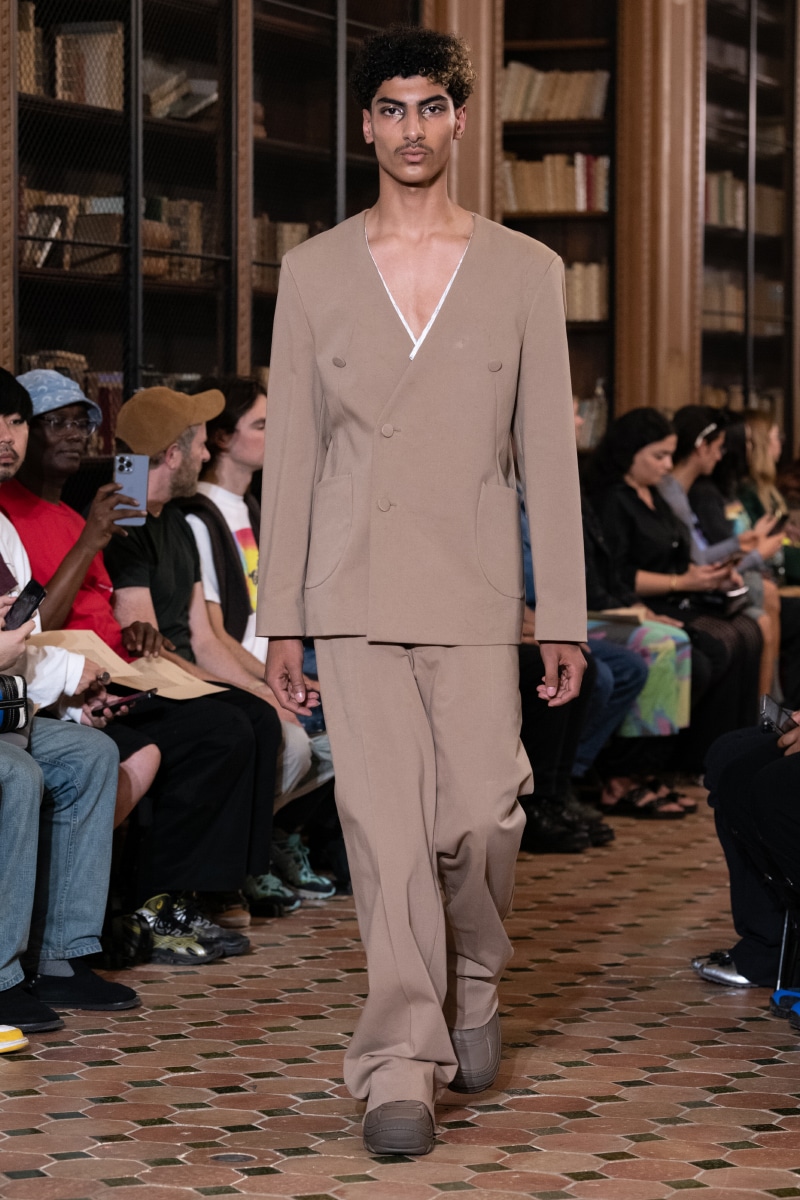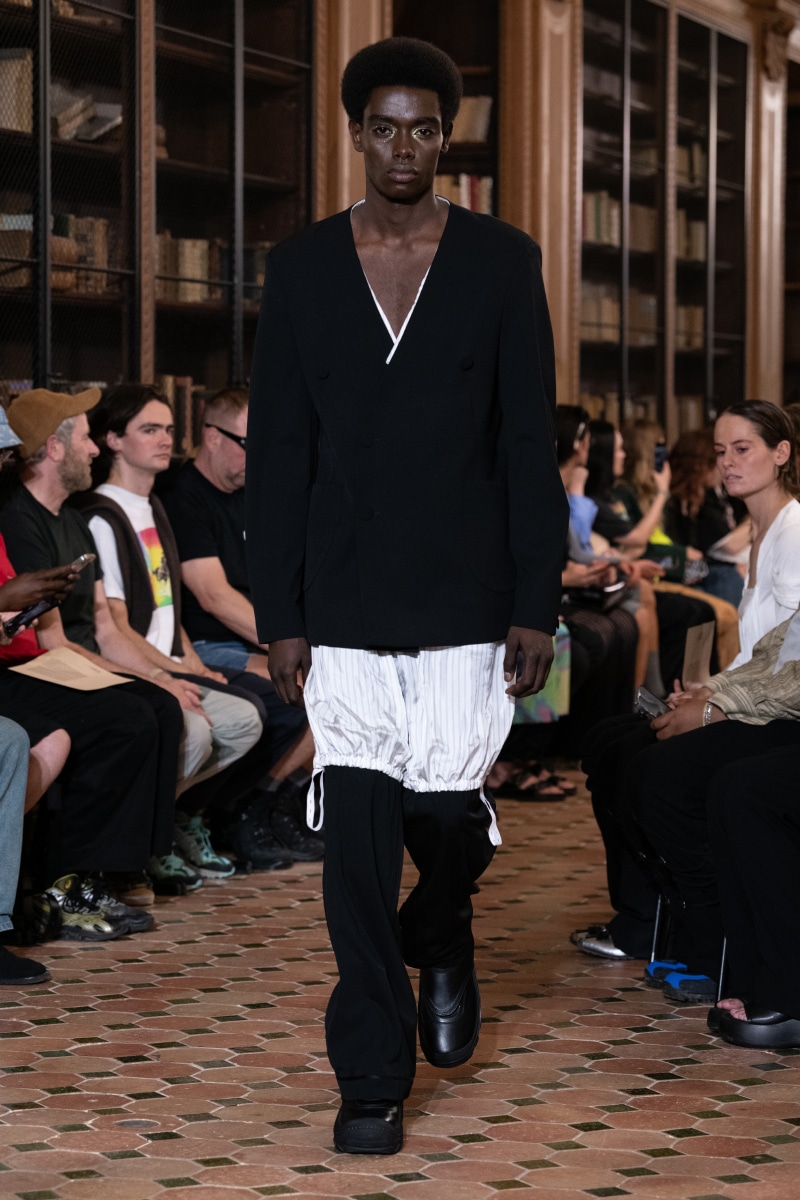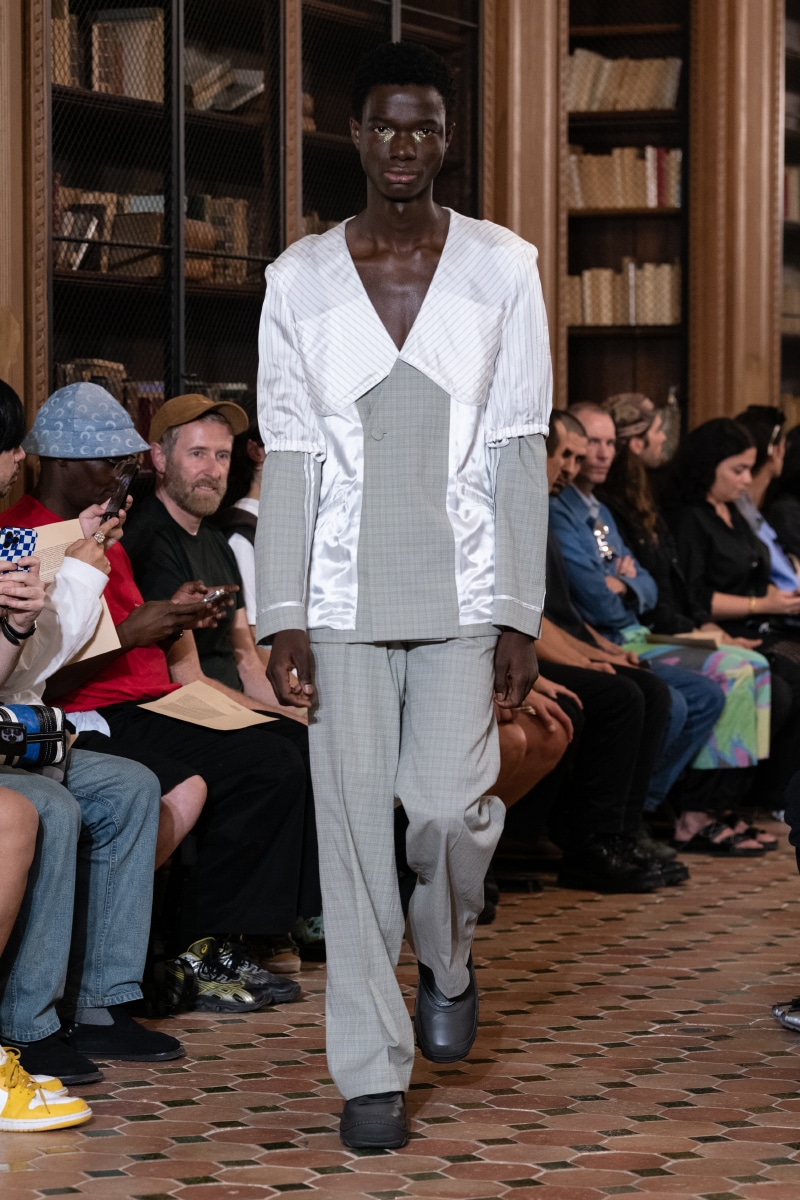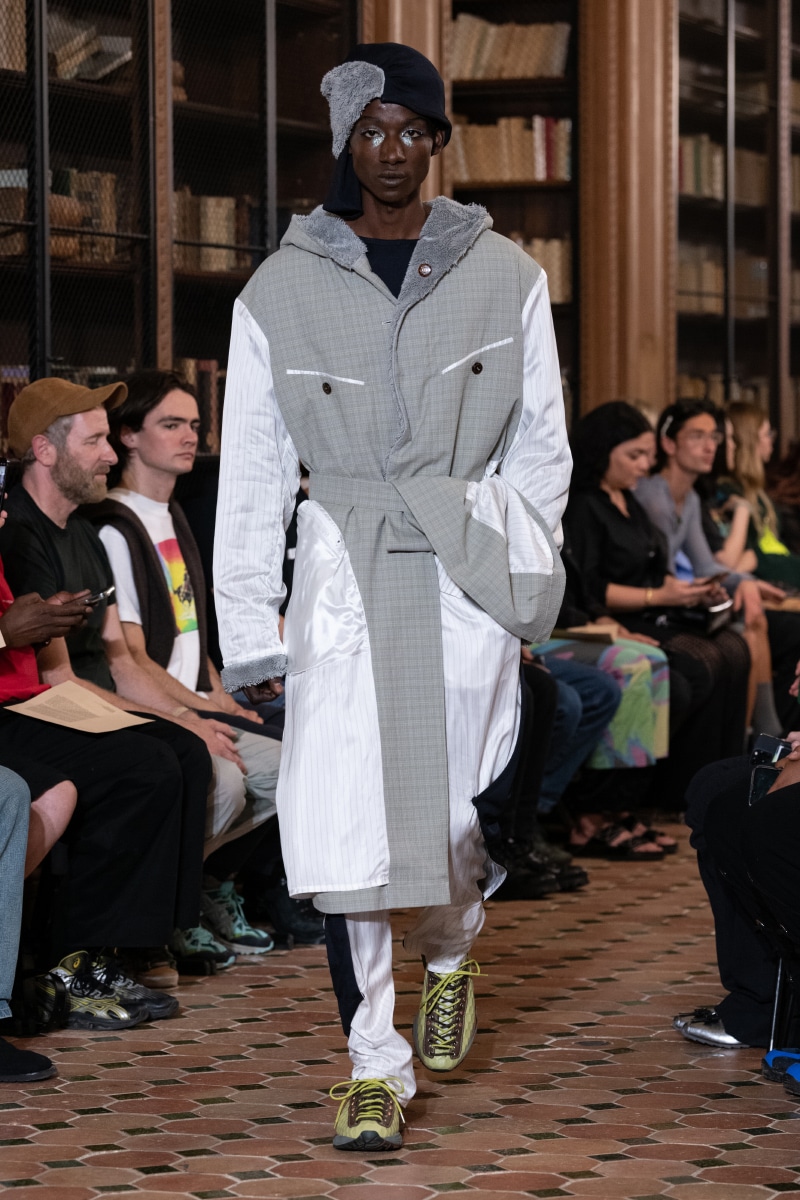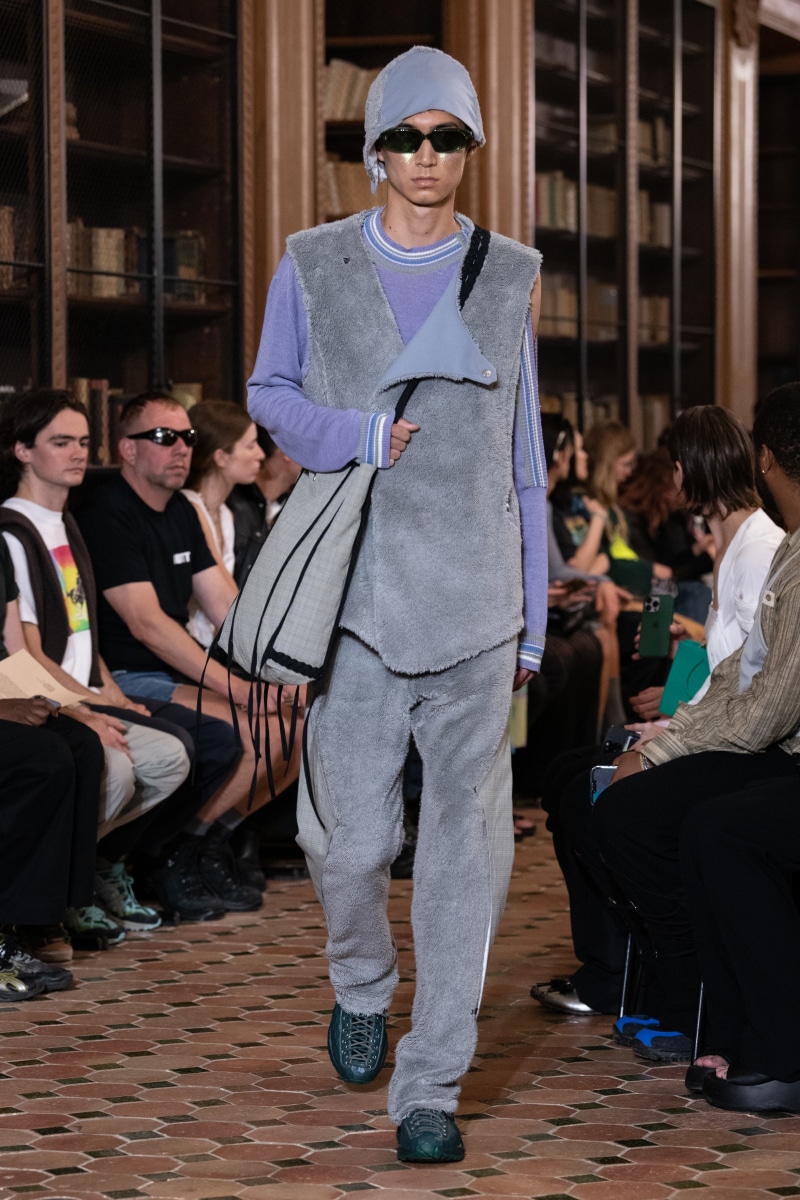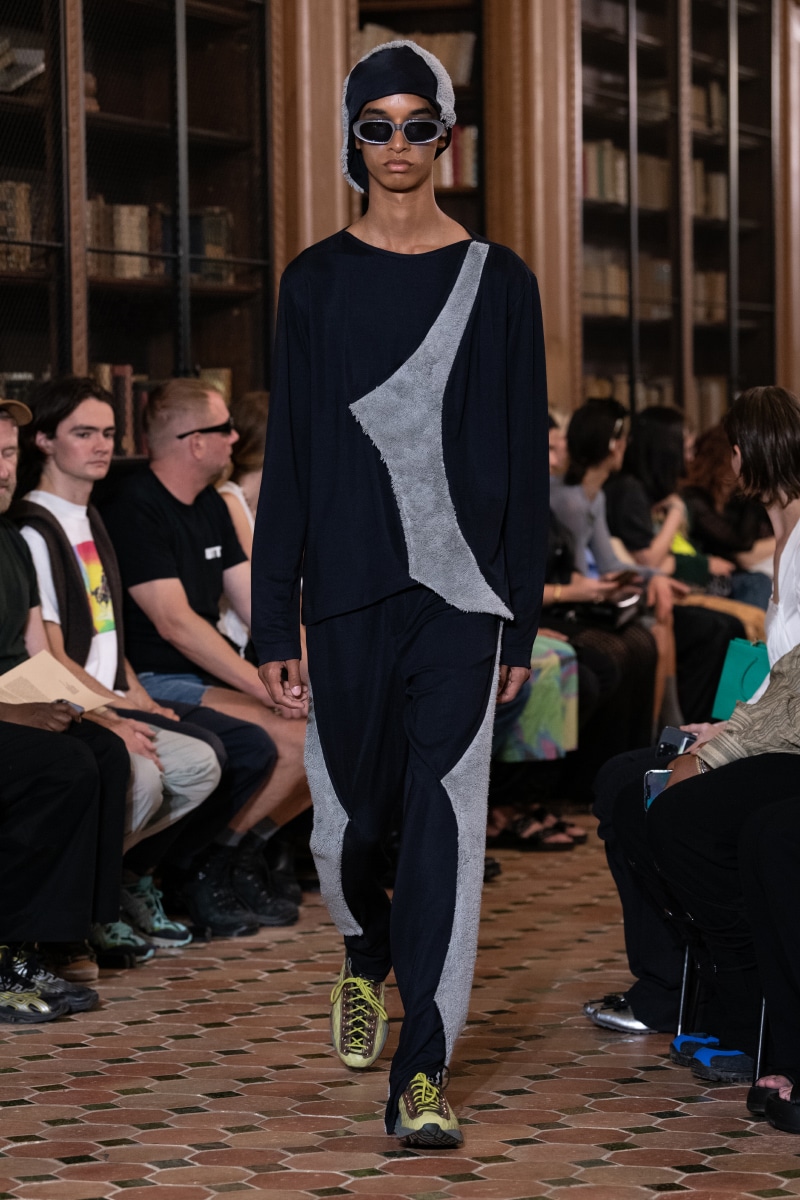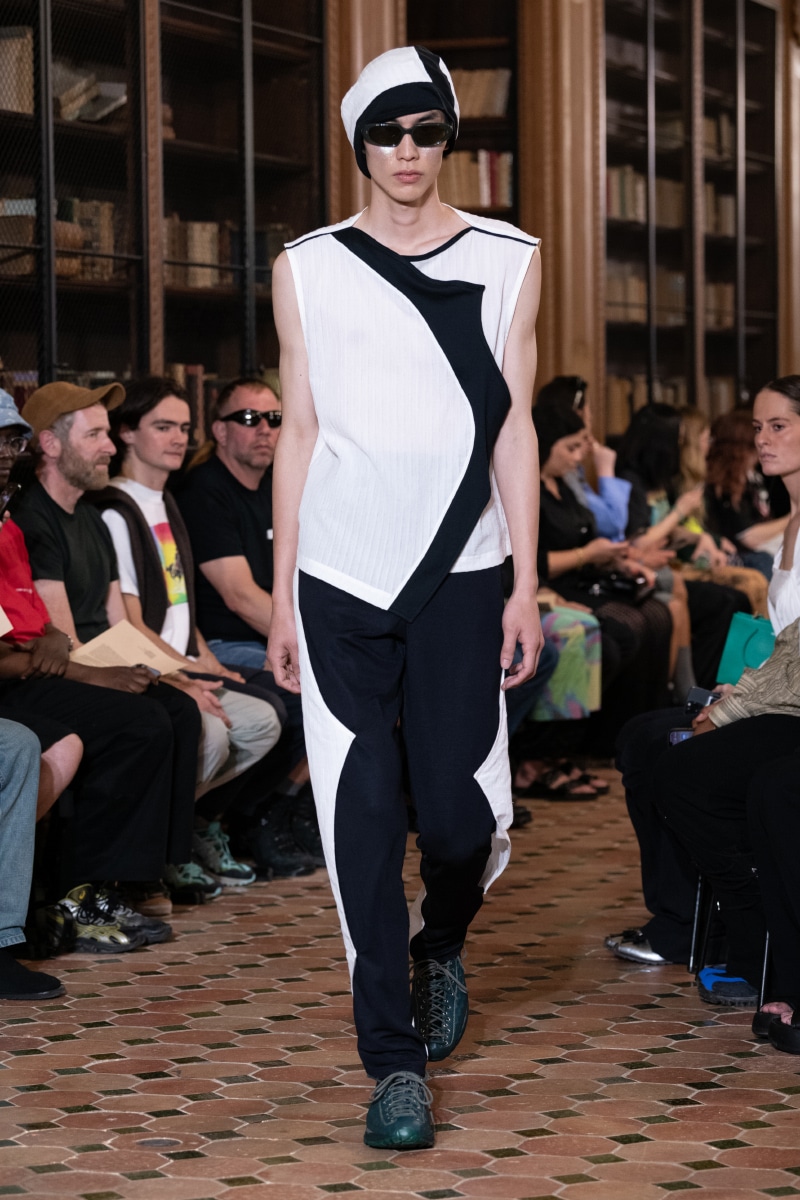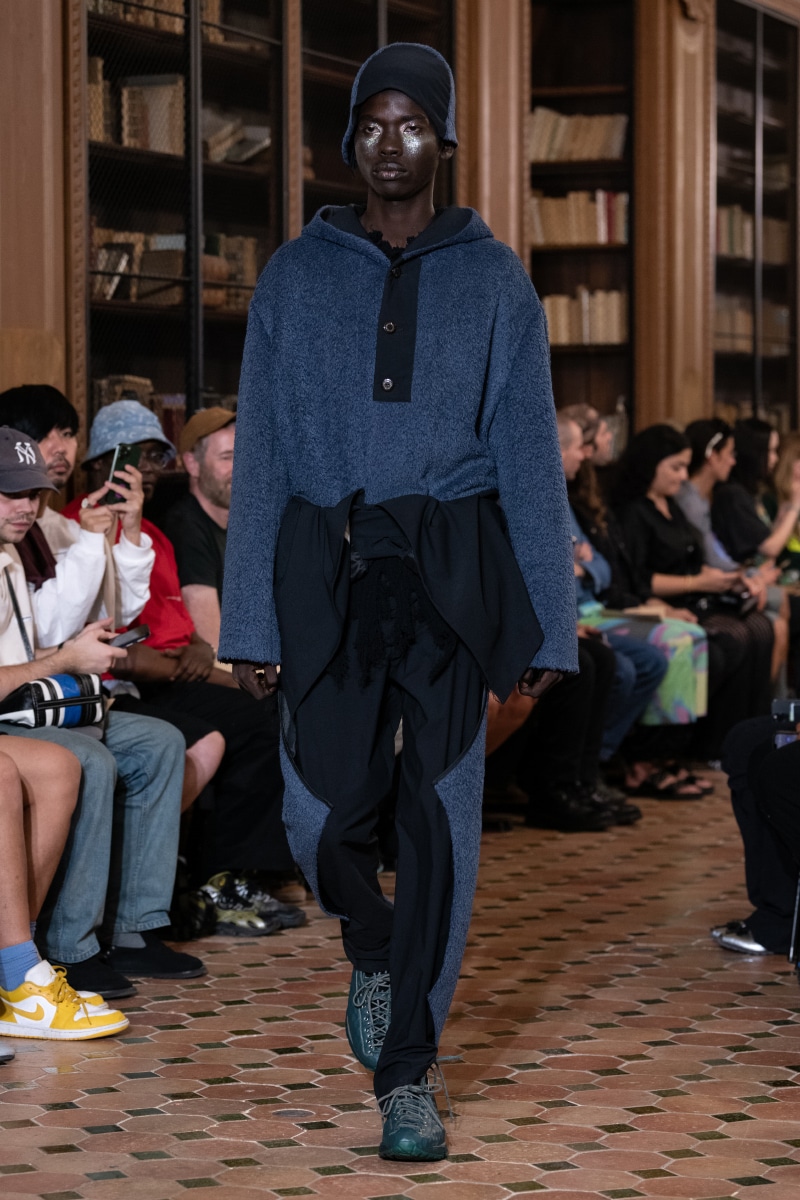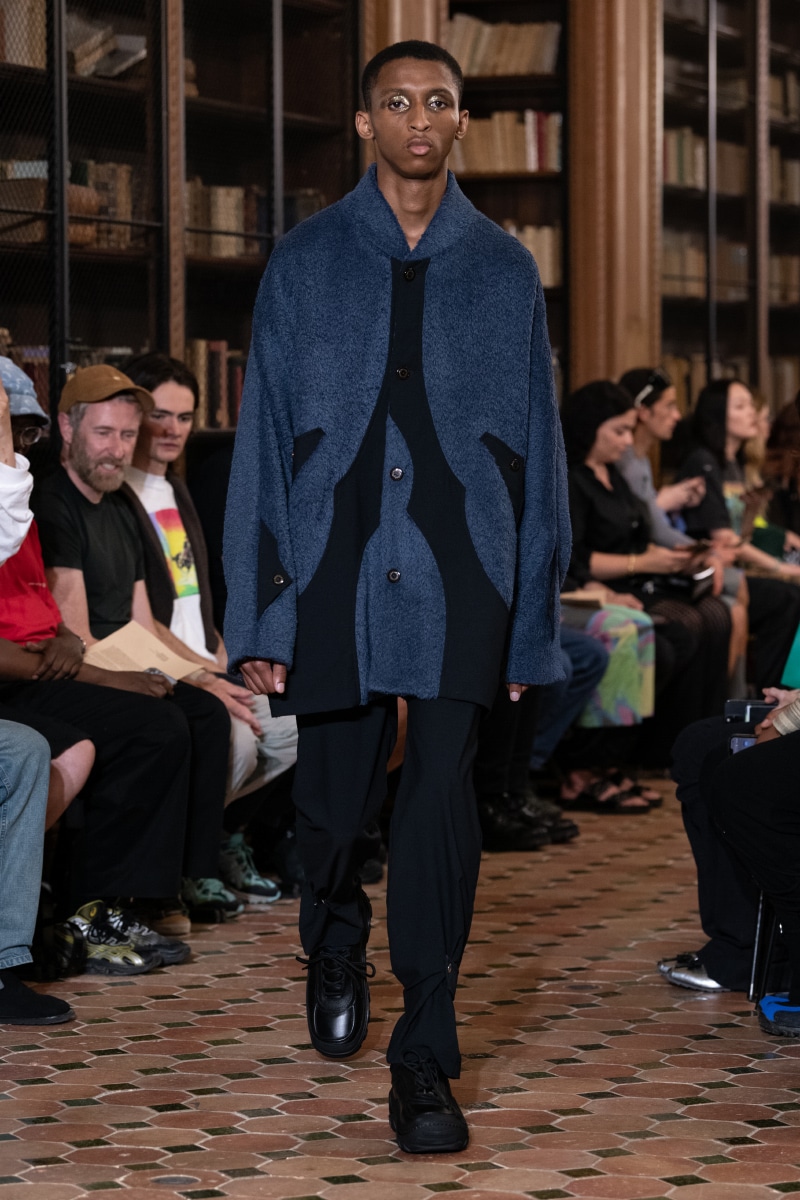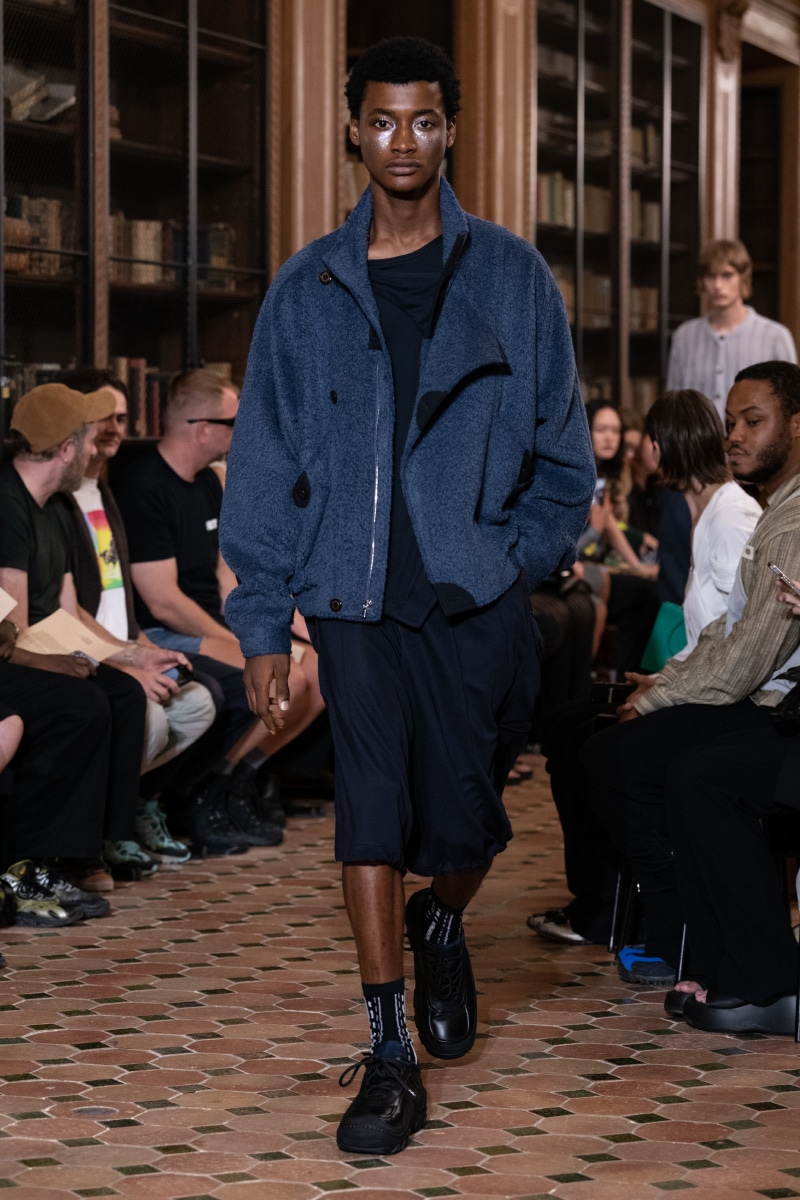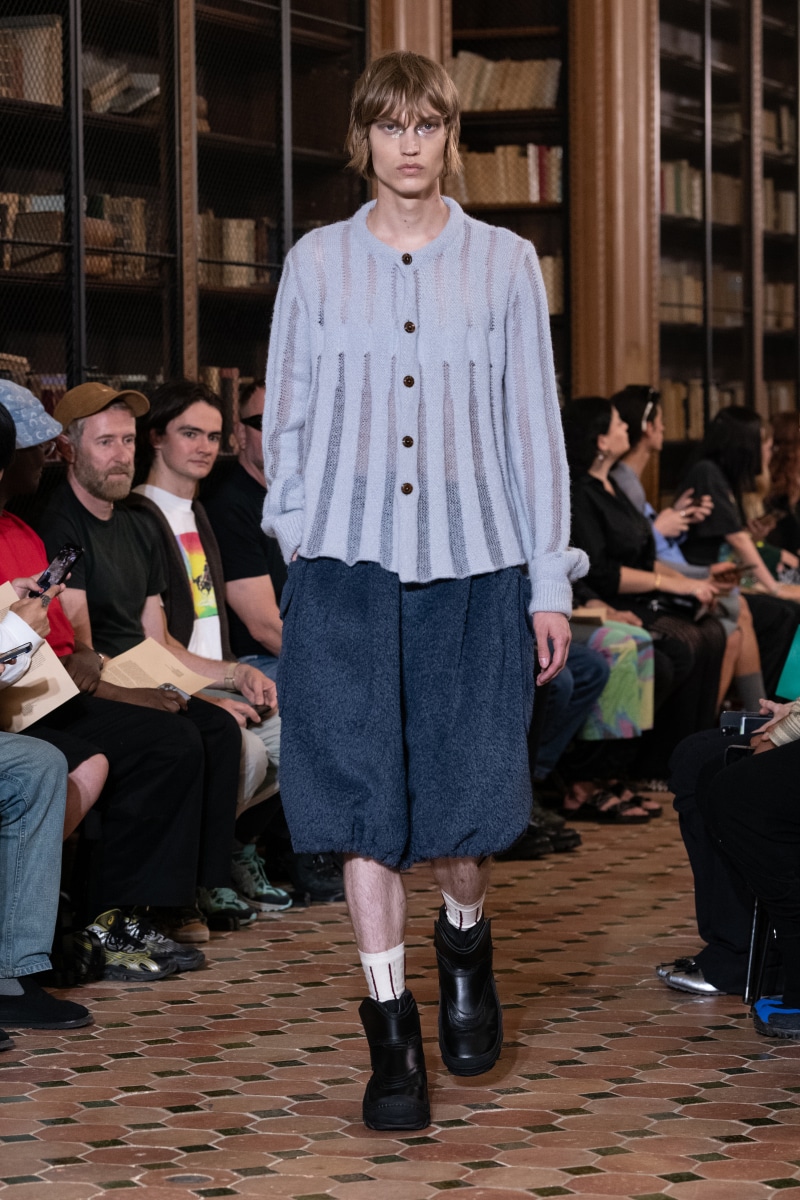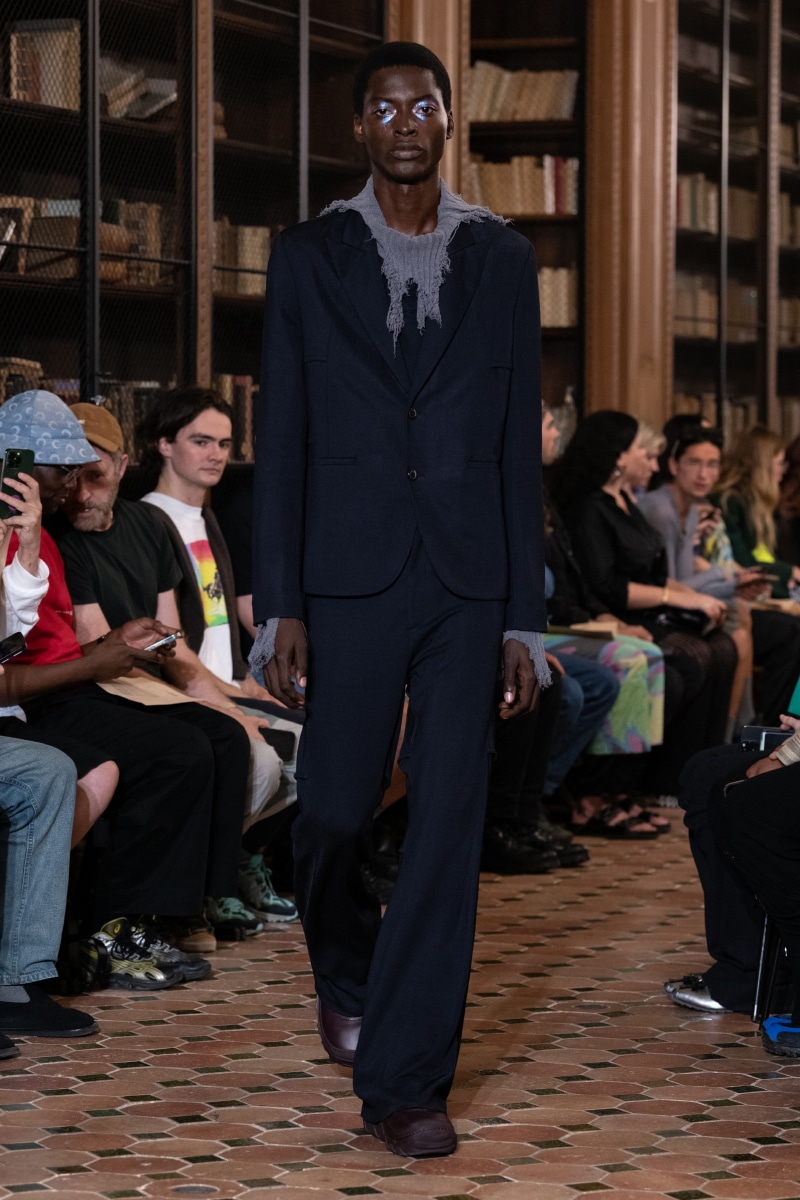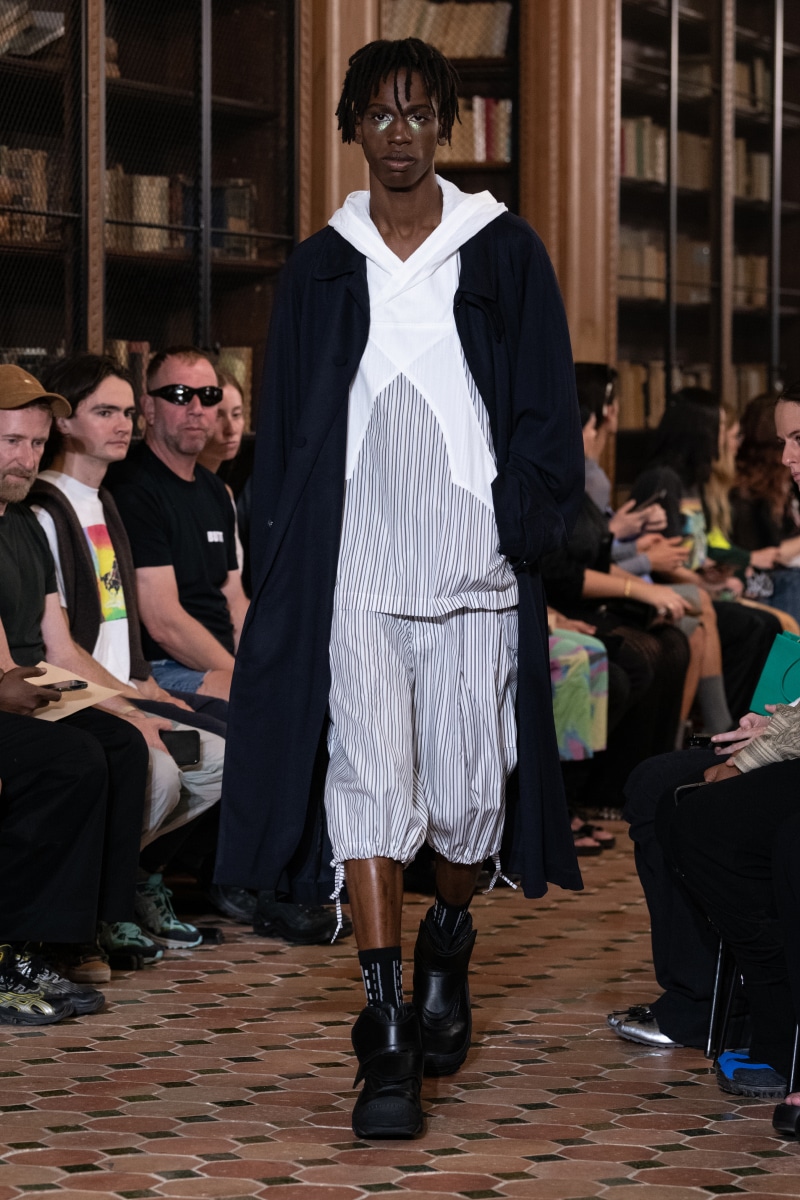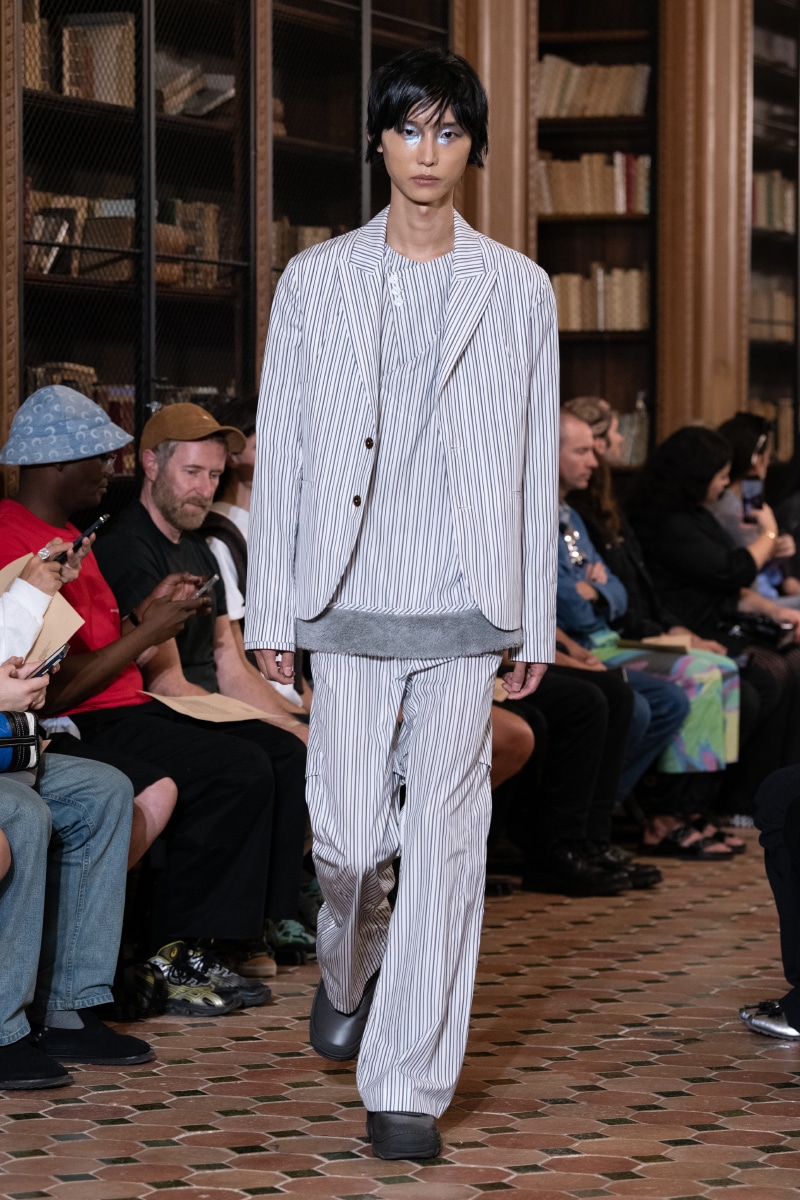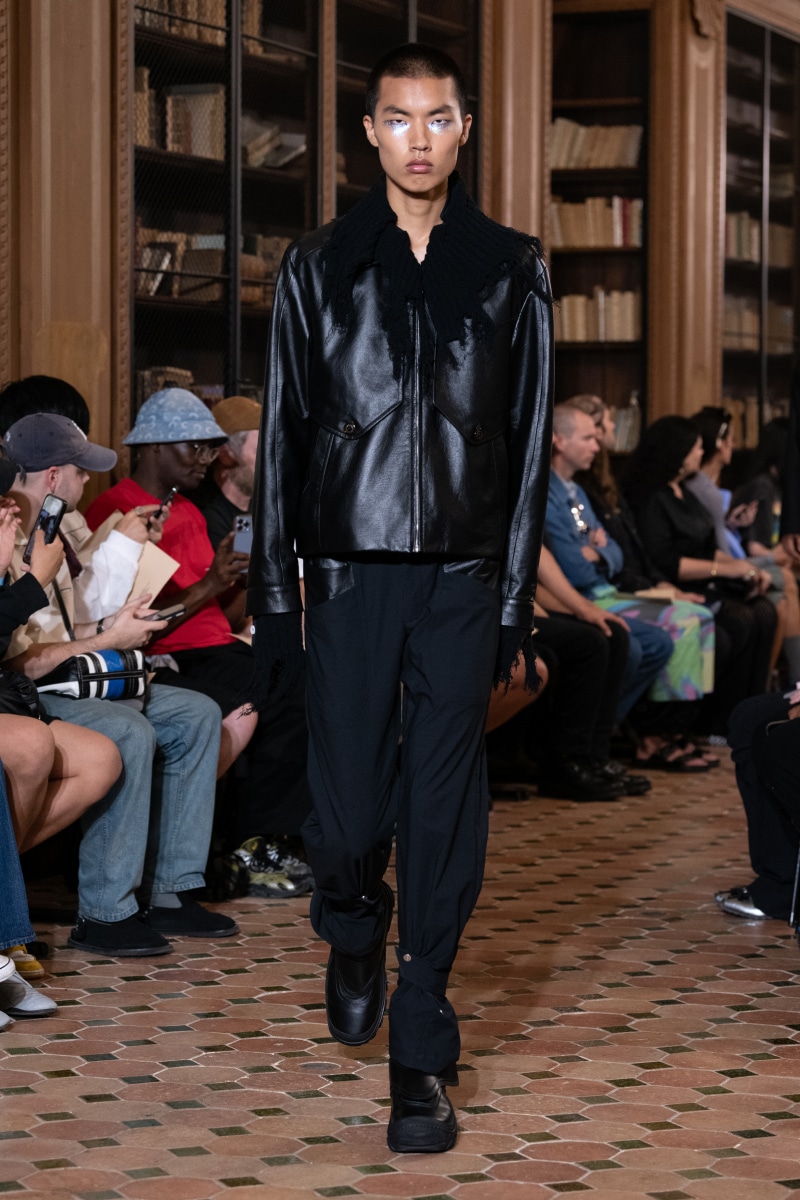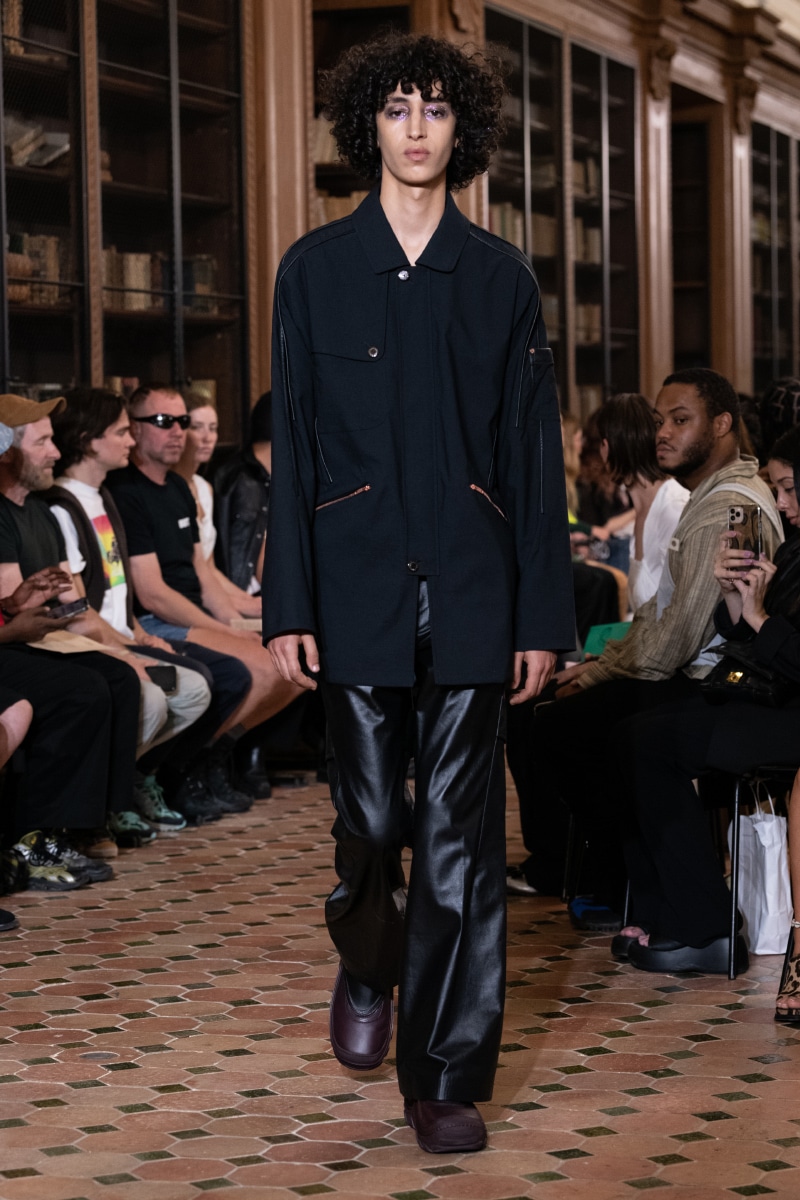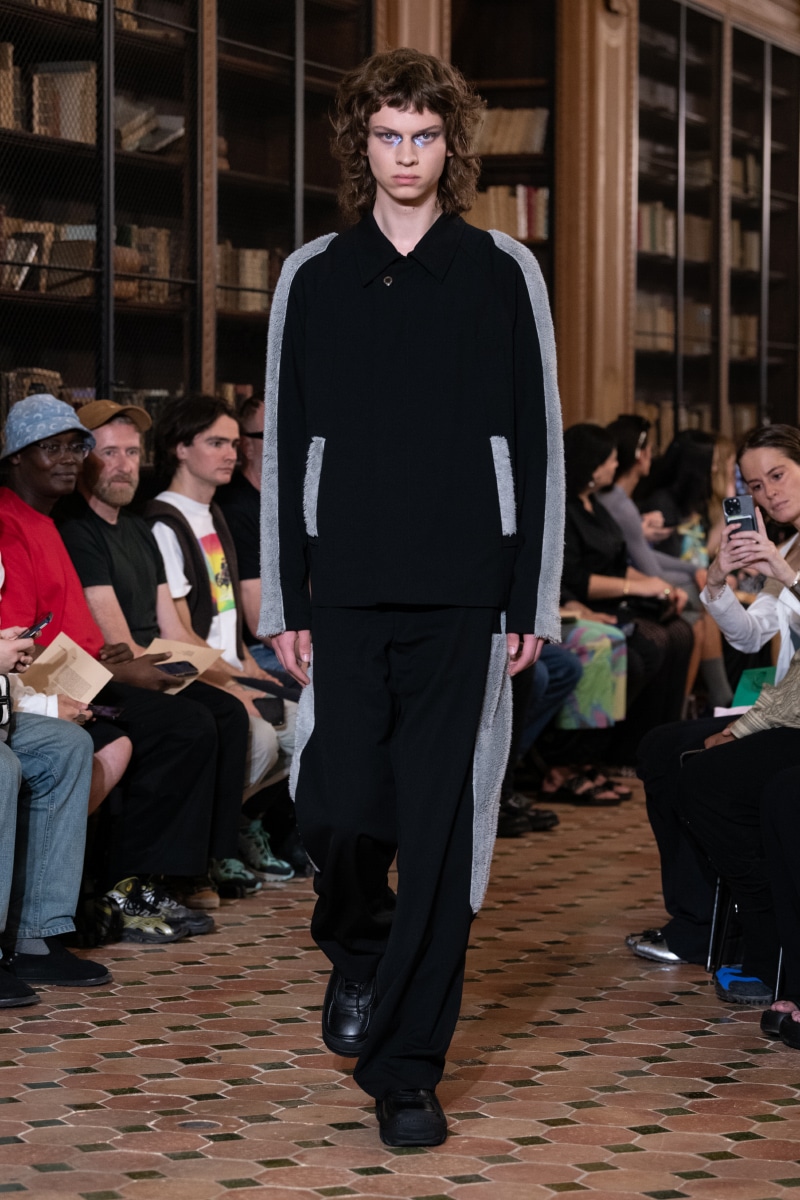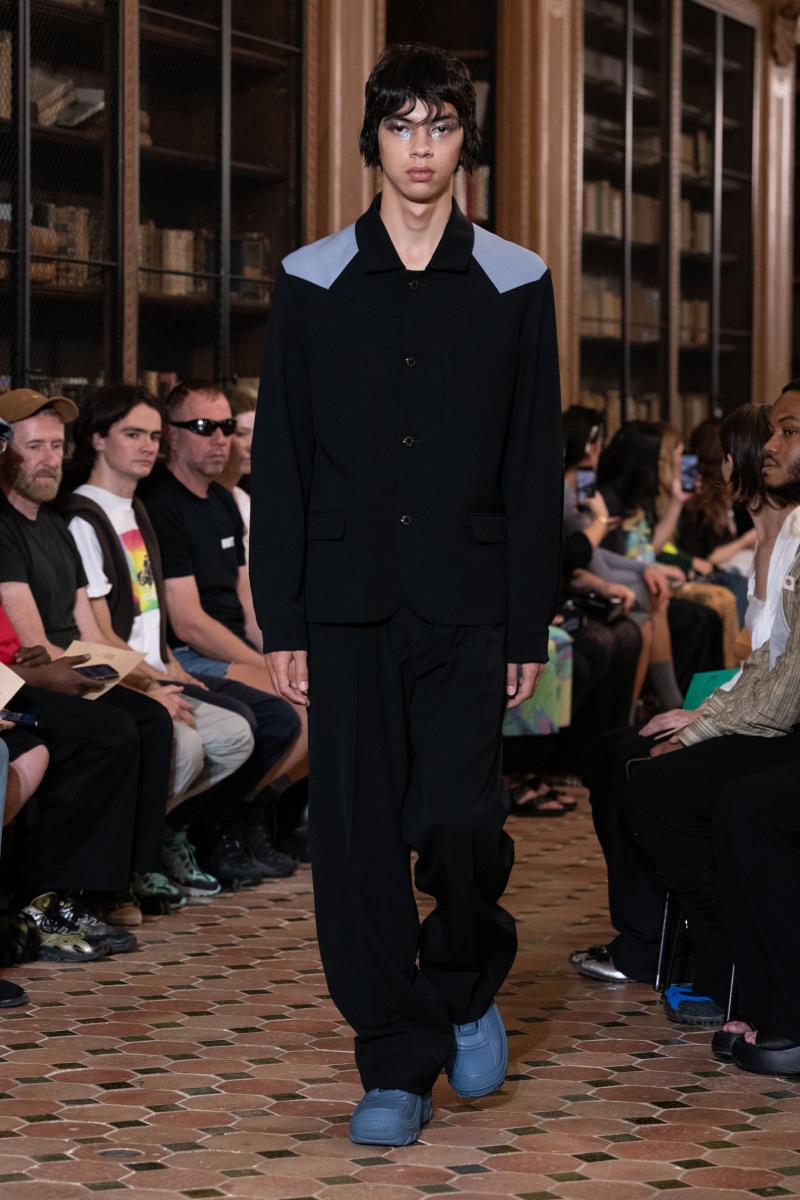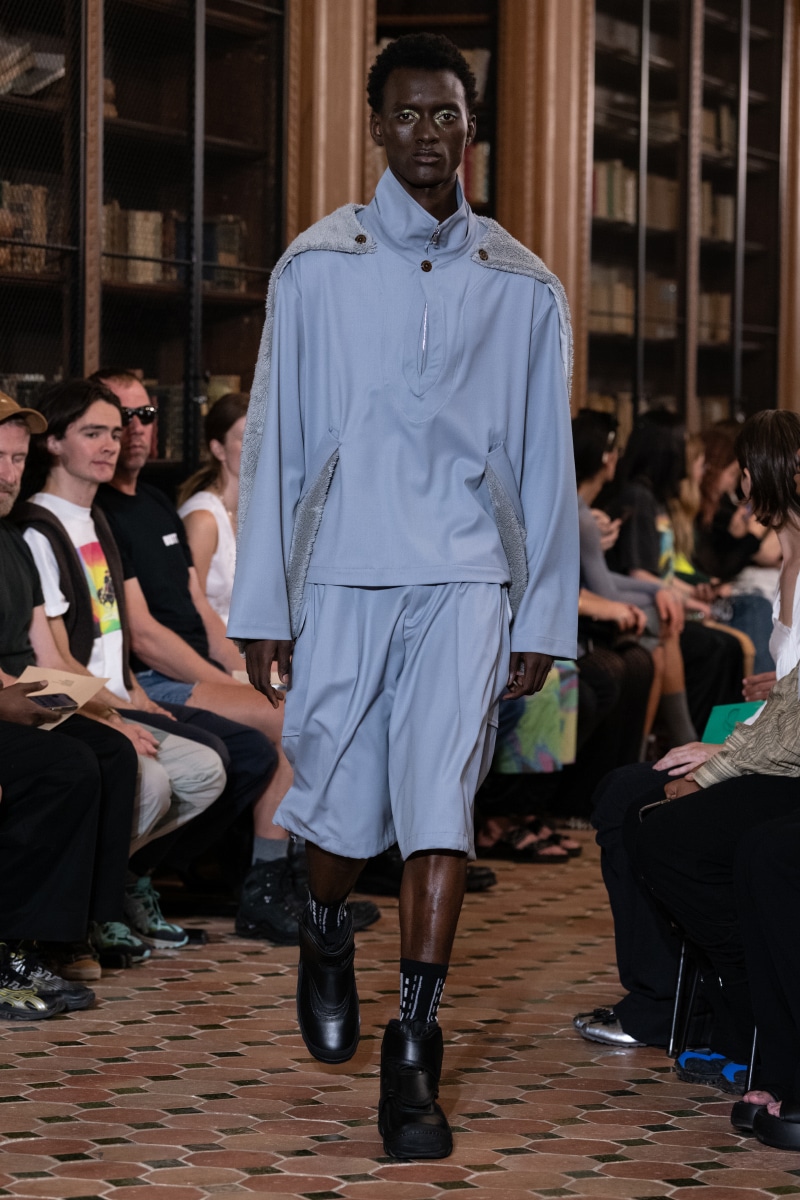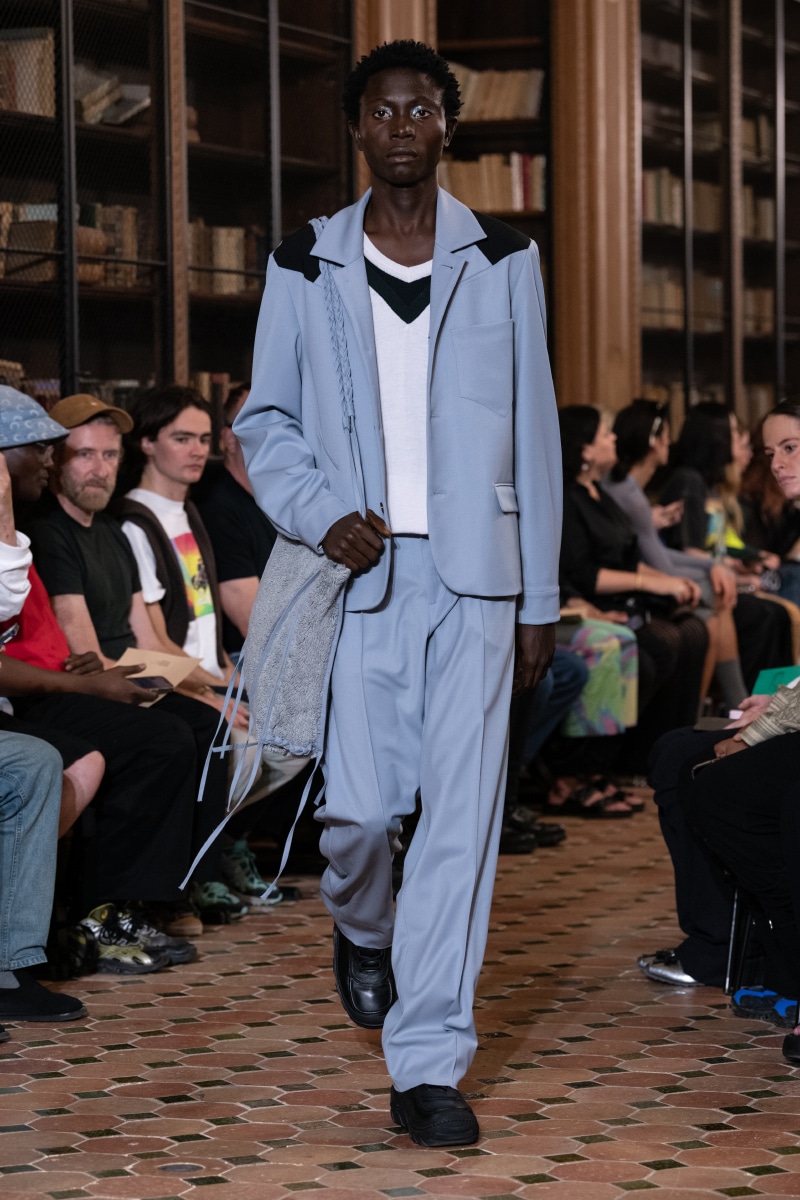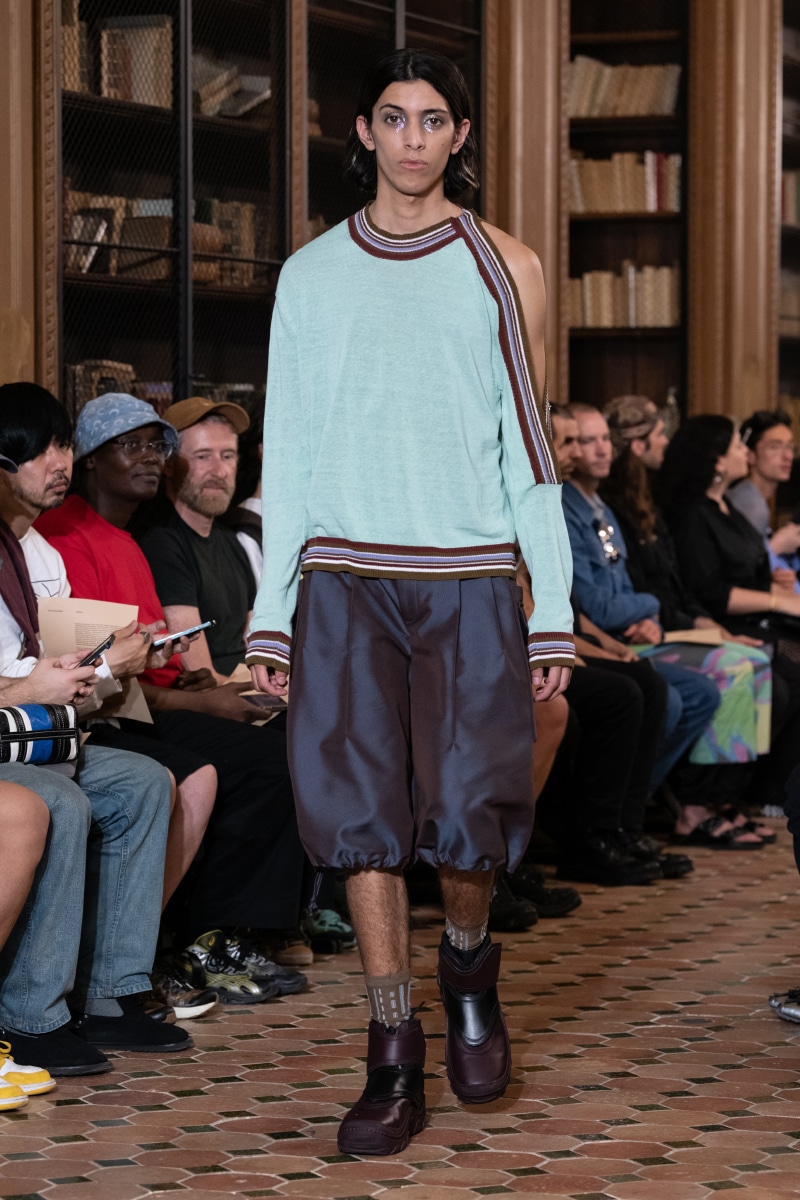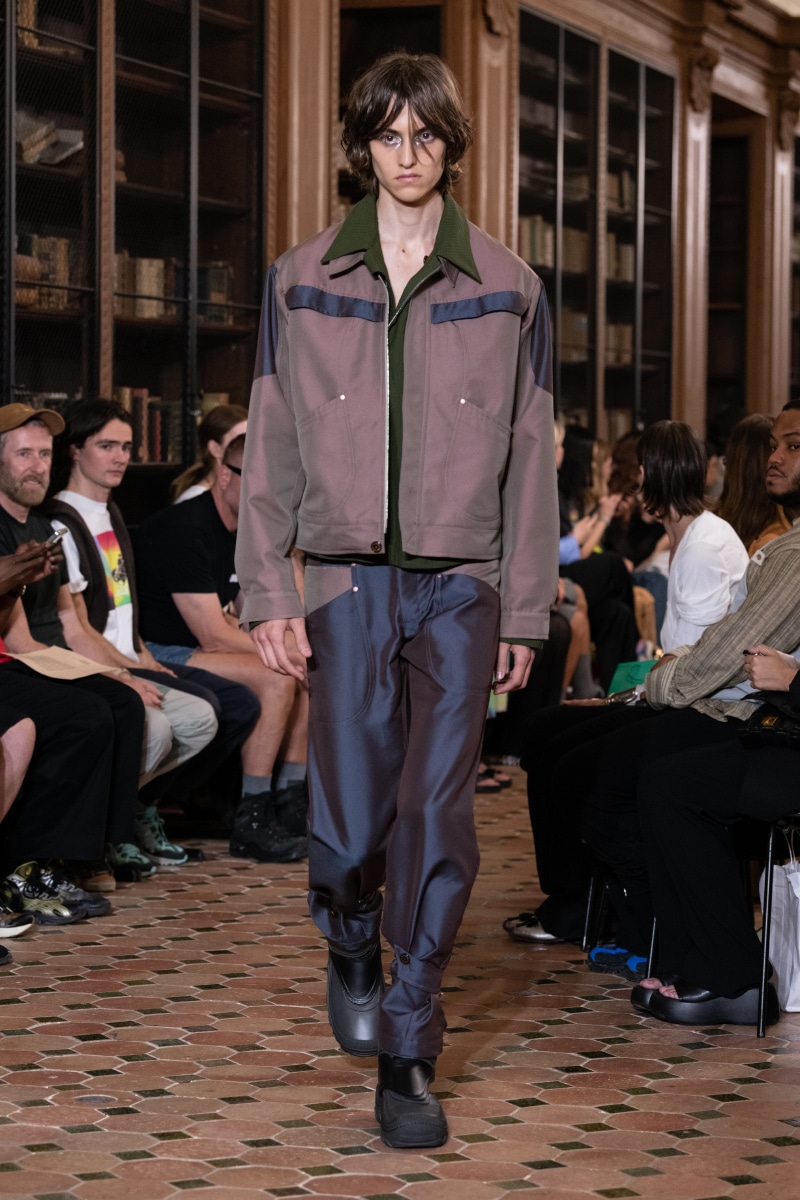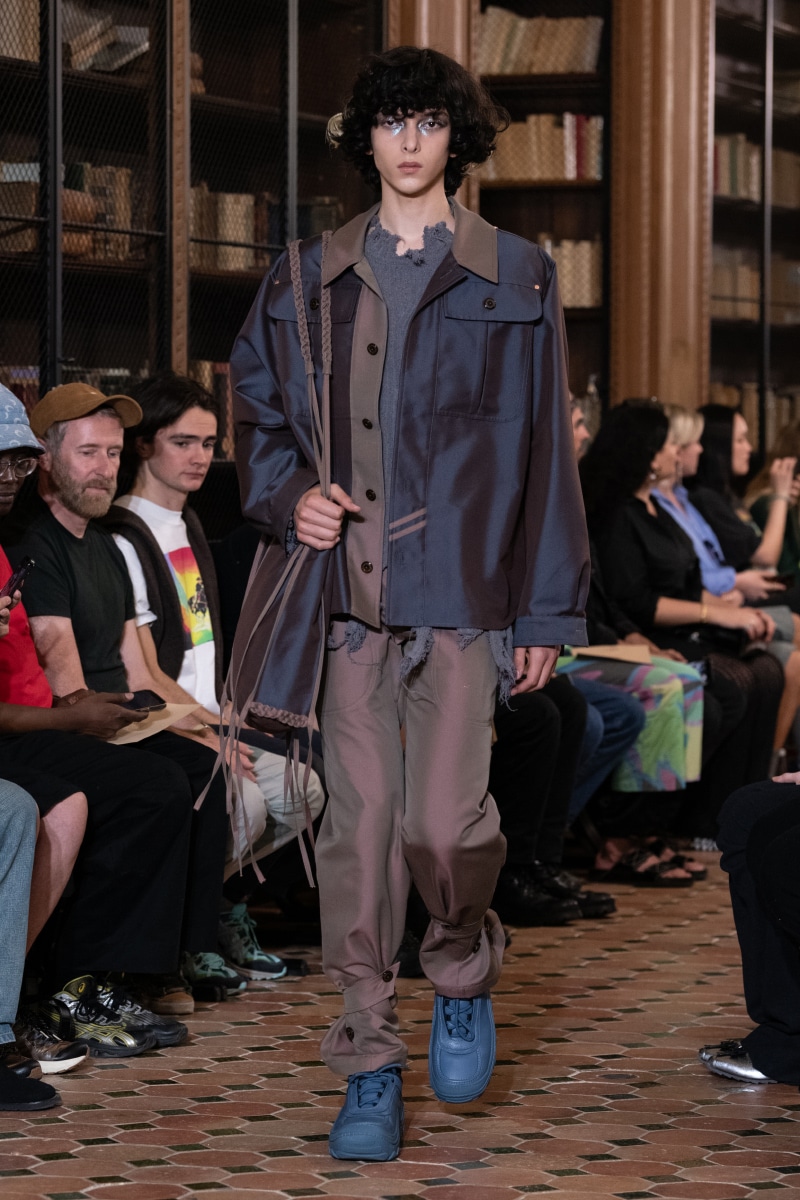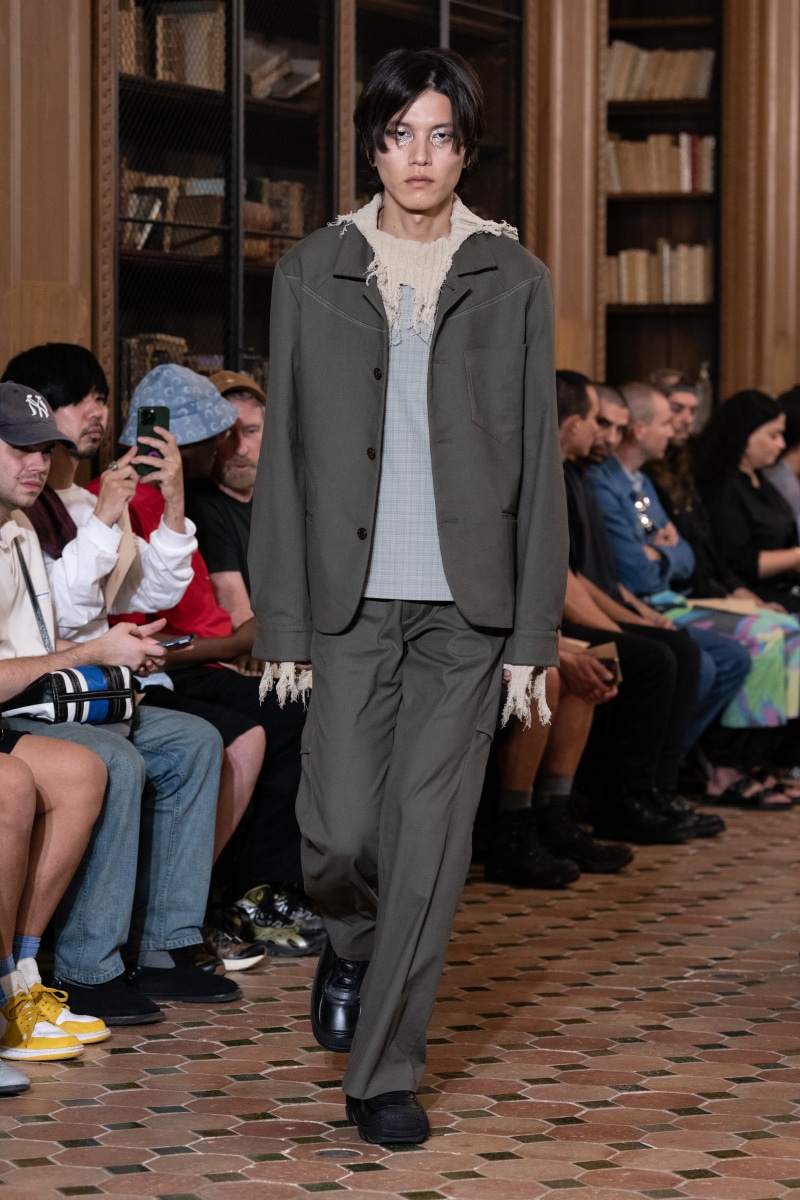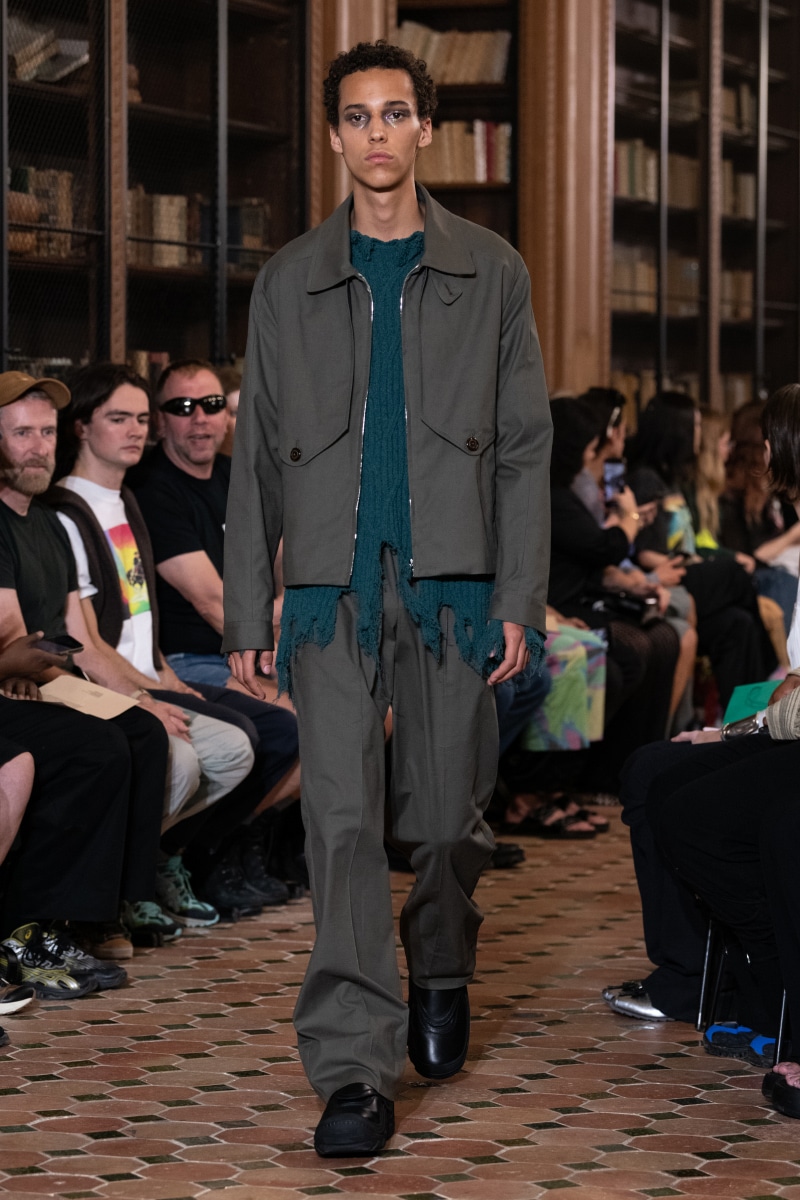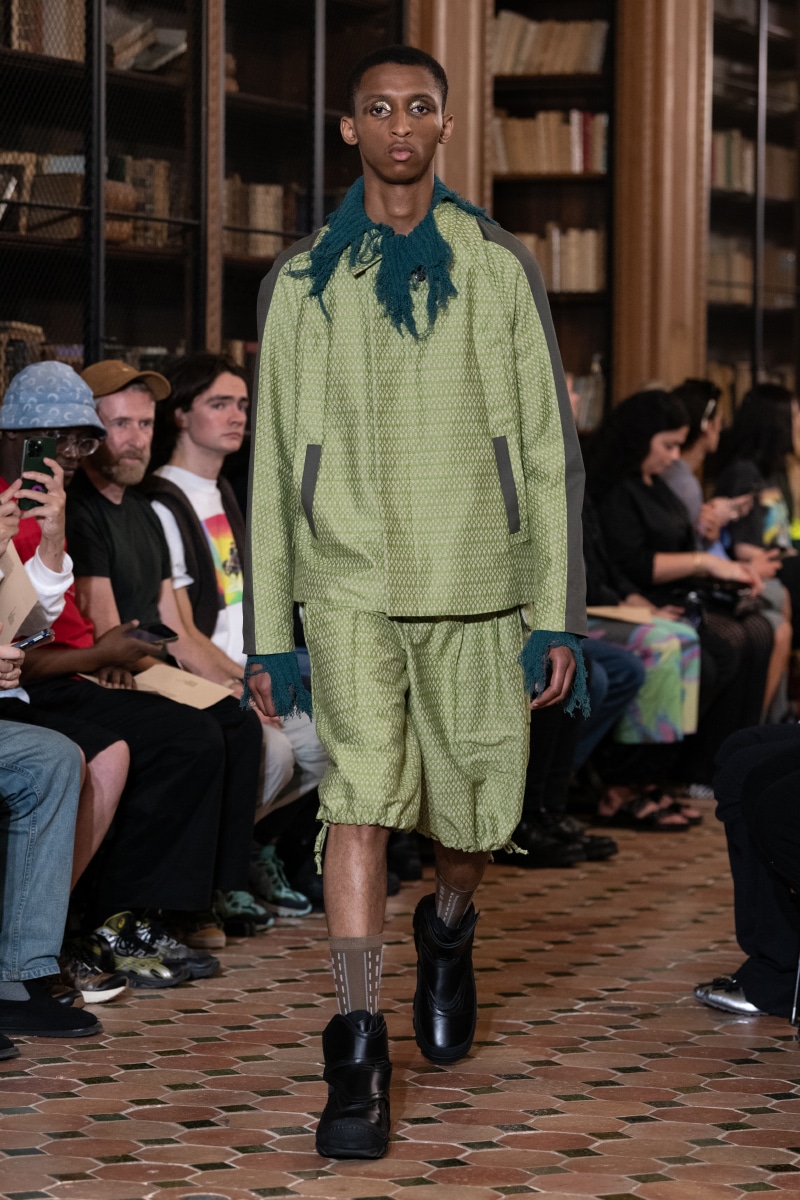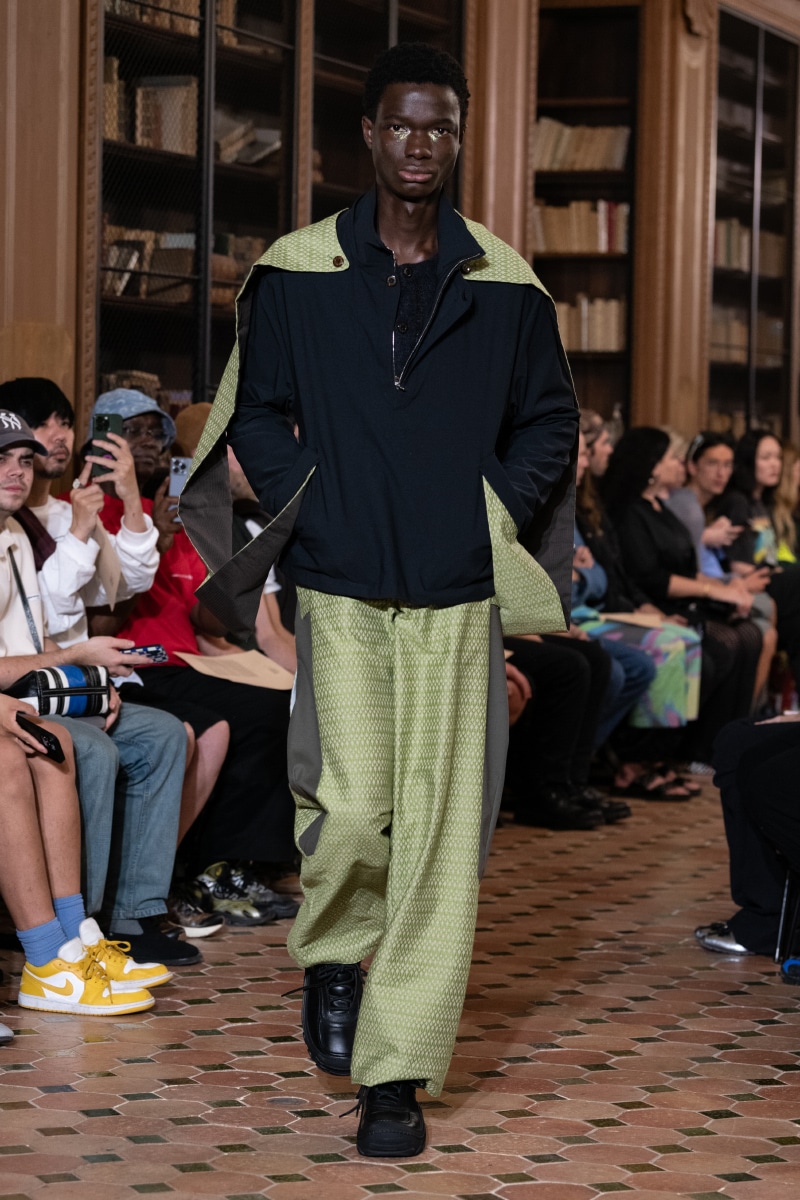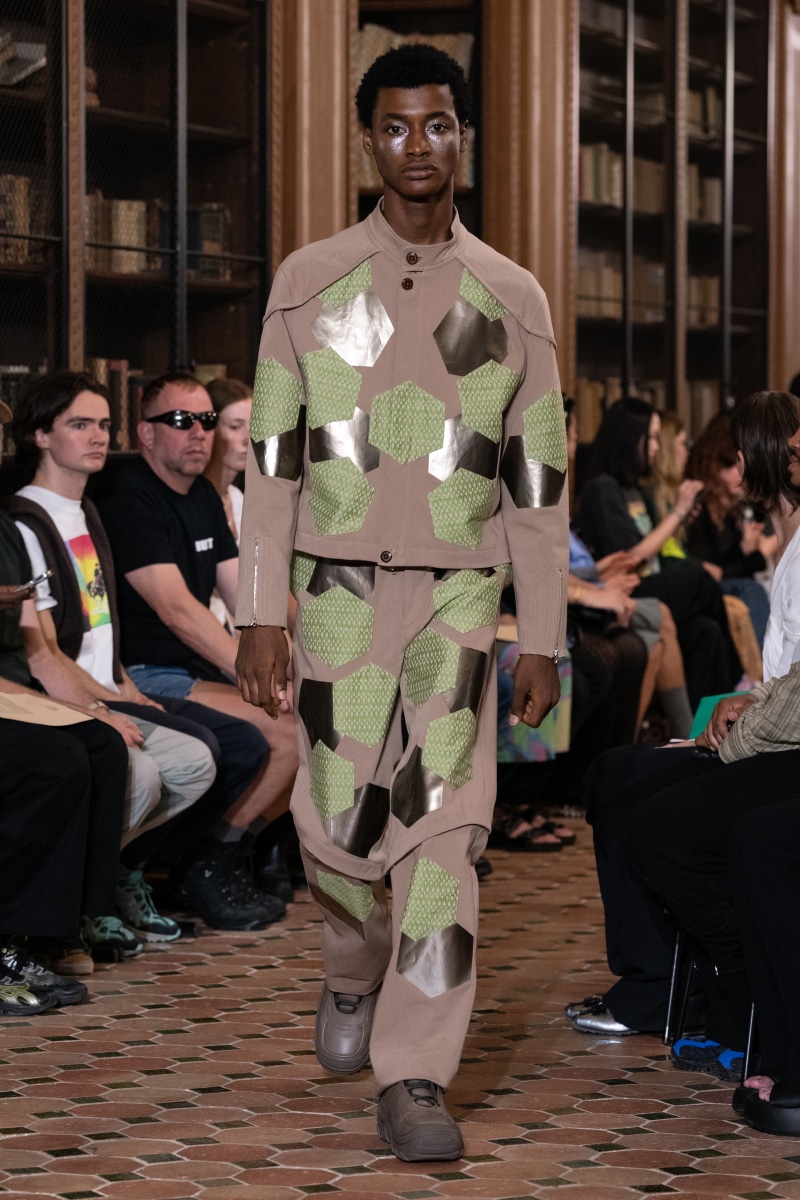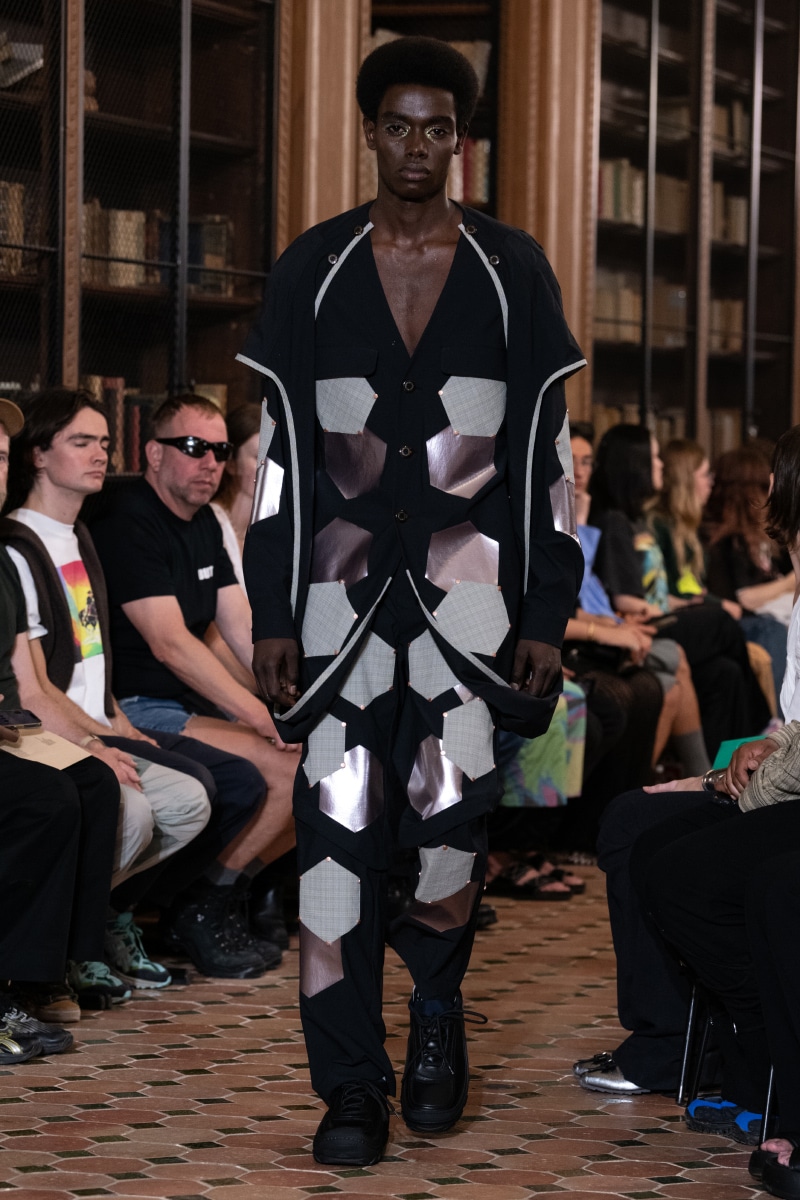 Kiko Kostadinov, Bulgarian by birth and based in London, has presented his Spring/Summer 2023 menswear collection in Paris, which explores the psychological challenge and subsequent overcoming of trauma for the designer and artist. It is inspired by the Ottoman Empire of his native country, as the focus of an evolving stylistic exercise.
With this approach, K.K. confronts intergenerational grief with stoic lightness. The structure and design of the janissaries' uniforms is the lexicon of contemporary pattern studies. The agrarian landscapes of Zlatyu Boyadzhiev's mid-century oil painting and the monumental critique of America through the sculpture of Vietnamese artist Dahn Võ.
Separating us from the historical framework referred to and leaving behind the principles of war, power and industry, Kostadinov unveils a proposal full of concise silhouettes, familiar receding lines that are rescaled and sometimes reversible and playful in style. The fresh point of view that characterizes him is still present – just look at the collarless suit worn in three ways, the shoulders of the jackets that open up into false sash volumes or the peaked swallowtail motifs – and the effortless effect more palpable than ever in the classic tailoring pieces.
Just when it seemed that the sensibility was about to get out of hand, it was suddenly interrupted with a series of distinctive reflections and a careful selection of accessories. Added to this selection were new styles of footwear ranging from moccasins and lace-up or chunky, medieval-looking boots to tongue-less, lace-up sneakers with ASICS soles.