We caught up with KIDILL's artistic director Hiroki following their Fall/Winter 2023 presentation during Paris Fashion Week at culture hub 3537. It is one thing to have shoes that can give you the freedom and support to skate, it's another thing to balance that with clothes you can actually do tricks in. The skate culture in Paris has always been a bit more underground until recent years. With the Paris Olympics coming up though, we are seeing more and more inspired skaters hitting the streets and in this case, the runway.
This season, you explore the codes of skaters. Punk is part of Kidill's DNA, what was it about "90's skaters" that felt punk and resonated with you?
I see a similar spirituality in skaters' free spirit and desire, as well as punk and skate culture. People that live their life freely with such passion, whether in the 90s or today, are attractive.
What were you like in the 90s? I remember that punk aesthetic and sound moving more towards shoegaze and lo-fi, punk was Cobain in a dress.
The 90s were the period when I absorbed my favorite fashion, music, and art. I spent my time immersed in the youth cultures between Tokyo and UK. Kurt Cobain and Sid Vicious both have overpowering counterculture in their way of life, and I believe their spirituality is 100% pure punk and the truth always comes from that.
You had no soundtrack at your presentation, opting instead for the sound of shoes and wheels on the pavement, was that intentional?
I wanted to create the sounds of the clashing of skating and skaters gliding. As a result of approaching reality, I found there is a need to have any other music.
I loved your collaboration a few seasons ago with visual artist Jamie Reid and with sustainable denim leader EDWIN. For FW23 what attracted you to OG skate brand DC Shoes?
We received an offer from DC Shoes this time, and so the collaboration has come true. I used to skate when I was in school, so I was excited to work with DC.
Working with DC did you learn anything about their authentic skate heritage?
I have the same free mind as DC, and I think it's like playing with the team and completing the collection together rather than learning. I enjoyed making clothes and sneakers with the spirit of DIY.
How did you approach casting for your show?
This collection couldn't have happened without the great help from the skaters based in Paris. It was a collection of skaters from professionals in DC to street skaters. There were many skaters and models with passion and strong characters who came to the audition, and we selected carefully those who looked great in KIDILL's that appeared in the show. The official movie is out on YouTube and please have a look, you'll see everything from that movie.
Finally, can you do any tricks on the board?
The only trick I can do was OLLIE (lol). Now I don't skate anymore because I can't make clothes if I get injured.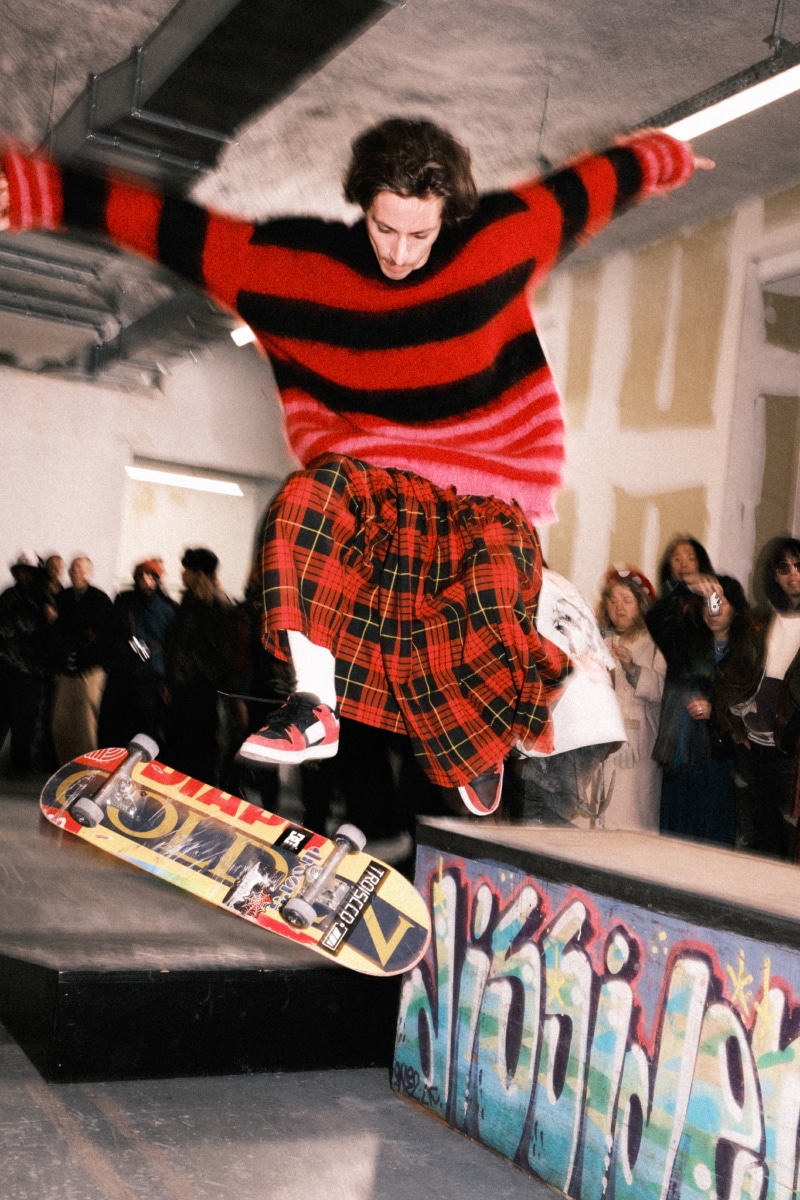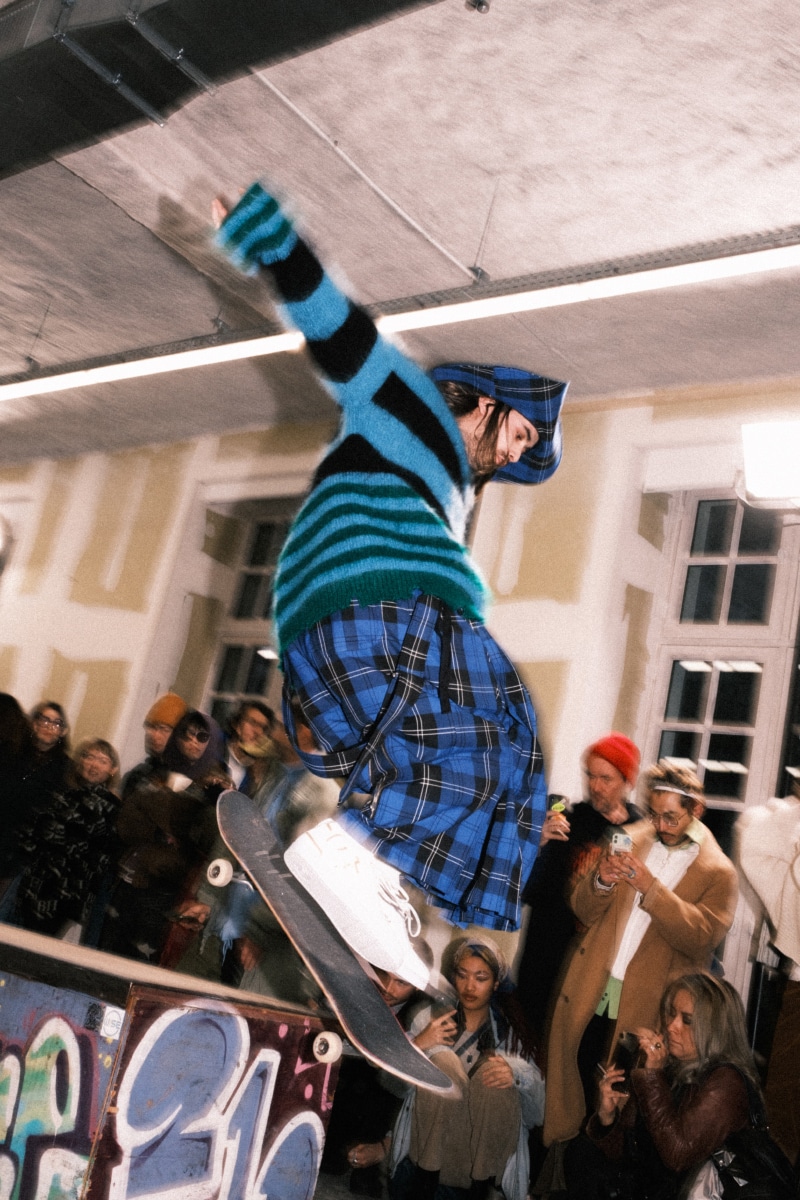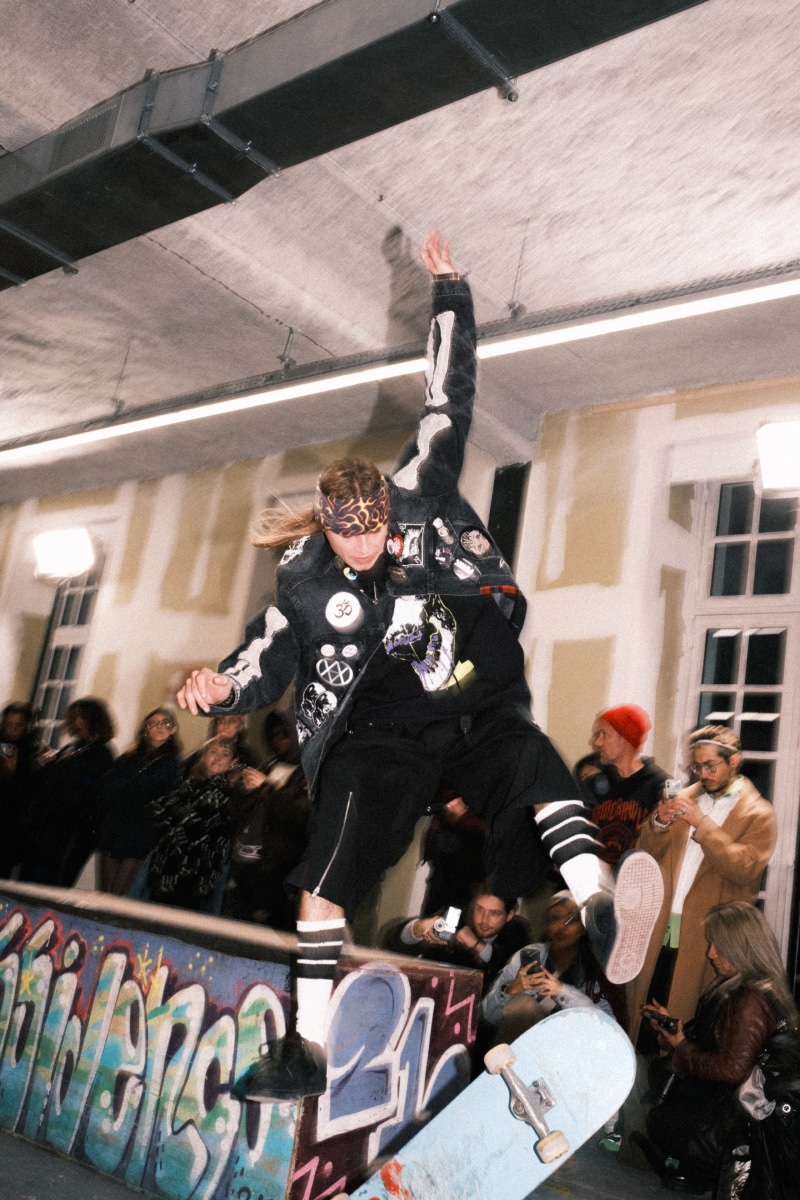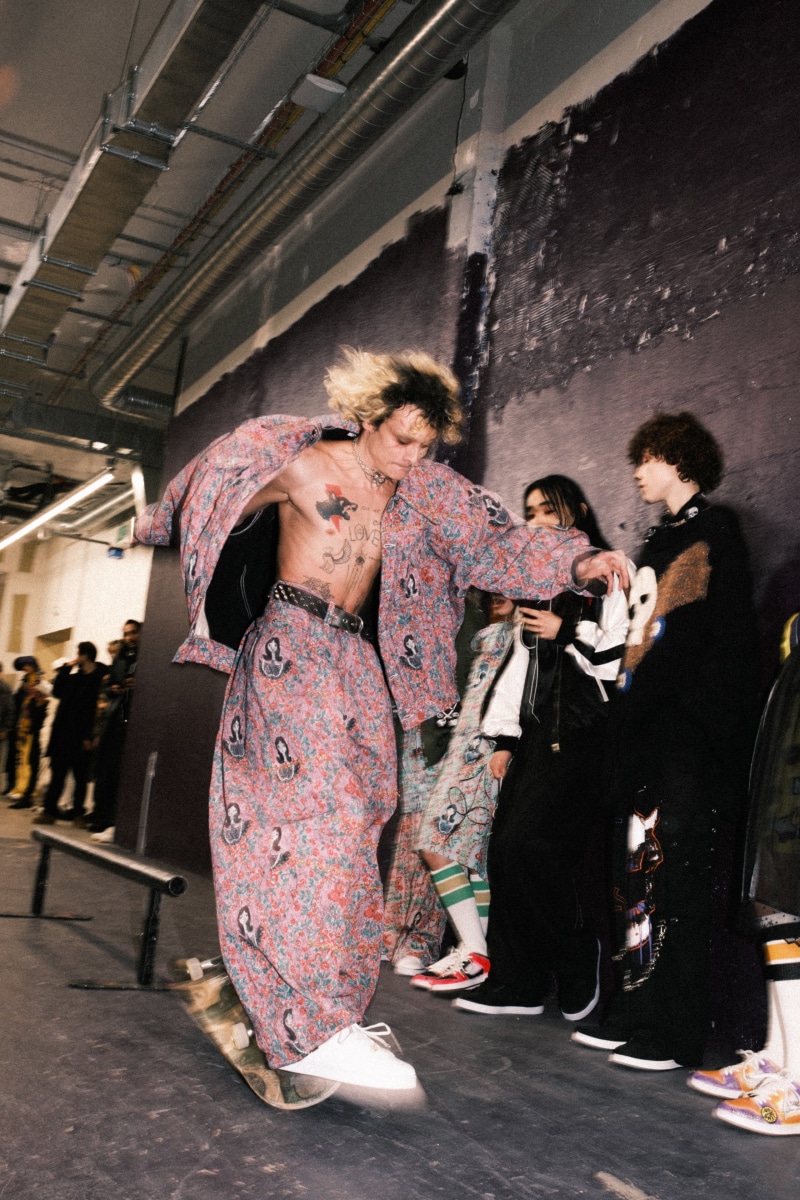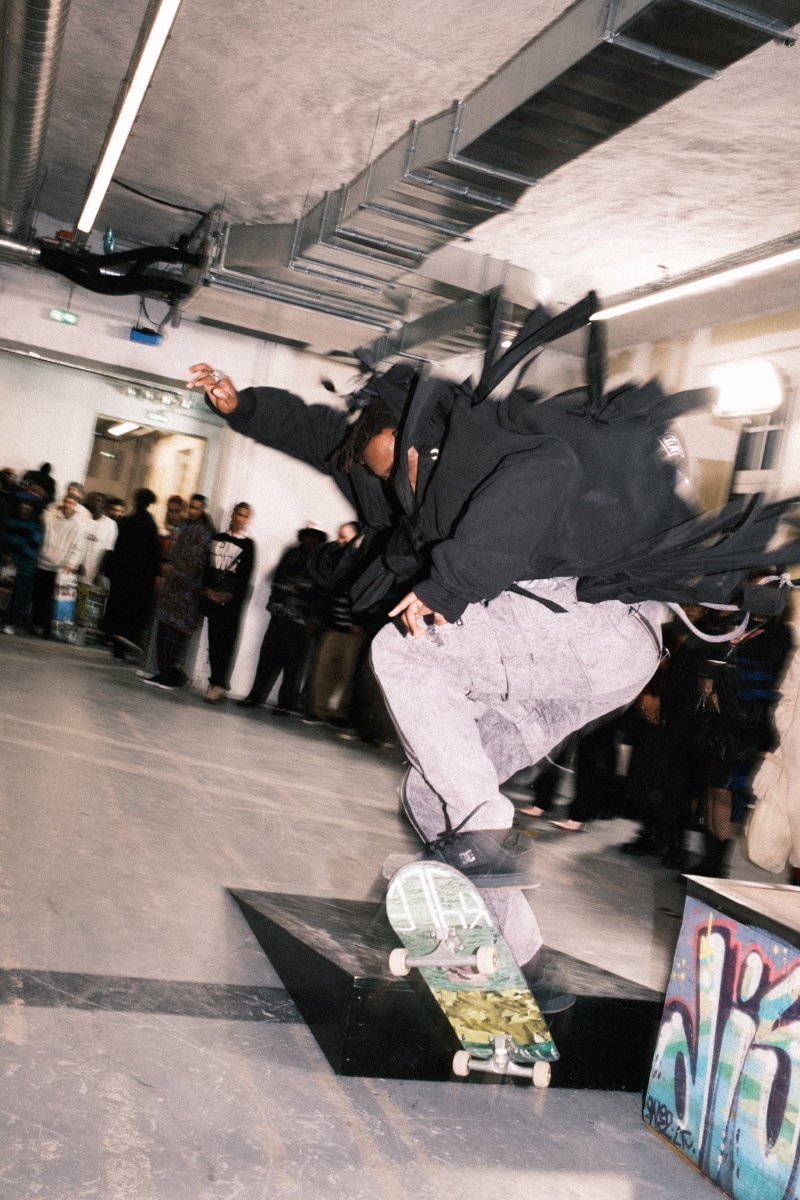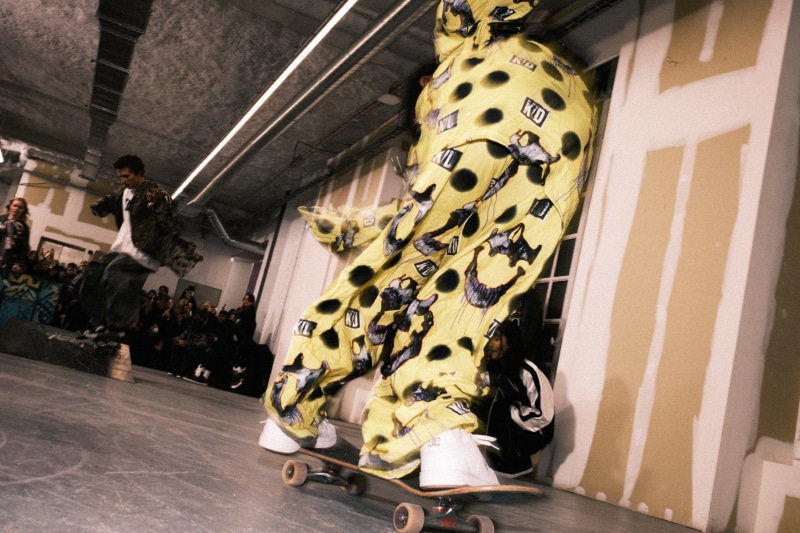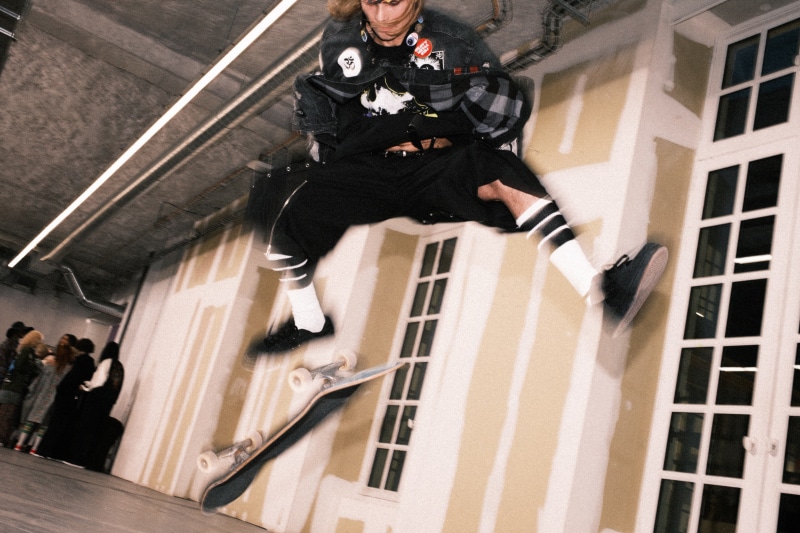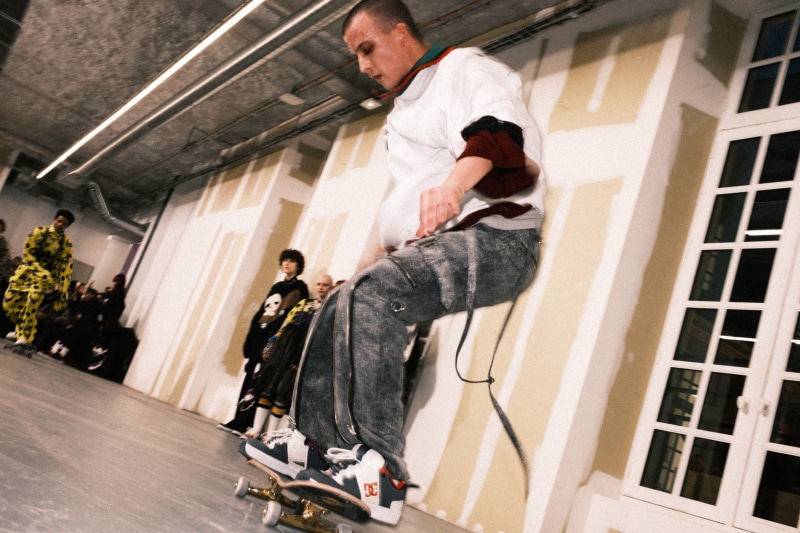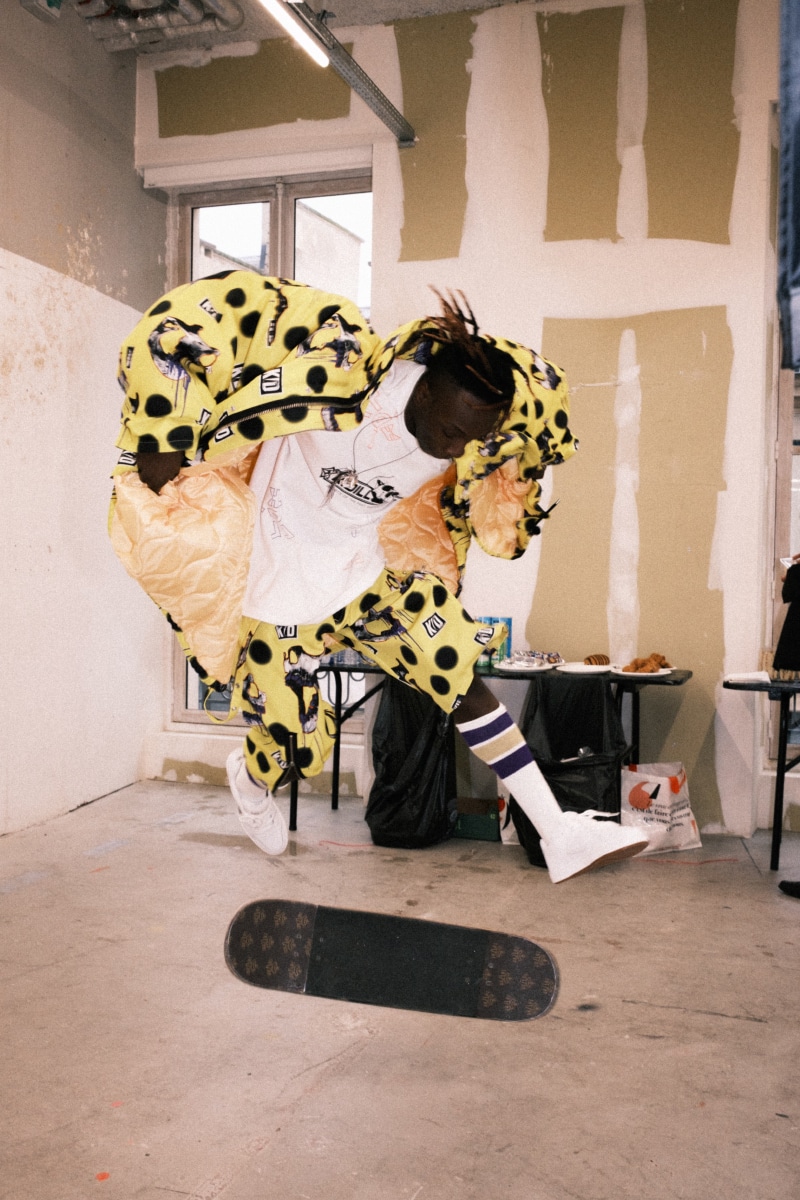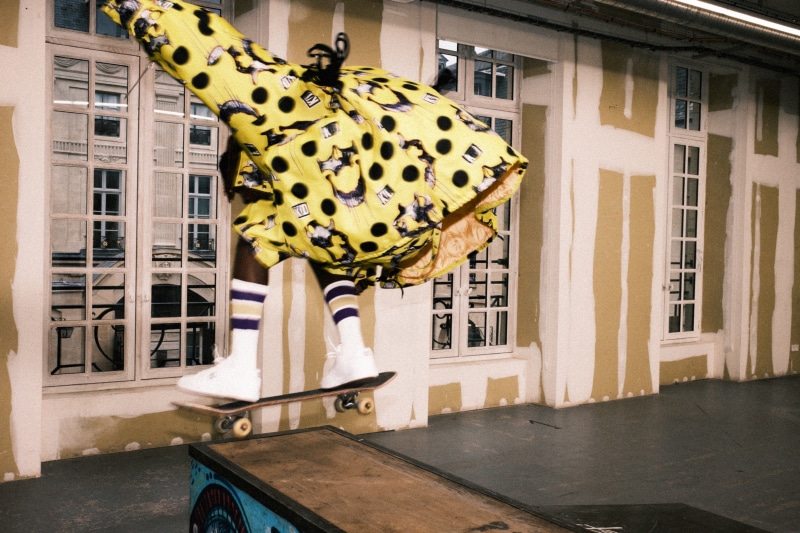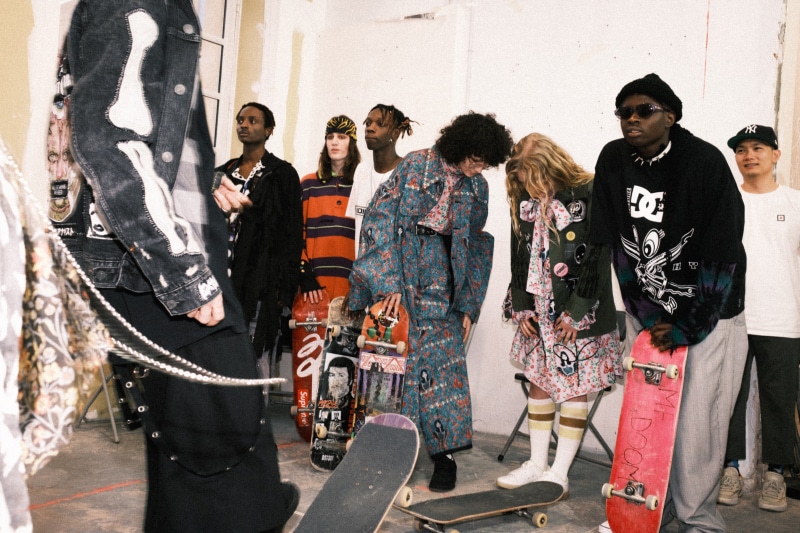 Photography by Shono Inoue