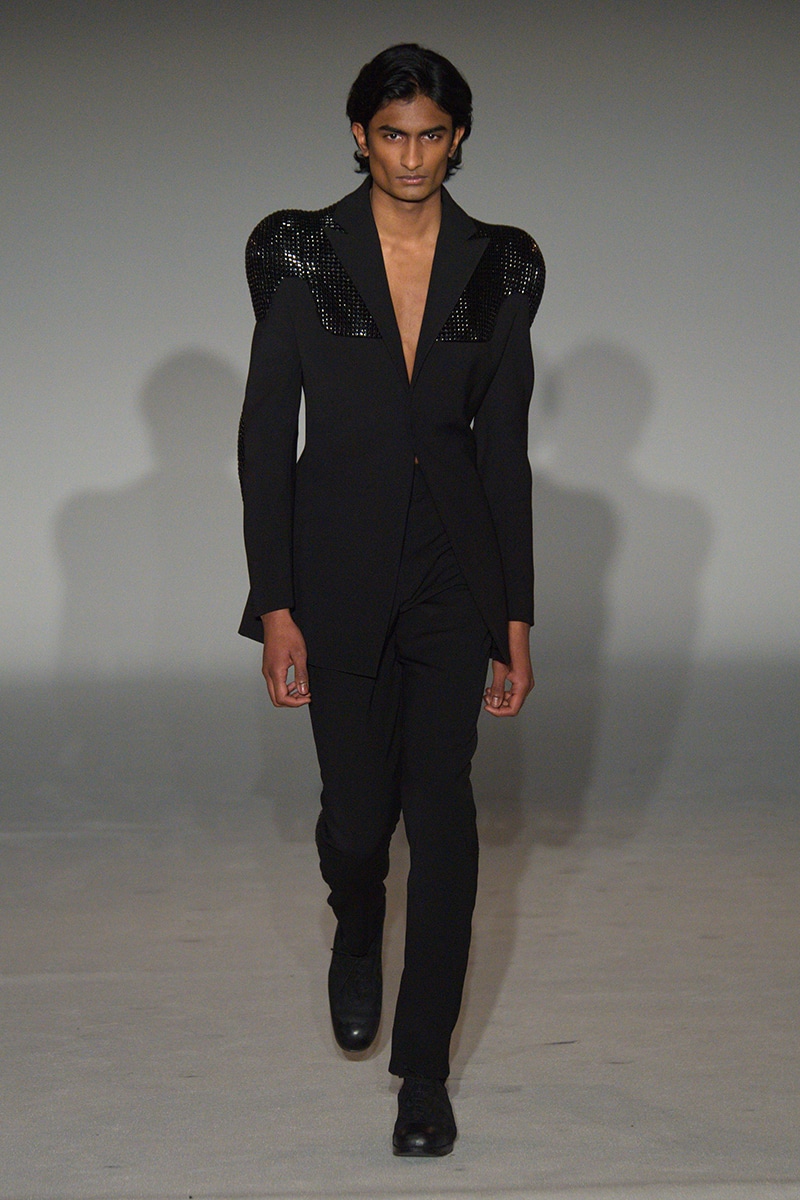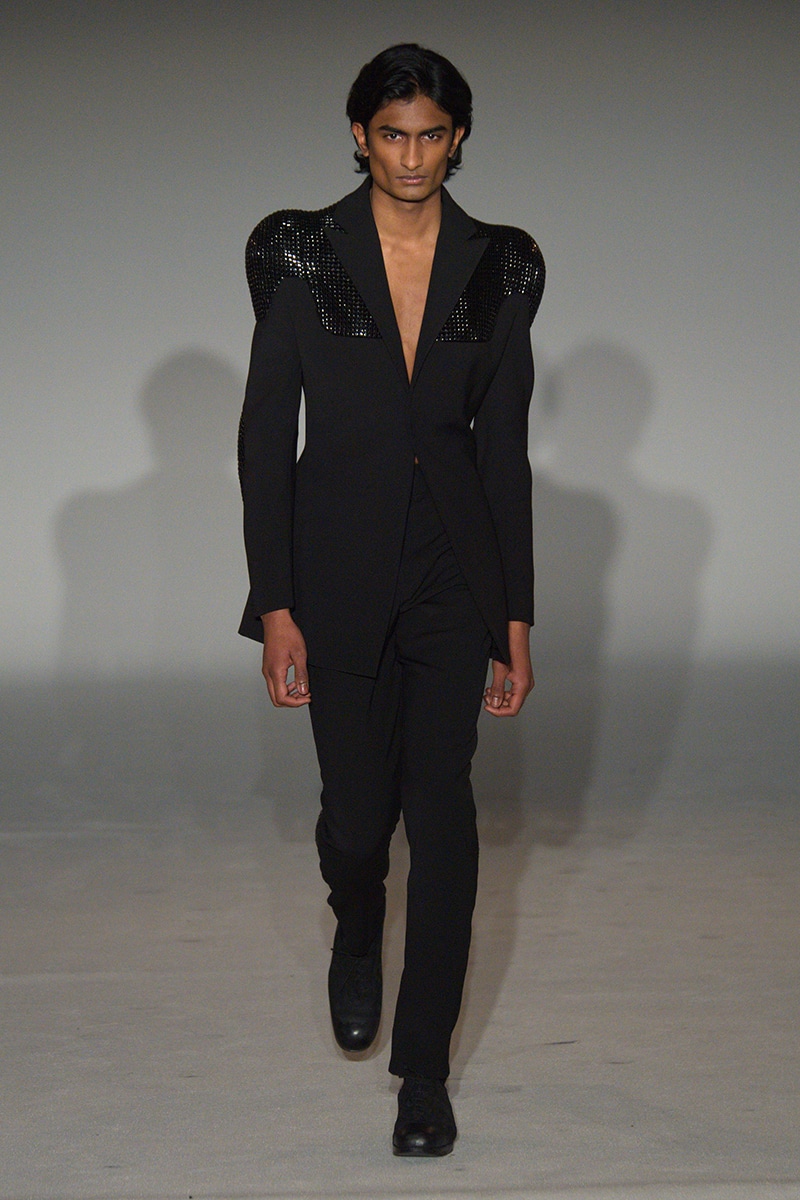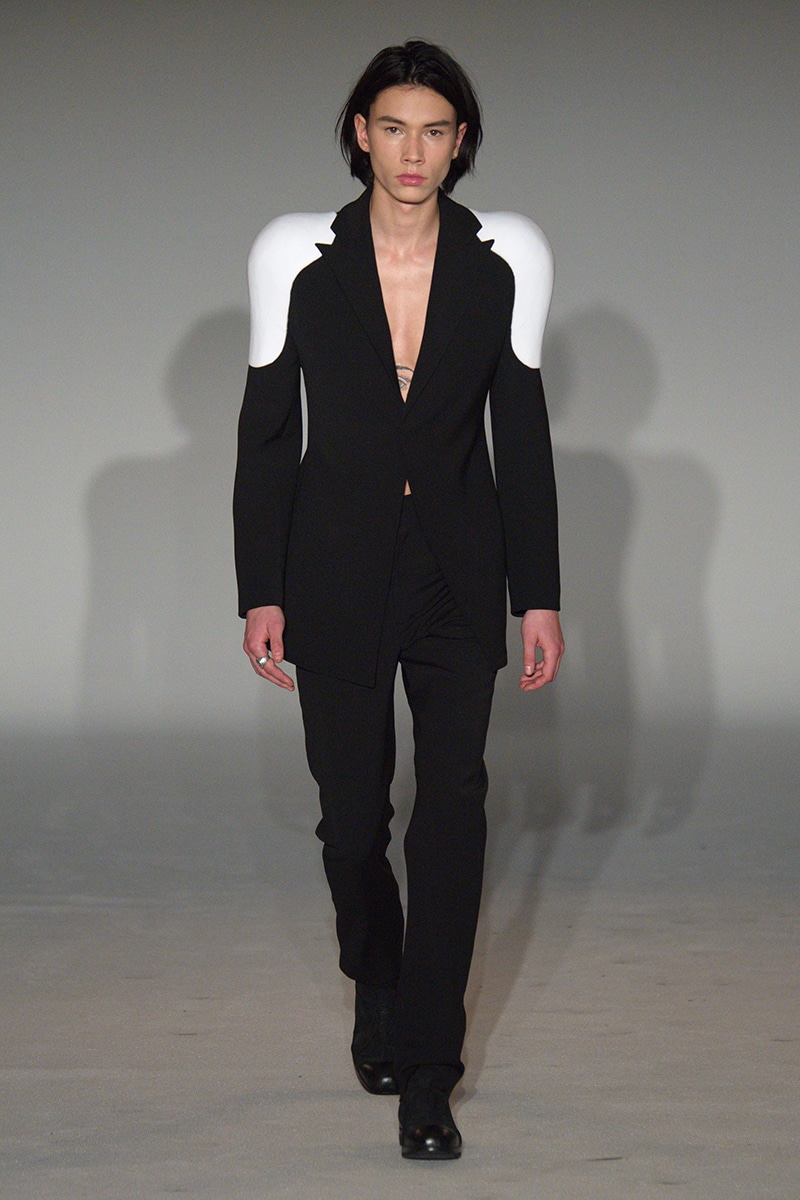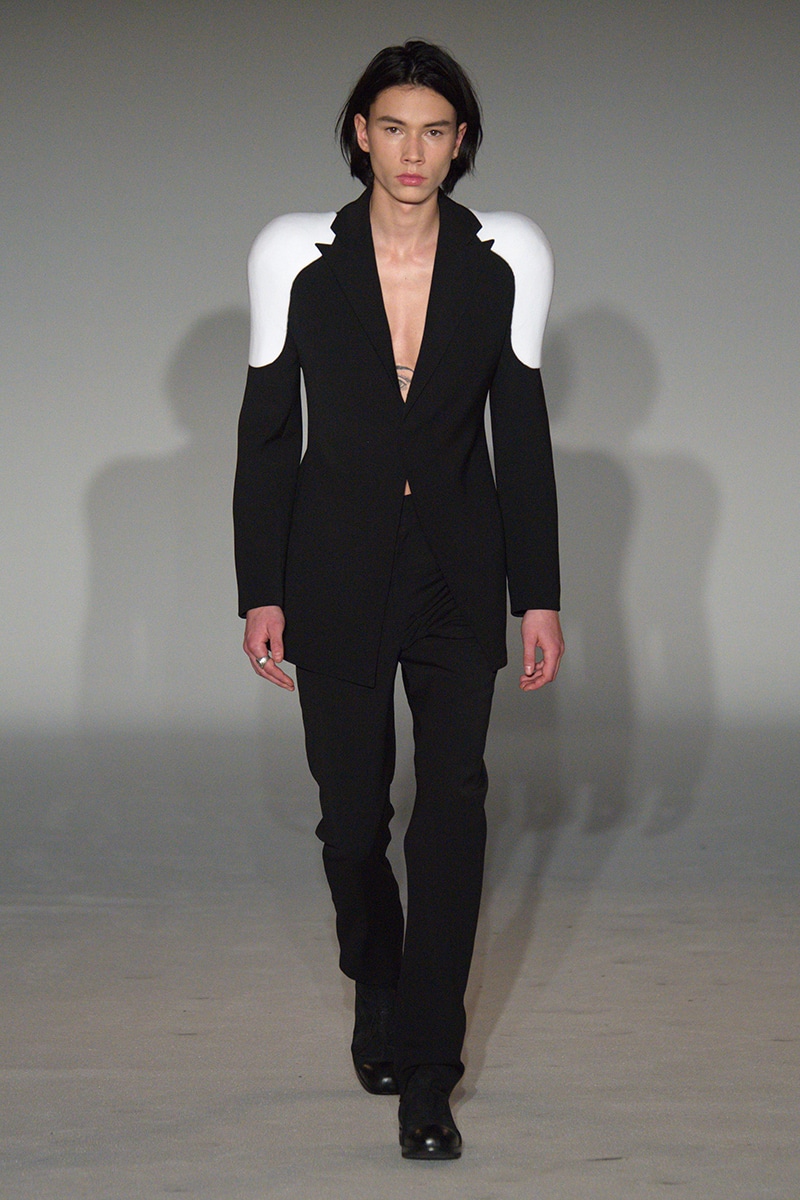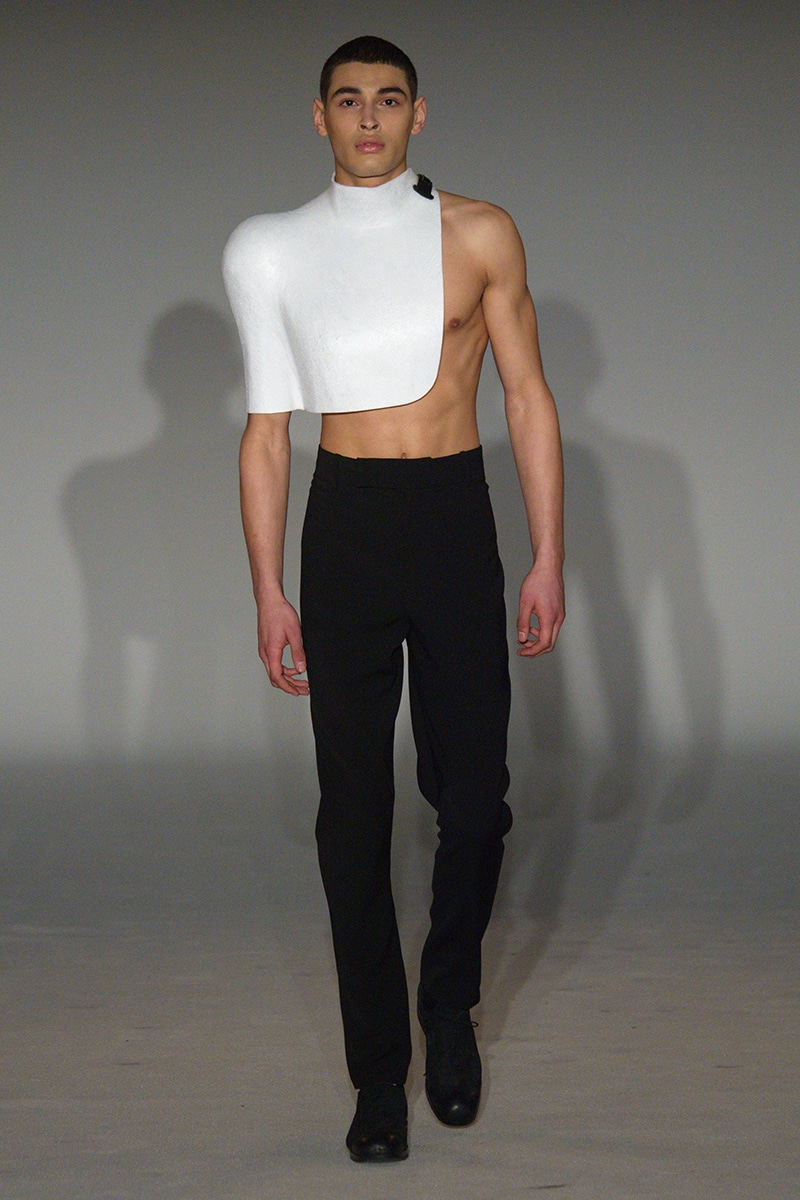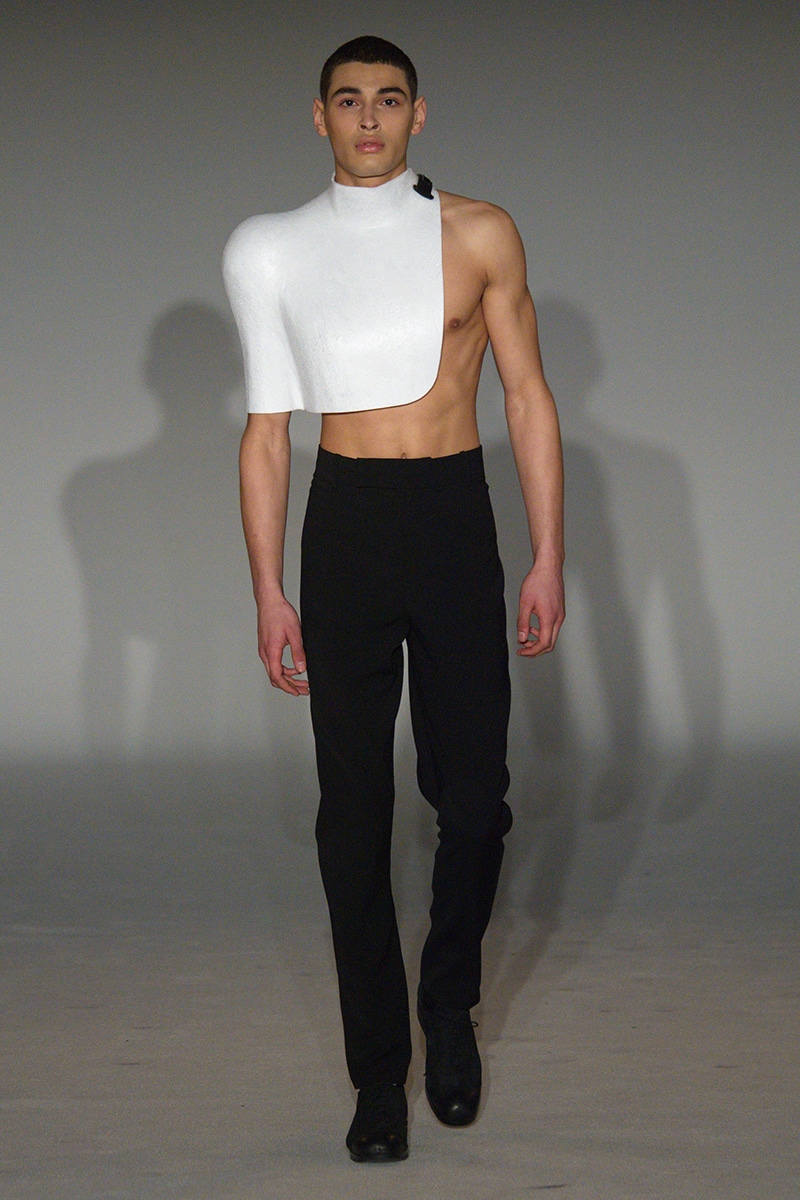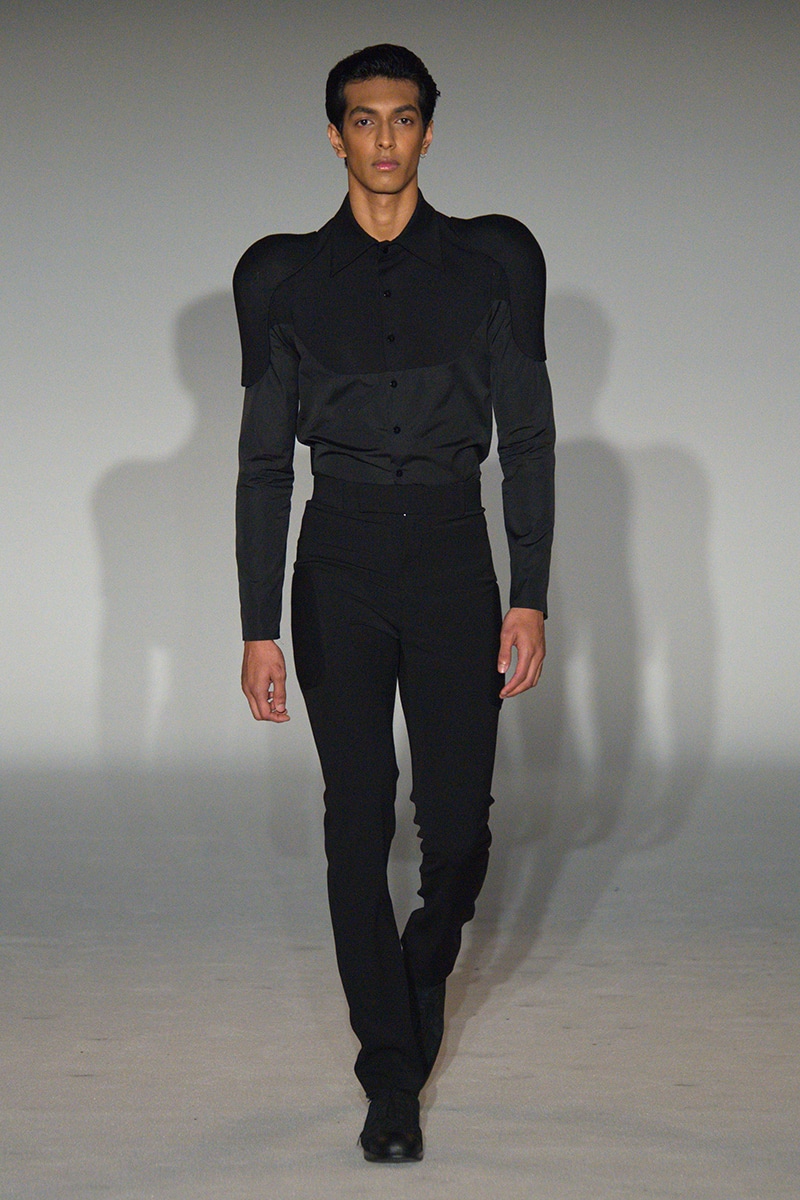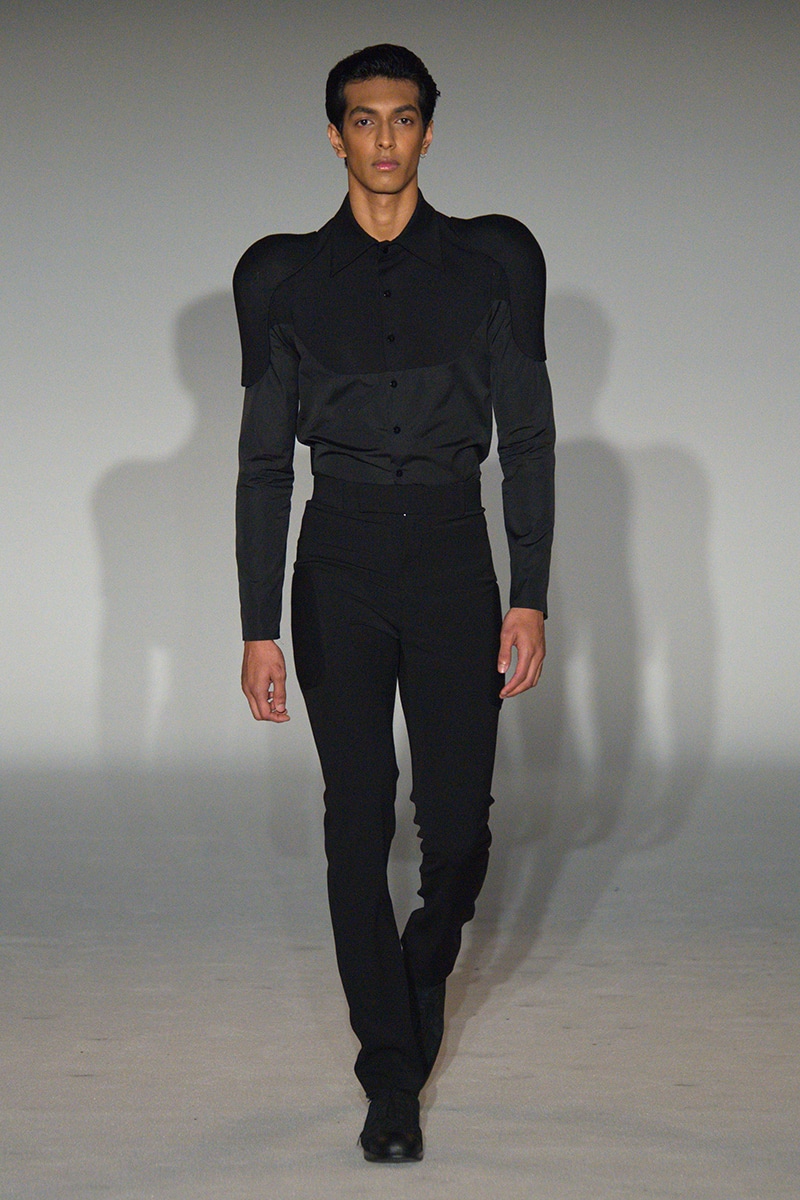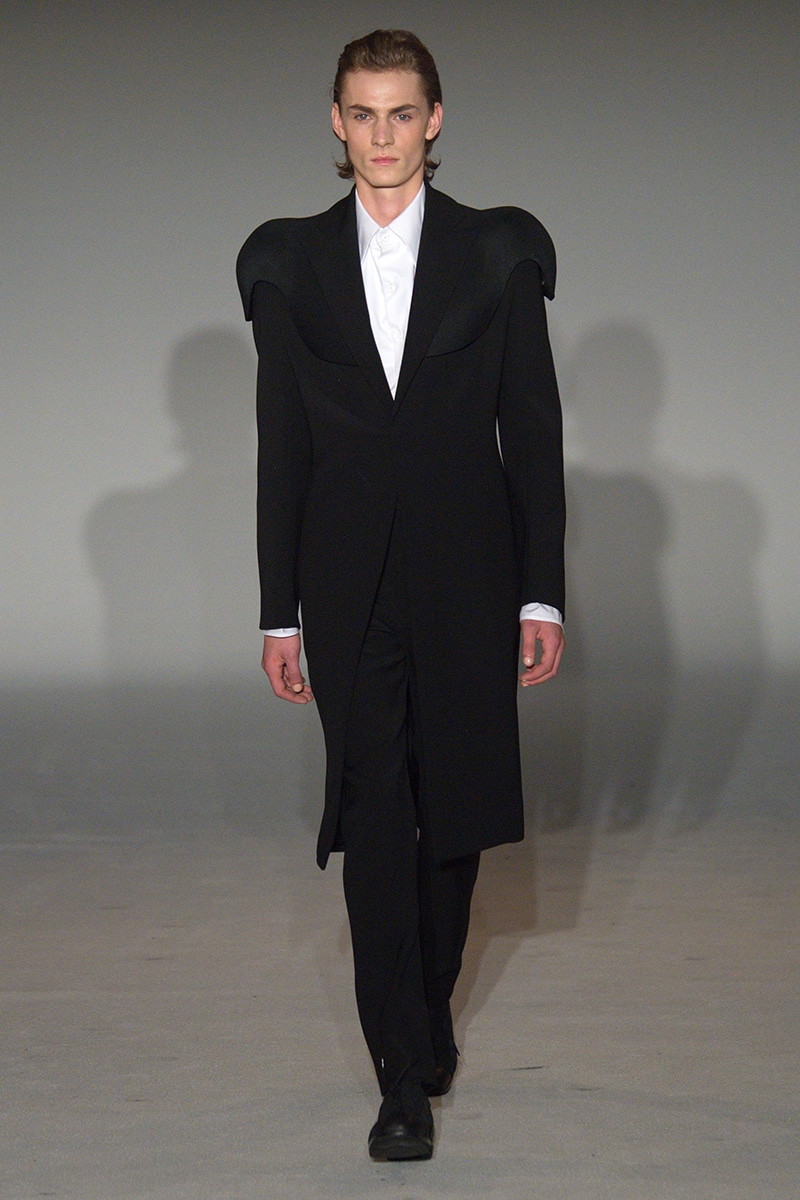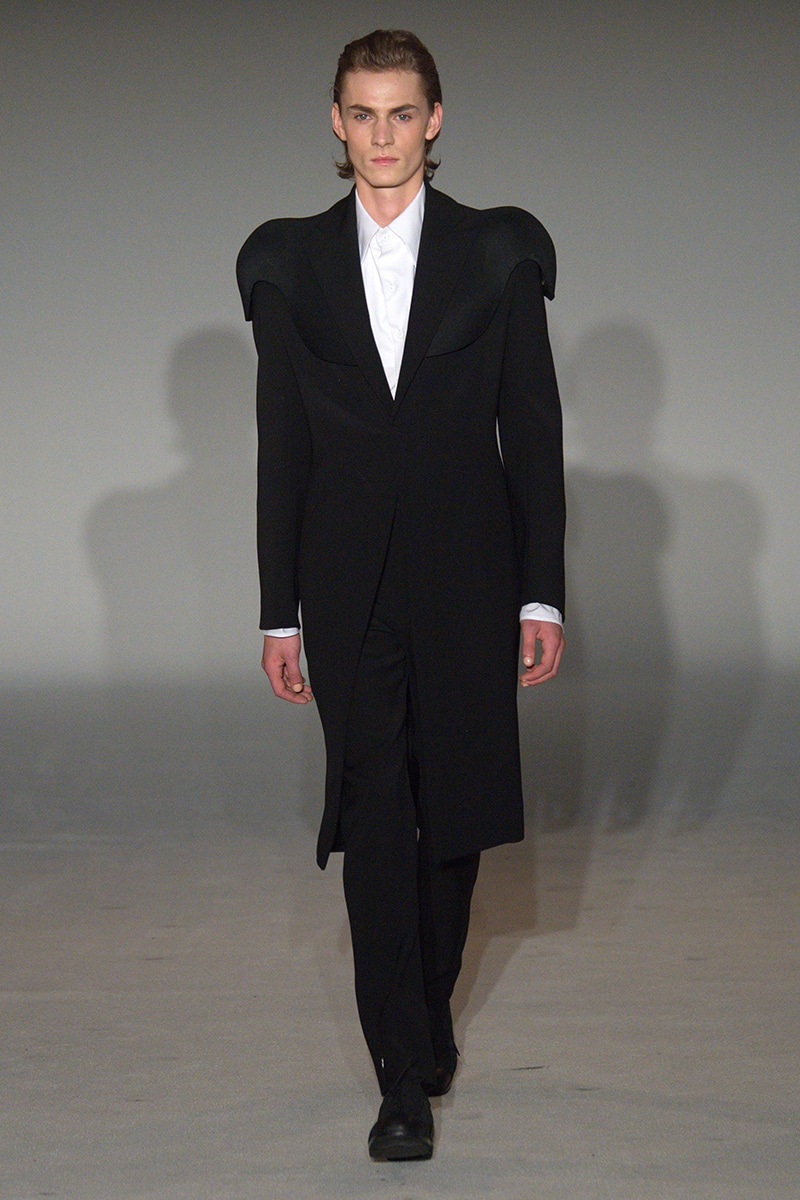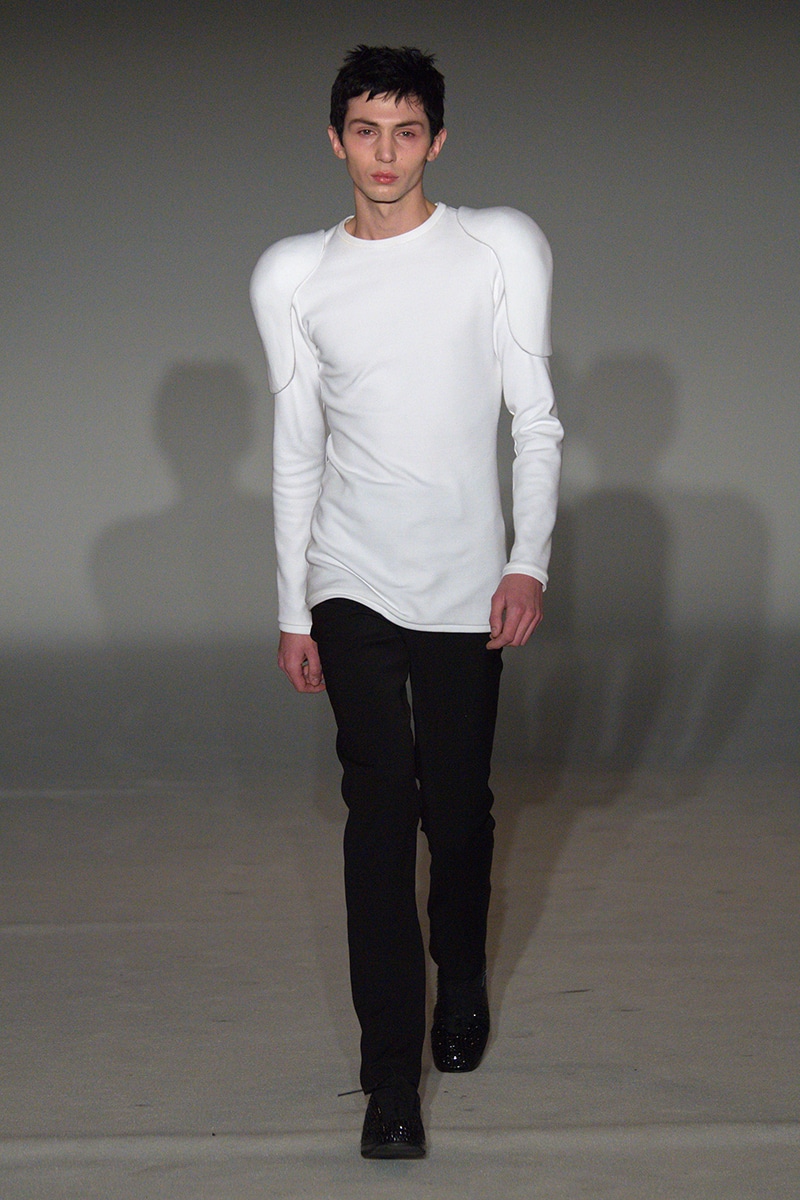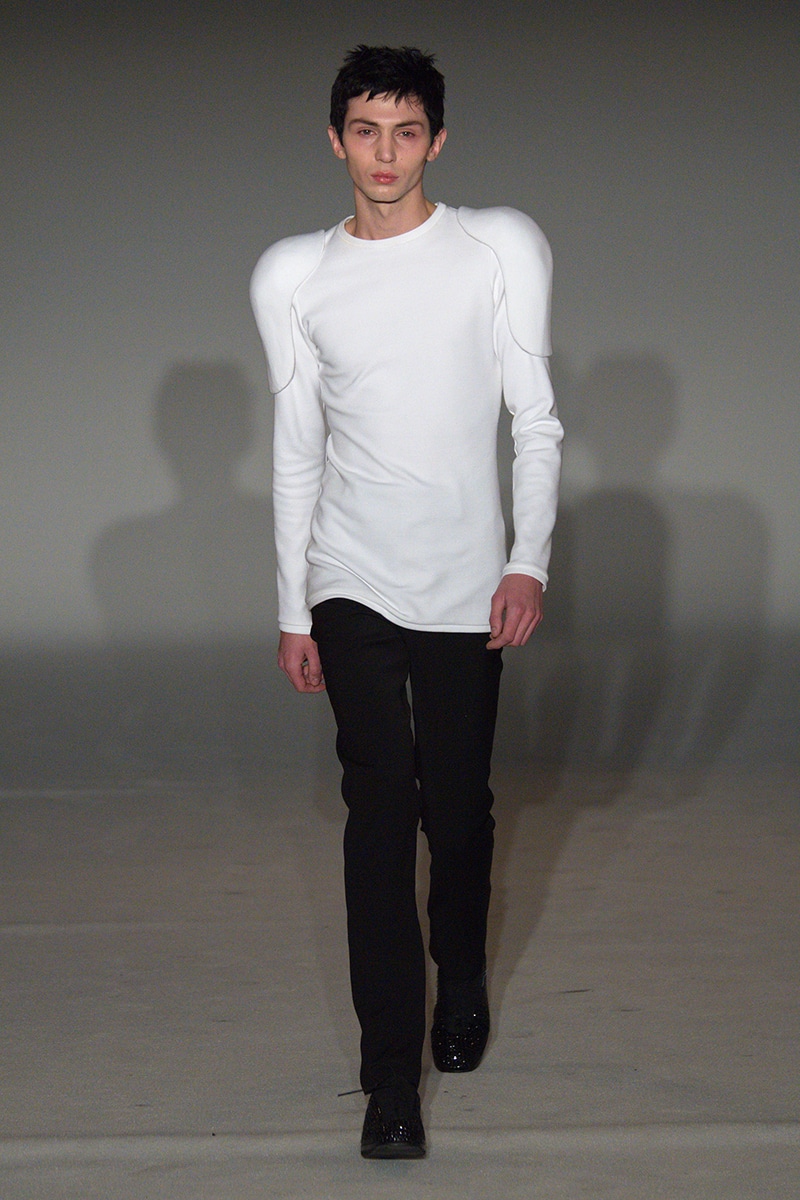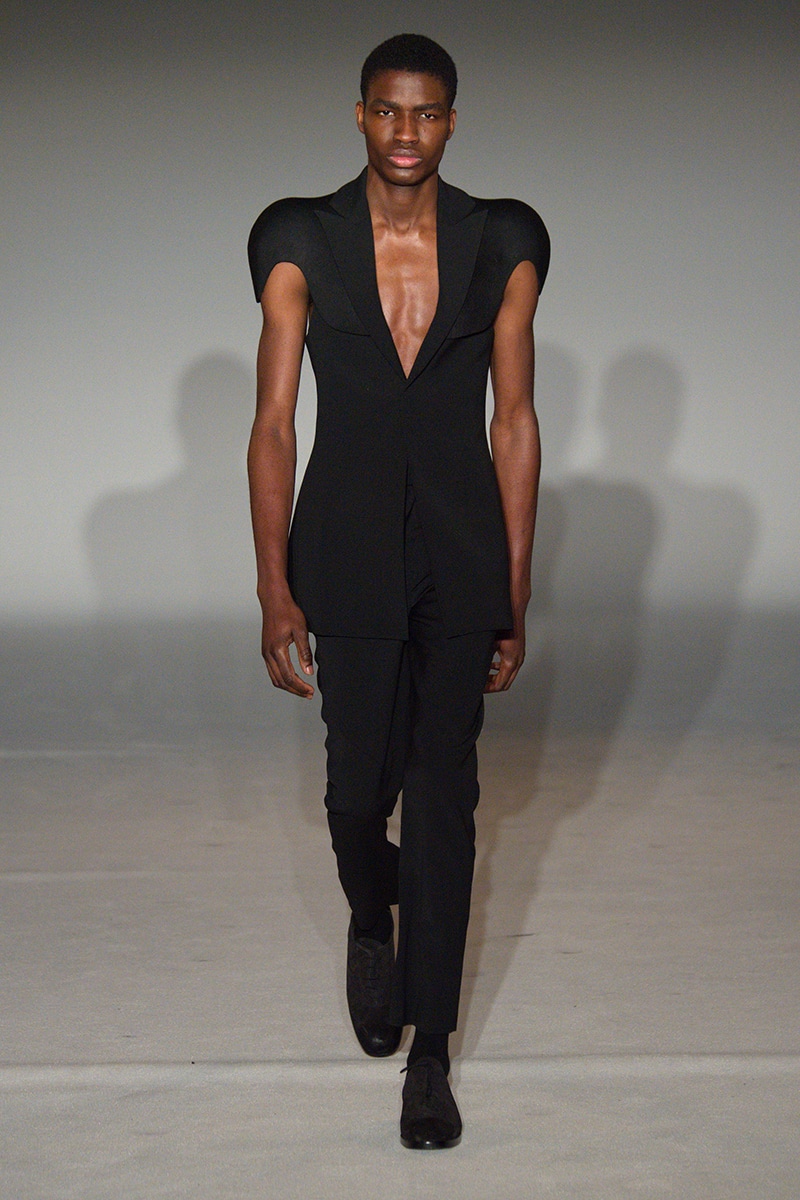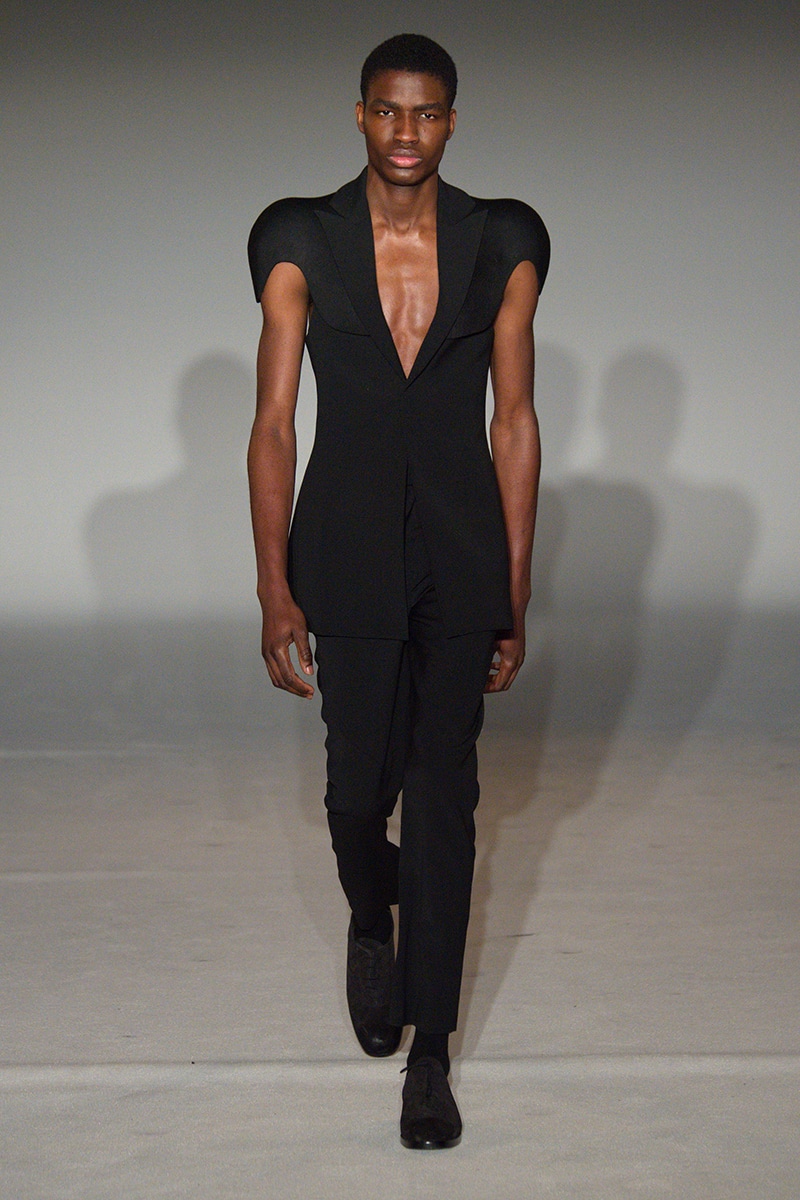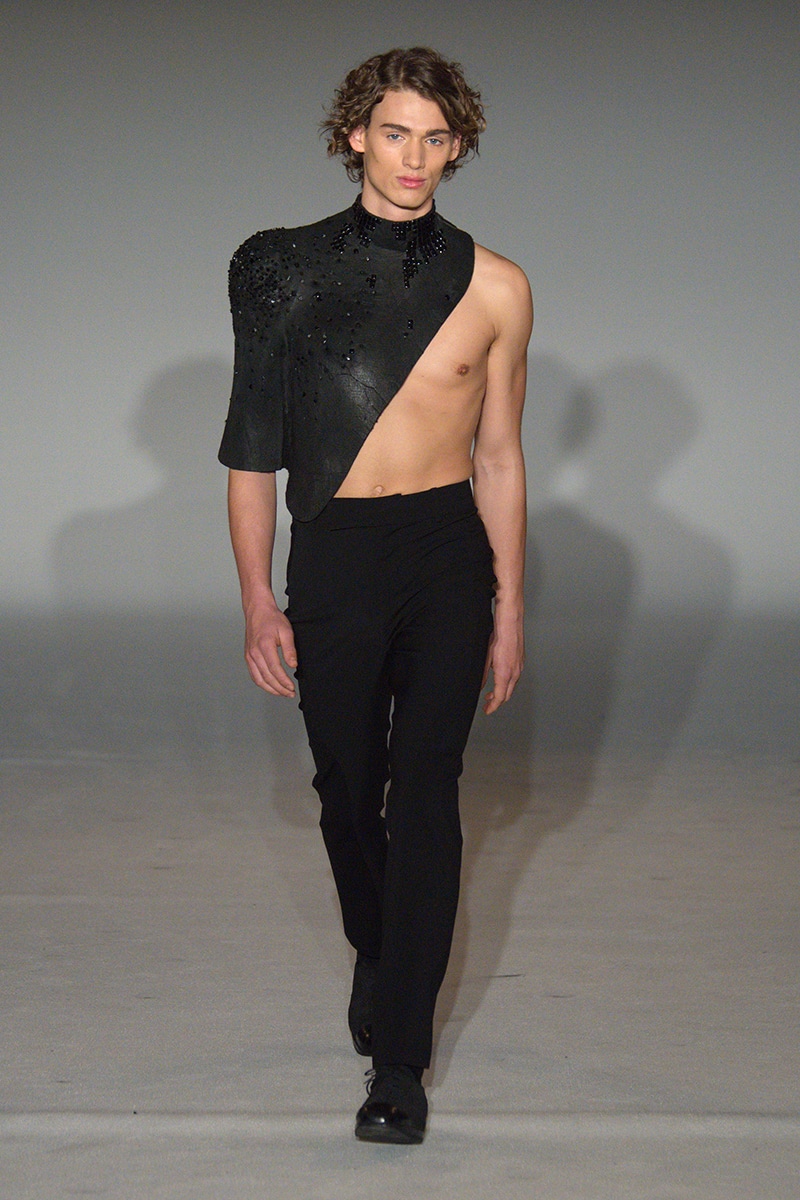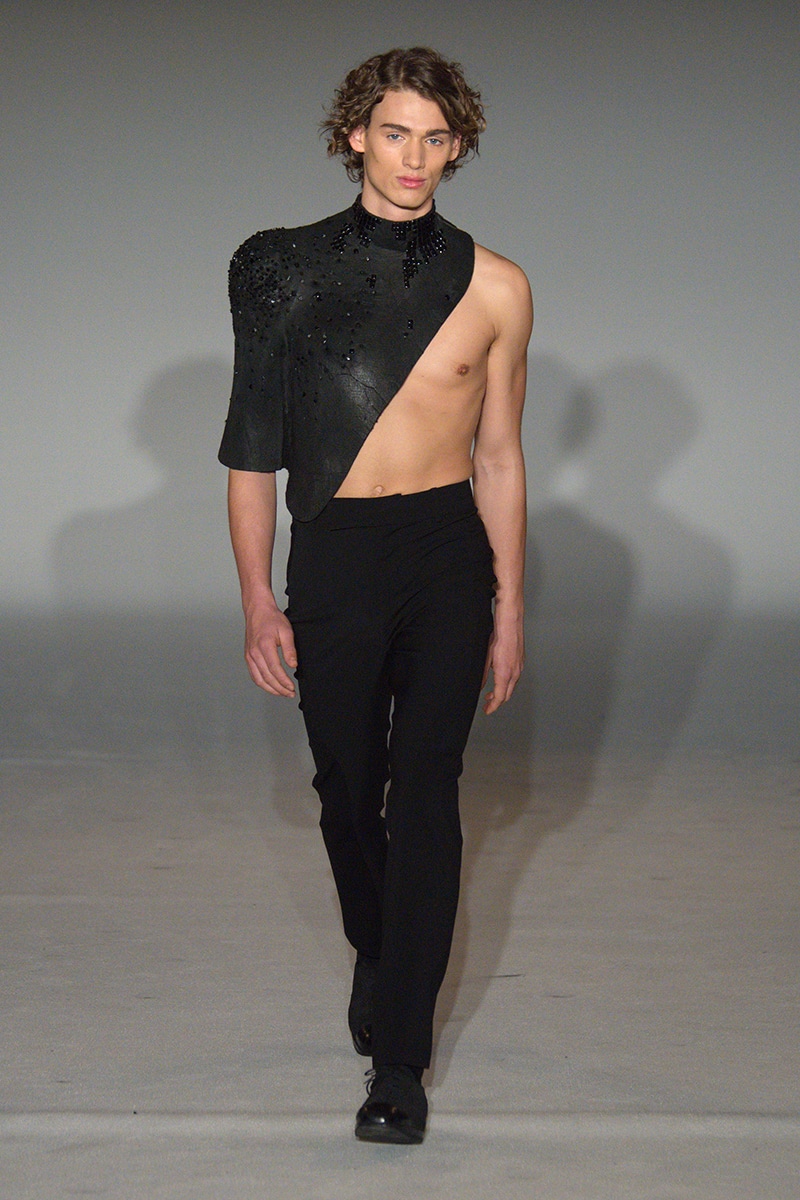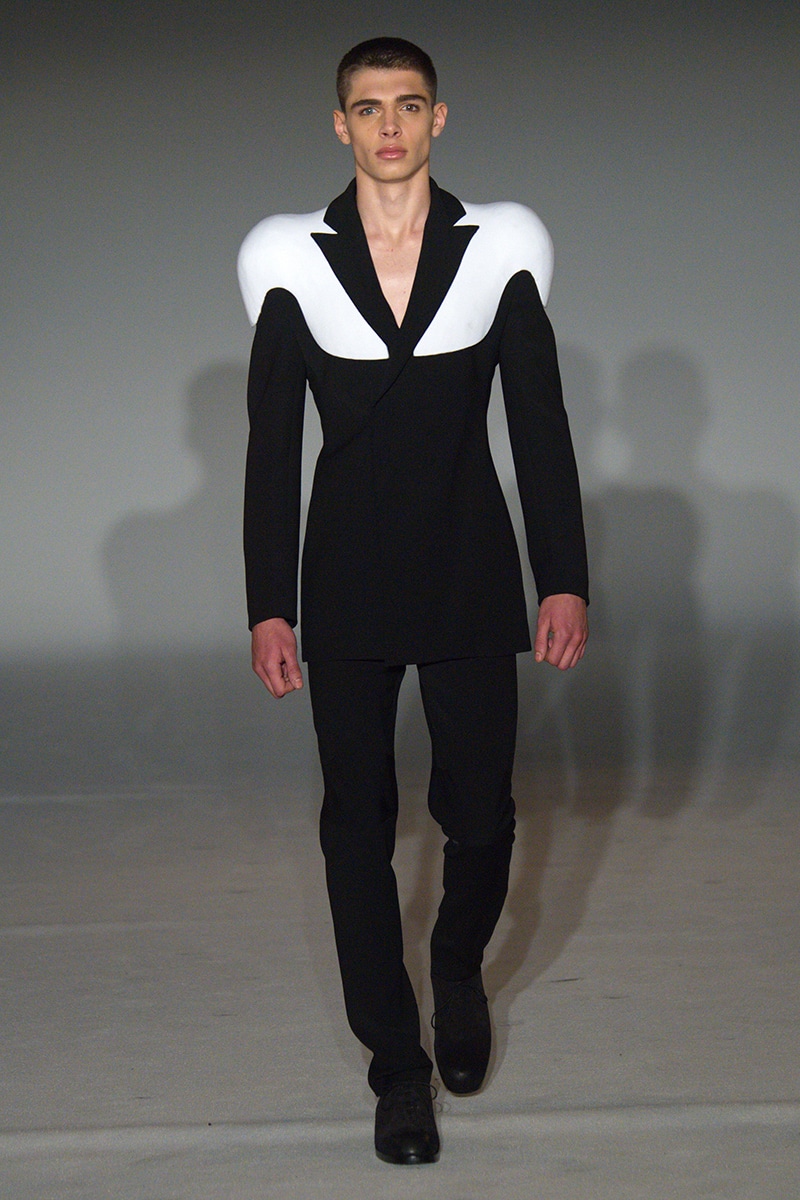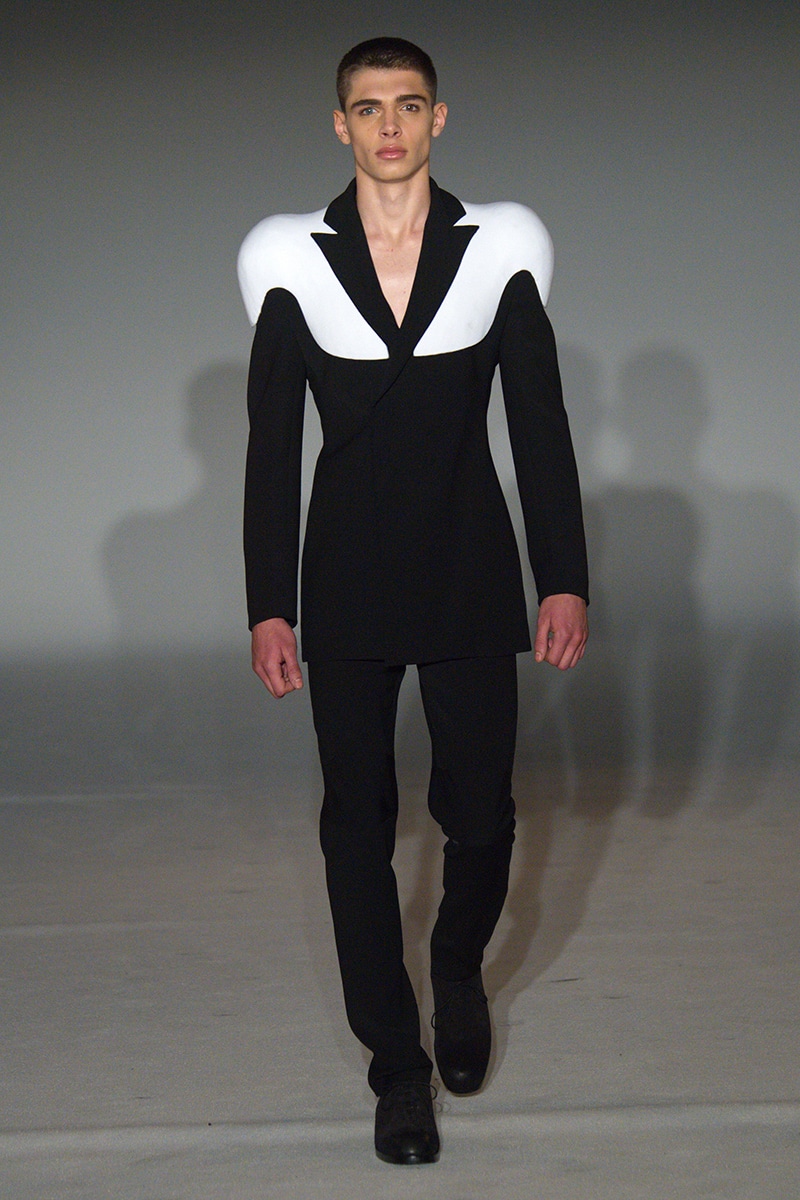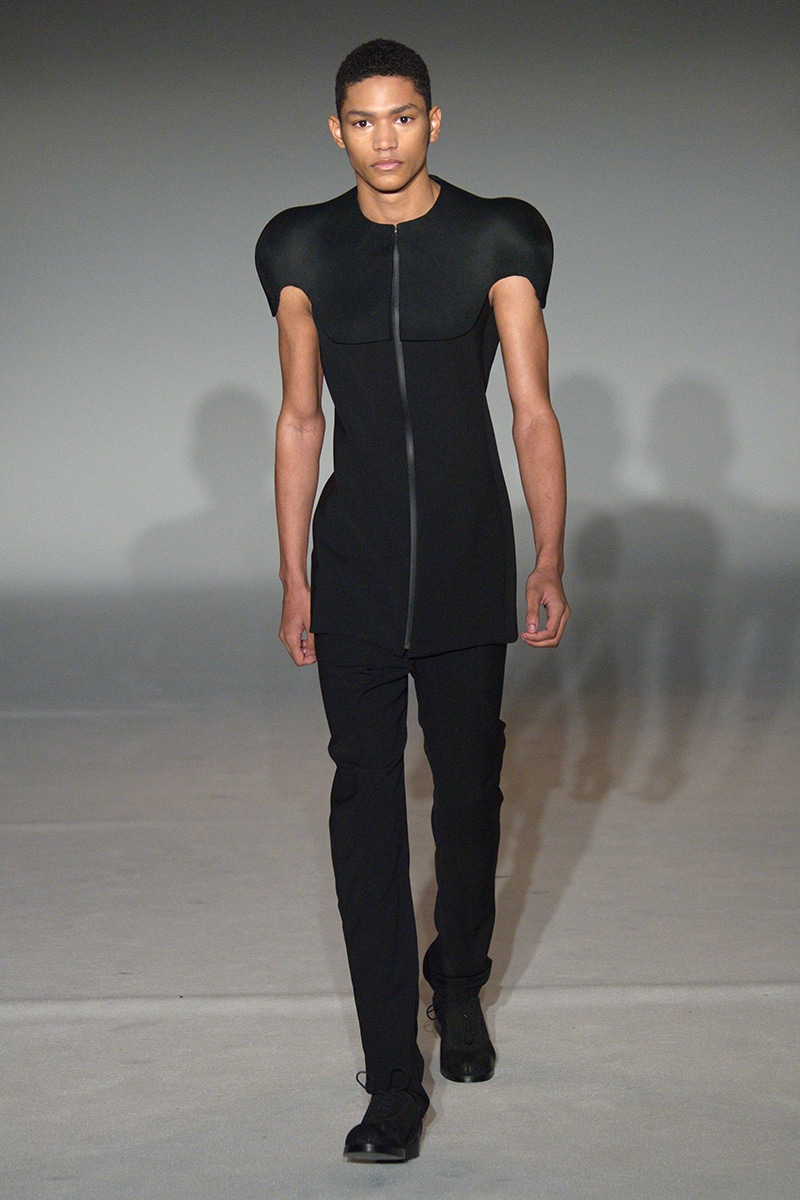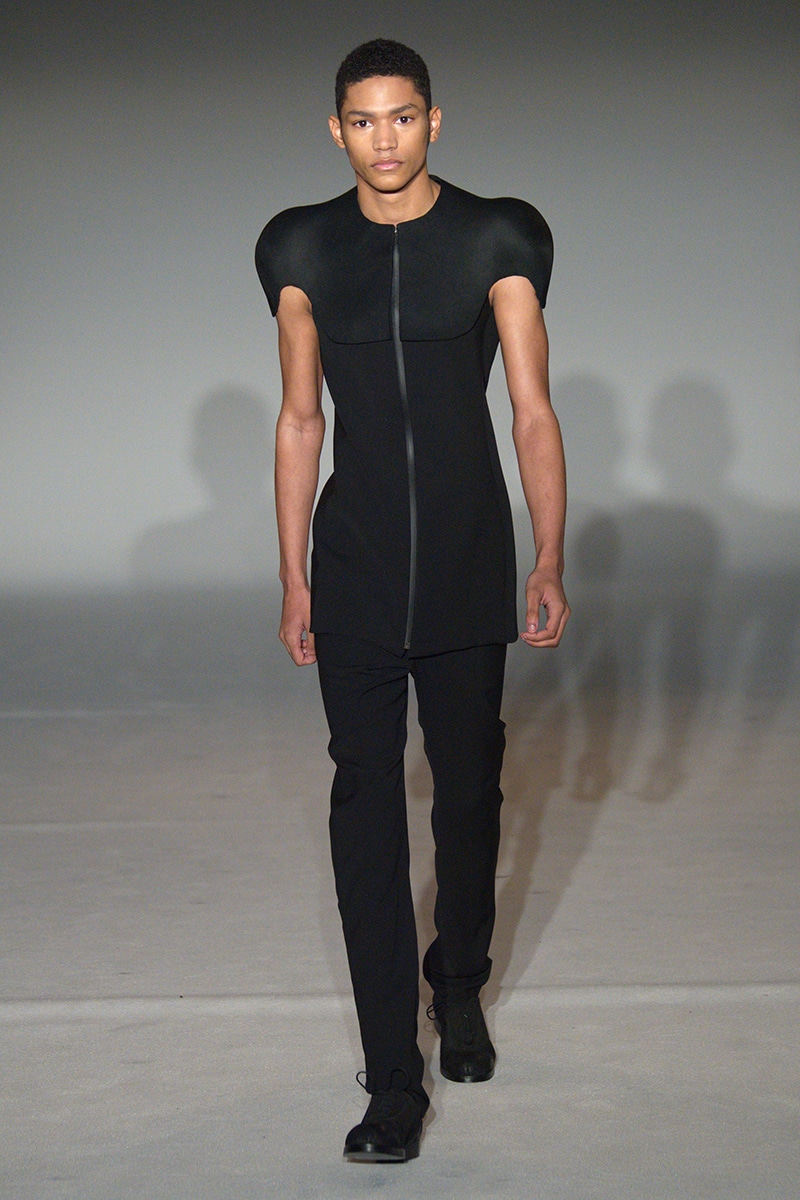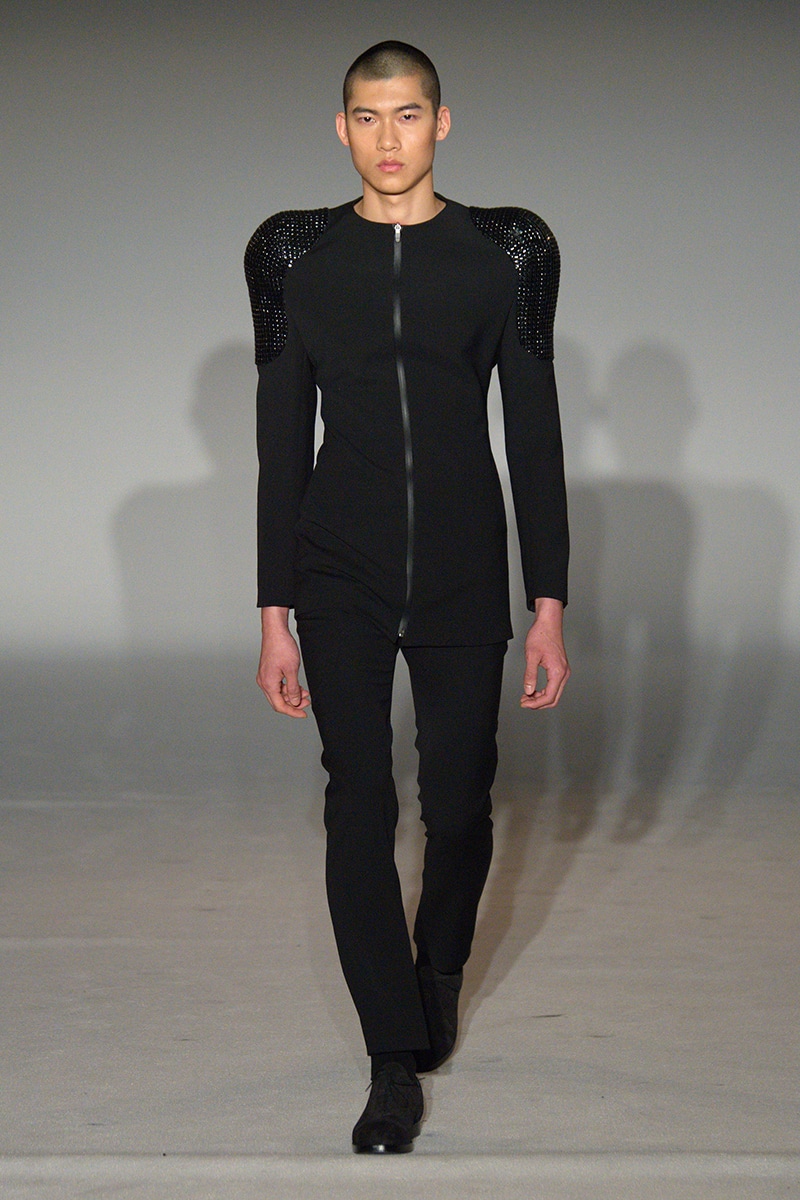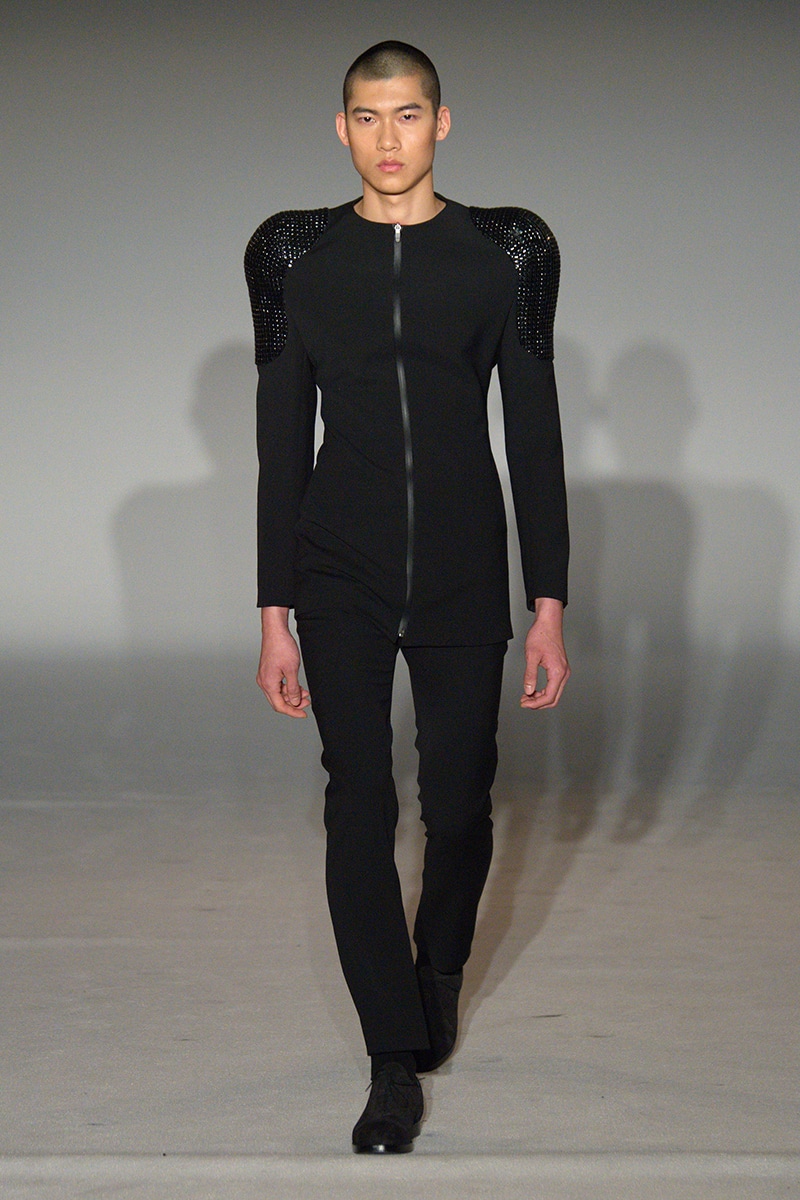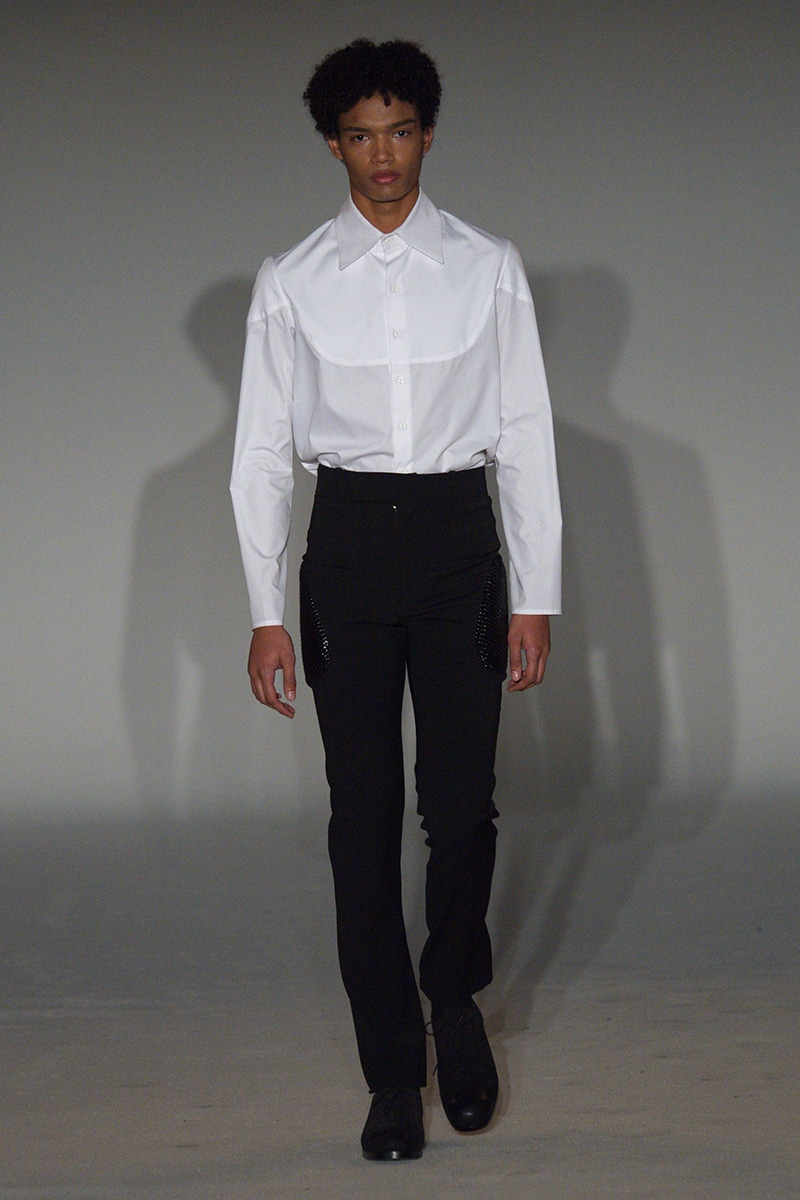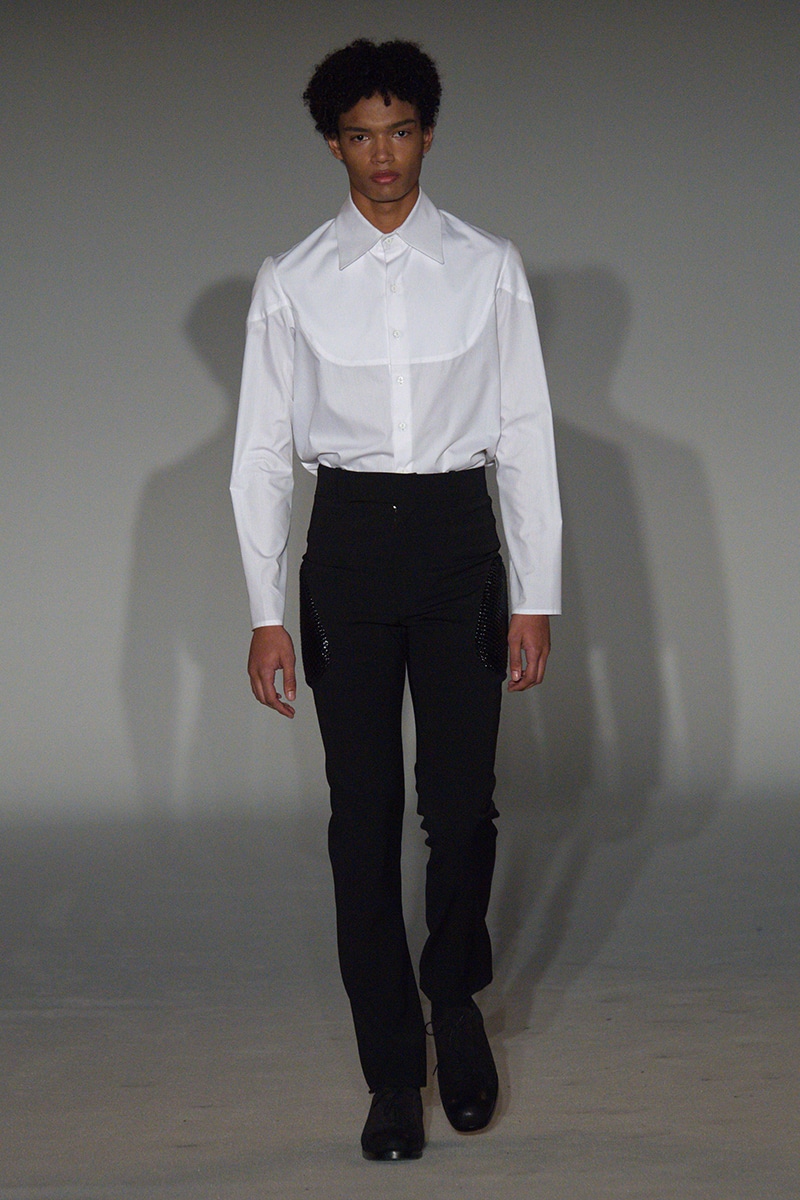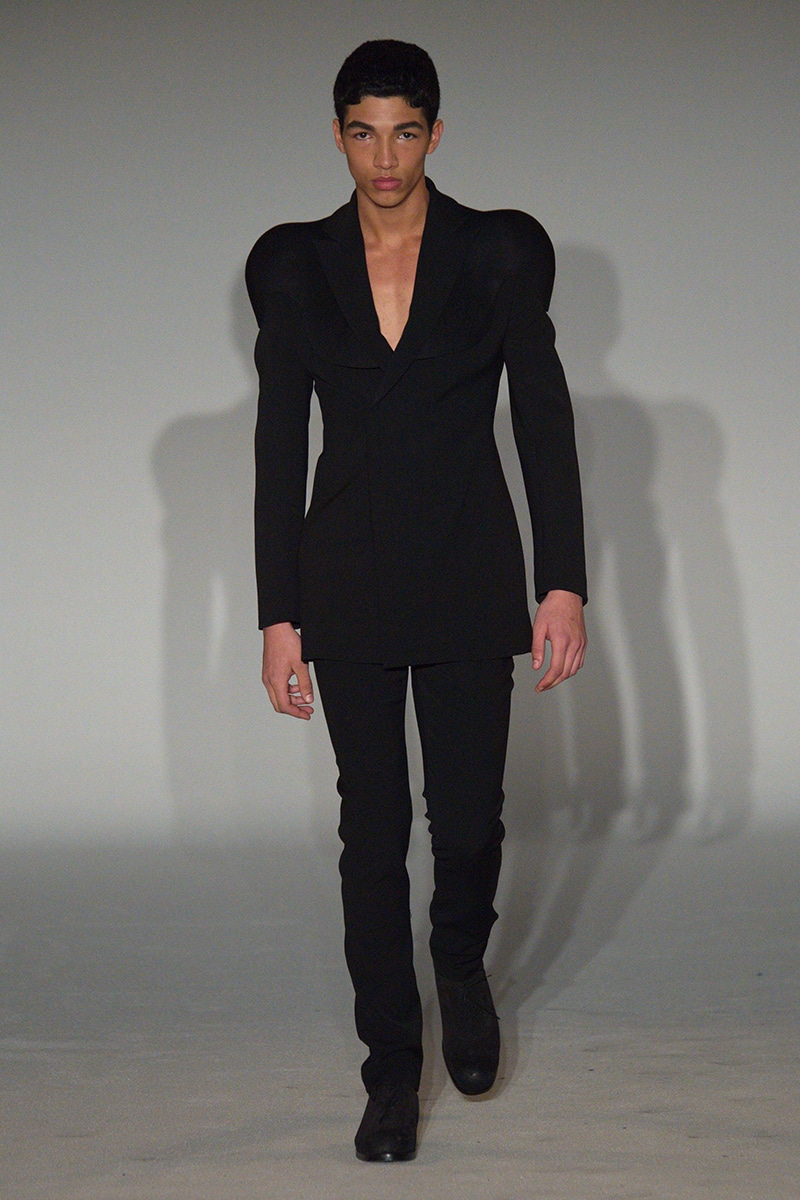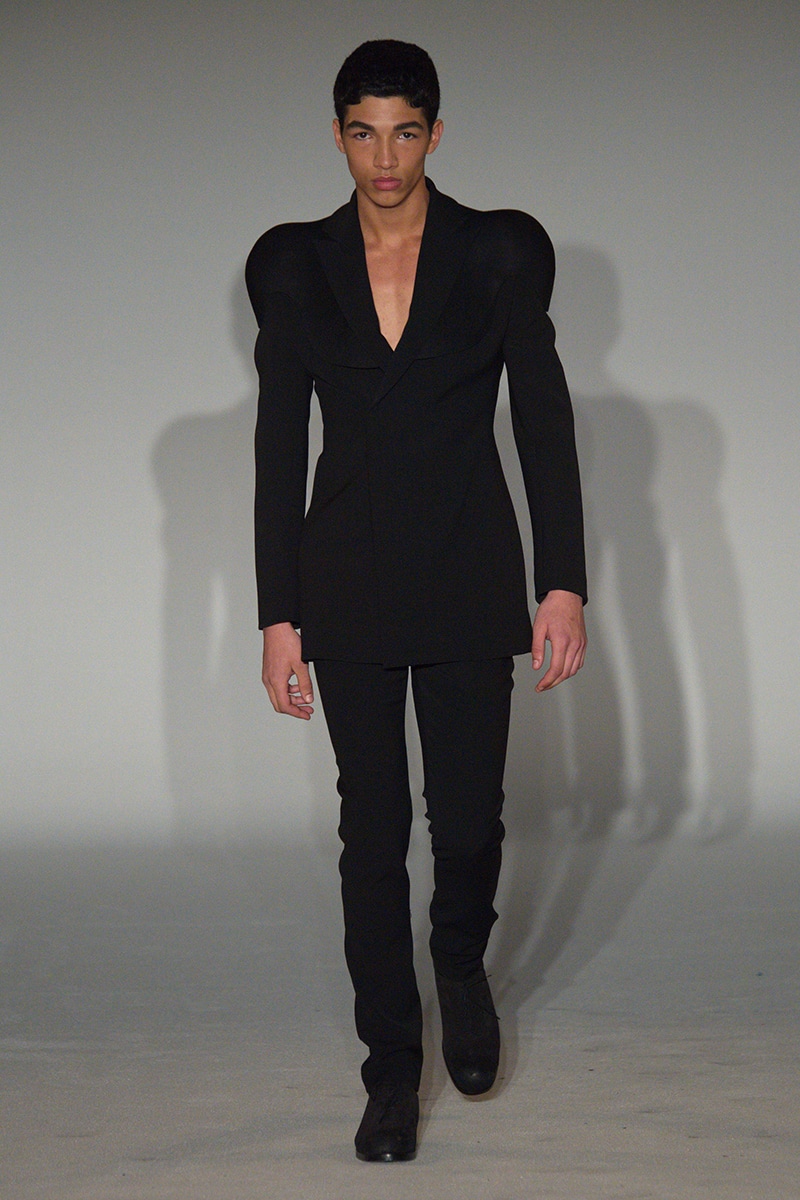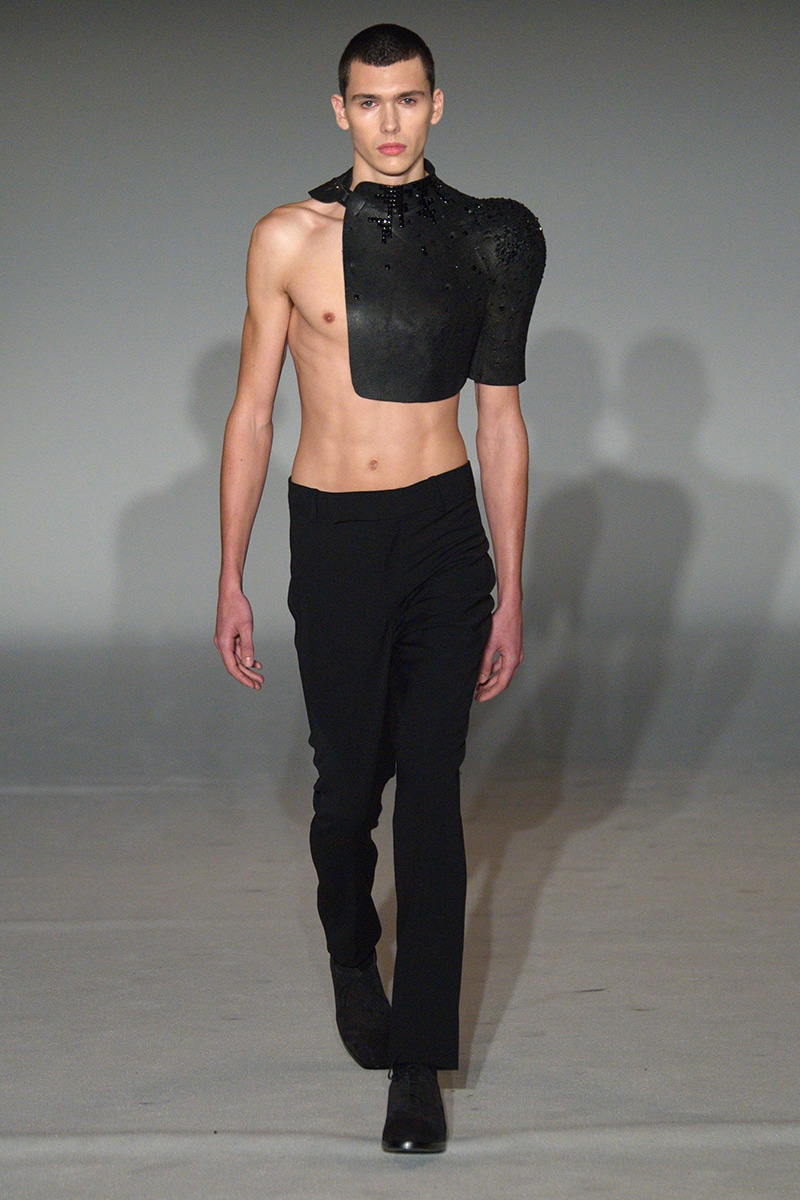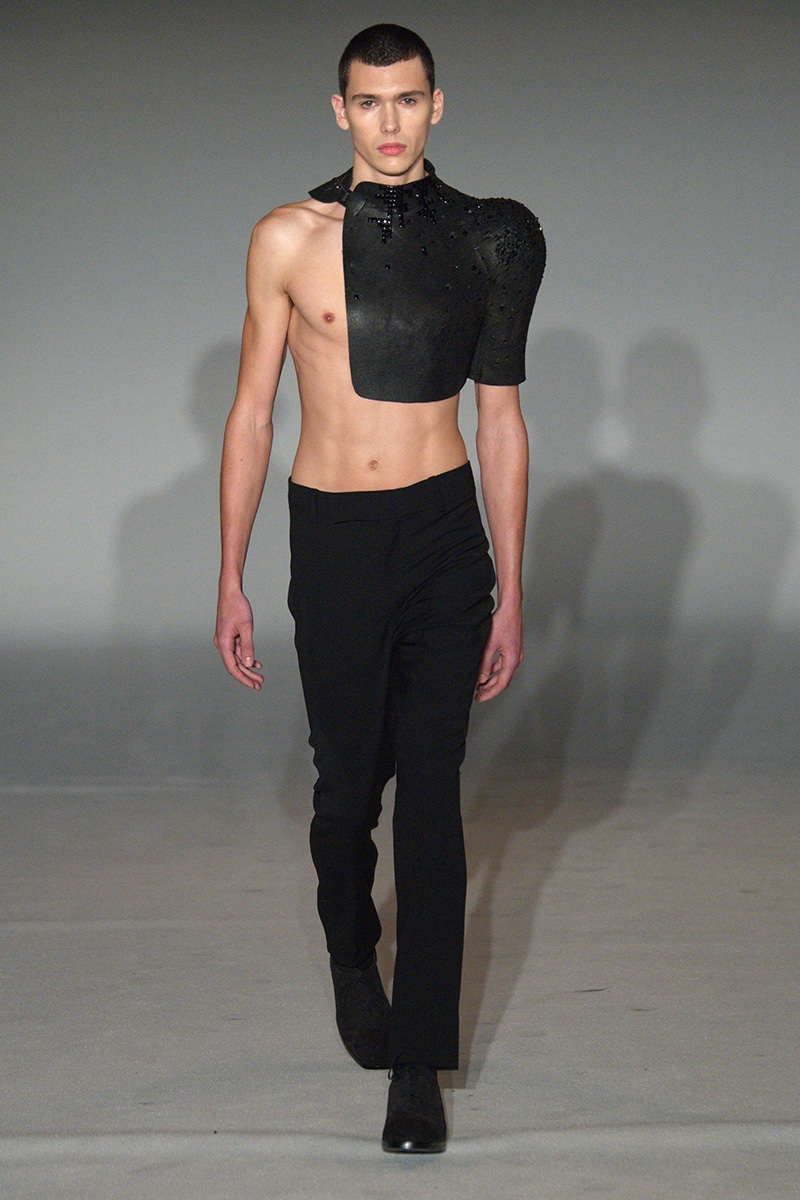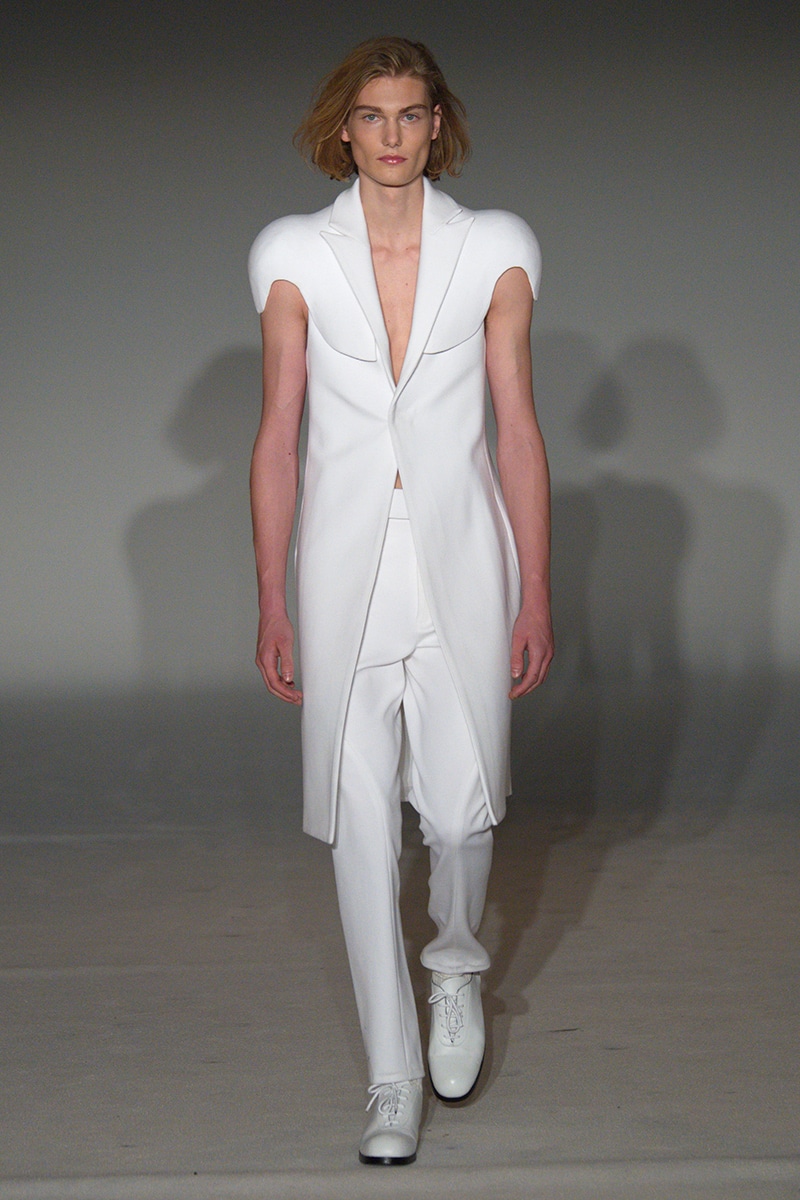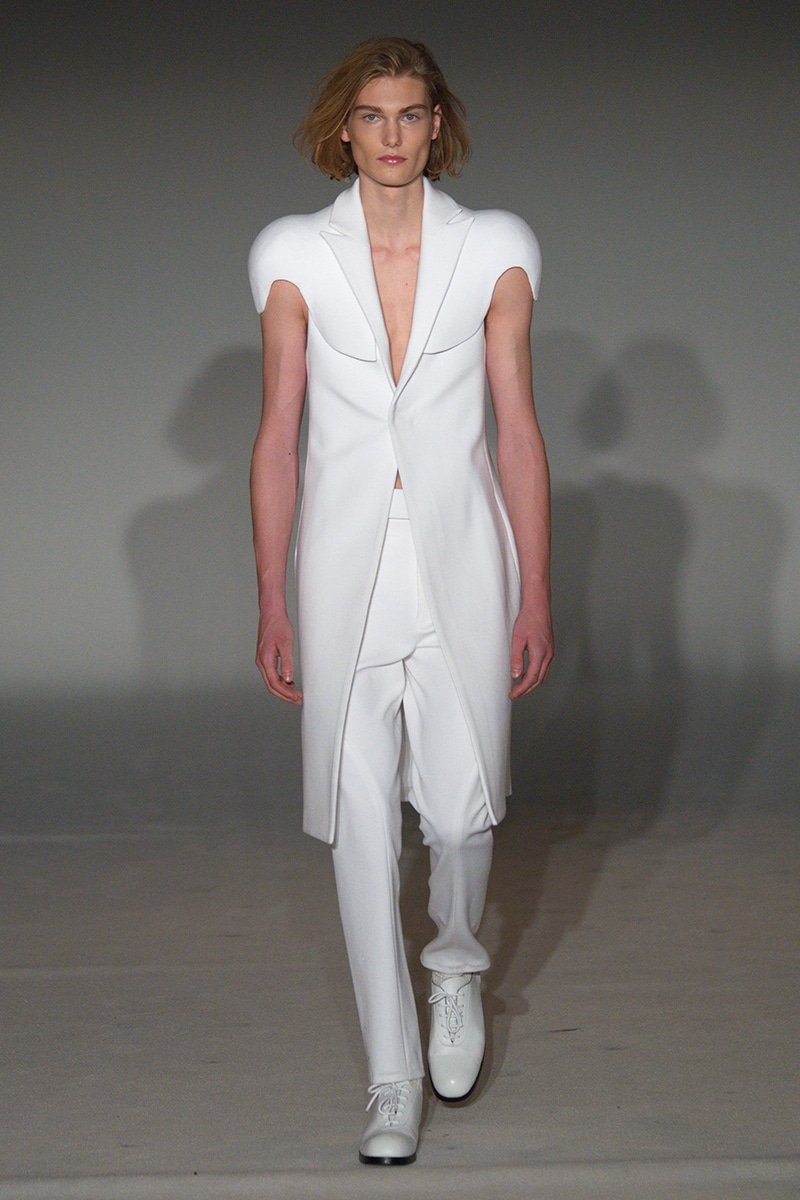 Kaushik Valendra's winter collection cements on a unique insight into the Indian designer's creative modus operandi. The presentation began with an inversive traditional type of runway show, working with members of the atelier. Meld with the familiar wall of popping incandescence, the models then step off the runway and into the environment for which the clothes were produced; that of the red carpet. It's a transparent transition that allows the audience to fully understand the artisan's dedication to the craft of menswear, while also realizing the power of the clothing in the most glamorous of settings.
Indeed, while glamour is paramount in this collection, elegant tailored silhouettes on show in fact eschew many of the tenets of classic tailoring. Instead, Velendra has been inspired by the DNA of sportswear, the placement of its seams, and how it drapes on the human anatomy, while at the same time accentuating the key principle that has always underlined tailoring – the aim of flattering the figure.
"Naturally fascinated by this dichotomy, my intention was to find a way to recreate those sexy and masculine shoulders, elegant elongated proportions and bold muscles using modified tailoring techniques and fabrication," says Velendra. "My collection investigates the infinite possibilities of linking the two modes together, creating a 'new generation' of a modern, futuristic, sophisticated, and luxurious man."
Key to the collection is the juxtaposition of traditional Indian embroidery techniques in collaboration with the lauded atelier of Vastrakala, founded by Jean-François Lesage, with the incorporation of space-age fabrications, such as magnetic zips and a heat-reactive felt that naturally molds over the contours of the shoulders, eliminating the need for traditional padding. Most striking are Velendra's removable shoulder molds which, like armor, are designed to accentuate the human form but without ever compromising fluidity of movement. Velendra's seamless hybridization of sportswear and tailoring charts new territory on the map of glamorous contemporary menswear.