Take a look at Katie Eary x Boy London SS18 Backstage photographed by Eva K Salvi during London Fashion Week Men's, in exclusive for Fucking Young!
Special thanks to Impossible Project.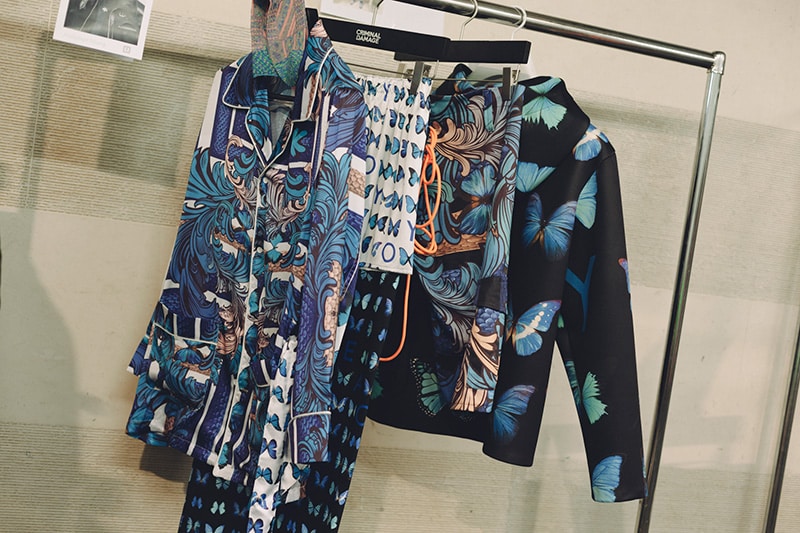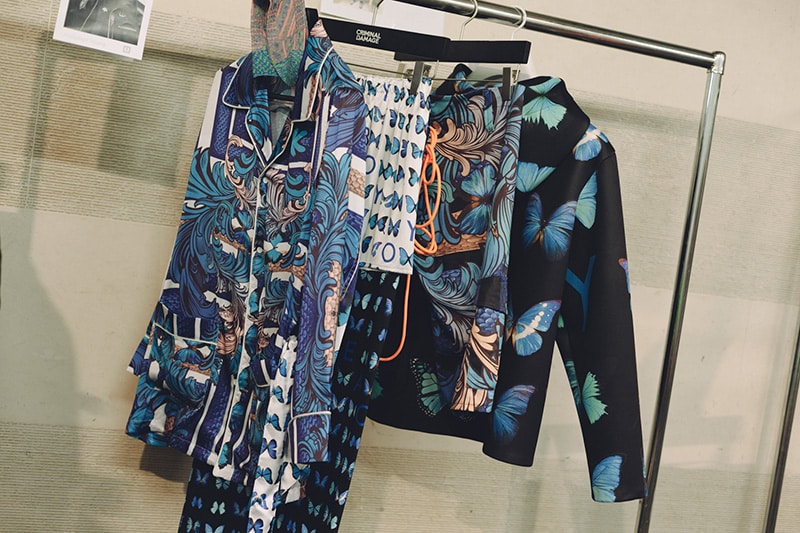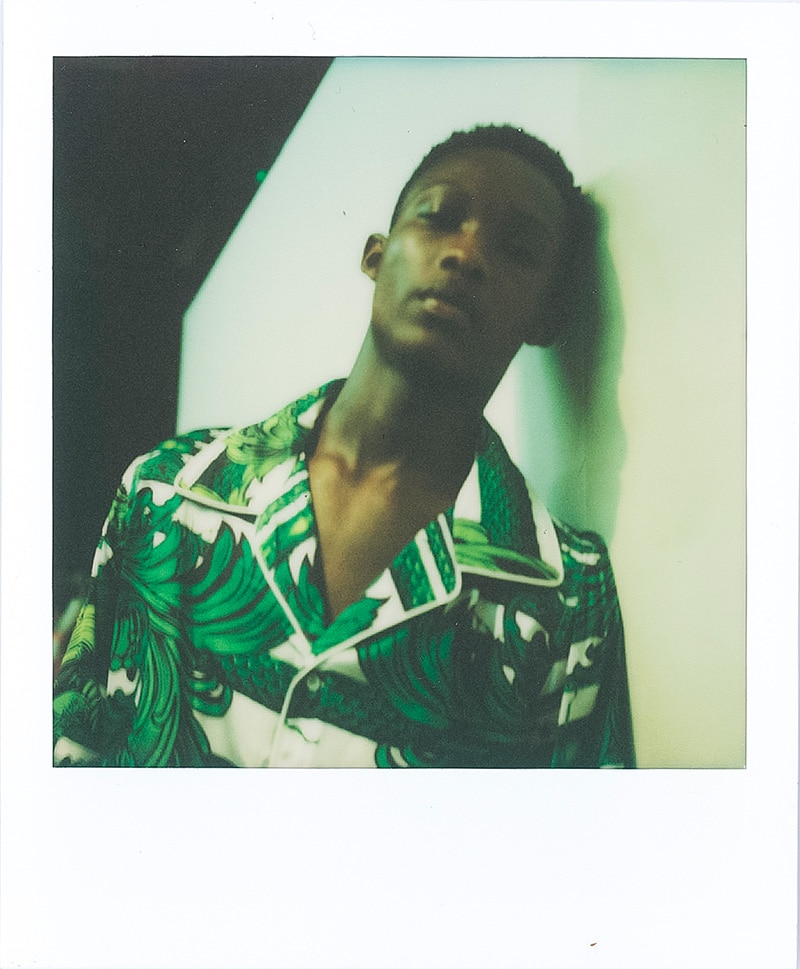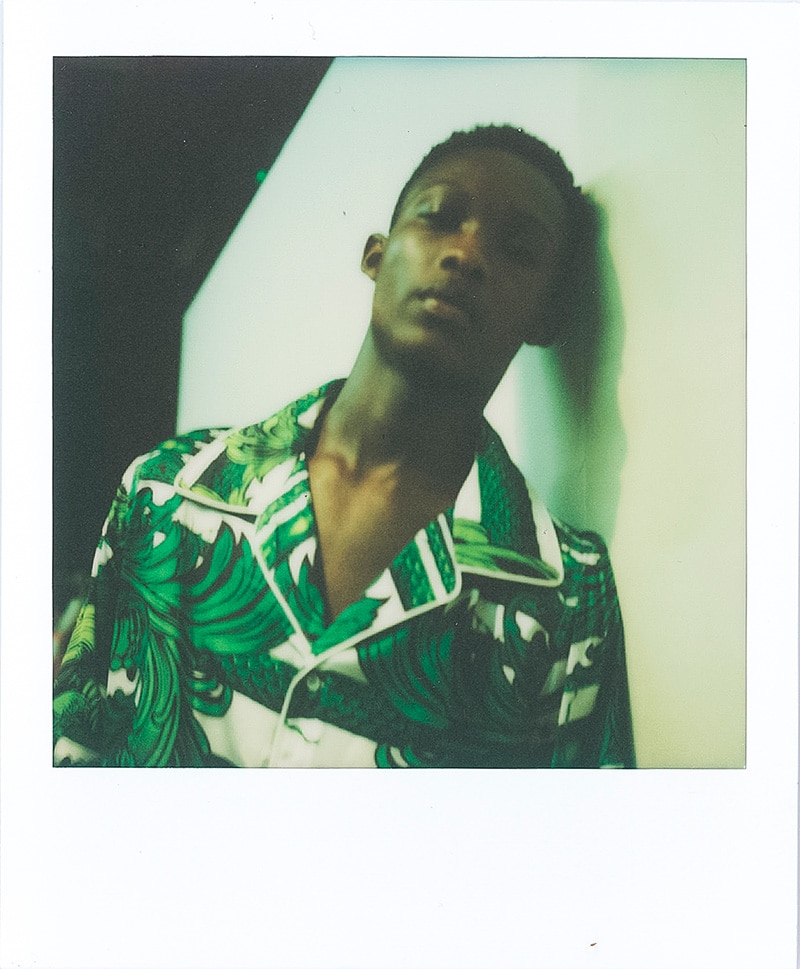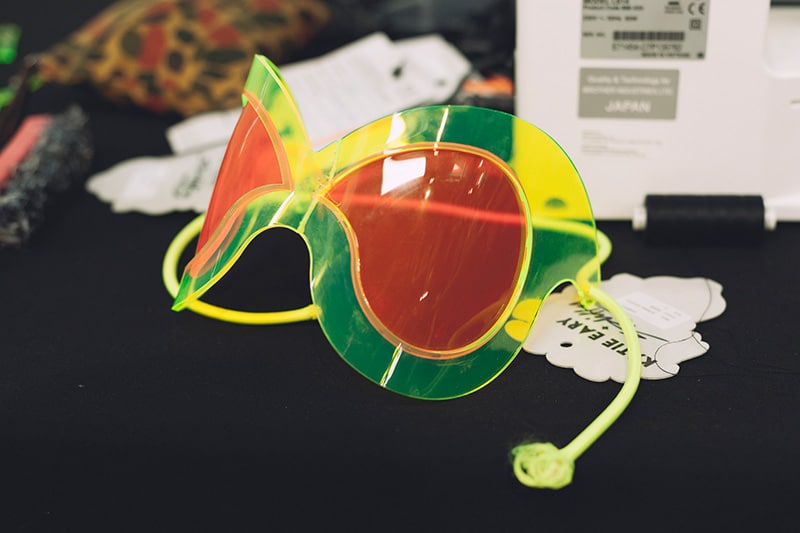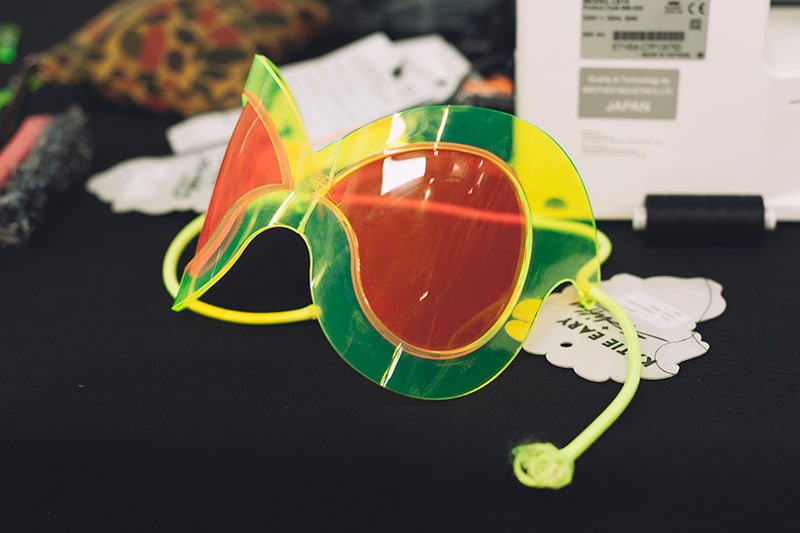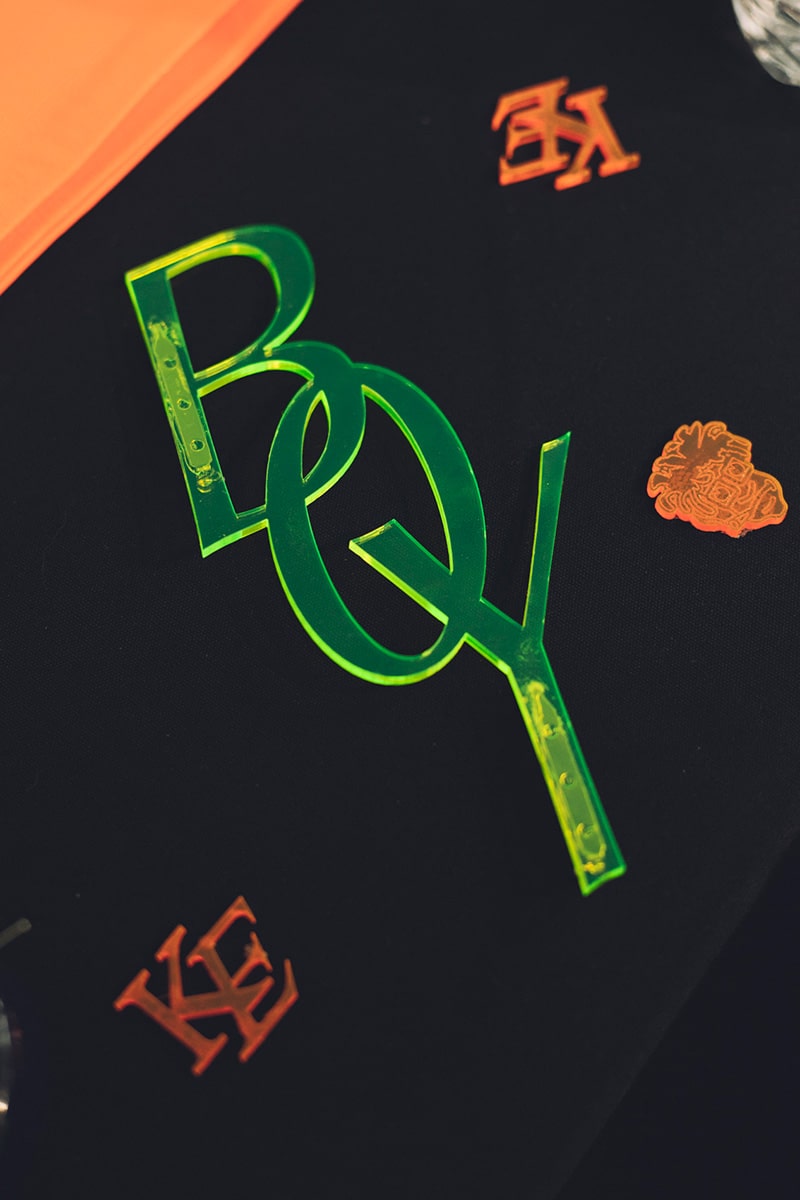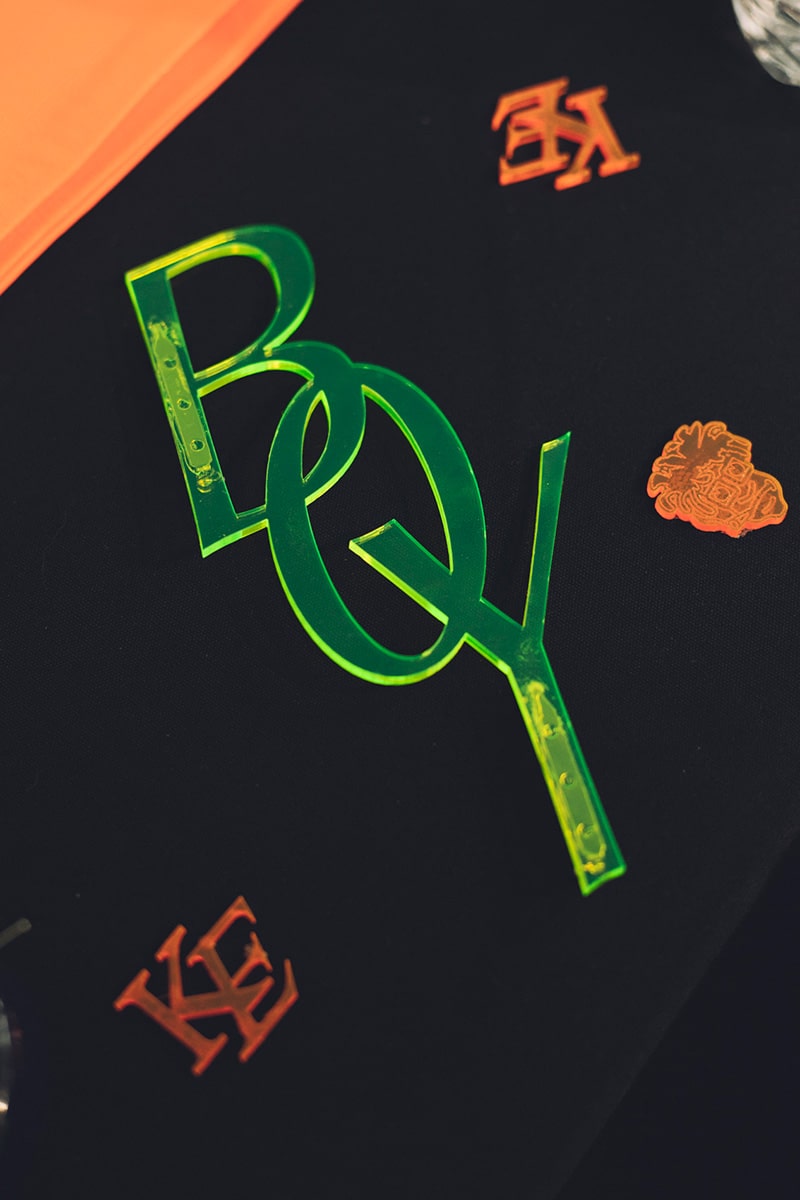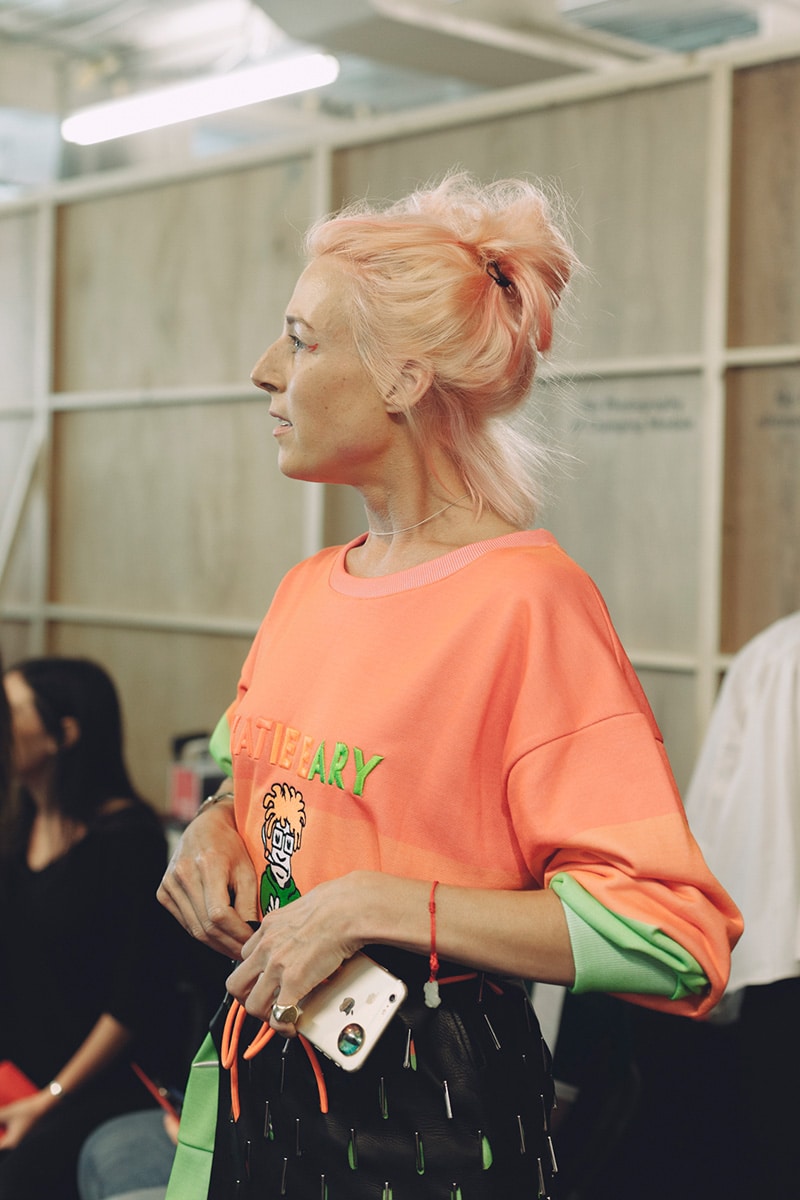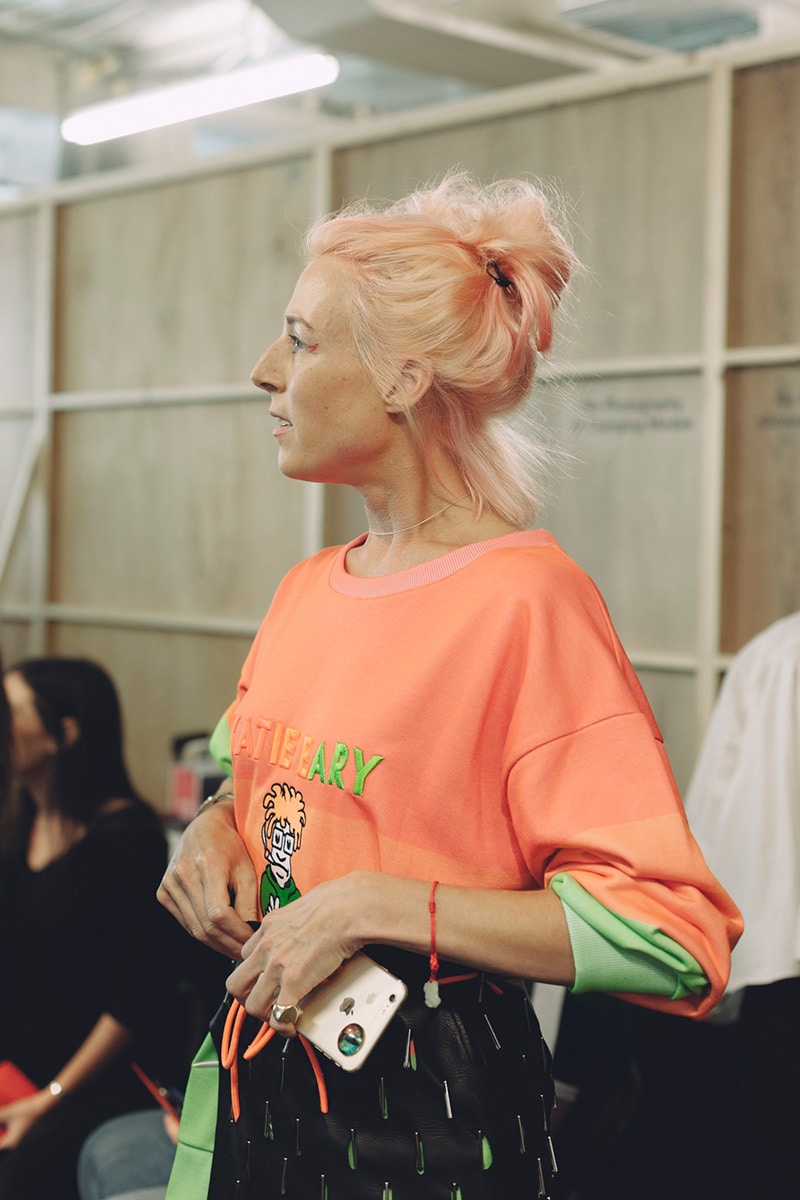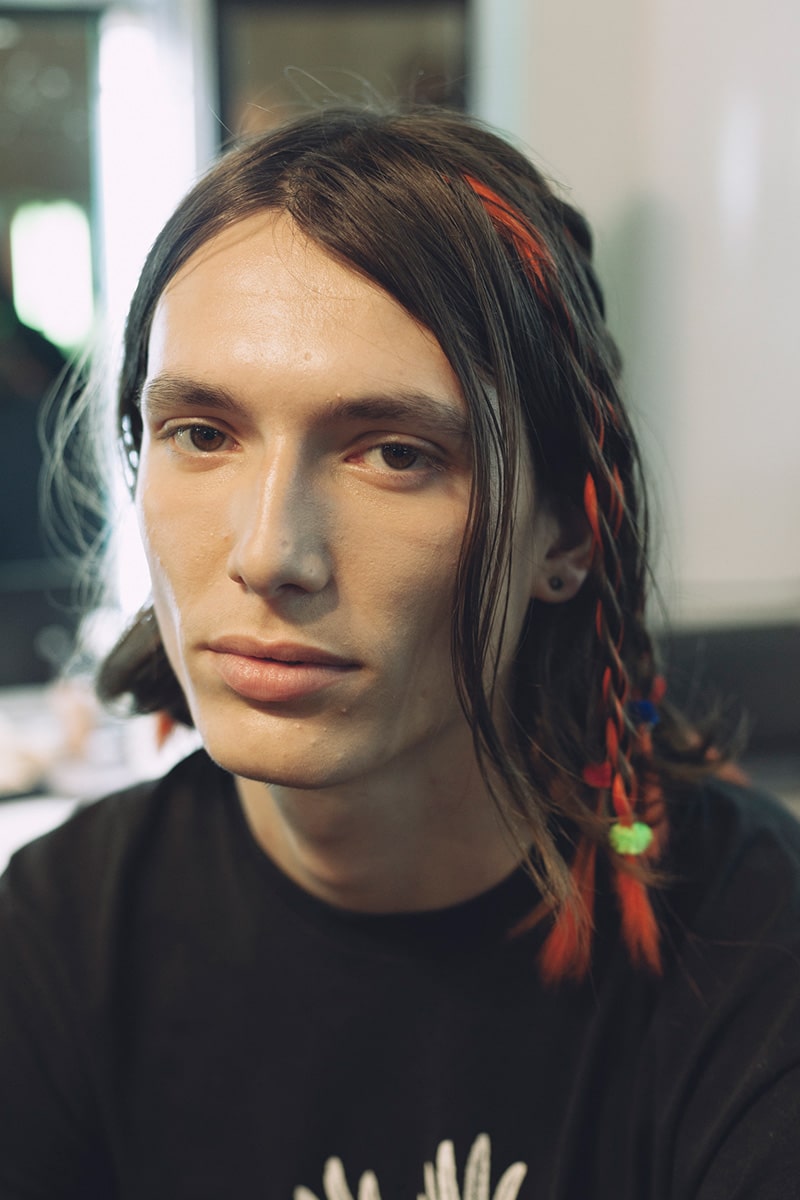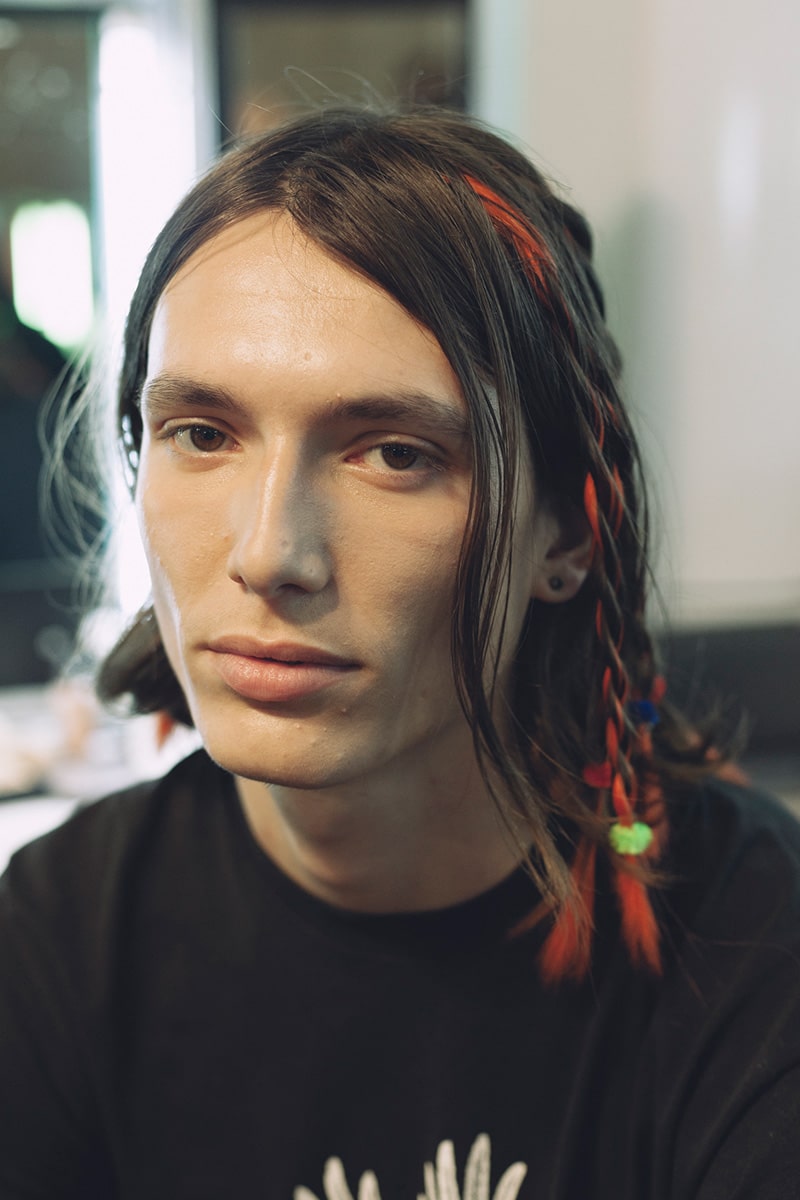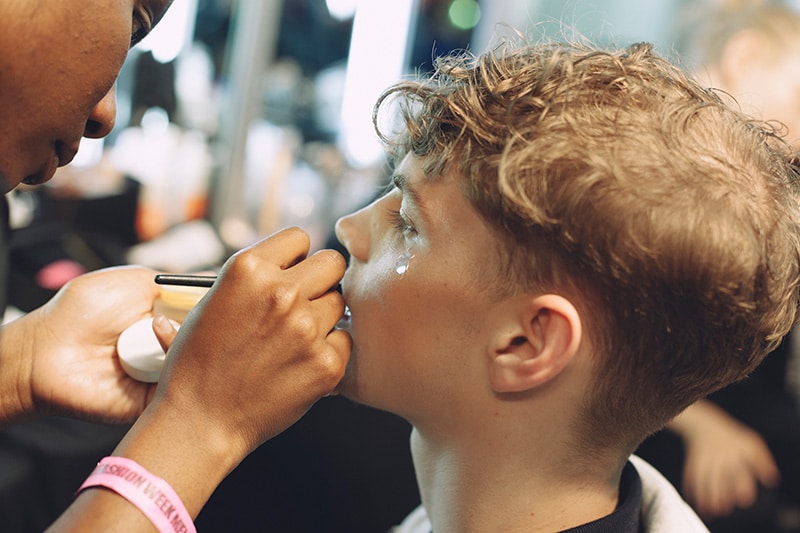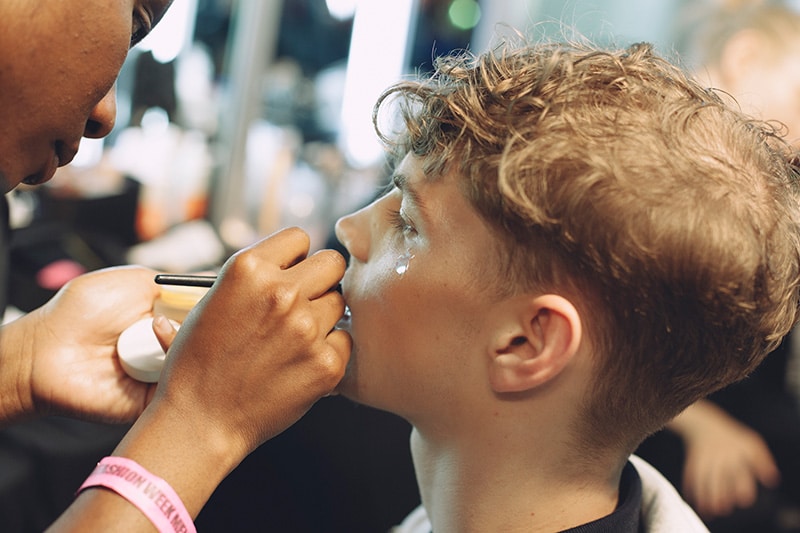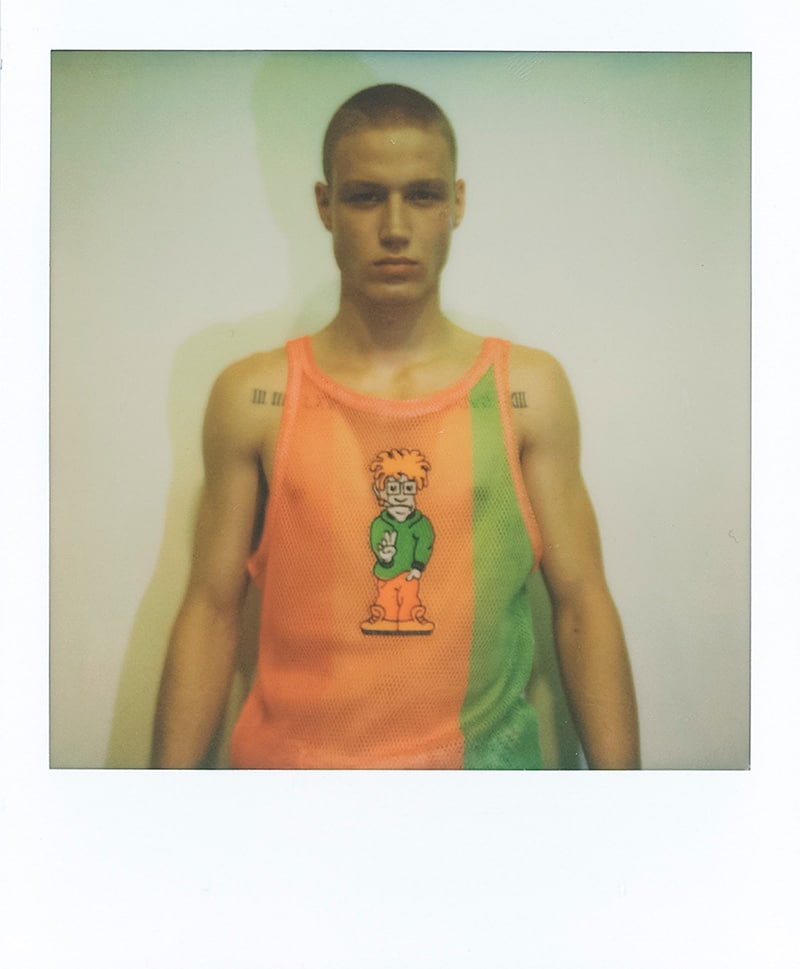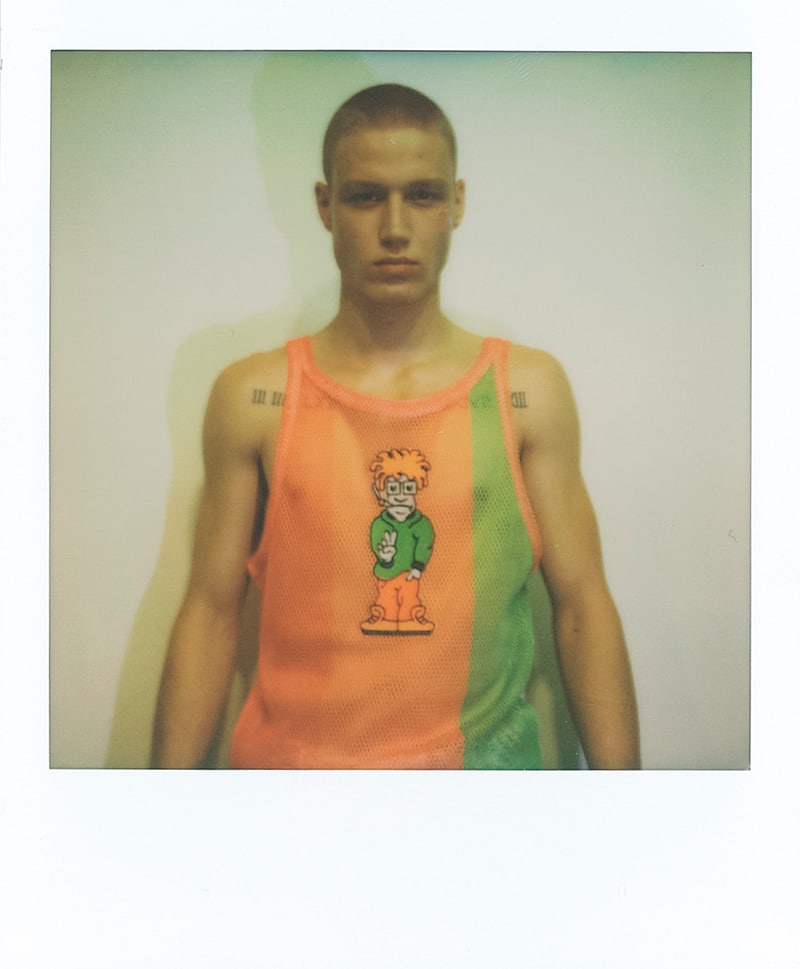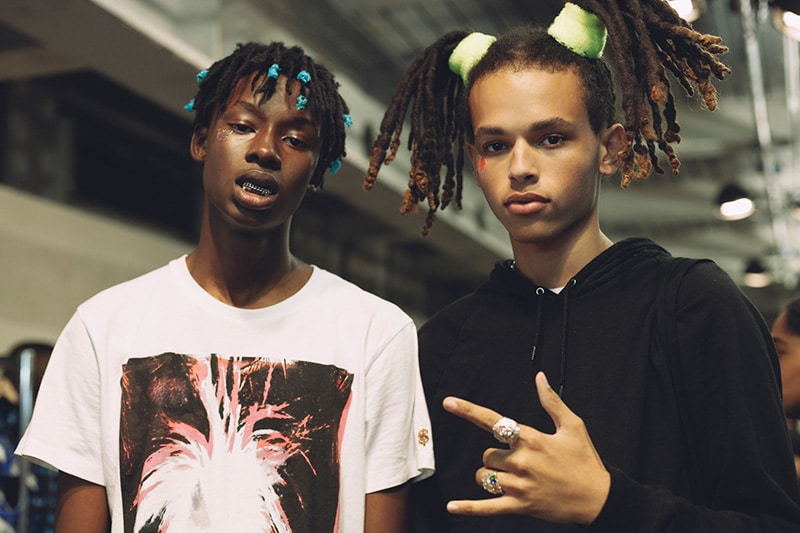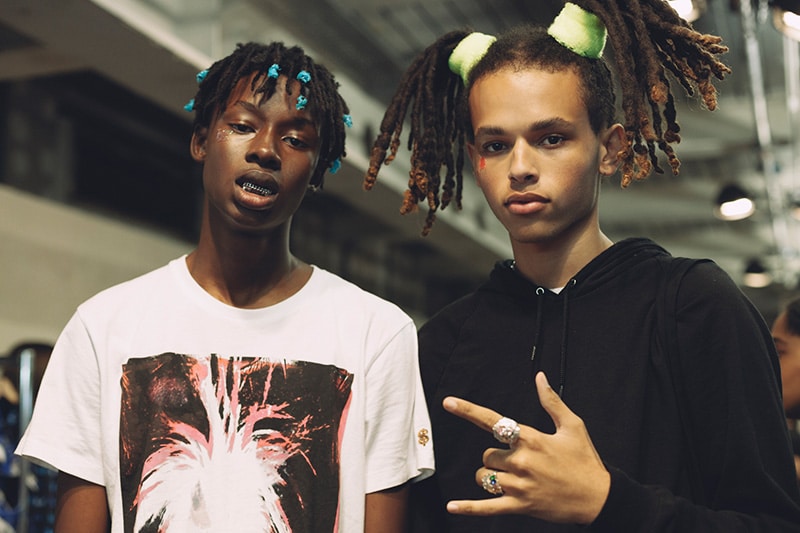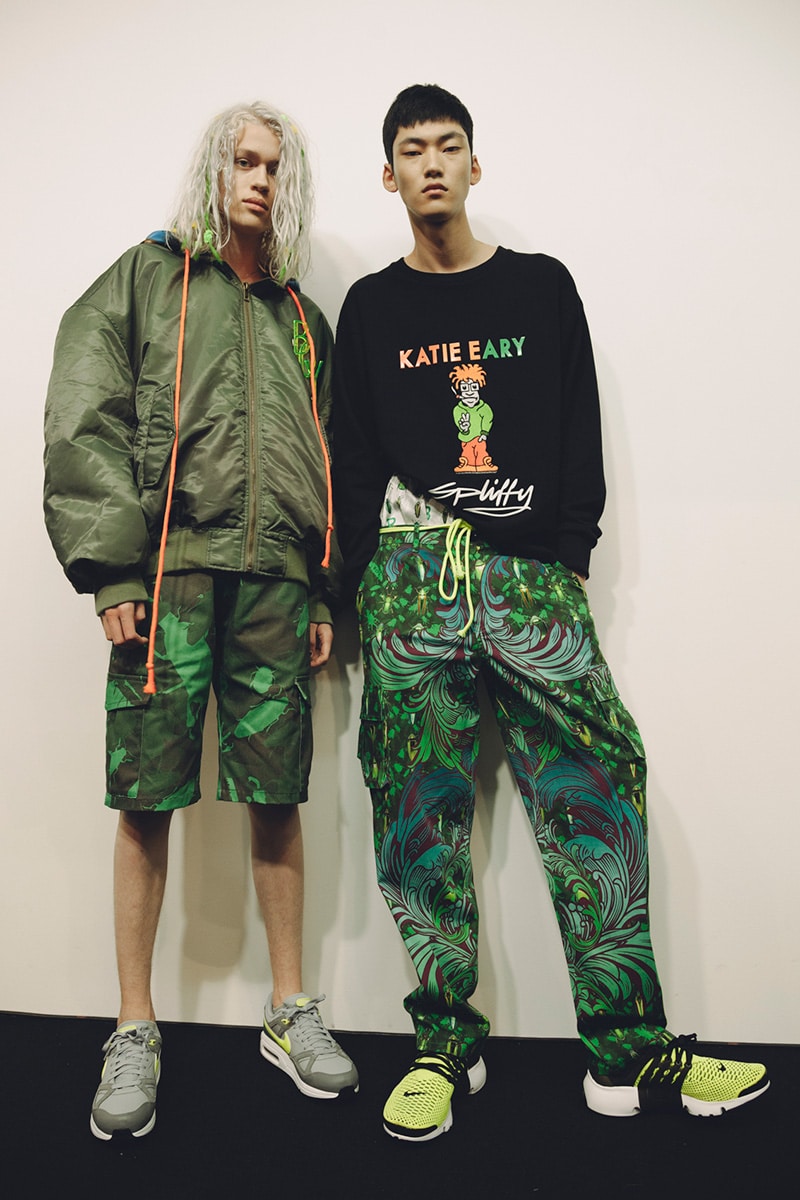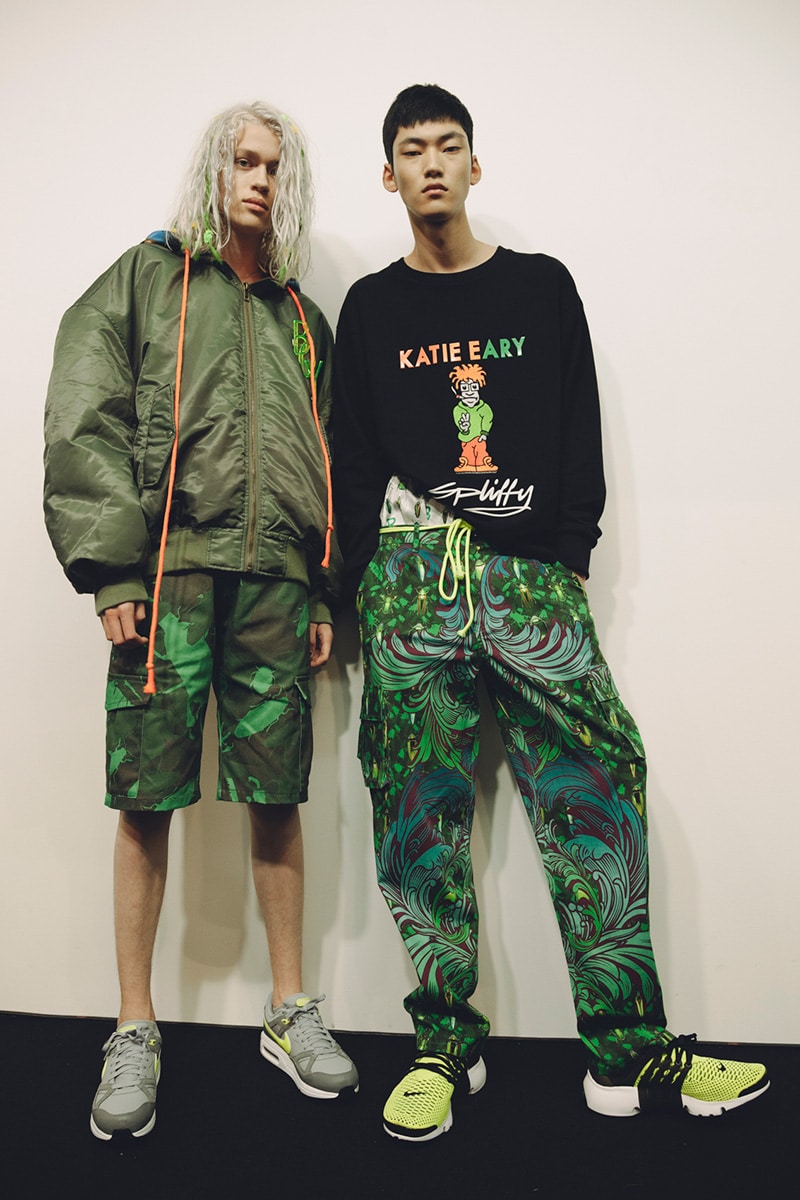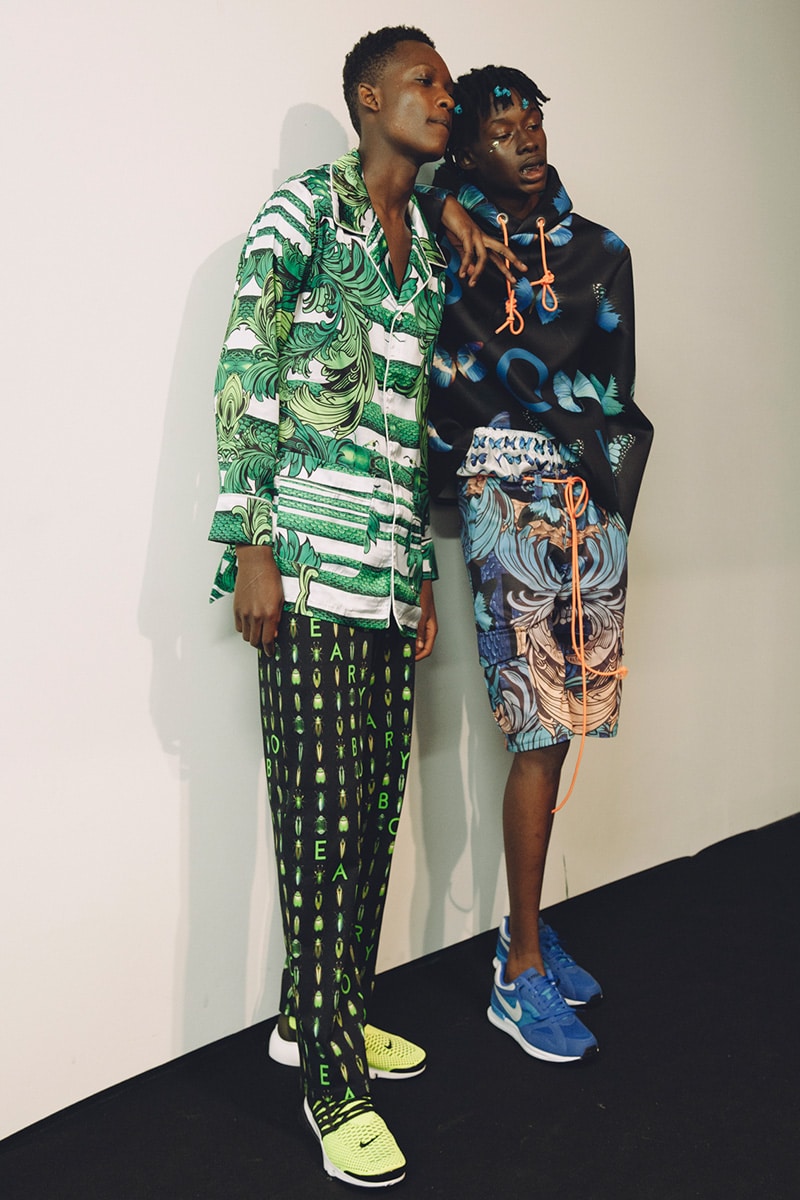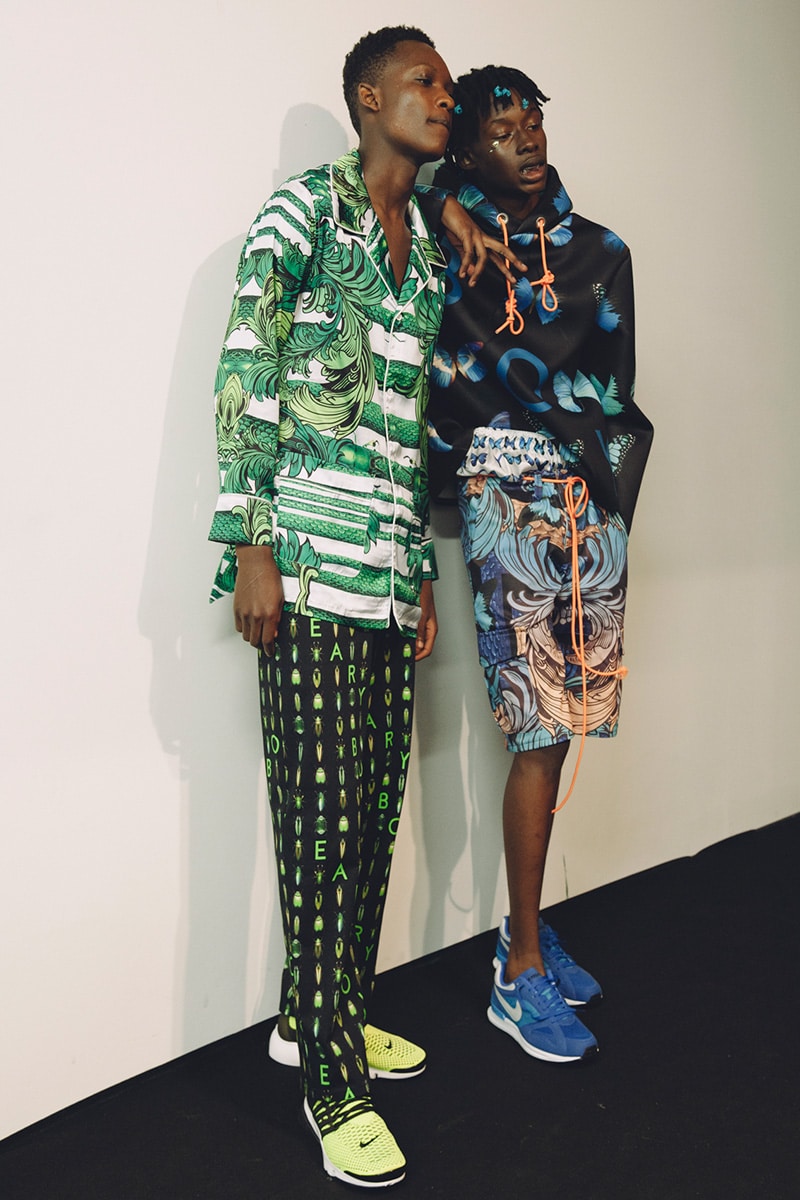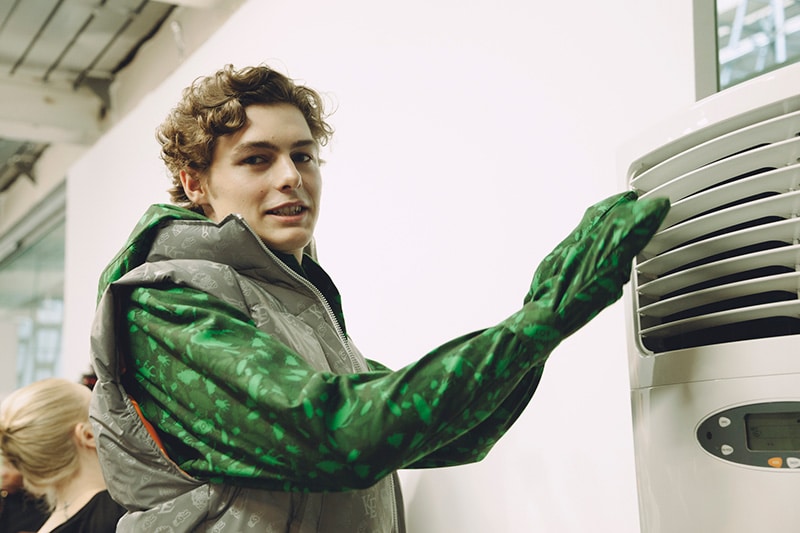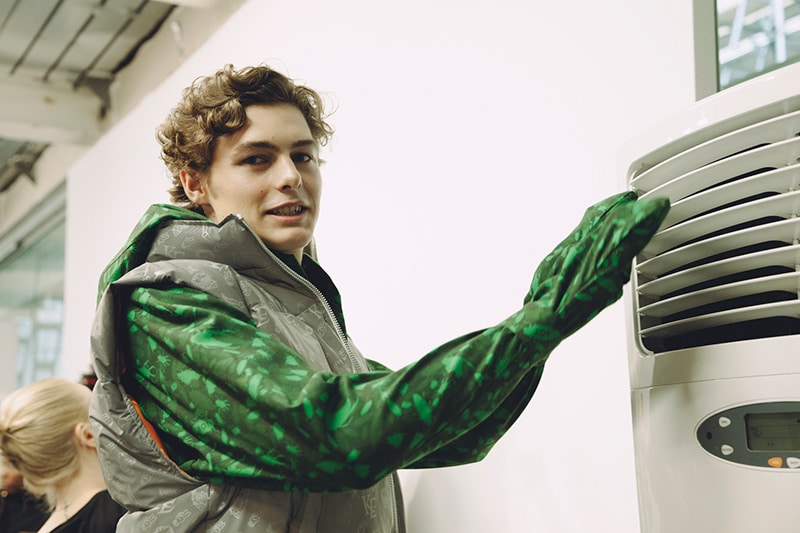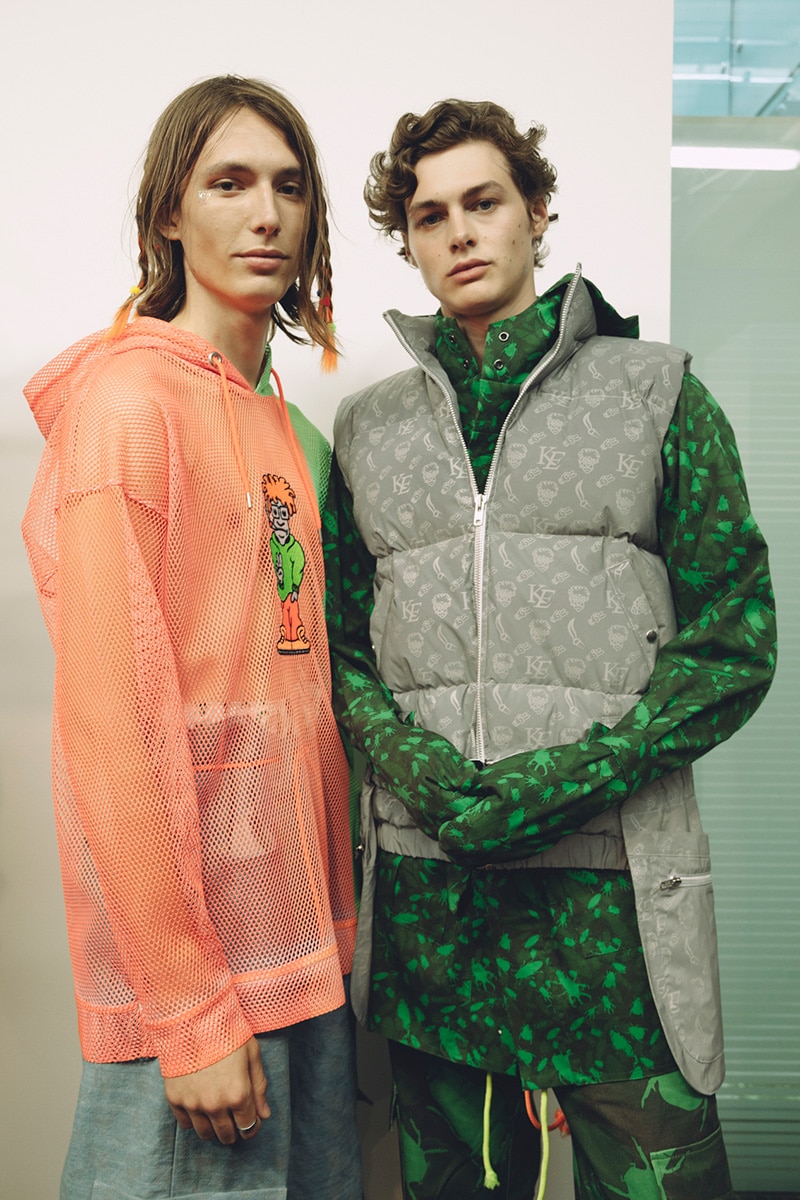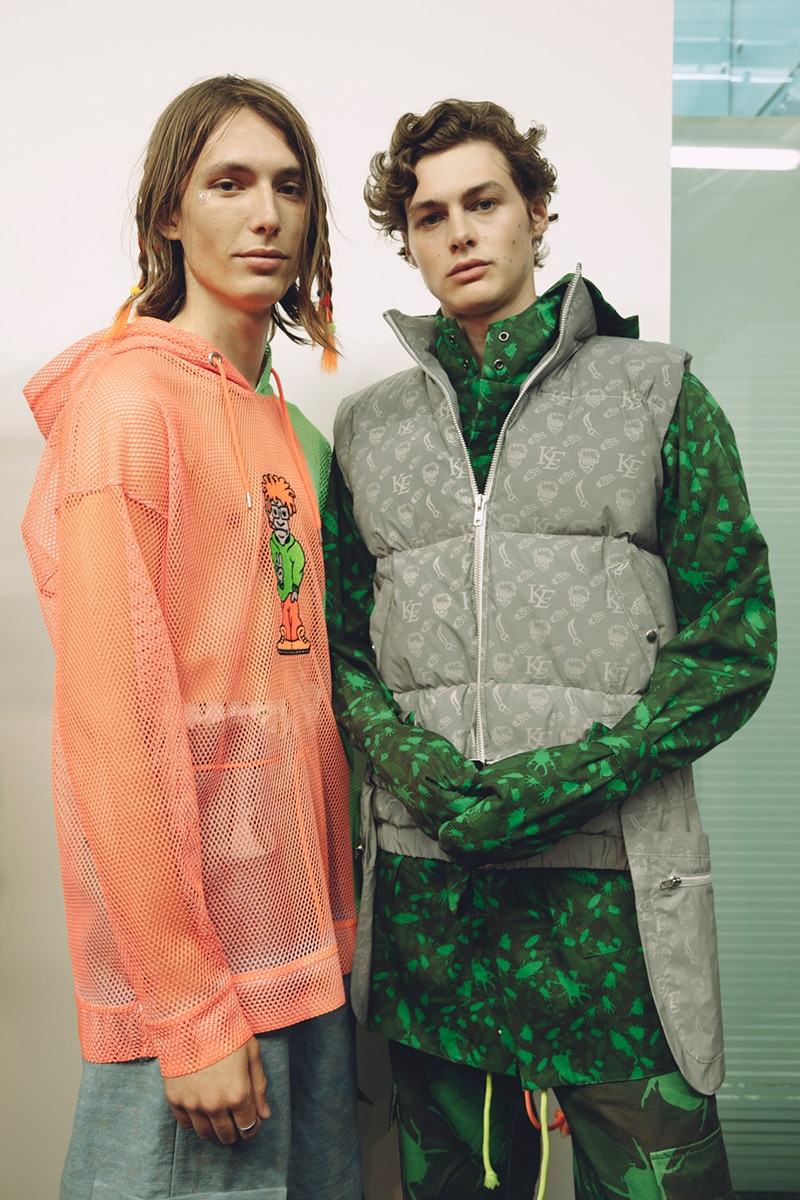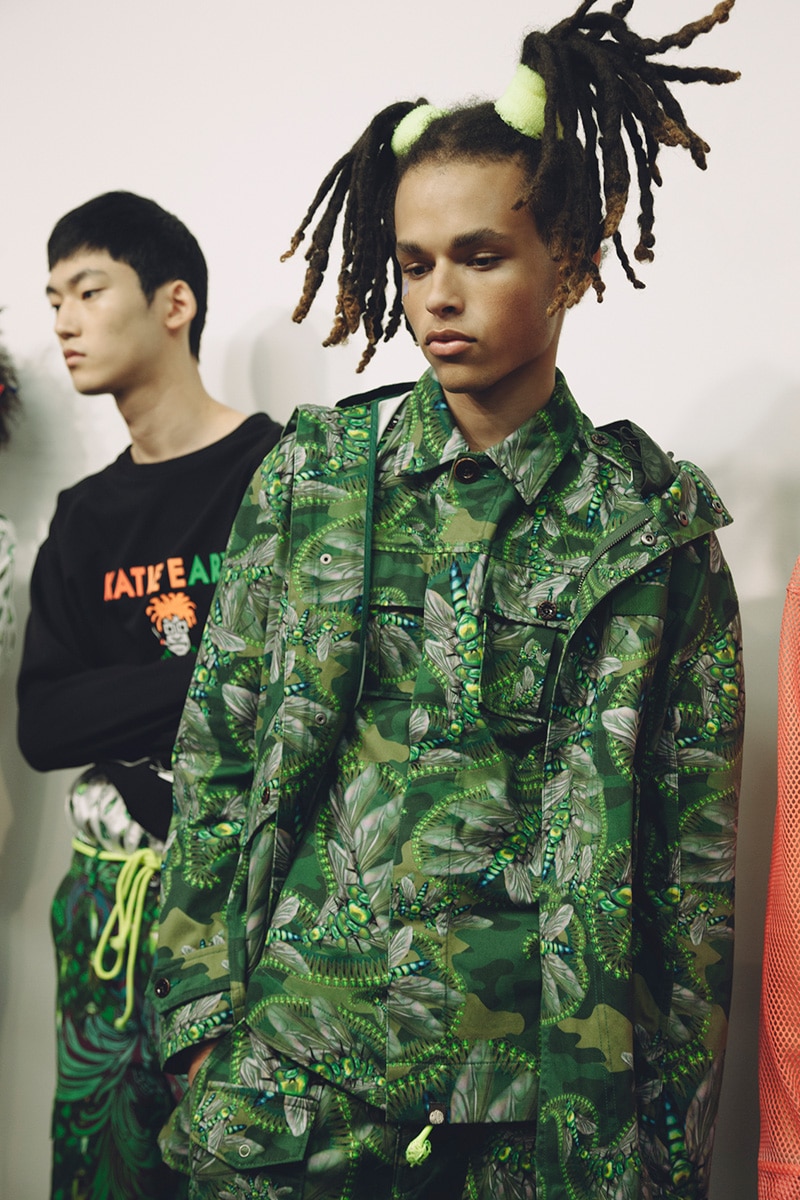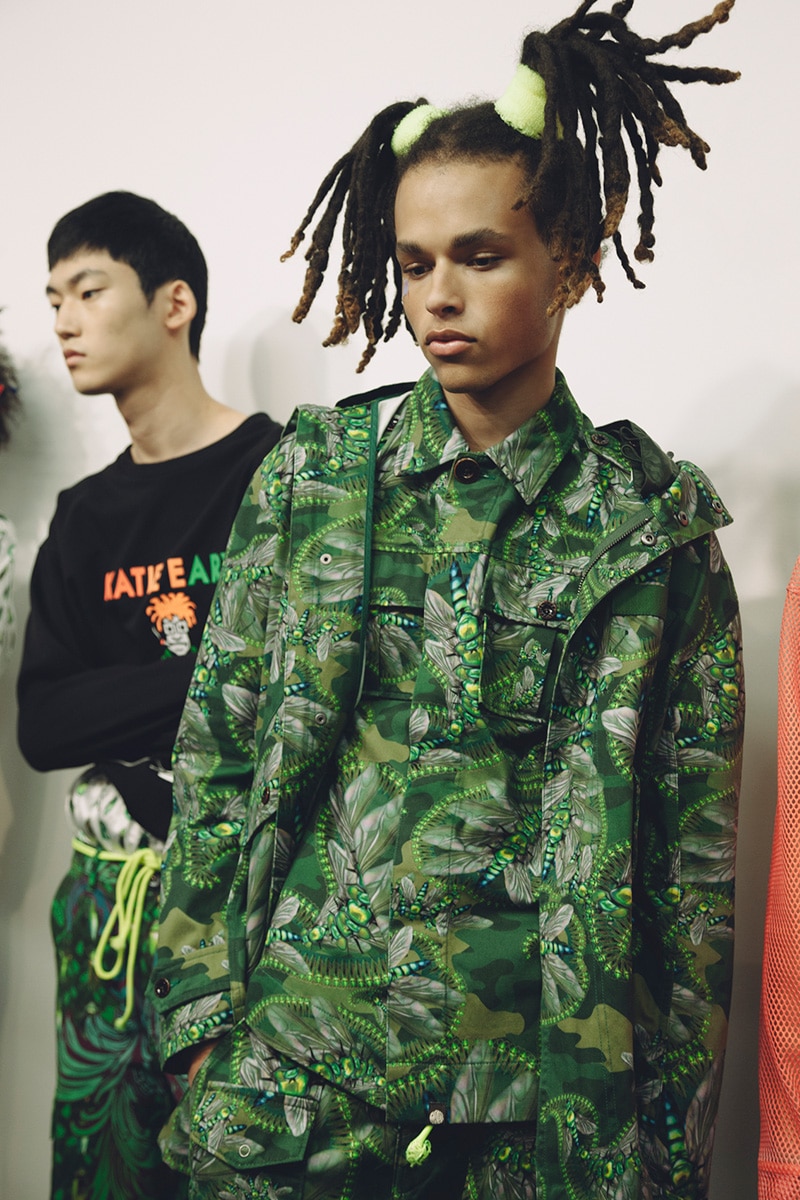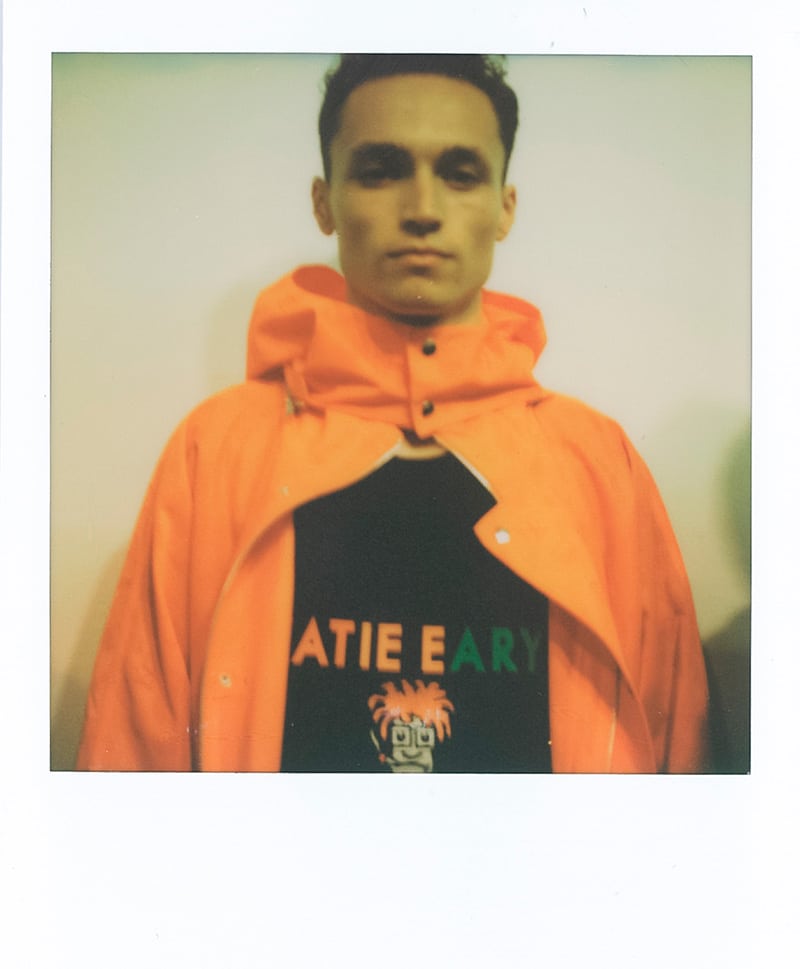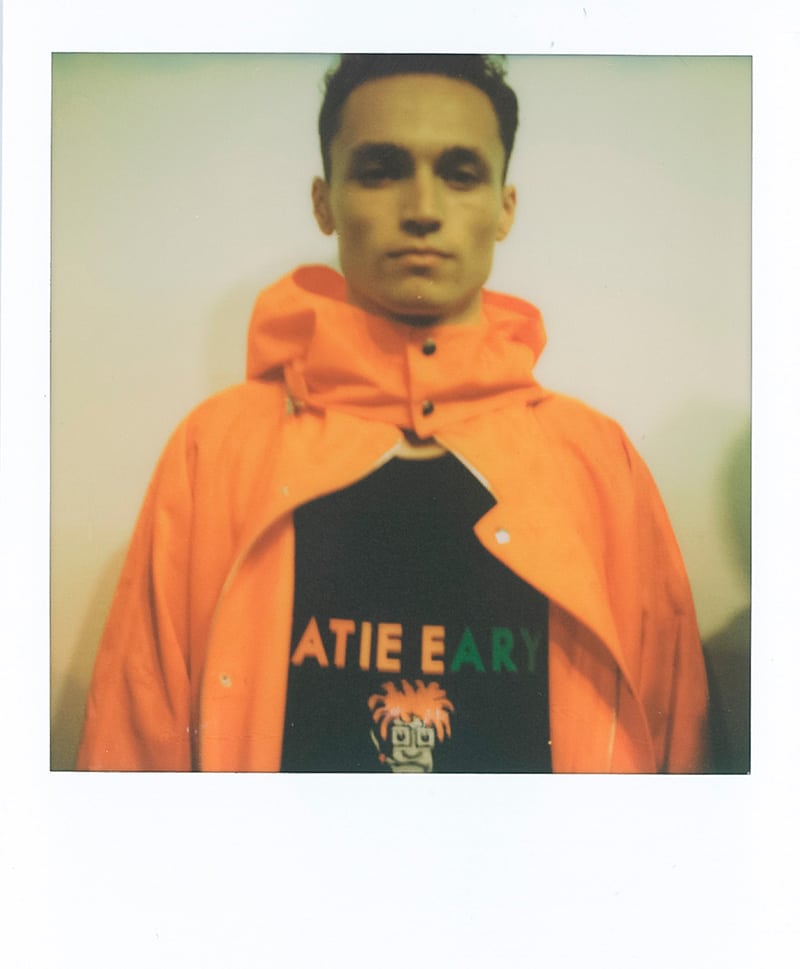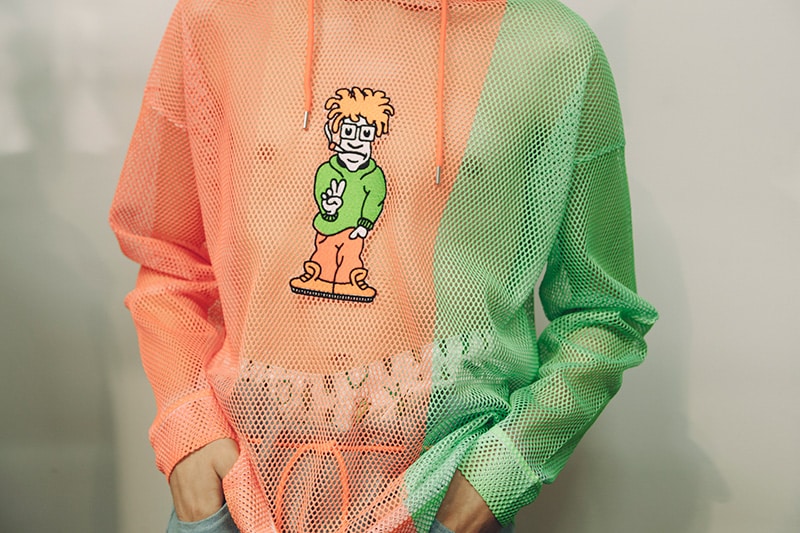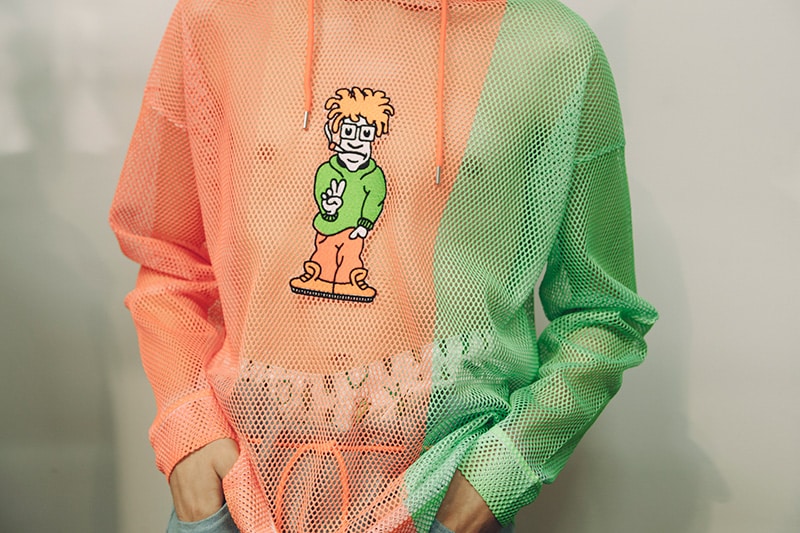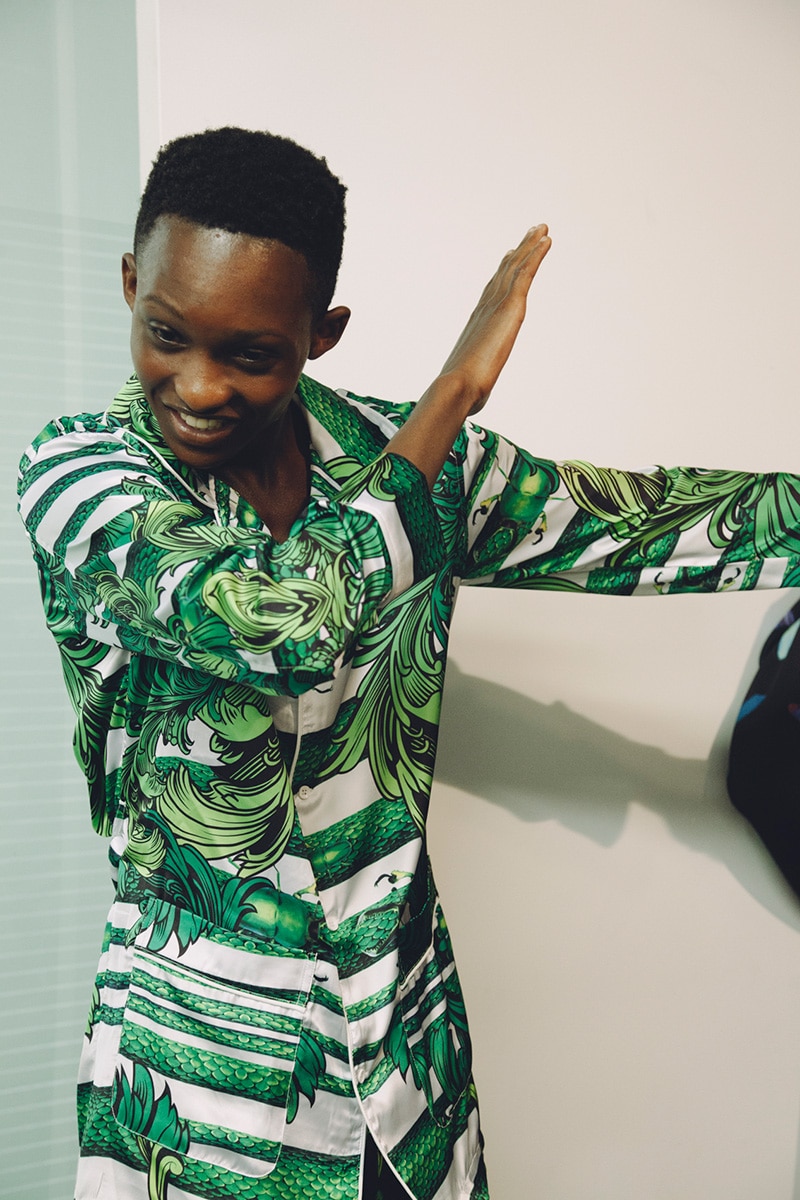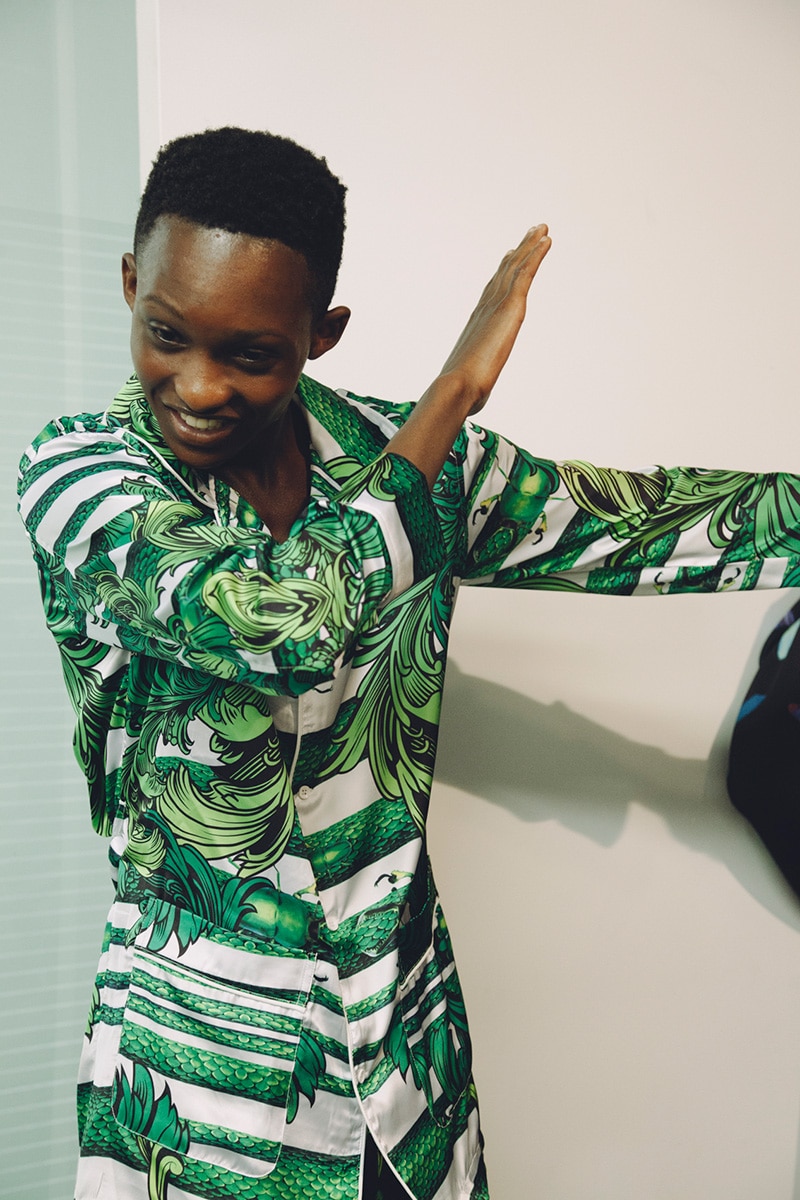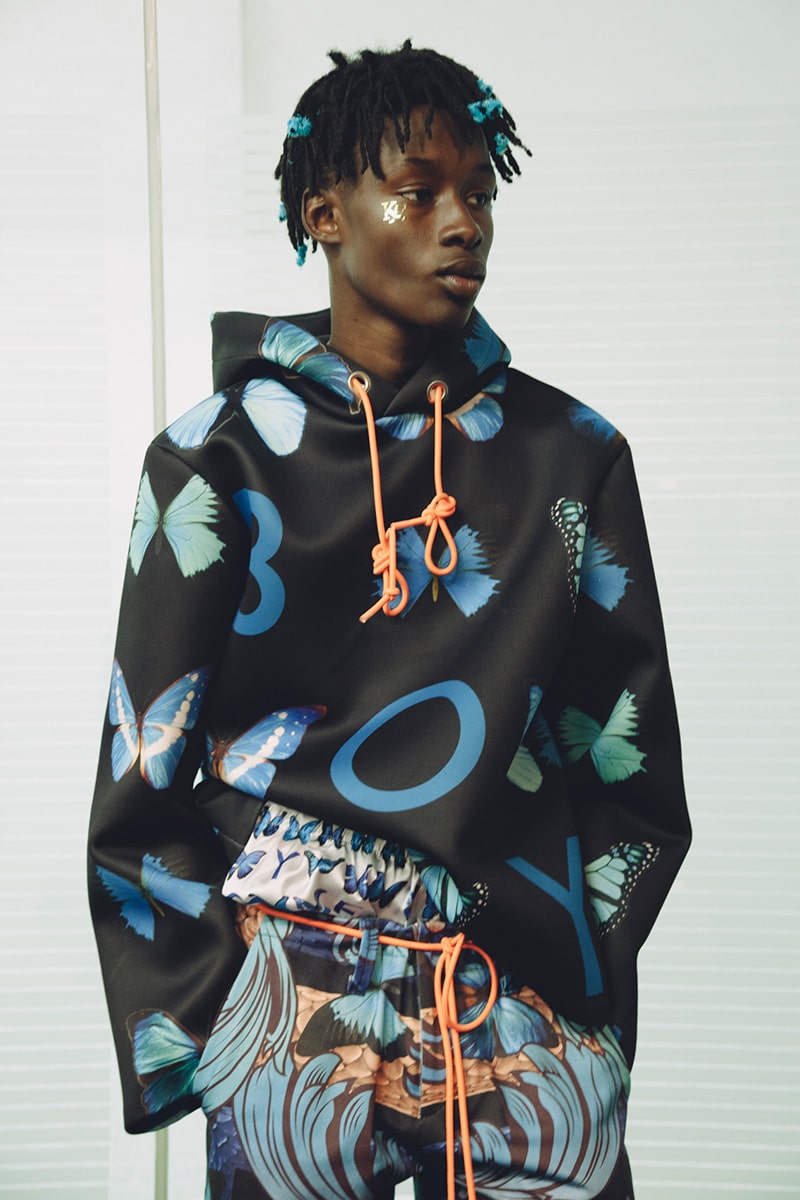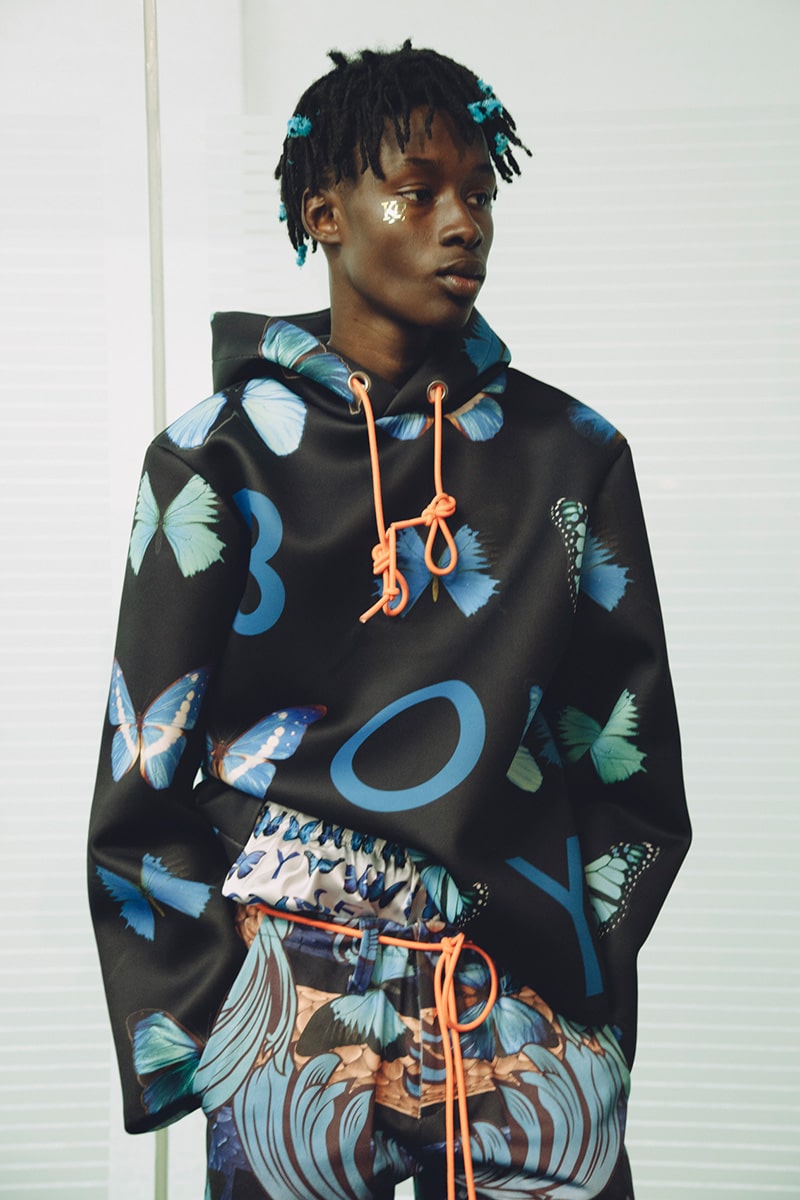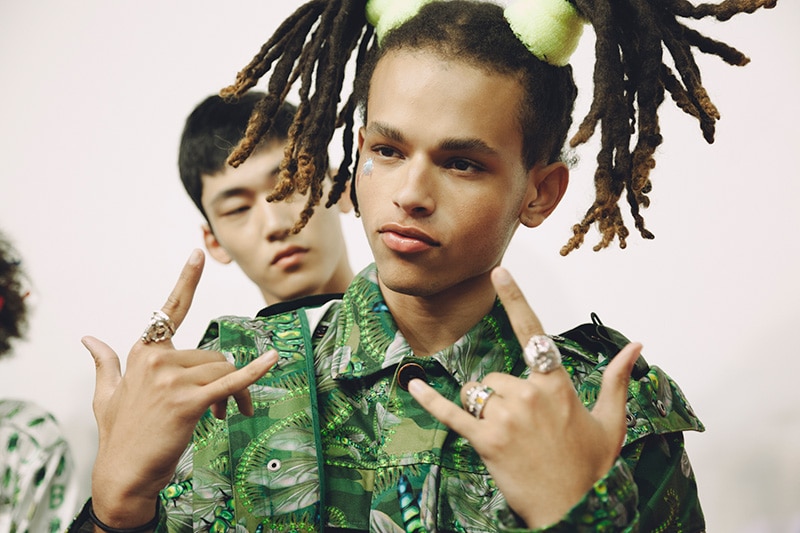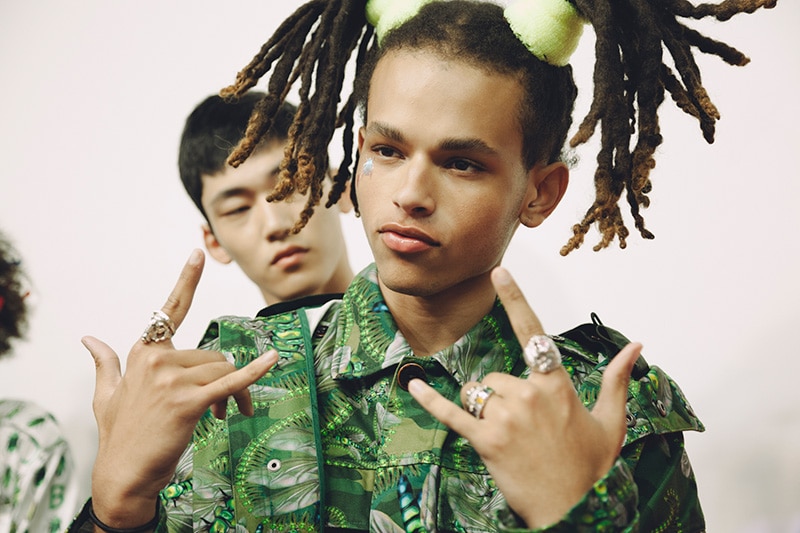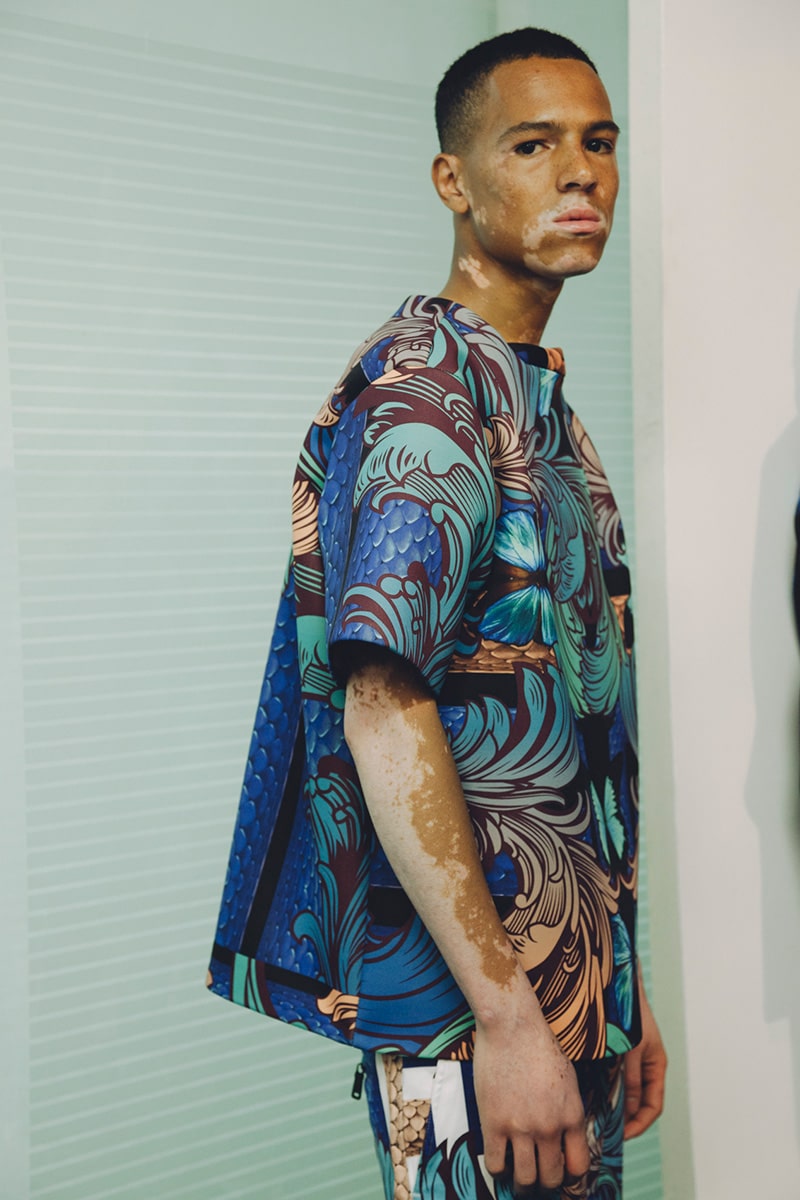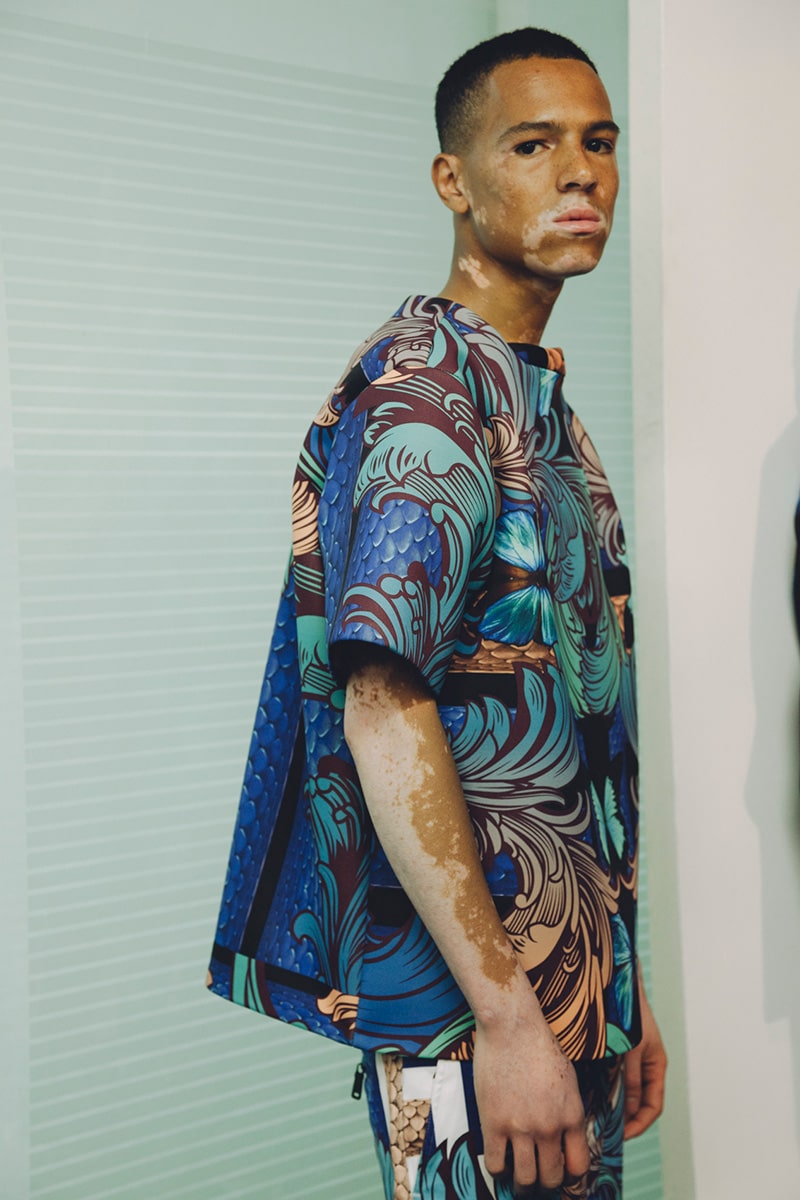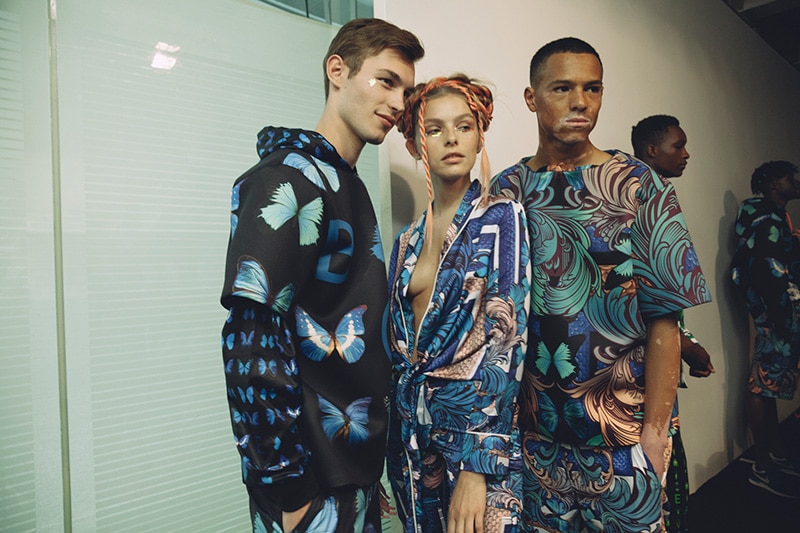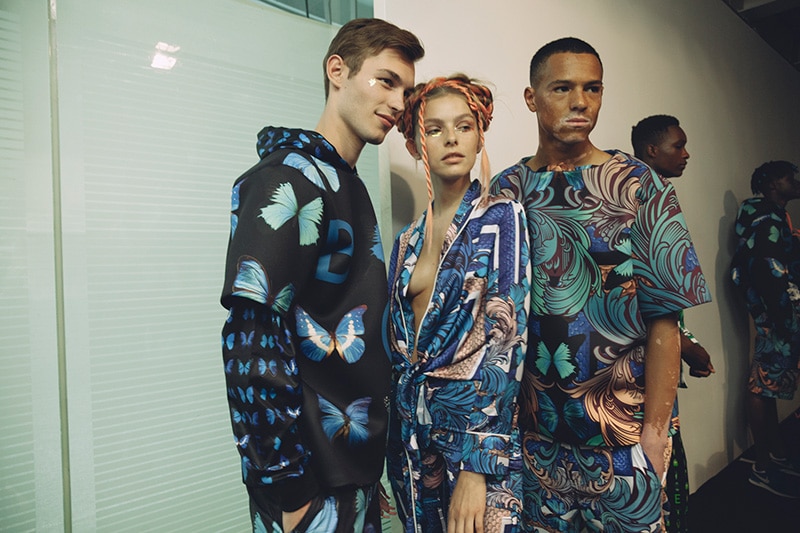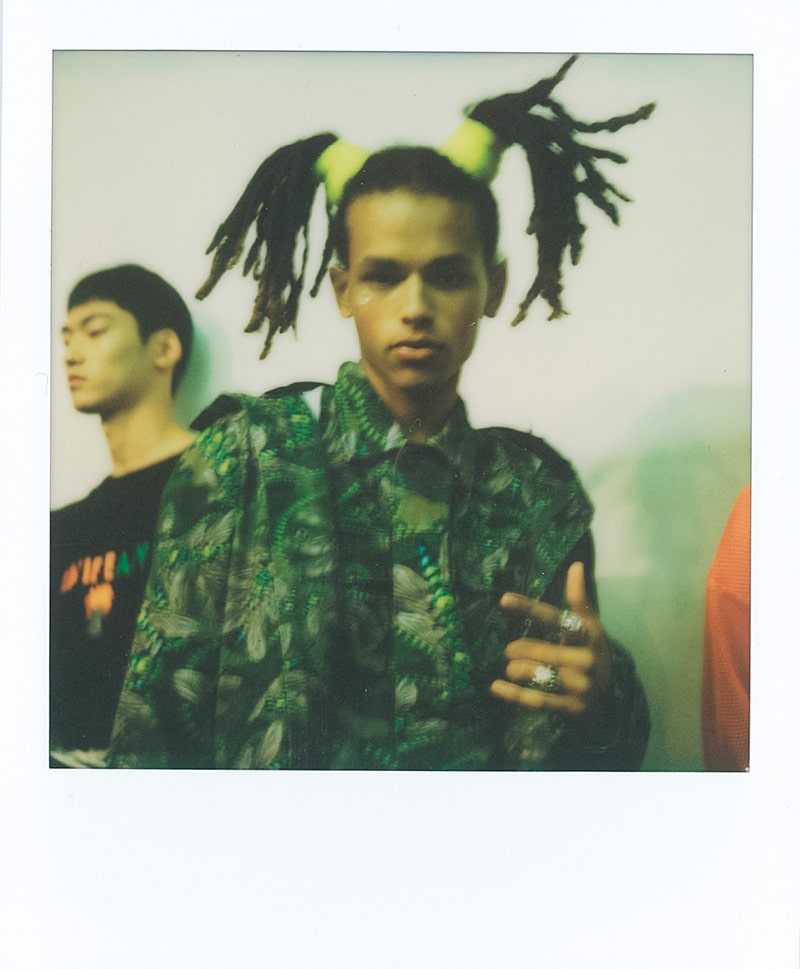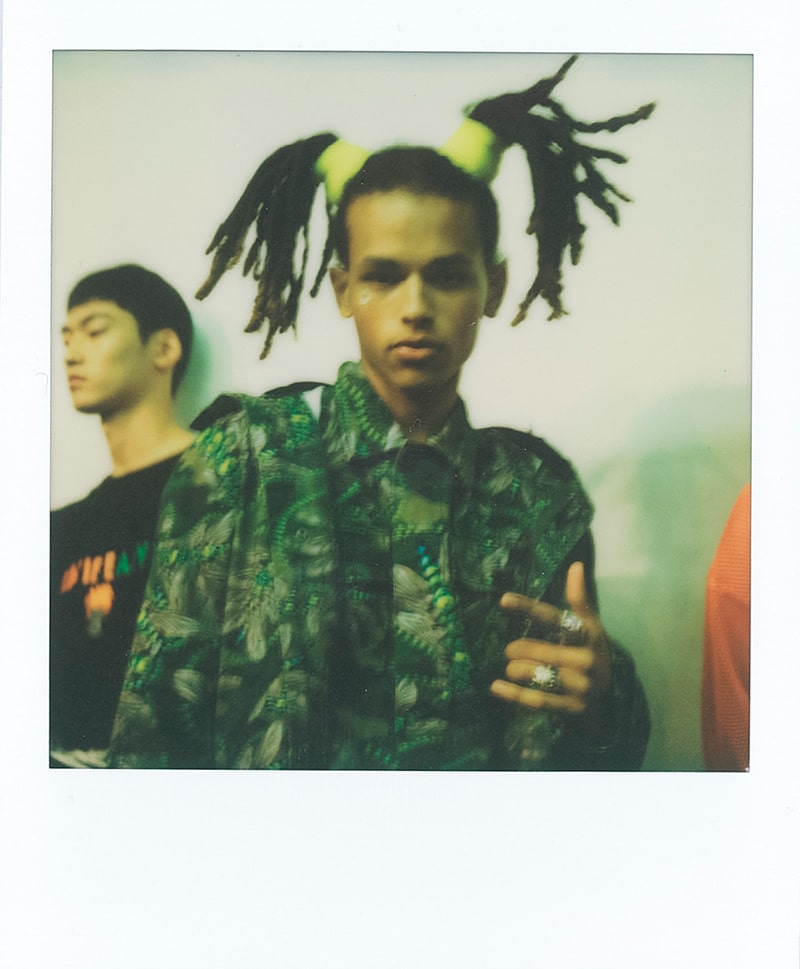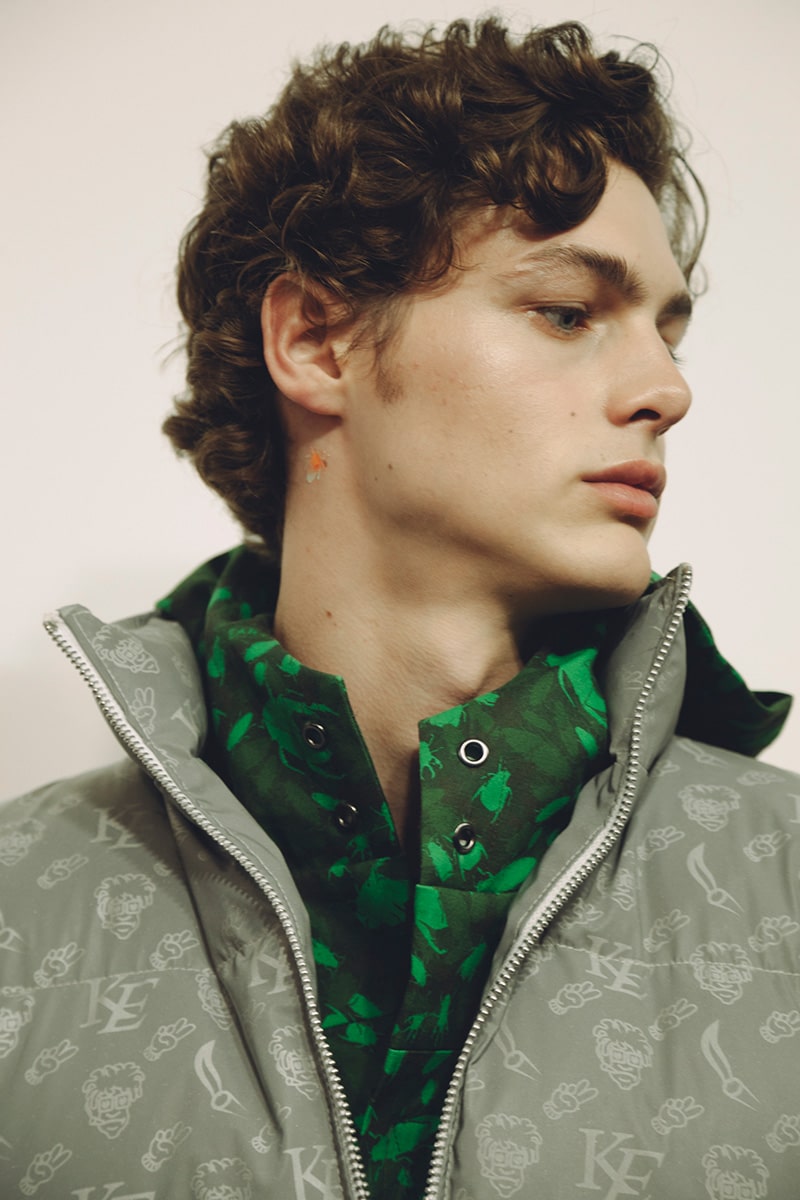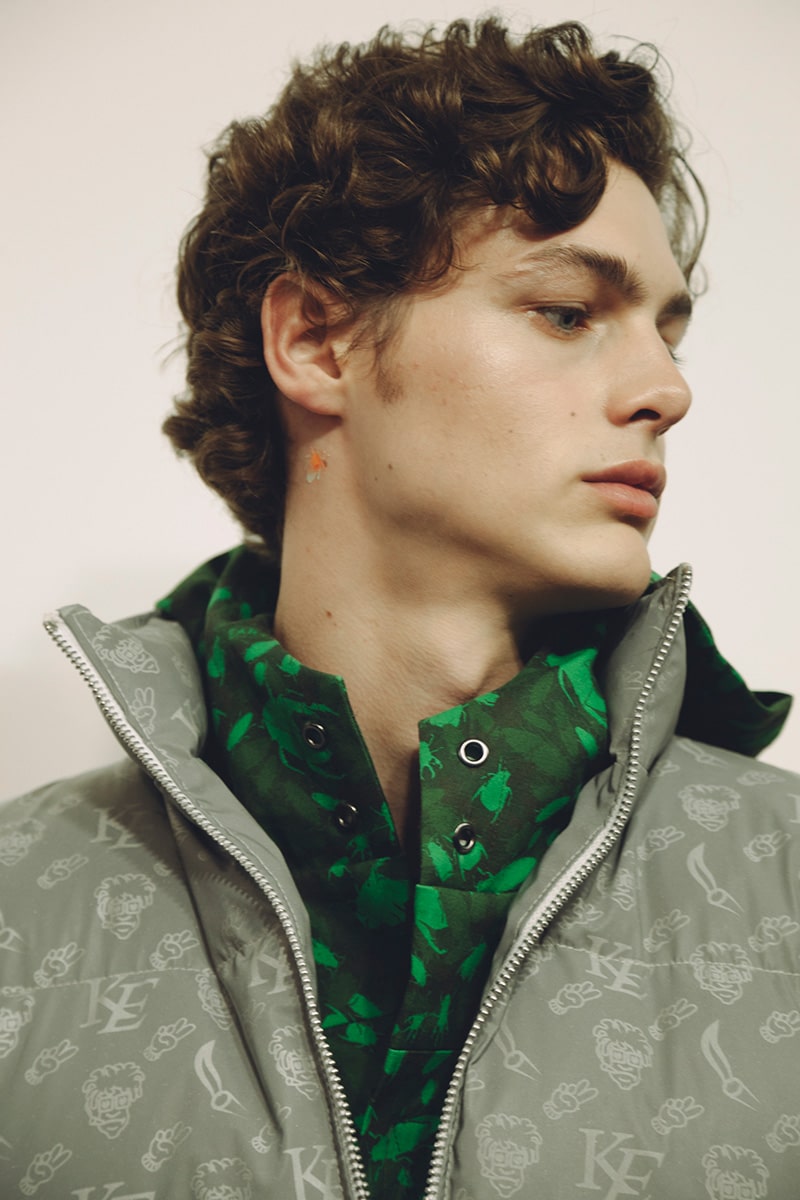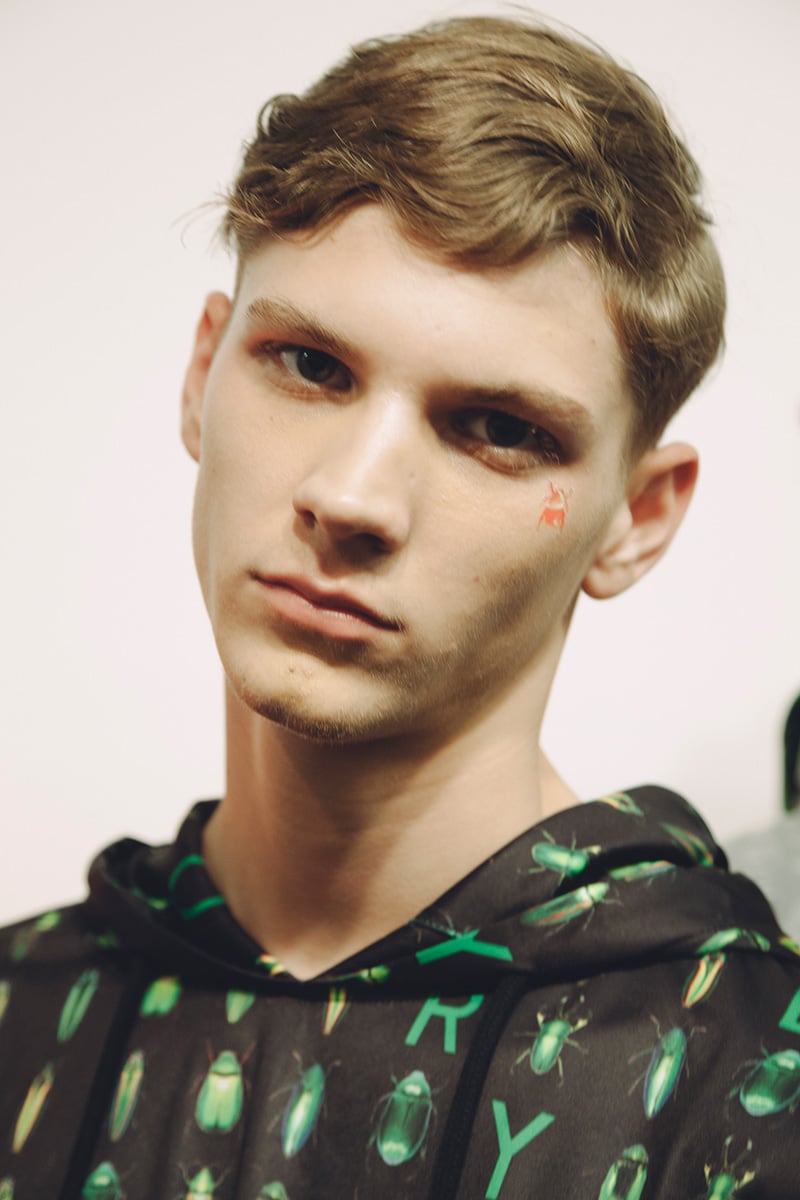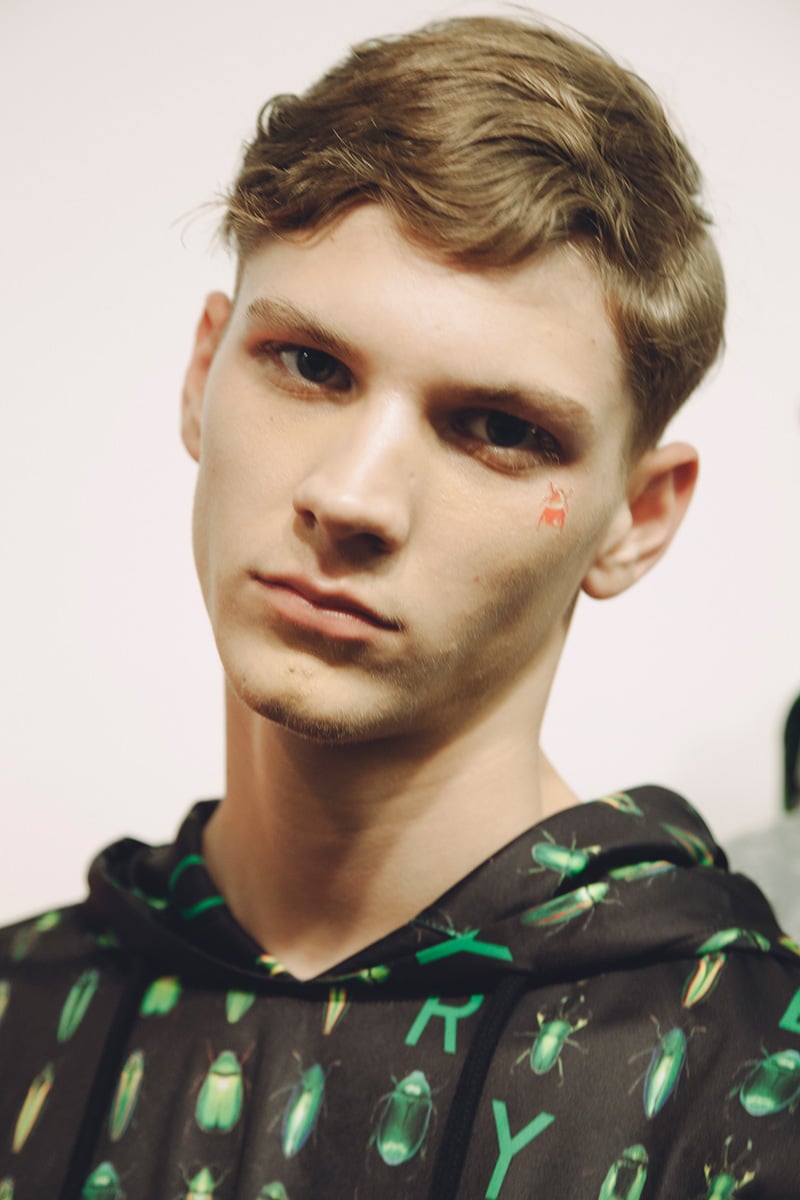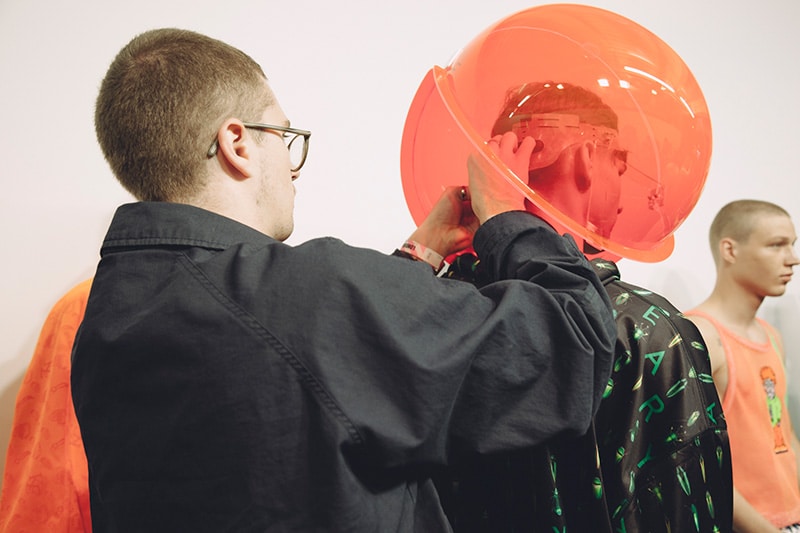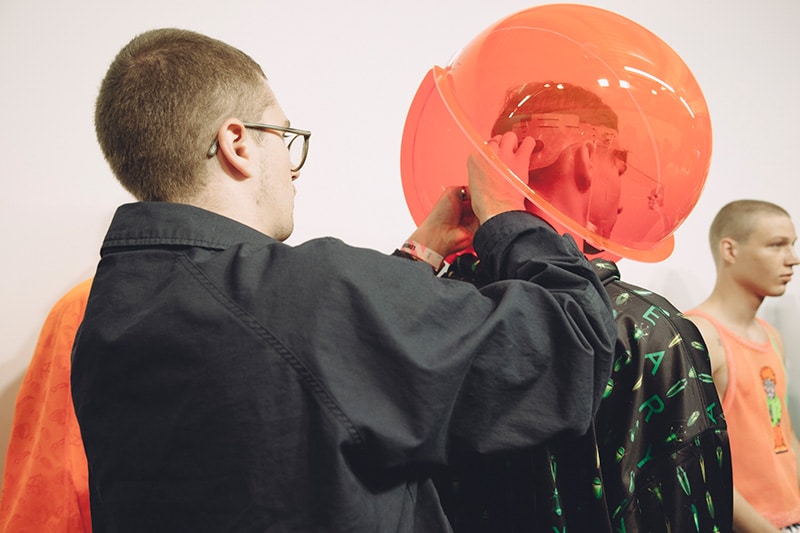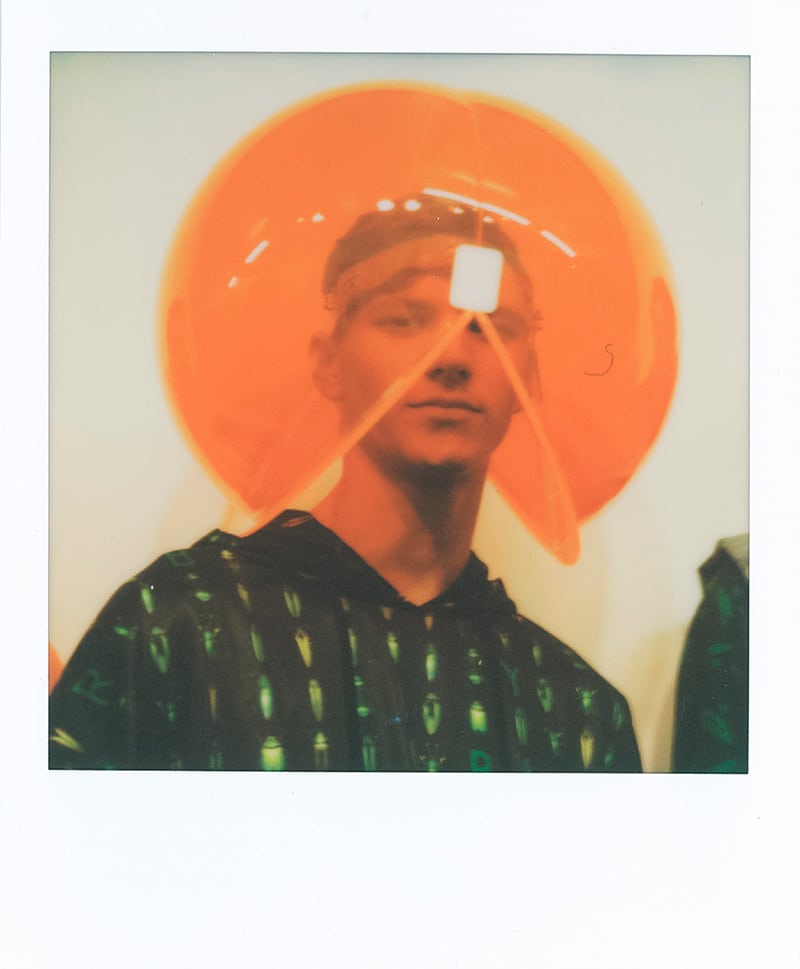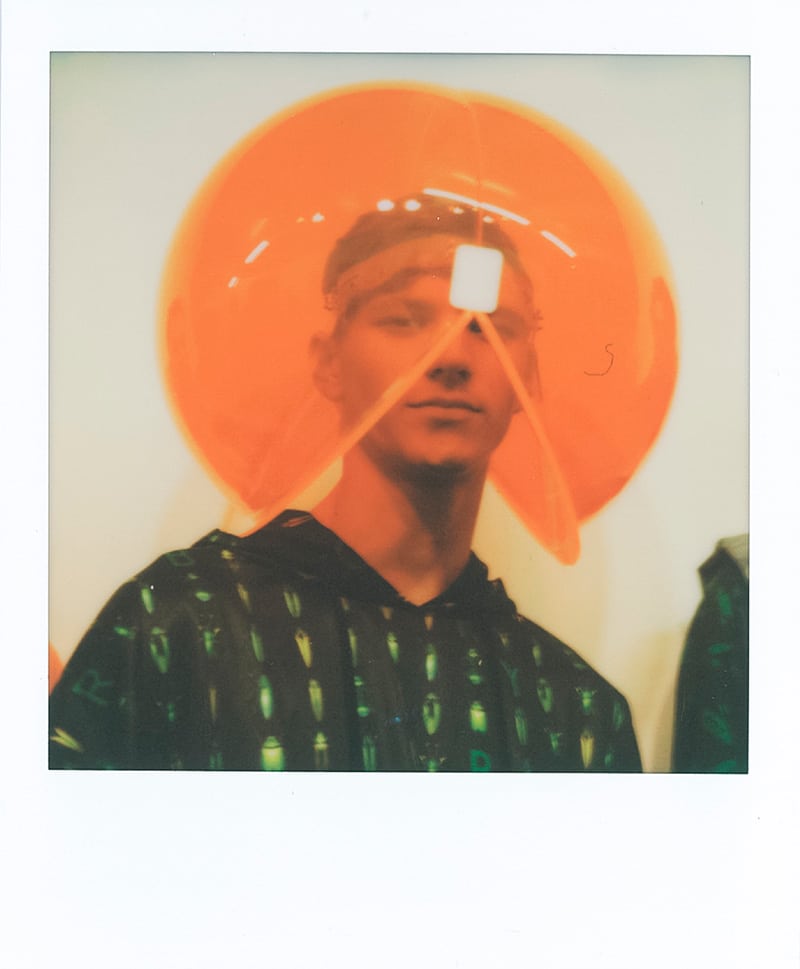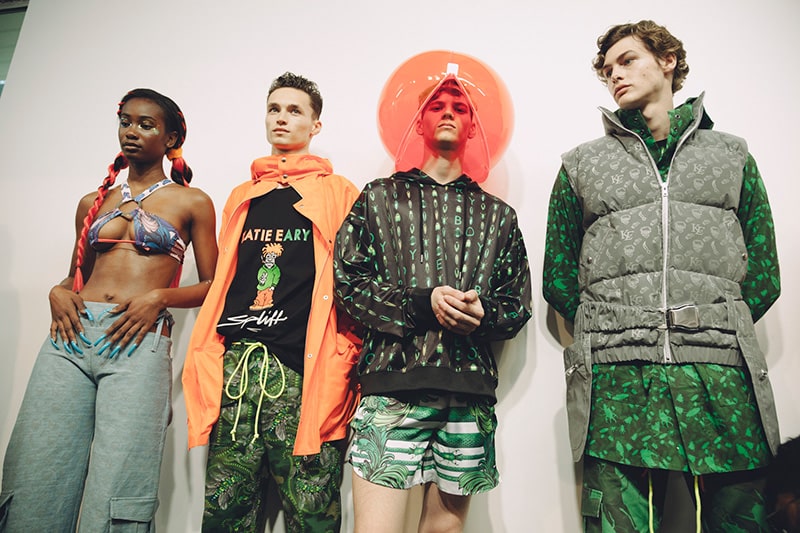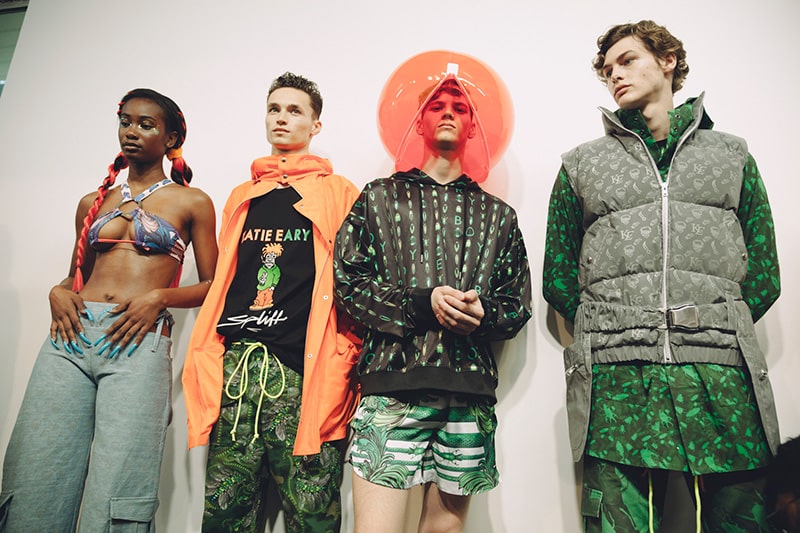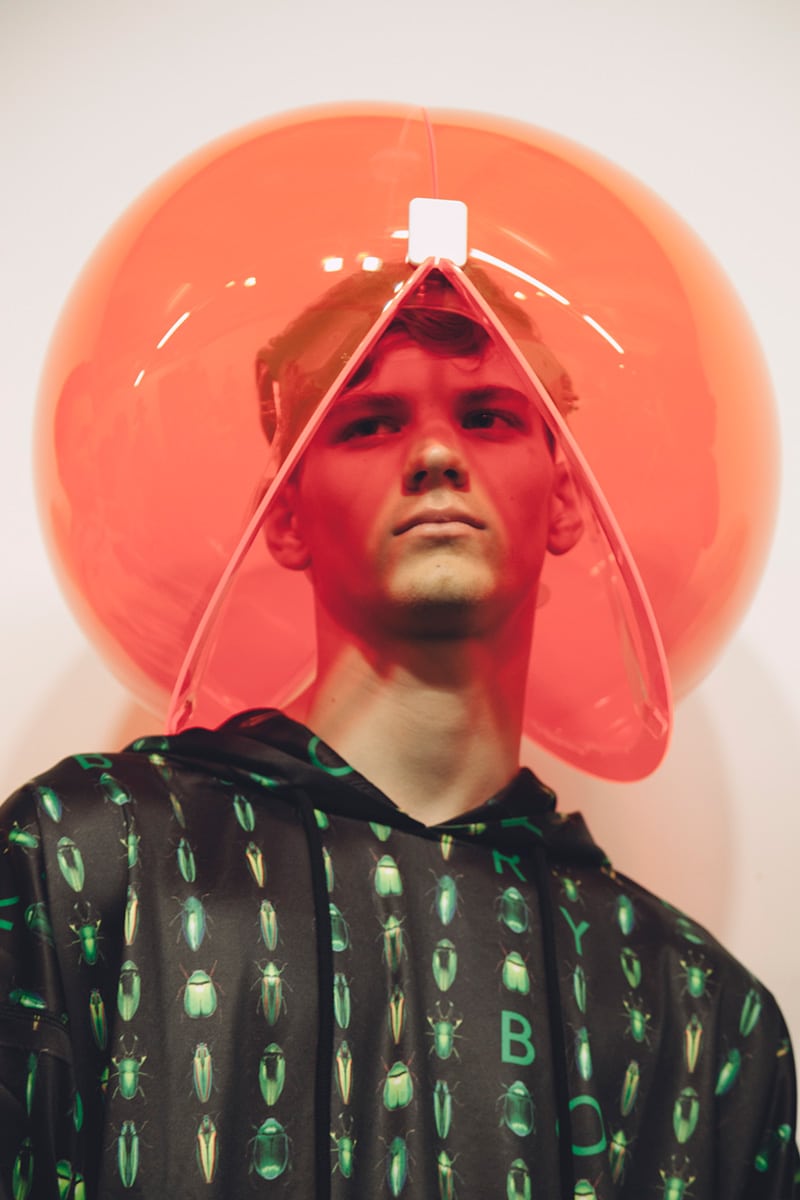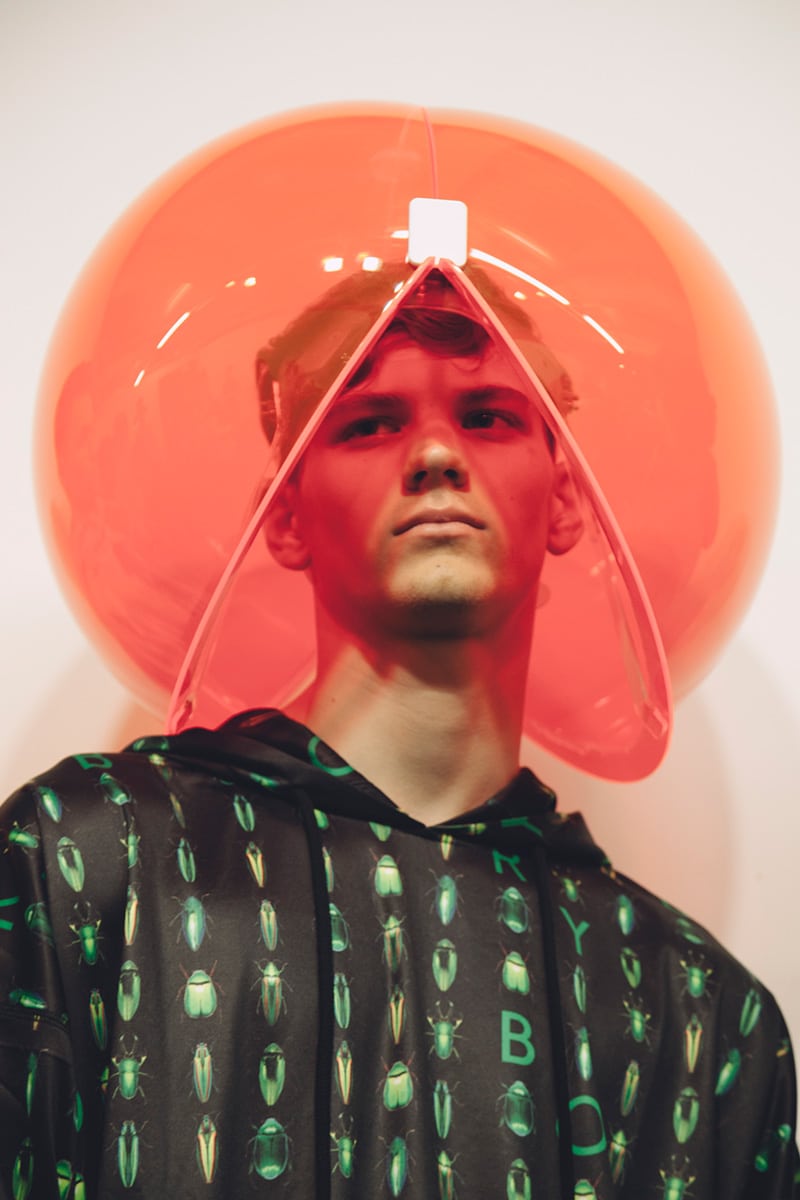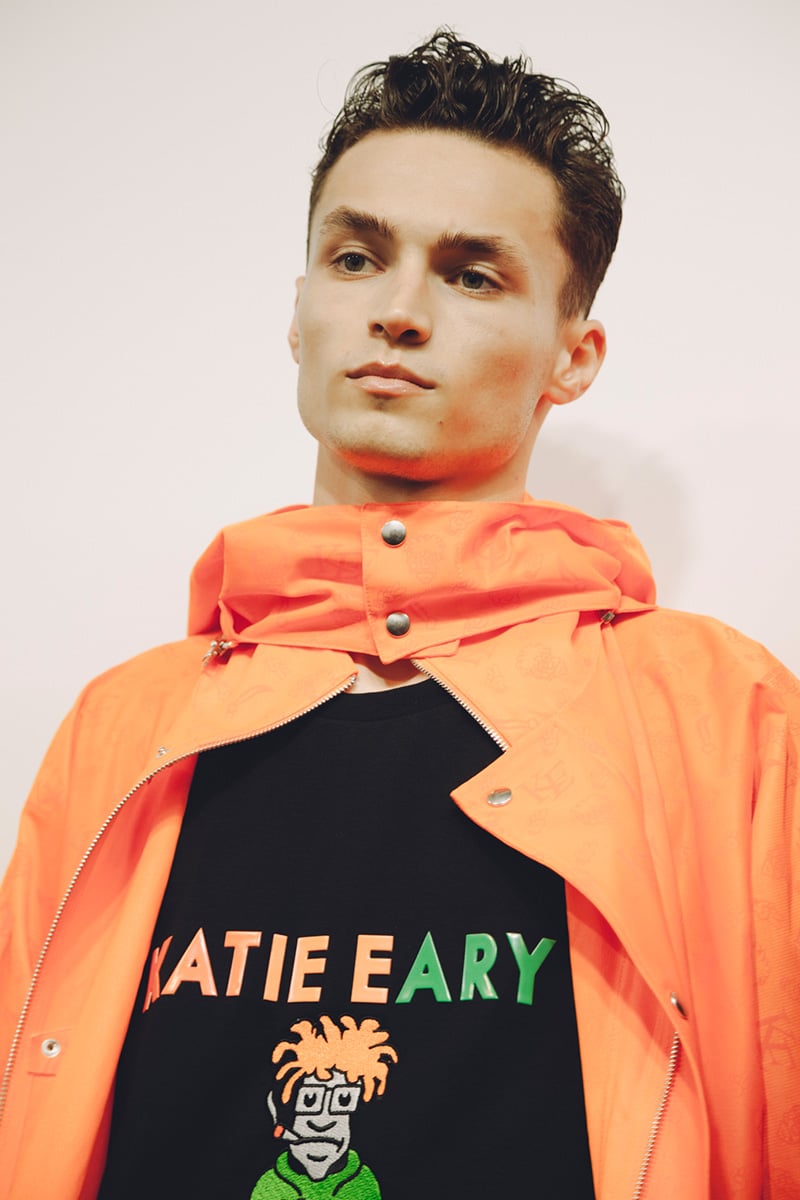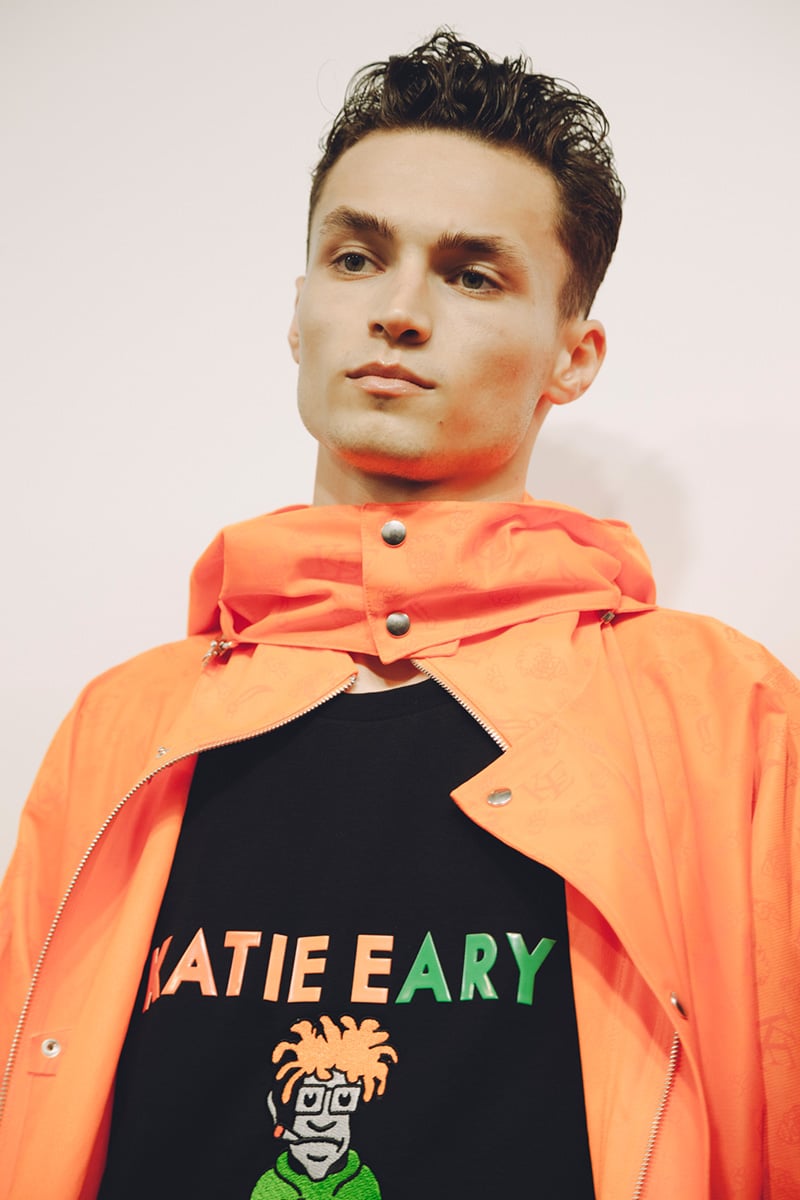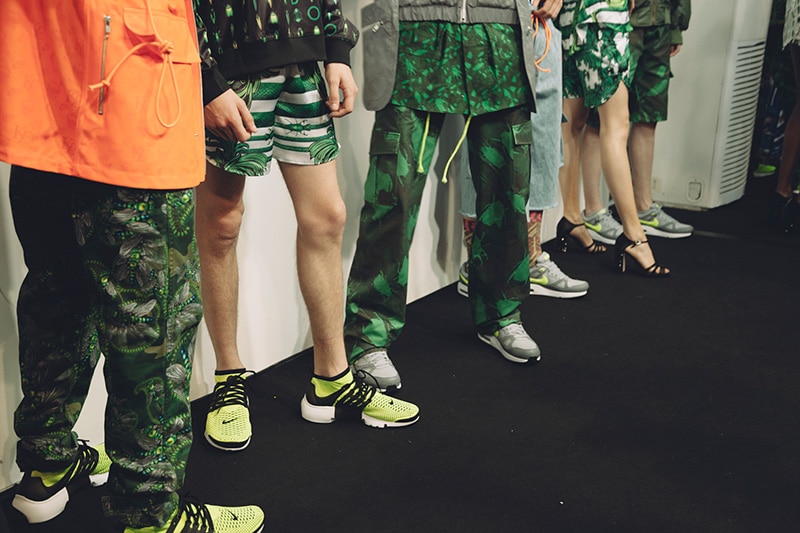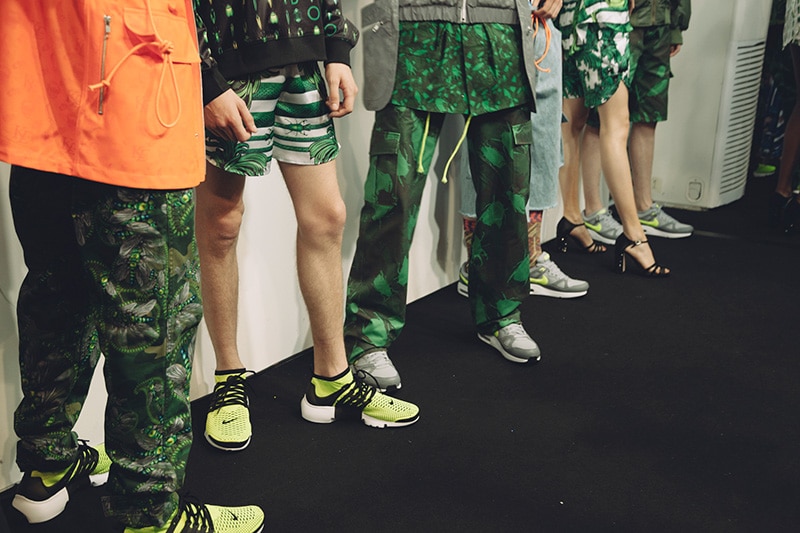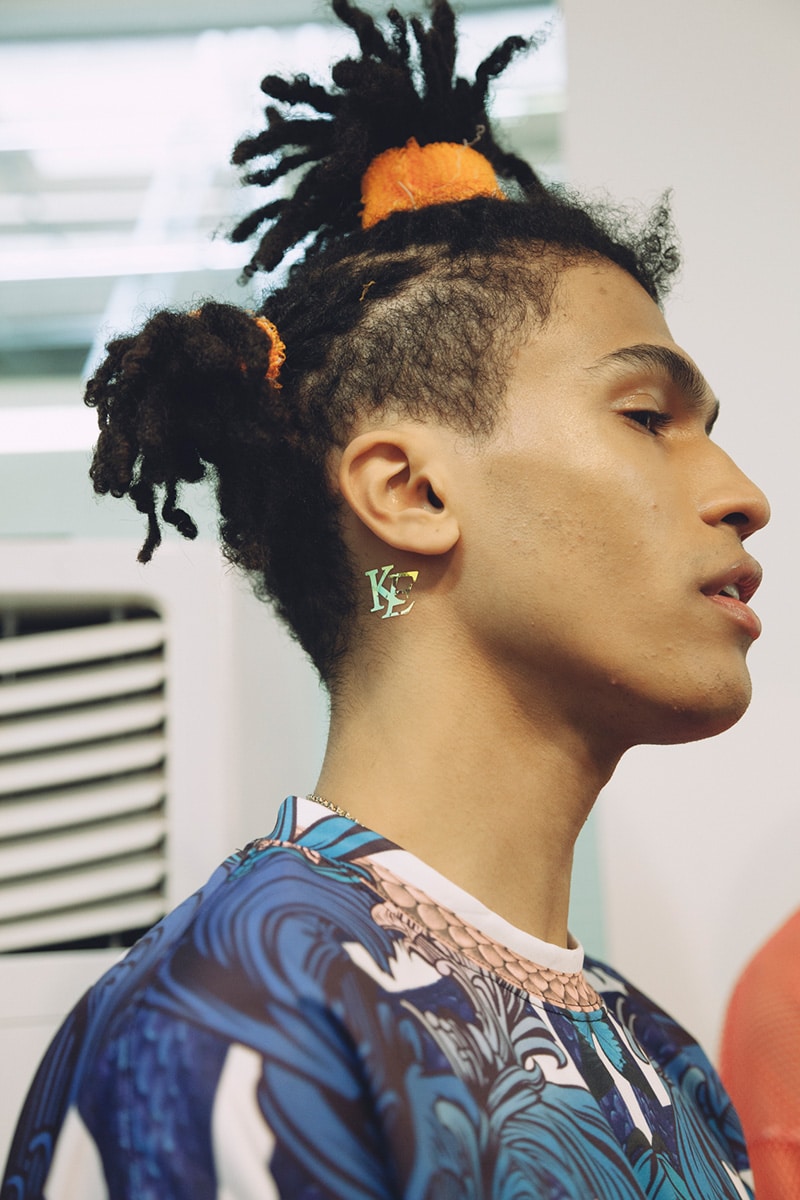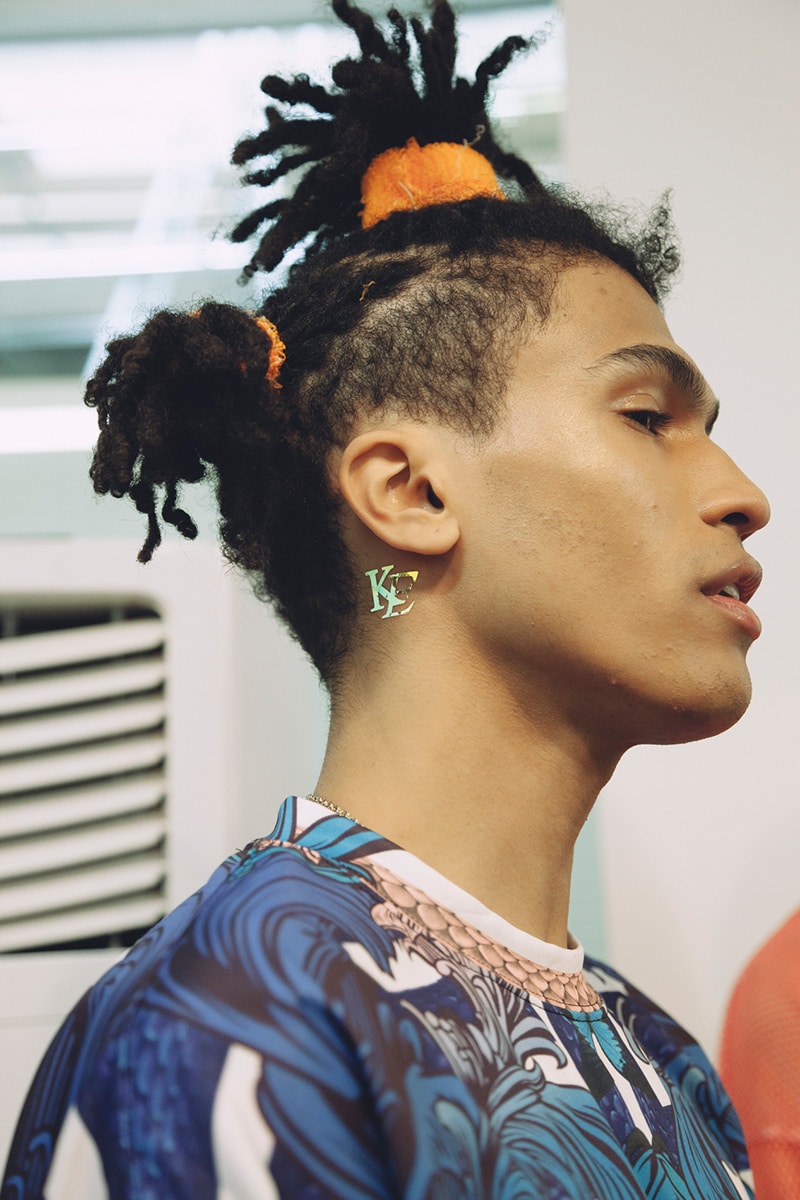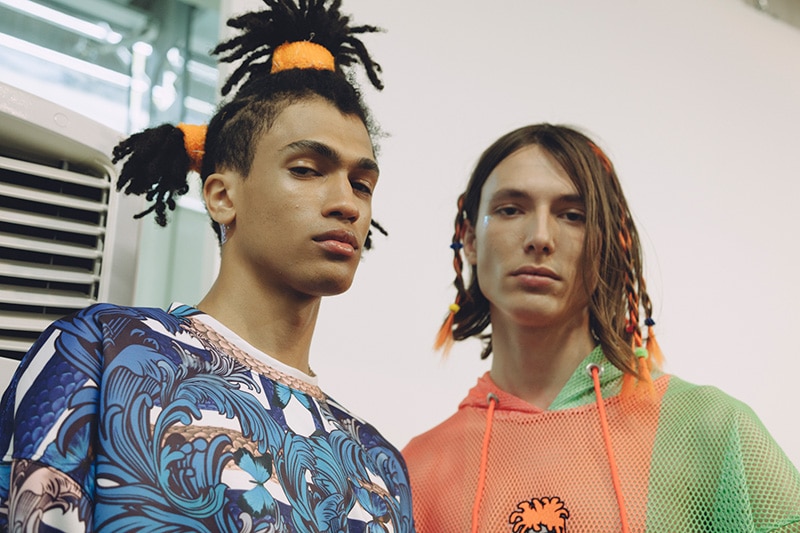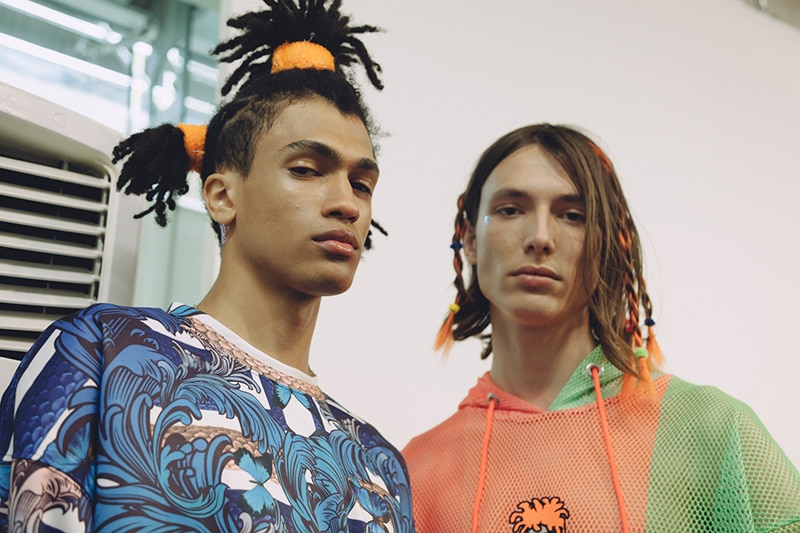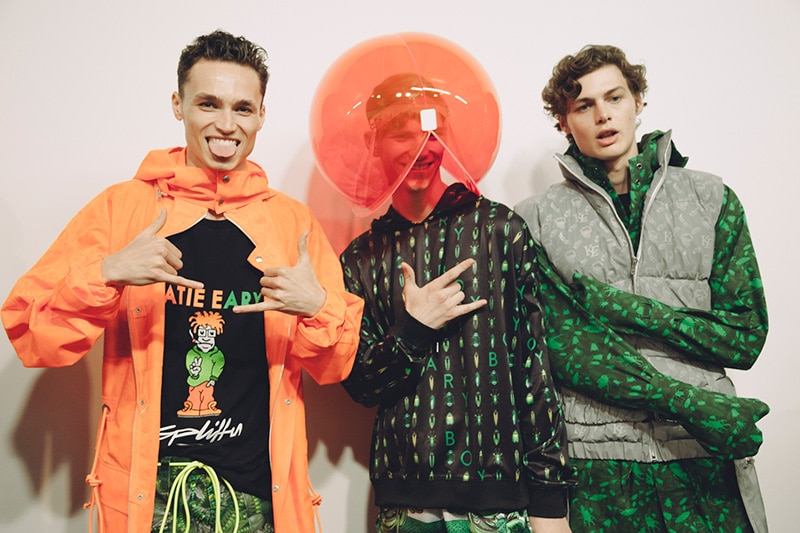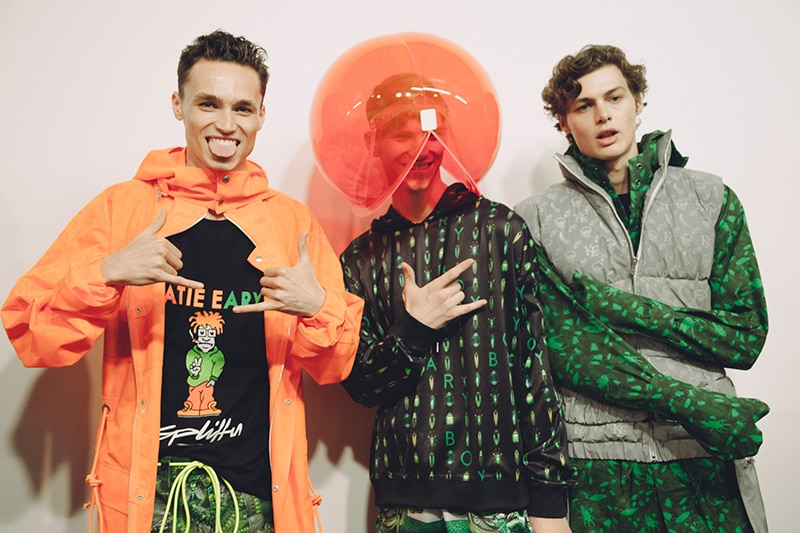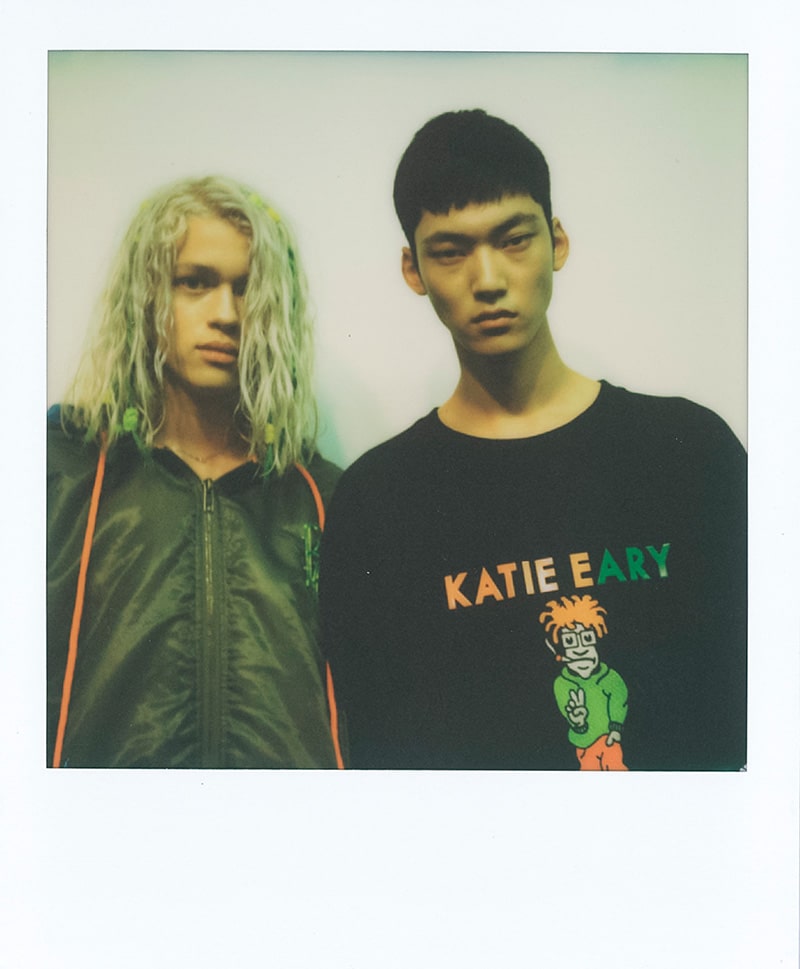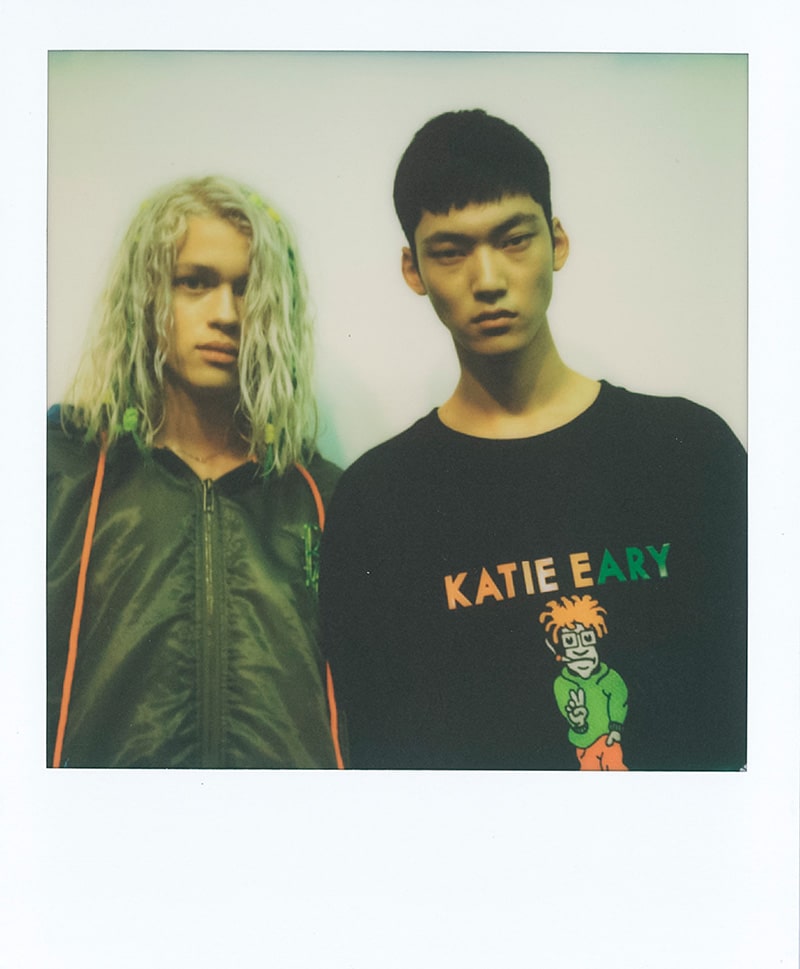 Long Rizla invites offered the Katie Eary x Boy London show attendees the right smoking paraphernalia to guarantee a good time. In a new collaboration these two designers fused Eary's loungewear and silk prints with Boy London's confident streetwear apparel. The collection also featured 90's stoner boy icon 'Spliffy', the blonde dreaded herb smoker. I know your parents wouldn't let you wear it then, but you're old enough now to make your own decisions.
Echoing off the natural drug, this season's prints included psychedelic beetles, dragonflies and electric butterflies, while neon eye masks and Perspex dome headpieces kept the models bug-like and extraterrestrial. Neon and jungle greens were the predominant colour tones, often placed against one another with the help of contrast cord ties, synching in the waists of anoraks and holding up baggy pants which exposed silky boxers. Mesh hoodies kept the models cool while the finale 3M anorak and shorts deflected any potential rain coming to disturb this jungle rave.
Luminous yellow and orange sweatbands worn as hair ties matched the Nike Presto's and Air Max styles that donned the model's feet. Colourful hair extensions were braided into carefree locks and the odd cheekbone was dotted with a little plastic bug. The general effect was MTV beach party in the depths of the Amazon, and honey, we want an invite.