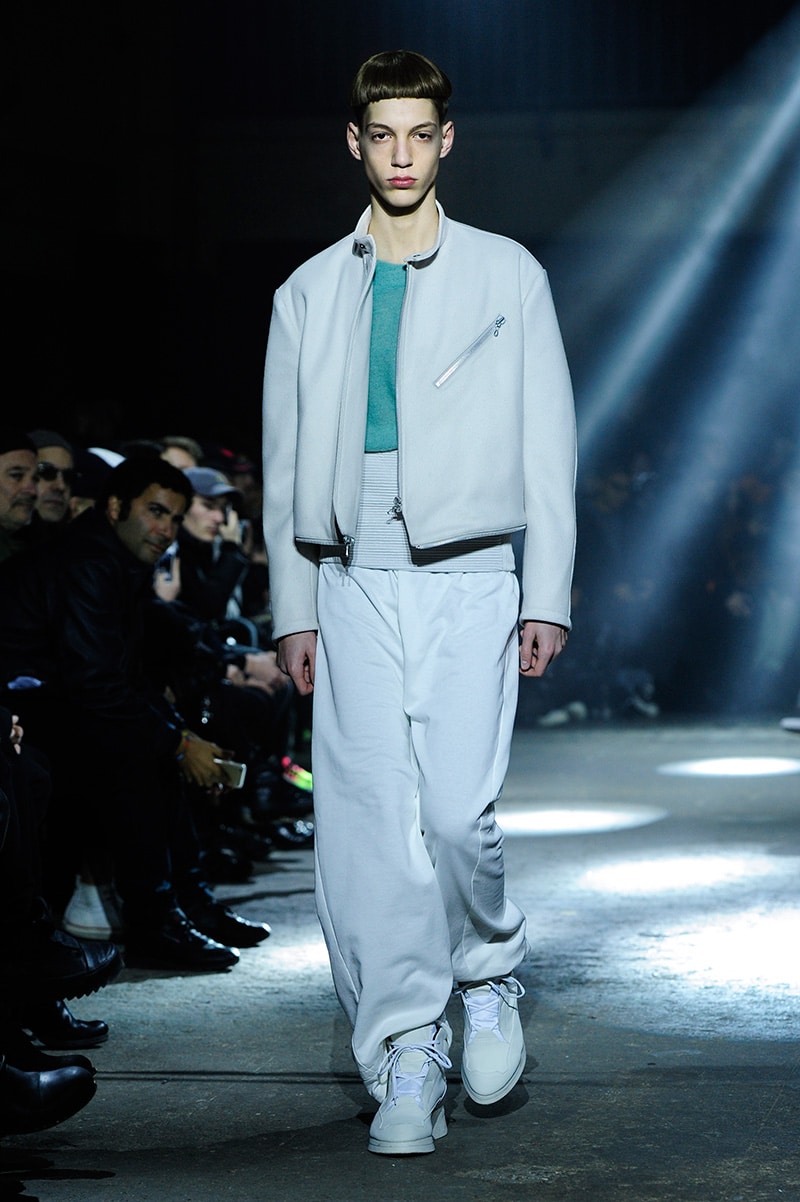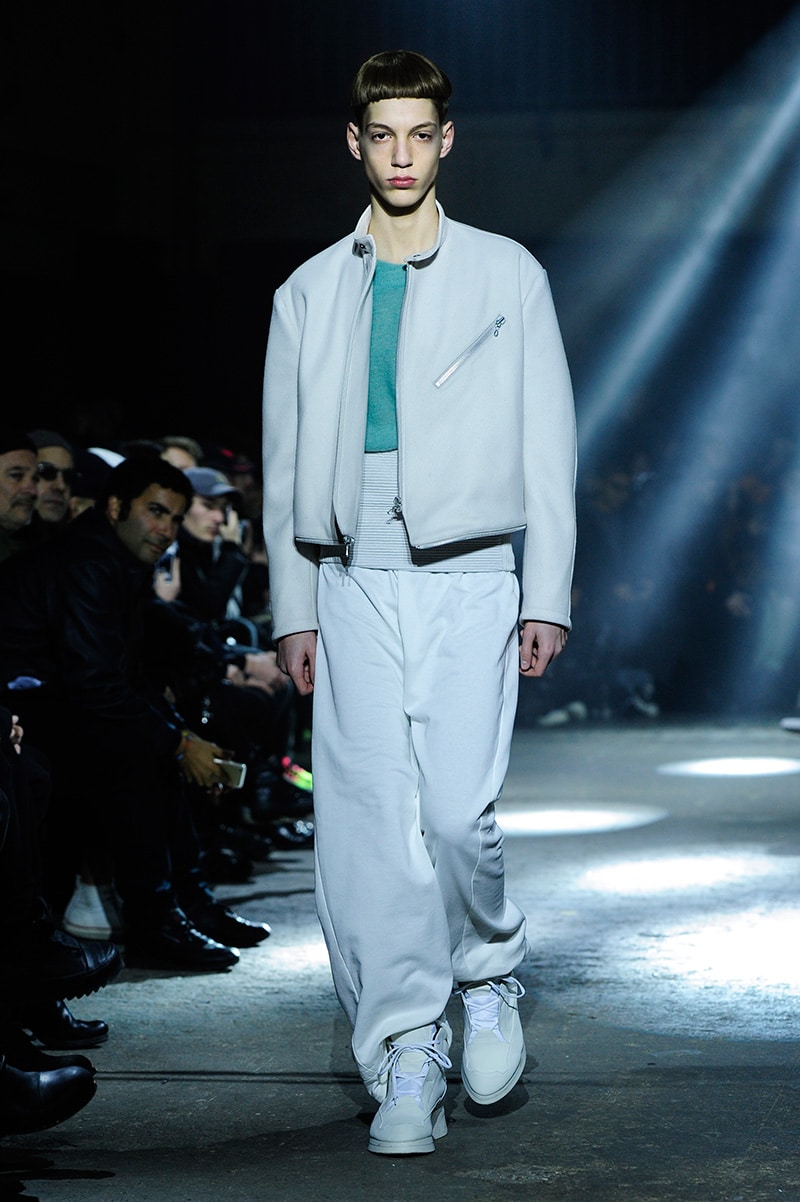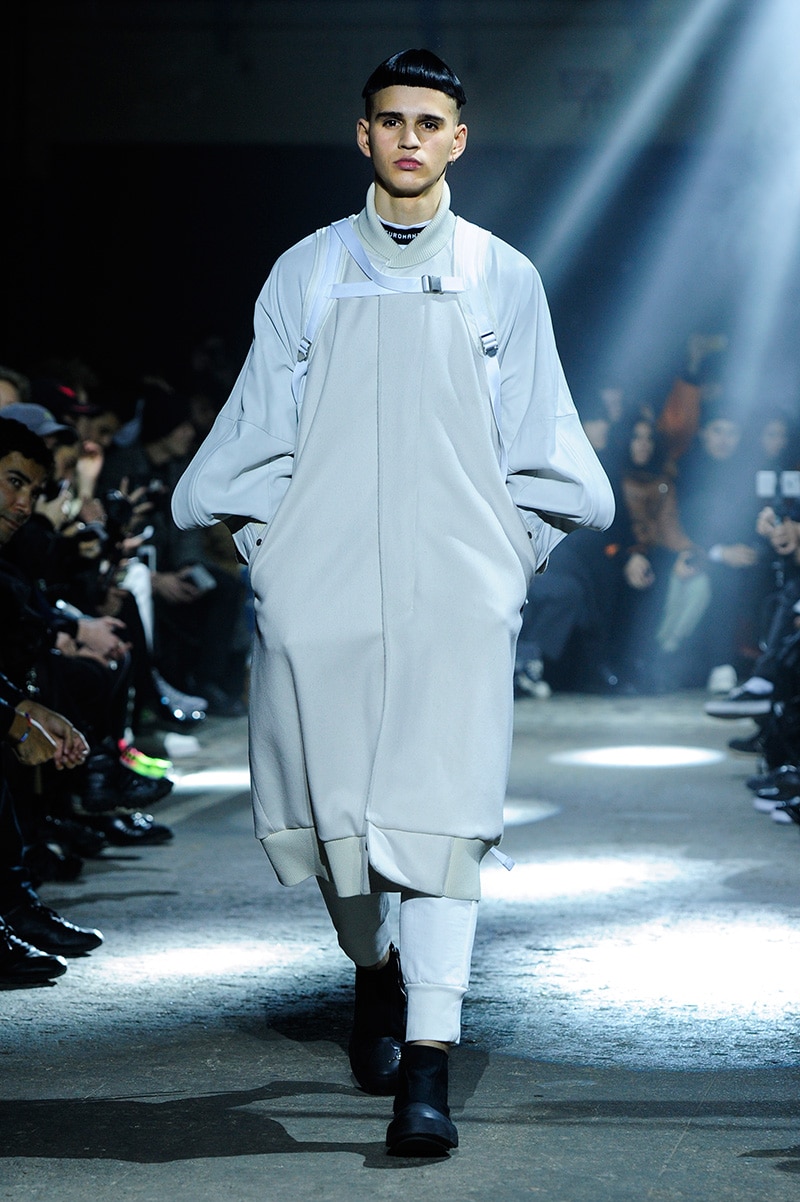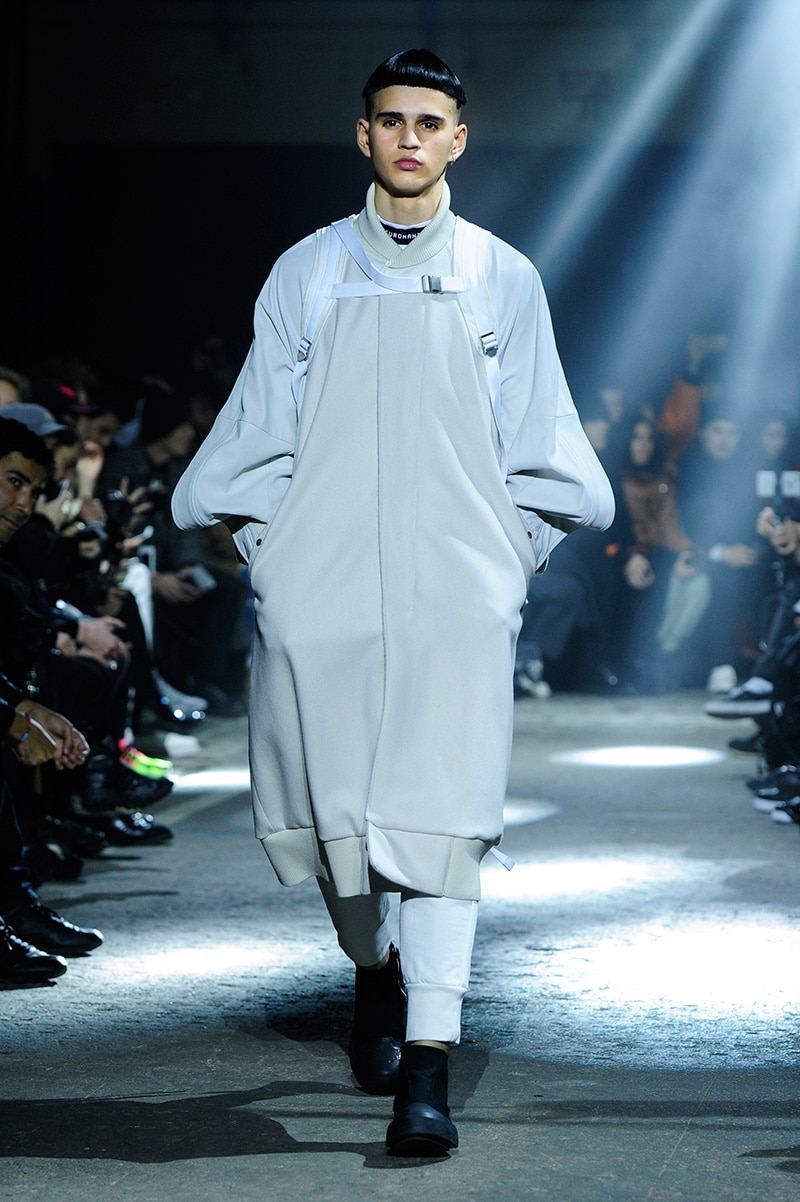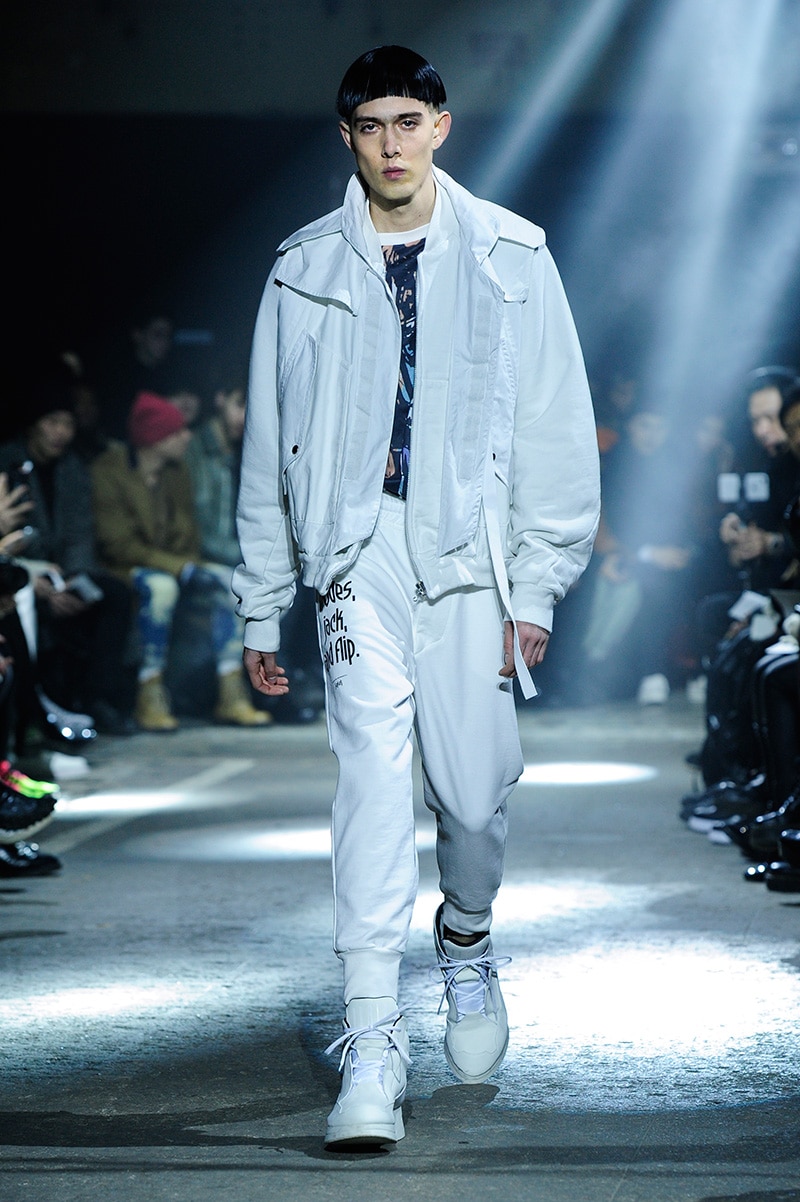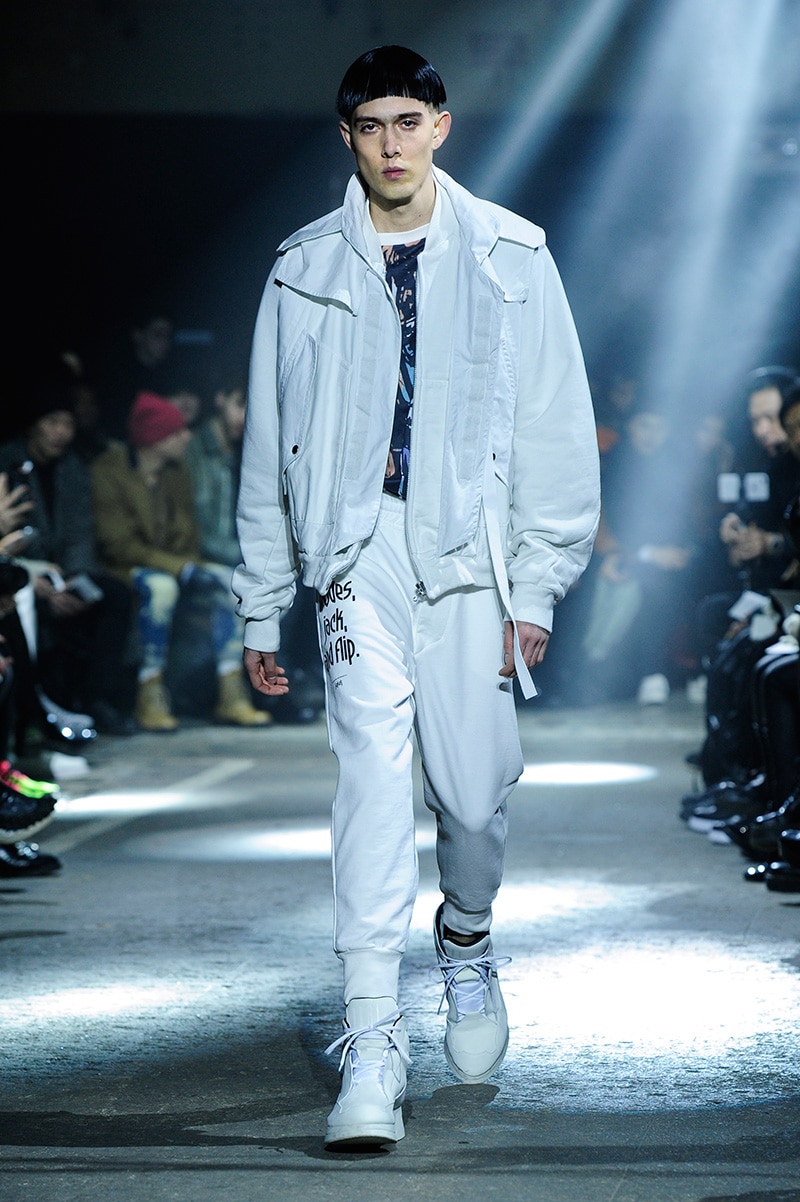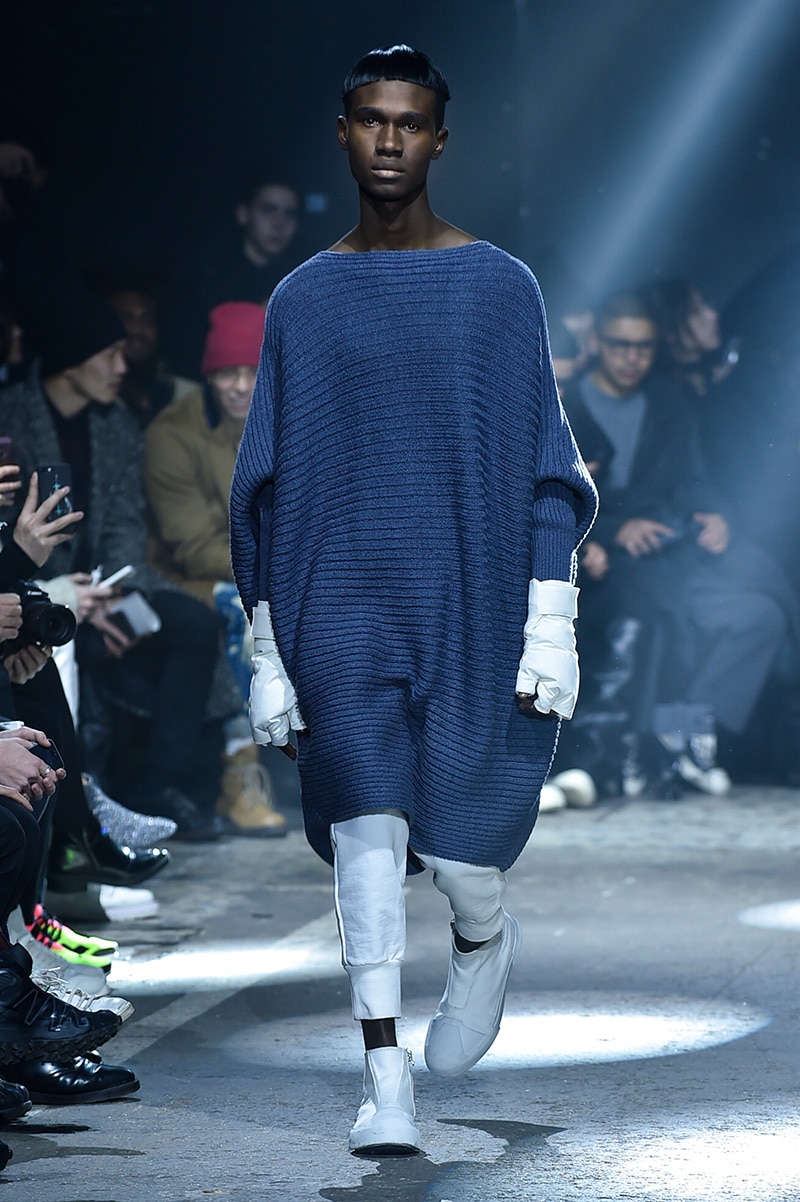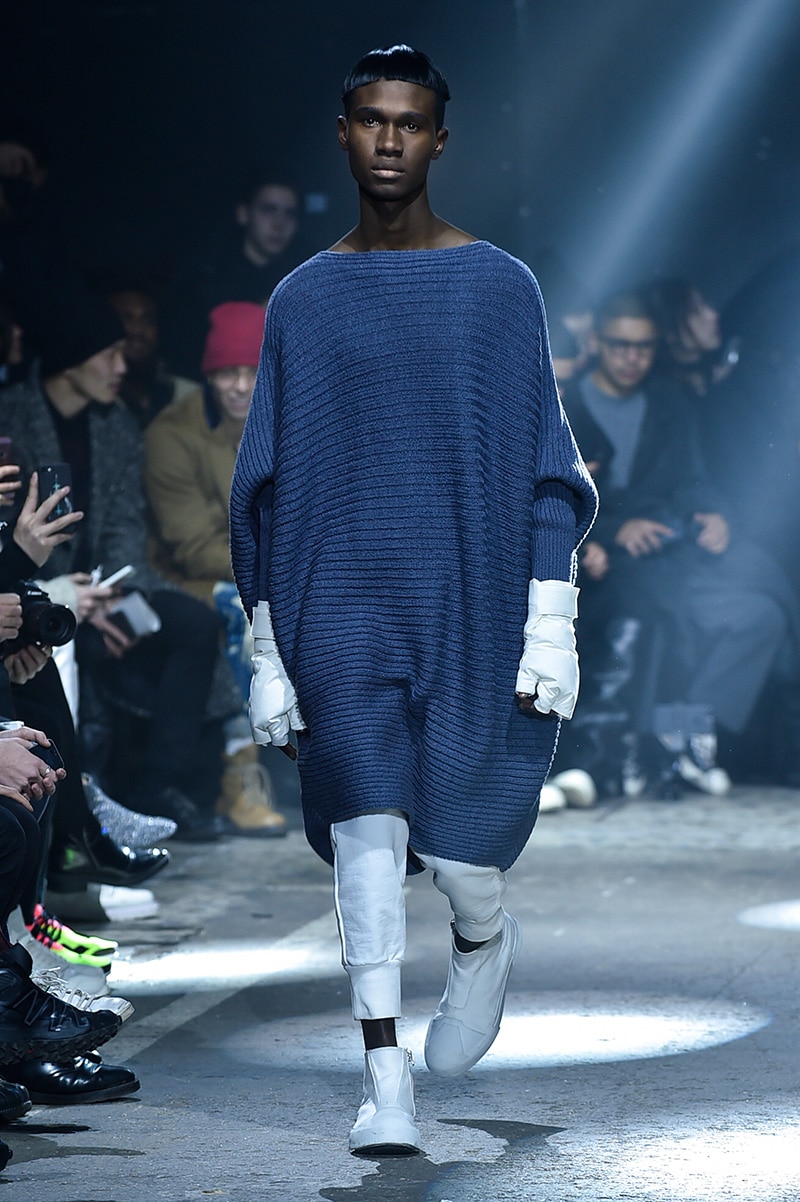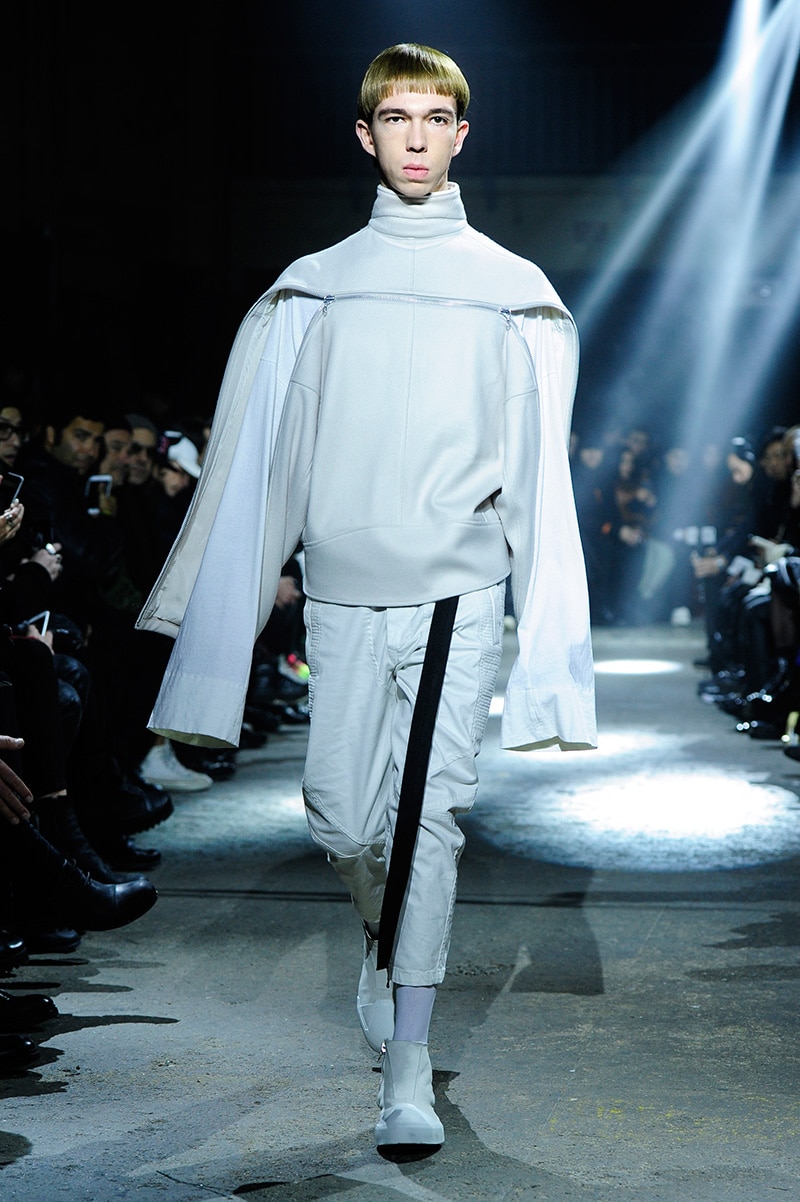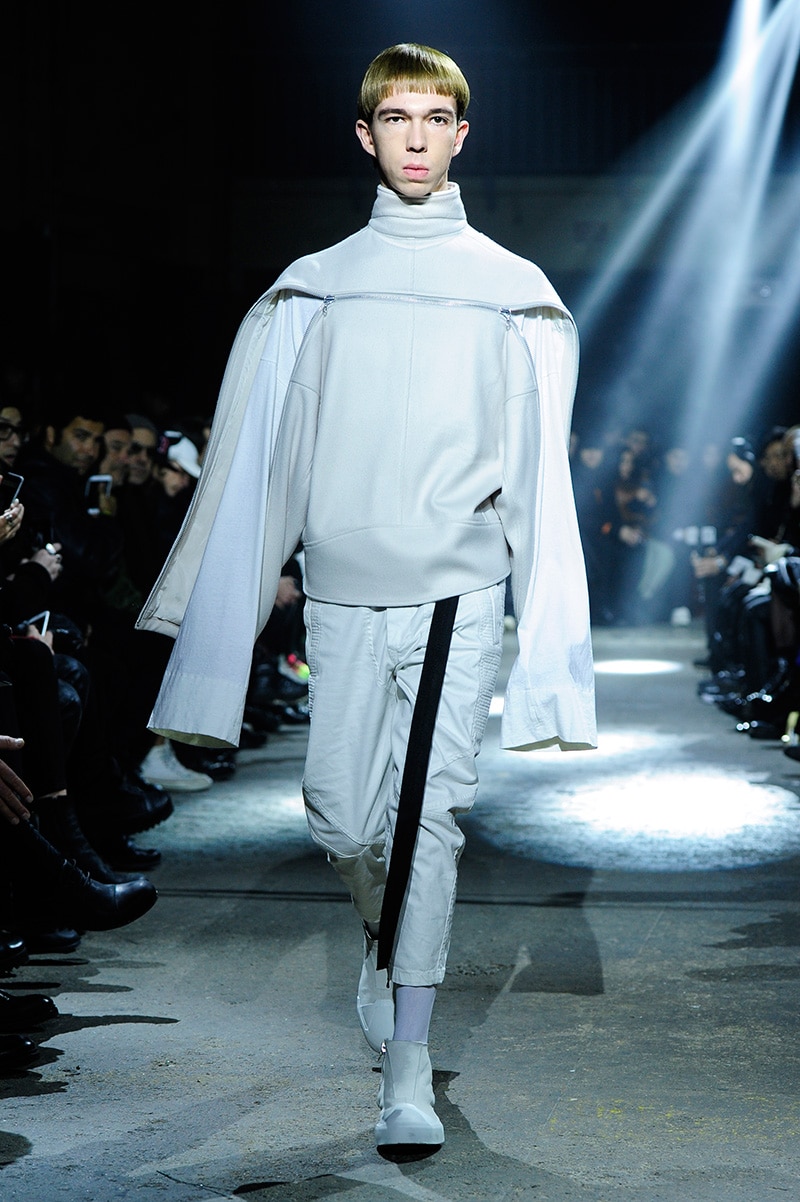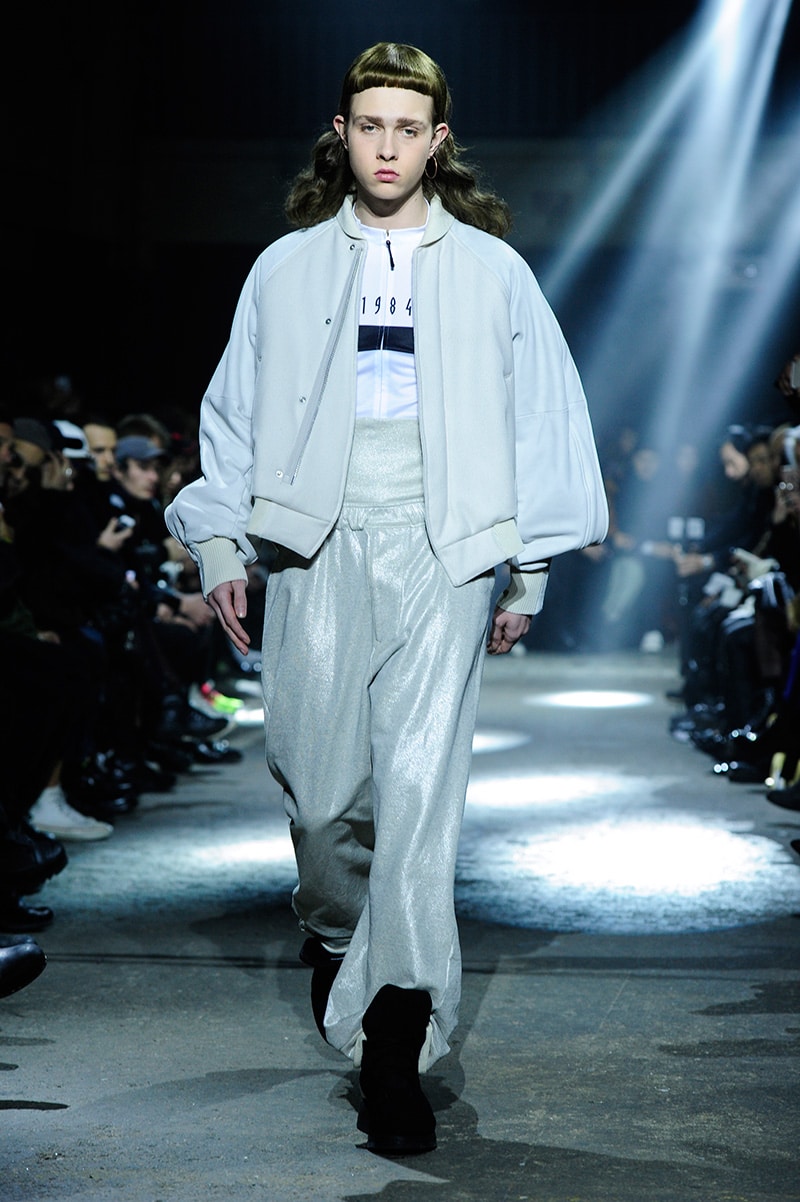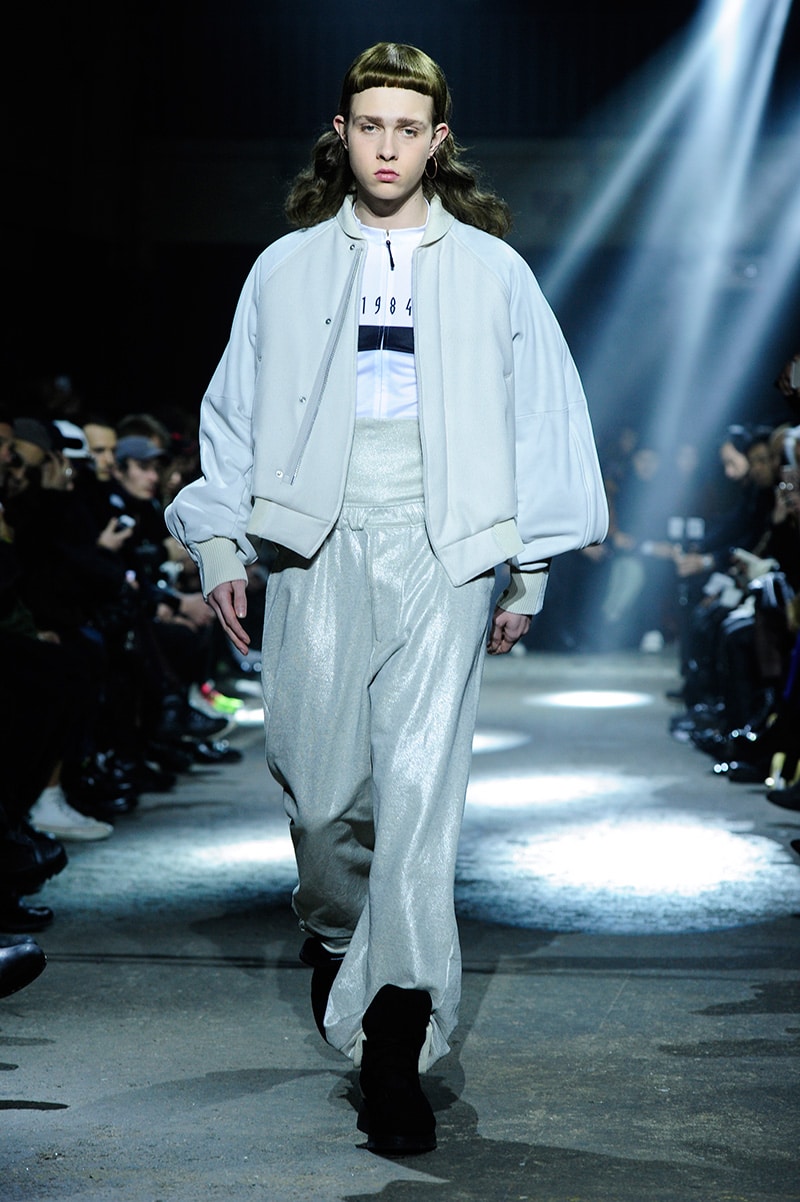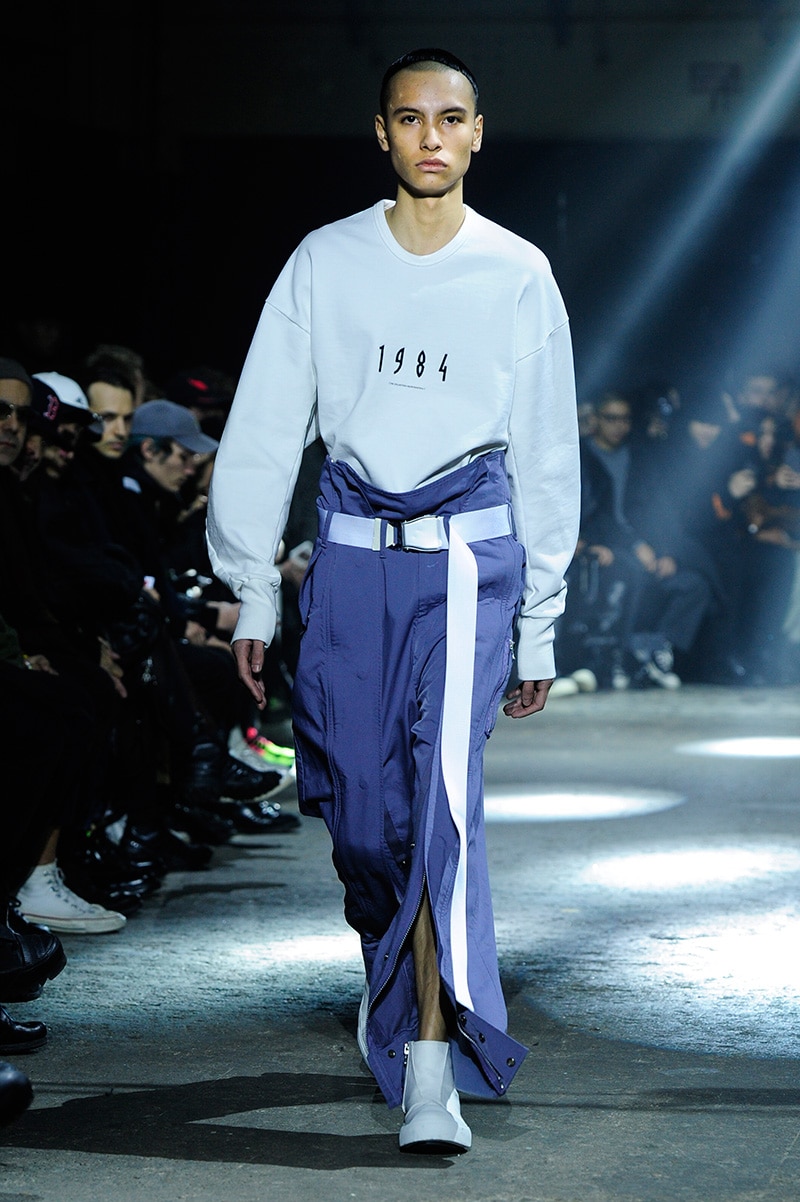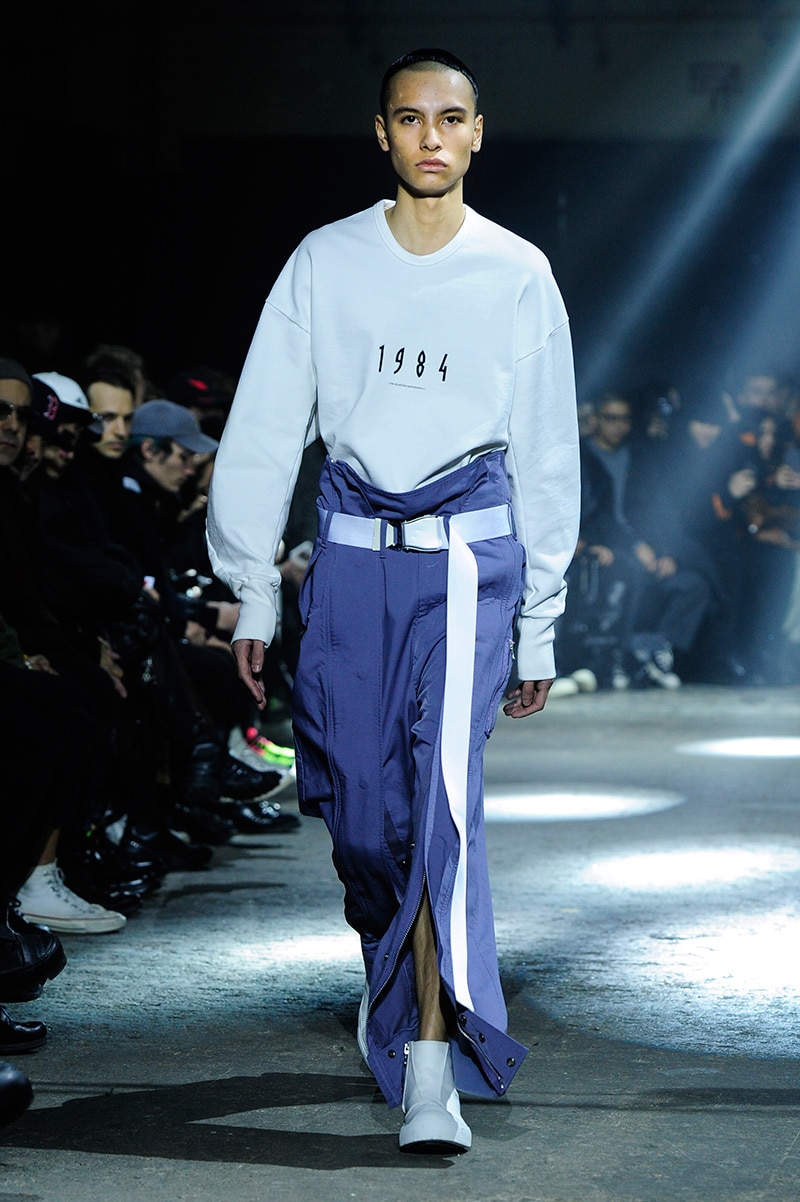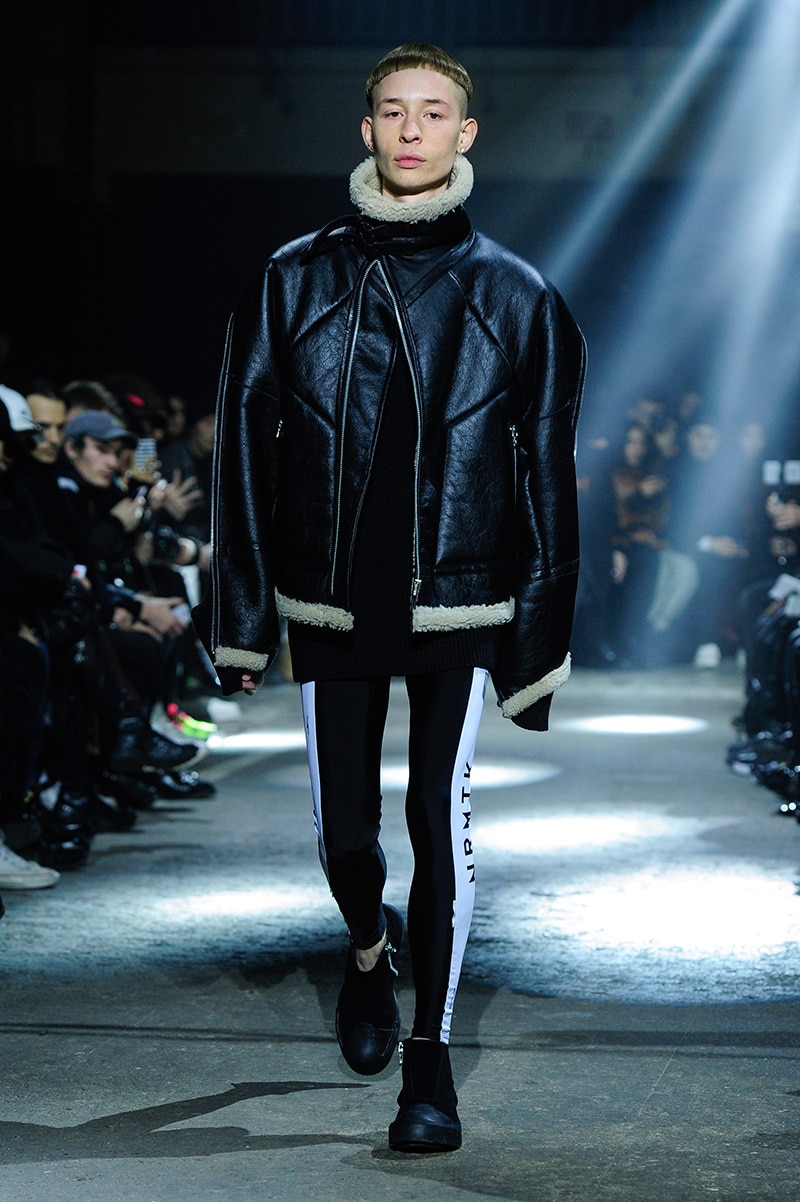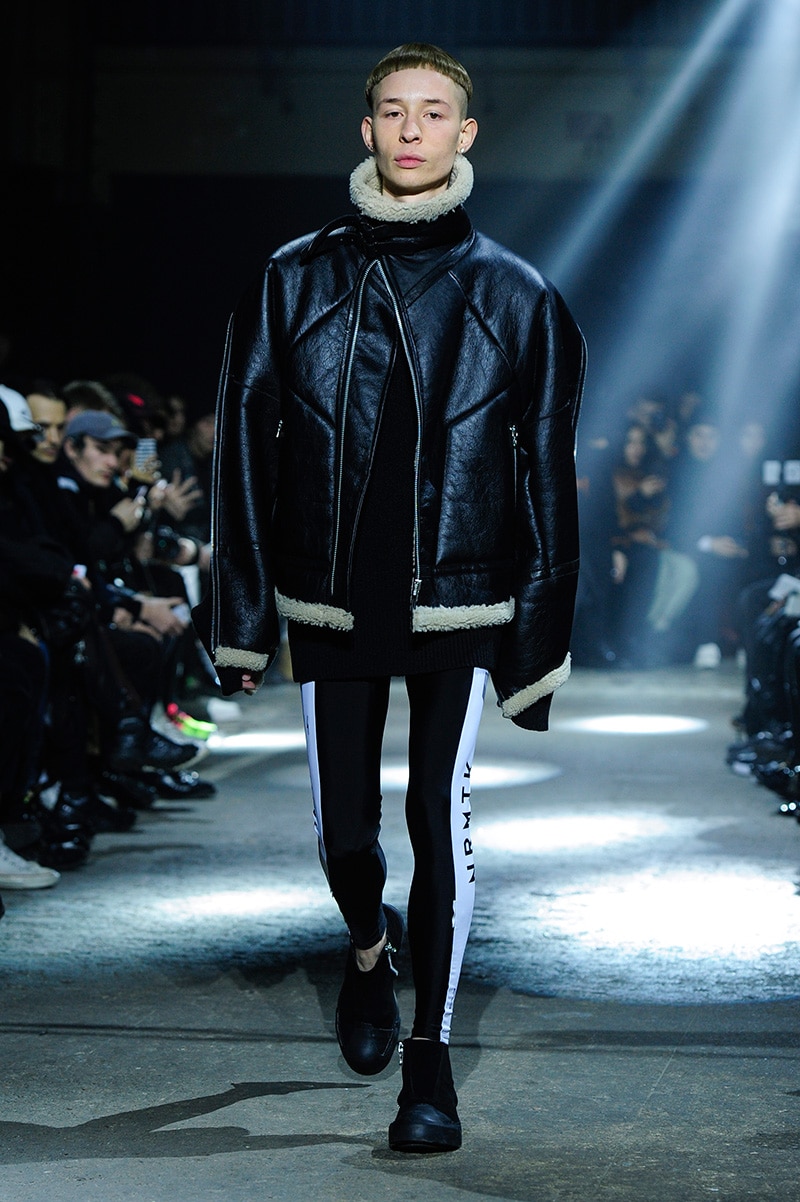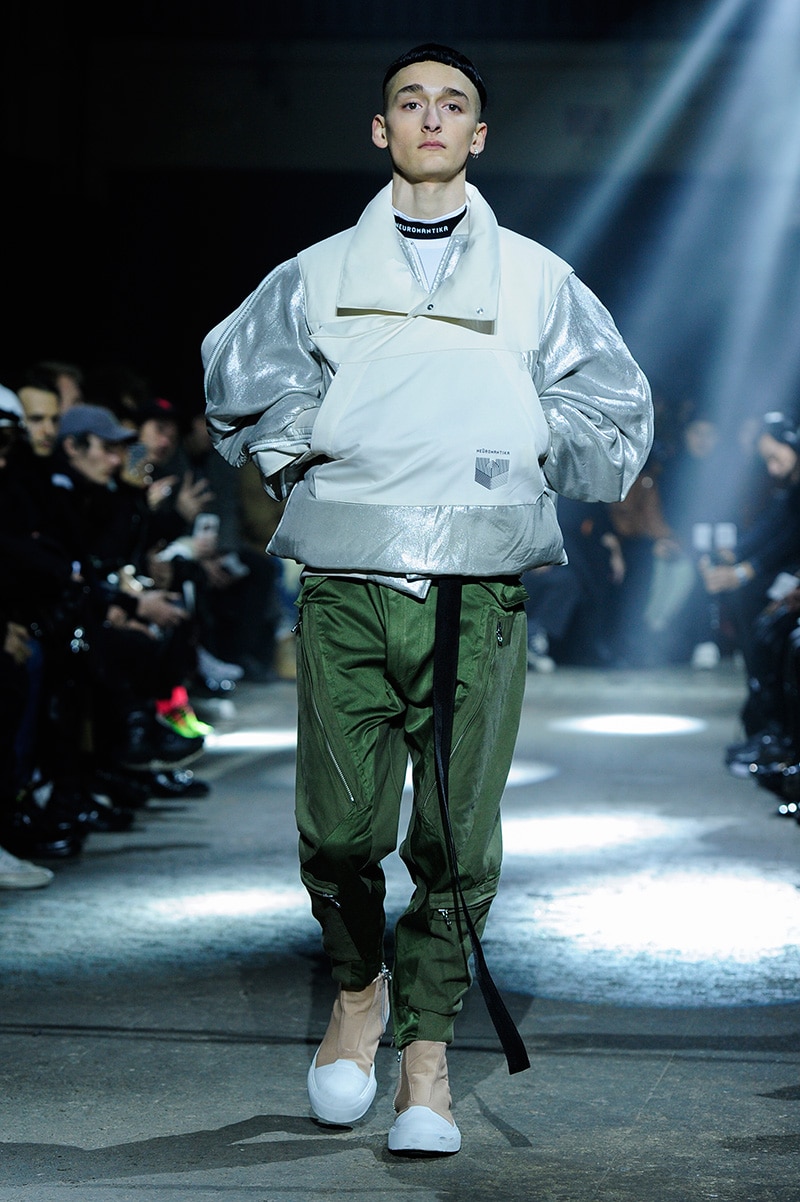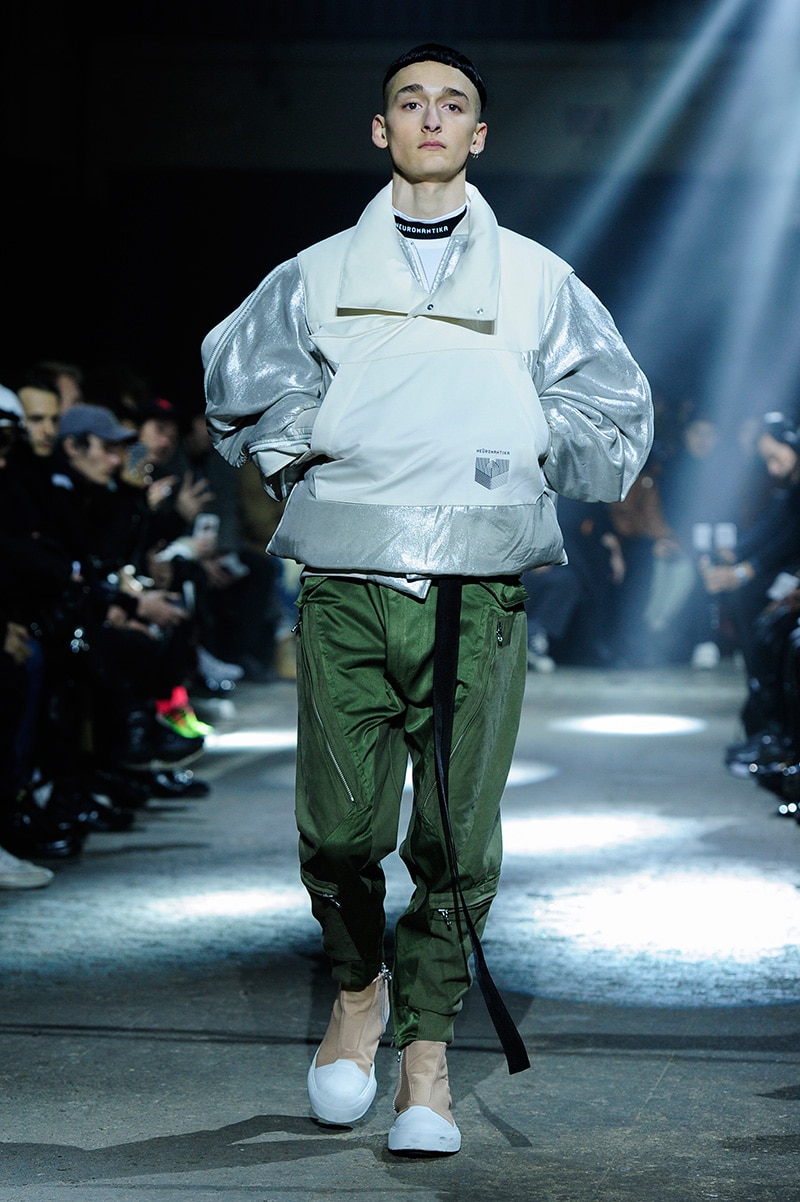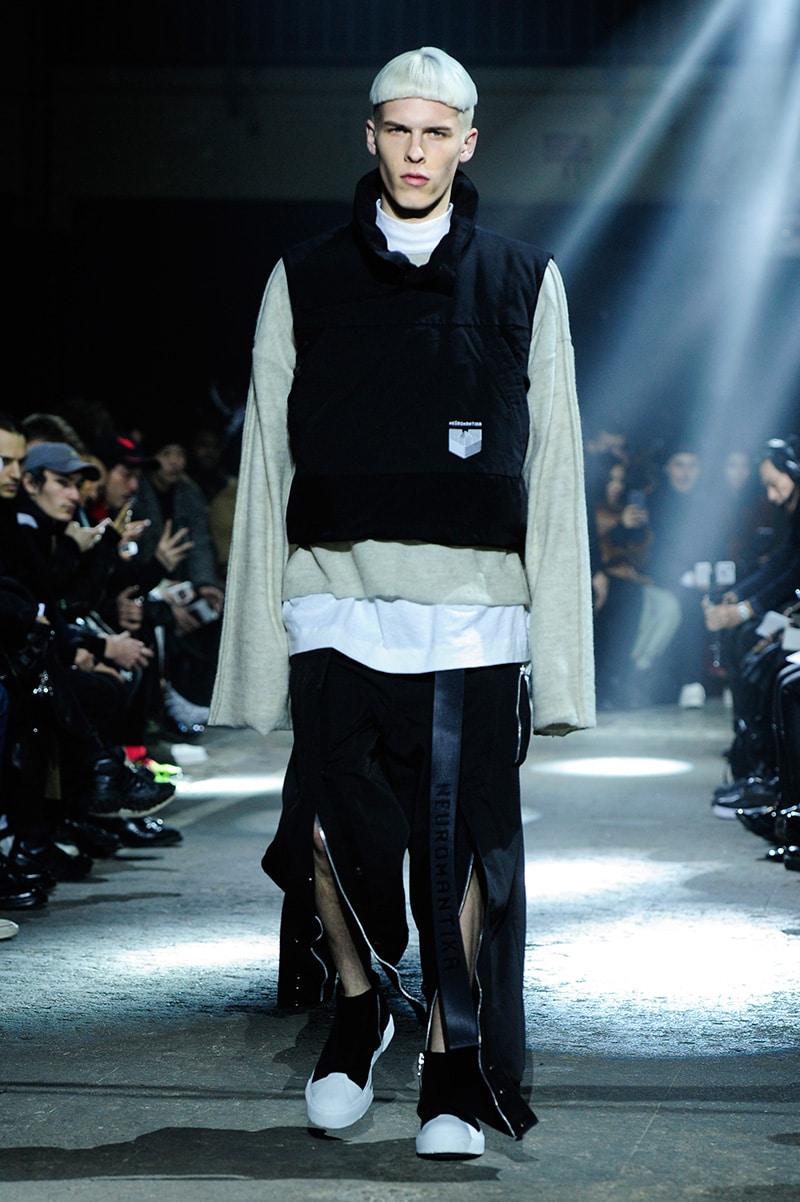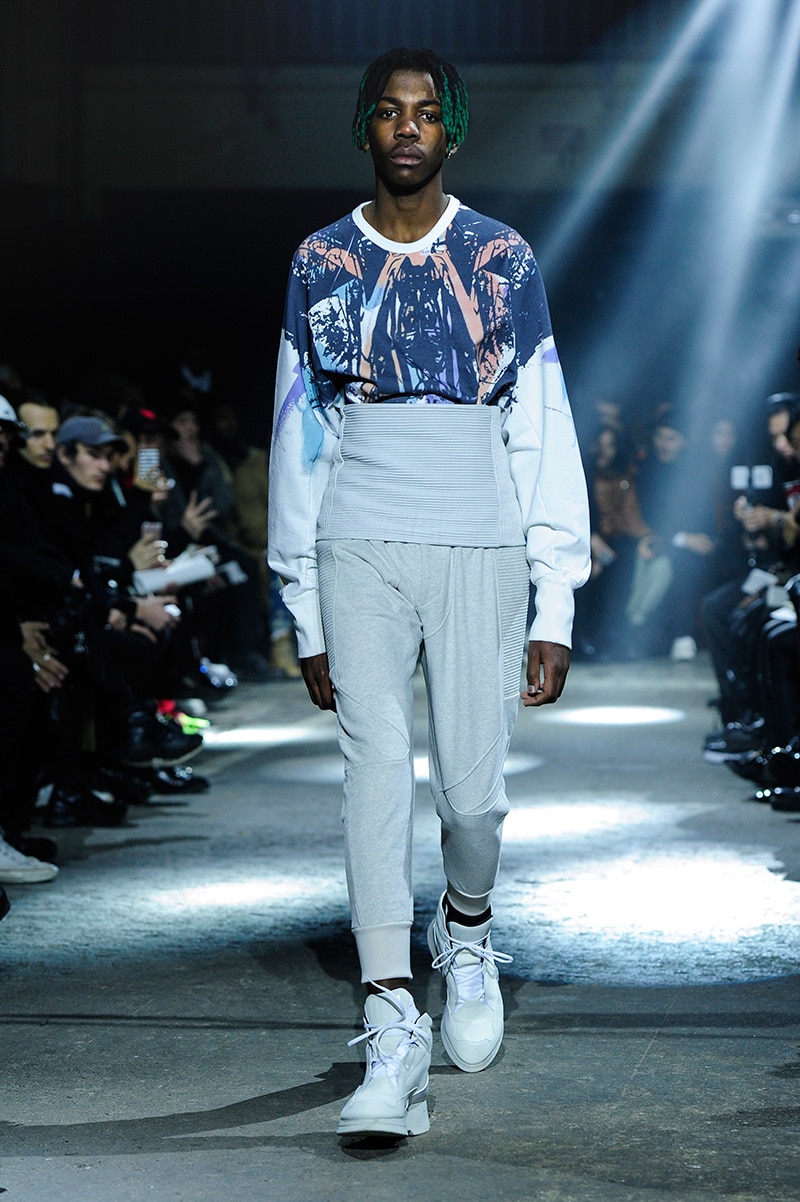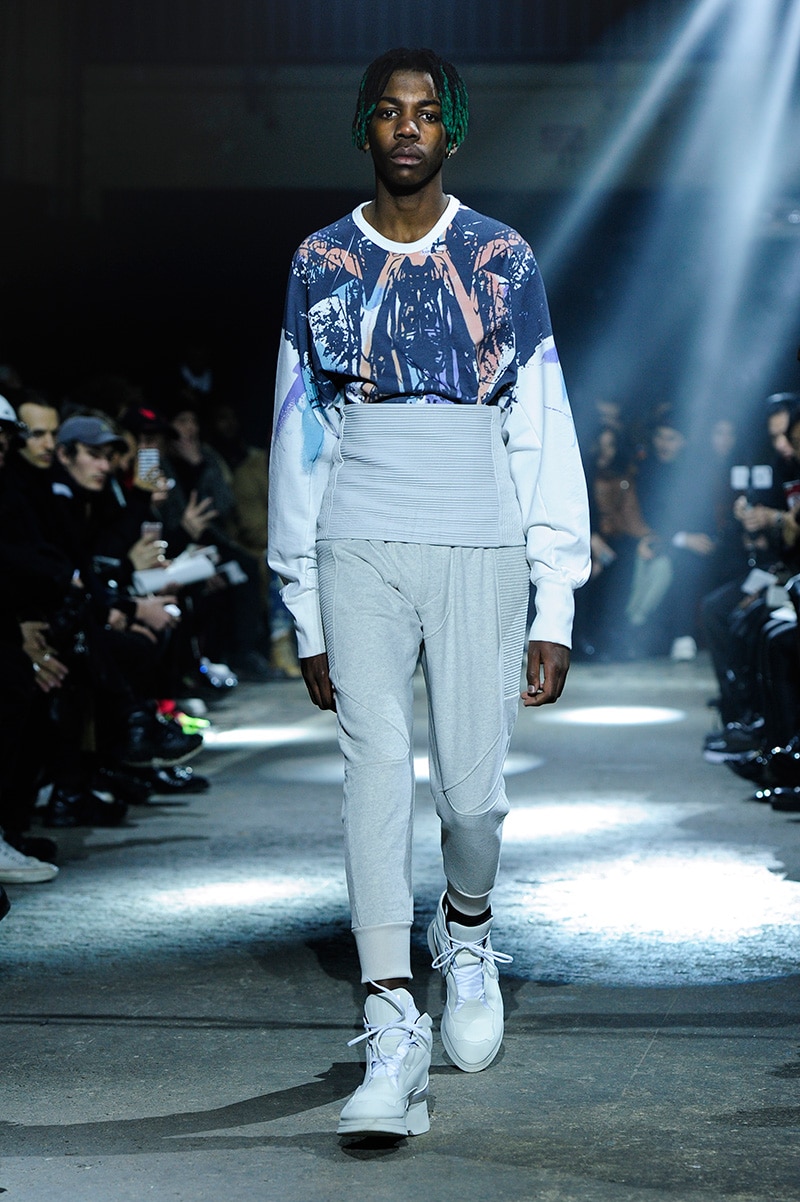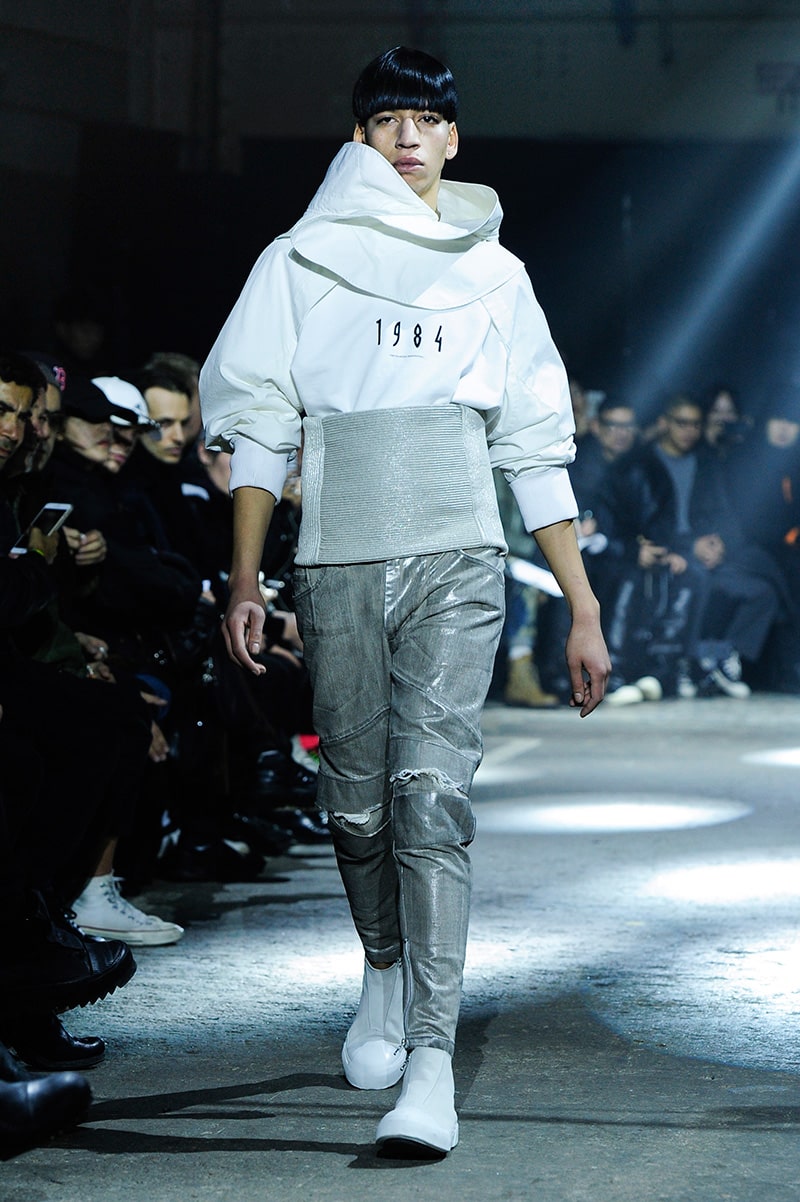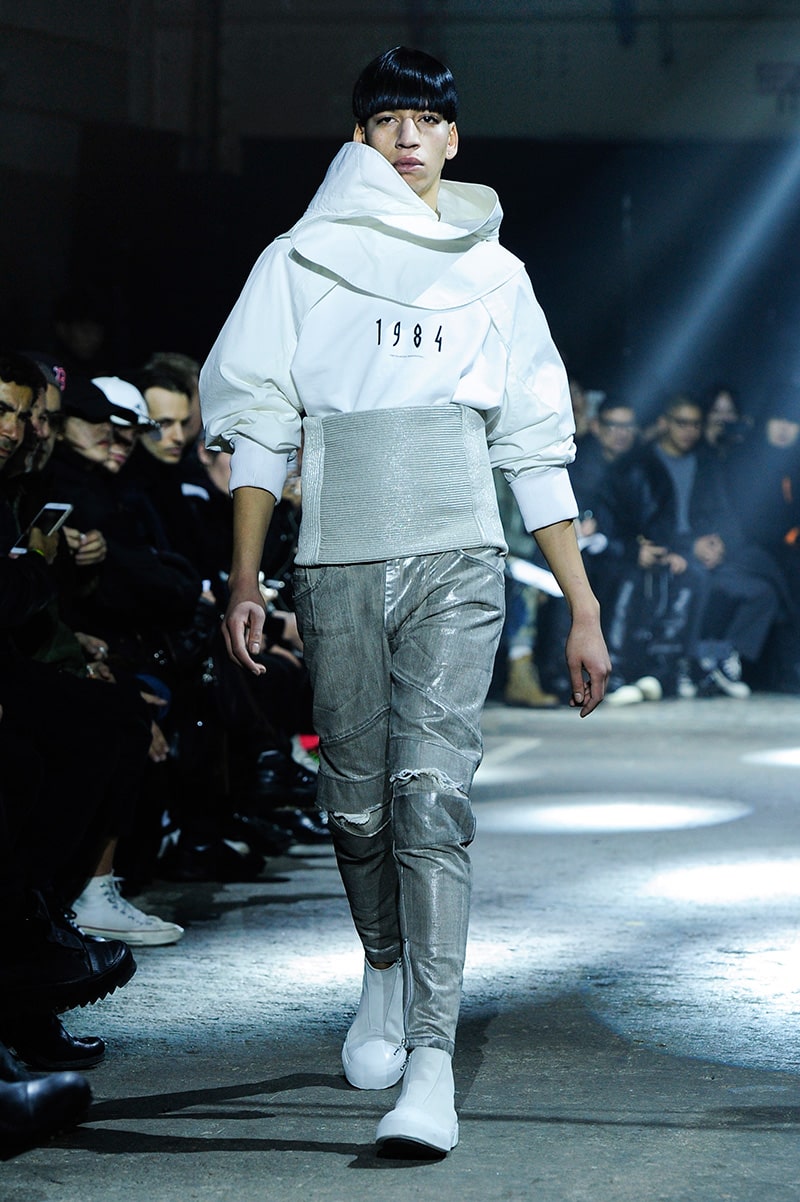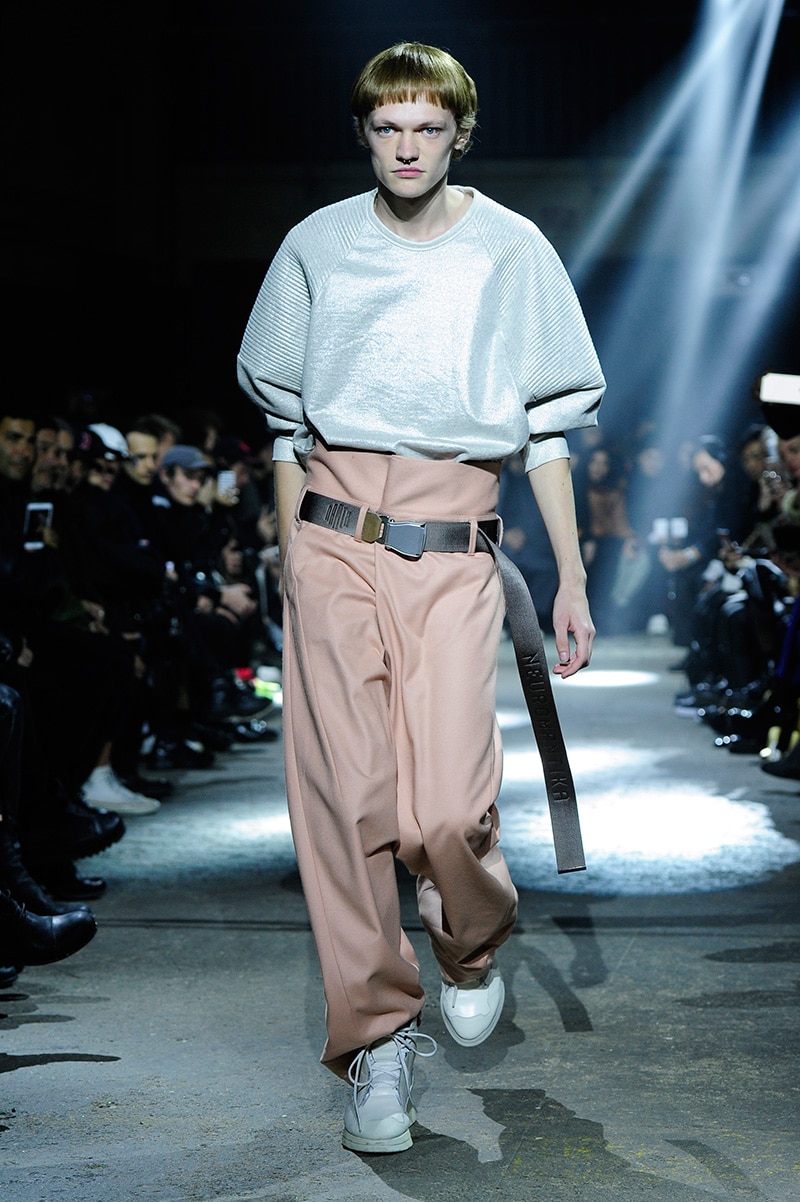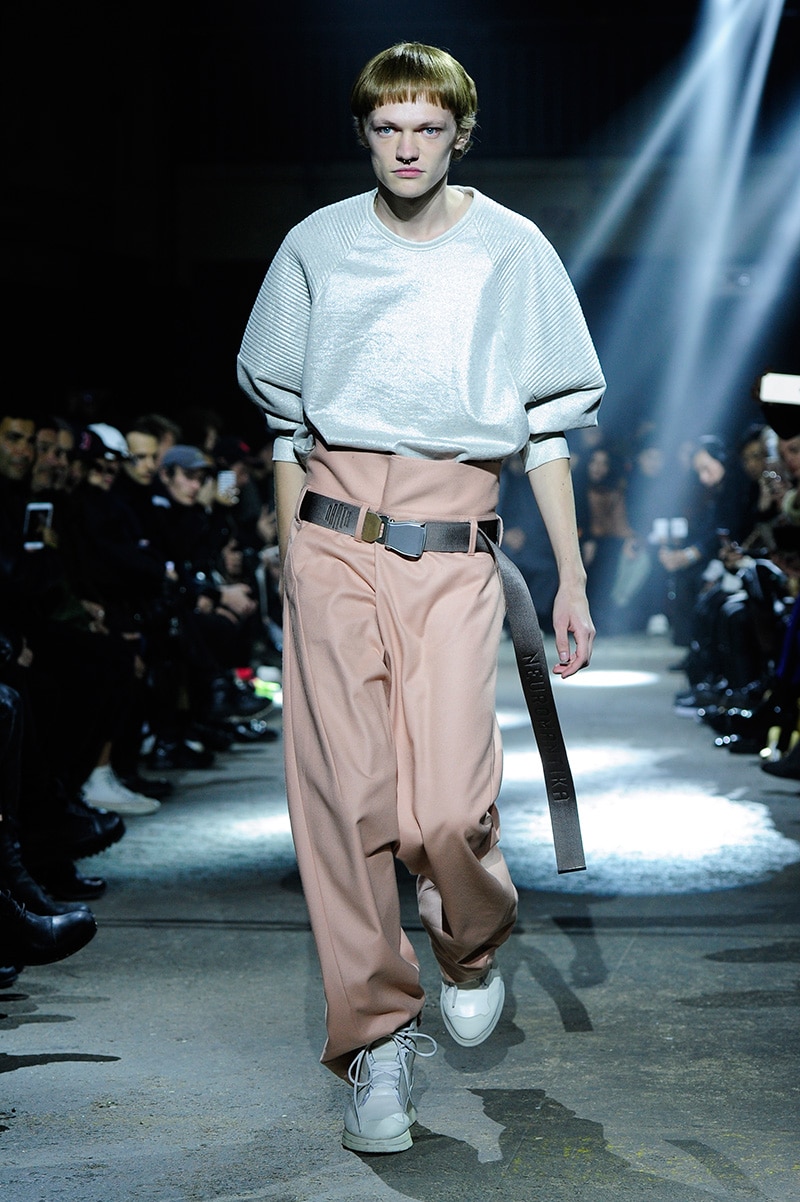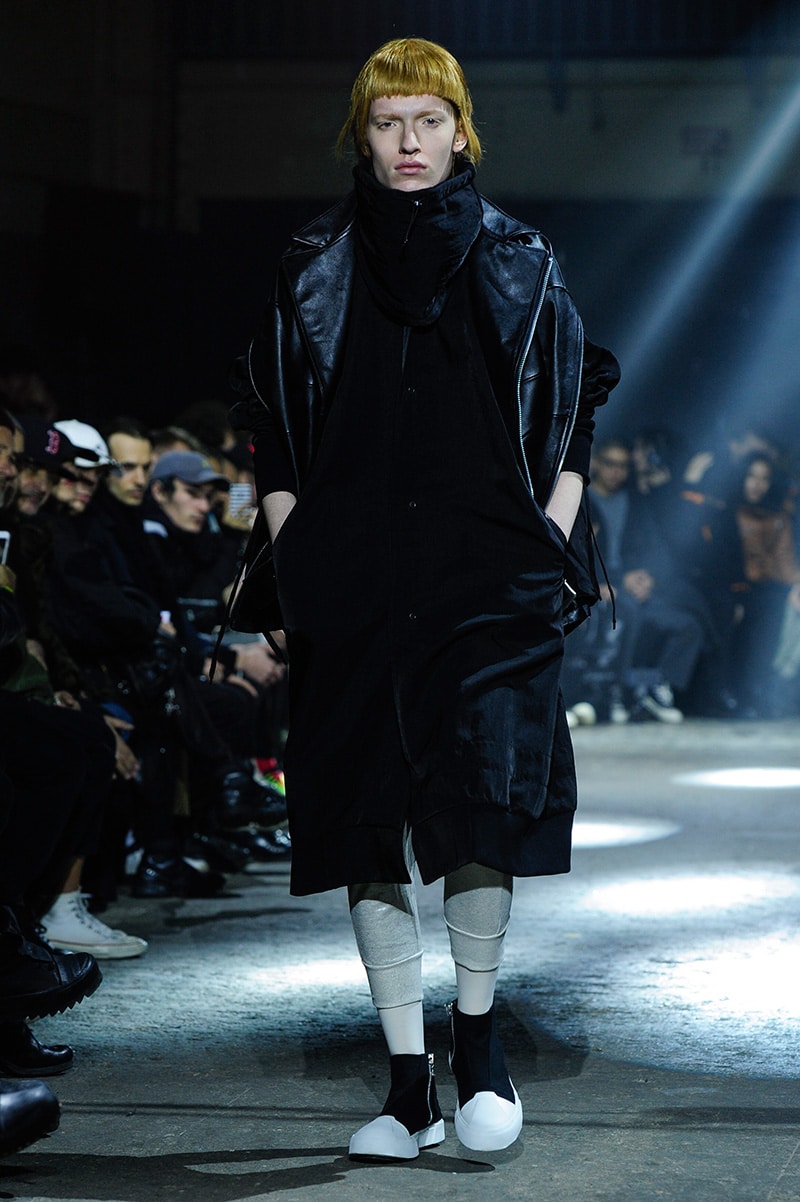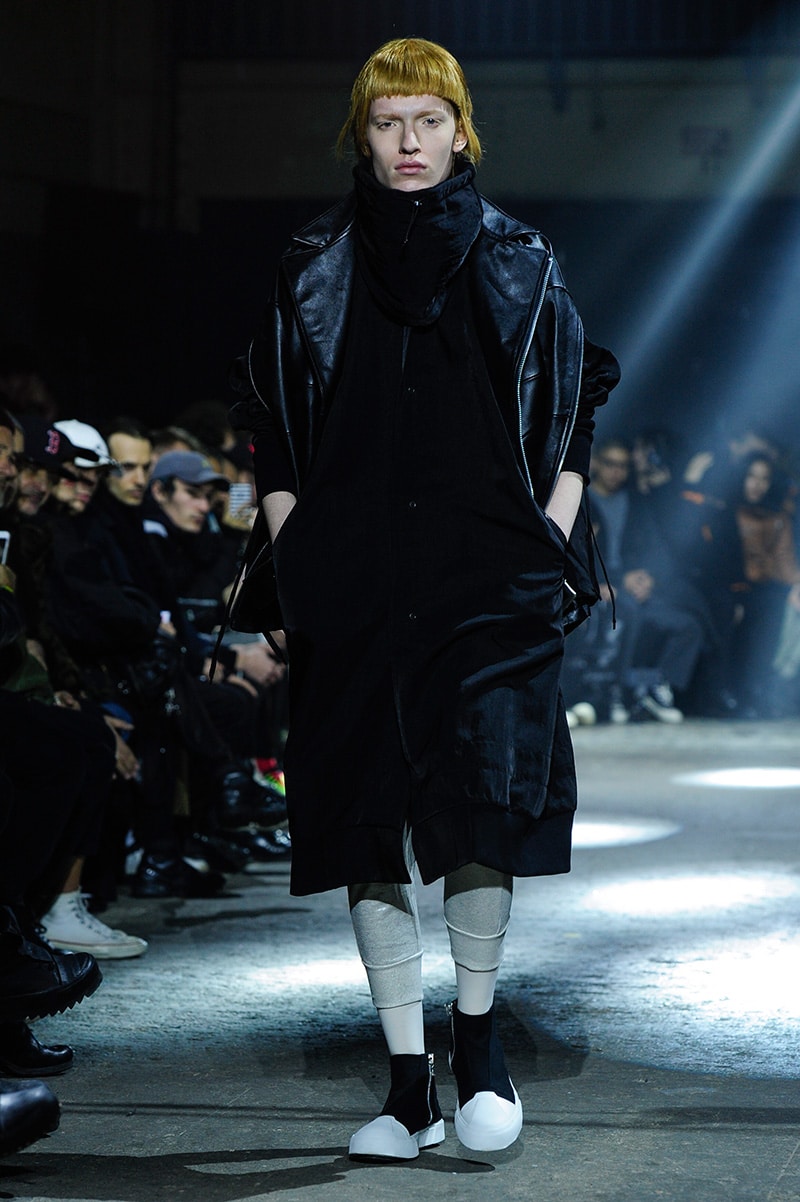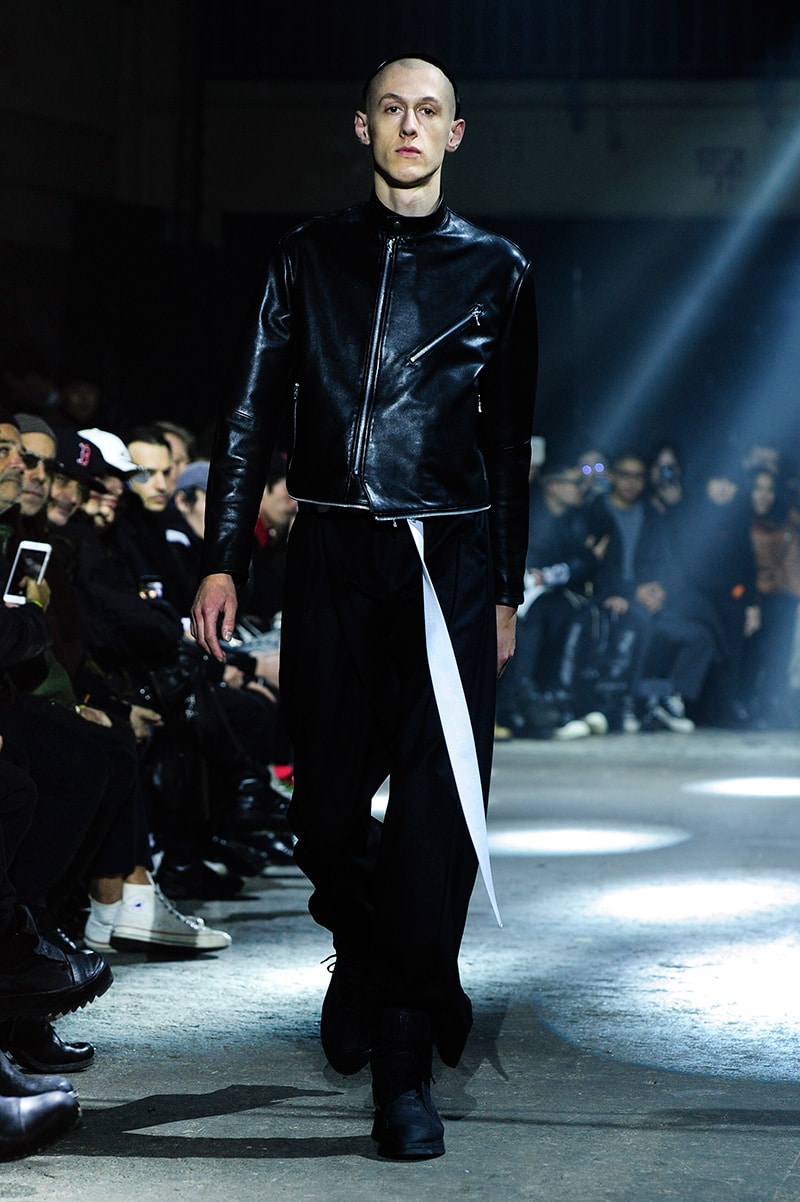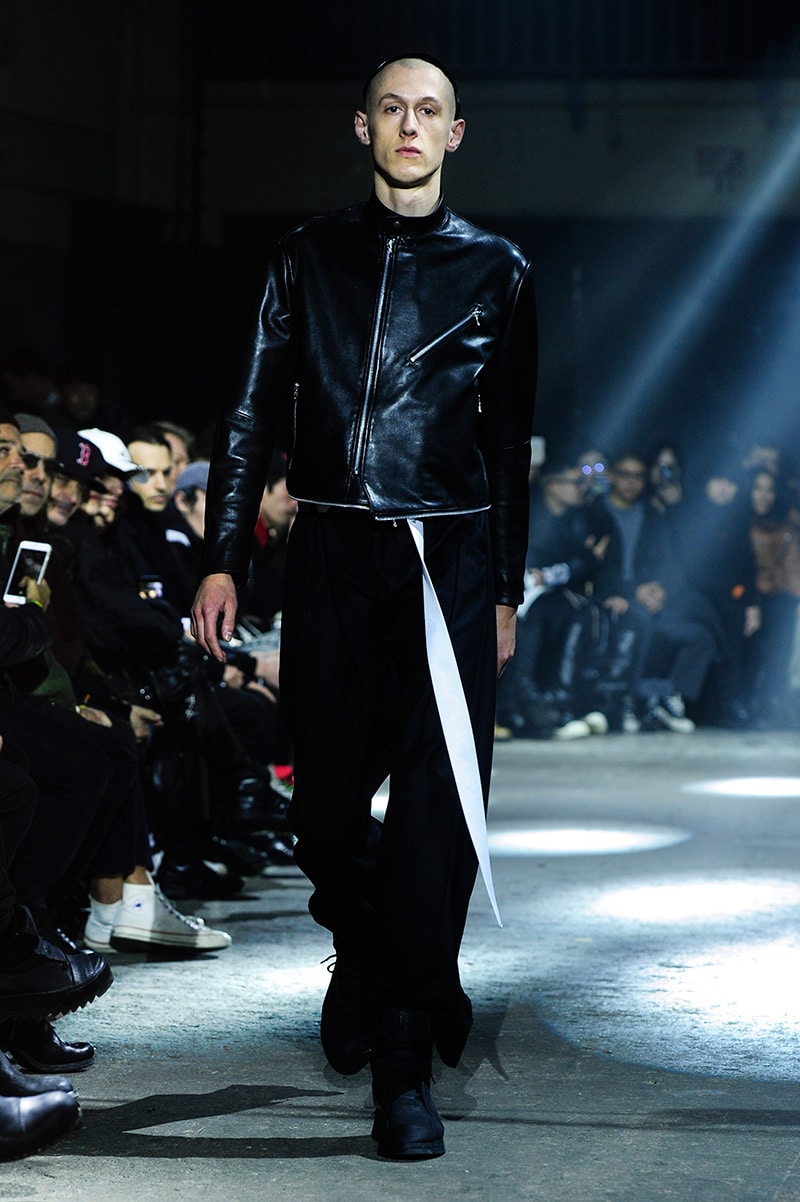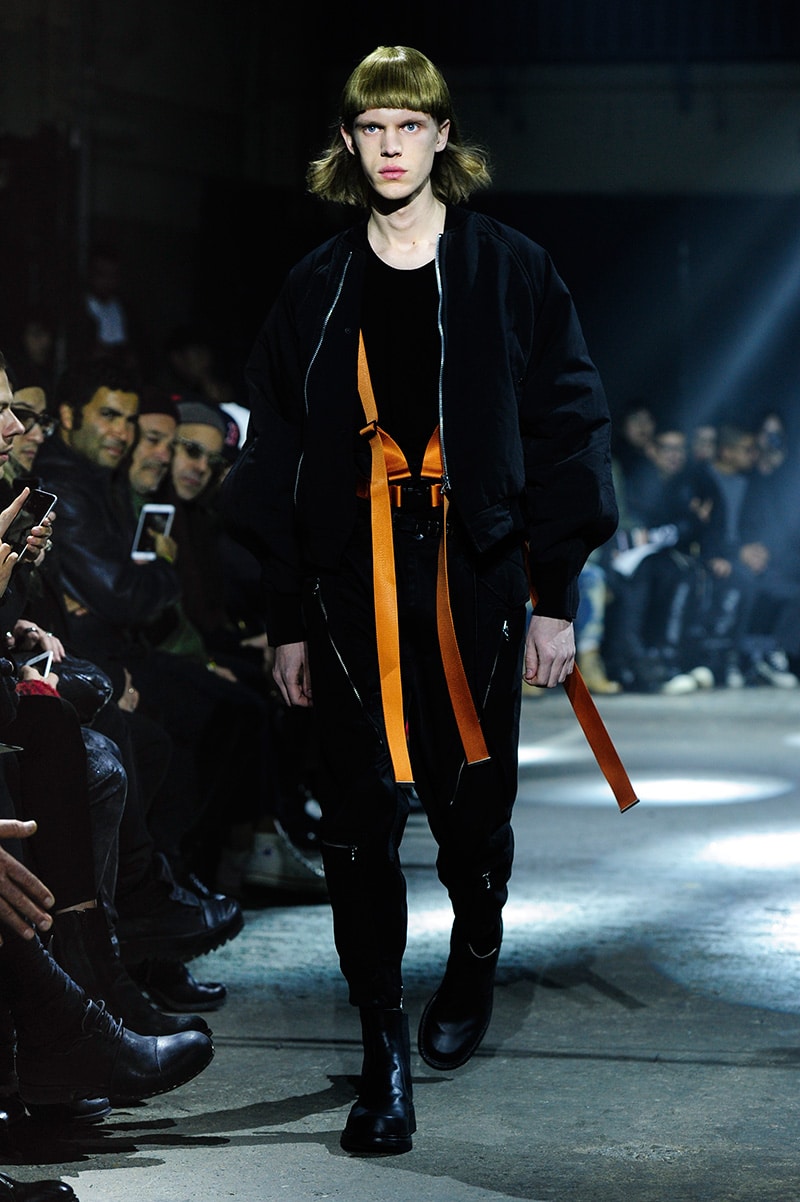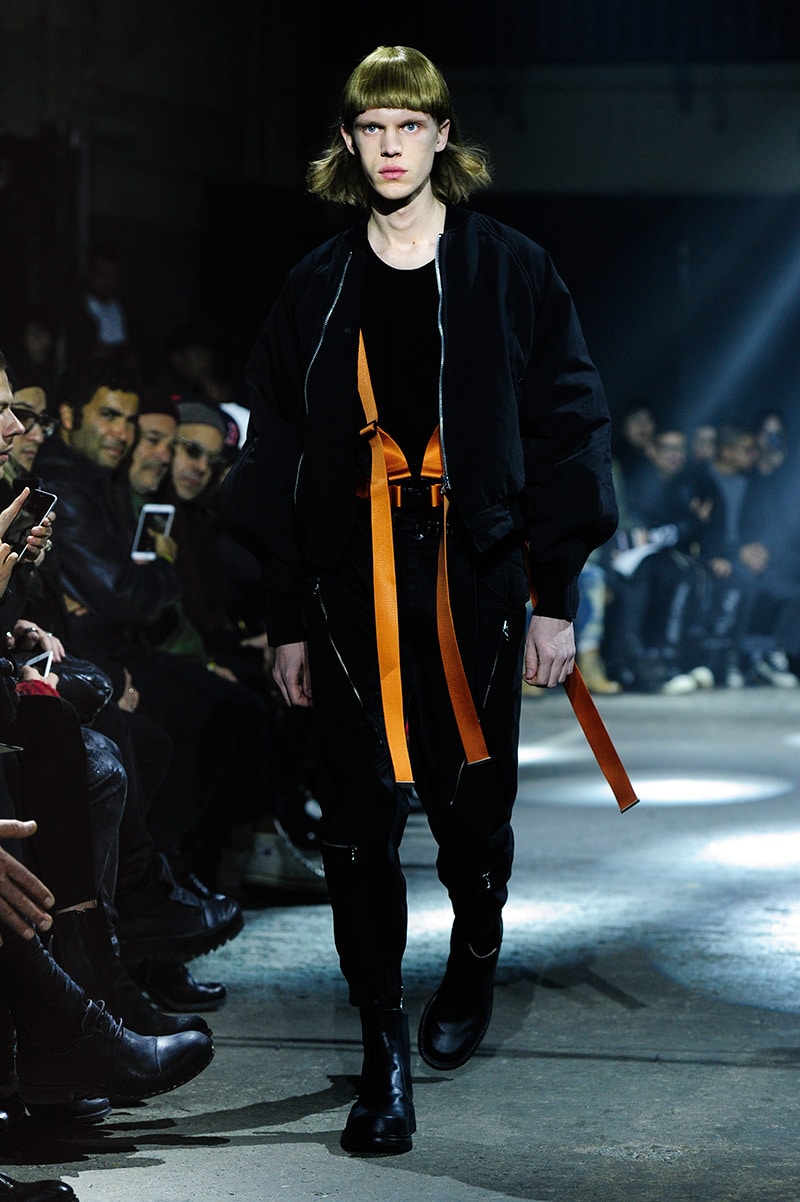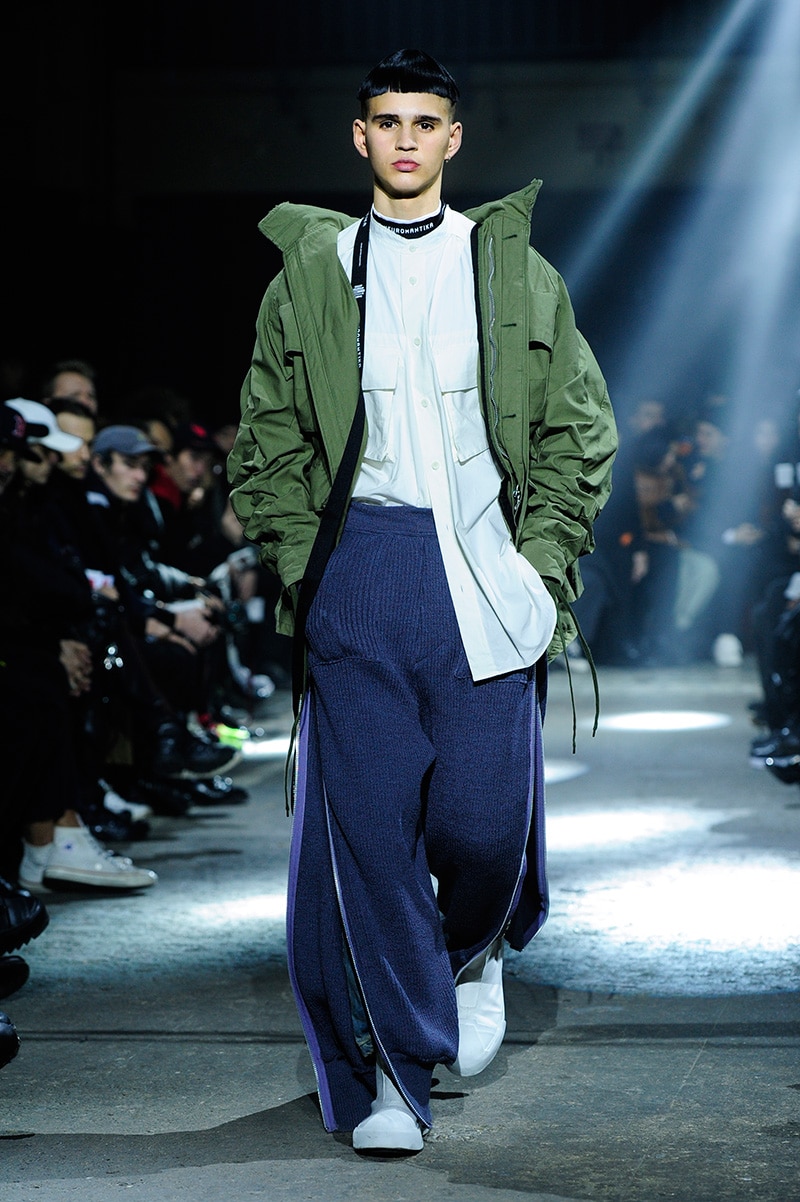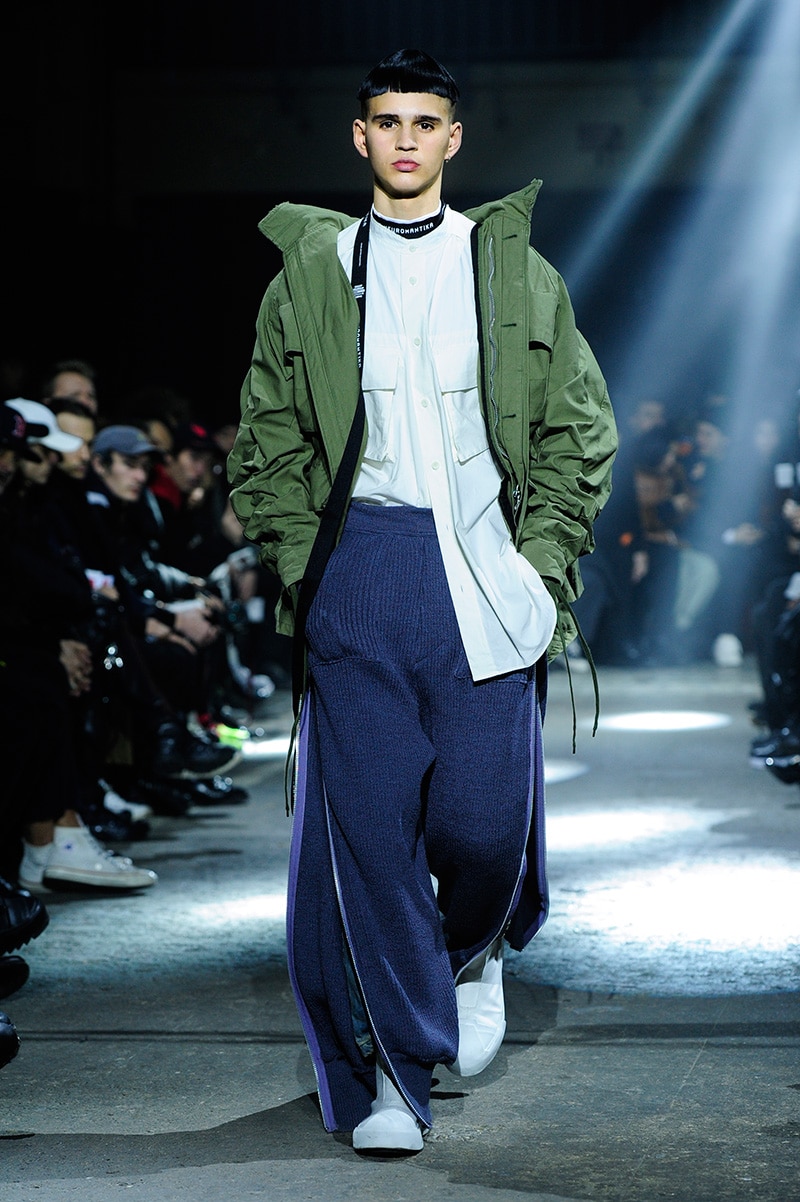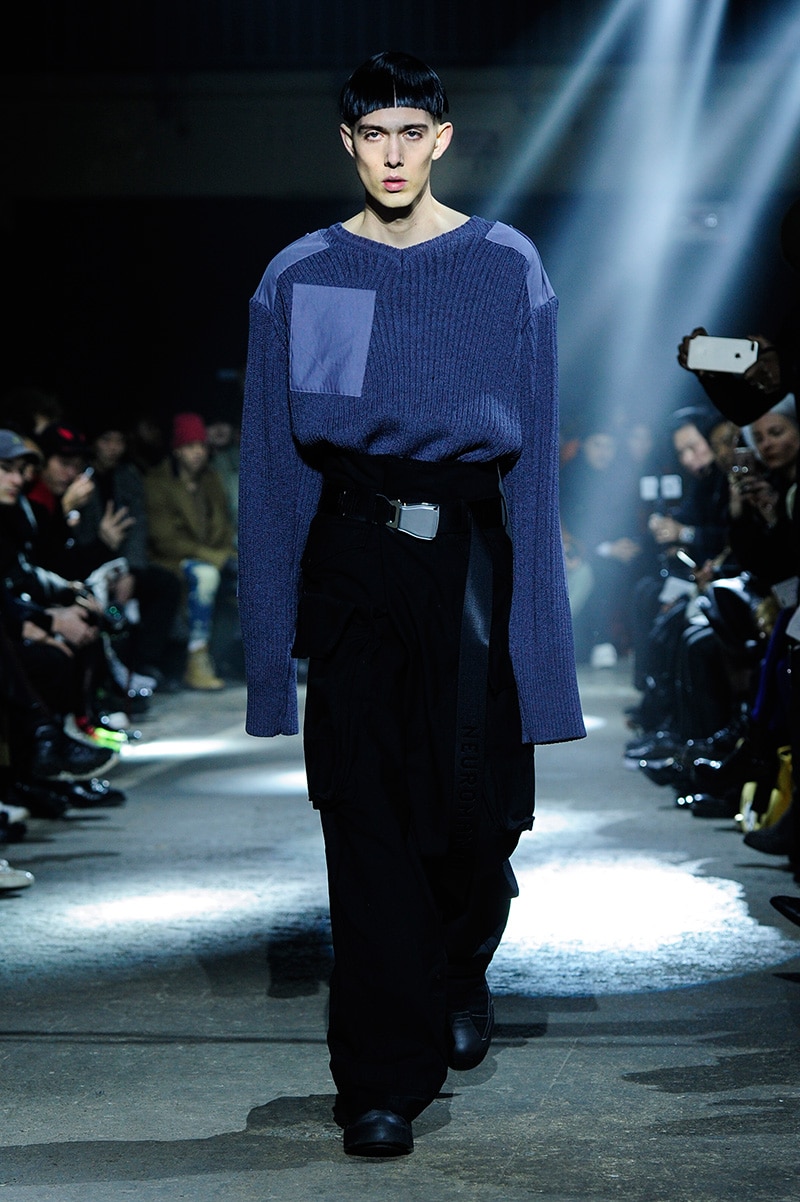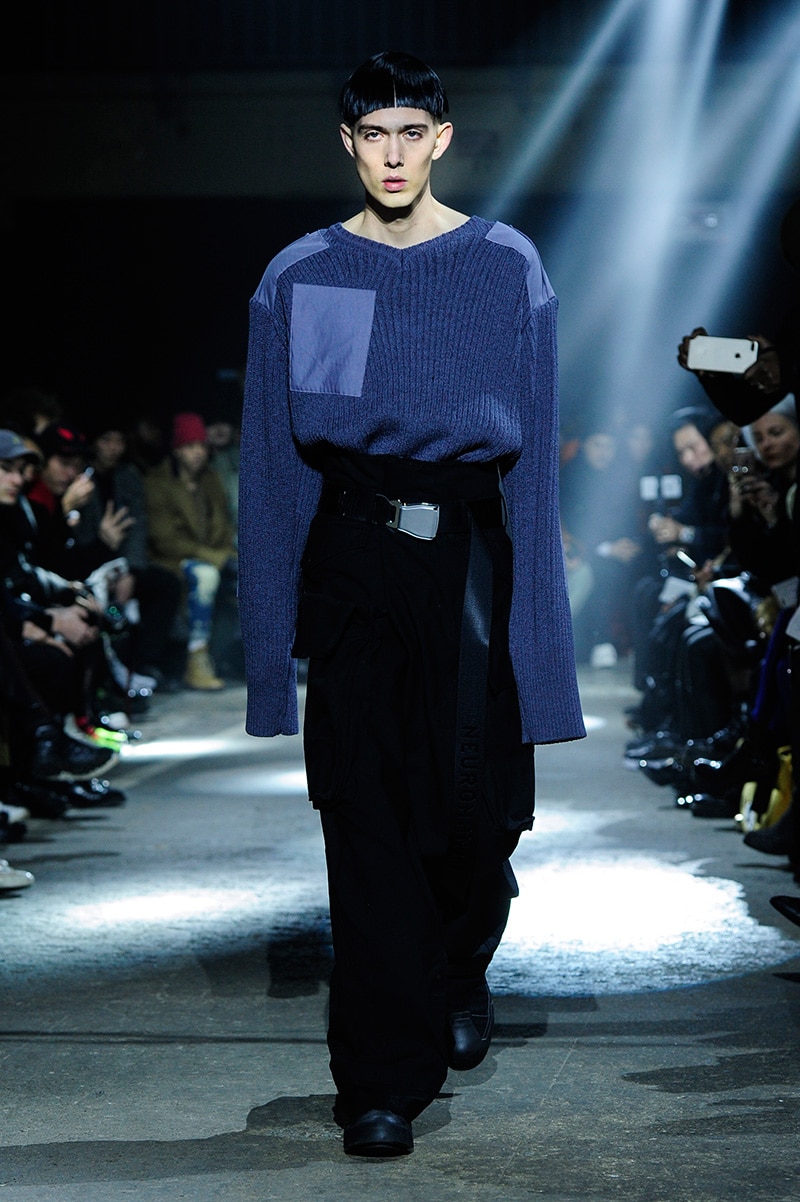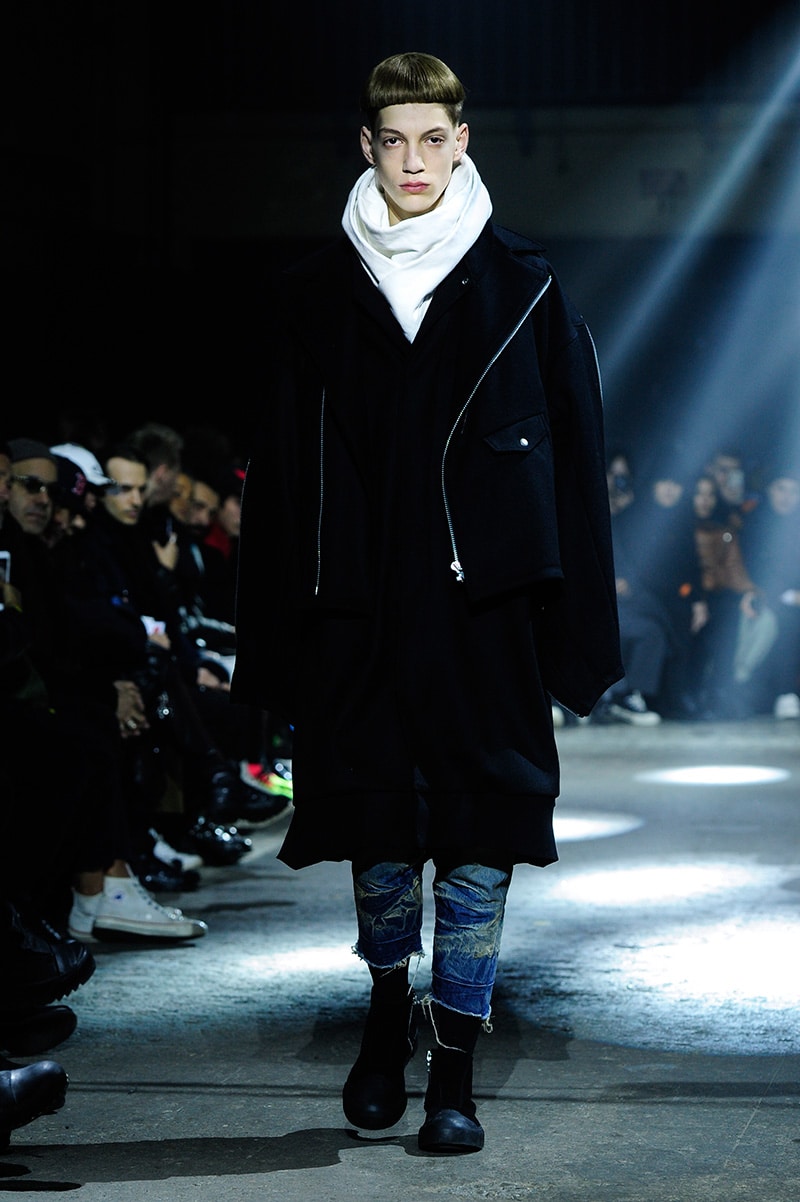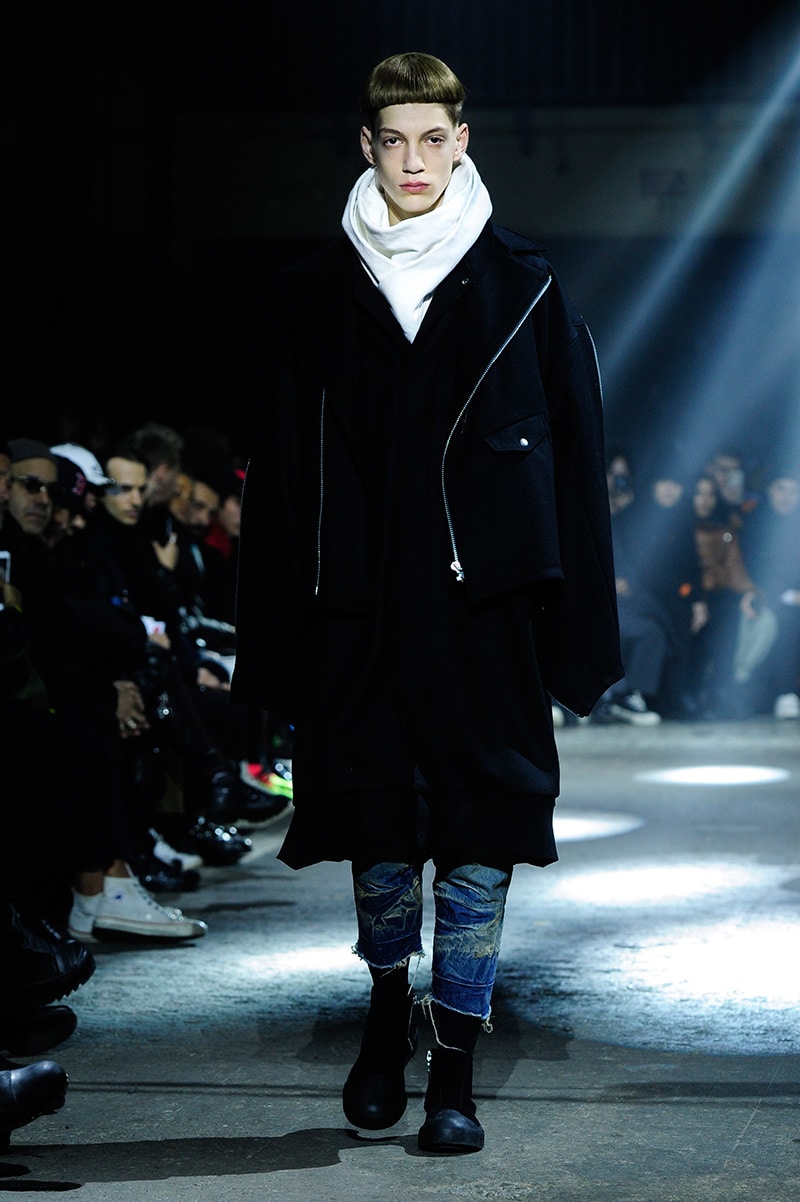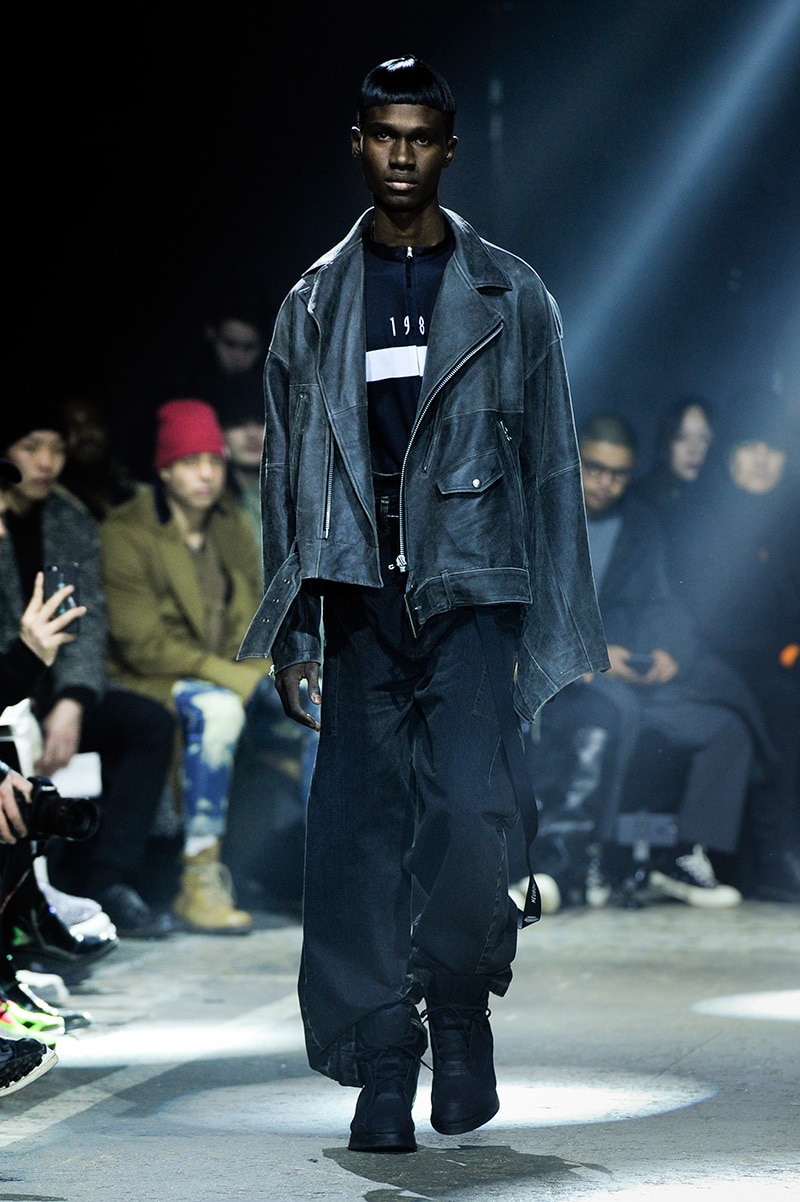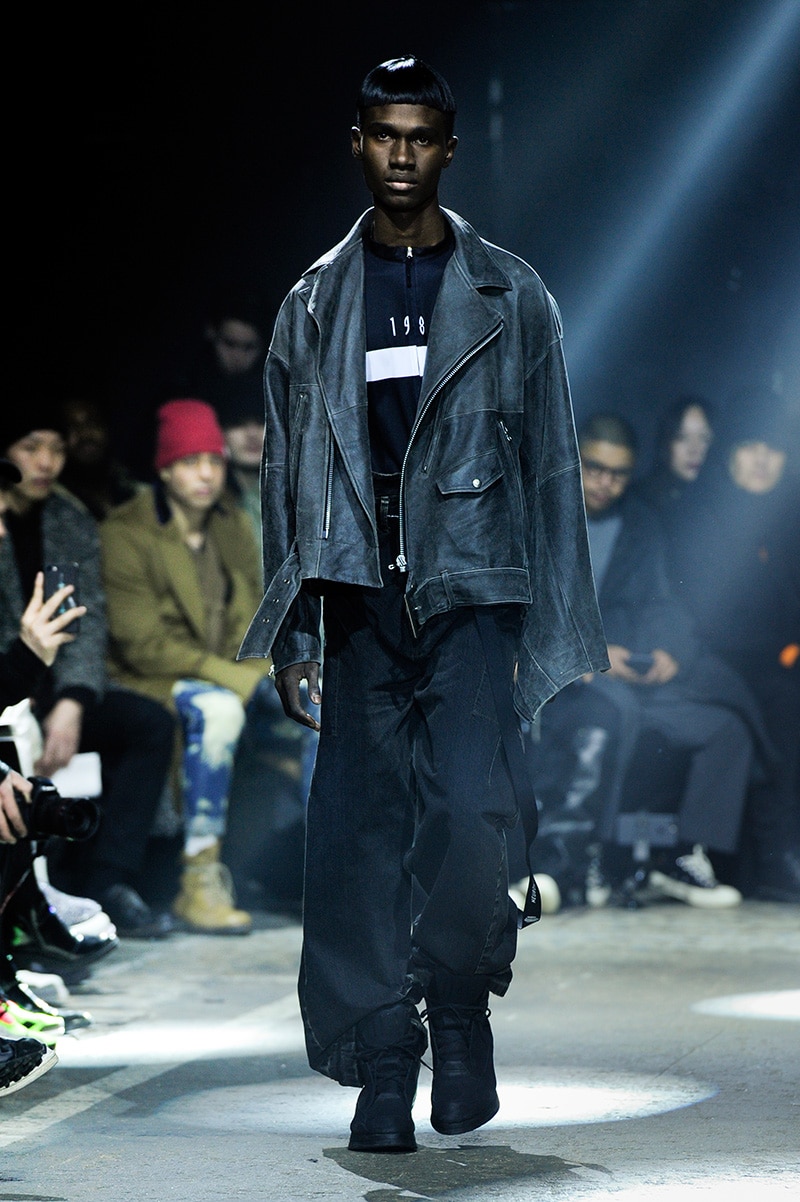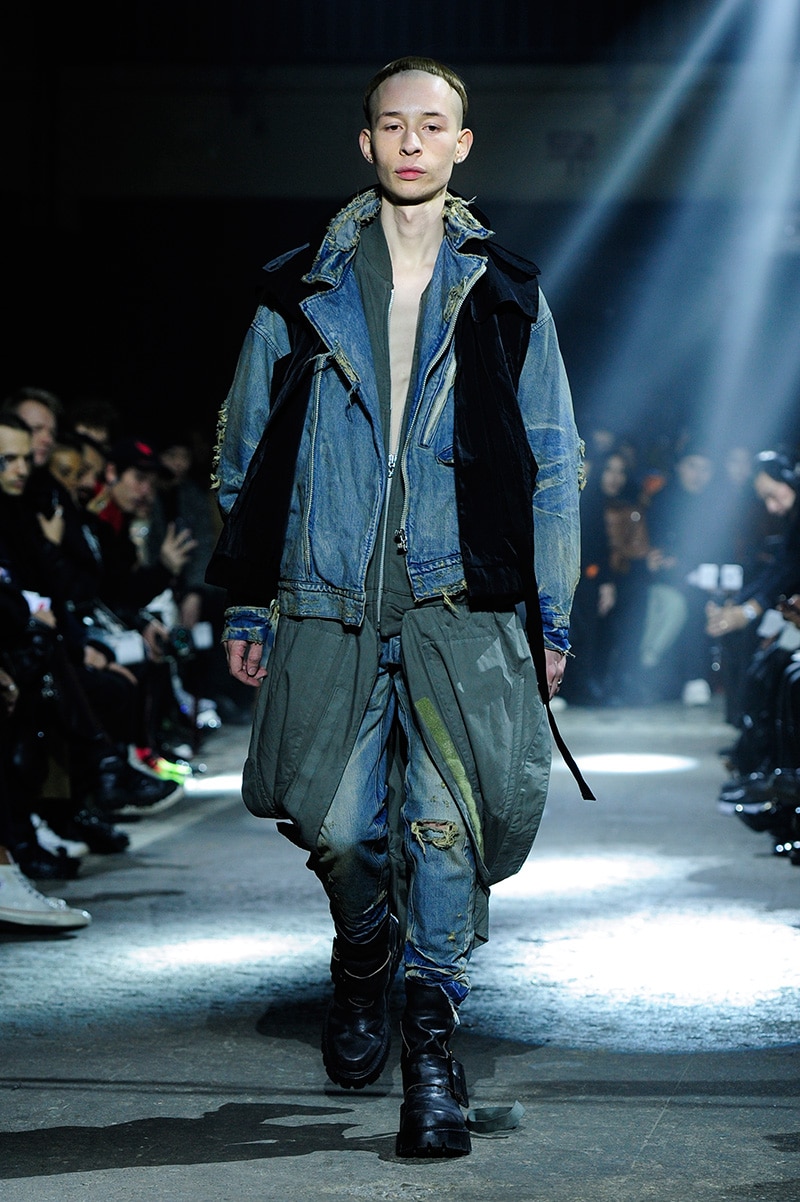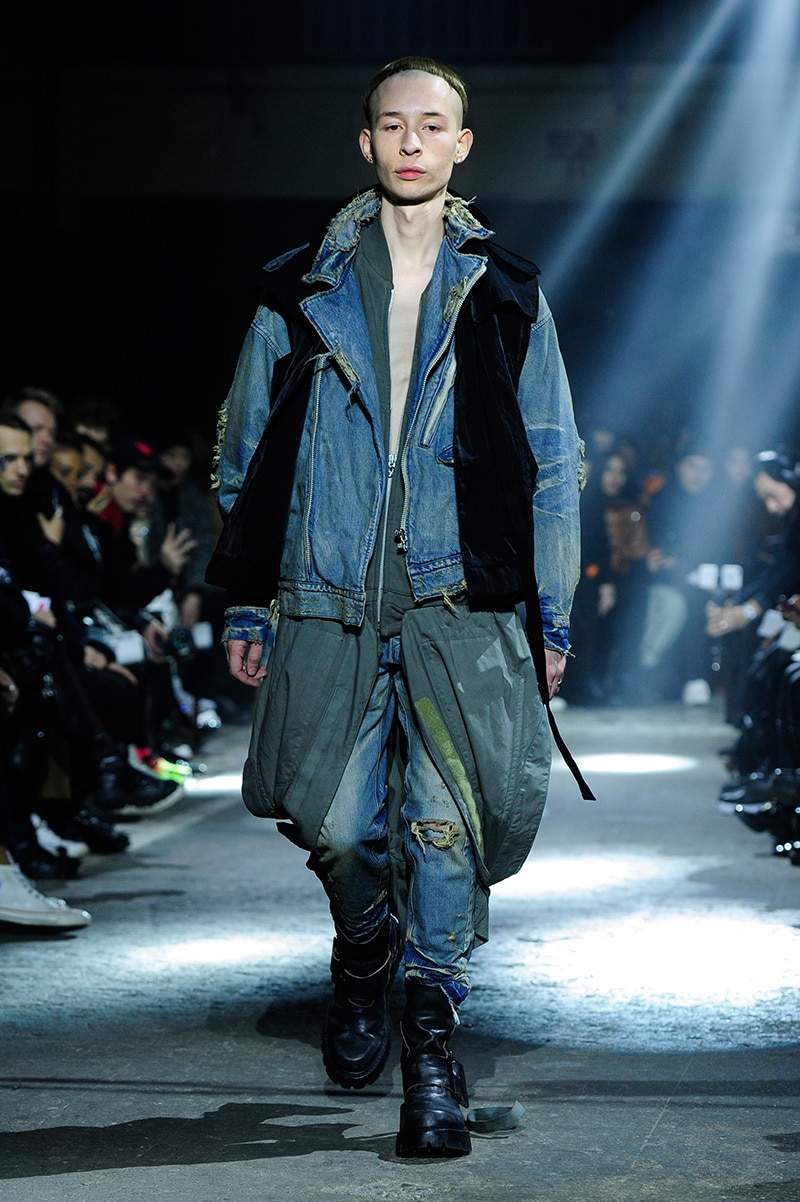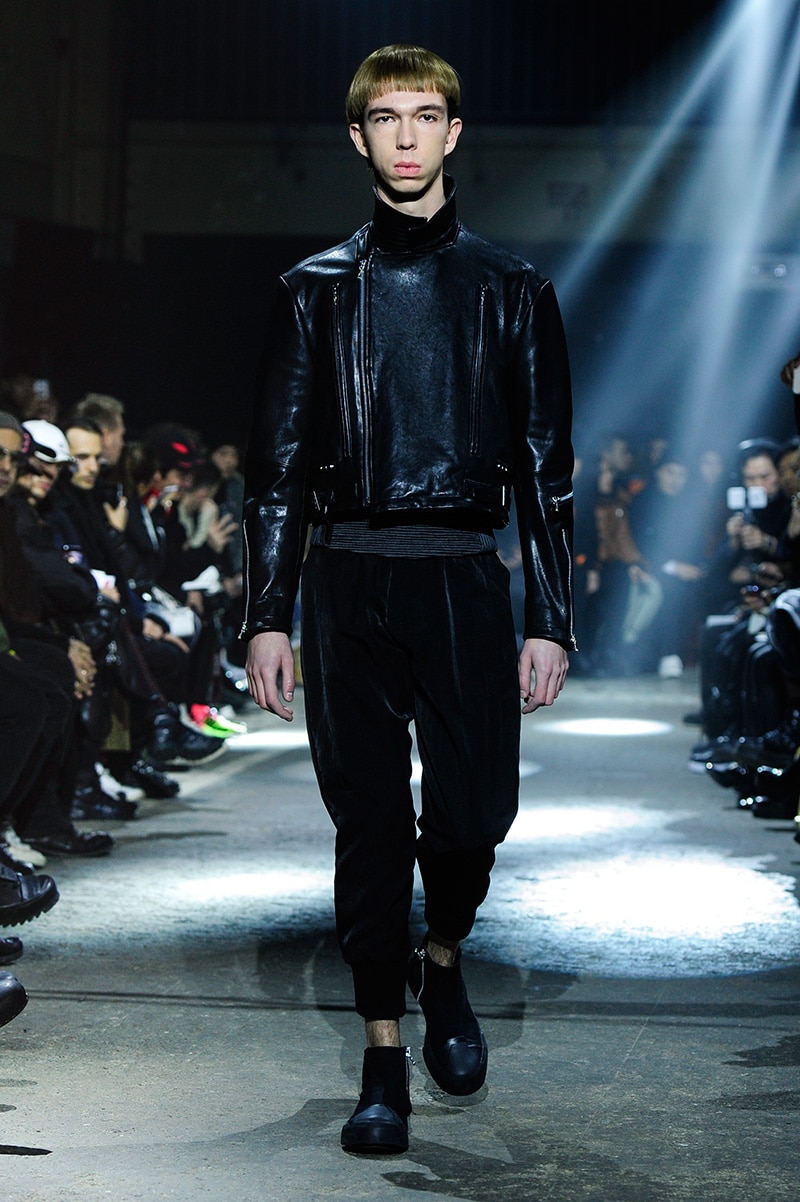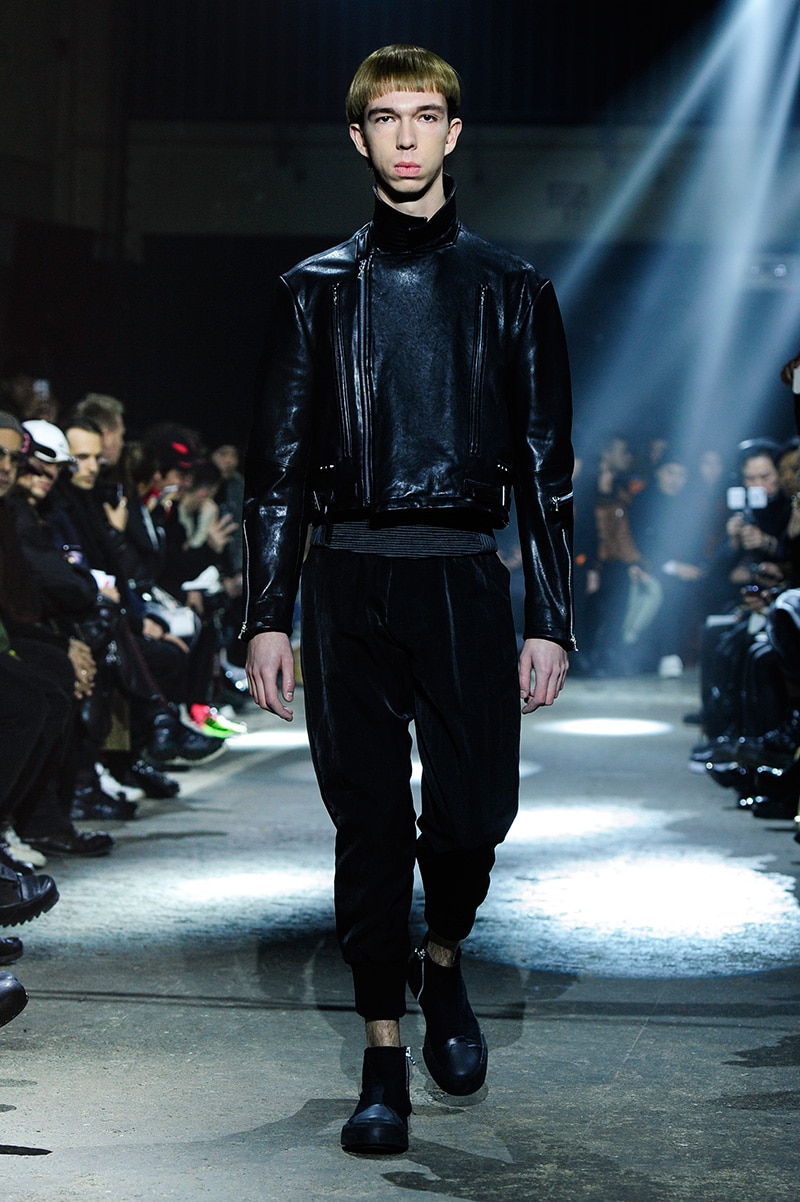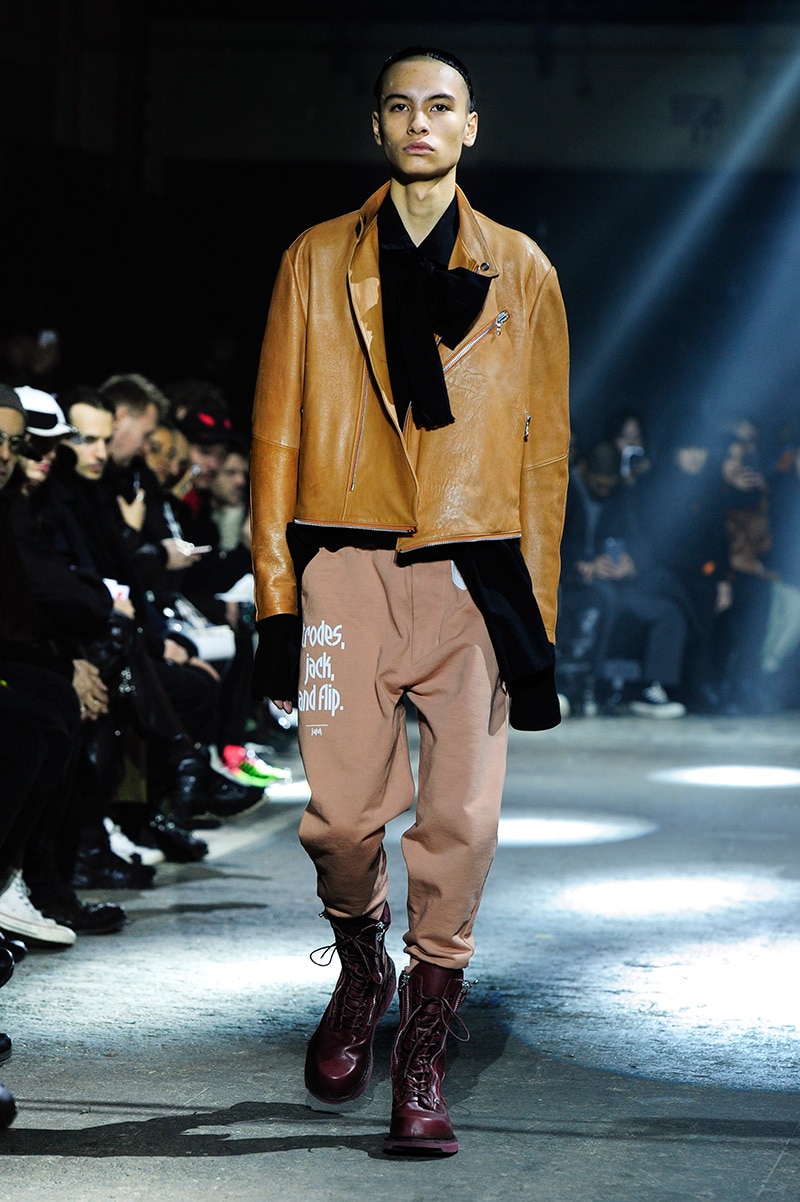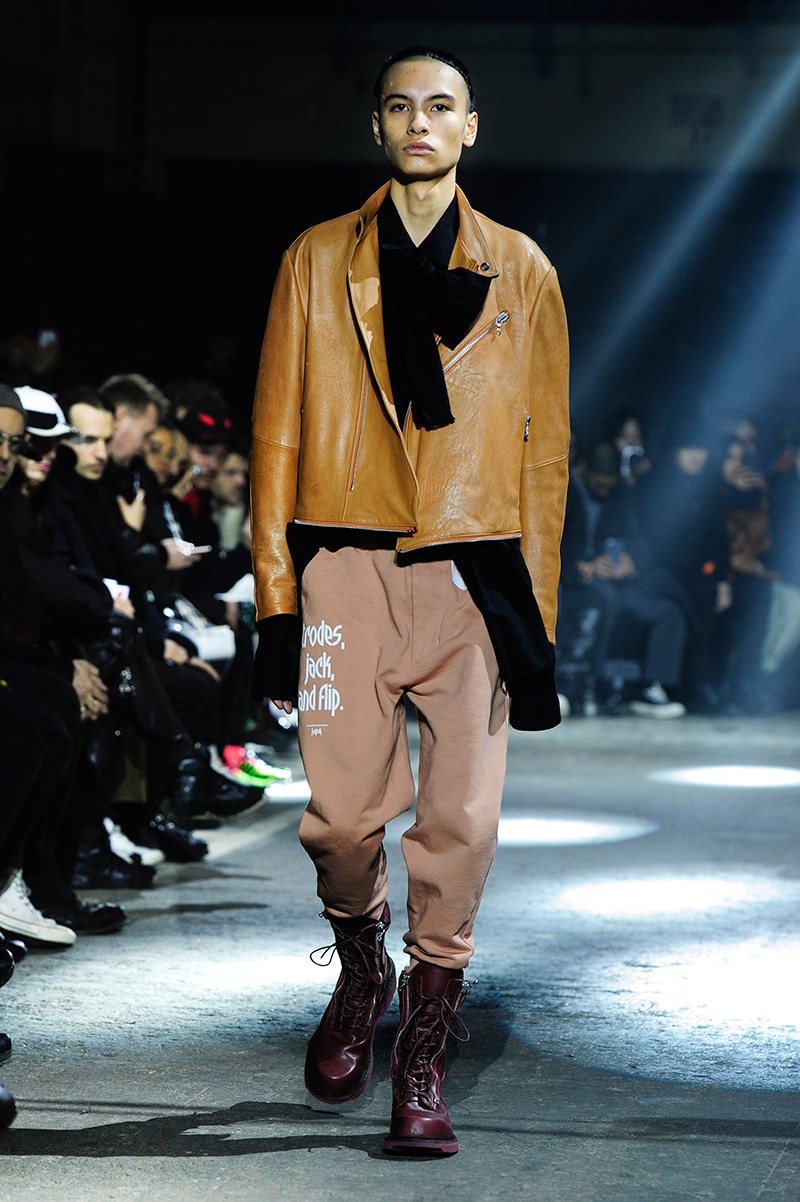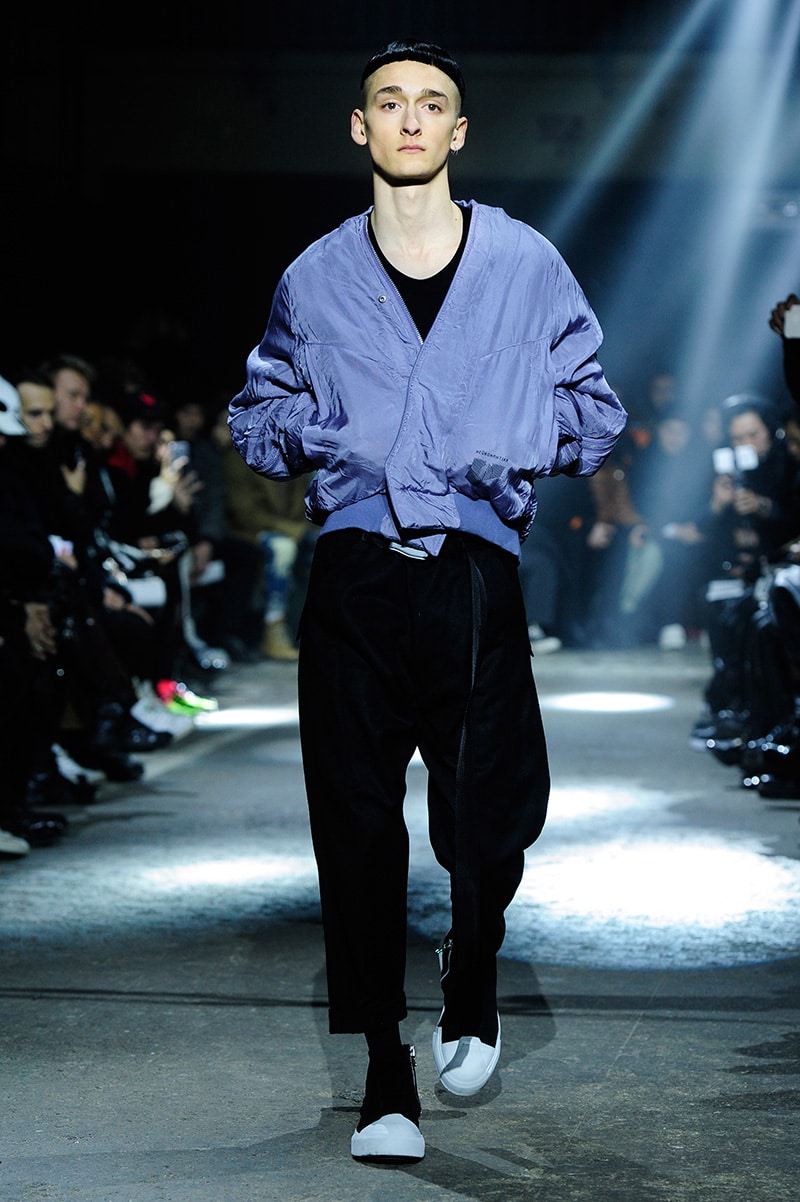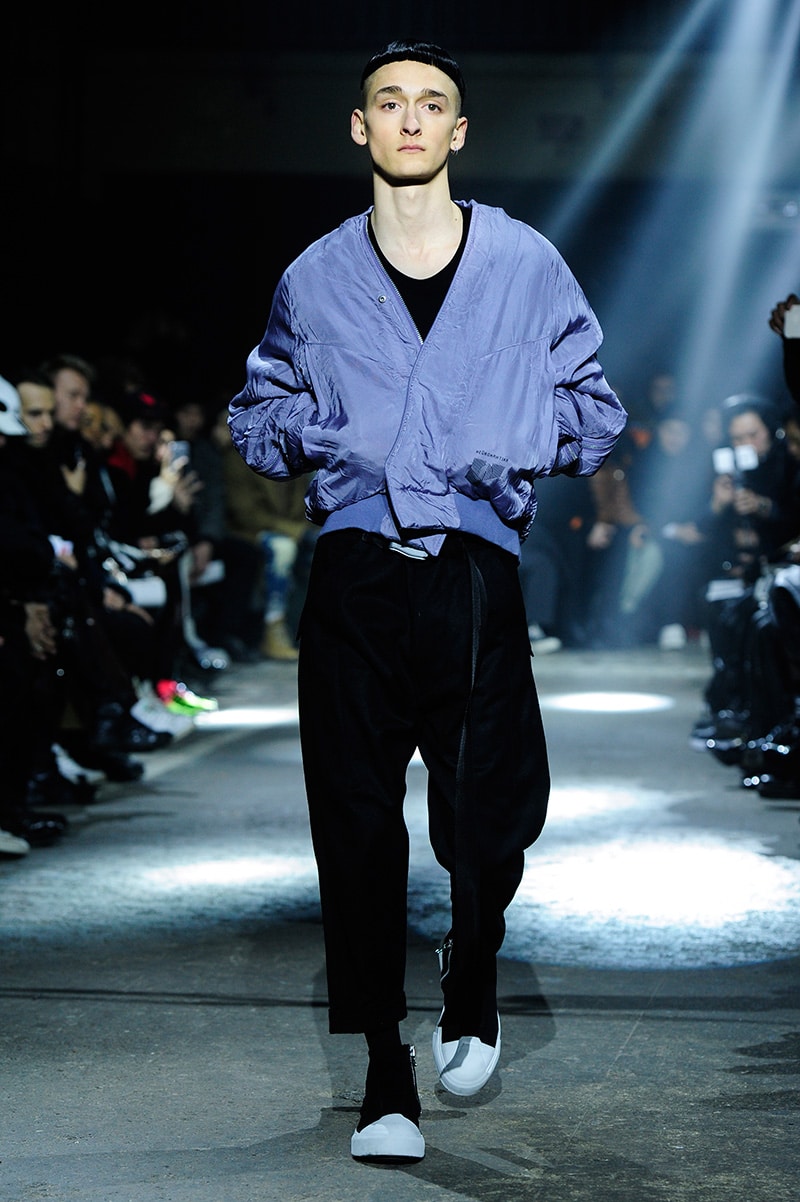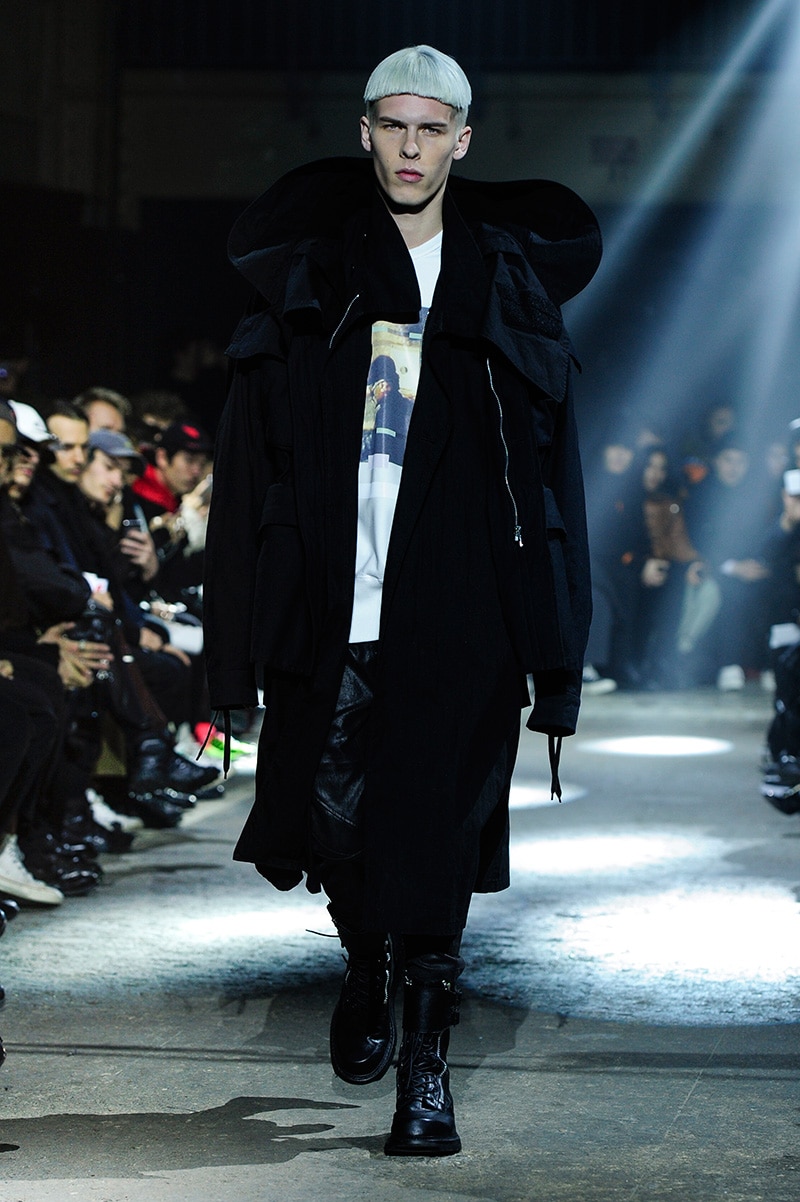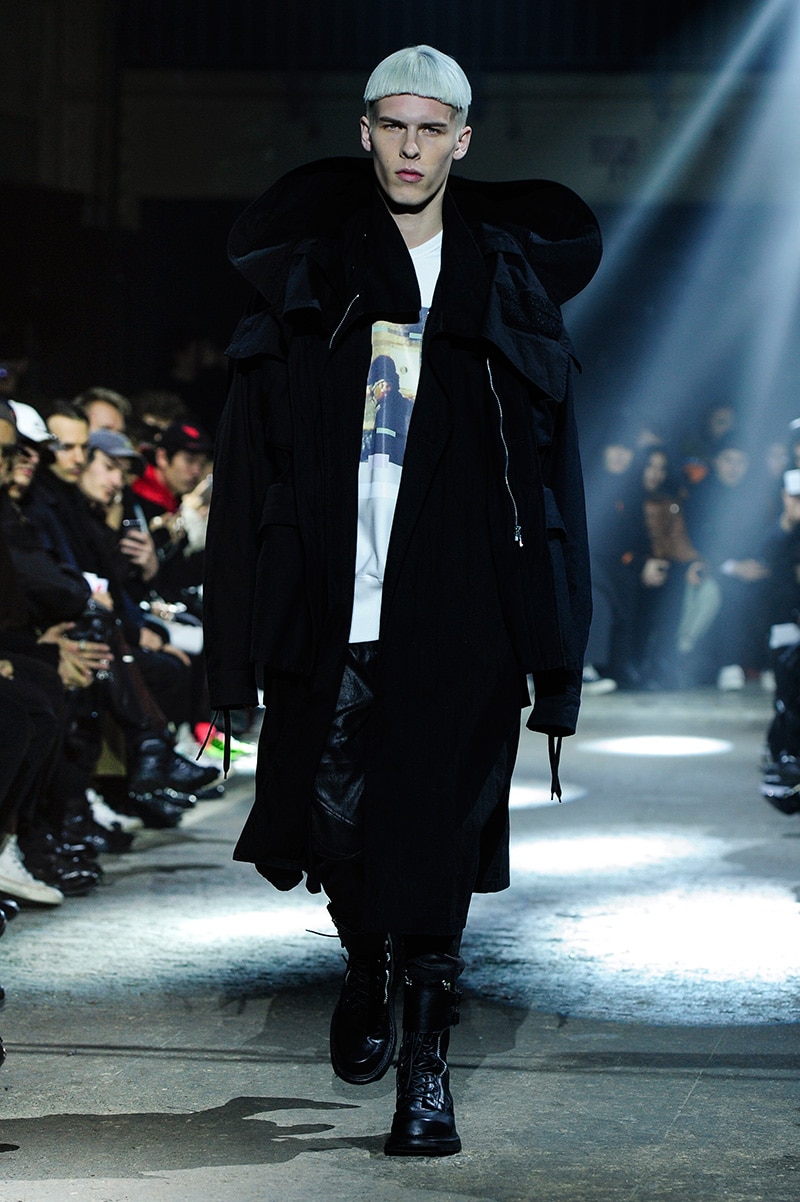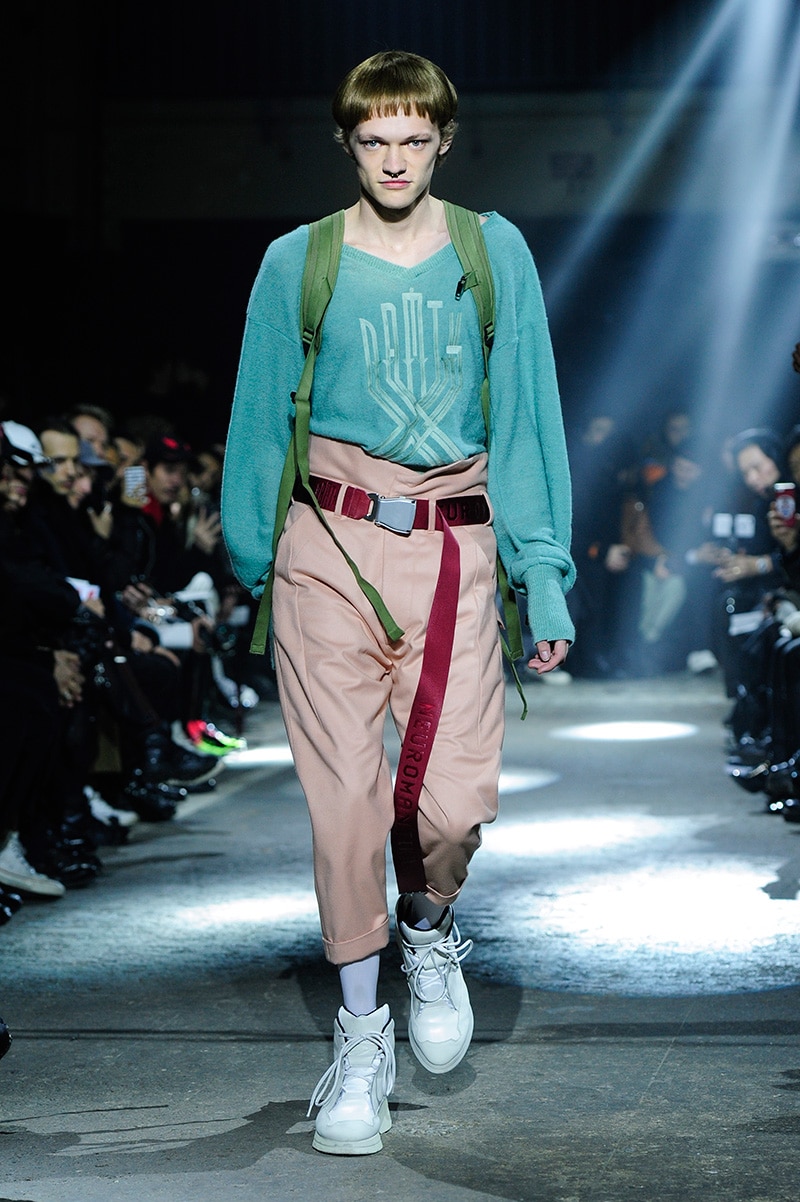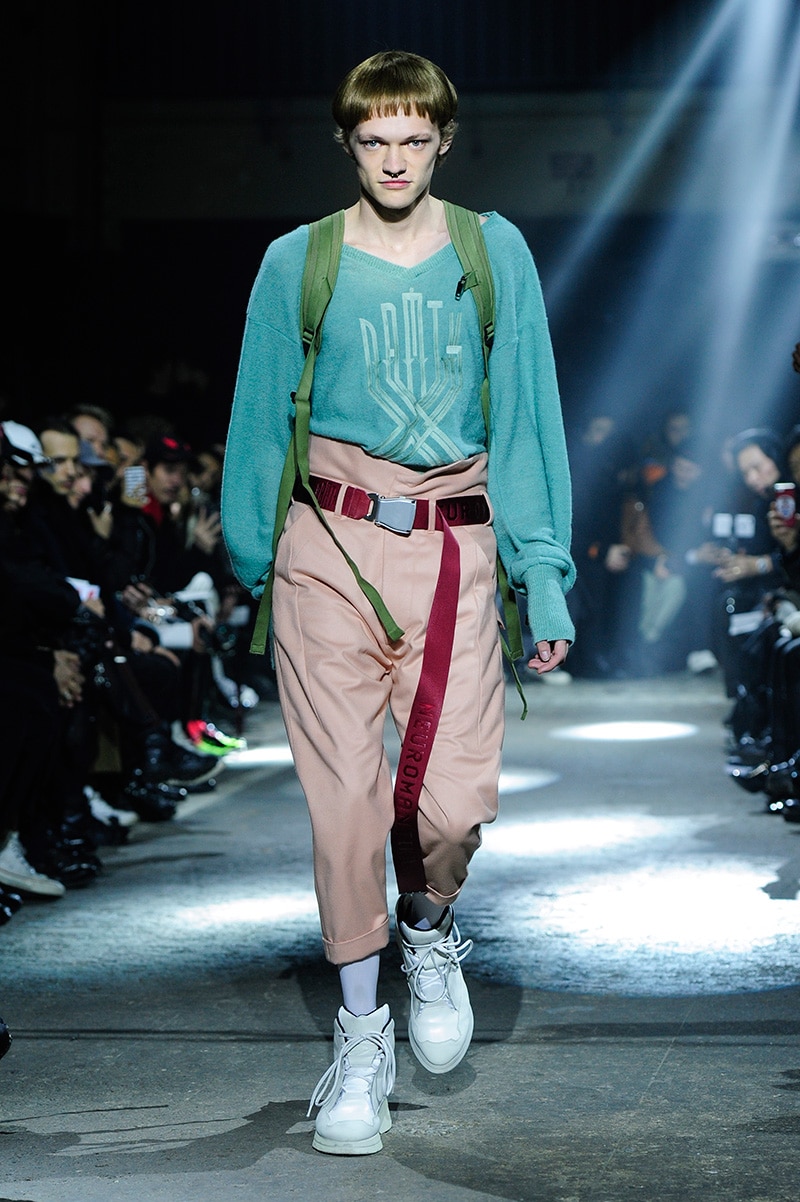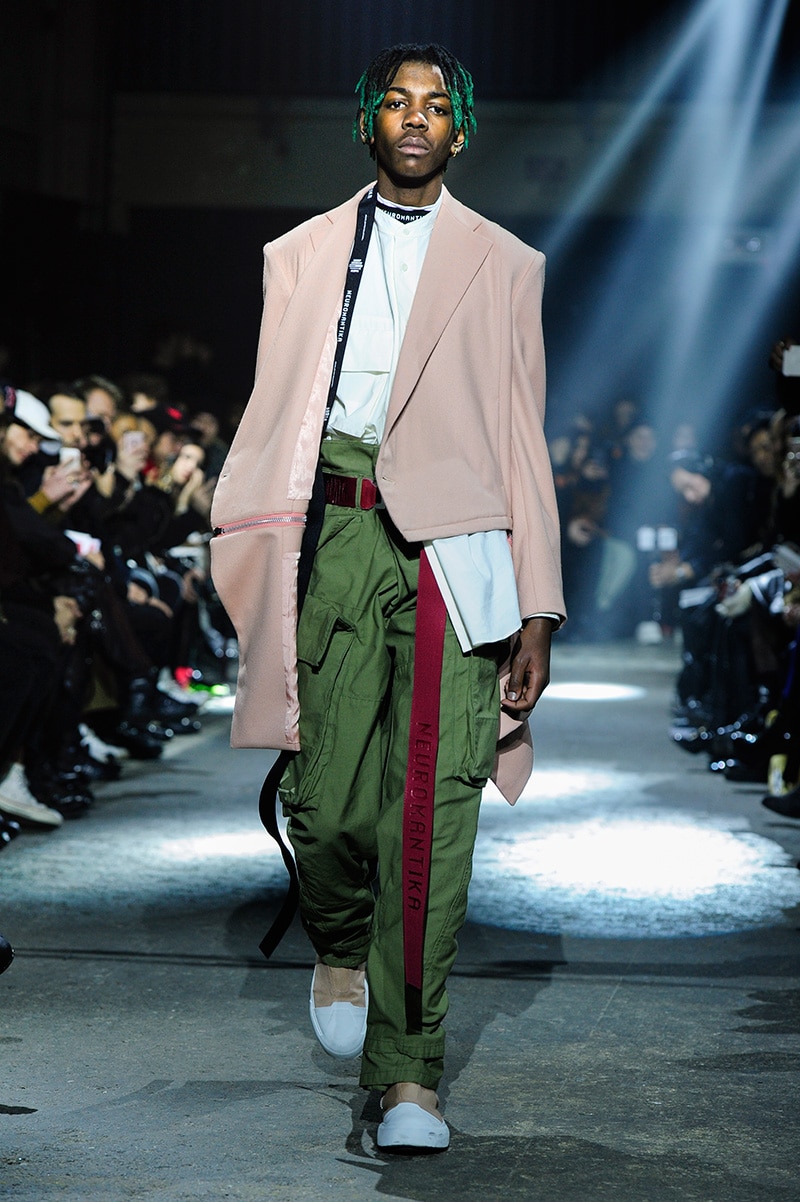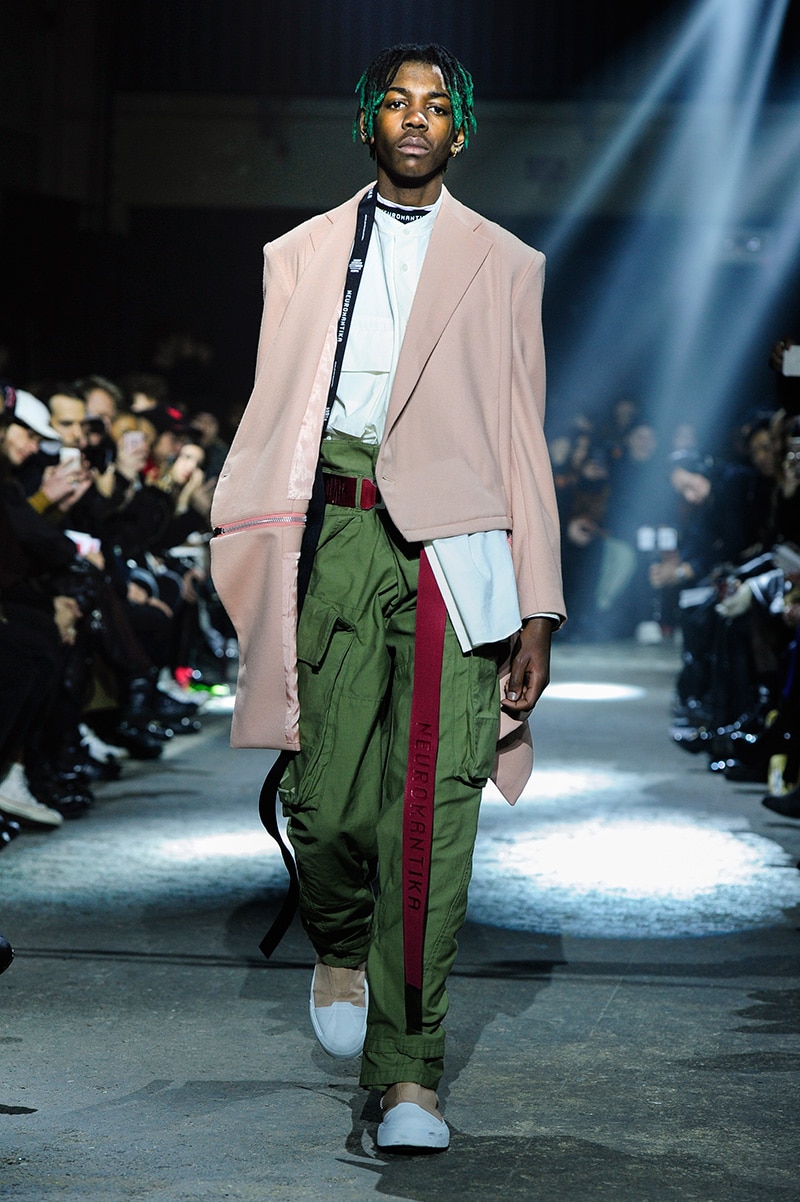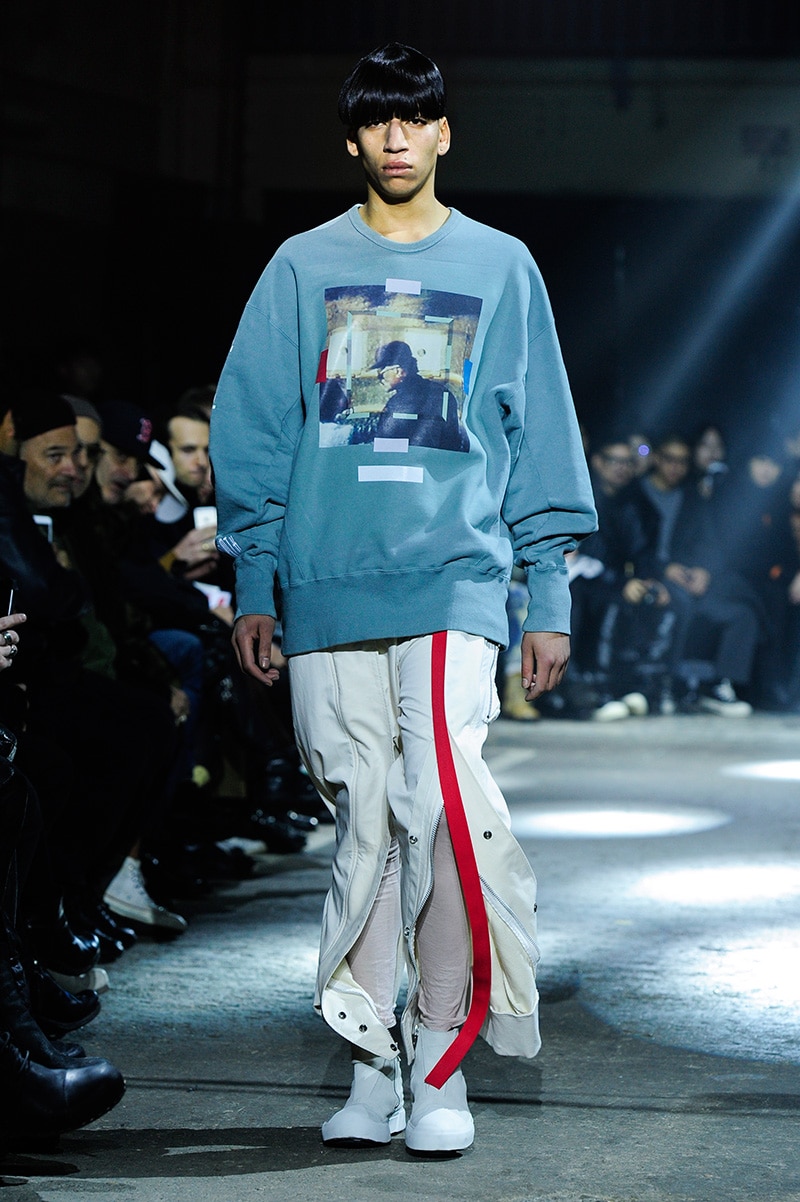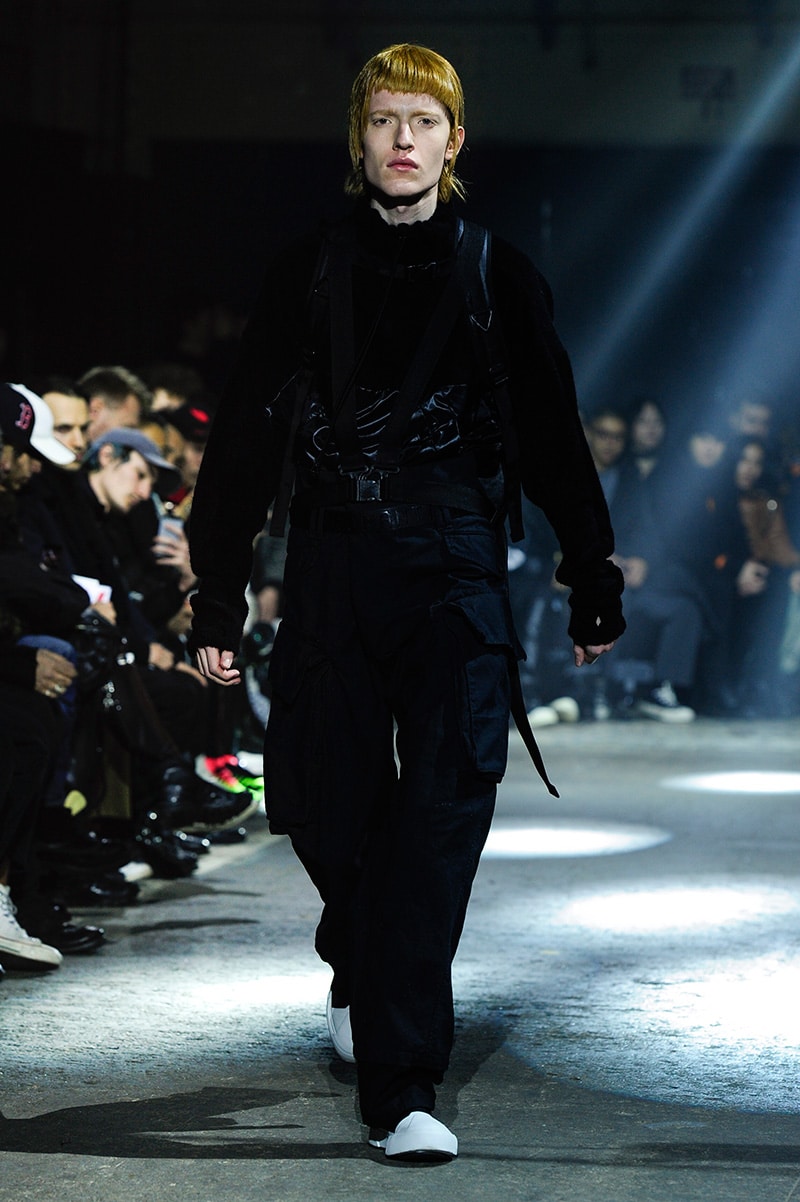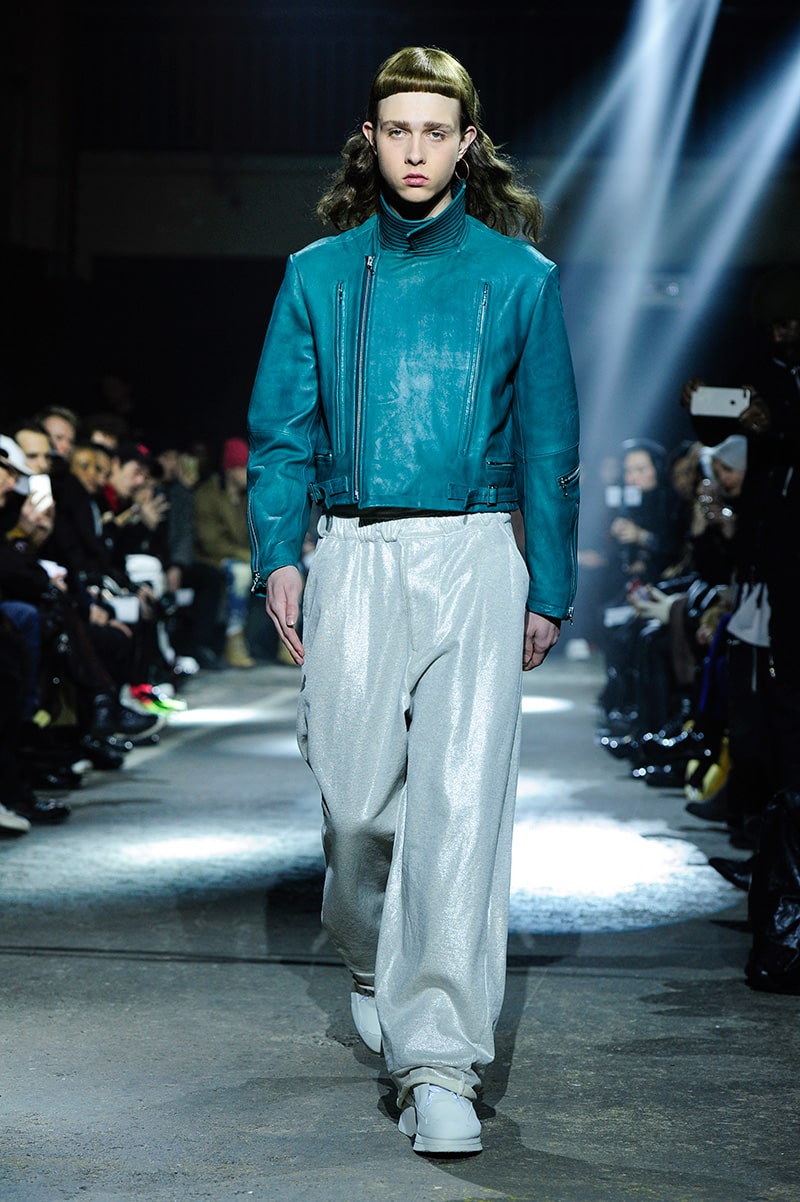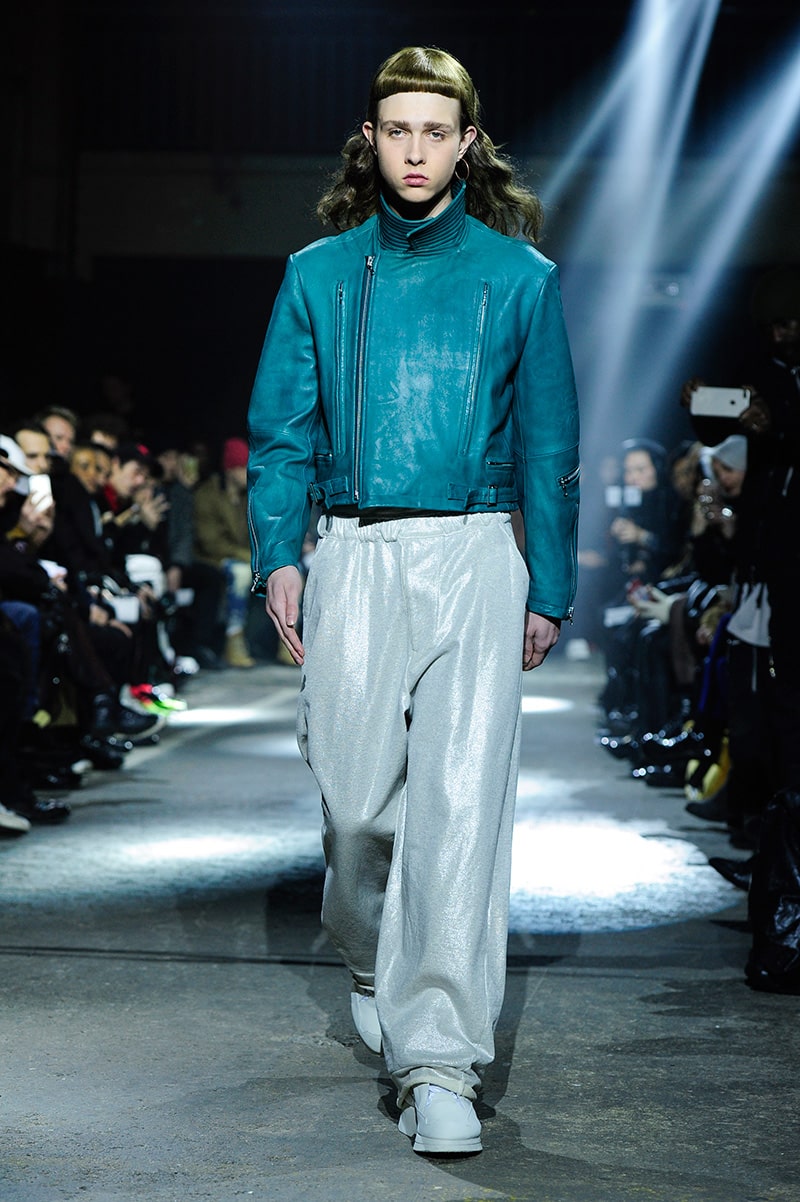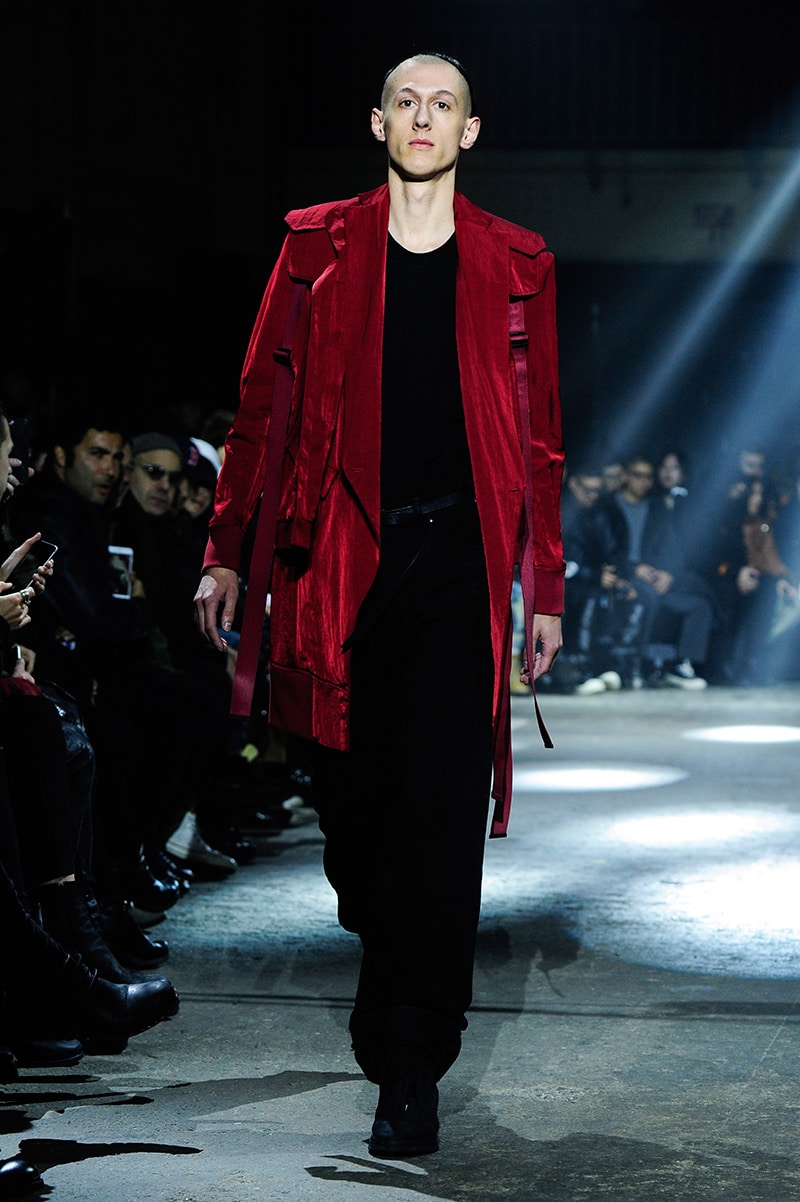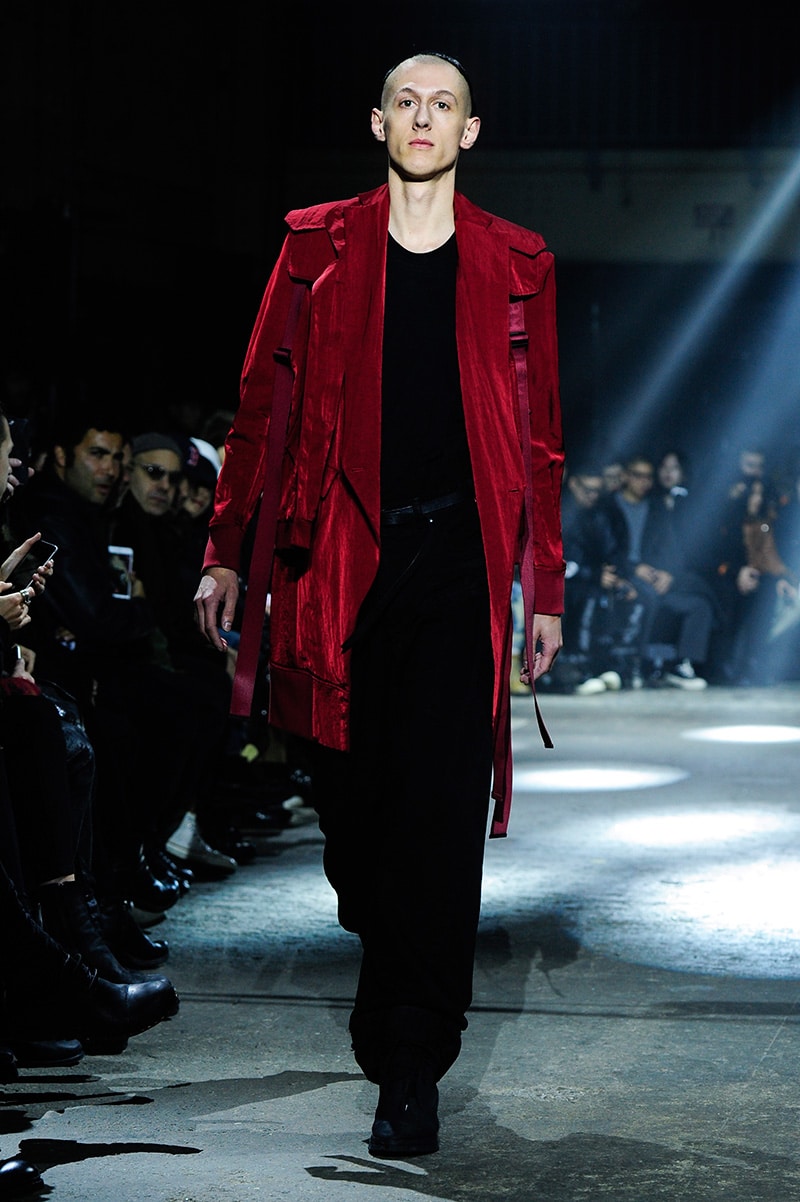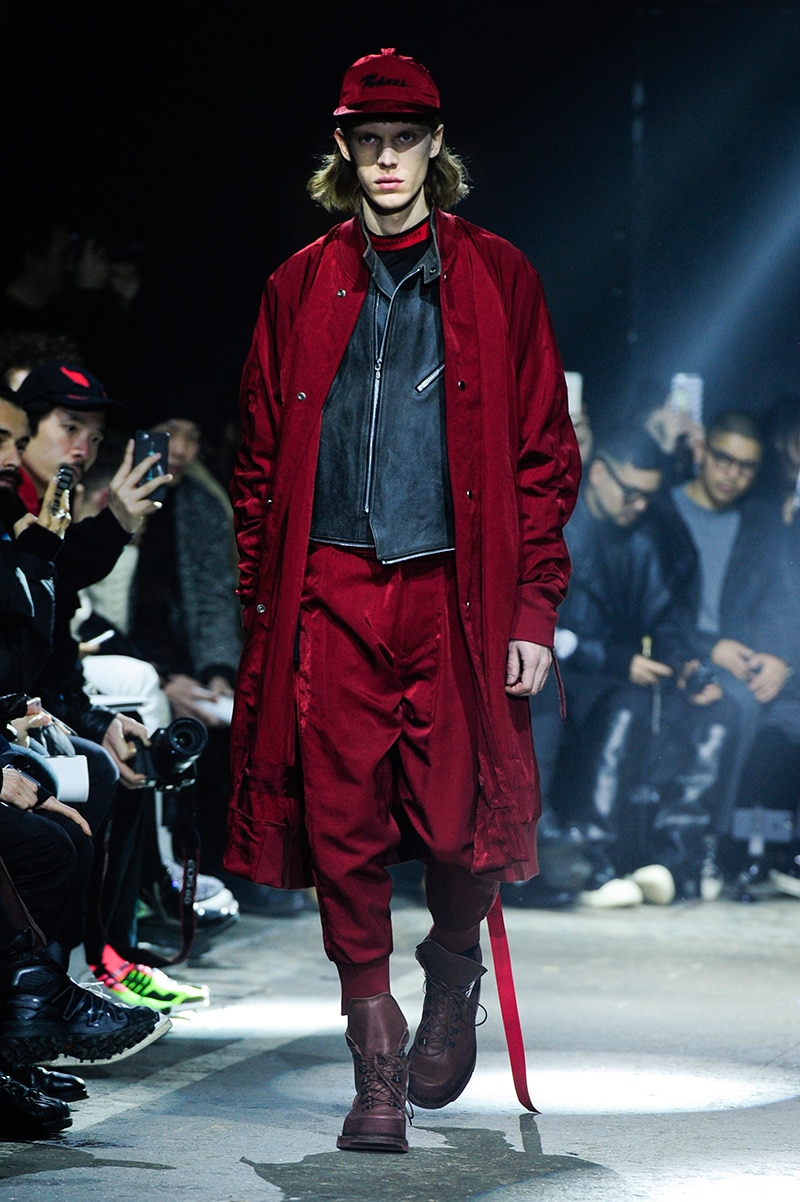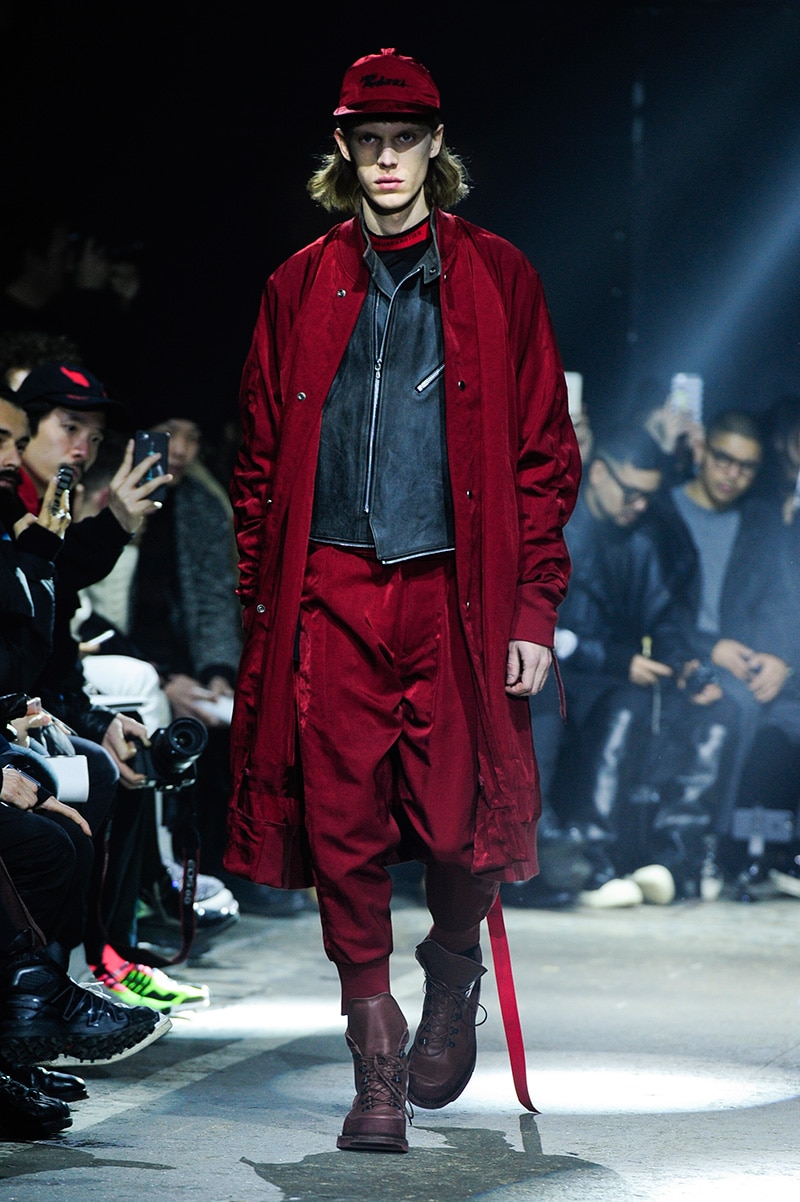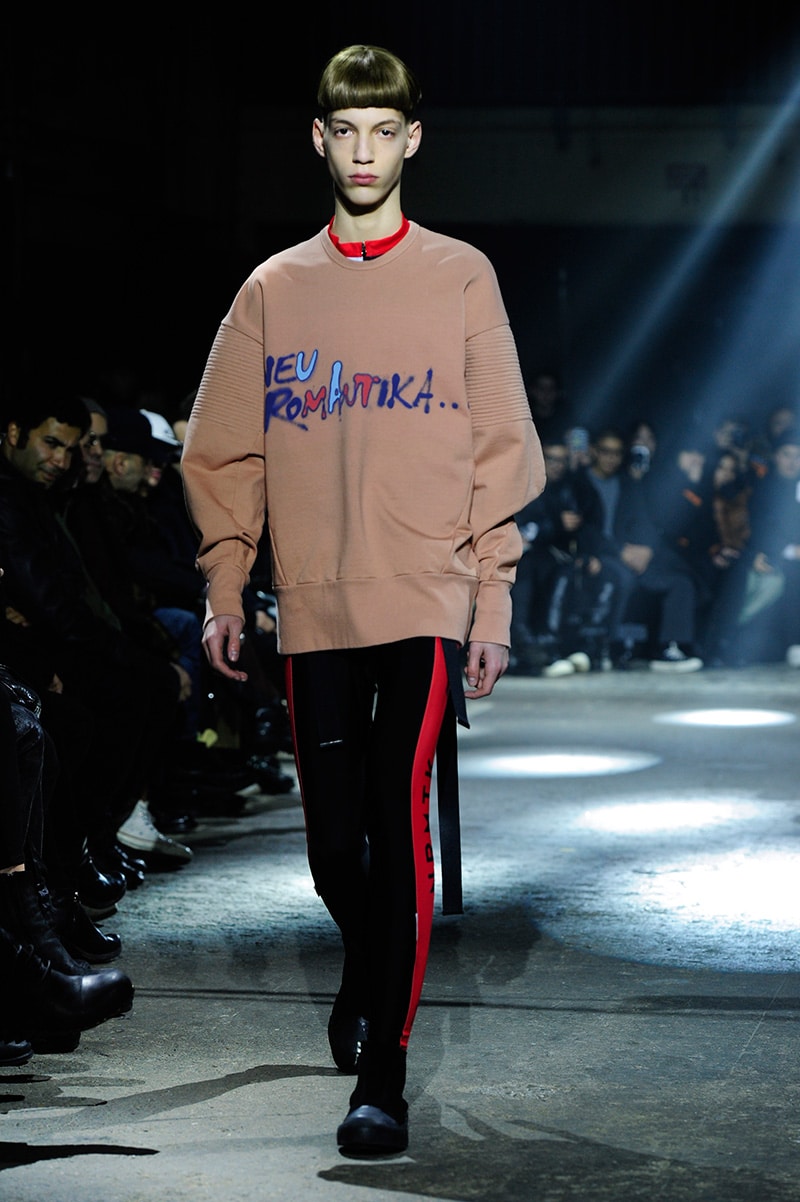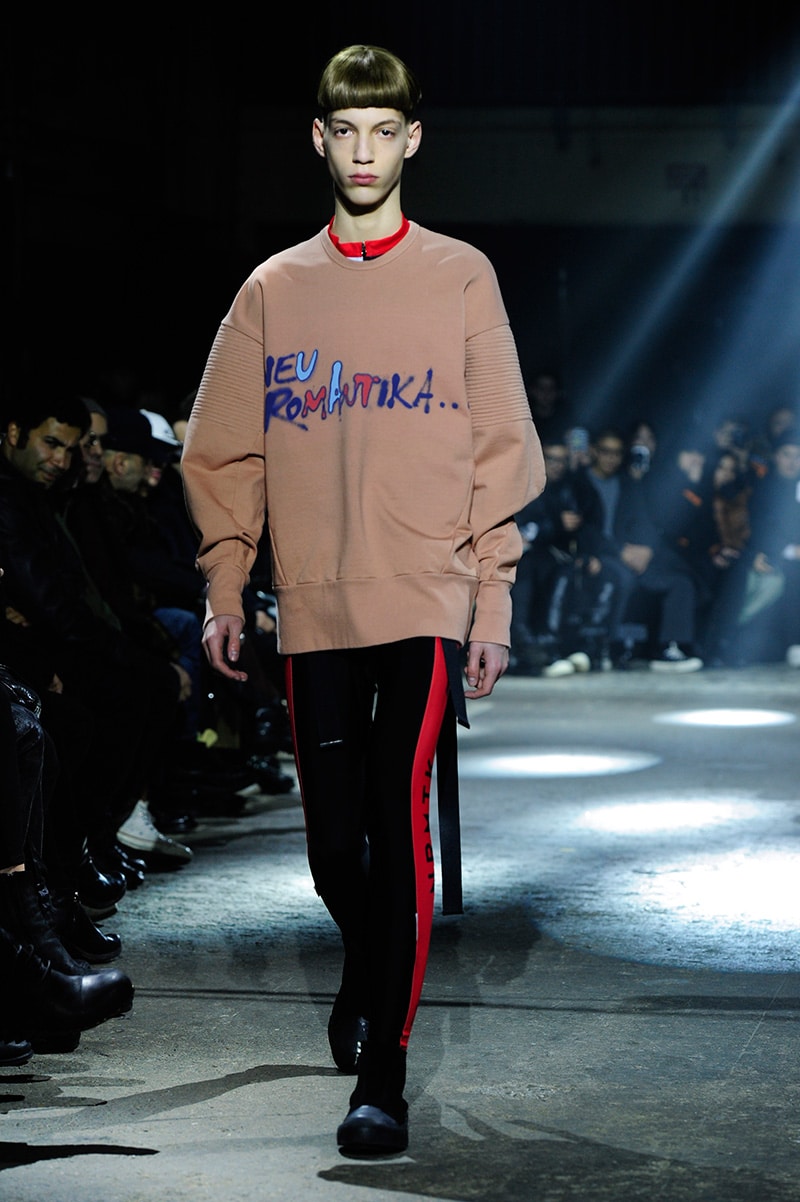 Orwell's 1984 finally comes to pass in Julius' Neuromantika collection, riffing on themes of science fiction and duality in this season's dystopian cyberpunk vision.
Dualism is nothing new to Julius founder Horikawa Tatsuro, who frequently cites destruction and creation as a source of inspiration. Julius shows frequently capitalise on opposition, be it the dualism of light and dark in wabi-sabi-inspired explorations, monochromatic contrast, or techno/punk, but the designer's signature themes took on an added dimension for FW17. Christened 'Neu Romantika,' and named in homage to William Gibson's pioneering 1984 sci-fi novel 'Neuromancer,' the label presented an apocalyptic augury of 'the future as propellant, linking the present and future in real time.' It was a collection strongly reminiscent of 1988 cult film Akira, and paired with a post-industrial location and a sinister ambient soundtrack from Lotic, Neuromantika's despondent prophecy deftly meshed an alternative past with an imagined future.
Kicking off with an array of all-white ensembles, the label channelled the purifying obliteration of the atomic bomb, setting the stage for creations to come: sky-high structured collars adorned futuristic sportswear in white, paired with silver jeans featuring ripped, patched kneepads, and reconstructed denim jackets embraced deformation with displaced pockets and a tangle of auxiliary sleeves.
After the monochrome debut it was back to black, explosively punctuated by shades of red and orange. Drawing on both Akira's colour palette and its eerie backdrop of Neo-Tokyo's 2020 Olympics, themes of the 80's underground dominated in silk bombers and activewear, hi-tops and sneakers, baggy cropped sweatshirts and leather biker jackets bursting with sleeves, splits and zips.
Blending hakama-style trousers with dangling straps and cargo pockets, past and future were again intertwined. Orwellian references sprung forth in the form of military-style pockets and patches on ribbed knitwear, and slogans such as '1984' made a prominent appearance.
Albeit a gloomy depiction of an alternate present, the collection painted vivid creative possibilities. In a transitional period, Neu Romantika transforms the dissonance of disorder, and in the words of Horikawa, 'a positive evolution has already begun.'