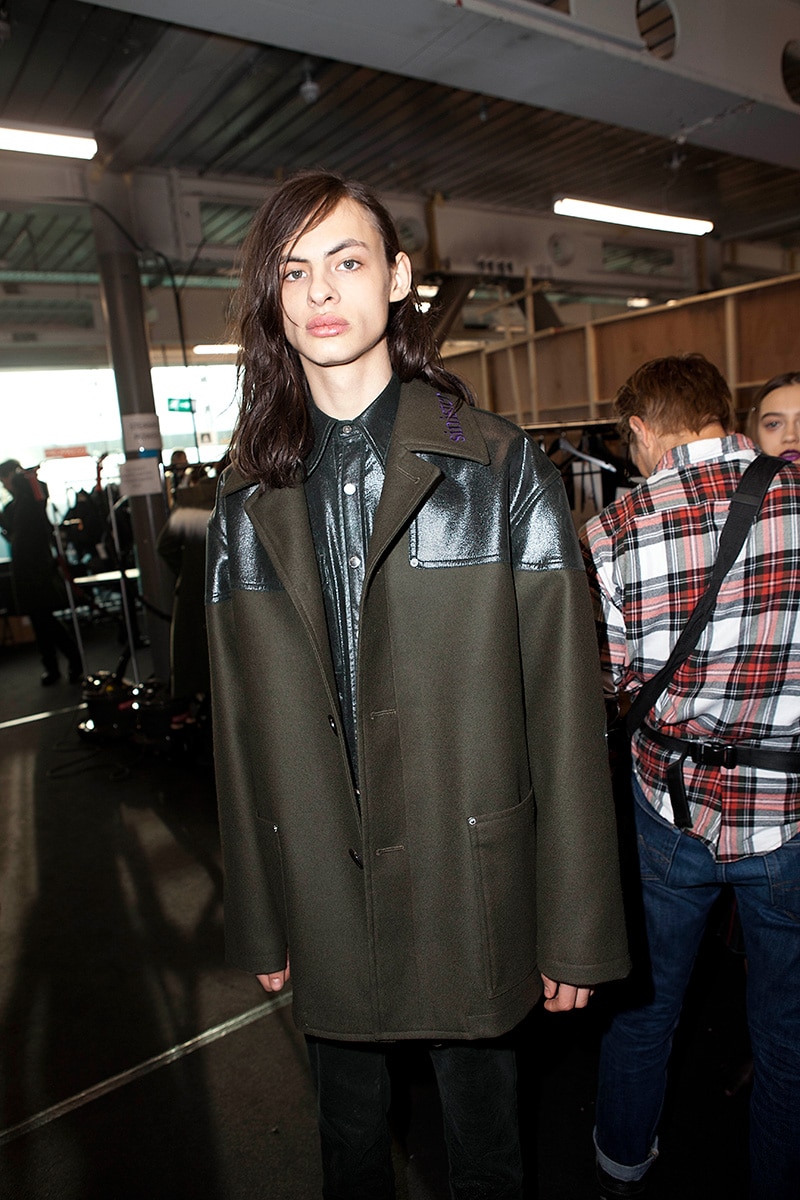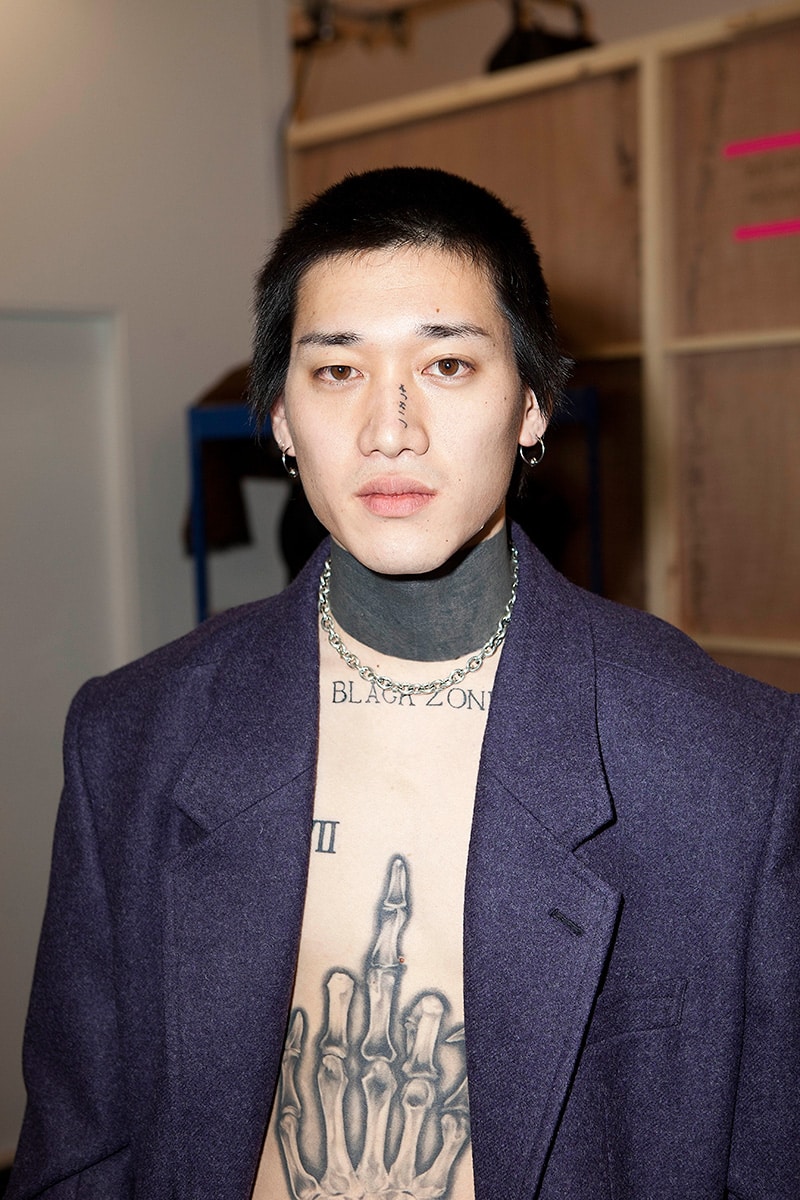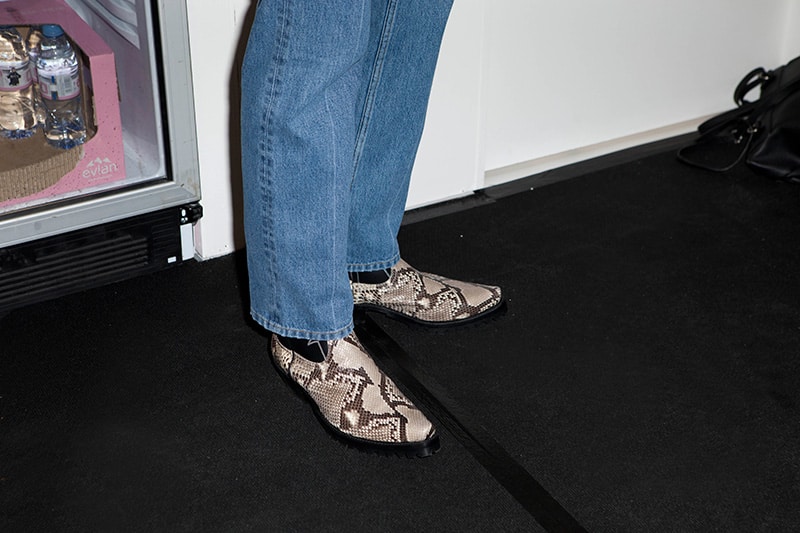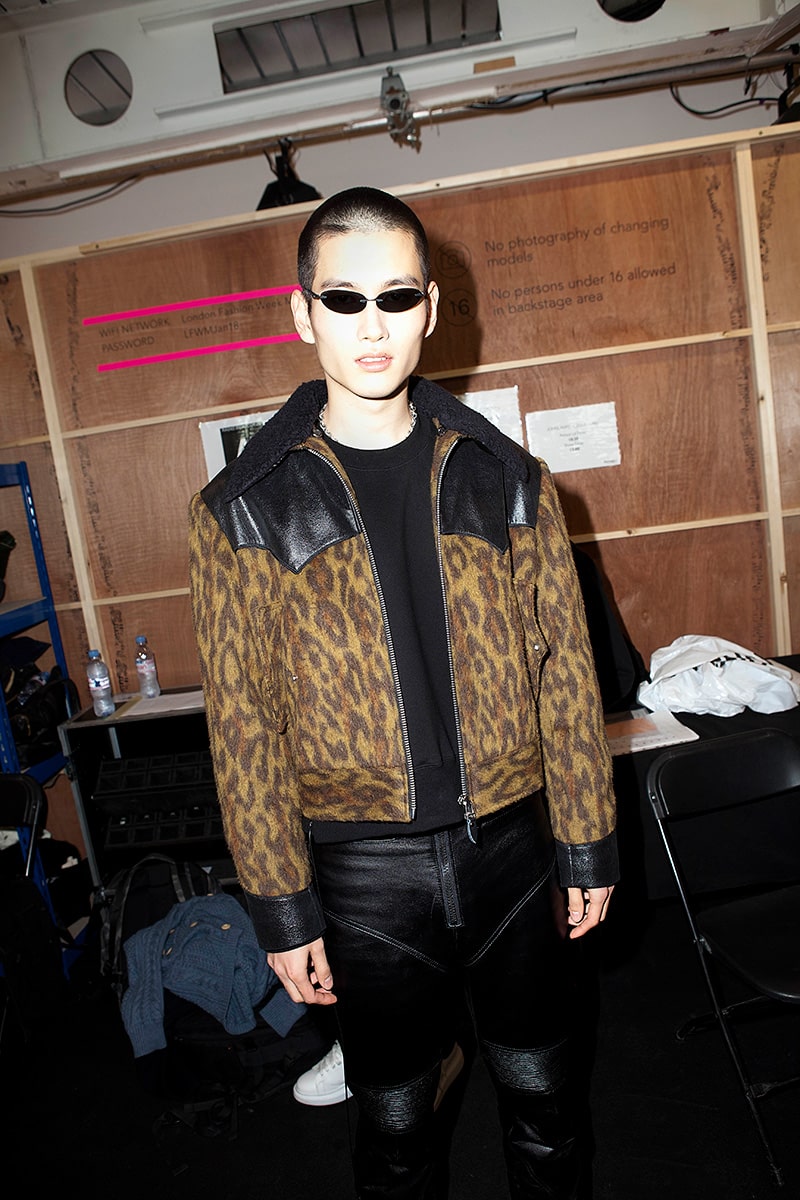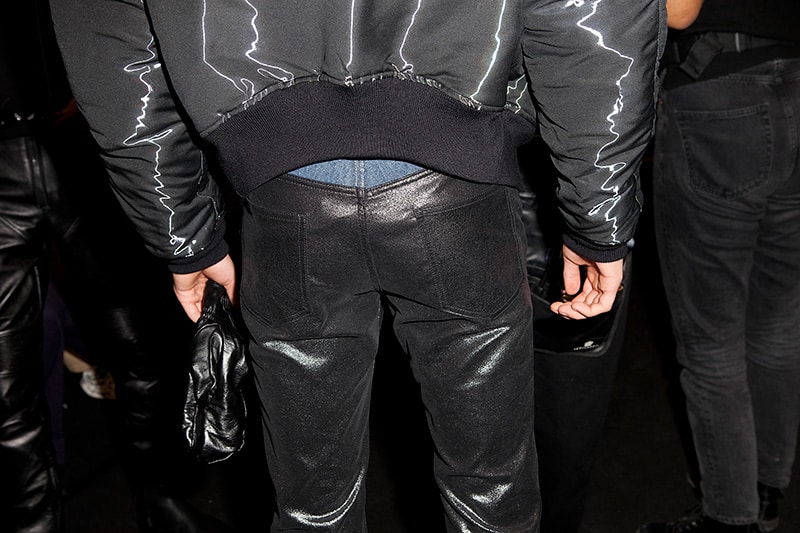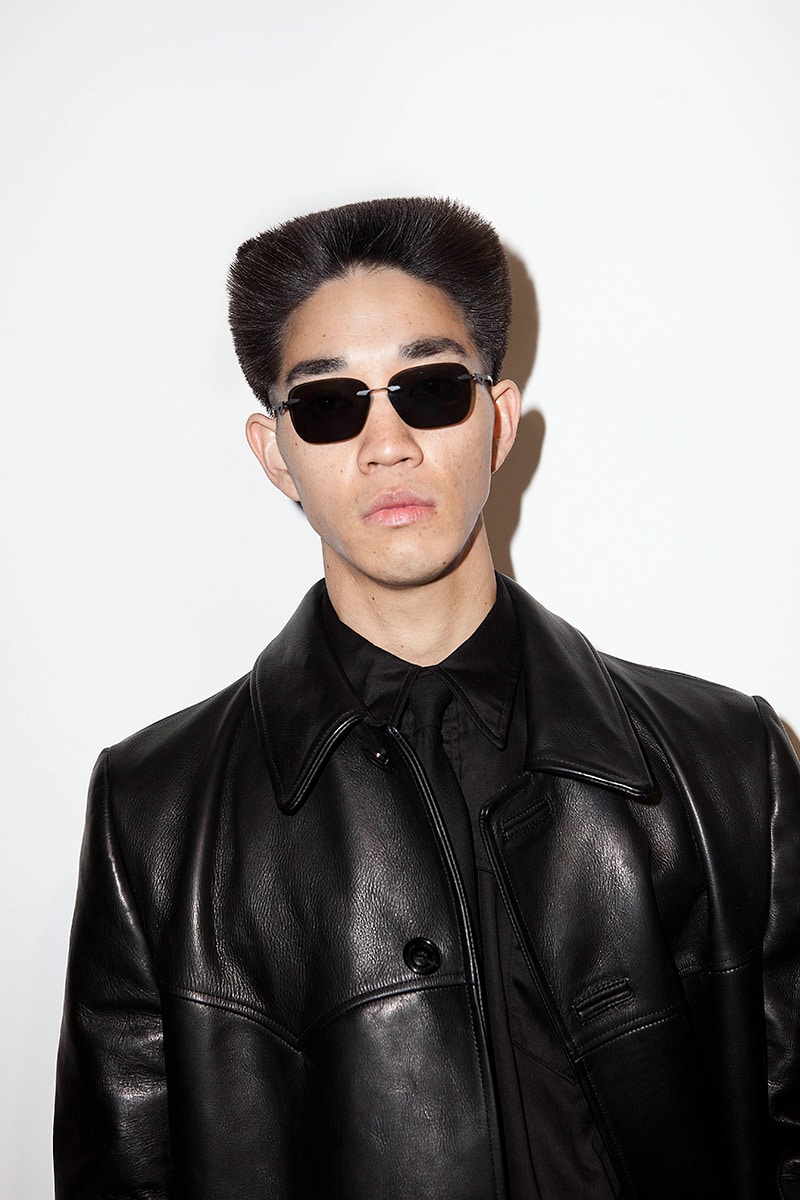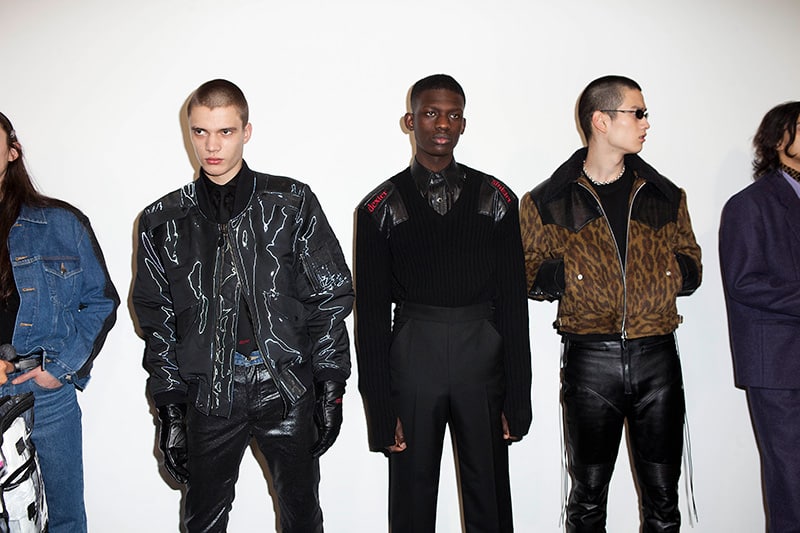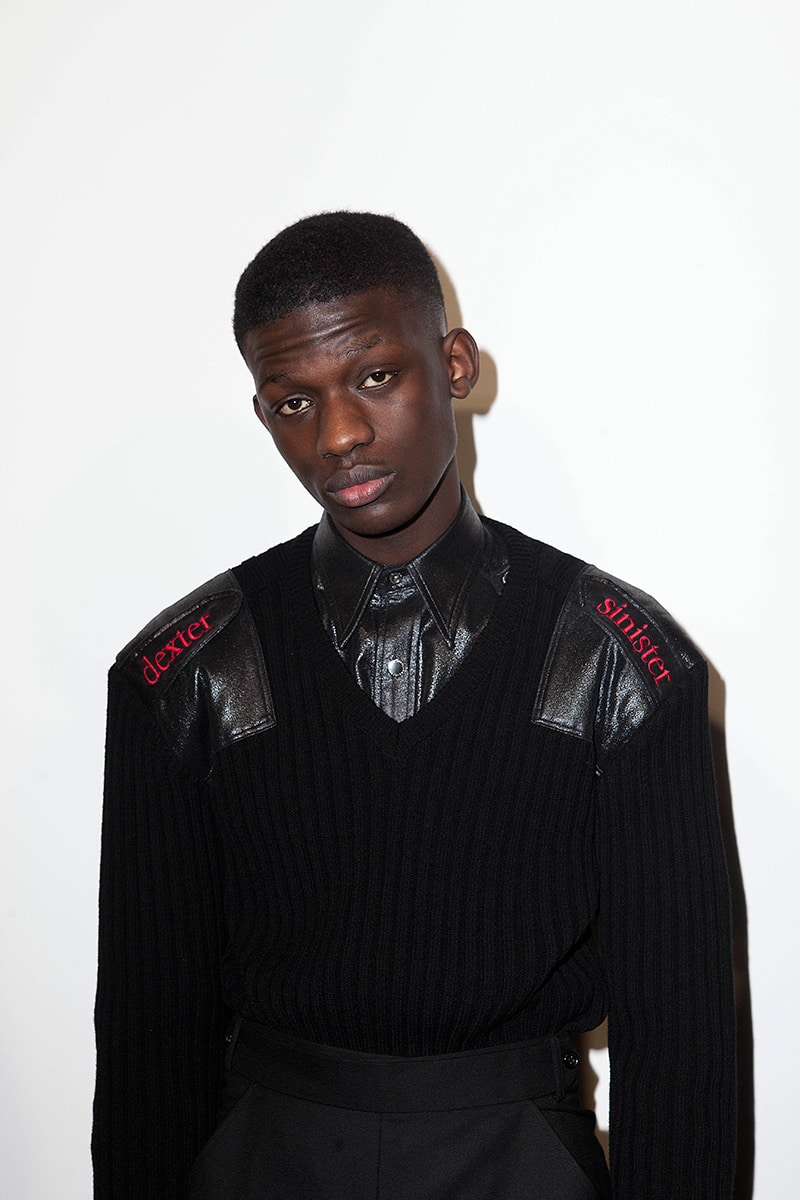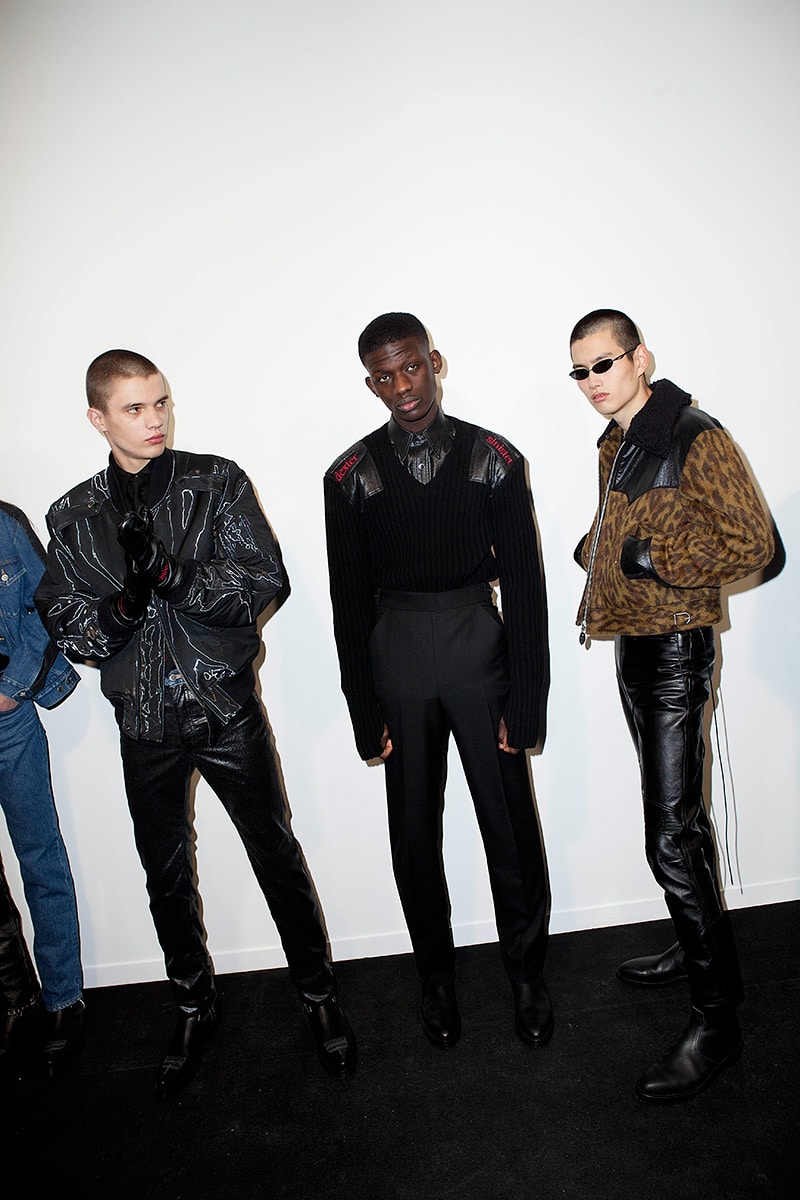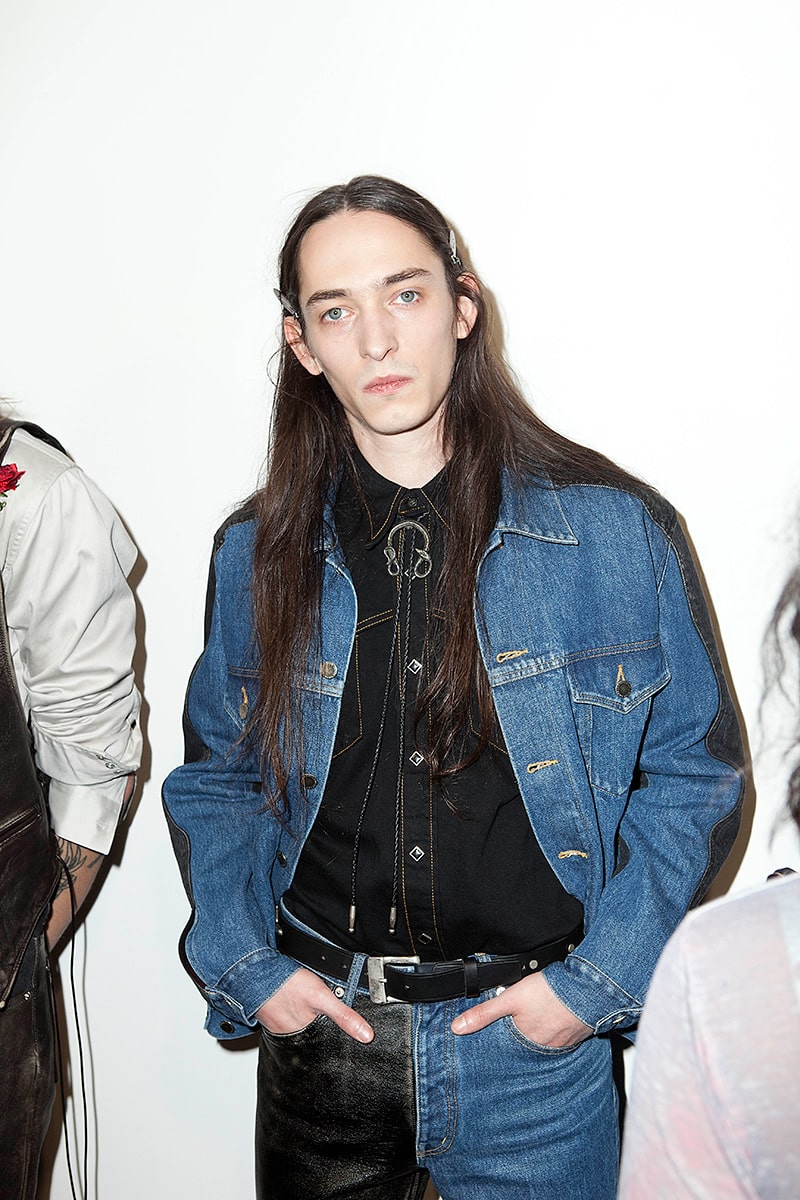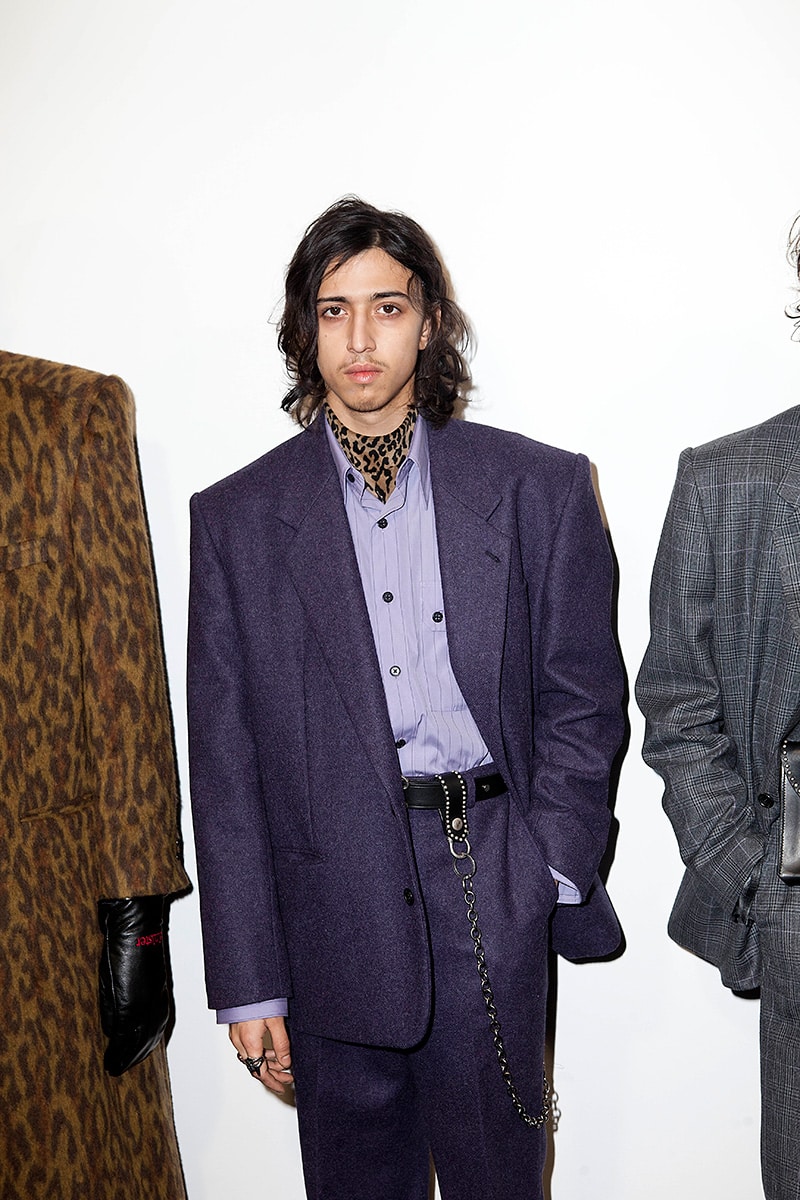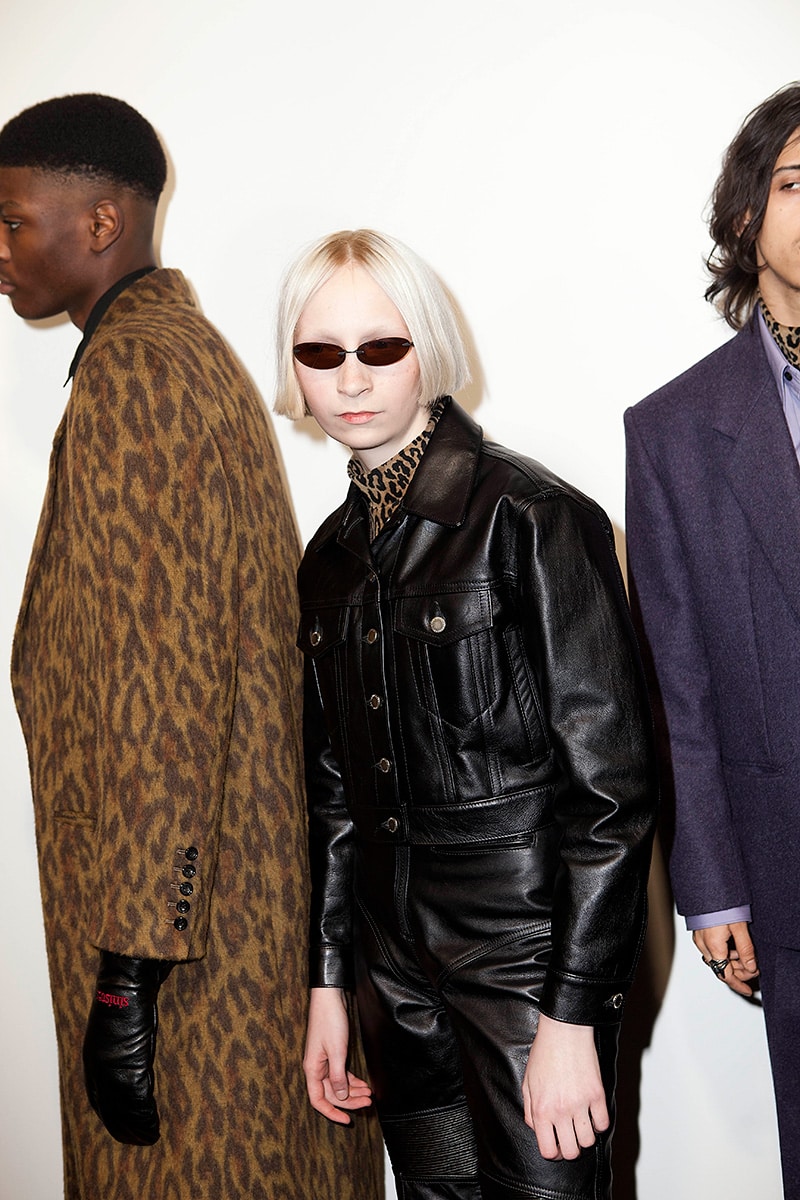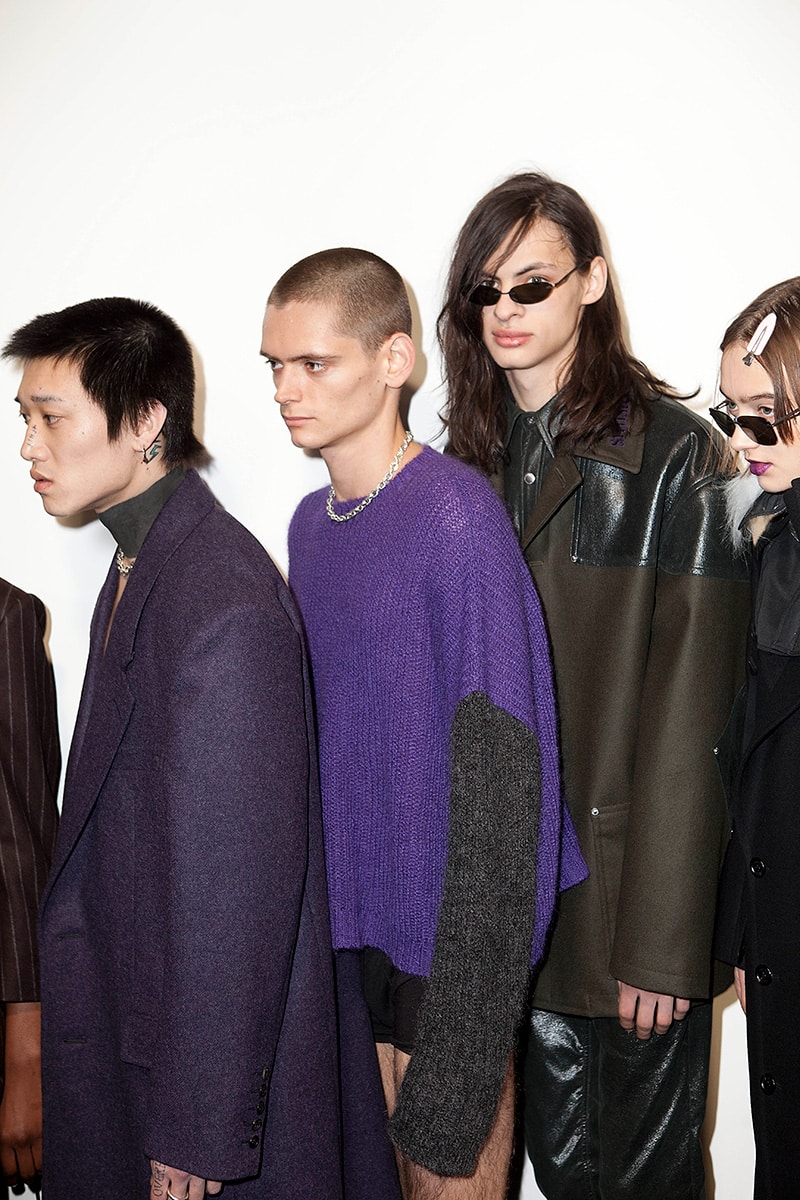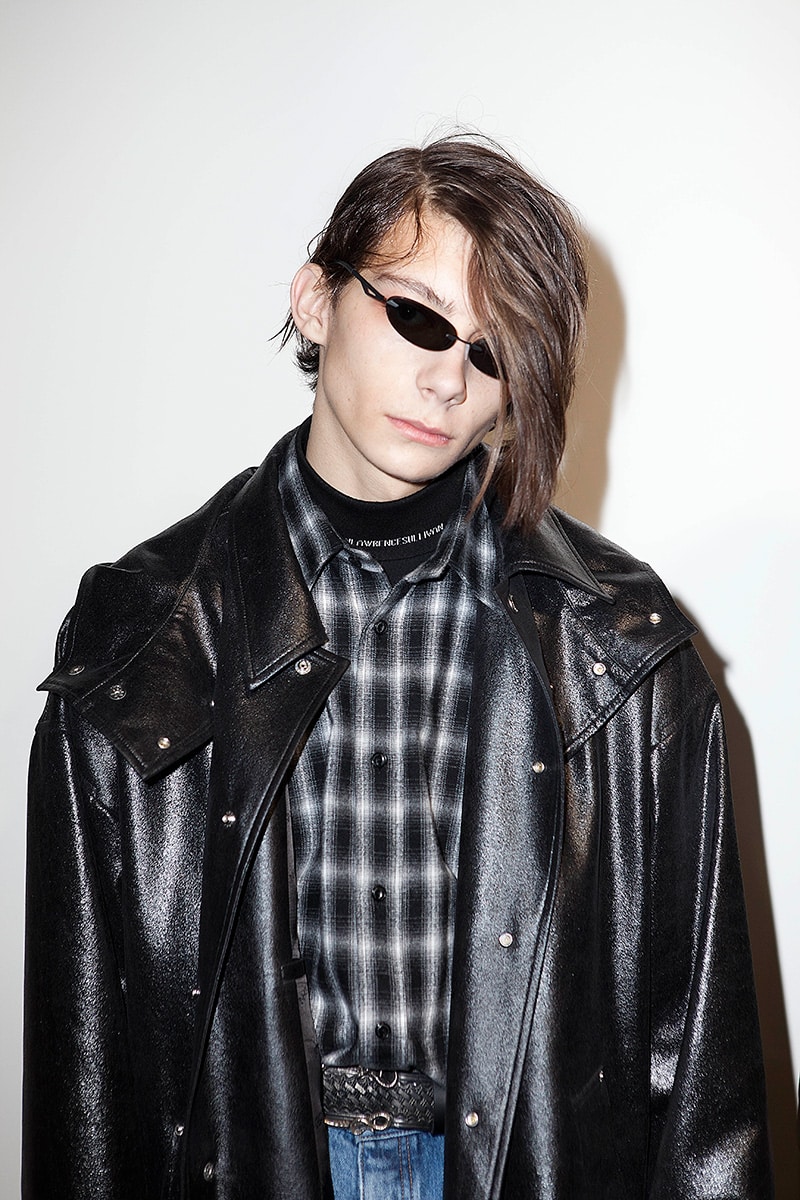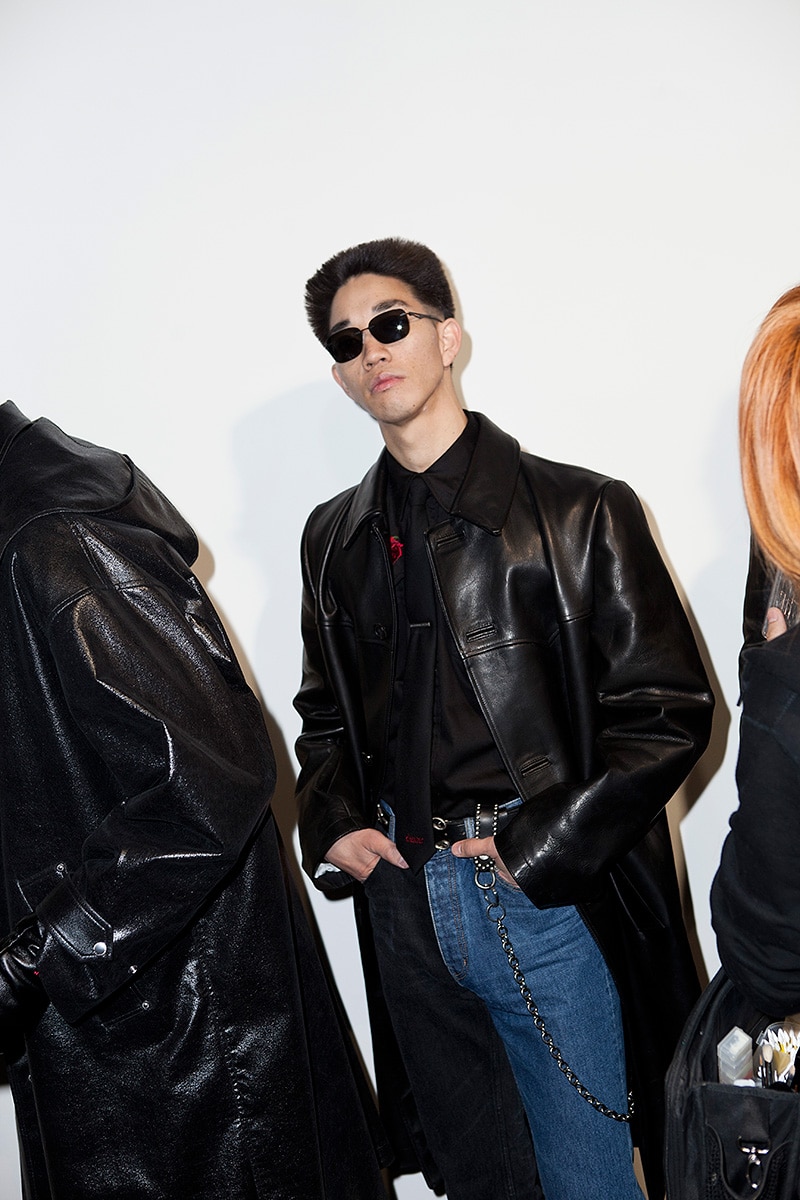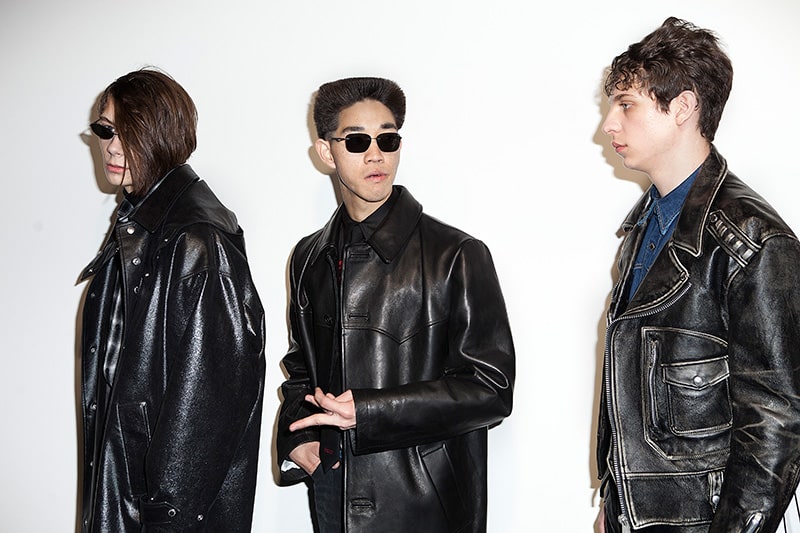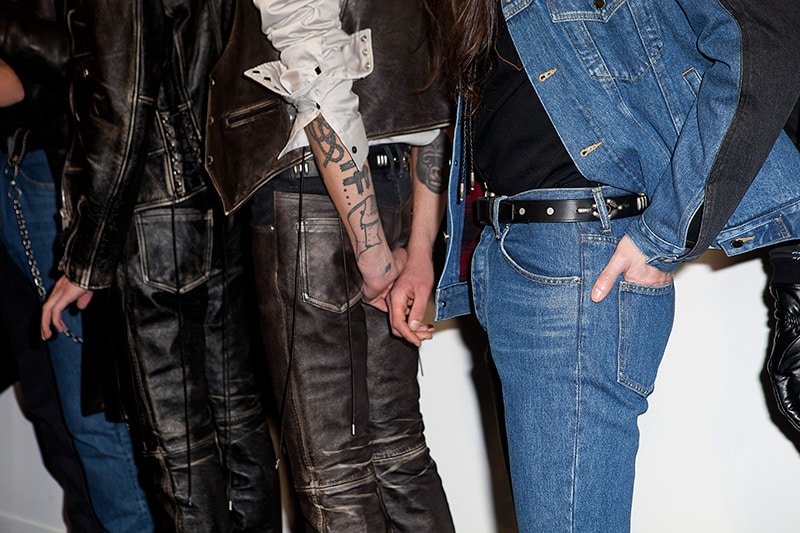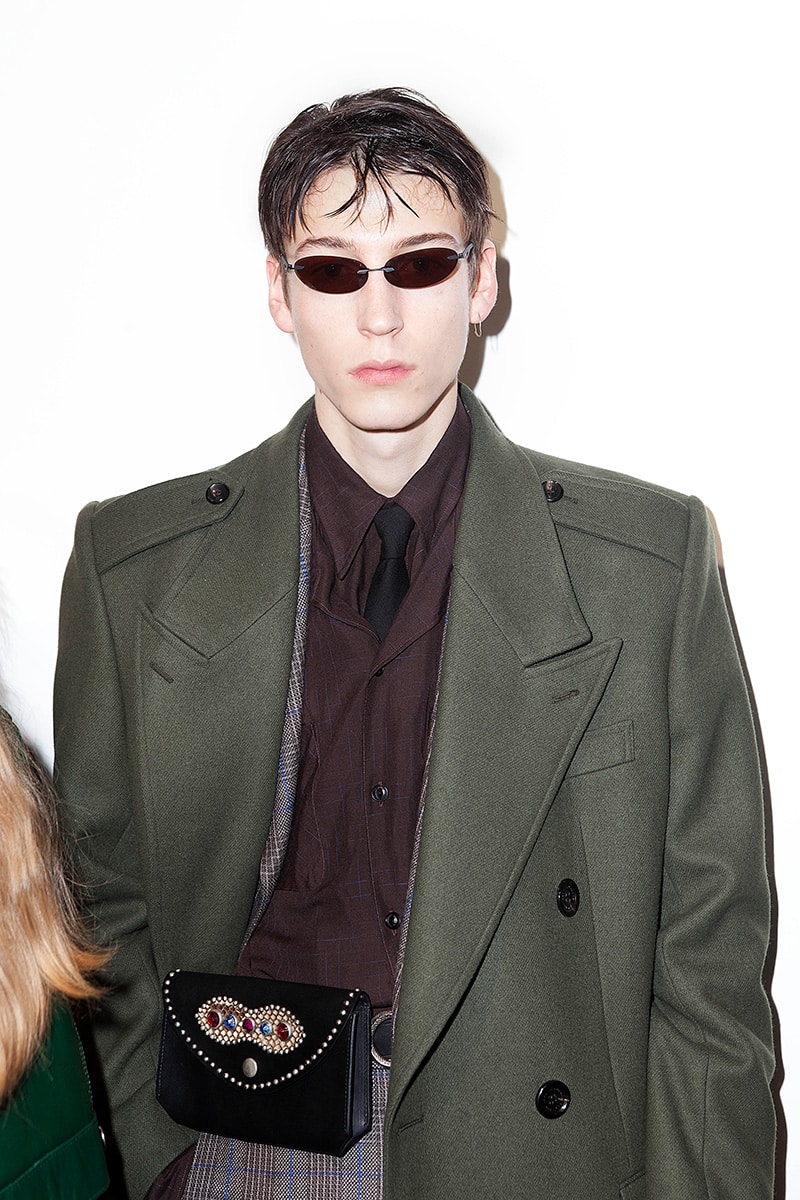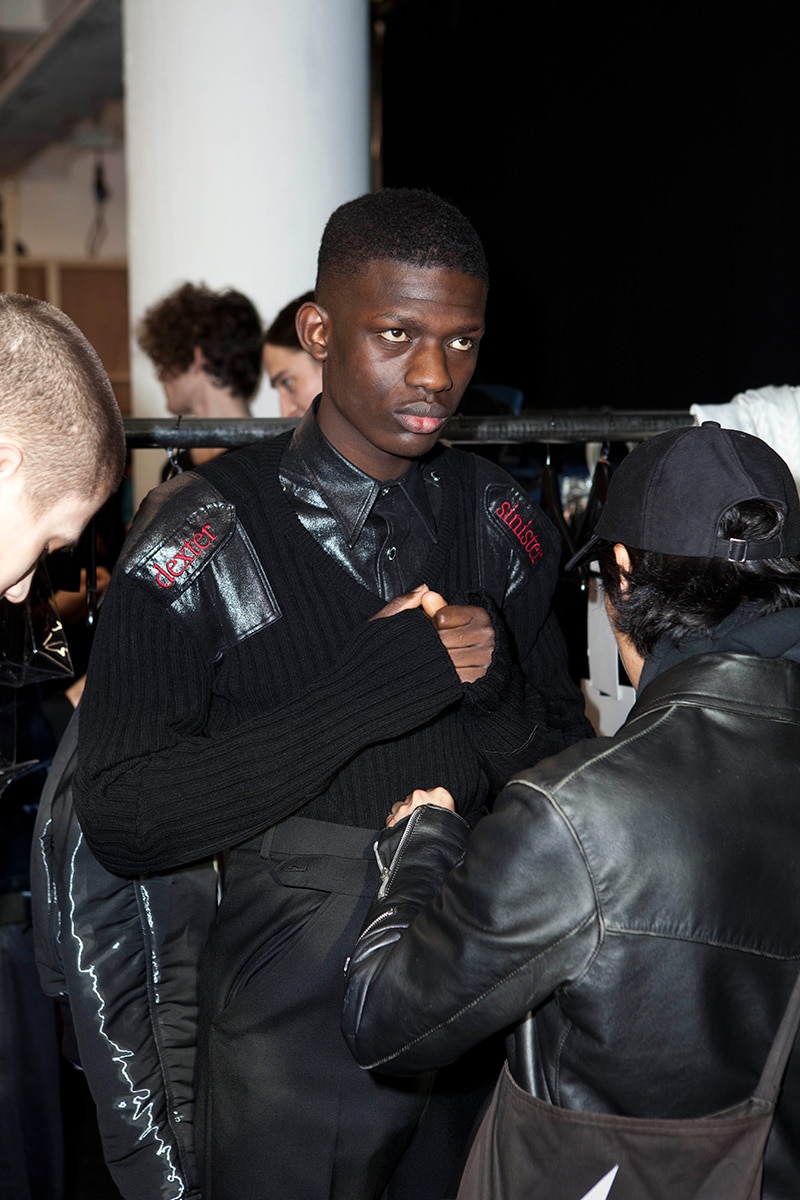 Take a look at John Lawrence Sullivan FW18 Backstage photographed by Elliott Morgan during London Fashion Week Men's, in exclusive for Fucking Young!
Inspired by psychopaths and the psycho killer, John Lawrence Sullivan's FW18 collection emulates this "wired character" through and through. The collection's silhouettes also reference designer Arashi Yanagawa' boxing background, shown through the crouching stance of the models.
Lace-up detailing on the back of coats, jackets and trousers, Matrix-esque sunglasses and Western boots all feature on worn leather, wool, velvet, corduroy, and patent. Black, dark olives, grey checks and a glimpse of mustard are the palette focus, a true representation of the dark nature of this collection.