We are always on the lookout for emerging designers, and Selen Akyüz was on our radar from Fashion Week Istanbul as one to watch! 
It's a big step to launch your own label. What did you do before?
I studied fashion design and technology in İstanbul, then I have moved to Milan, the heart of fashion, to do my Masters at İstituto Marangoni. During my masters, I had the chance to work with Ermenegildo Zegna, which is the one of best menswear brands in the world to me. I worked with their directors and I designed collections for them. I experienced their approach to create a unique, luxury, and functional clothes with the help of best quality materials. After graduating, I moved to Costume National, which was an amazing experience too. I founded my label once I felt I was ready, but I'm still learning a lot. I discovered that to design a collection is the first step and then making the garments come alive and manage production is the second and most challenging part.
Tell us about the SS22 collection you recently showed at Fashion Week Istanbul?
My collection "less is better" is also a mentality. I started by focusing on durable products, with the aim to create a timeless and versatile collection that slows the pace of fashion and keeps up with the demands of a modular wardrobe where pieces work together seamlessly. In this collection, men and women meet in common details, fabrics, forms and patterns, consists of natural and cotton-based fabrics and offer a wide color palette around the tones of nature. While timeless, confident draped silhouettes are the main focus of the collection, they bring men and women together in a common harmony.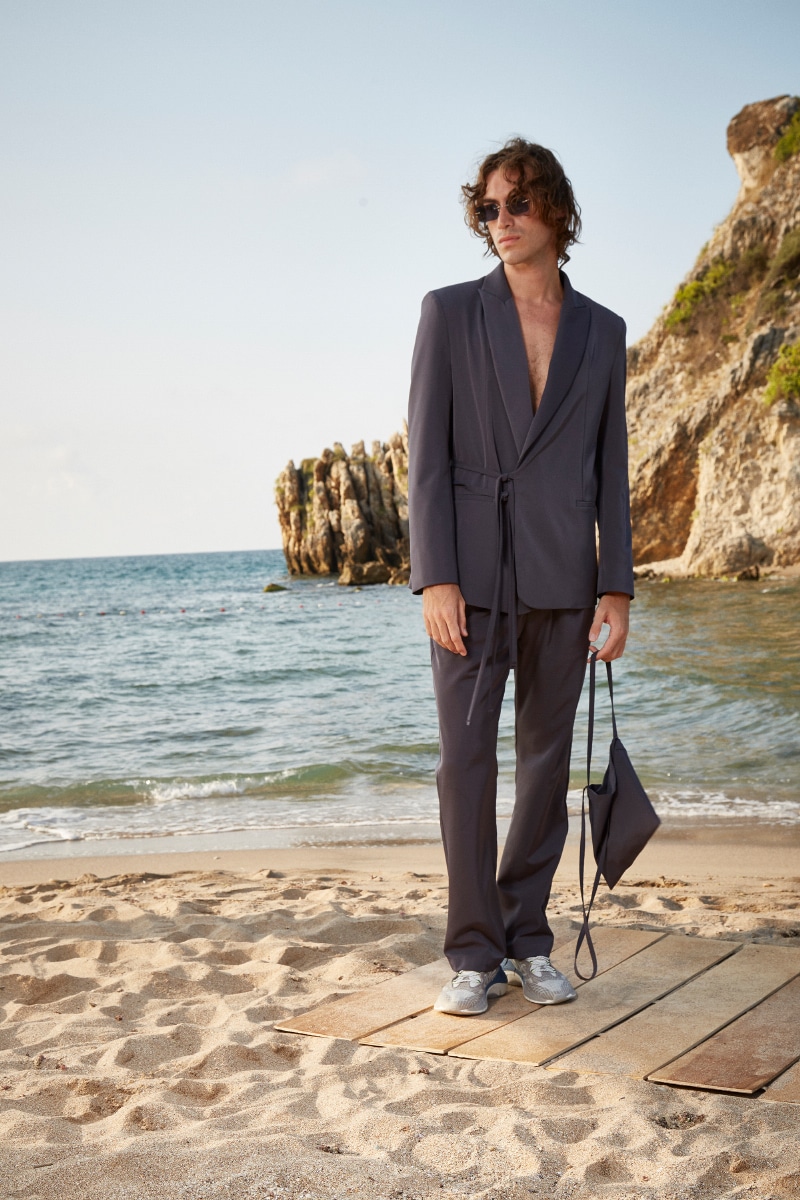 What is your starting point when working on a collection?
I usually start with an idea, then I make an encompassing trend research about the new shapes, sewing techniques, the pattern cutting details, raw and sustainable materials that I can use for the collection, fabrics and colors. After completing the design elements, I combine every step of the analysis to create my own collection harmony. At the end of the day, searching and haunting for new materials and fabric sources and making connections between them get me excited. However, considering what the world has been through with the Covid-19, as a designer, under the lockdown, while talking with myself, I said ''Less is better'', be simple, focus on the pattern cutting and use sustainable, organic, raw materials and consume less to help the earth and provide this attitude also to your customers.
If we visited your atelier, what would you be listening to on your playlist?
I was listening mostly to Lonasona and The Blaze. The electropop duo Lonasona, which has sincere and emotional aspects and on the other hand, a dancer and positive spirit, accompanied my SS22 collection video with their song "Peach in the Fridge". I believe that music completes and provides a soul for the collection. Also, working with their energy was an amazing experience for me as a designer, and yeah! They definitely provided a soul and rhythm for the collection.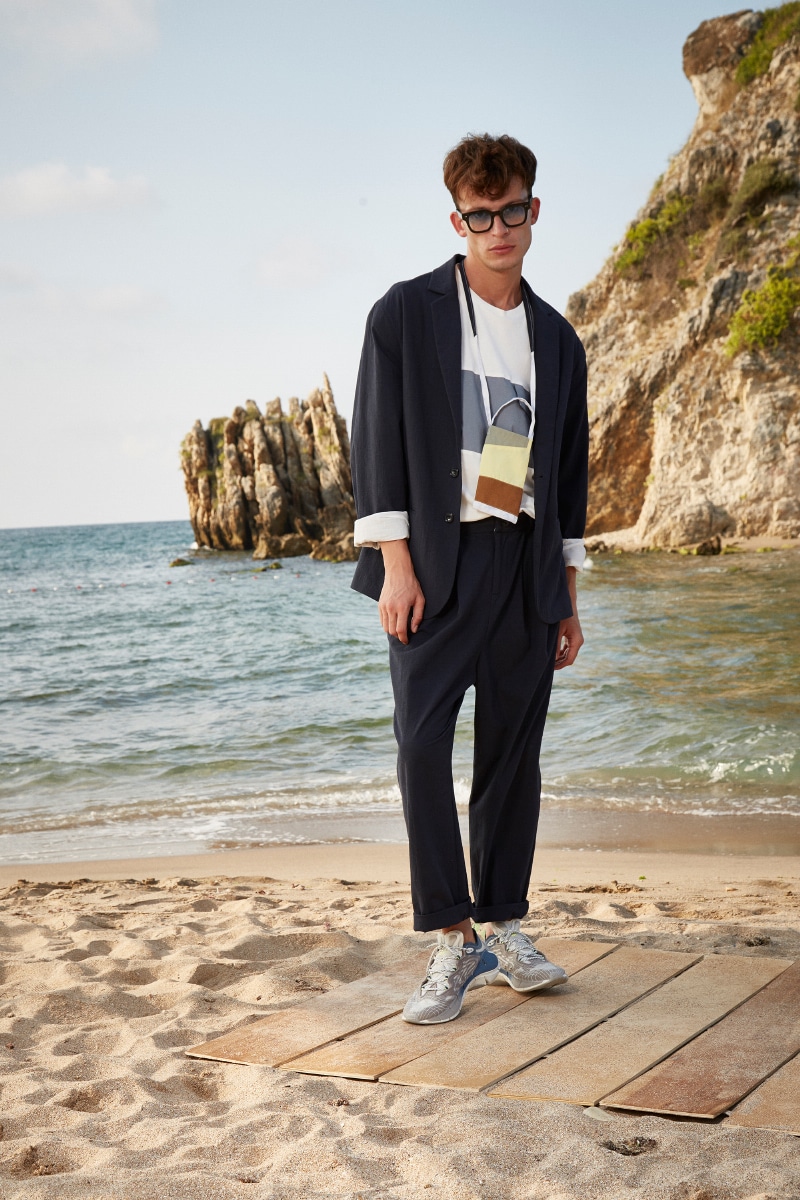 Do you have a favorite piece from the collection?
My favorite pieces are, the linen base organic flower printed oversize shirt and the cotton base outdoor clothing inspired two-colored trouser.
We think of fashion these days and we think of destruction and the harms done to the planet and human rights. Do you think fashion is still relevant and how important is sustainability in your work as a young brand?
Fast fashion, causes river and solid pollution, it needs to slow down. If humans keep continuing to get the profit as the first aspect, global capitalism will win and never slow down. All of us should educate ourselves about climate change and we must do what is necessary to help to stop it, even in our daily lives. As a small designer brand, I do not support mass production. I am working with the small ateliers that mostly consist of women, to support the local women. We make every garment as made to measure for customers. As a designer, I have huge attention to use natural fabrics, cotton and linen base, and try to use 100% recycled trims and accessories. Additionally, I try to push my customers to buy less and high-end finished pieces. I hope that helps to save our planet.
Looking ahead, what are your plans going forward?
This pandemic lead us to think about global. My future aim is to make my brand one hundred percent sustainable, by using all the recycled, all organic-raw materials, to cut the waste of water in the production and support local small companies to produce the most valuable, durable, and qualified fashion garments. To be at the European Bazaar with my brand.
And finally, what was the best piece of advice you have been given?
Be brave, be kind, get out of your comfort zone, explore the cultures, plan your future, enjoy every moment and be respectful to nature. Most of all, love what you do every day.
Take a look at the SS22 collection below: