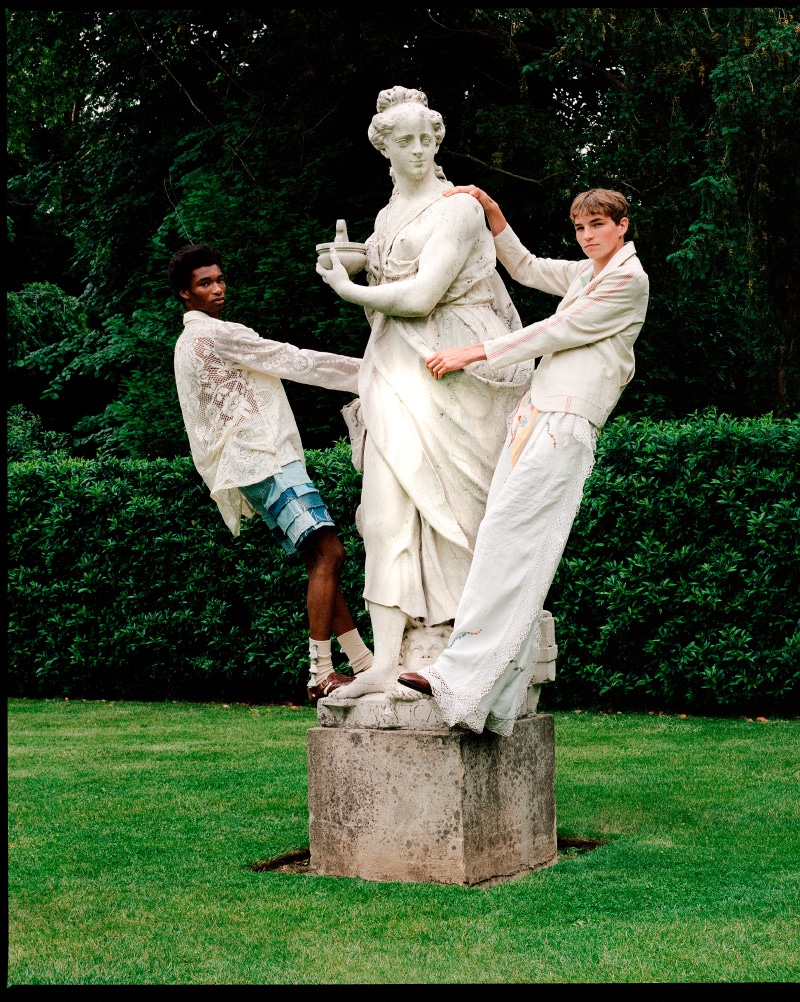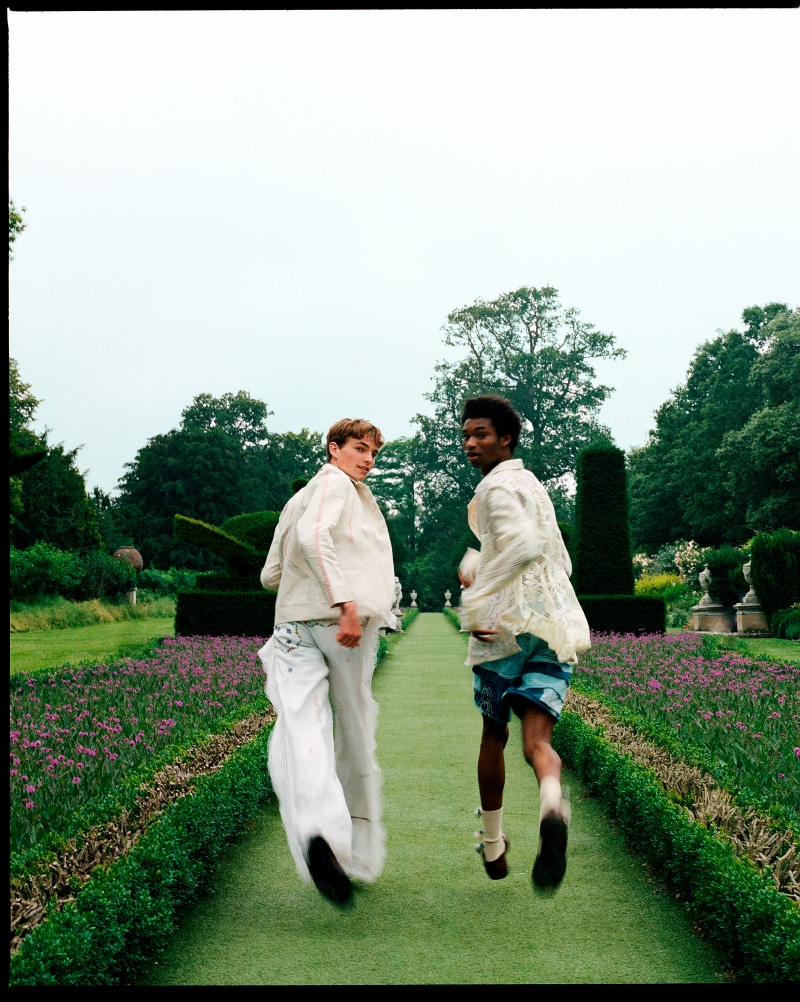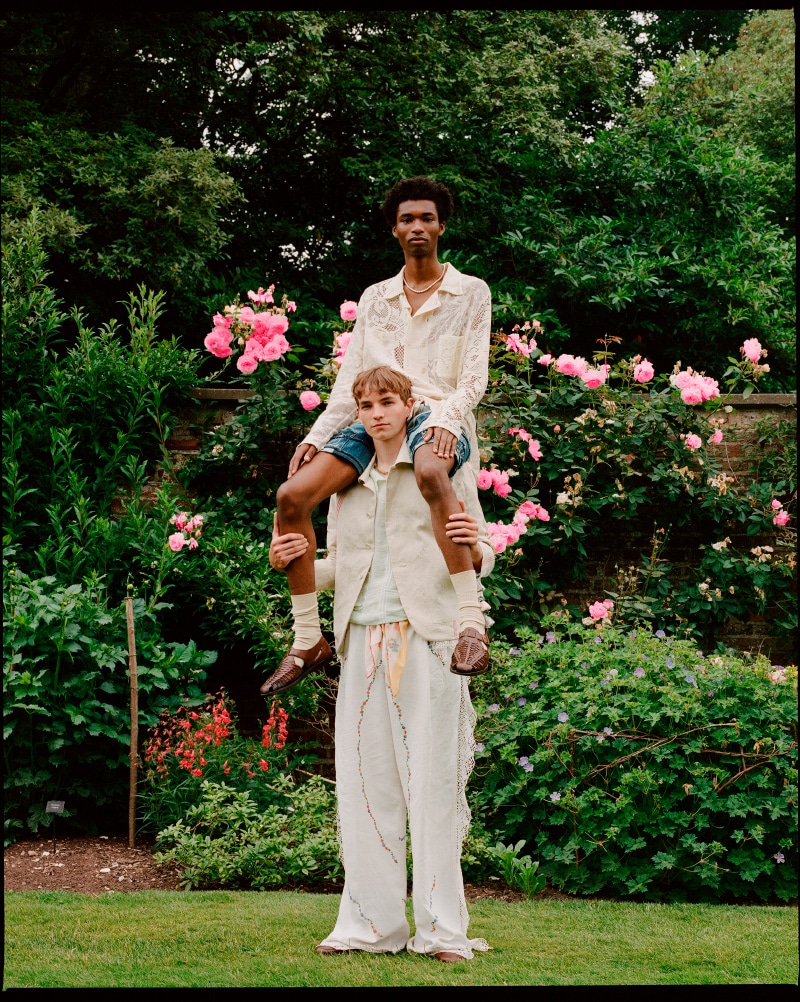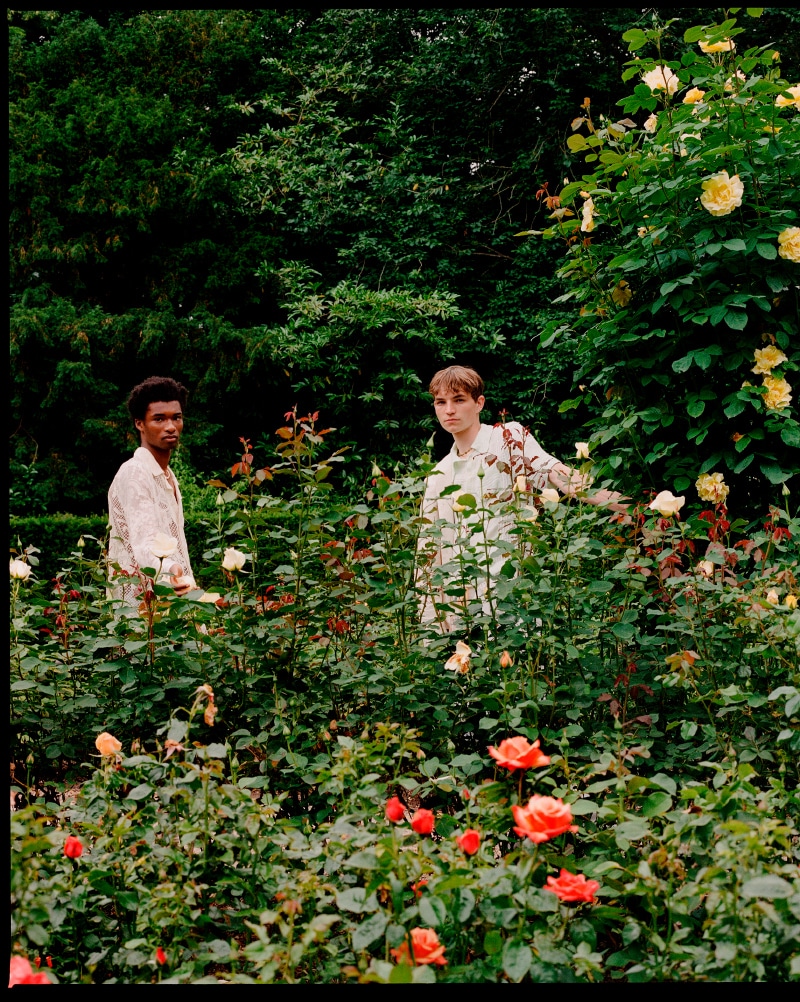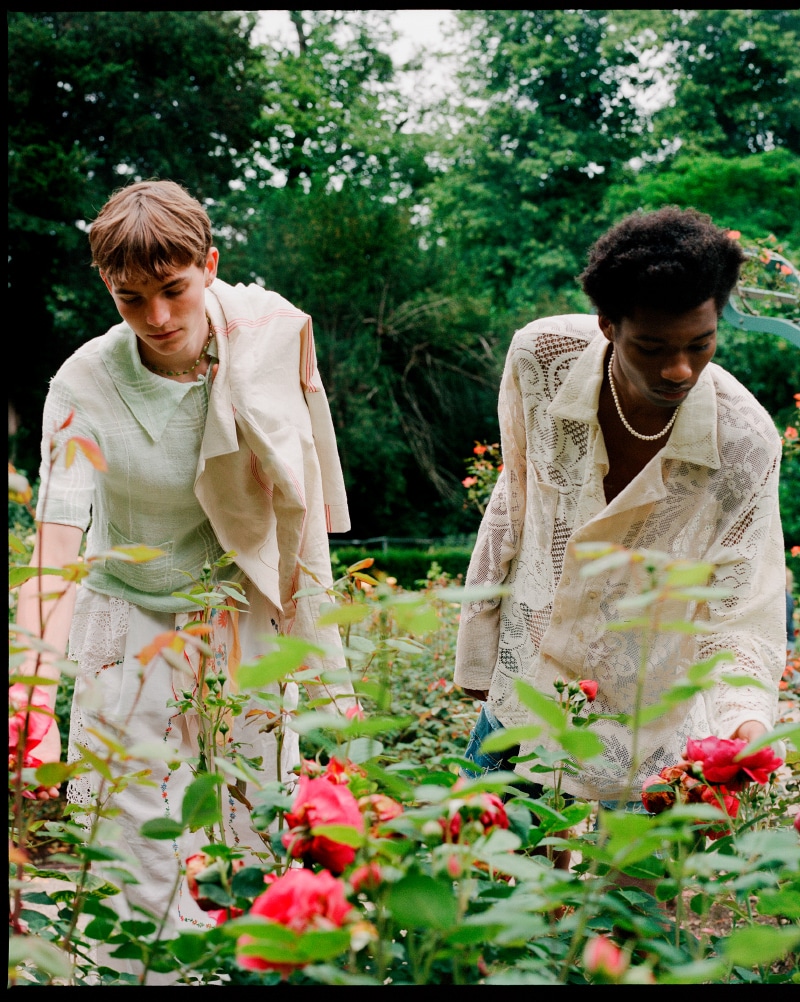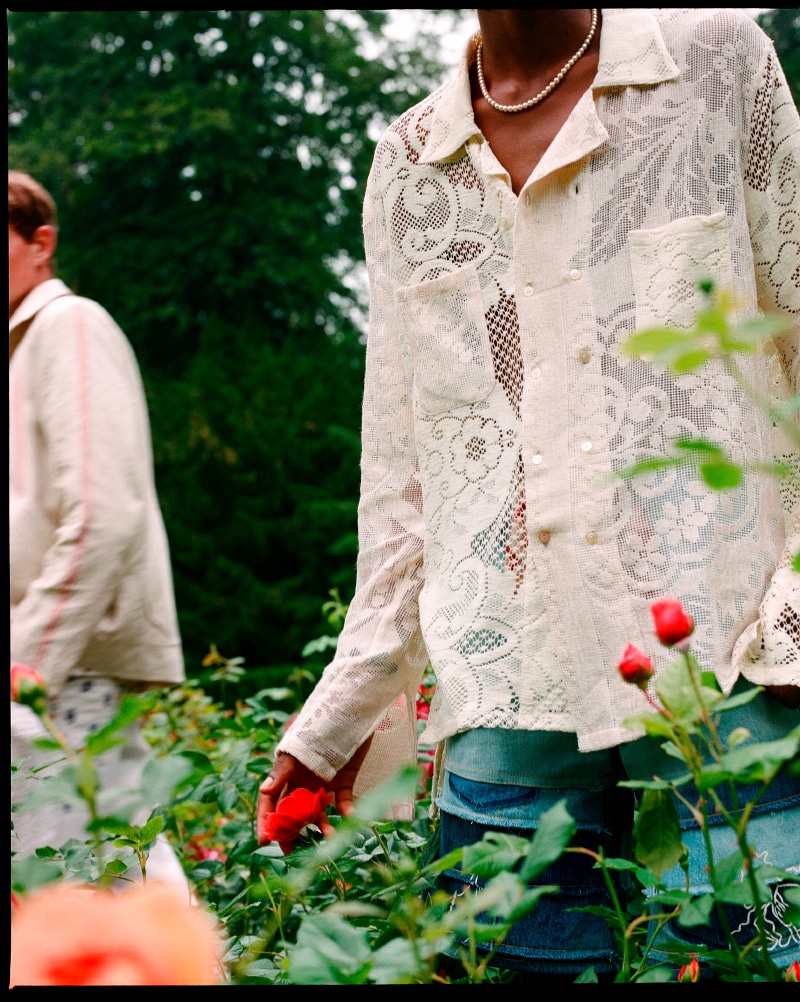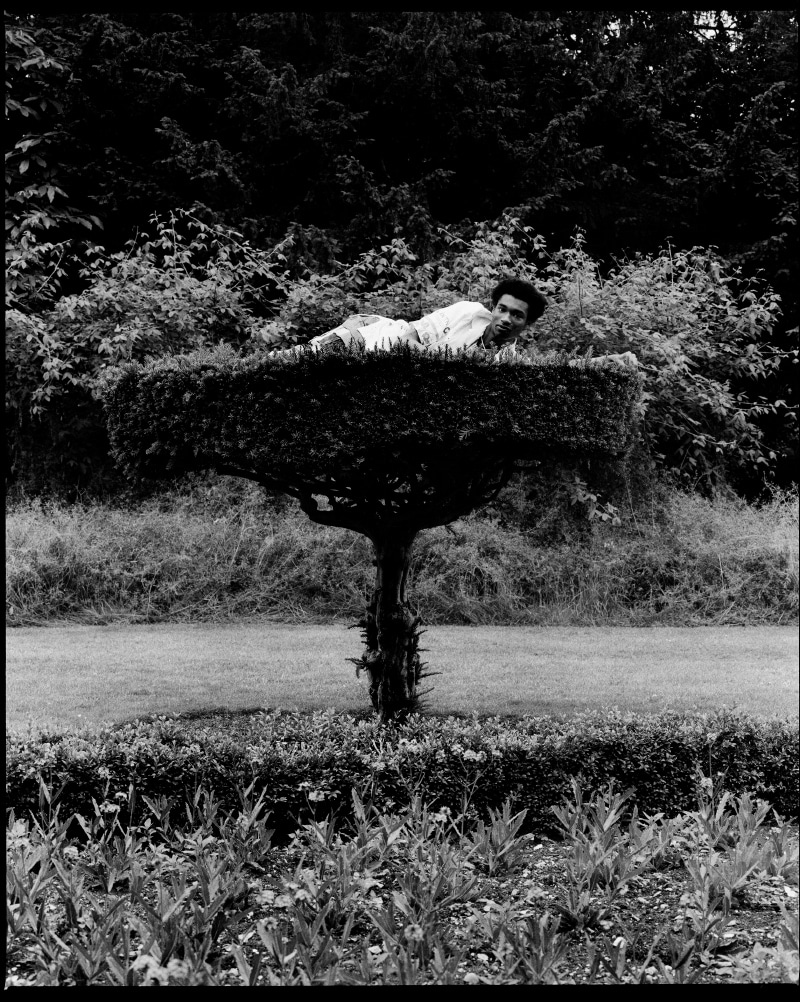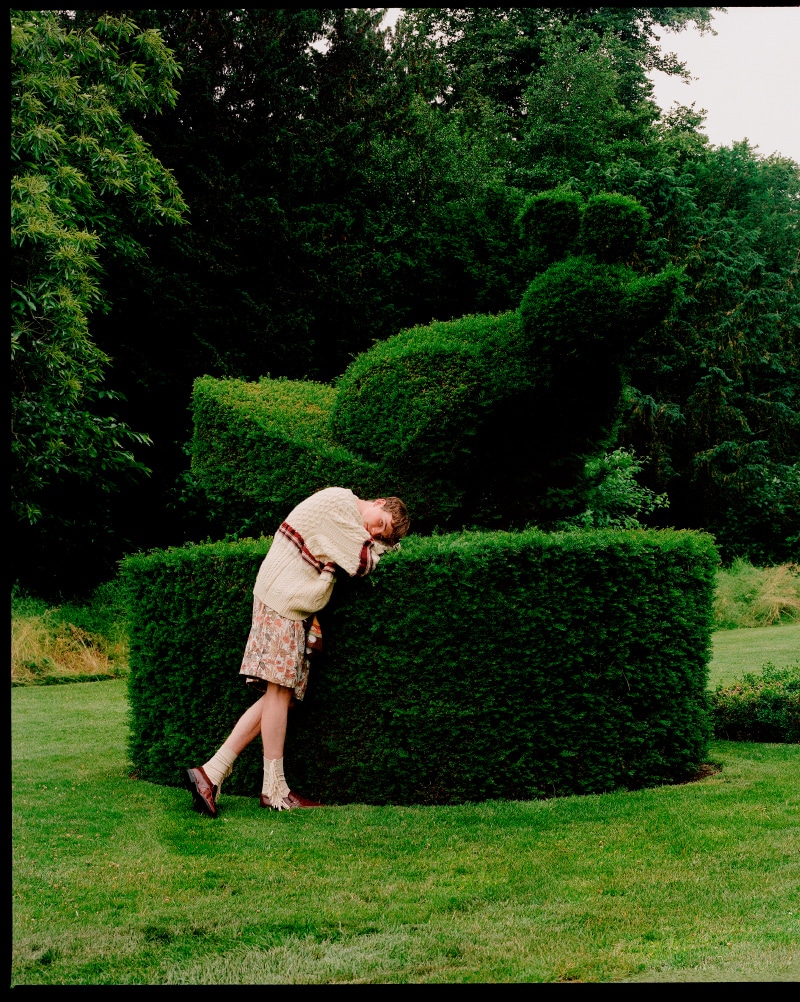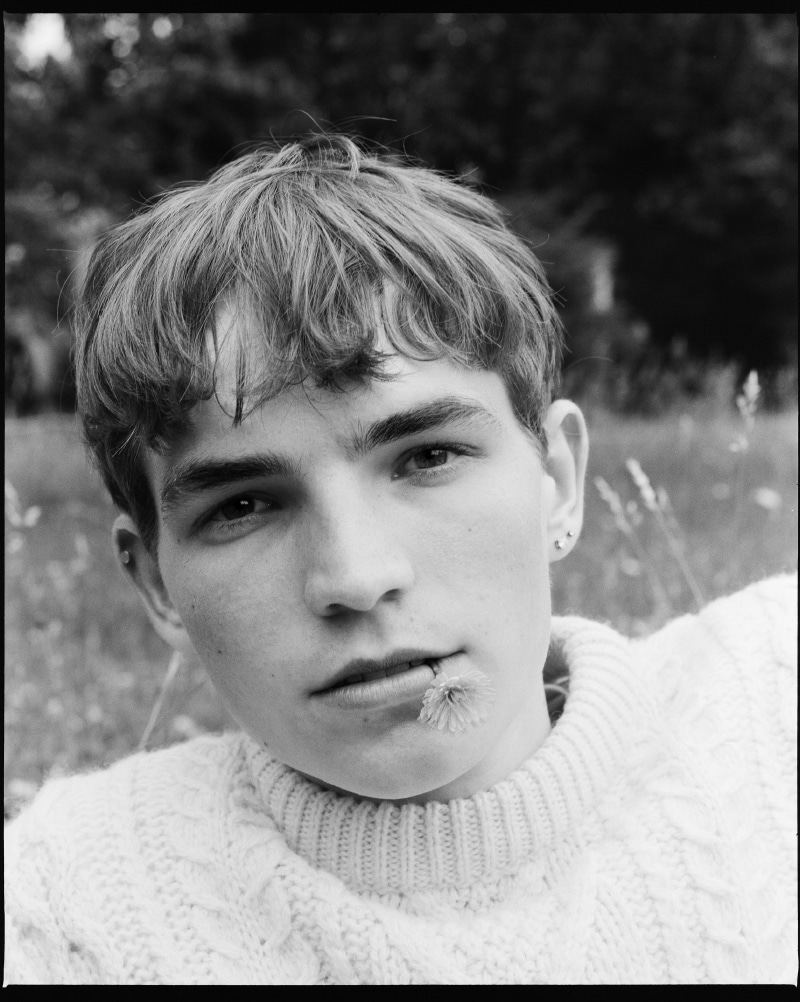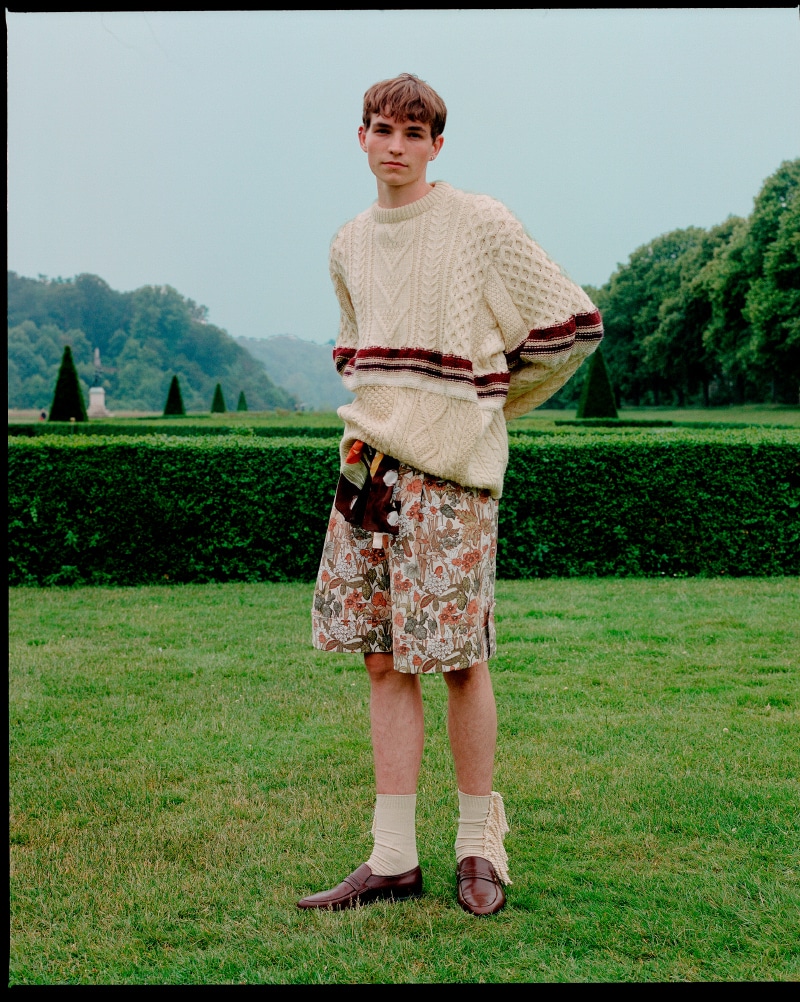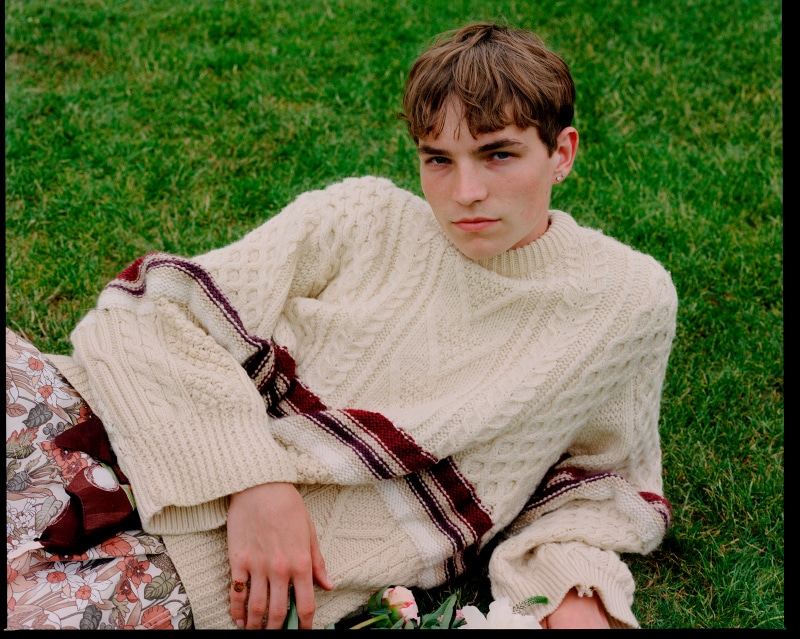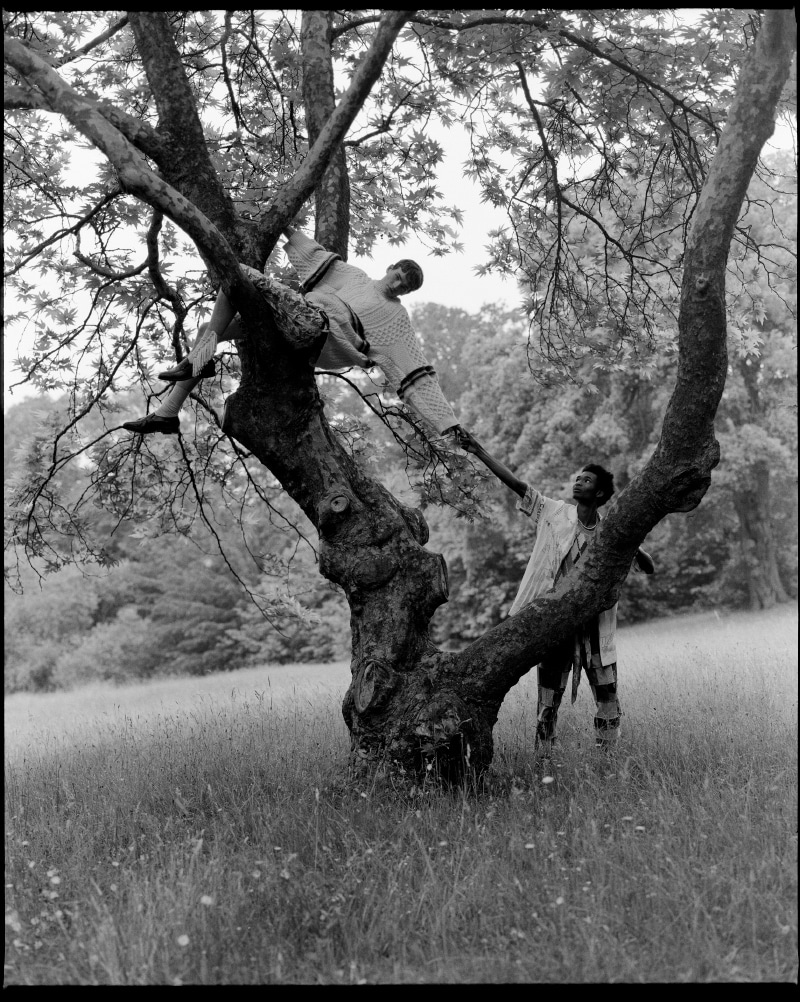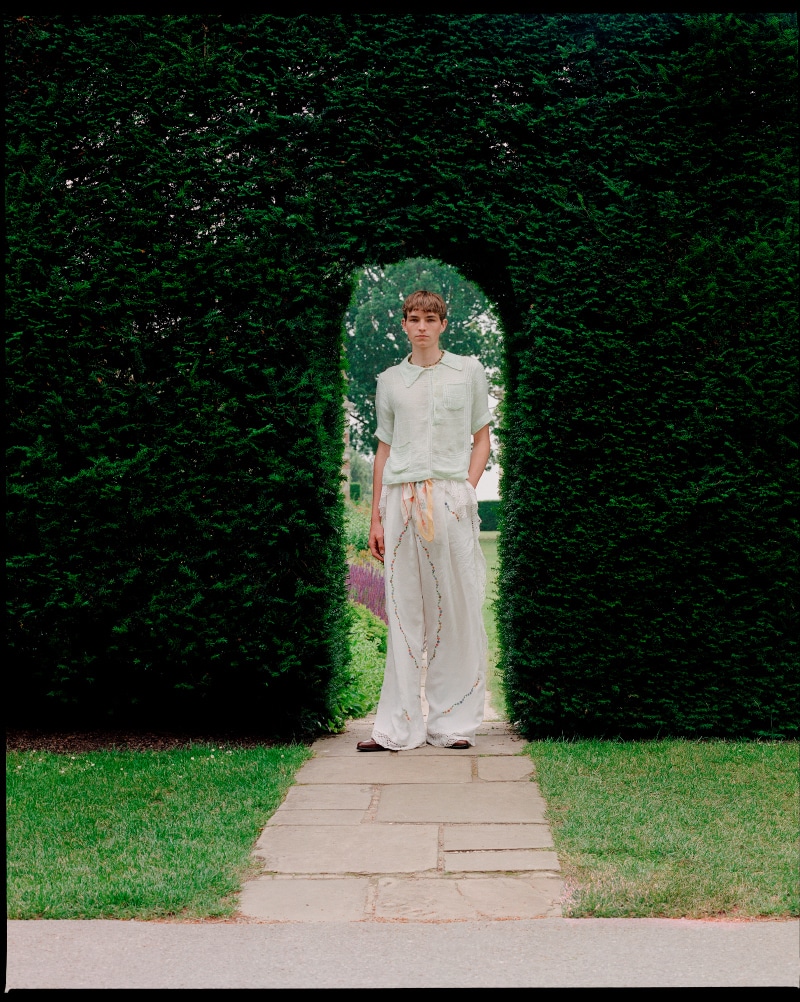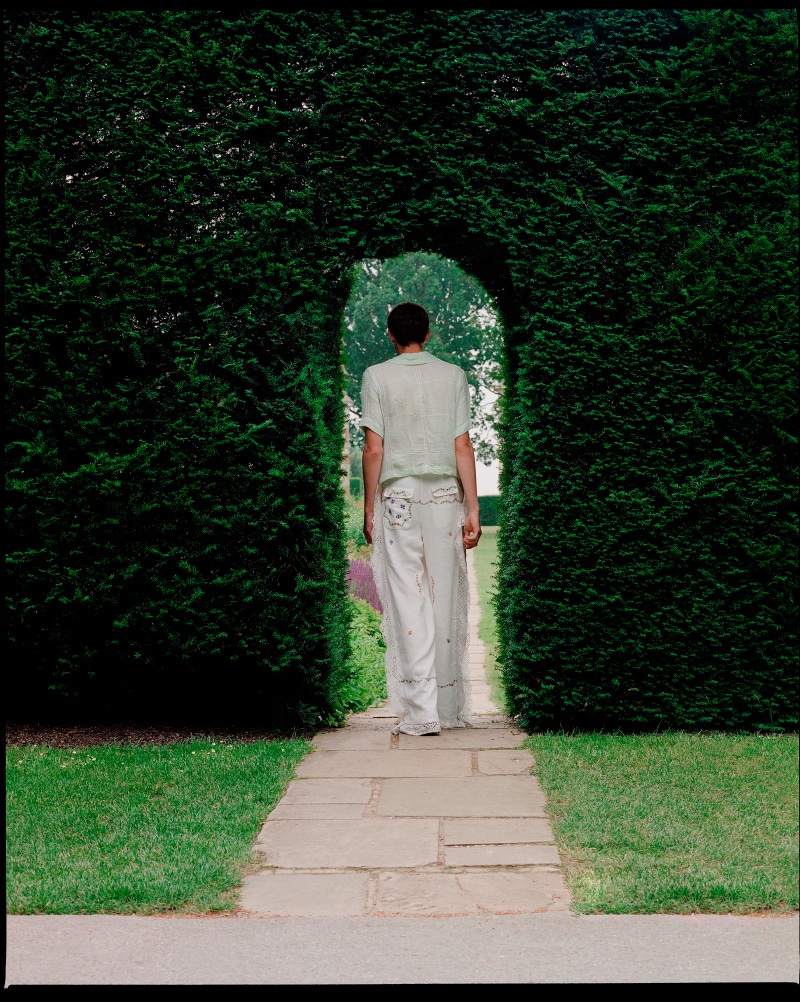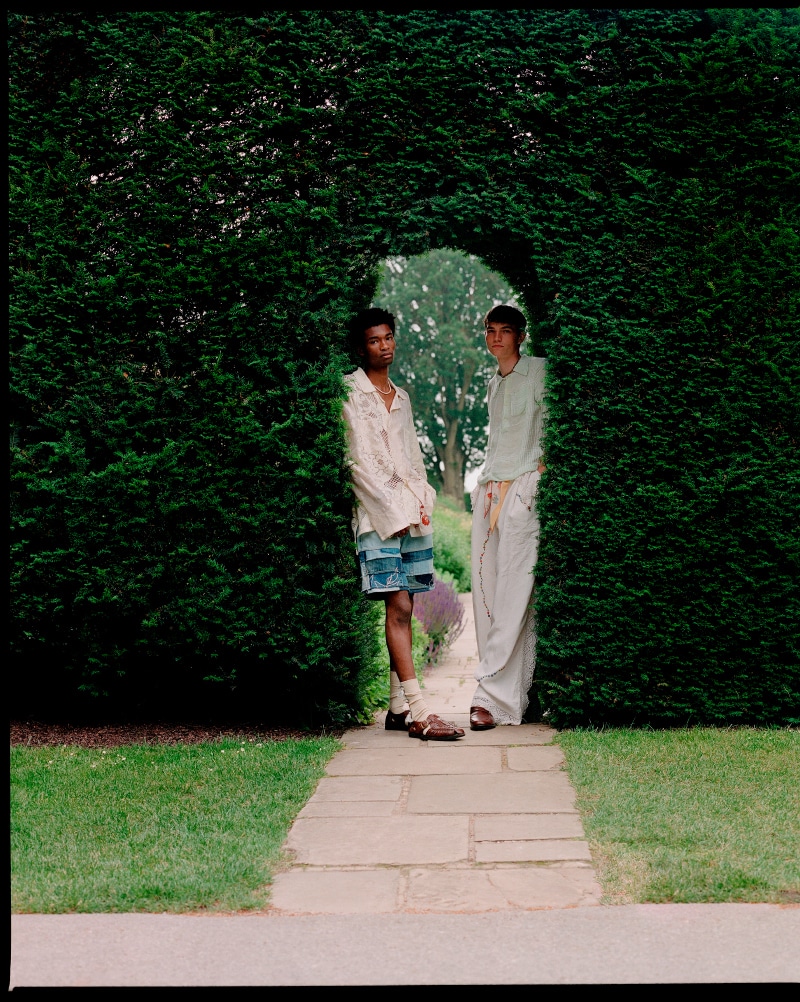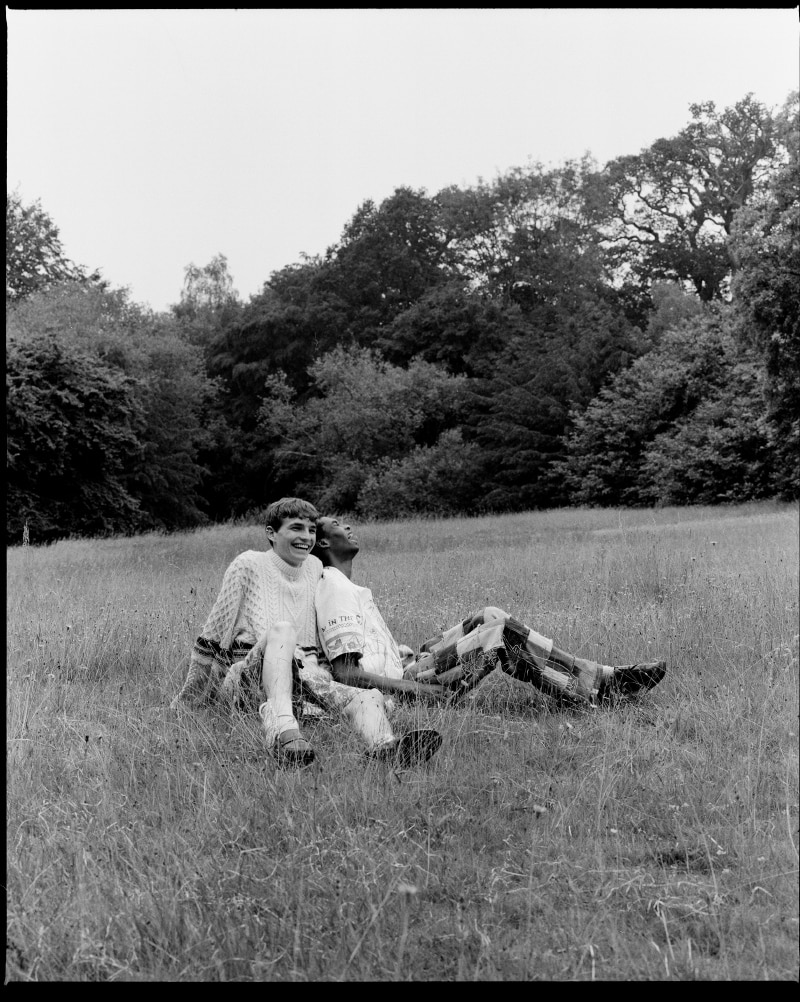 Daisy Holt just graduated from Kingston University this summer, with a Fashion BA degree, in Menswear and Knitwear. As part of the final year, she created a graduate collection titled "Find me in the Garden".
"It was brought to fruition by my own back garden and is essentially a romantic ode to the practice of craft, generational traditions, and delicate sensibilities. Made successful through the familial, homely intimacy of my own connections to the topic whilst bringing to the forefront the value in the labor and time given."
"Find me in The Garden" was cultivated when staying at home was an essential requirement. Using objects from the designer's immediate environment as inspiration allowed her to explore comfortable, natural landscapes and homespun routines.
Daisy produced each garment using sourced vintage/second-hand fabrics and materials, ranging from tablecloths and curtains to furniture trimmings, to literally evoke the theme visually in the collection.
Photographer Iso Attrill captured models Osman Jalloh and Finn Tozer for the lookbook.