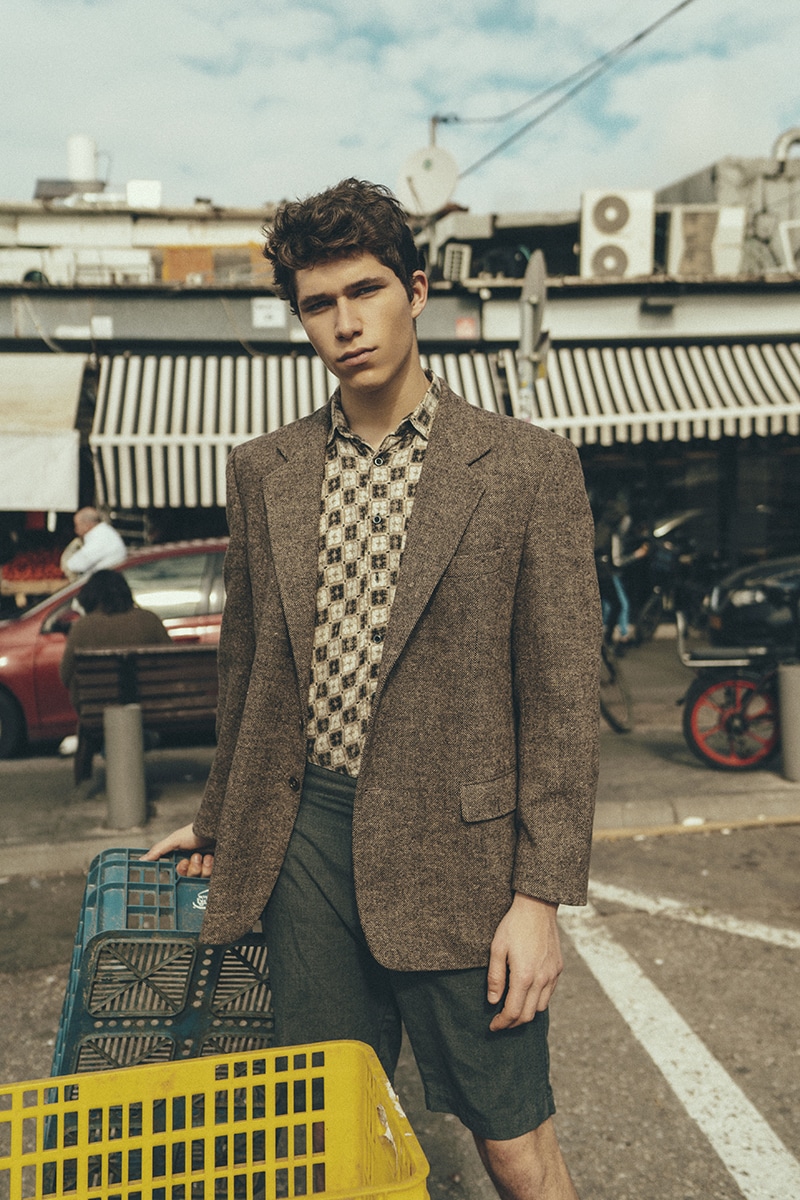 Reflective opinions are the mainstay of Israel-hailed talent Roy Reshef, handling views that are stacked with head-jerking emotions and oozing gigs in industry at a young age. The thump gets louder, landing great results that simmer a new voice onto the modeling scene.   
We caught up with the newcomer and talked early inspirations, let-go moments and widespread successes…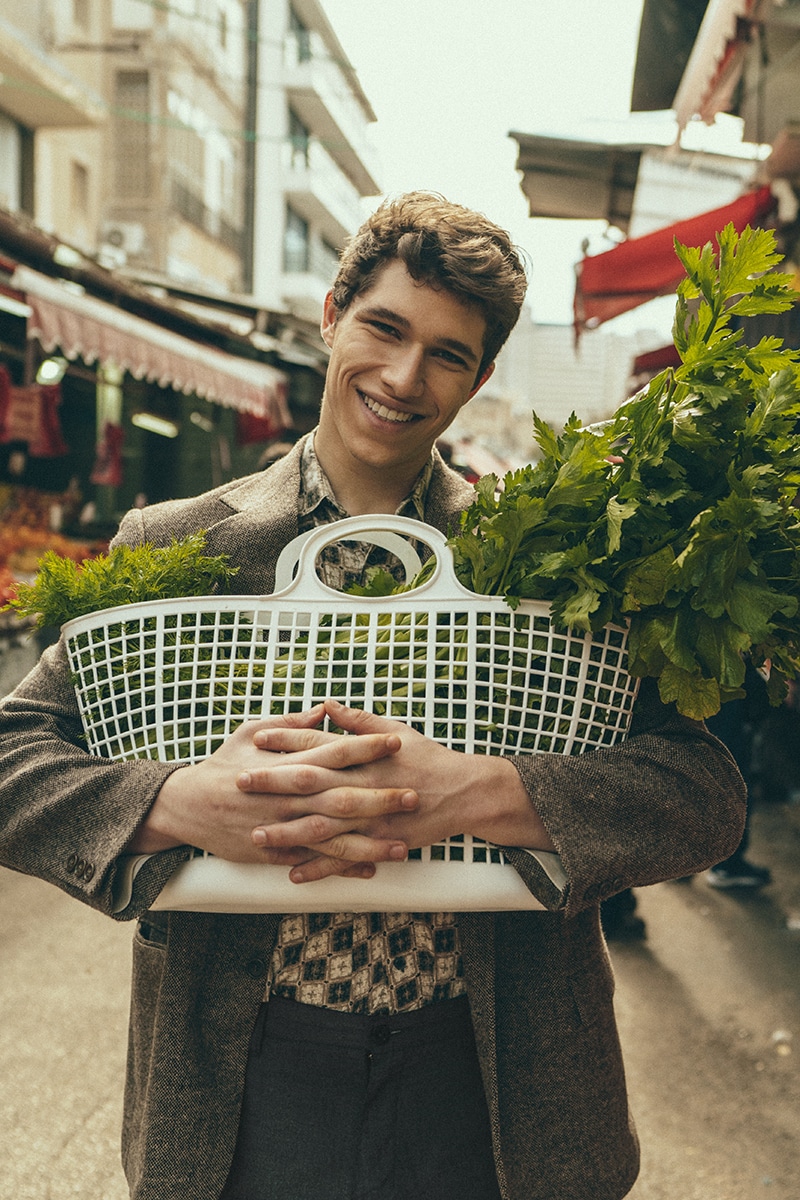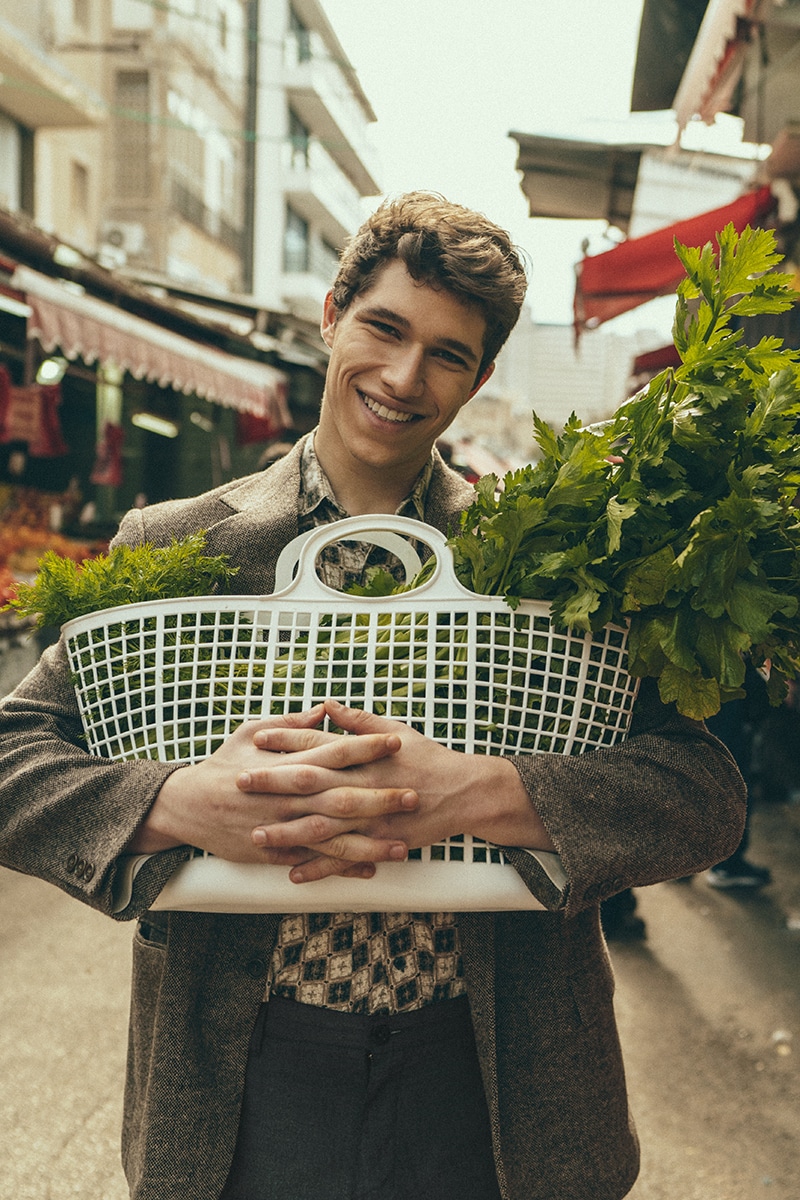 Hey Roy! To kick this off, three words that describe your best self are…
Determined, Excited and Dominant. When those three are at their max, I feel like I am too. 
How were you discovered/scouted? And what were your first feelings when you happened to sign your first contract?
I was first discovered through my Instagram page, which was really underdeveloped at the time while I was attending a basketball training camp in Las Vegas. I got an Instagram message from a scout working with Brick Models (who still are functioning as my mother agency since then) and she said they really liked my look and wanted me to come for a meeting. At first, I wasn't really sure because back then I was sure I was going to be the next Michael Jordan. Yes, I wanted to be the best basketball player on the face of the earth, but later I realized that I don't want to dedicate my entire life to one thing basically. Anyway, I came to the meeting, started hearing a little bit about the modeling world and decided to give it try on the condition that it won't interfere with my commitment to basketball. Oh well, now its two years later and the closest I come to a basketball is on set for a sports brand photoshoot…  
Who's been the best client to work with?
Overall, Pull&Bear was the best for me to work with. I really enjoyed the fact that no matter what job it was, whether it was Ecom or social media shoots the crew hit the perfect balance between approachable and professional, which, for me, is the most important aspect of being on set. For me, its really important that I feel that the crew really cares about me and at the same time I don't want to feel like their slacking, as a client Pull&Bear always did that part just right.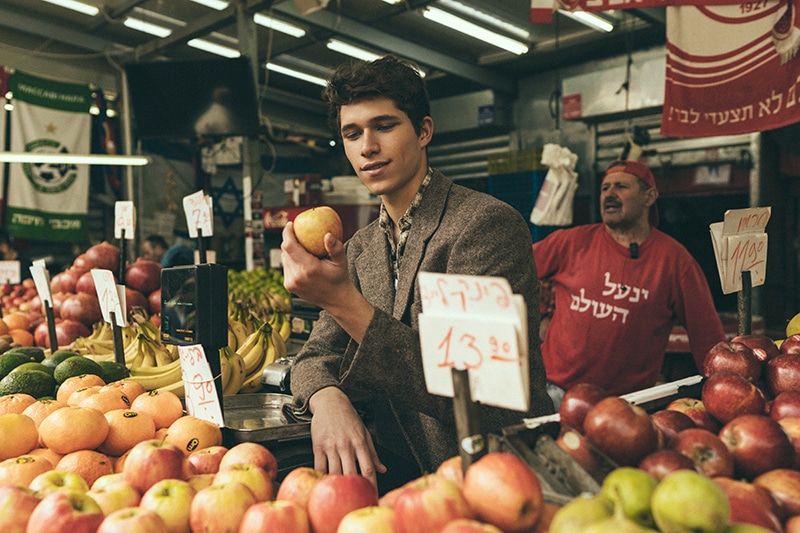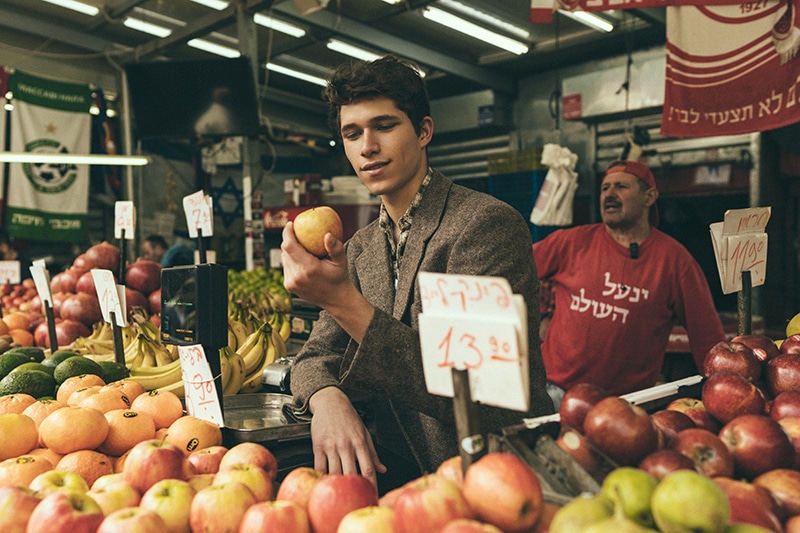 Could you describe your favorite modeling experience so far?
It's really hard for me to pick my favorite modeling experience, but if I'm going for the overall experience, it would have to be my first trip abroad. I was seventeen, just finished high-school and I was the only guy from my mother agency to attend Milan Fashion Week. I really didn't know what to expect, however, I was so excited about the opportunity. I remember myself calling my agent back home about every little thing that happened to me there, every casting I got, every job, it felt for the first time in my life like I control my own fate and that was both scary and really exciting. After the Fashion Week had ended and I didn't get to do any of the shows, even though I got more than a few jobs (style shoots and e-commerce-kind of stuff), I still felt like I had more left to give, and that's when I got signed in Spain out the blew with Trend Model Management. So, after spending a month in Milan I went on to Spain for another full month! No question that trip was exhausting and difficult, but it was one of the most fulfilling experiences I had as a model.   
How's it been for you since commencing?
Since starting out as a new face model I've managed to get quite a few of my goals under my belt. For example, I shot a big-time campaign for Diesel Israel which spread out on billboards all over the country. Also, I got to travel the world and see some incredible places and really experience the life of a man living abroad let alone a model. I've worked for well-known brands such as Versace, Calvin Klein, Diesel, Pull&Bear and more. My journey as a model was with no doubt challenging but at the same time rewarding, I look back and think "not bad for two years".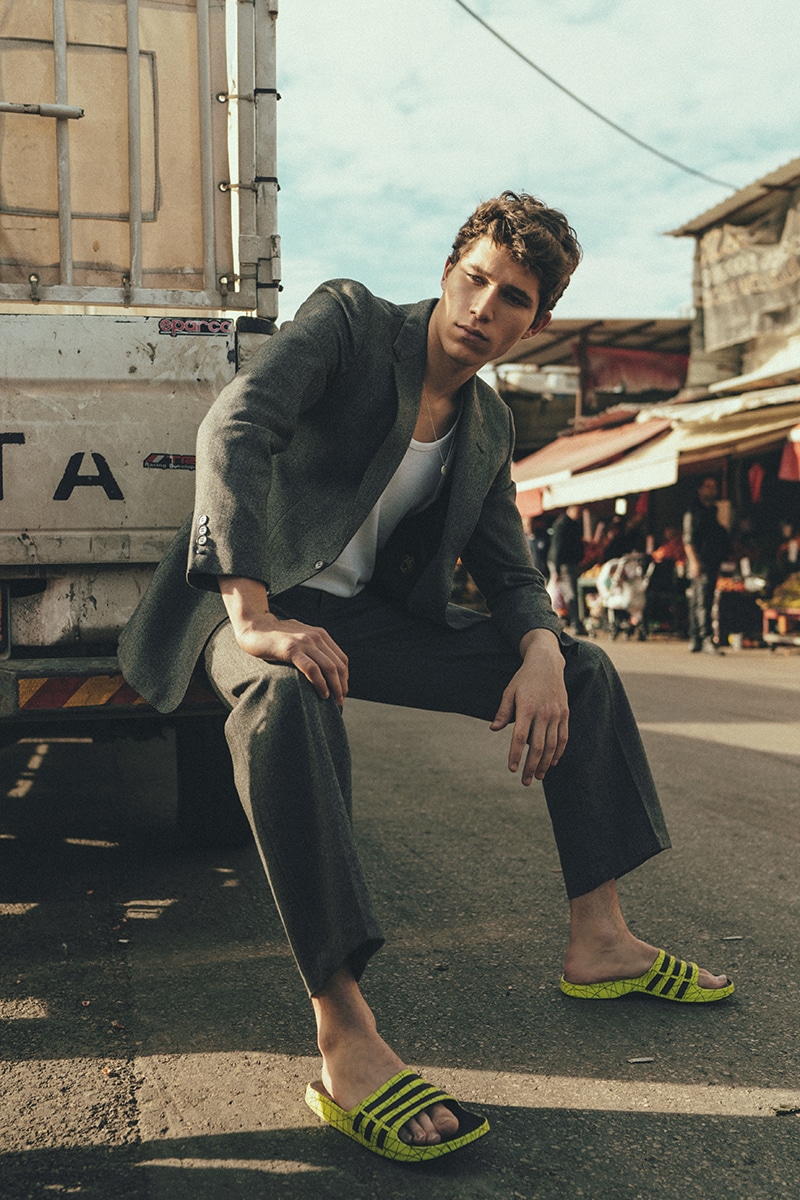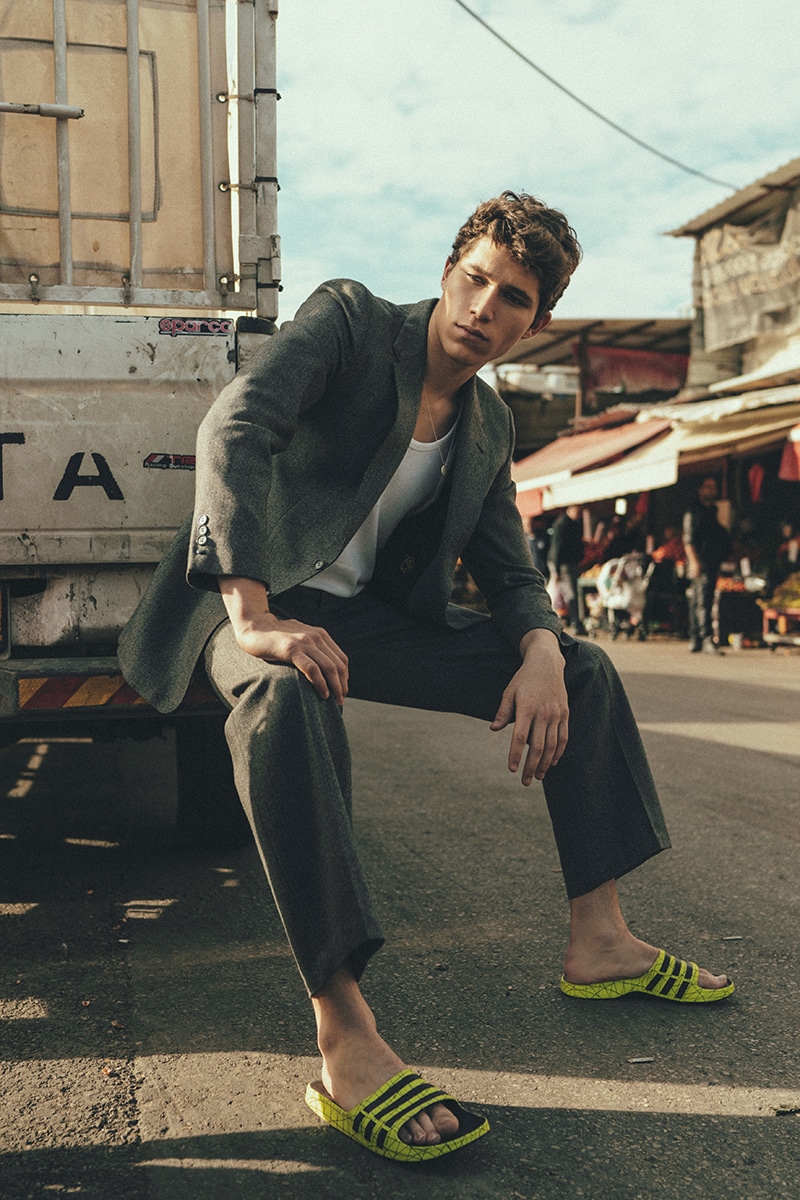 Could you give us a fun anecdote about yourself?
Well, where do I begin? I'm a product of a concept called "co-parenting". What is "co-parenting"? It means that my parents were never married and decided to have me as partners. From the day I was born up until this day I've lived in two separate houses and there's actually a legal contract between my parents concerning the terms of my upbringing, it's not as restricting as it sounds because thank god they're on great terms. I was born into a partnership between a gay couple and a single mother, I was the first kid in the family and now the family consists of three fathers, two mothers, and five children, all together ten people who are living in three different houses and are as close as a "regular" family is and maybe even closer. Growing up in that sort of "out of the box" environment has made really open-minded and allowed me to be my true self because in this kind of family there isn't anything you're "supposed" to be.    
Essentials to bring along your travels for a last-minute job are…
Honestly, you don't need much, usually when I get directly booked for a job the client takes care of most of what I need, I usually only bring a backpack with really basic stuff in it (toothbrush, deodorant, phone charger, etc…)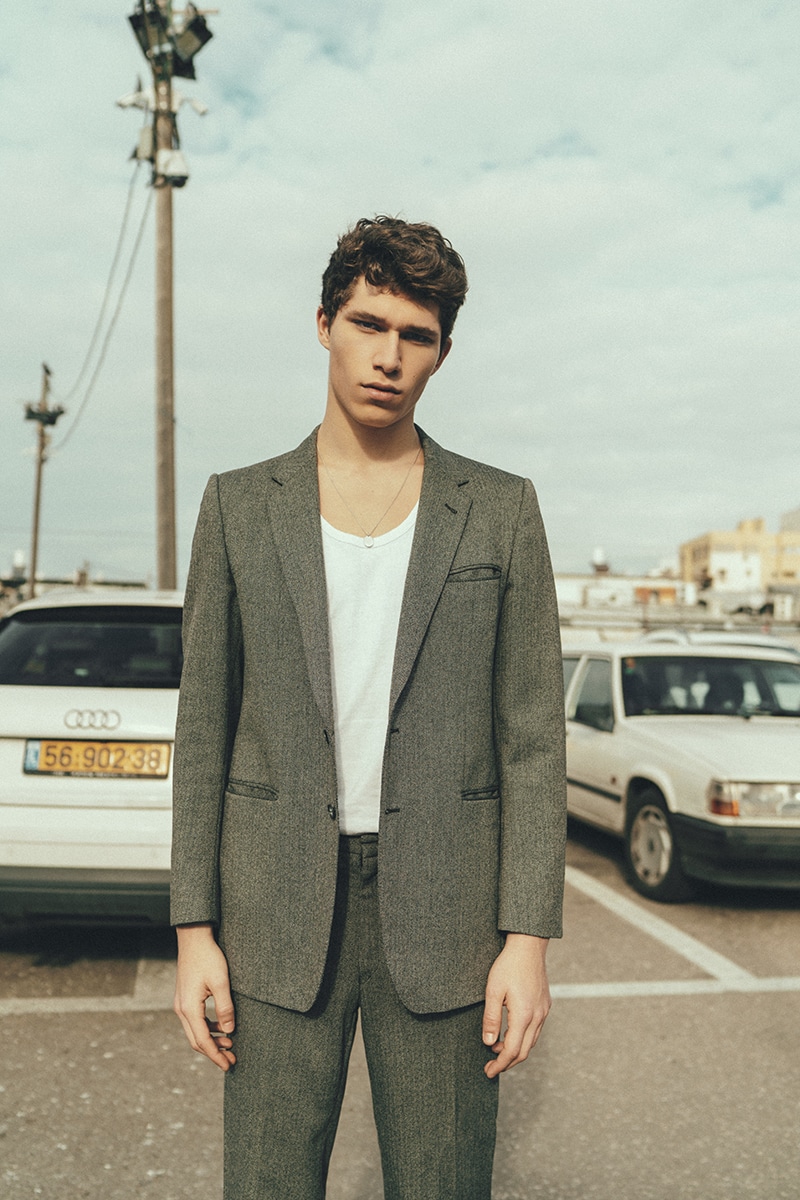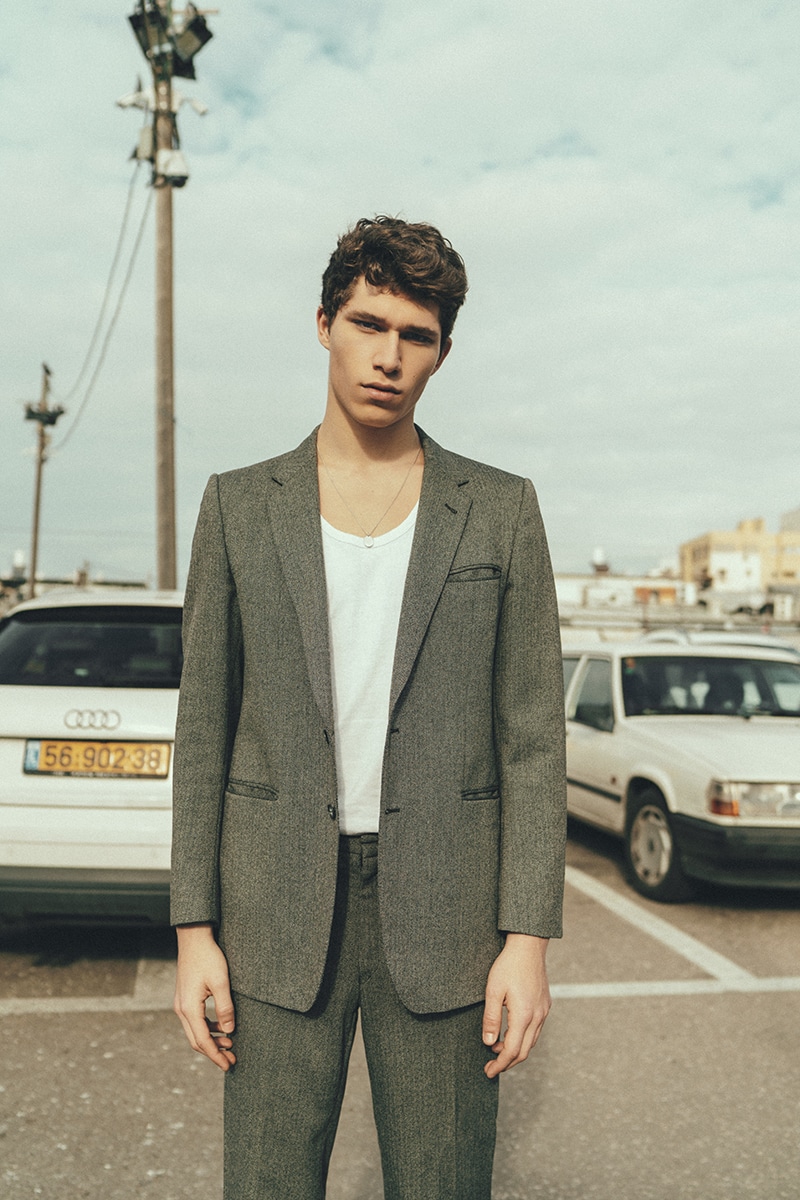 What do you wish you could have done differently throughout your journey?
Honestly, I wouldn't change a thing, because as hard as it has been sometimes, as many opportunities as I've missed, I think it all led me and still is leading me exactly where I need to go. I don't think there's any need to rush anything, I'm only nineteen I still have enough time to experience so much and I believe that every stepping stone throughout my journey is essential and relevant to the person I want to become eventually.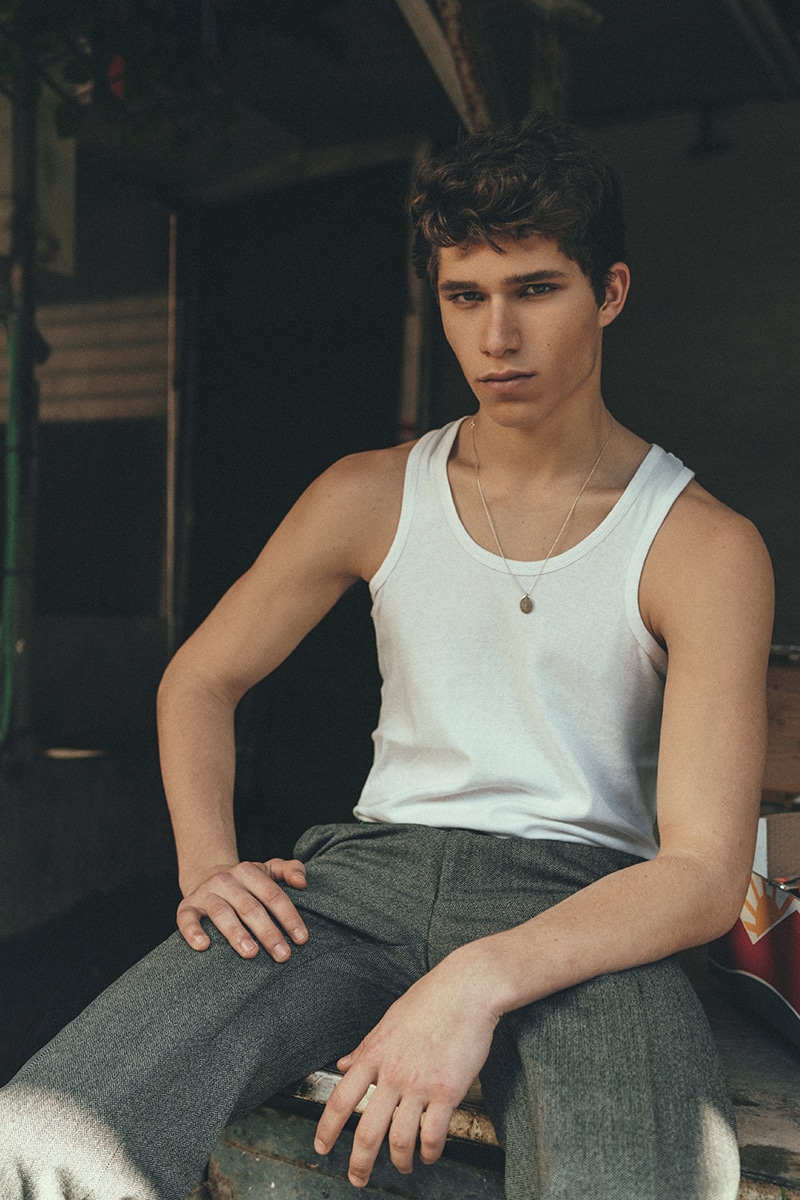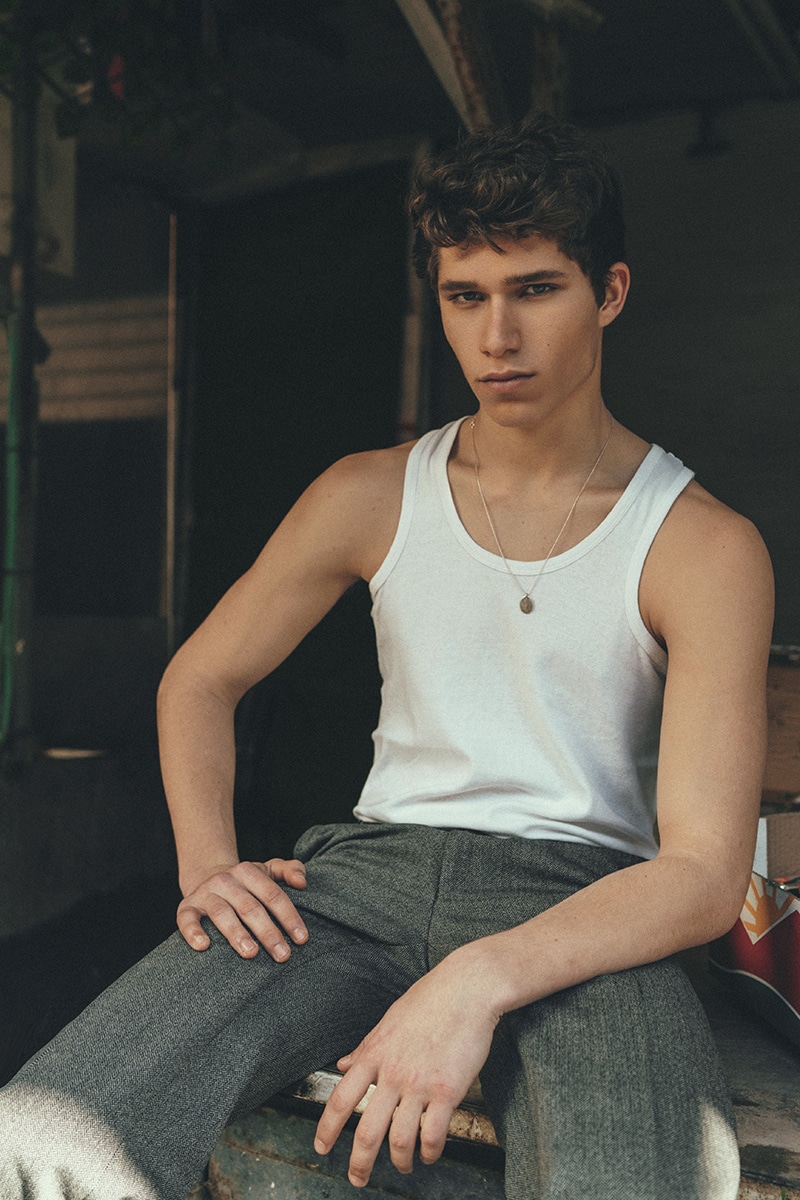 Any major inspirations?
To be honest, I don't have many model role models, I try to be the model I am. I like to kind of act on set and feel liberated. I really try being myself as much as possible and hope it looks good on camera, so far so good.
What's your biggest remorse?
One time, I was at the men's Fashion Week in Milan and I went to a Dsquared2 casting. I've worked for Dsquared2 before and really connected with the head designers Dean and Dan, I thought that could help my chances and maybe it did because I got all the way to the final fitting before the show, I was so excited. I thought the fitting went well, everyone there said to me "see you tomorrow!" when I left. Later that night I kept waiting for the confirmation from the agency that I got the job, but I didn't. I later learned that the reason I didn't get the job was that I put on a bit of weight and therefore the clothes didn't fit me well. That was absolutely true, I felt it but didn't pay too much attention to it and it cost walking the runway for one of the biggest brands in the industry. I regret not putting in the work necessary to lose that weight before going to Milan. I learn from my mistakes though, and that's why I keep a tight shift when it comes to my fitness now.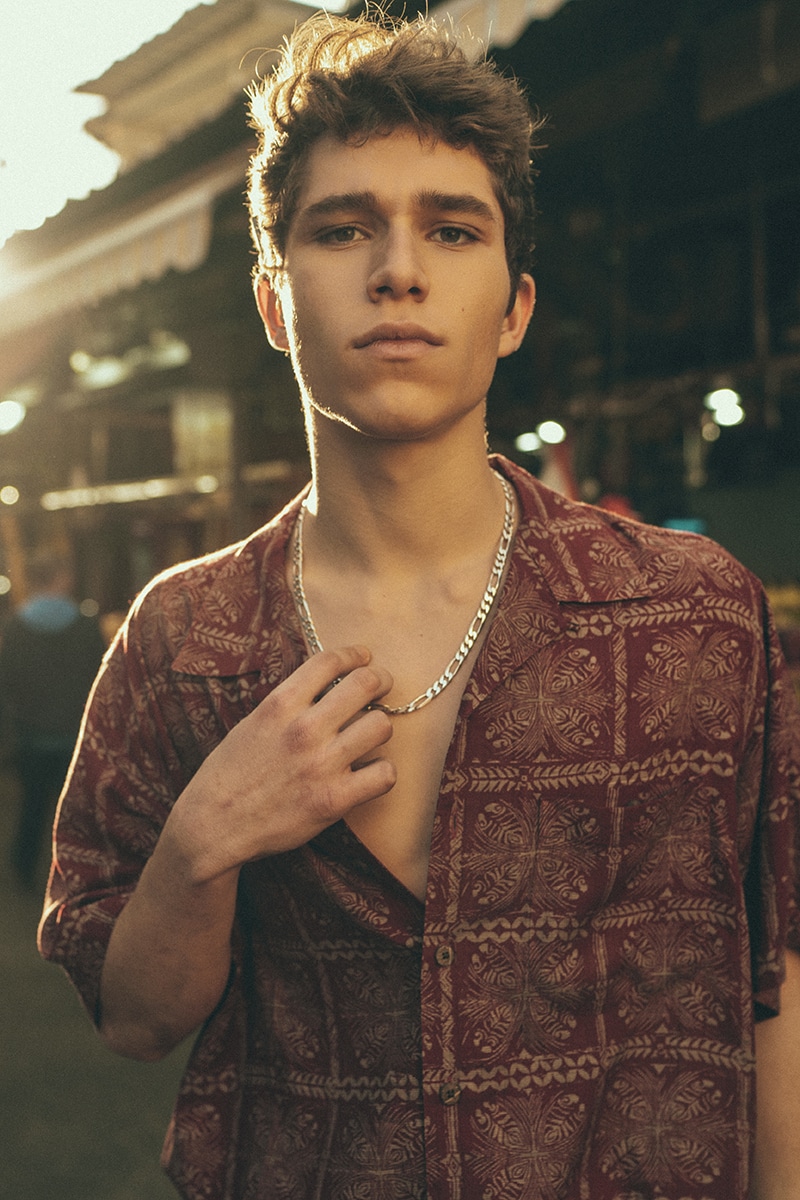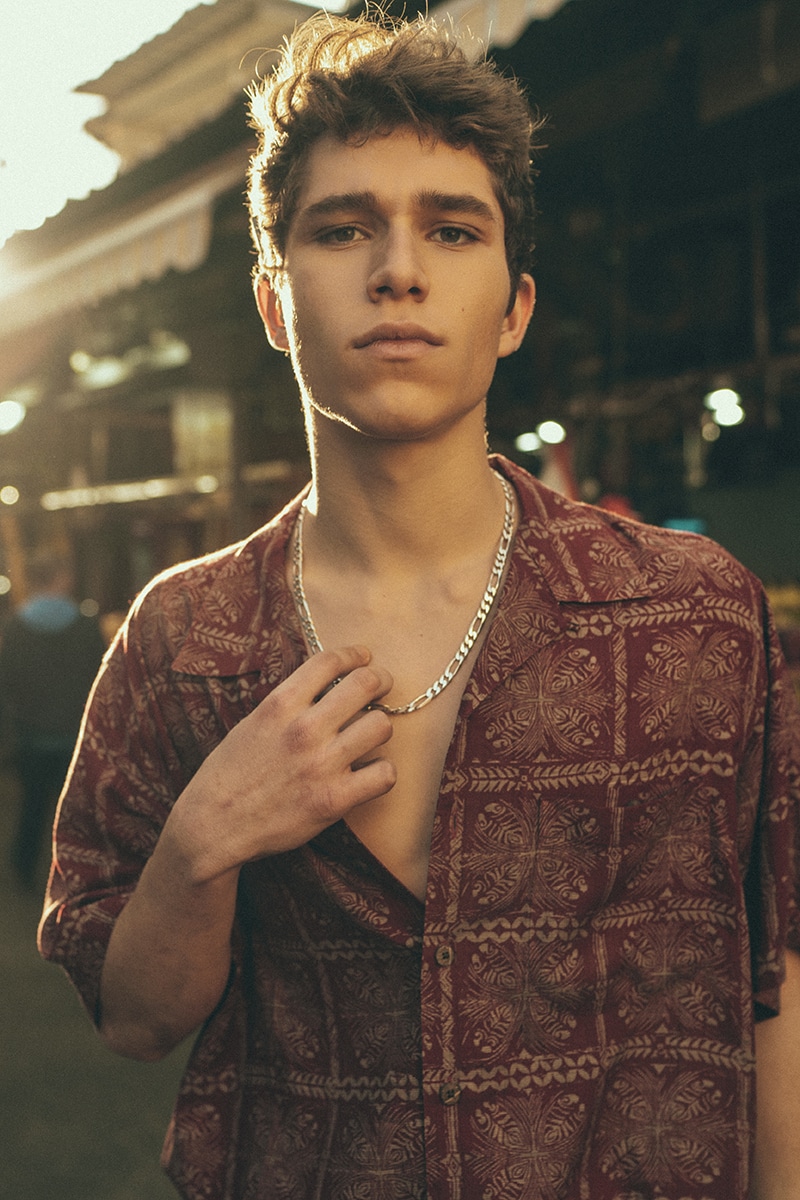 What's the wisest lesson you've learnt being in the industry?
The biggest lesson I've learned about the industry is that as a model you're only selling the way you look, your physical appearance, so it's really important that no matter what casting you weren't able to get, no matter what option you had that fell through, you should never take it personally and that could be really difficult. I have to constantly remind myself that no matter what opportunity I miss, it doesn't have anything to do with the type of person I am, I'm not only a model, I'm Roy Reshef after all and modeling, as much fun as it can be, is just a part of my life, not all of it.  
Any advice to give the young wave of aspiring models, wanting to venture into such field?
To all the up and coming models out there, I would recommend to just see this as an opportunity to take care of yourself, because it's your job, let this profession boost your self-esteem and enjoy the luxuries that come along with being a model. The one thing I would suggest to steer clear of, is defining yourself as a model, I've seen some models who are too much into their image and I kept thinking "that's all well and good, but who the hell are you?". I think modeling can be an amazing profession as long as you don't lose yourself in there.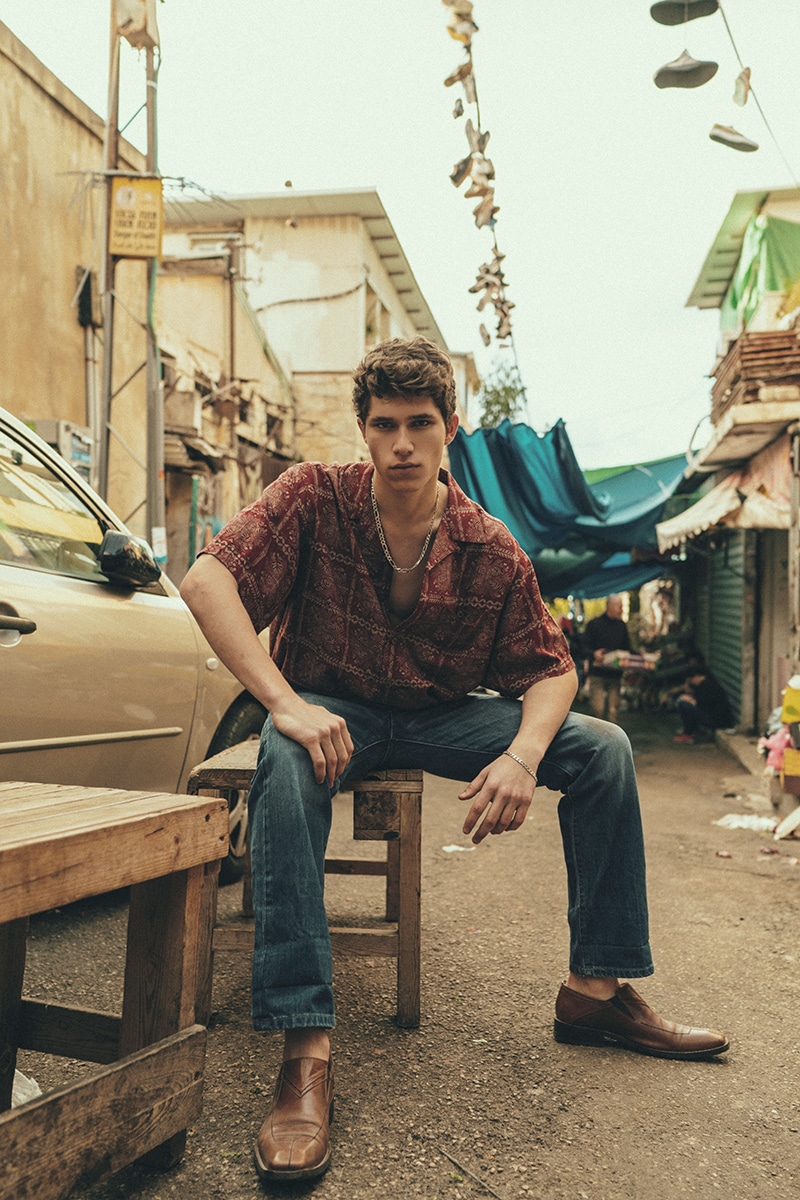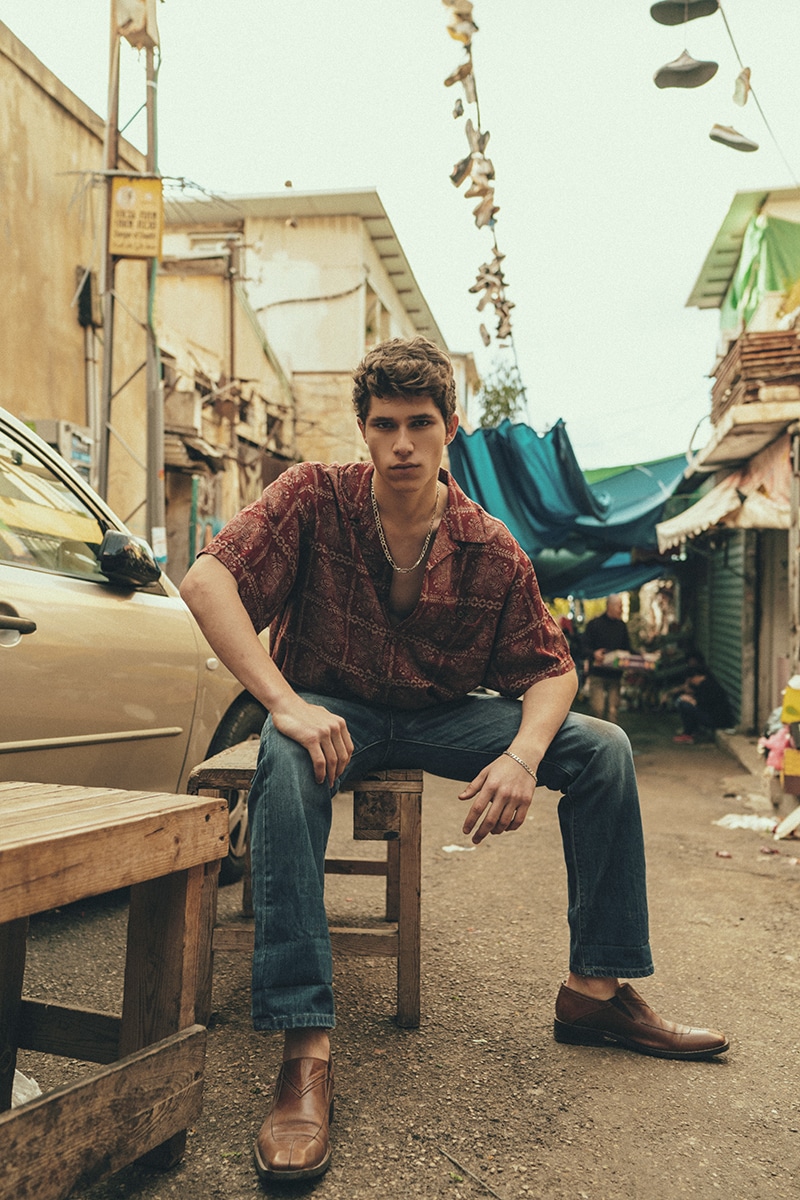 Photographer: Ben Abarbanel @Benxphoto
Model: Roy Reshef @royreshef at @brickmodels
Brands: Venta TLV