OKANE is a menswear brand founded in NYC in 2021. All of their garments are produced in Midtown Manhattan's historic Garment District, where American clothing has been manufactured for over 100 years. The brand's new collection begins launching on December 16th, with additional releases scheduled for January, and February.
"We source our textiles from mills around the world (primarily Italy and Japan), while the design, pattern-making, marking/grading, cutting, and sewing all happen along a one-block stretch right here in New York City. Alex O'Kane, the founder and designer of the brand, comes from a NYC family business, so doing as much to keep the manufacturing based in New York is an important focus of the brand. By making everything here, it allows the brand to be more hands-on, and to develop genuine relationships with the suppliers and manufacturers we work with. It also gives us the ability to insure proper pay and safe working conditions for the people making your clothes. In an era of fast fashion, where low prices and fast turnarounds are the standards, OKANE is interested in smaller quantity, higher quality garments, created by talented craftspeople who are paid and treated fairly."
While the brand's first collection centered on developing simple well made pieces that would easily mix in with future collections as the brand developed, for FW22, the focus shifted to beginning the exploration of more interesting shapes, textures, and fabrics while slowly developing a vocabulary for the brand. Connecting the two seasons is a similar tonal palette that focuses on black/navy, white/cream, browns, and tans.
Additionally, this season introduced the referencing of historical garments, specifically in the form of medieval farm wear and turn-of-the-century surgical clothing. Both of these disparate reference points seemed to contain a similar ability to simultaneously express a masculine utilitarianism as well as a more feminine delicateness. Key pieces in the collection include oversized fur coats, embroidered balaclavas, back tying shirting echoing patient's gowns, back lacing tank-vests that are reminiscent of both armor and medical wear, and leather bike jackets and pants. A final major element in this collection is the focus on the backs of garments, with special attention paid to closures, pleats, folds, and volumes. Often menswear finds itself solely interested in the front of clothing while back details have traditionally fallen into the prevue of womenswear. However, they feel the back of an outfit should be just as compelling as the front.
So much of Fall and winter is about darkness, the iciness of the air, and the decrepitude of nature, the severity of the season. Juxtaposing that severity with some softness found in some of the more delicate pieces creates a dynamic tension between clothing that is protective but also delicate, severe and soft, morbid and romantic.
Take a look at the collection below: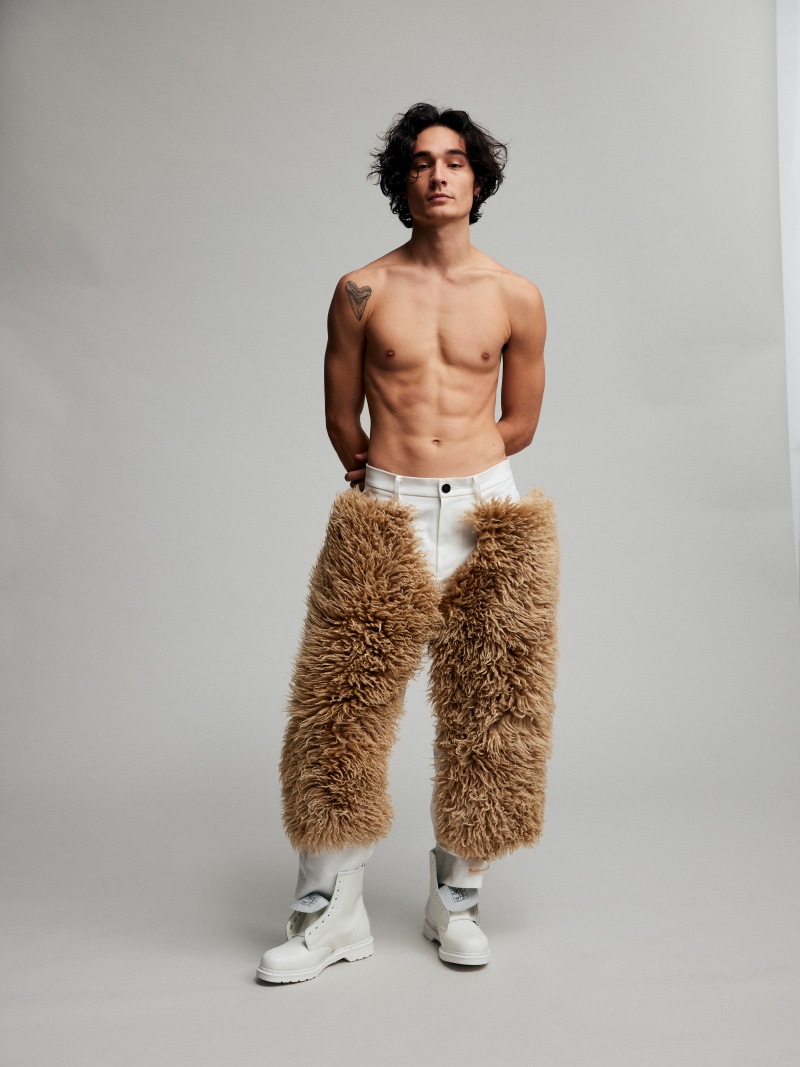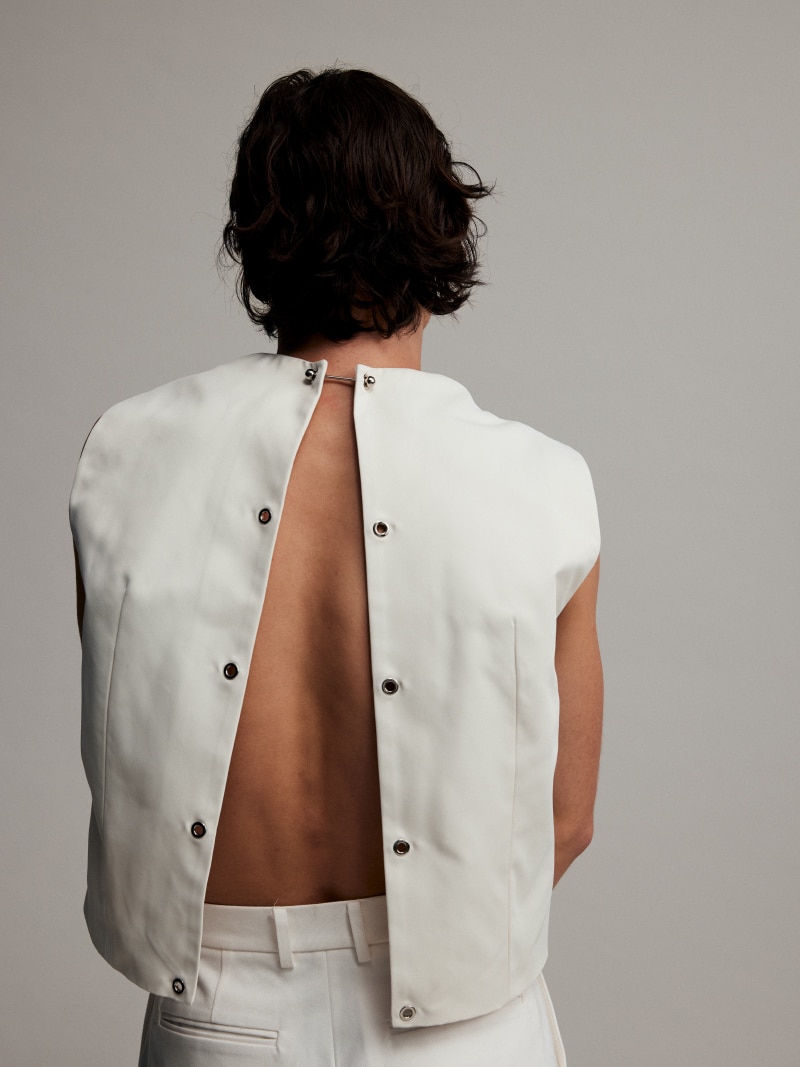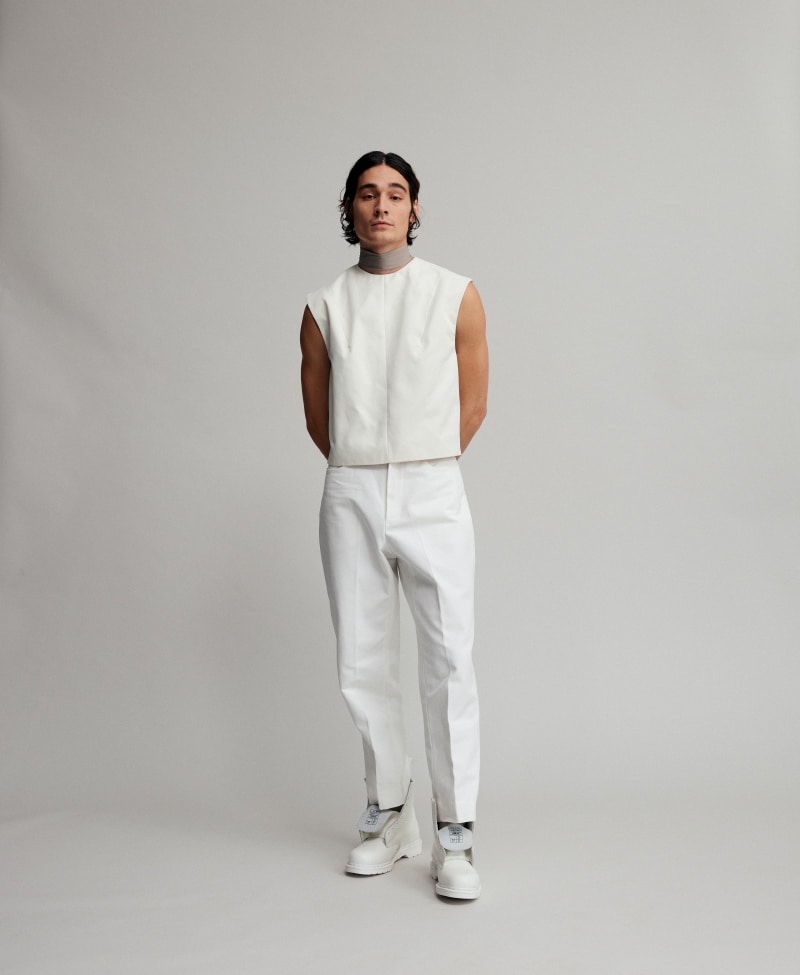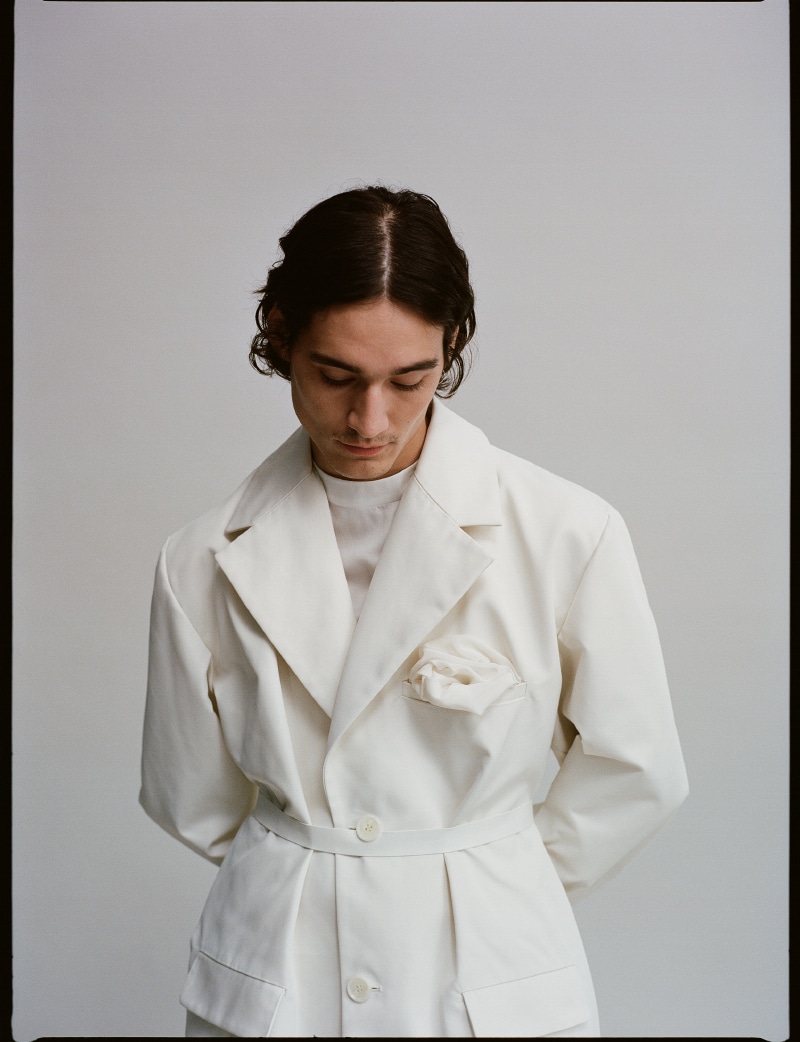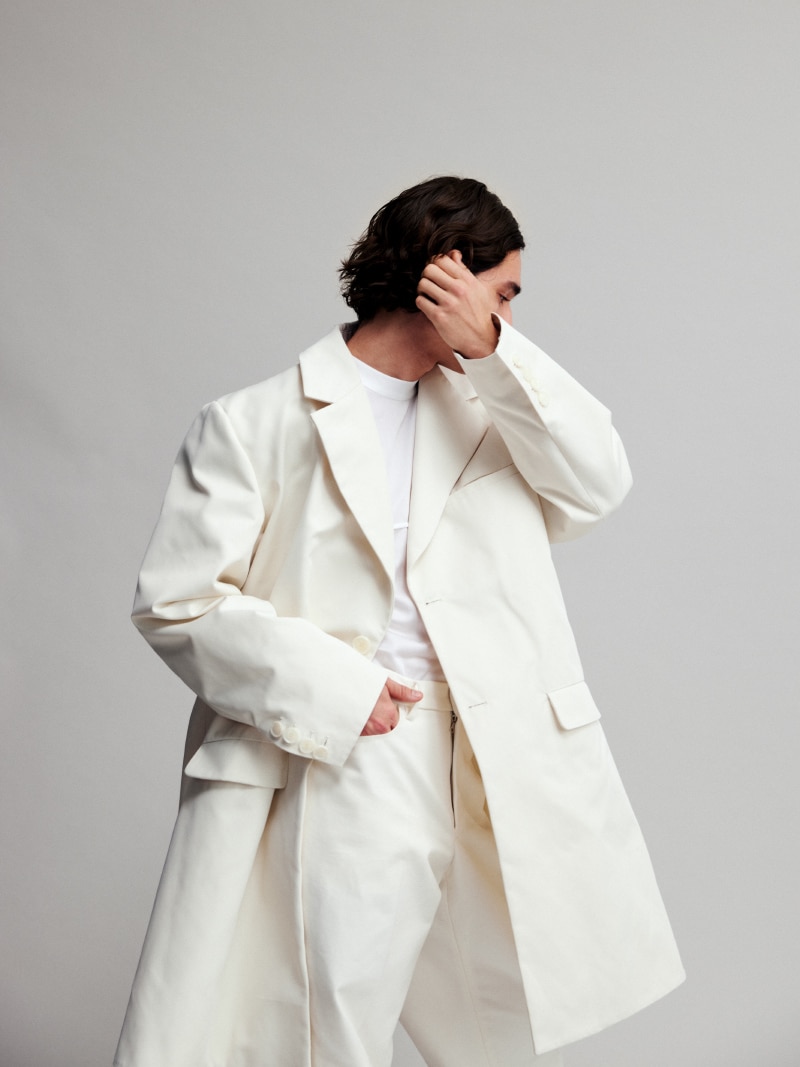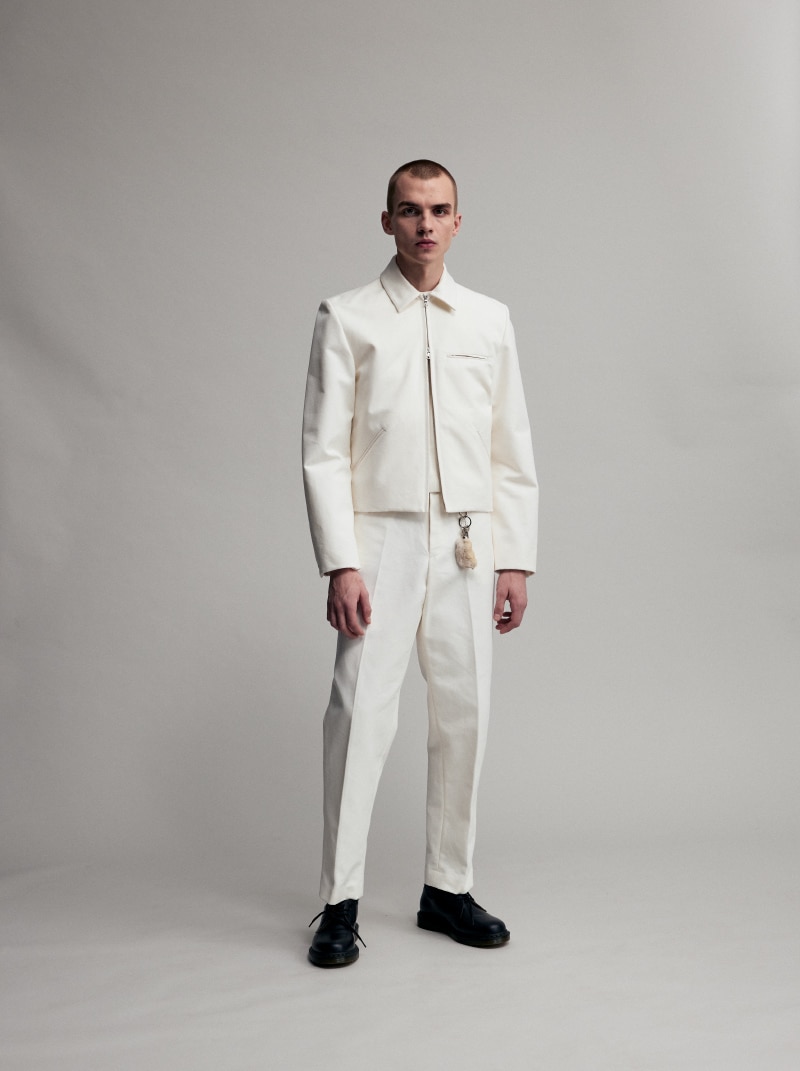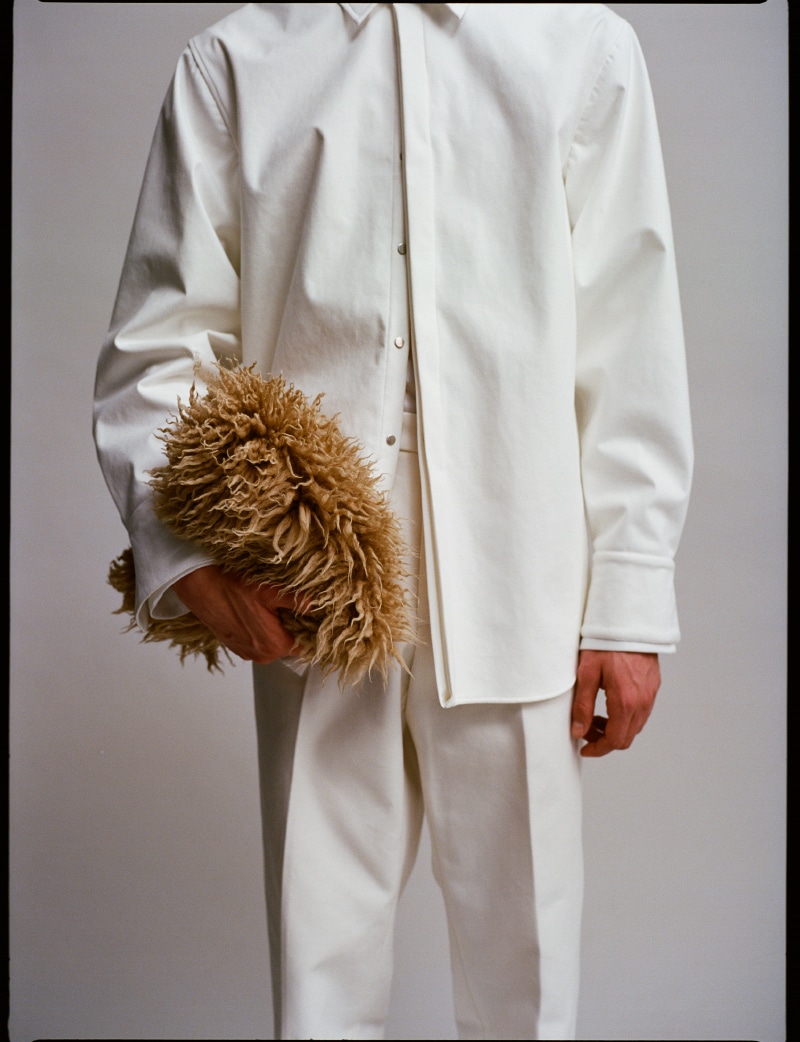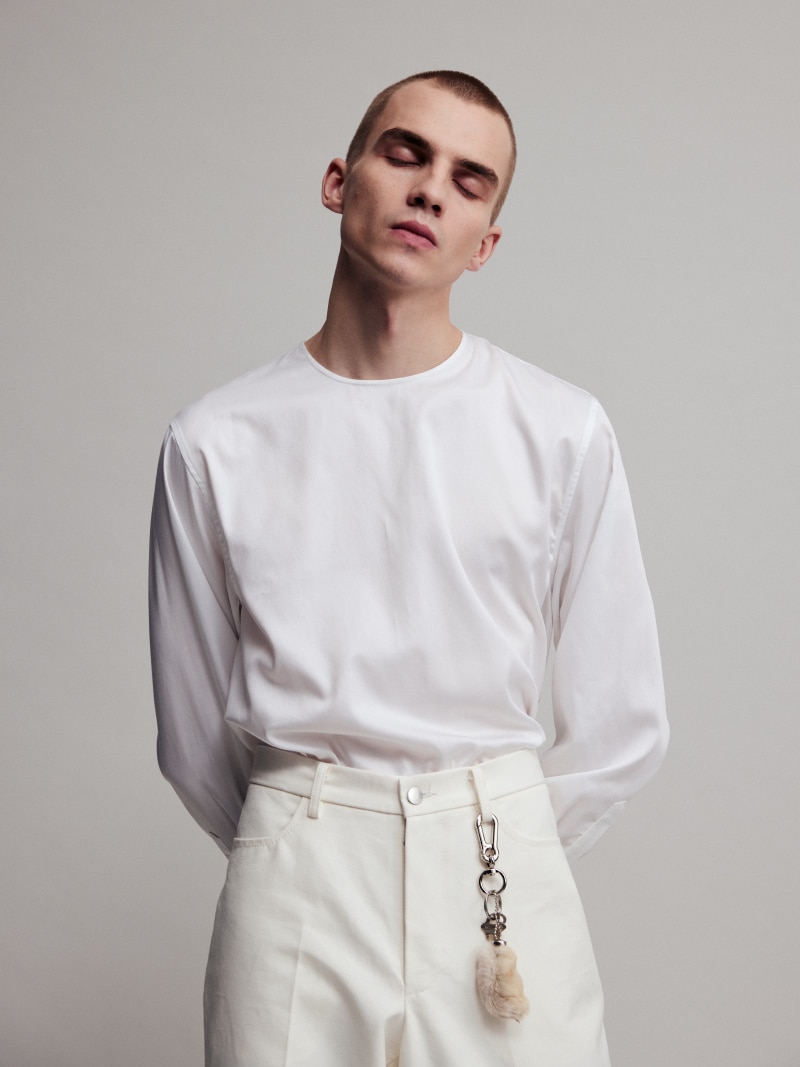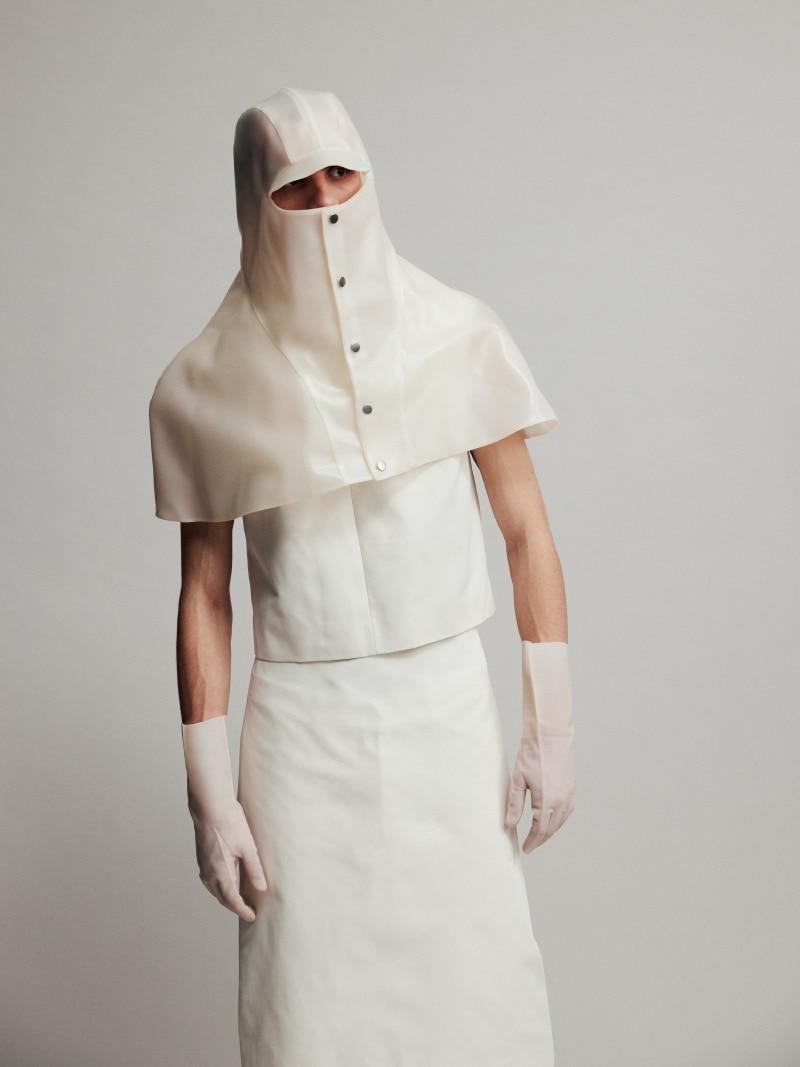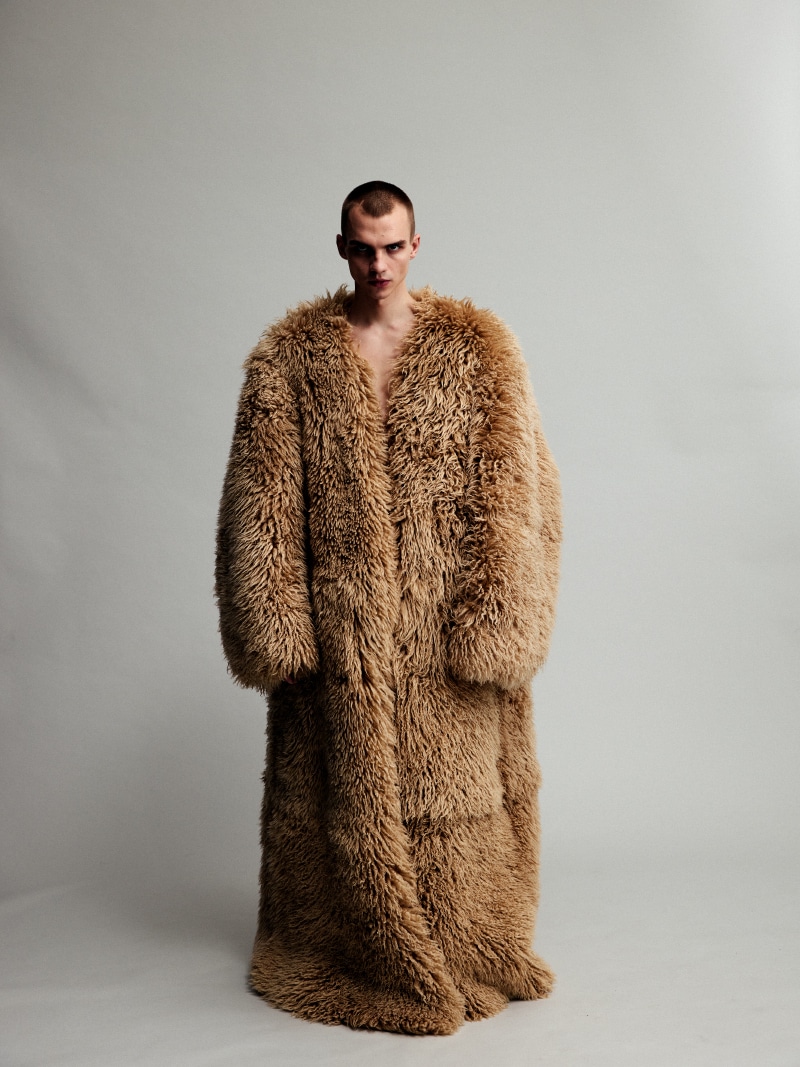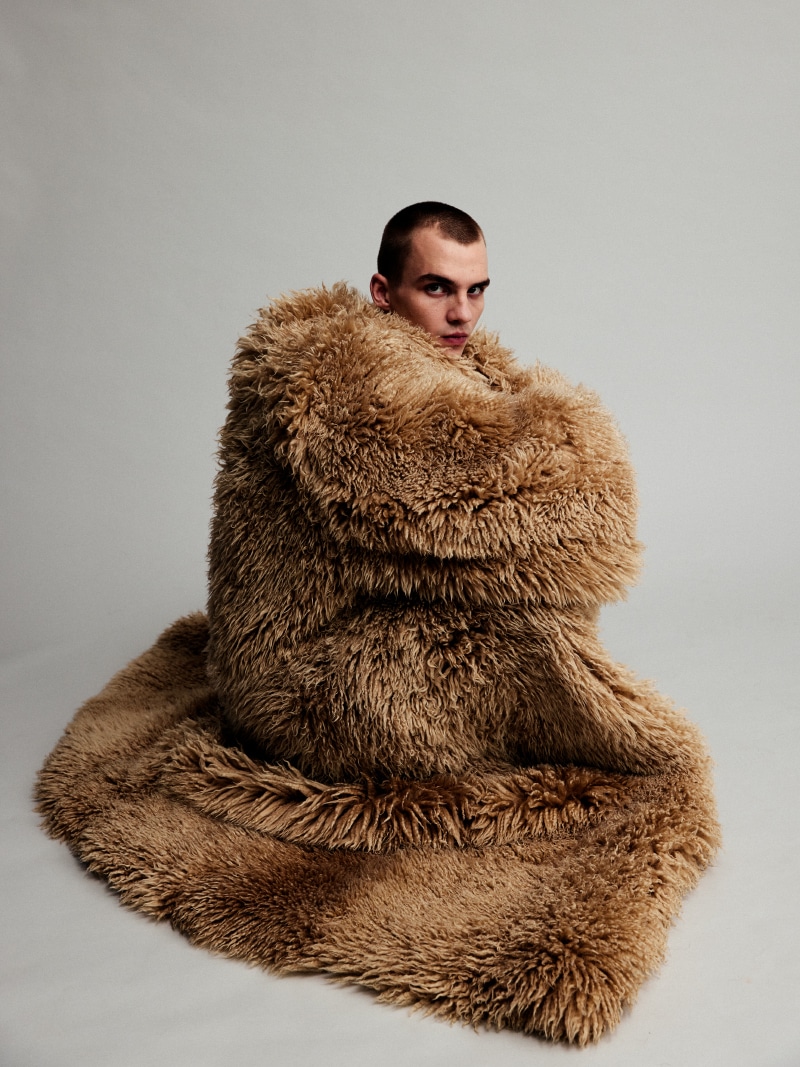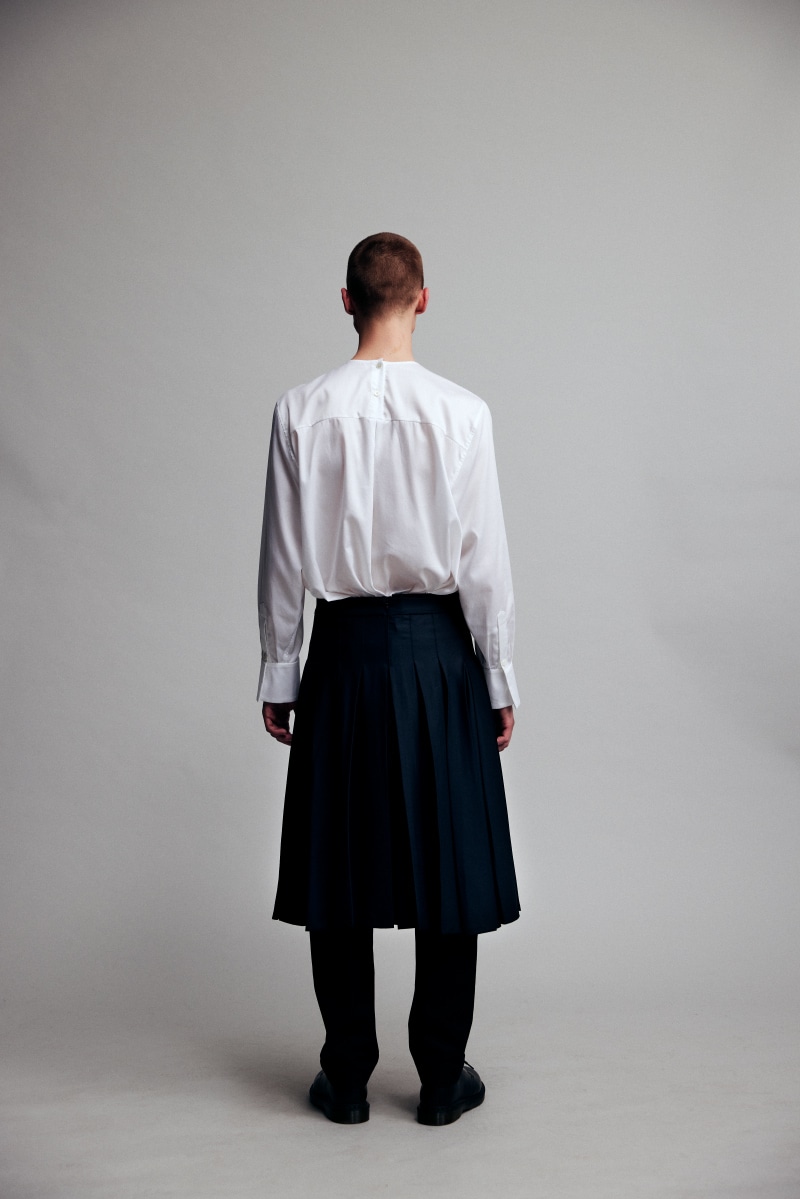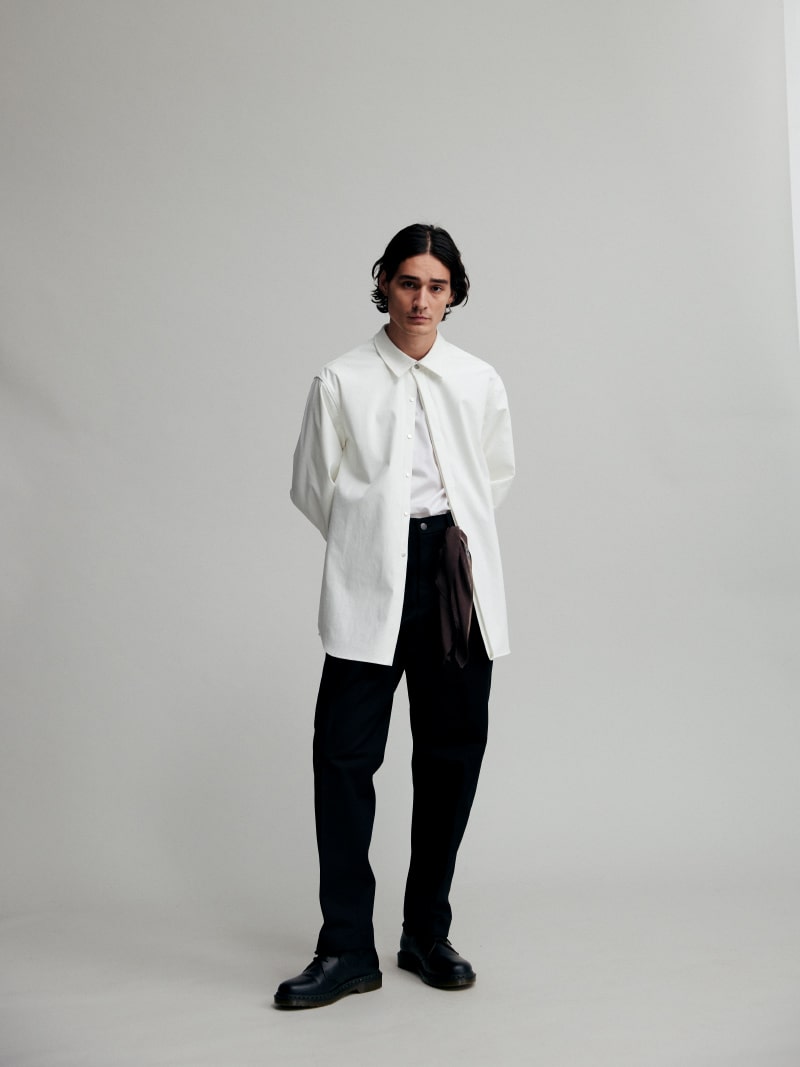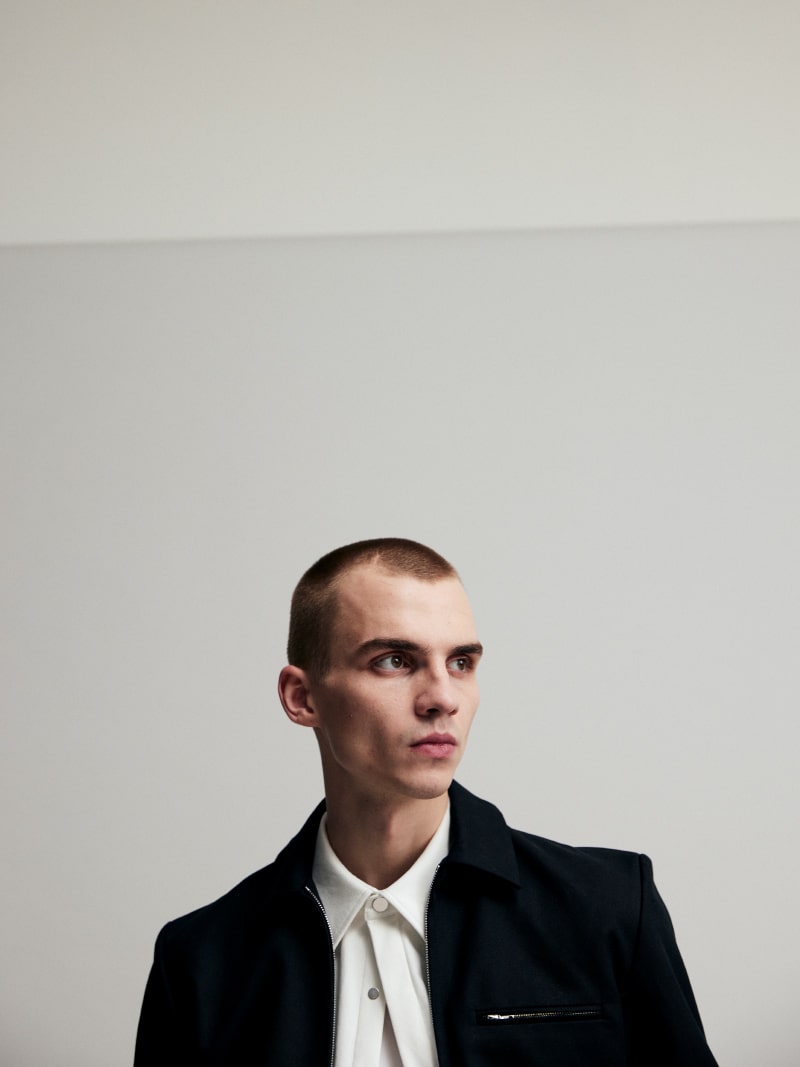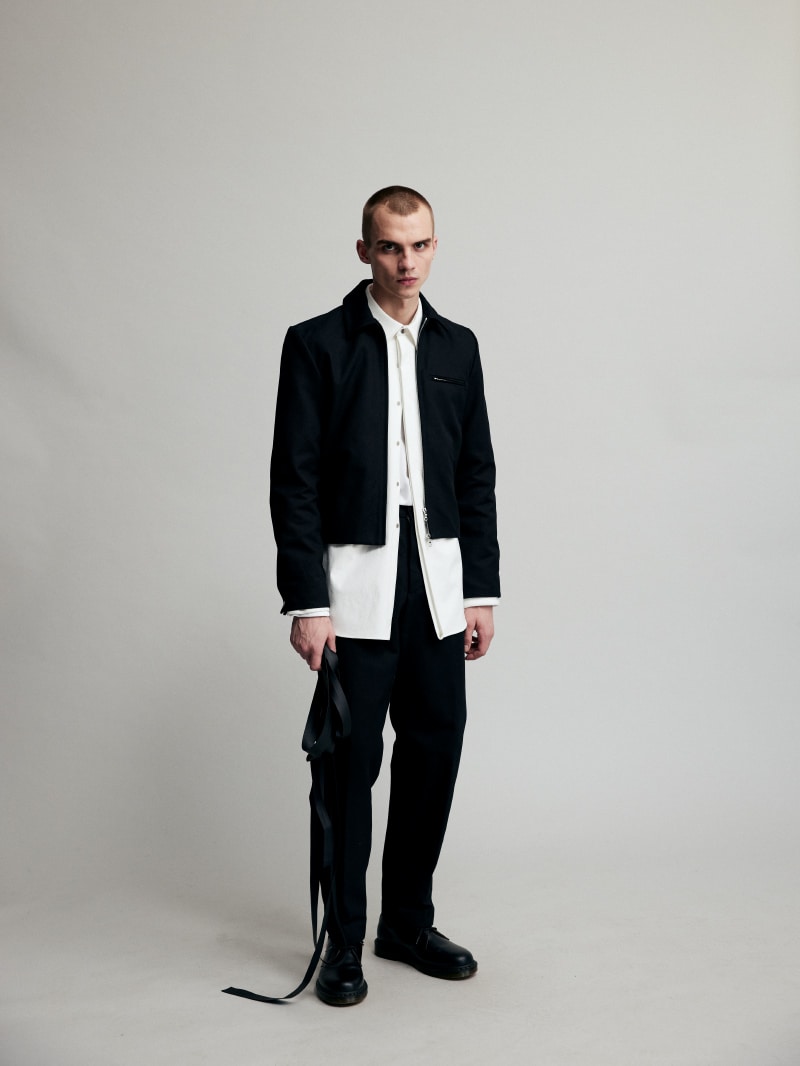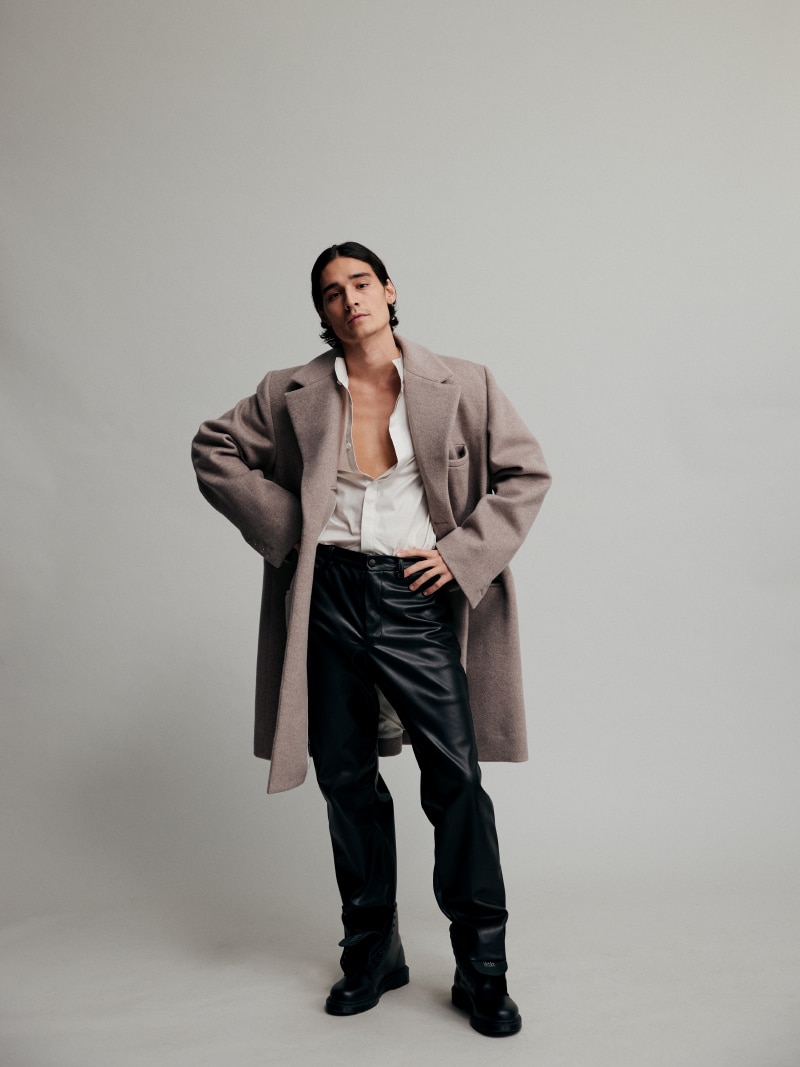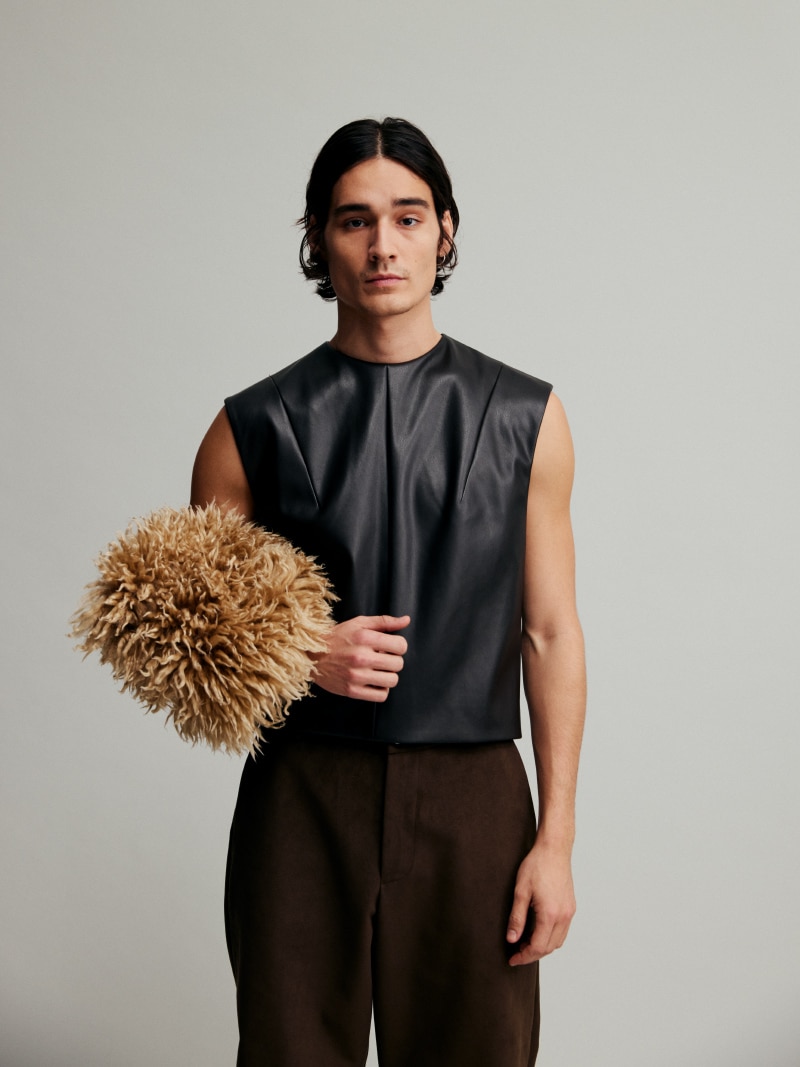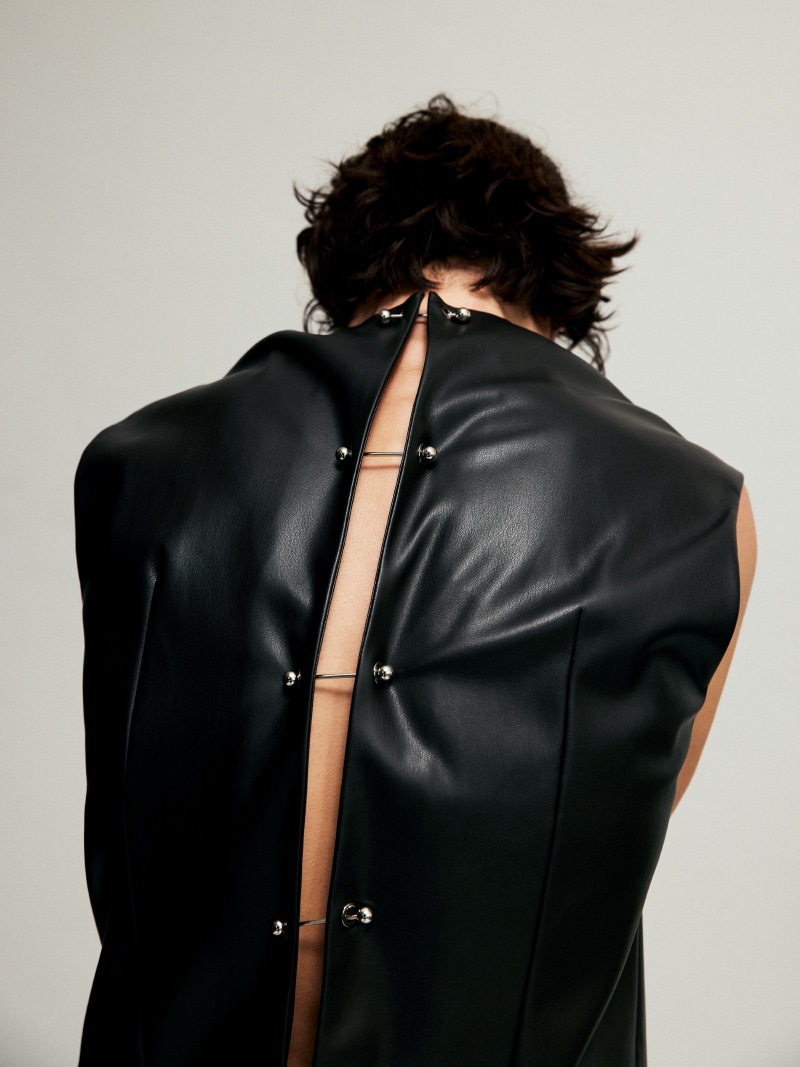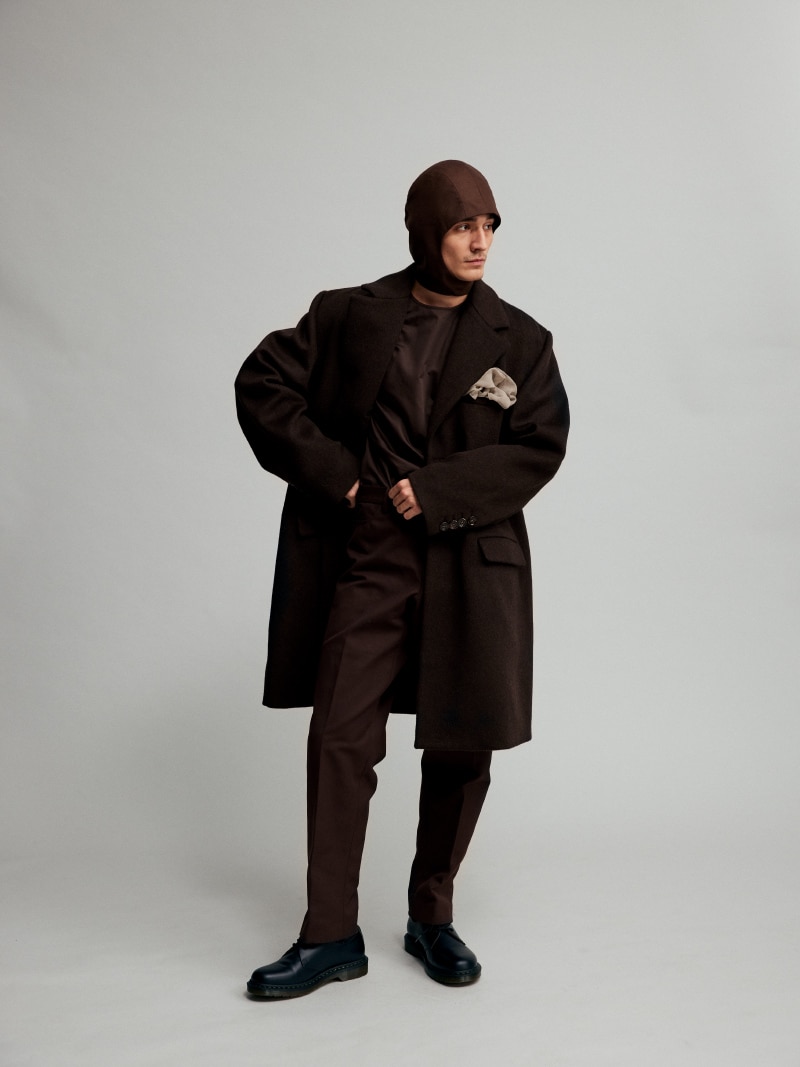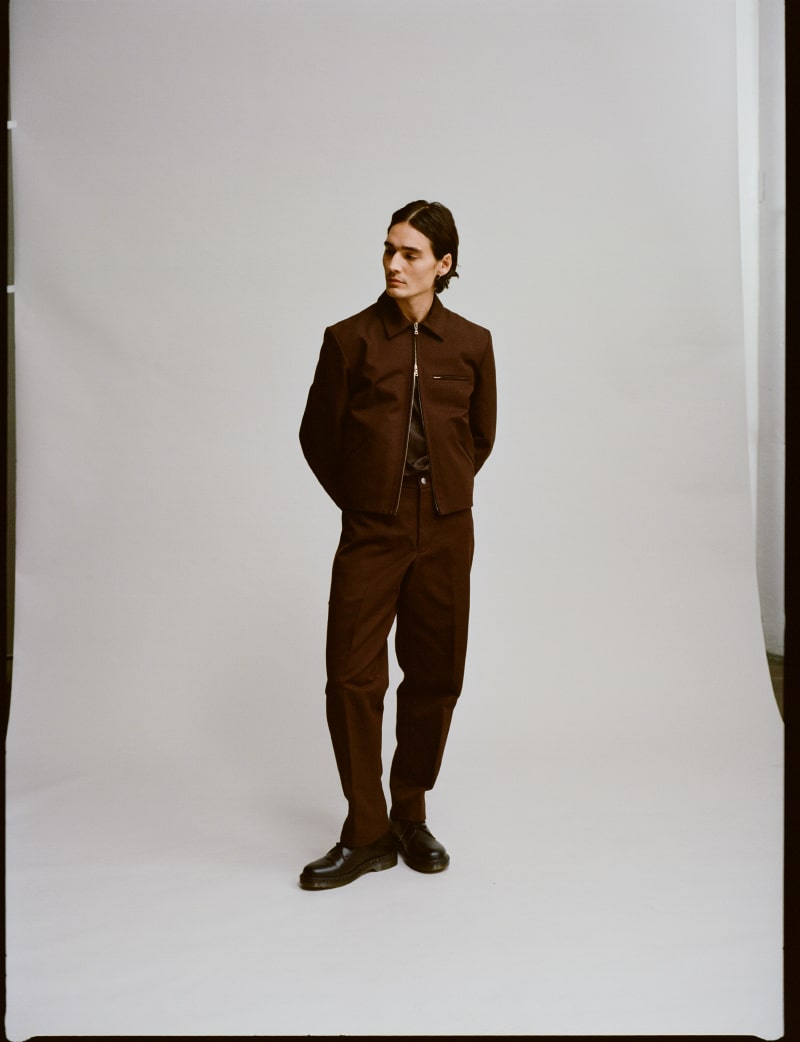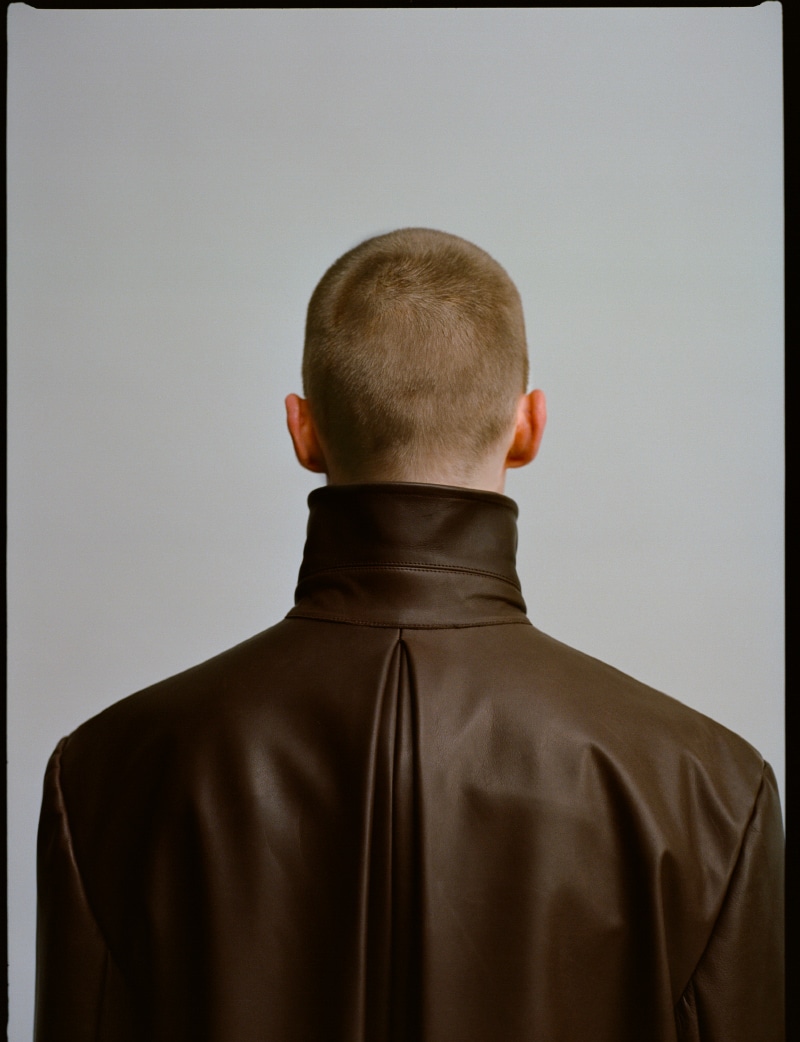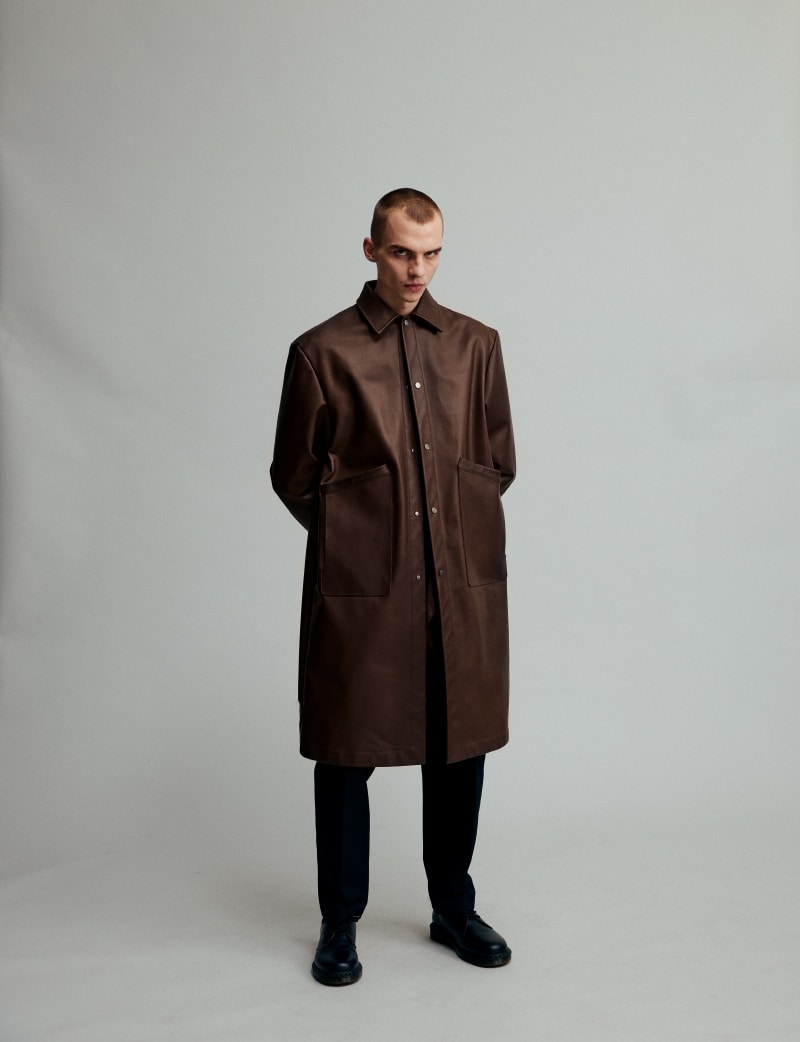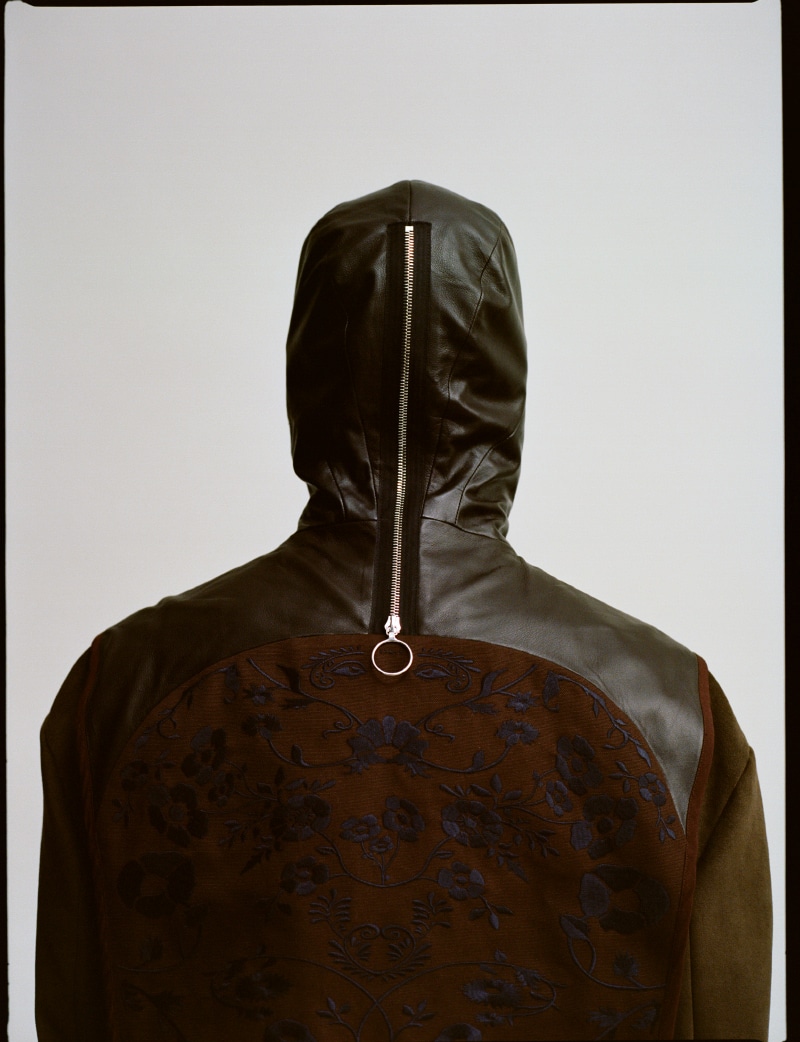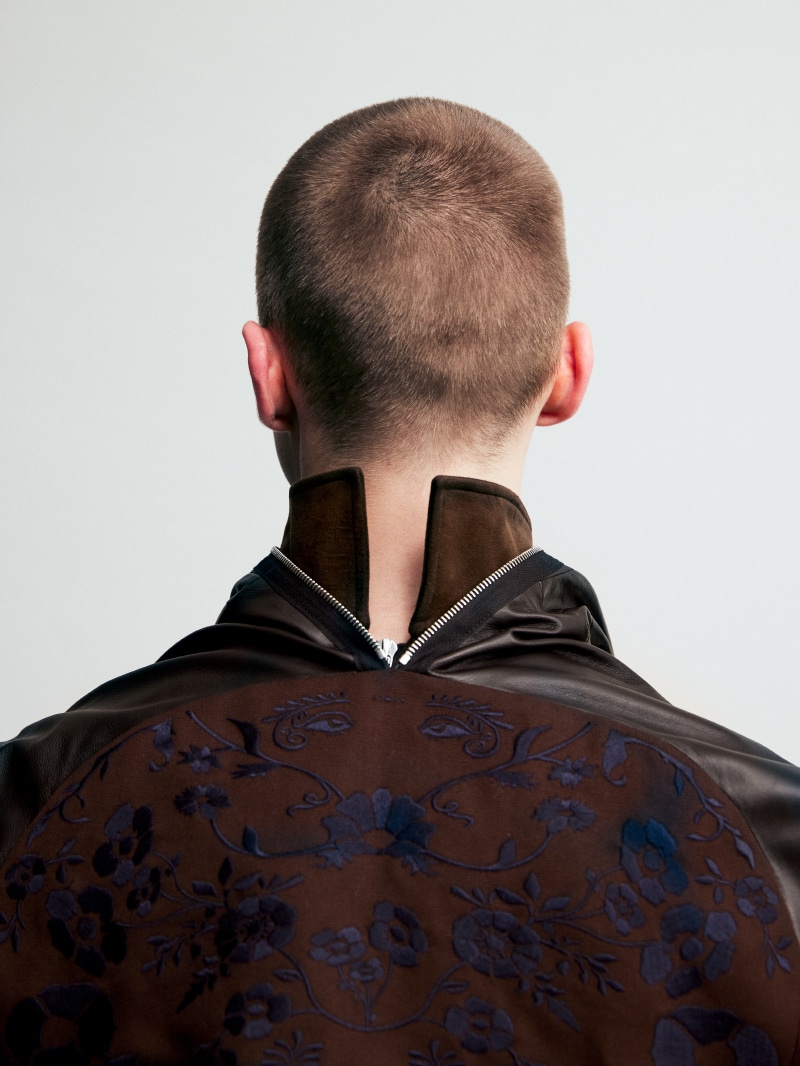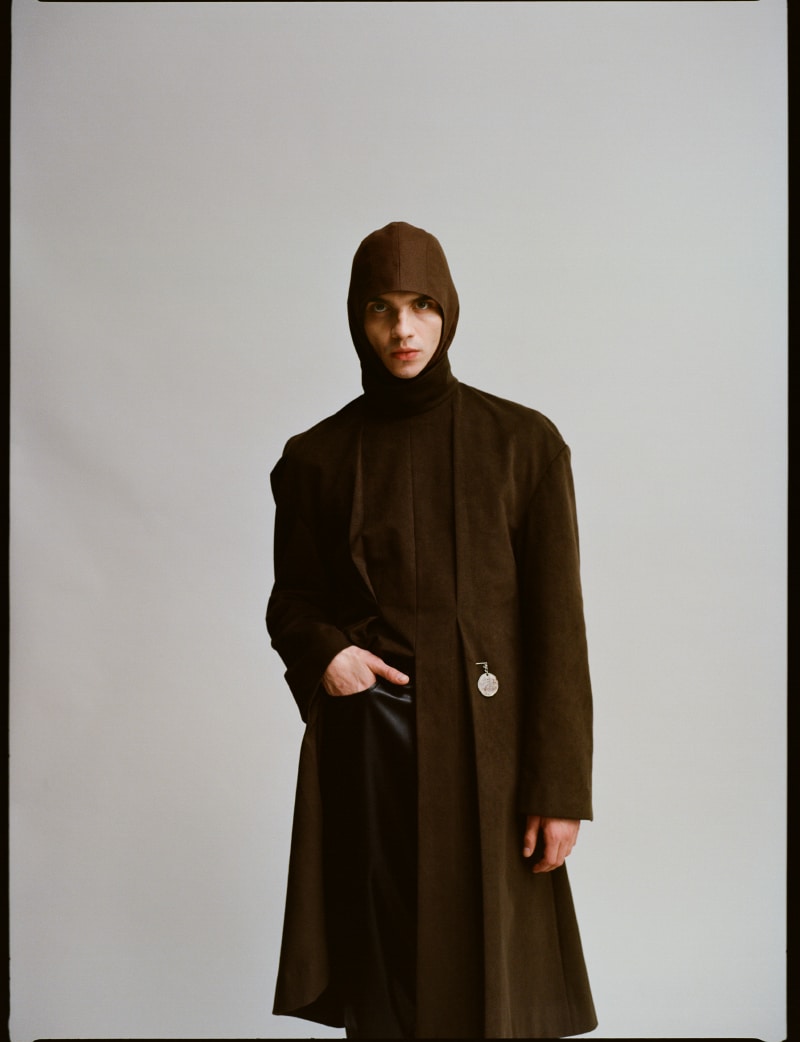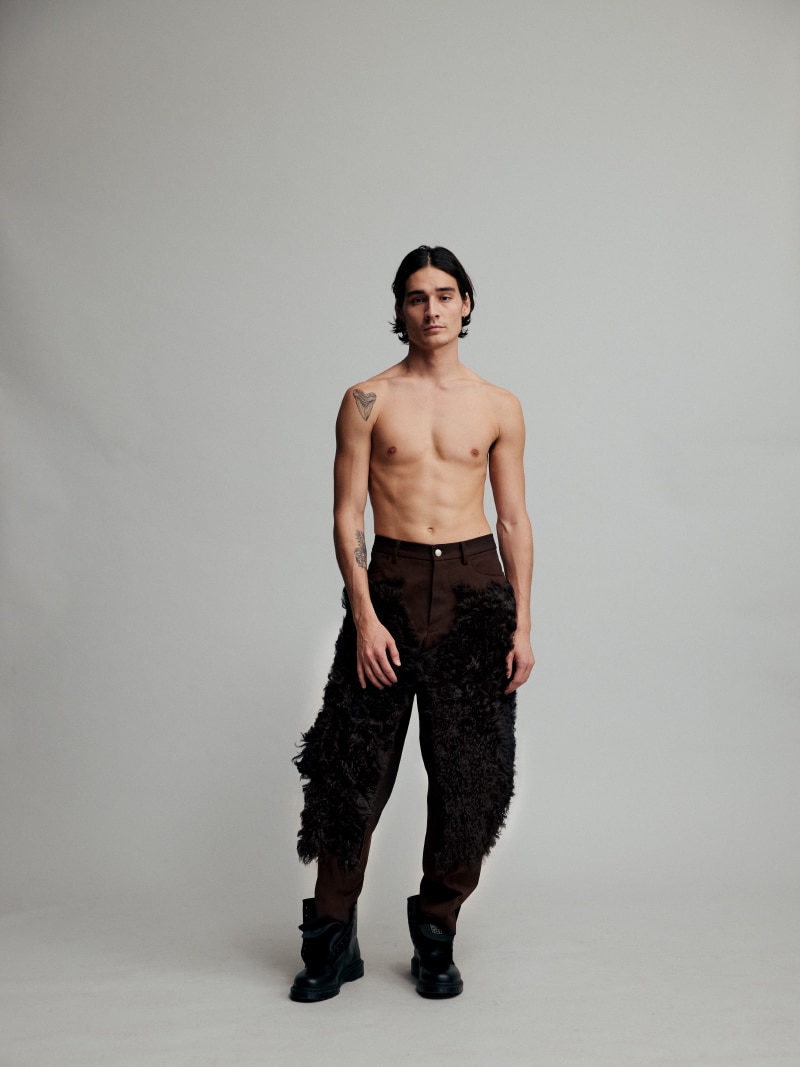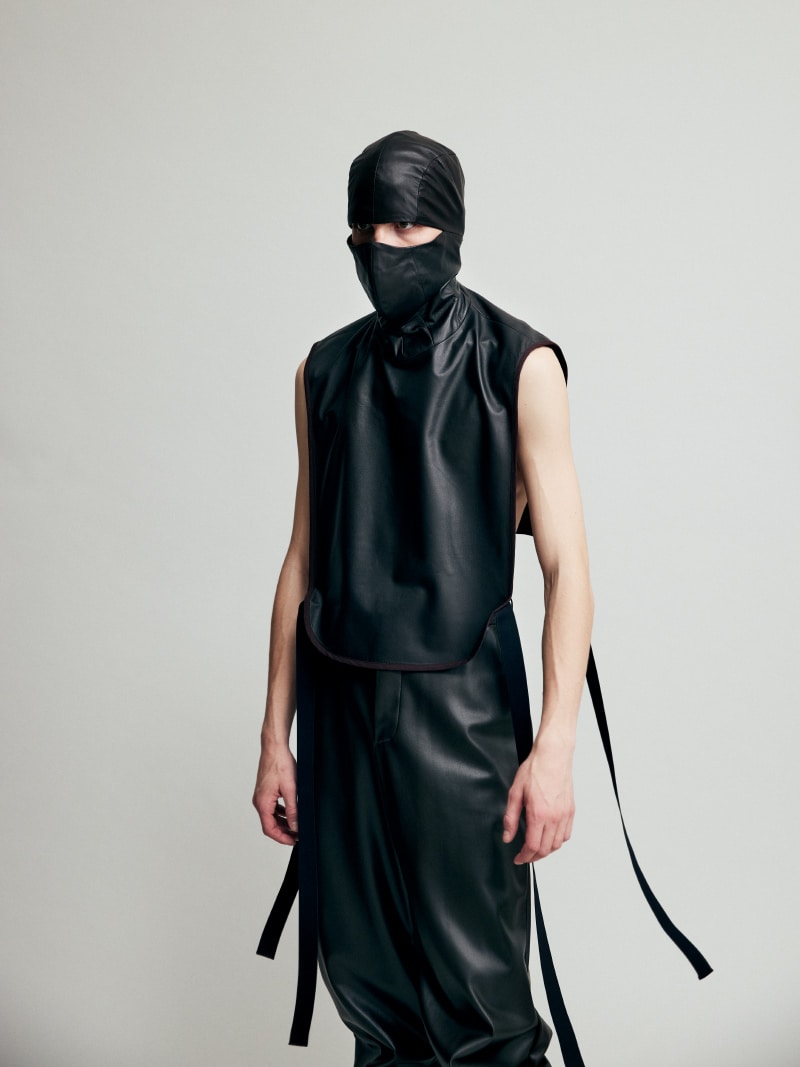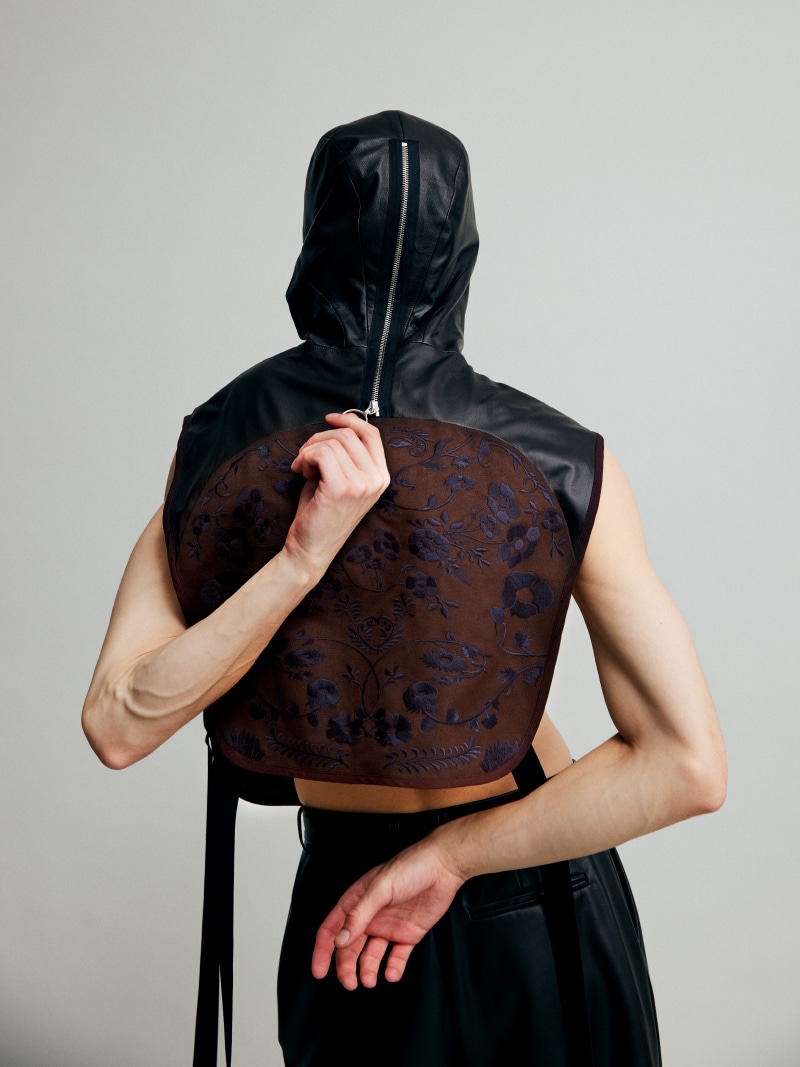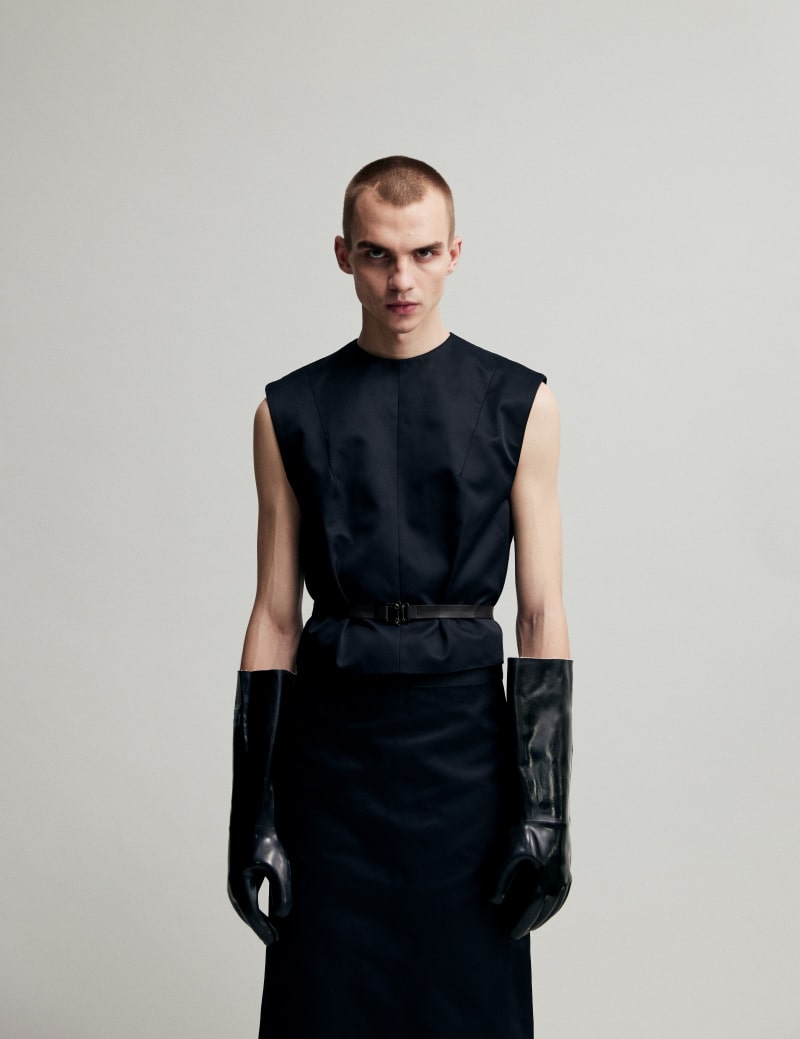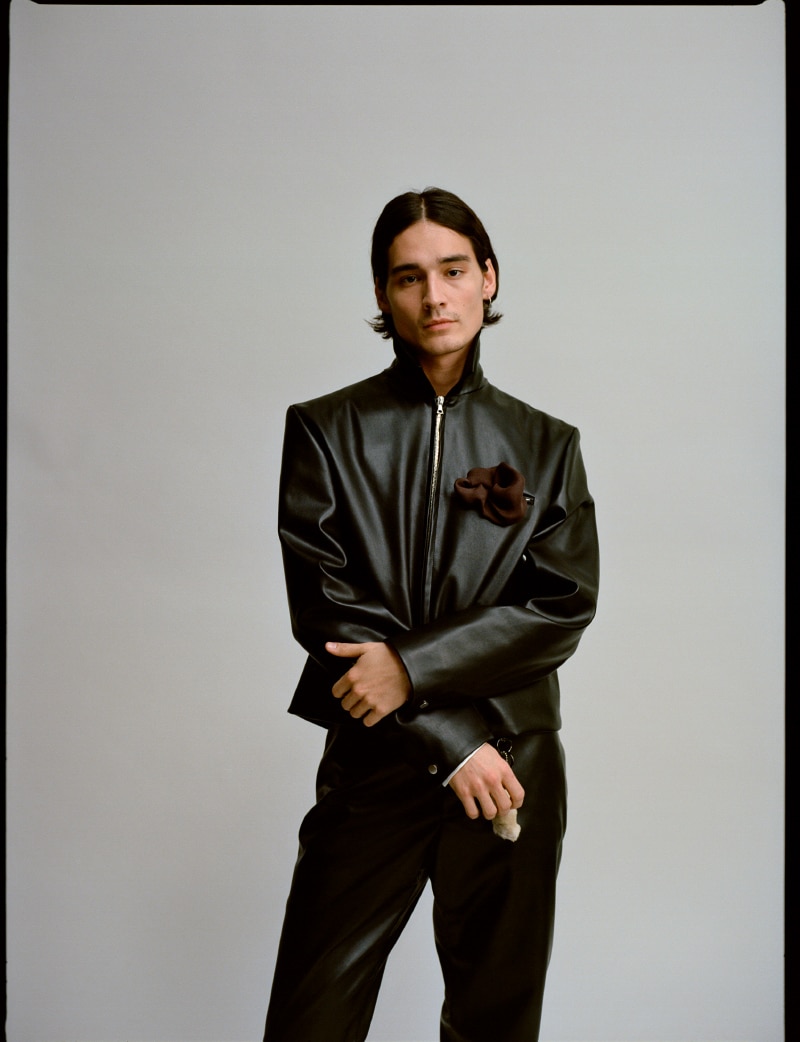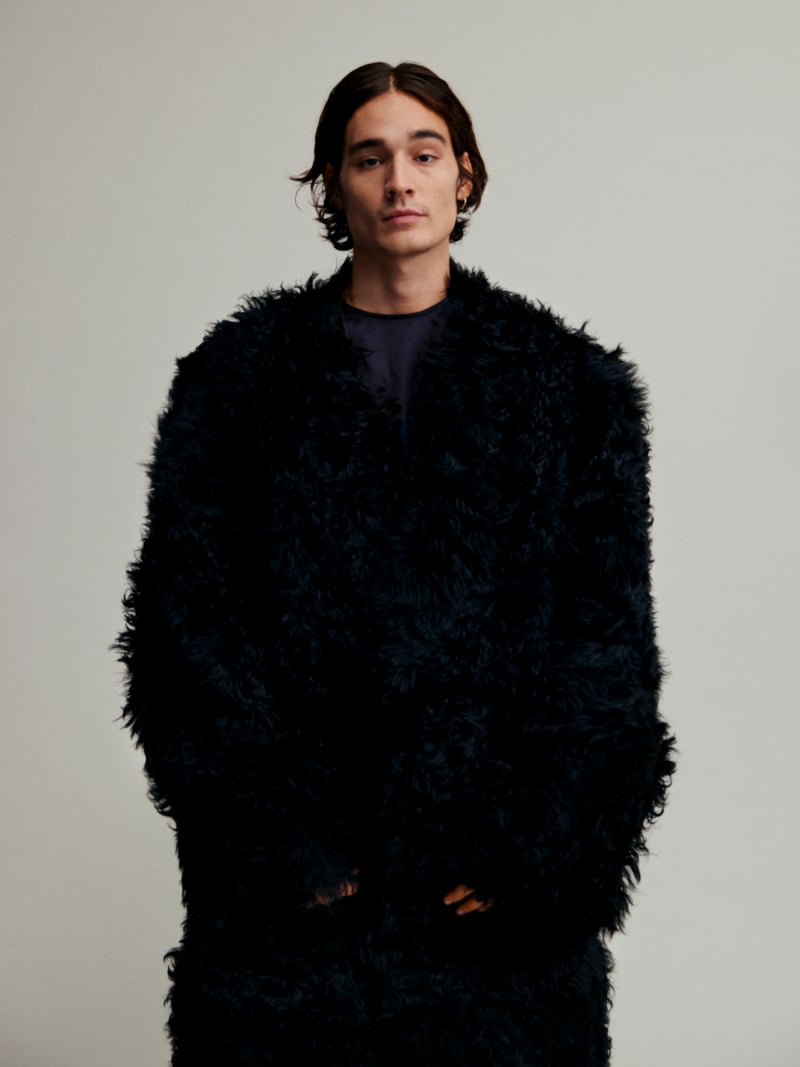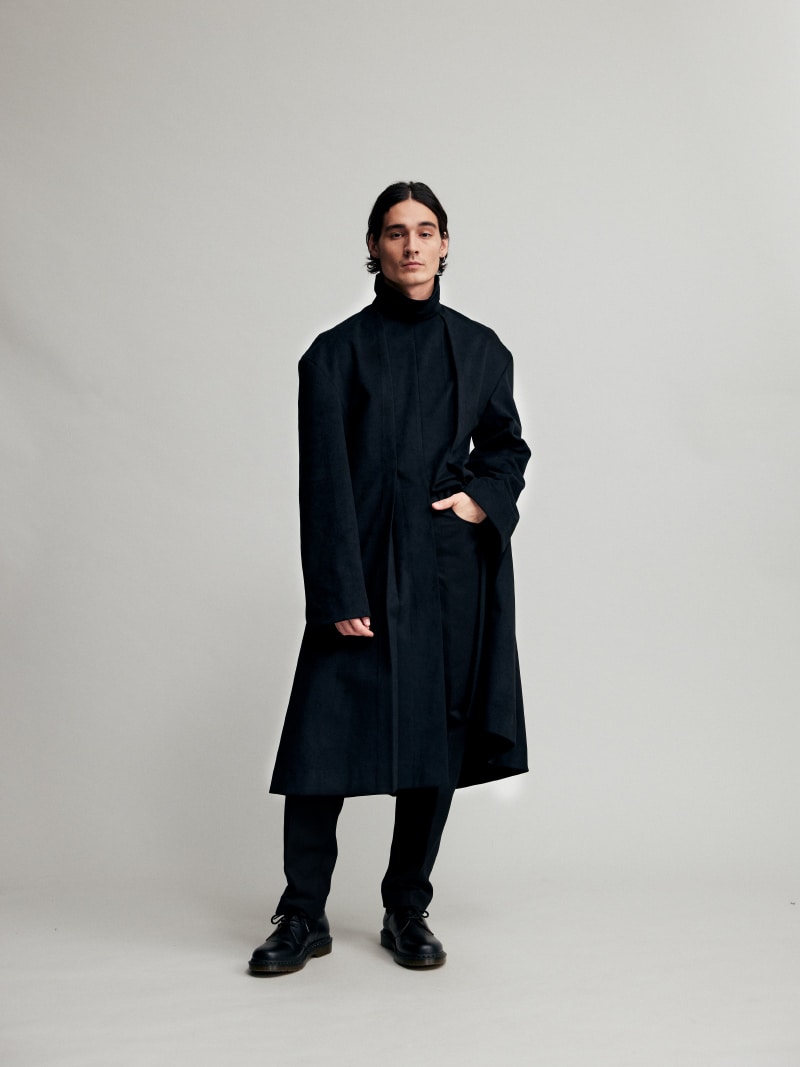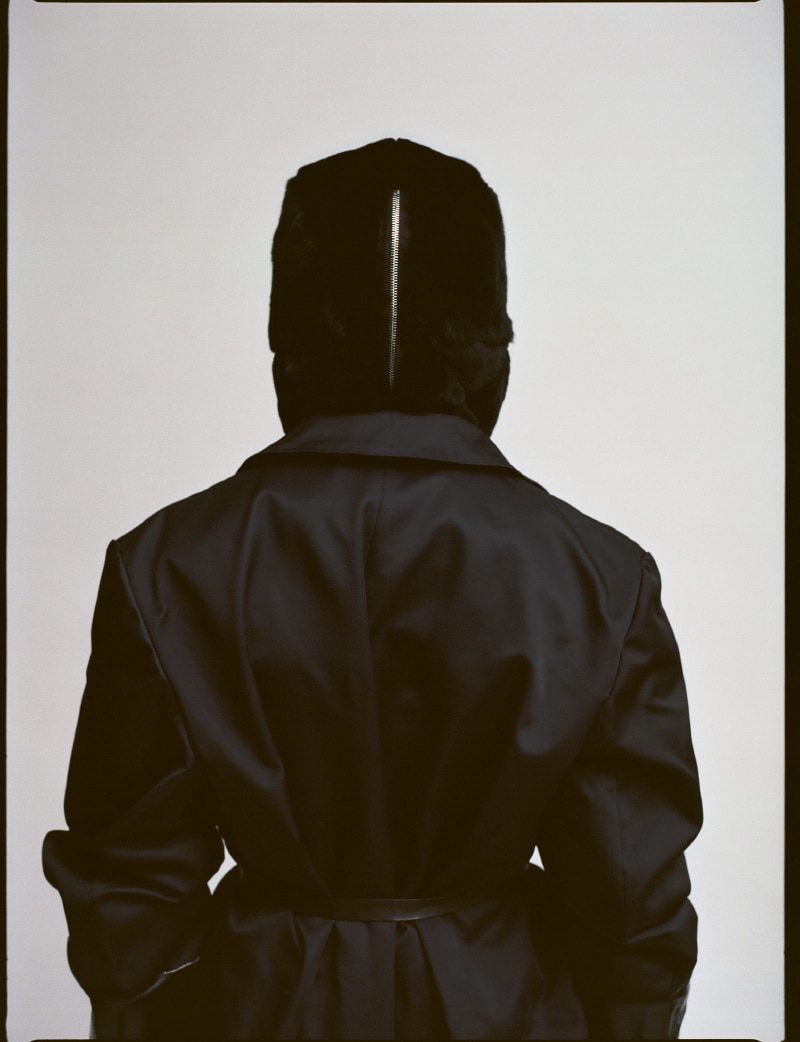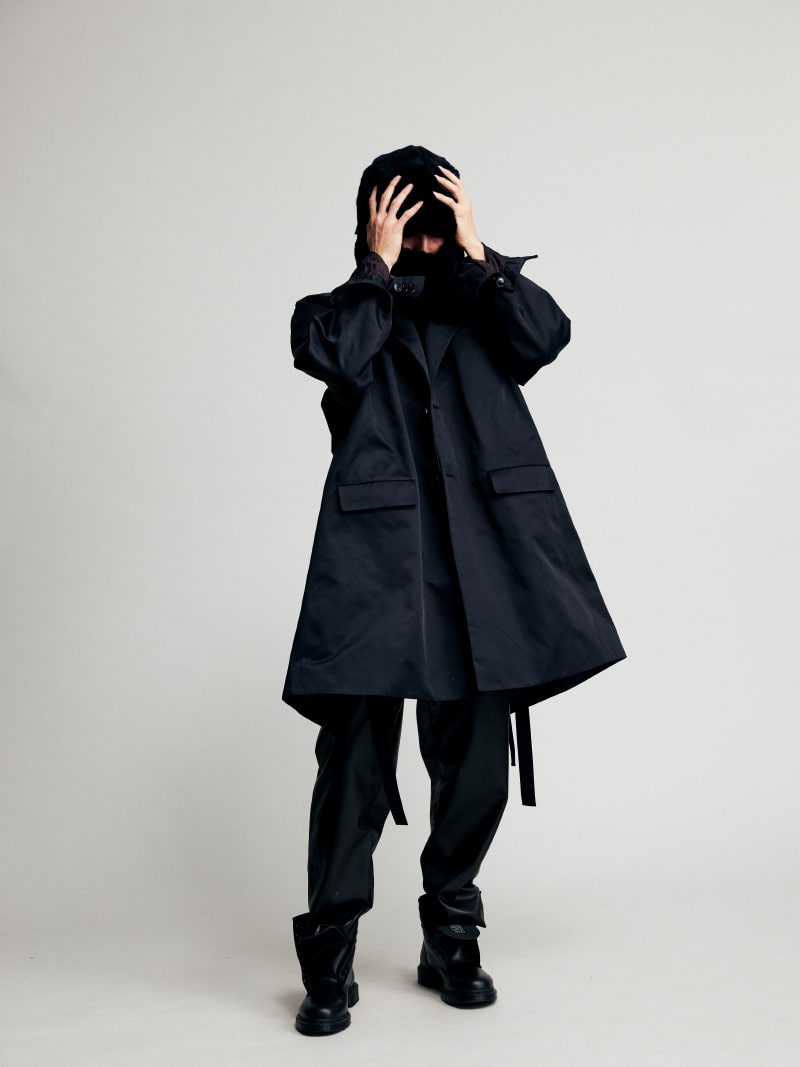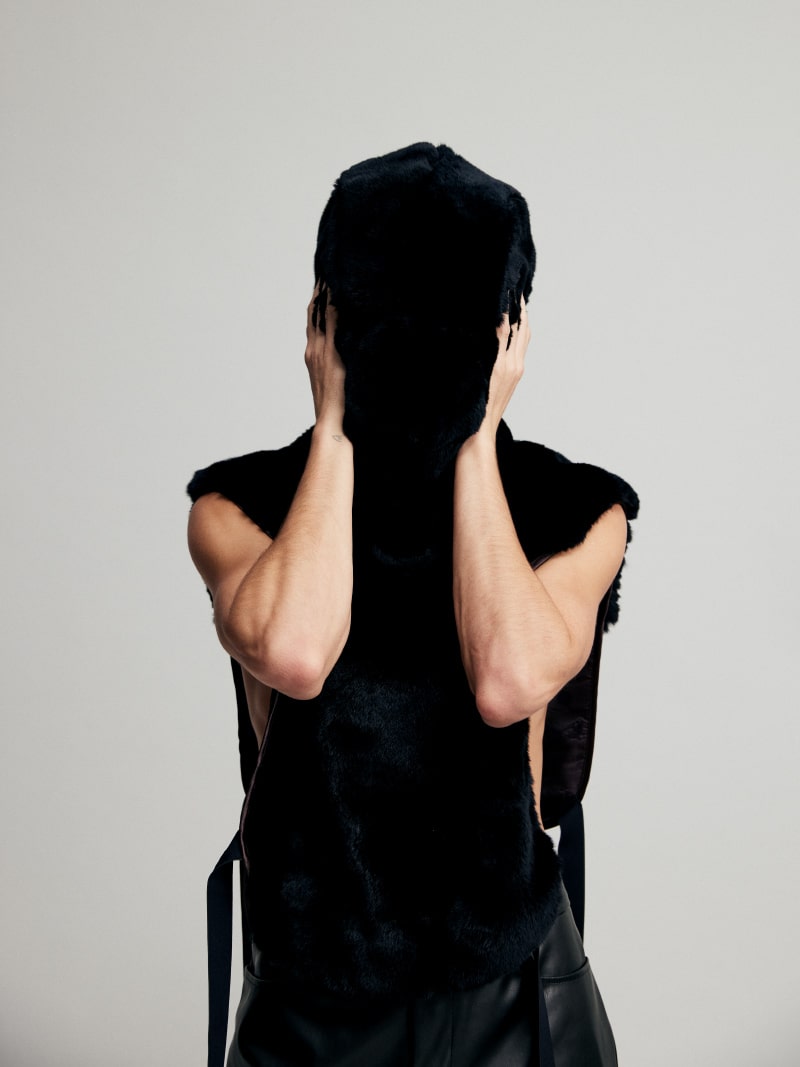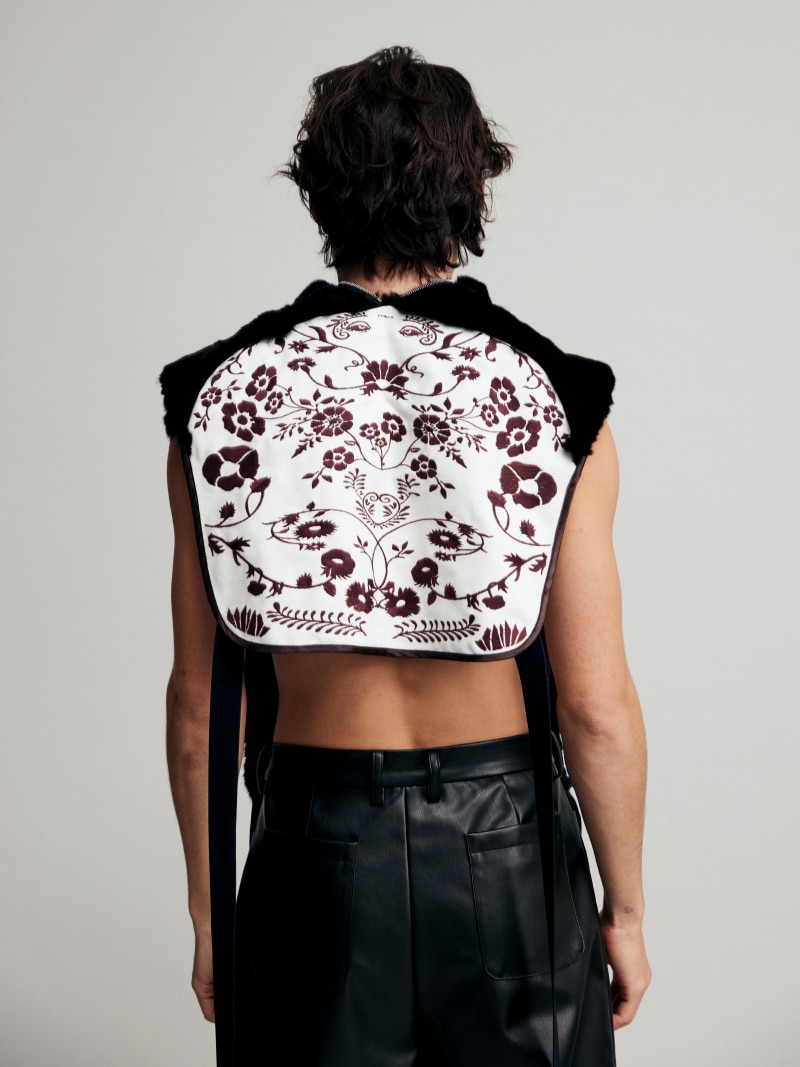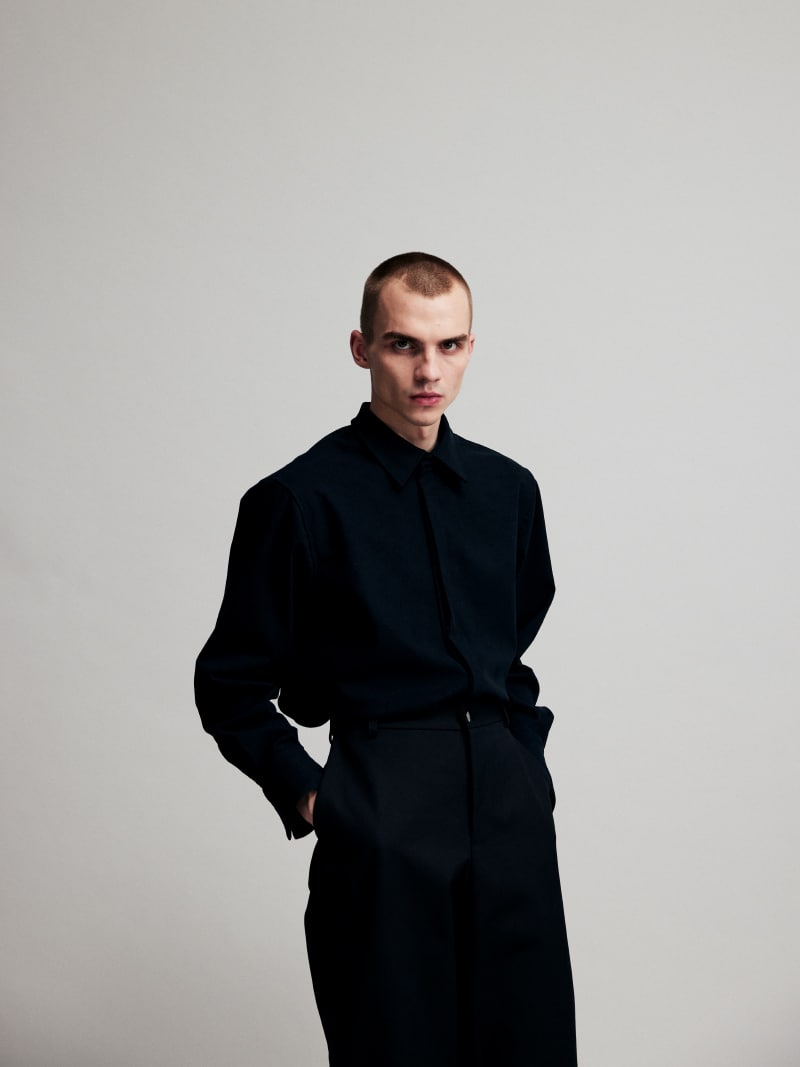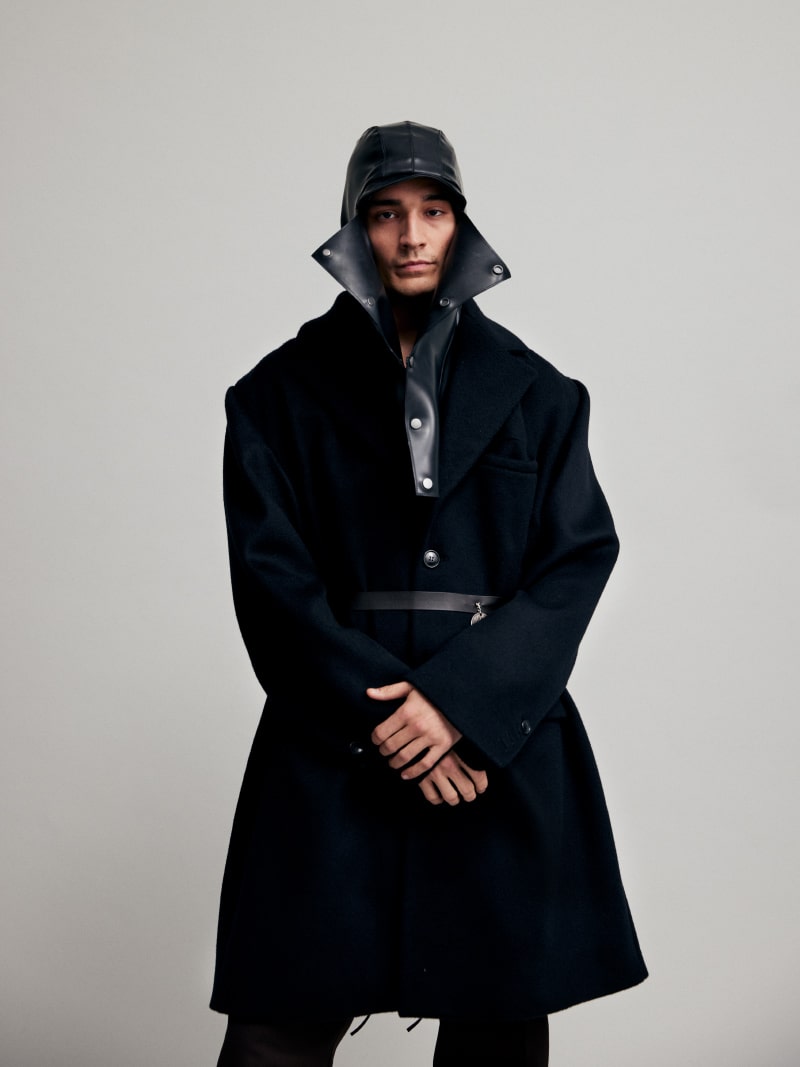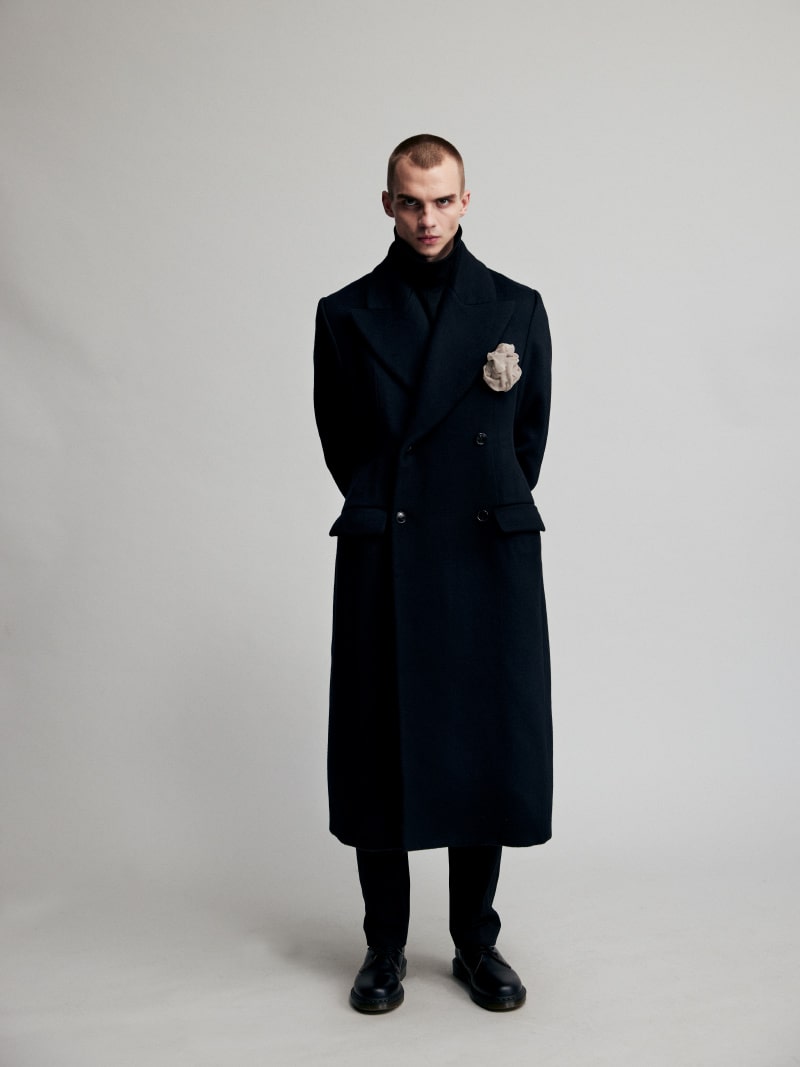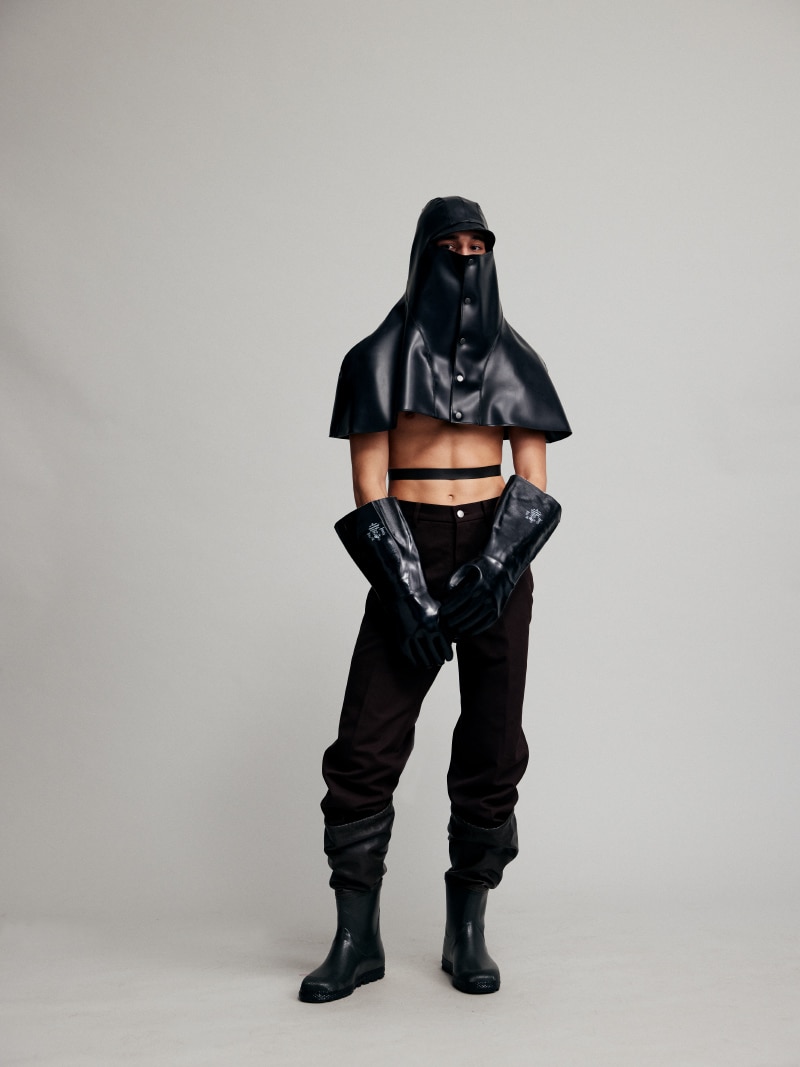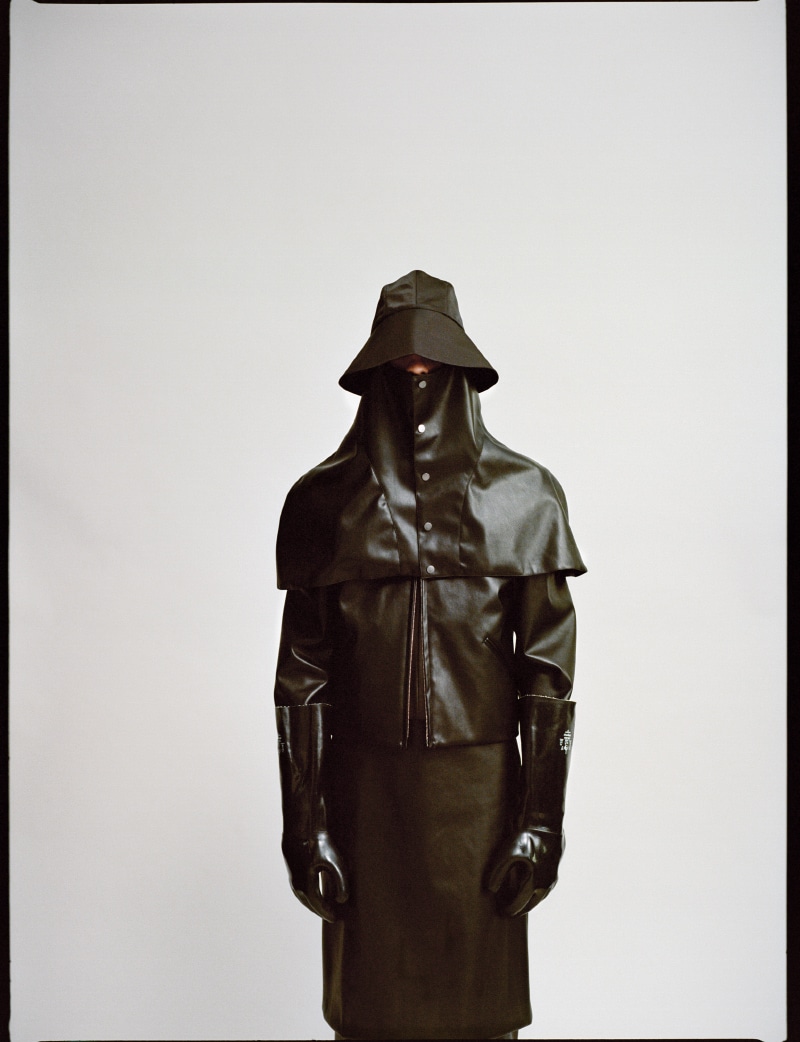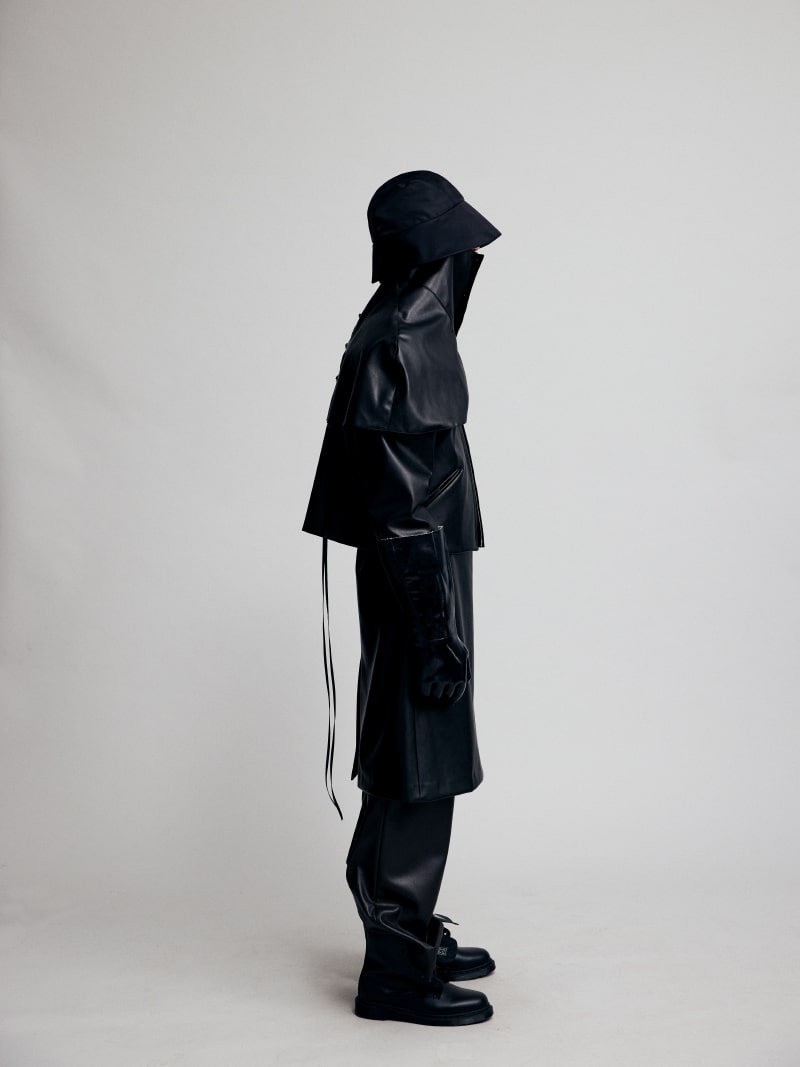 Photographer: Kat Slootsky @katslootsky
Stylist: Michael: Darlington @michaeldarlington
Models: Sebastião Hungerbühler @seb.astiao and Ernest Klimko @ernest_klimko
Hair and Makeup: Laila Hayani @lailalhayani
Producer: Nicole Watson @_nicwat