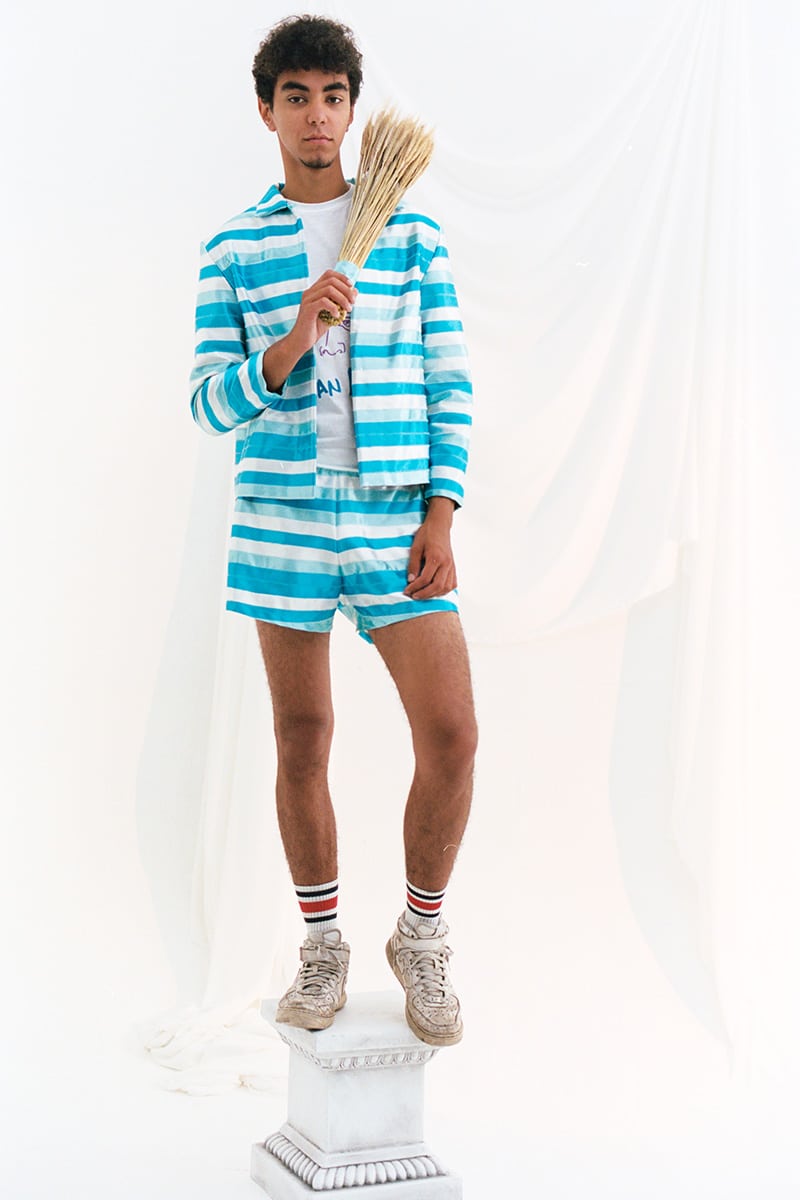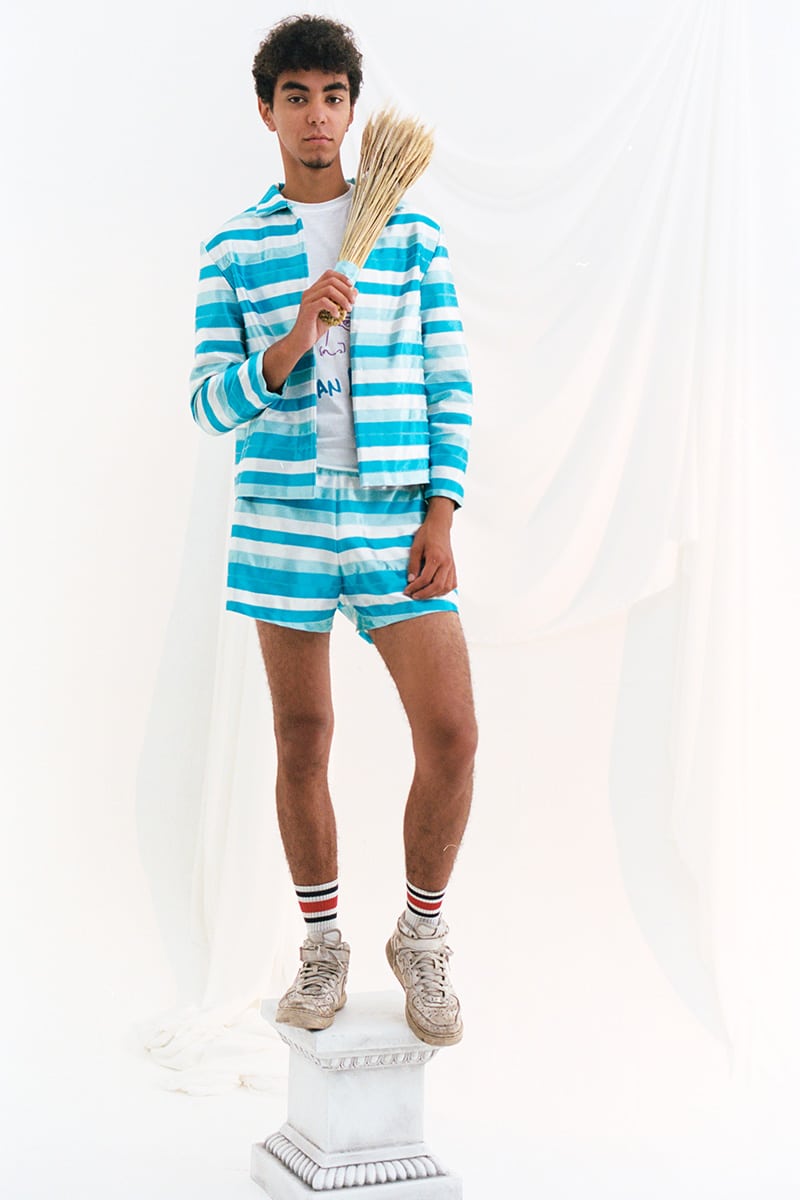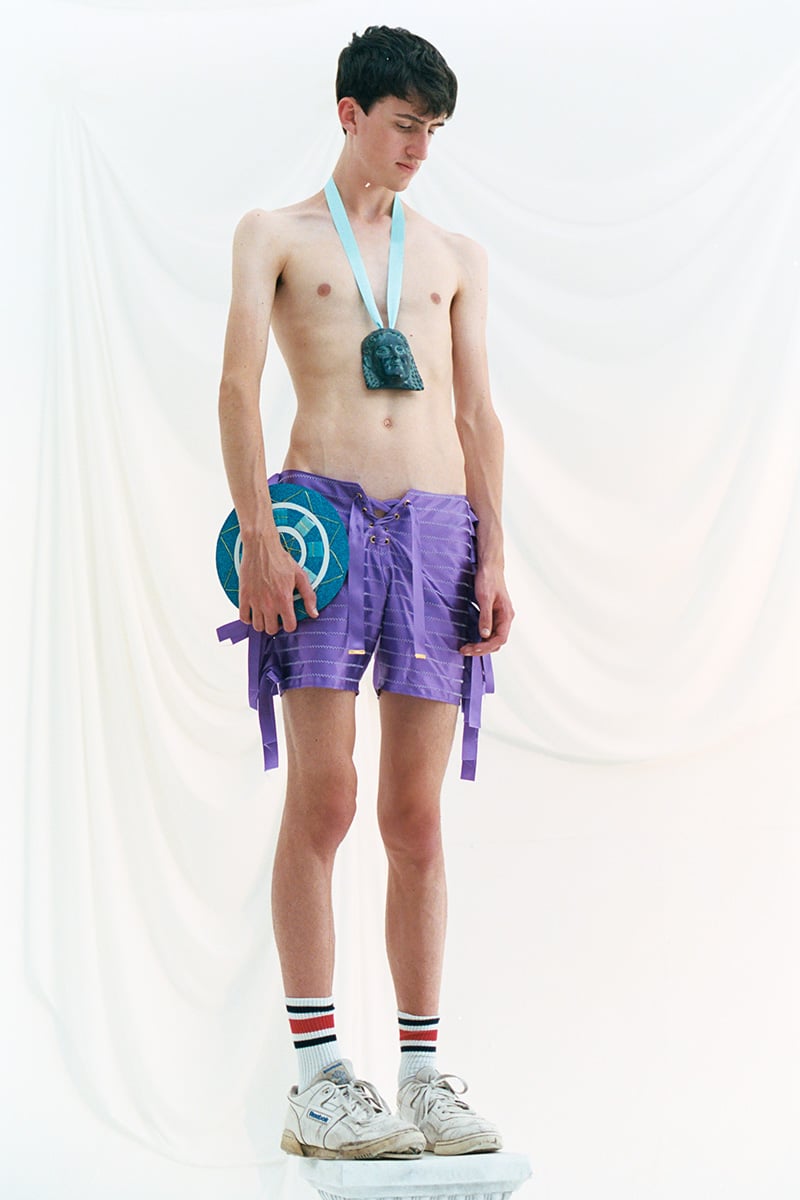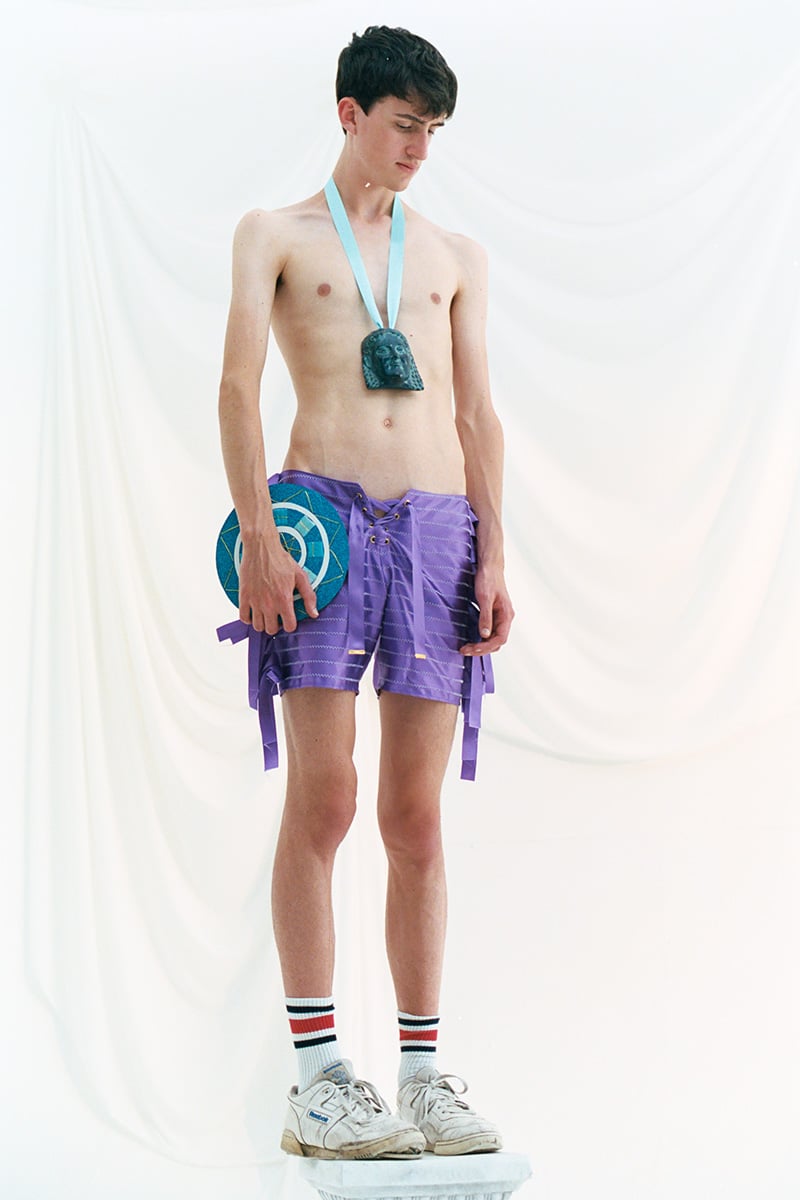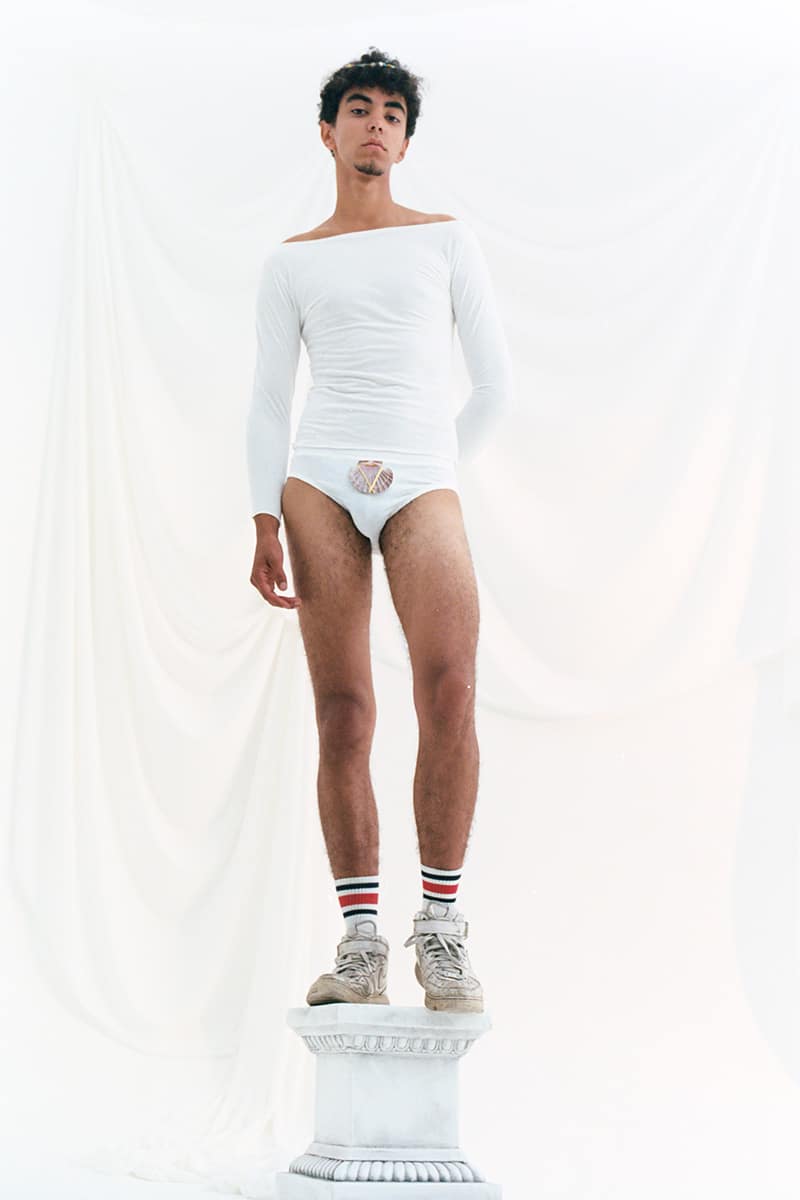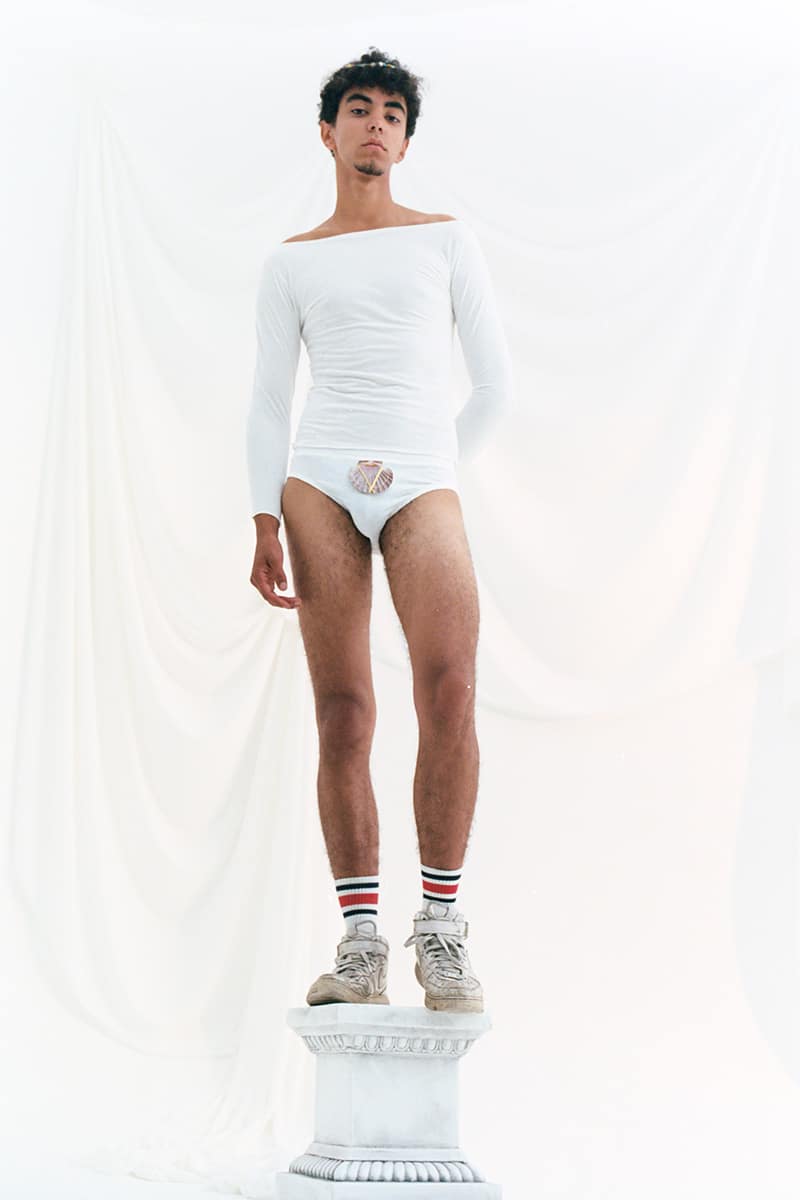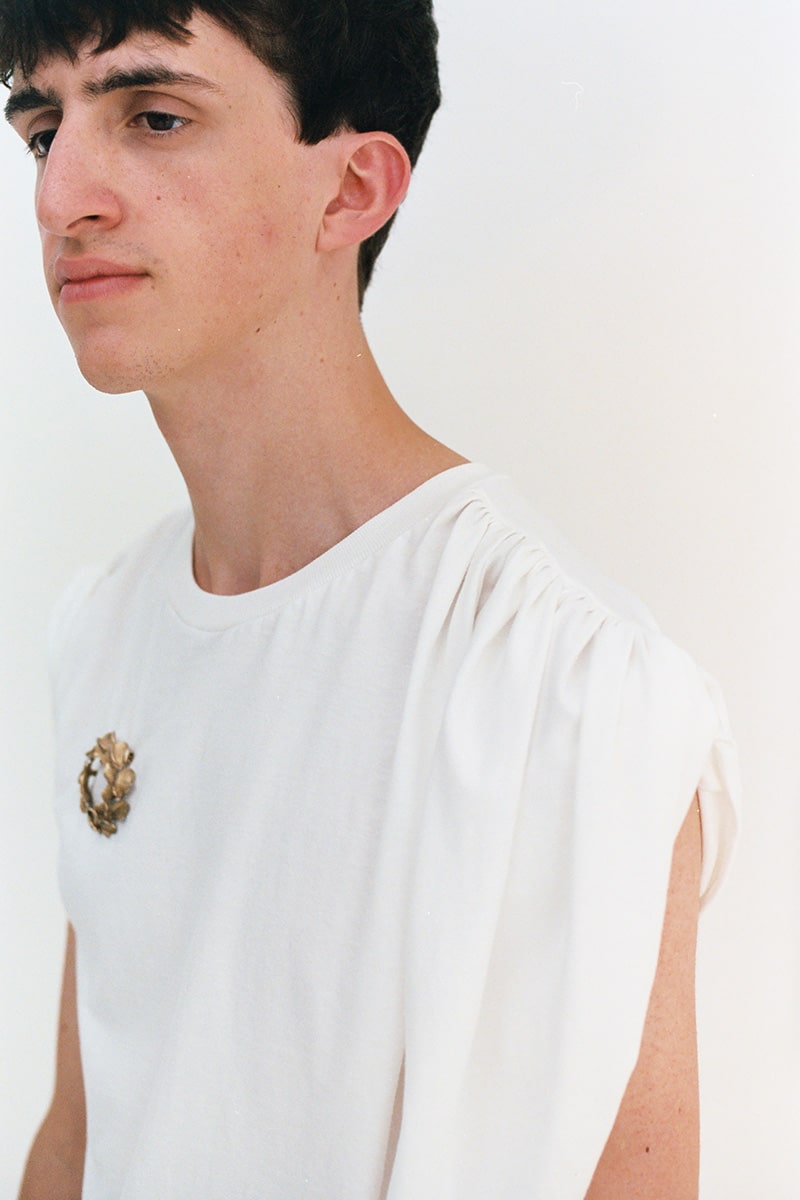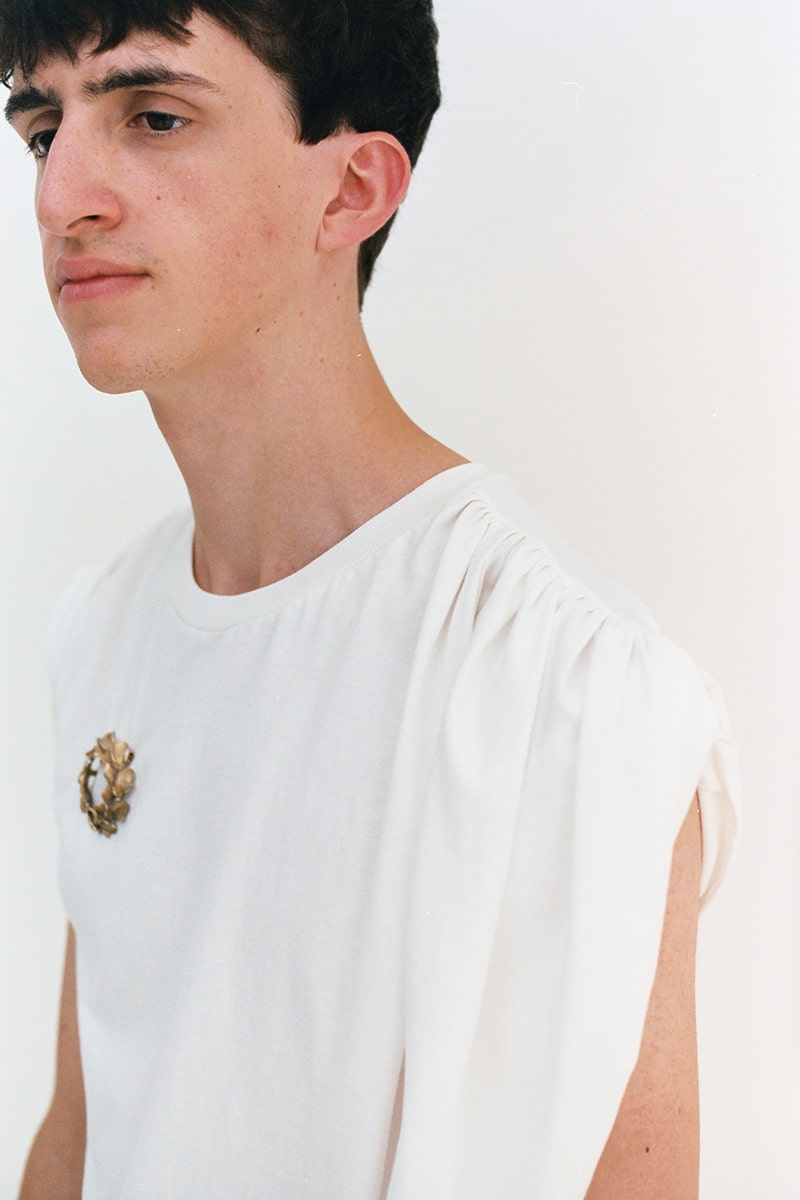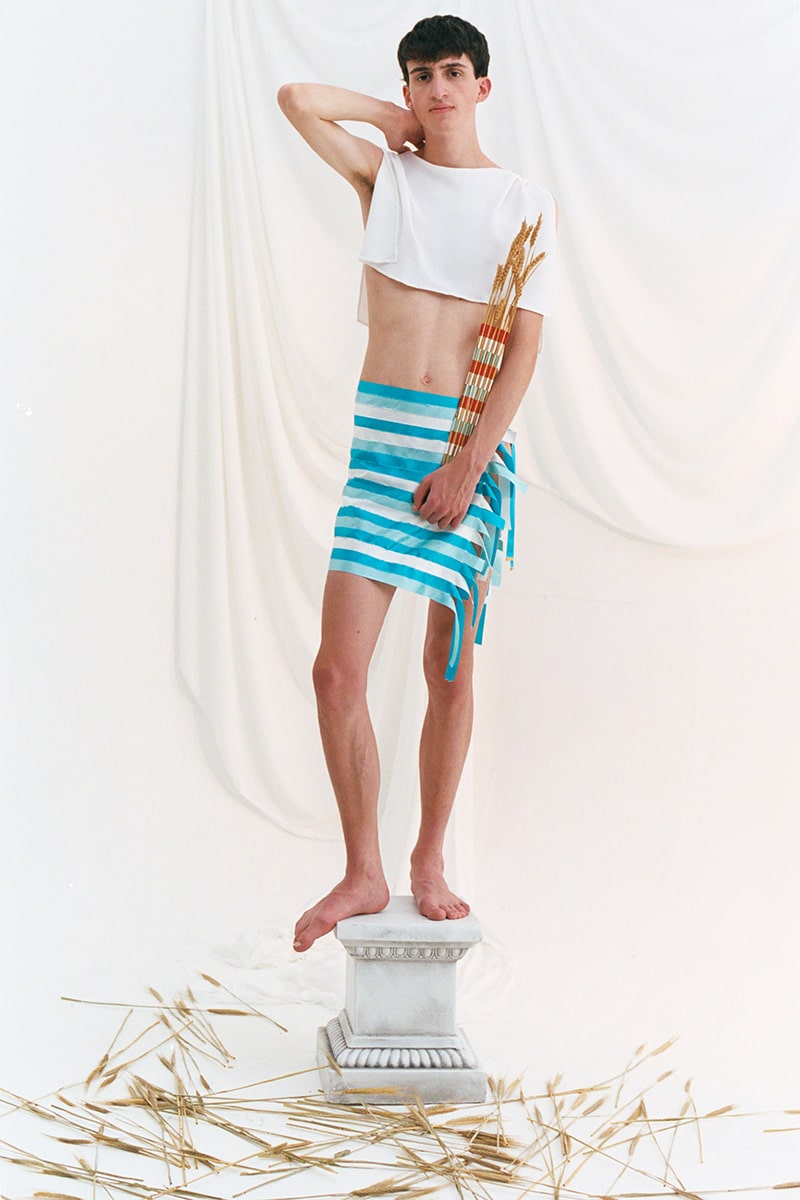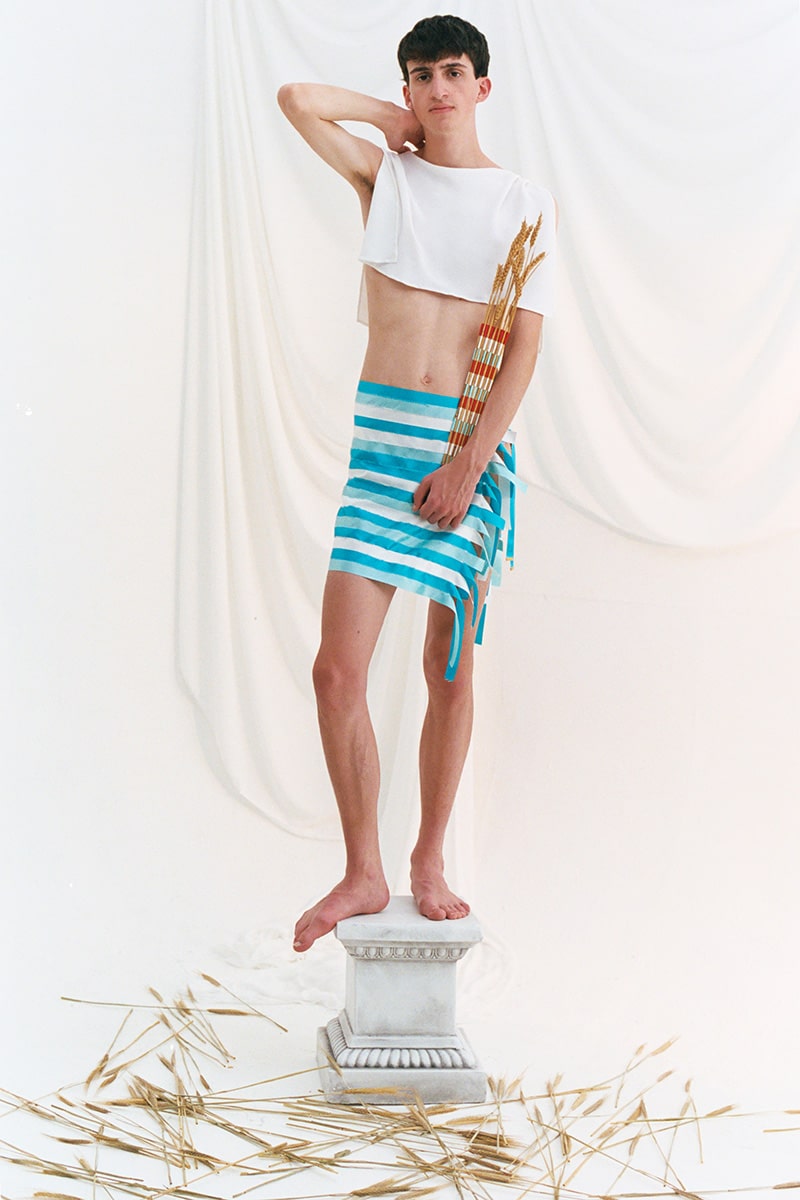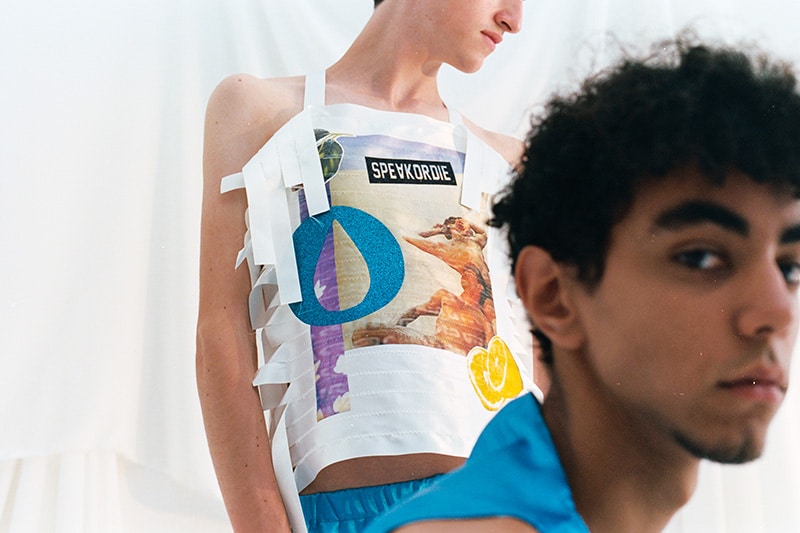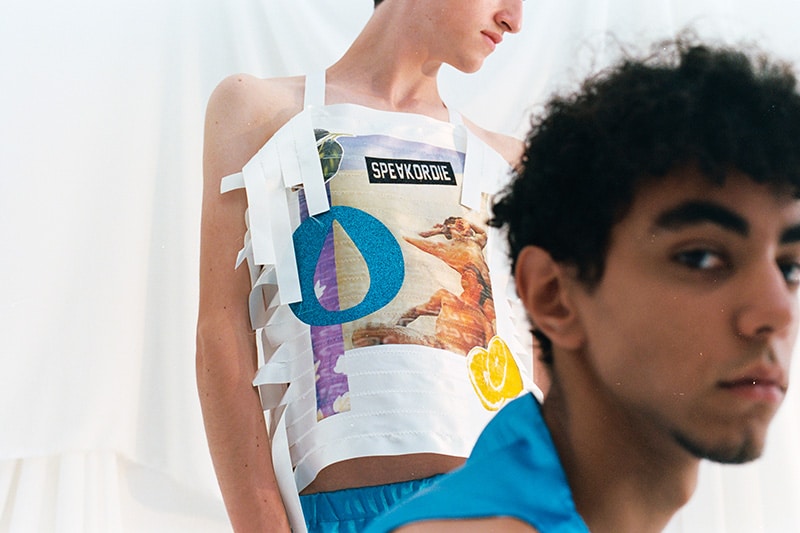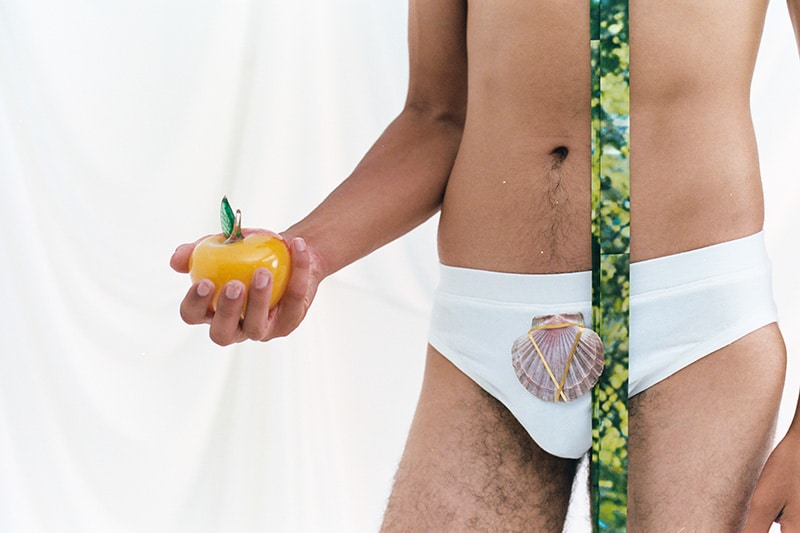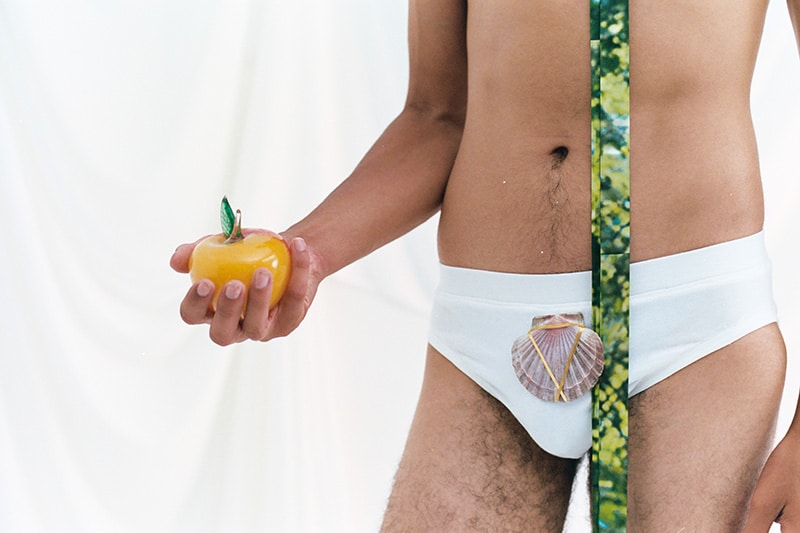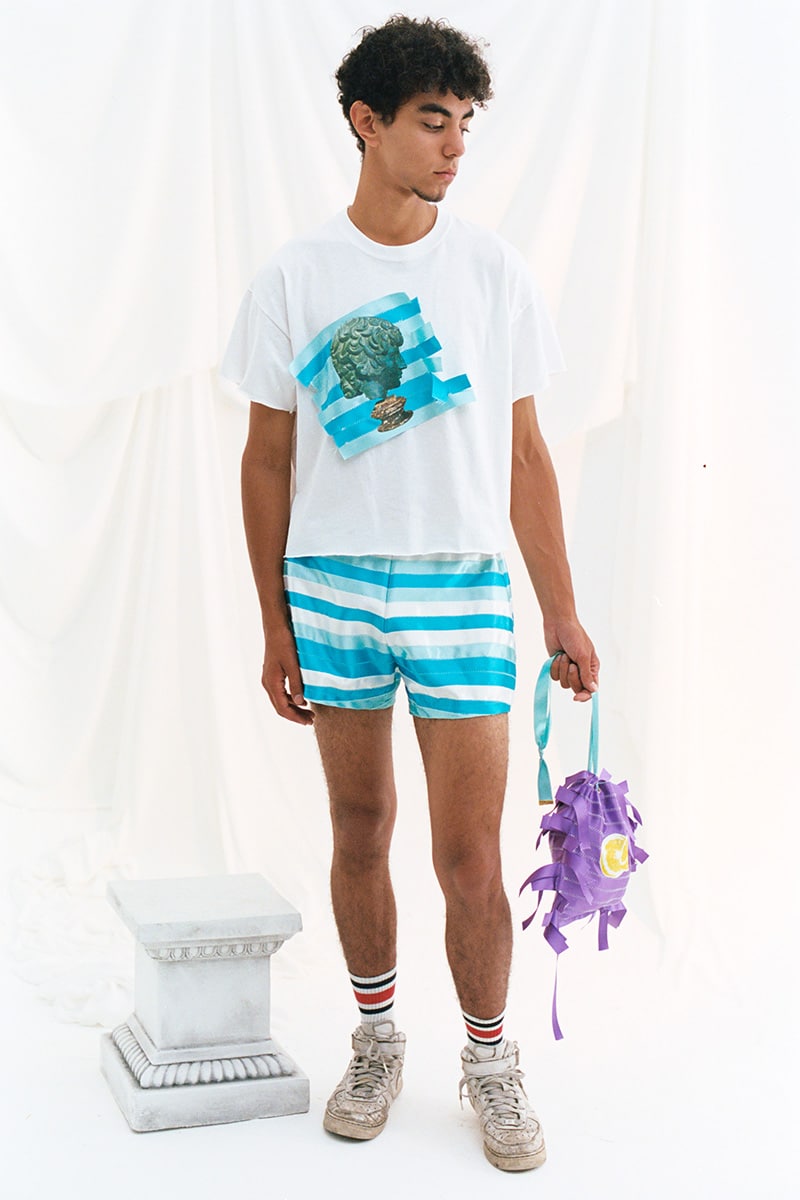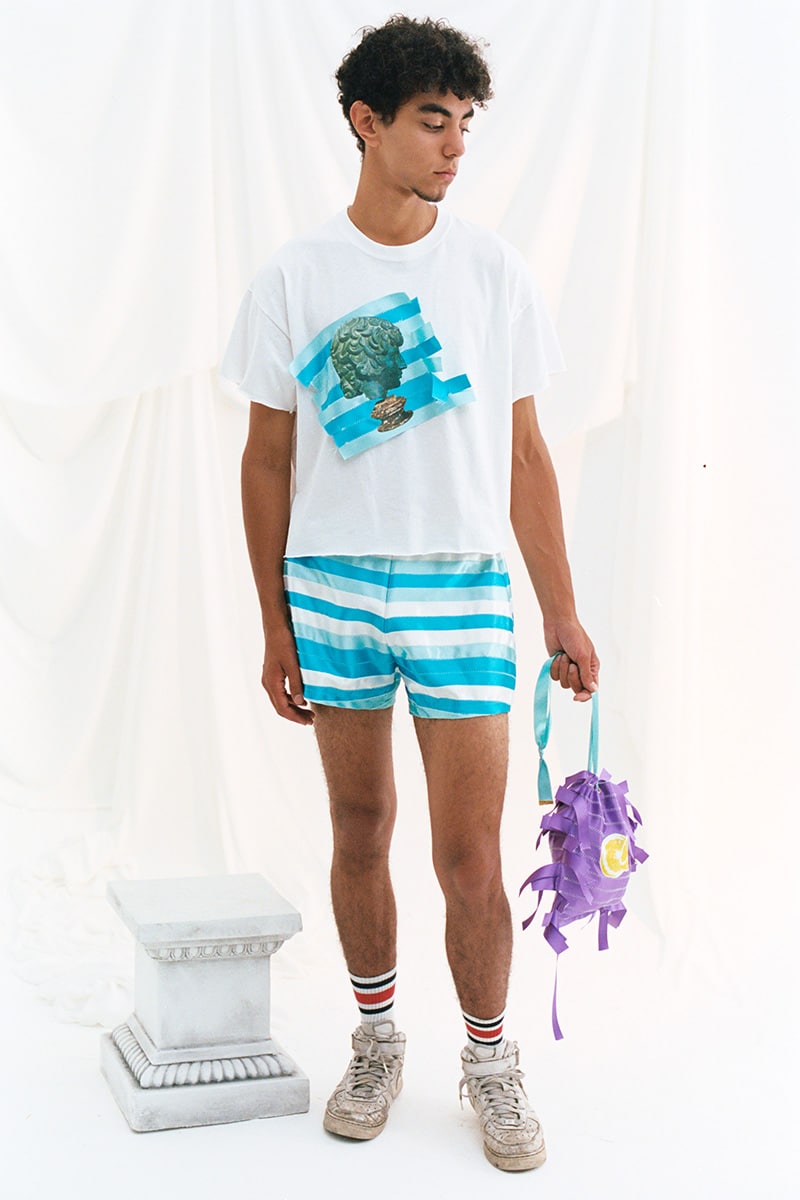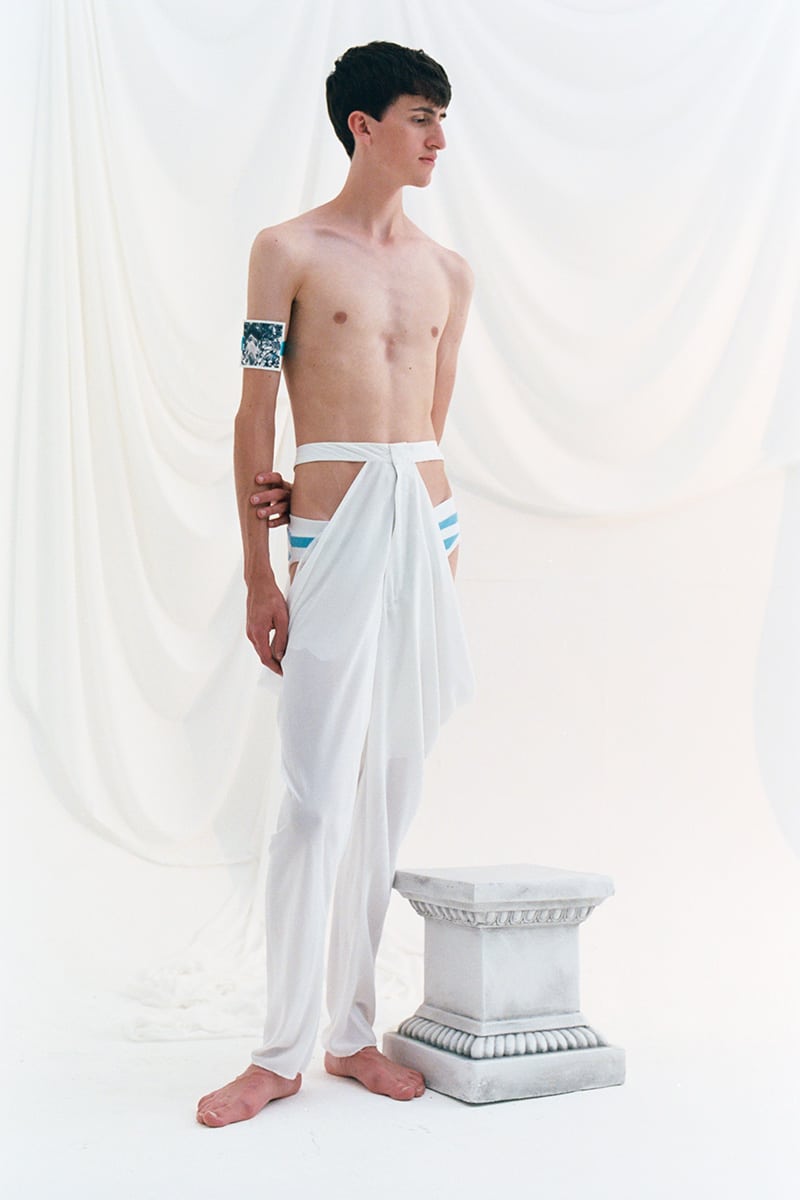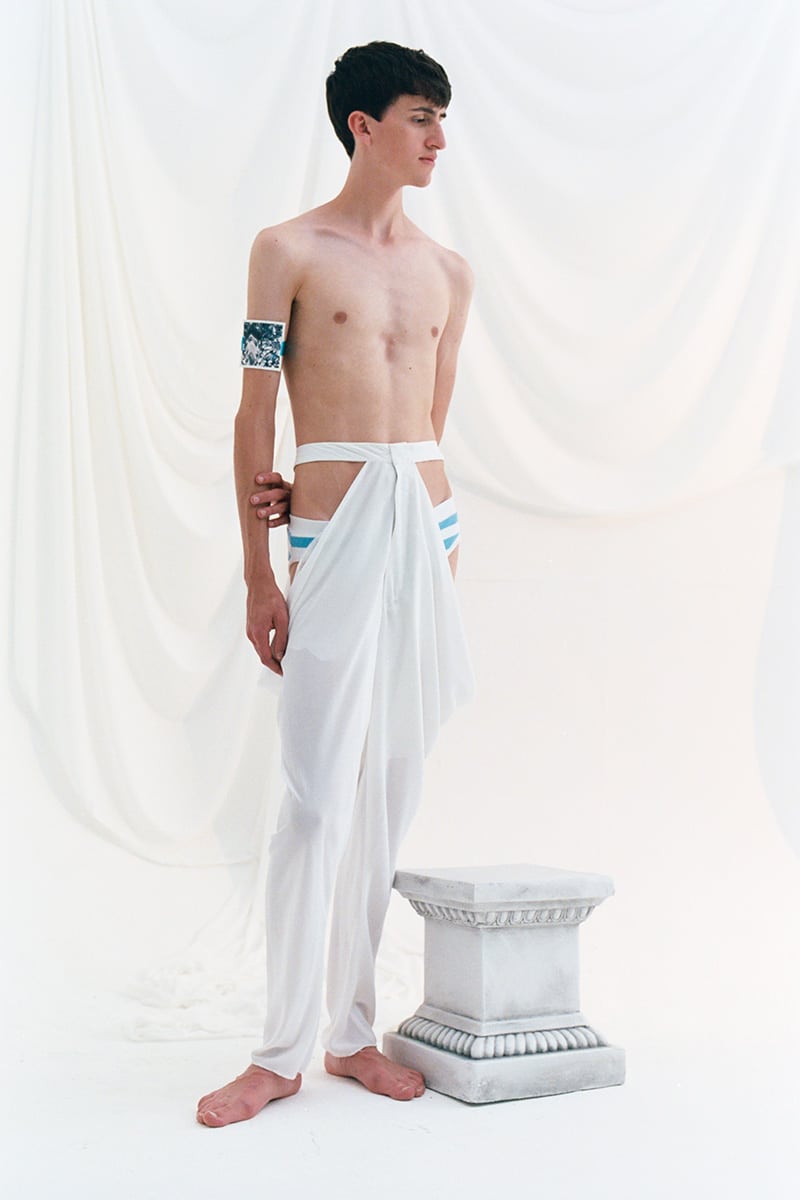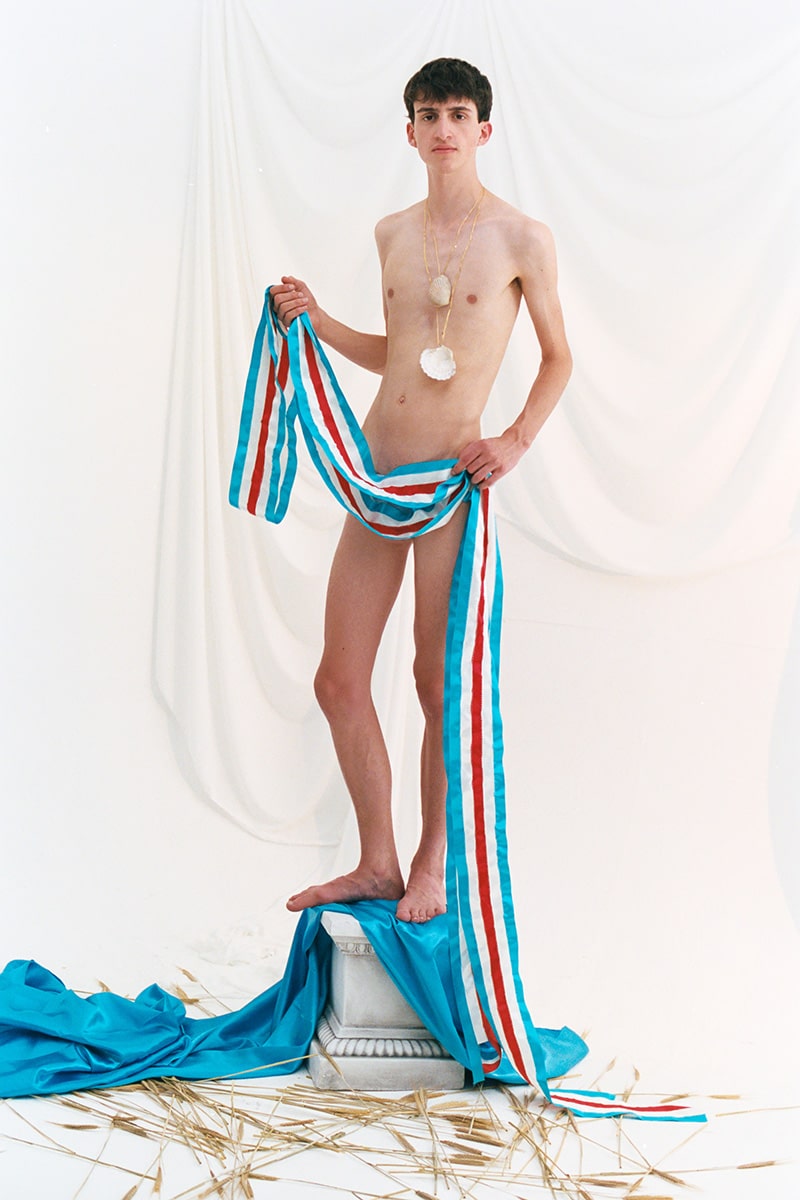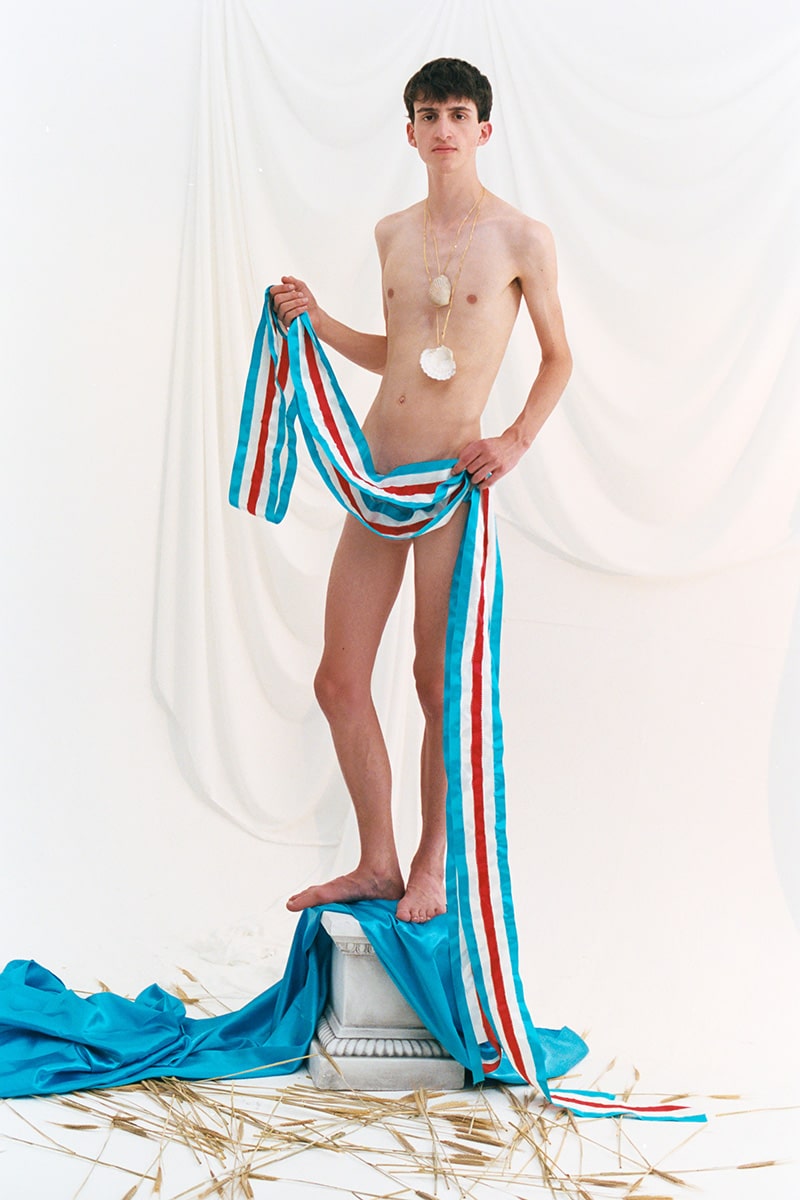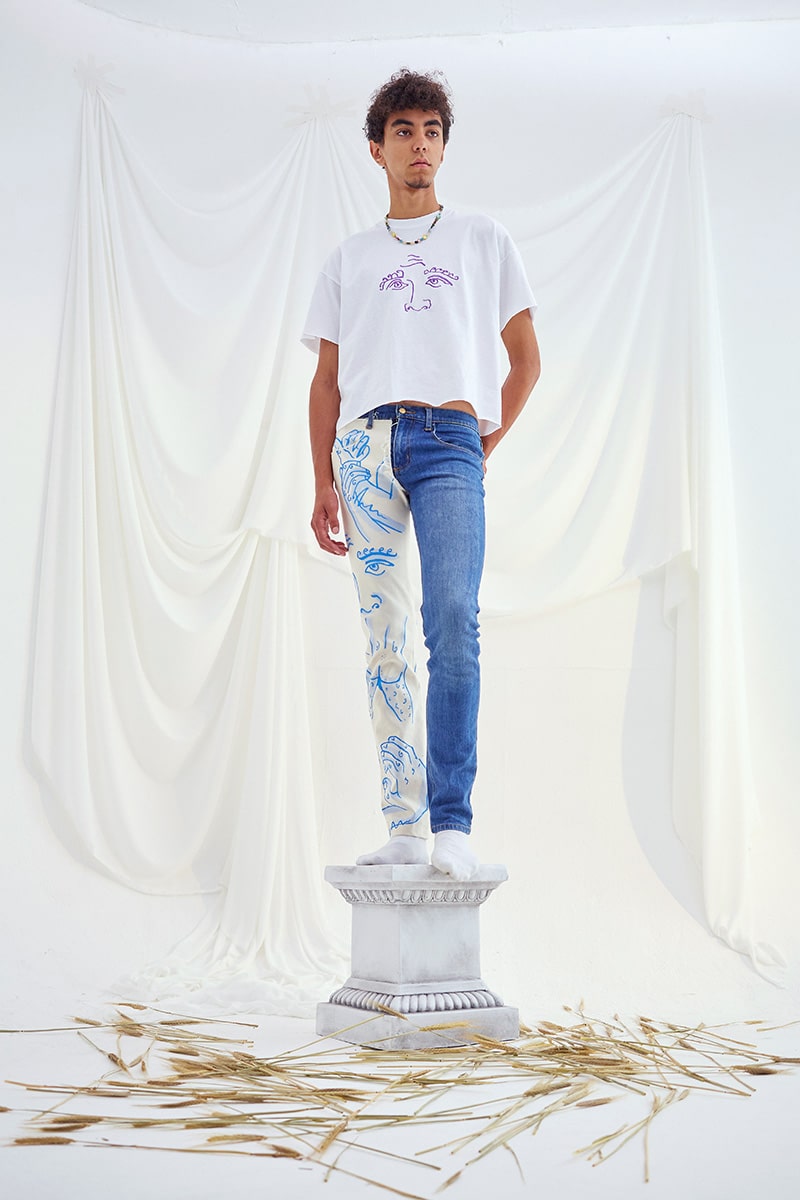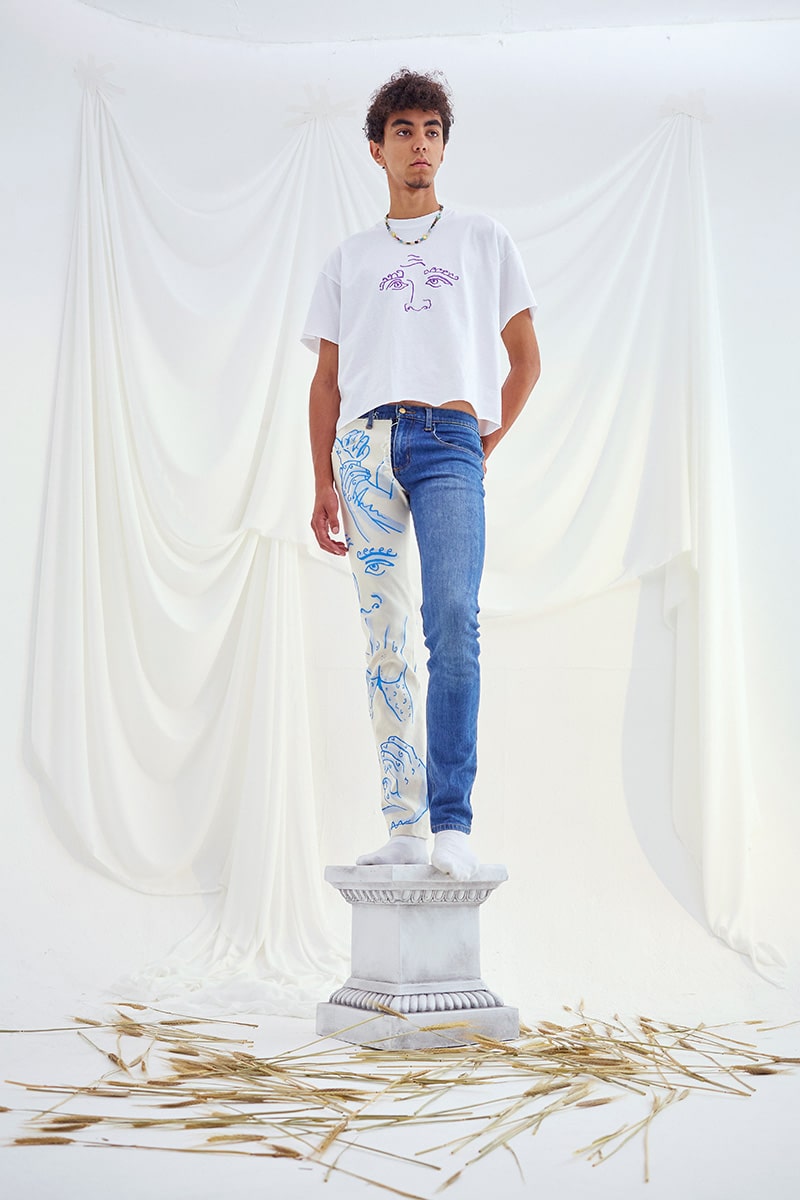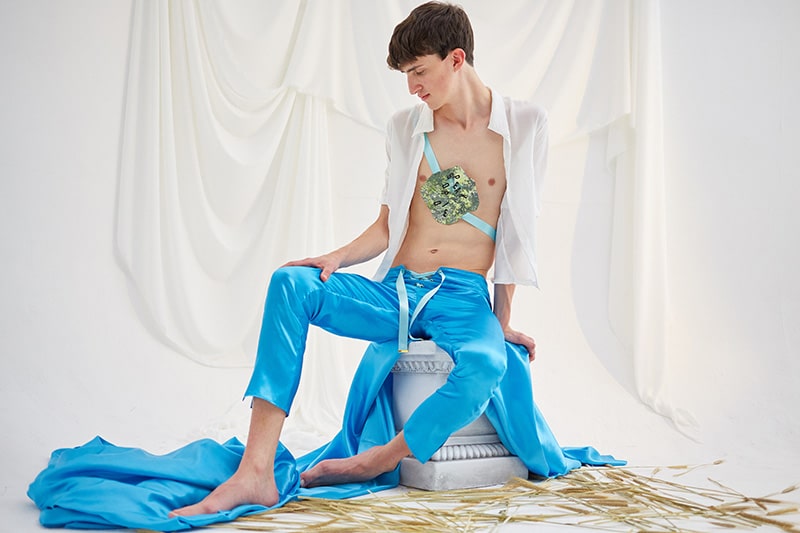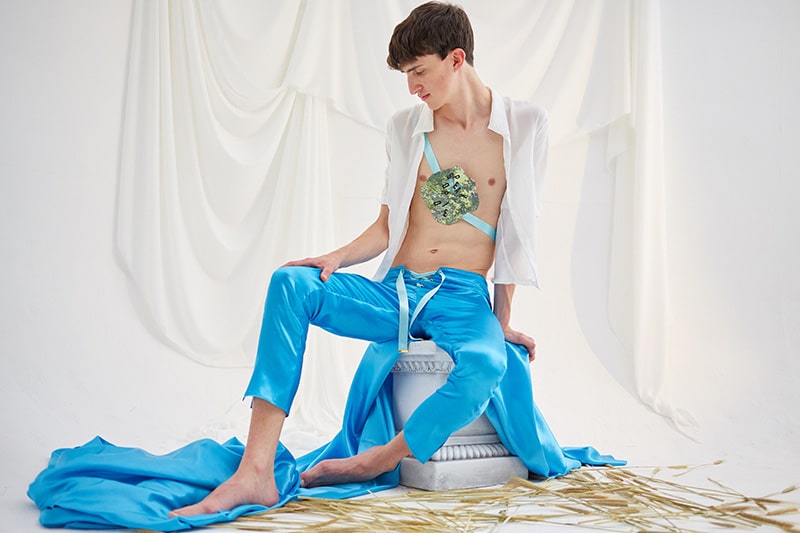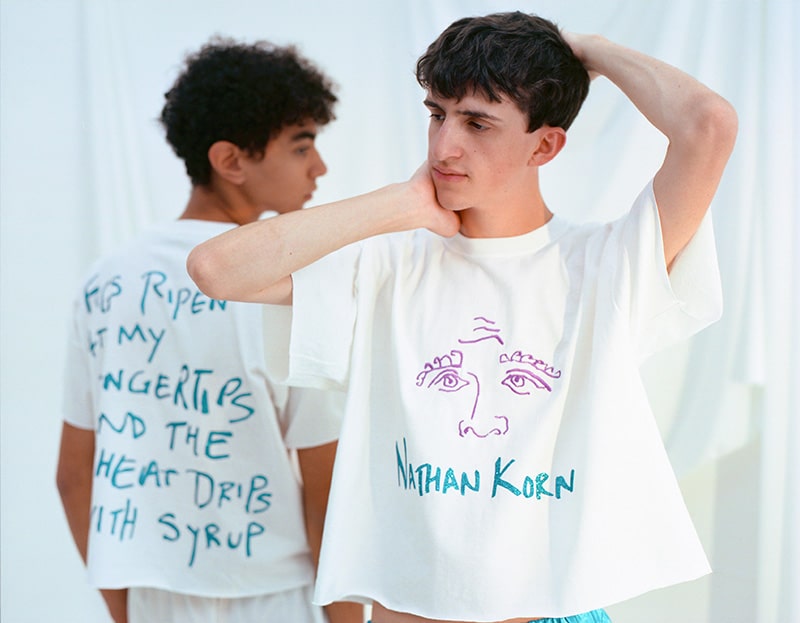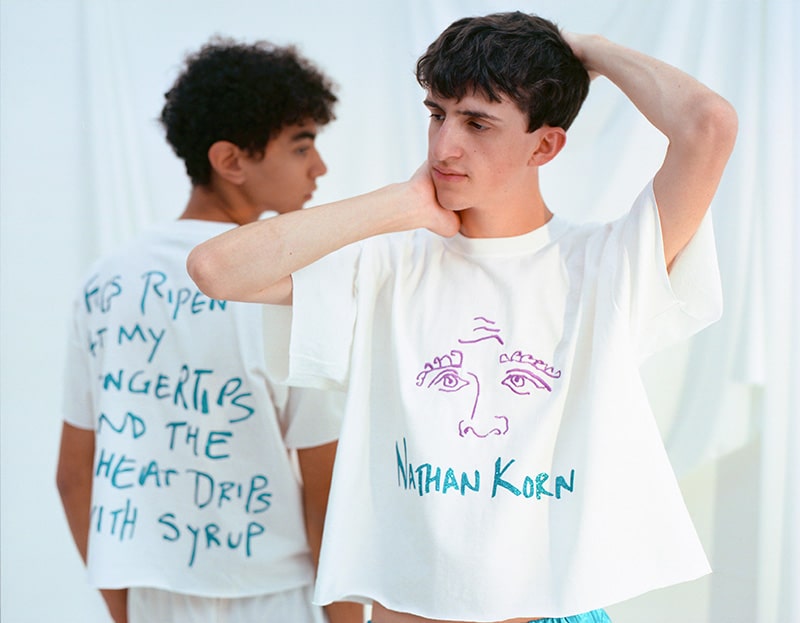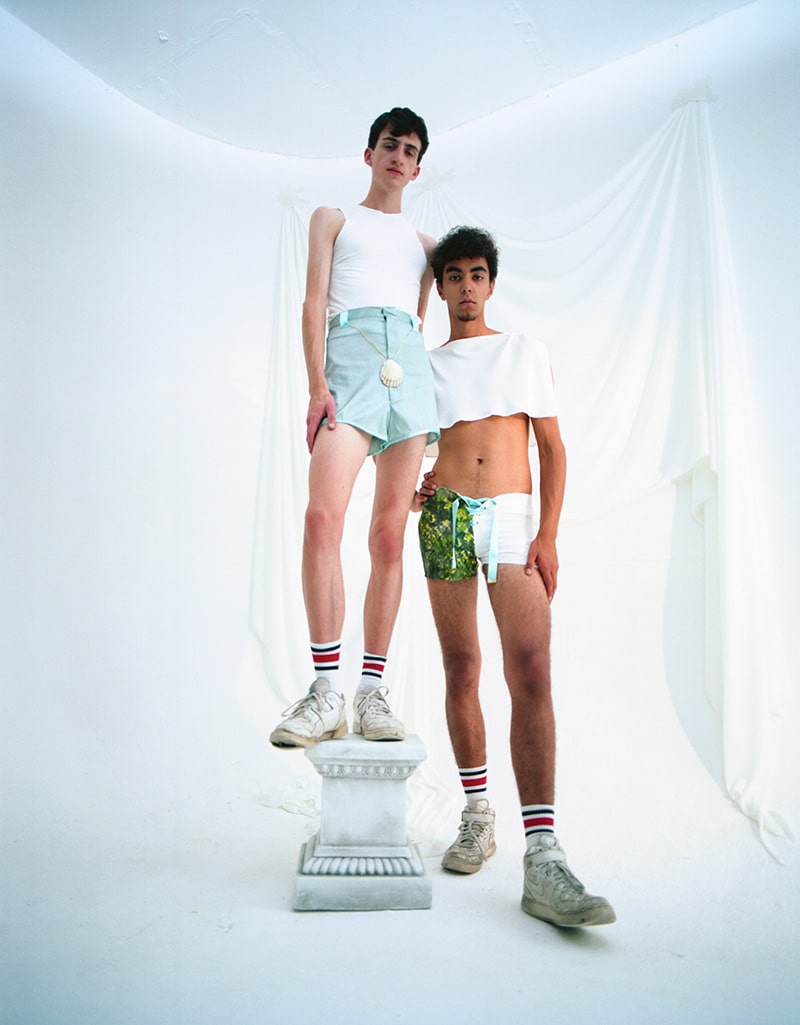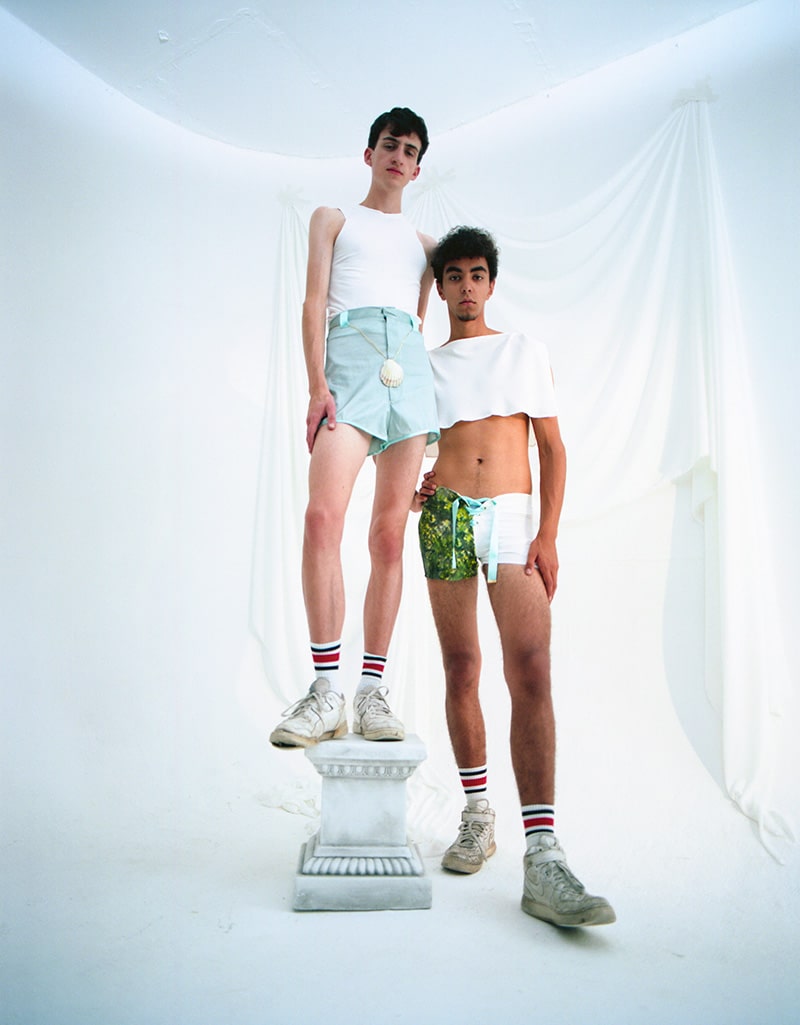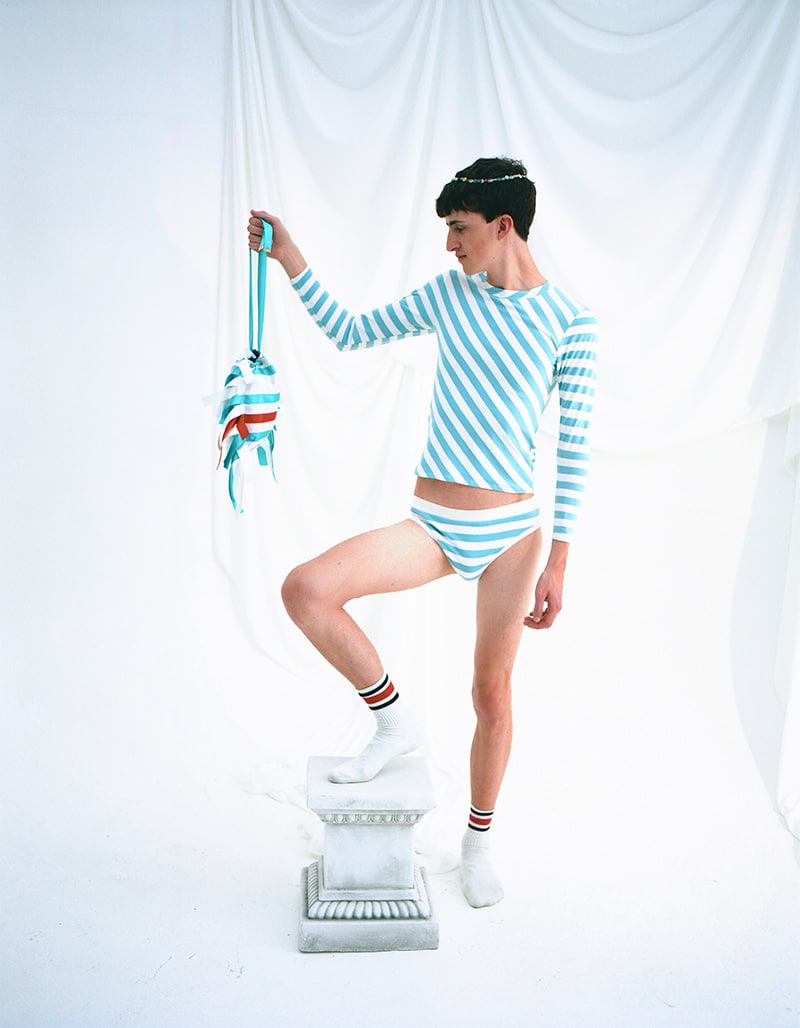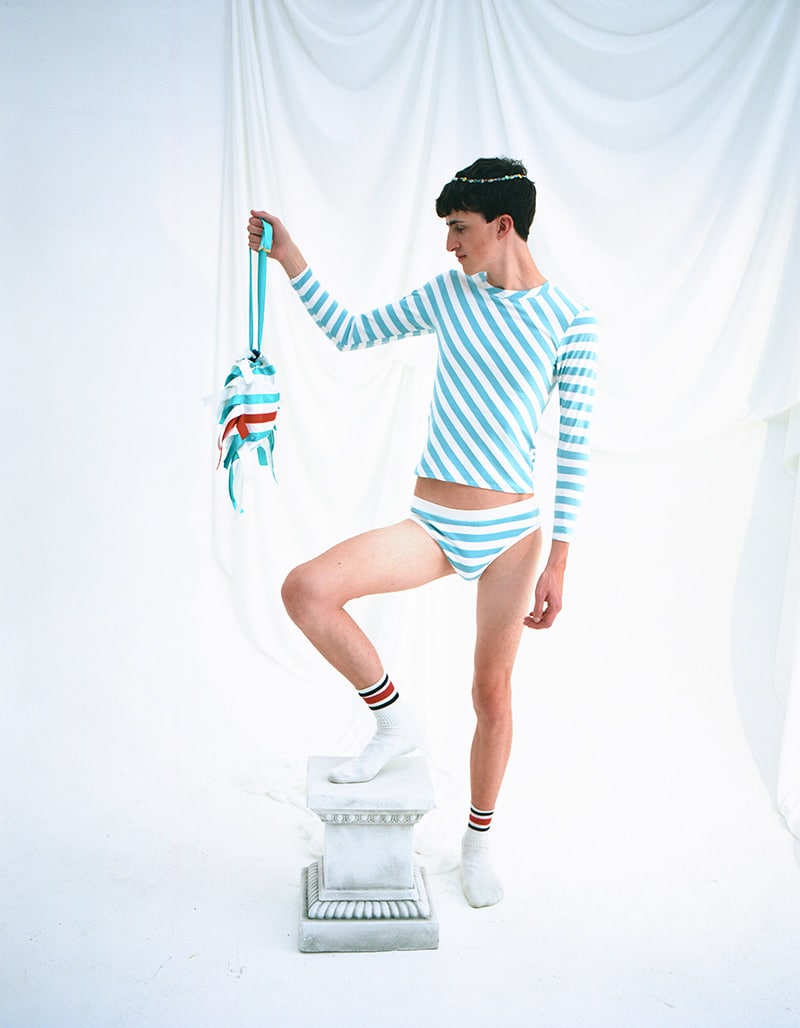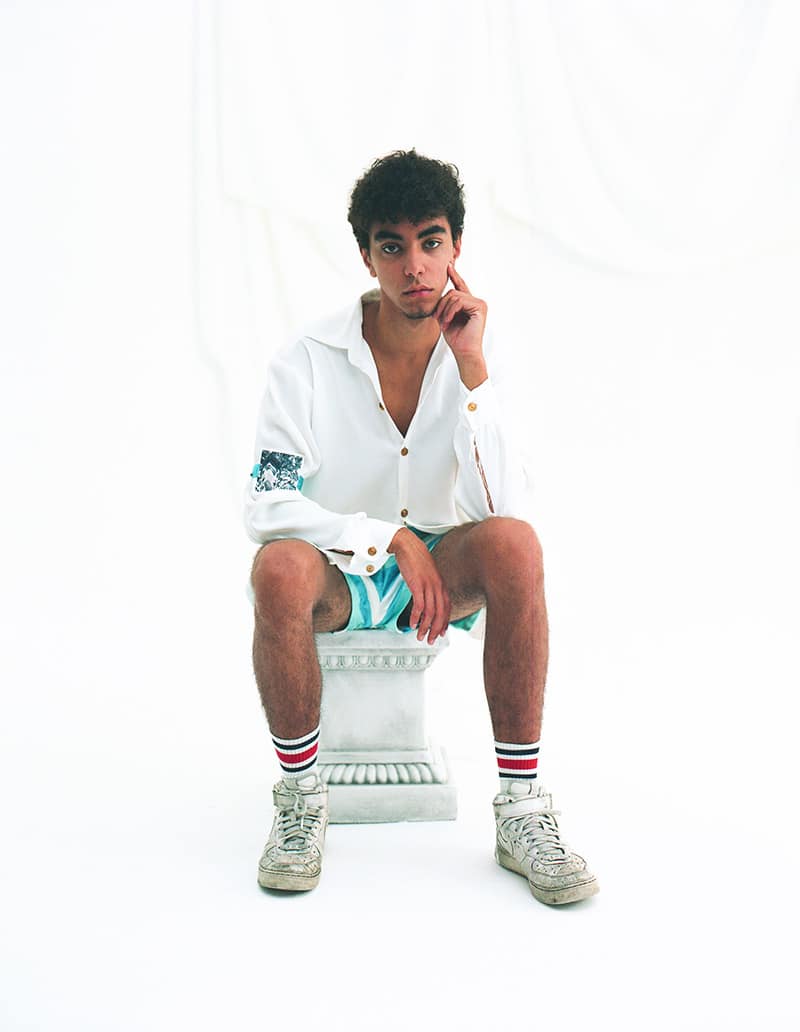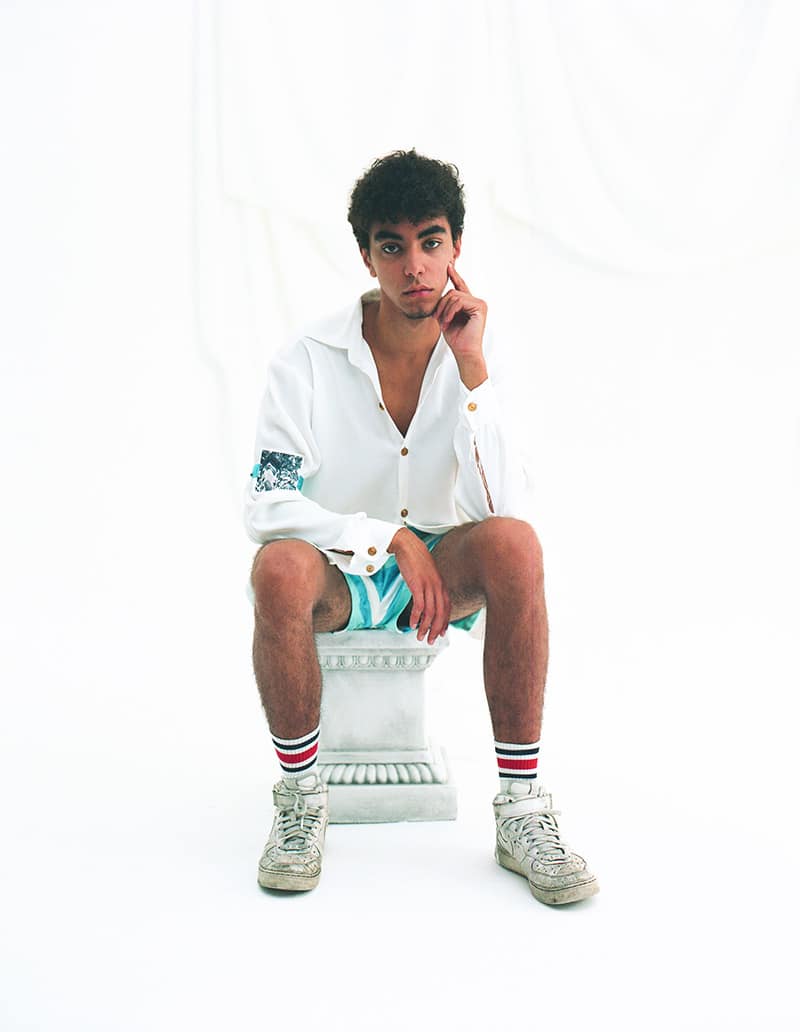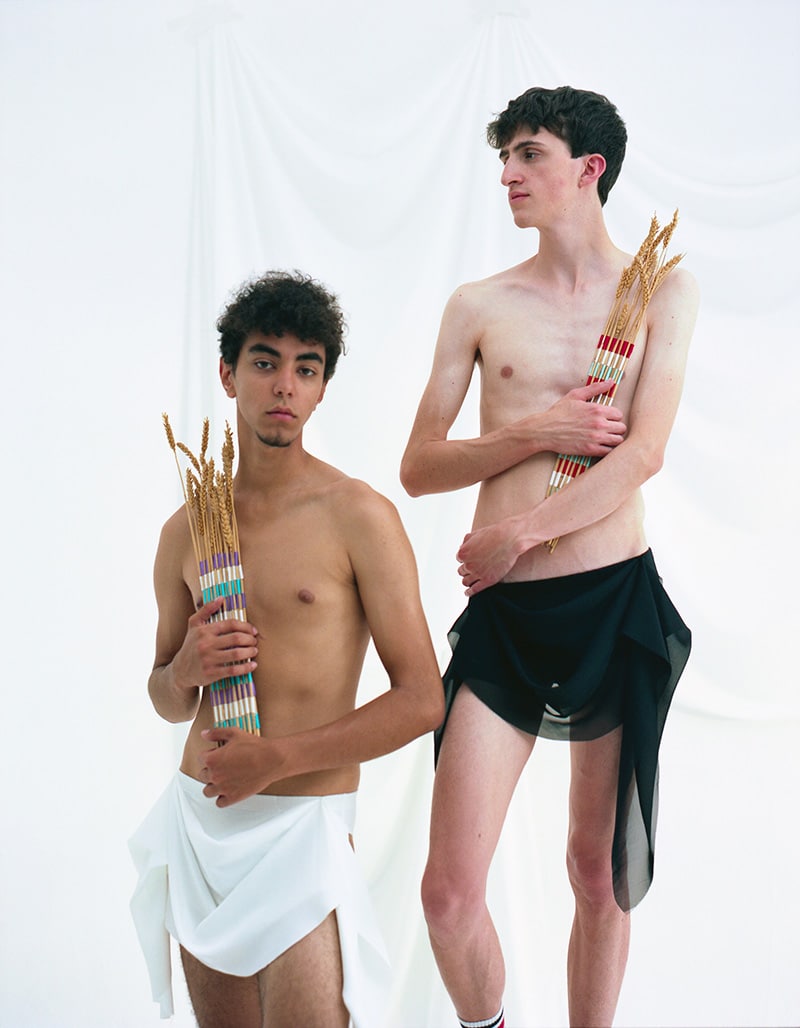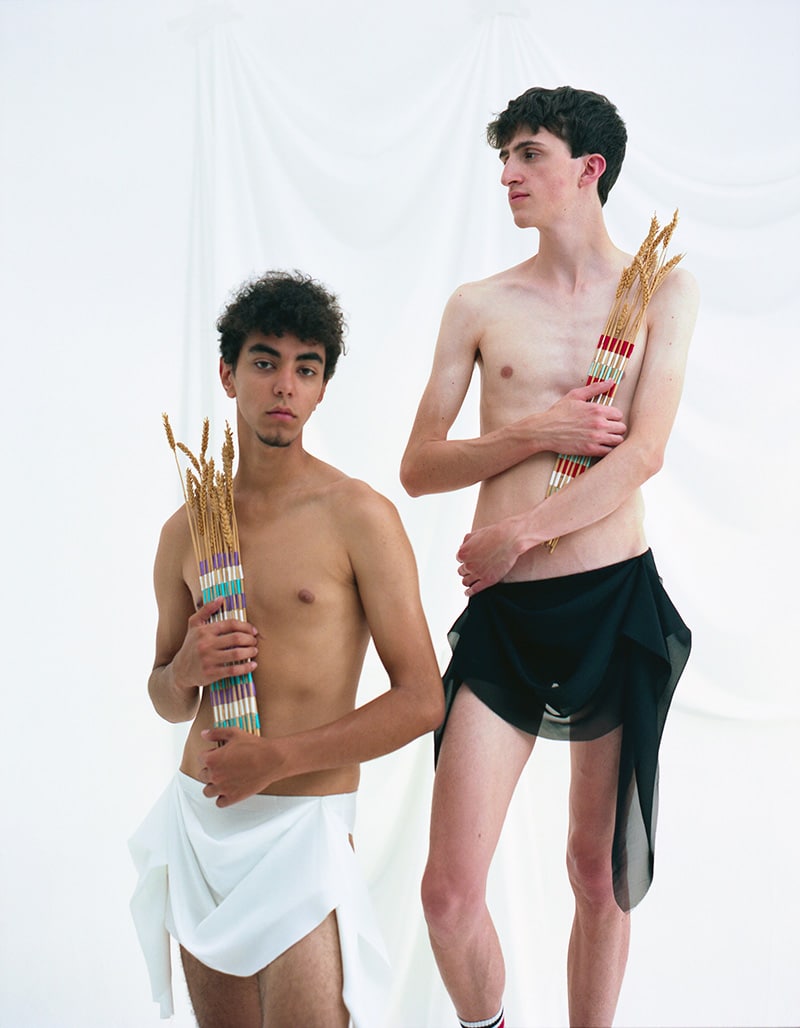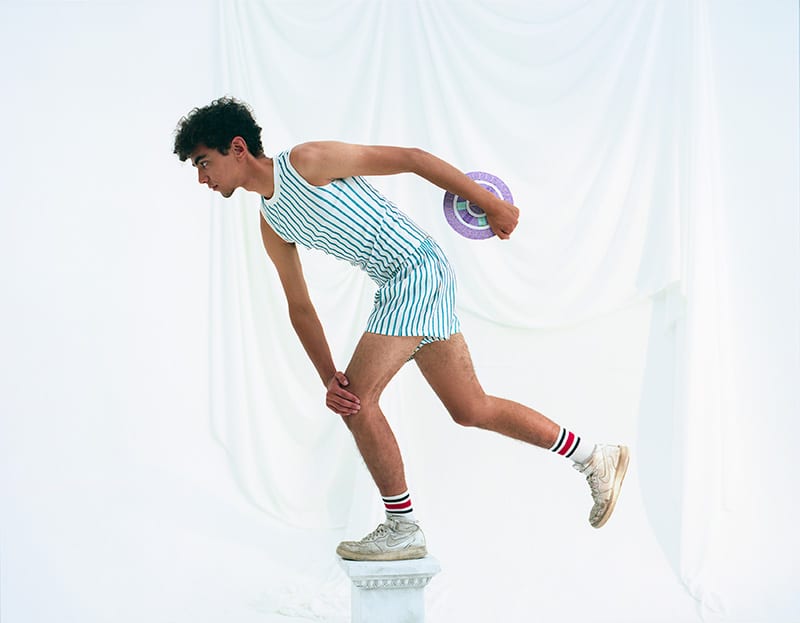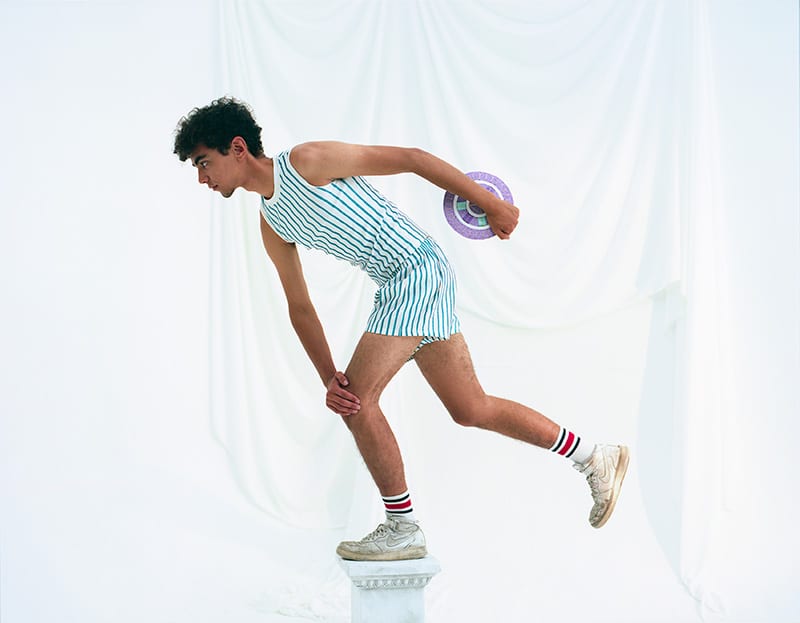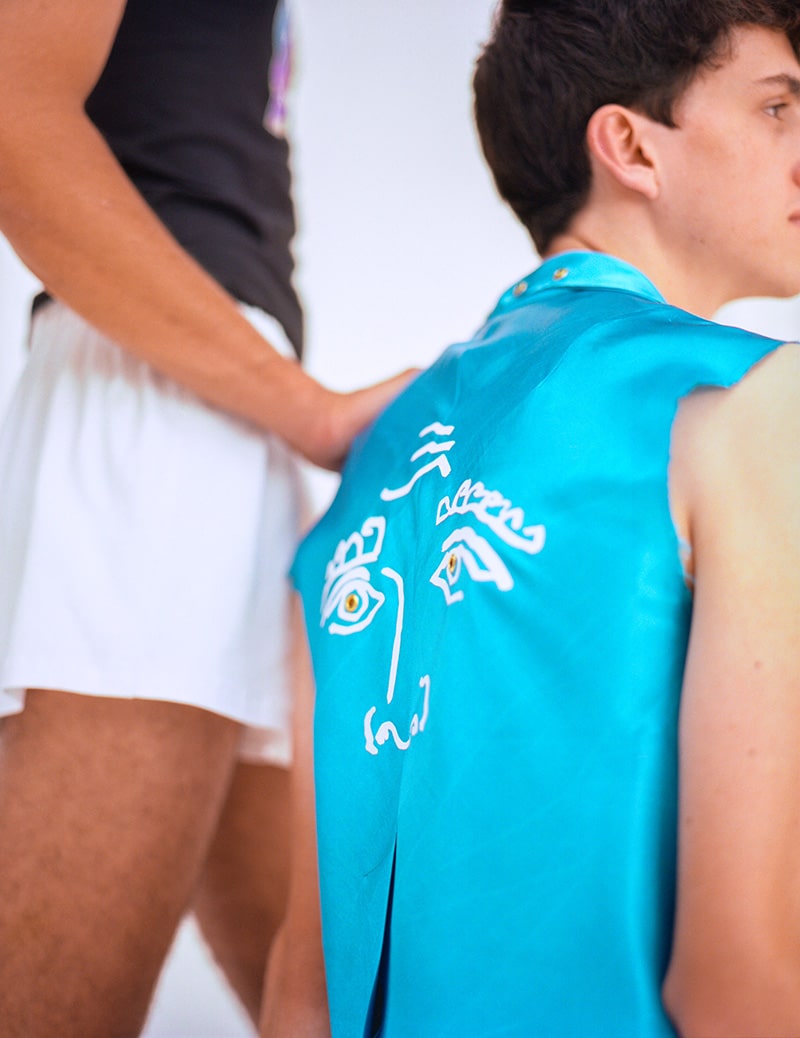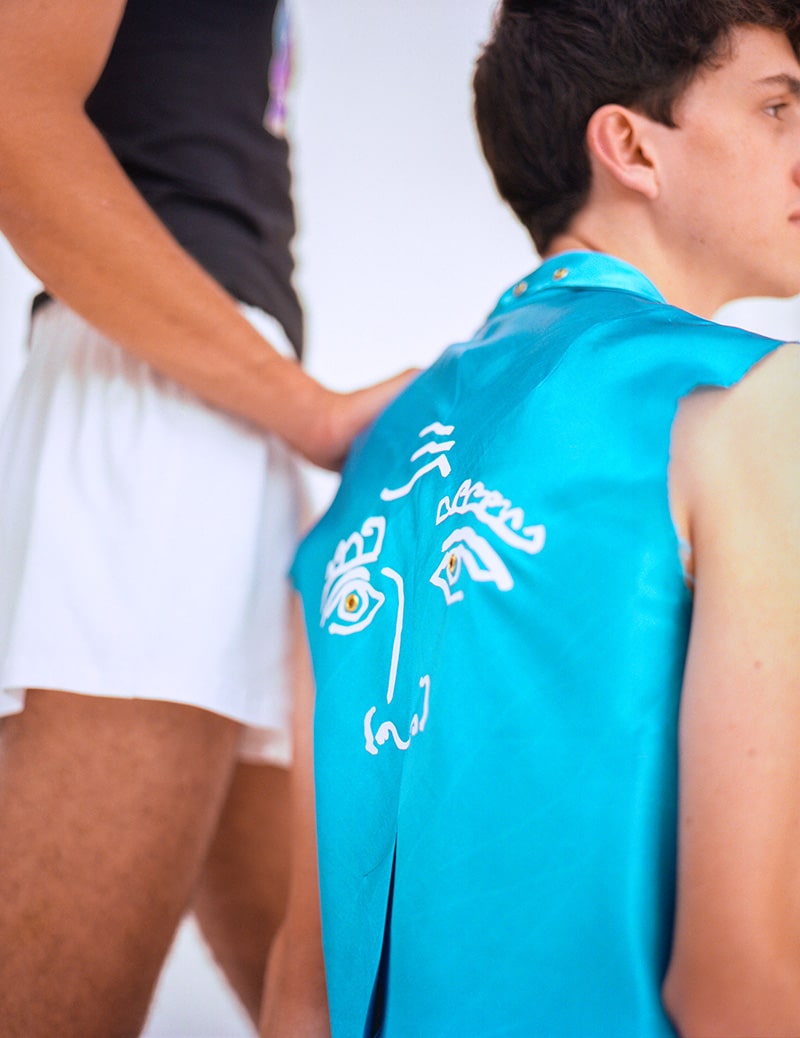 Nathan Korn is a London-based menswear designer, graduated from Fashion Design with Print at Central Saint Martins last year.
For his first collection, the designer was inspired a lot by the book "An Arrow's Flight" by Mark Merlis. It tells the story of Helen of Troy but refocused on Pyrrhus, the son of Achilles, living in some pseudo-New York style nameless city in the 80's and working as a stripper.
"I couldn't stop thinking about the combination of glowing golden God-Boy + stripper and how much I wanted to translate it into something physical and visual." – said the designer.
In the book, Pyrrhus ends up leading an army and Nathan wanted to create a textile that was like a soft, sensual armor; as though he used his sexuality as a shield and as a strength.