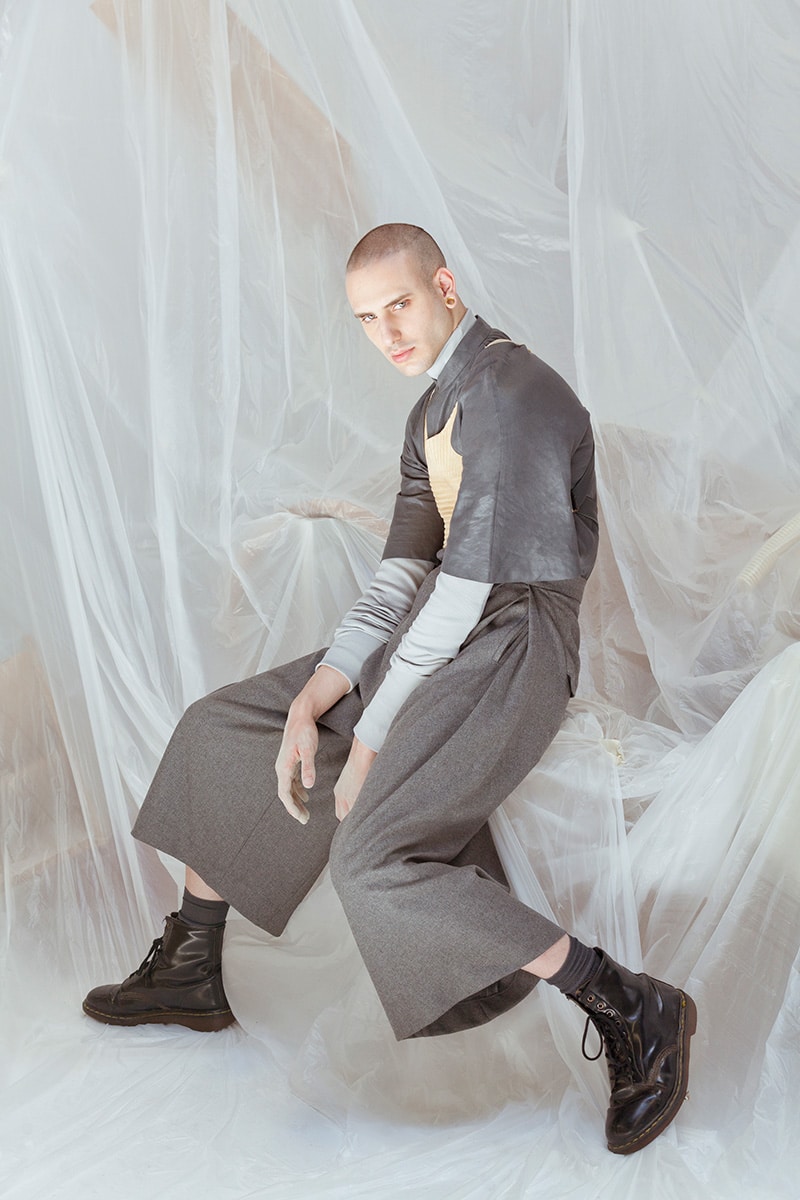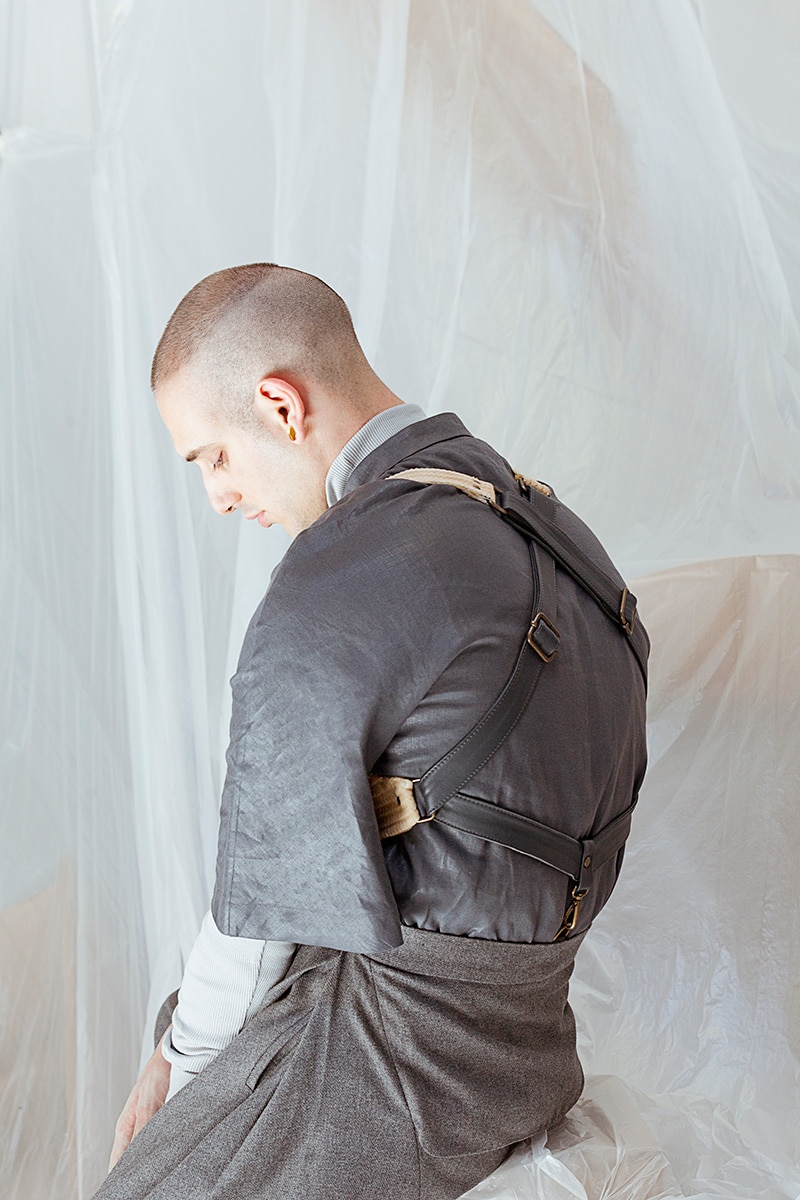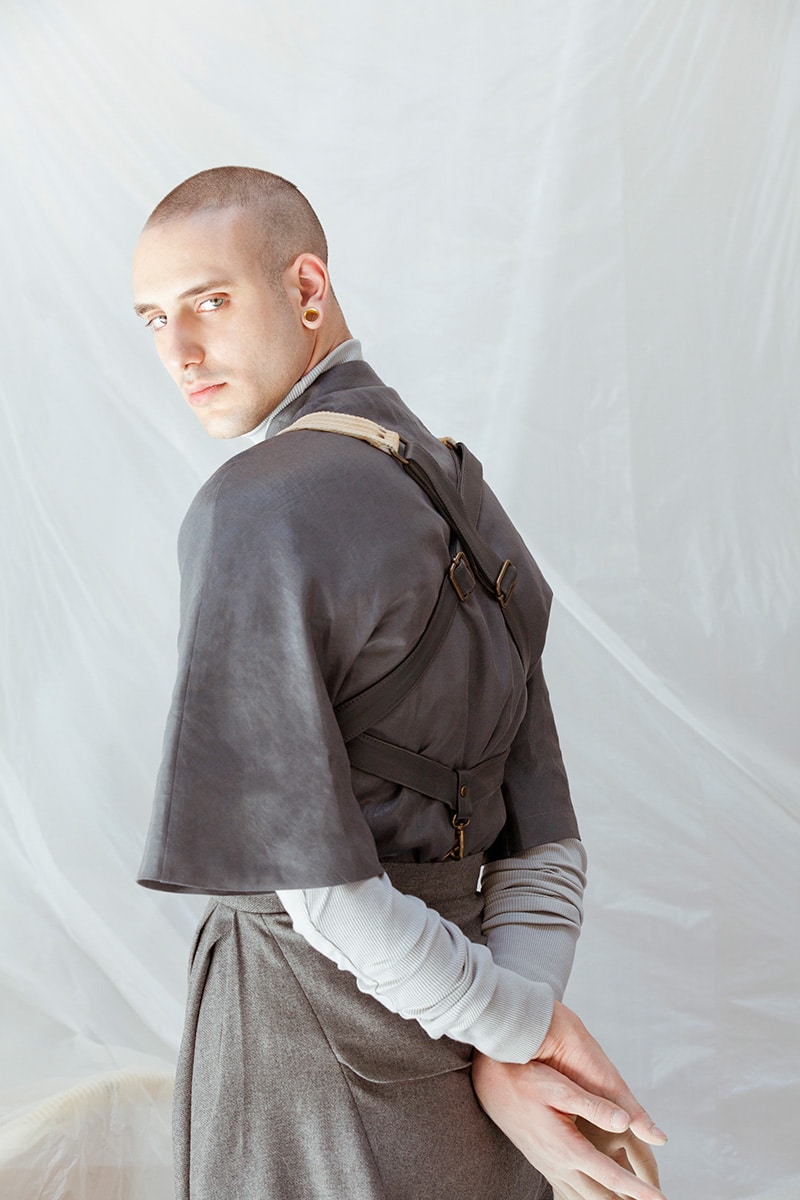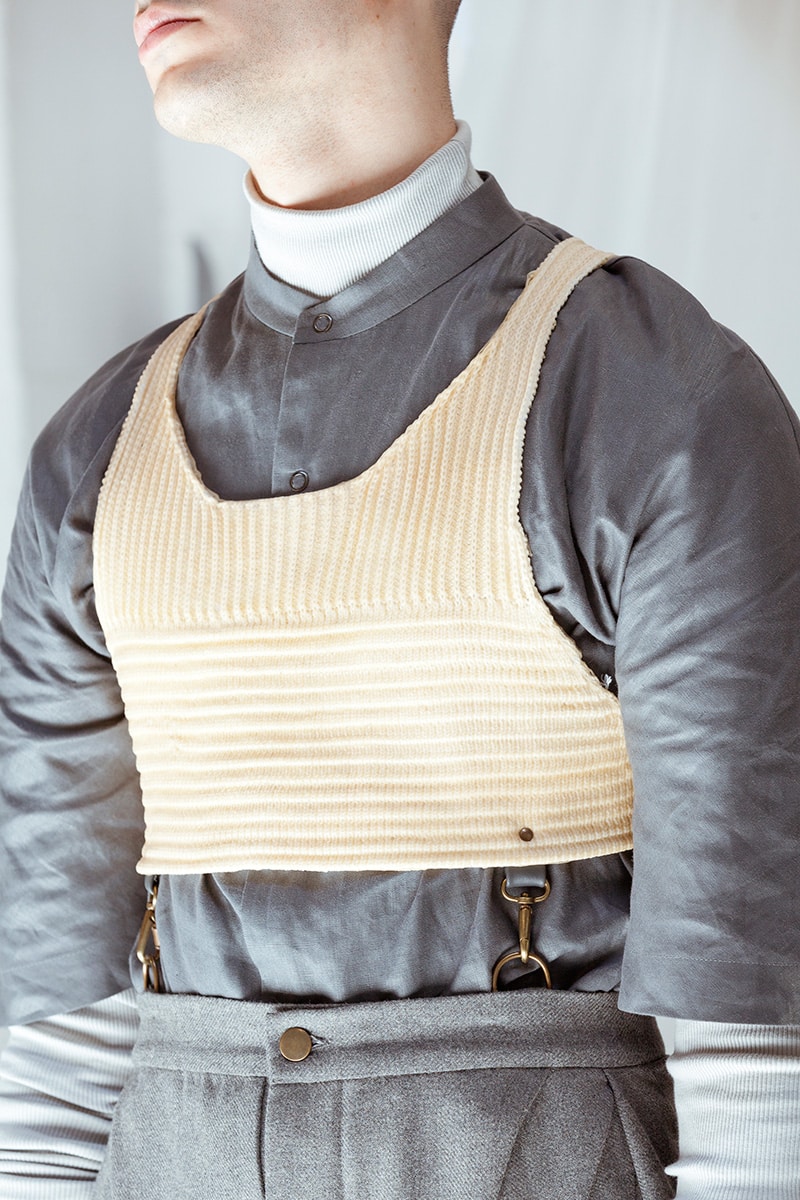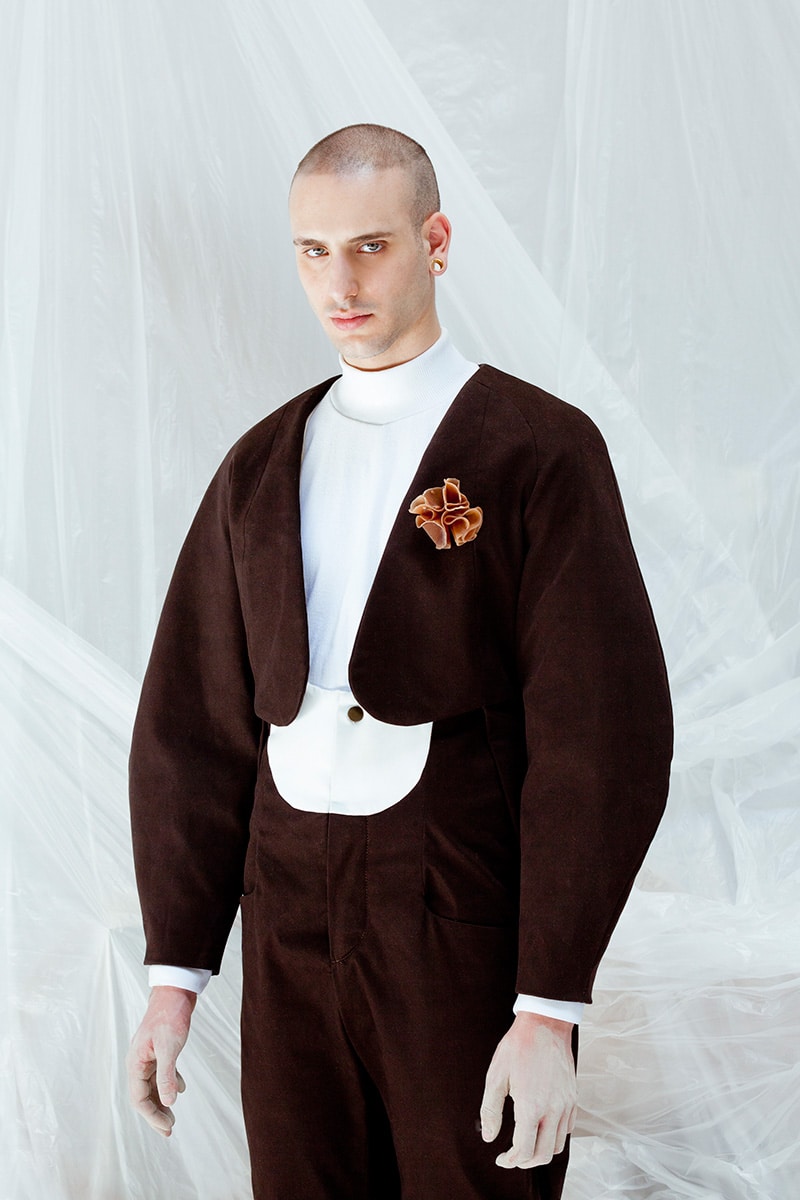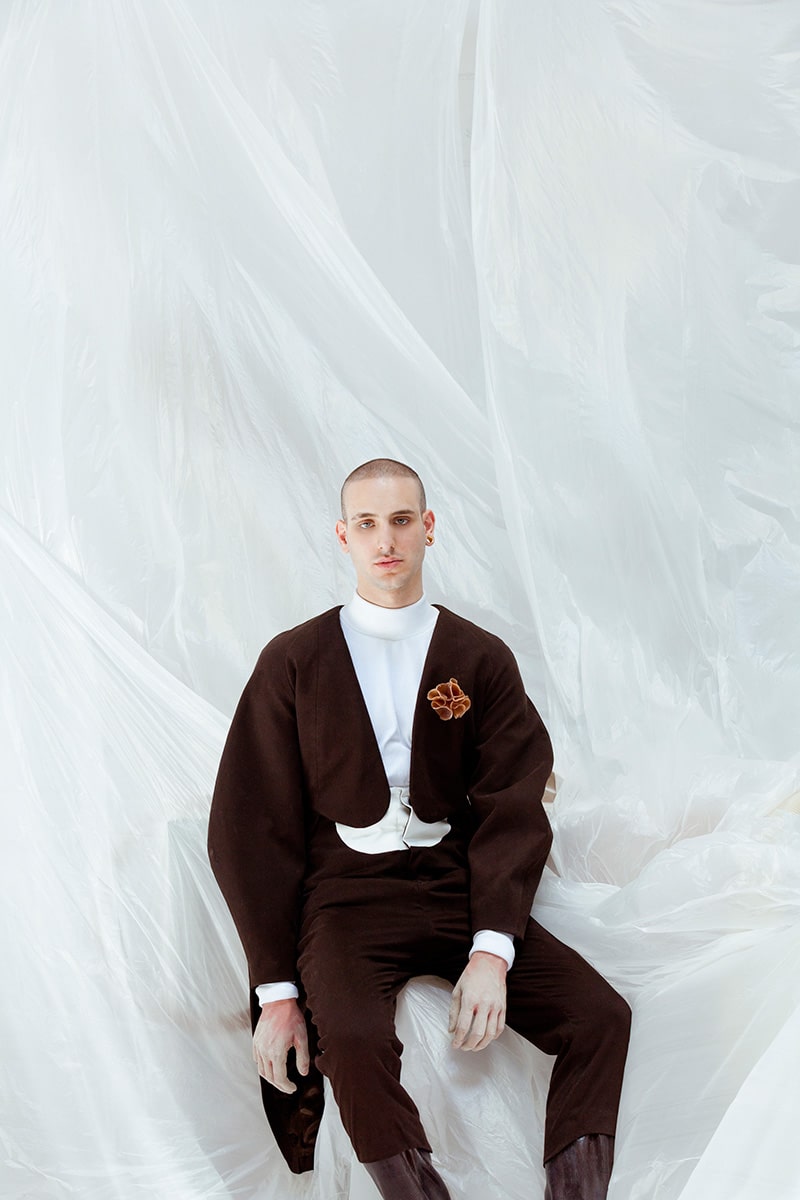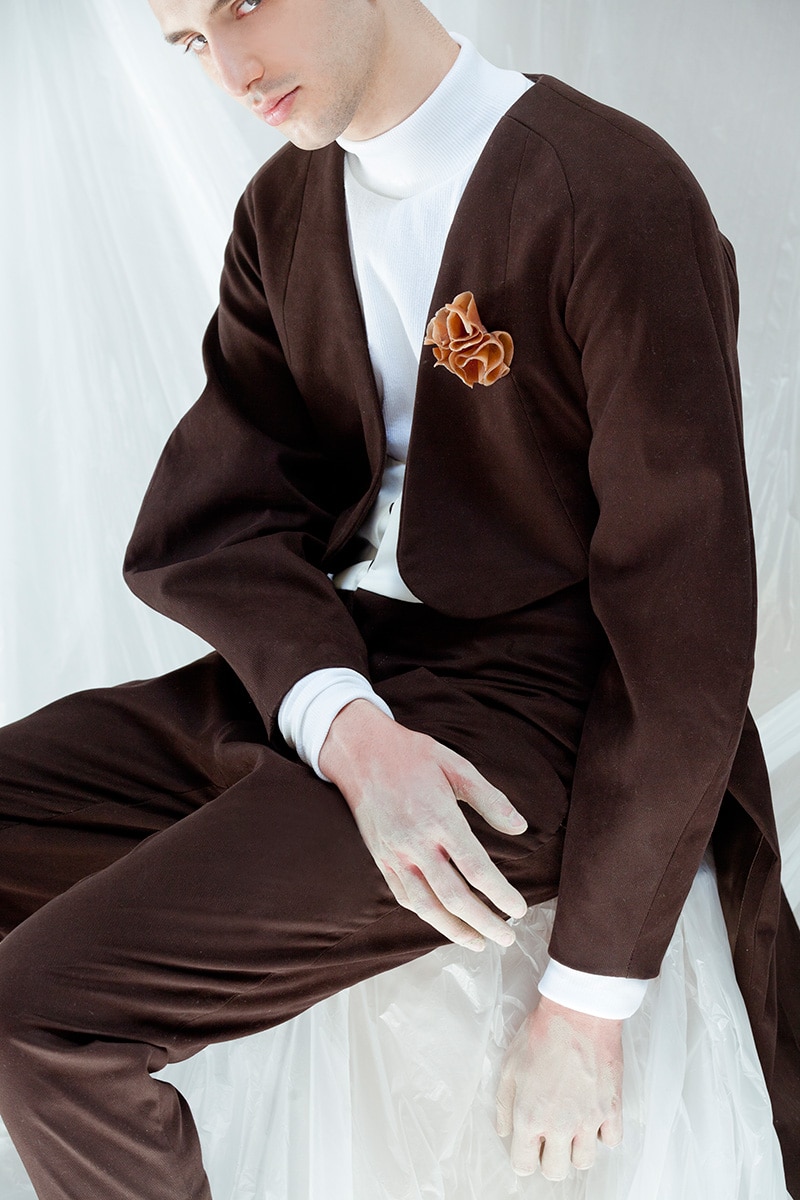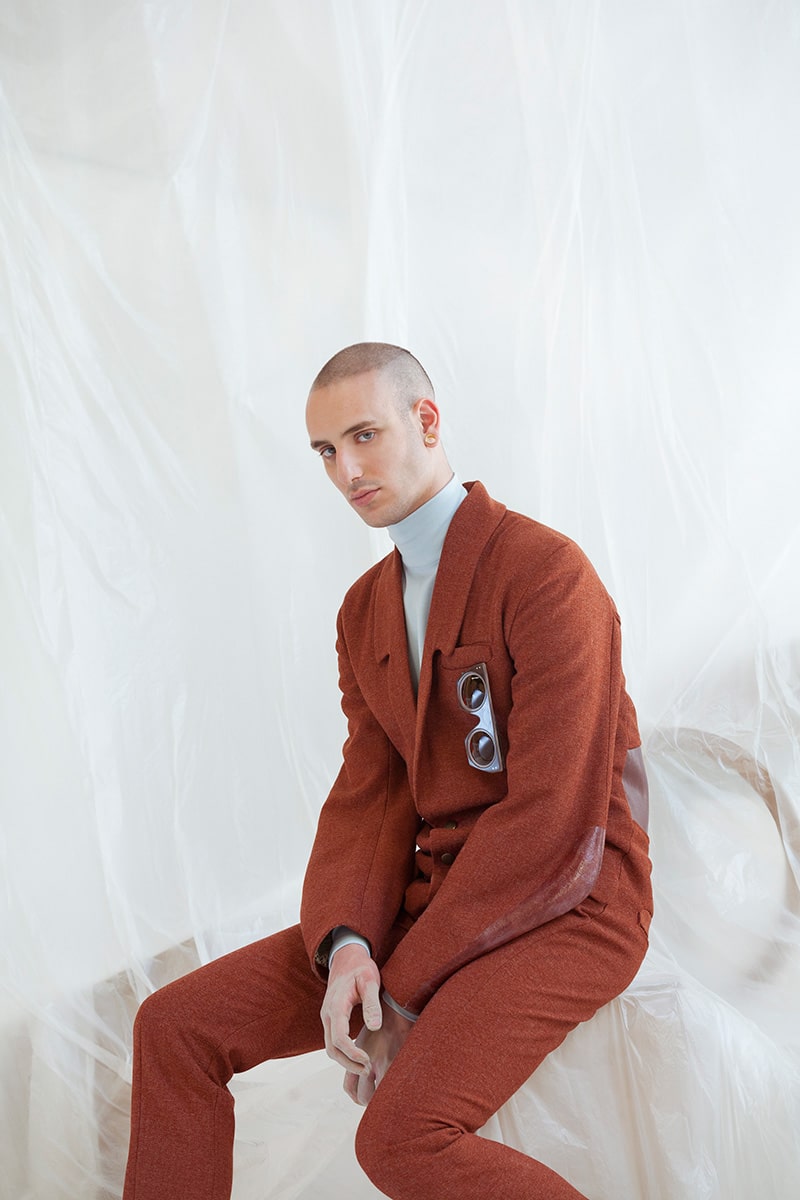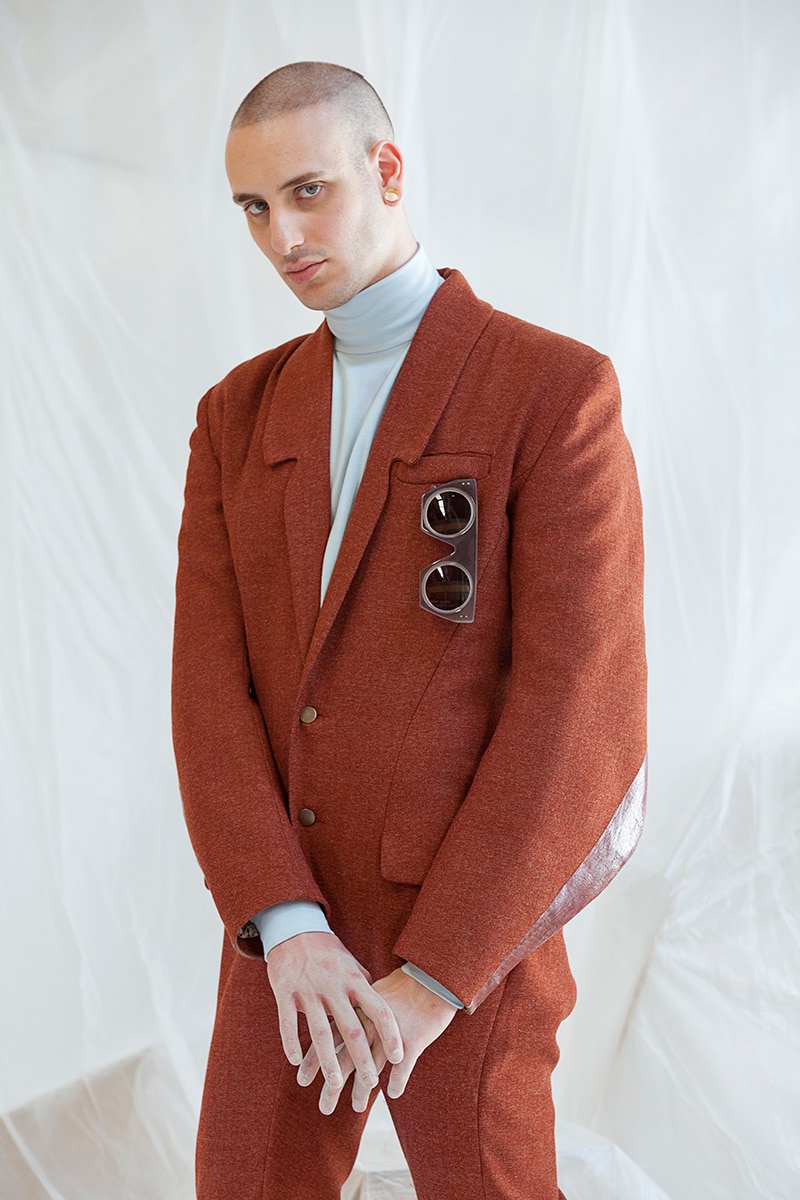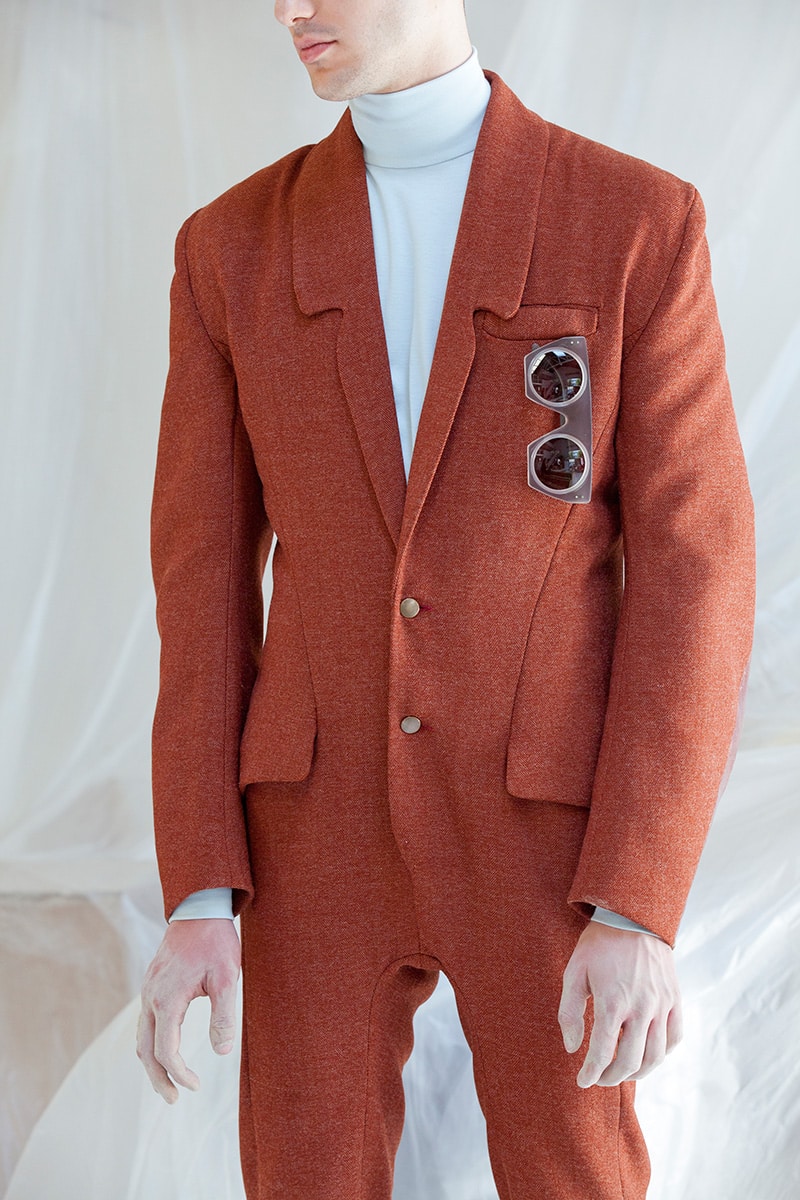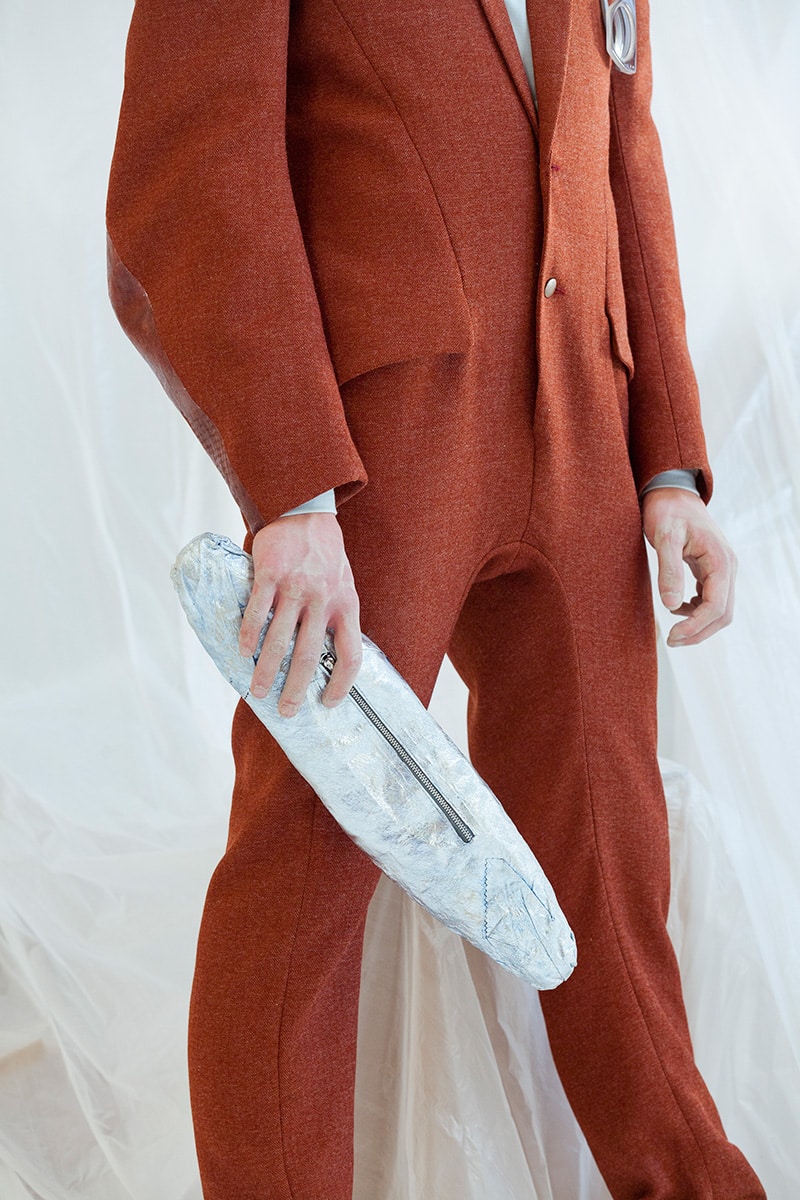 Juanjo Villalba, student at IED Barcelona, presents his Master Collection titled "Grey hands workers 12 07".
The collection explores masonry to build a classic male wardrobe from casual styles to ceremony outfits. Sartorial fabrics manipulated with silicone and caoutchouc, a colour palette inspired on bricks and concrete, and functionality from the working garments are filtered by the minimalism from the Cuban artist Zilia Sánchez to create powerful silhouettes.
The lookbook features Edrien Guillermo photographed by Cecilia Díaz Betz with grooming by Xisca Heba.