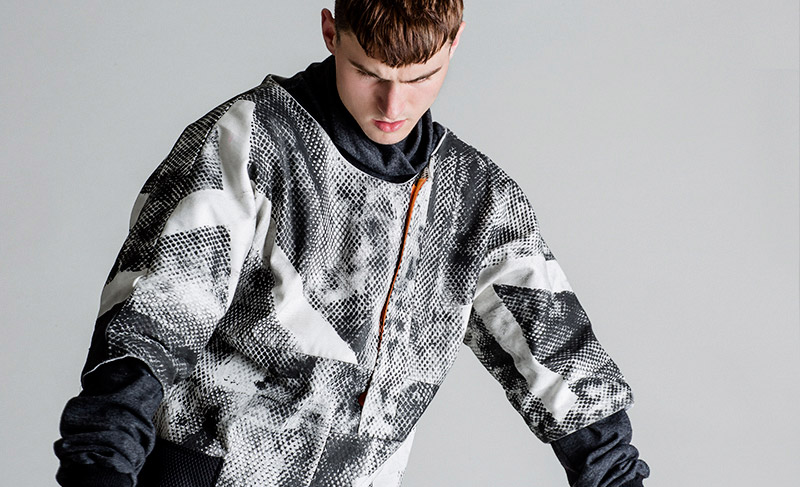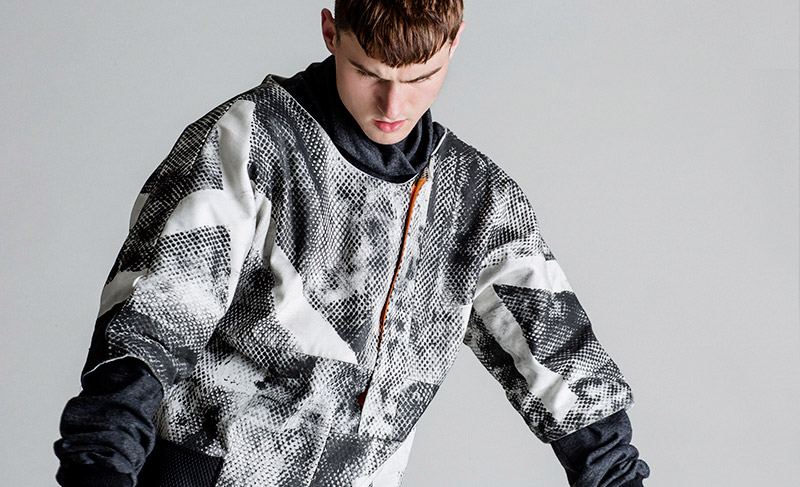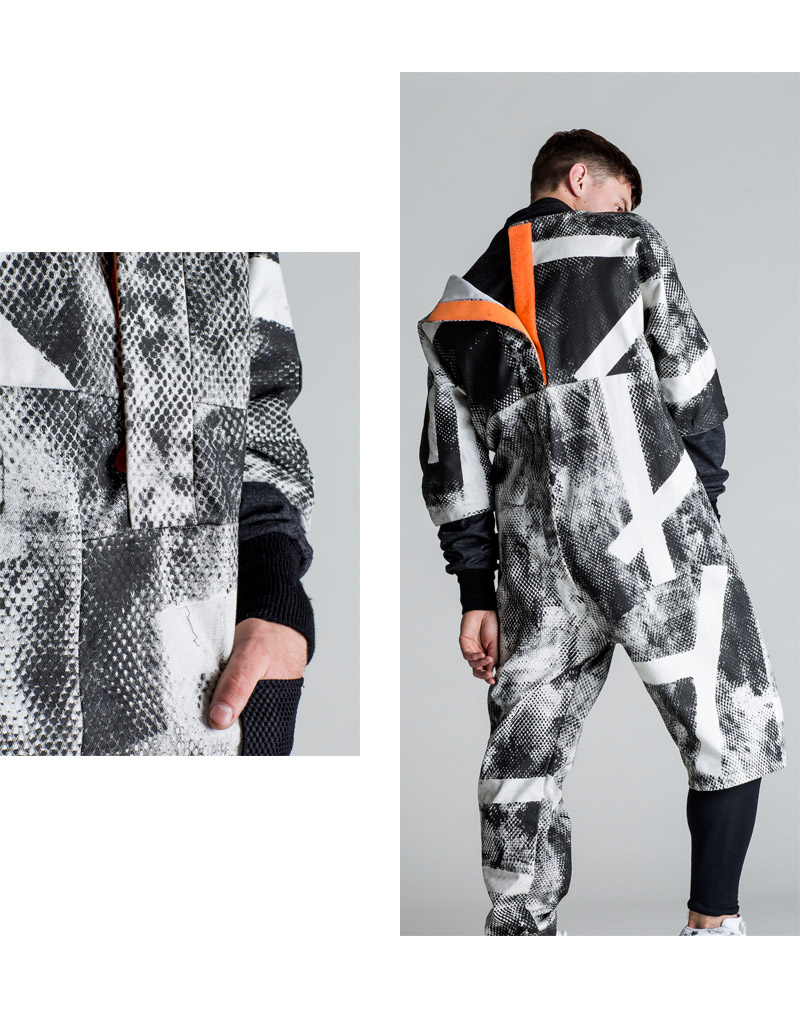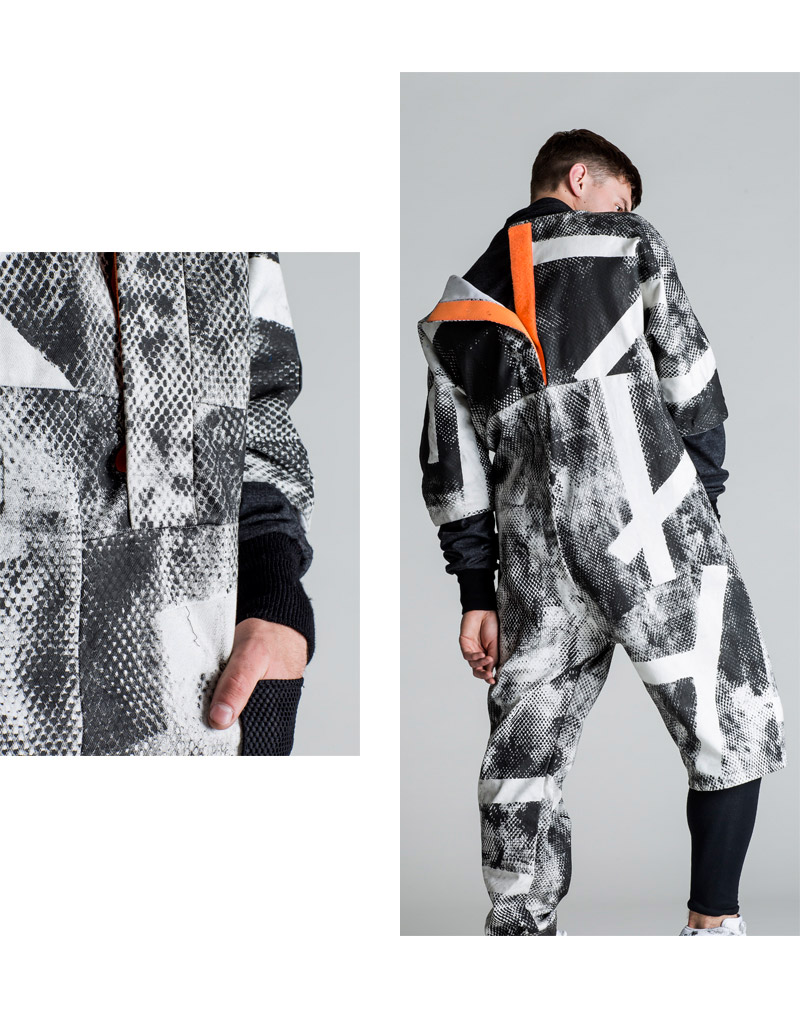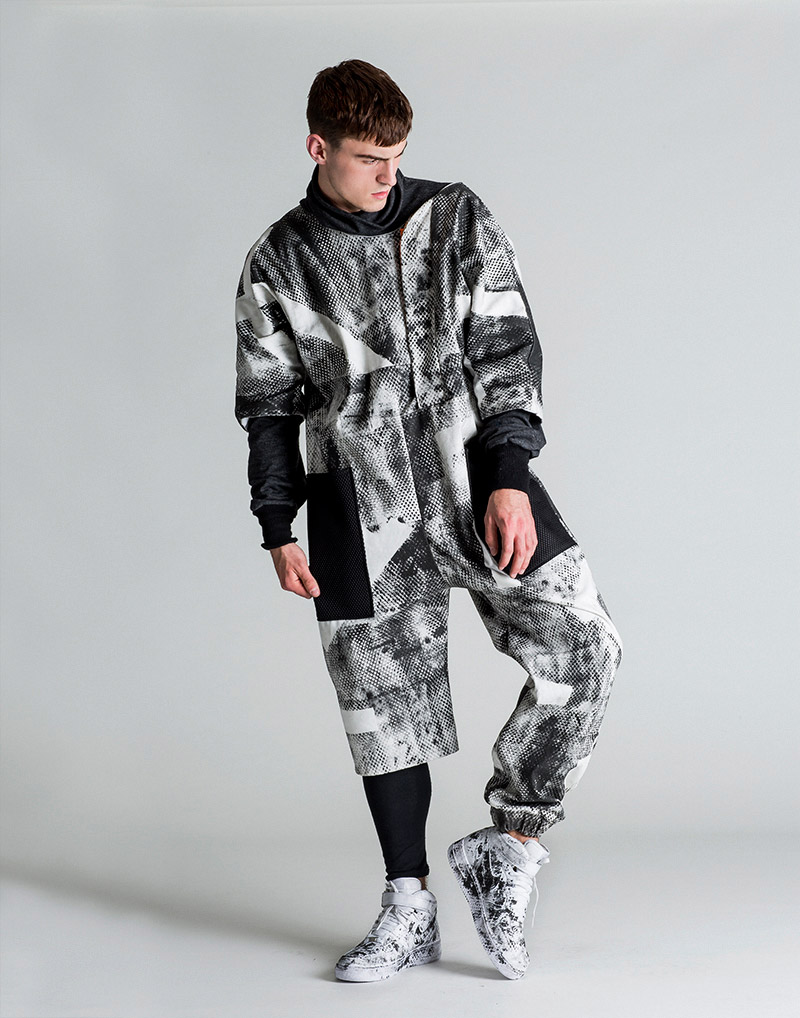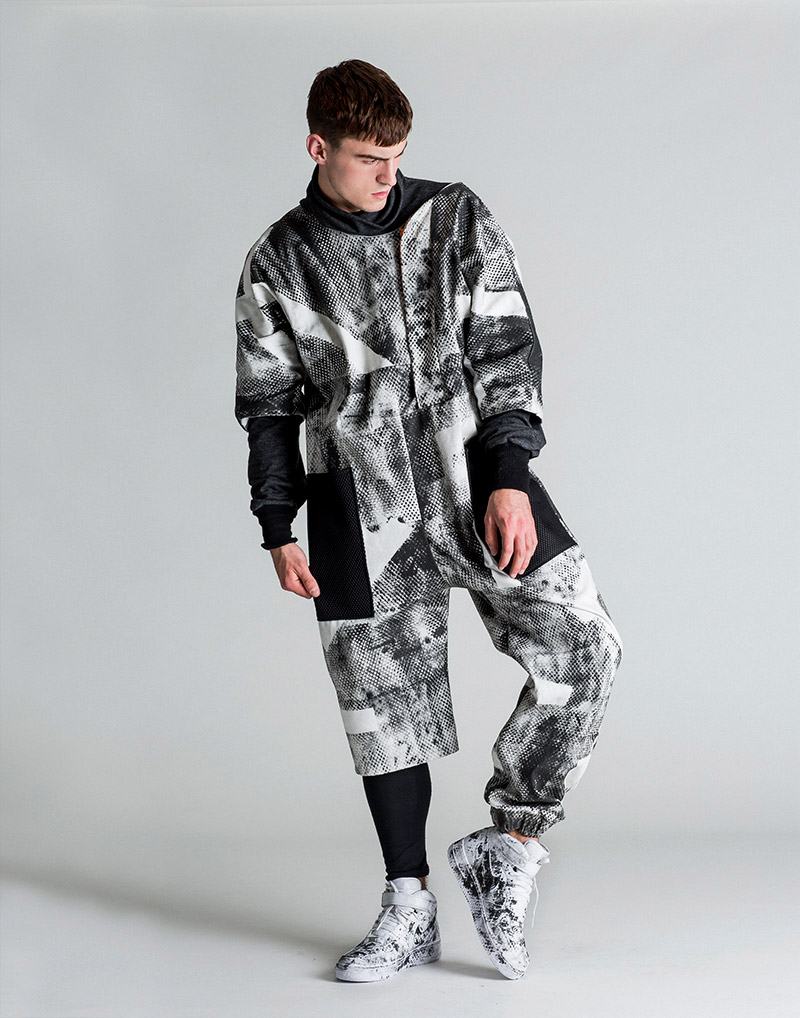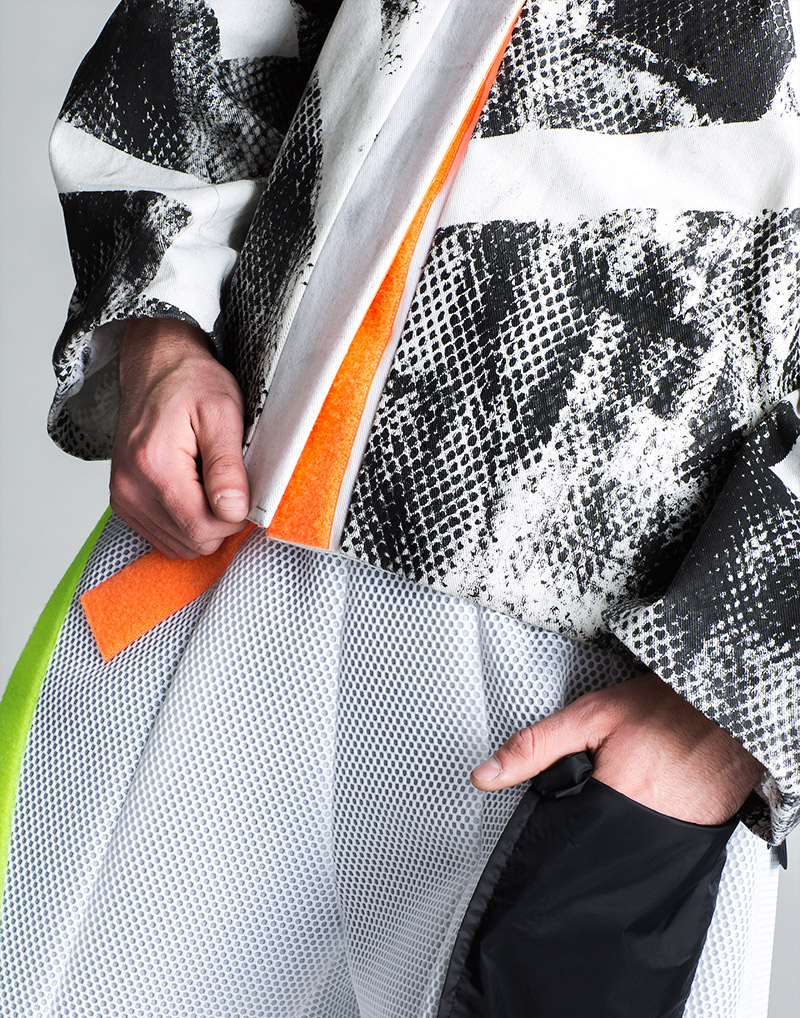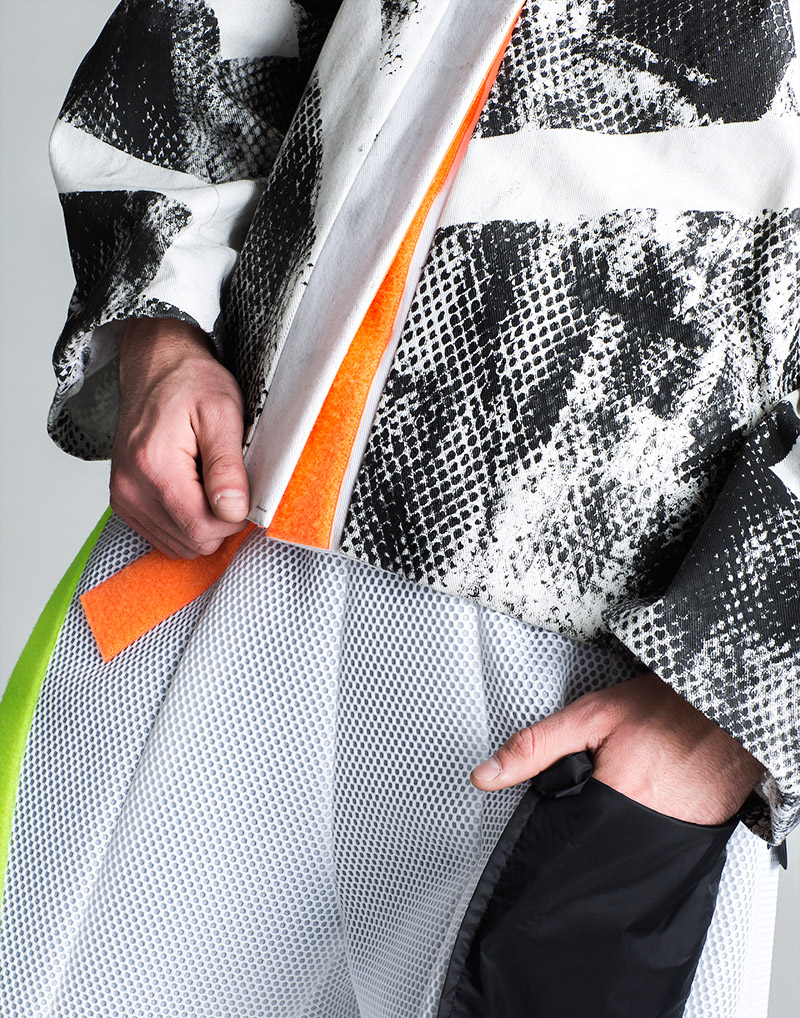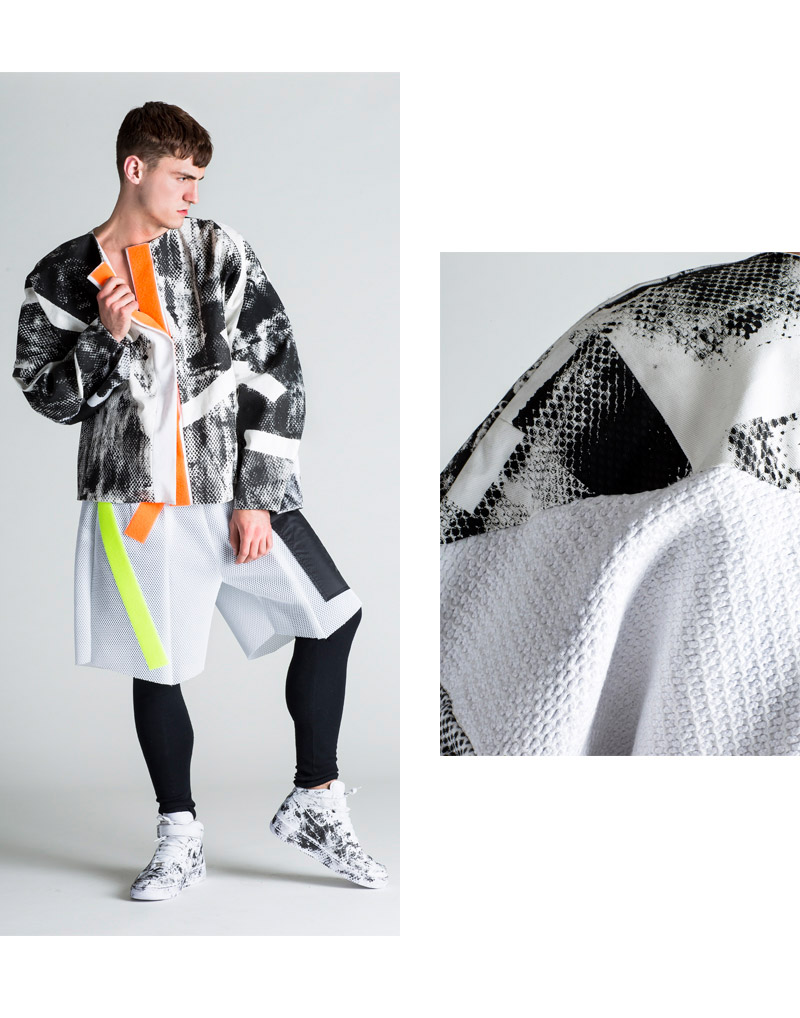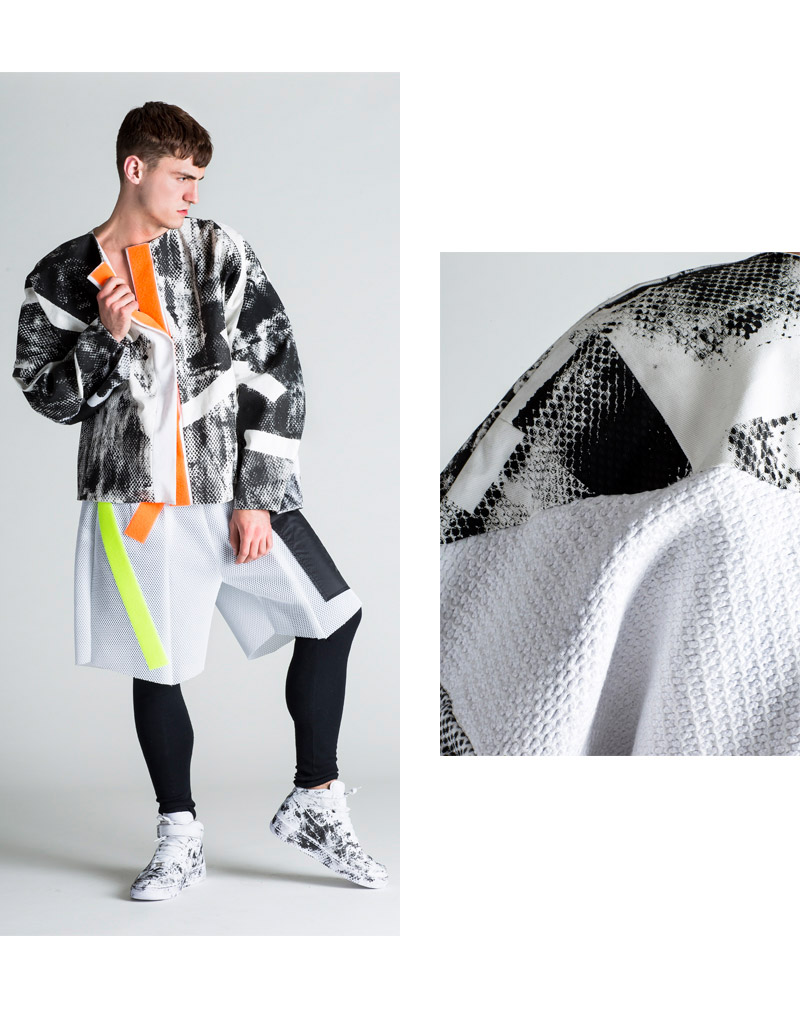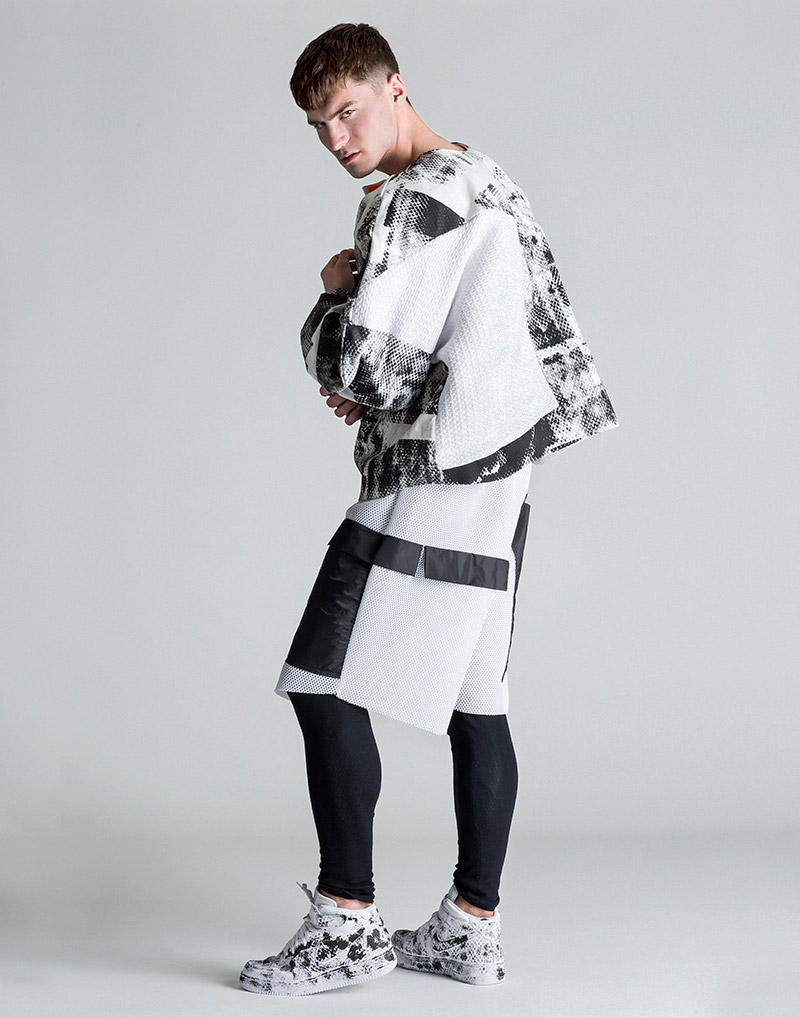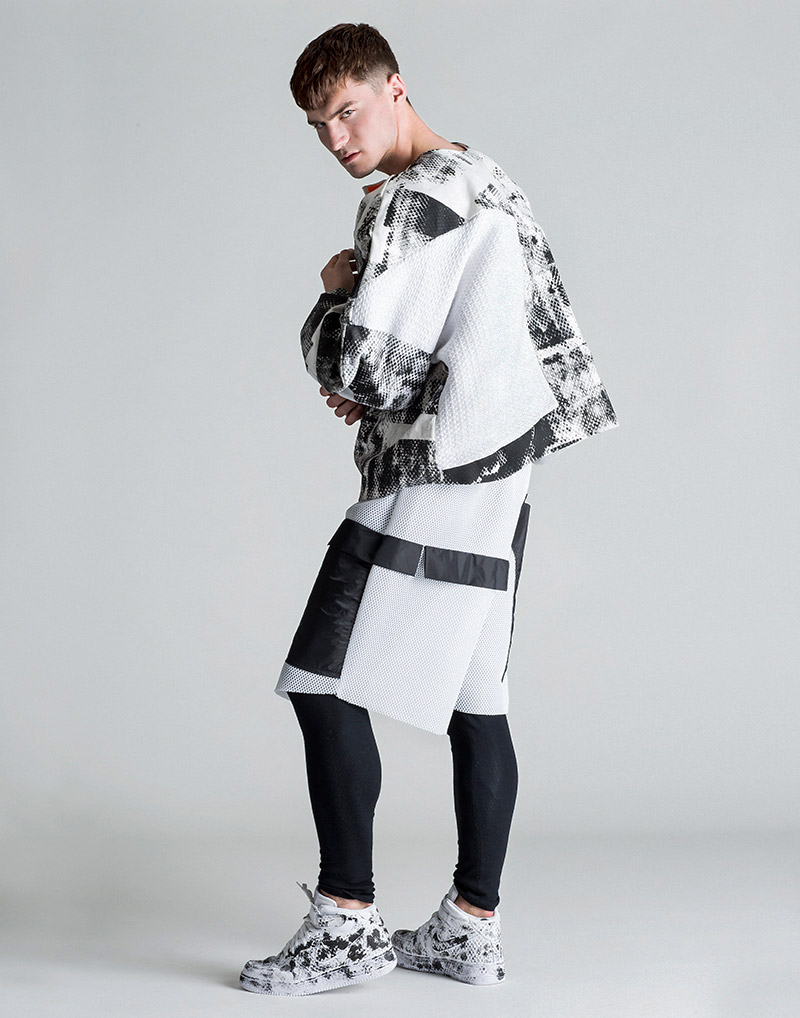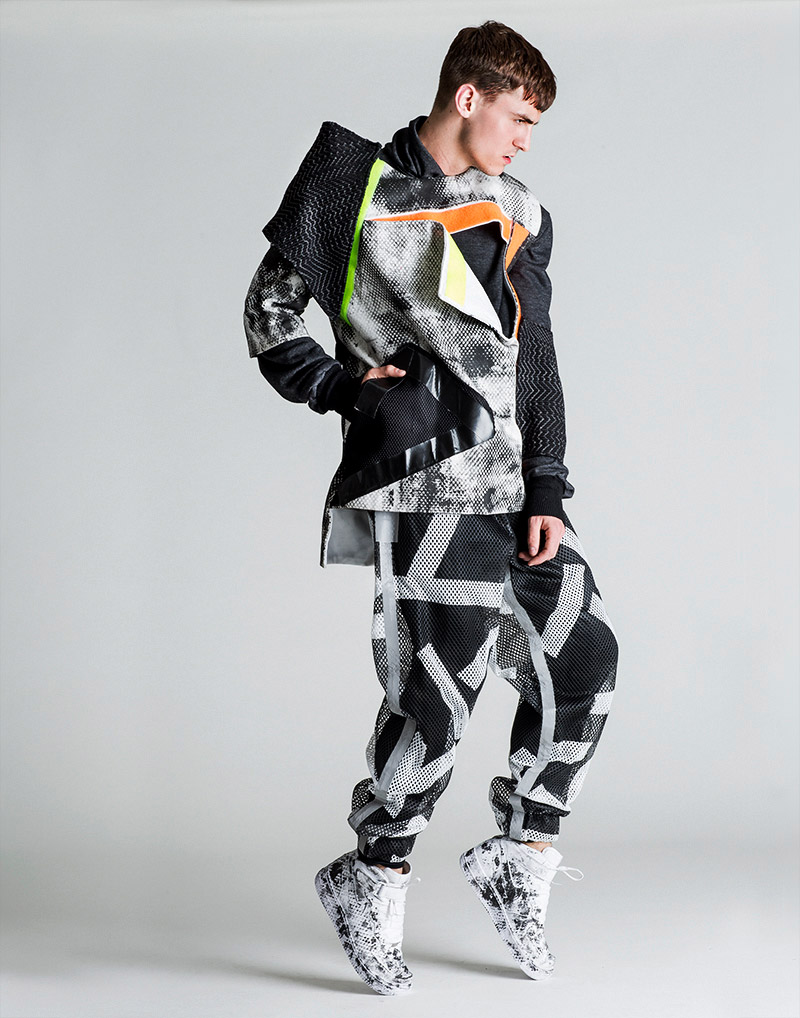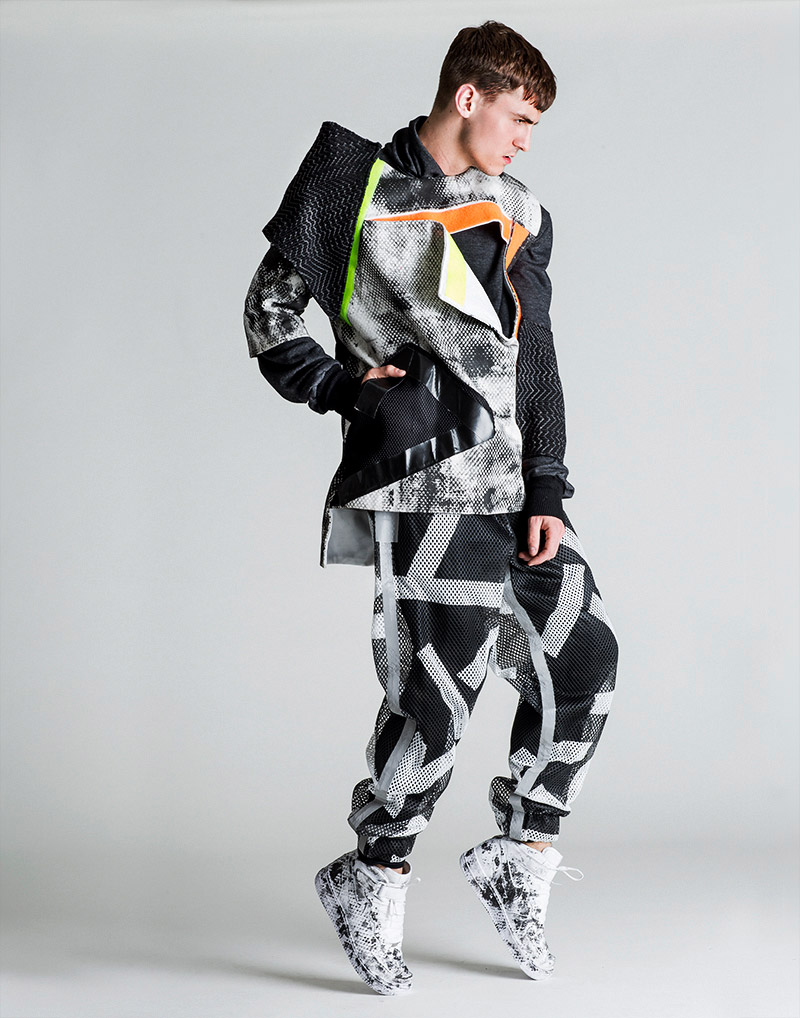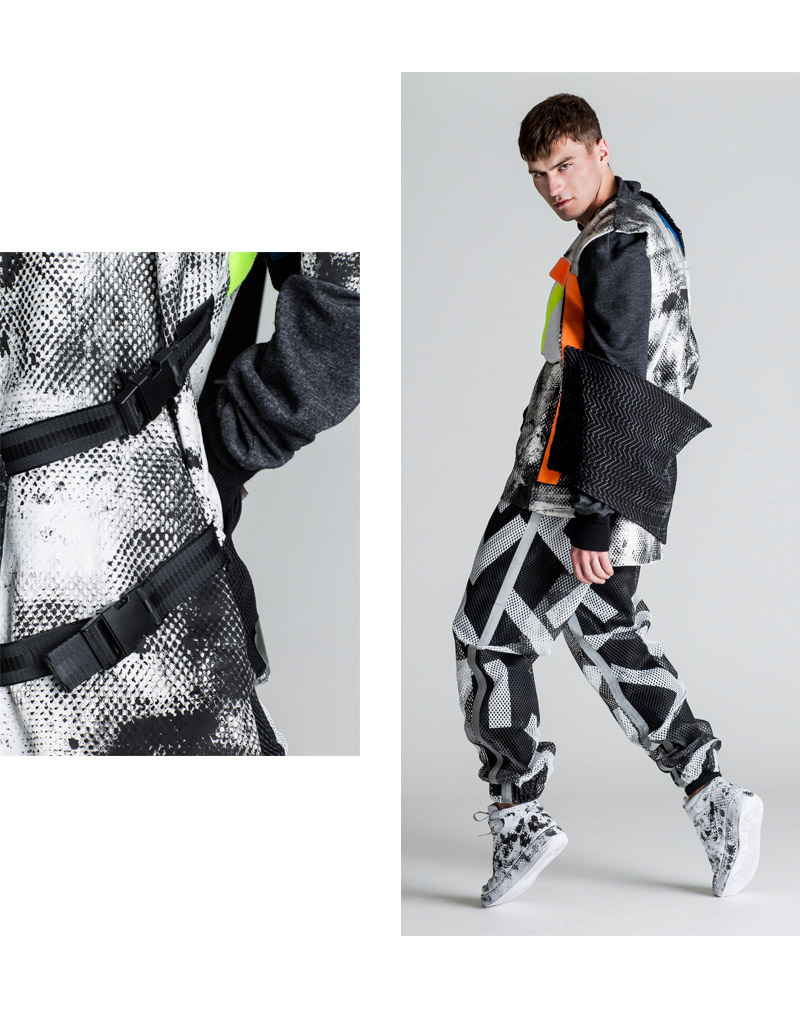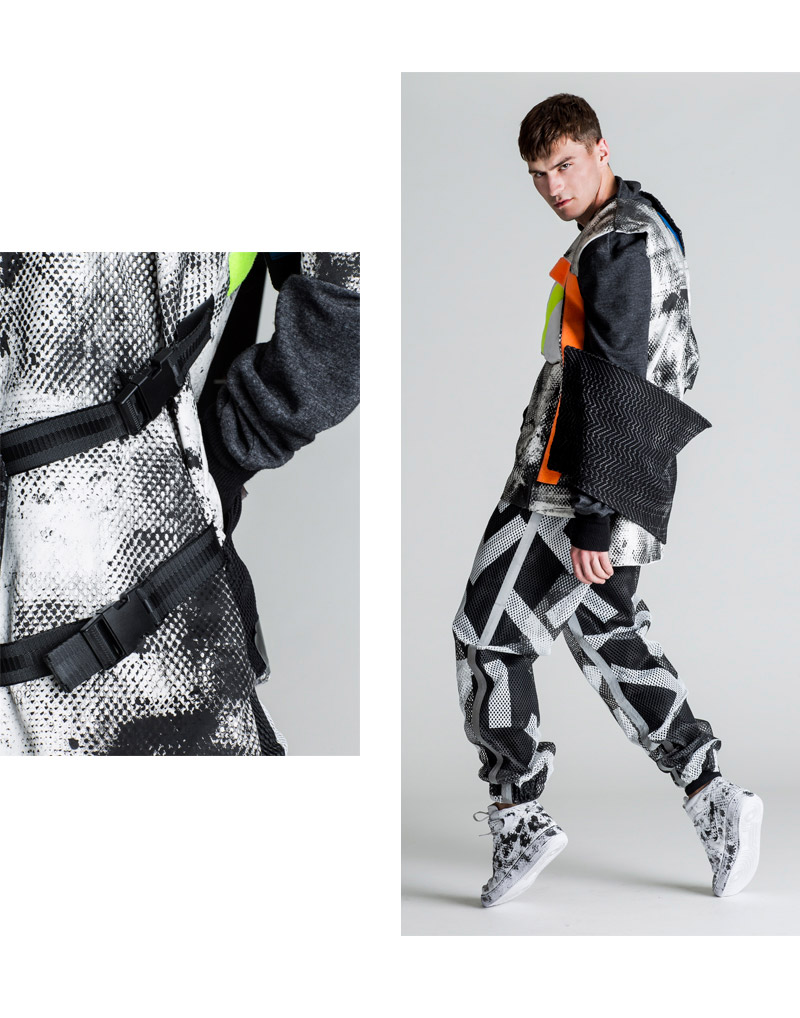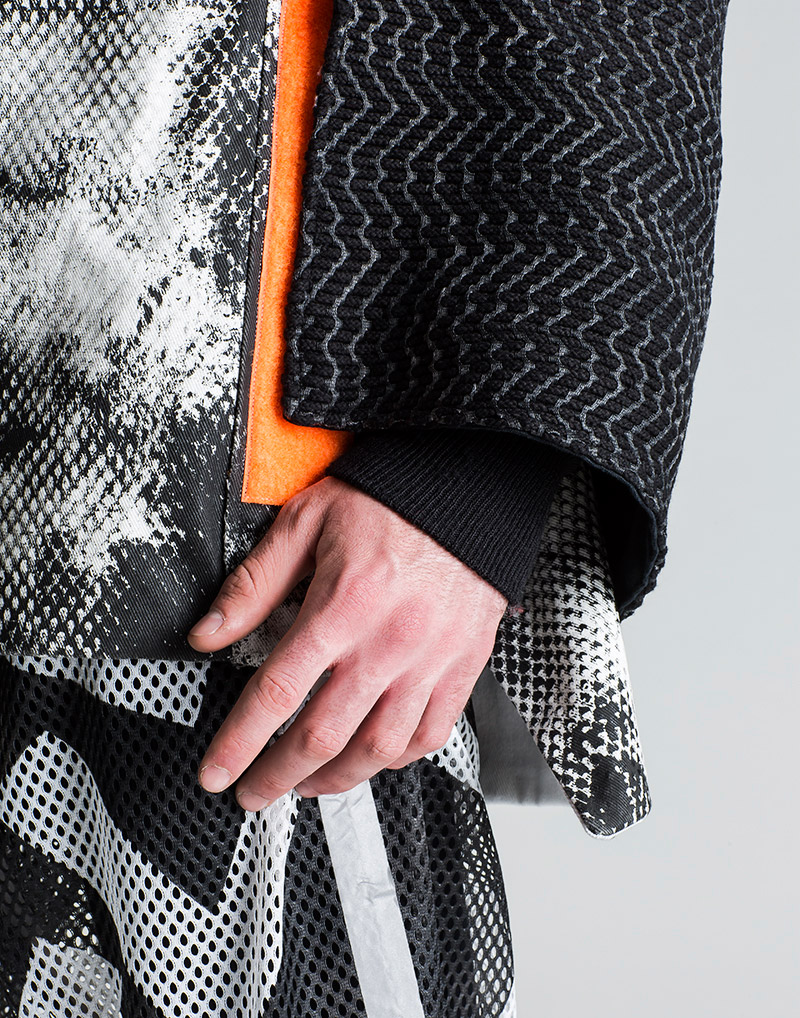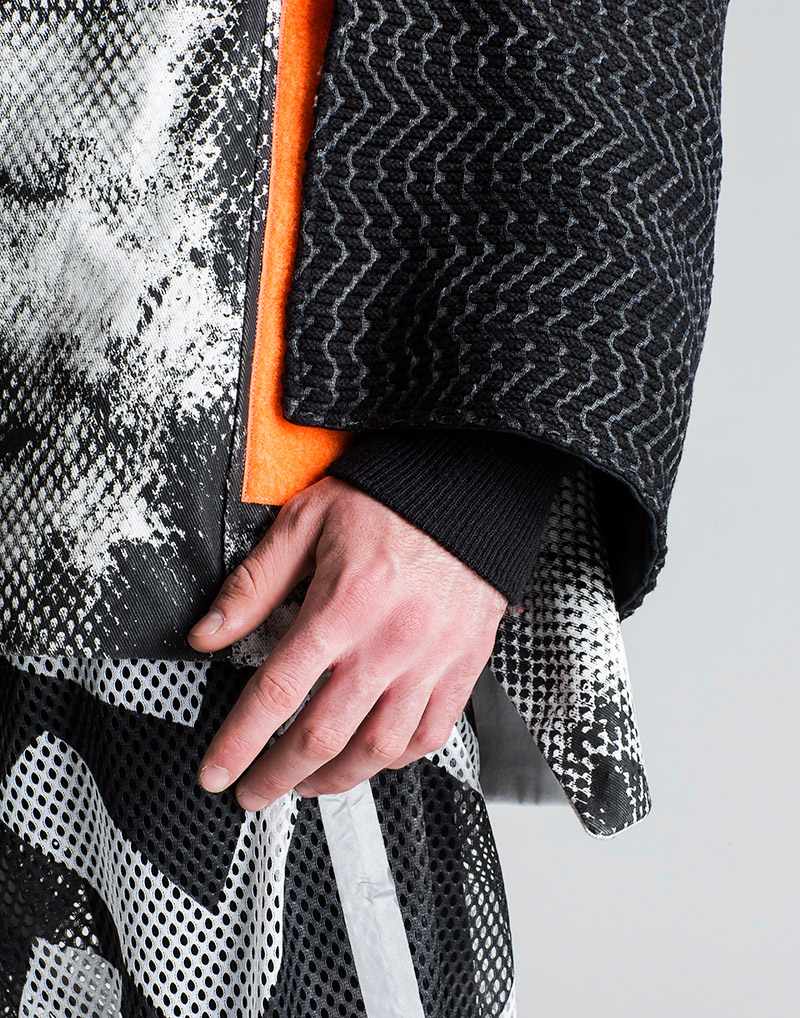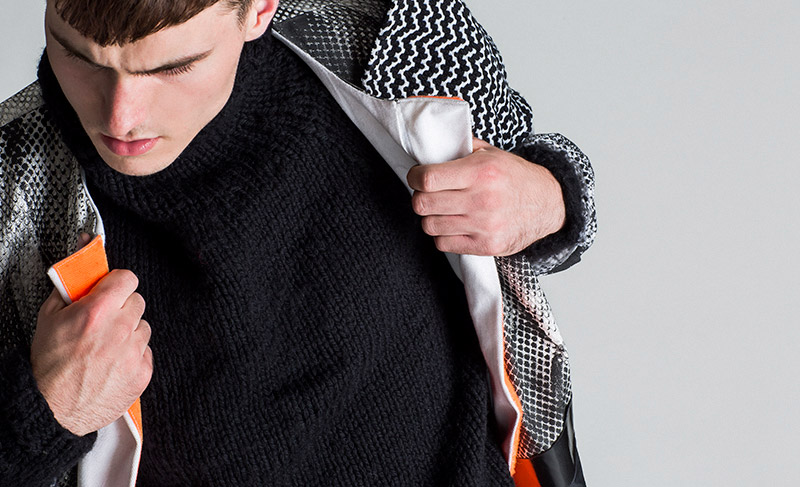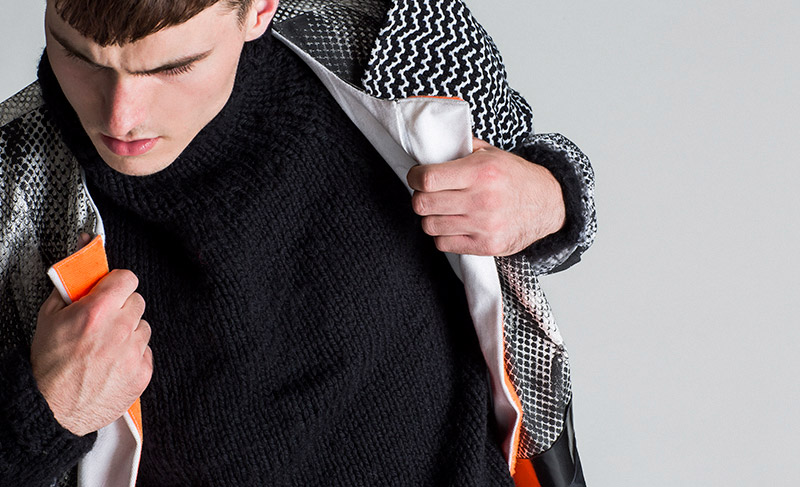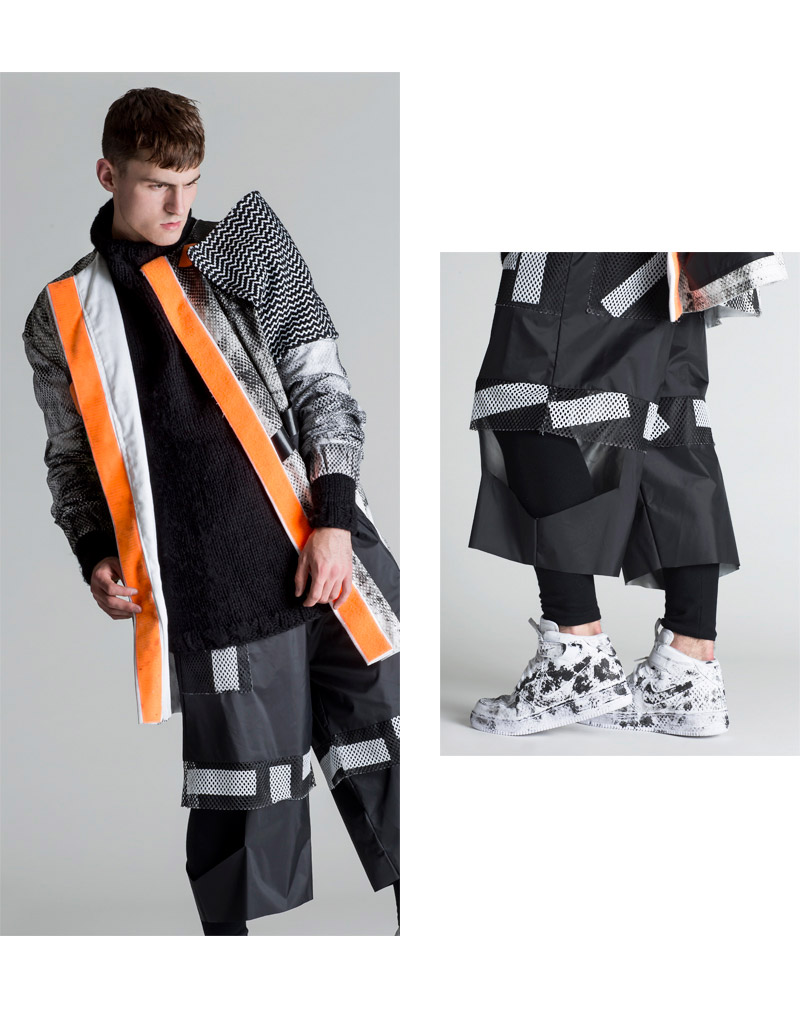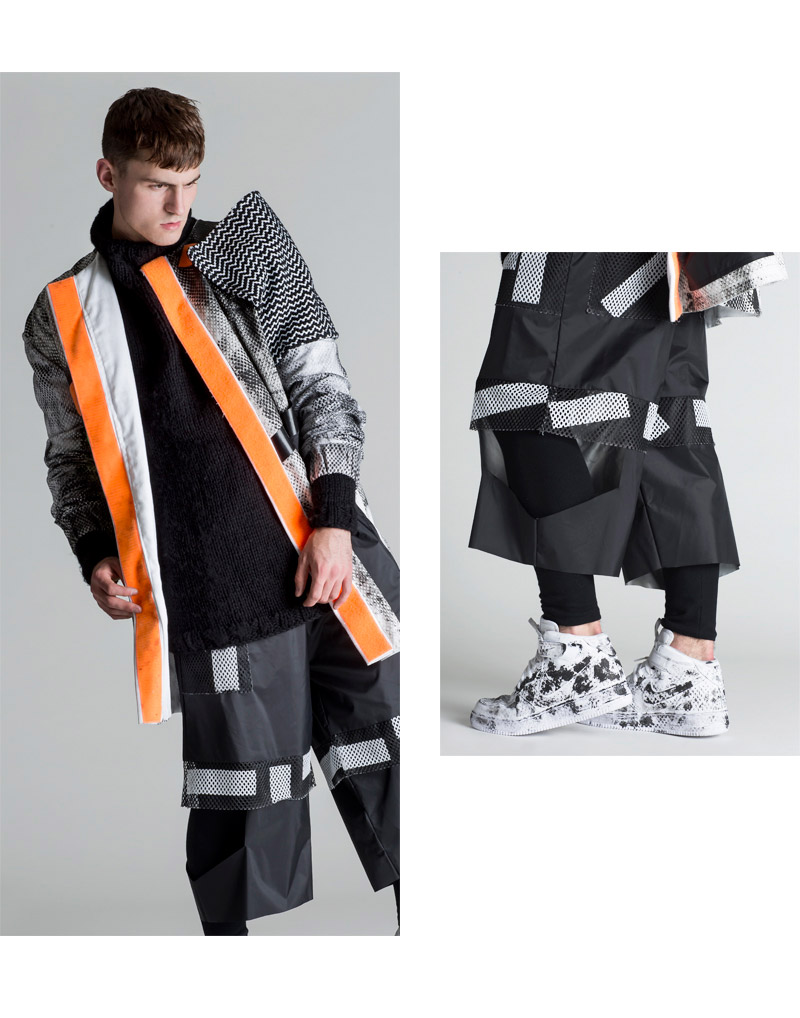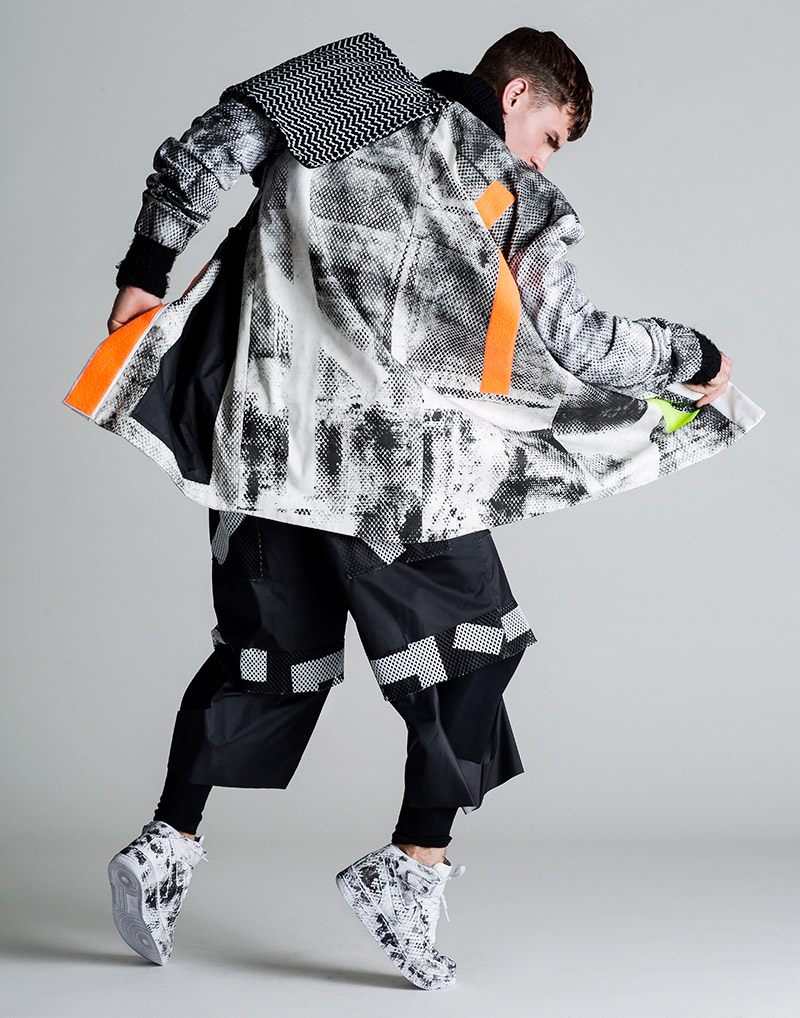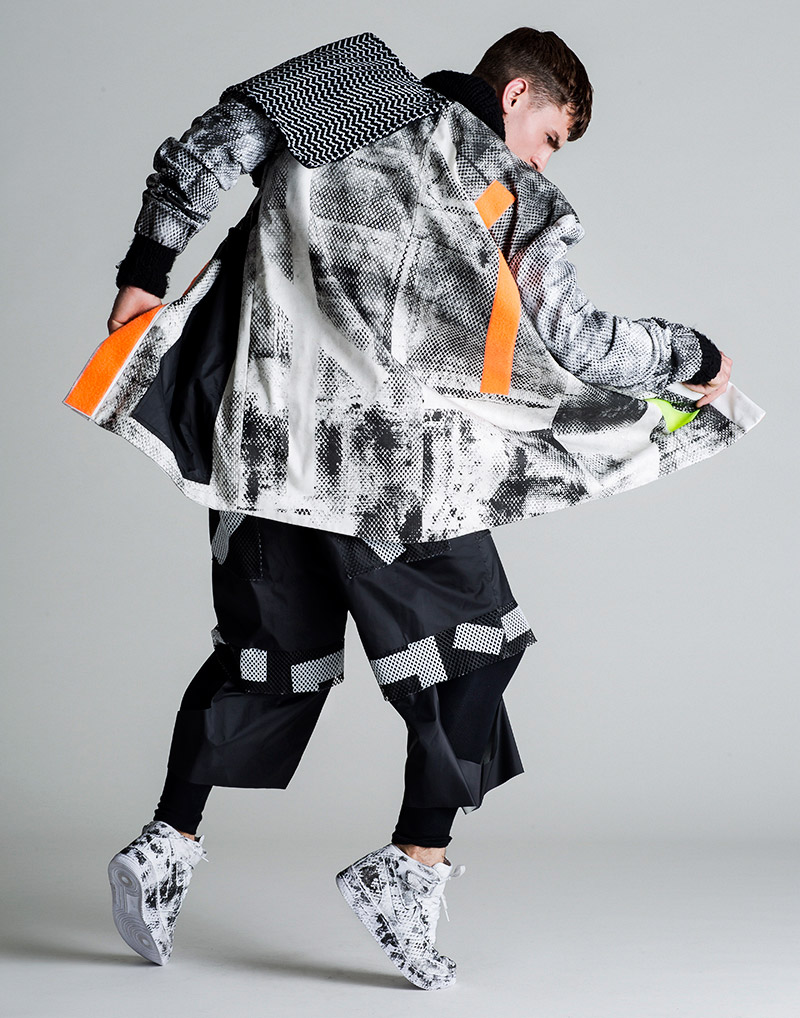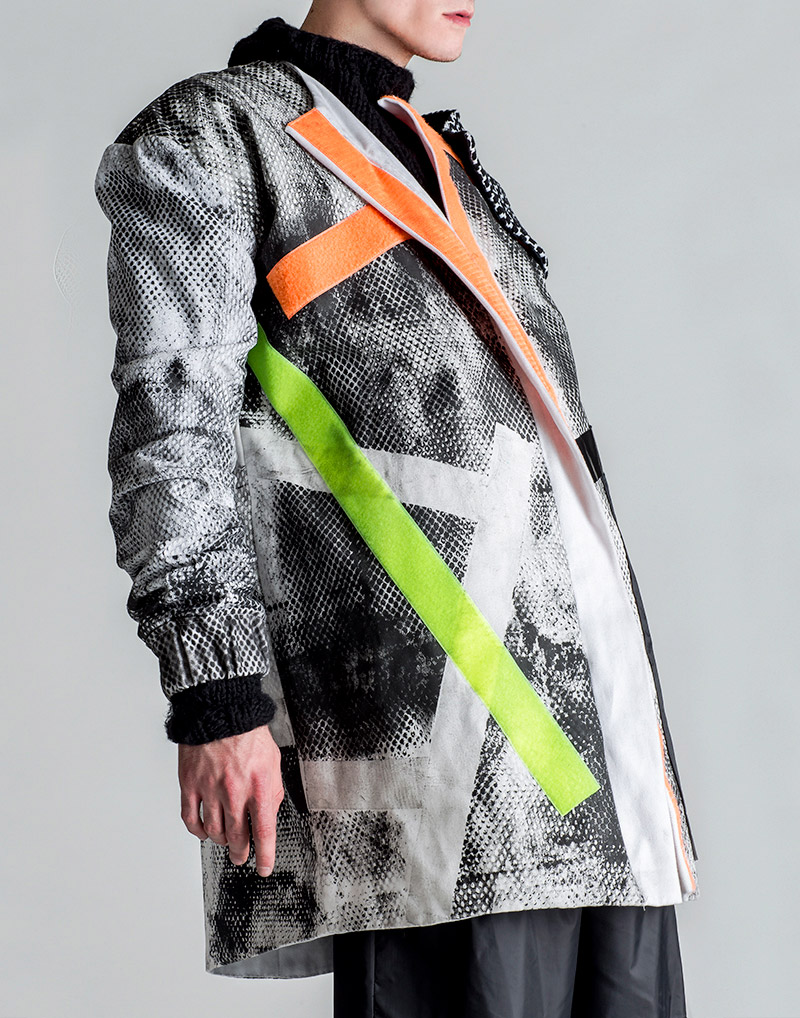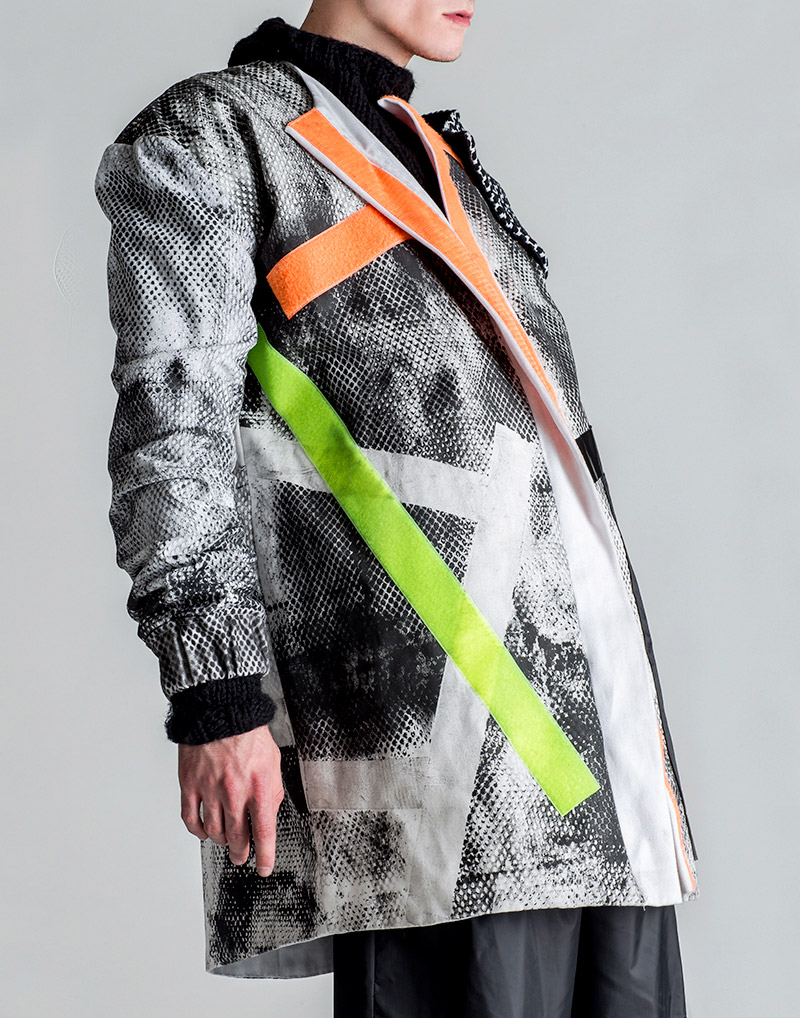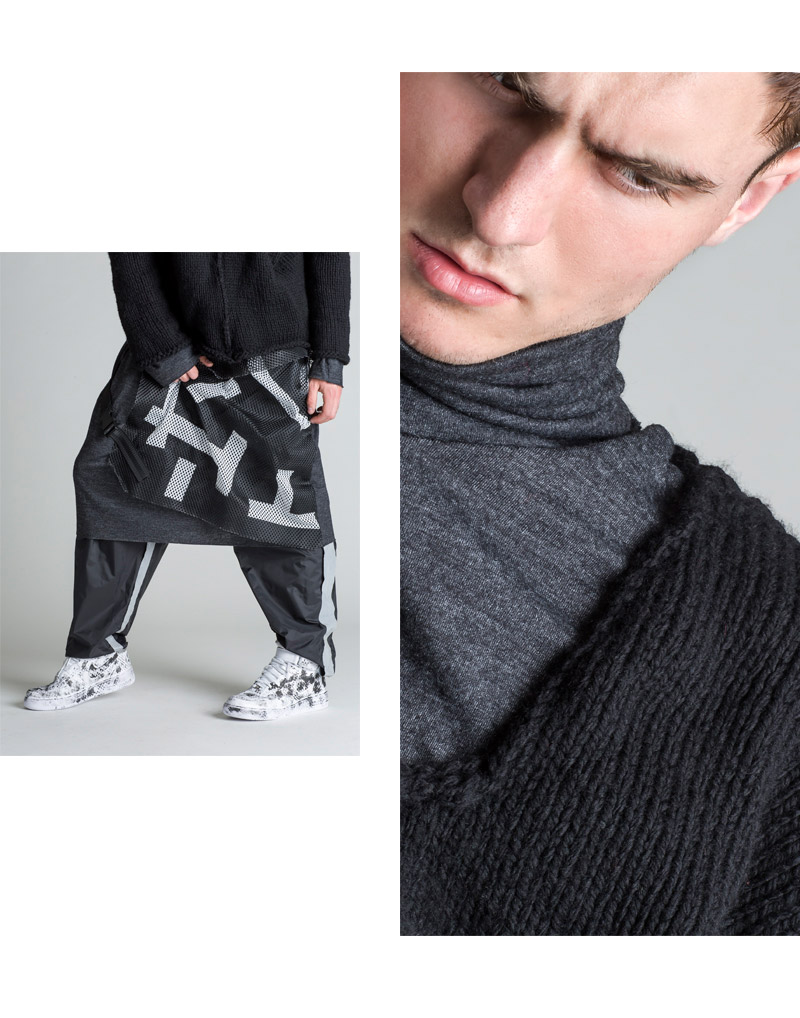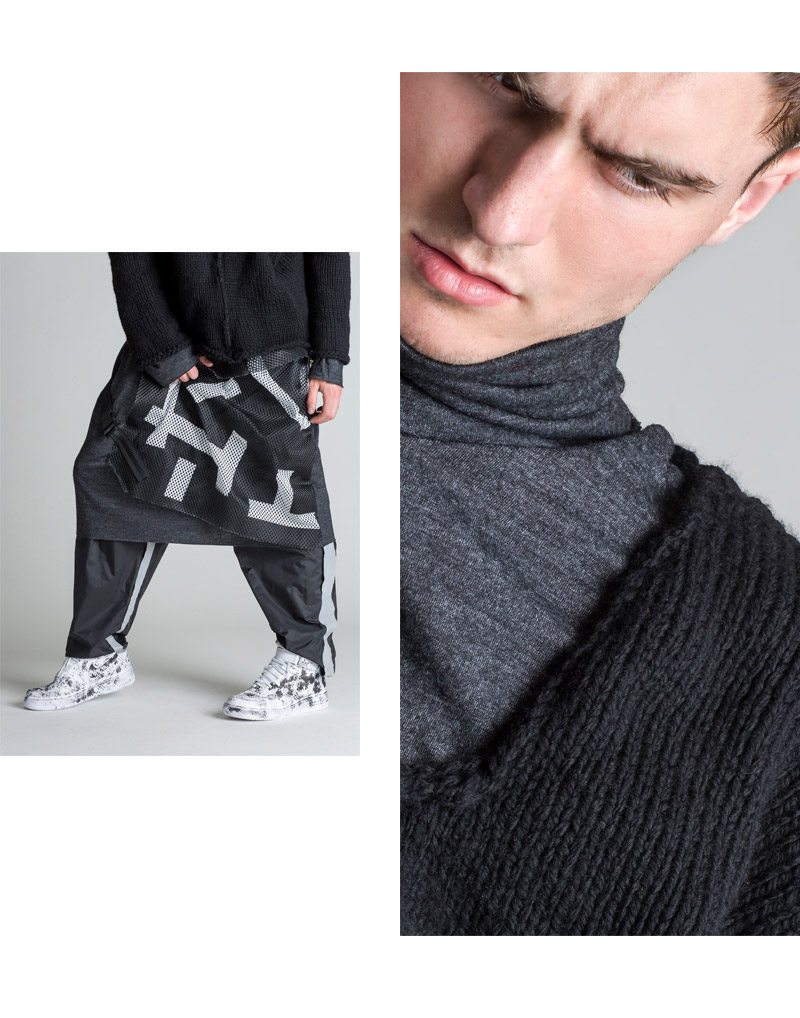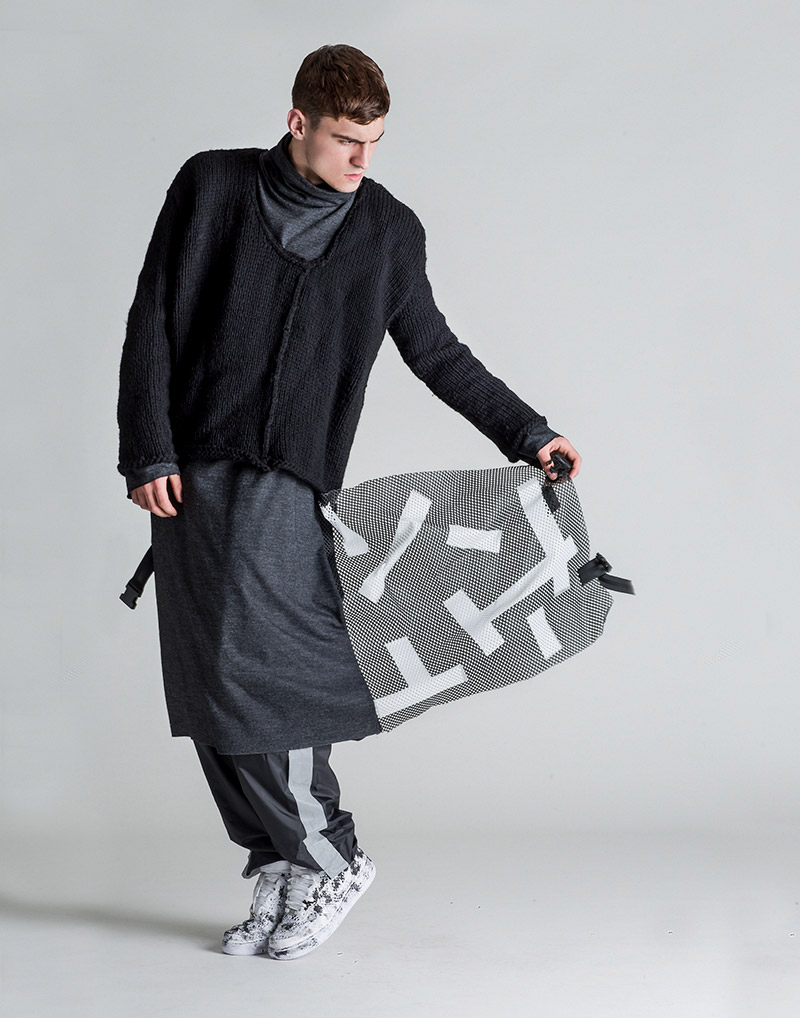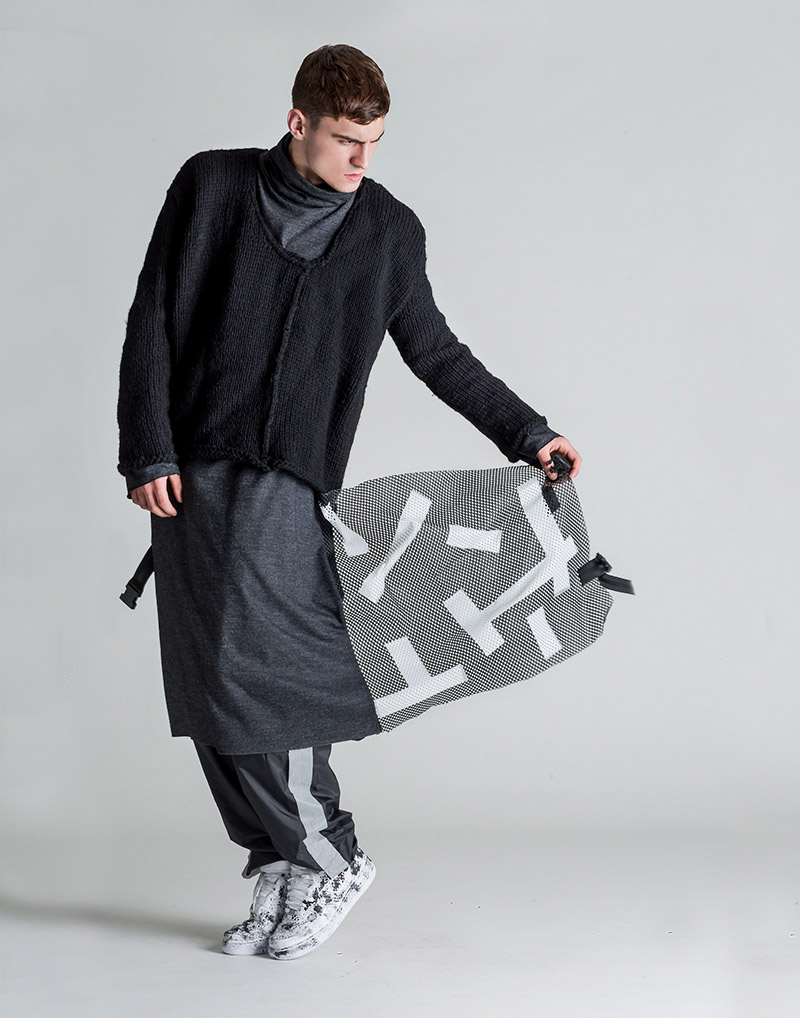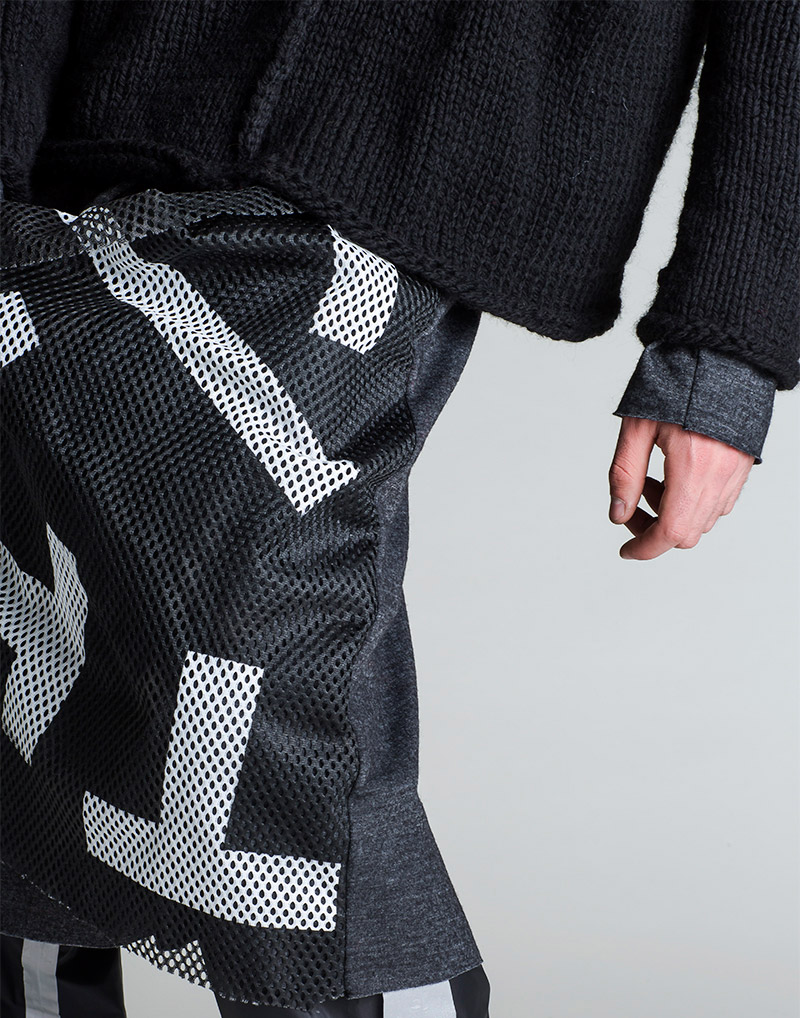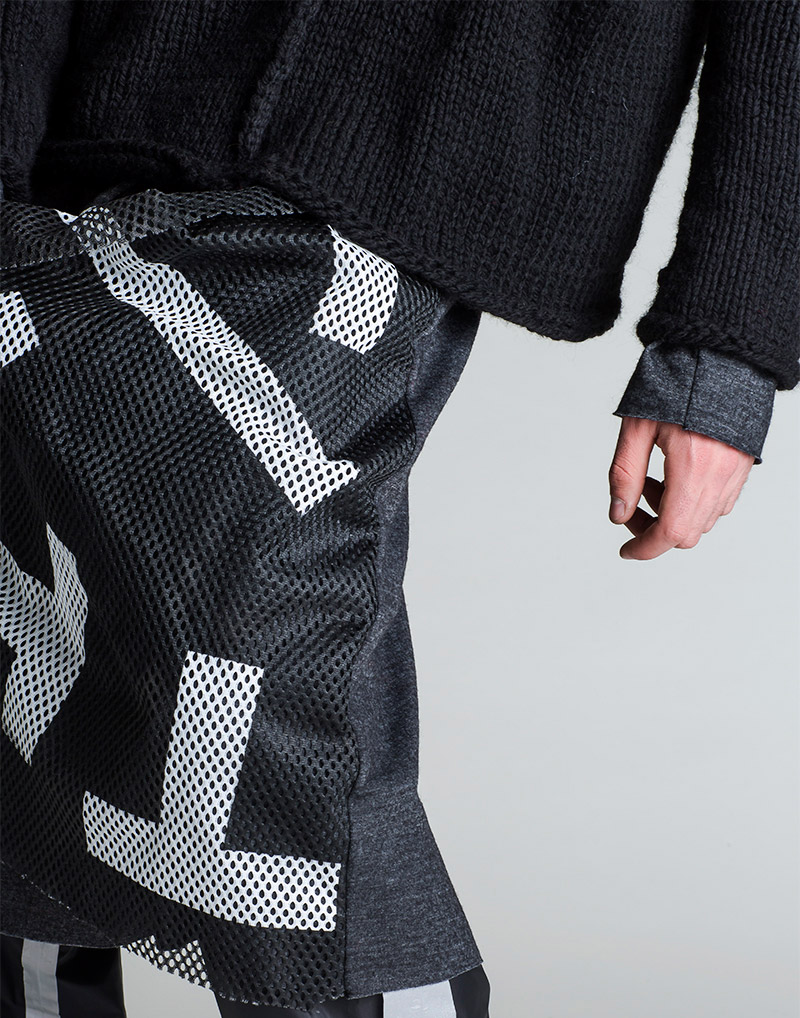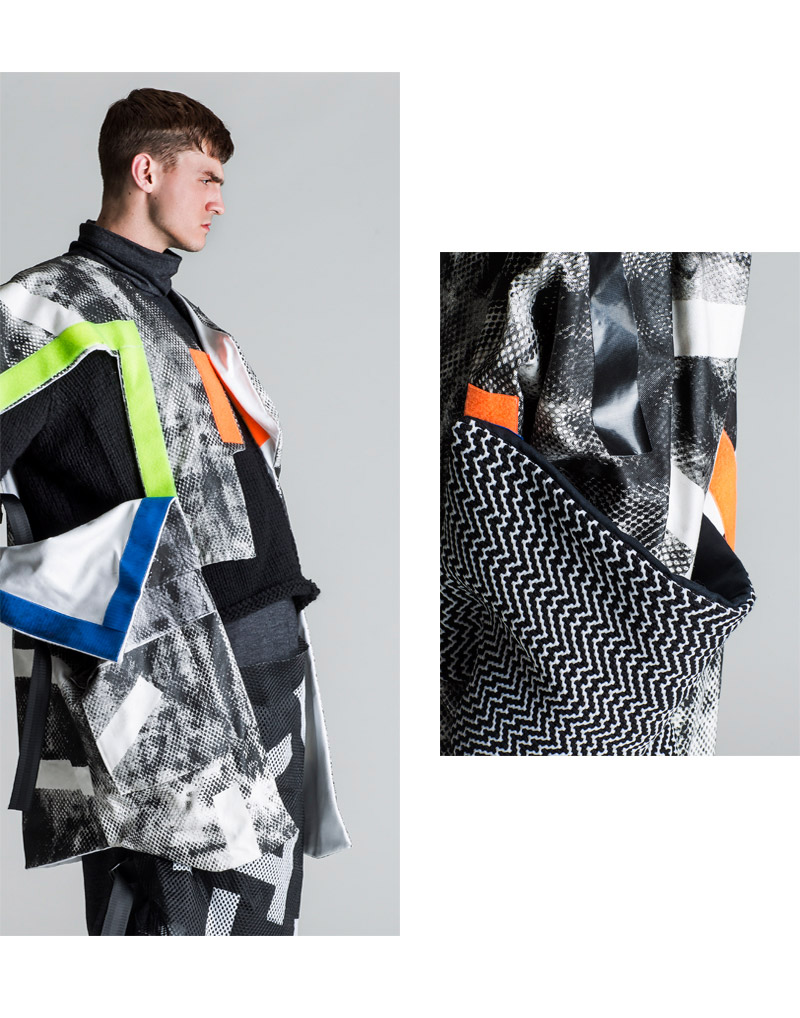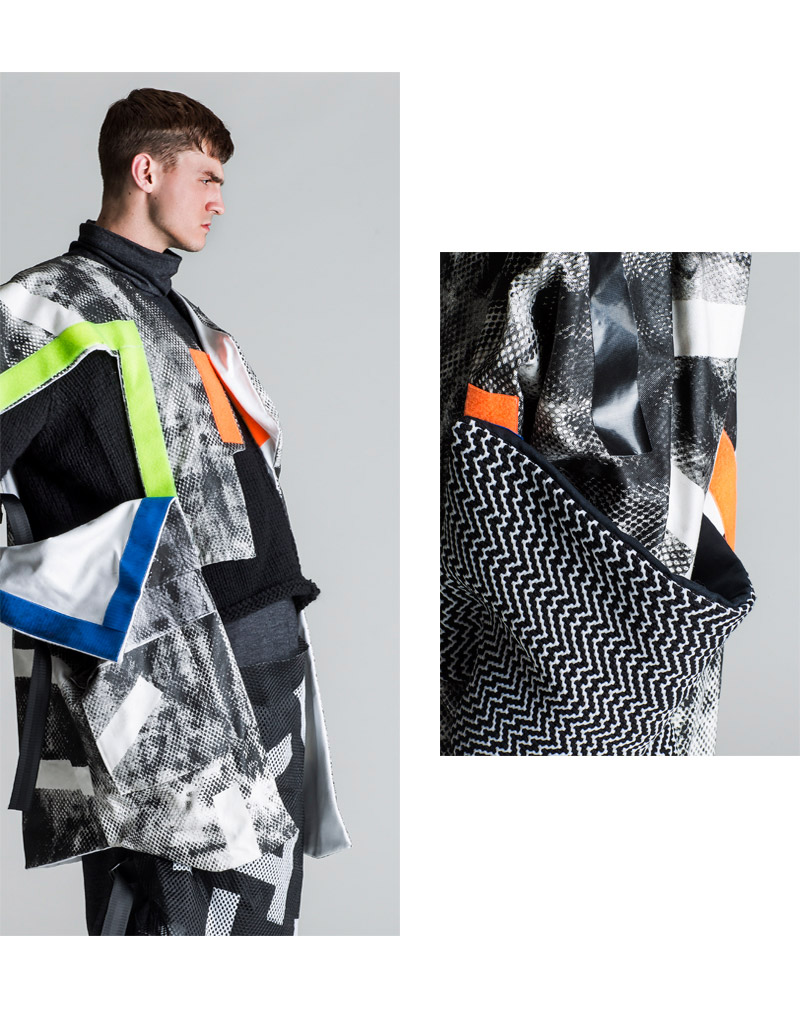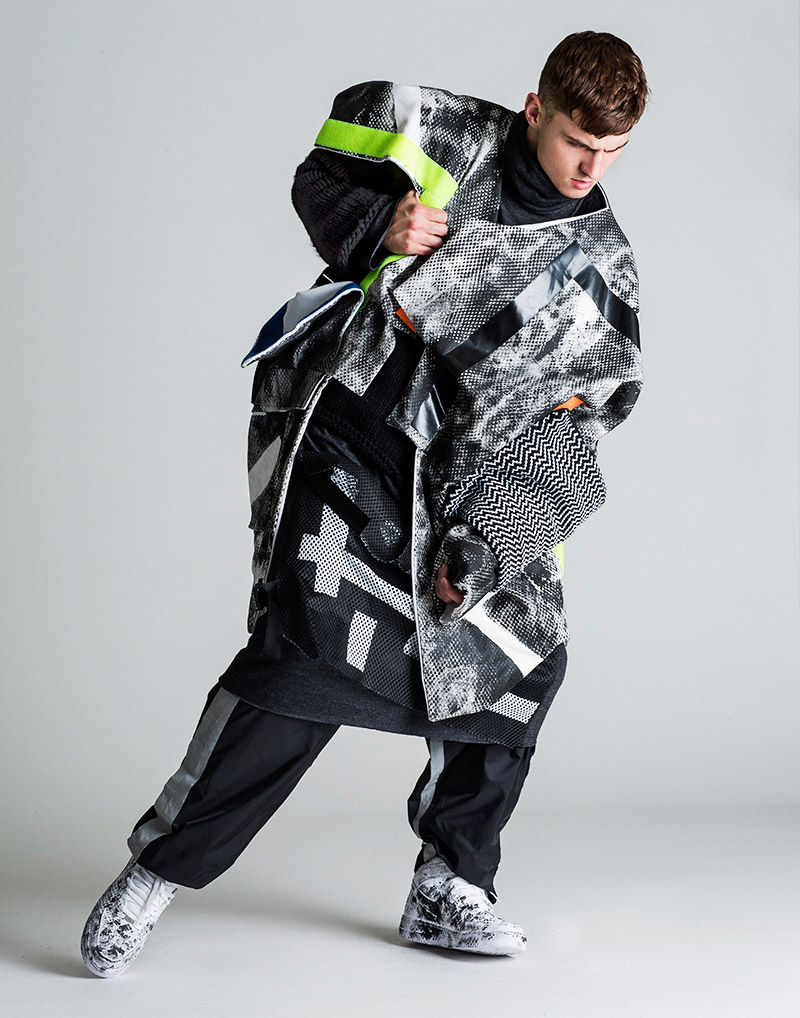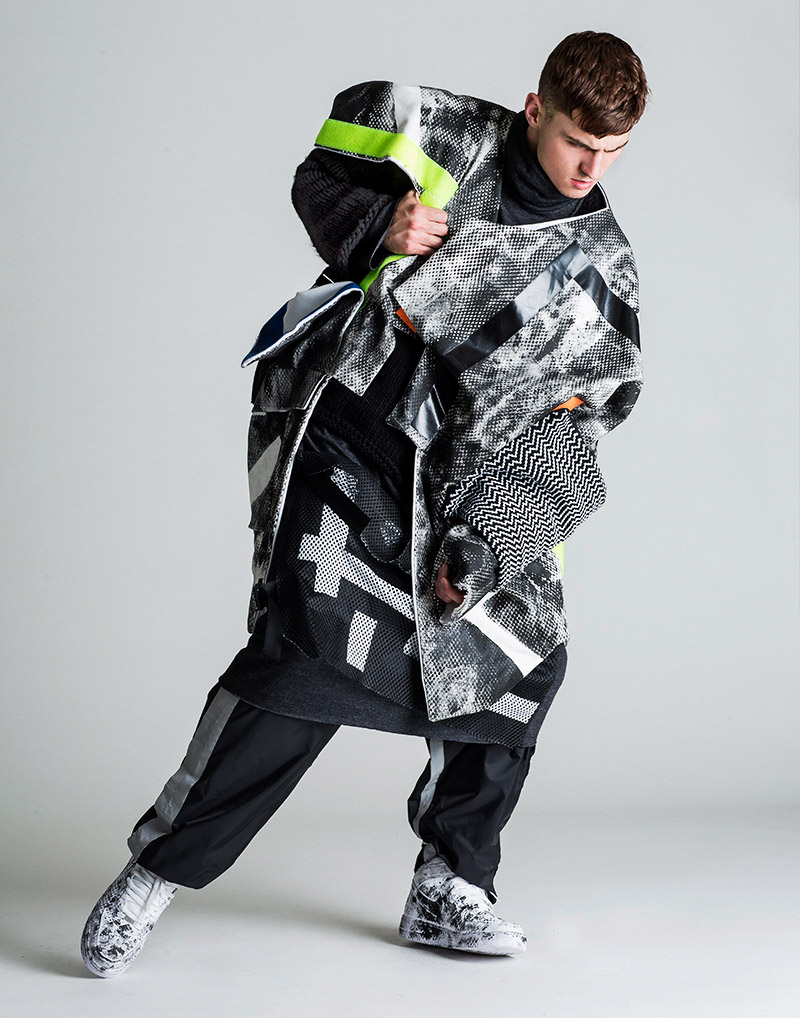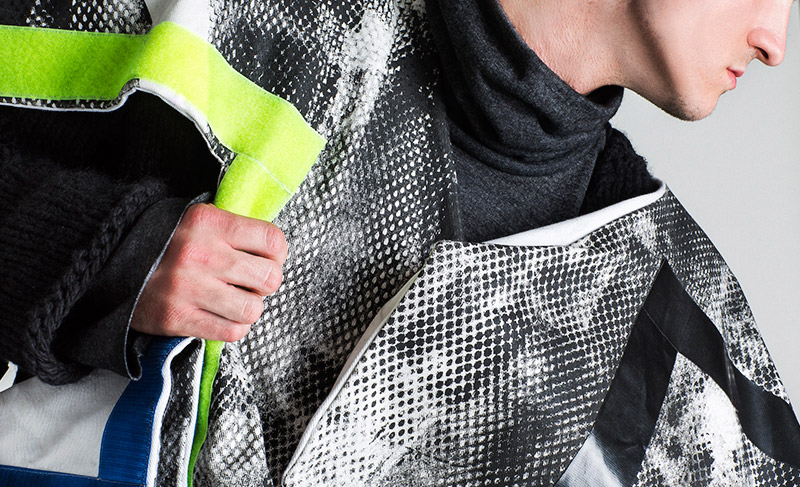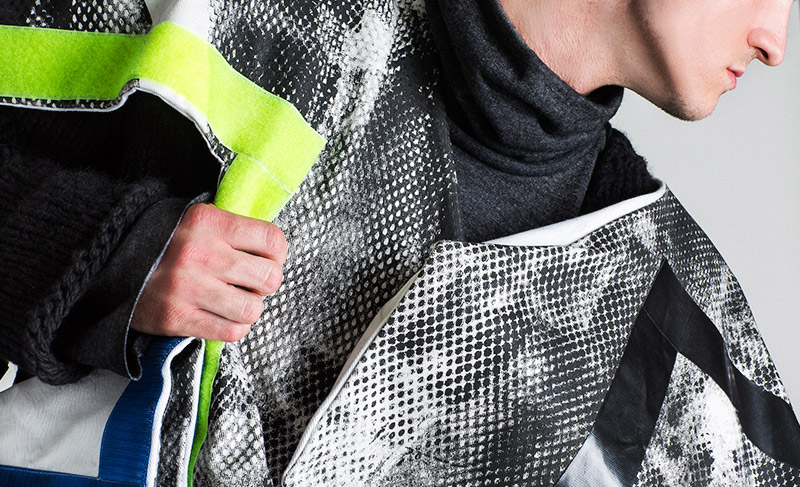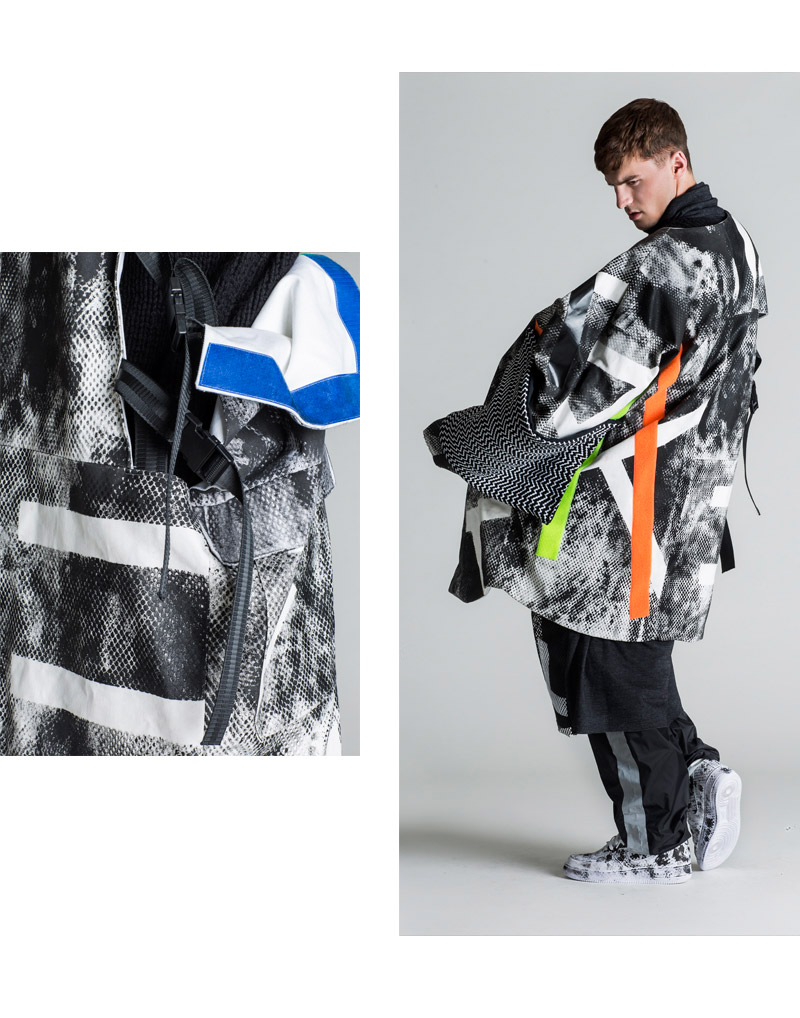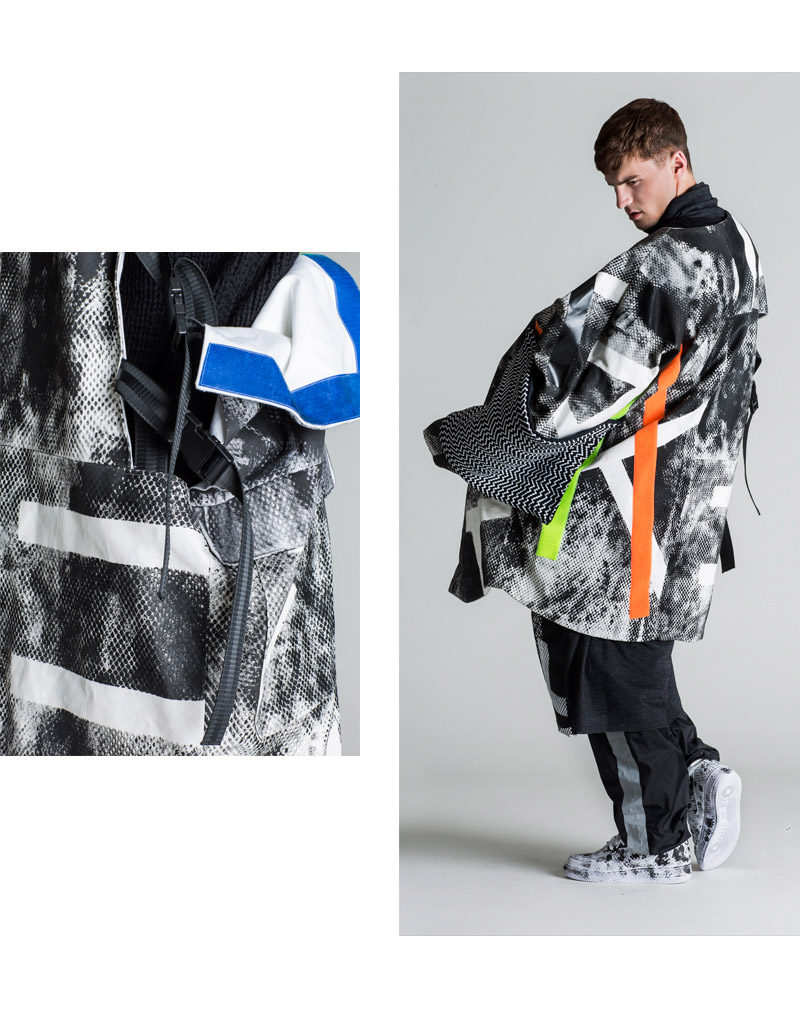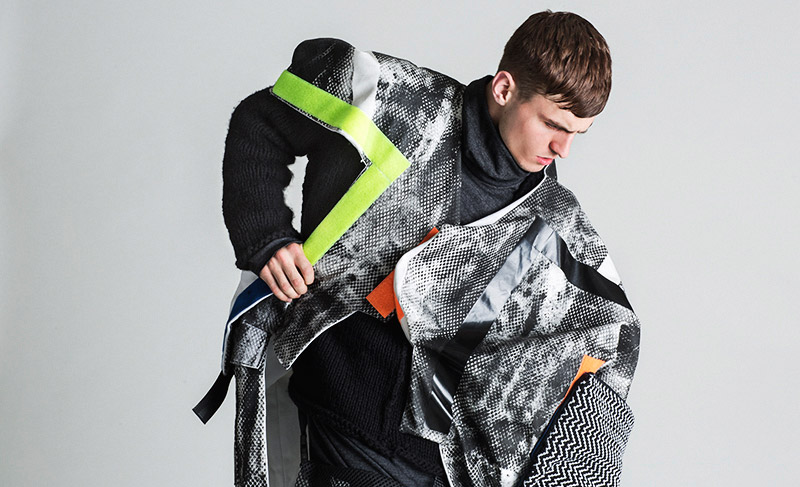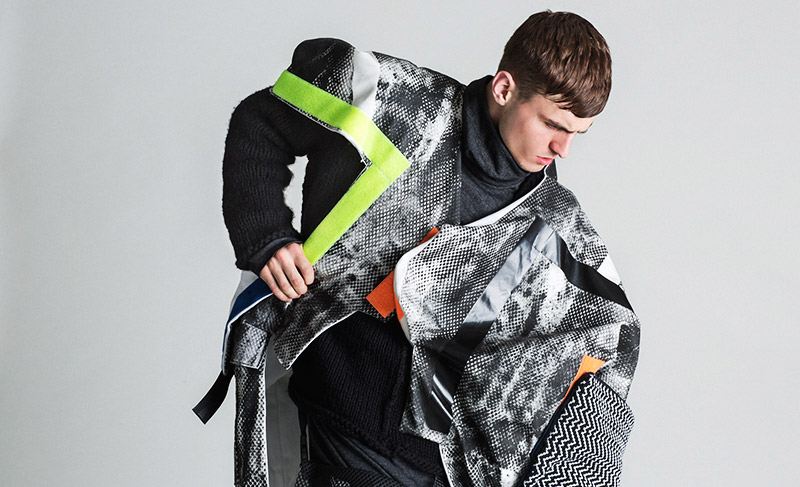 Demi Anne is a fashion student at the Savannah College of Art and Design. Her thesis collection draws inspiration from the 9/11 Memorial and the emotion related to that memory.
'My collection is inspired by a memory, and one's emotional connection to that memory. Do you ever come to a point where you don't feel anything at all, or do you come to terms with the memory and are at peace with it? "We feel the injury anew each and every time we think of it." When I was living in New York this summer, I went to the 9/11Memorial and was reminded of how this is now part of every day life I was touched by how people still react to this event. This inspired my collection as it made me realize that this was such an irrevocable event and how we are supposed to move on from such a monumental event.'
The surface detail for each garment was hand made as well as constructed. The fabrics were screen printed, block printed, and spray painted in black and white, which was used to symbolize the smokey, ashy feel of the 9/11 event without being too literal. Over several days, 15 yards of fabric were developed with the screen printing technique. Demi Anne used white denim to reflect the workwear attire and did several samples to achieve the desired effect and feeling that she was trying portray. The nylon mesh was hand woven with shoelaces that were inspired by the firefighter trucks. There are two knit sweaters that were each hand woven to demonstrate the vulnerability of that emotion in contrast to the hard, outer shells as in the firemen's protective clothing. The shape of her collection was inspired by the overwhelming silhouettes of rescue workers. The duct tape idea was inspired by the act of friends and relatives posting pictures on the remaining World Trade Tower column with duct tape. The inspiration for the color of the velcro and the reflective strips were derived from the firemen's uniforms and the spray painted logos of the FDNY used throughout the 9/11 memorial.
Fashion Designer: Demi Anne
Photographer: Kyle Adams 
Model: Montana Anderson @ Chosen Model Management