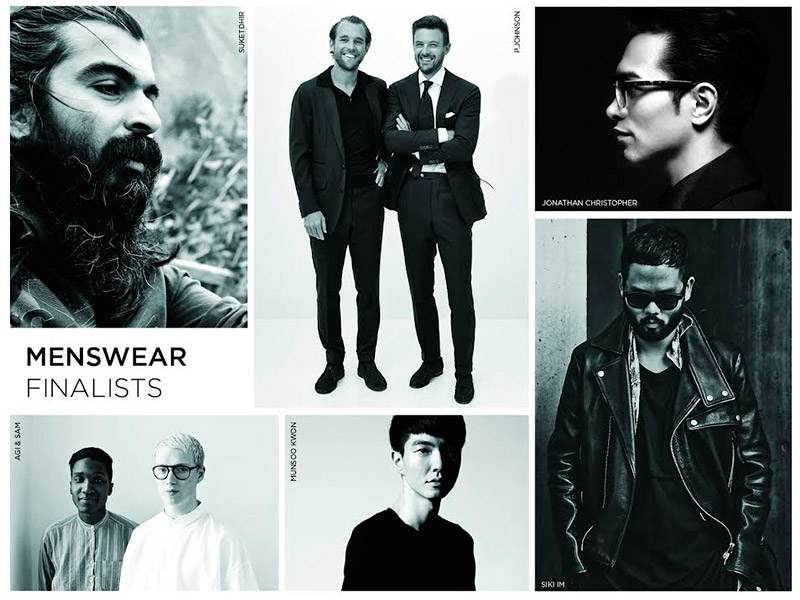 Italian style will entwine with the finest Australian fibre when the International Woolmark Prize menswear final takes place as part of Pitti Immagine Uomo in Florence.
Munsoo Kwon from South Korea, Agi & Sam from the British Isles, Jonathan Christopher from the Netherlands, America's Siki Im, P.Johnson from Australia and India's Suketdhir will compete for the prestigious award to be announced during Italy's premier menswear showcase.
The six finalists will present Merino wool collections in the historical Villa Favard, the headquarters of Florence's renowned Polimoda – International Institute of Fashion Design and Business, during Pitti Uomo, the world's most important trade platform for men's clothing and accessory collections.
Against the breathtaking beauty and historical traditions of one of the world's oldest and most stylish cities when it comes to menswear, the designers will present contemporary collections showcasing the infinite potential of Australian Merino wool.
An illustrious panel of leading global designers and industry heavyweights will judge the award, which celebrates design excellence using Australia's preeminent natural fibre.
First held in 1953 as a womenswear initiative of the International Wool Secretariat, the award was won by Karl Lagerfeld and Yves Saint Laurent in 1954. The prize was revived four years ago to promote a new constellation of fashion stars working with Australian Merino wool, and a menswear category was introduced in 2014.
Following the inaugural menswear International Woolmark Prize held in London last year during London Collections Men, in 2016 the award will shift to Florence during Pitti Uomo, which has long been synonymous with sartorial splendour.
"Research, young talent and an international reach are the distinctive DNA traits of Pitti Immagine and Pitti Uomo," said Raffaello Napoleone, CEO of Pitti Immagine. "The history of our relationship with Woolmark is long and positive, and it was natural to join forces on this project. This important collaboration for the International Woolmark Prize for menswear is yet another confirmation of Pitti Uomo's leading position in men's fashions and its irreplaceable role as a platform for research, promotion and launching young designers. It is also a special acknowledgement of Florence, a city that hosts institutions such as Polimoda which has attained one of the highest places in the global ranking of international fashion schools."
"Taking the International Woolmark Prize to Florence as part of the Pitti Uomo men's fair, the traditional home of menswear, made a lot of sense," explained Stuart McCullough, Managing Director of The Woolmark Company.
"The Woolmark Company has enjoyed a long association with Pitti Immagine reinforced through an integral connection with the Italian manufacturers; both will be celebrated on this occasion."
The six finalists for the 2016 menswear categories were selected during six regional finals in Asia, Australia, America, the British Isles, Europe and India, Pakistan and the Middle East.
The overall winner of the menswear category will receive $AU100,000 and have their collection stocked in the world's leading fashion stores including Matchesfashion.com, Harvey Nichols in Britain, Italy and China's 10 Corso Como, Saks Fifth Avenue in the US, Joyce in Hong Kong, Isetan Mitsukoshi in Japan and David Jones in Australia.