"Without this playing with fantasy, no creative work has ever come to birth. The debt we owe to the play of the imagination is incalculable." – Carl Jung, psychiatrist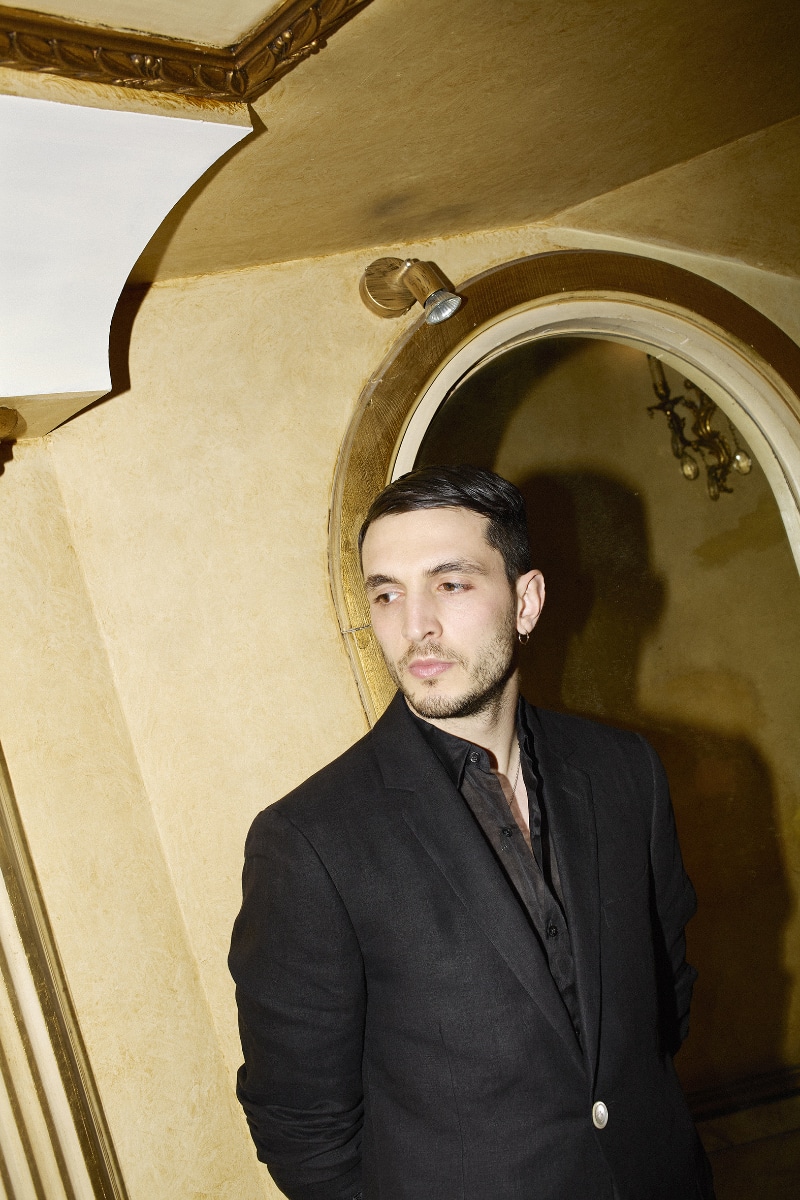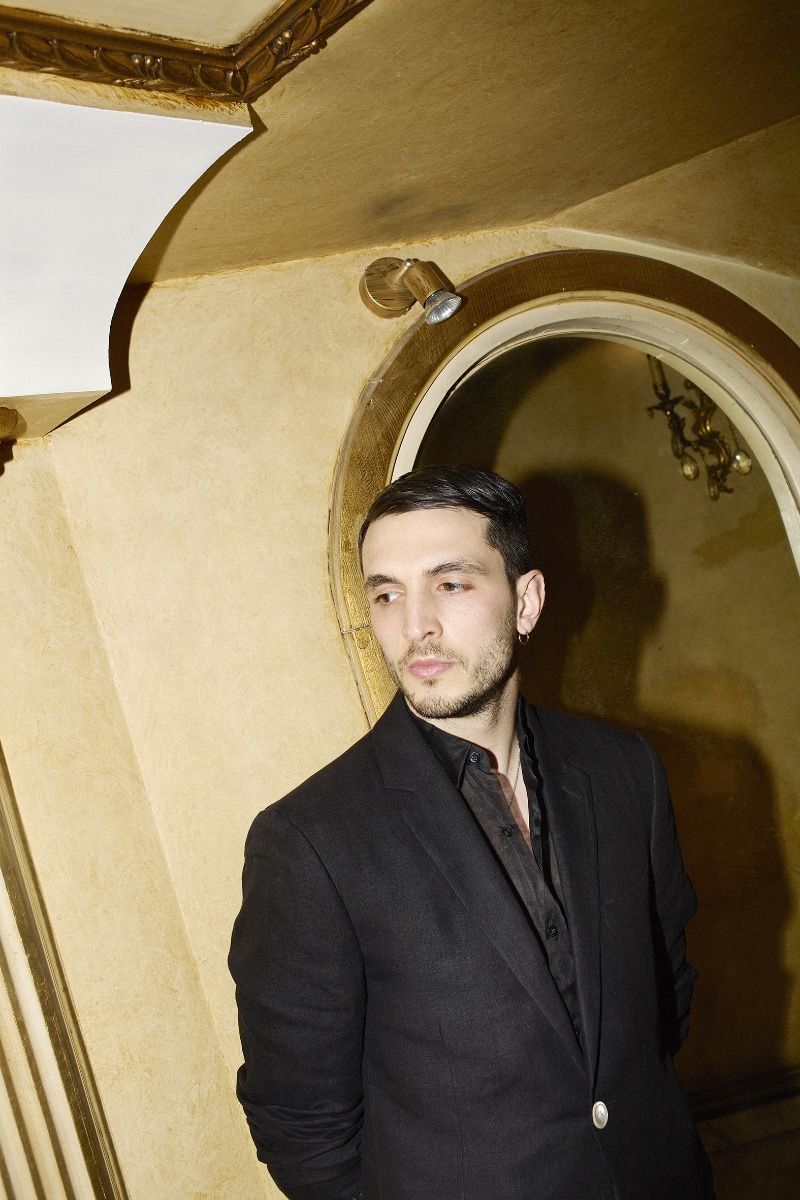 As a child he loved to play with boxes, transforming them into spaceships to fly high (with the imagination) on the Majella massif where he was born and raised. Giacomo Ferrara is already an actor at the age of eight, at least in intentions.
In practice, he became one a few years later by attending the Corrado Pani Academy in Rome, the city where he lives now. Angelo in Il Permesso – 48 Ore fuori (directed by Claudio Ammendola) is his first leading role, and it's also the role that earns him the Premio Biraghi at the 2017 Nastri d'Argento. However, it is with Spadino in Suburra (film and series) that Giacomo achieves national and international popularity… and just think that the first audition for the film went wrong! Having archived the three-season experience, our boy is currently on the set of the film Ghiaccio.
We met him on the set of the exclusive shoot for Fucking Young! and that's what he told us.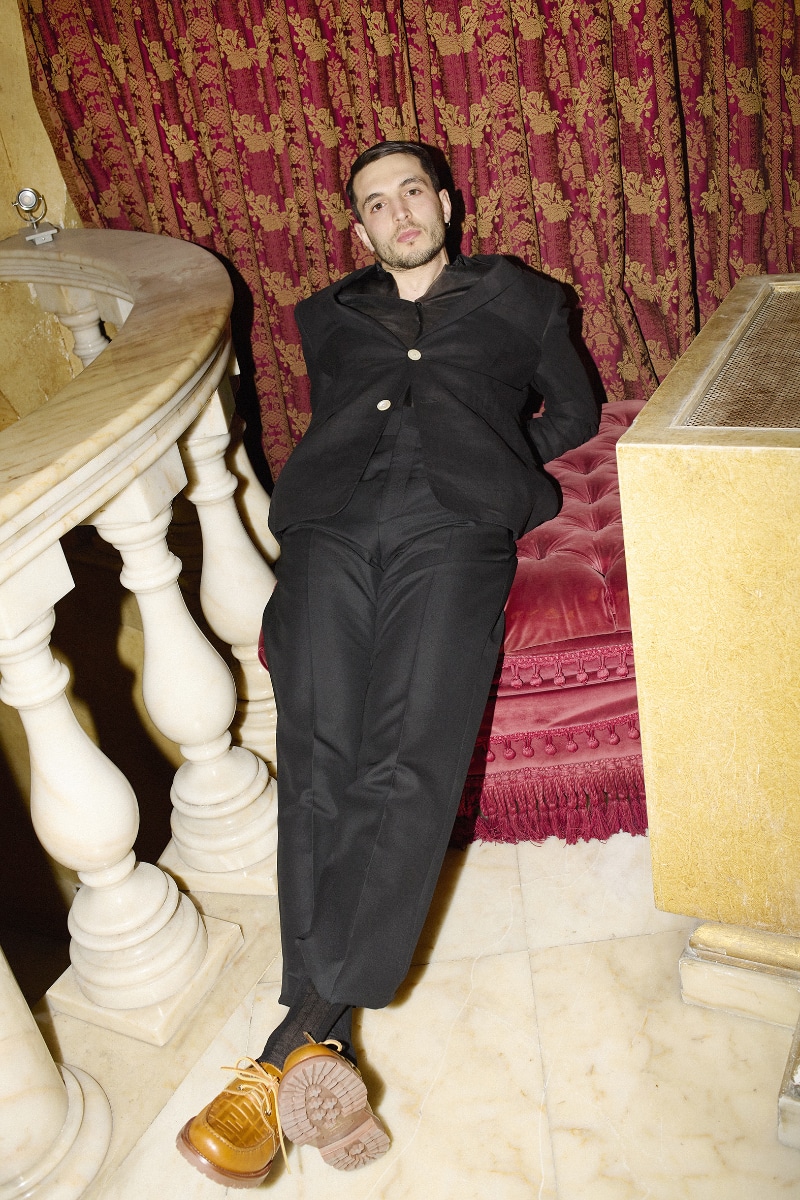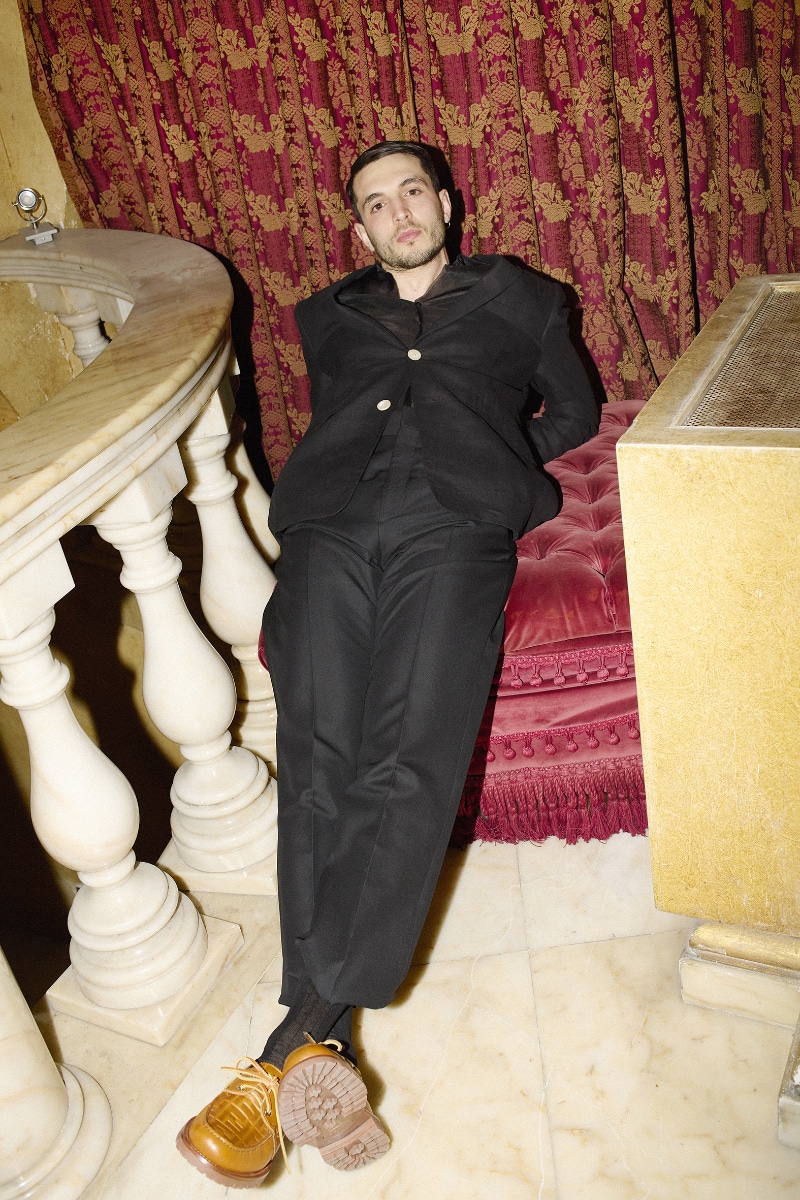 Hi Giacomo! You grow up in a small town in the Abruzzo countryside. When did you realize that you wanted to be an actor and how difficult it was (if it was) to pursue an artistic career?
I decided that I would become an actor at 8. My family has a hotel on the Majella and I grew up doing cabaret for clients who came for the ski-holidays. When I went on stage I felt like I was at my home and so I studied and made many sacrifices to make my dream come true. At 18 I moved to Rome and attended an academy for two years. I met my acting coach Alessandro Prete, with who I'm still working and preparing all the characters I am called to play.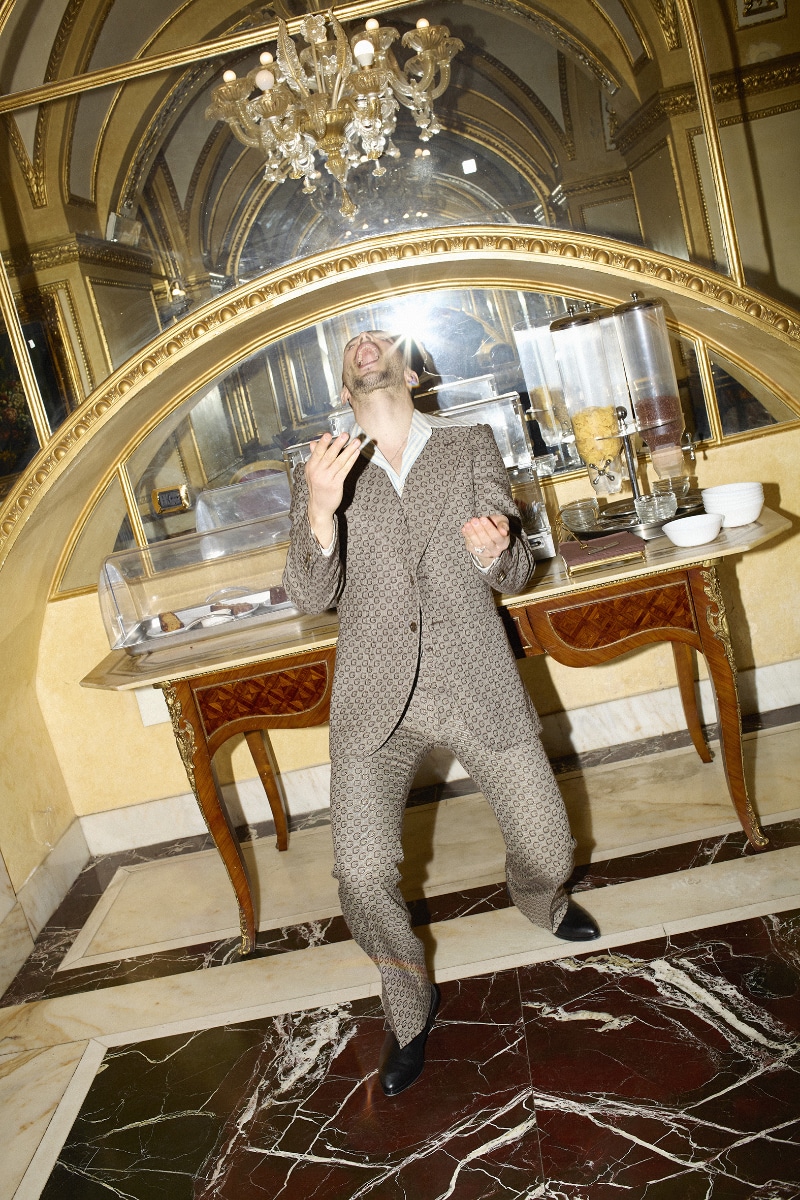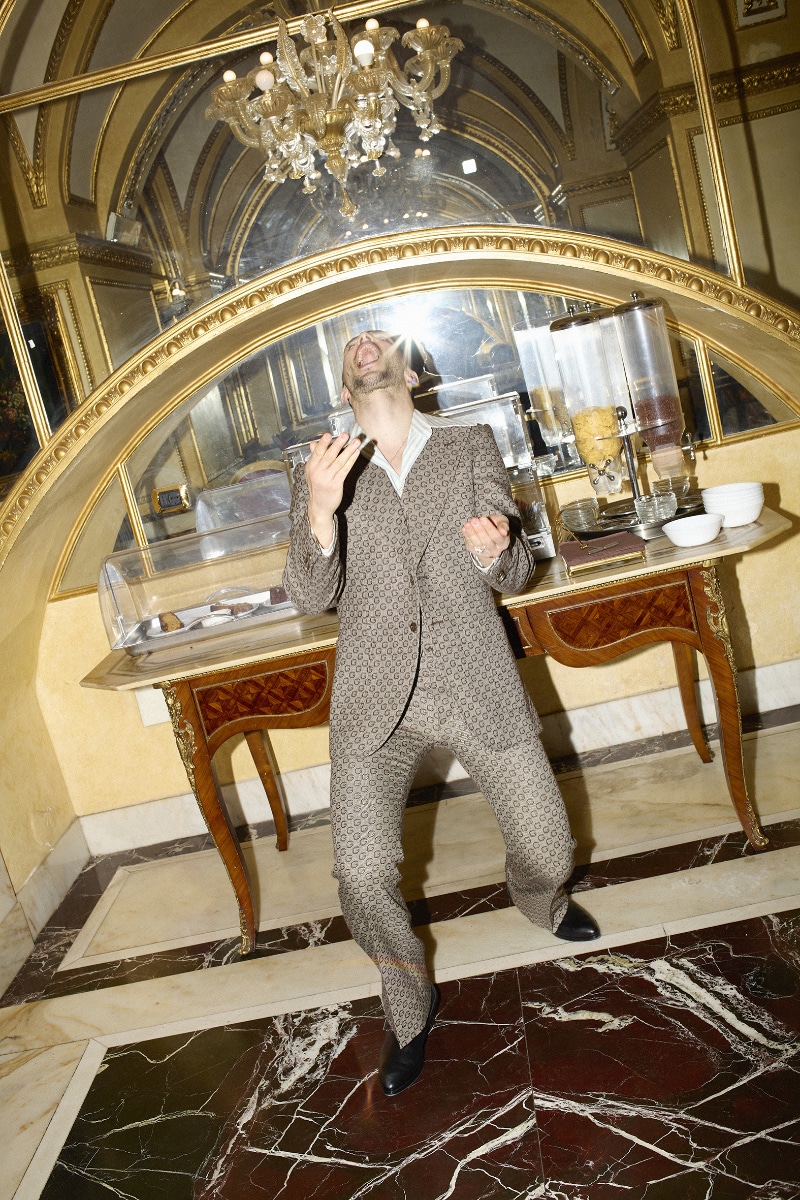 If you hadn't been an actor?
If I hadn't been an actor I think I would have continued the family business. My home will be always there. It is a place to which I will always feel connected and where I back as soon as I can, also to help my family. I learned the meaning of sacrifice and hard work there, which I also find in my profession.
Your first leading is in Il Permesso – 48 Ore fuori, a film directed by Claudio Ammendola in whose character we can already glimpse some of the characteristics of the role that brought you popularity. How do you remember that experience? What did it leave you?
I will always carry it in my heart. It was my first leading role and therefore can only have a special place in my memories. It was also the film that made me win the Biraghi Award – nuovo Imaie at the Nastri d'Argento then. For this reason I have to strongly thank Claudio Amendola and Claudio Bonivento who believed in me.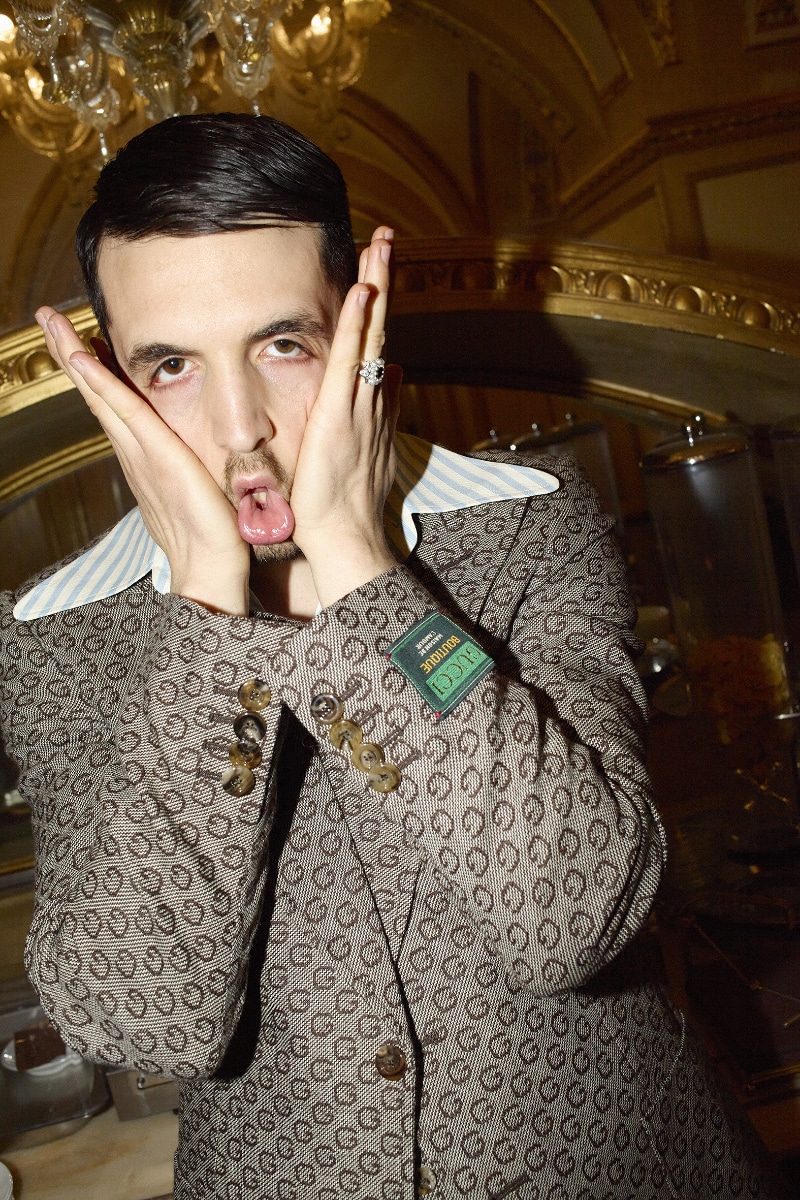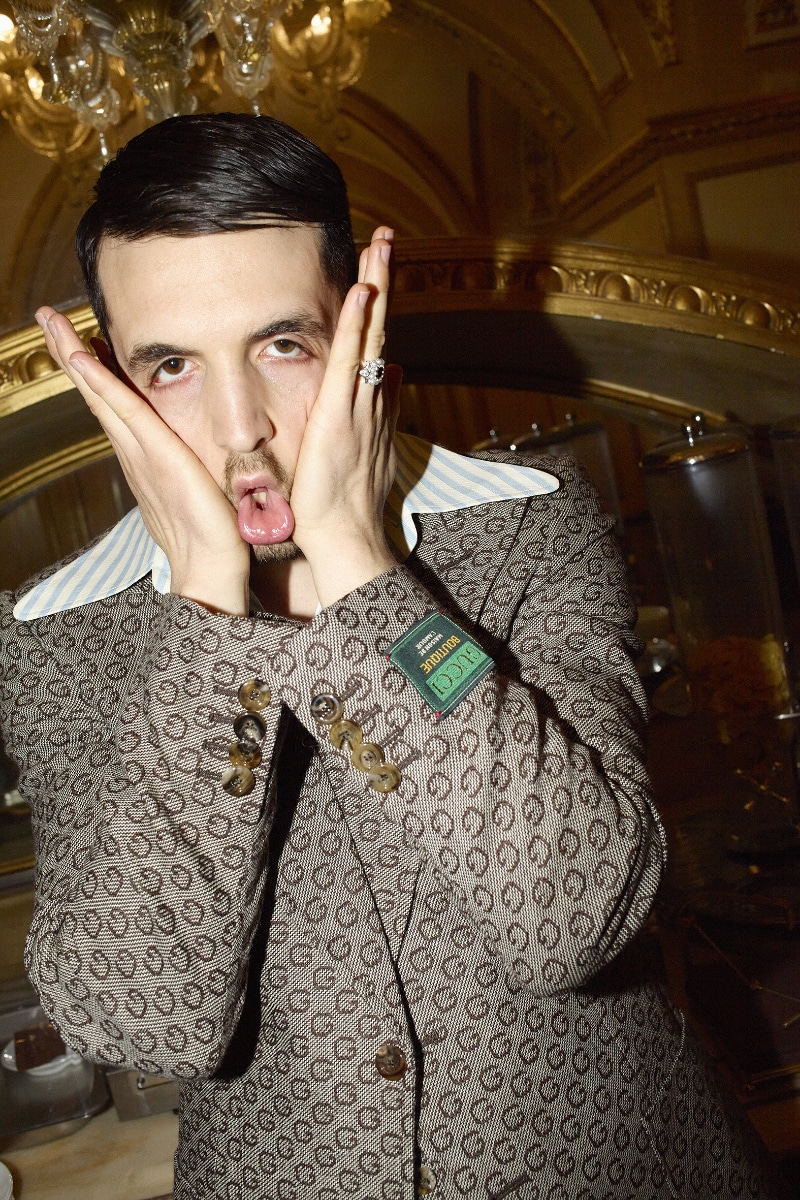 I read with surprise that the audition for Suburra (the film) directed by Stefano Sollima did not go well, unbelievable… Could you tell us more about this story?
Yes, the first audition for Suburra was not gone. I have to thank the castings Laura Muccino and Sara Casani for asking me, later on, to support the auditions. So I found myself giving the jokes to the actors who were auditioned for the different roles, including Spadino. Working as a right-hand man, I was able to understand what they were looking for, and Laura and Sara, aware of this, asked me to do the audition again. I spent the summer studying the working-class suburbs and the Roman dialect. There was a lot of study to get to play it, it is not a role that was initially in my speed. Then the auditions with Stefano Sollima, the director, were really beautiful and long. We fixed what he wanted to see on set.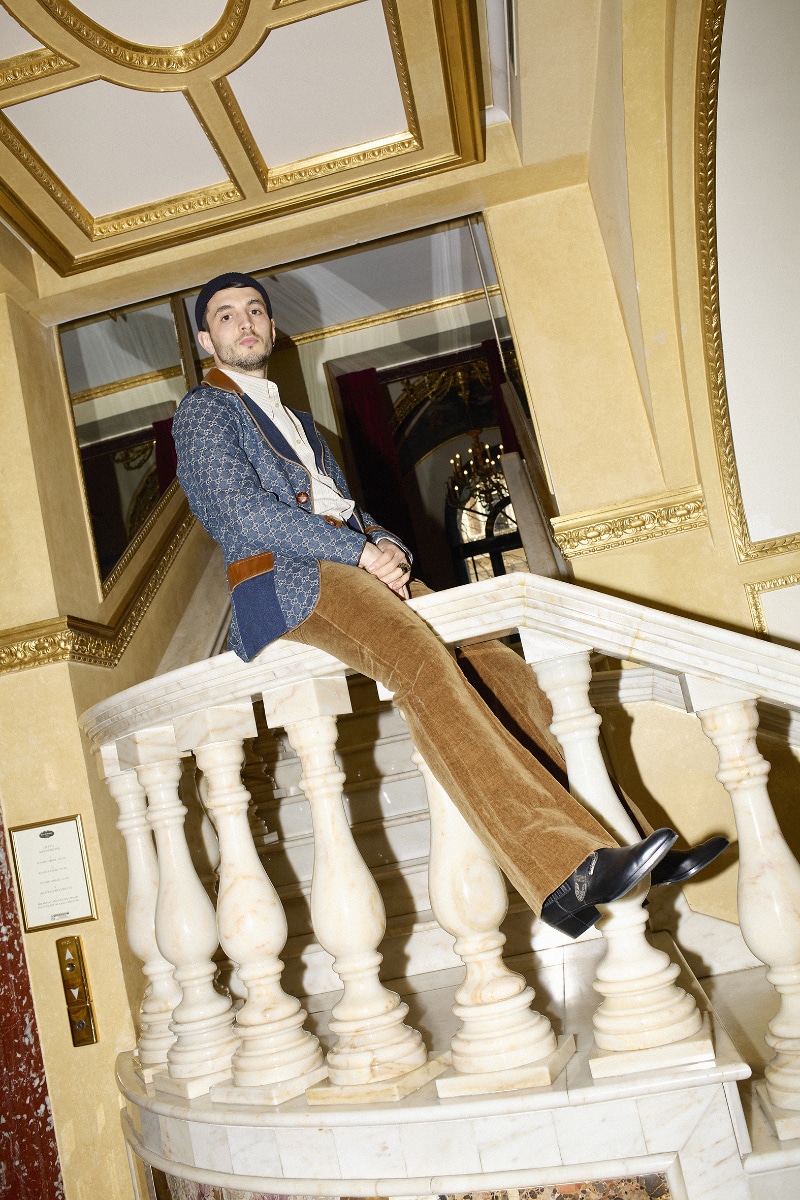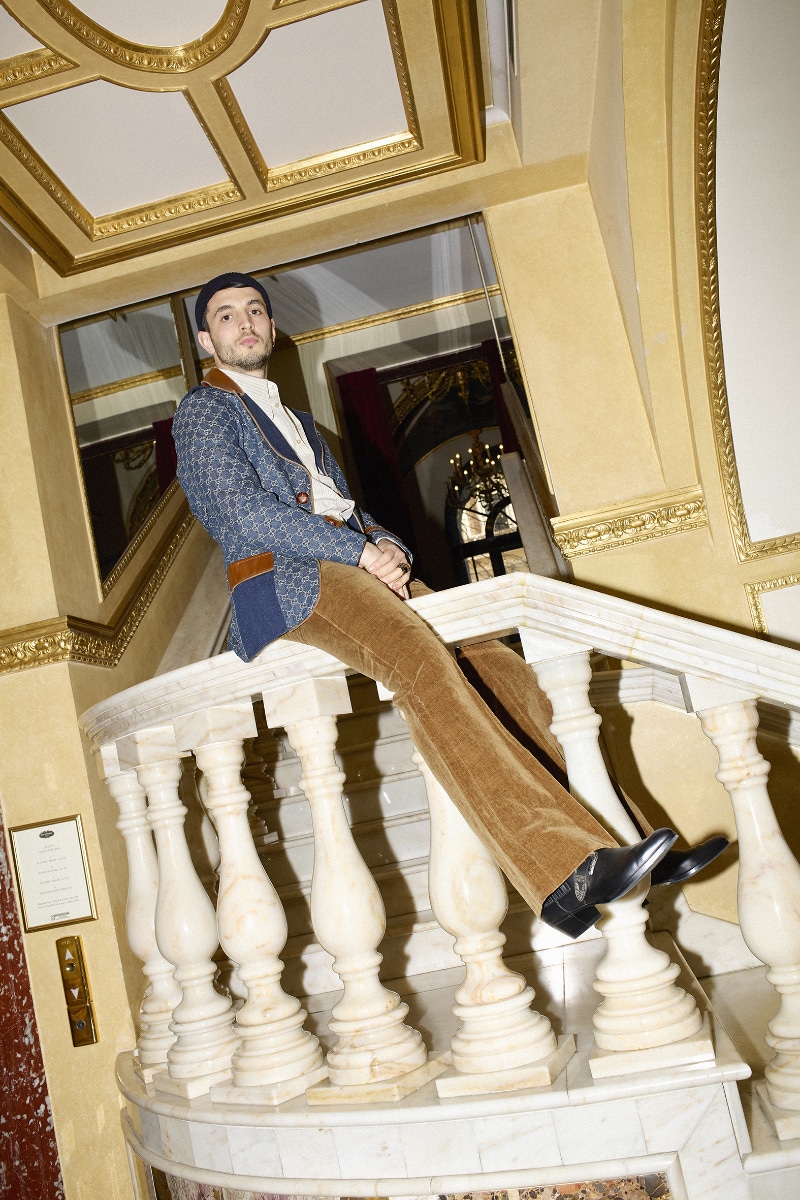 Describe Suburra with three adjectives.
It is always difficult for me to summarize work in a few words, let alone a project like Suburra that was part of my life for many years. Surely, what I will always carry with me is what was created on the set with my colleagues and the rest of the crew. We have become a real family and I think it is one of the winning elements that led to the success of the series.
In both (the series aired for three seasons, from 2017 to 2020) you played Spadino: a gypsy delinquent with a Golden heart. How was playing it? How much of Giacomo is in Spadino, how much of Spadino is in Giacomo?
Spadino is a very complex character. But this complexity, made up of many facets, allows you a game that few other characters allow you. It's a great color palette. As for me and the character we belong to two completely different worlds. It is obvious that an actor tries to bring his own inner world into the character, to make it alive and made of flesh and blood, but, as I said before, it took me a lot of study and commitment to get to play a role like that. Then working with my acting coach we also tried to add characterization, gestures, and movements – like the dance, for example – which were not initially foreseen.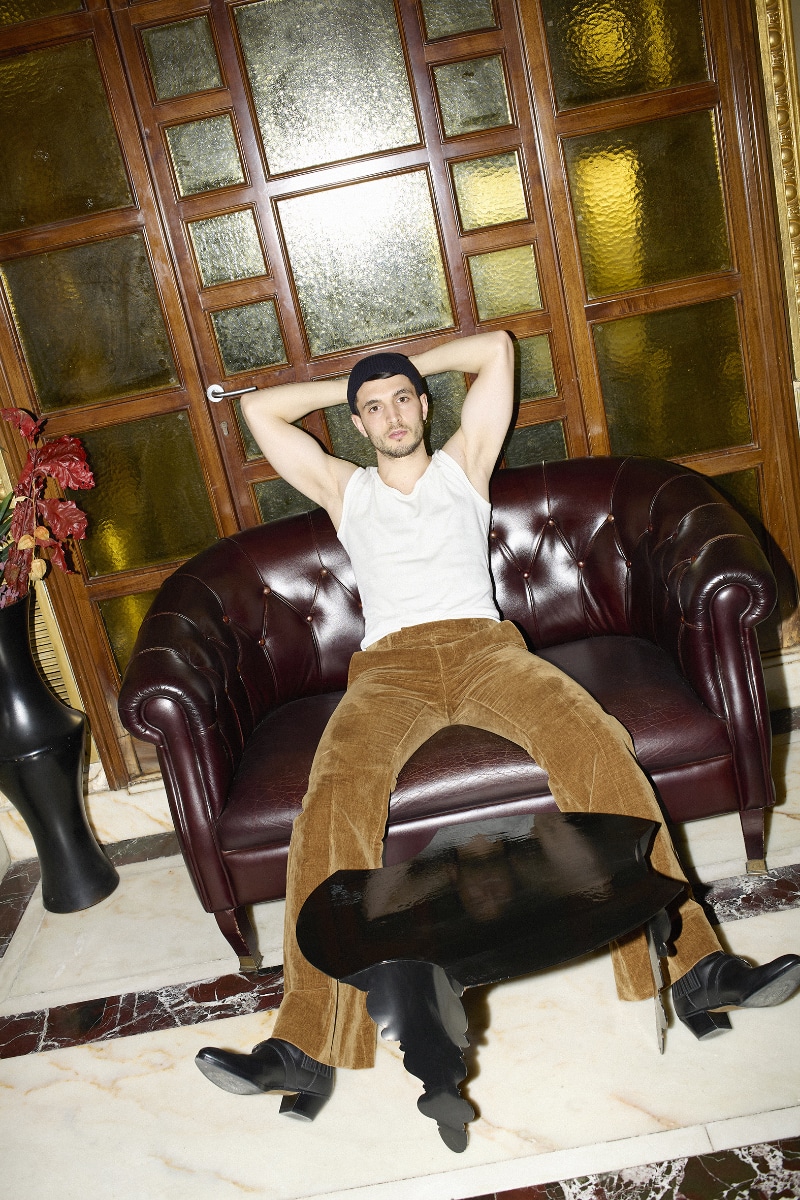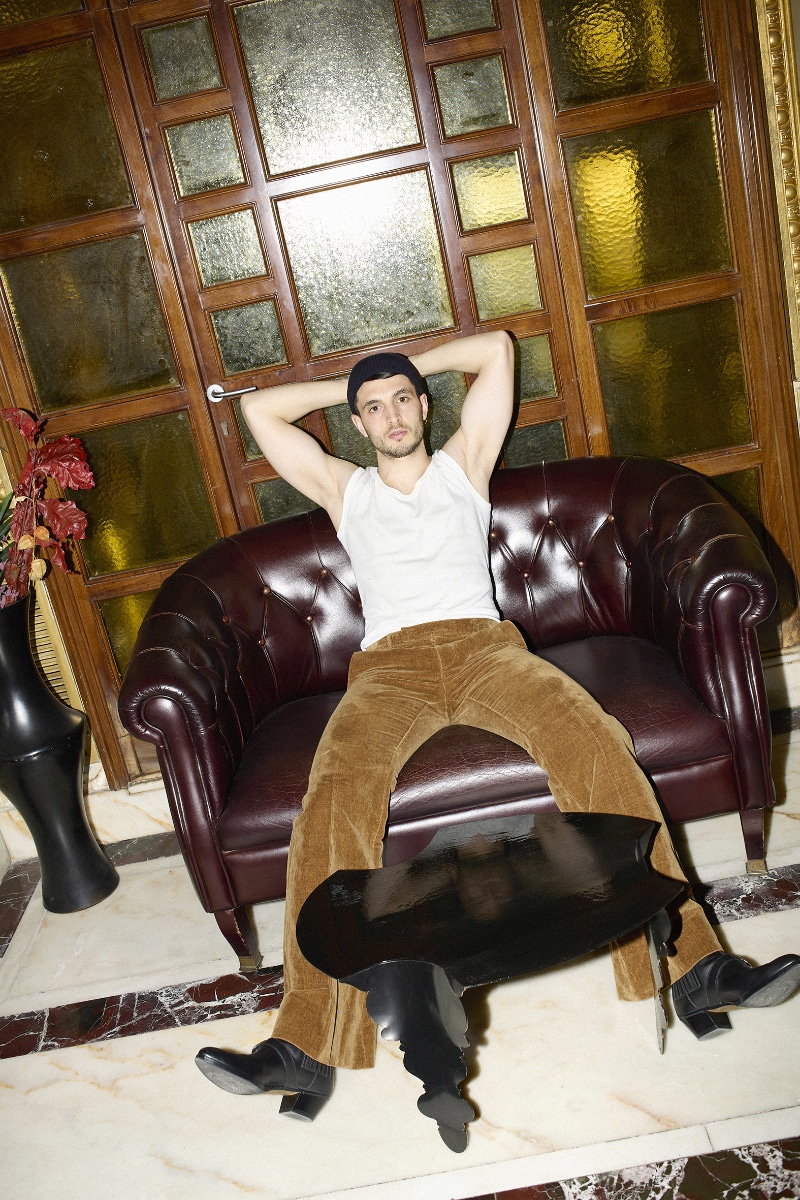 The tormented relationship with Aureliano (Alessandro Borghi) is, perhaps, the keystone of the series: it fascinates and gives the characters a unanimity that – in a series that tells of violence – risked being swallowed up by the context. Do you think it was one of the reasons for your success? I know that with Alessandro you are friends off the set.
Surely the relationship between Aureliano and Spadino was something that characterized the success of the series. Gina Gardini's idea of giving an extra nuance to my character, namely homosexuality, which was absolutely not foreseen in the film, given the opportunity to tell a relationship that I believe had never been seen in Italian series. With Alessandro then, from the time of the auditions for the film, there was immediately particular alchemy and I think it is also for this reason that our friendship was born off the set.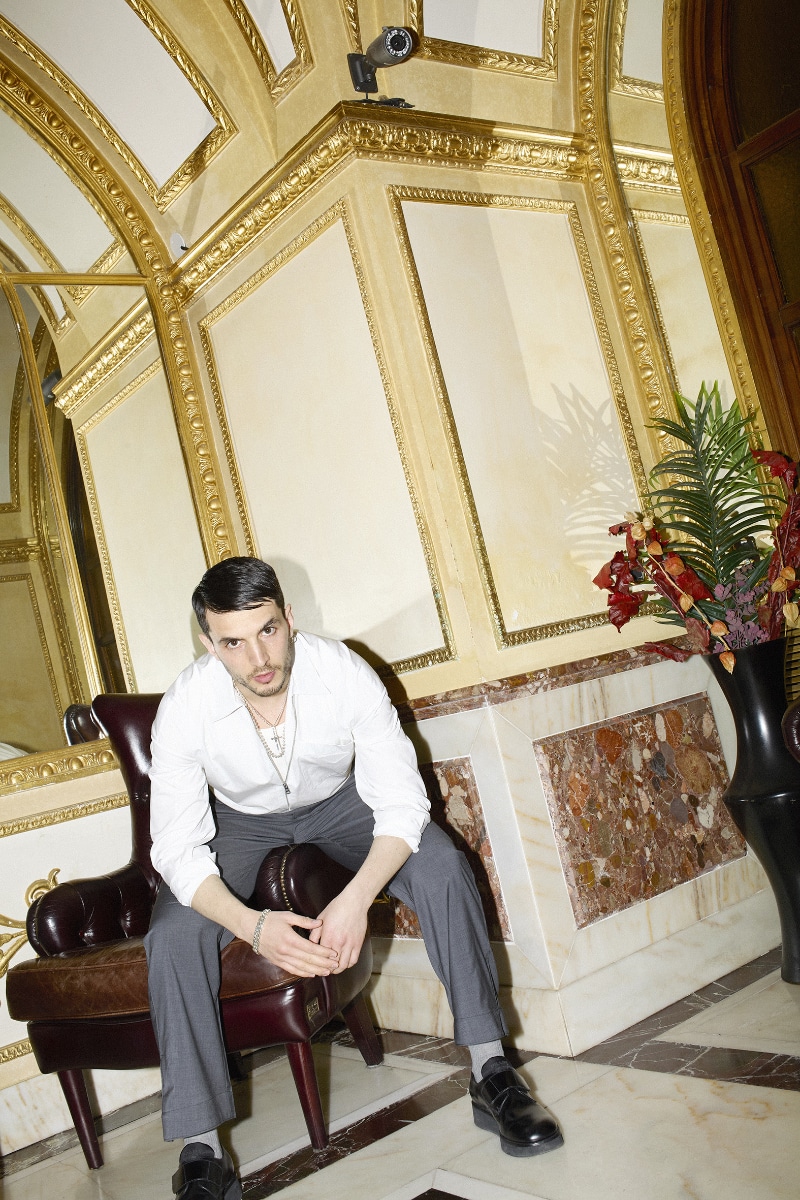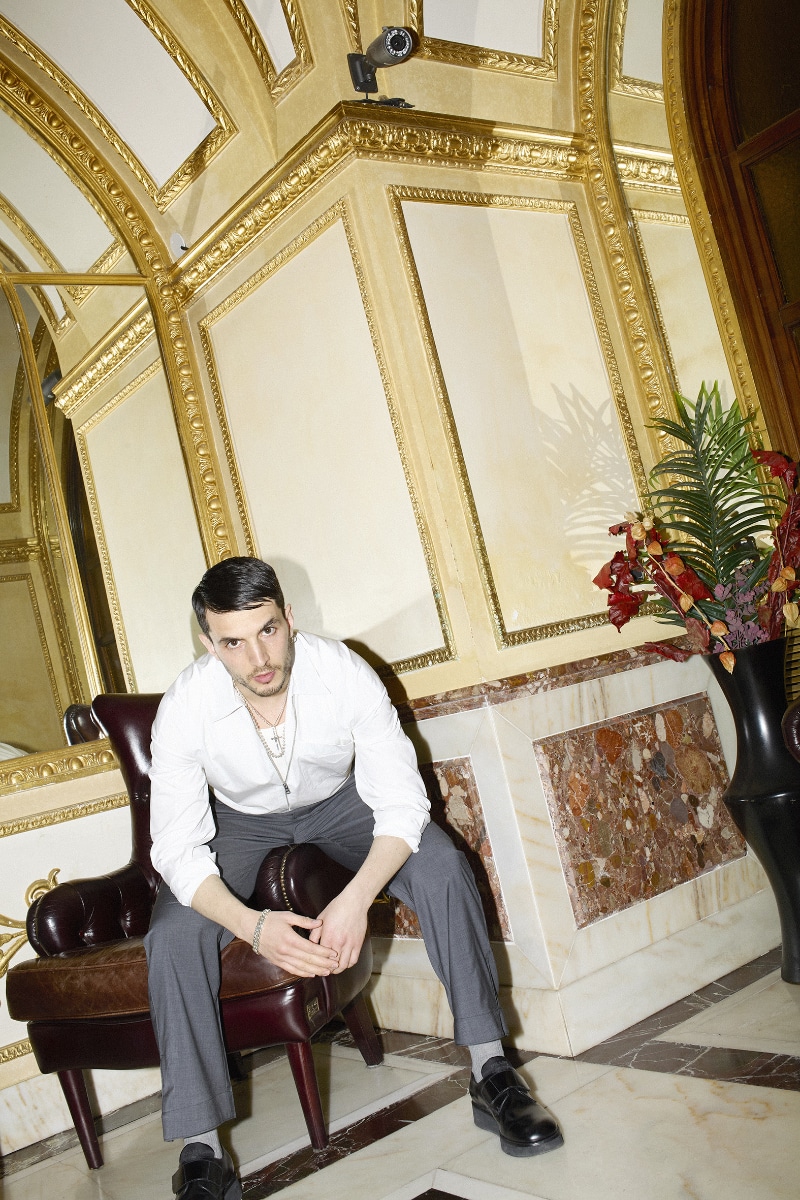 My favorite scene is the one in which you are in the car with Aureliano-Alessandro and accompanied by the radio you sing Acida by Prozac+. What is your favorite moment?
There are many favorite moments, but the scene I am most fond of is that of the pact between Aureliano, Spadino, and Lele in the first episode. For our characters, but also for us as actors, it marked the beginning of something.
And favorite singer and song?
I'm listening to a lot of music and over the years it changed many times. But if I have to think of an incredible singer I would say Freddie Mercury and therefore The Queen, it is the group that marked my childhood and with which I peeled my knees crawling on the ground thinking of playing a solo with the Red Special of Brian May. The favorite song is Don't stop me now. As Italian singer I definitely love Lucio Dalla and his La sera dei miracoli is my favorite song.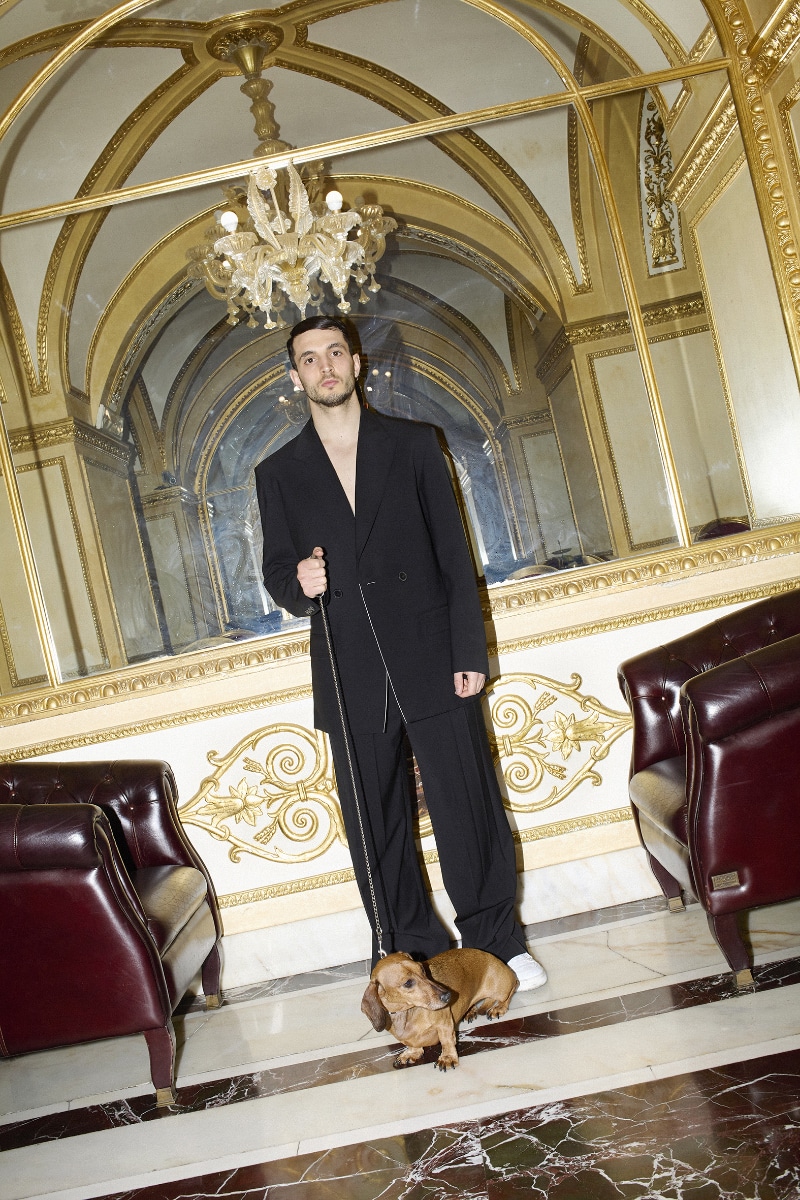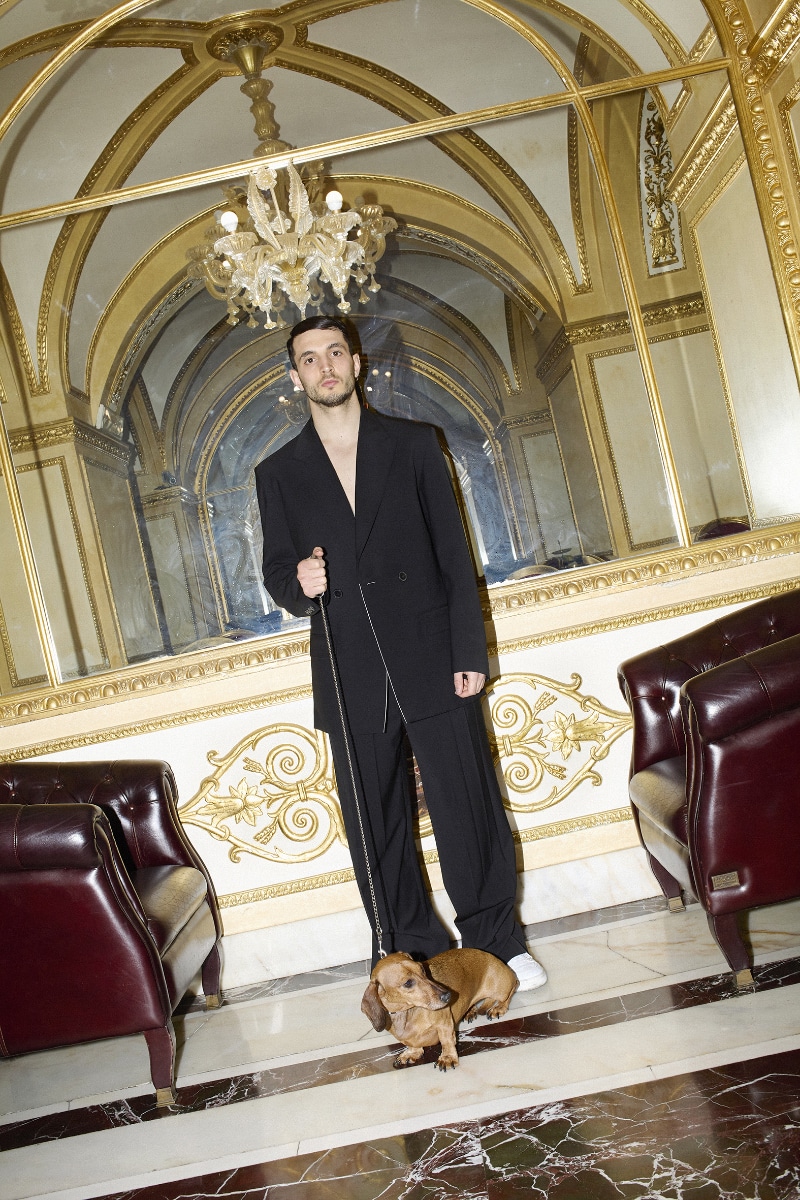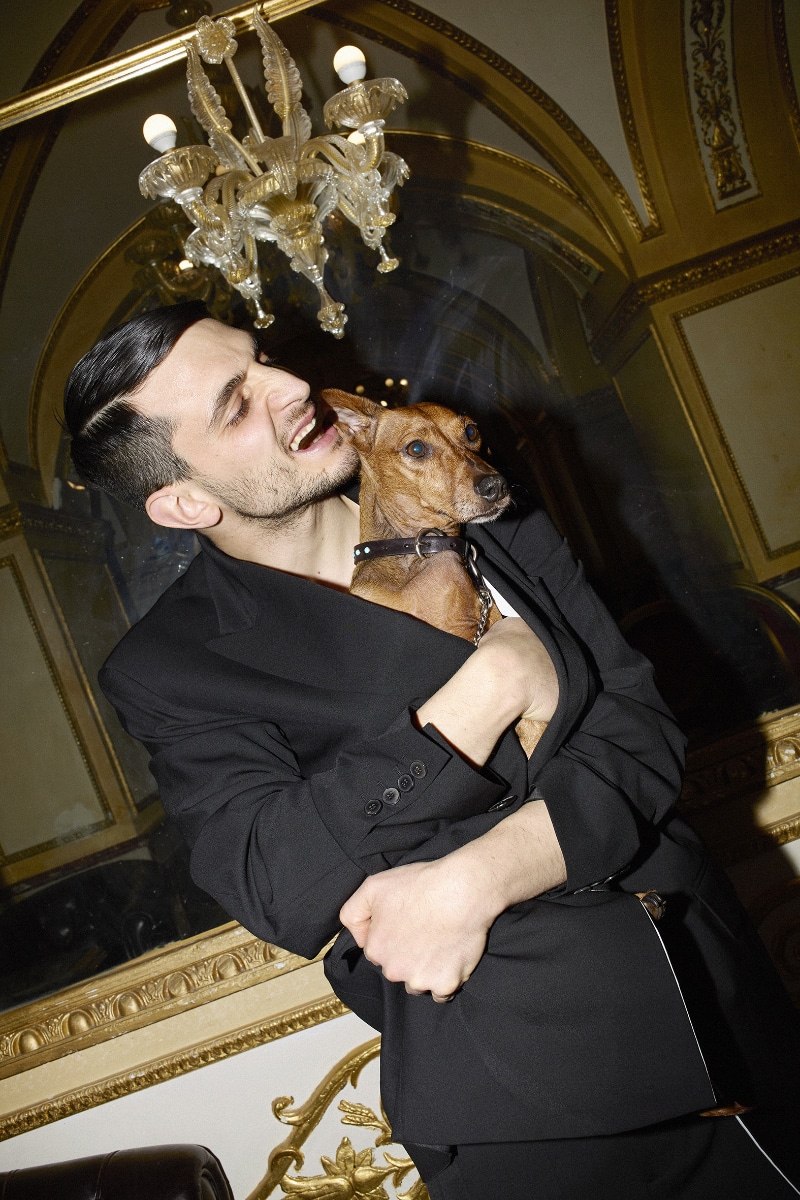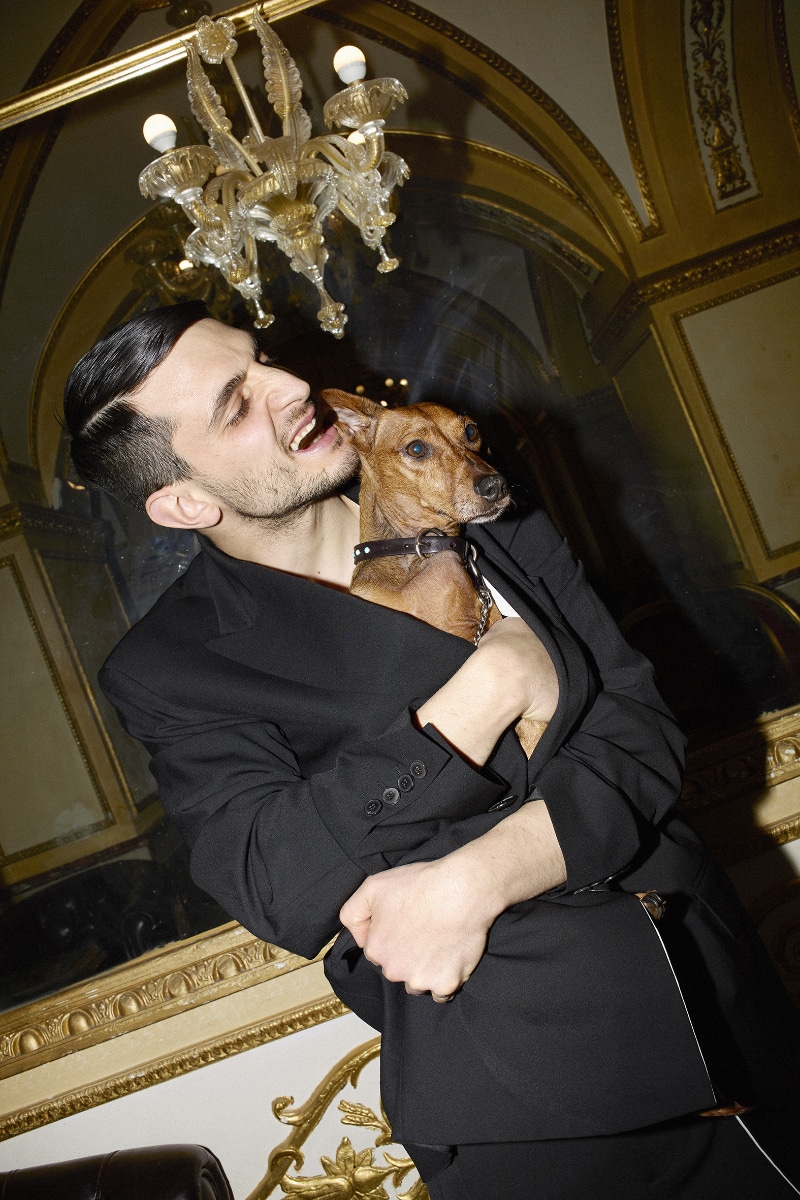 Your interpretation has been compared to that of Robert De Niro in Taxi Driver, not so bad! Spadino really gave you great popularity and professional respect. What relationship do you have with the fame and the fans?
Every time I read it I can't believe it… As for the fans, whom I may meet on the street, they relate to me as if I were someone they grew up with as if they have known me forever. This means that they have grown very fond of the characters I played and I am happy with that.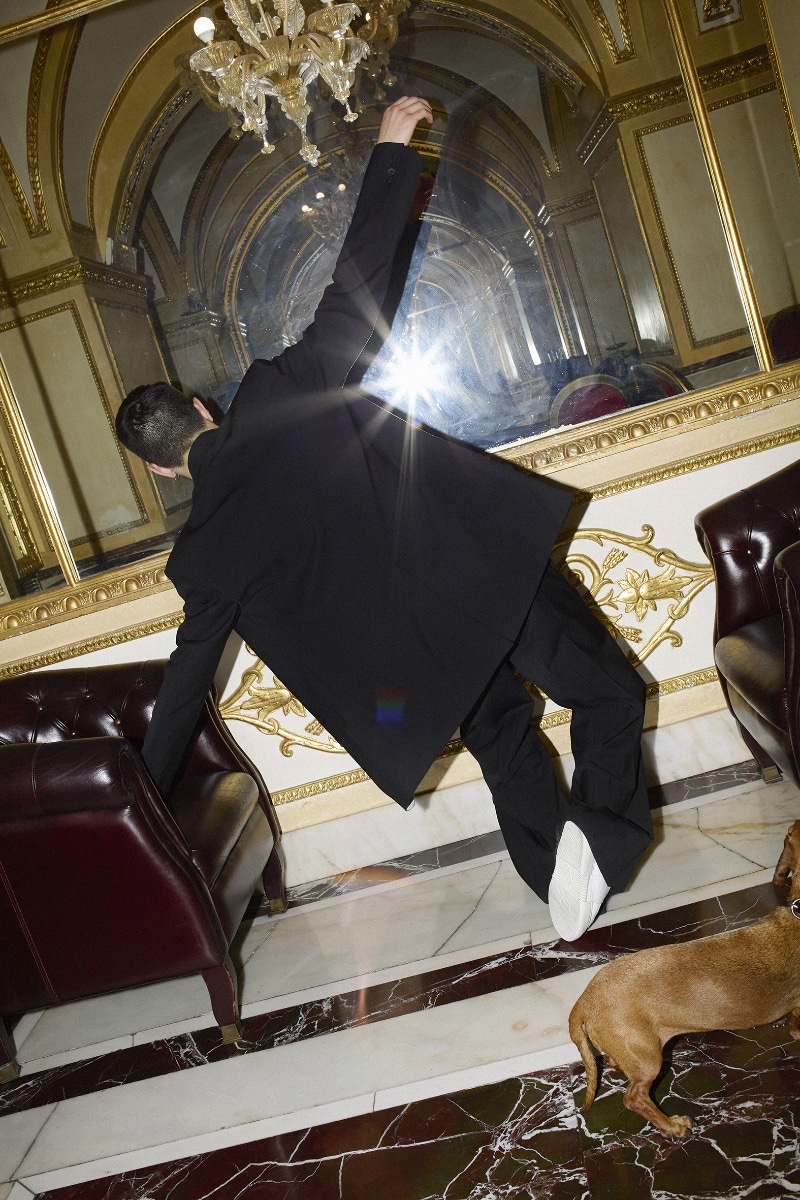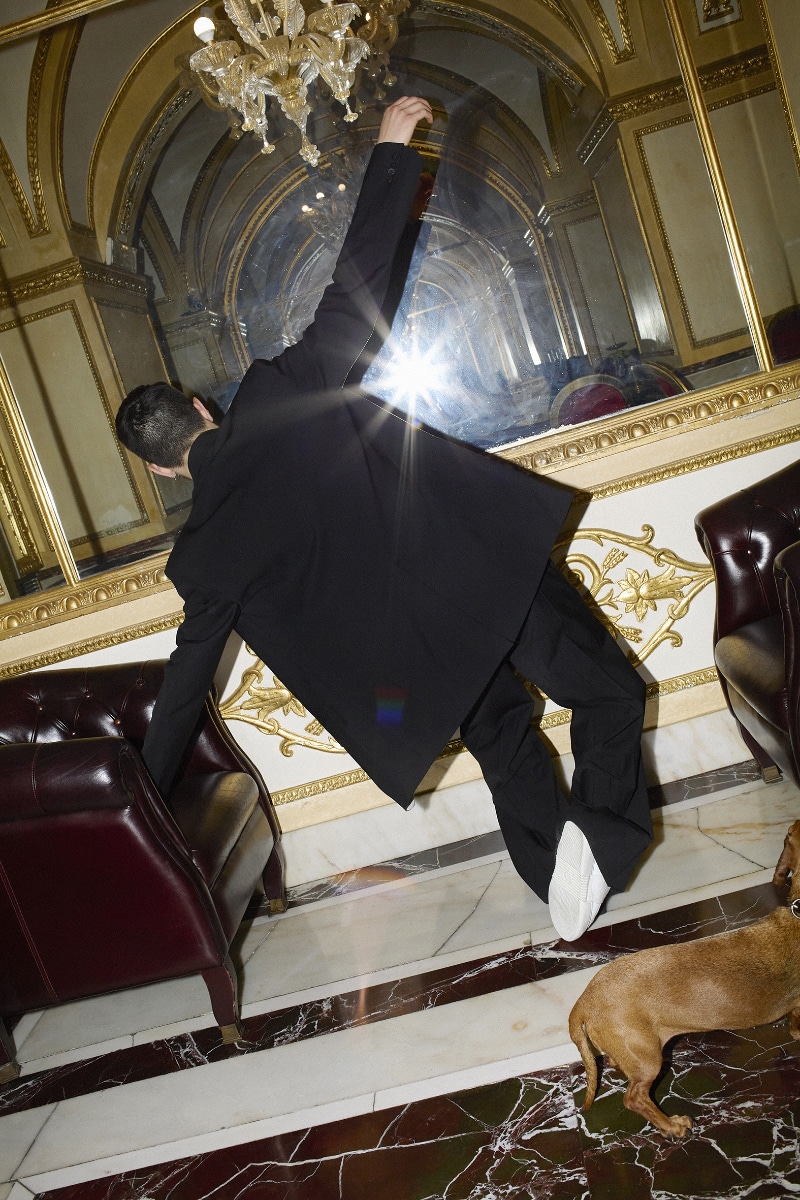 The series has ended (unfortunately) but new projects are coming: Alfredino directed by Marco Pontecorvo, Non mi uccidere directed by Andrea De Sica, Ghiaccio directed by Alessio De Leonardis and Fabrizio Moro. Do you want (can you) tell us about it?
These are projects that have yet to come out, so I can't talk about them a lot. What I can say is that they are completely different projects, and once again the hair stylists had fun with my hair. I hope to be able to say you more soon, it would mean that the cinemas will finally be open and we can go back to the theaters.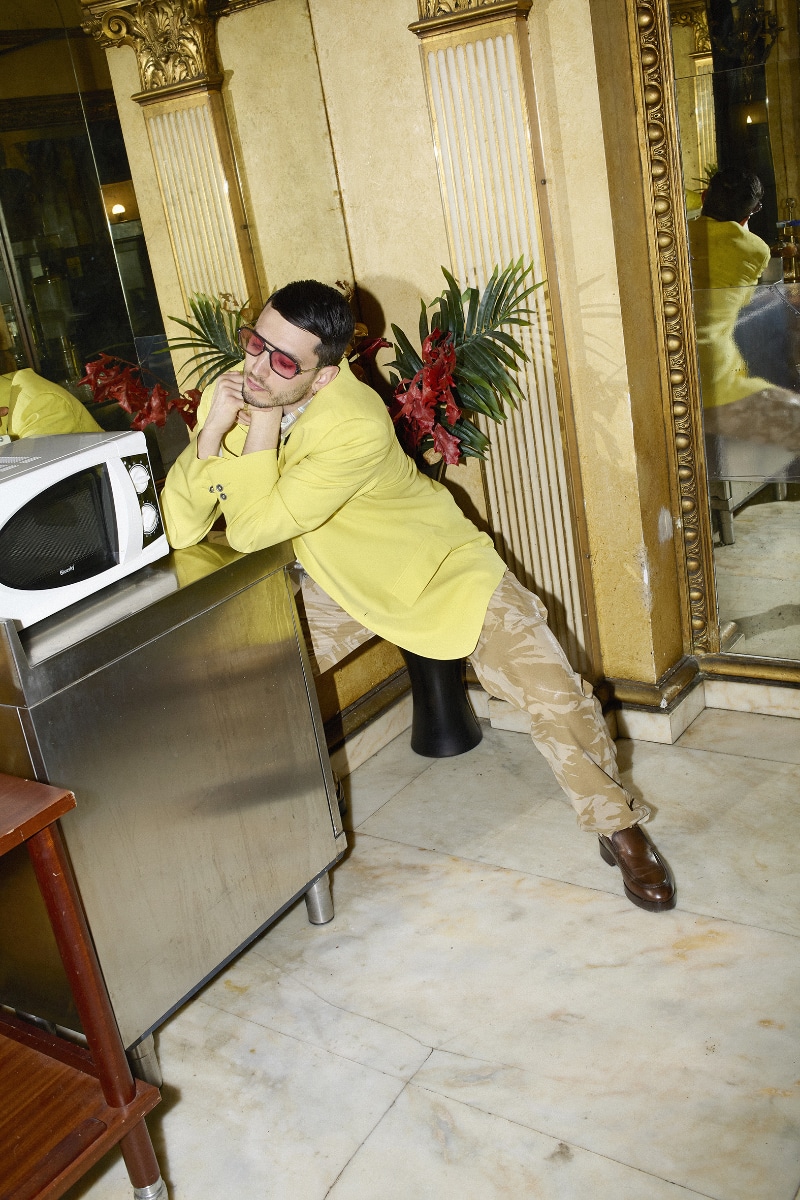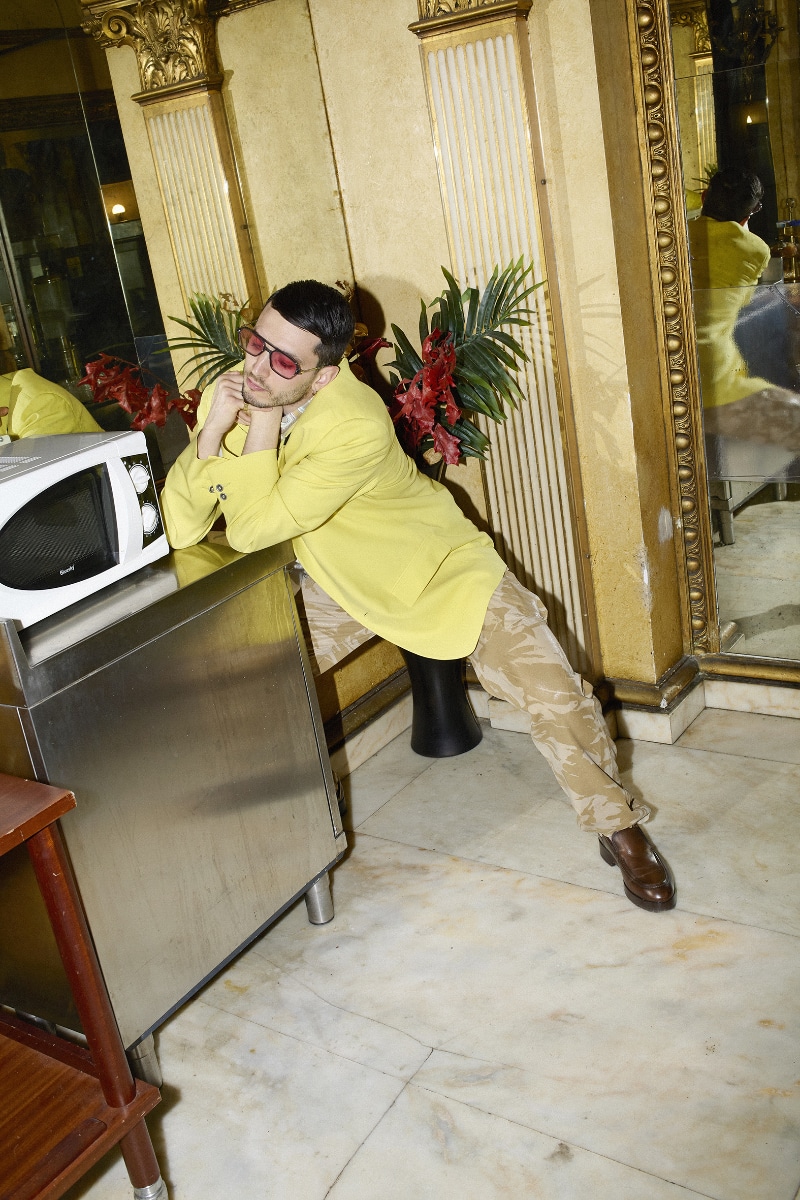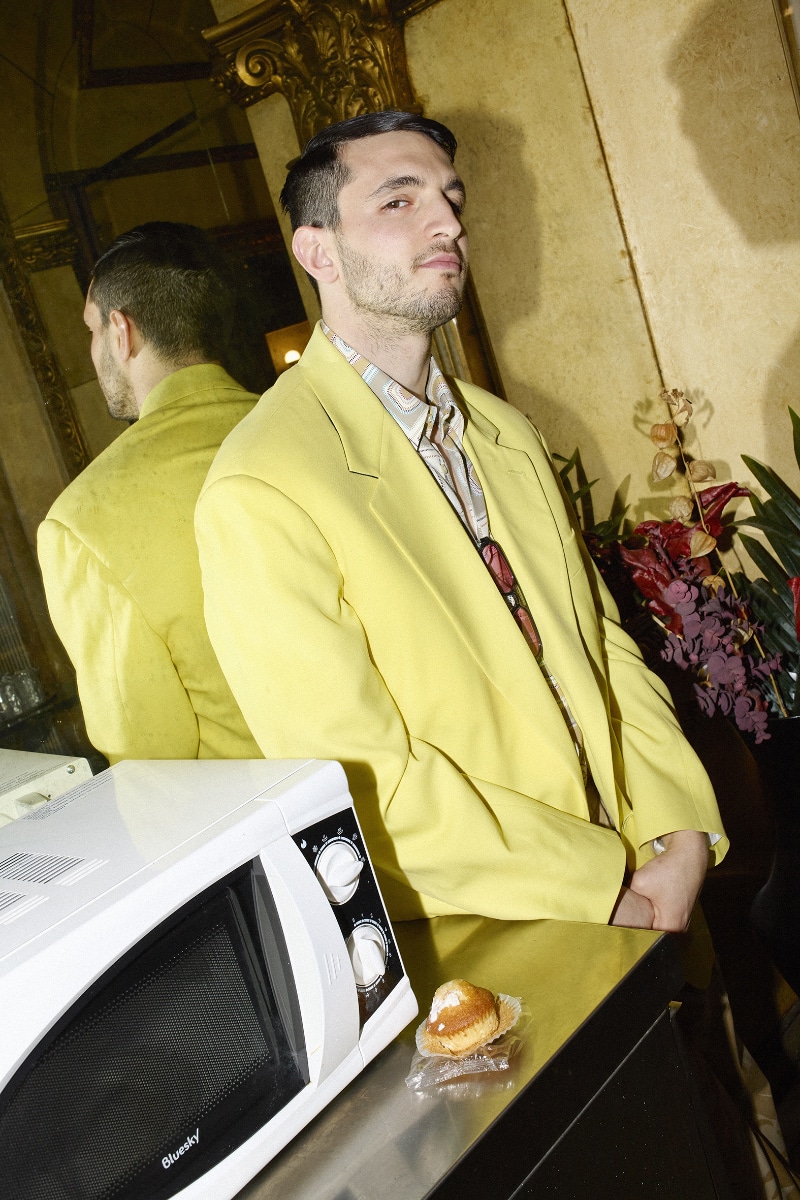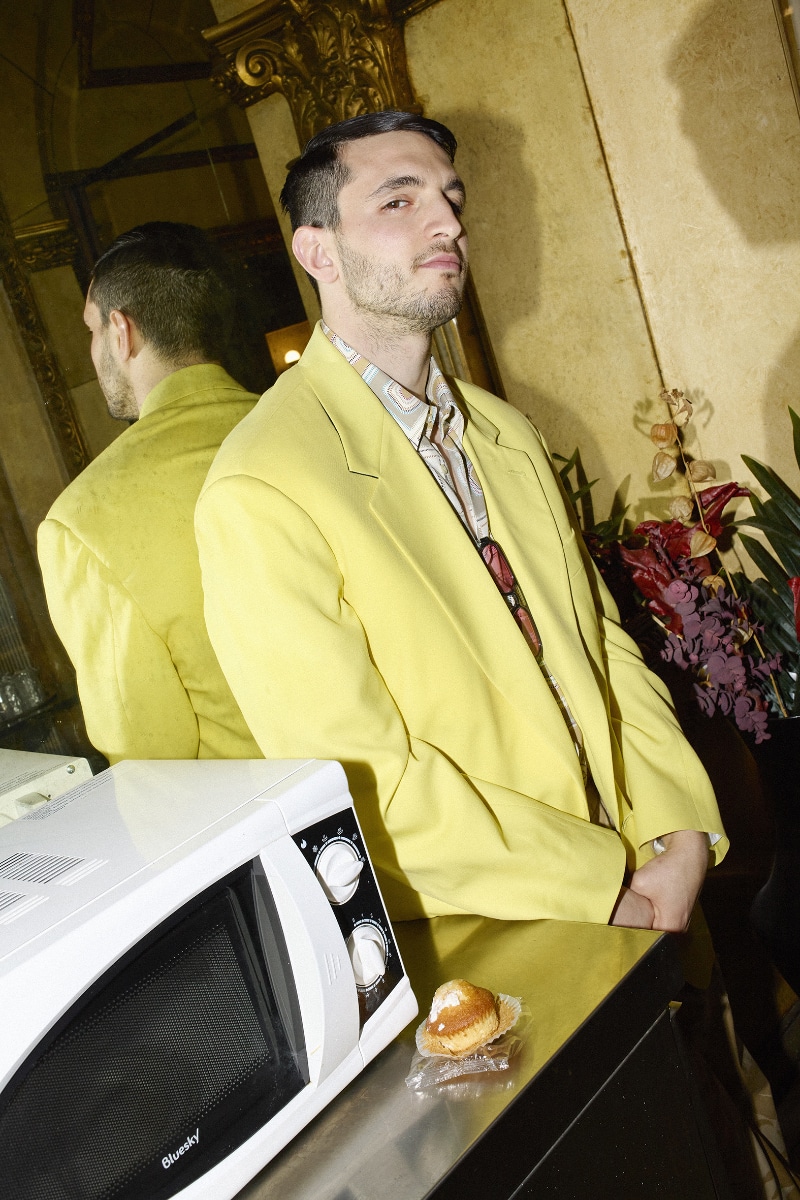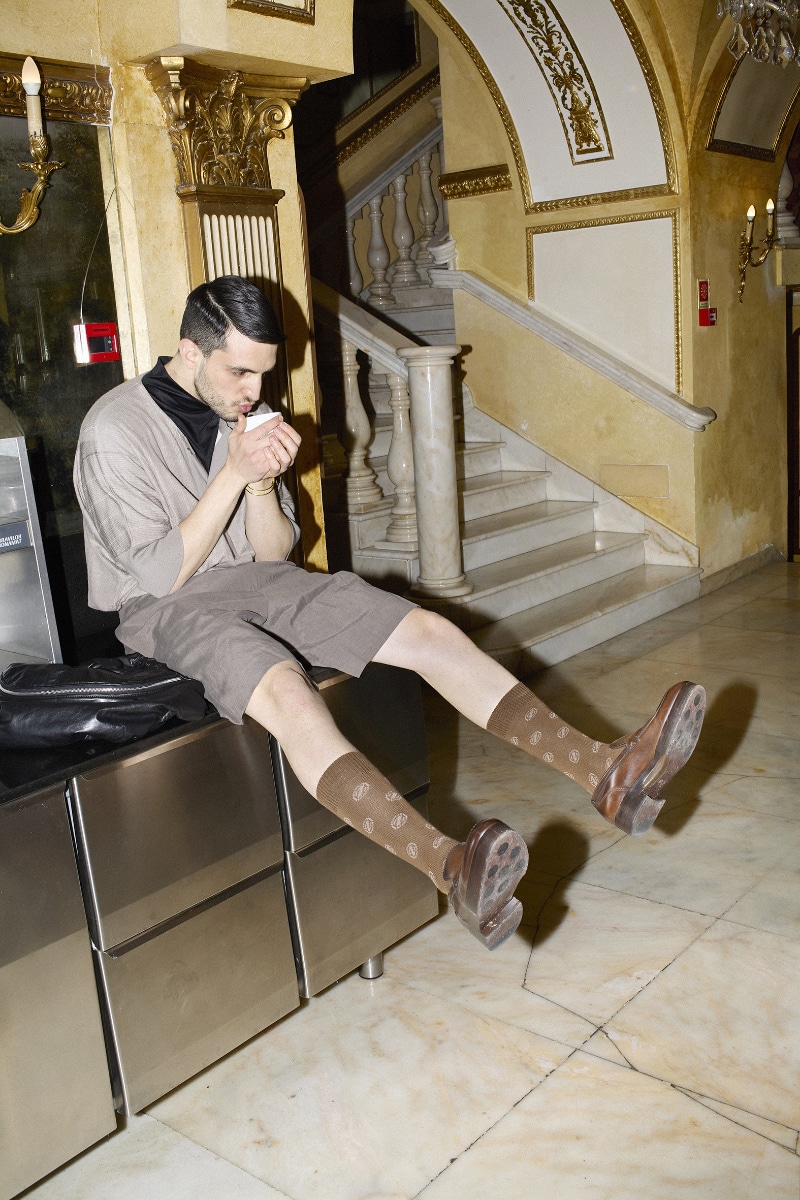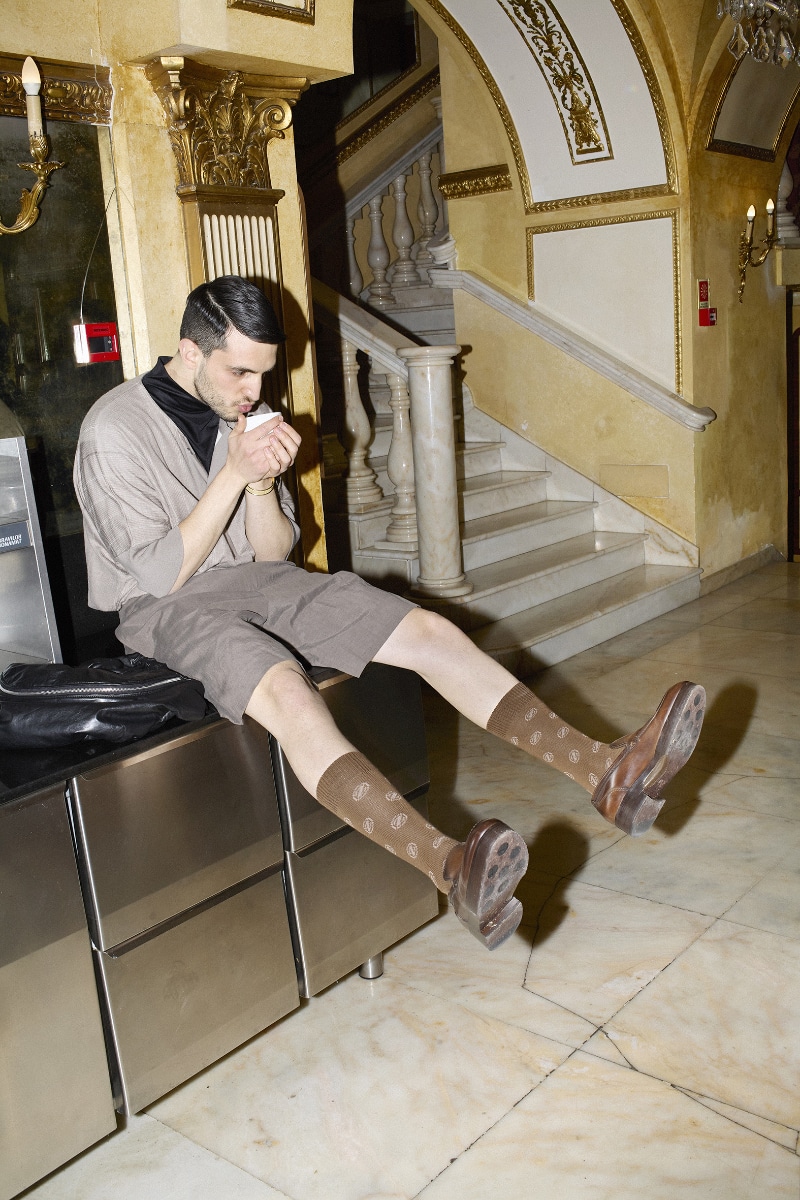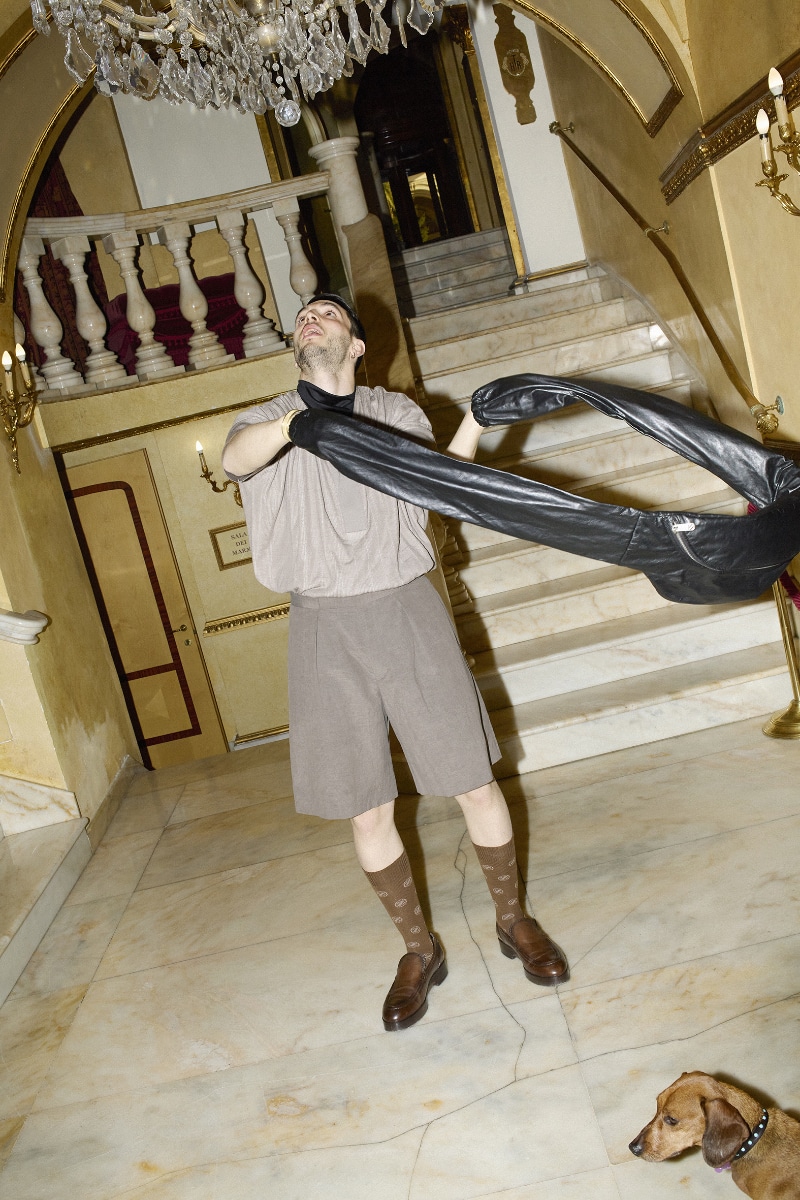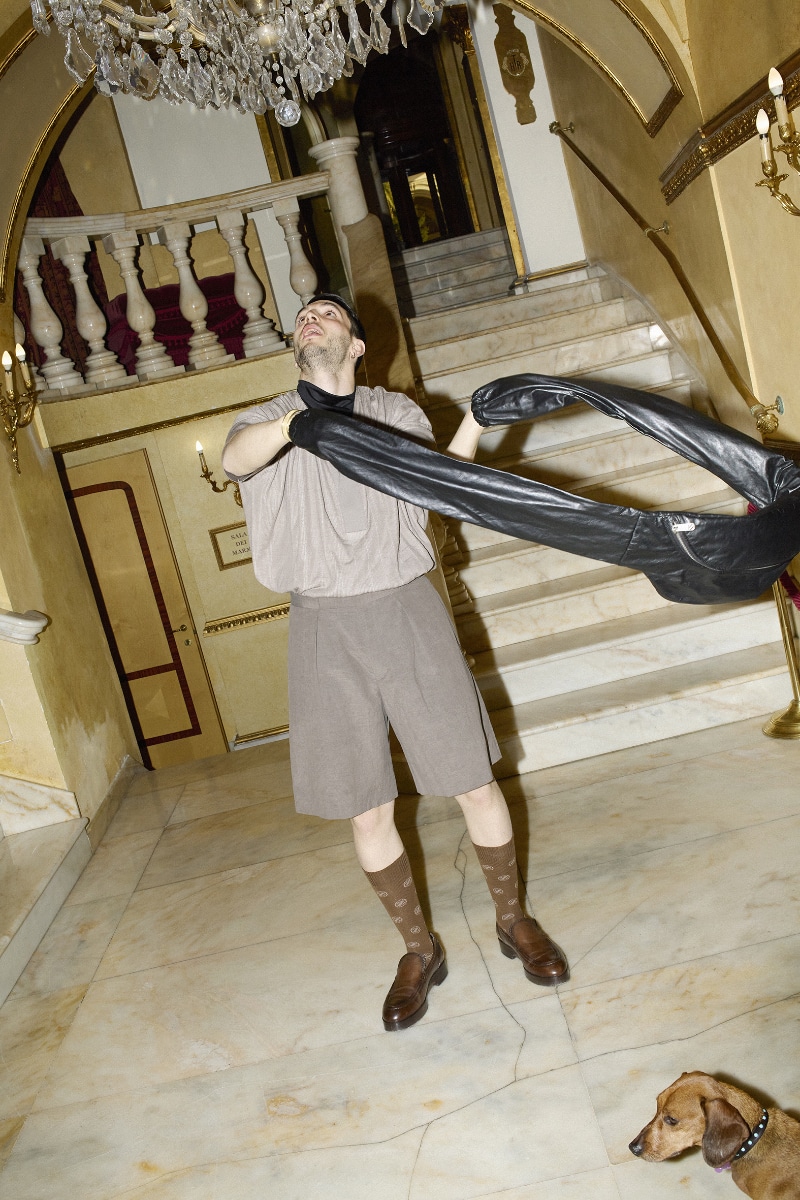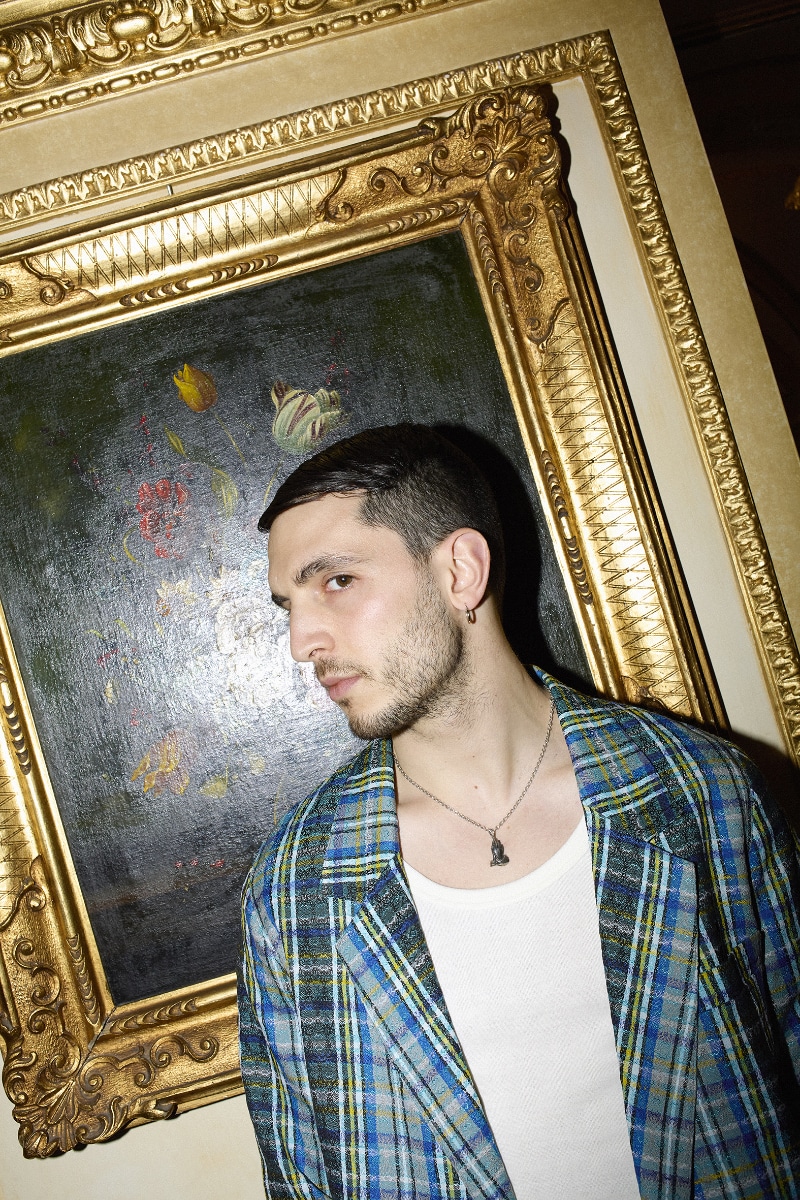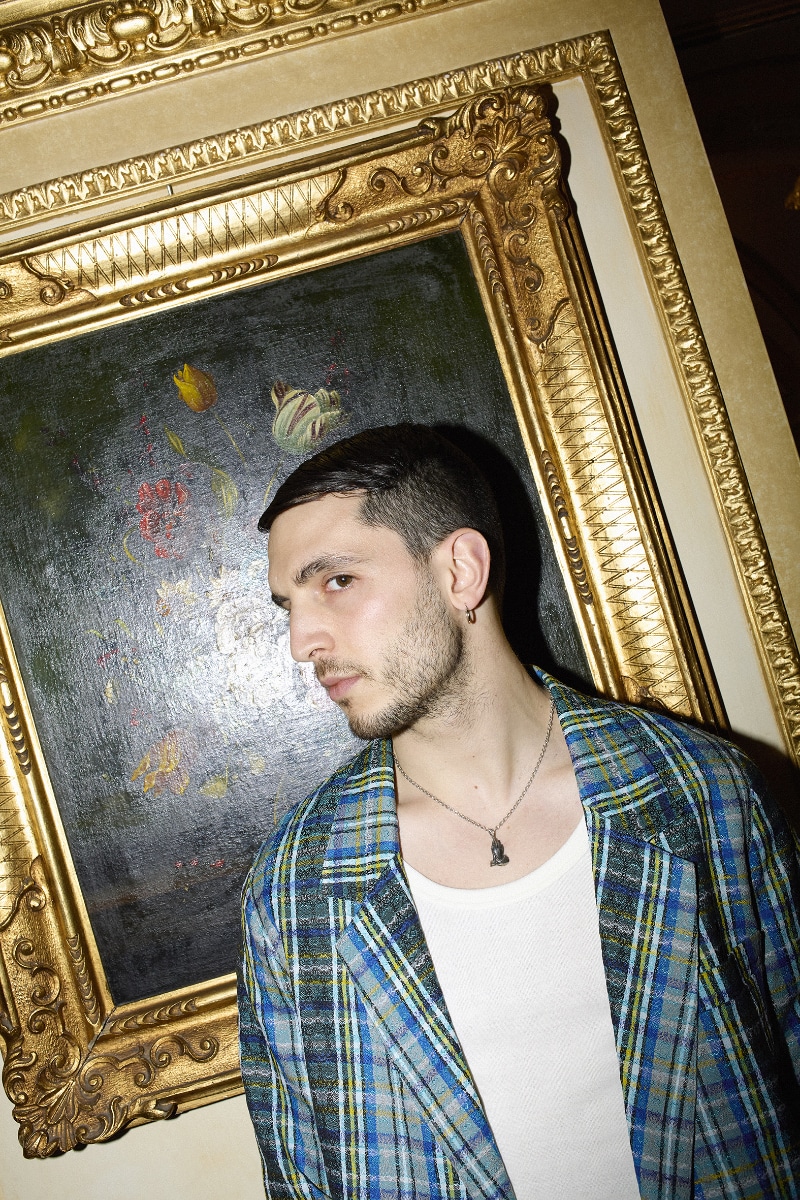 Talent: Giacomo Ferrara @giacomo.ferrara
Agency: The Rumours @therumoursufficiostampa
Photos: Simona Flamigni @simon171
Styling Corinna Fusco @corinnafusco.choodtsukiji
Hair & Make-up: Emanuele Alteri using Gucci Beauty @emanuele.alteri
Production: Simona Pavan @simonapavan
Styling Assistant: Randa Khamad @randakhamad & Doranna Notarnicola @doraenne
BRANDS: Fendi, Gucci, Prada, Valentino, Magliano, Zegna, Vintage @ Twice Vintage Shop, Gentle Monster, Marco de Luca.