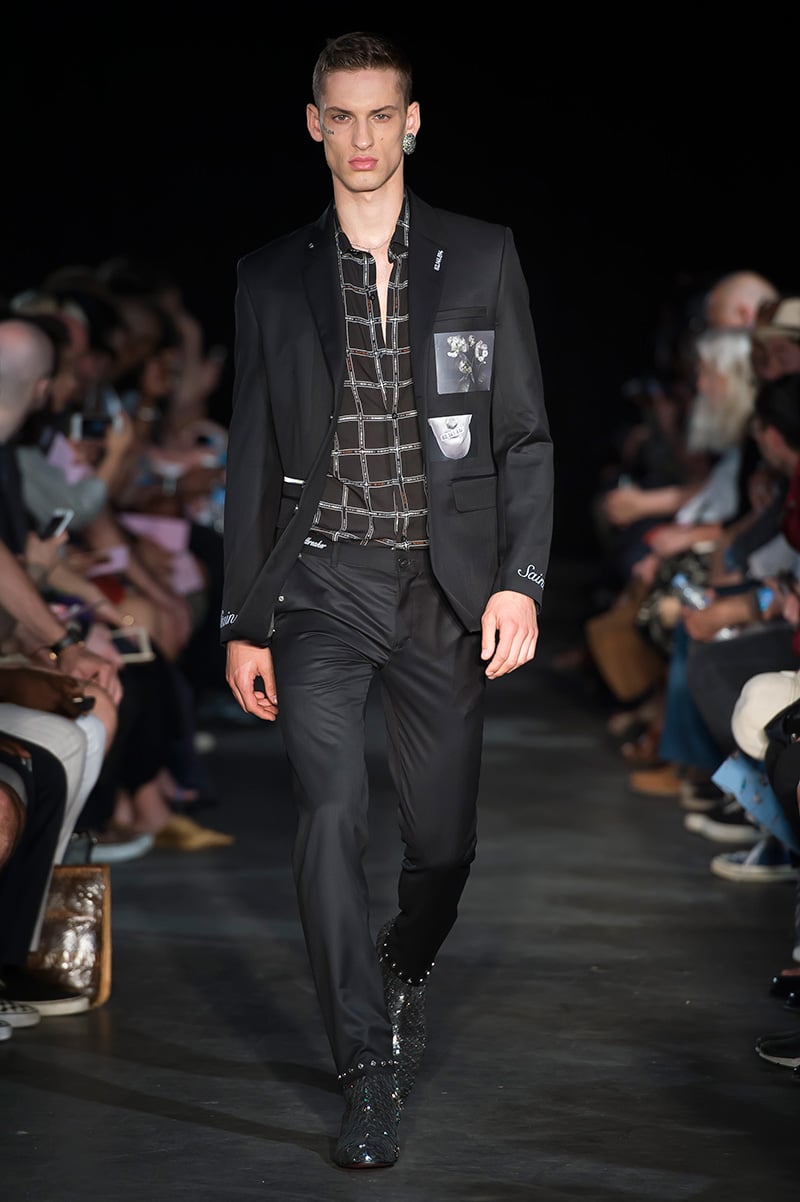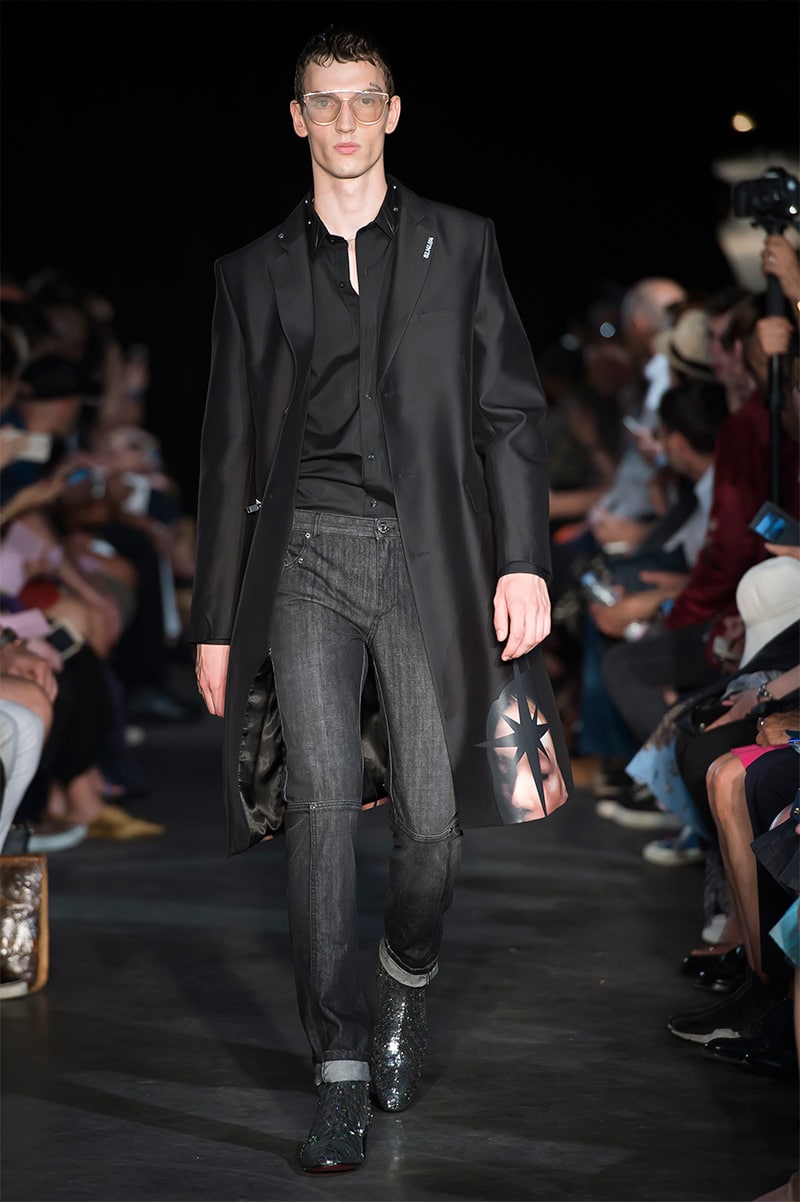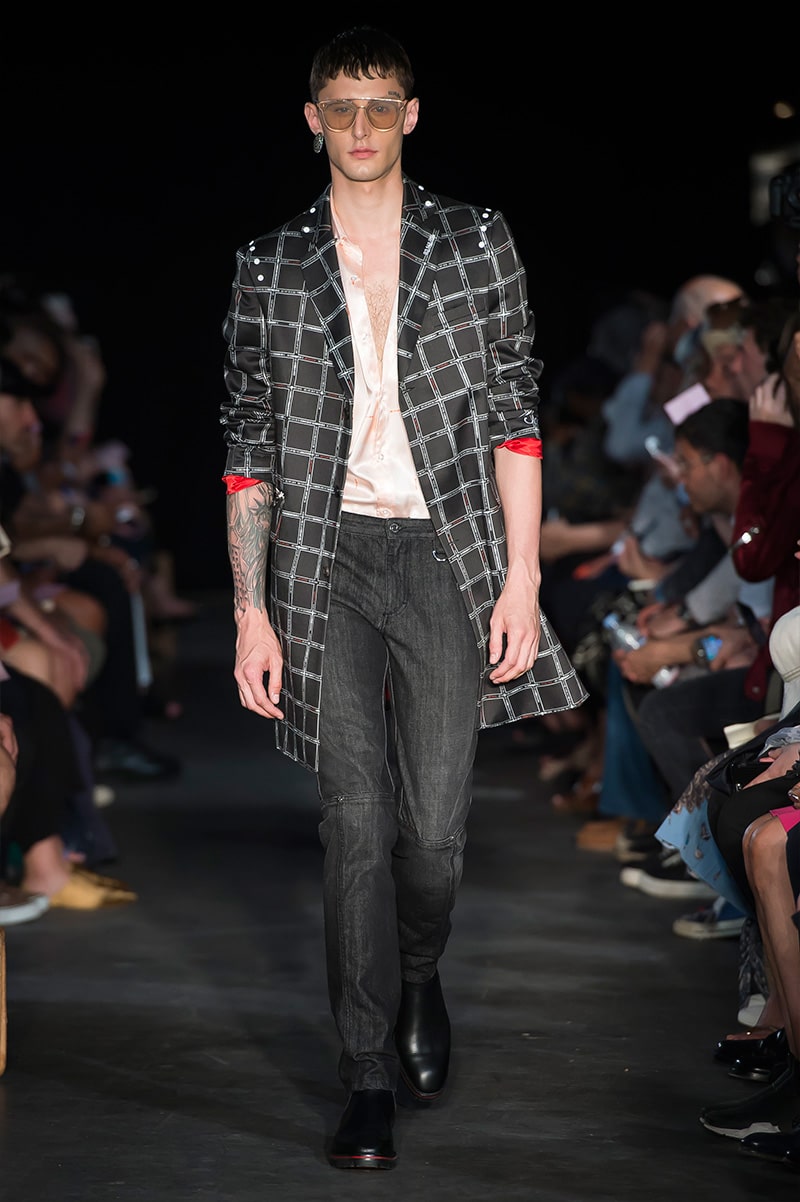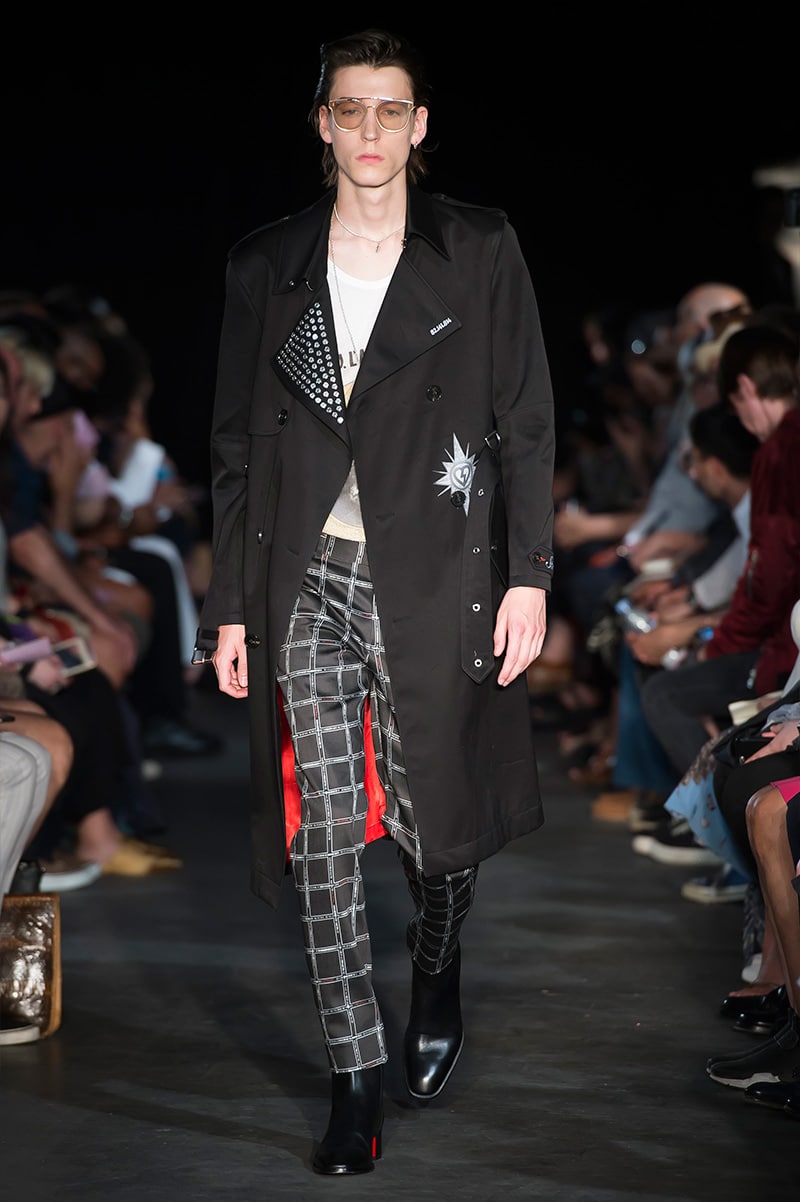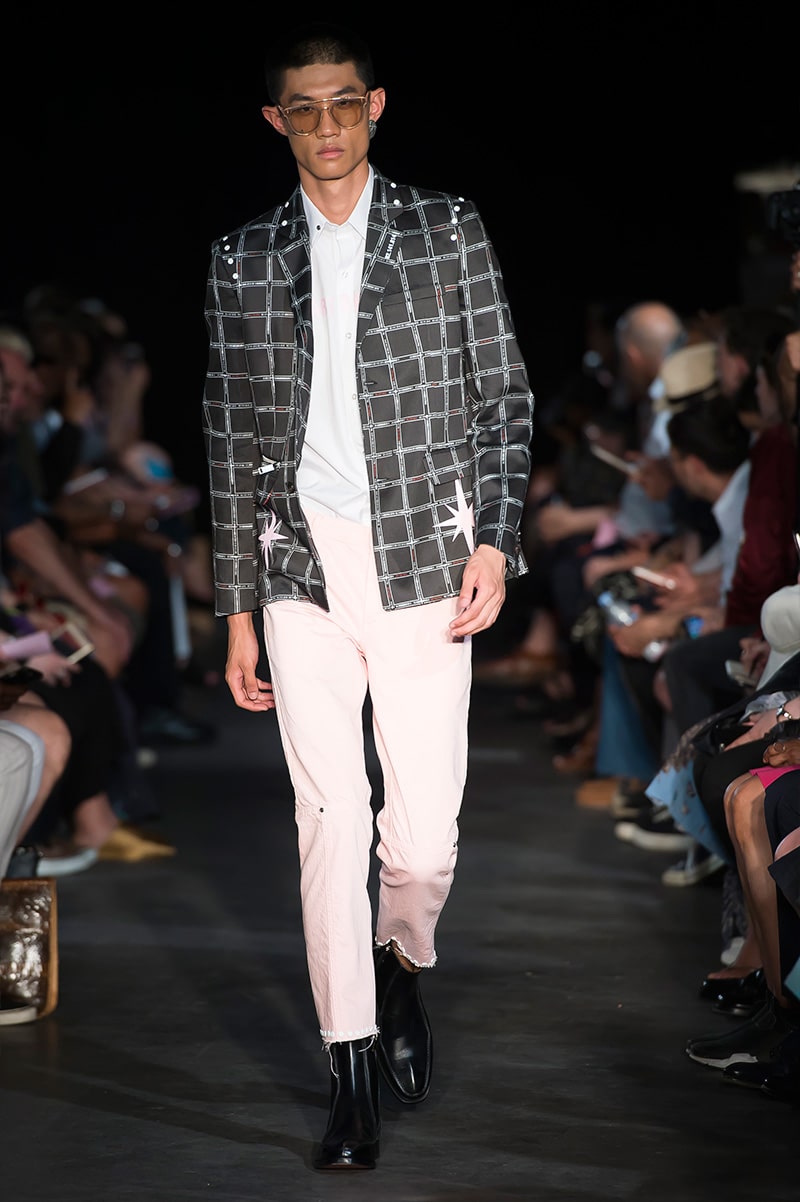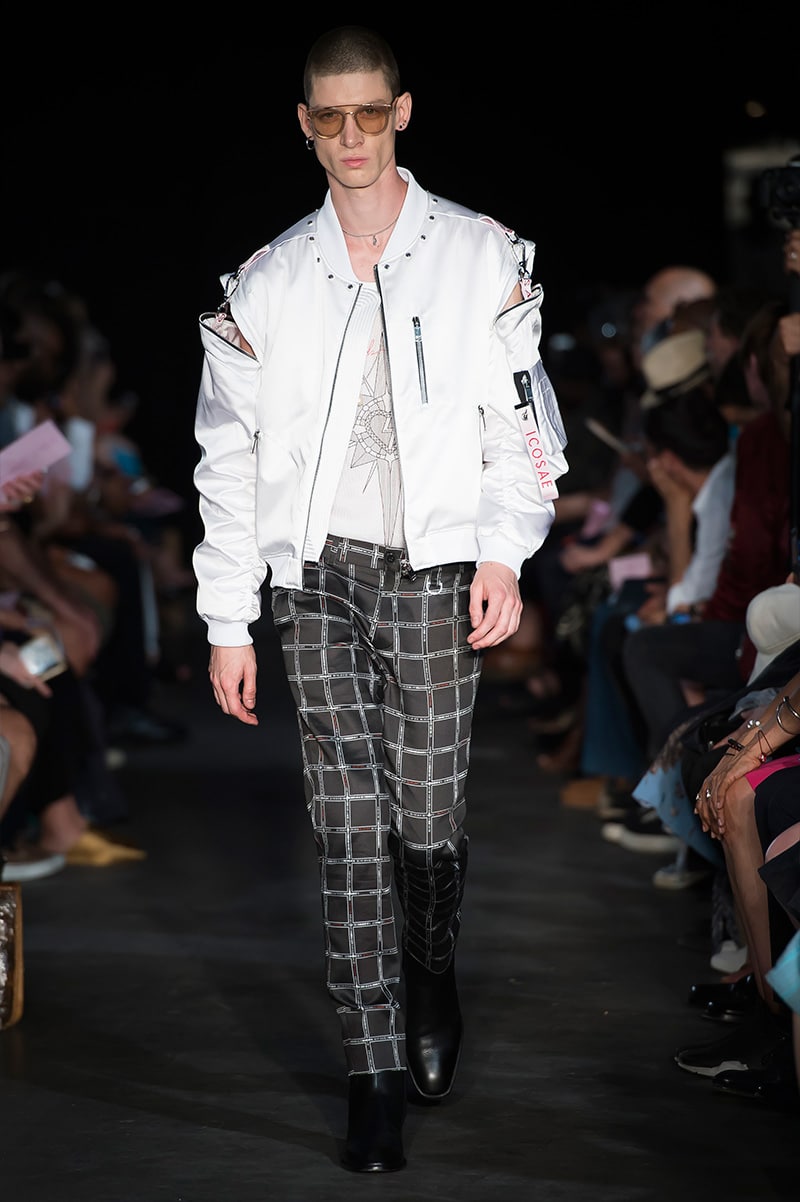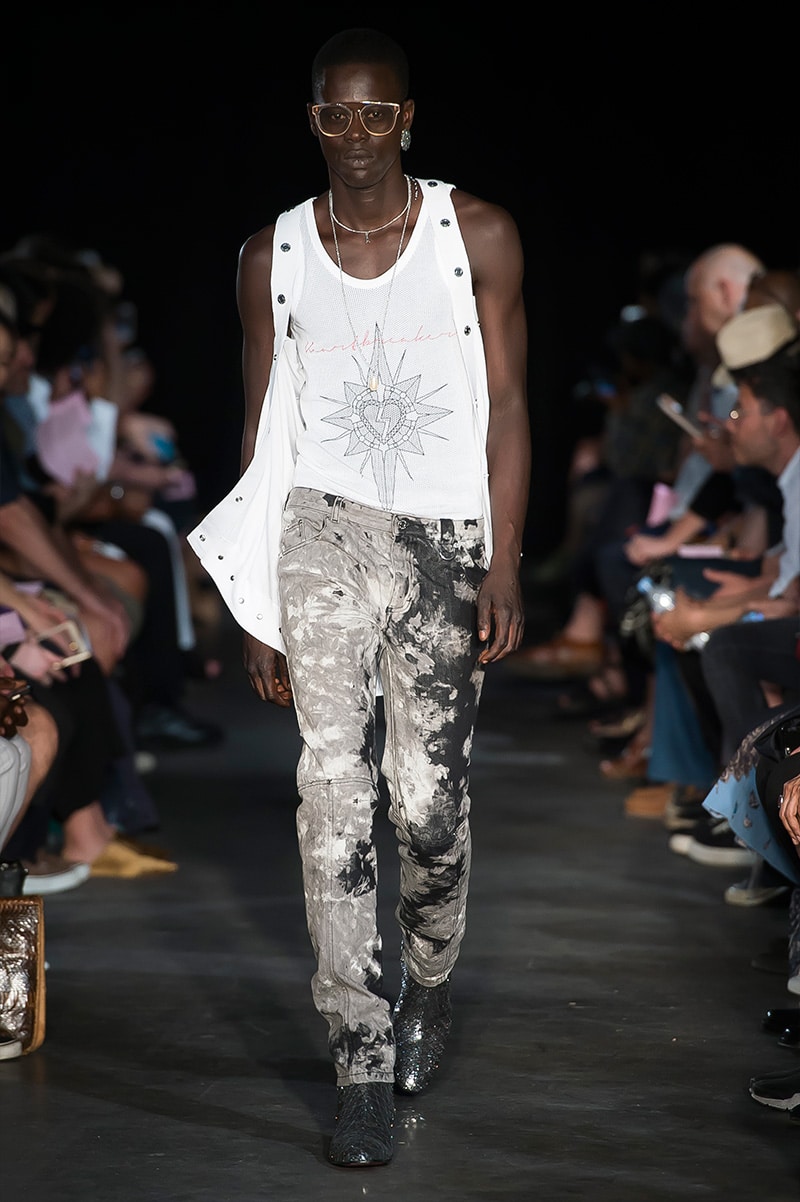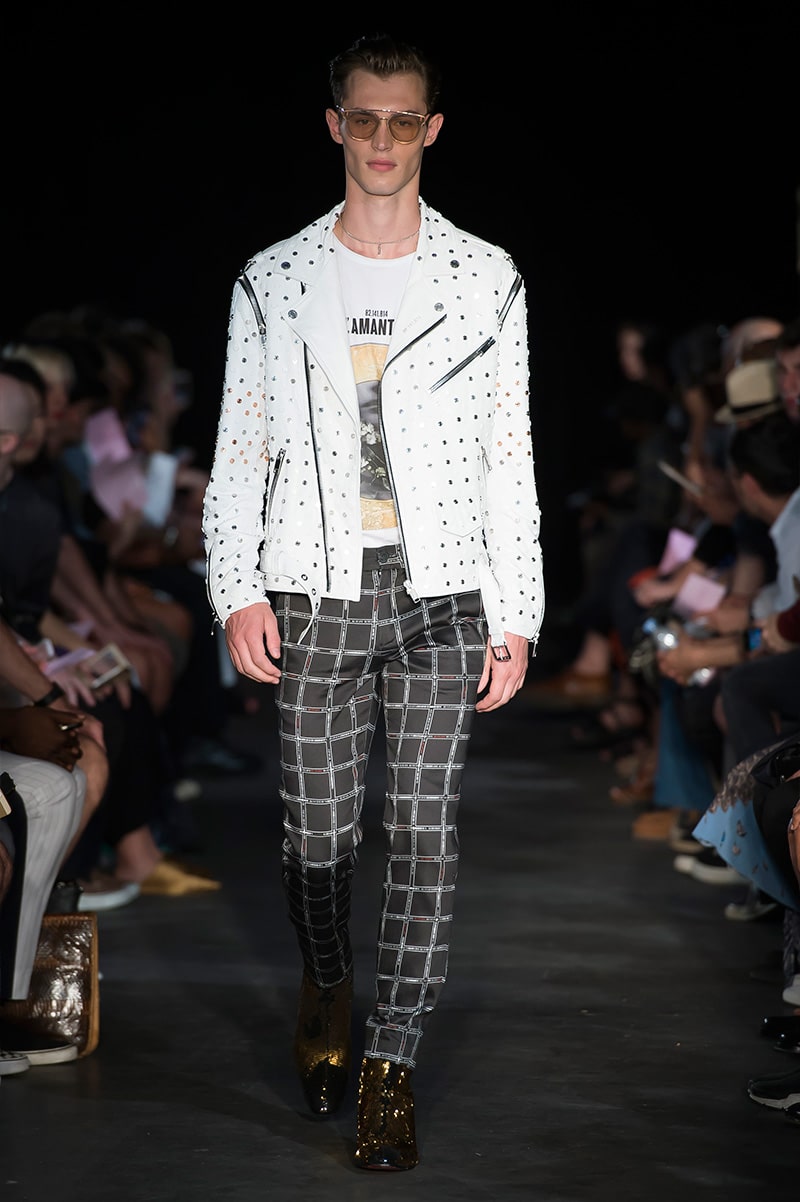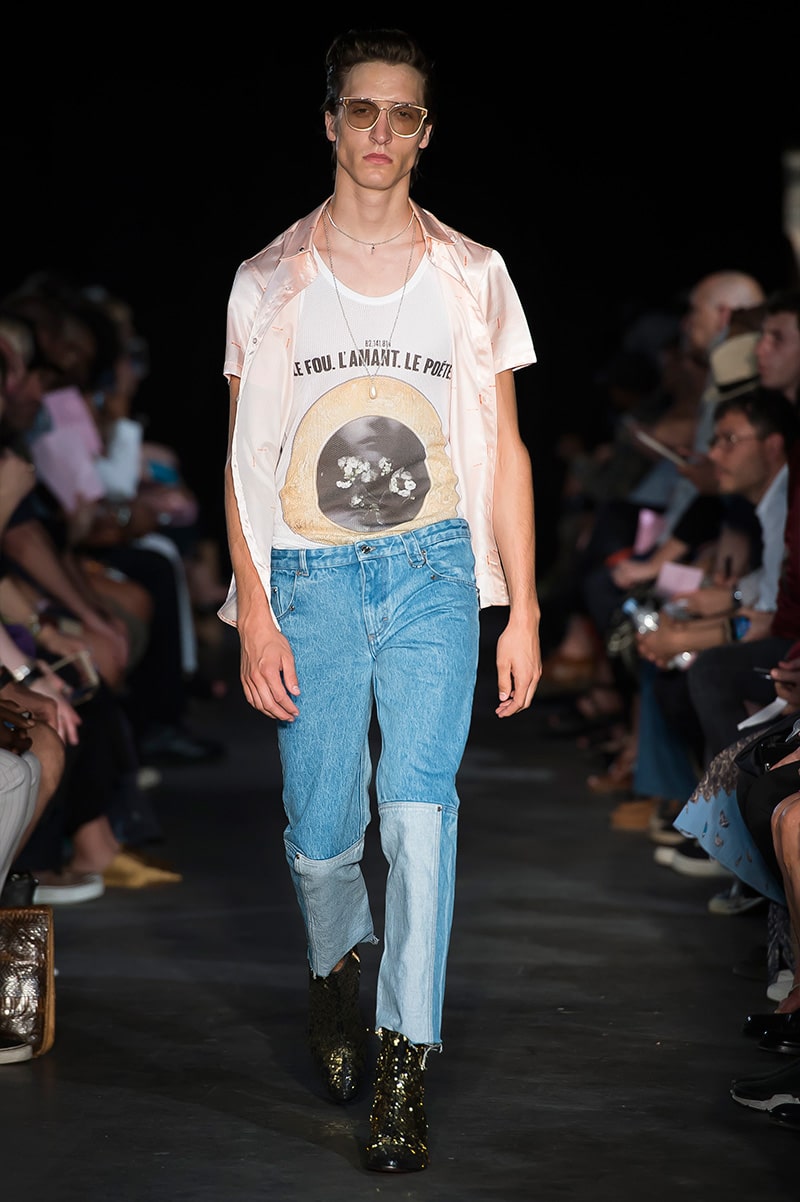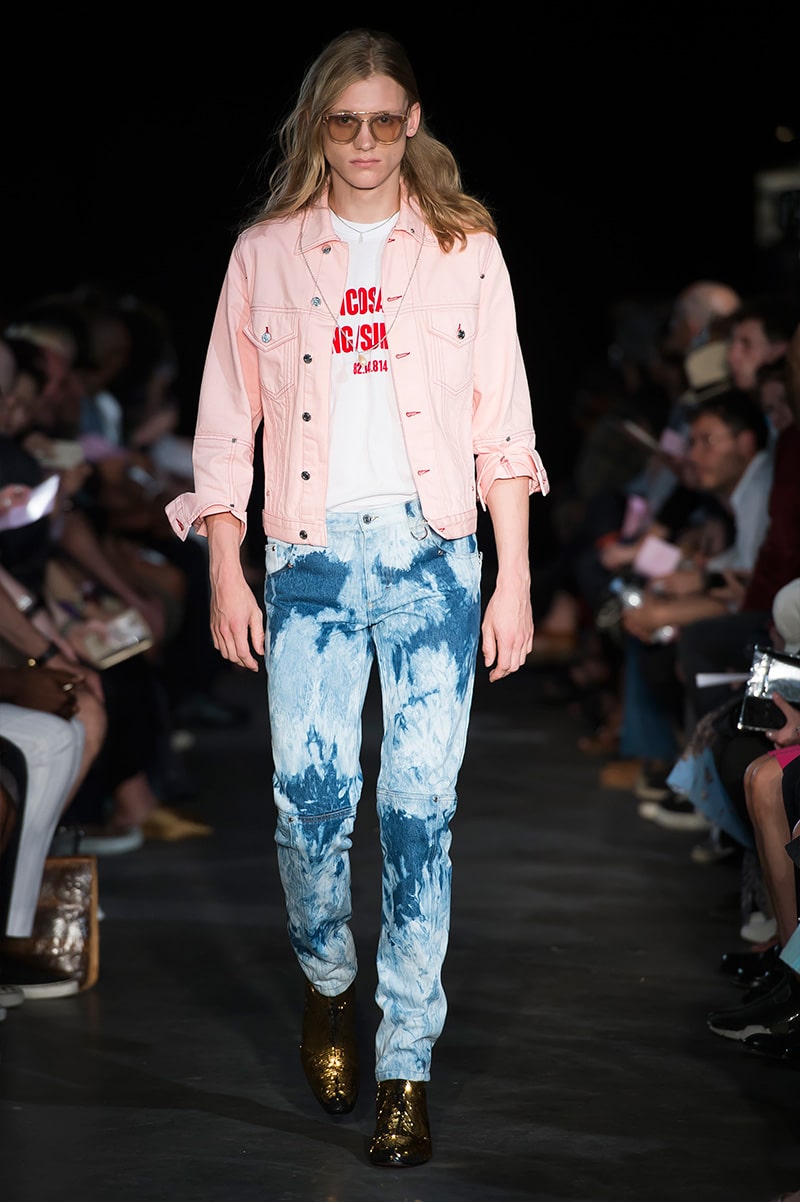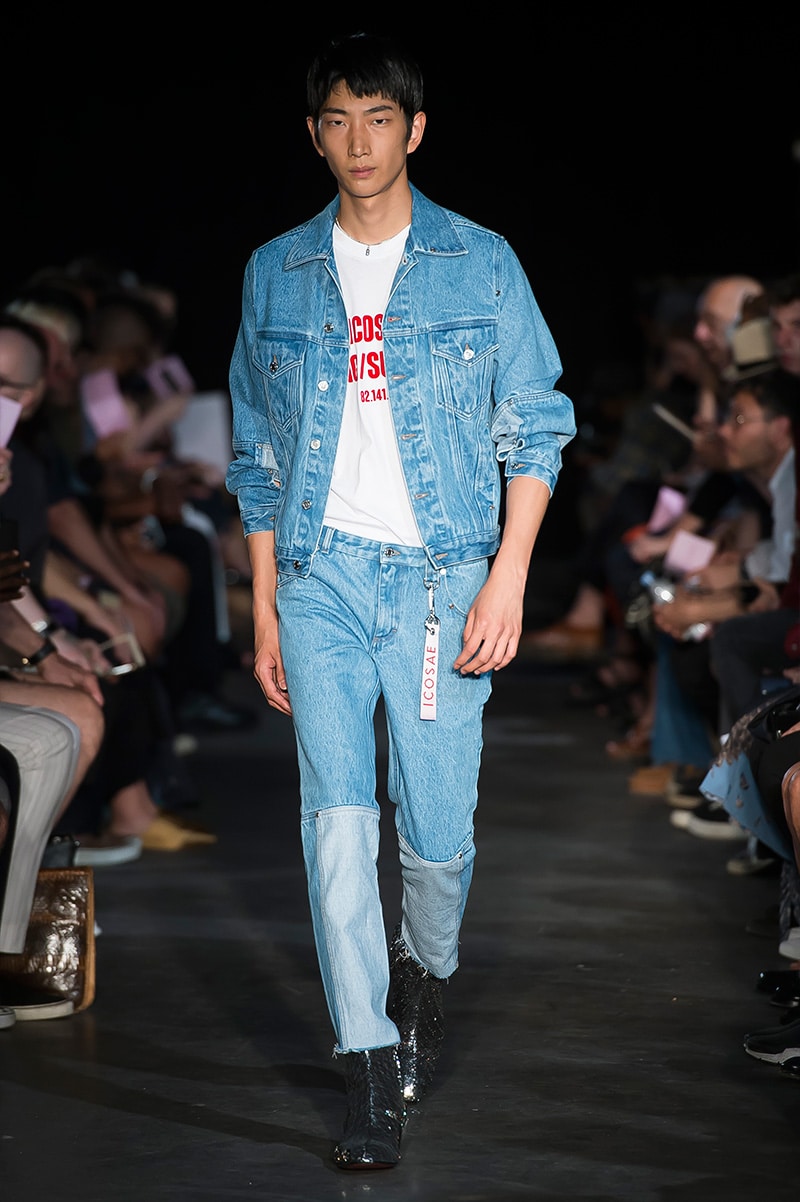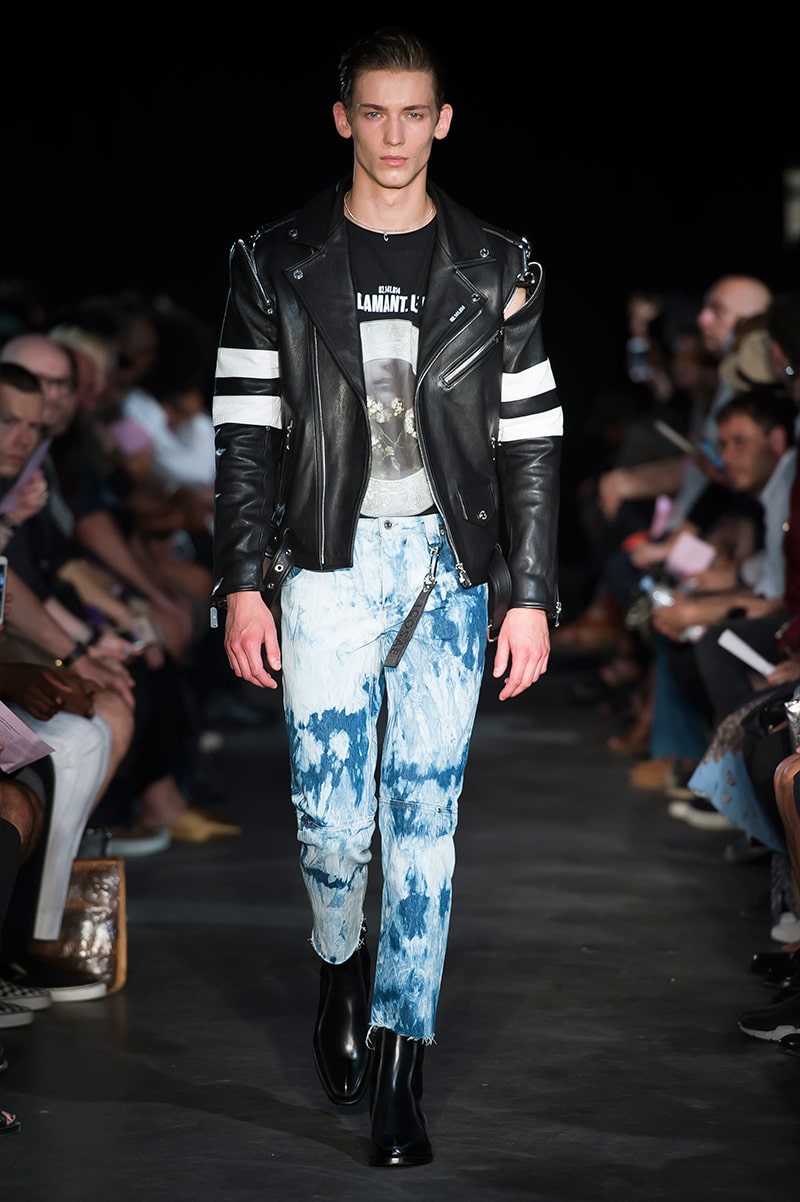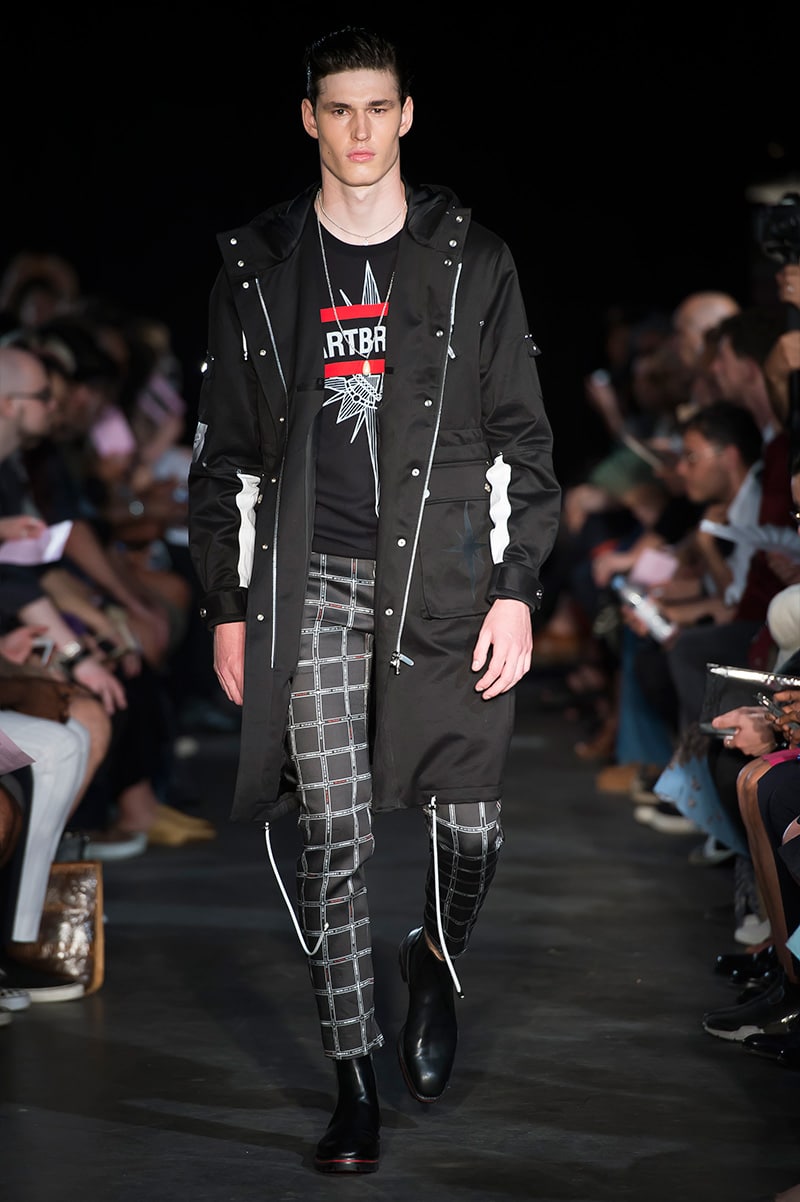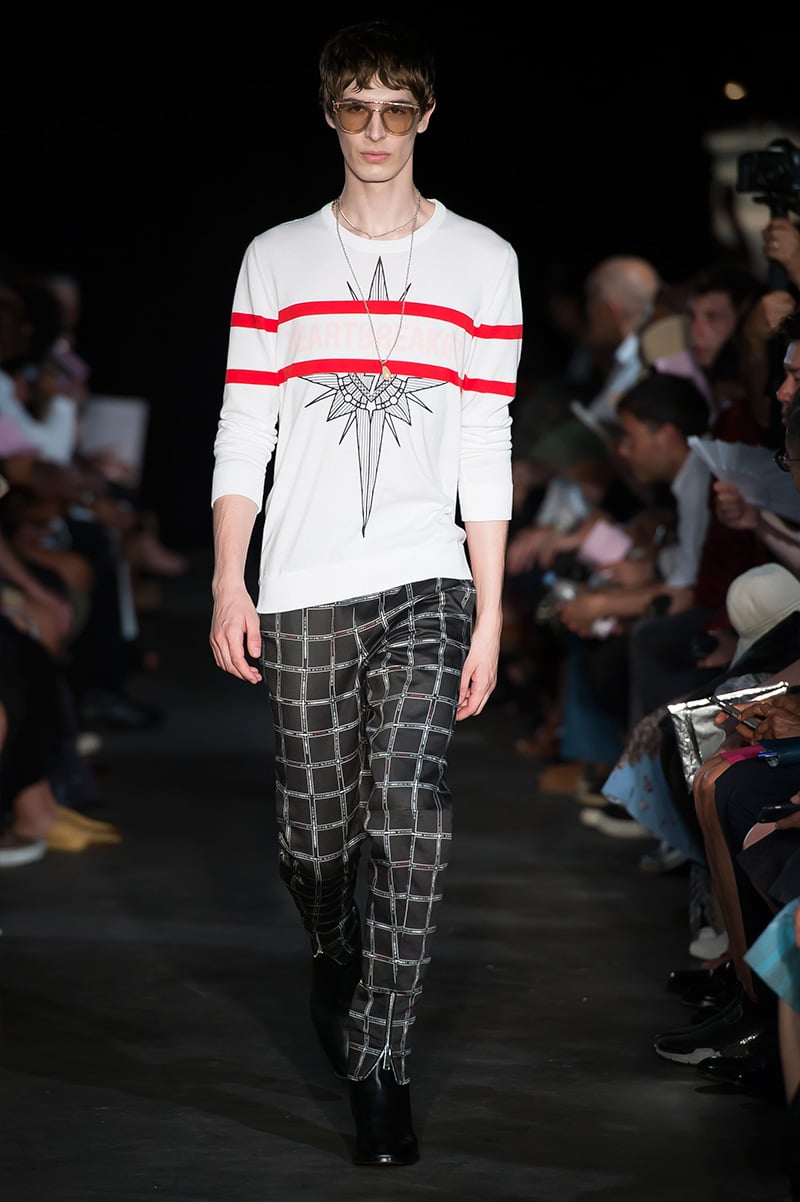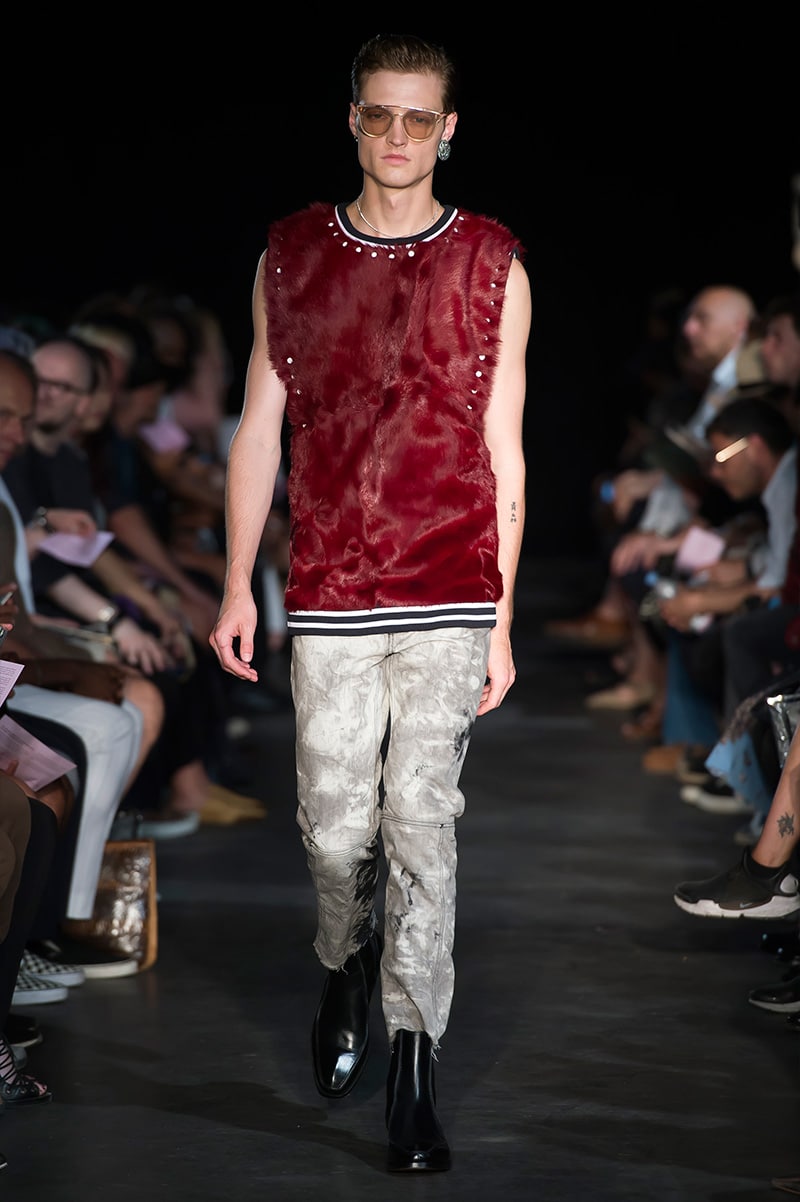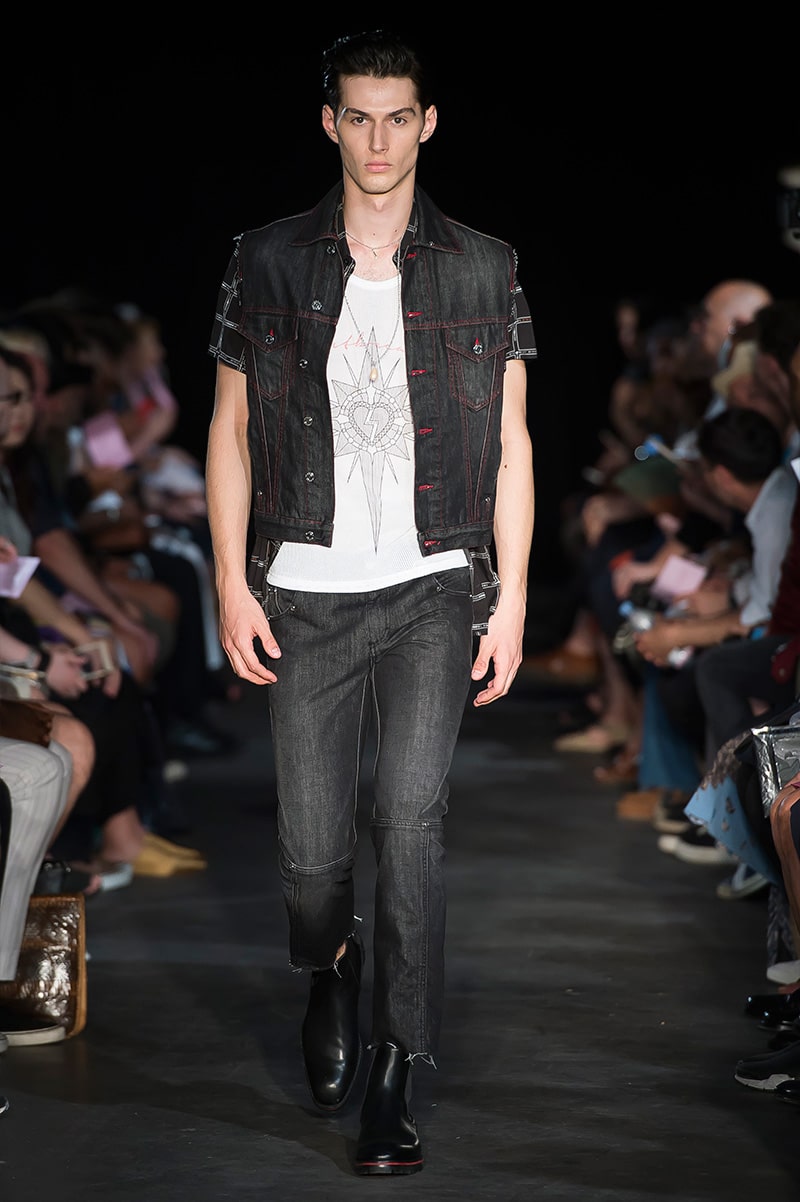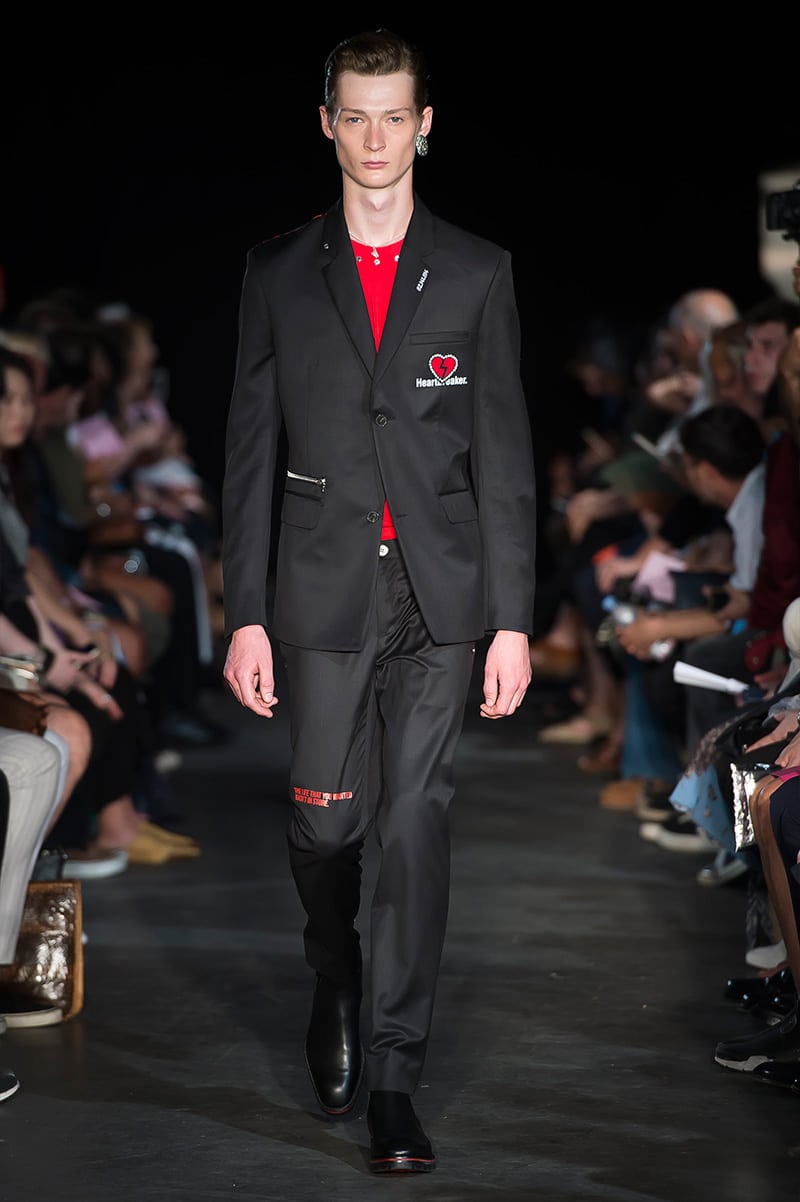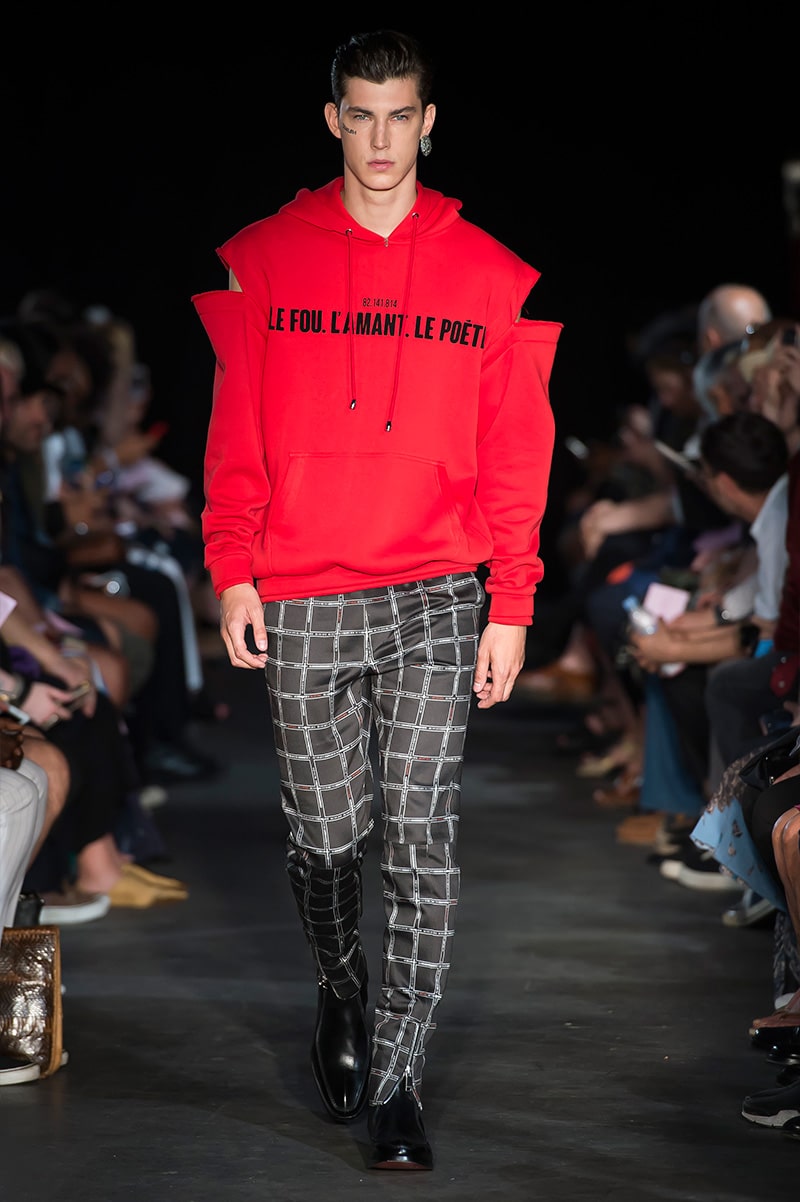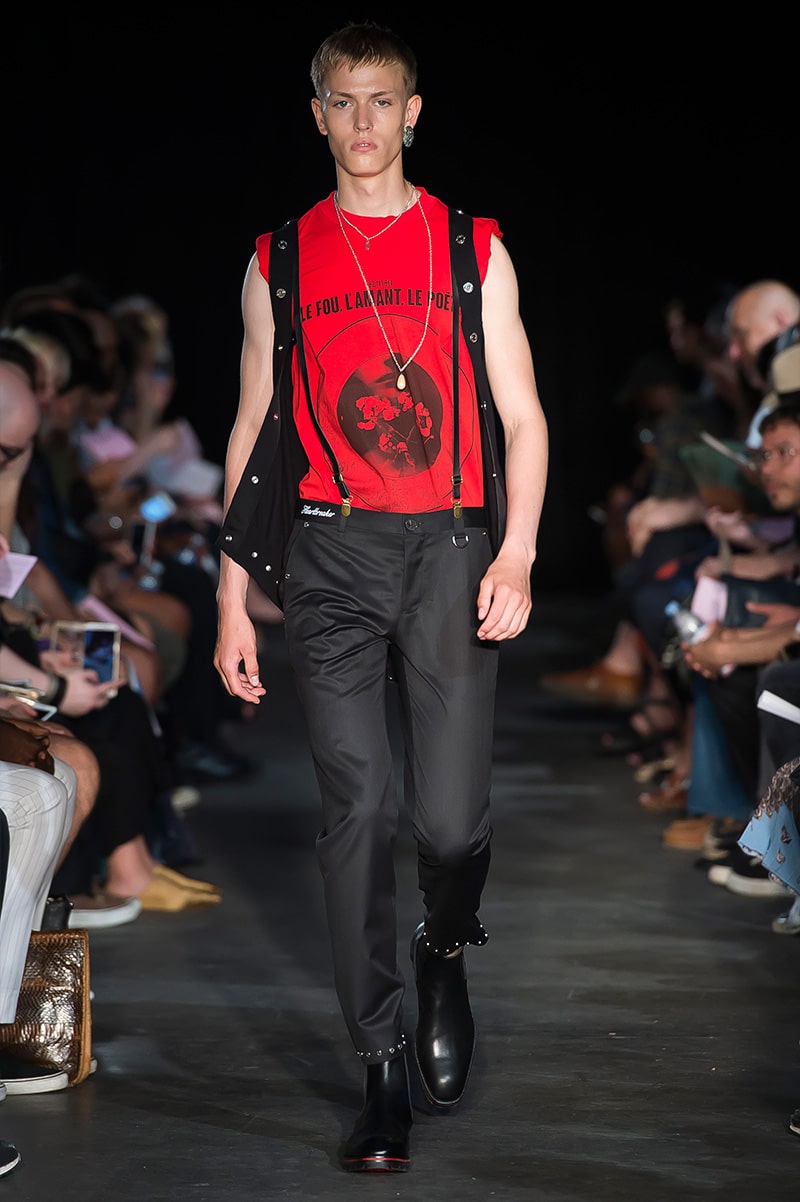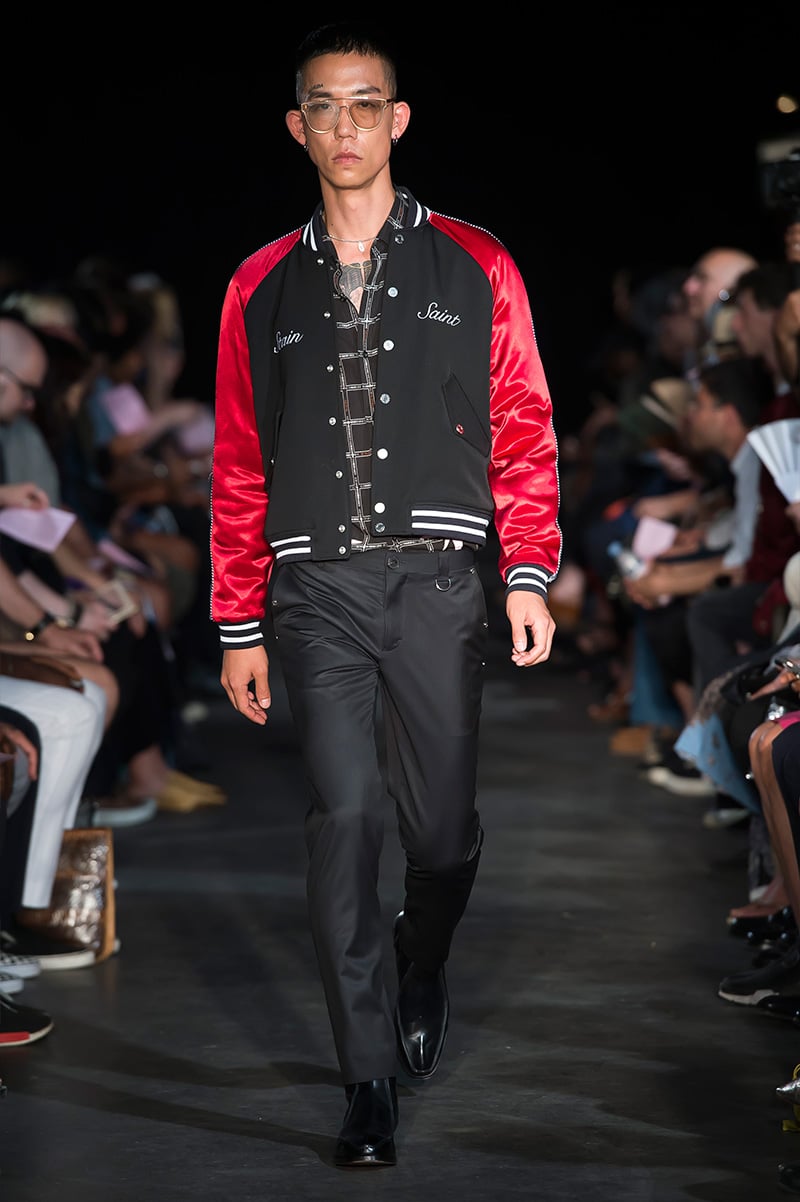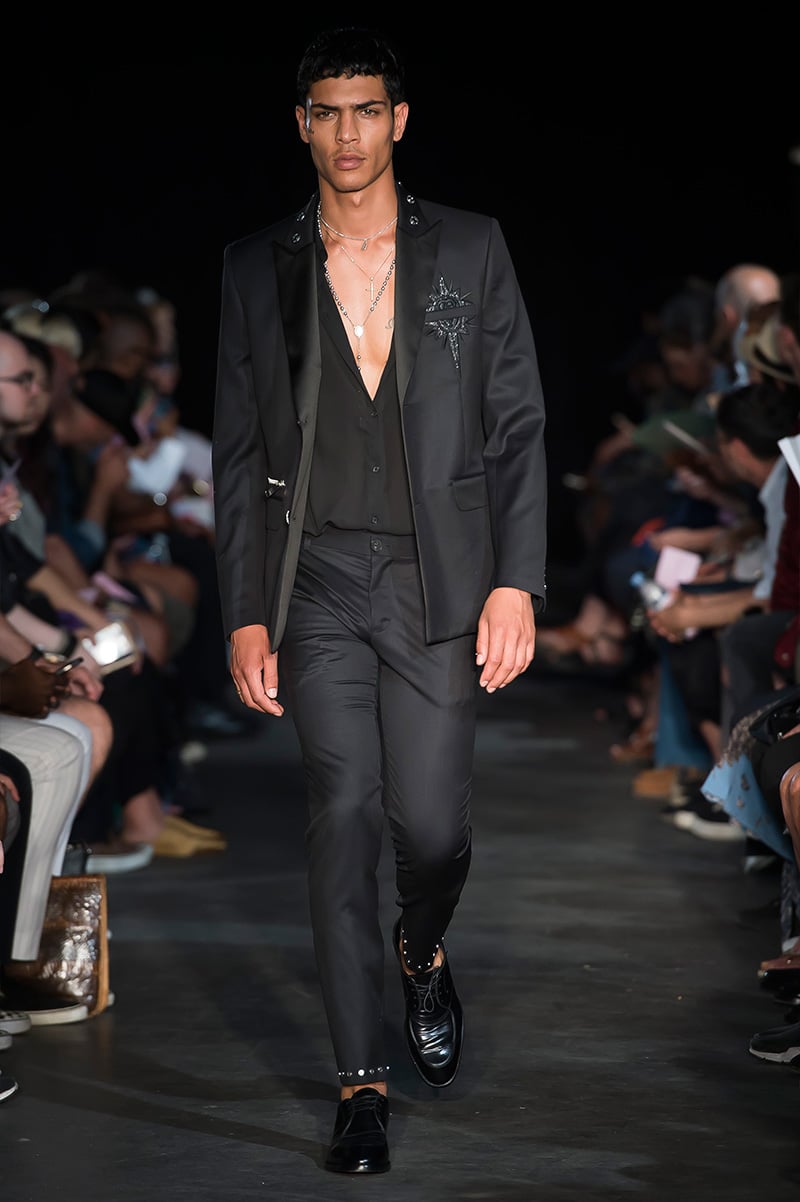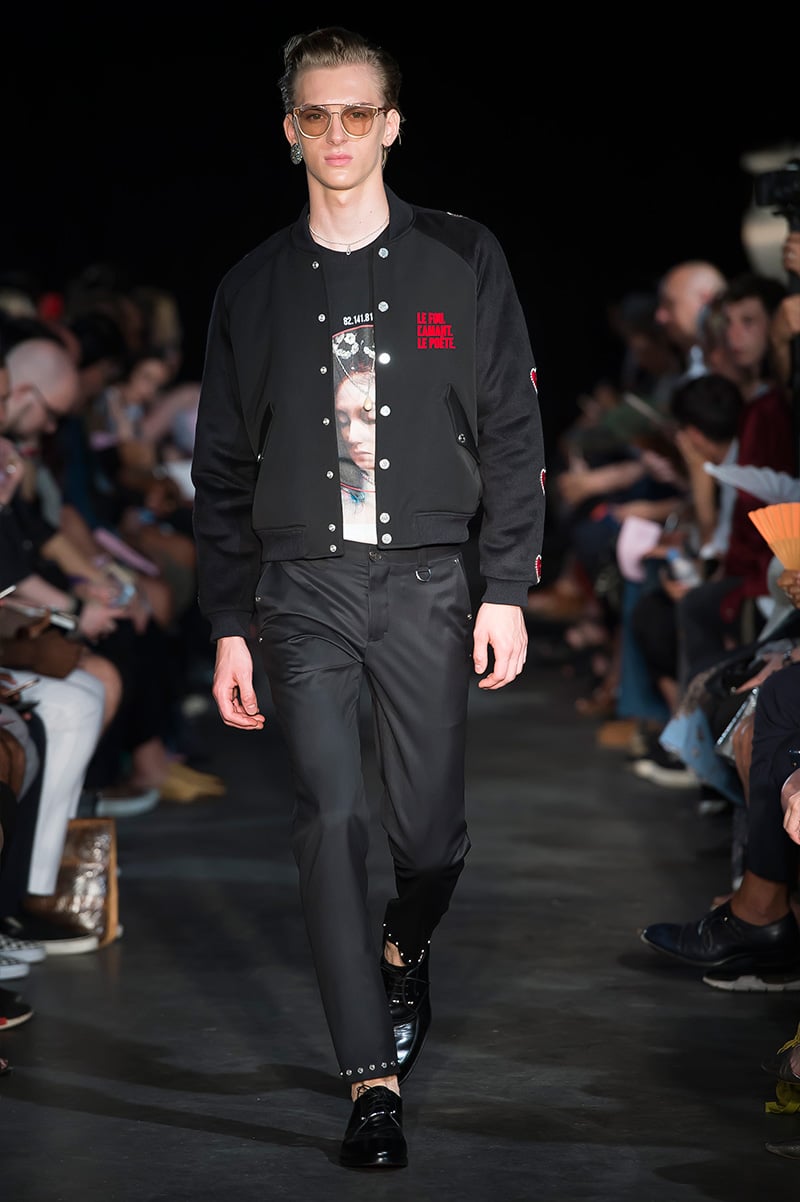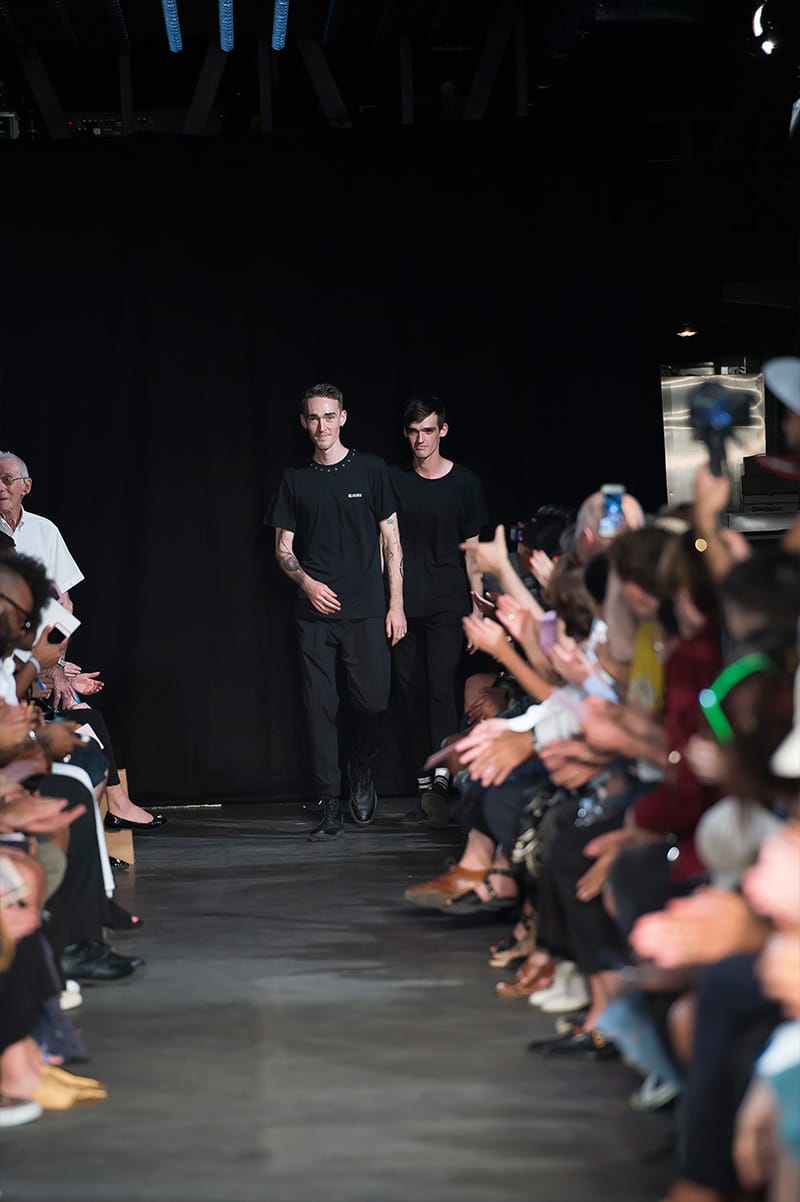 This collection entitled "The World has music for those who listen" is shaping the Icosae man. Magnetic and adventurous, he changes partners every night as he changes clothes: from a check-lined studded suit to a denim jacket flagged with a heartbreaker embroidery, literally decoding his attitude.
This season, the designers pictured him on a Los Angeles summer night transposing the sunset aurora pink colors on lightweight silky fabrics, imagining a star filled night sky through glittering embroideries on the runway. The seasonal Muse painting is worked as a serigraphy print on a delicate mix of wool and silk fabric for coats. The recurrent serial number 82.141.814 is lining the Icosae tartan pattern for tailored jackets. The collection
The collection broadens the irreverent vision of the brand getting richer in techniques like laser cutting or acid printing and attentively mixing handcrafted elements such as bullion wire embroideries or branded metal details. This summer season aims to offer an optimistic take on life, willing to share the idea that when you choose to look, the world has beauty to offer.