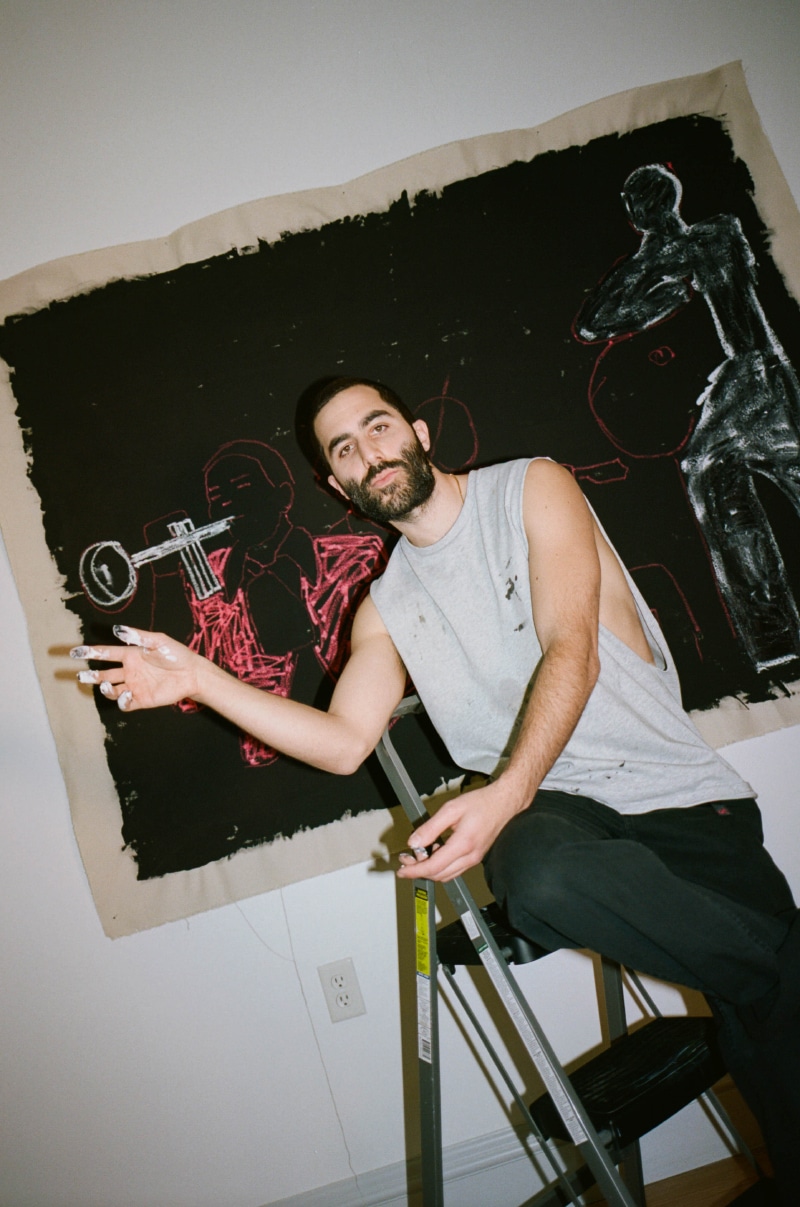 Self-taught Iranian-American artist Makan Negahban is showing his art with a solo exhibition called "Human Sequence" at Boon_Room space in Paris. The title of this exhibit refers to the notion that life is a sequence of moments, emotions and events that shape the human experience. Each painting shows a unique scene, allowing viewers to reflect on the beauty and complexity of human existence. Just as life is momentary, he captures these moments in the nine paintings. The use of these mediums and techniques encapsulates the organic evanescence of life, emphasizing the beauty of the transient.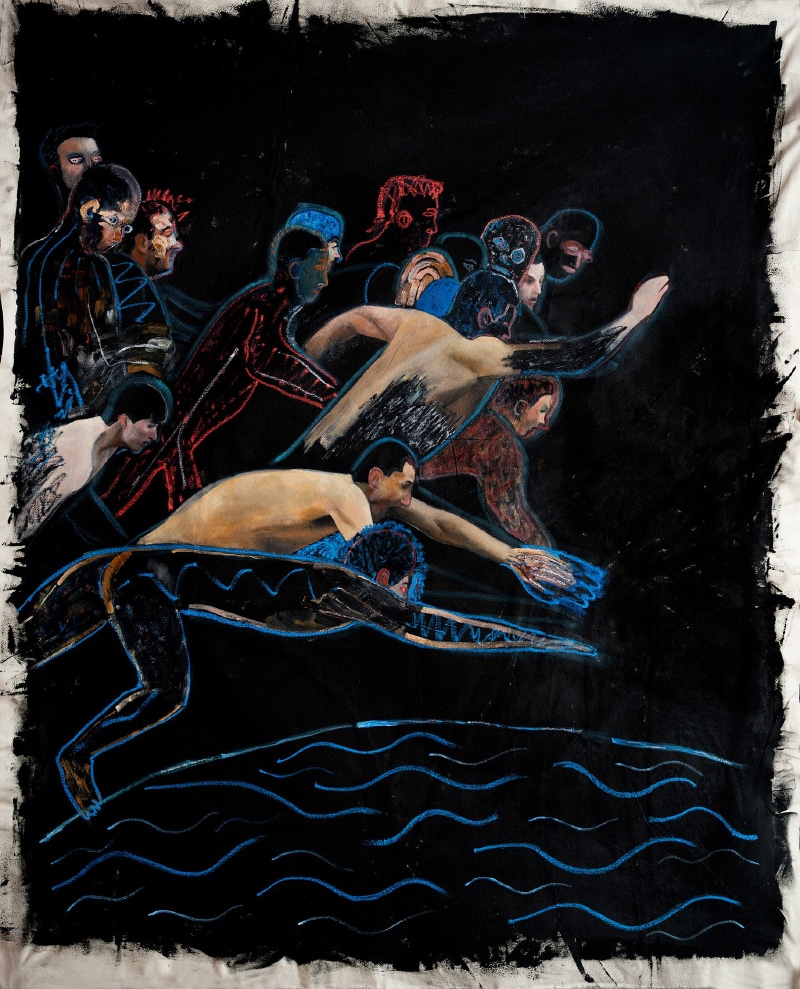 Having written and performed music for ten years already, Makan transitioned to painting and has since been a part of various group and solo shows. His work is broad in technique, composition, and in the application of mediums to make use of the rich array of artistic languages afforded to a contemporary person to better express and explore the vast ecosystem of experience. After a solo show in September 2022 in California, he has recently moved to New York City for a residency with Project Moné, where he is simultaneously expanding on the representational works he showcased last fall and developing a new series with new aesthetic and conceptual intentions. The representational works are a means of capturing a raw and expressive performance. They are executed quickly on unprimed, unstretched canvas, and aim to contain within them the energy of the moment. The subject of these paintings are scenes and moments of human activity; by presenting these scenes using the entire scope of representation, from primitive scribblings to realistic renderings, Makan's paintings both exist as lively vehicles of expression and also as tender meditations on the ephemeral and fleeting quality of the aesthetic moments of human experience.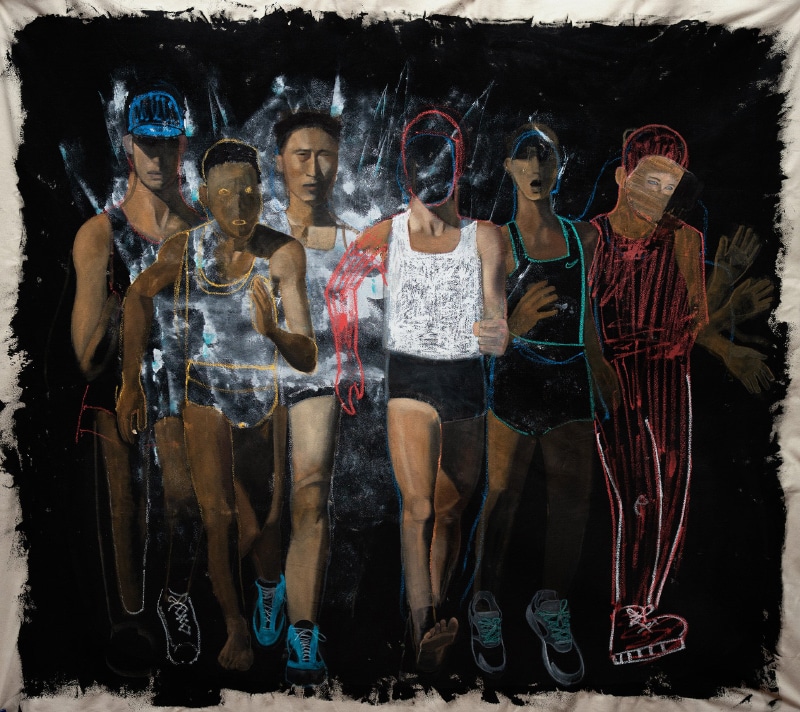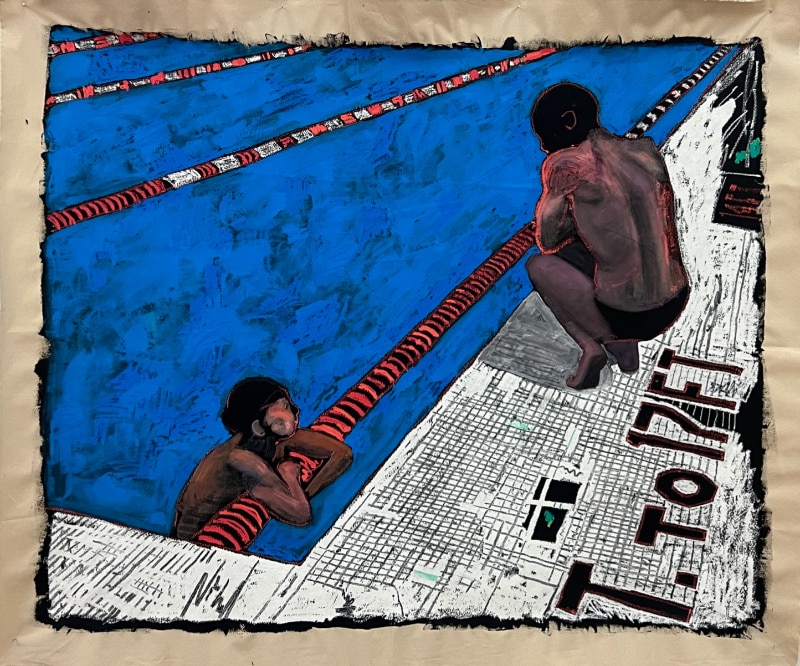 These new pieces explore the relationship between our intellectual being and our immediately felt experience. Specifically, the works aim to recalibrate our attention and appreciation of that fluid aspect of our being that is characterized by the direct apprehension of things before concepts, ideas and analysis. He's taken the various shapes of our conceptualizations and uses them as a compositional framework to express the immediate and the aesthetic, and to comment on the inherently reductive nature of articulation. There is an intentional disregard for the content of these words; the paintings are a willful regression to champion intuition over analysis.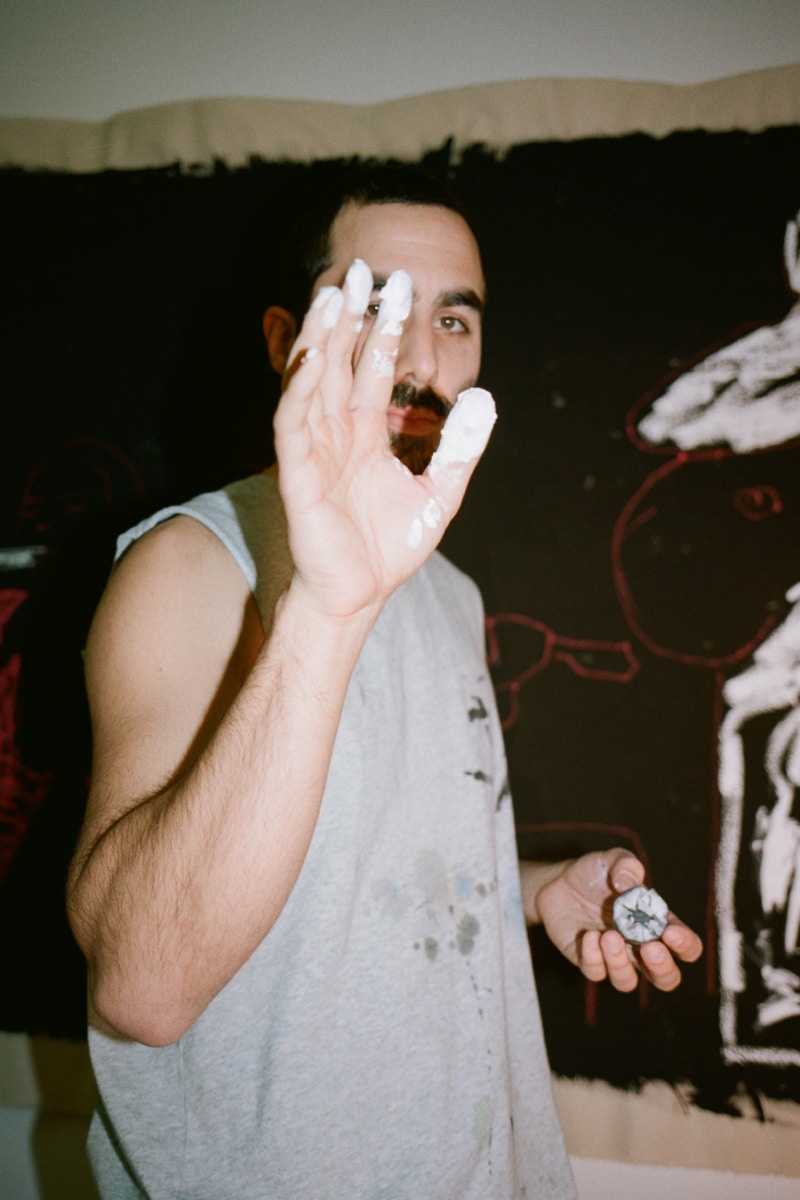 Makan Negahban – Human Sequence till May 26th at Boon_Room in Paris.