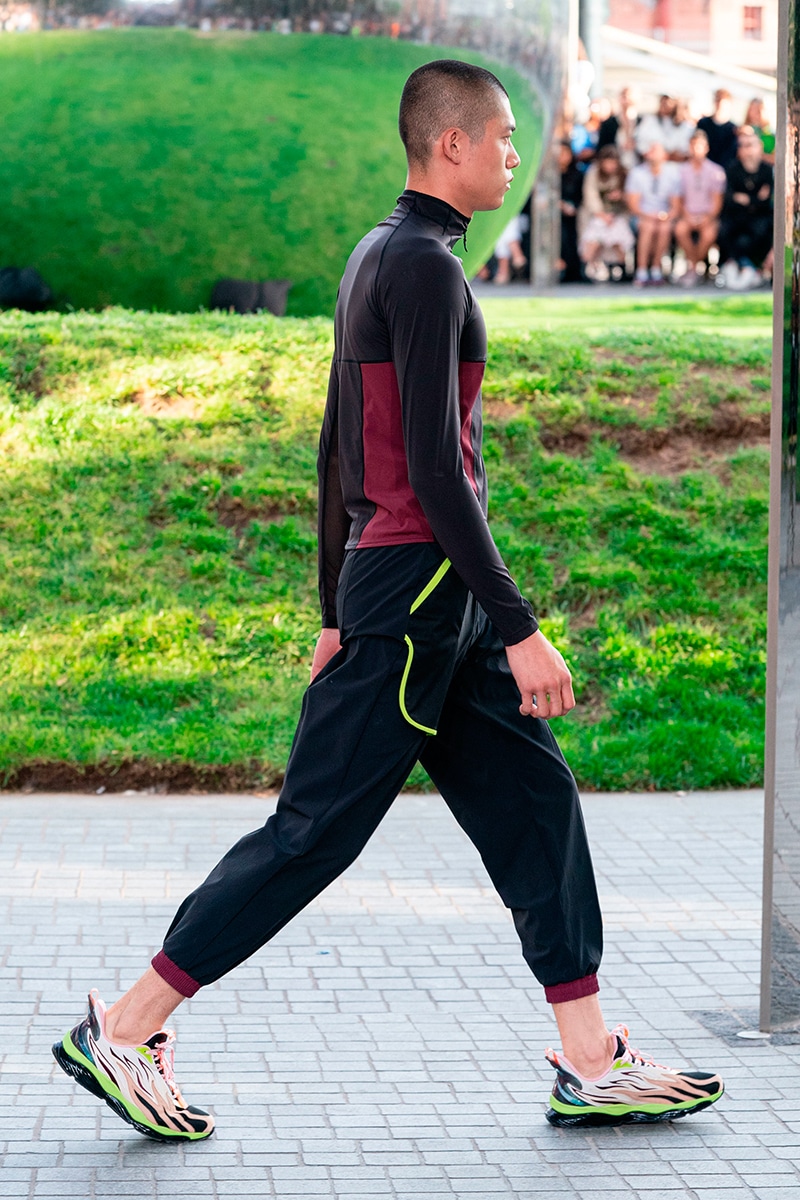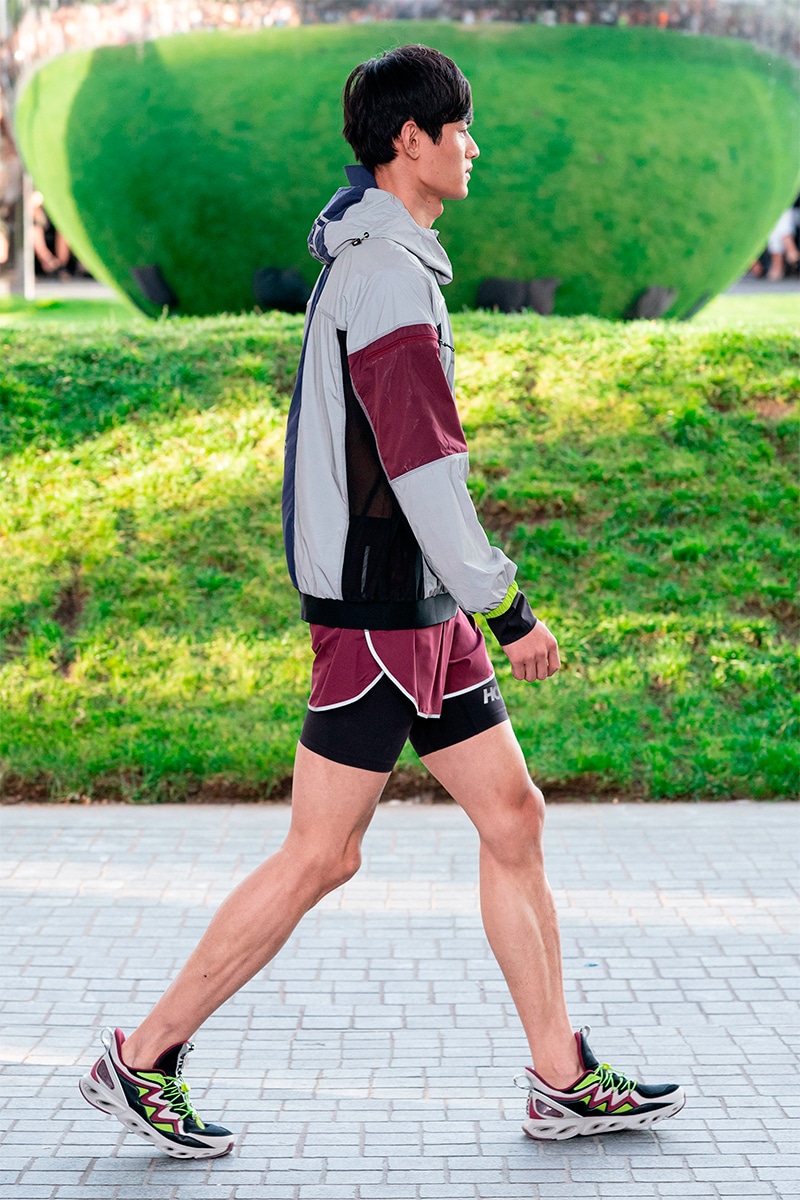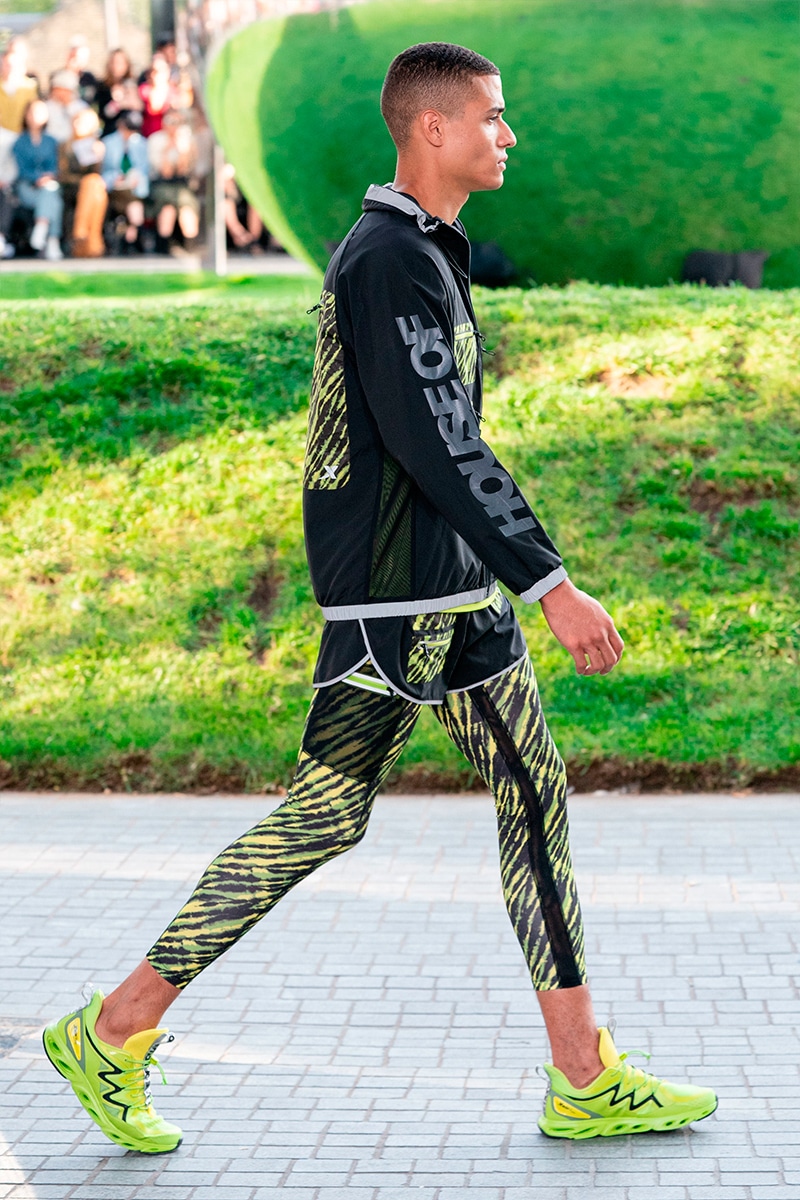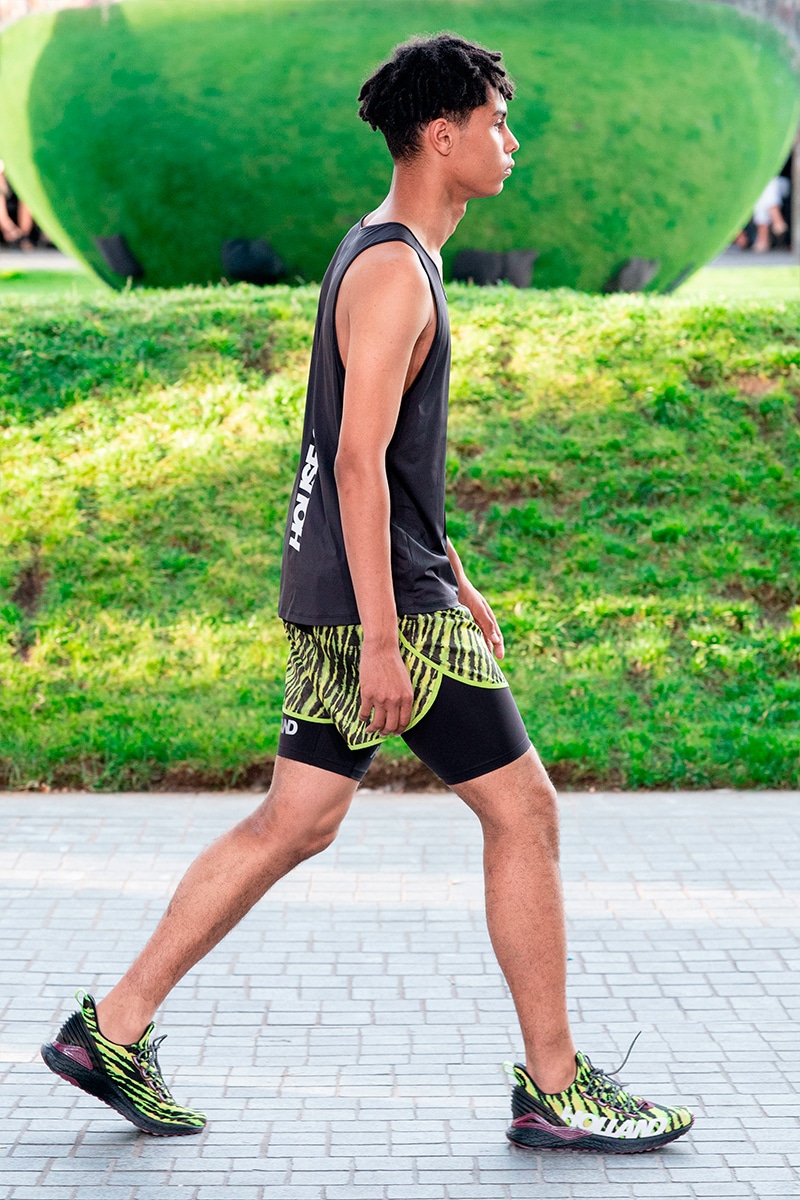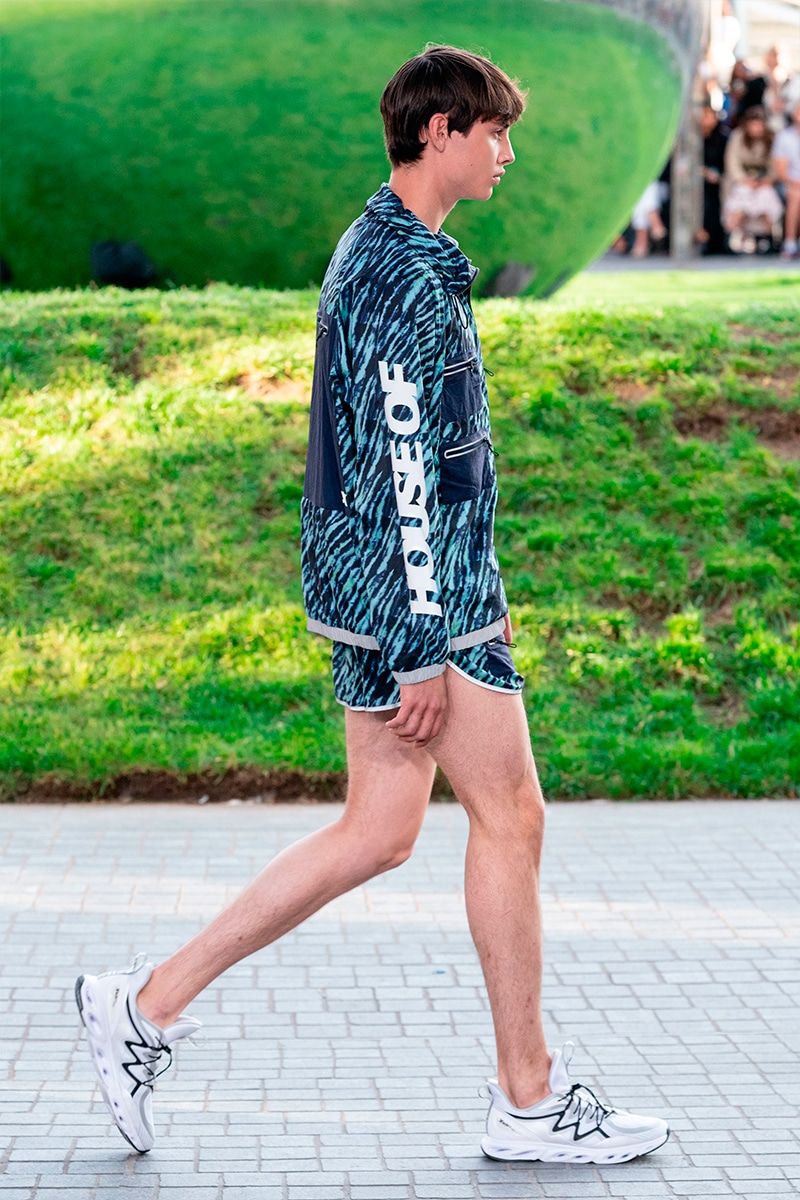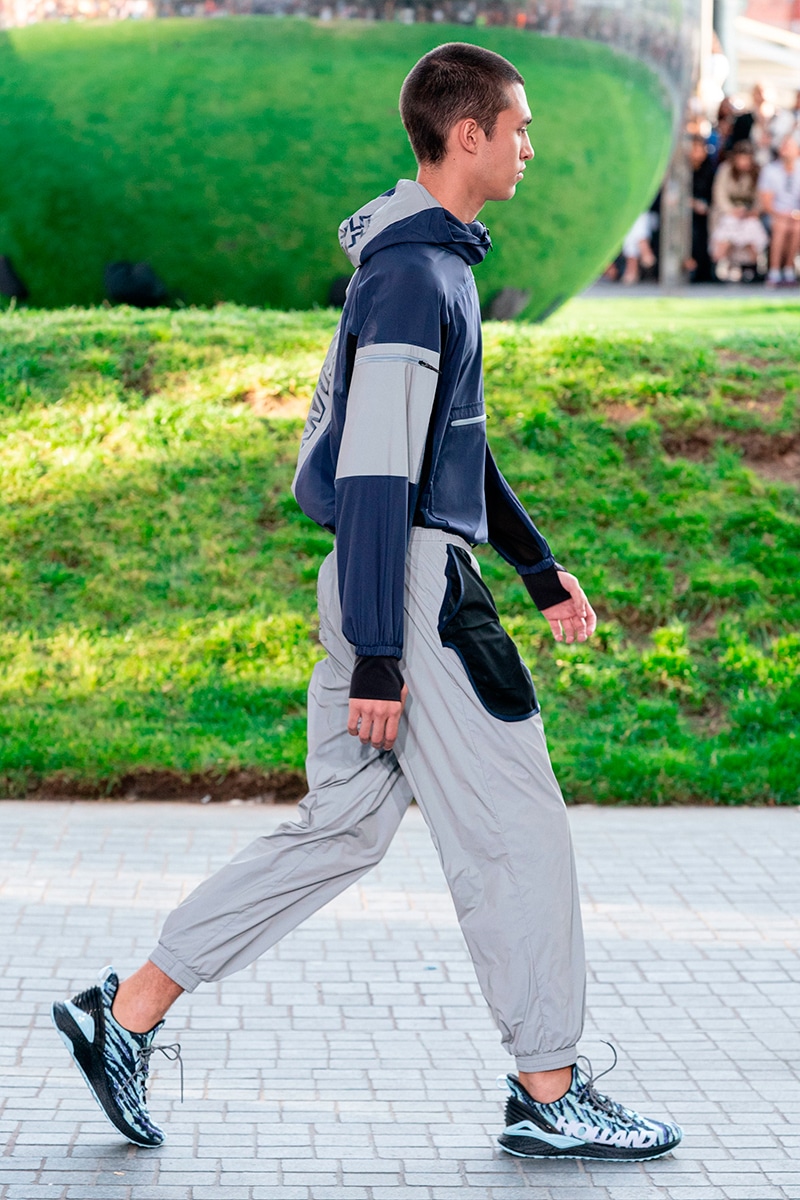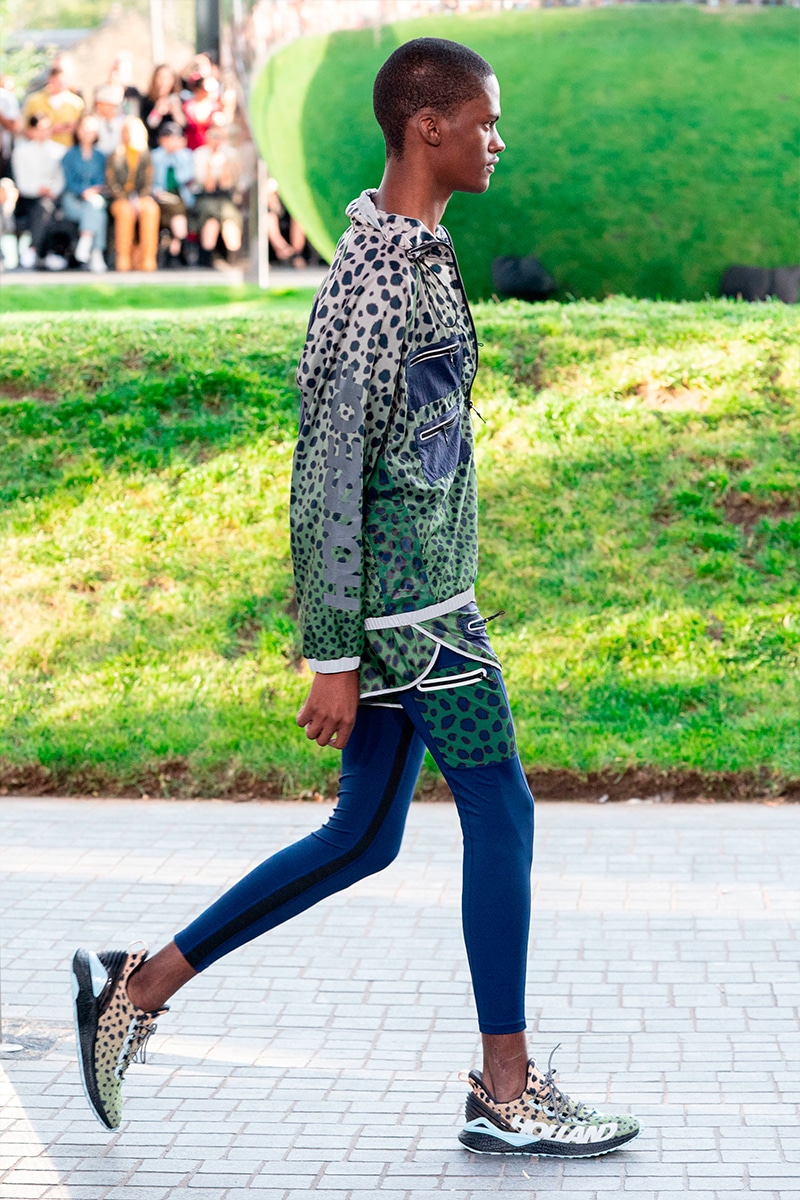 It was a walk that spoke real dynamism and force: House of Holland's latest collection saw 1970's Disco movements and rave culture of the 1990s, blending to form an open dialogue to the pleasure party seekers, the heavy dance floor hitters, and the music lovers.
The collection epitomizes the archetypal night time wardrobe of "look-at-me" dresses, and don't-touch-me tailoring. The palette was pretty cheerful, including the likes of bright neon lime, pastel pinks, and blue organza, delicately layered over activewear and burgeoning an attention-seeking a range of looks. Sharp tailoring propositions were updated in purple silk moiré', with black satin tuxedo lapels. Tuck pleating and paneled monochrome satin are worked into both maxi and micro dresses, with a fluid movement. Denim stays a key element in the collection, and is re-worked into blonde, stone-wash outerwear with paracord weave detail. Metallic rainbow lurex, chenille guipure lace, glazed leather, and textured snakeskin create a bold story, nudging to a golden disco era.
Performance trainer's footwear, which has been created as part of an athleisure wear partnership with leading Chinese sportswear brand Xtep, it's been featured throughout the collection and is showcased in full during the show's finale.
A collaborative look with finance solution Klarna appears as part of an innovative activation. Elsewhere, the City Runner capsule encompasses a concise performance running capsule that works with technical fabrications into multi-purposeful casual pieces, fronting streetwear silhouettes with House of Holland's aesthetic. The collection perfectly captures the duality of sport and street fashion, creating a modern, fresh, and youthful aesthetic. Tie-dye prints, previously spotted at House of Holland's Pre-Fall collection, are reworked into an acid lime and teal for menswear and psychedelic peach stories for the womenswear collections.