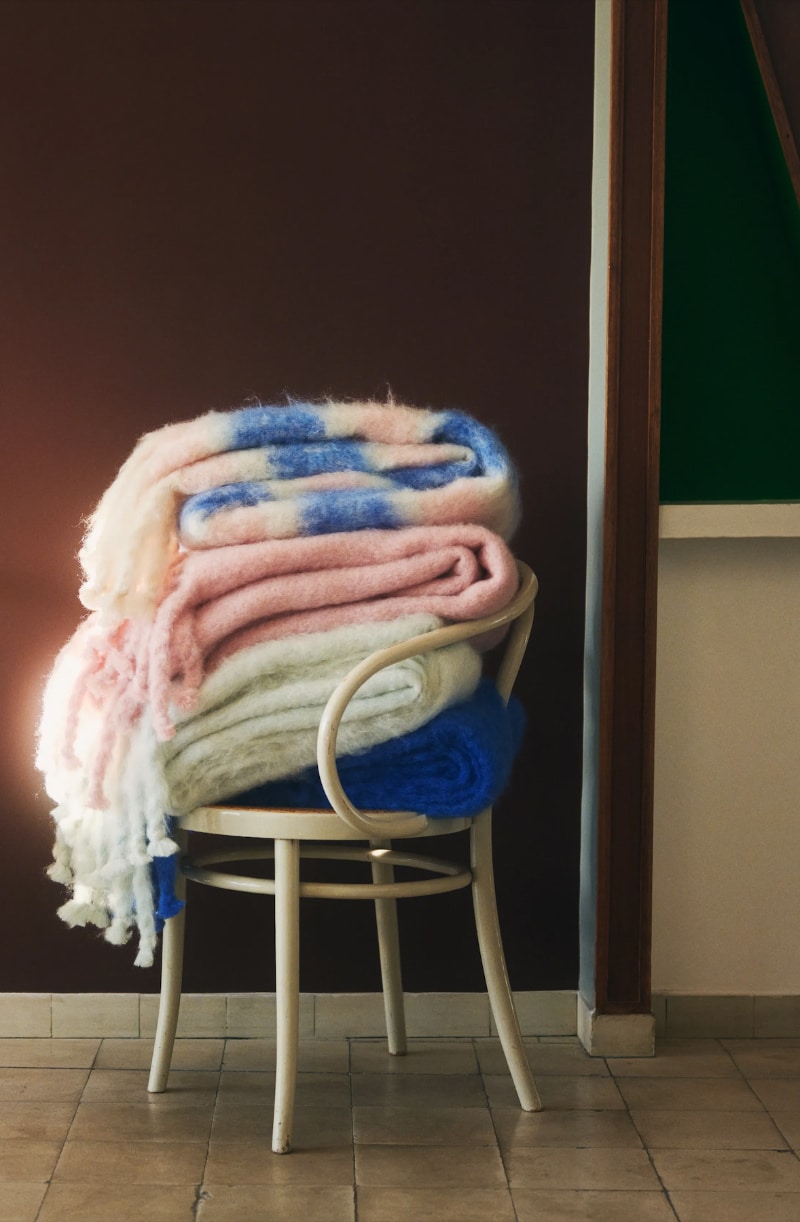 This week, Danish homeware brand Tekla introduced a limited-edition collection of blankets inspired by Le Corbusier's unorthodox and playful approach to color. Established in Copenhagen in 2017, Tekla was born from a desire to bring modernity and freedom of expression to the homeward category. Taking inspiration from art and architecture, most notably John Pawson, Donald Judd, and Agnes Martin, it creates elevated yet functional homeware pieces that center à timeless, straightforward design expression.
In partnership with Les Couleurs Suisse AG, the collection was presented in exclusivity at the studio-apartment of Le Corbusier in Paris. Tekla explores the colors of the famous architect-designer with a limited-edition collection of blankets, crafted from soft mohair in four brilliant couleur ways and finished with a natural fringed edge. Charlie Hedin, the founder and creative director of the brand explains that "Le Corbusier's legacy has always been an inspiration for Tekla – he's one of the most influential architects, synonymous with modern architecture. In Our research for this project, we also realized his incredible contribution to color".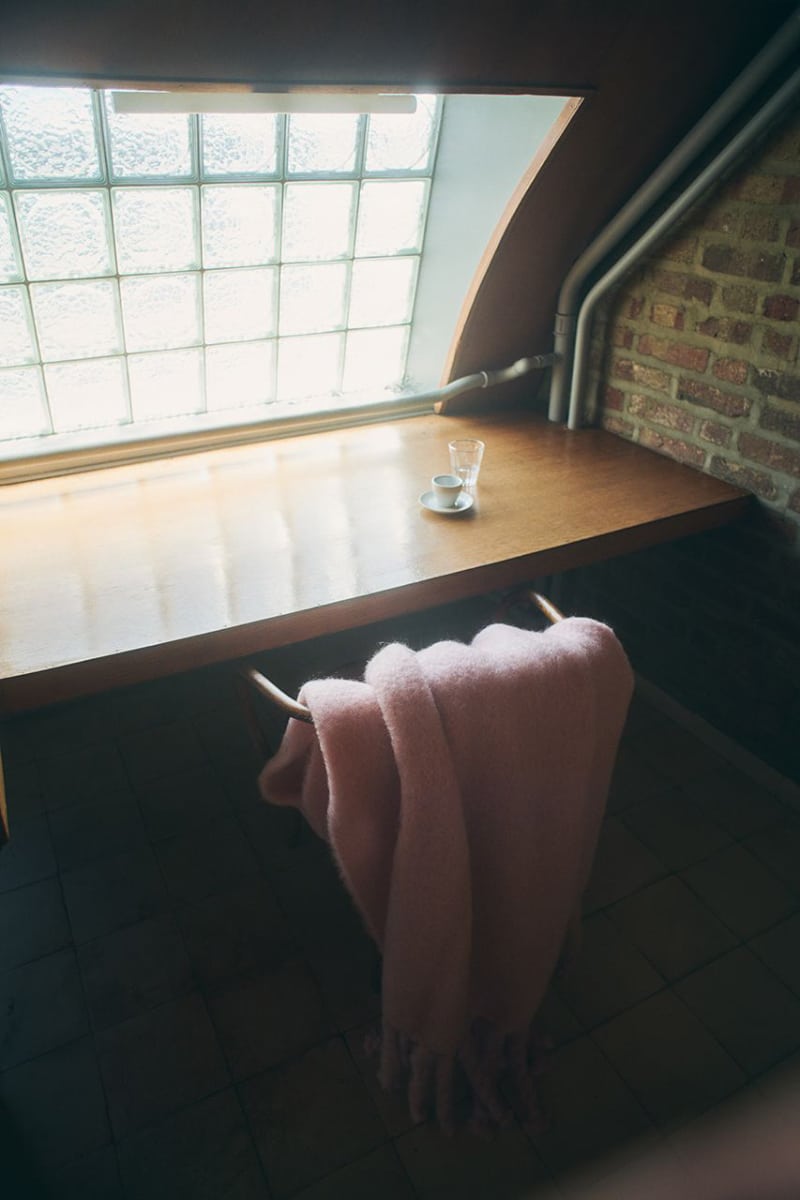 The collector of four mohair blankets takes inspiration from the architect's Architectural Polychromy, comprising 63 Color shades created across two palettes in 1931 and 1951. Le Corbusier used the solo RS as accents on building facades and interiors to create dynamic and emotional effects. Much like Le Corbusier, Color and its ability to change a space's impression is at the heart of Tekla. These colors are a natural foundation for this limited collection of blankets.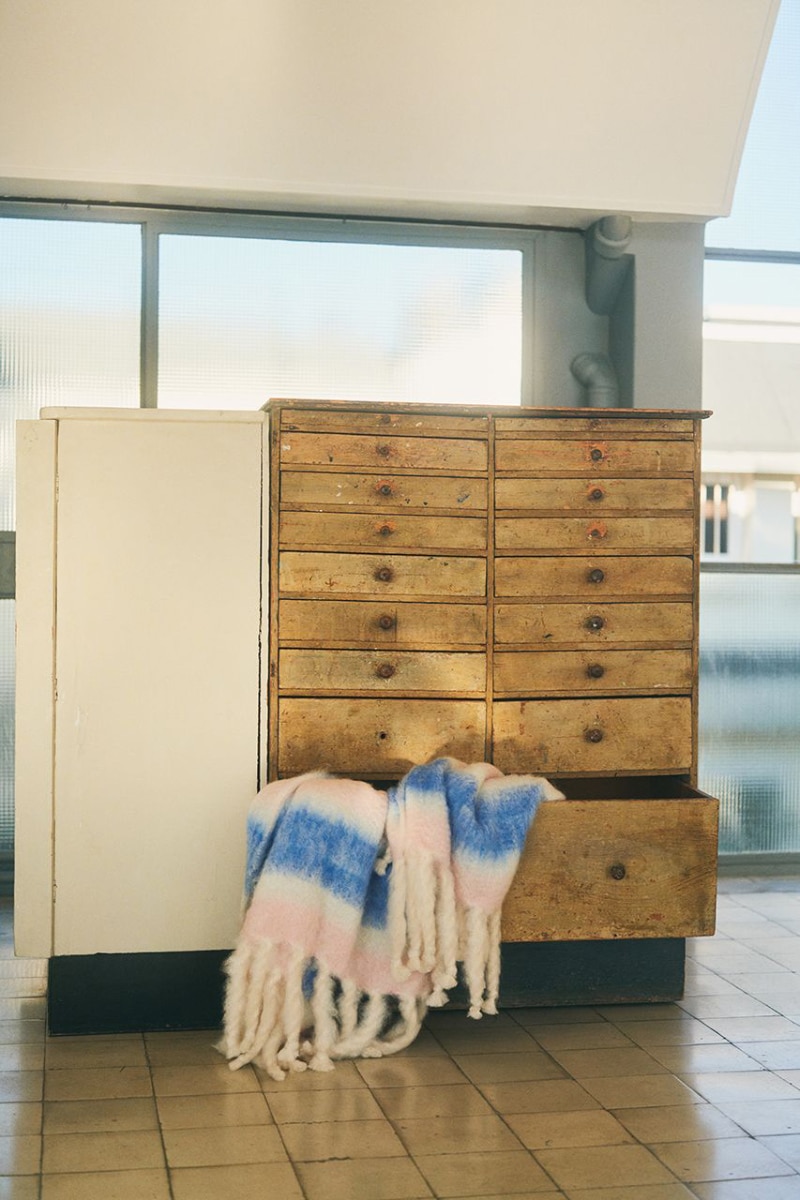 This limited collection, which is the start of a long-term partnership between Tekla and Les Couleurs Suisse AG, is now available for pre-order with delivery from mid-November, selling exclusively at teklafabrics.com and selected retail partners.
Pictures by Ola Rindal