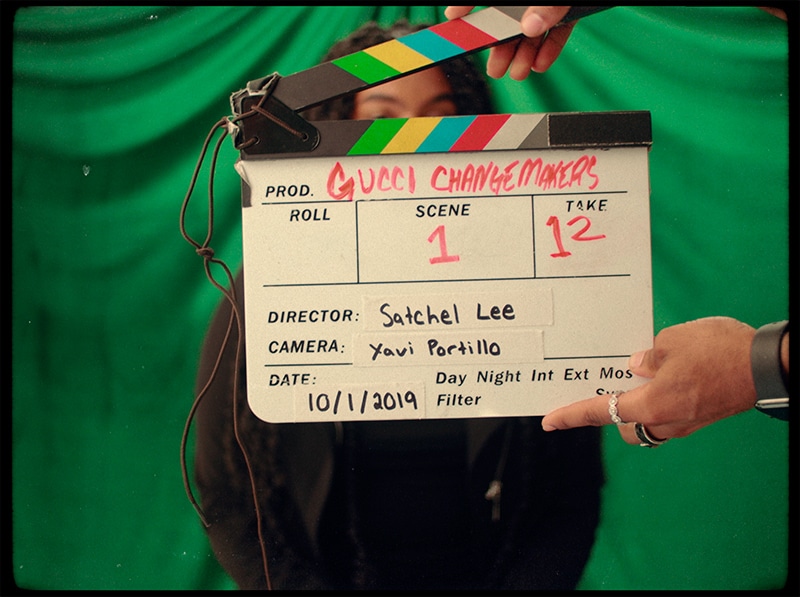 Iconic label Gucci is formally accepting applications for its North America Changemakers program initiative, encompassing the multi-year $1.5 million scholarship program and $5 million impact Fund for non-profit organizations. The Changemakers program was already put into place earlier this year to support, challenge and champion inclusivity in fashion.
On the point of announcing the scholarship and grant scheme, Gucci partnered with filmmaker and DROME Creative Director Satchel Lee on a short film, encouraging young people to put themselves forward and apply. For such occasion, Lee invited community members to share uplifting in-person stores, on camera. The film is narrated by Changemakers Council Co-Chair, Poet, and Author Cleo Wade who in a recent statement, remarked: "Change does not happen in theory, it happens in community. We are bringing the Gucci Changemakers initiative to life by bringing not only funds, but also time, energy, and care to communities that have been historically and systemically under-resourced and overlooked for too long."
On a further note, Marco Bizzarri, President and CEO, added: "We have always believed in the importance of creating a more inclusive and diverse industry so we must invest in and empower the next generation of creatives, designers and leaders."
The leading-edge initiative splits itself into two different tangents.
The Gucci Changemakers Scholarship Programs: Gucci will hand over $1.5M across two scholars programs, Gucci Changemakers Scholars and Gucci Changemakers x CFDA Scholars by Design. The initiatives will gain a refreshing shape for all young people in the industry, through an exclusive set of pioneering experiences in fashion. All eligible students, pursuing a degree at a college and/or university in North America are fully eligible to apply.
The Gucci Changemakers Impact Fund: This fund, ranging from $10,000-$50,000, will be awarded over a period of five years, beginning from January 1st, 2020. All information available at www.changemakers.gucci.com.
Both programs fall under an imperative wave of "positive collectiveness", with an aim to break down barriers and build a much more inclusive state of mind around fashion and beyond.