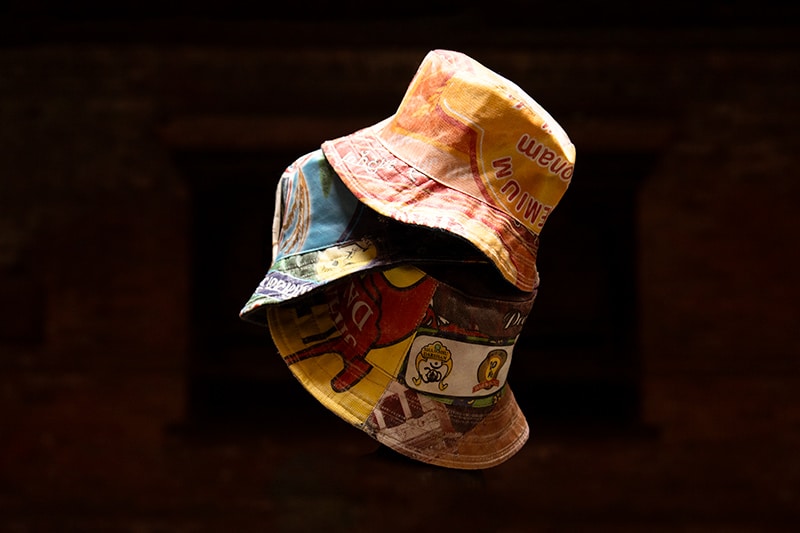 This type of accessory is quite common nowadays and has become the must-have of these last seasons. HEMPER wanted to reinvent and redesign the bucket hat not only in its shape but also through the use of different completely sustainable materials.
Its outer part is made up of its mother fiber, hemp. While in its interior we find a quite unusual material, recycled rice bags. In addition to reducing water consumption in the manufacture of hemp textile fiber, HEMPER has reused recycled rice bags from Nepal to line and waterproof the hat. These bags were collected by Hemper's team from the streets of Kathmandu, since Nepal's rice consumption far exceeds any European region and hence there are millions of bags of rice scattered throughout that geographical area.
You will find them in different colors and their shades have been impregnated in a natural and sustainable way. Ah, and it is also reversible!