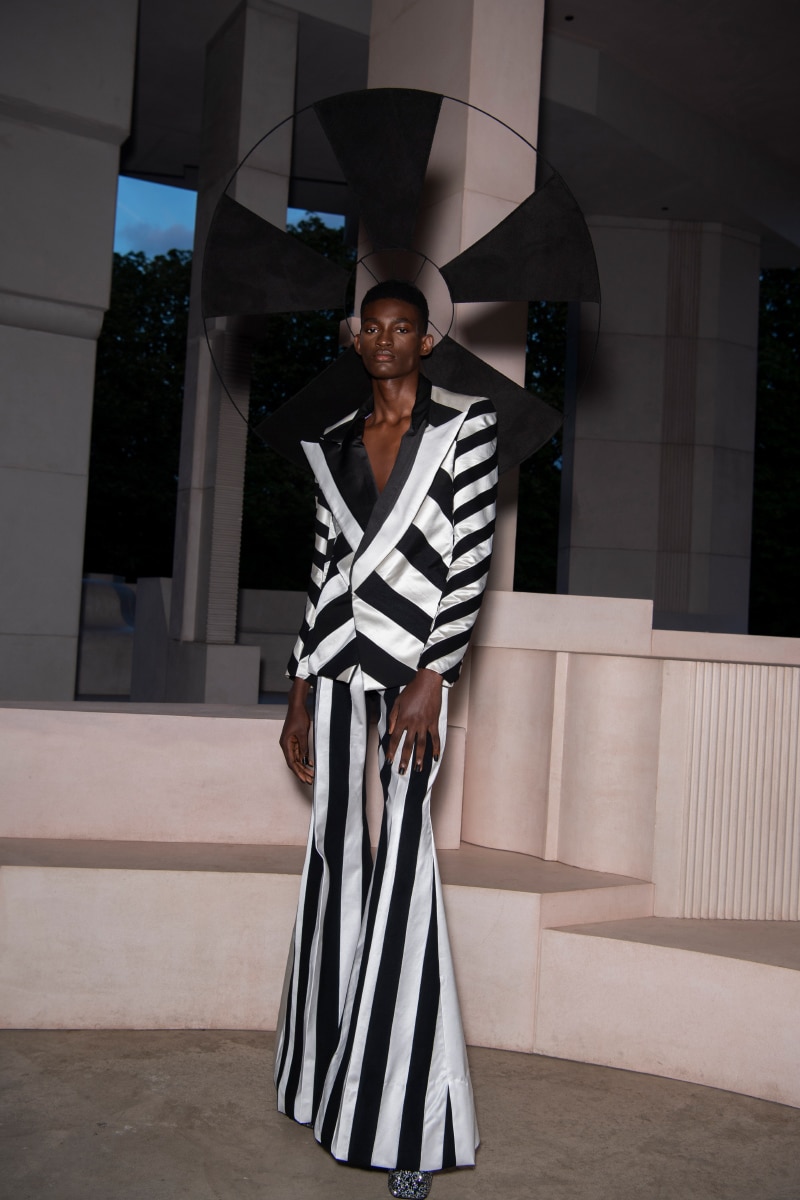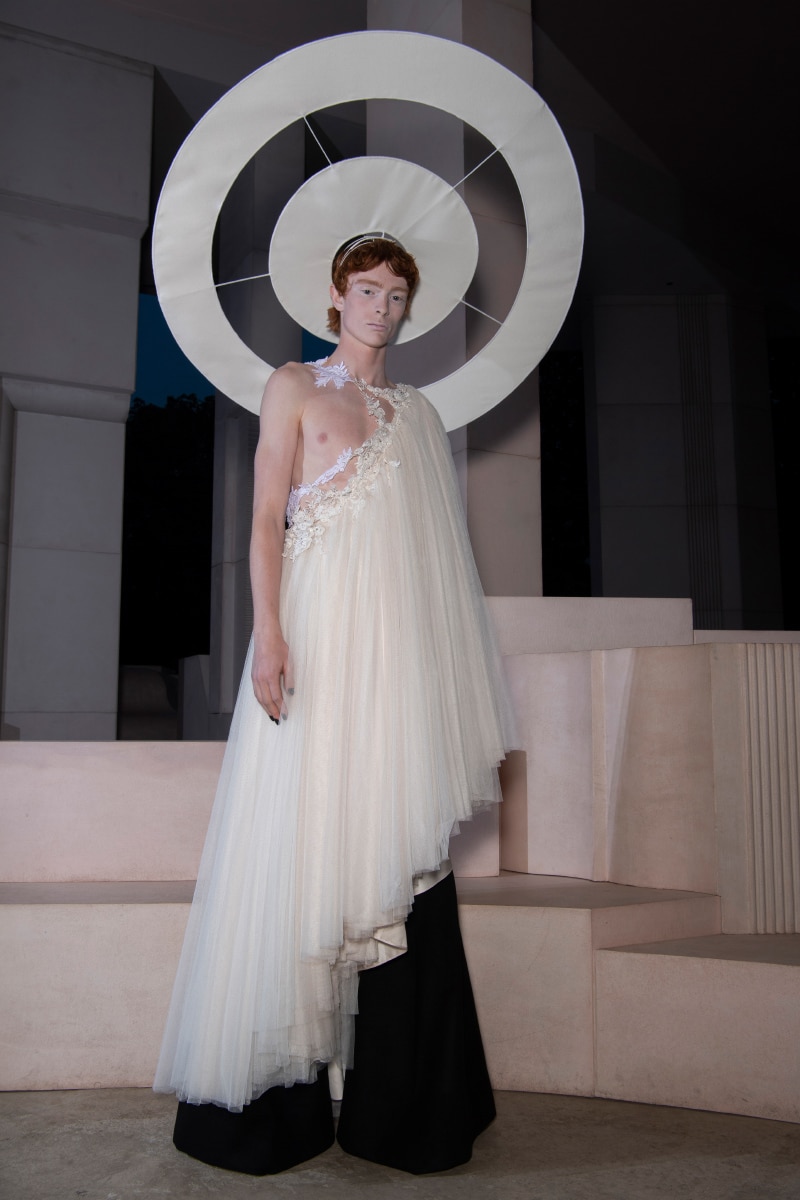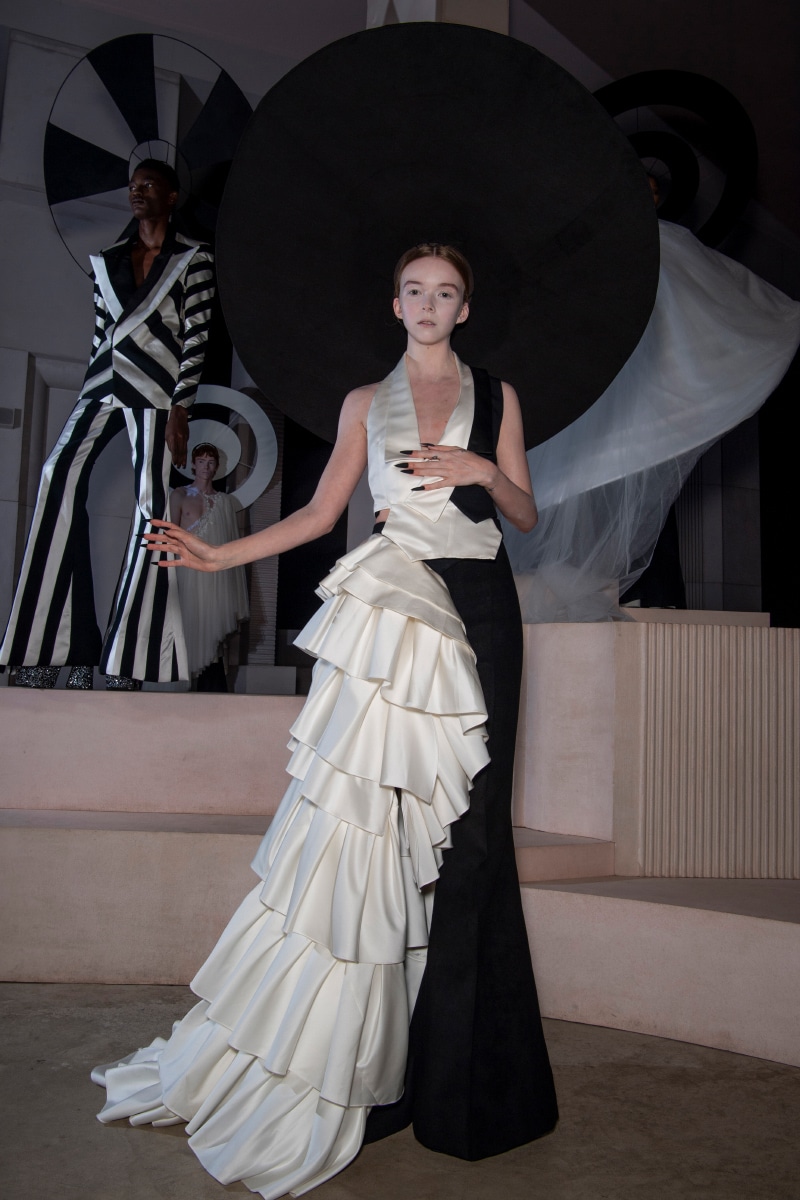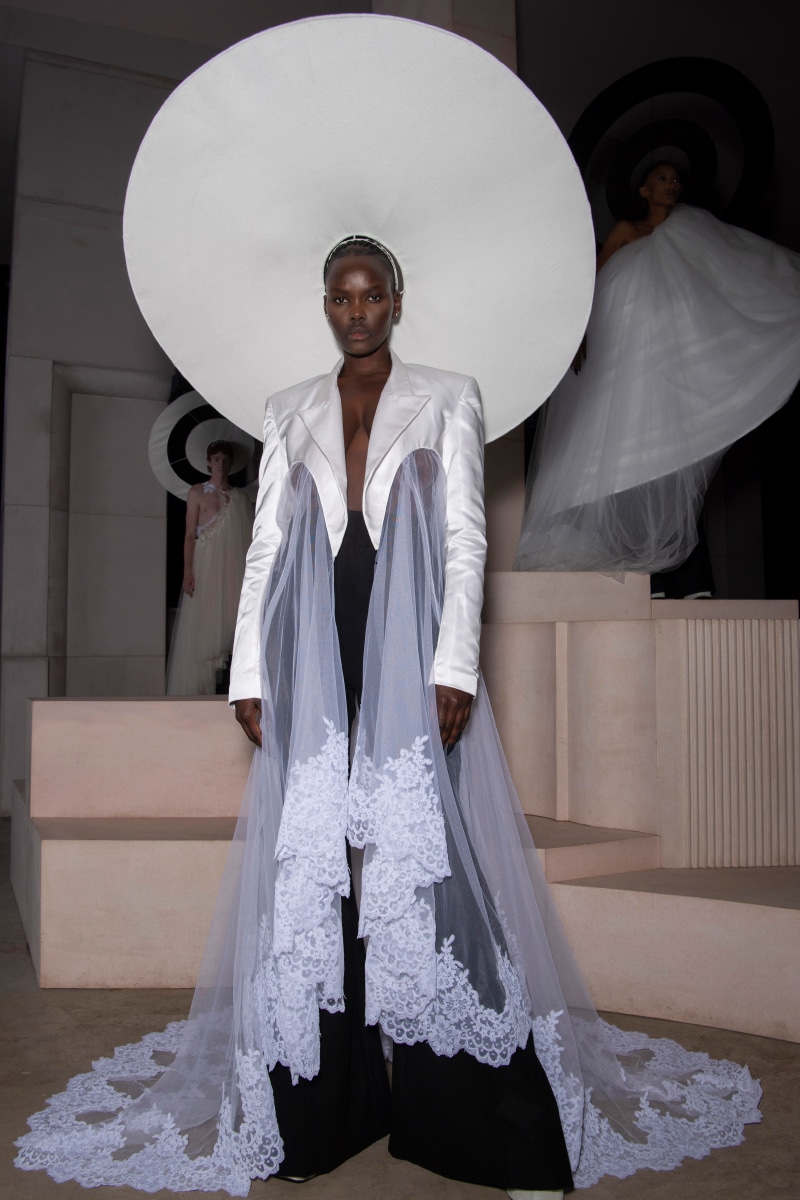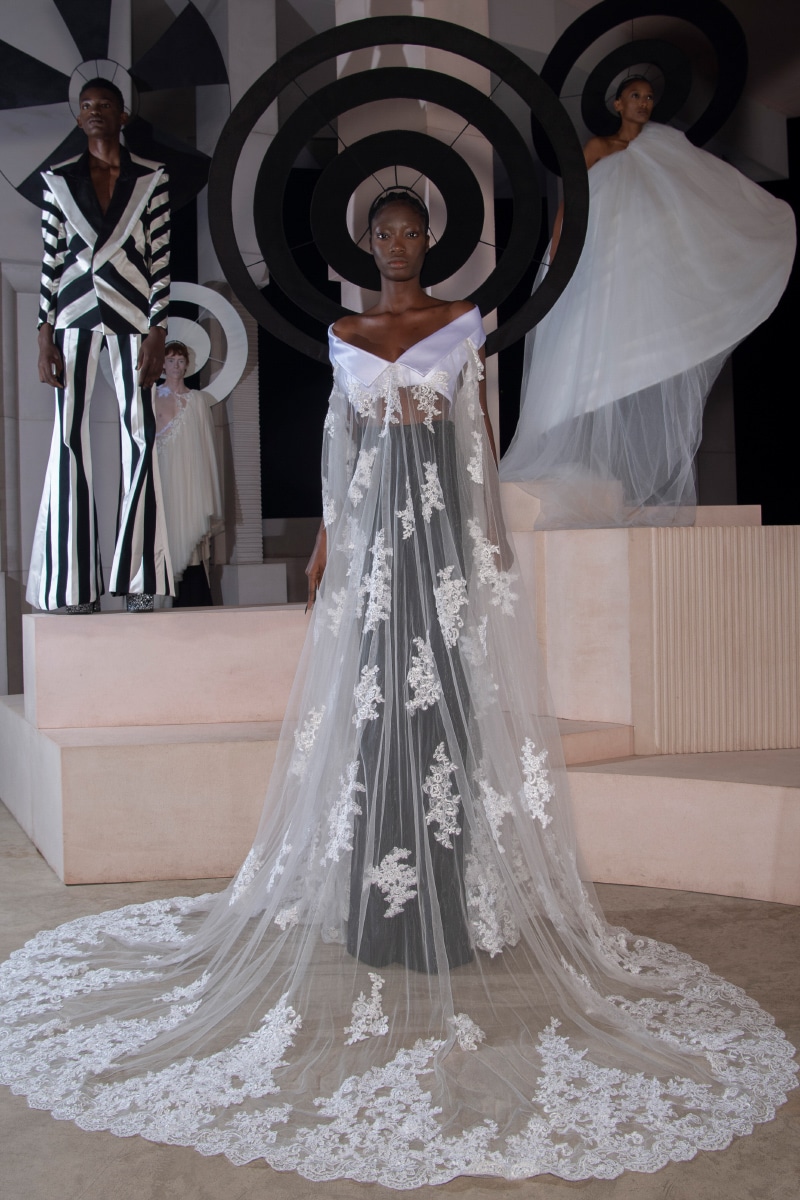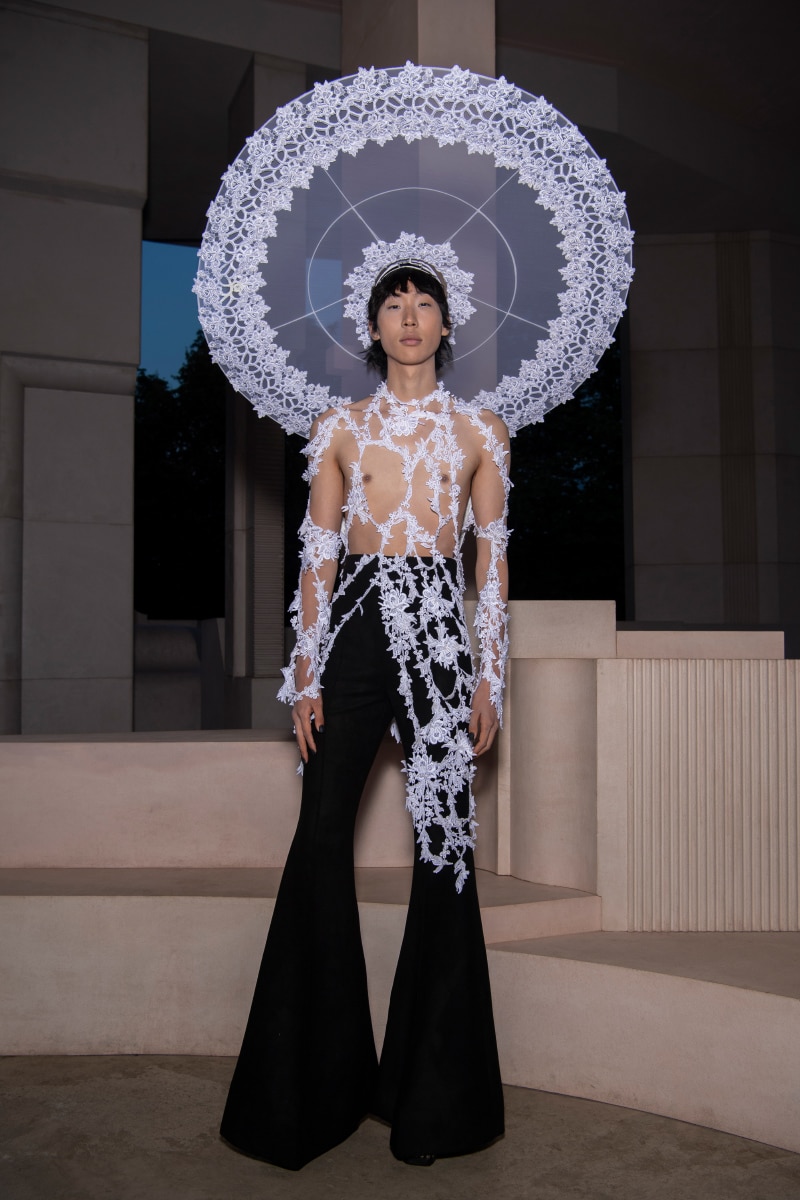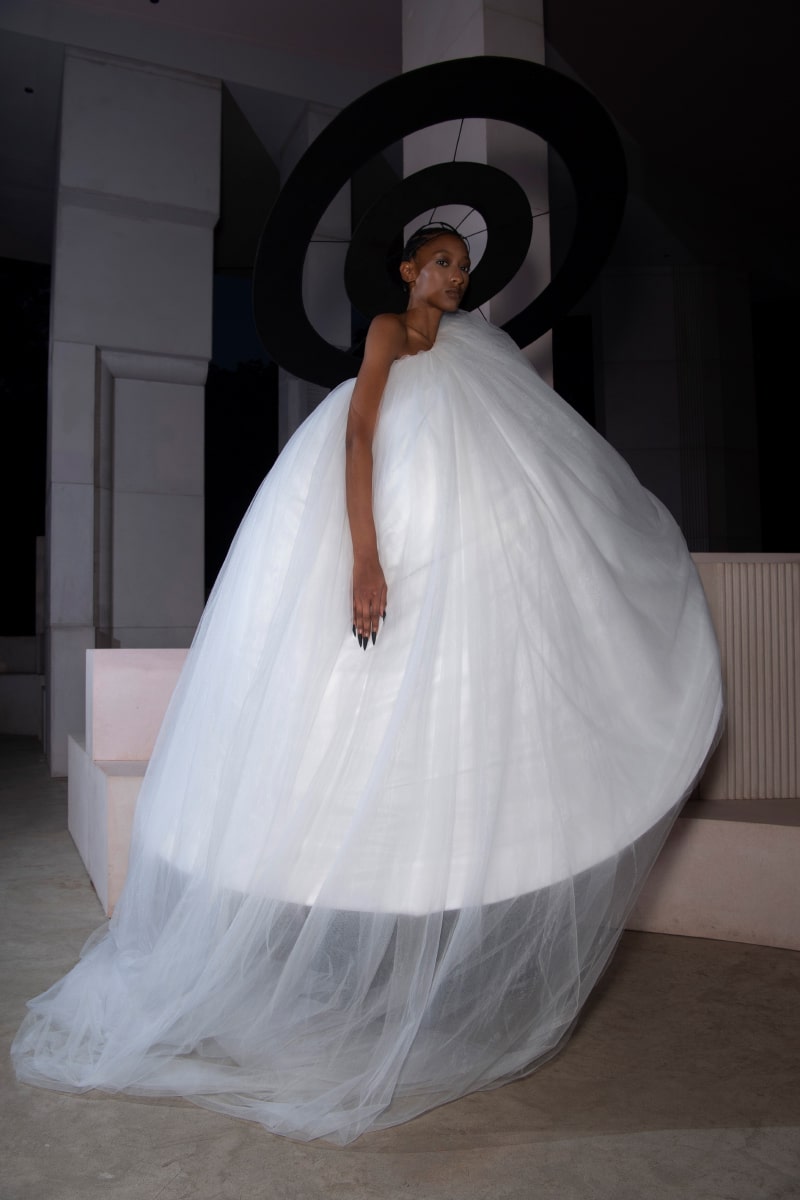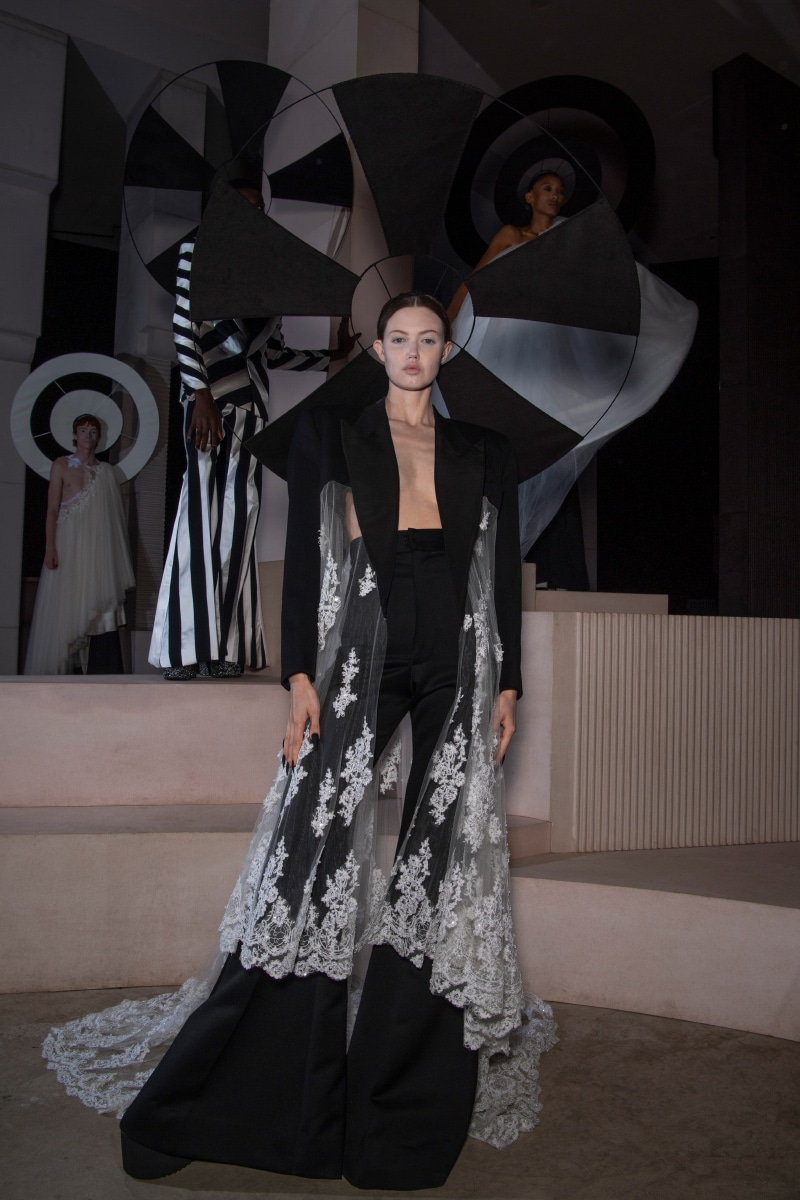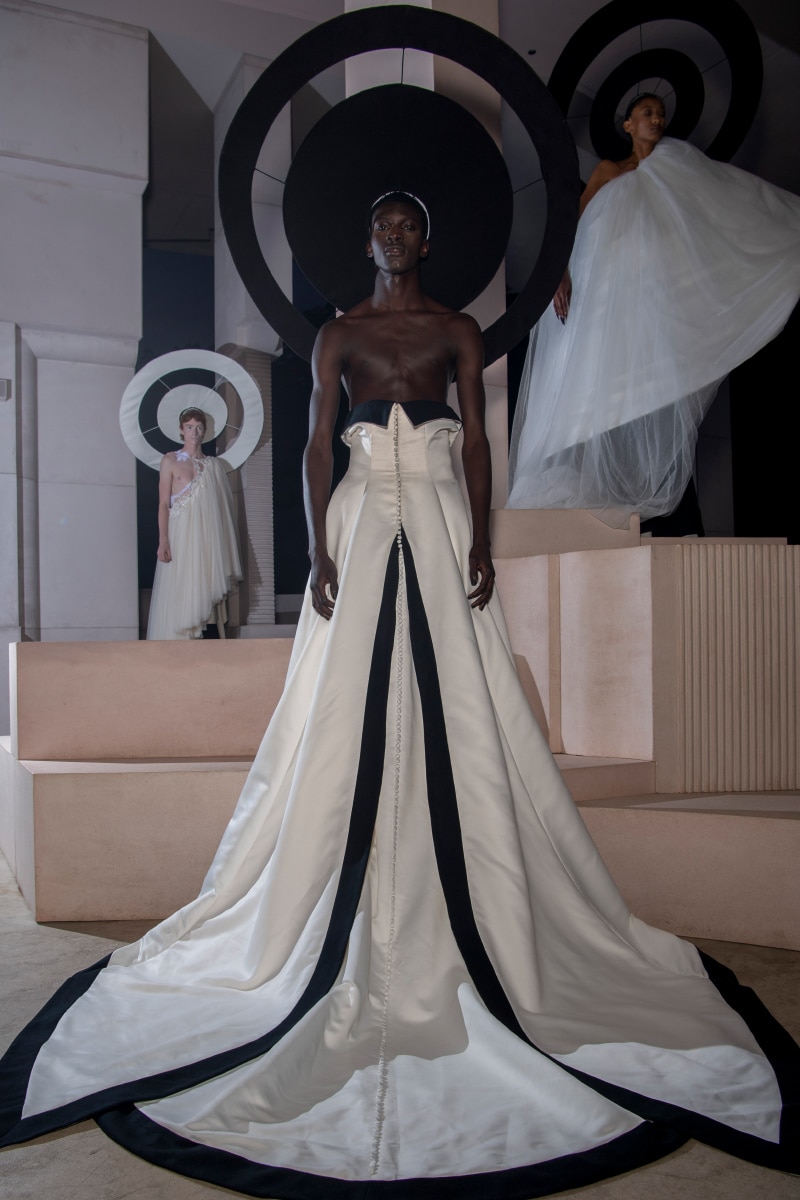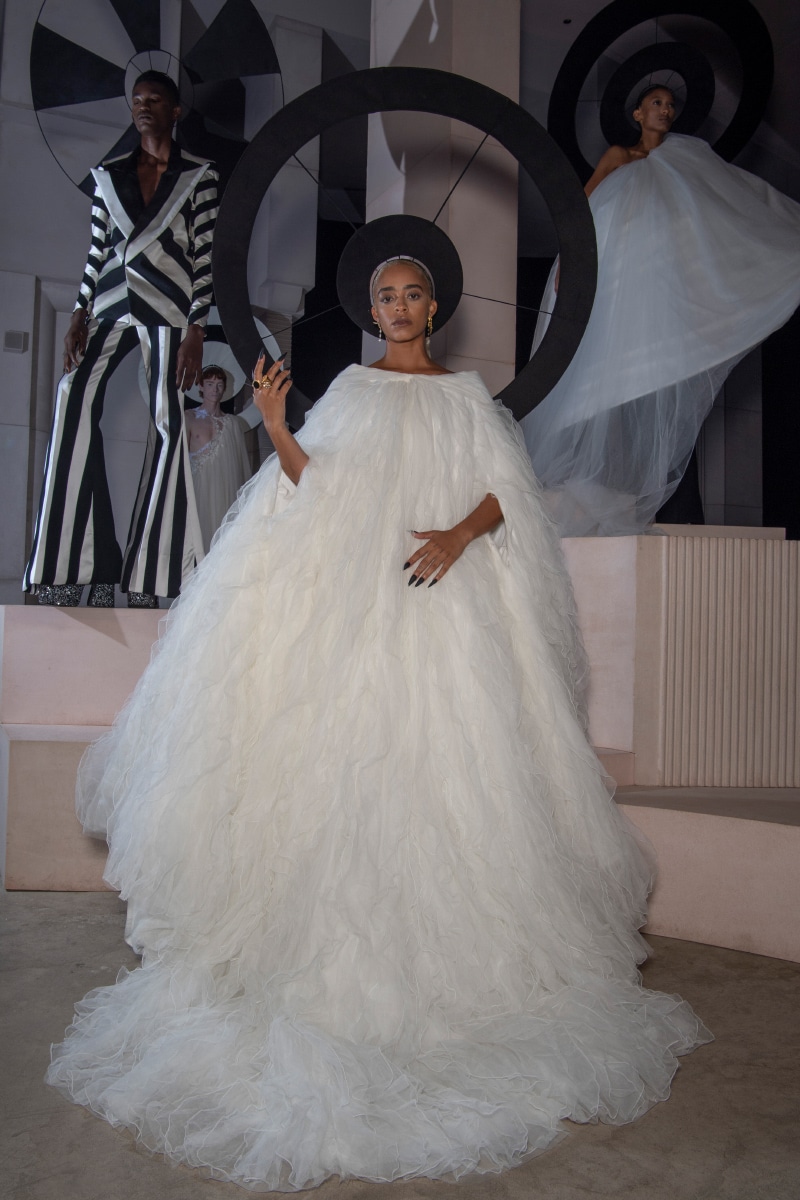 For Harris Reed, there was only one option for the name of his September 2021 demi-couture collection: Found. It summarises the state of mind which the designer was feeling as the collection was put together, and the nature of its realization.
At The Serpentine Gallery Pavilion, the designer presents his first salon-style show, as performative art that allows this feeling – an amalgamation of resourcefulness, acceptance and ingenuity – to manifest.
For their second lifecycle, Reed has undone seams, meticulously reconstructing garments with – quite literally – Harris Reed's signature flare, repurposing lace veils, morning jackets and other elements that make up what we think of as the wedding day standard. Found in this collection is that message of fluidity that has become Reed's raison d'etre. Set against the constructive binary of the "his" and "hers" wardrobe, the Harris Reed DNA takes flight.