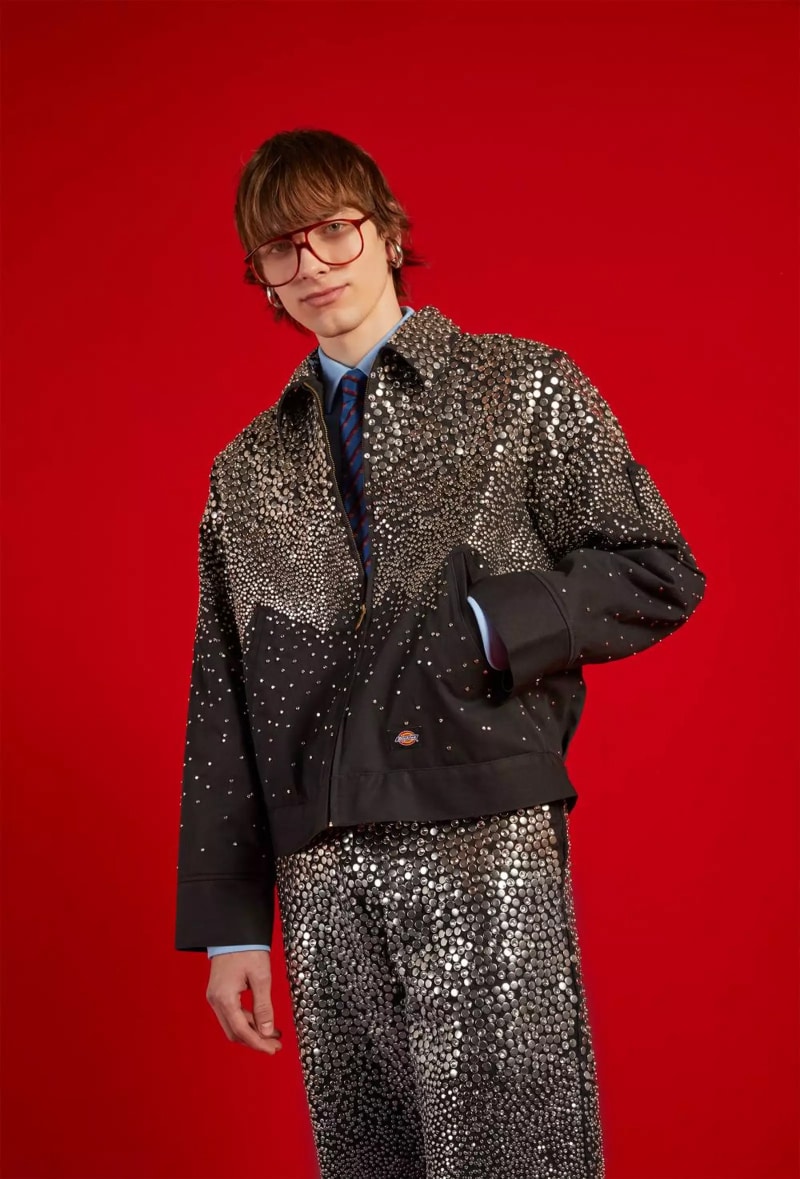 Glitter and more glitter! What better way to celebrate a new collaboration than by filling all the garments with ornaments? If you get your hands on any of them, you won't go unnoticed and you'll become the star of the Christmas events, and all this will be thanks to Gucci and Dickies, as both of them have been the creators of these garments.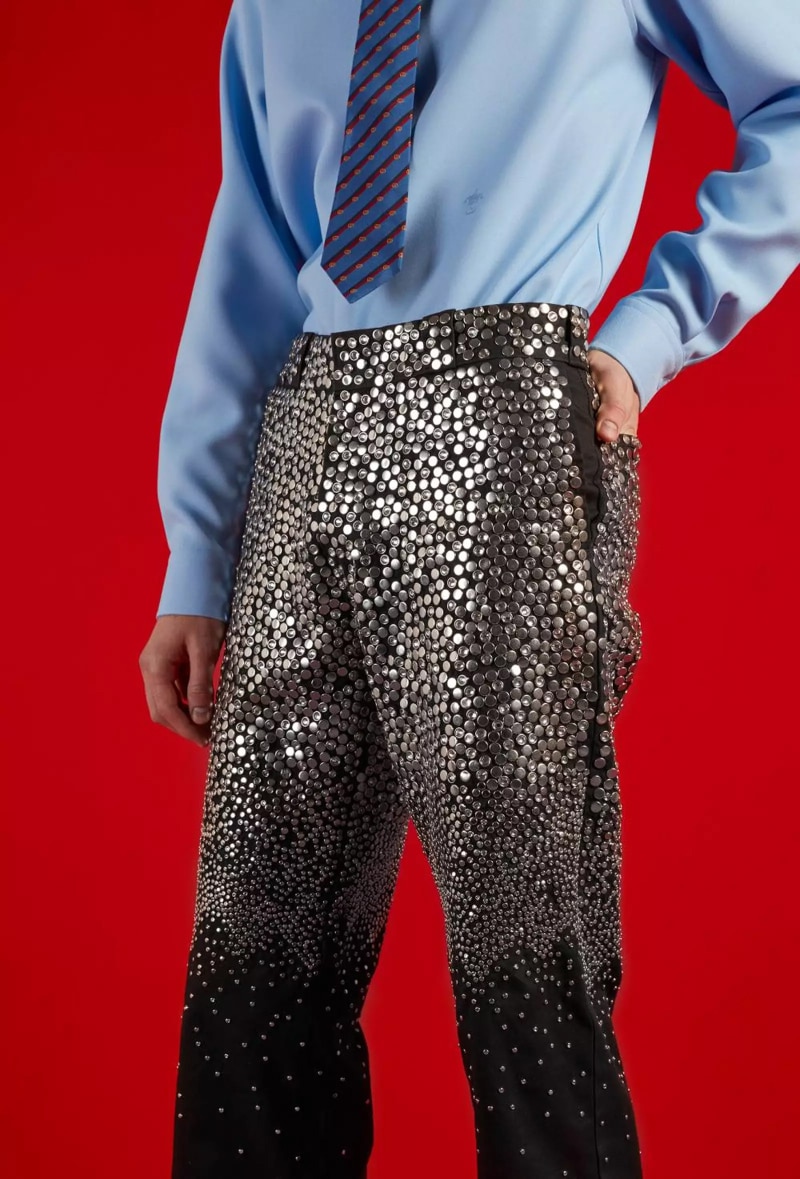 It was a surprise to discover this collaboration. They've kept it in a very safe place because let's remember that on other occasions, little details or rumors always end up coming to light, which means we're not that surprised. But yes, Gucci x Dickies is official and it has arrived.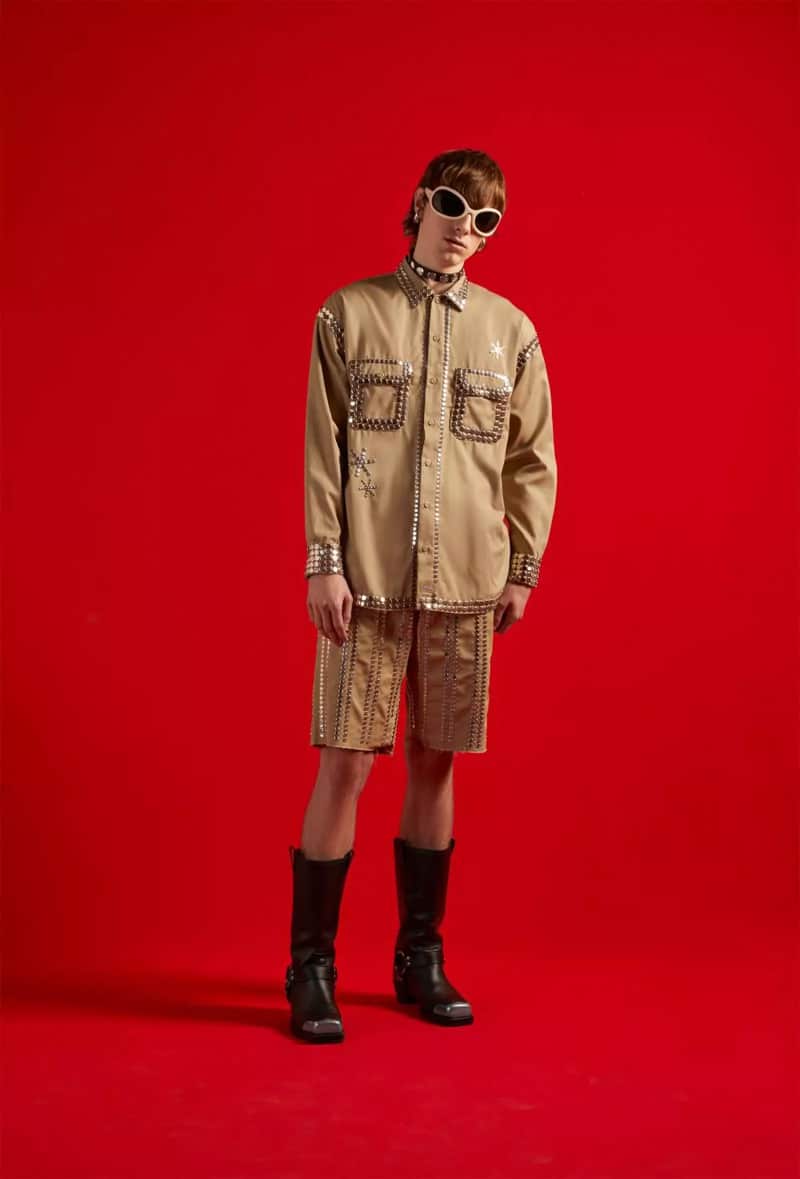 The joint project is a launch of ultra-ornate luxury workwear, which takes inspiration from the "Exquisite" collection and reimagines Dickies' iconic work jackets and trousers and gives them the Italian fashion house's signature touch of opulence. The line is composed mainly of Dickies work shirts, jackets, and 874 trousers, which maintain their usual characteristics, such as the materials, but this time are elevated to the utmost luxury, thanks to the studs, spikes, and stars hand-applied by the brand's craftsmen, which decorate each garment.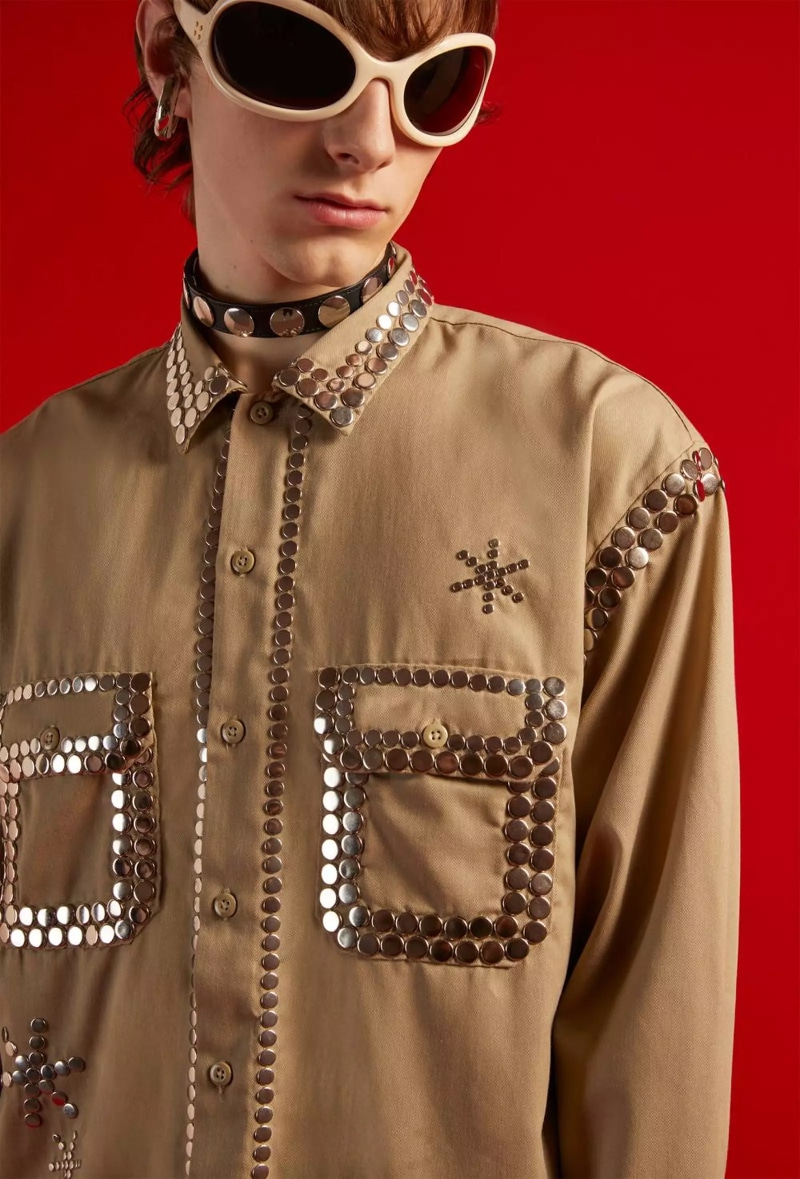 Everything is perfect in Gucci x Dickies to celebrate Christmas, except the price, which is out of reach for many, as prices range from €745 to €5,610. If you're one of the lucky ones who can access this collection, you can already buy any of the items on the Gucci website.