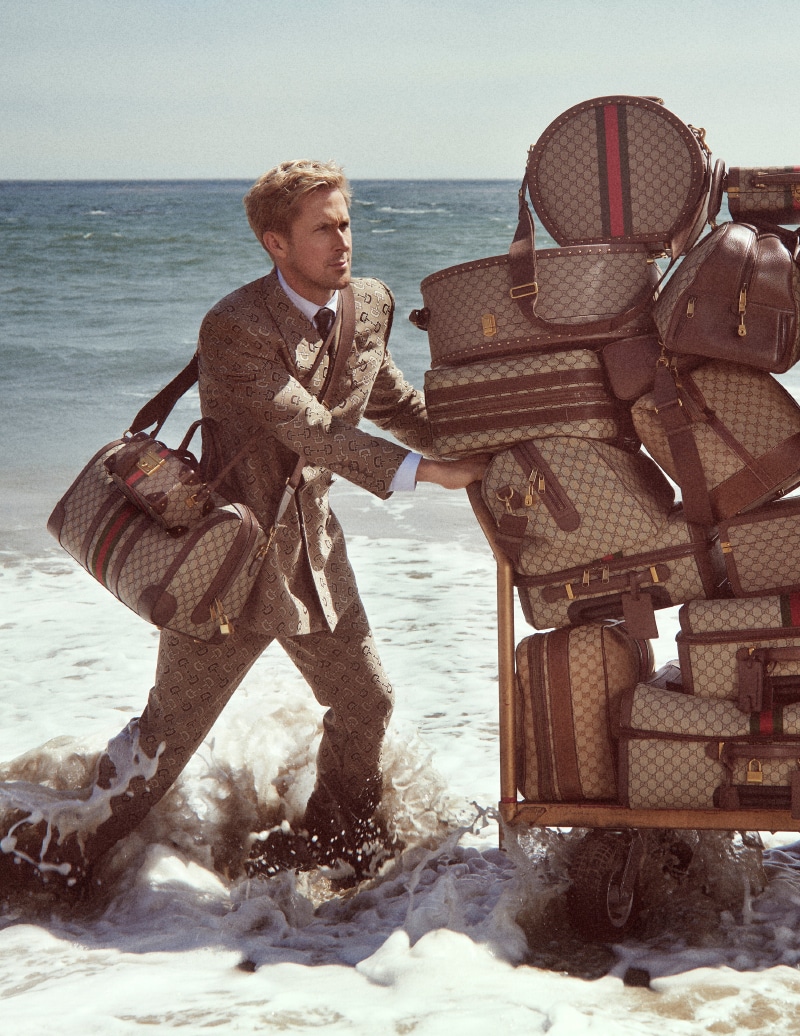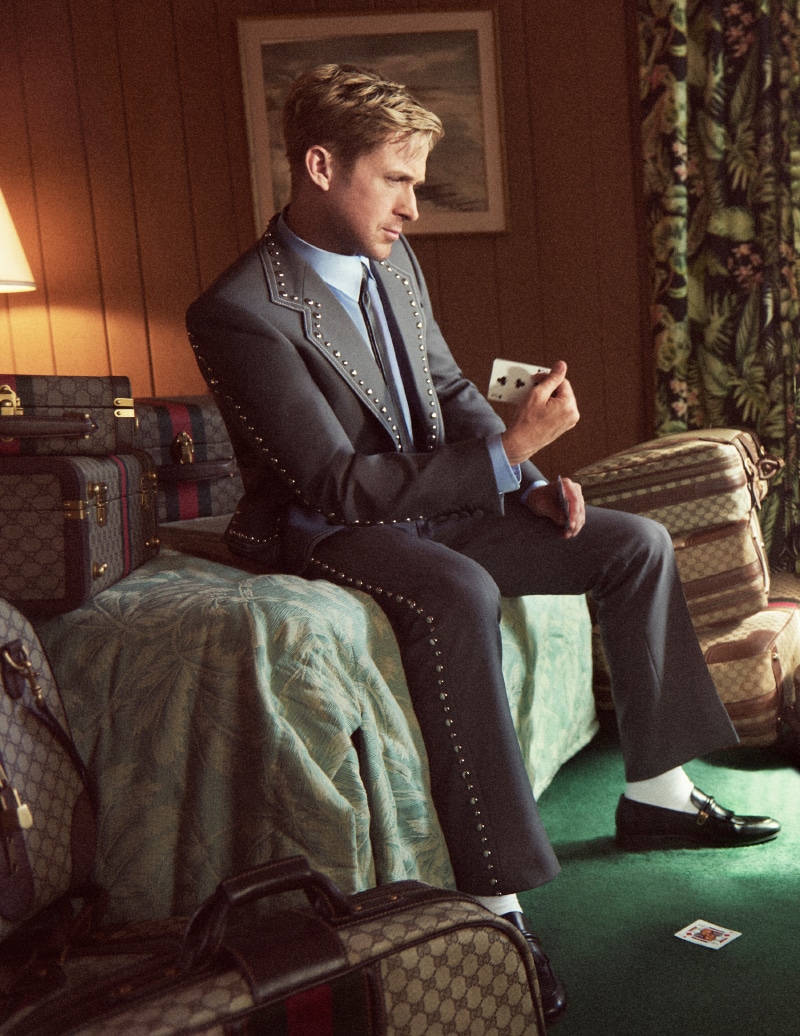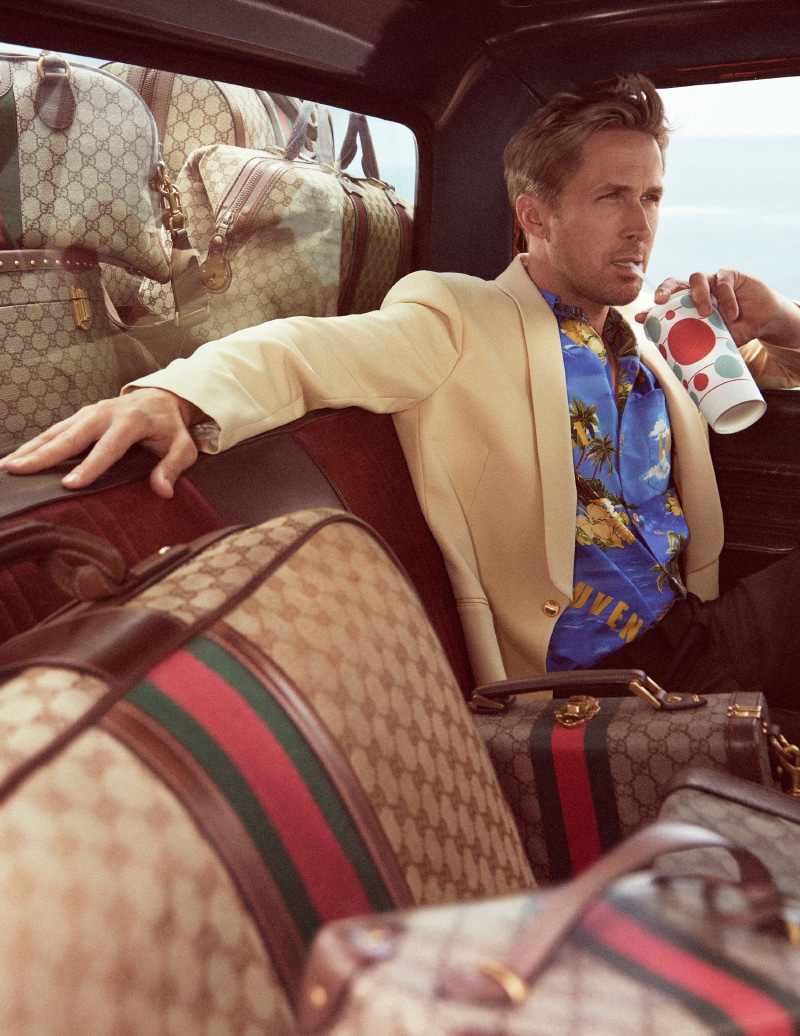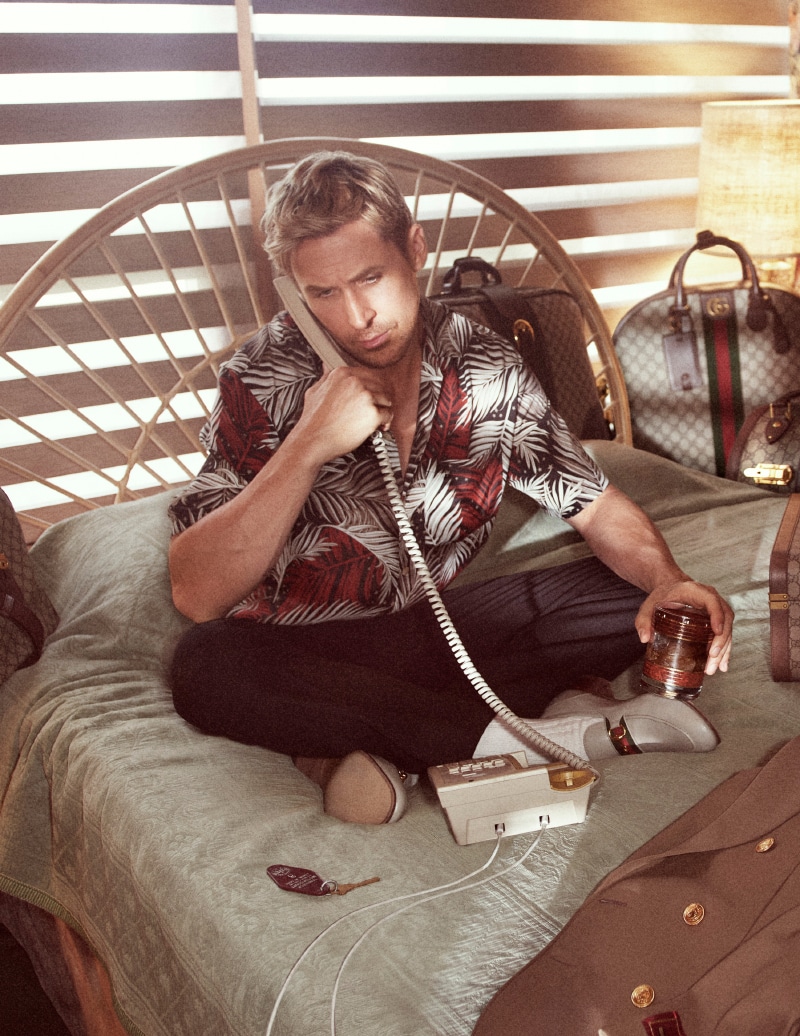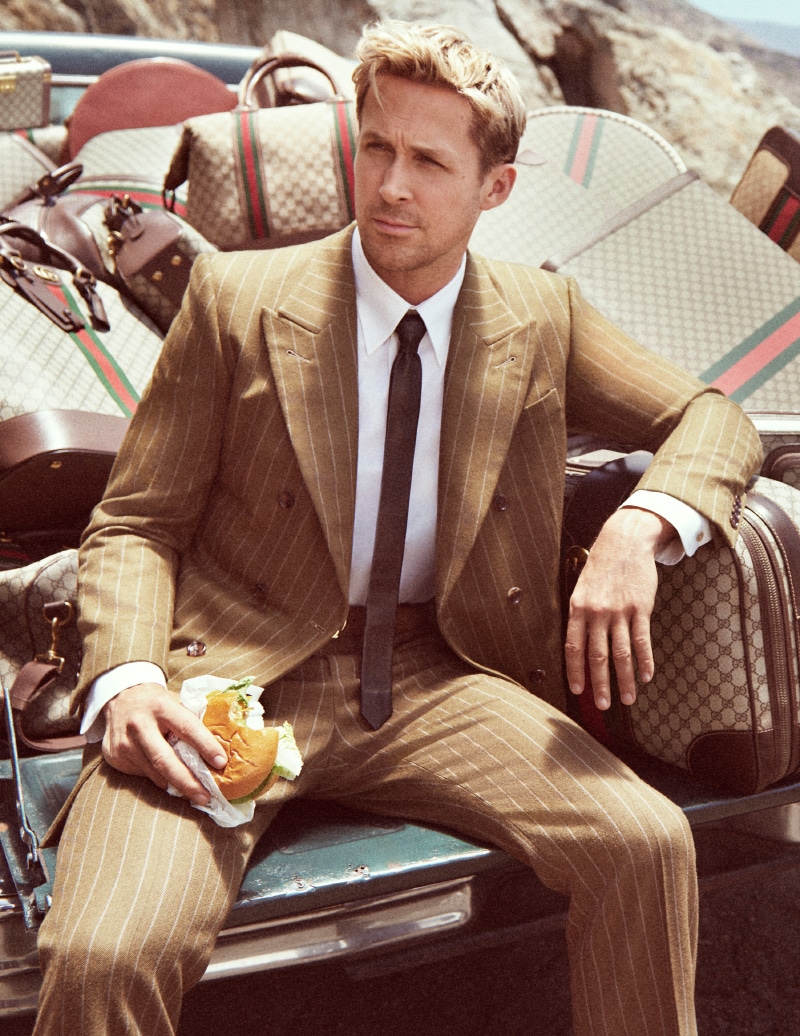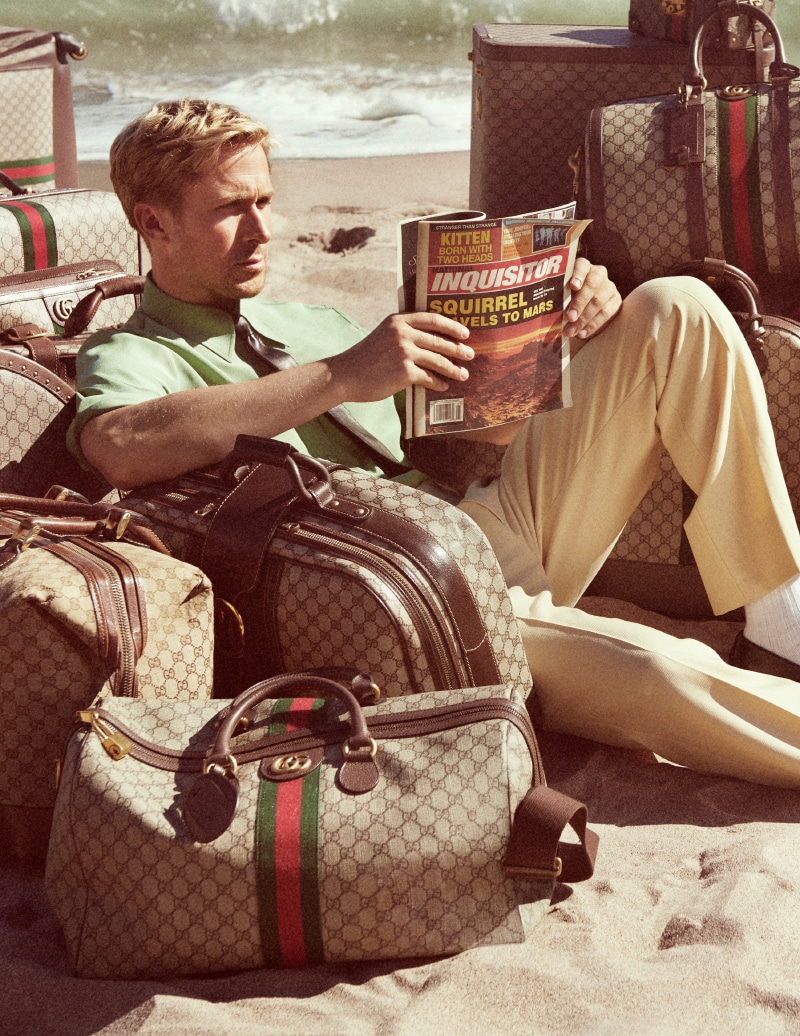 Origins, travel, experience. And the certainty that a suitcase is more than a receptacle. From the culture of travel that has forged the history of the brand, the new Gucci Valigeria campaign is born, starring the actor, screenwriter, director and musician Ryan Gosling.
Through the lens of photographer Glen Luchford, creative director Alessandro Michele inverts the classic narrative sense and sets the campaign in a dreamlike dimension that transcends the limits that separate it from reality to tell a present built on the potential of imagination and the encounter.
The Gucci Savoy collection is the narrative product of a story that flees from the typical grandeur of travel to give the value of memory to the origins of a brand born from intuition and the observation of potentialities. A brand that, precisely thanks to travel, has fostered the discovery of worlds and diverse cultural practices.