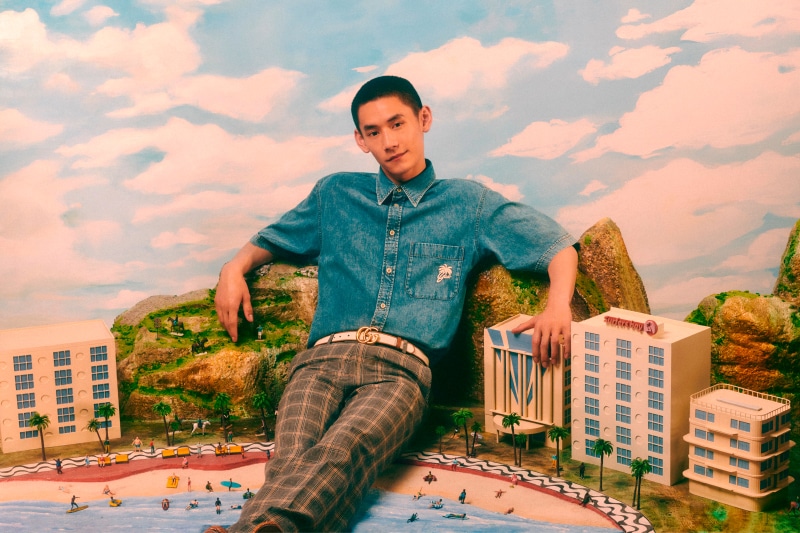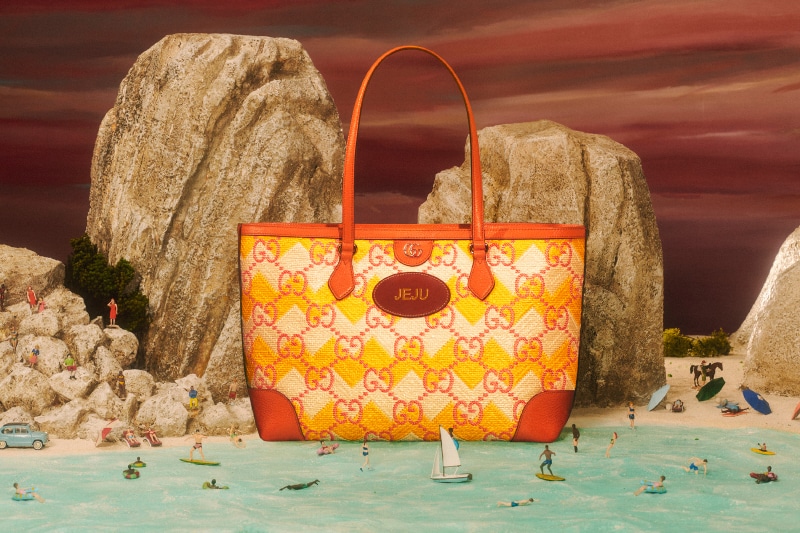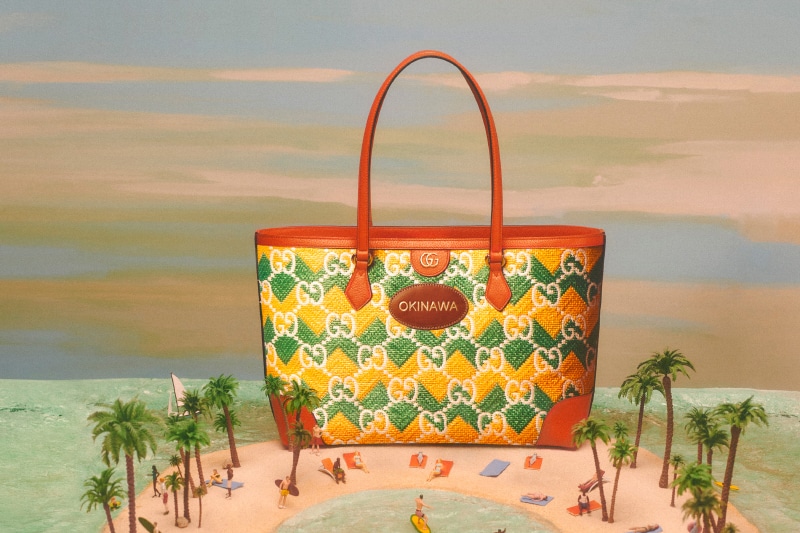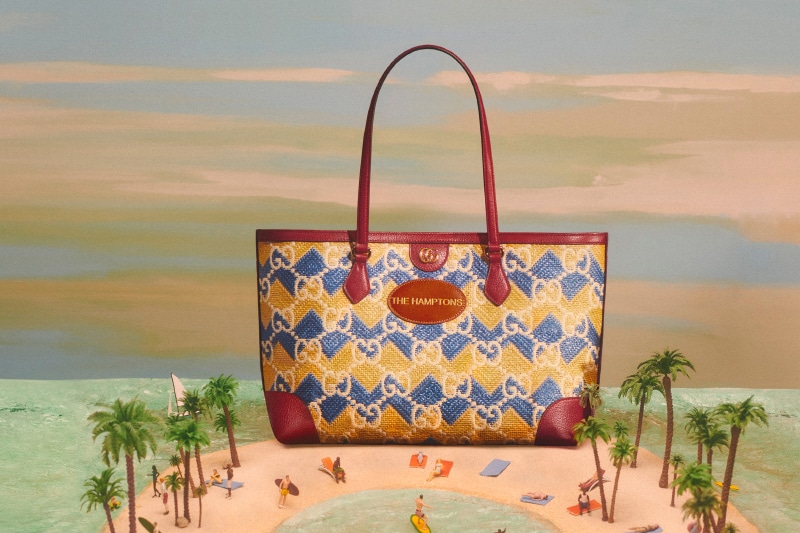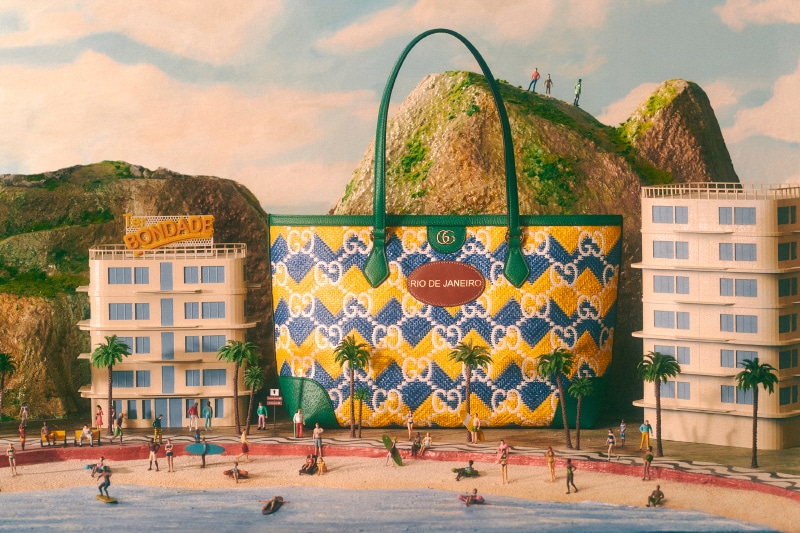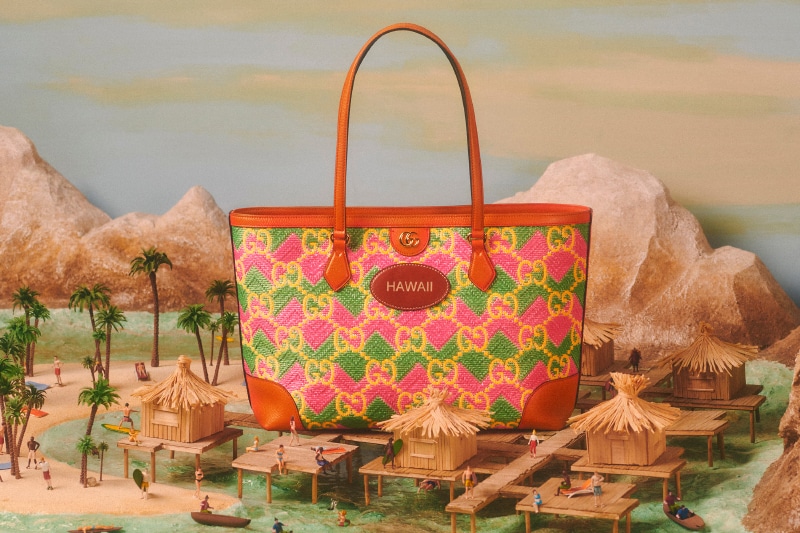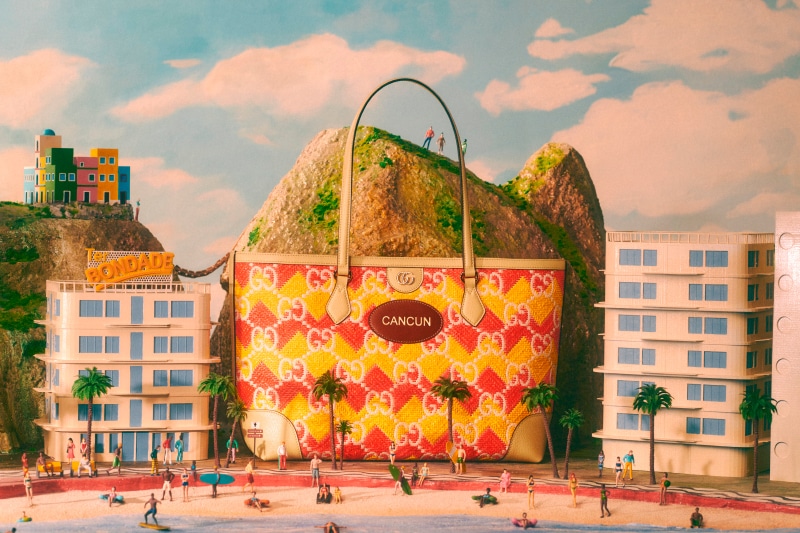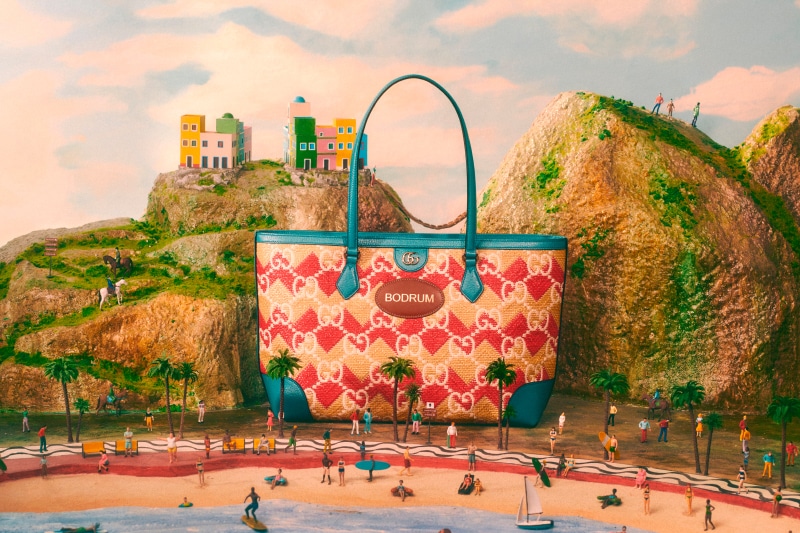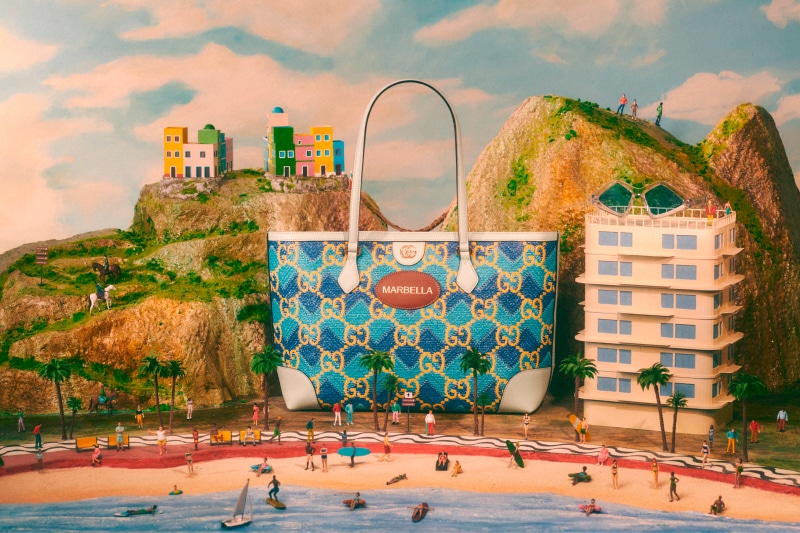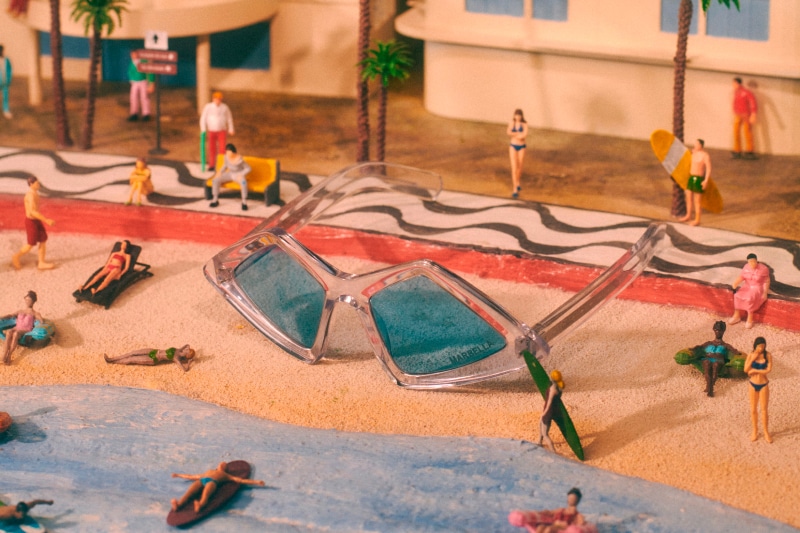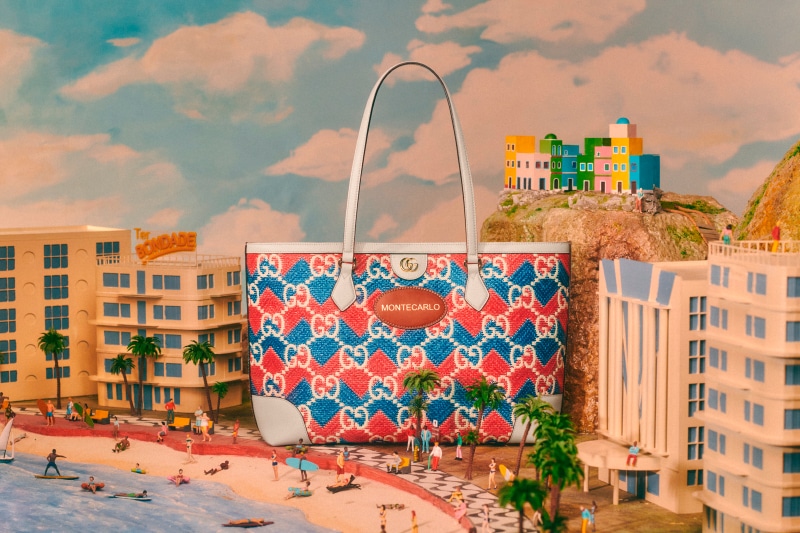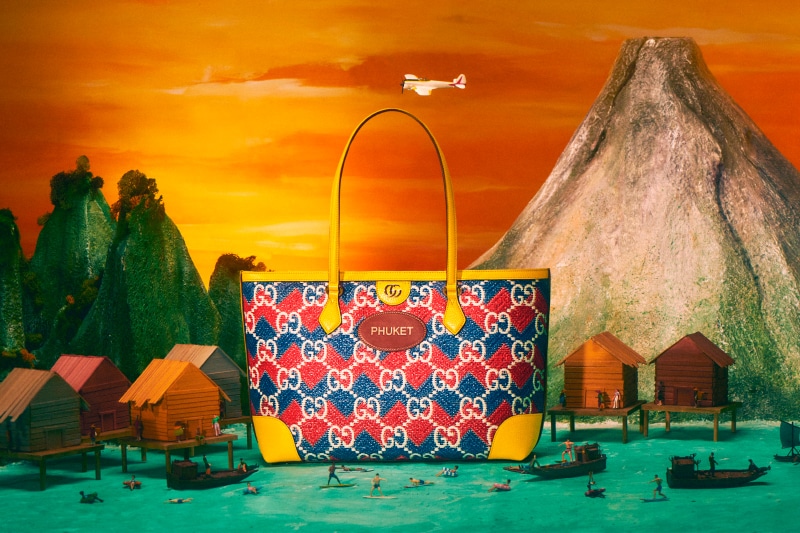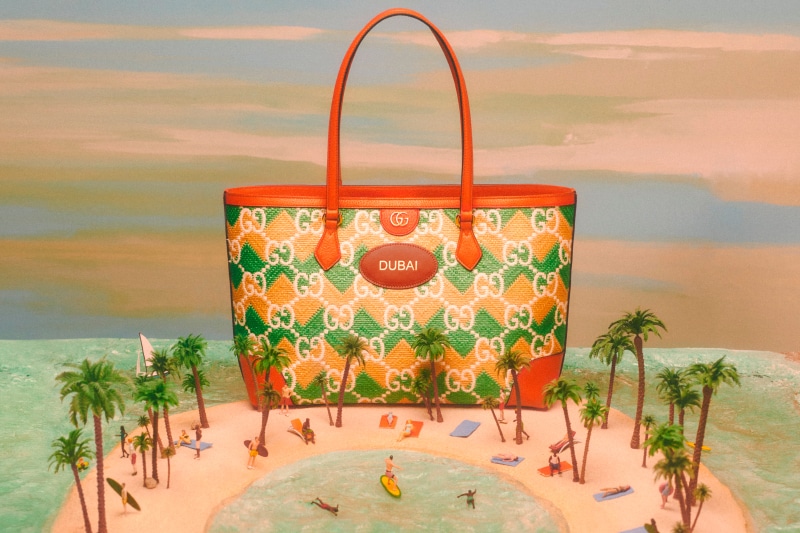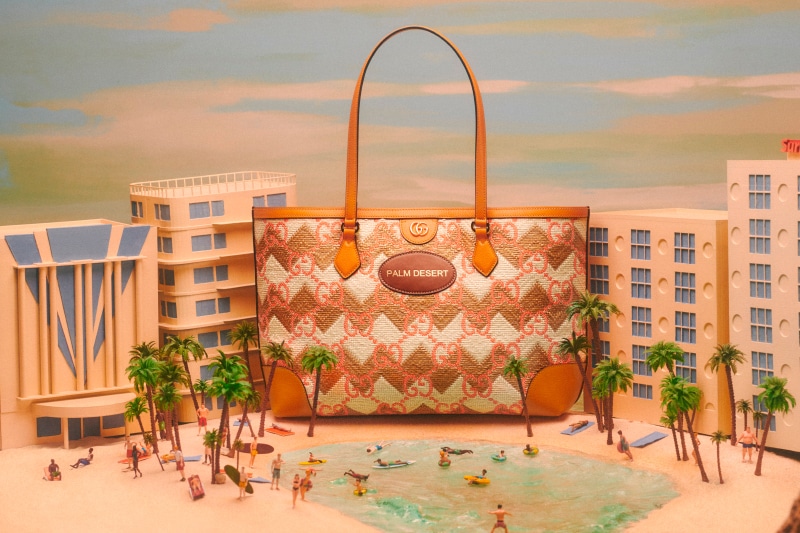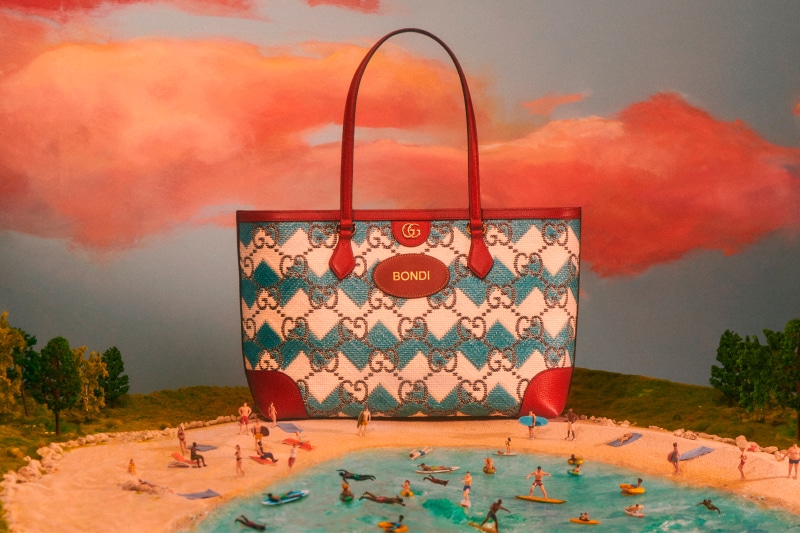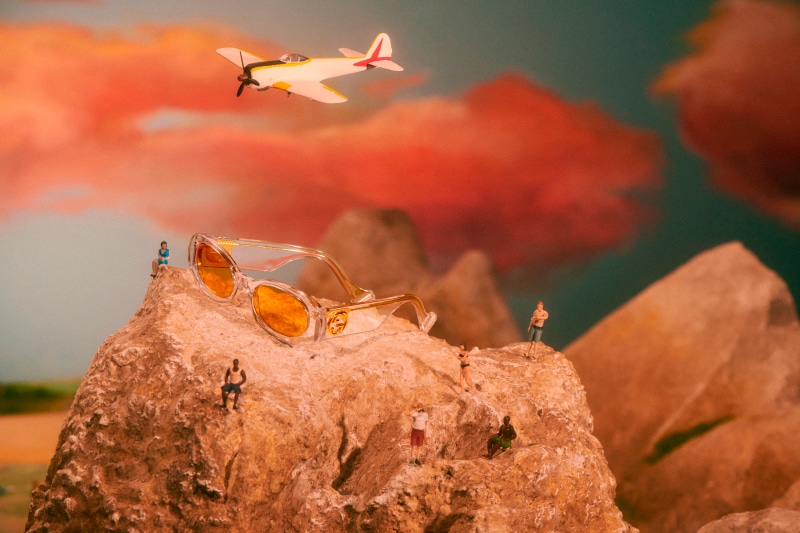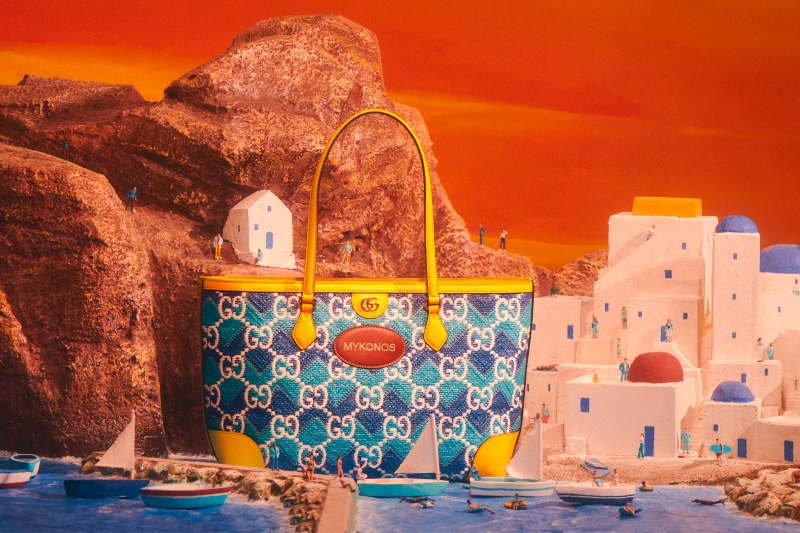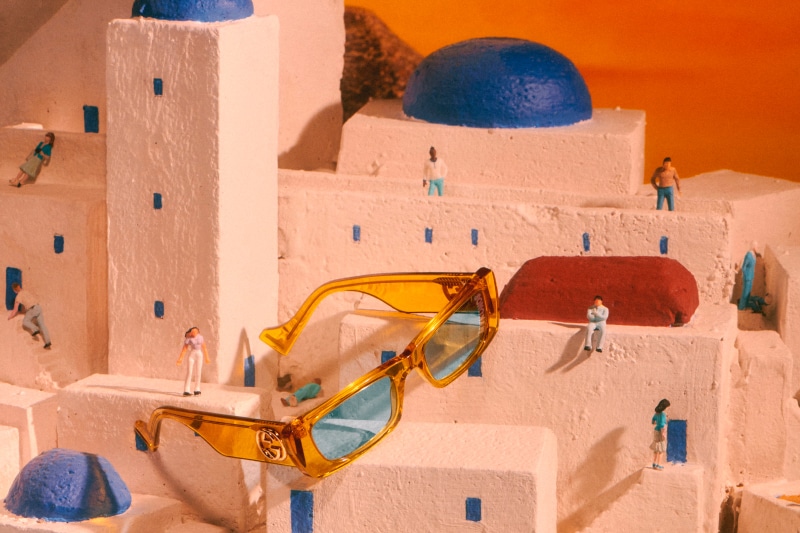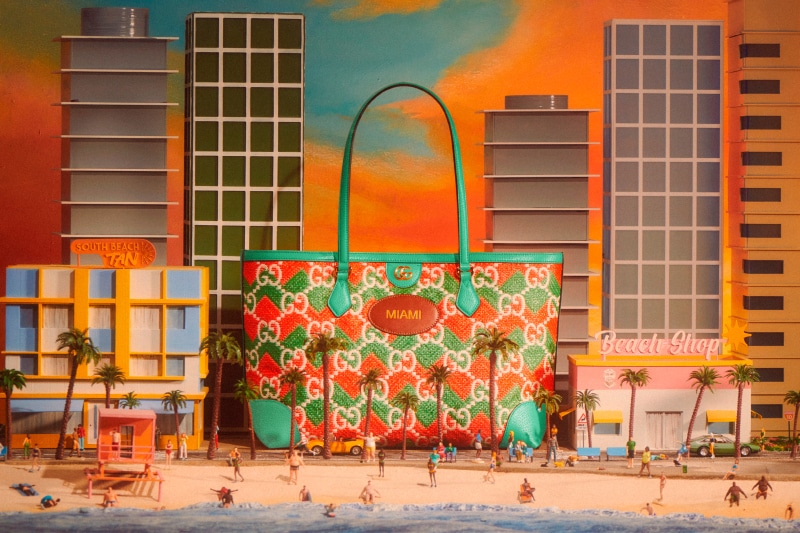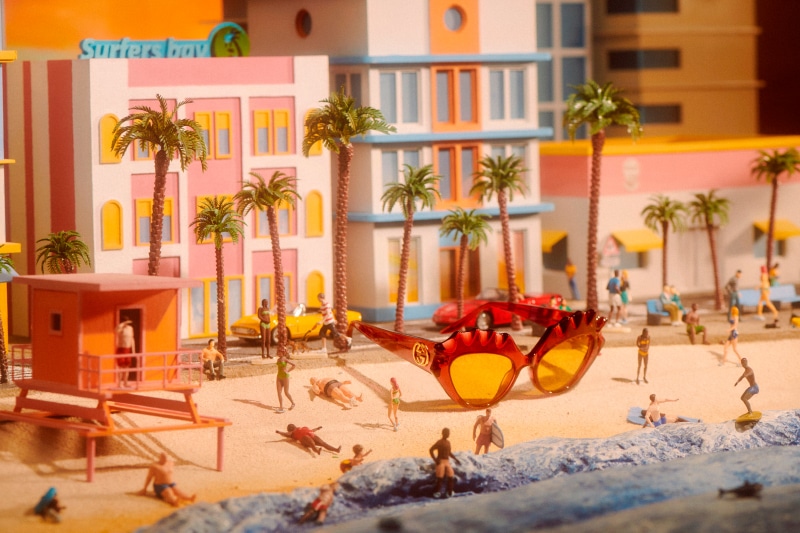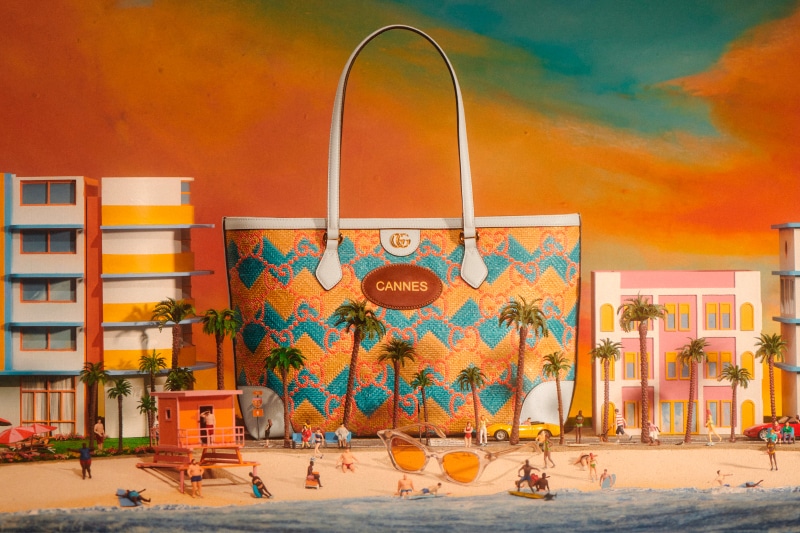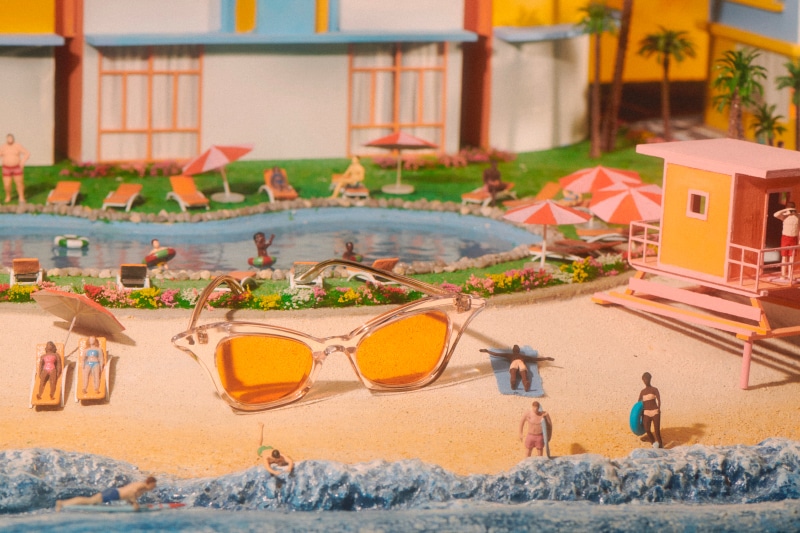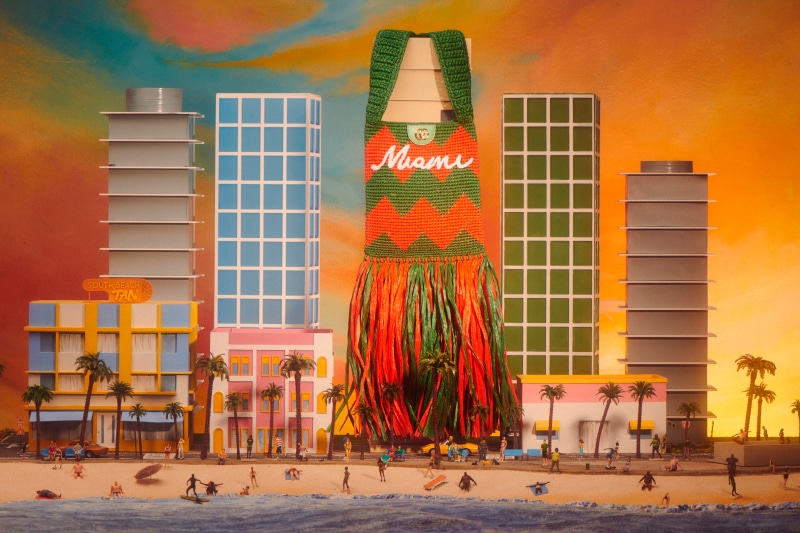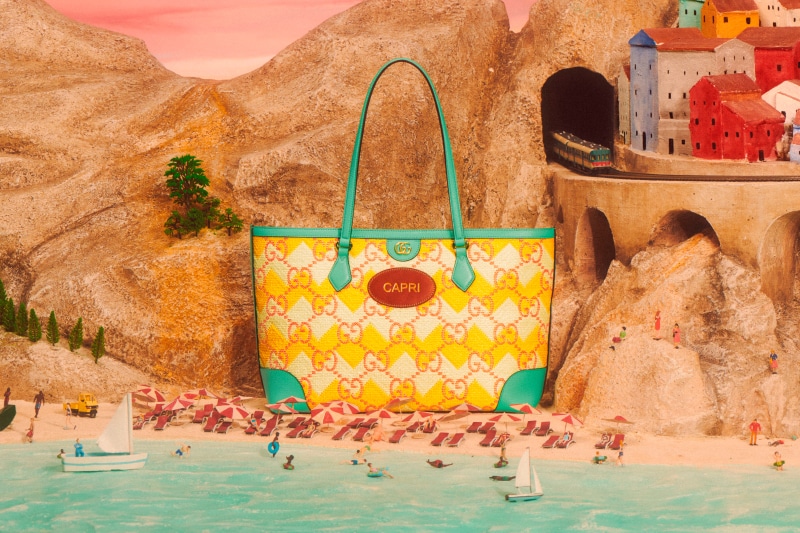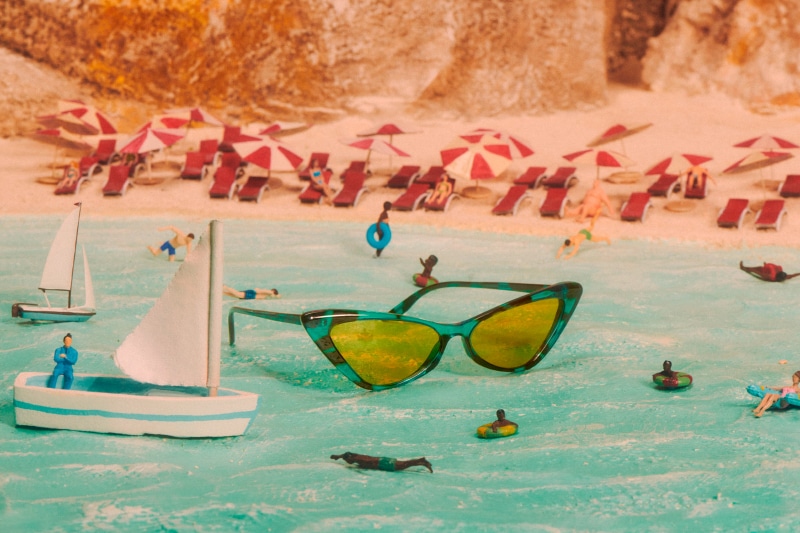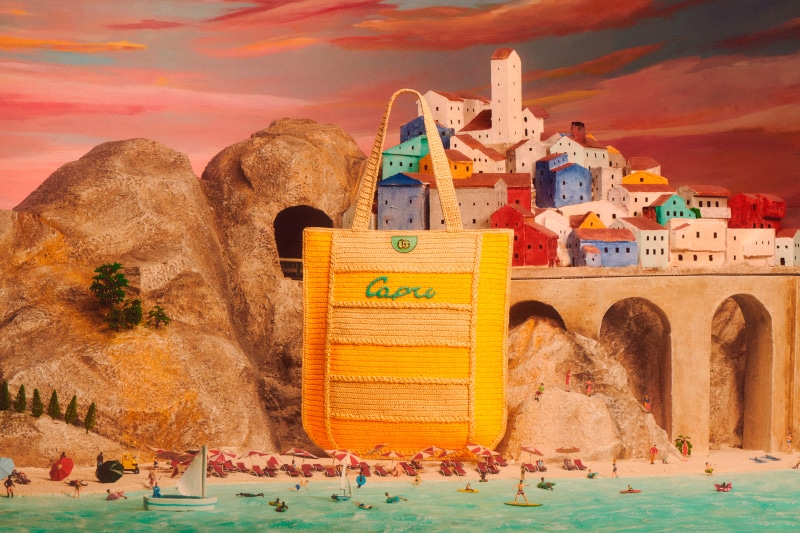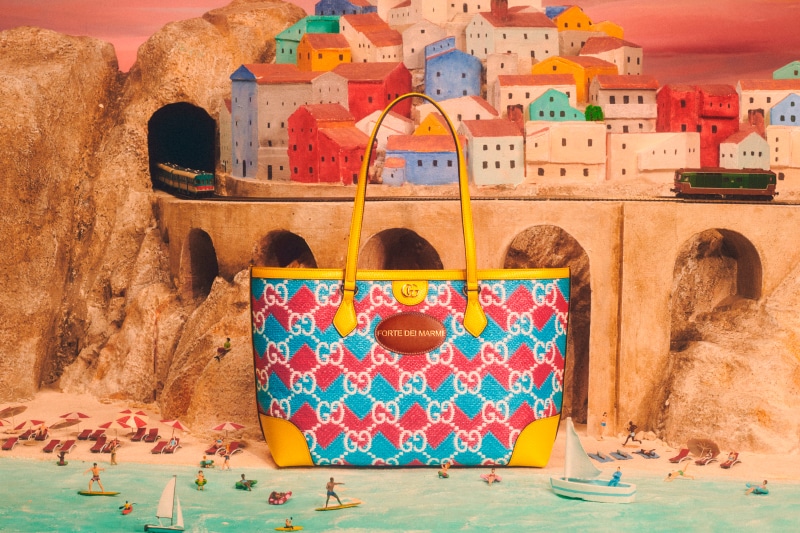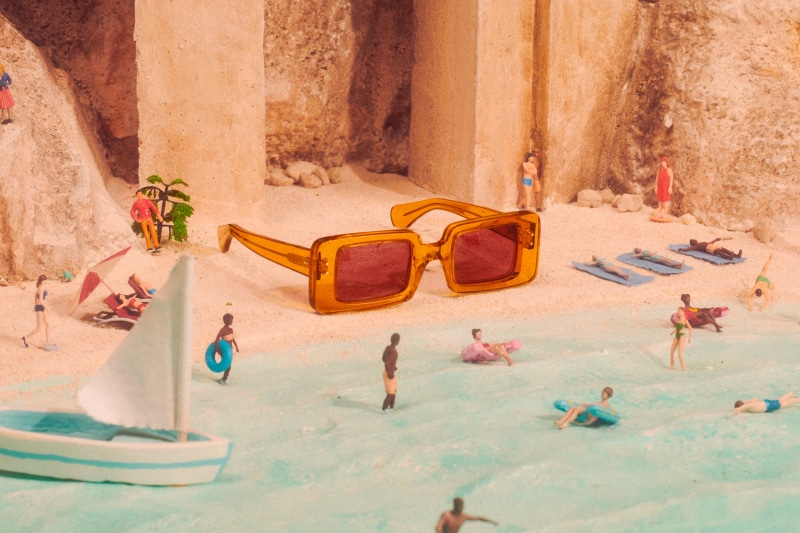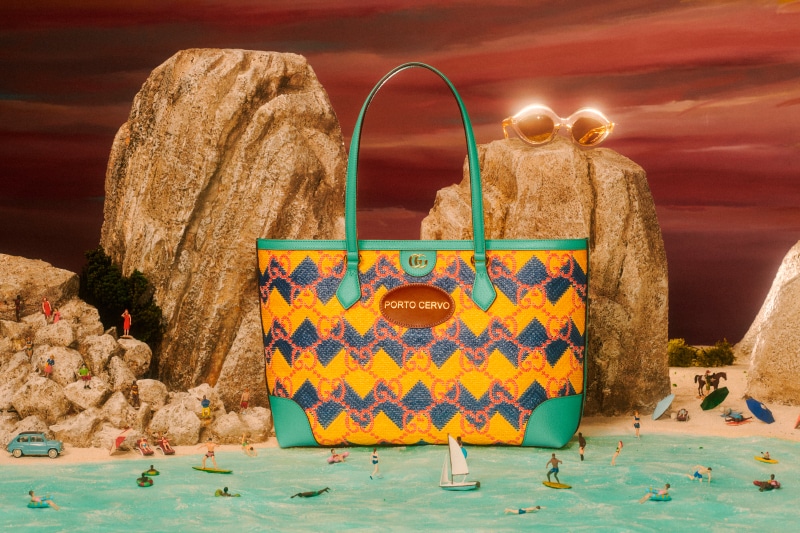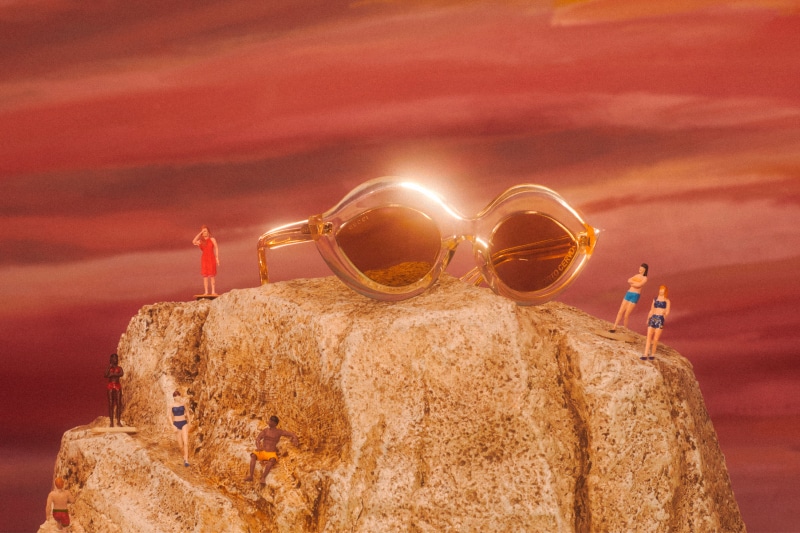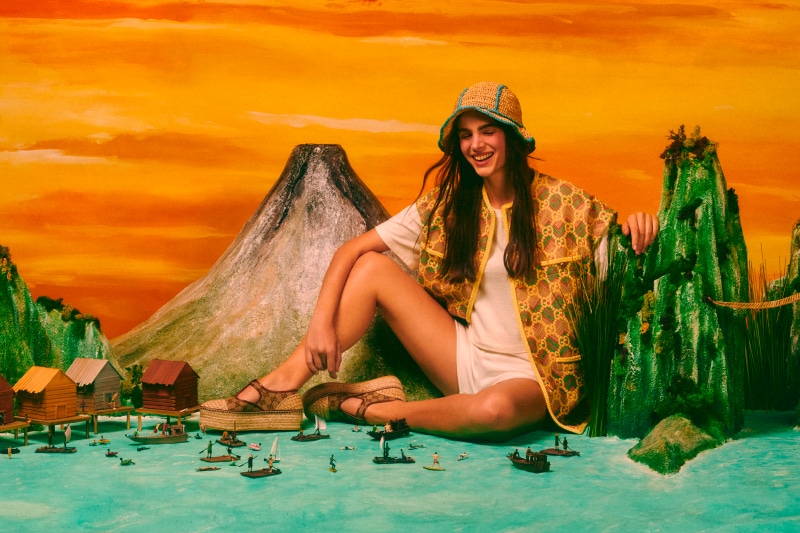 Fruit of the eternal exploration of its centenary traveling legacy, a constant source of inspiration for all its collections, the House presents an ode to the seasonal ritual of heading to the coast.
The Gucci Resort Collection offers a selection of exclusive items from some of the world's top vacation destinations that transform your summer wardrobe into a full-color logbook. Bags, sunglasses, hats, and beach blankets make up the offer of exclusive local products, while ready-to-wear and footwear will be available in all the points of sale of the collection, as well as through Gucci.com .
In order to present the selection of products in a festive and surreal way, the photographer and director Max Siedentopf has created a campaign in which the pieces of the Gucci Resort collection acquire the rank of monuments in the mini-models of the various vacation destinations. Tote bags and sunglasses blend into the landscape, while beachgoers pour energy into scenes suspended in time; a reminder that there are still amazing stories to be discovered even in the most popular destinations. The collection will be distributed through a selection of stores and Gucci.com. Additionally, special beachside cabana-inspired Pop-Ups will also showcase product offerings.