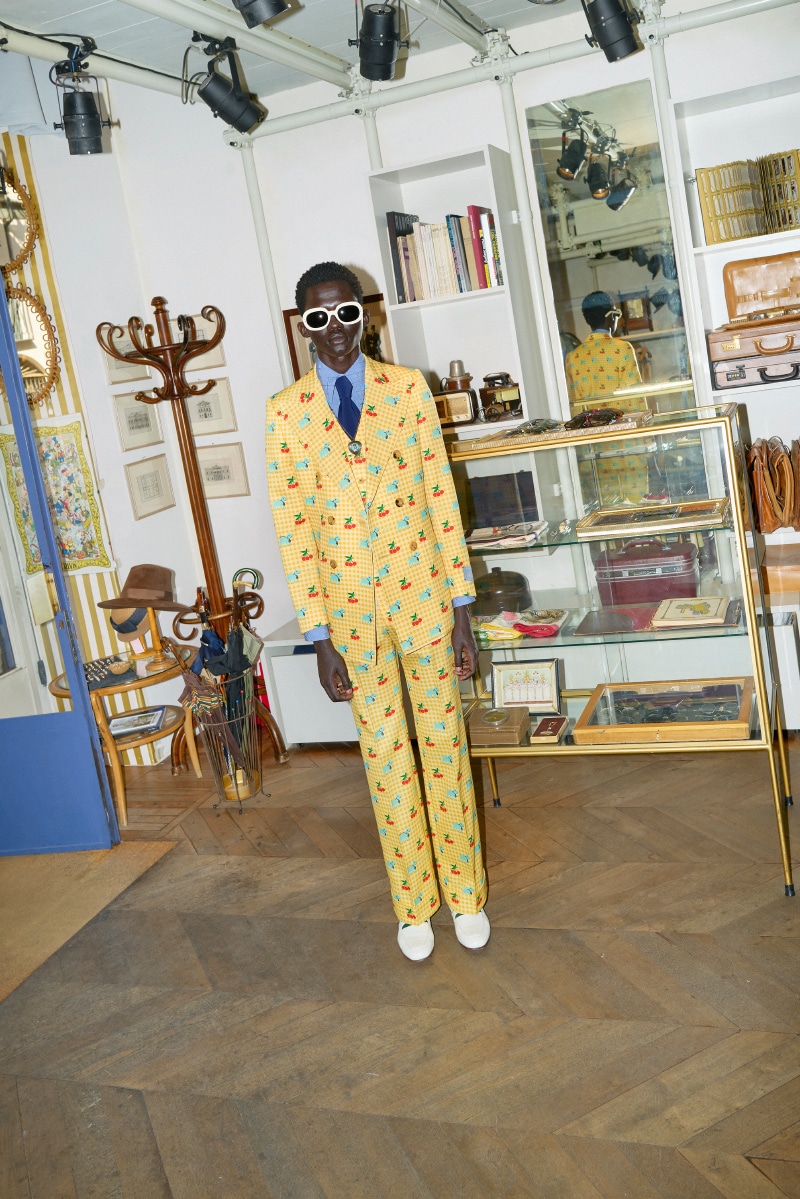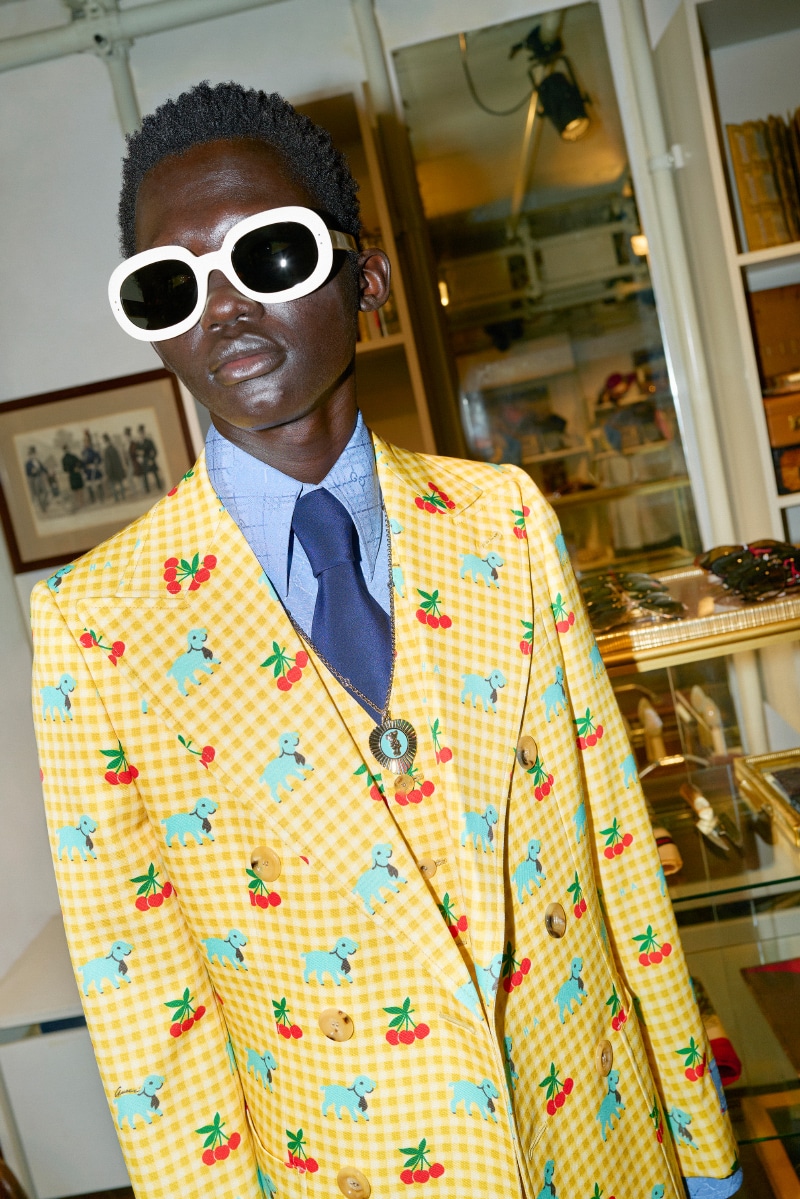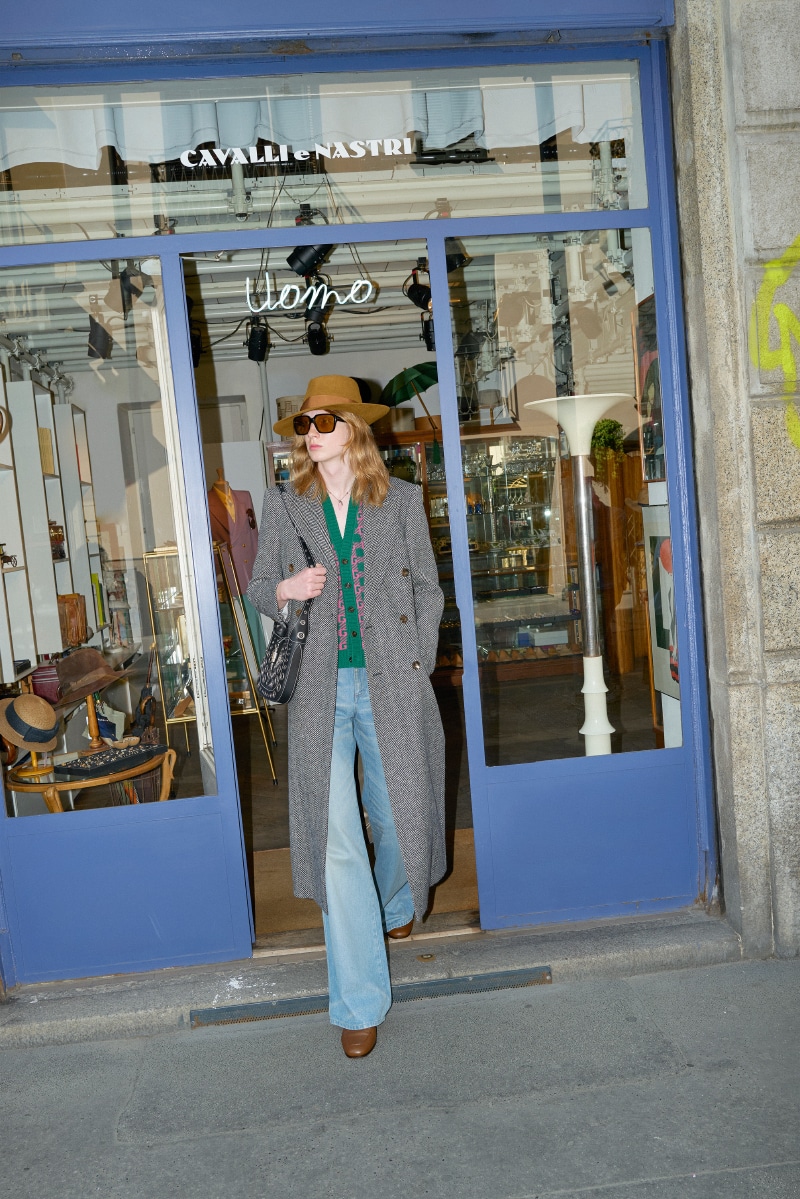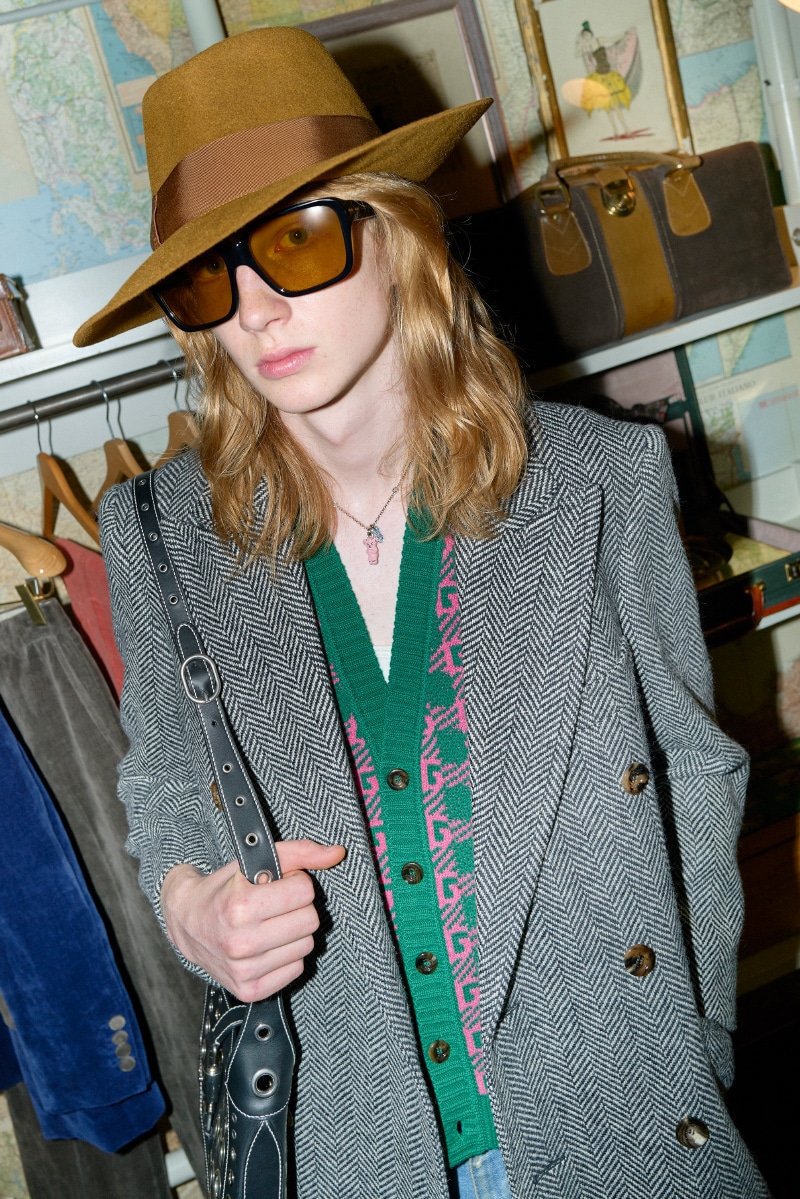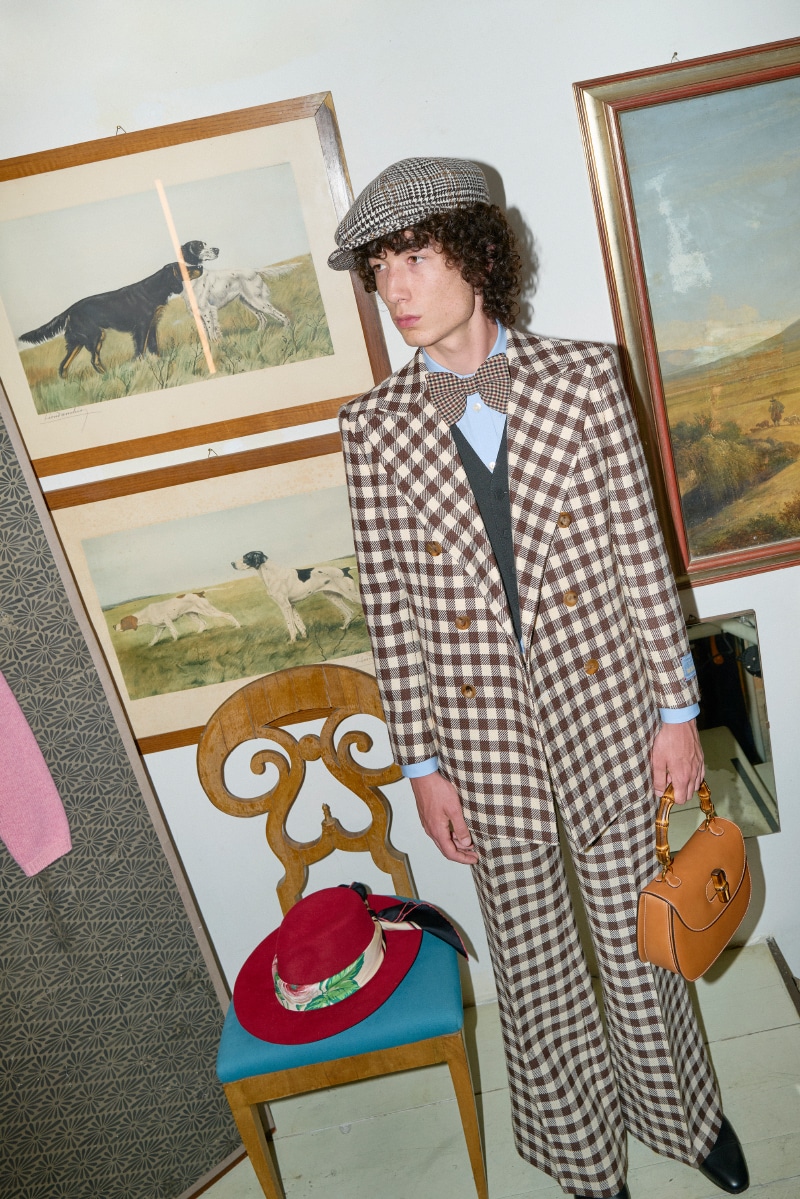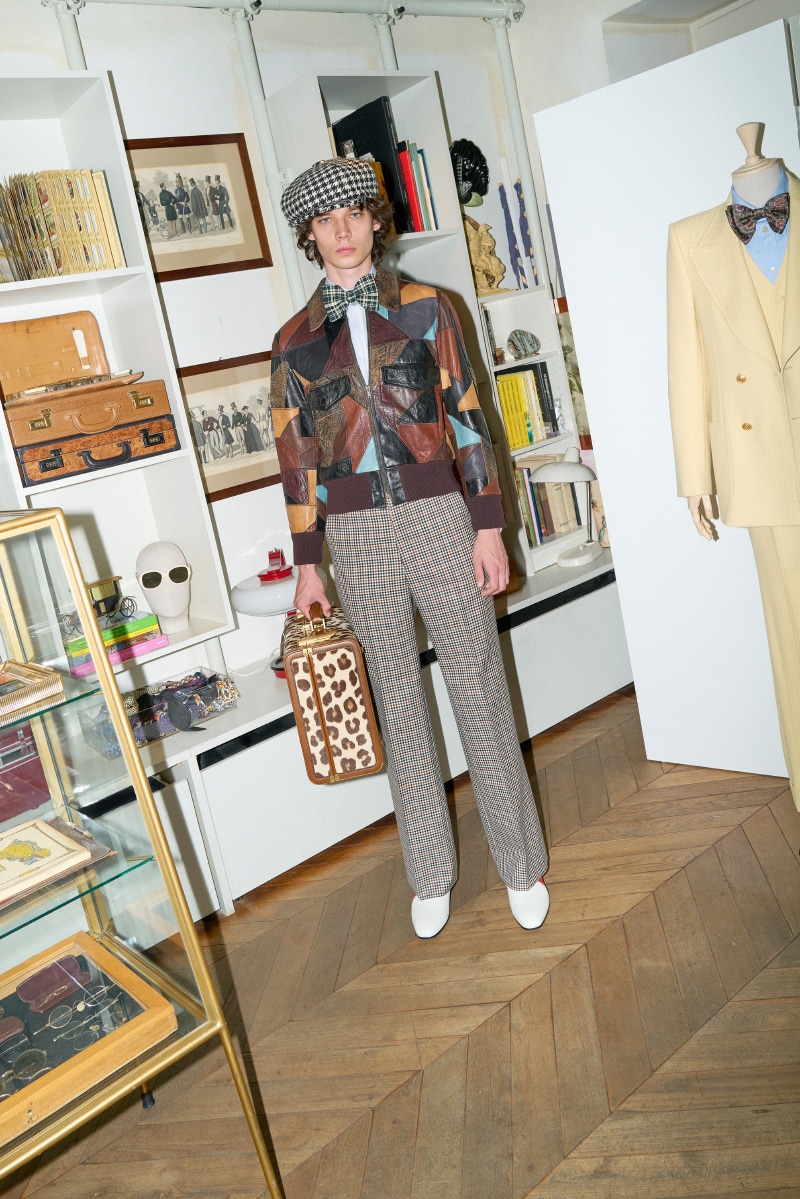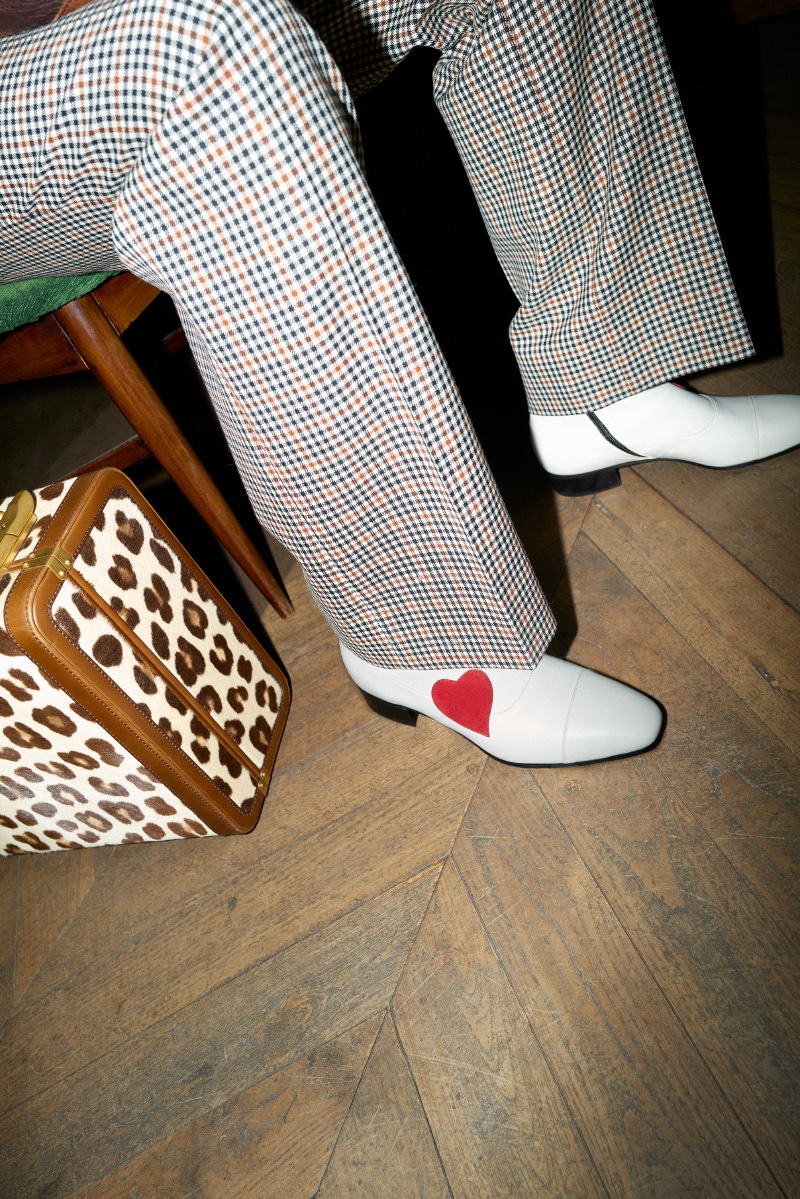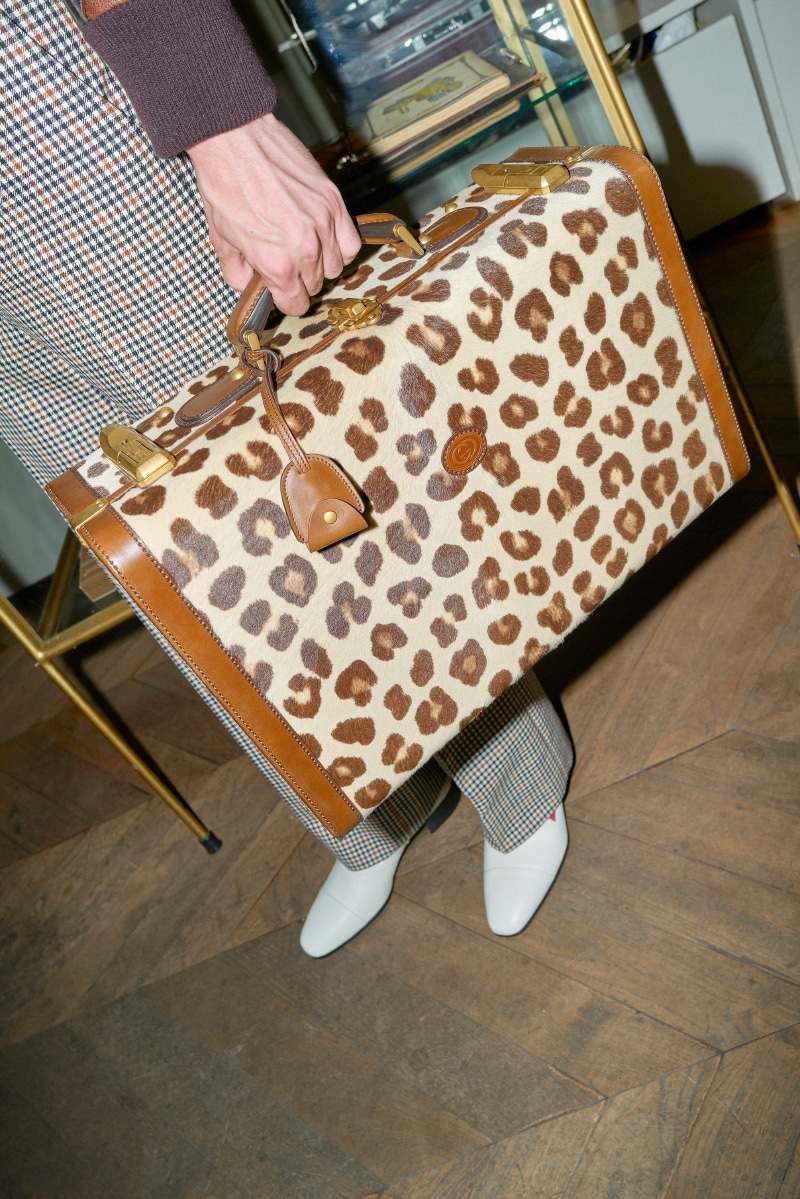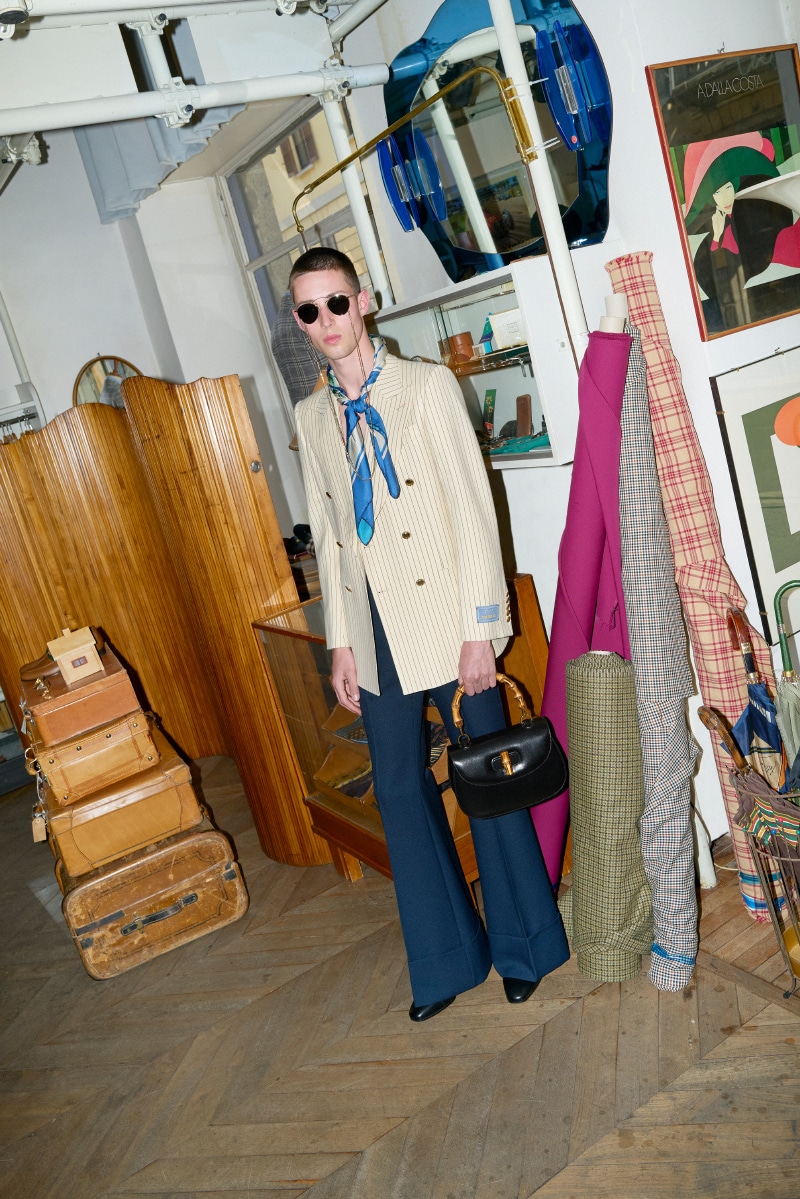 Friendship, complicity, coalescence of disparate creativities that share a border, exchanges and contamination of collective ideas. And the absolute pragmatism of building bridges that connect different perspectives. Gucci HA HA HA is a collection that is the culmination of an ingenious journey between two, the synthesis of the friendship that unites Alessandro Michele, creative director of Gucci, and the British singer-songwriter and actor Harry Styles.
Gucci HA HA HA is not just a motif stamped on a label, but the genesis of a yet-to-be-categorized jargon that defines the intersection between creative expression and the shared perception of two different consciousnesses; and, as such, it is a collection that is the result of a creative relationship that is born out of fun and ends with a tangible product. HA HA HA is the serial syneresis of the initials of 'Harry' and 'Alessandro', but it is also the onomatopoeic sound of the written essence of the 'laugh out loud' emoji.
Gucci HA HA HA is, therefore, an imaginative connection between Alessandro Michele and Harry Styles that brings together, in the same collection, numerous characteristic elements of the creative paths and peculiarities of both artists, integrating them into the synthesis that is Gucci. Elements of English tailoring converted into romantic accents arising from a new concept of masculinity through the eccentric use of the Prince of Wales check in double-breasted coats and the fundamental pre-eminence of artisanal processes in the making of jackets or in the details of the covered shirt buttons or pearlescent. An artistic imagination born of creative acts that are applied to diverse expressions, contaminating each other and becoming garments that reflect the formal changes in the historical significance of men's clothing: and that is why tailored suits, treated denim jackets and irregularly hued velvet suits are surprisingly accompanied by patterned pajamas and bowling shirts, lined coats with hoods and Chinese knot fastenings, and plaid kilts with adjustable fur straps. All in order to underline the constant presence of two creativities in each design, the hallmark of the Gucci HA HA HA collection.