It's almost Christmas, and in other circumstances around this time, we would probably have already scheduled that event that we wish we could escape but we still have to go and pretend to have fun. The Office Christmas Party. Let's be honest, all you want to do is get drunk to stand all those people you don't like, but at the same time not drunk enough so you can have a proper conversation with your boss that you won't regret the day after. I've been in one of those a long time ago. But I also remember some fun ones. And the new Gucci Gift campaign imagines one of those, with a retro touch.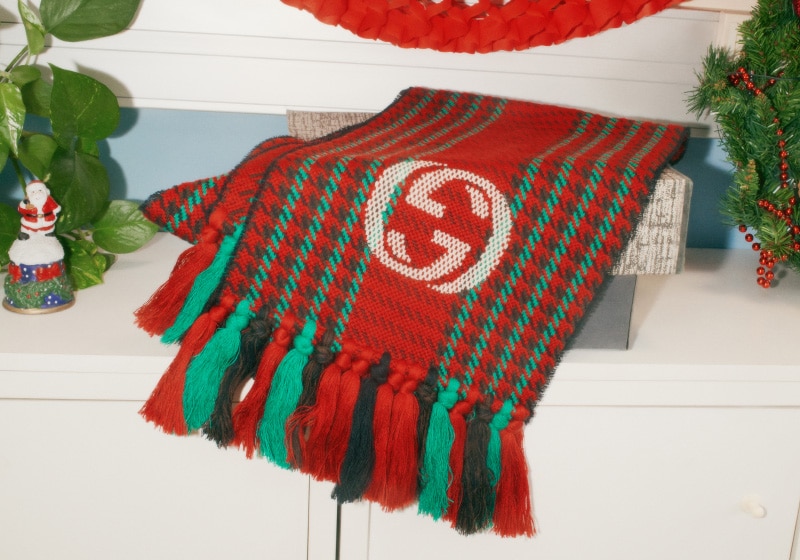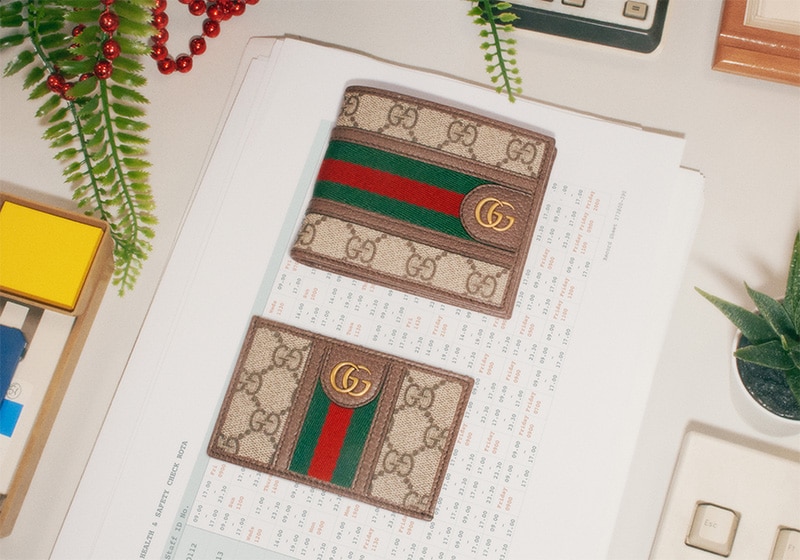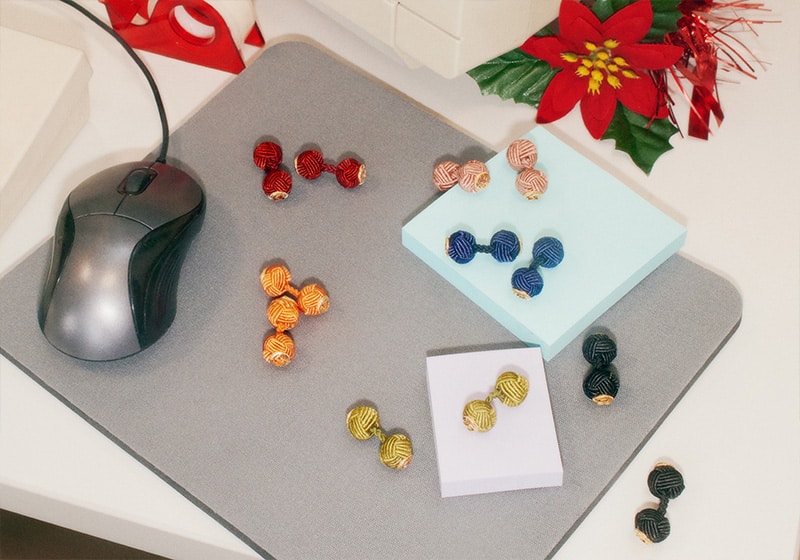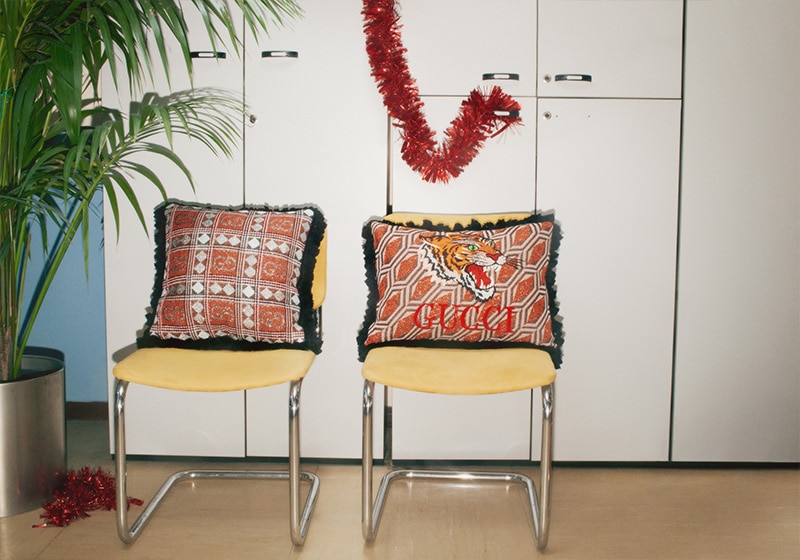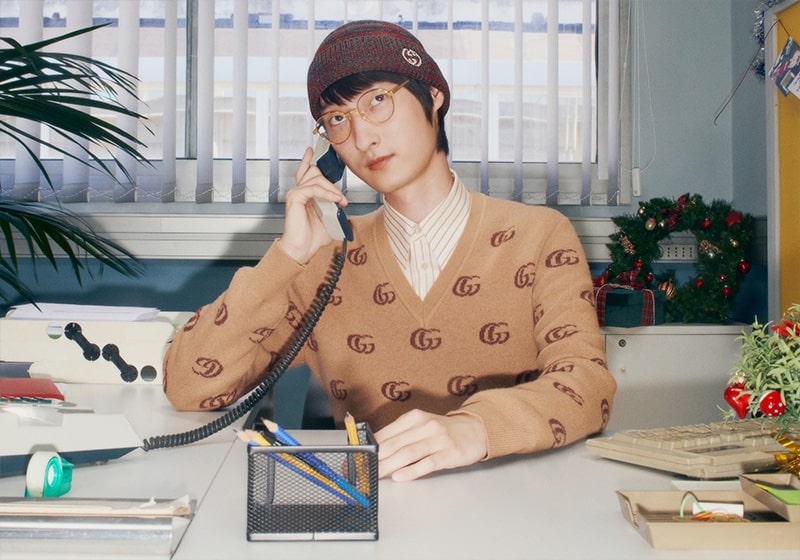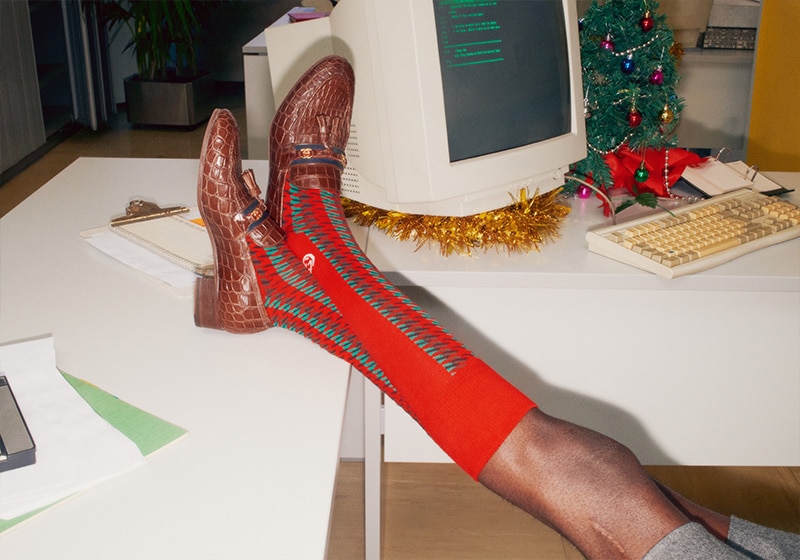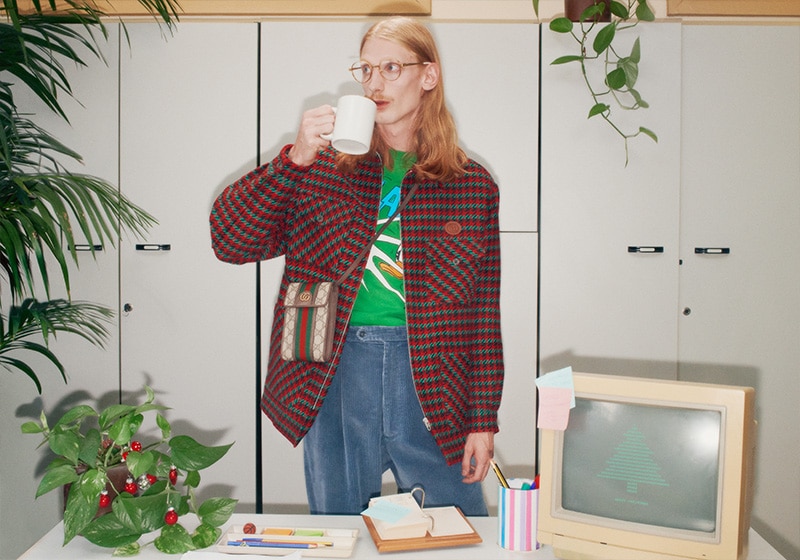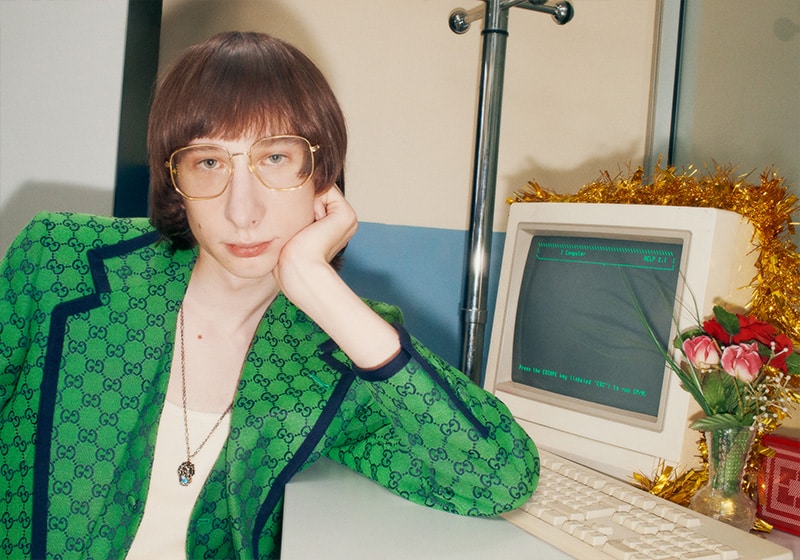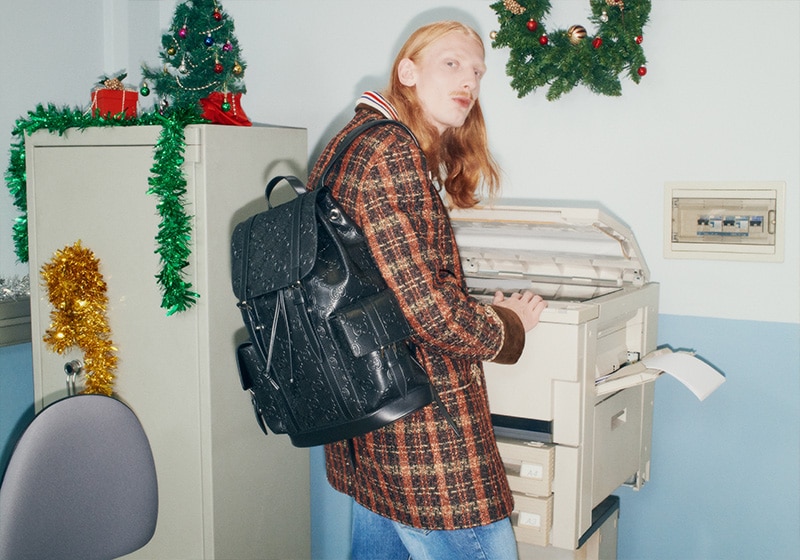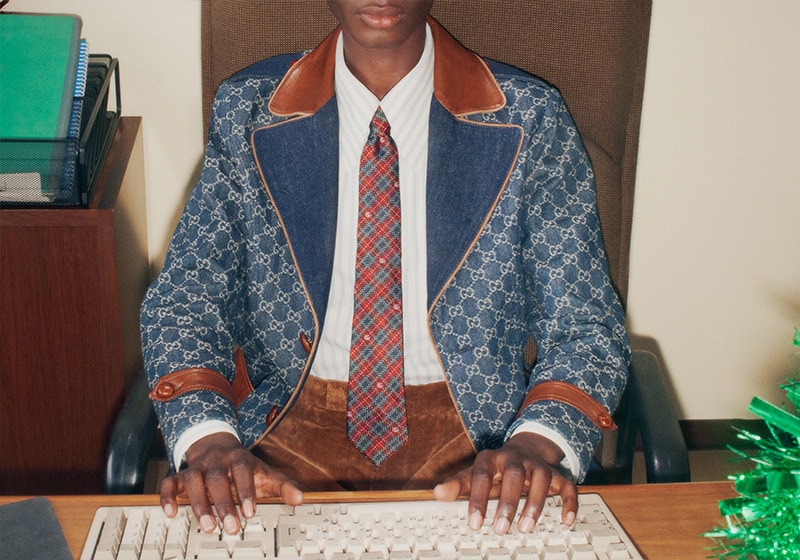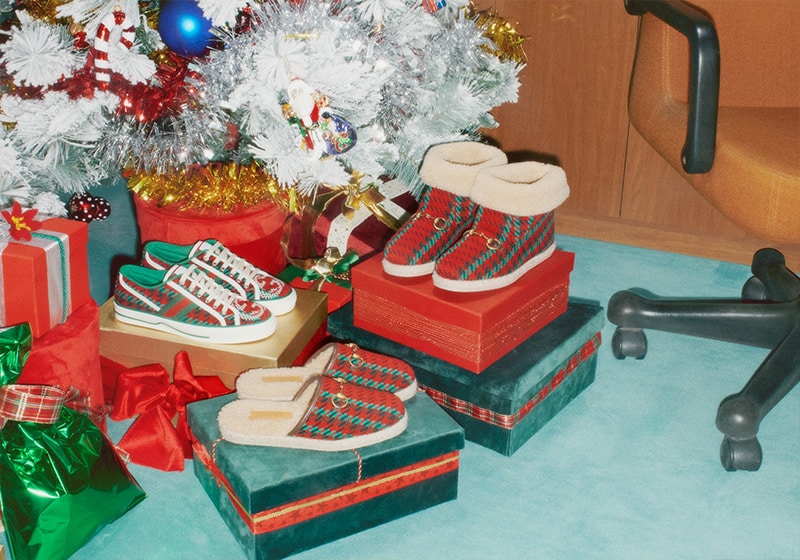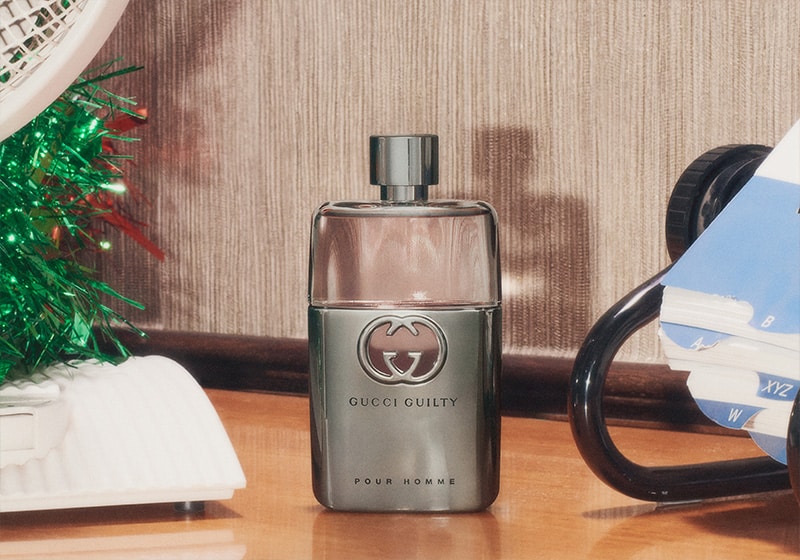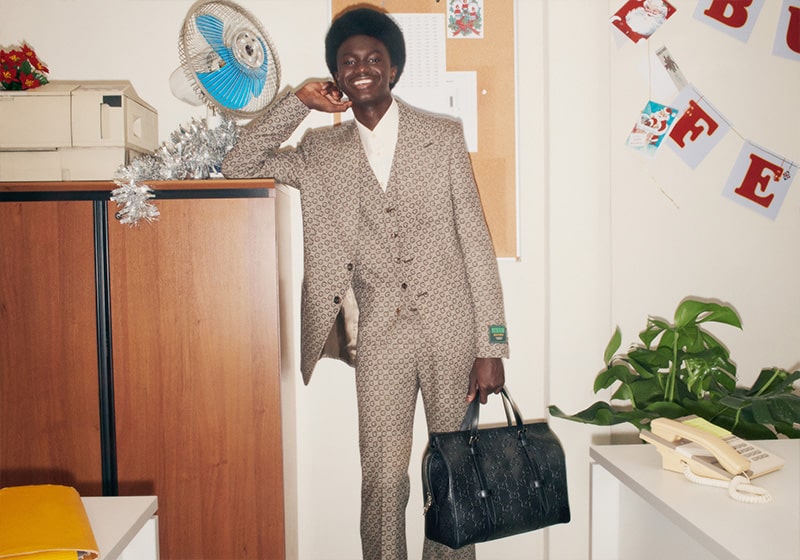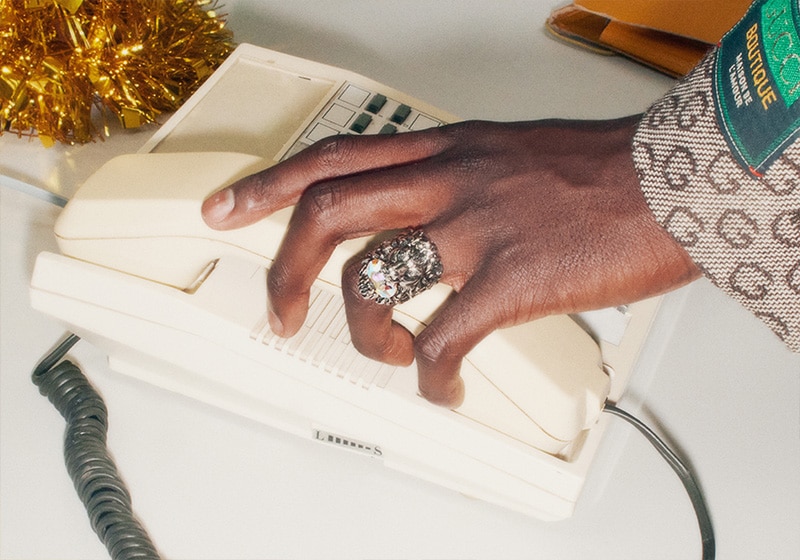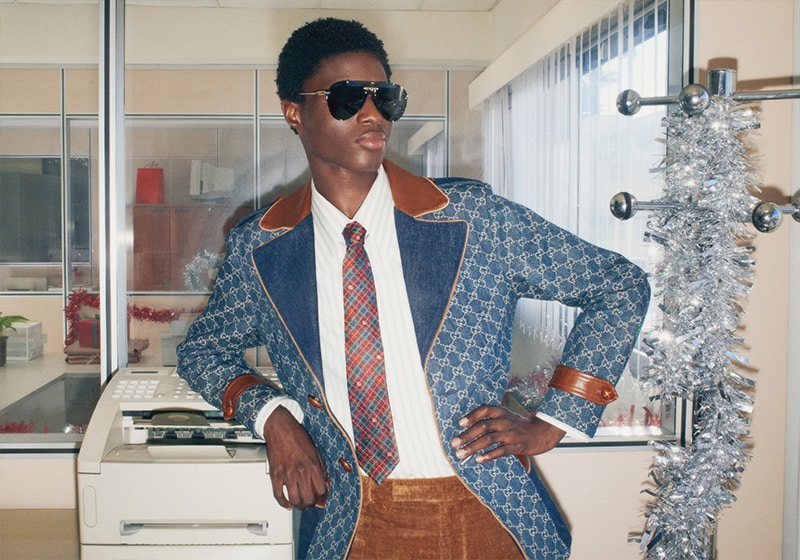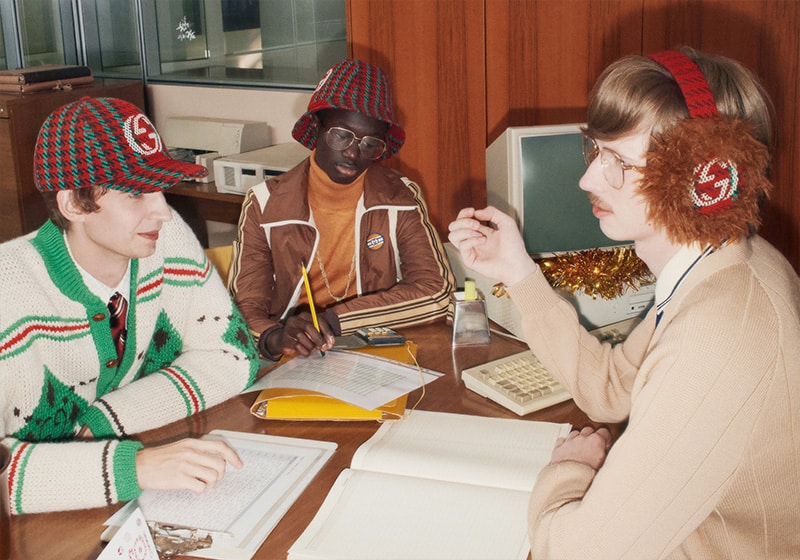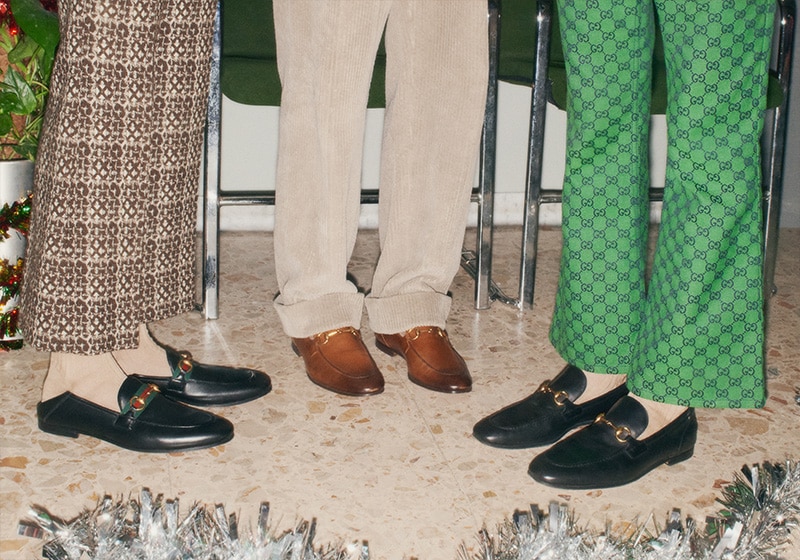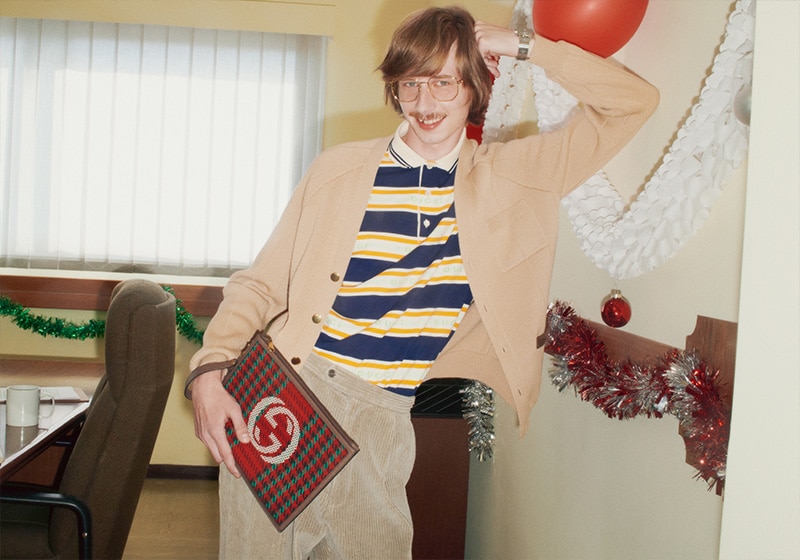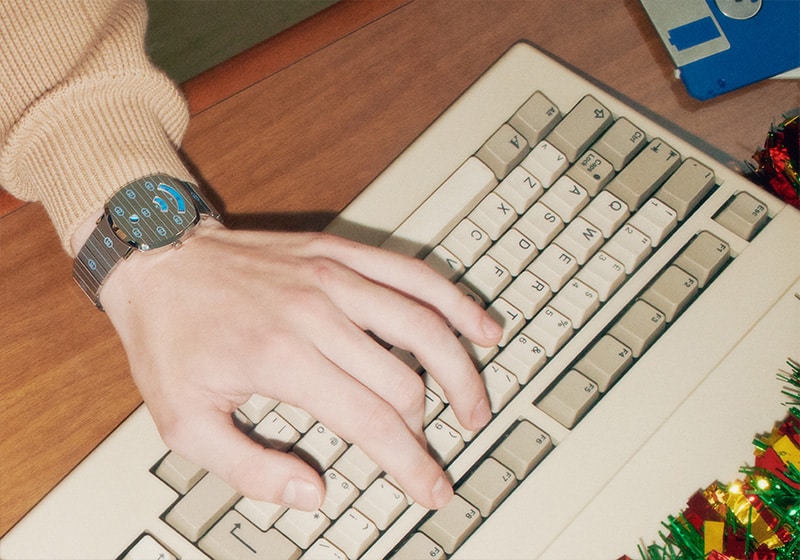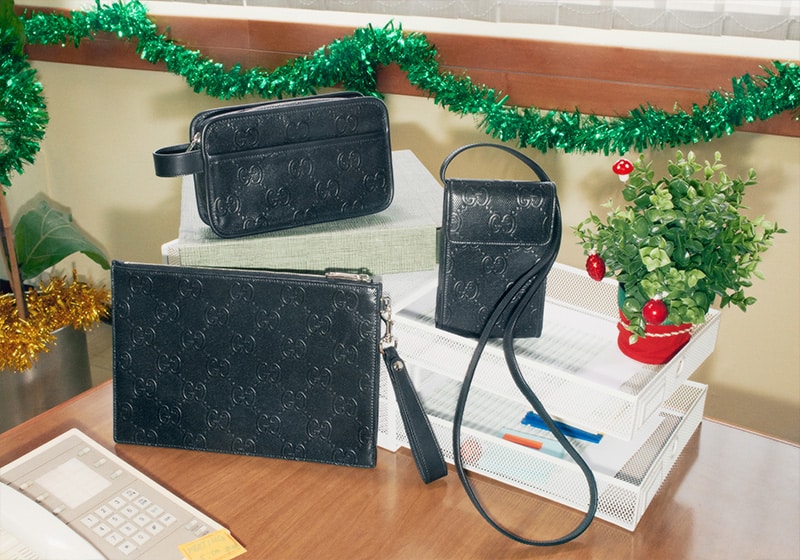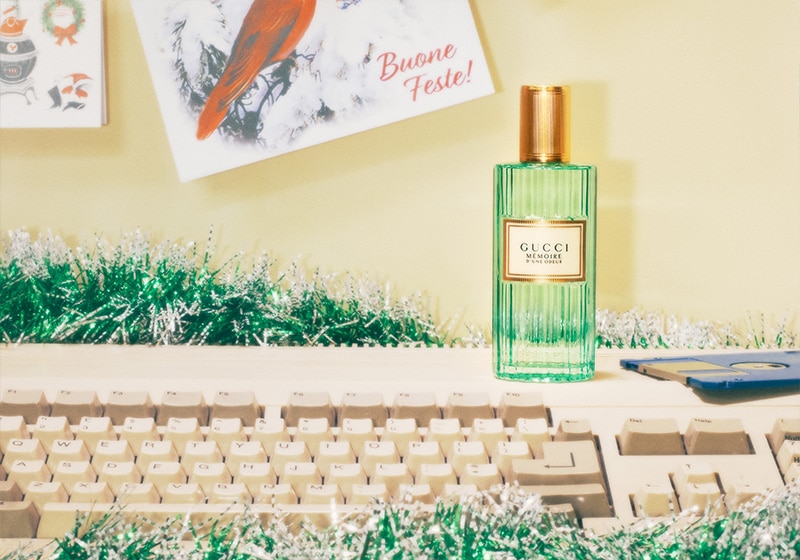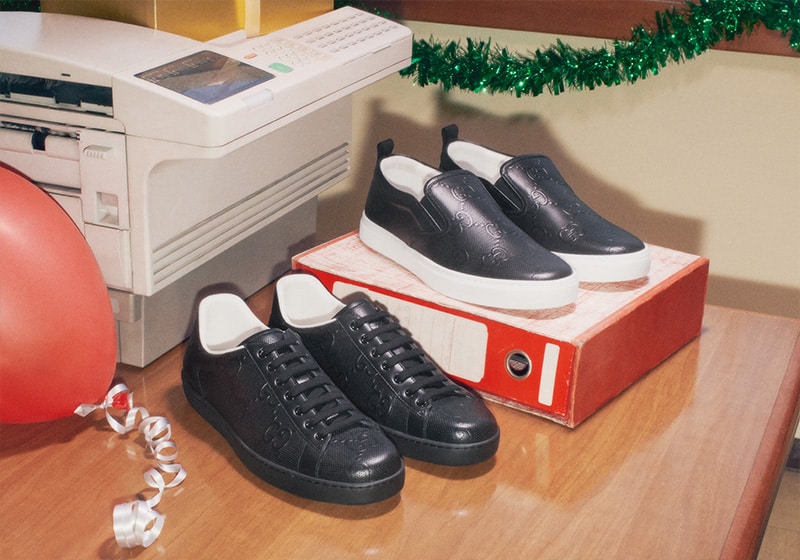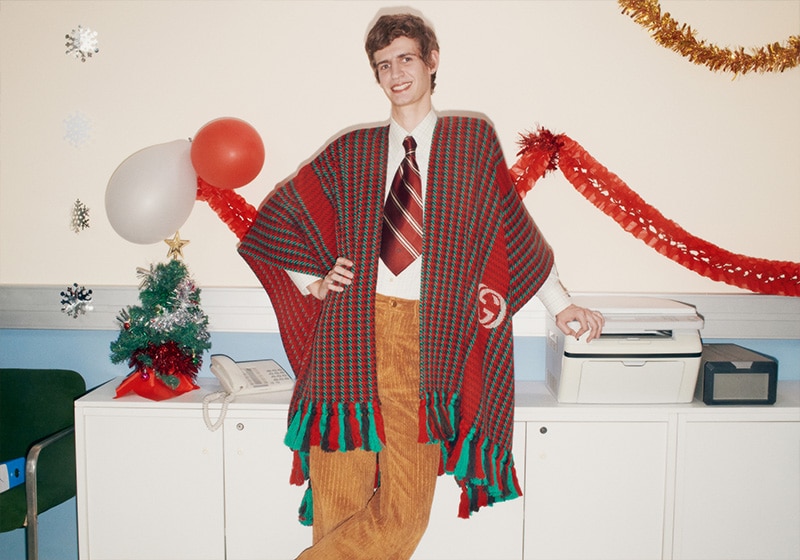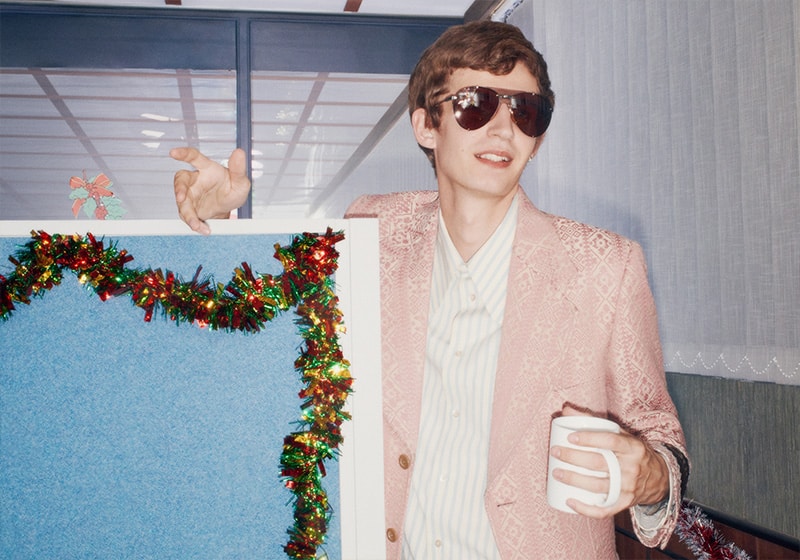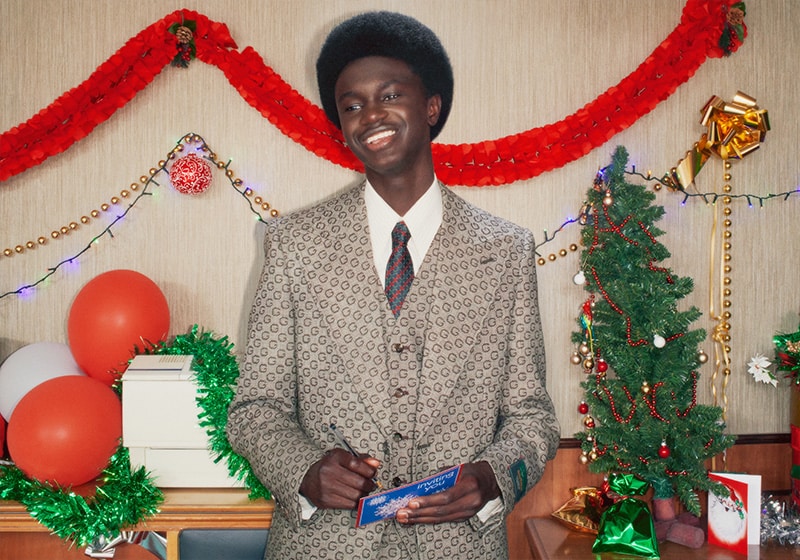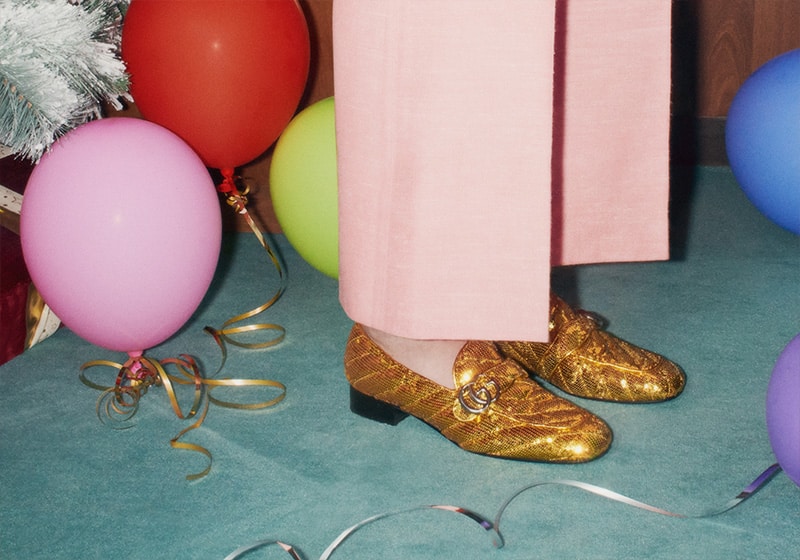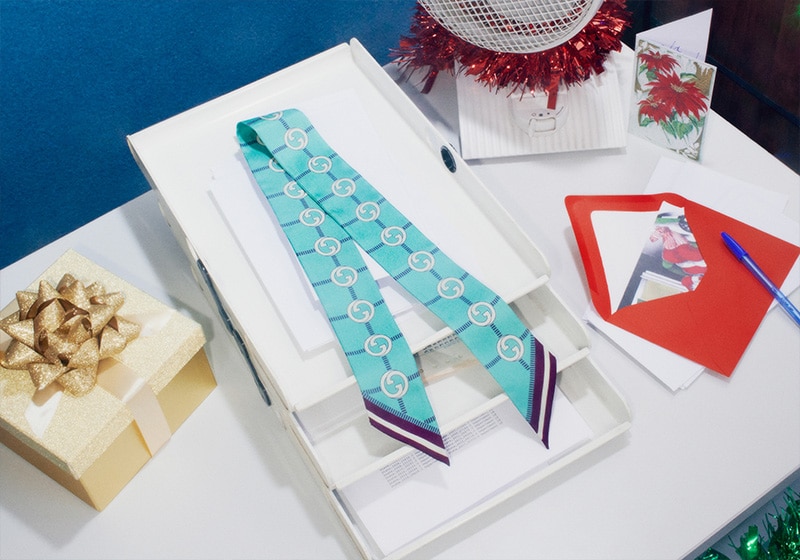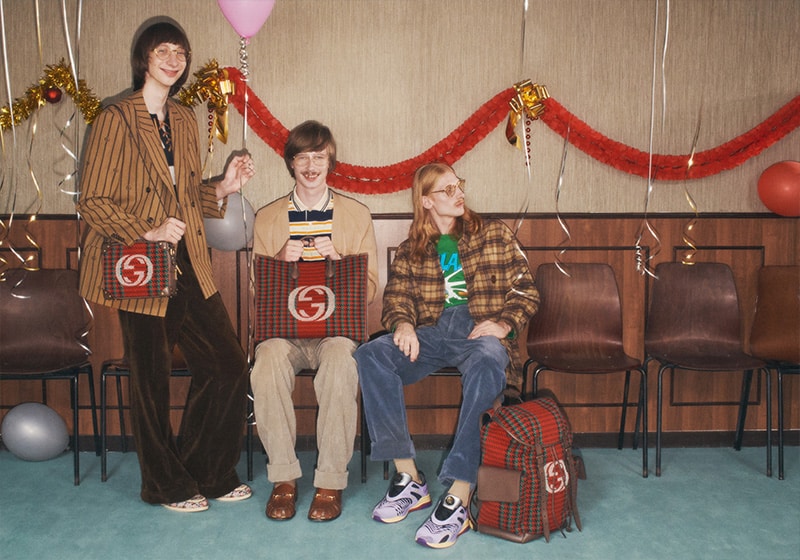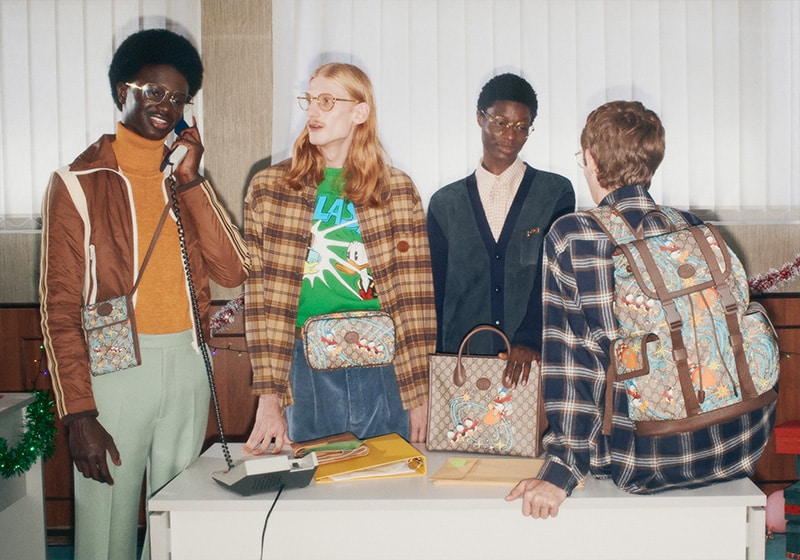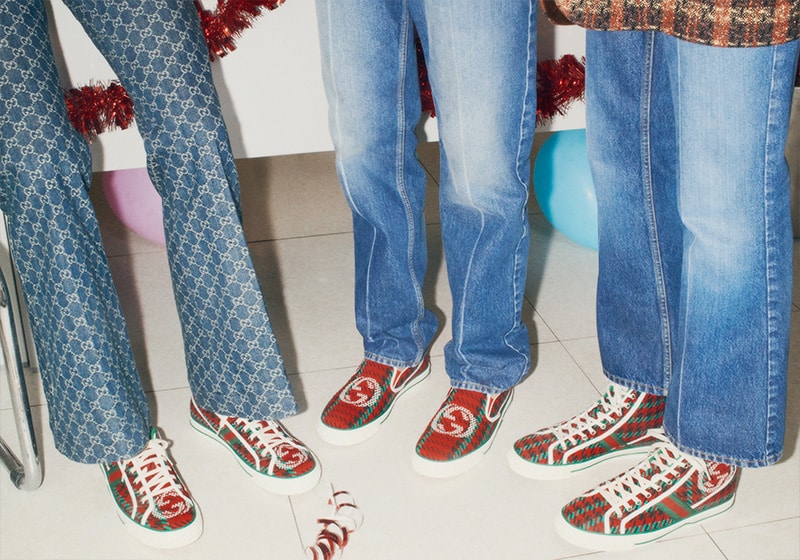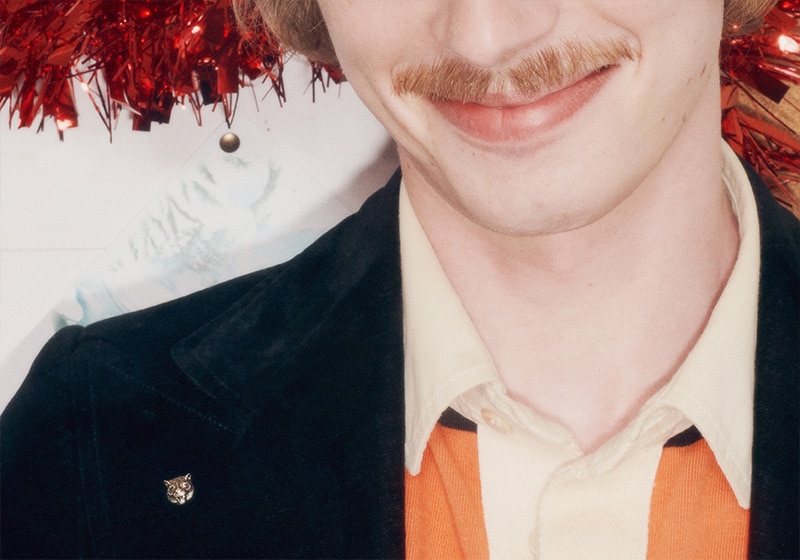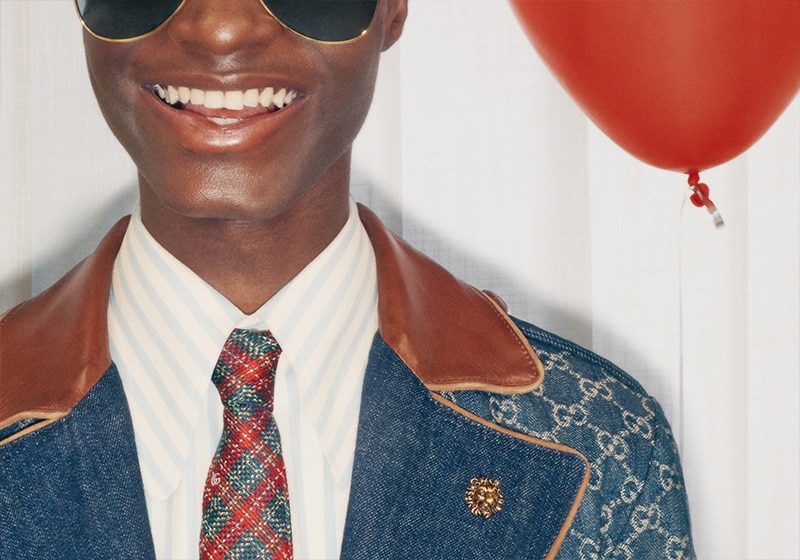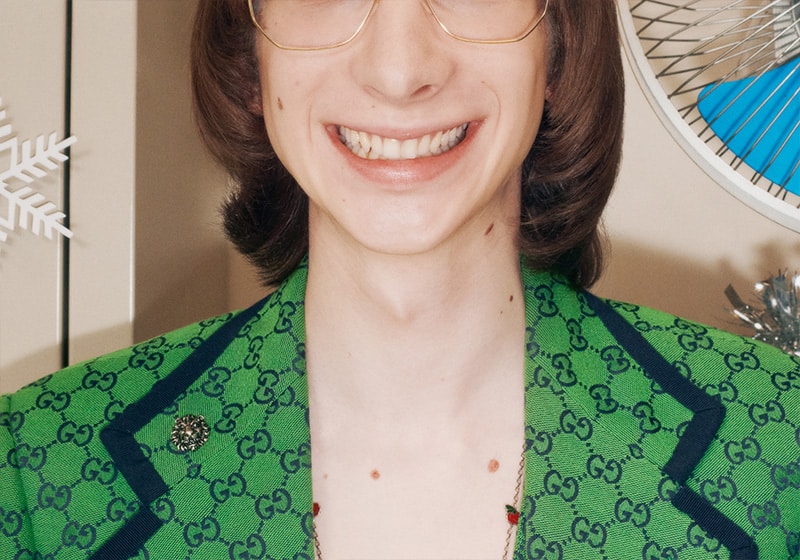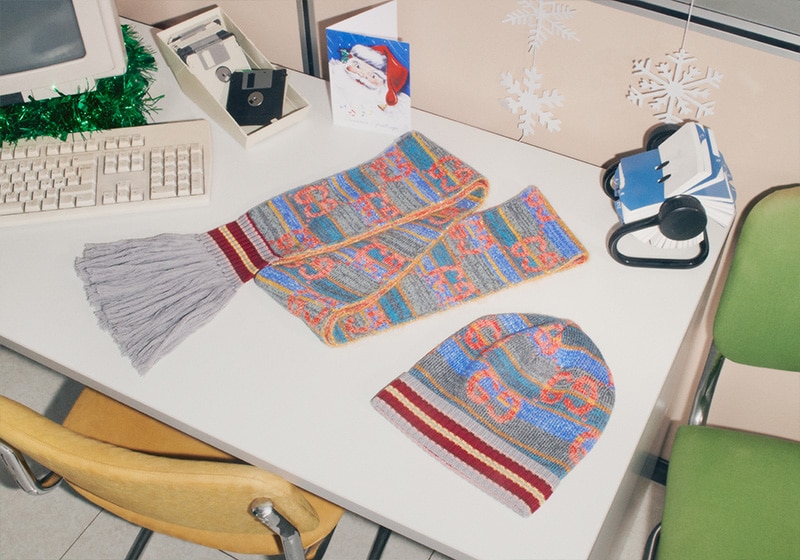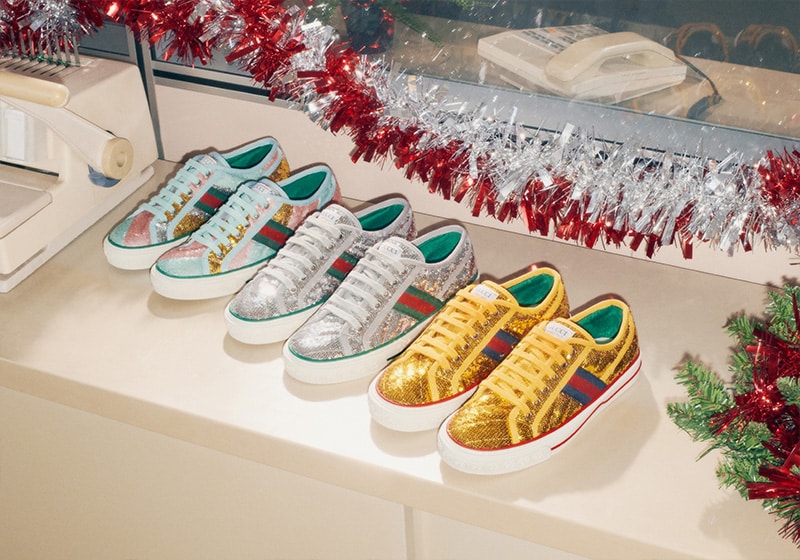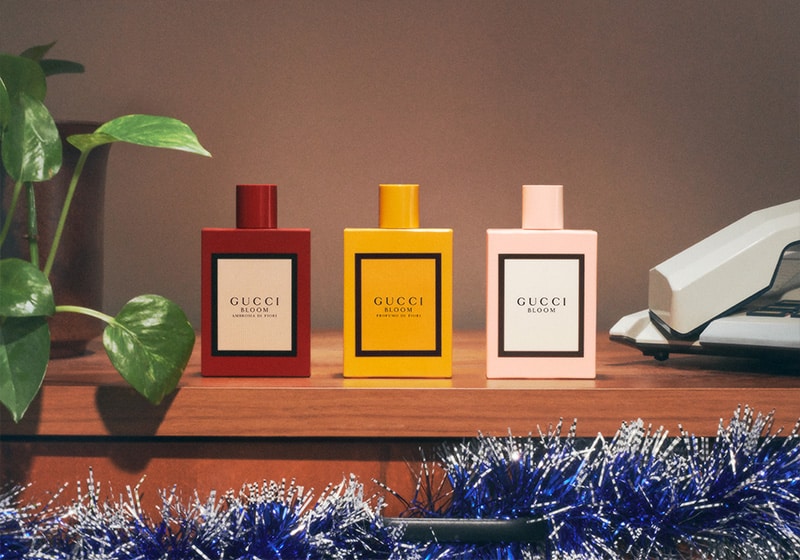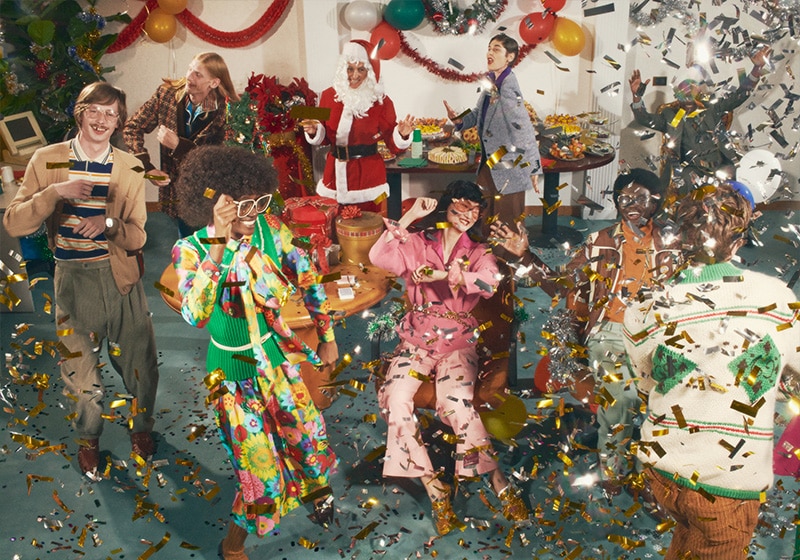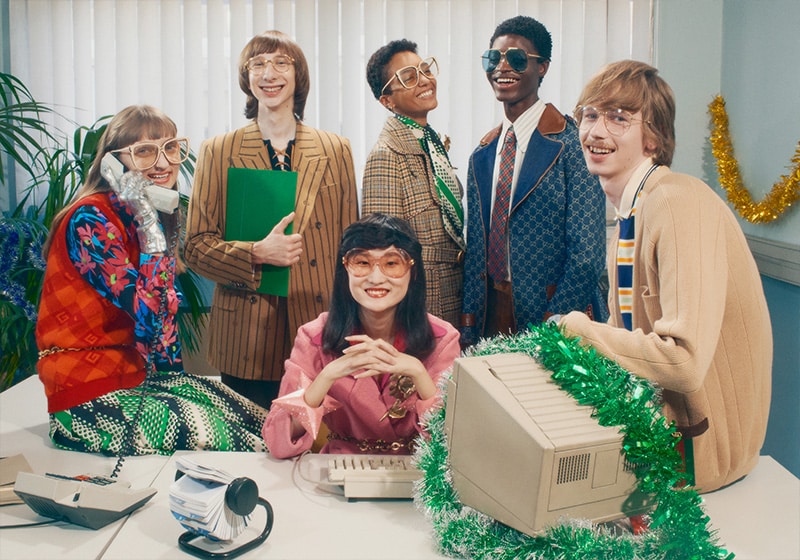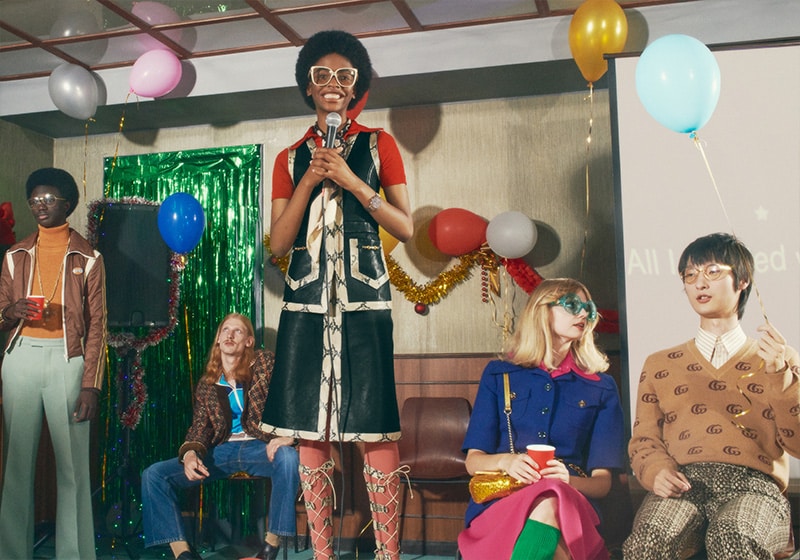 In a 90s setting, when the clock strikes five, Gucci-clad co-workers transform into festive clubgoers. In between joining the conga line the colleagues unwrap gifts from the line-up, including wooly GG jacquard scarves and hats, and GG Marmont bags and the Gucci Tennis 1977 sneaker in multi-color metallic sequins.
I kind of miss those days. This year I guess we'll have to celebrate via Zoom.
Creative Direction: Alessandro Michele
Art Direction: Christopher Simmonds
Photography: Mark Peckmezian
Film: Akinola Davies Jr