If you haven't changed your diet already for the planet, you can start with your feet. Kyrie Irving, DeAndre Jordan, Garrett Temple, and Wilson Chandler of the Nets have all going vegan at some point over the last three seasons which has brought required trainers to up their game!
The current world lockdowns alongside social distancing has also seen many of us take up running. It not only can manage stress hormones but bring on the happy ones as well. The first thing to ask yourself though, is if you really need a new pair and not to buy into hype. Always donate or recycle your shoes if they are beyond repair. Many shoe stores can recycle your trainers for you and it might it end up as Nike grind, however many still found themselves in landfills because there aren't enough recycling centers.
If you are in need of a new pair, first educate yourself as to what makes kicks vegan. Its more than 100% leather-free as "non-leather" actually contain animal-derived materials. PETA tells us to look for the following:
Non-synthetic materials: Nearly all running shoes are made from exclusively synthetic materials to keep them light and breathable, but some are made from synthetics blended with various leathers (that's cows', dogs', or other animals' skin).
Glues: The synthetic materials of running shoes are put together using strong glues. In some brands, the glue is derived from animal bones.
Dyes: Most shoes are made with synthetic dyes, but some brands may color their shoes with inks and dyes derived from animals.
Editor's Picks for Spring Summer 2020 Vegan Shoe Drops: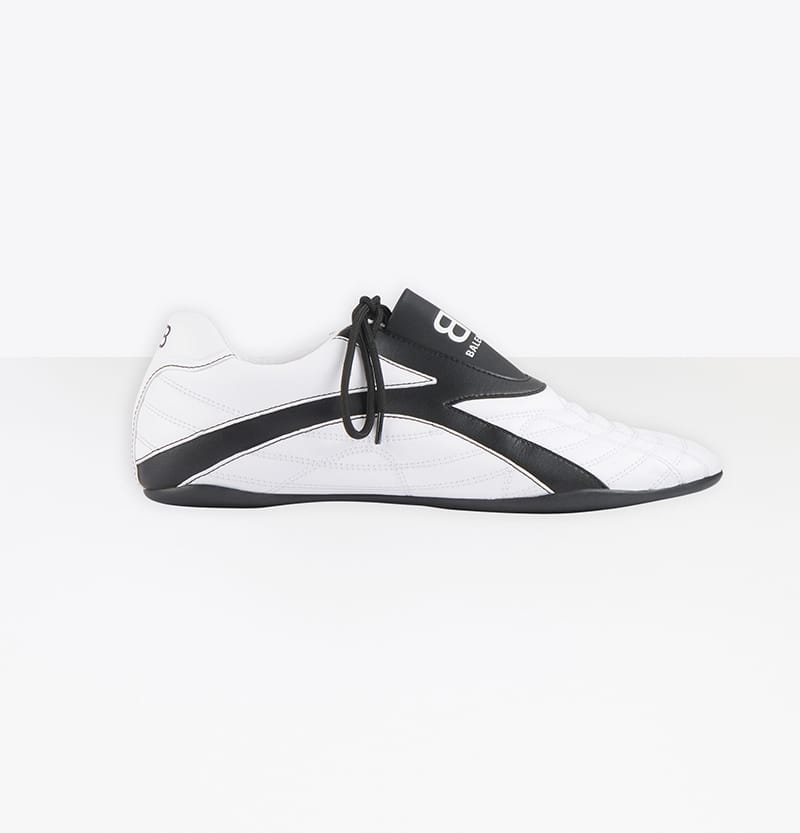 More martial art and less dad shoe, the internet went crazy when Balenciaga unveiled their sleeker new sock-style trainer earlier in the year for spring. Opting for a clean line, the lightweight sneaker is also great for home workouts while you channel your inner young Jean-Claude Van Damme.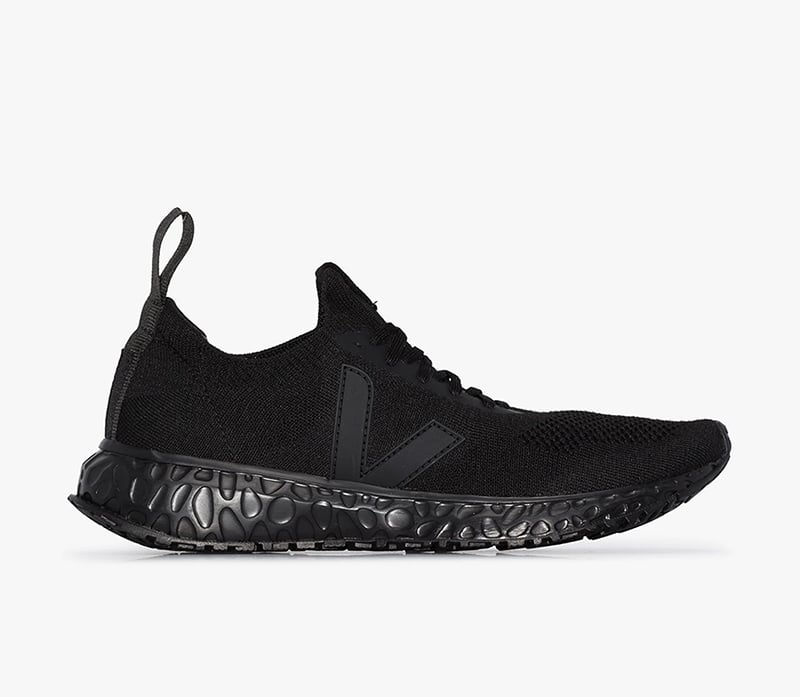 Leave it to Rick Owens and Veja to make hot sneakers out of rice waste, banana oil, plastic bottles, and jute. That's right – these Rick Owens X Veja trainers are made from an innovative mix of sustainable and recycled materials.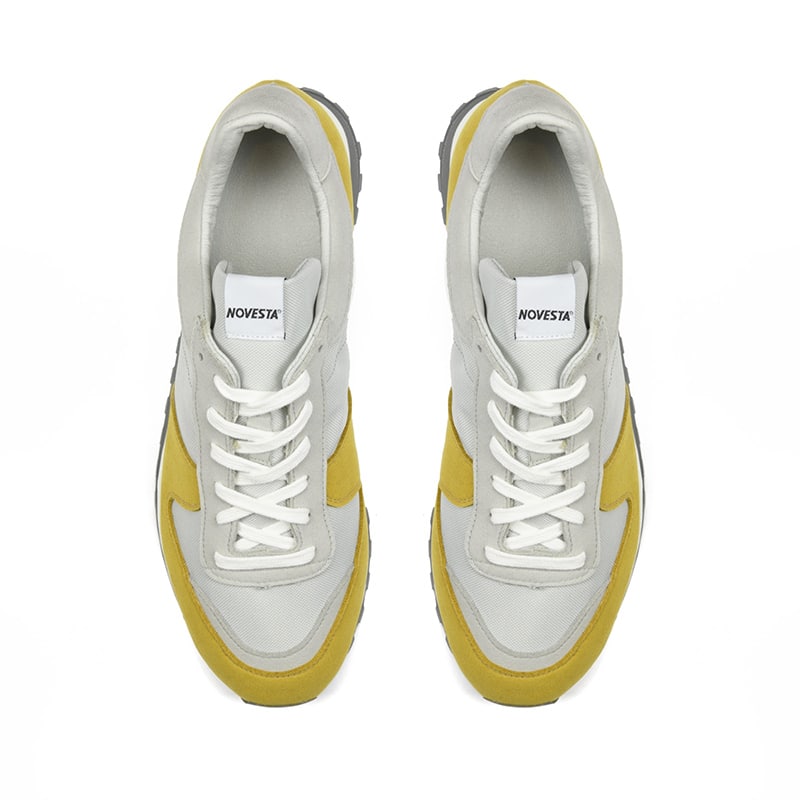 If you want a trainer that is also made in Europe (handmade at that), then you really need to check out Novesta. Coming in six new colorways, the Slovakian brand's latest iteration of the popular running shoe "Marathon" features new contrasting coloring across each silhouette, upon a thick, white, naturally-sourced rubber sole.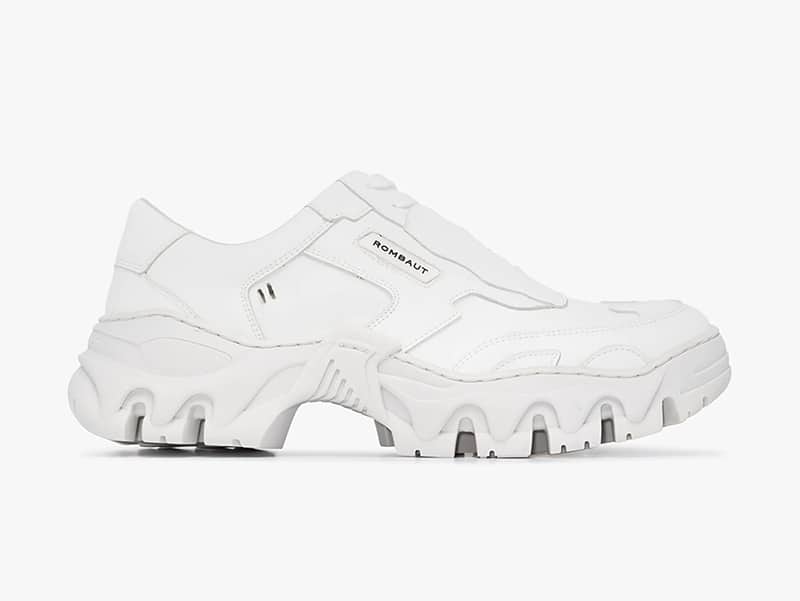 Ok, these also come in black, but since we might not be in a club for a while, don't be afraid to give a go-to white! At the moment, I'm working in my prison yard (aka courtyard) and keep mine real clean, after all, you aren't an adult until you can manage to keep your trainers white and still work out in them.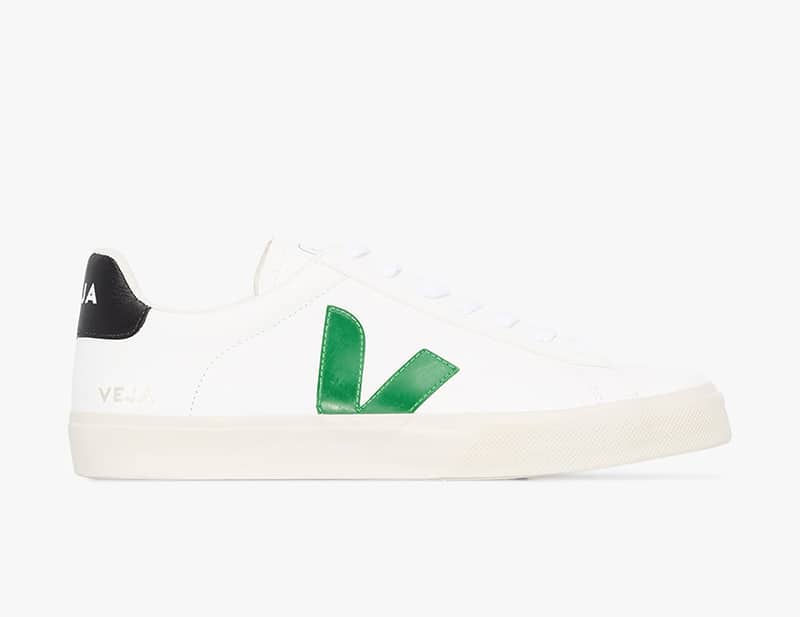 Veja is becoming quite the iconic shoe brand among Parisians and really brought the Vegan movement mainstream. The V patches on the sides represent your effort to be greener. After all, these Veja sneakers are sustainably made from ChromeFree leather that's treated with an eco-friendly tanning process.
And Save the Planet by Saving Your Shoes!
One of the ways you can start making a difference is also by saving your shoes! Do your research to see where you can have your trainers resoled, but also take care of them so they can live their fullest life potential! That doesn't mean hoarding and not wearing them, but getting the right tools to keep your sneakers fresh and clean. Make it your ritual to Netflix and chill while cleaning those kicks!
Editor's Pick: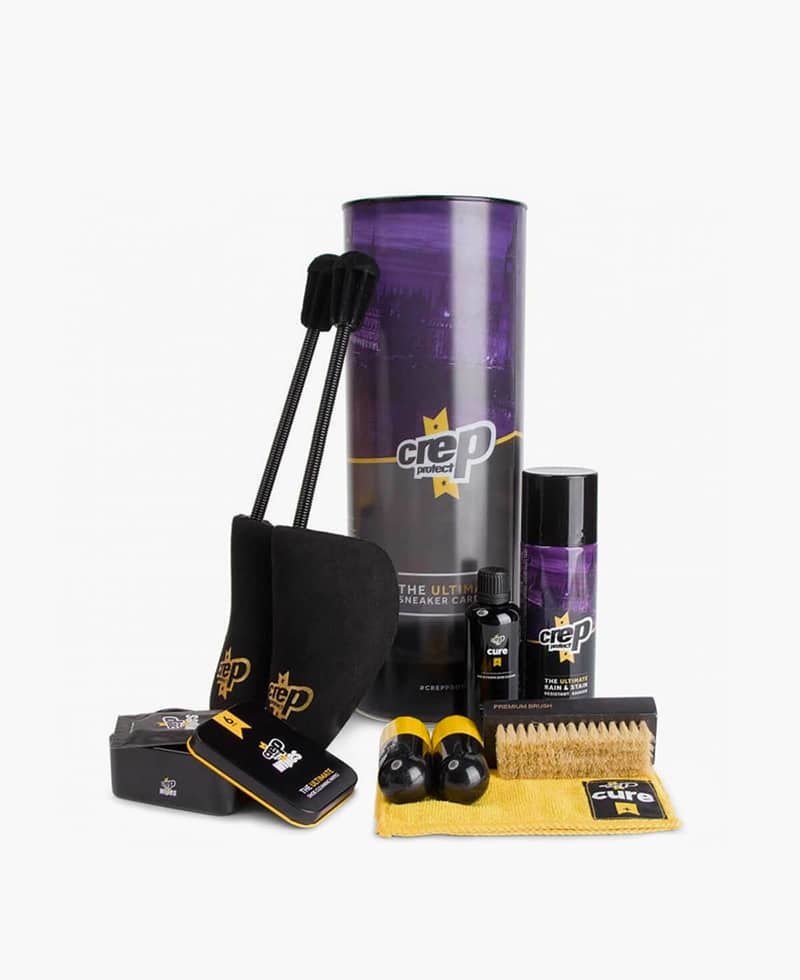 You get the essential sneaker care range made up of:
1x Cure Kit (100ml Cleaning Solution, Premium Hog Hair Brush, Microfibre Cloth)
1x Crep Protect 200ml Spray,
1x Pill Set
1x Shoe Trees
1x Wipes (6 Pack)