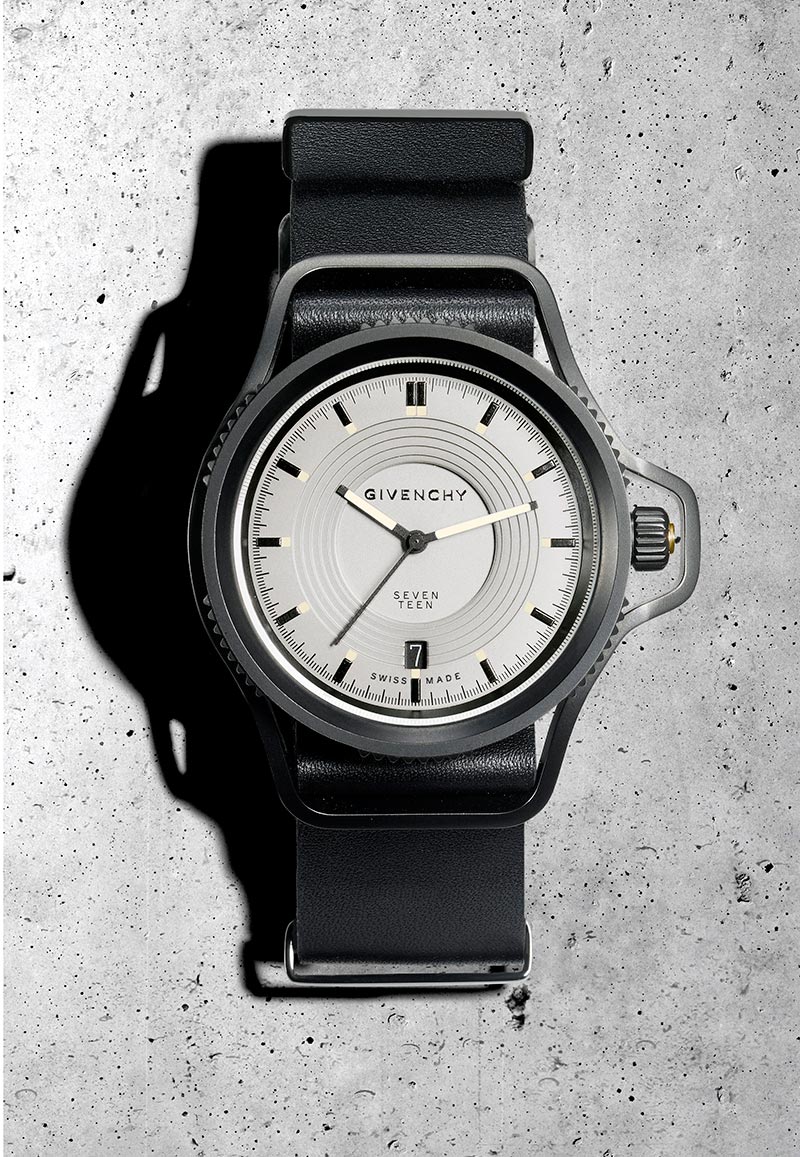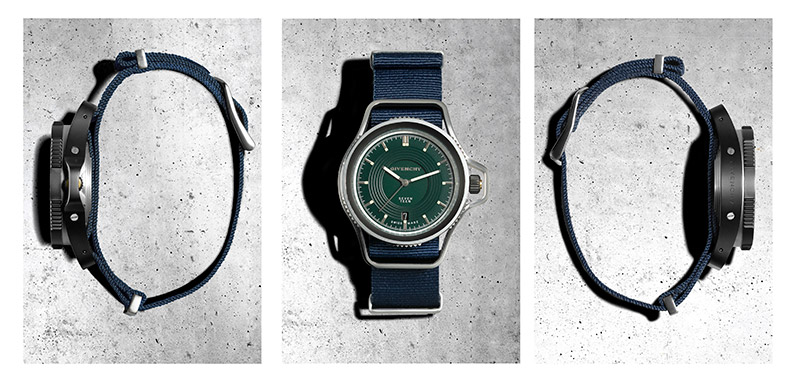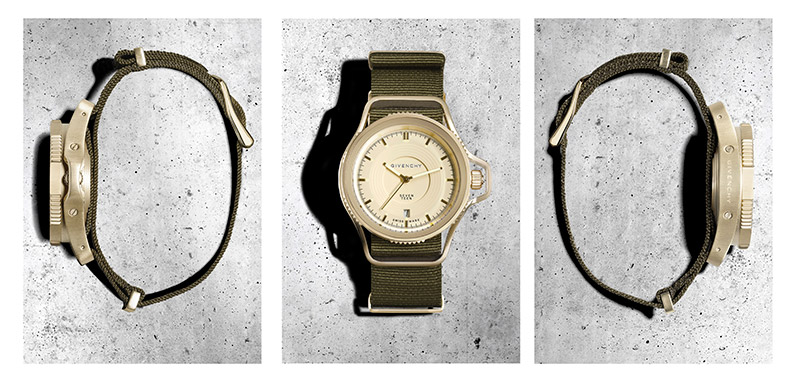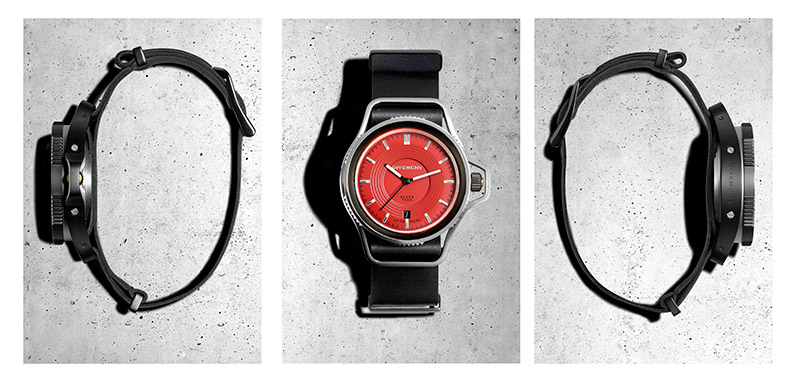 Riccardo Tisci presents Seventeen: the first in an upcoming series of new Givenchy watches. Each style in the timepiece collection is named after a prime number. Mysterious yet powerful, prime numbers reflect the aesthetic of the Givenchy world. The first watch to be introduced refers to Riccardo Tisci's lucky number.
Seventeen shows bold architectural lines with strong graphic elements. But its sophisticated details and soft structure make it a unisex watch playing with the masculine and the feminine. The duality of soft and hard elements and the contrast of a curved edge create a dynamic balance and a unique design.
Made from stainless steel and sapphire glass housing a Swiss made quartz movement, Seventeen features gold plated details on the crown and the buckle together with luminescent vintage-looking indexes. As much about versatility as quality, each watch comes with interchangeable straps: a leather version with raw edges and a nylon gros grain NATO version.
Available in six colour combinations of various cases and dials including black, anthracite, red, green, steel and gold, Seventeen will be exclusively sold in selected specialty stores and Givenchy shops around the world.