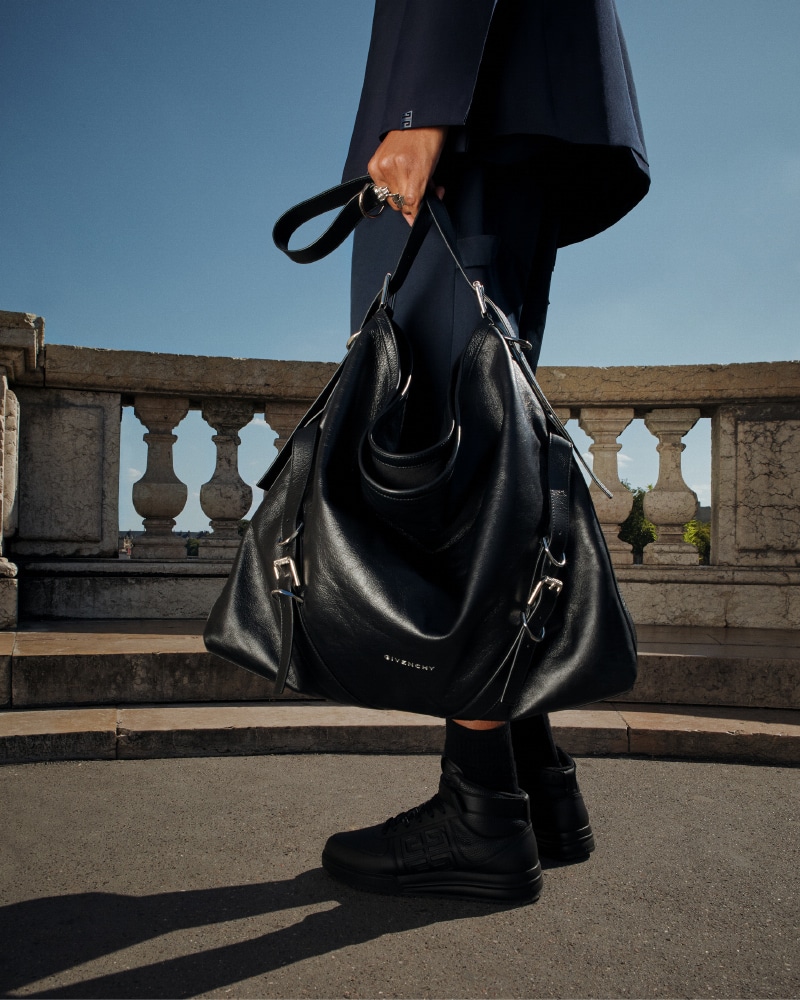 Givenchy unveils its latest masterpiece: the Voyou for men. Revealed on the Paris runway for Fall/Winter 2023, this bag makes a daring and spirited statement, standing as a striking counterpart to the trendsetting Voyou bag for women, introduced in Spring/Summer 2023 show.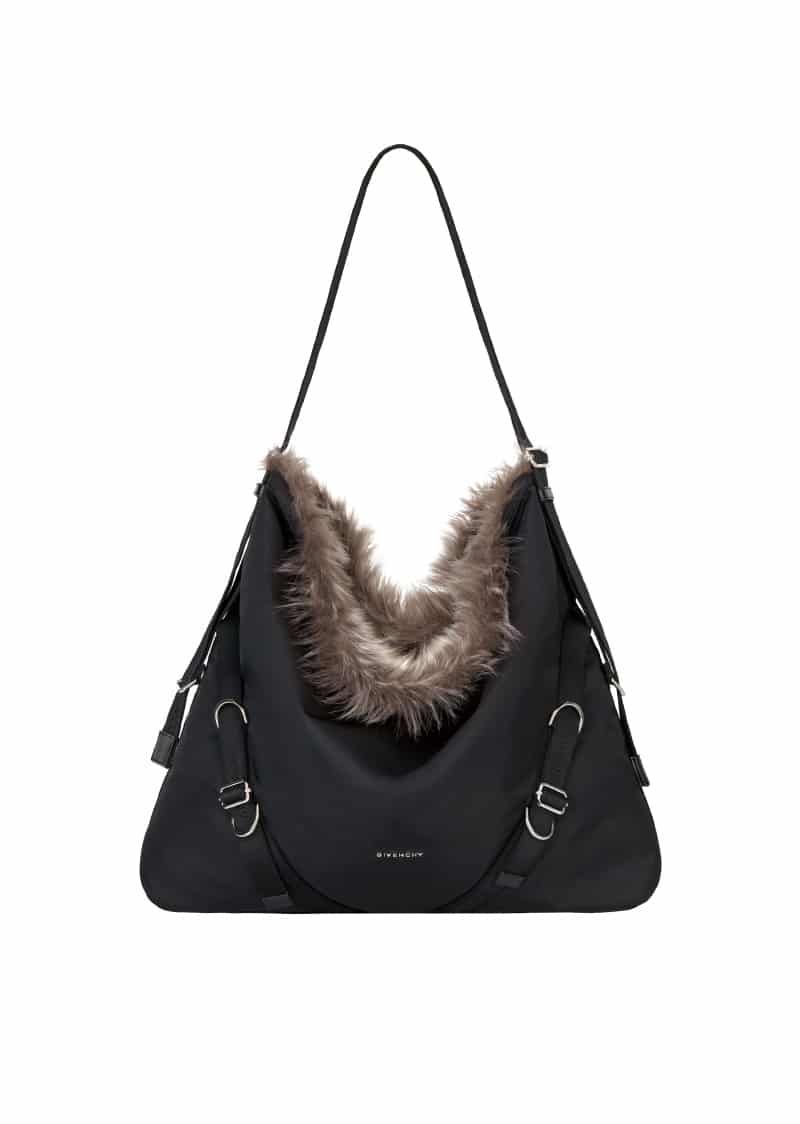 With an air of Parisian cool, the men's Voyou boasts a nonchalant, slouchy shape that oozes confidence. While retaining the iconic lines that define the Voyou style, it's been reimagined for the Givenchy man, offering more imposing proportions, matte-finish materials, and bespoke sporty silver-tone hardware exclusively crafted by Creative Director Matthew M. Williams.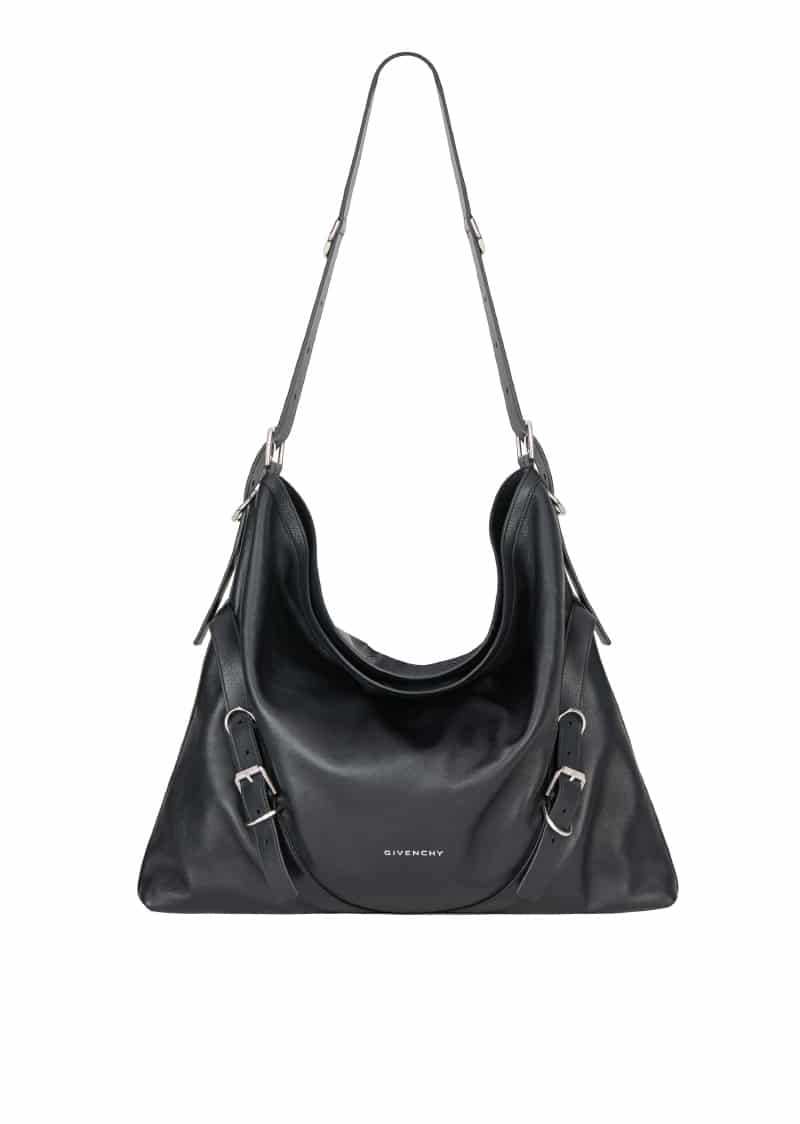 Designed for the modern man on the go, the Voyou comes in three oversized versions. From supple, soft-grained black leather to crackled black vintage leather with a touch of aged charm, and even a nylon version lined with faux fur – it's all about expressing individuality and style. The 'V'-line corner straps provide structure and allow the wearer to shape the bag according to their preference, truly making it their own. Anchored by etched, brushed metal buckles, the shoulder strap is adjustable for short-shoulder or cross-body wear, accentuated by metallic "Givenchy" lettering for an extra touch of distinction.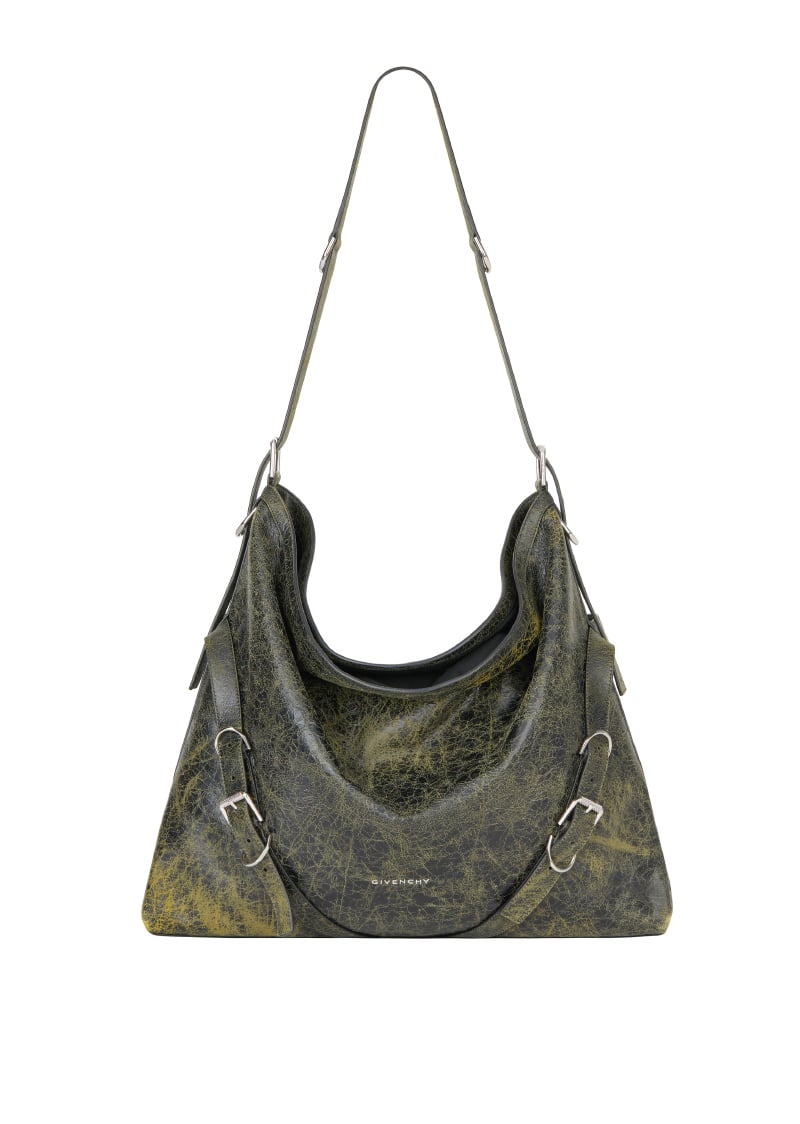 The Voyou doesn't compromise on functionality. With a spacious central compartment that easily accommodates a laptop, documents, and everyday essentials, it also includes an inner zip pocket to keep valuables secure.
Mark your calendars for August 4th, when the men's Voyou will hit the shelves in-store and online at givenchy.com.