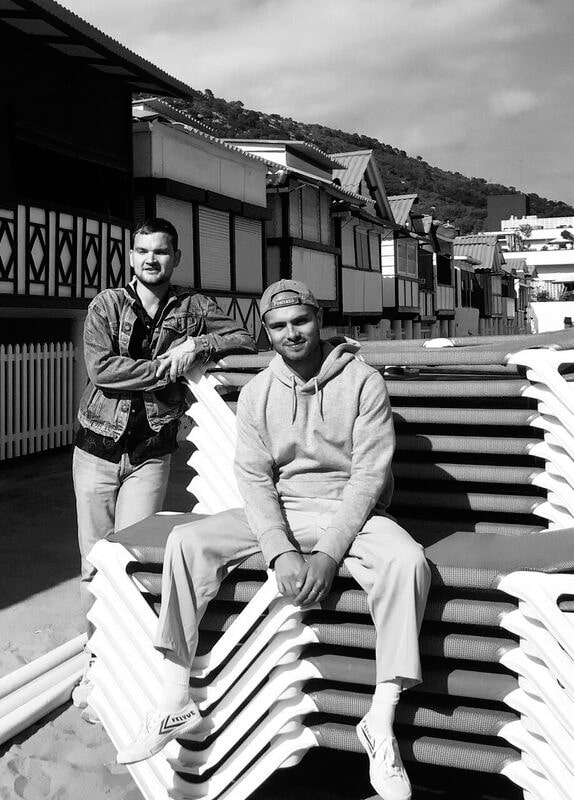 There's just something about these photographs that epitomize a profuse sense of next-level grace. The itching is real. Thus, we caught up with this ground-breaking duo, trailing a sublime plethora of bittersweet pictorial masterpieces seamlessly.
From shooting international Vogue spreads, worldwide editorial campaigns to capturing trailblazing industry insights, this duo creates ravishing imagery that speaks true beauty, making waves in the fashion world ever since 2009. You only need to look as far as their second Instagram post to grasp how well they capture the perfect gaze. Below, read a swift meet and greet with Fucking Young's beloved creative couple, AKA Kapturing.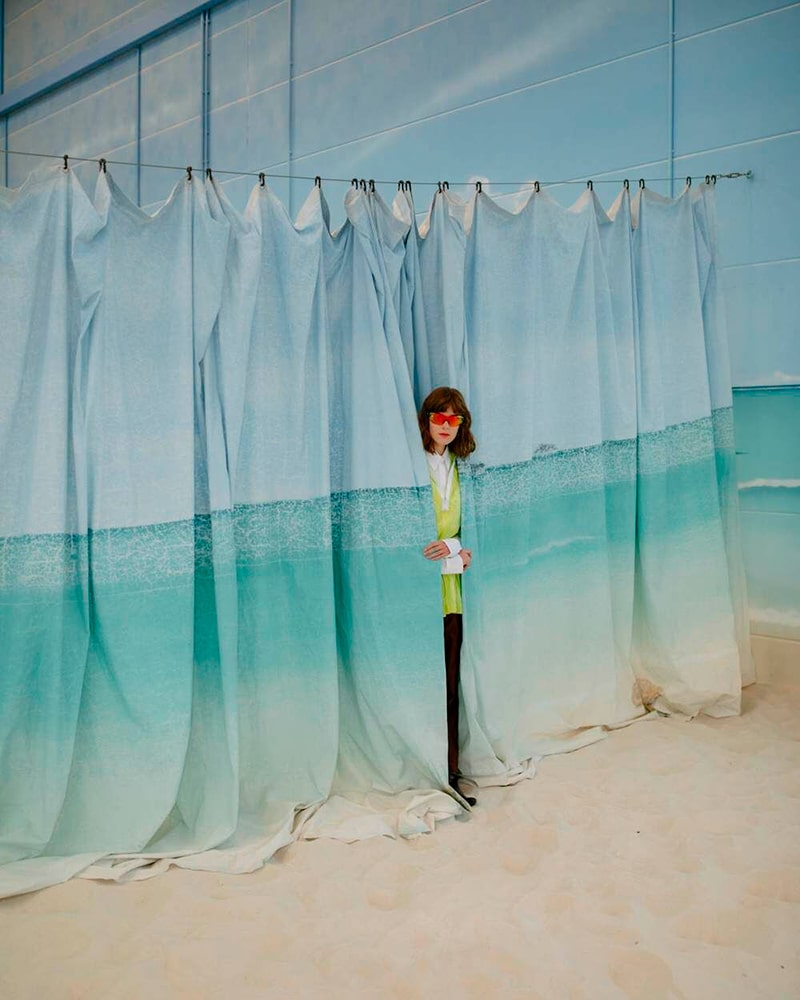 Hey Kapturing! Tell us a little bit about who you are?
We're called Sebastian and Florian. People usually class us both as fashion photographers, but in reality, we just flow with our lives, trying to pursue our dreams in the most positive ways.
We met back in 2009 at university, and from that moment we have been working together. We come as a couple, and we work as a creative team. For many people, such thing sounds like something very difficult, but being honest to each other is one of the greatest gifts we have in common because together we constantly share many great experiences that bring us to the world of fashion.
The word success depends on how someone defines it. For the both of us, success means to be happy with what you have and what you do, to be aware that life might dim at any time long and follow your instincts no matter the obstacle that comes your way. Additionally, we believe that to be a successful person, you have to be real, not deceitful, and always think that each person you may find along your path is on the same level.
Give us 5 words to best describe your work…
Dreamy, honest, colorful, easy, dynamic.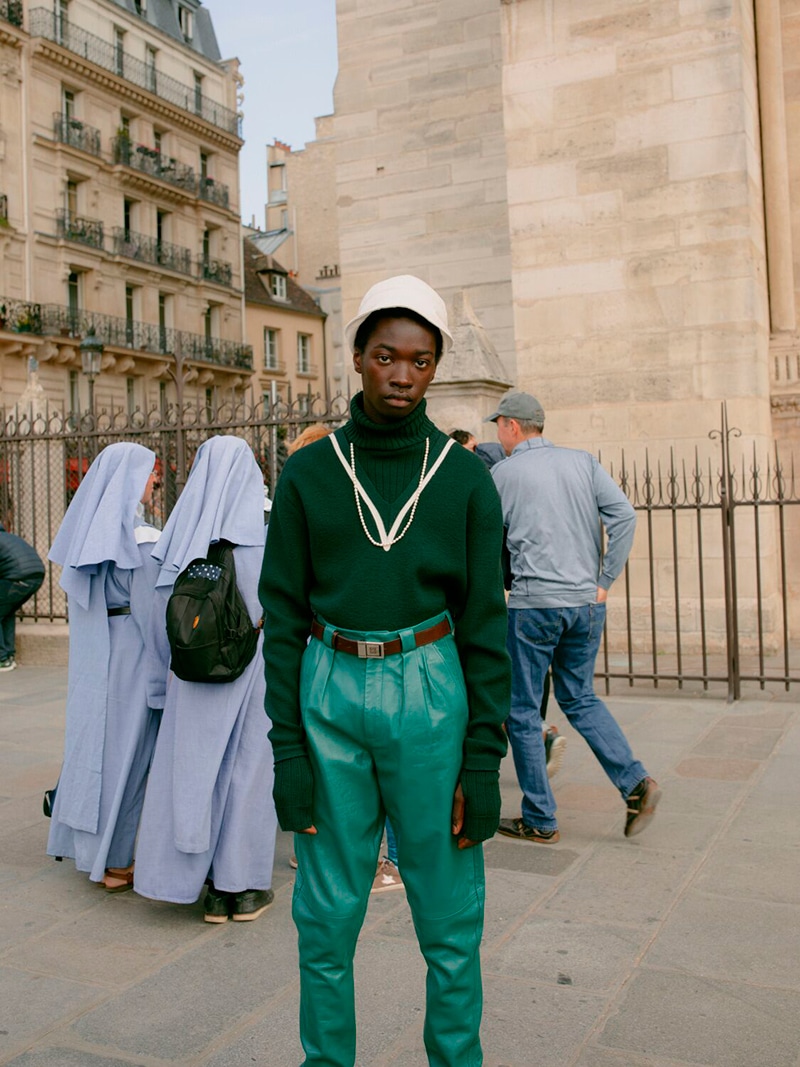 What does your body of work stand for?
Our work shows the world the way we want it to be. A vivid, beautiful, and positive place where different standpoints meet. Our work is an interpretation of what is happening in our brains, It's where our minds come together into one – there are clearly some differences when you work as a duo, but with time, we've managed to know where the strengths of each of us lie.
Any standout points that make your photographs unique?
In all honesty, we got into fashion photography and videography without expecting it. Both of us studied Art and Design and had a very different view of things right from the very beginning. Sebastian was born in Colombia, meanwhile, Florian comes from a little town in the South of Berlin. We think that the combination of Colombian and German culture makes us very strong because they are very diverse and they complement each other impeccably.
Spontaneity and emotion are just as important as preparation and understanding.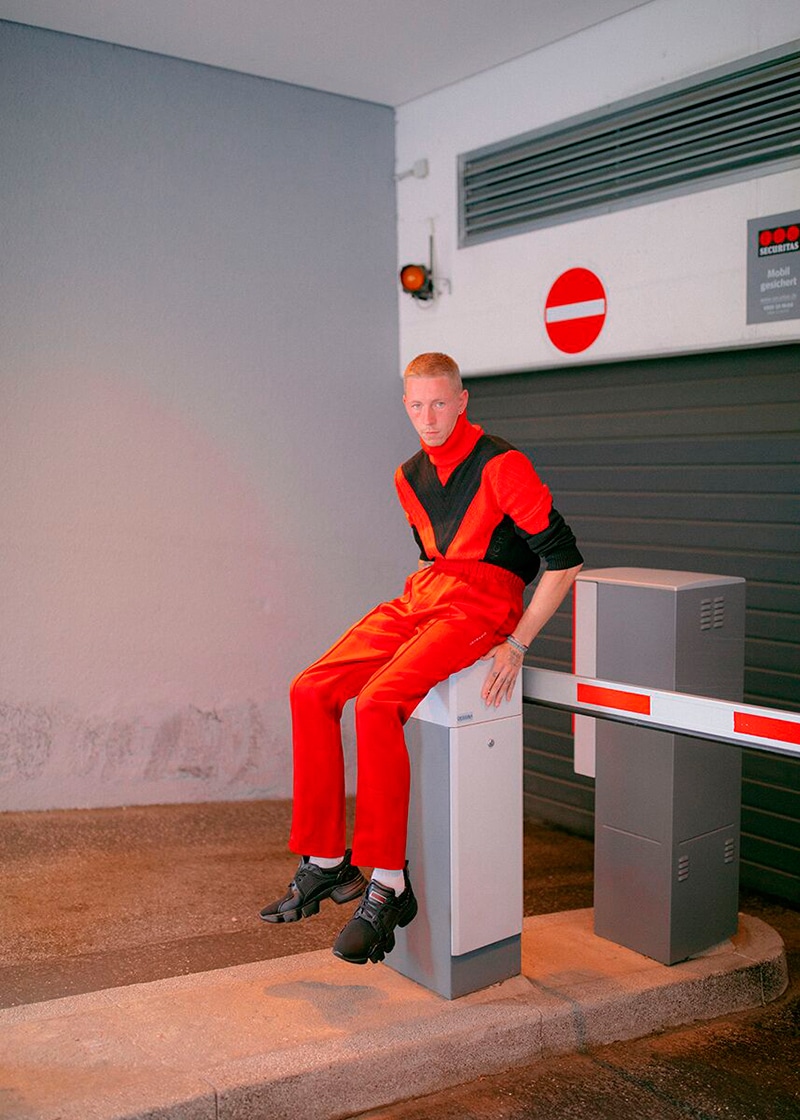 Tell me about your first cover – how did it happen?
Our first cover was shot for a local magazine in Germany. It happened many years ago, however, we still remember it with passion. At first, not many photos were planned to be published in the magazine. Once the final selection was completed, we then sent them over to the editor, who gave us the great news that he wanted to have one of our photos on the cover. This resulted being an unexpected cover, but our first indeed.
What do you class as beauty?
Beauty is for us a very abstract term and often far away from the classical ideal of beauty. If you are positive towards the world, then beauty is easily traceable everywhere and you're able to find something beautiful in every person, place or thing.
What photographic clichés are you tired of seeing?
As previously mentioned, beauty is something different for everyone. What matters to us is to codify and challenge "diversity" and to develop our creative self always further. We believe that today's photographic landscape is merely repetitive, as one constantly copies another. Unfortunately, there are many photographers around doing fantastic things, but very few able to tell a profound story.
What was the last really "aesthetically pleasing" thing you looked at?
Deutsche Vogue.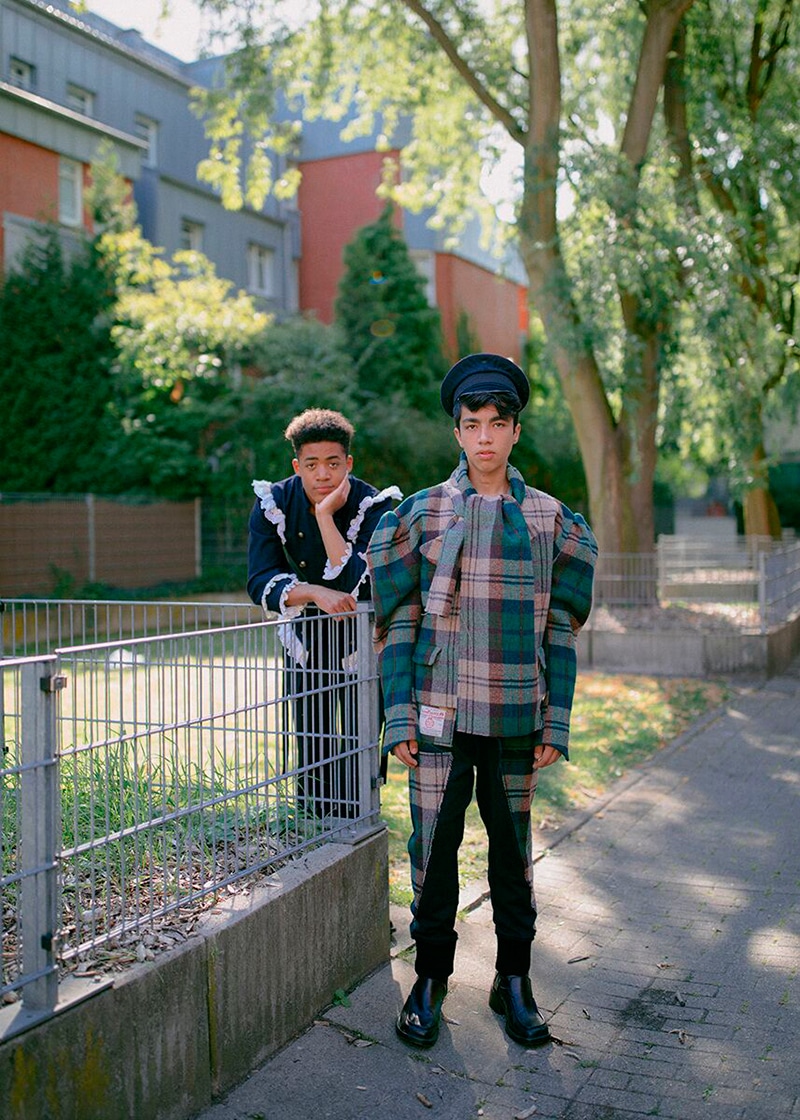 What kind of people do you like to take photos of? What do you search for in a model?
A very important characteristic for us is personality, naturalness and above all credibility. When we get commissioned a project, we are always looking for a character who can most authentically represent the story we want to tell. For the Neighbourhood Issue of Fucking Young, for example, we cast people on the street in the Arab Quarter of Hamburg. For the Family Issue, in its place, we had a 70-year-old and a 14-year-old model.
Have you got anything exciting planned ahead?
We're working on a project that delves into the cultures of where we both come from. It's about traditional costumes and people – we've wanted to do it for a very long time. This is a personal project, but there are many other projects that excite us because they are a new challenge.