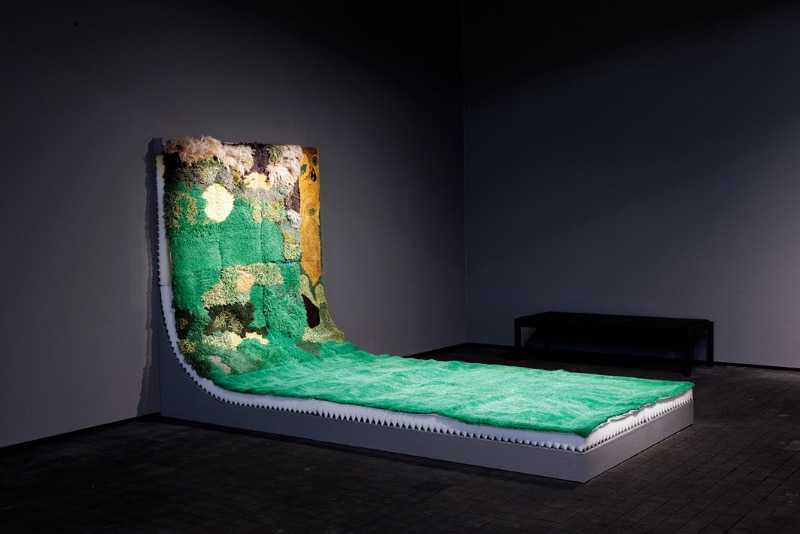 Ida Tomminen: Botanical Excellence (2022)
Get ready for an awe-inspiring experience at Amos Rex museum's Generation 2023. This exhibition showcases remarkable works by artists aged 15 to 23, tackling pressing issues of our time. From nature's state to identity and digital exhaustion, over 50 works will be on display until 20 August 2023.
Amos Rex Museum, a cultural phenomenon in Finland since 2018, presents technologically advanced exhibitions by contemporary artists. Generation 2023 is a bold move, featuring exceptionally young artists. The exhibition grants them the opportunity to showcase their talent and provides support through grants, residencies, and studio spaces.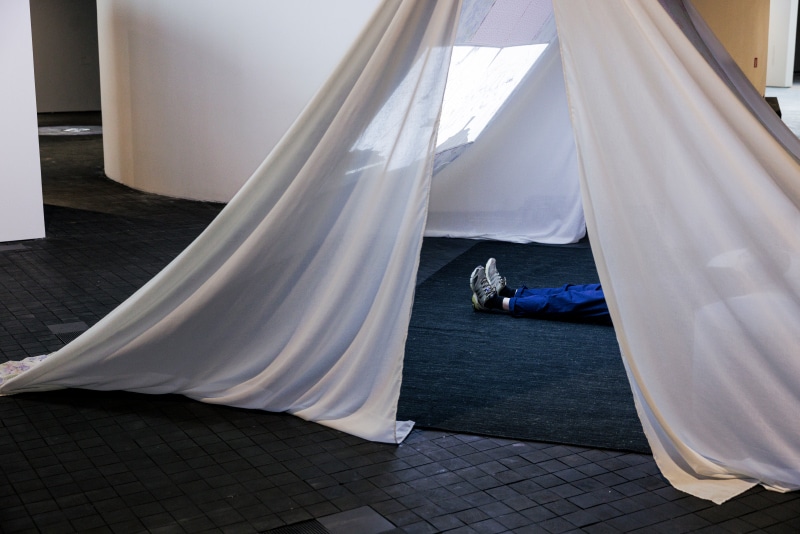 Janna Lindfors: As The Evening Falls (2022)
The exhibition offers fresh perspectives on diverse themes like nature, identity, the pandemic, and established norms. Various mediums, including painting, photography, sculpture, and performance art, will be showcased.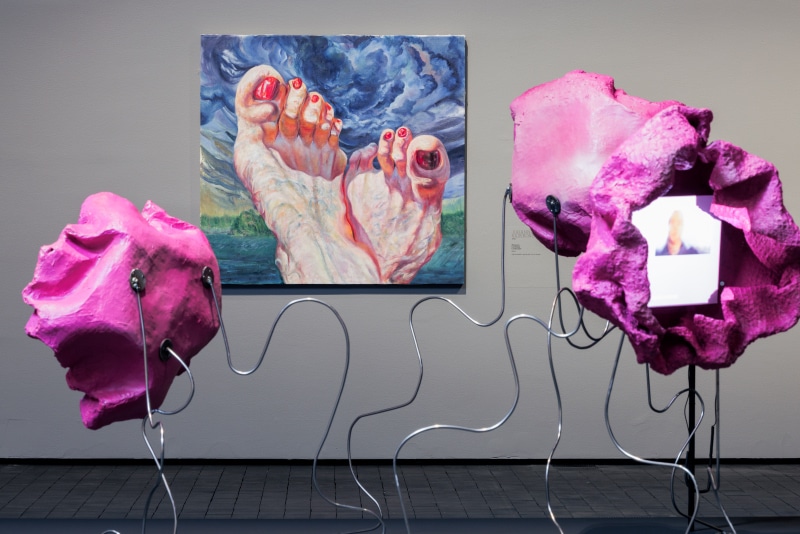 Part of the installation love is hard (2022) by Viivi Saikkonen and on the wall painting by Johanna Saikkonen: Landscape (2021)
A staggering 1,004 proposals were submitted for consideration, each brimming with impassioned creativity and unwavering quality. From this pool of exceptional applications, the jury, led by the acclaimed choreographer and director Ima Iduozee, handpicked 50 artists and artistic duos to partake in this extraordinary exhibition. The jury, consisting of Generation 2020 artists Anna-Karoliina Vainio and Alex Luonto, museum director Kai Kartio, as well as exhibition curators Anastasia Isakova, Krista Mamia, and Laura Porola, carefully crafted an ensemble that stimulates thought, sparks conversations, offers profound insights, and inspires hope for the future.
All photos: Amos Rex / Stella Ojala