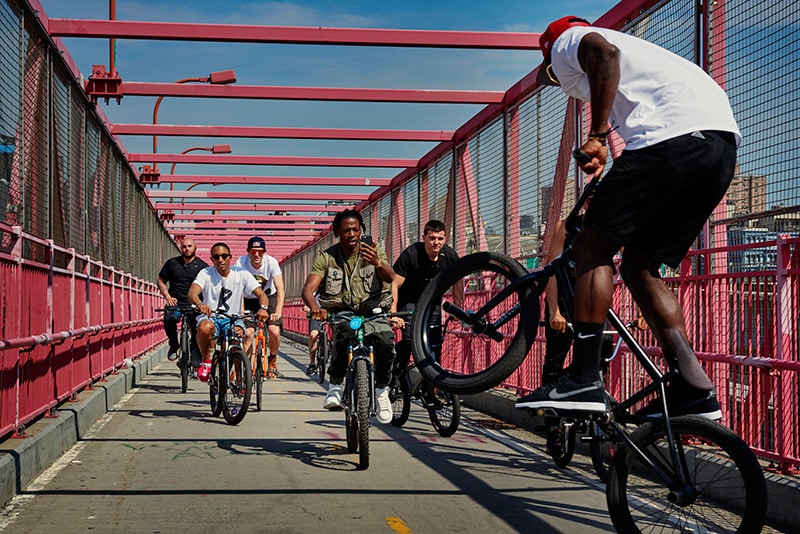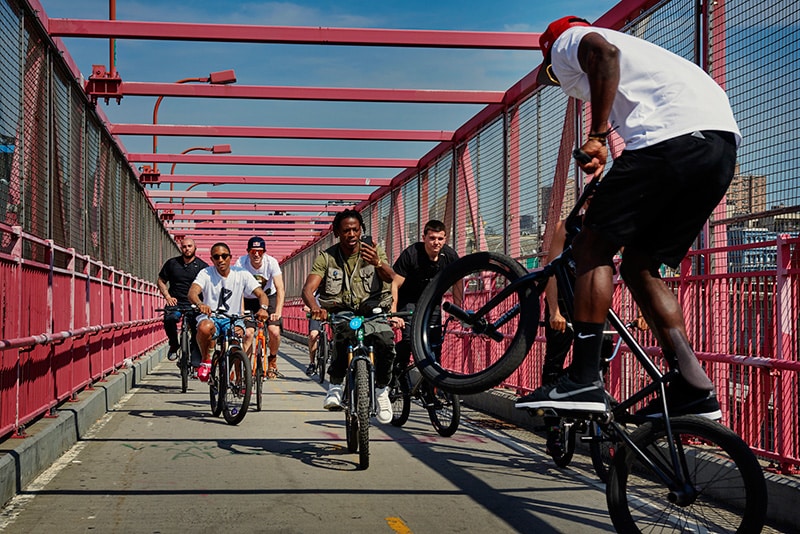 On Wednesday June 1st, Pharrell Williams, Head of Imagination of G-Star RAW, celebrated the opening of the brand's new flagship store on Fifth Avenue in New York City. The store marks Williams' first opening since he became co-owner of the denim brand back in February.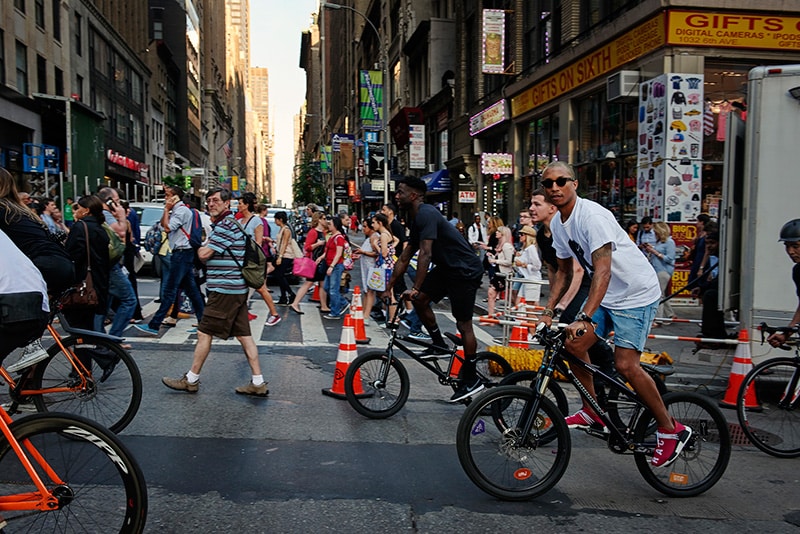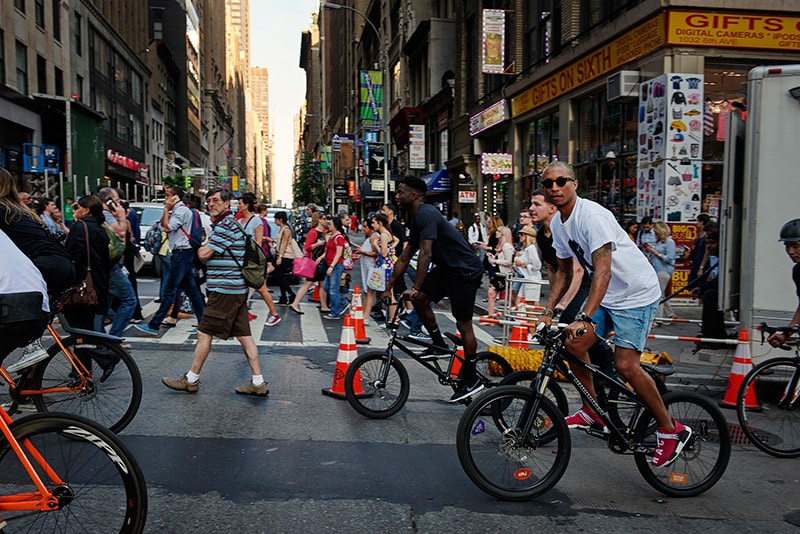 To celebrate the opening of the Fifth Avenue Store and the growing presence of G-Star in New York, Williams went on a bike ride – together with professional BMX riders like Nigel Sylvester, Austin Horse and Anthony Derosa – from Williamsburg to Fifth Avenue, visiting different G-Star stores along the route.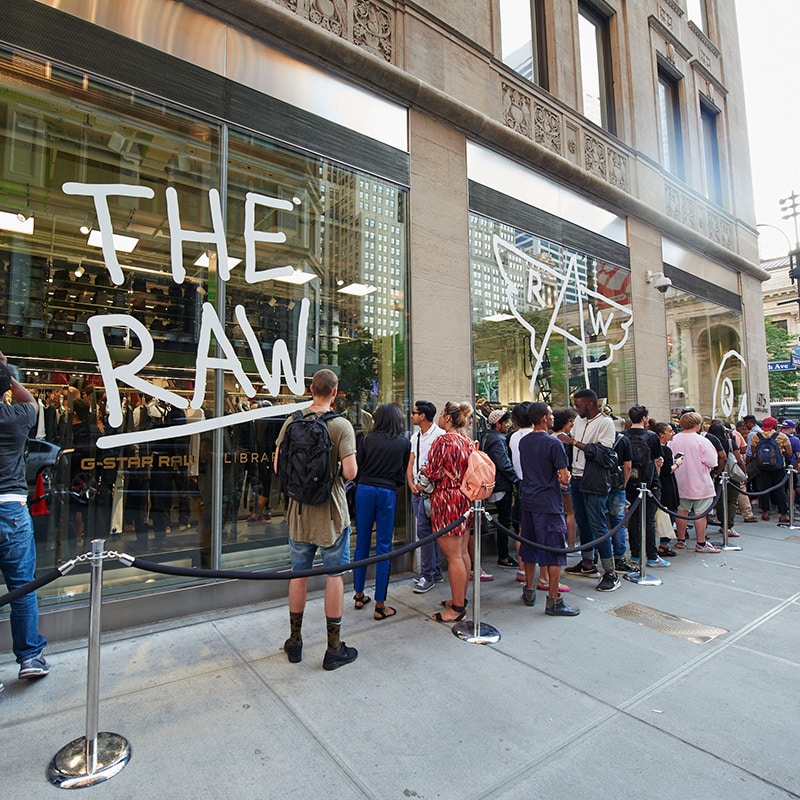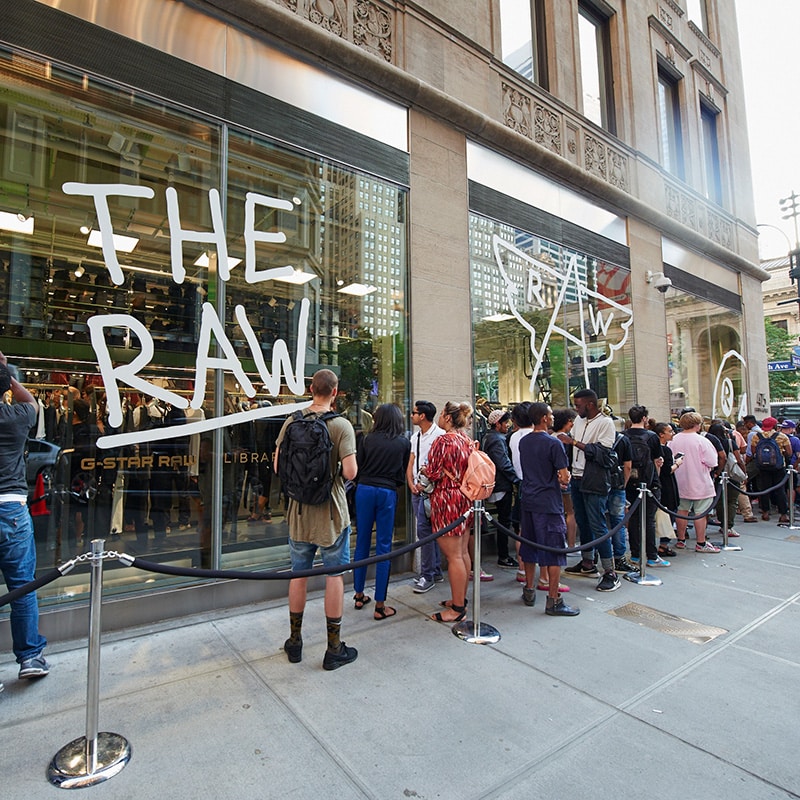 After the bike ride across town with Brooklyn Machine Works, Williams kicked off a VIP opening event at the Fifth Avenue flagship. Each store joined in the celebrations, with DJs Joey Bada$$ and Kirk Knight playing at SoHo, Clark Kent at Williamsburg, and Eva Shaw at Fifth Avenue. Celebrities and friends of the brand who attended the opening included: Joey Bada$$, Eric West and Lionbabe.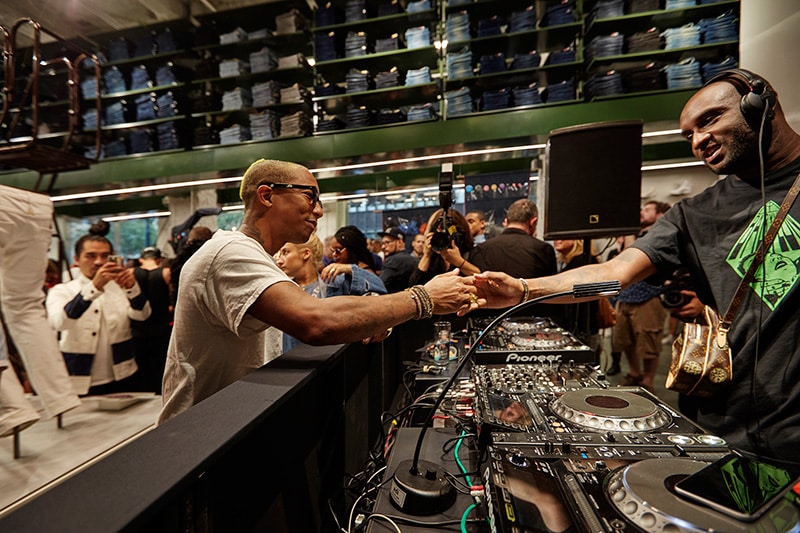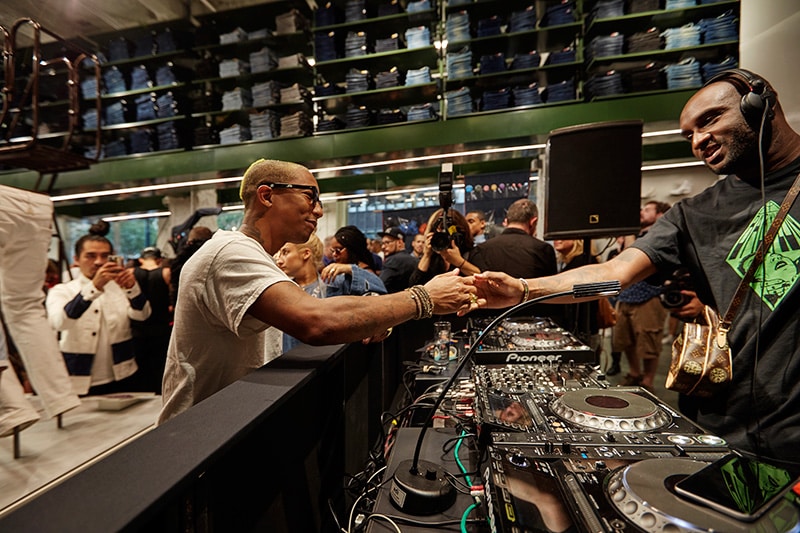 "We were looking for the most enjoyable and eco-friendly way for Pharrell to visit our stores in New York City," said Thecla Schaeffer, CMO at G-Star RAW, of the day's tour. "We realized that a bike tour would allow us to not only travel from store to store efficiently, but also have fun while doing so. "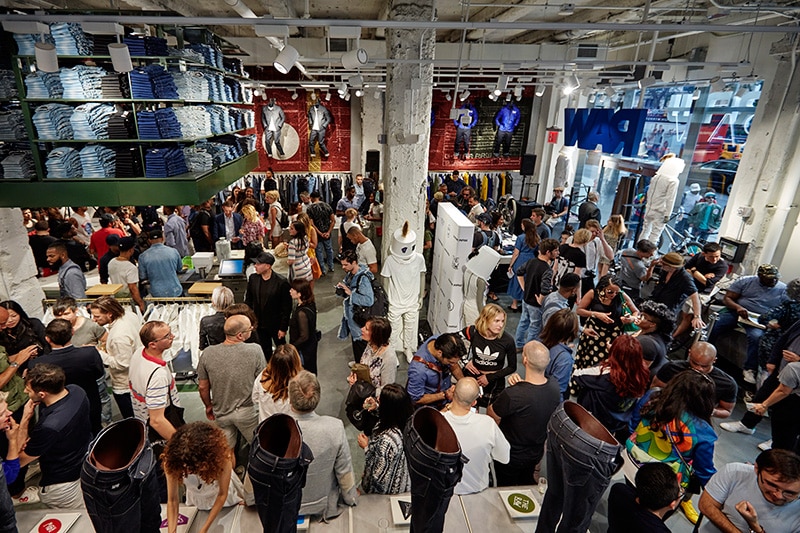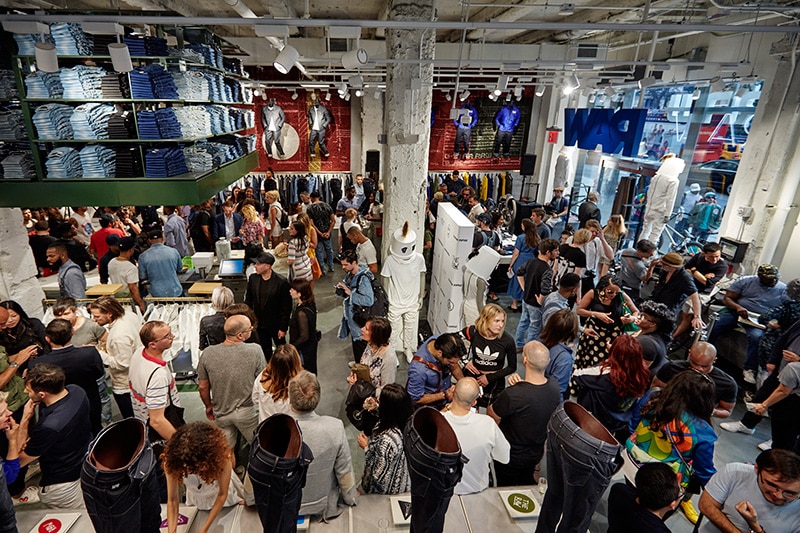 Located on the corner of East 41st Street and 475 Fifth Avenue, opposite from the New York Public Library, the new G-Star flagship is set over 250-square-meters and exhibits the brand's expertise in denim through its wide range of styles, each one engineered for precision fitting.