"Tremble, this is Rome" – Romulus, Il Primo Re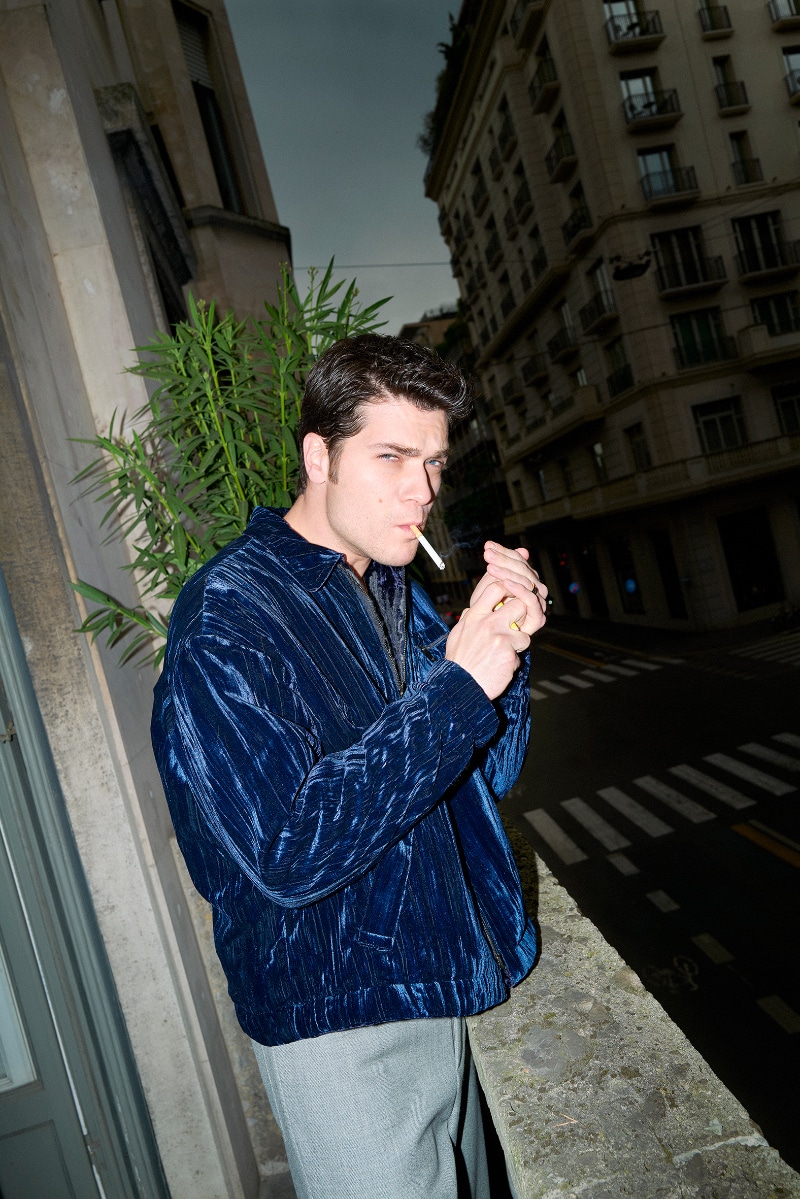 I enjoyed Alessio Lapice acting for the first time in the award-winning film Il Padre d'Italia (There is a Light) directed by Fabio Mollo. I was particularly struck by his deep interpretation, despite a marginal role. Two years later I saw him again in Matteo Rovere's Il Primo Re (The First King: Birth of an Empire), where he is a lead with actor Alessandro Borghi. His Romulus is passionate and benevolent, smart and daring, in conflict with a brother he loves (and hates). The character is powerful, the performance is surprising. The thirty-year-old, Neapolitan by birth actor discovered his passion for cinema at the age of 17 when he participated in a theatrical performance staged by a group of friends. After graduating, he moved to Rome where he attended the Duse International center of cinema and theatre. Before his big-screen debut, he has appeared on multiple tv series: Sotto Copertura (Undercover), Don Matteo 10, Fuoco Amico TF45 – Hero for Love and the cult series Gomorrah where he is Alfredo Natale, brother of Tommaso, the right-hand man of the boss Avitabile in the second season. In recent weeks he has returned to television with Imma Tataranni – Sostituto procuratore (Imma Tataranni – Deputy Prosecutor) by Francesco Amato. His character Ippazio Calogiuri is a sensitive, young corporal with strong investigative skills. We met him in Milan to talk about the tv series Imma and other projects.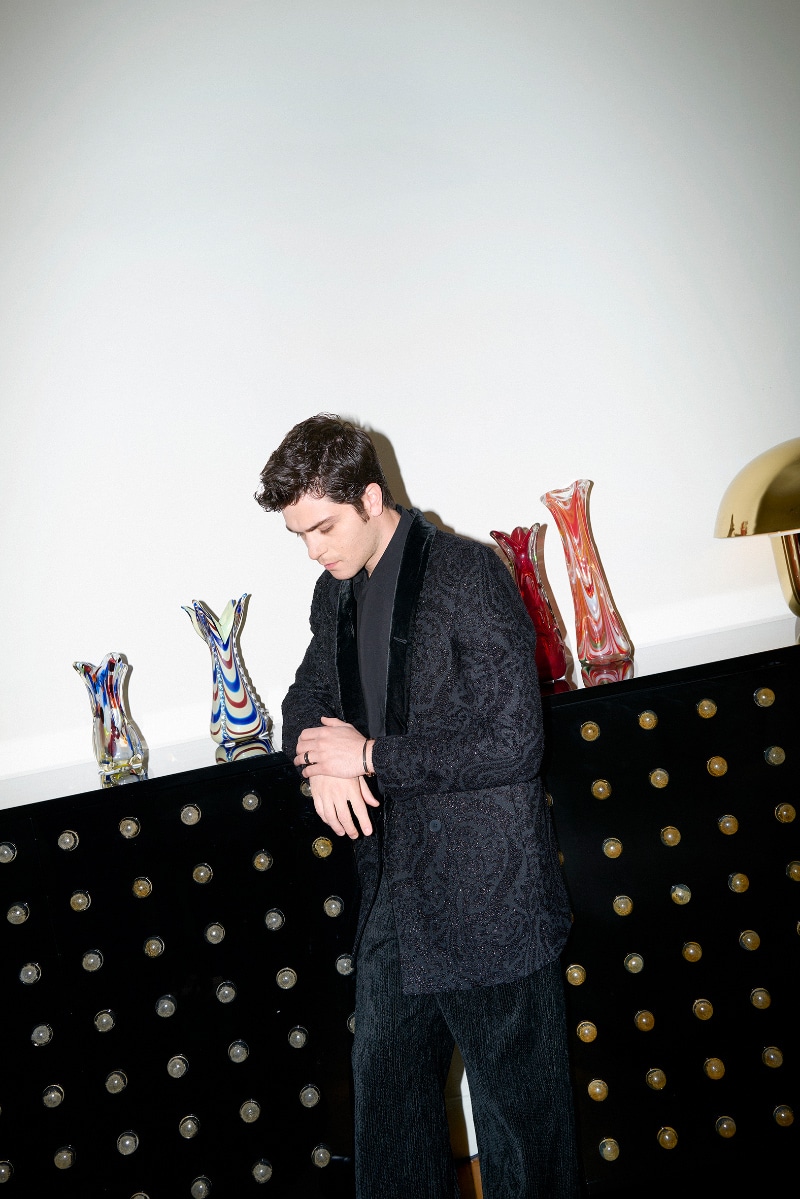 American director Orson Welles once said: "The enemy of art is the absence of limitations". – do you agree with this statement?
I believe that the desire to push beyond one's limits derives from curiosity, an essential quality for a man. Curiosity is like the sap for plants, it keeps us alive, vulnerable, present and sincere towards everything before our eyes. The absence of limits is the engine and the duty of art that is continually obsessed with the attempt to lead those who produce it, and those who observe it, into the abyss of its unknown. In my opinion, it is not important to wipe away all our limits but to turn them into strong points.
Do you think acting is a natural gift or did you learn it through experience?
The actor's job is like love, no one will ever teach you that feeling. You will hear a lot about it, you will read anecdotes and opinions everywhere, from the great philosophers to the great masters, from friends or from strangers, at the tobacco shop or at school, but the truth is that a right equation does not exist. You will discover love on your own terms, you will know when to abandon yourself to it.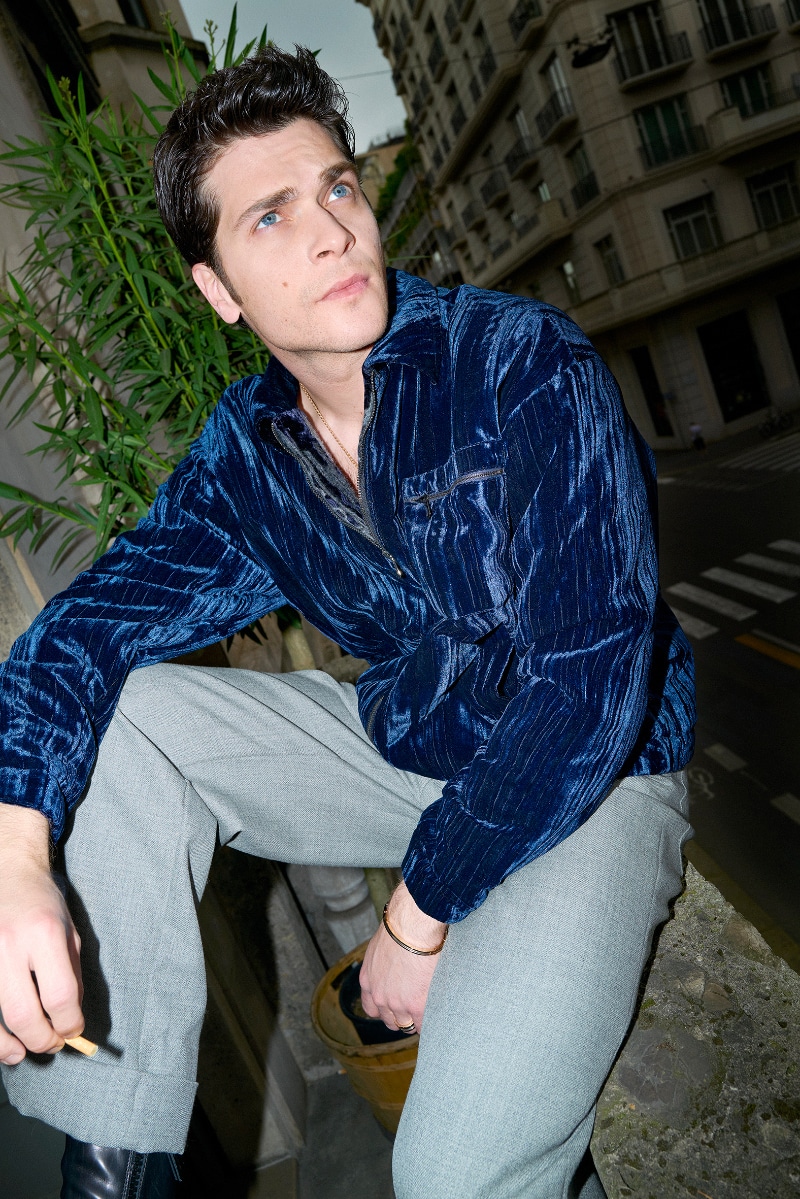 You were born in Naples which is famous for the theatre of Edoardo Scarpetta and Edoardo De Filippo but also for a renewed cinéma verité that reminds me of the Neorealism of Roberto Rossellini, Vittorio De Sica, Luigi Zampa – to name a few. I am thinking, for example, of Bruno Oliviero's Nato a Casal di Principe (Born in Casal di Principe) but also the recent Io sto bene (I am fine) by Donato Rotunni. How much do you feel connected with the Neapolitan tradition and what do you think of this 'new wave' cinema?
I am very devoted to my city and my roots, and there are some places I have to visit at any cost when I go back home. The Neapolitan cinema tradition is rich as well as its culture. I grew up with Totò's and De Filippo's films, not because I was already aware of their greatness, but because I liked them much and made me laugh. When I was a kid, there was no digital terrestrial television, but on local channels, you could find at least one or two films a day with Totò or the De Filippo bros. I remember that, as a birthday gift, my mother gave me twenty tapes of their films that I watched repeatedly every day. When I started my acting career, I became fully aware of the majesty of those wonderful artists and, when I heard that I was going to star in Natale in casa Cupiello (Christmas at Cupiello's from the tragicomedy written by Edoardo De Filippo), I thought it would be great.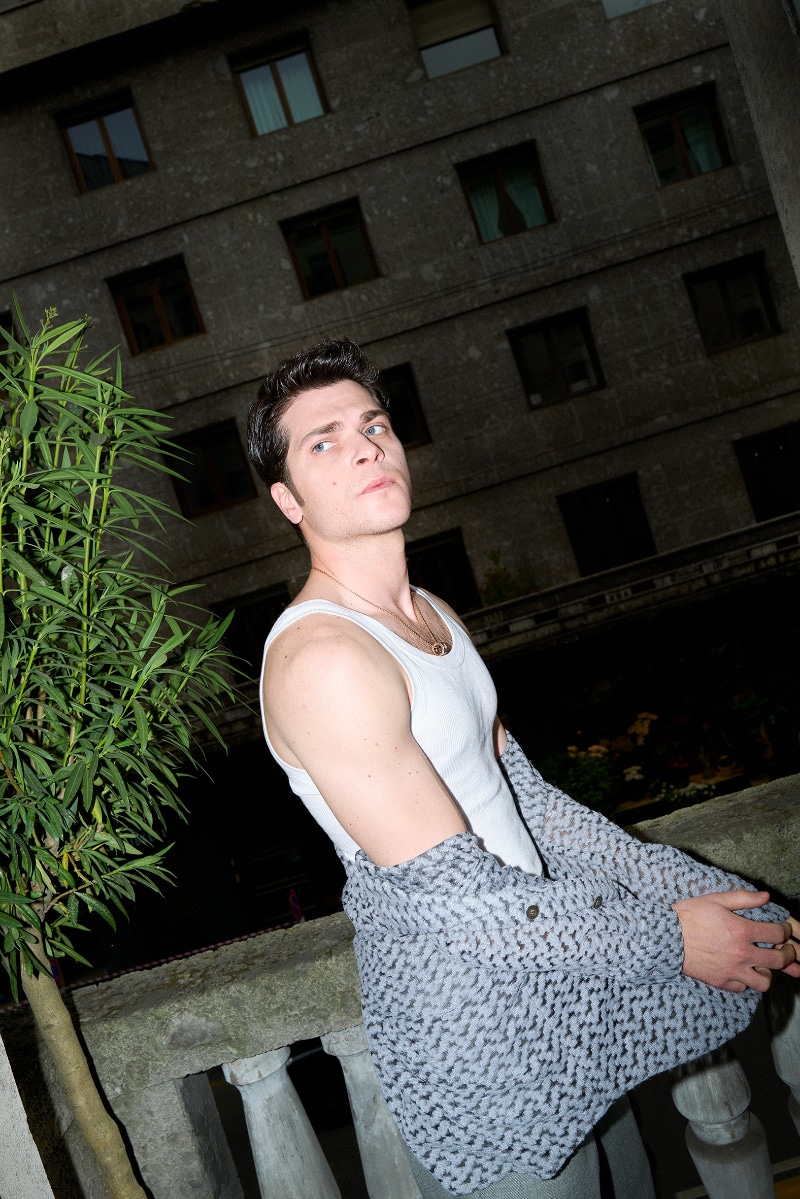 I found your impersonation of Romulus, in Il Primo Re by Matteo Rovere, very intense and powerful. The film's dialogues were entirely in archaic Latin. How difficult it was to speak in the language of our ancestors?
Although it may seem the most difficult aspect, the language of the film script was not the biggest obstacle to overcome. Since everything had to look the most realistic way possible, the conditions on set were unfavorable and often physically exhausting; it was cold, there was mud everywhere, and we spent hours in the makeup chair, but we all have taken up the challenge with great enthusiasm.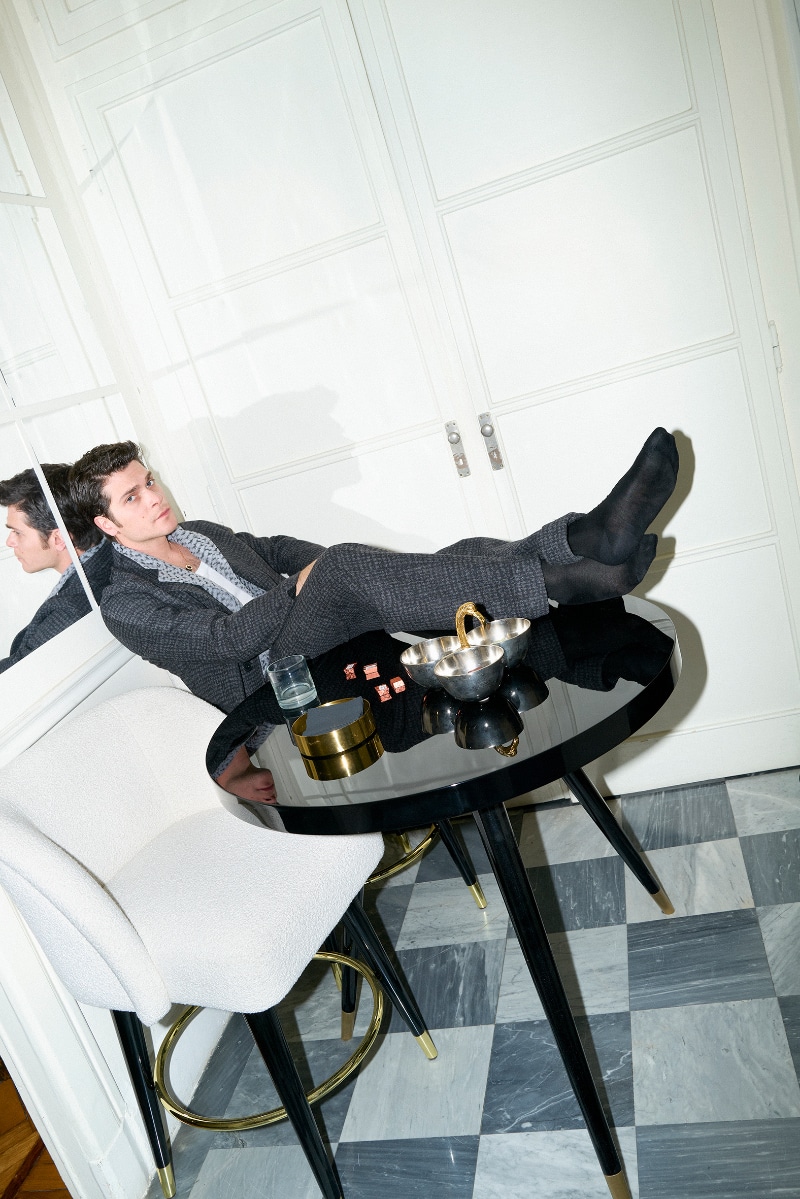 Do you think Il Primo Re was a "pivotal movie" for your career?
I think there are films that profoundly impact the public. Accordingly, the actors who took part in them receive greater attention. That film definitely marked my professional career, but at the same time, I think there is nothing "pivotal" in that sense. It is more the way you improve day by day. You know, a single "I love you" is not enough to make a relationship last forever.
You're not just popular in cinema, but also on the small screen: Imma Tataranni – Deputy Prosecutor, a tv series produced by the Italian public broadcasting company RAI and directed by Francesco Amato is a success. In these weeks the second season is airing. What can you tell us about this series, and who is your character, Ippazio?
Ippazio Calogiuri is a character I love for his purity, but also for his strength and for the way he passionately lives his life. In the first season, we witnessed a metamorphosis through which Calogiuri progresses from a pure and innocent boy to a man confronting with the compromises he has to accept. In this second season, he is more confident and knows what he is about, but he still retains innocence in his eyes and purity of soul that are his permanent features. This time Calogiuri's story-arc is deeper and multifaceted, and I can't wait to find out how it will be received by the public.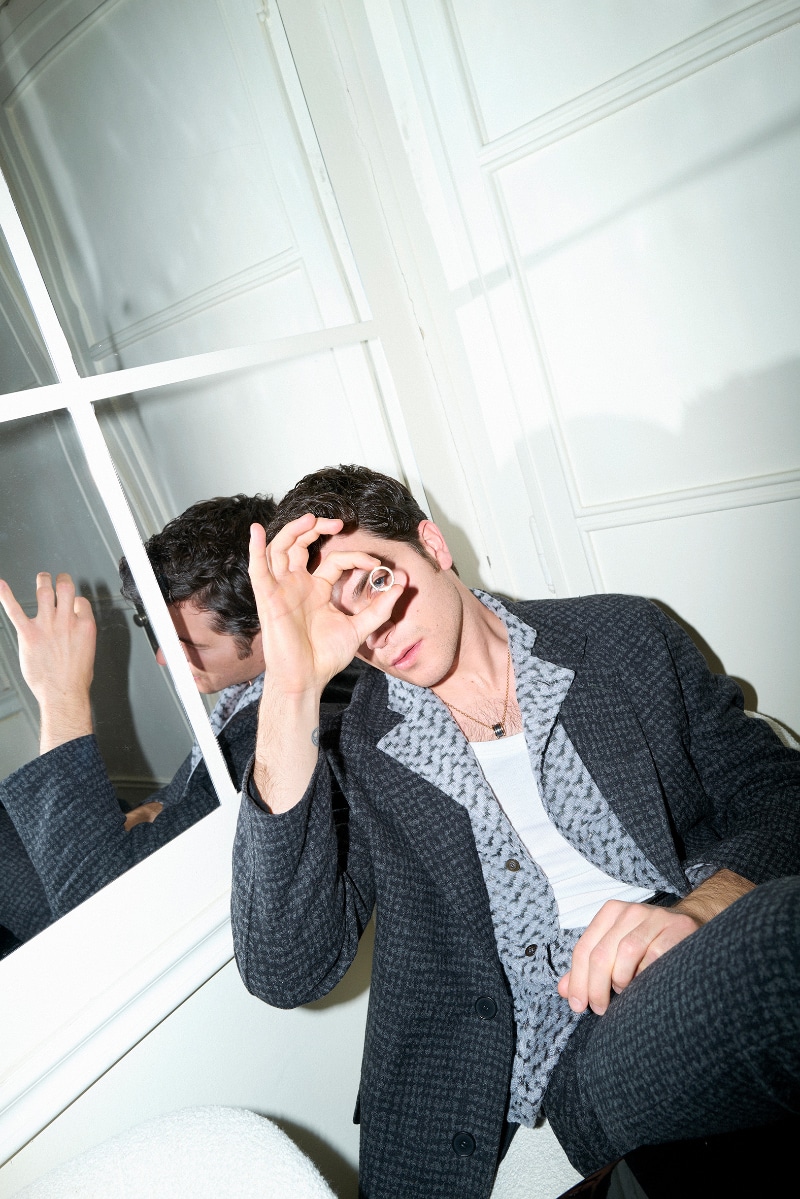 Luna Park (Italian for amusement park) is a Netflix series directed by Leonardo D'Agostini and Anna Negri. Can you tell us more about your character?
Simone is a curious, impulsive man; a big-hearted nonconformist who goes his own way and follows up his interests. He always carries a camera with him and grabs it to capture slice-of-life pictures. Suddenly he is bewitched by Nora and her world.
Nora, the Luna Park (the amusement park) and her family of simple people make Simone feel at home. The intricate plot sees my character getting embroiled in troublesome situations and doing whatever it takes to bring the truth to light and protect those who seem to be the most vulnerable.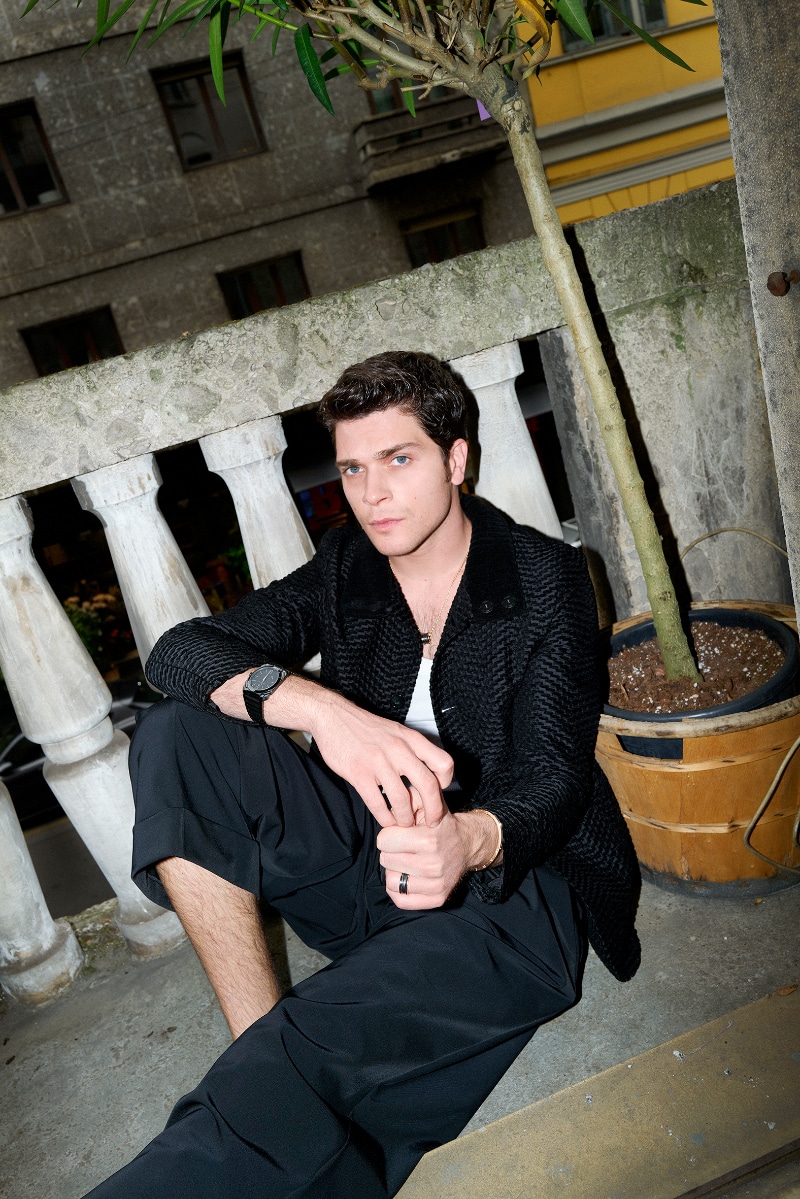 You are one of Bulgari's global ambassadors. What is your relationship with fashion?
I've always been captivated by any creative process, and fashion is one-of-a-kind. In recent years I have met many artists from the fashion world, and I have been able to see first-hand that there's so much devotion, commitment, artistry, and inspiration in this field.
What if you hadn't become an actor?
Well, I would have liked to be an athlete.
The lives of sportsmen fascinate me, but to be honest, I'm fascinated by the lives of others in general, no matter who they are or what they do. I'm fond of reading biographies. I'm particularly interested in the athletes' life stories because their discipline, strength and motivation are qualities that good actors should have too. As I see it, acting has much in common with the sports world.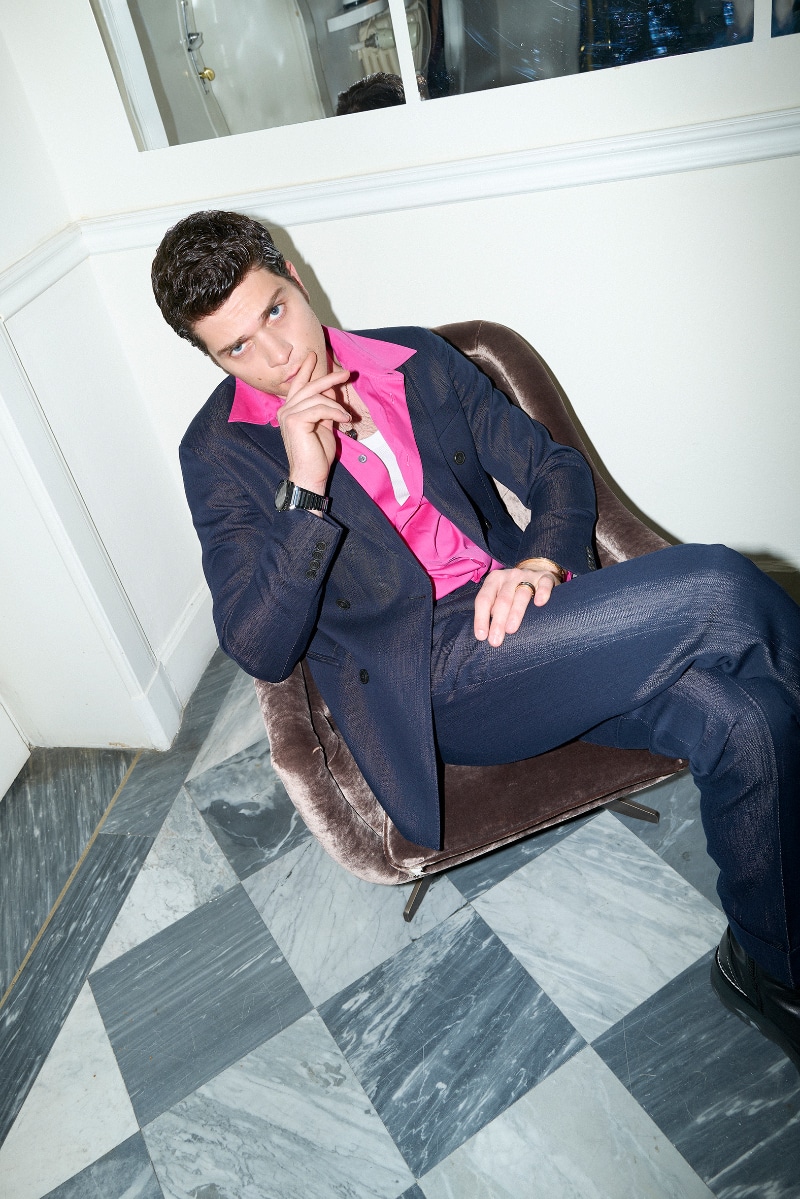 Future?
The Luna Park series has just been released on Netflix and I am sure it will meet public taste. Besides, the film Io sto bene, shot in Luxembourg, Belgium, France, Germany and Italy, is now playing in Luxembourg cinemas. I'm also working on a new project that I'll start filming this fall, but I can't go into more detail.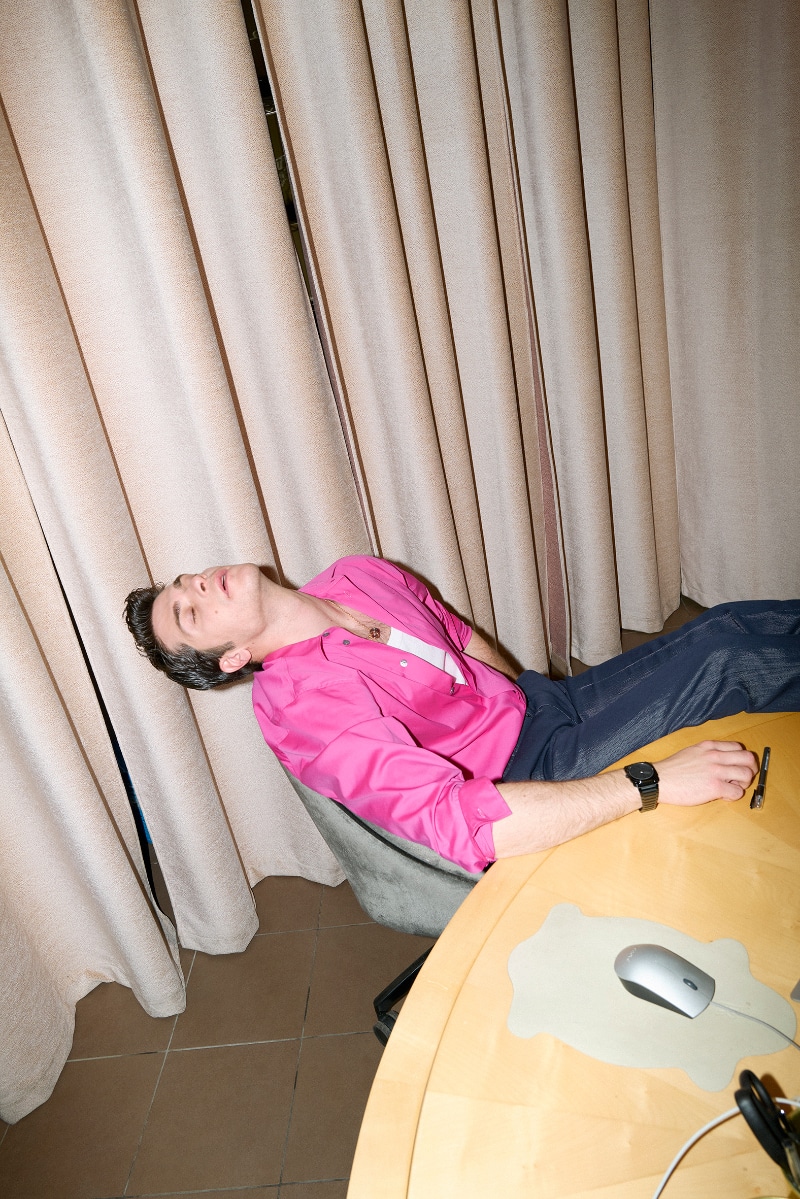 Talent: Alessio Lapice @alessiolapice
Agency: I.C.E. Independent Celebrities Endorsements @ice.agency
Photos: Simon @simon171
Stylist: Corinna Fusco @corinnafusco.choodtsukiji
Production: Simona Pavan @simonapavan
Hair & Make-up: Chiara Marinosci @chiaramarinosci
Styling Assistant: Greta Tizzino @gretatizinno & Bianca Passamonti @bianca_passamonti
Location: Dom Edizioni @domedizioni
Special thanks to Yari Fiocca