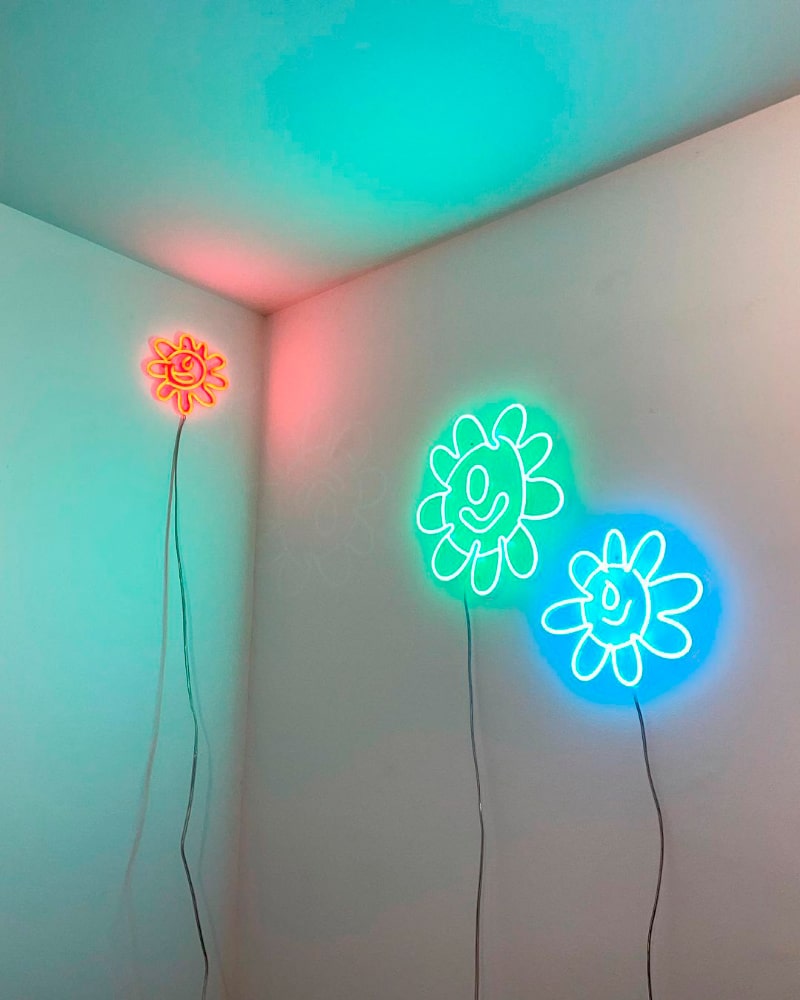 The Spanish artist based in Paris,
Pepo Moreno
, is one of the most flourishing artists of recent times and one of the most talked-about, thanks in part to his undoubted talent and his creations full of light and color with a certain touch of ugliness and sadness, which celebrate and mock gay stereotypes in Western culture.
But sadness is not what Pepo must be feeling right now, on the contrary, because after collaborating with brands such as Desigual or Carne Bollente, he is immersed in the presentation of his latest selection of works, baptized as "Floretes" that you can find in the exhibition "ANGELS OF THE WONDERFUL WORLD OF DISSOCIA", in the famous Parisian gallery, Galerie Charraudeau, located at 3/4 Rue Bonaparte.

What is "ANGELS OF THE WONDERFUL WORLD OF DISSOCIA" about? This group exhibition, which brings together the works of different artists that we will mention later, deals with the study of themes related to a new era of meta-universes and the anatomy of everyday things and visual concepts based on cognitive aspects of art, which define the correspondence between perception and external reality.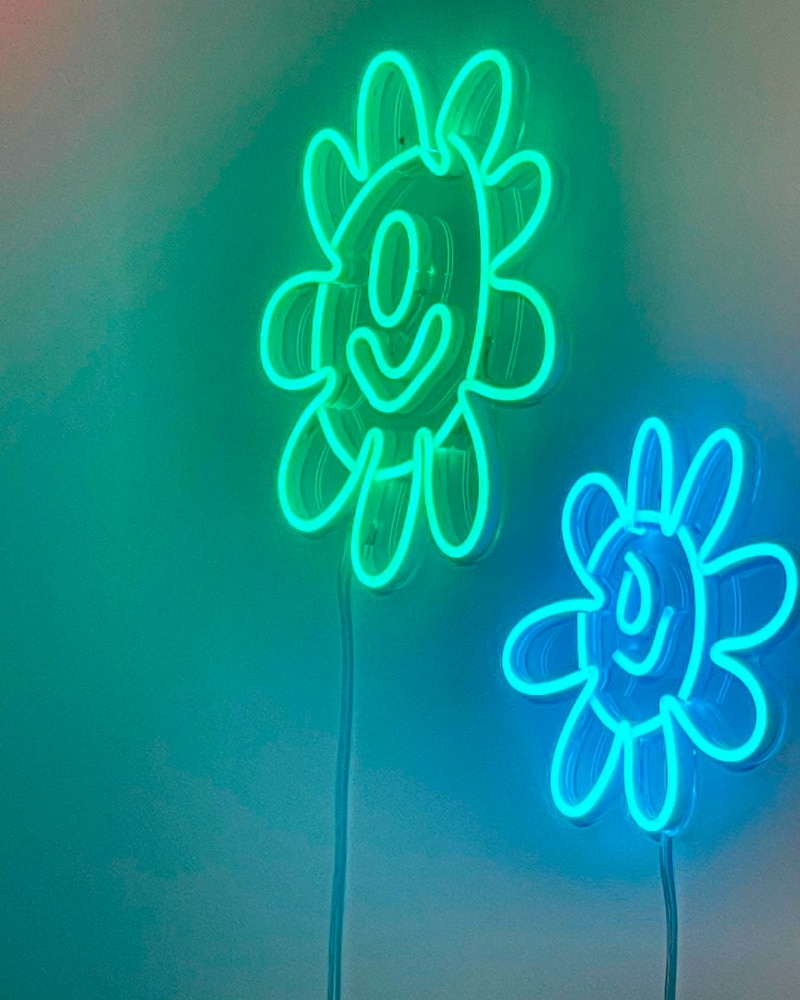 Regarding the works of P.M. that can be found there, we can only tell you that they have something to do with those of Garden of Bruce (Bruce Costa and Innokentiy Makarov) since both deal with the biological and natural world associated with a vital, simple and essential existence such as a flower.
On the other hand, and as we have said before, in this art space in addition to the works of Moreno and Garden of Bruce we can find the works of many other equally talented artists as those mentioned above, such as Georgina Hill, Paul Creange, Lulu Wolf, Garden of Bruce, Ilya Fedotov-Fedorov, Archie Chekatouski, Aleksandr Gordeev, Alex Schulz Steckman, SK Flores.
We won't tell you anything about them so that you'll be intrigued and you'll be surprised. If you still haven't had time to visit the exhibition or you have just found out about it, go and see it now. It will be available until 1 March 2022.