Freshly signed to independent label Mom+Pop Music, LA-based musician SEB released last summer his first EP "It's Okay, We're Dreaming". This project explores several themes such as freedom and endless possibility that follows high school graduation, as the world opens up to youthful ambition. In 2020, his debut track "Boys Don't Cry" enjoyed wide critical acclaim and recently his song "seaside demo" became viral on TikTok where he engaged a fan base with more than 300K followers. Here are five things you need to know about SEB and his captivating lo-fi indie-pop music.
You grew up in Chicago but have been traveling between New York, Haiti, Oklahoma and Miami. How do traveling and discovering different environments impact your sound?
The biggest impact was letting me get a sense of the world very early on. In turn, I'm sure that affected how I see and hear things.
Since the release of your first song "Boys don't cry" in 2020, your music has been positively acclaimed all around the world. Do you expect such an independent successful first attempt?
I wouldn't consider it my first attempt and still didn't expect everything that came after. On top of trying to make the music as good as it can be, a lot of luck was involved every step of the way. I was very fortunate.
Your music became viral and it's mainly due to your presence on Tik-Tok with your song "Seaside". How do you manage to promote your songs via these social platforms? Do you think it's easy now for a young artist to be more in control of promoting music?
I think you have control in the sense that you can control what you promote and how. But as far as the response you'll get, there's really no telling.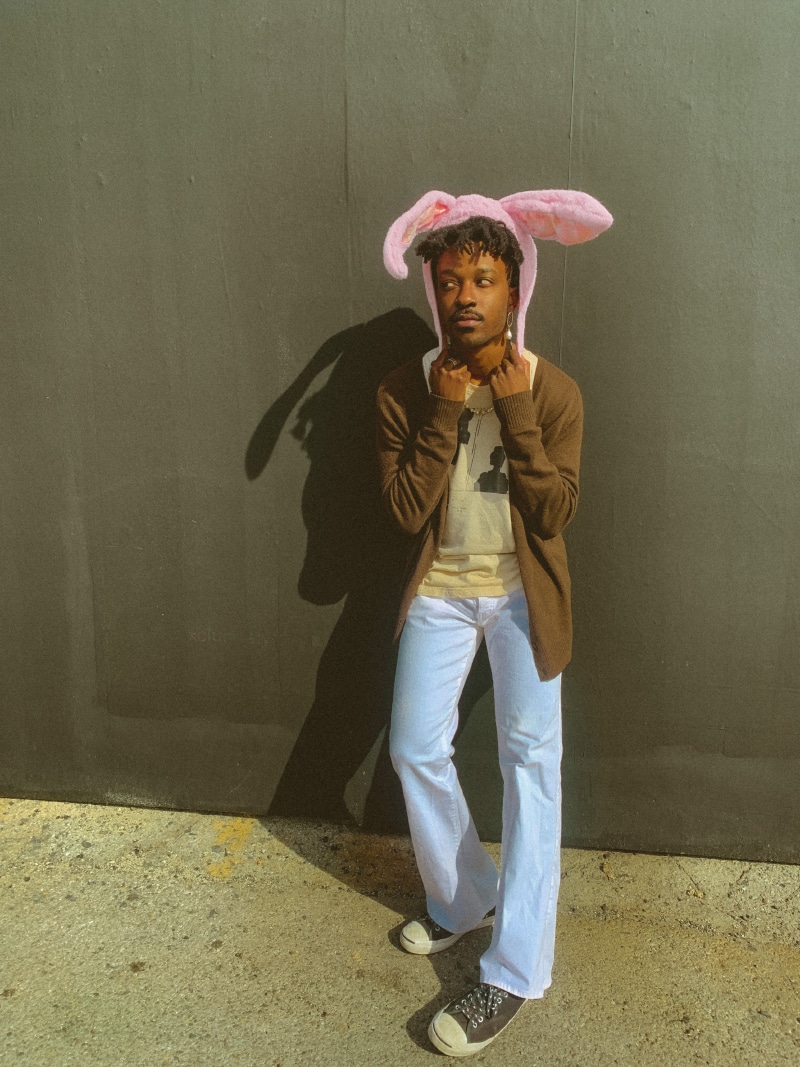 Talking about social media, how much time do you spend on Tik Tok?
These days not that much honestly. There's a lot more happening now that's taking my attention. Also, I'm trying to avoid being influenced by the same things as other people. Just because of the nature of how certain social media works, you'll end up seeing and hearing a lot of the same things. I do think what you take in, has a huge effect on what you create and I want the next act to exist on a whole different planet.
You released your first EP "It's ok we're dreaming" this summer where you explored the themes of freedom and endless possibility that follows high school graduation. What else can you tell me about this project? What was the mood when naming it like this?
I'm so proud of what that project turned out to be. I see some flaws as to how it was put together, and I'm working on making sure the next act doesn't have those issues. As much as it's about dreaming of life after high school, it was also me dreaming during the time I was writing it. So it's a nice bookmark on that time in my life.