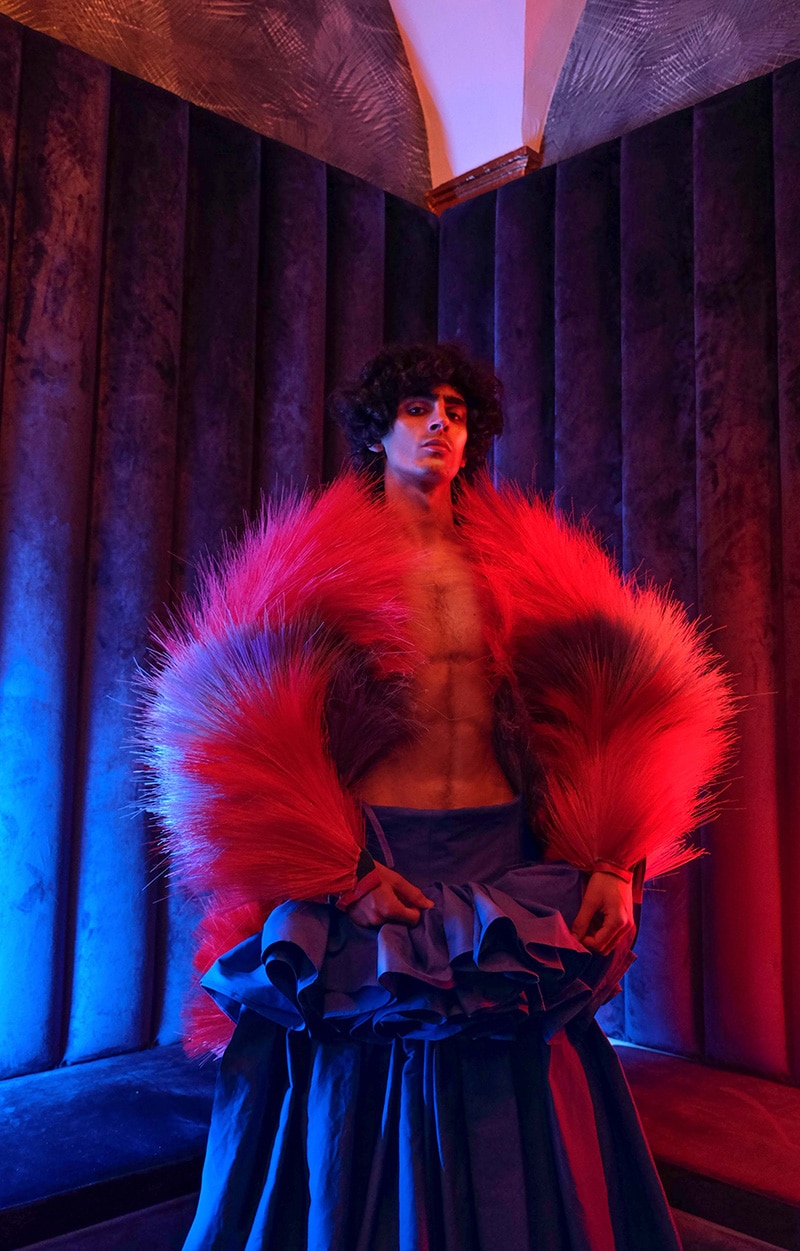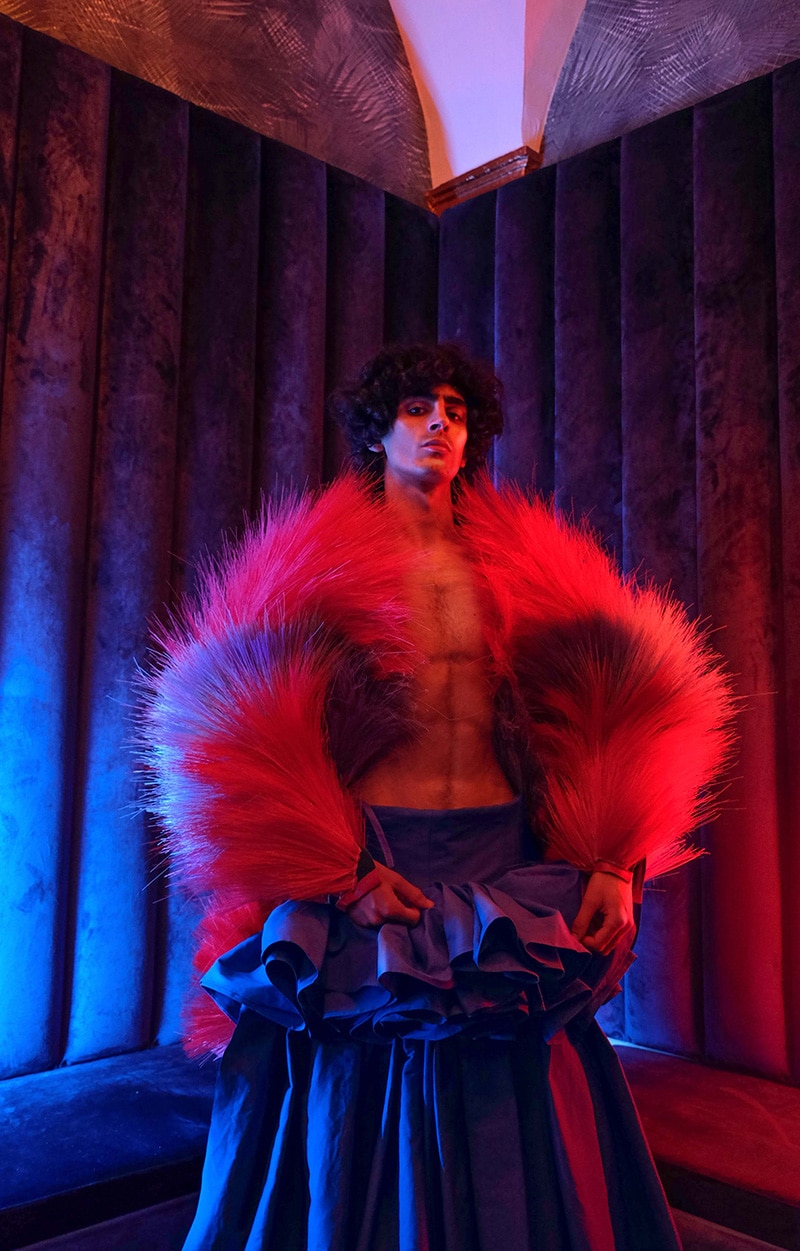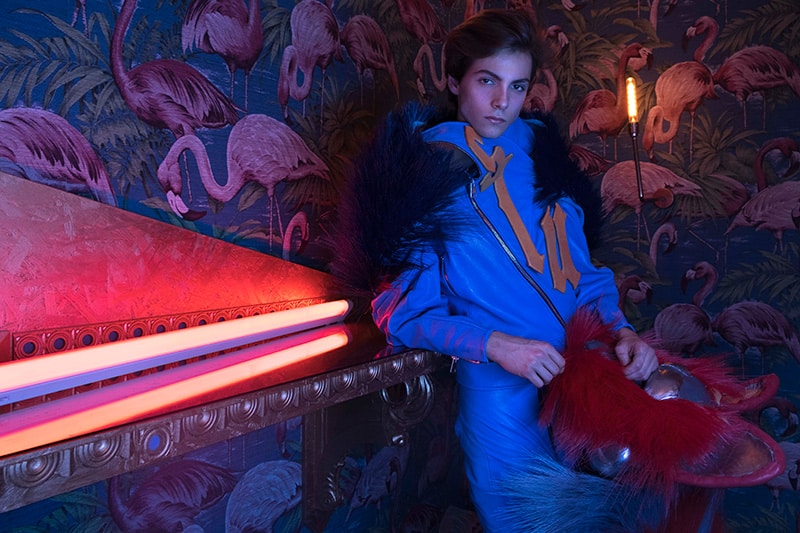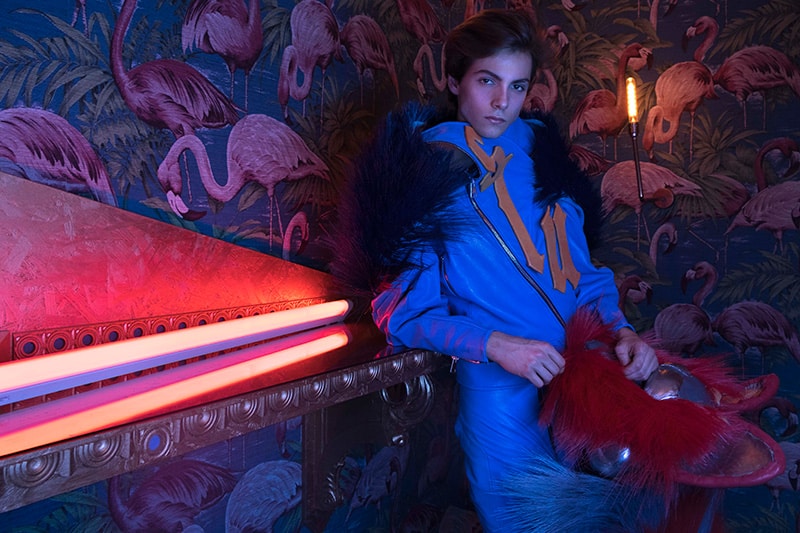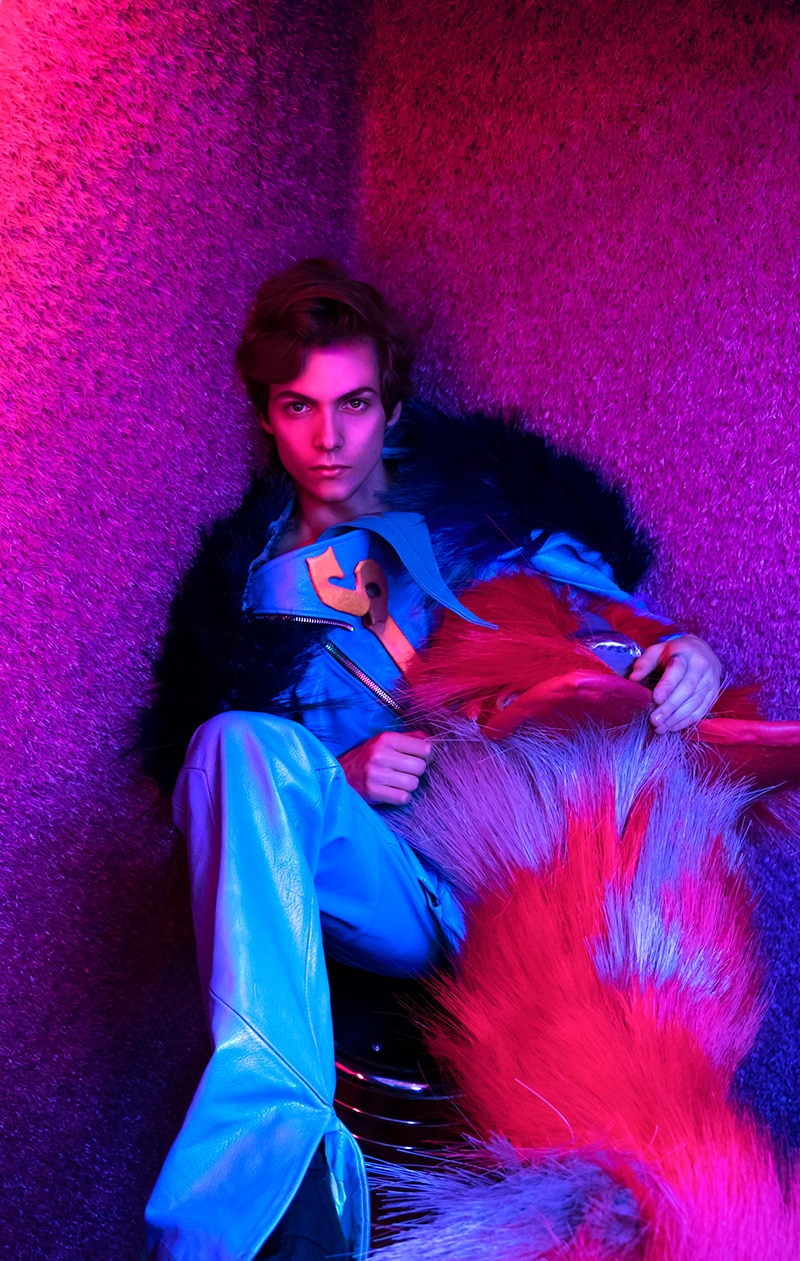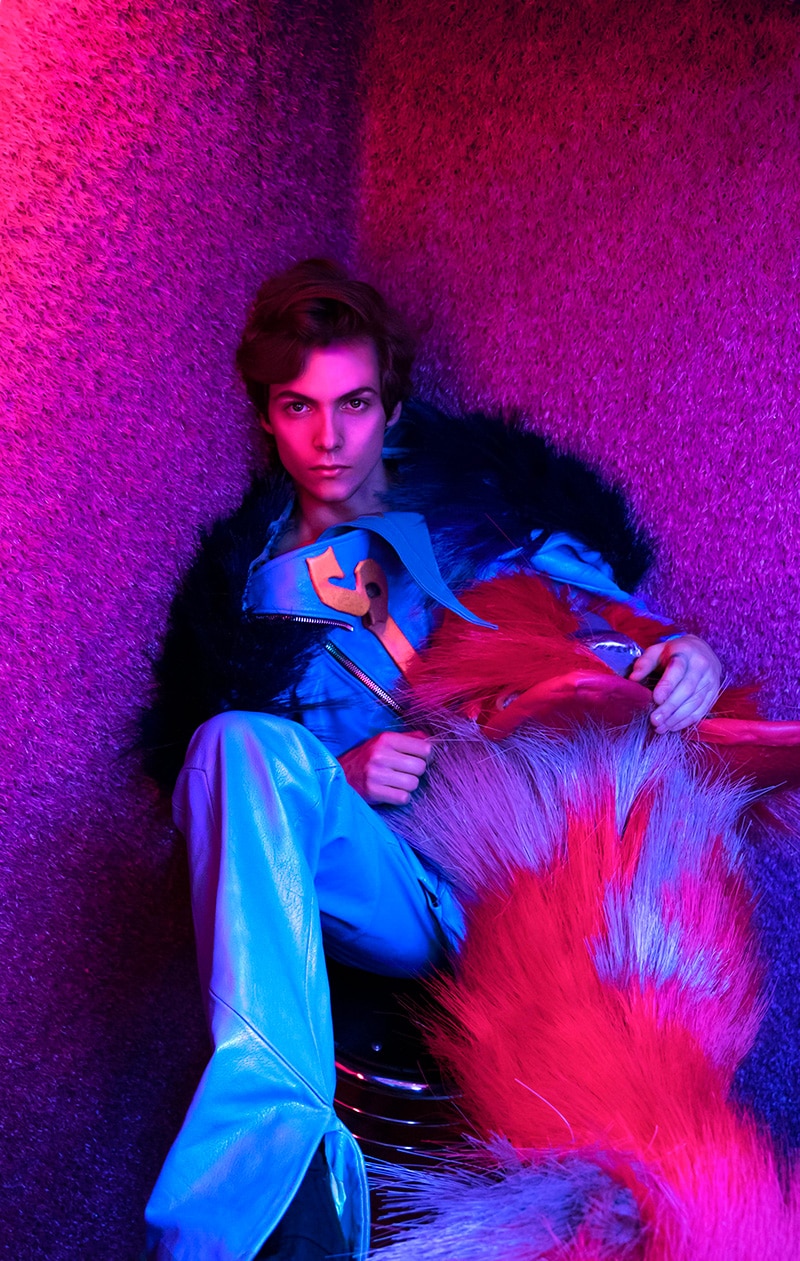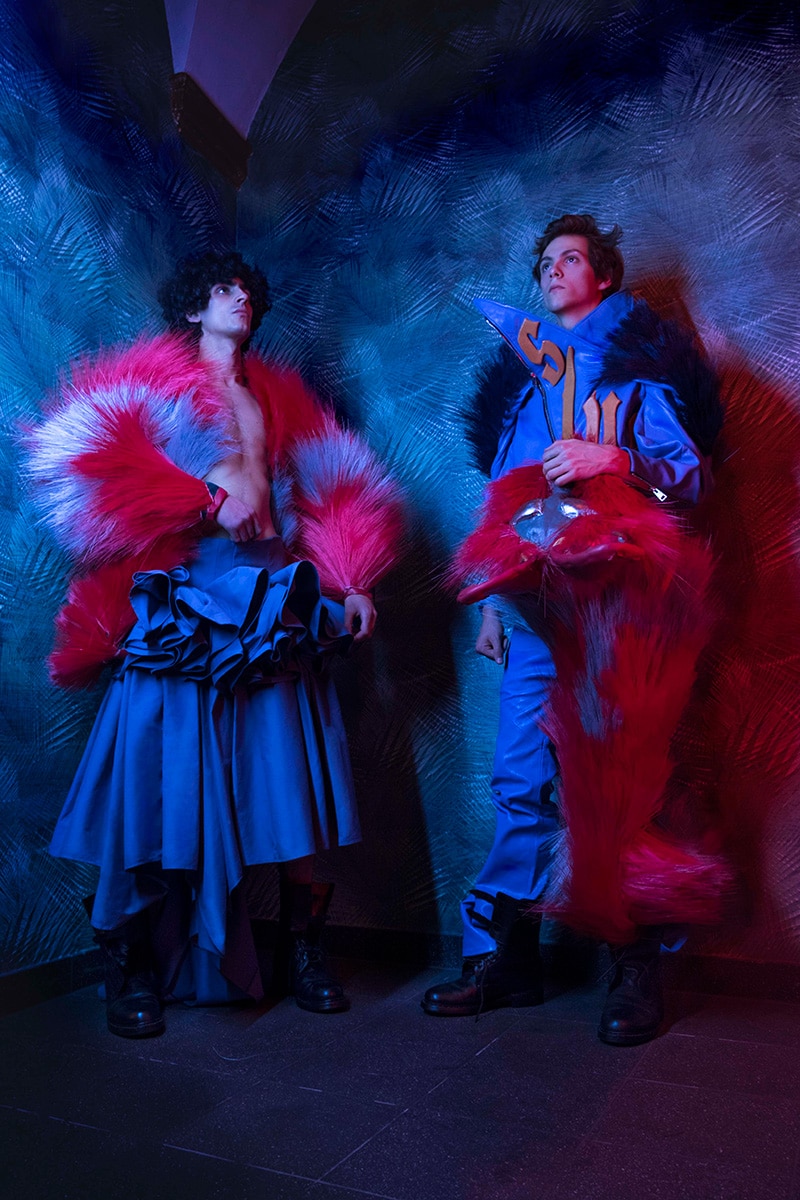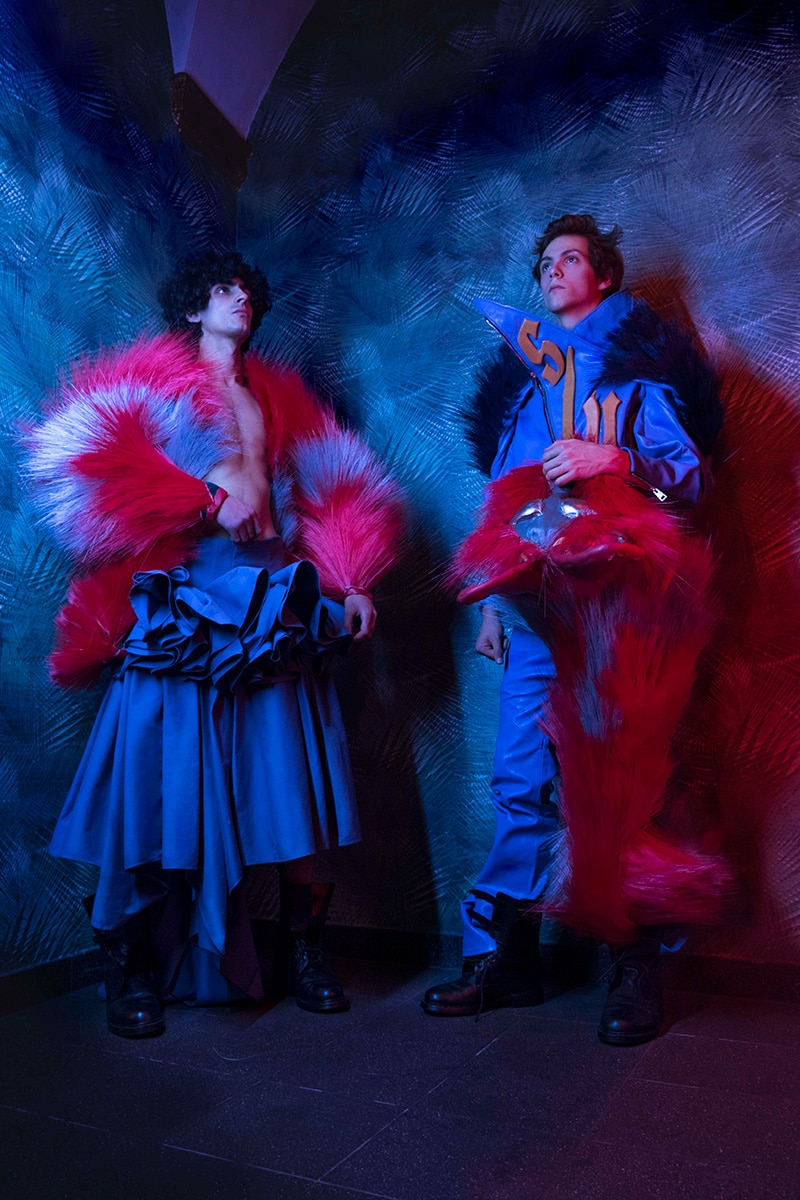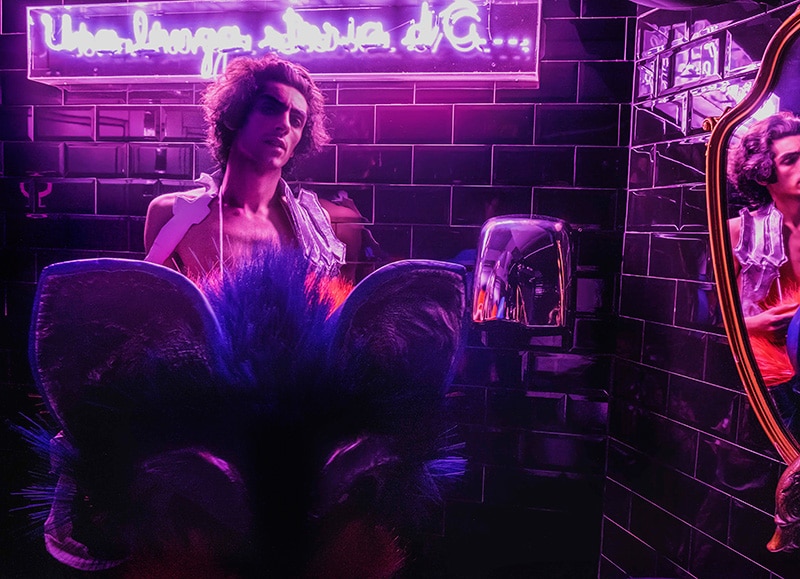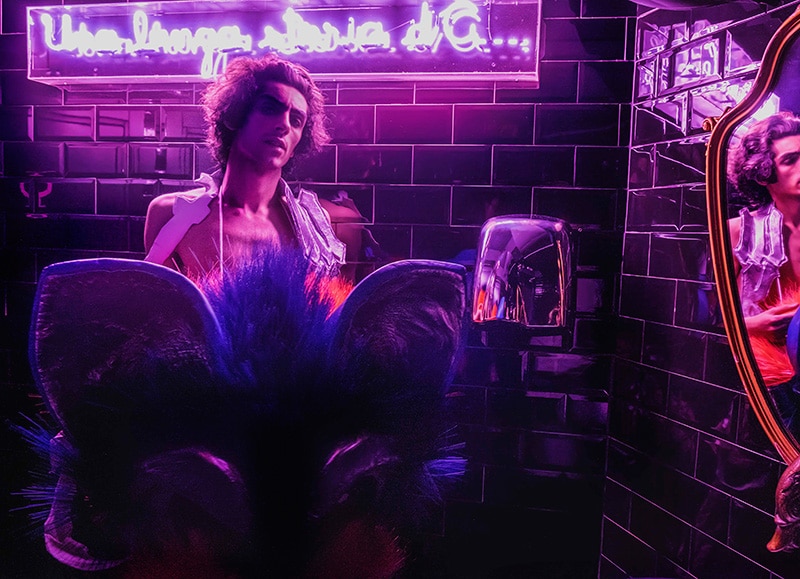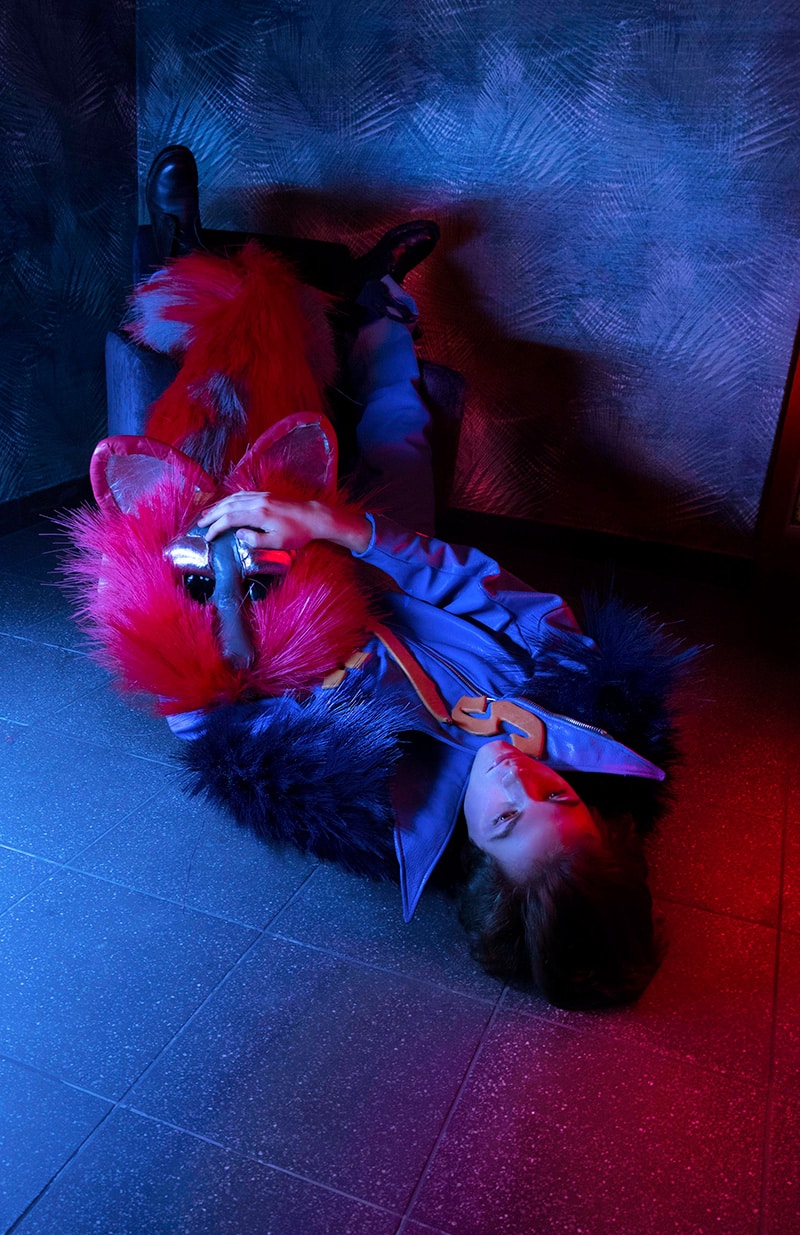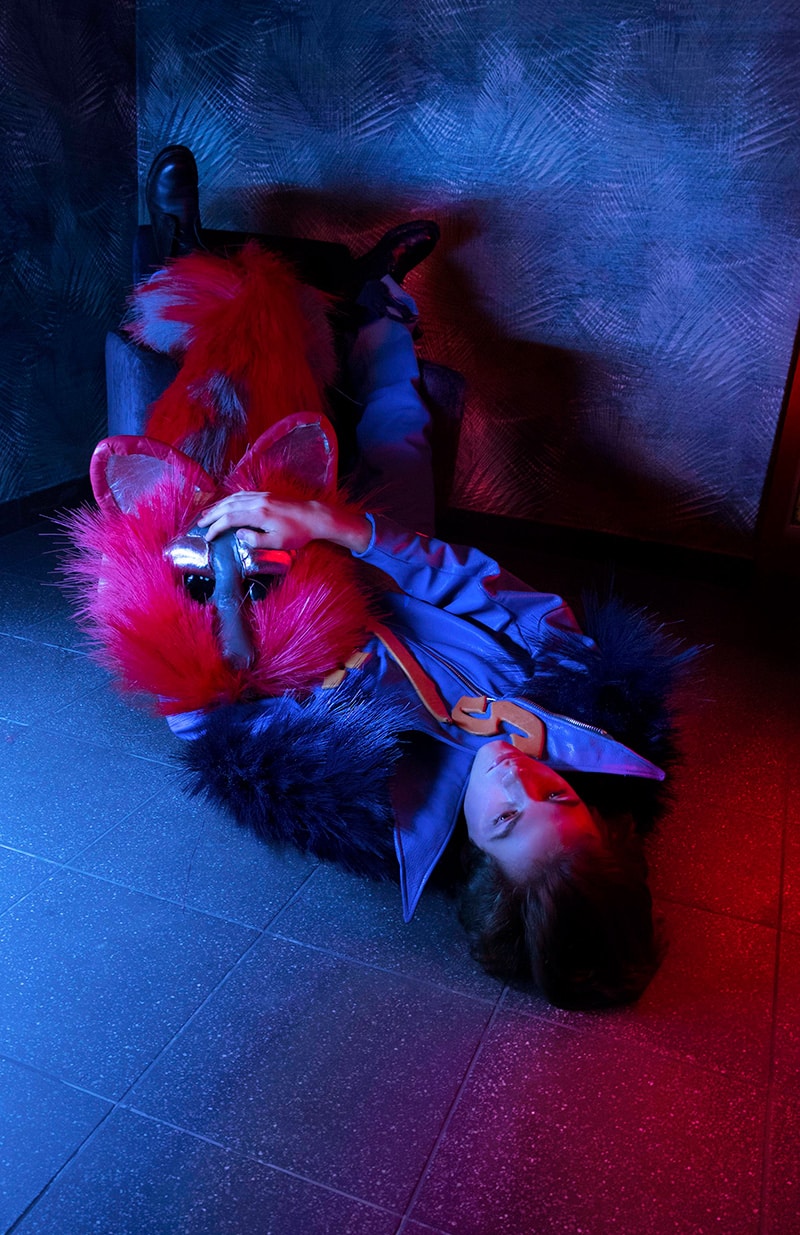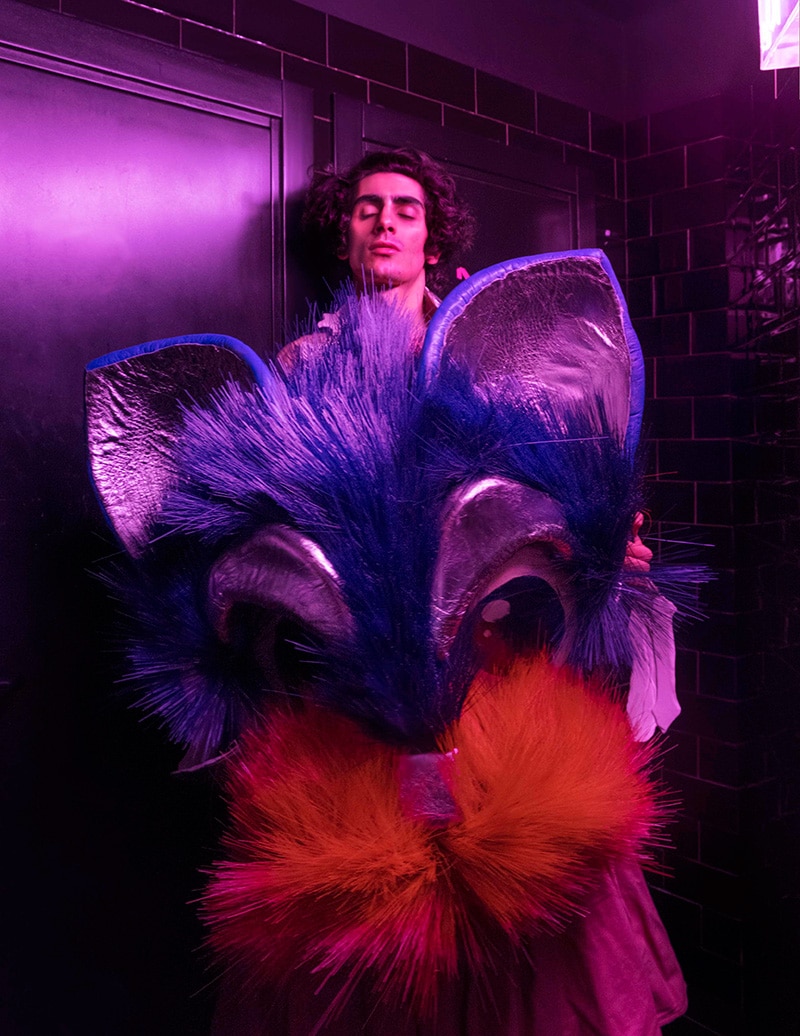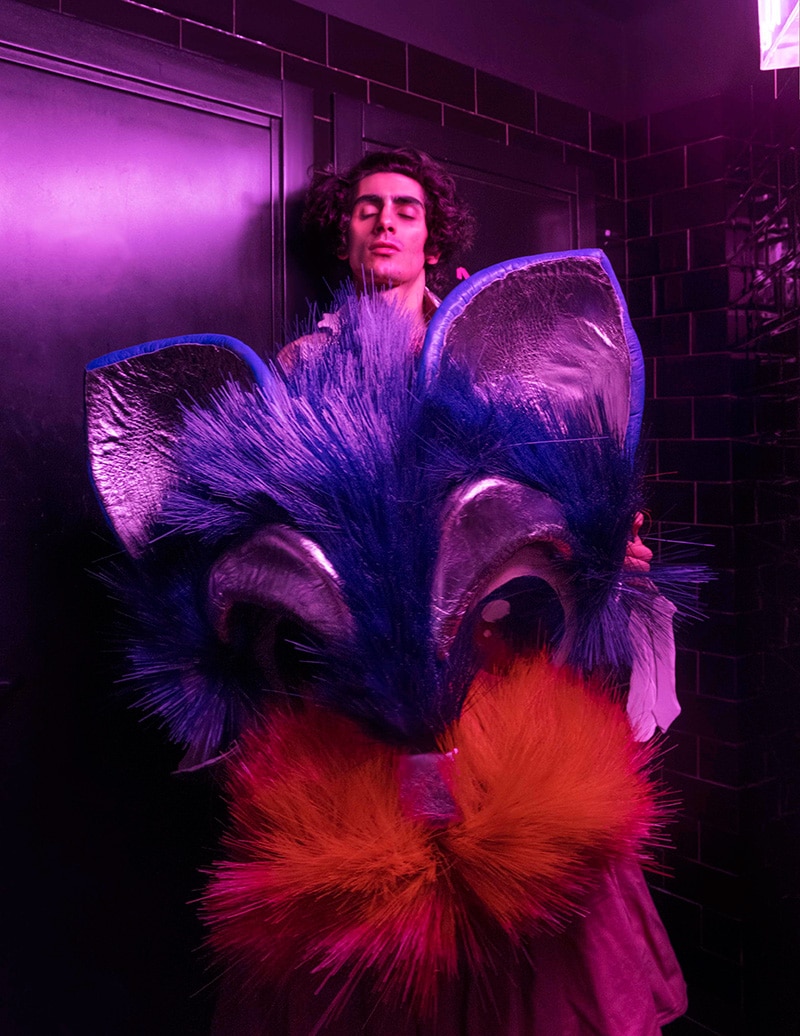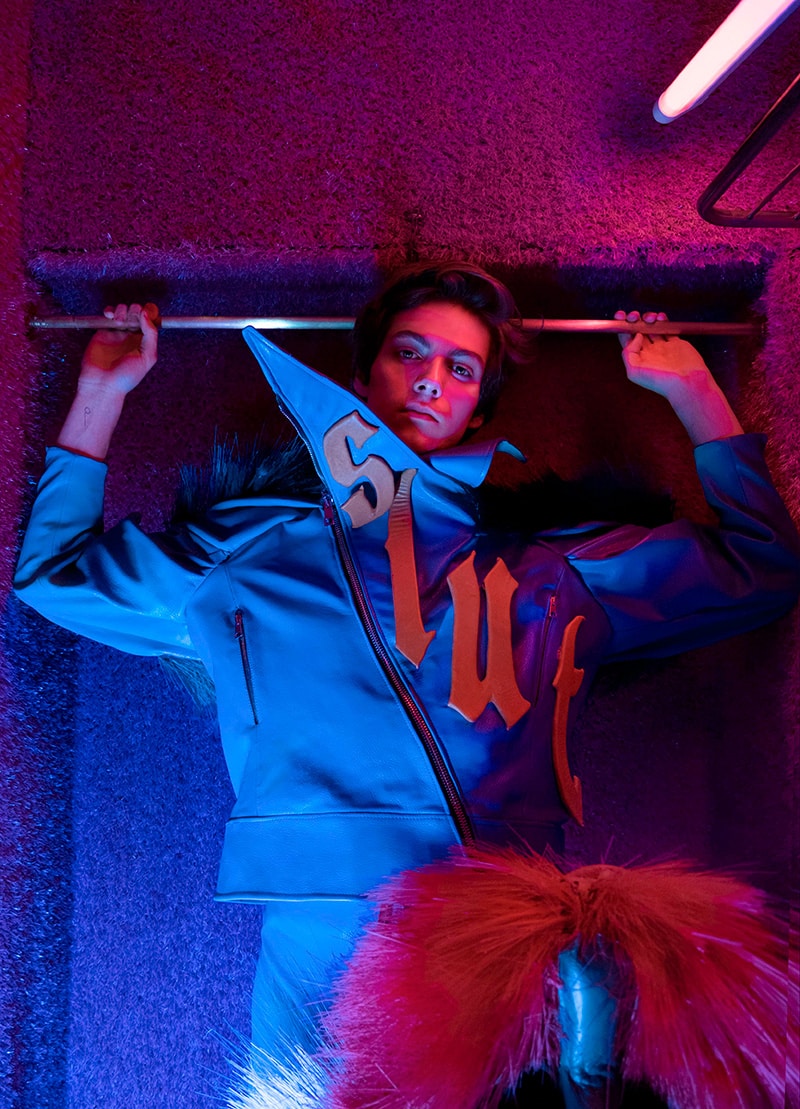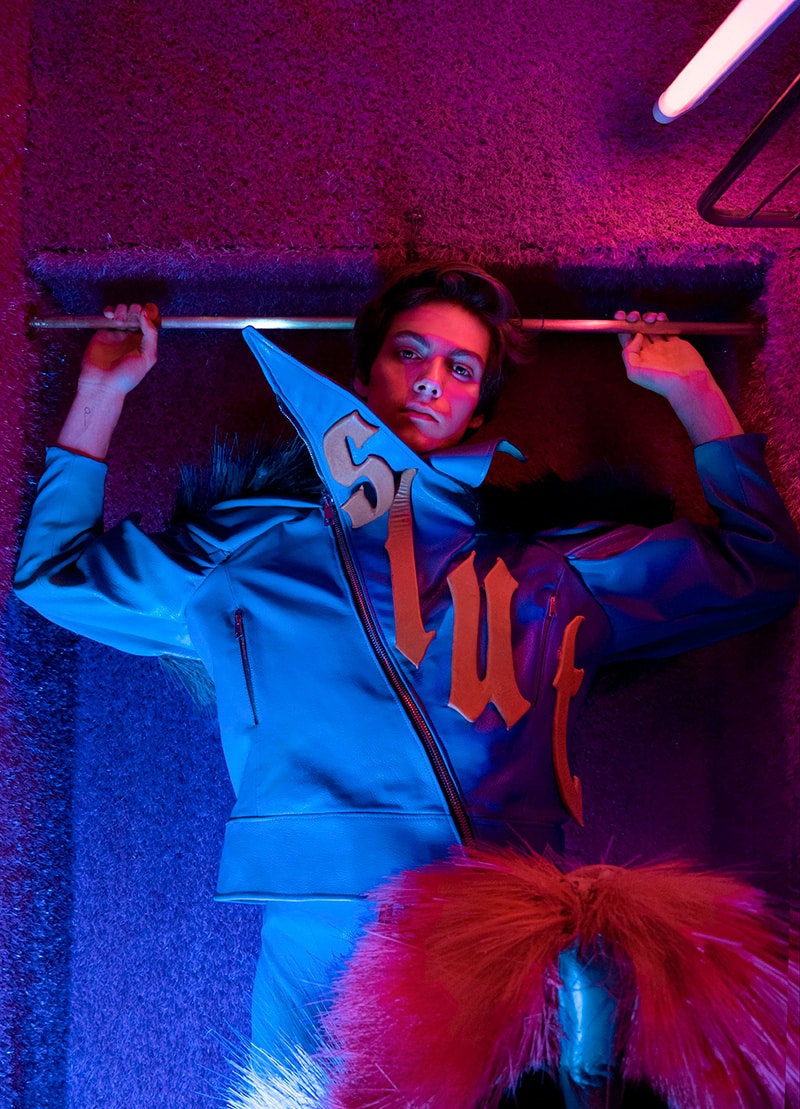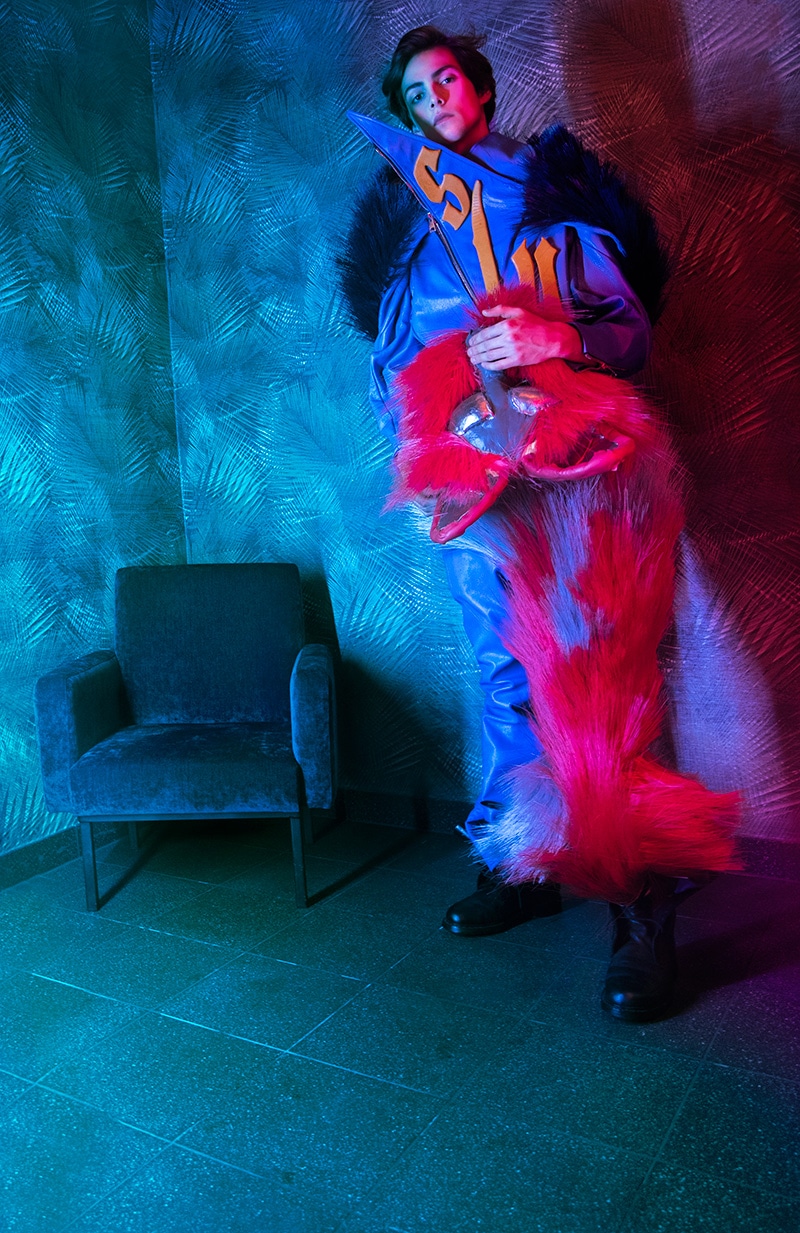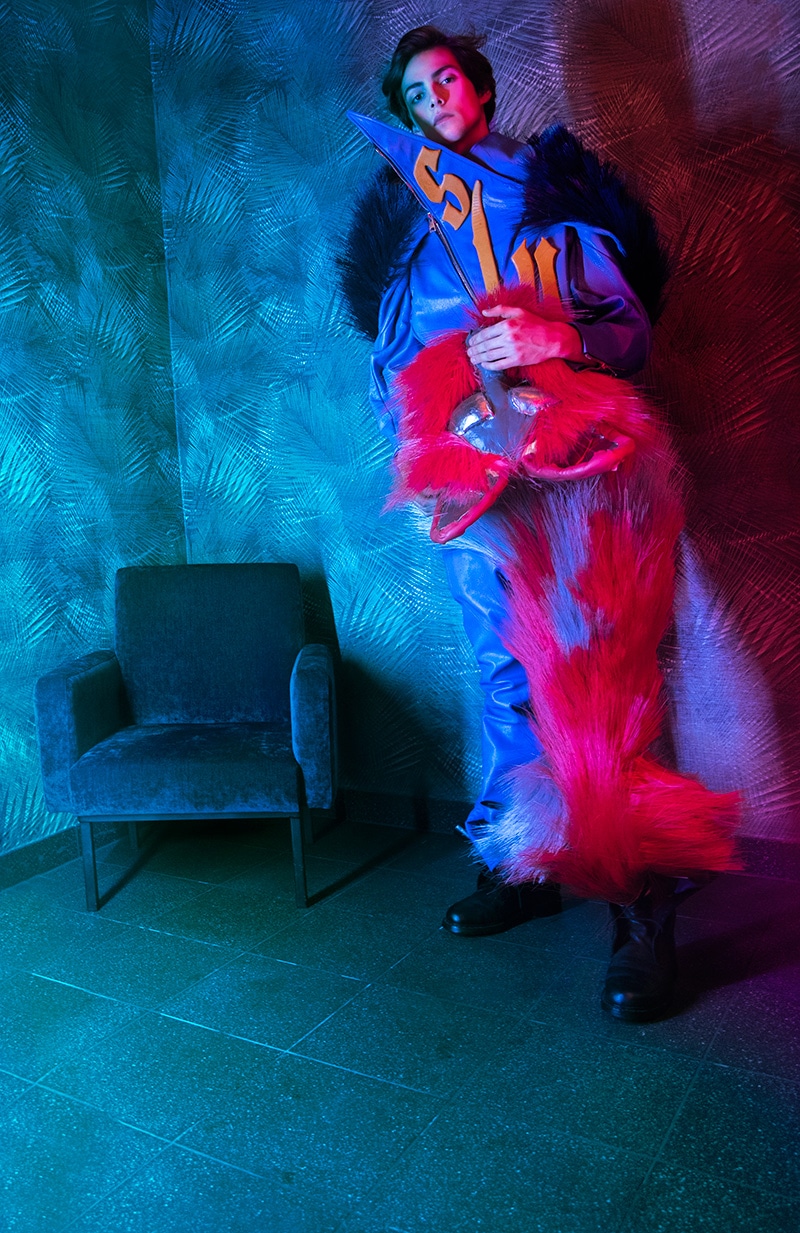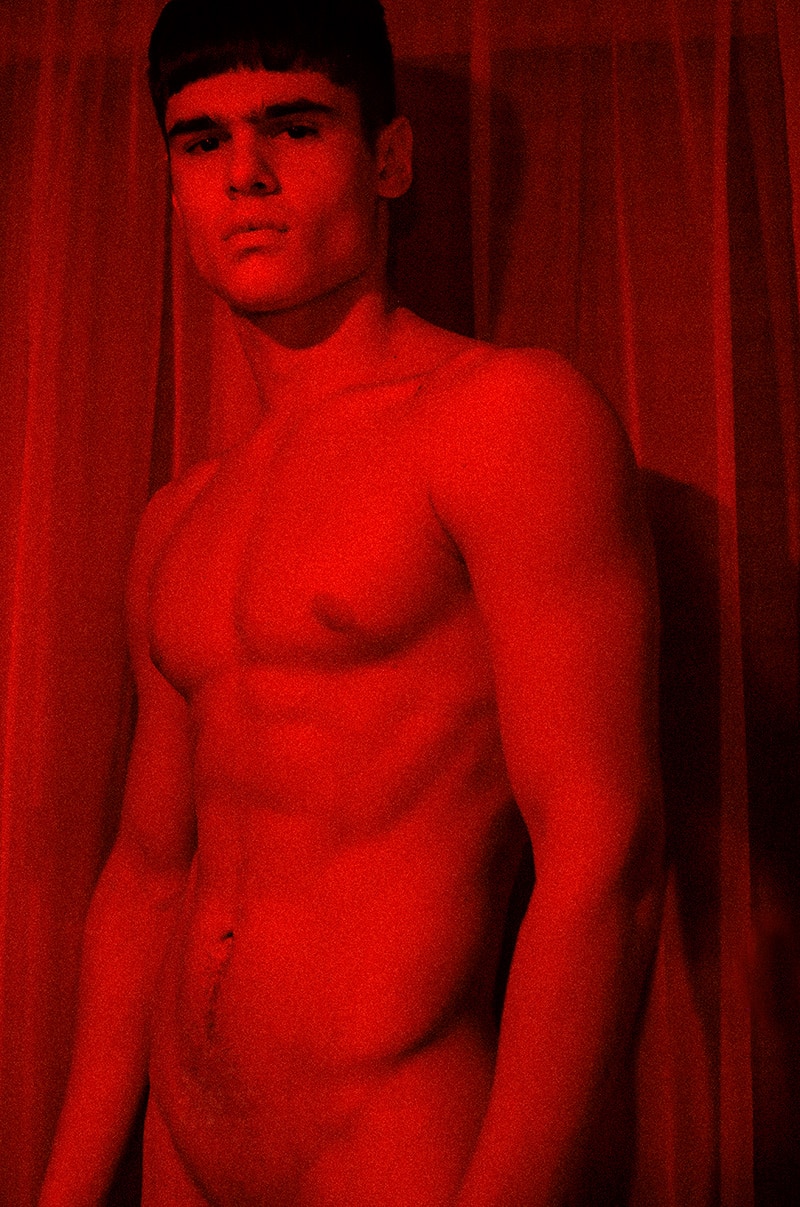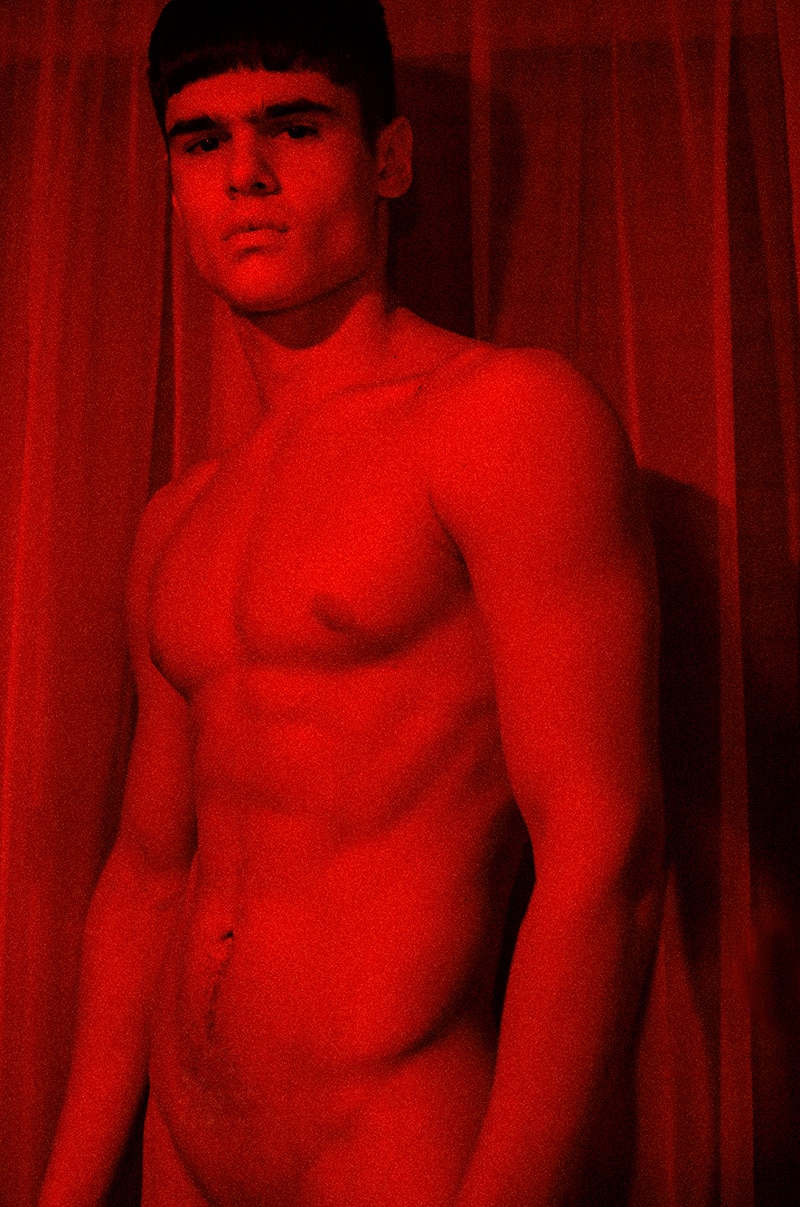 It is about time. Time to speak up about our identities. No more clichés, please. Let us stop feeding the paranoid internet. In a world that often feels as if on the brink of insanity, we often ask ourselves; what's next? Can we still speak about certainty? Are there any safe havens left? Is there still such a thing as gender? Are we meant to be sheer robotic Instagrammers? Such endless questions constantly ring around the globe. Maybe we need something different. Something raw, fluffy, kind and warm. Something Pierpaolo Grass0!!
Grasso, a strongwilled and unique POLIMODA graduate, speaks about our society in a different manner. Inspired by Jon Rafman's raging depiction of the archetypical Furry (ed. men clad in pluche body suiting), he explores the idea of bondage and suffocating claustrophobia. Yes, we agreed, it is quite an intense equilibrium to arrive at. But for those hungry for more, Rafman's work '' Mainsqueeze 2014'' is easily viewable. Be wary, it is not for the faint-hearted…
Why don't we move on to the good part? Pierpaolo wanted to take the Fur suit, into a new proposition, as a form of second skin, that would be soft, comfortable and seductive. After seeing the conceptual artist that inspired him, it was pleasing to see Pierpaolo develop a softer side to things. A free and original thought, without the constant pound of contemporary dystopia lingering in the backdrop. Cue Grasso's take on the Furry. Think, bespoke masks, developed by Sabrine Russo (ed. watch this space), sleek leather paired with opulent furs, vivid colors, natty tailoring, all morphed together in a fresh composition of the male silhouette.
The resulting garments scream lust, hunger and yearning libido, whilst leaving the onlooker in a contemplative stasis, locked in the histories of suffering and societal exasperation. Shot in a dank after hours Florentine club, the 'costumes' come alive, their messages further framed by LED appliqués and their perpetual hunt for distortion.
So if you are, like us, looking to a new generation for some guidance, you could do worse than placing your bets on Pierpaolo. From obscure subcultural boogie basements to the streets, we could all do with a dose of Furry-f#cking. Grasso, take it away…..
Photos by Michele Arrabito.