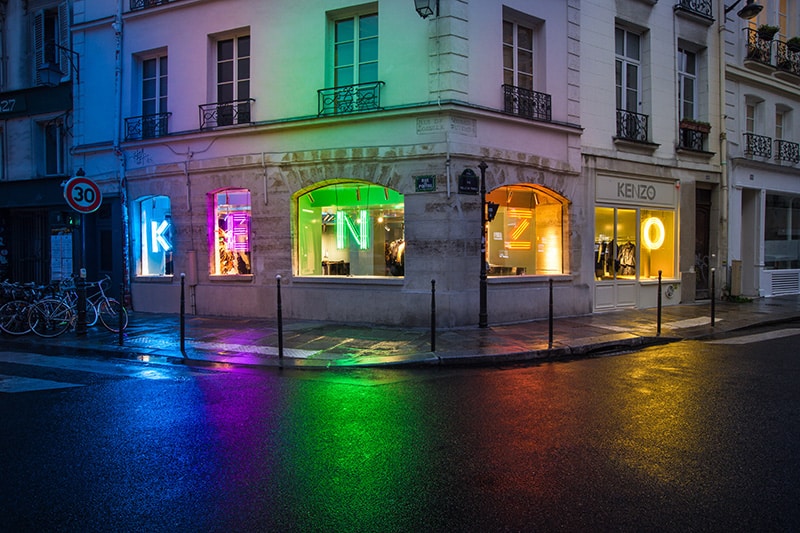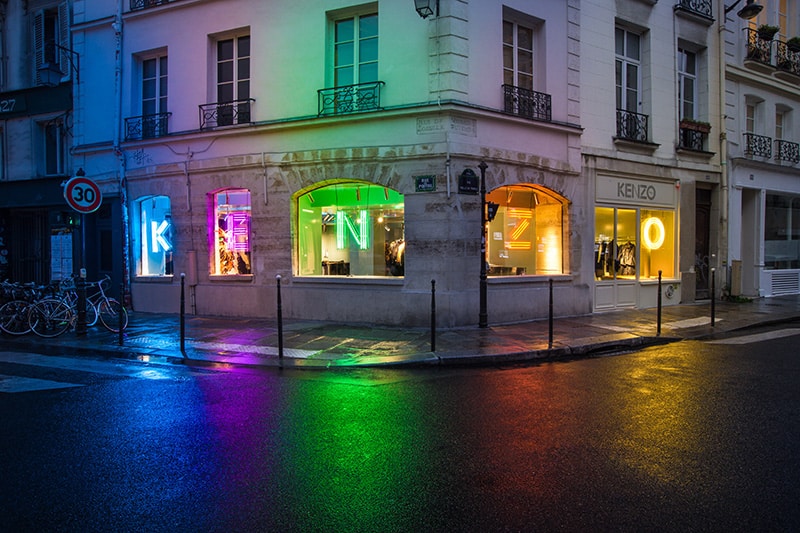 KENZO announce the opening of an exciting new adventure for Paris' famed Marais district. The French fashion house, under Creative Directors Carol Lim and Humberto Leon, is opening a 120m² temporary event store on the rue Vieille du Temple.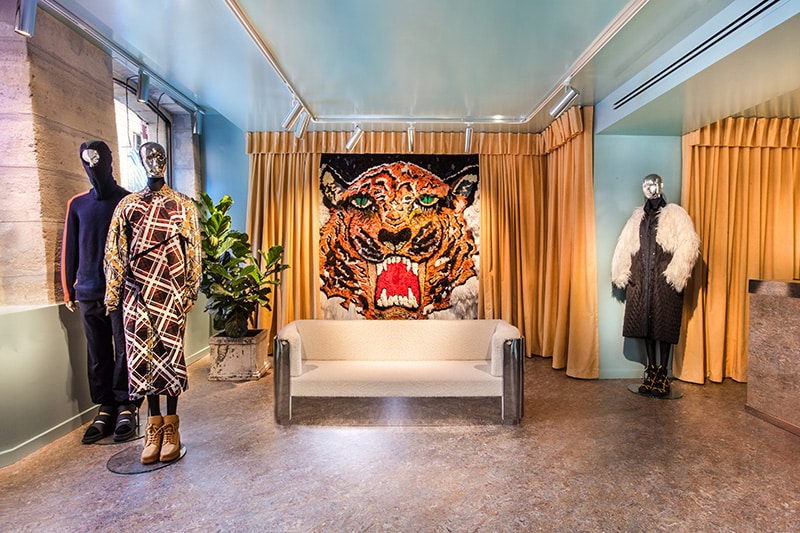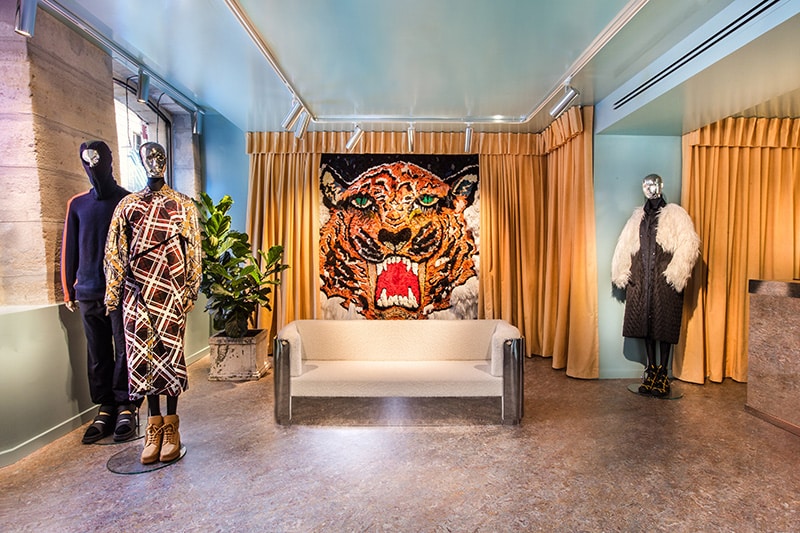 The American duo, Creative Directors since 2011, asked architect Fabrizio Casiraghi to imagine a new retail concept to showcase KENZO's seasonal Fall/Winter and Spring/Summer collections as well as its "La Collection Memento" line and their accessories. The selection of pieces on offer, will differ from that of other KENZO stores, with a carefully curated selection of exclusive pieces from current collections solely on sale at KENZO Marais. KENZO is also offering for the first time an opportunity to find vintage KENZO pieces in-store, a selection of which will be on offer throughout the season.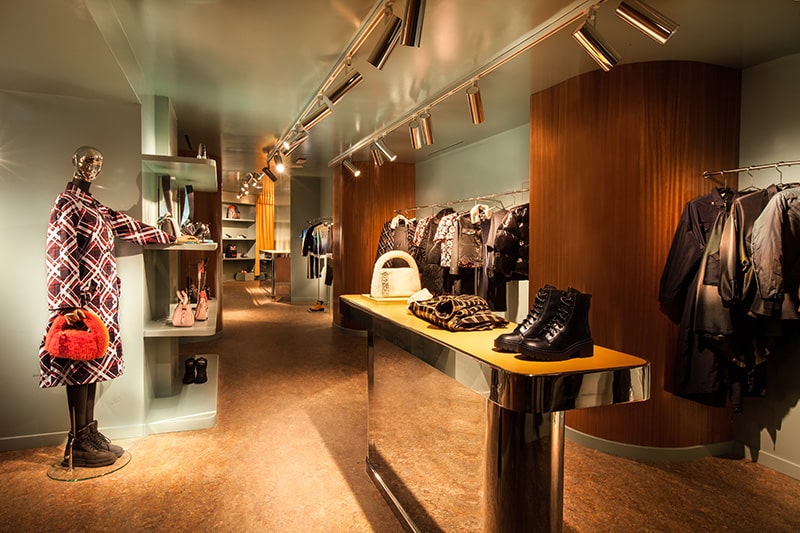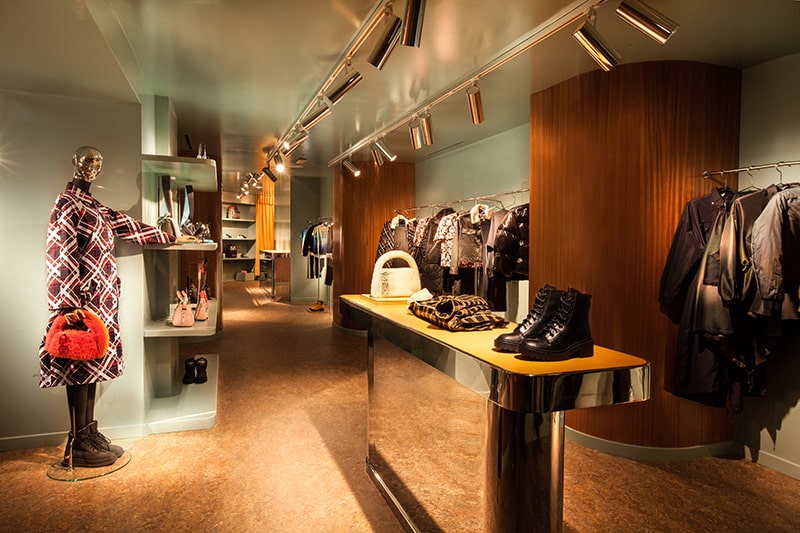 Carol & Humberto called upon Paris based interior designer Fabrizio Casiraghi to create a cohesive and unique space. The store concept by Casiraghi reflects KENZO's multifaceted approach to lifestyle.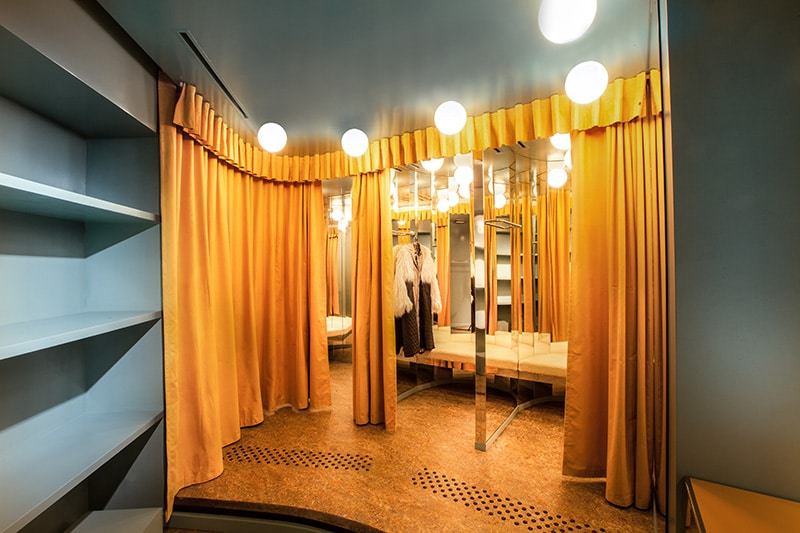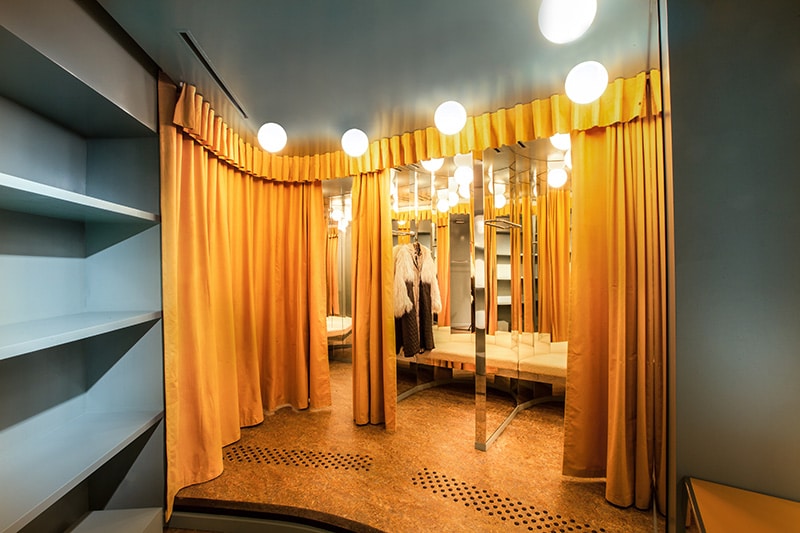 A dedicated section at the front of the store, to be used as an interchangeable event space, hosts a wall-mounted multicolored tapestry by French artist Olivier Colombard. The artwork depicts the house's now recognizable tiger motif, an emblem of the success and growth of the brand since the arrival of Carol & Humberto. The piece itself was created within the walls of KENZO HQ at 18 rue Vivienne, not far from the fashion house's very first home in Galerie Vivienne.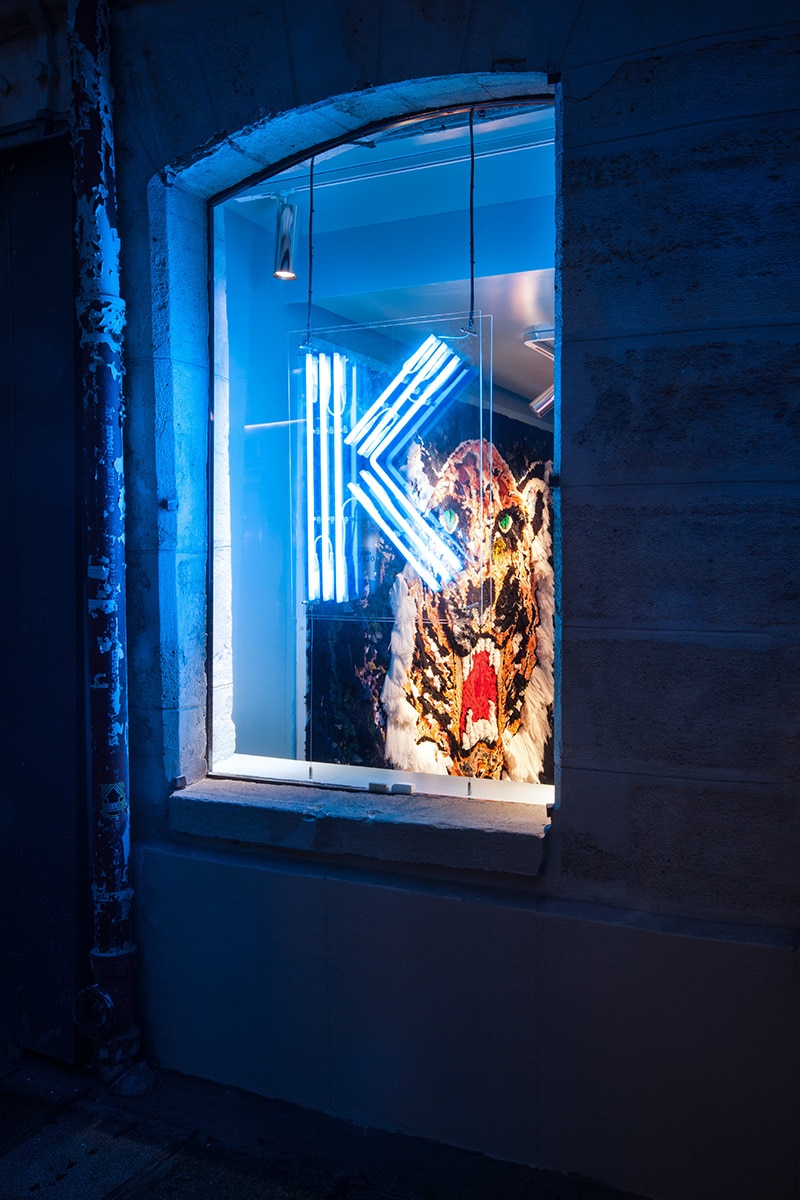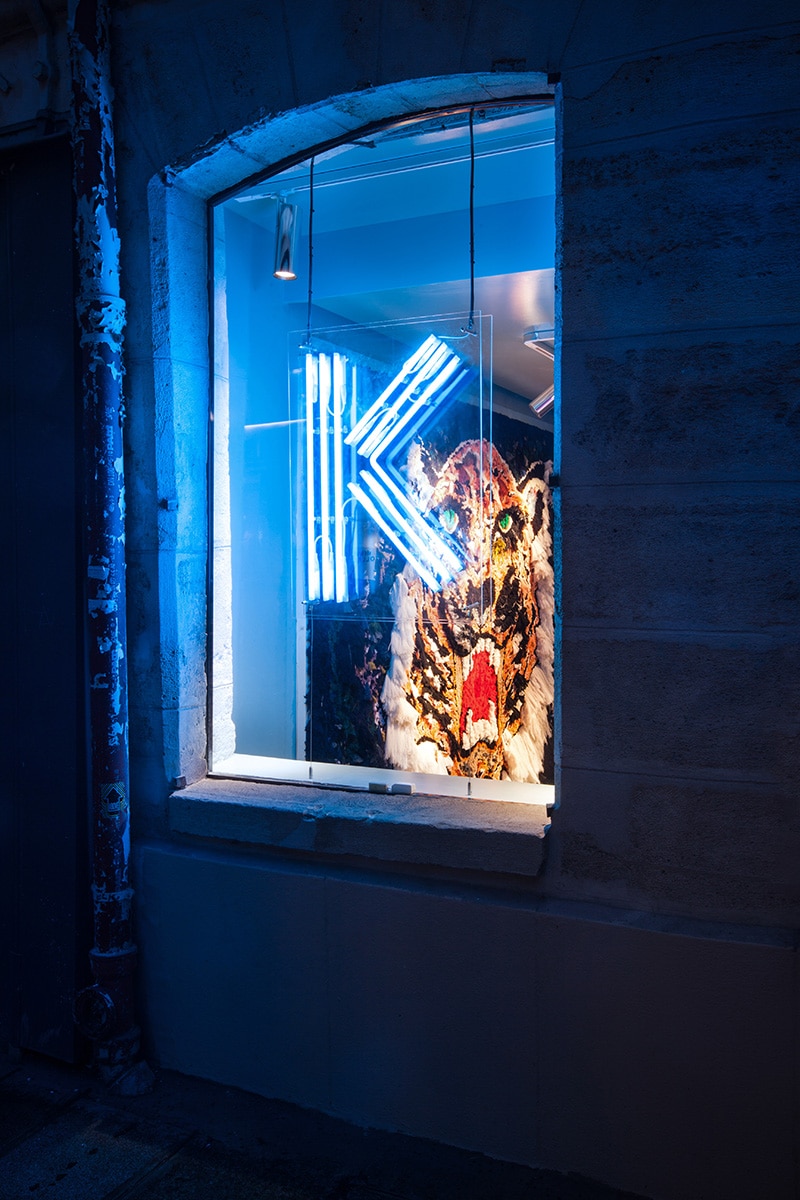 Throughout the Fall/Winter 2017 and Spring/Summer 2018 seasons, this space will play home to different happenings – the projections, photo exhibitions, or product launches.
Go take a look! 😉