FASHIONCLASH presents Fashion My Religion! (FMR), the 10th edition of the international & interdisciplinary fashion festival in Maastricht. During this three-day festival, over more than 100 emerging designers and (performing) artists from all over the world get the opportunity to show their work to a diverse, international audience. The multidisciplinary program contains fashion shows/presentations, exhibitions, installations, awards, fashion theatre and dance performances.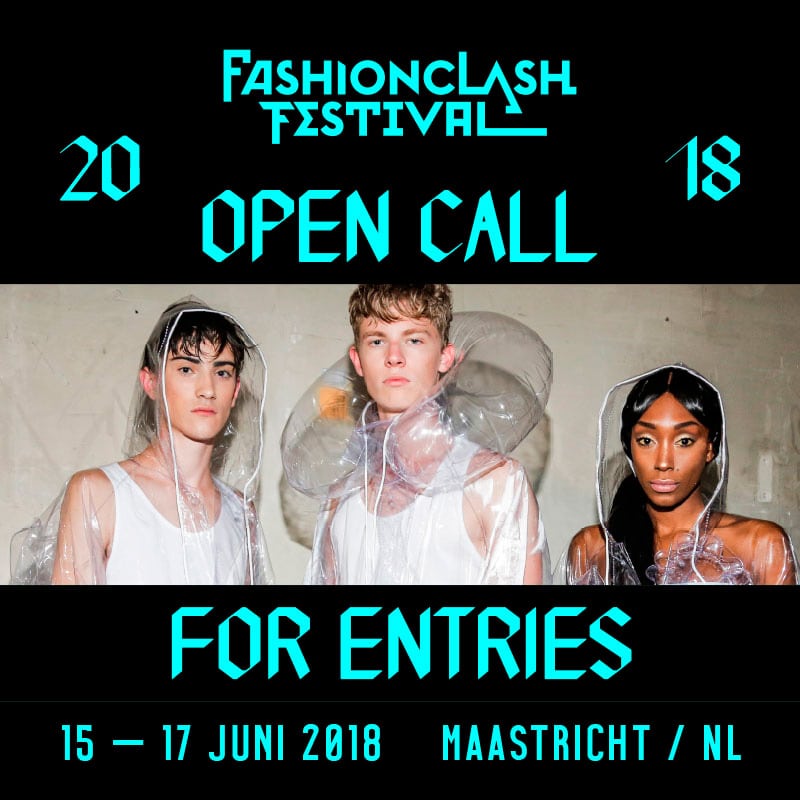 The overarching theme of the festival is "Fashion My Religion!" (read 'fashion' as a verb). The encounter between fashion and religion is not new. For decades, fashion has frequently drawn inspiration from the religious idiom and its decorative splendour. Both from purely aesthetic motives and from substantive critique. "Fashion My Religion!" explains fashion to a religion and investigates whether fashion can serve as a place of reflection and a guideline in the quest for a meaningful existence. "Fashion My Religion!" places the designers, the industry and the audience in a clashing field; fashion vs religion or in other words, modernity and tradition.
Want to participate at FASHIONCLASH Festival 2018?
For more information about the application form and the festival click HERE! Deadline for submissions is 1 April 2018.