One day to go until the end of 2022 and, sadly, we have to break the news: Vivienne Westwood has passed away at her home in Clapham, south London, at the age of 81. Sad but true, that's right. Once again the feeling of orphanhood hits us again as we become aware of the passing of the grand dame of British fashion.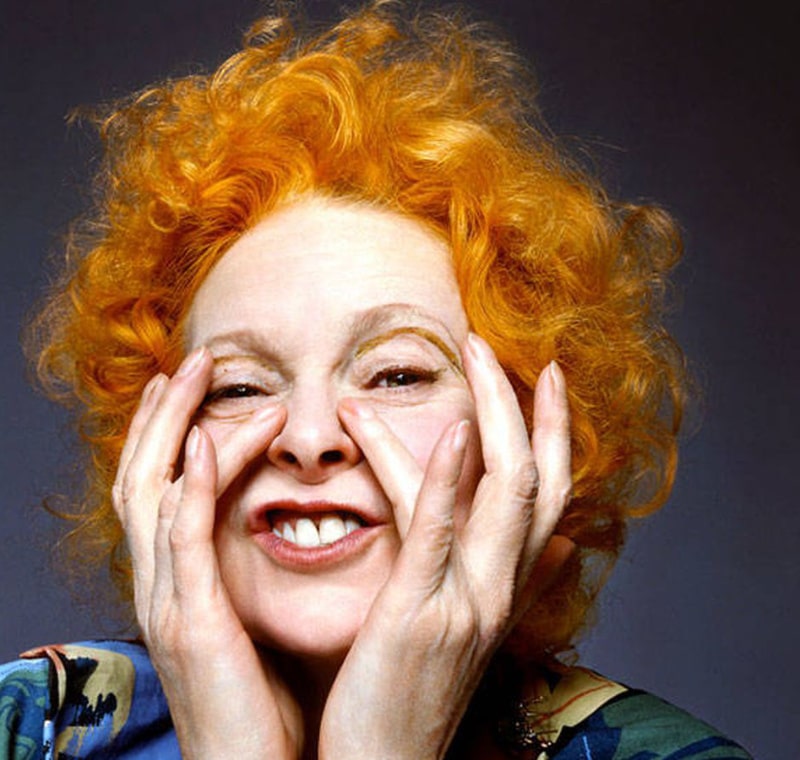 Considered to be one of those responsible for the development of the punk style, the designer has said goodbye to us and has left us full of peace and surrounded by the love of her family and all the admirers of her work.
Westwood did a lot for fashion. Her designs were a revolution in the industry, thanks to her innovative and transgressive character and her punk and new wave style. Many did not understand or support her vision, but staying true to her tastes, aesthetics, and beliefs was what truly led her to triumph and become one of the most respected creators of recent times.
There was nothing that could resist her. The brand paraded on the most important catwalks in the world (London, Paris, Milan, and New York), conquered and filled with her work the Metropolitan Museum of Art in New York and the Victoria and Albert Museum in London, and was even awarded the Order of the British Empire medal.
As if all this were not enough, despite her age, V.W. continued to design and work on her art until her last moment, writing a book and changing the world for the better, working as an advocate in the fight against climate change and animal abuse.
Vivienne Westwood has left behind an admirable legacy that will live on thanks to her husband and creative partner, Andreas Kronthaler. He will be in charge of ensuring that the work his wife did in the past continues to live on and is remembered as it deserves, as well as continuing to design new collections for the brand.
Long live the grand dame of British fashion!