Italian style is renowned for its opulence, lack of restraint and designers like Bottega Veneta and Gucci's Alessandro Michele are keeping this reputation alive with collections orchestrated by heavy embellishment and intricate tapestry. On the other hand, there are emerging designers like DALPAOS inspired by ethical craftsmanship, or Dima Leu who reworked codes of his namesake brand into a stripped-back, functional DNA. Some of these collections were rendered memorable by their casting, others by their conceptual thinking. Regardless, they all deserve an in-depth exploration – here are the talents blazing a trail in fashion and beyond, on their own terms.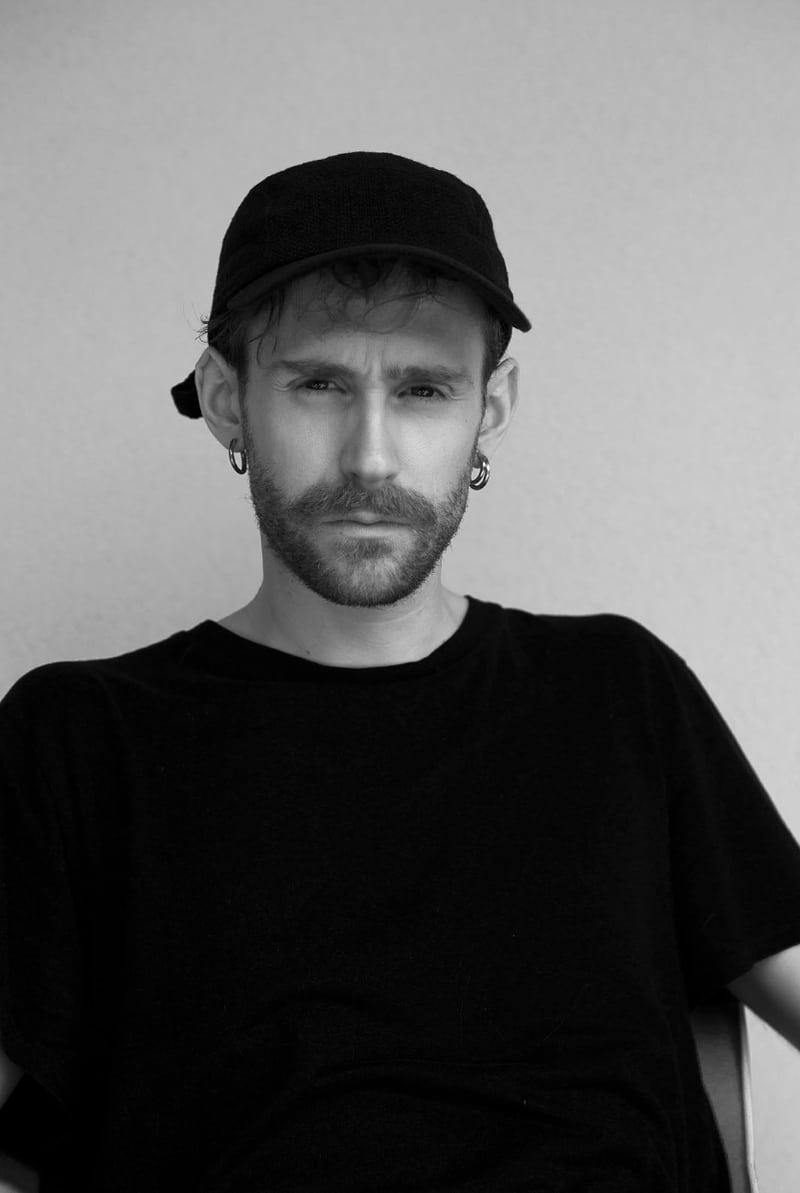 In September, DALPAOS fashioned as a capsule collection made with fabrics recycled from furniture, unsold garments, and unique artists' designs. This has remained the basic brand concept: the combination of design and materials, all of the artistic inspiration and ethical deviance. This season the designer made it a personal mission to create beautiful, functional garments that were cozy to wear indoors as they were chic to wear on the street, all combined in the search for the perfect balance between classic and new.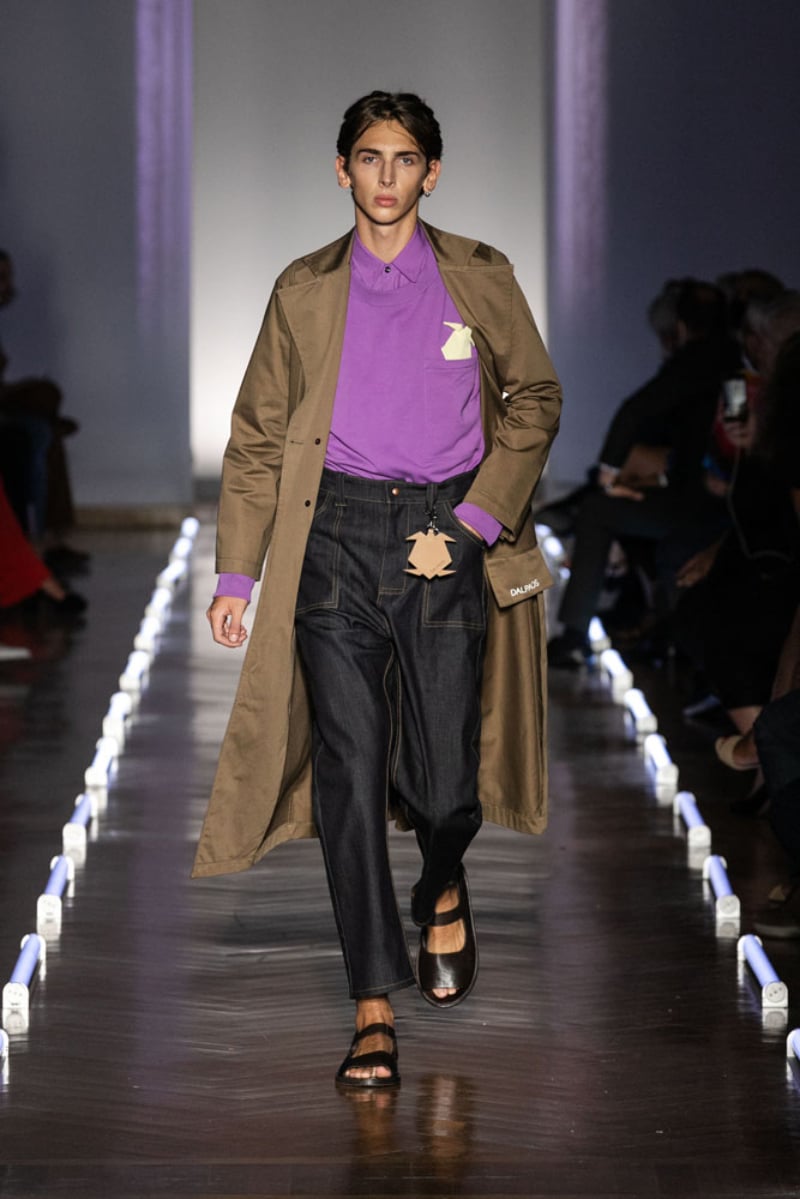 There is innovation too, in the form of practical shirts that were specifically crafted for the transition between outdoor and indoor space, as well as a plethora of crisp cuts (a typical aspect of the brand's signature). A juxtaposition of colors defined the collection's most wearable pieces (including a pair of the unexpected vinyl for an '80s twist), although bolder designers are explored with brights and color-blocking hues. brown Nicola D'Alpaos has worked with mostly natural products since the very beginning. Indeed, nowadays true research is about sustainability and ethics.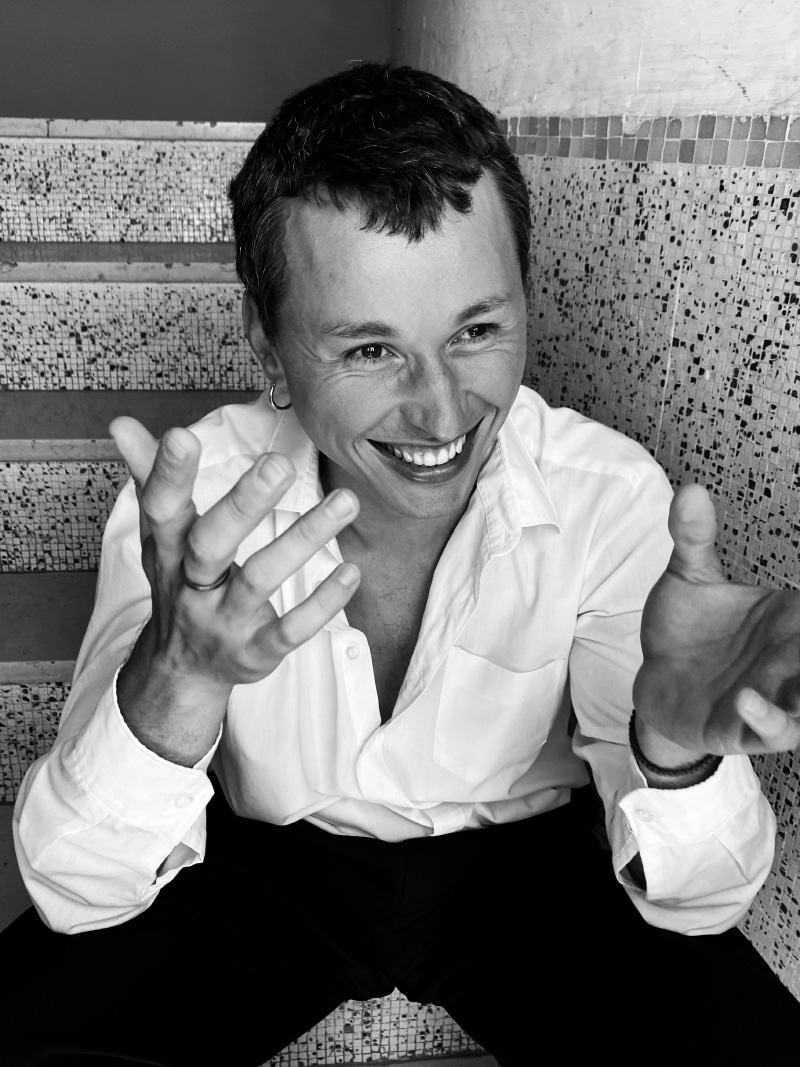 One word to define DIMA LEU's fashion lexicon? Look no further than the winning adjective 'lit.' Defined by its smart-centered elegance, the designer cements a distinctive aesthetic that has been part of the brand's business since its inception. Nodding to modernity through pure sartorial twists is no strange this to LEU's approach, now synonymous to the core creative flare of the fashion house. Fronting traditional men's suits with two-piece tracksuits, the collections combine the freedom that sportswear leaves to the body with the style and elegance of classic fabrics.
The comfortable and easy-to-wear garments are created thanks to their construction and to the choice of fabrics. Furthermore, the brand has adopted a sustainable approach to production since the very beginning, offering its clients some limited-edition garments entirely made in Italy with deadstock fabrics. Starting from the SS20 collection, thanks to the collaboration with Italian textile producers and to the use of fabrics they had in their archives, this approach has been extended to most of the collection.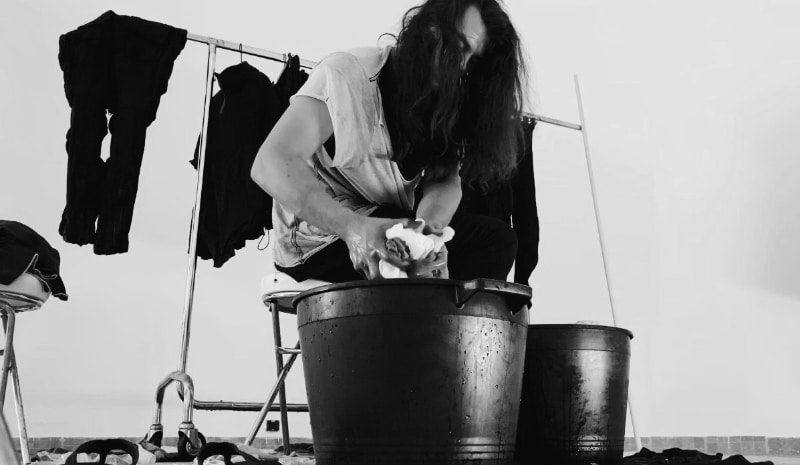 There are very few designers in the fashion industry with the intellectual and conceptual sensibility of GALL. Never he does collections on mere aesthetics – of course, they're evocative, open to interpretation, and always accompanied by a highly-technical landscape. Justin Gall is an American designer who combines his skills in human physiology, art, graphics, and fashion design to create the modern world of GALL. He is one of a rare breed of designers, very proud of doing everything on his own. From his modular design to his abstract prints and graphic patterns, through the photos of finished products in every lookbook, which he personally takes.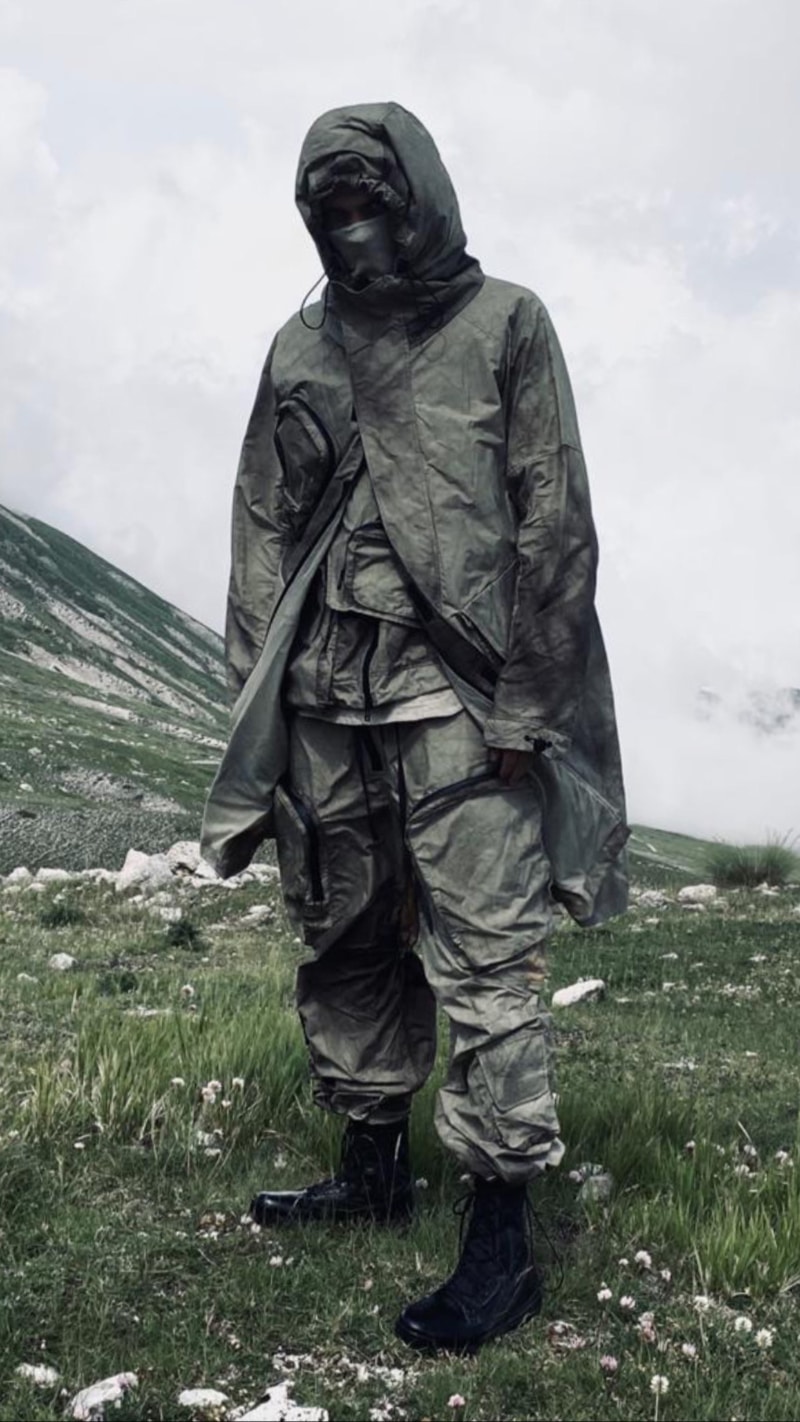 Working in this way, his vision and his creations can evolve constantly without distractions. Despite the somewhat heavy narrative that accompanied the show, it wasn't all doom and gloom. Elements of functionality added a sense of modernity to the collection (which ties into the struggles part and parcel of the present times we're living in). In further nods to technical dressing, fastenings were introduced aplenty, serving as a welcome antidote to the somber color palette that dominated throughout.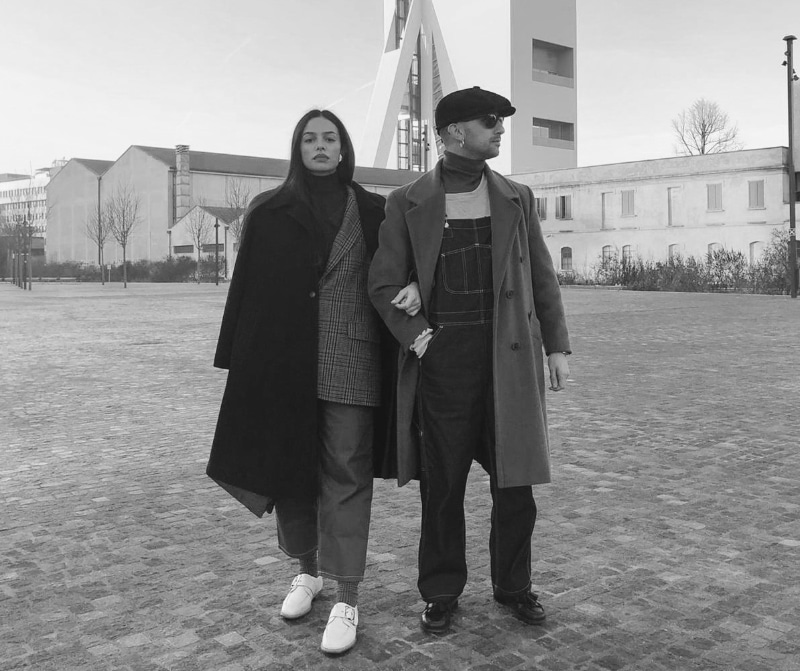 Minimalism is a boiling point in the agenda of VADERETRO's designers Antonio D'Andrea and Hanna Marine Boyer, who often opt to craft a fuss-free affair that sticks to an almost all-white color palette (watch out the beige hues!). Signature touches (think old school glasses frames and retro-vibe-everything) adapt to today's young shopper who is freer and daring with how the dress, which is why the designers and these clothes cater to that consumer.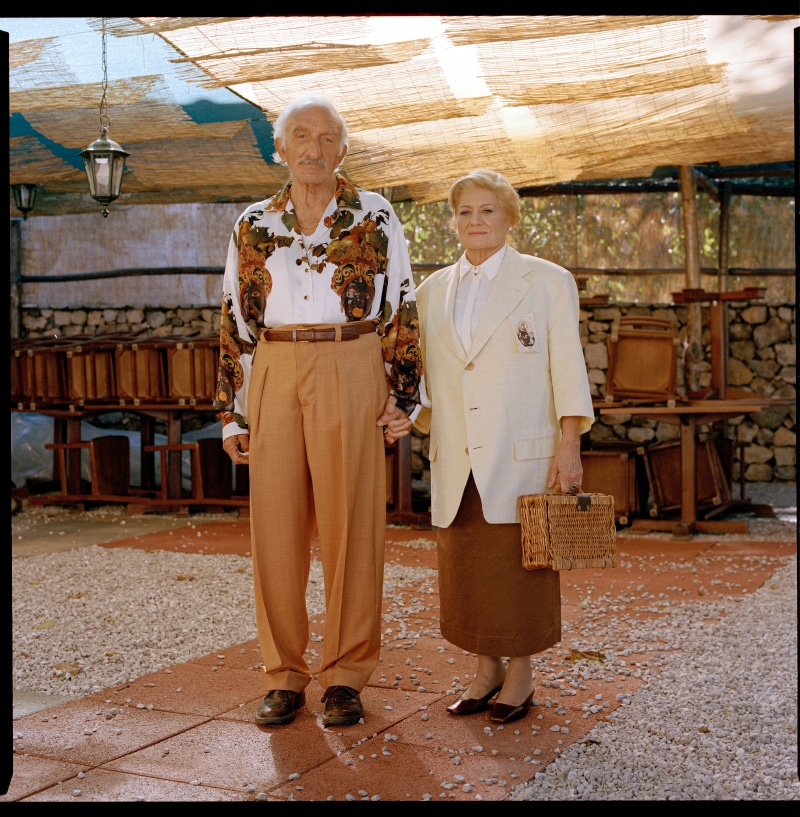 VADERETRO is a brand that champions anti-modern looks. A bit anachronistic, a bit old-fashioned. Its unique and genderless style transcends all social barriers to convey a vision of effortless outfits. Although the pared-back aesthetic was a far cry from most brand's repertoire, the label's presentation is worth noting. The brand selects, rediscovers, and rethinks the essential garments of the past and, by reinventing them, it creates something new. VADERETRO is a sort of rebellion that celebrates individuality and self-creation and resists a world of uniformity, like mass fashion. Through its collections, it demonstrates the uniqueness of the individual.