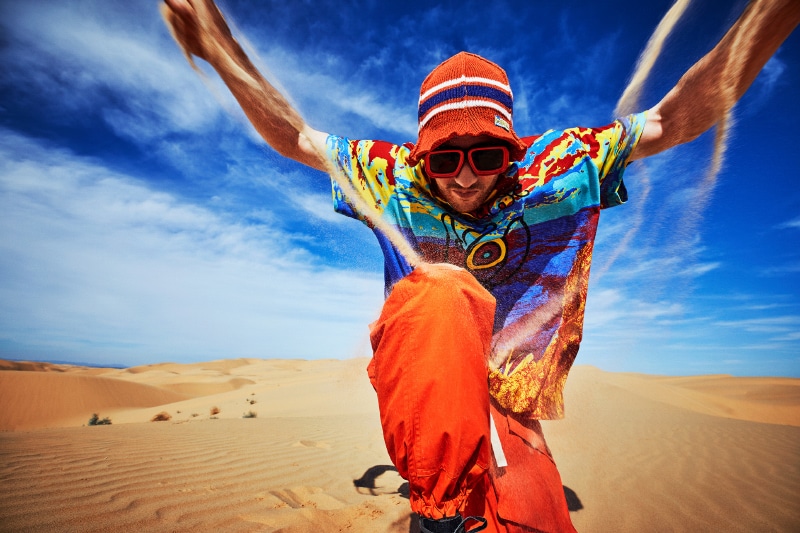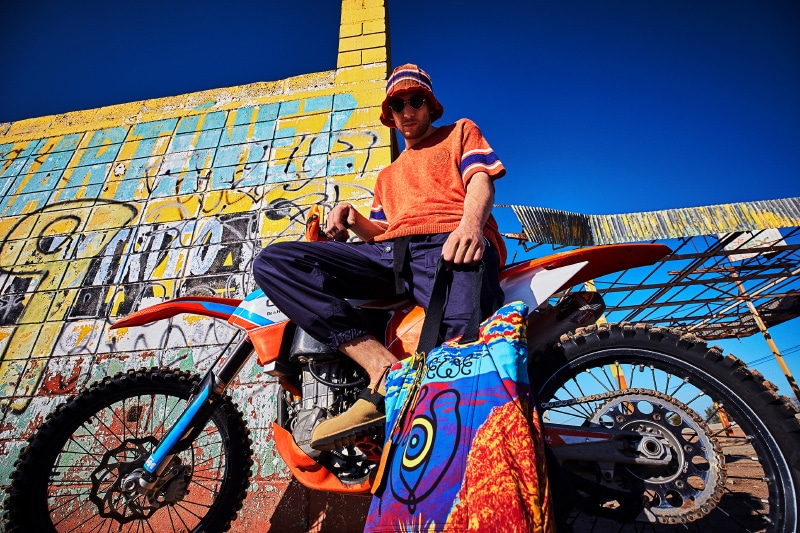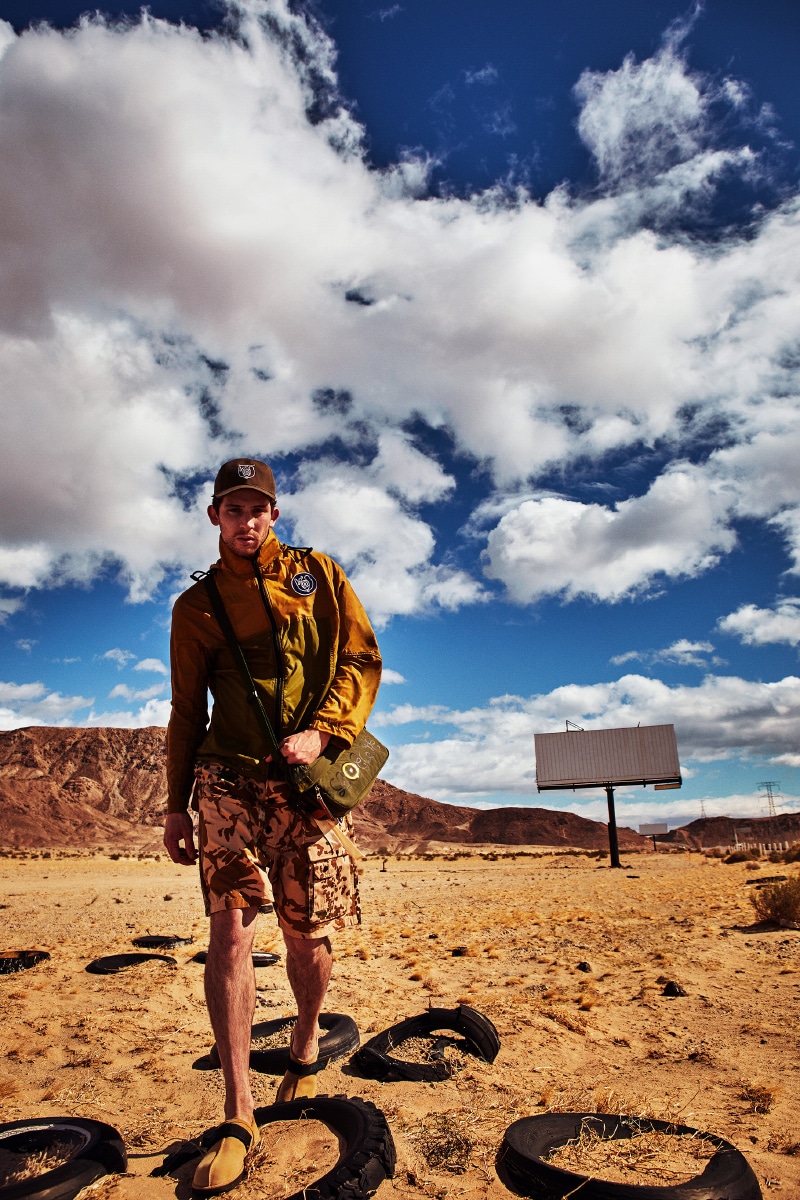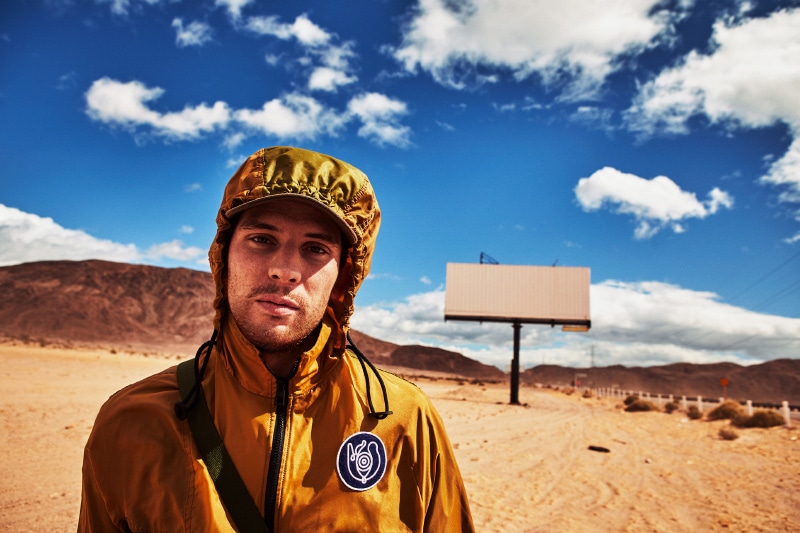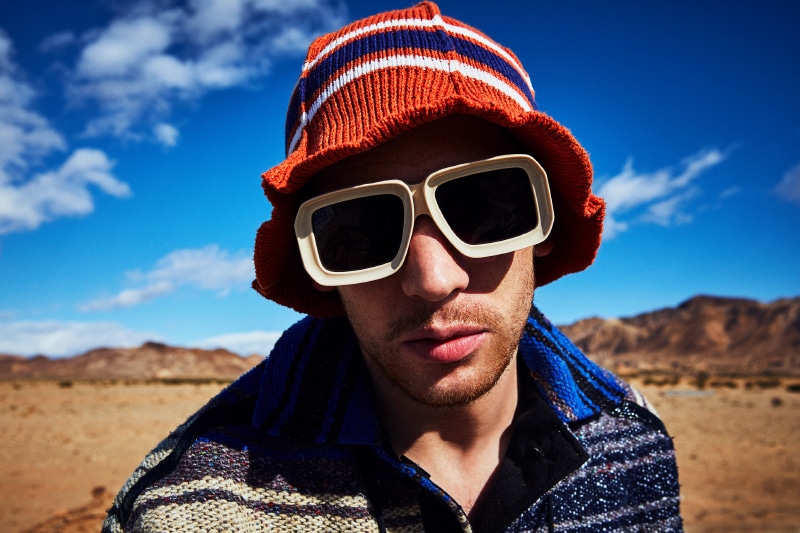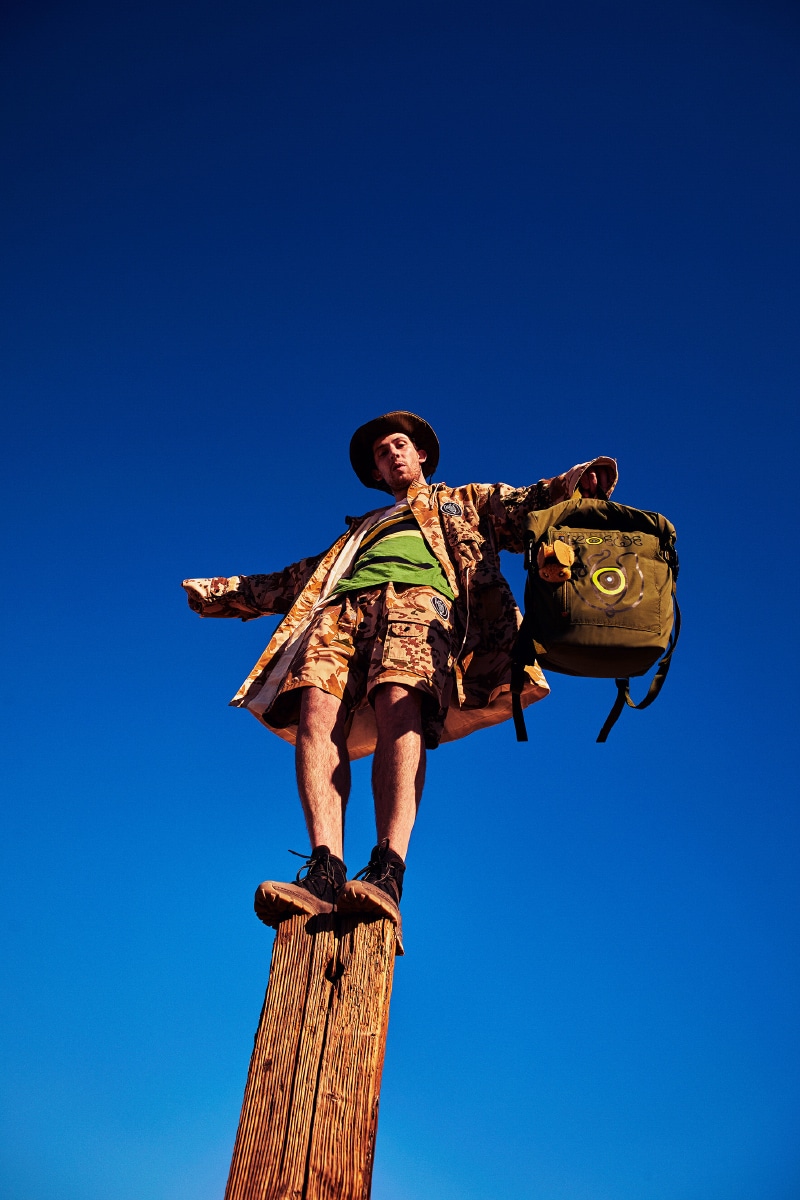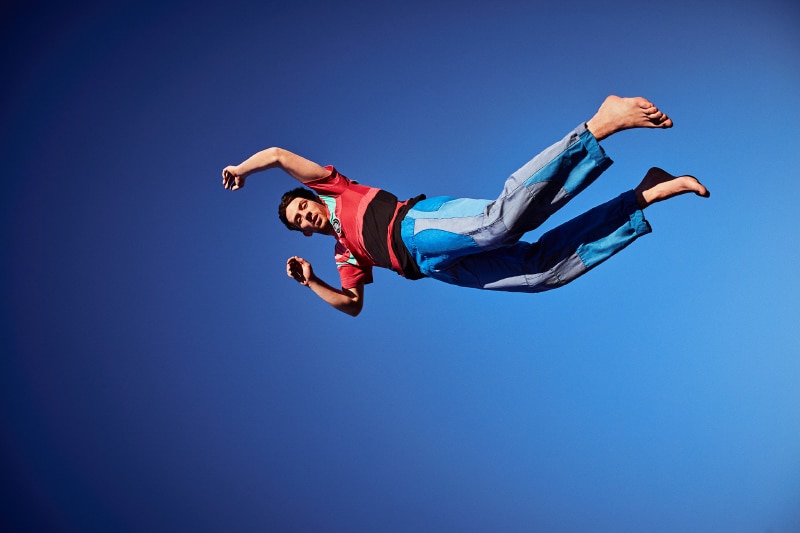 This is the fifth season for Eye/LOEWE/Nature and the main focus of the collection is environmental responsibility. The thinking behind such a choice is circular: a collection devised for diving into nature must be created with a sense of respect for the environment.
The brand focused on both recycling and upcycling, with the final goal of being as sustainable as they can. Reusing and repurposing what has already had a life is not only a way to produce less and therefore cause less harm, but also a way to reassess craft, which is quintessentially LOEWE. Using existing sources gives uniqueness and warmth to each piece. Using recycled fabrics and yarns is a relief for nature.
The campaign features Josh O'Connor, photographed by Gray Sorrenti in the desert of Baja California, Mexico. Josh is caught in the midst of a solitary adventure, energetically confronting the elements. A van, parachute and motorbike allude to intense physical exploits under the glaring Mexican sun; man and nature bonded together.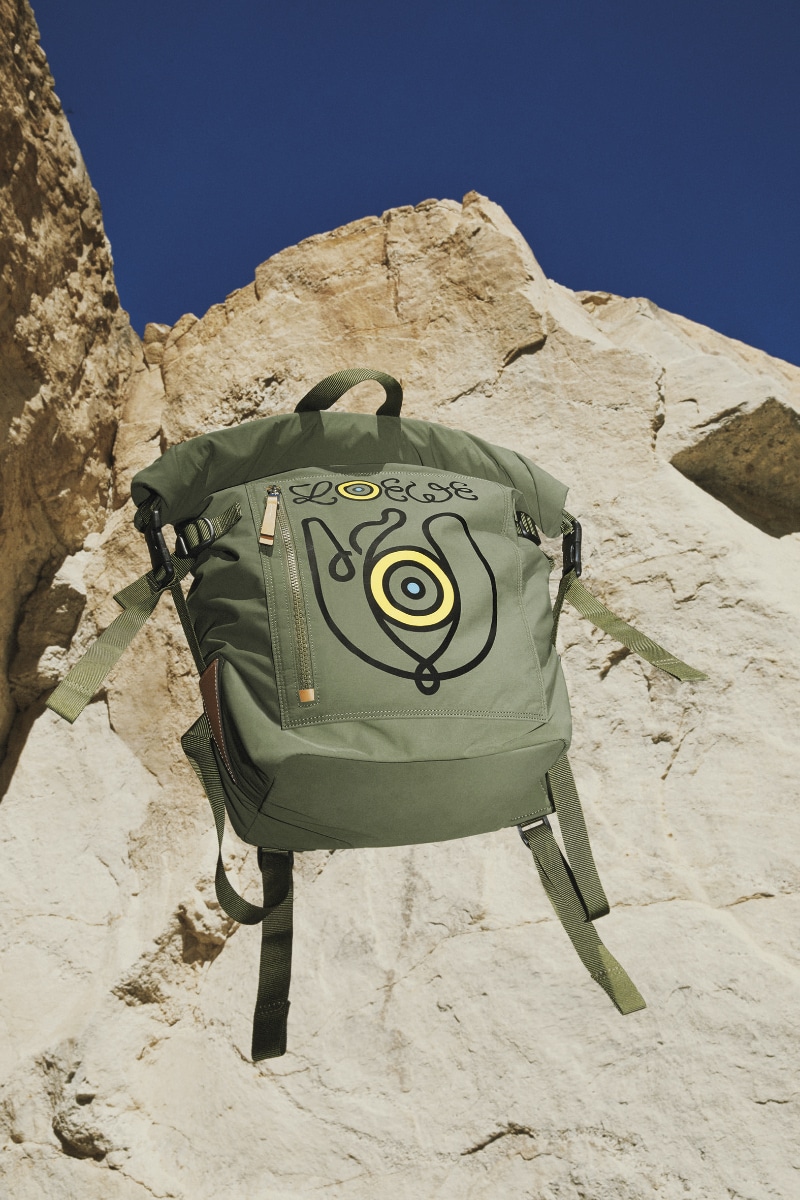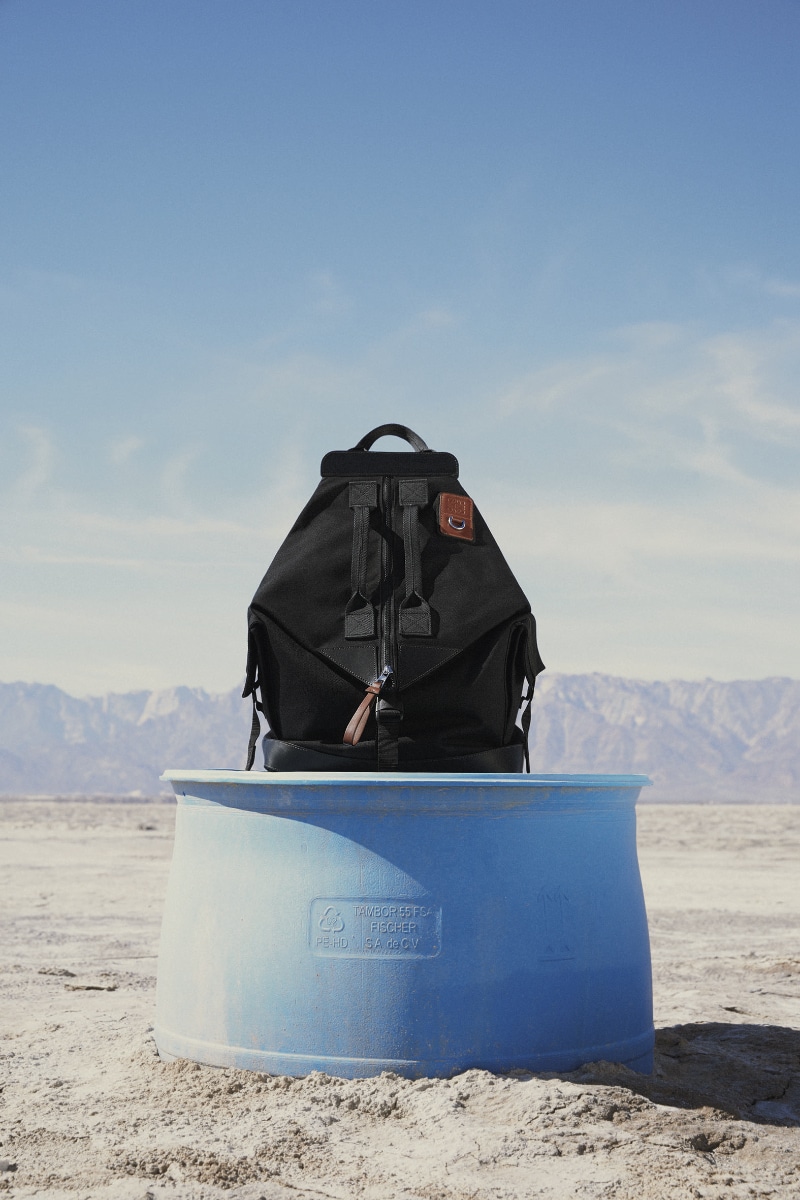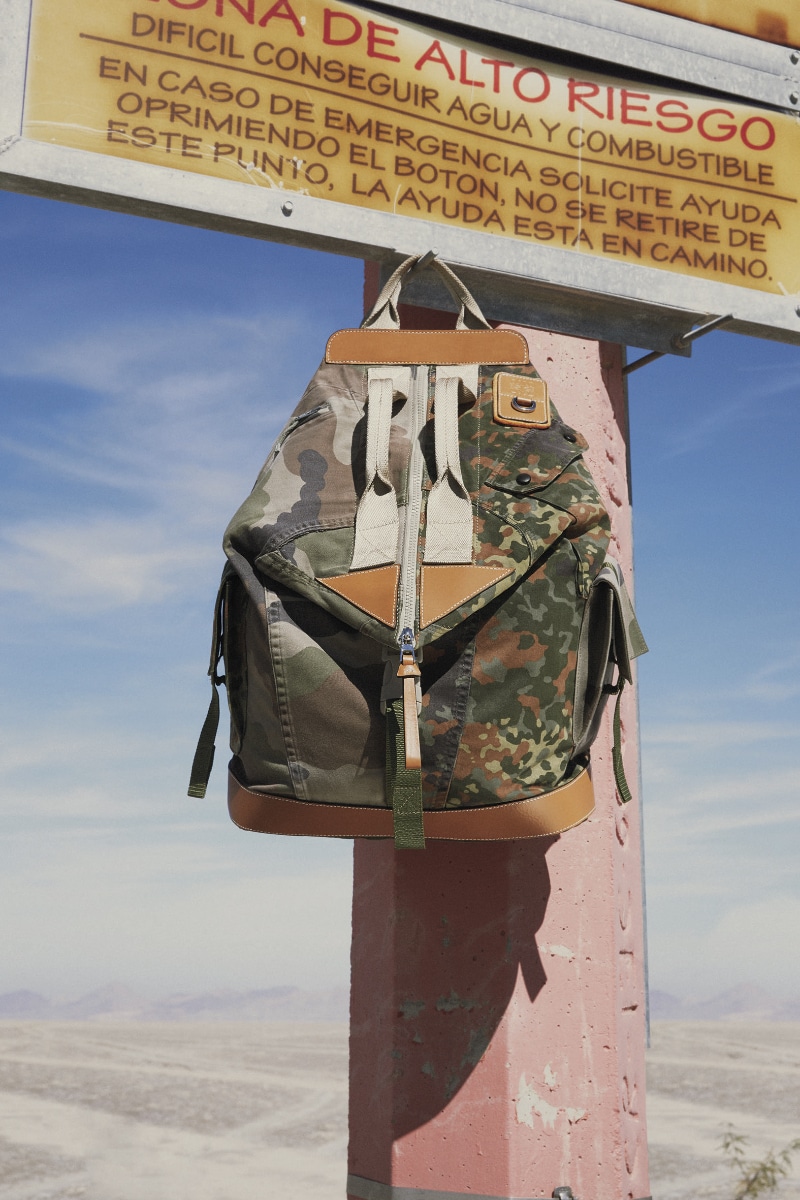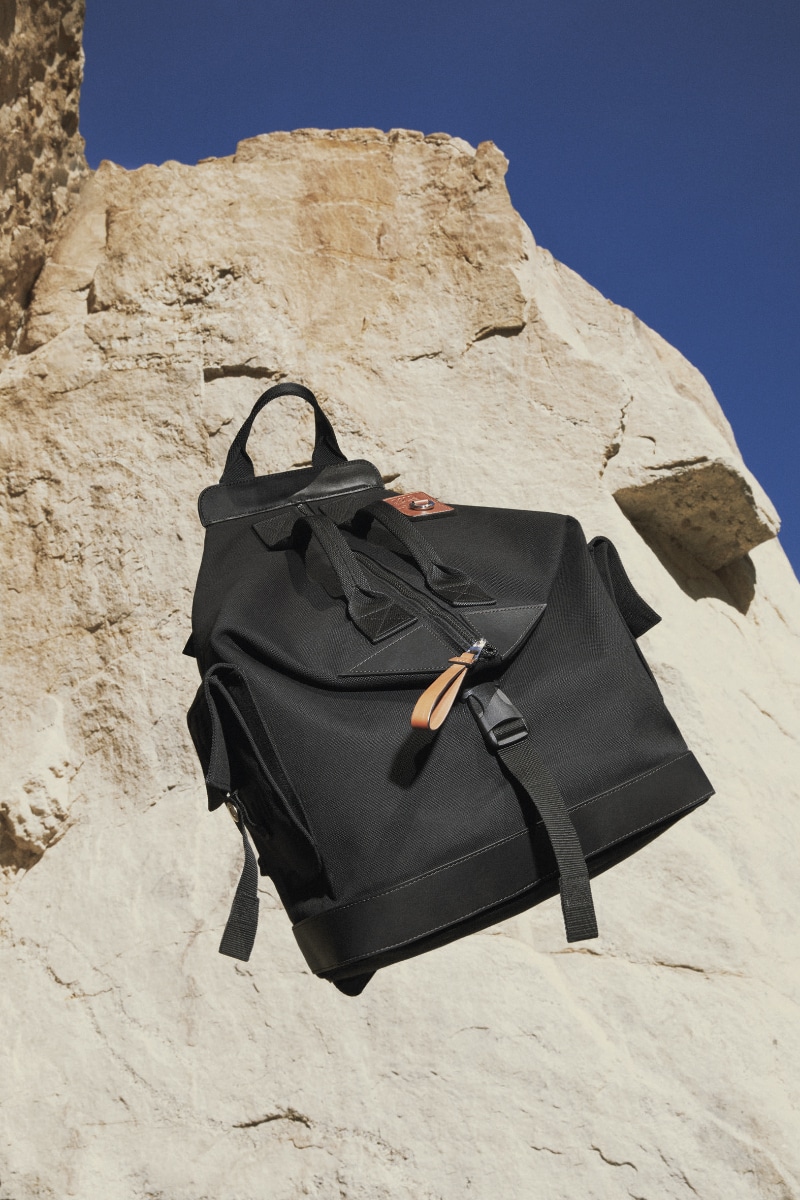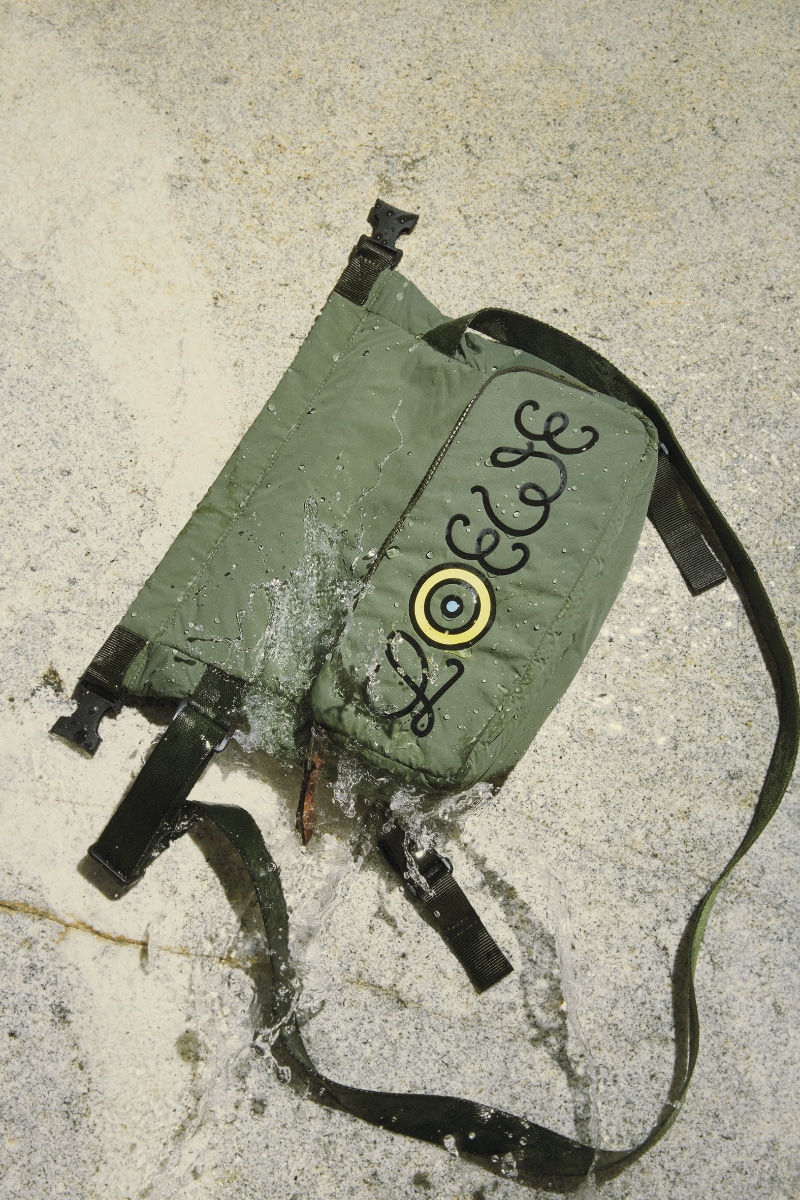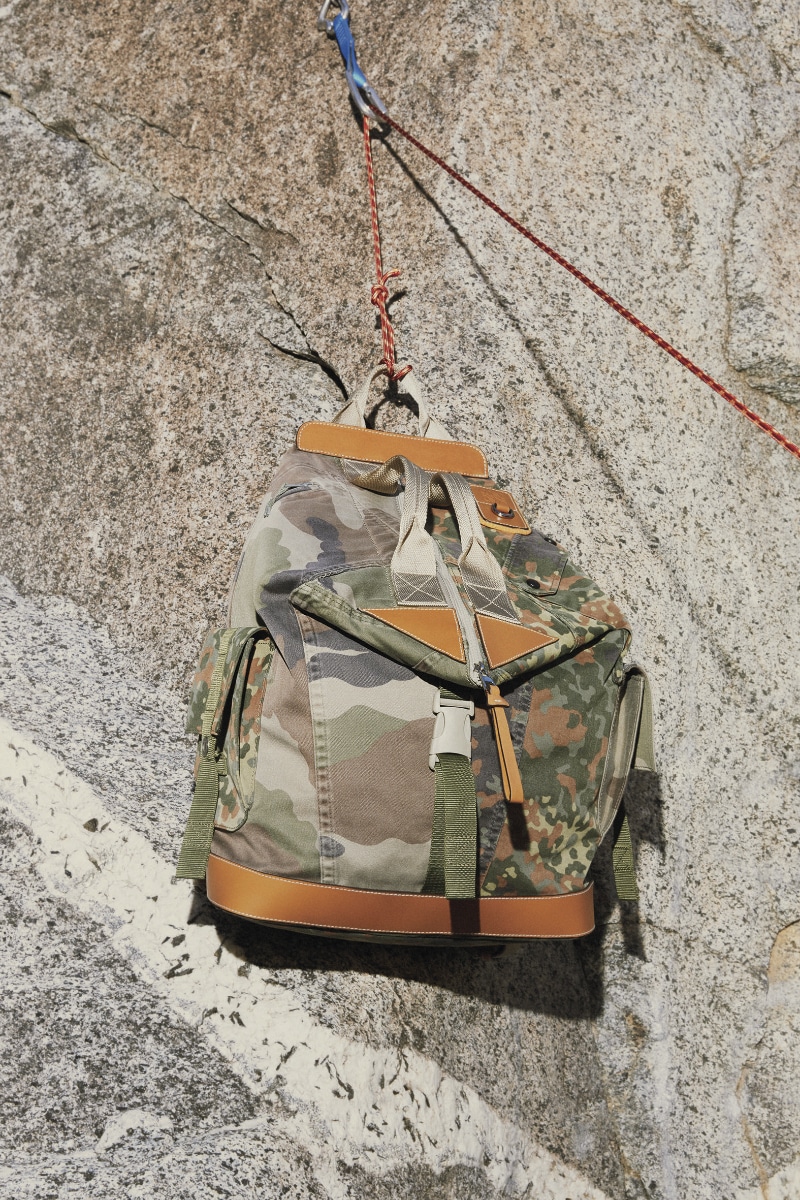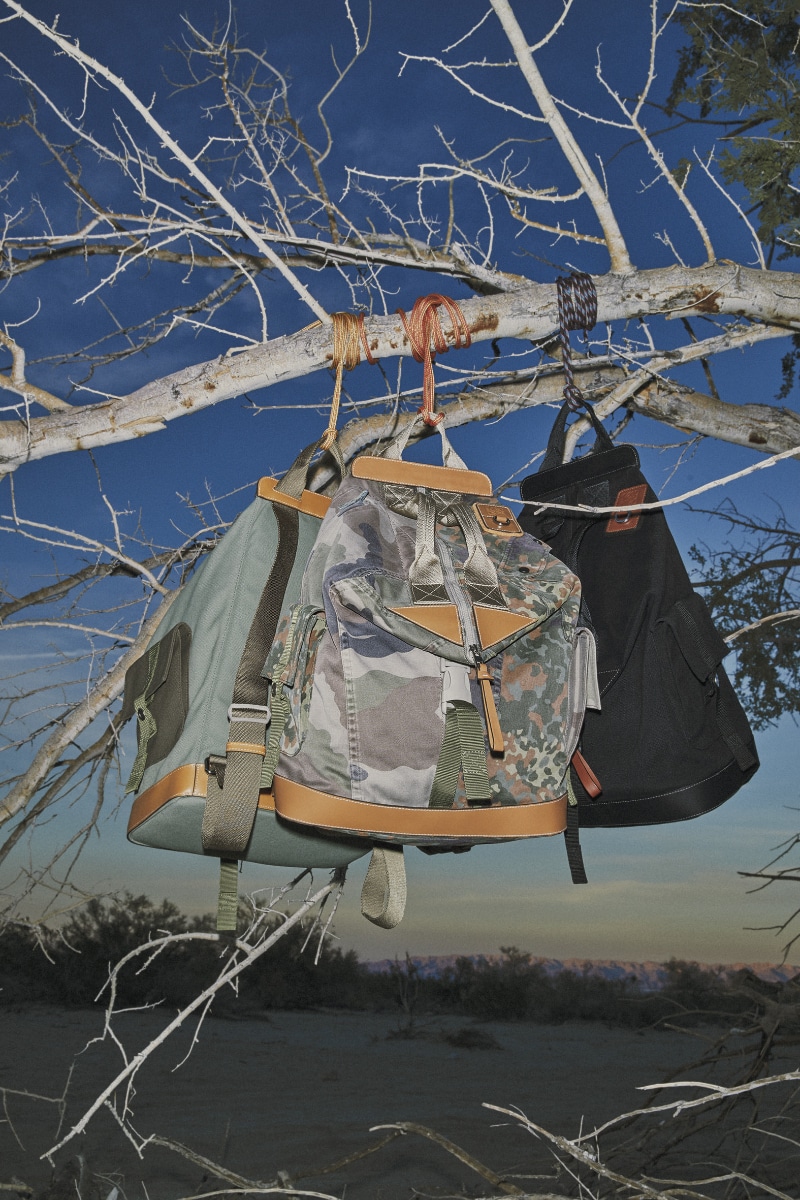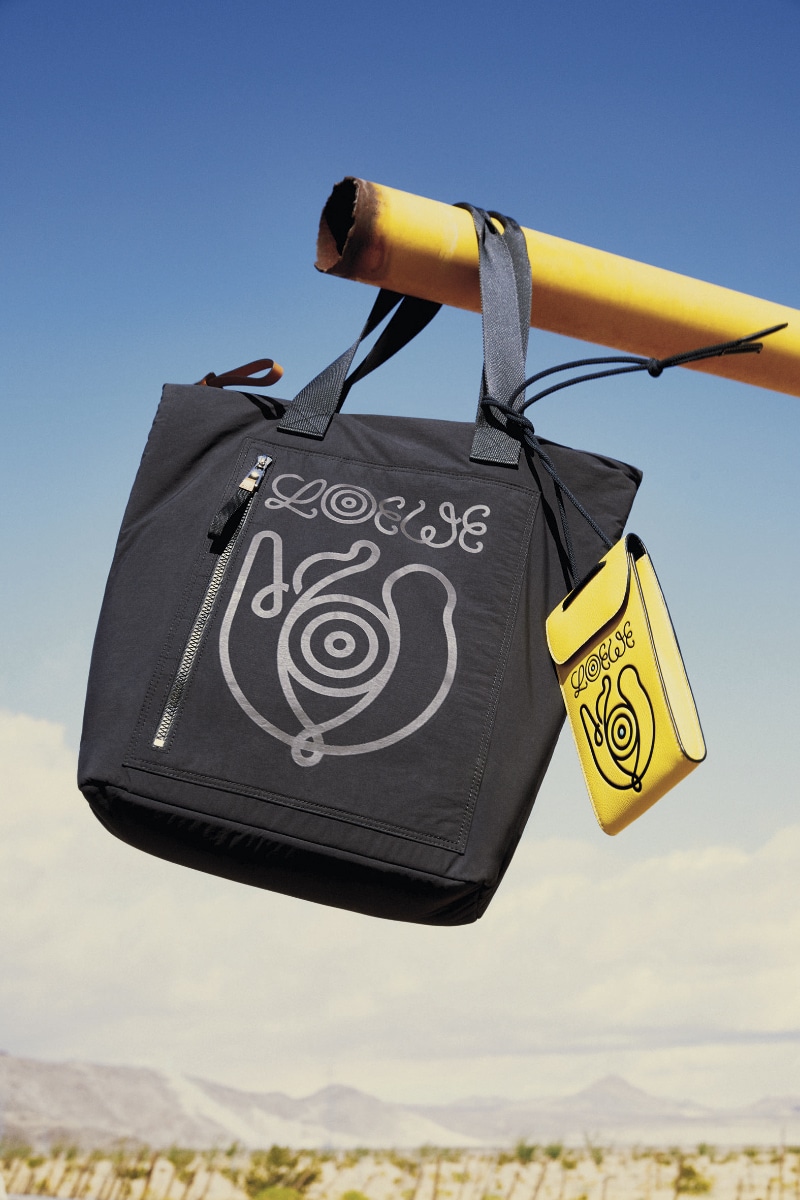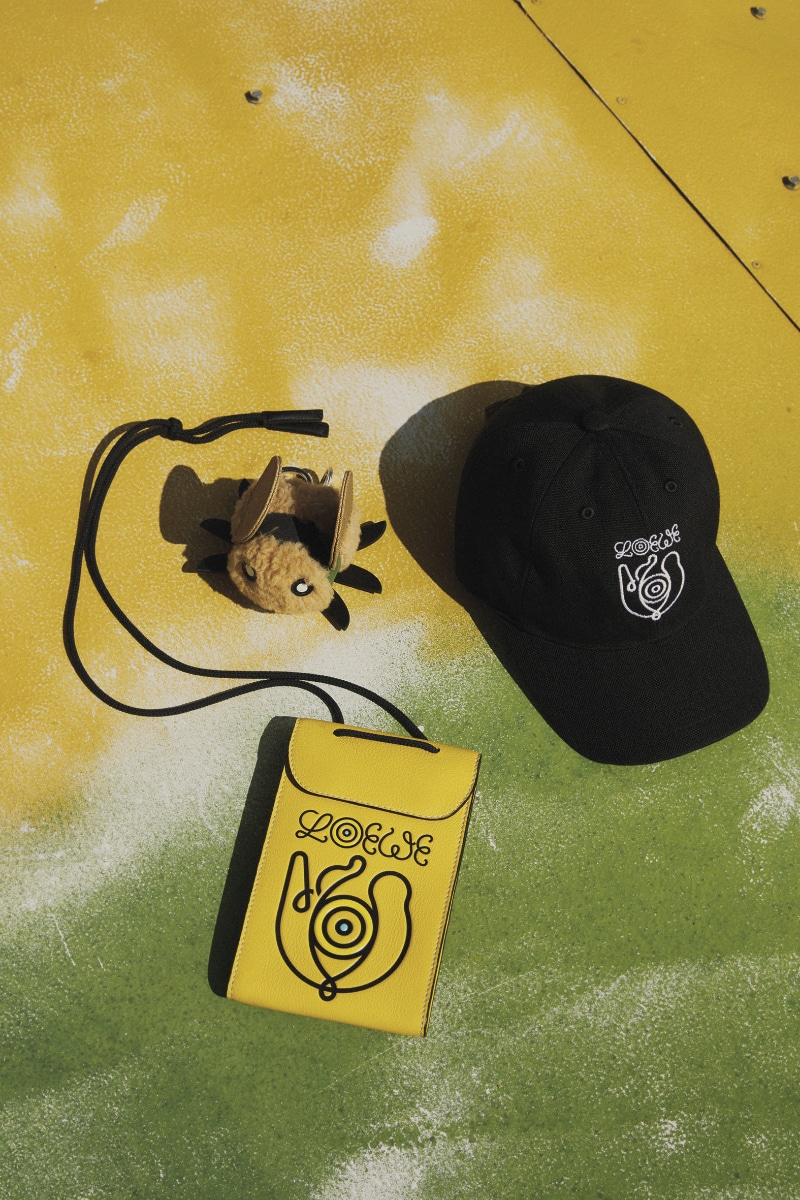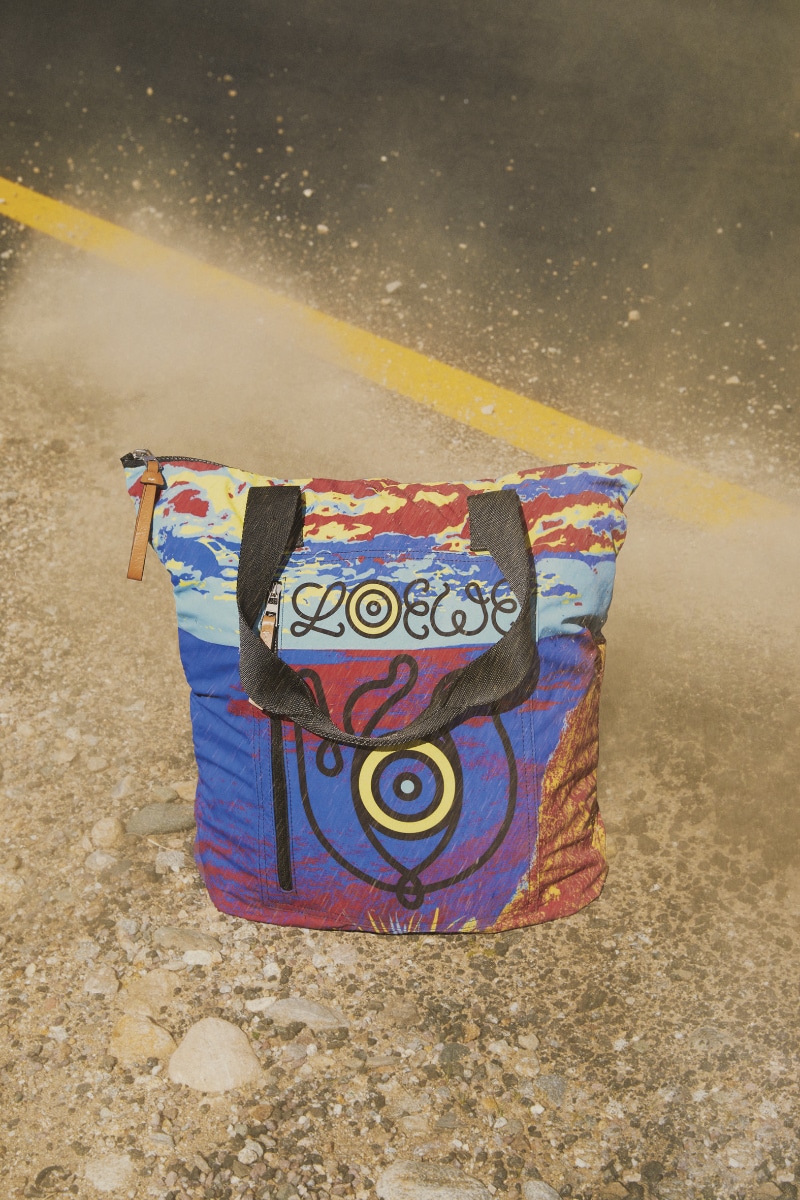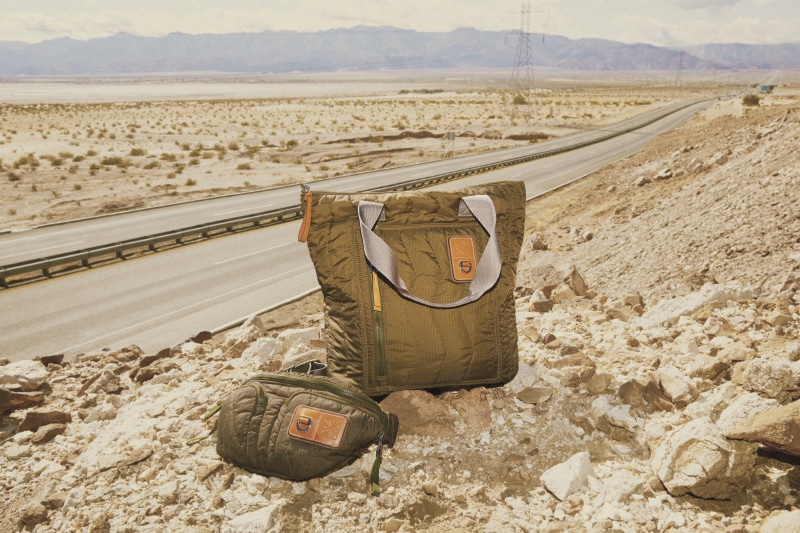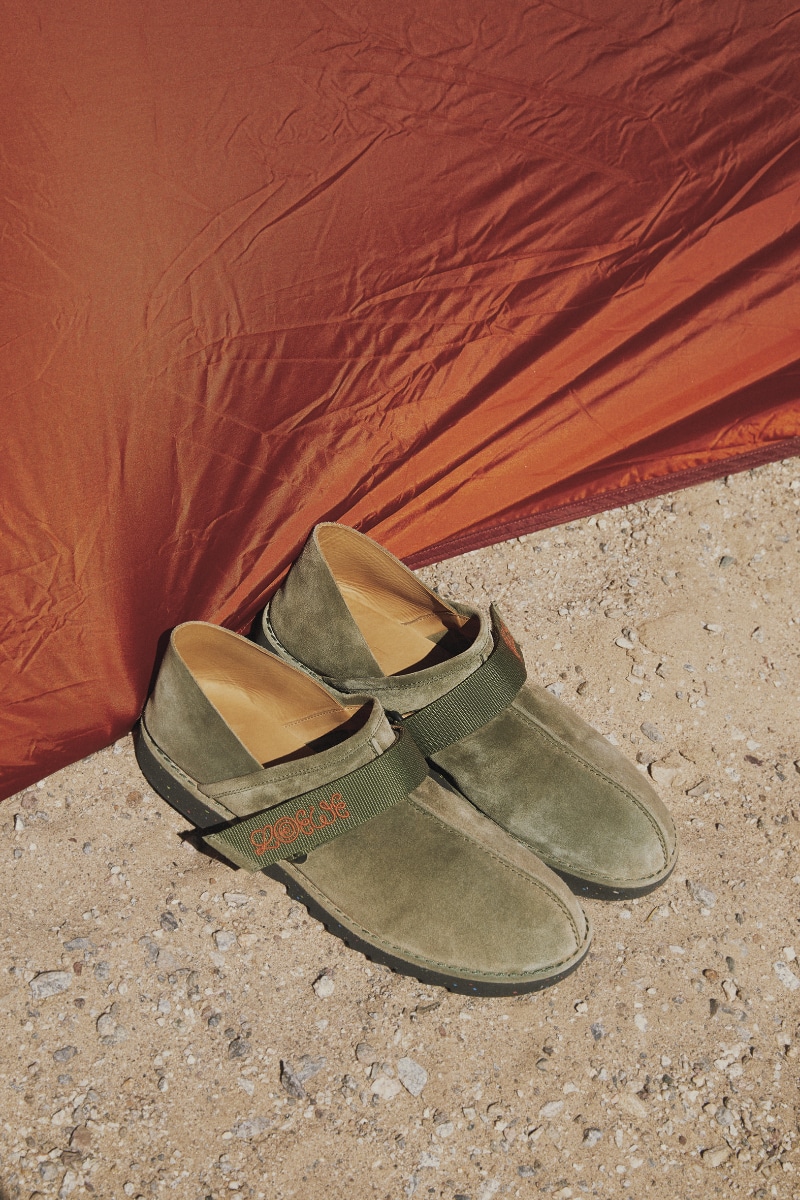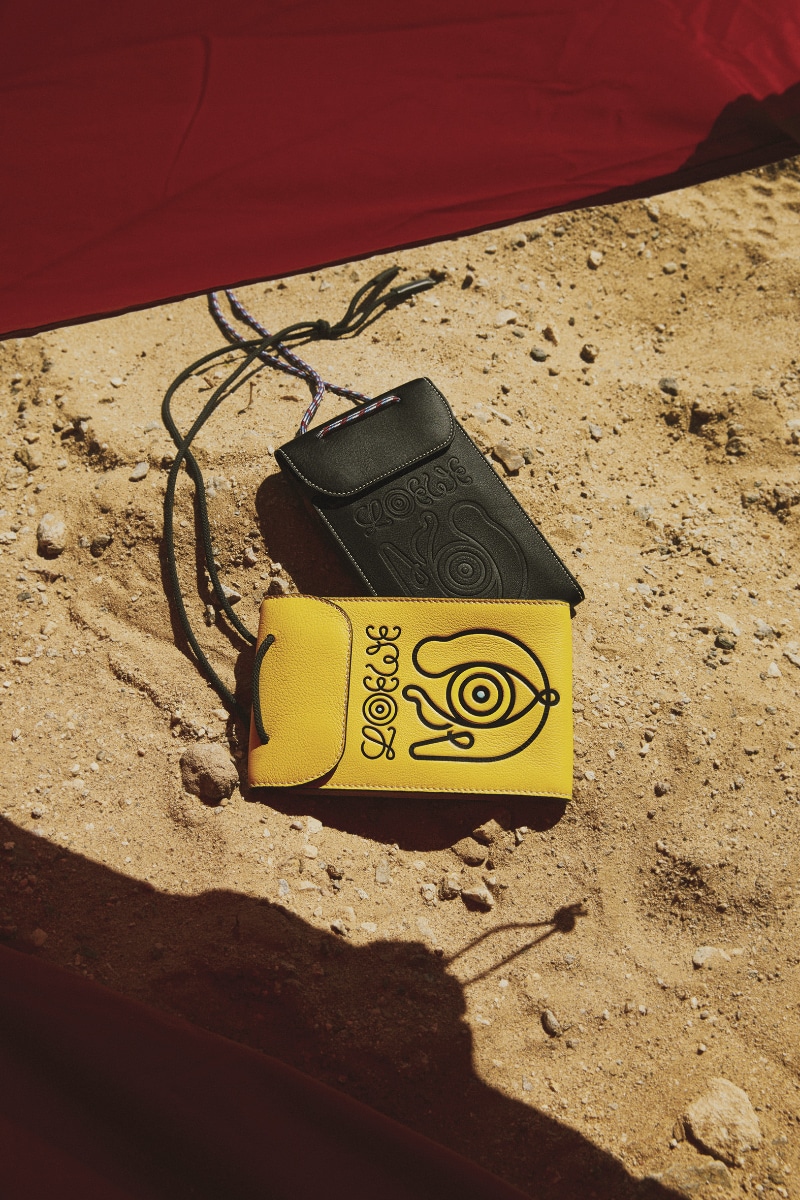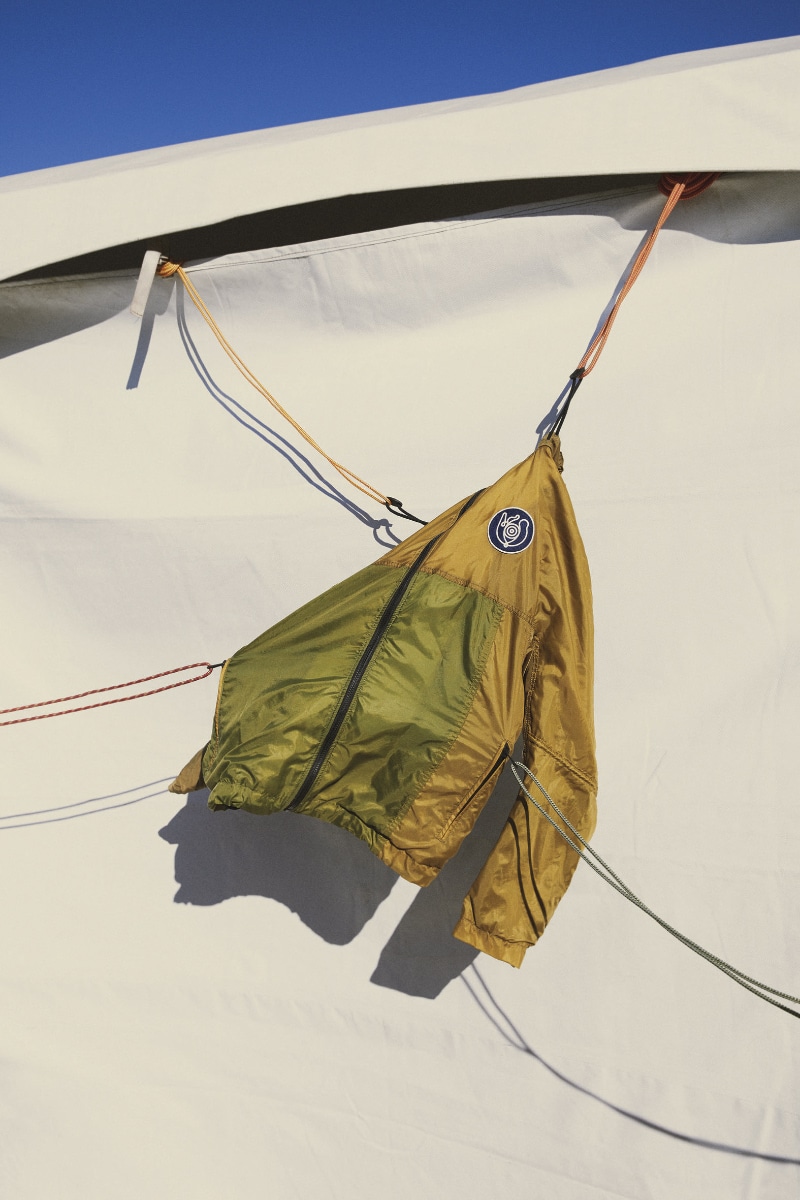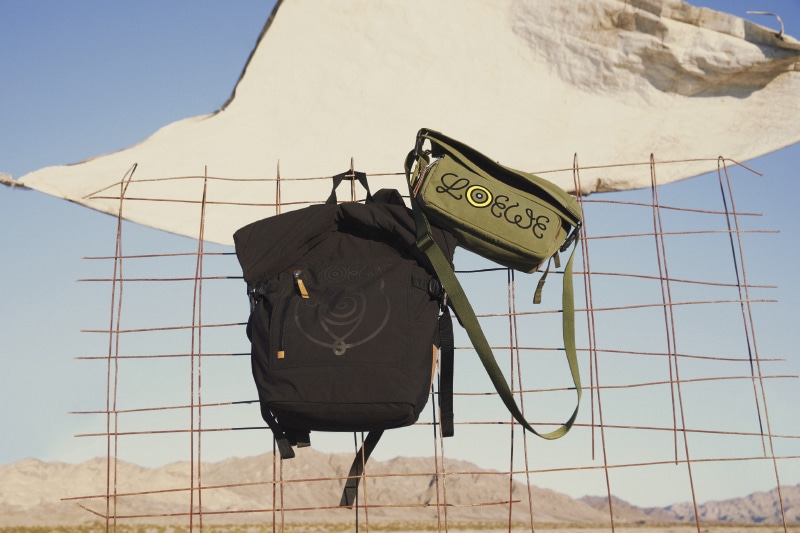 For every product sold, LOEWE will donate 15 euros to "A CASA for birds": a project aimed at creating semi-natural habitats for wildlife species in danger of extinction.