Introducing Gucci's Summer Stories: a collection crafted to capture the essence of summertime exploration and adventure. The pieces in this collection exude the collective joy that accompanies long, warm days and balmy summer nights.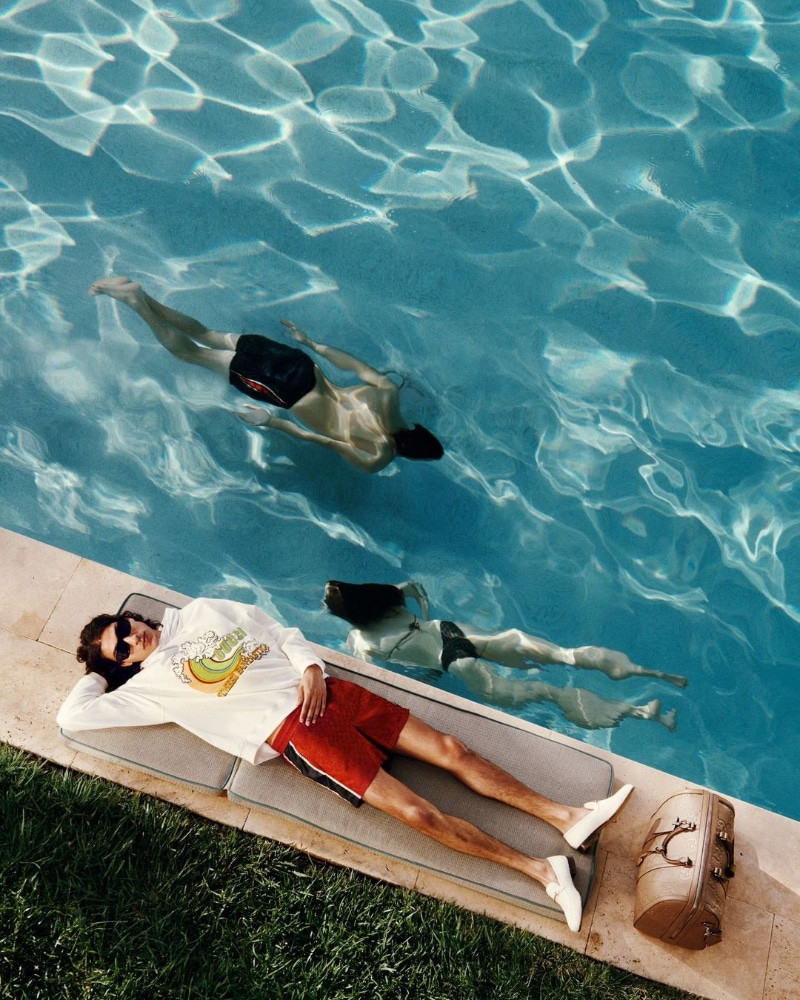 The #GucciSummerStories ad campaign features a vibrant dance of colors and fabrics that embody the joy of summertime. The men's ready-to-wear range includes summer looks in cotton and linen, with bowling shirts and jackets embellished with patches, embroidered details, and reinterpretations of the GG motif. The collection is infused with bright colors, stripes, flowers, and nautical motifs, along with Gucci's most iconic prints.
To complete the summer spirit, the House offers colorful terry cloth beach towels with GG motifs, leather toiletry bags and handbags, and a wide range of distinctive sunglass styles with multi-colored lenses and gold accents.
The collection is set to launch in select Gucci stores and on Gucci.com, with a series of special Pop-Ups inspired by beach huts showcasing the exclusive product offer in vacation destinations.