Feel the cool breeze of summer with EYTYS' latest collection – Breeze. Unleashing a fresh and breezy line of unisex laser-slashed shirts and jeans, the collection is shot on the sunny shores of the Mediterranean, embodying the essence of long beach club lunches turning into endless summer nights.
With a range of laser-slashed shirts, the Breeze collection reimagines the casual shirt with a twist of transparency, featuring silky poplin cotton versions in business-striped blue, black, and red, as well as linen versions in cream and black. The relaxed-fit shirts flaunt a straight silhouette adorned with a laser-slashed herringbone pattern. The signature Benz jeans made from indigo denim sport a laser-torn surface mimicking soft bouclé in a gradient pattern.
Take a look below: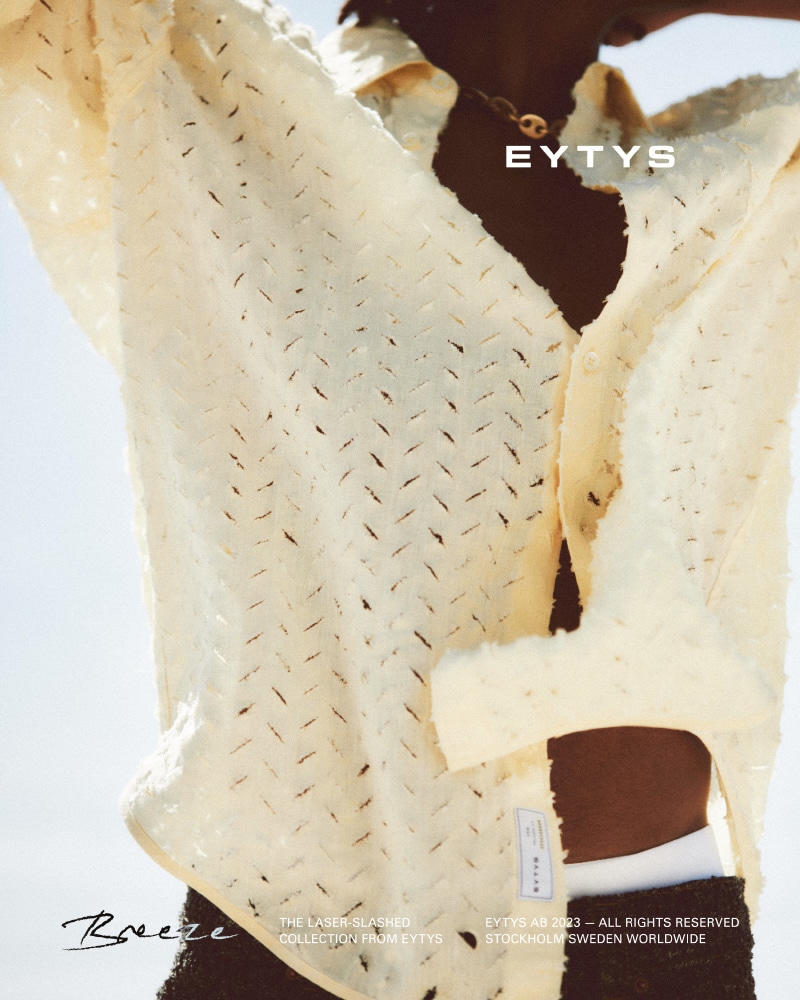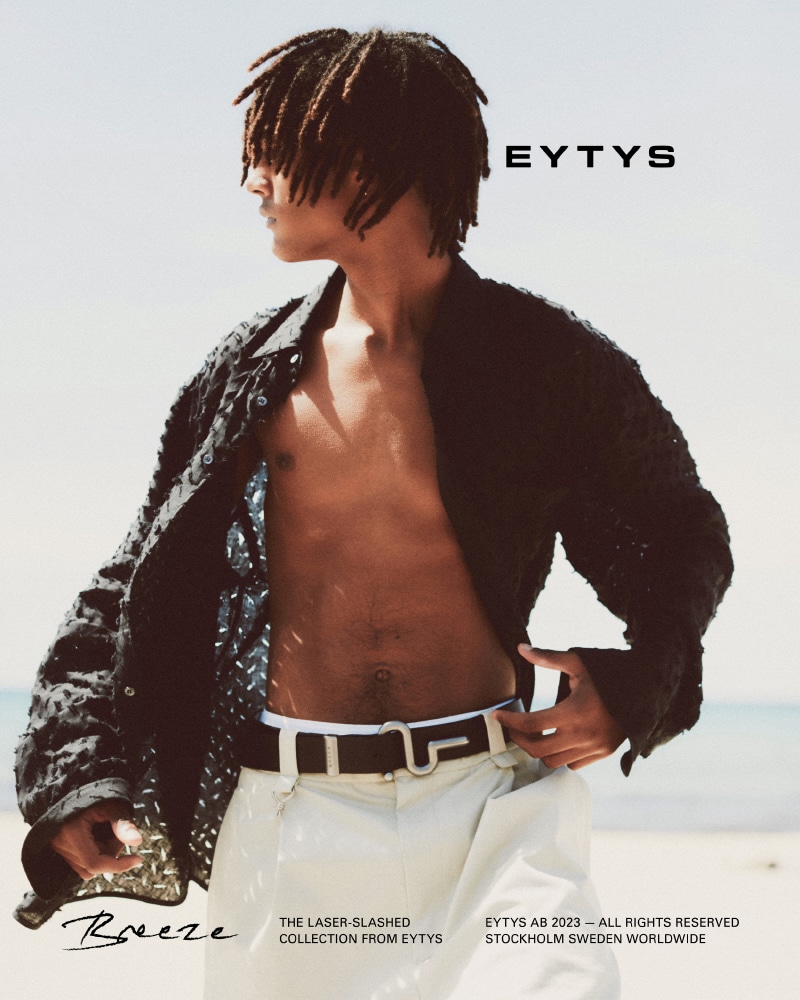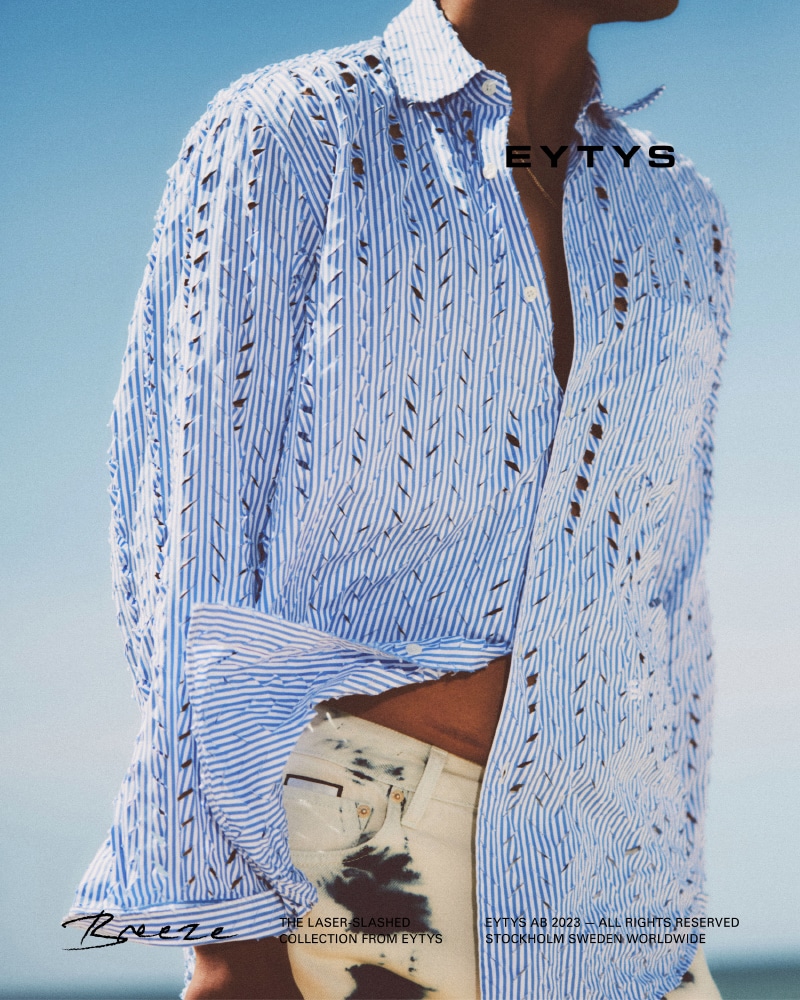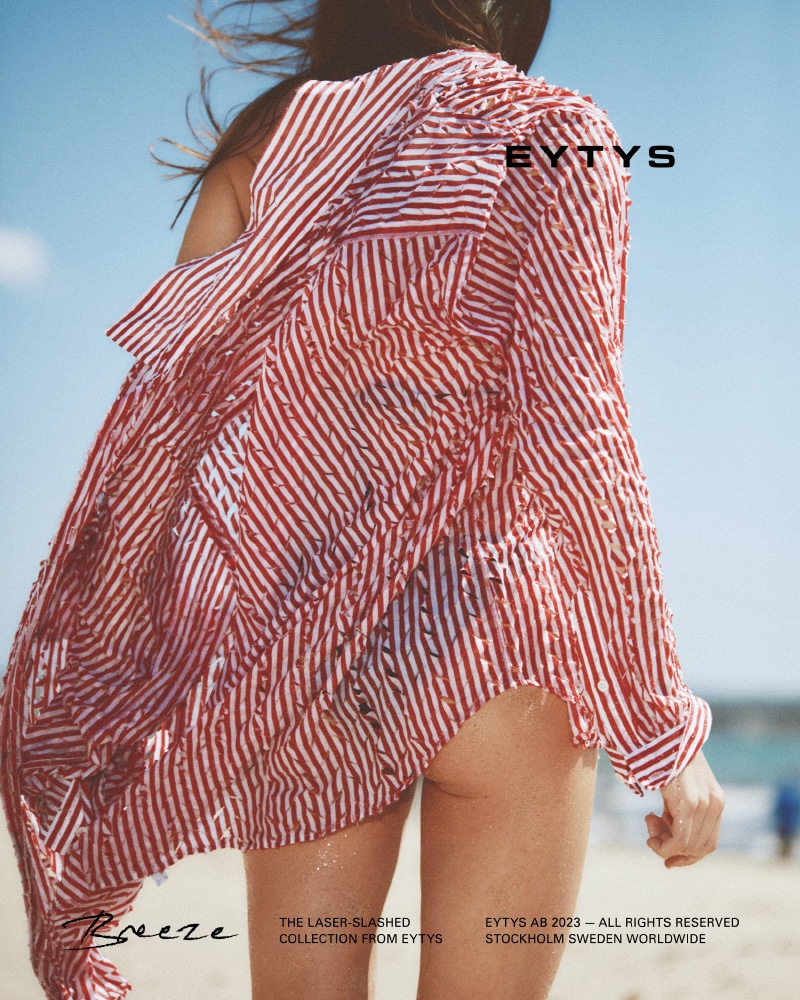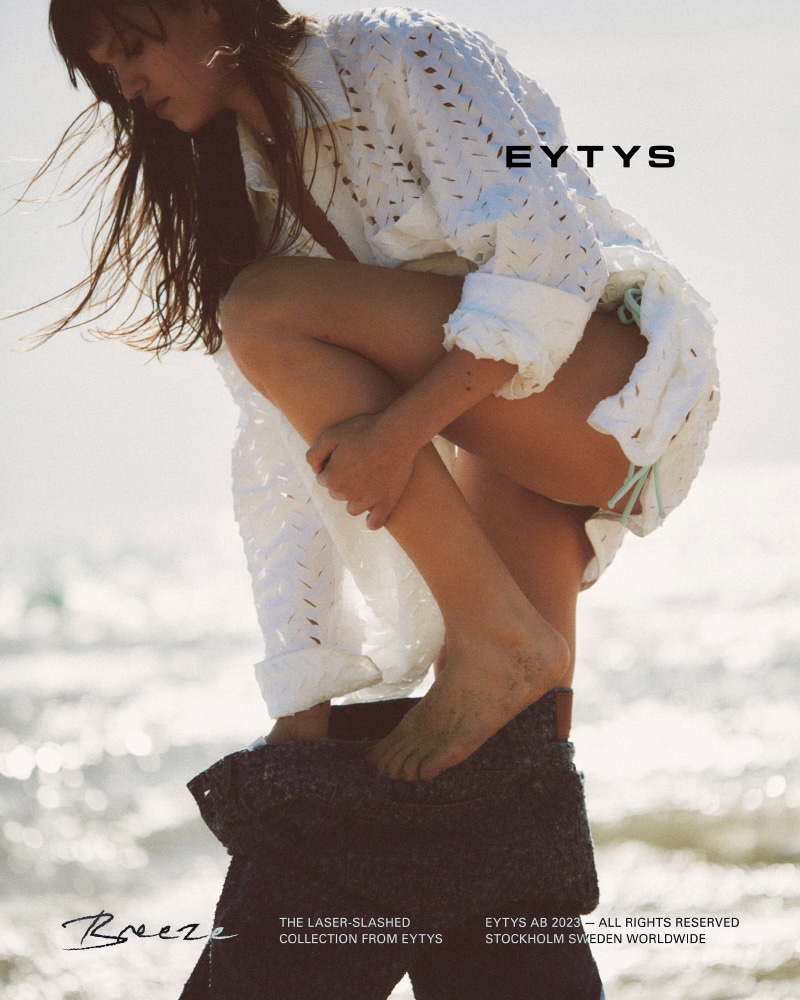 Unleash your inner fashionista with the versatile and edgy unisex collection. Wear it buttoned up for a polished look or buttoned down to reflect this summer's carefree, breezy mood. The Breeze collection is now available in-store and online at EYTYS.com.