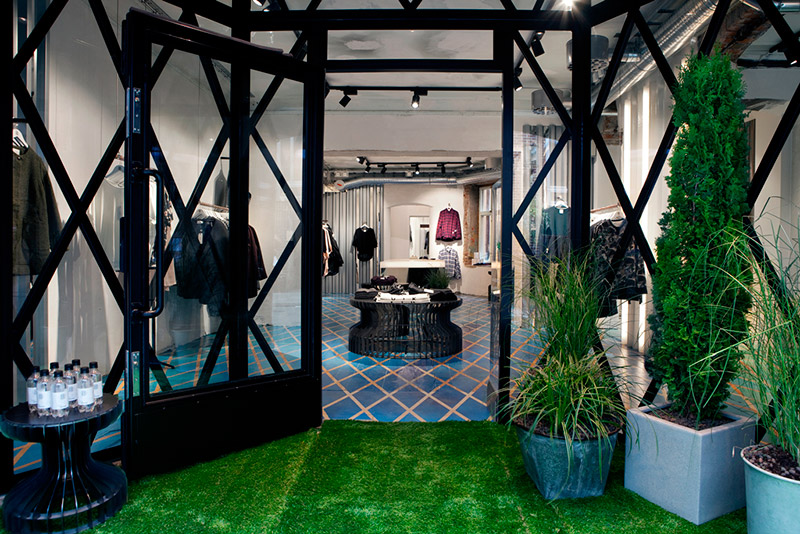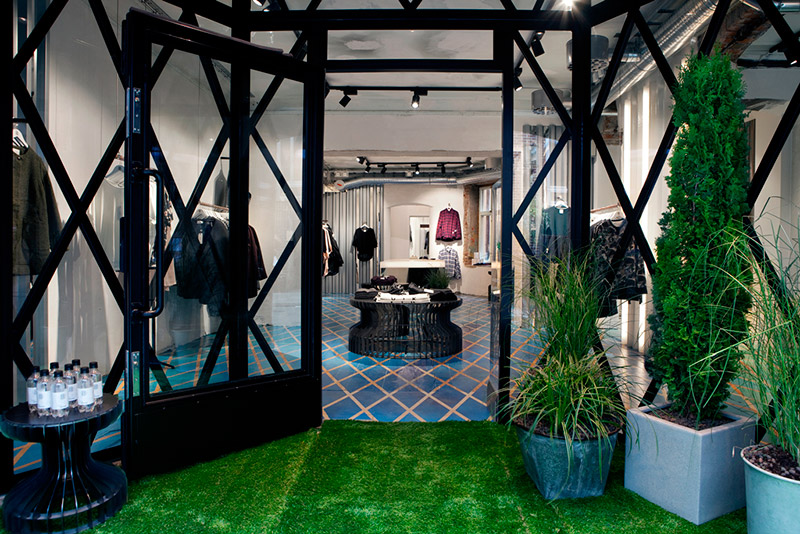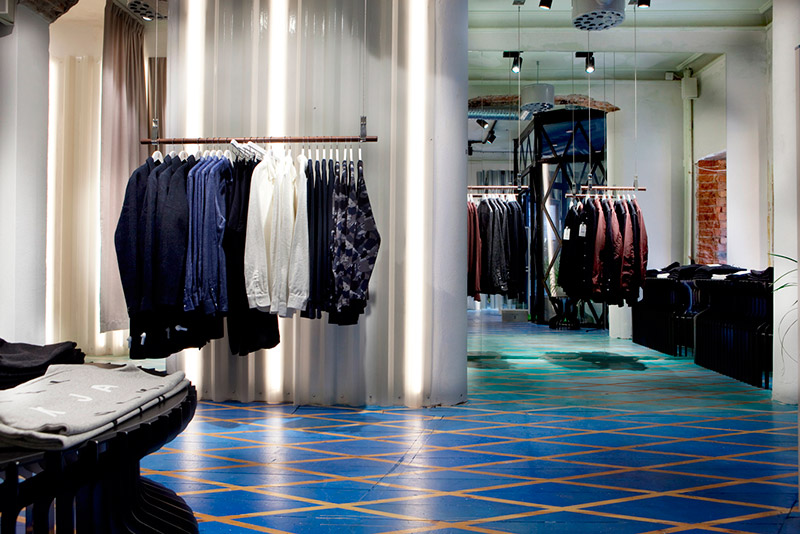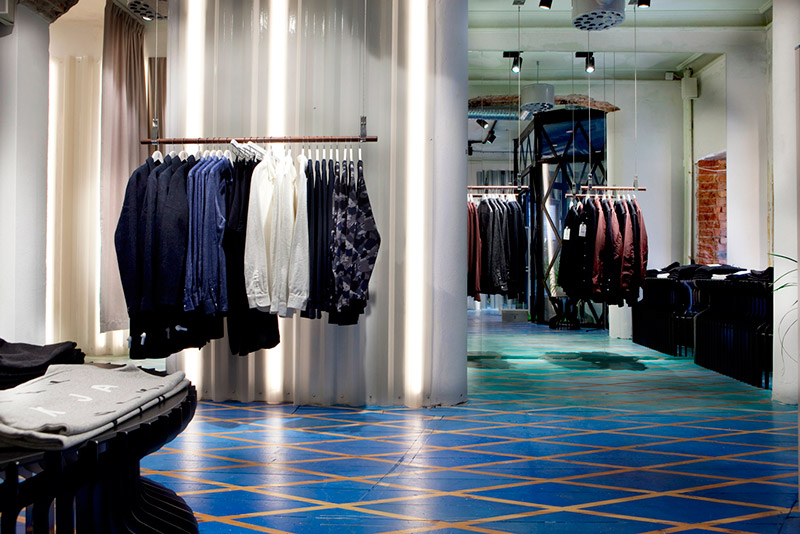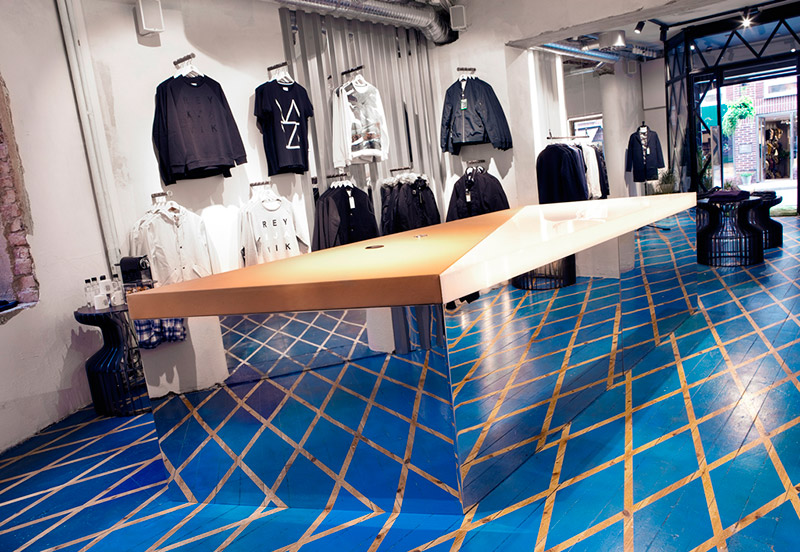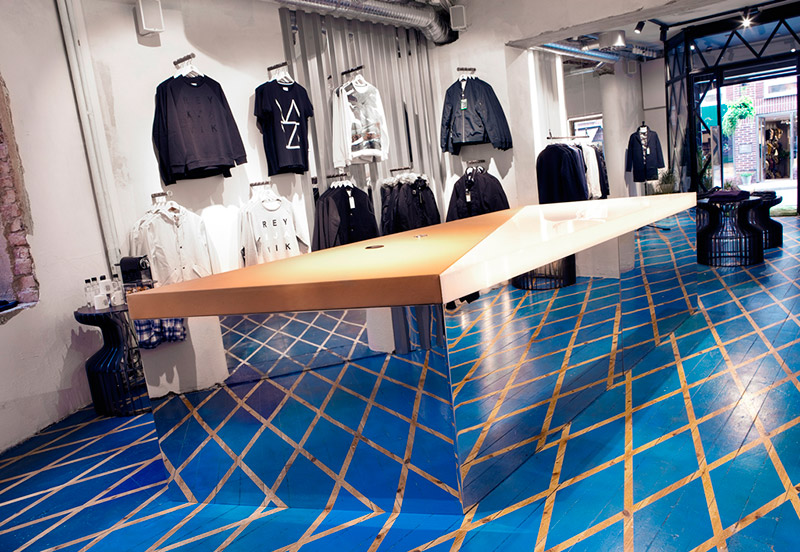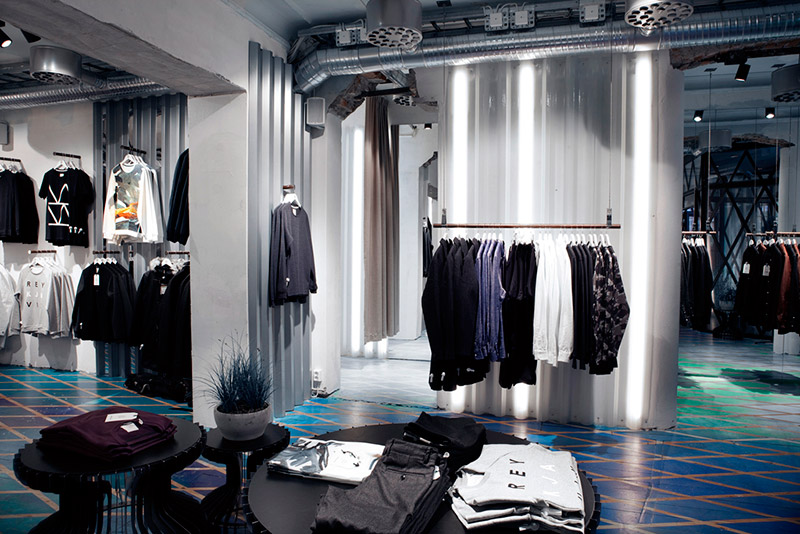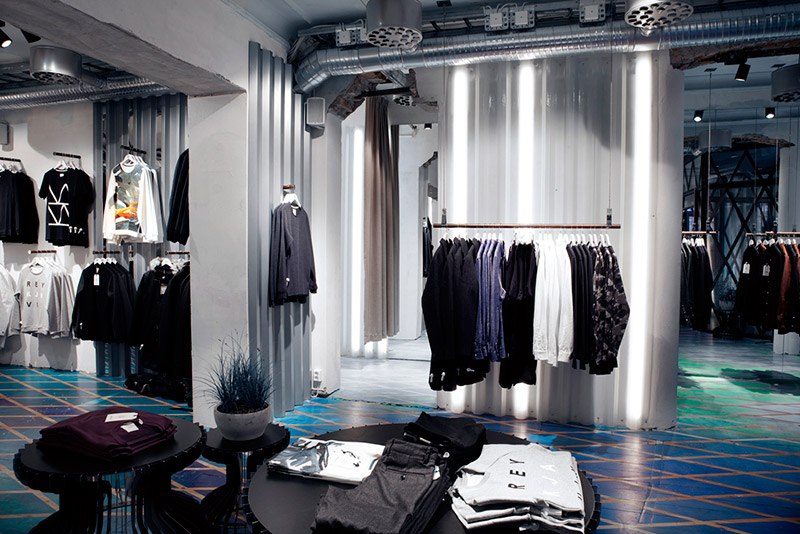 Gothenburg based fashion brand Elvine opened its first flagship store in the fashionable Biblioteksstaden area, right in the heart of Stockholm.
Known for its high quality jackets perfect for challenging city weather, it only felt natural to open the first flagship in its native country, the cold and windy Sweden.
The store concept and interior design have been developed by the well-reputed architects Okidoki. Known for its forward thinking ideas and unexpected details, they have created a store where everything from the blue checkered concrete floor to the walls in corrugated plastics is communicating a feeling of sophisticated street style – a feeling and style that embodies Elvine.
"Elvine has grown to become a successful international fashion brand. With our own store we hope to further show the essence of Elvine and strengthen the brand even more". – said Daniel Mänd CEO and Creative director.