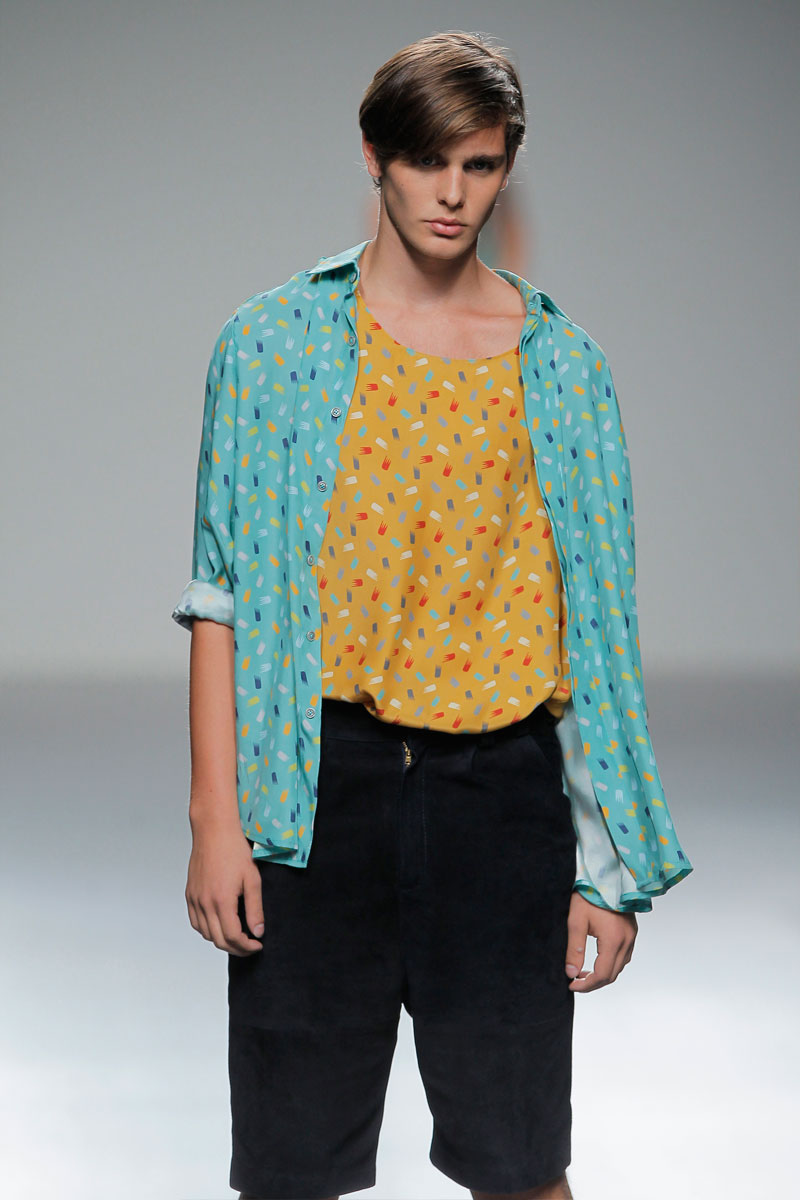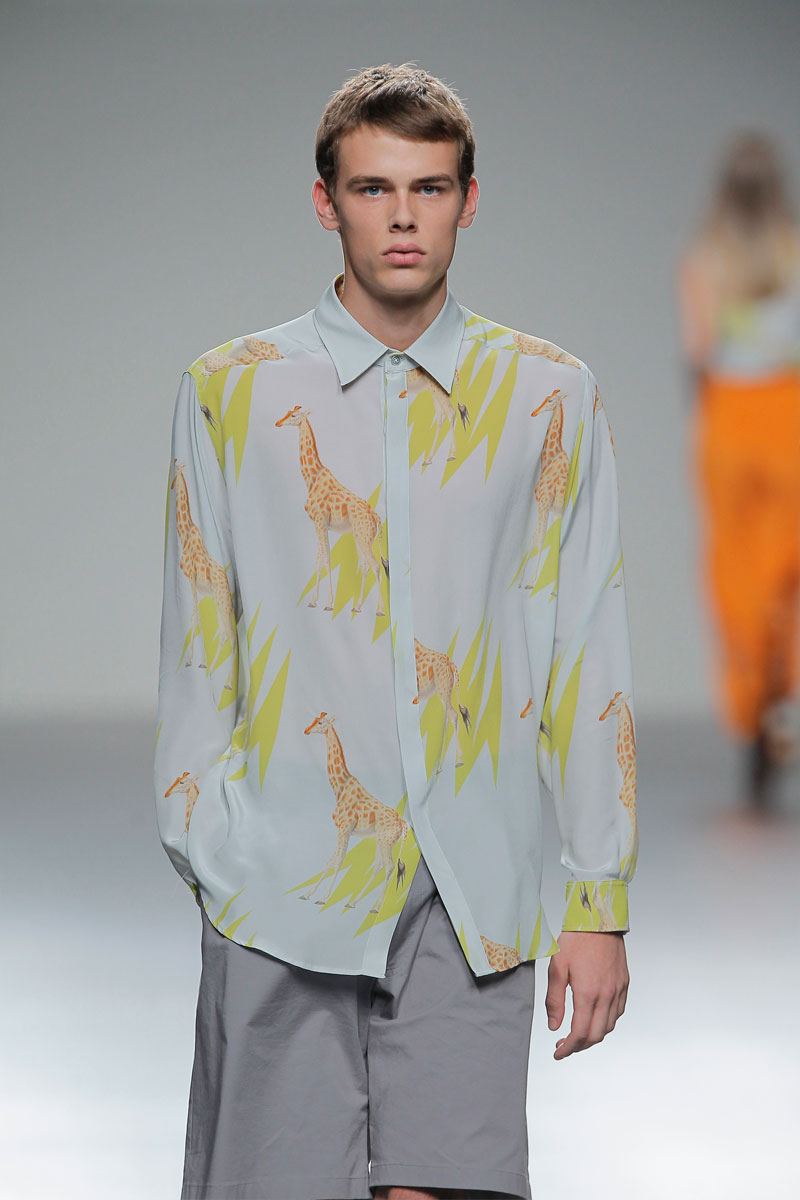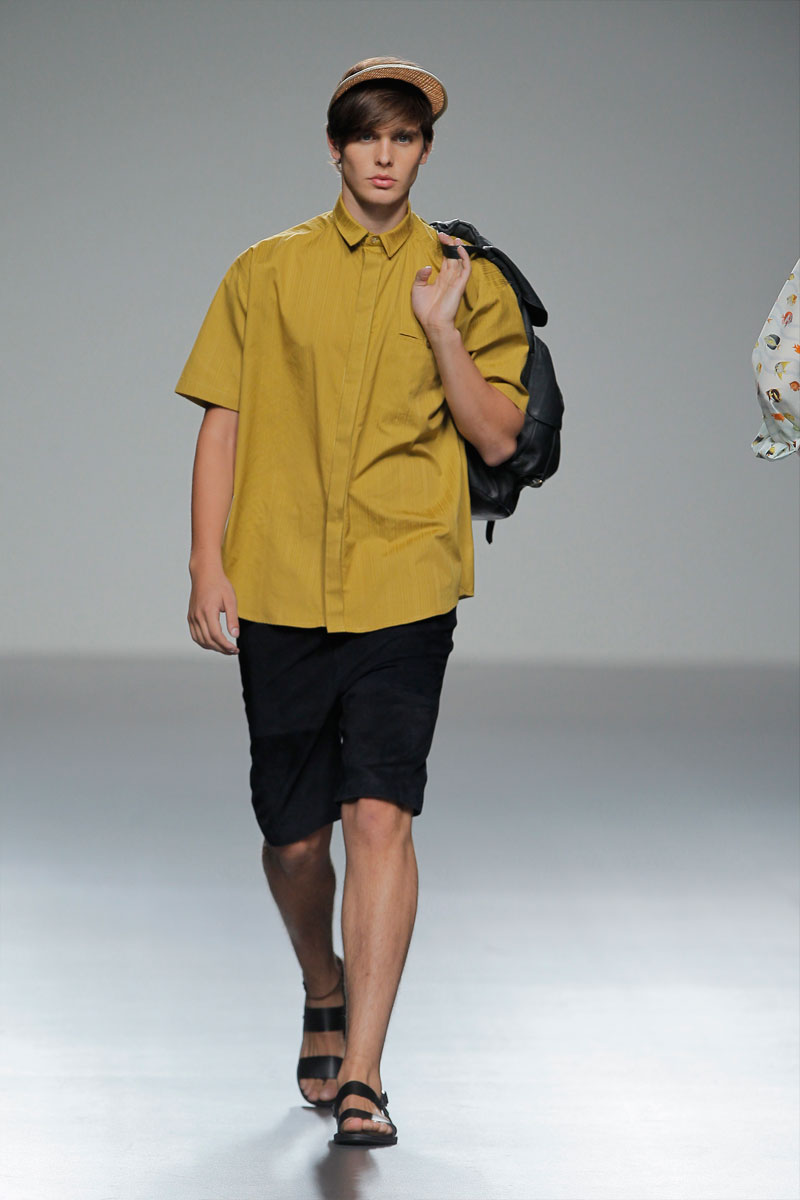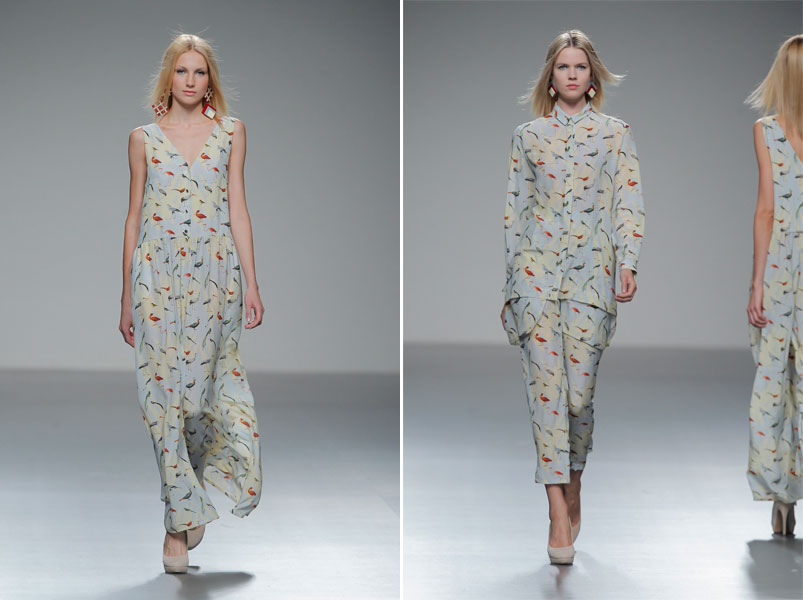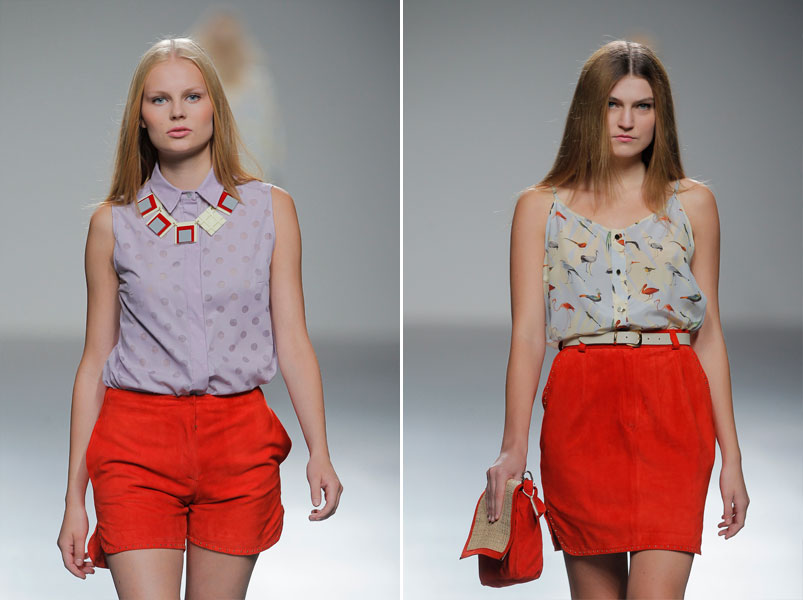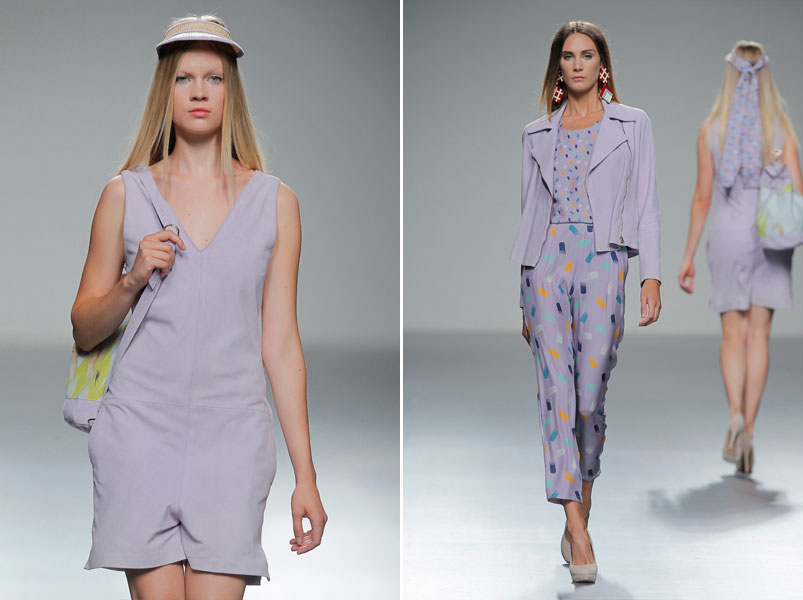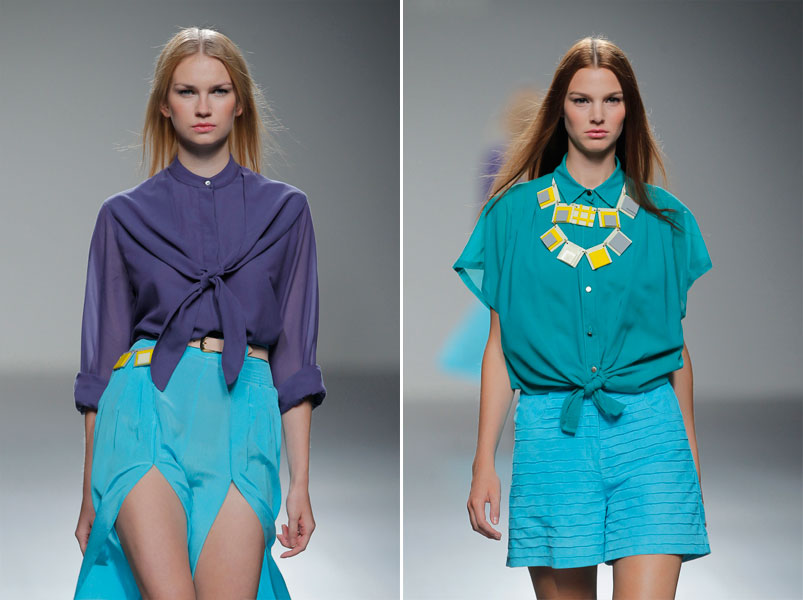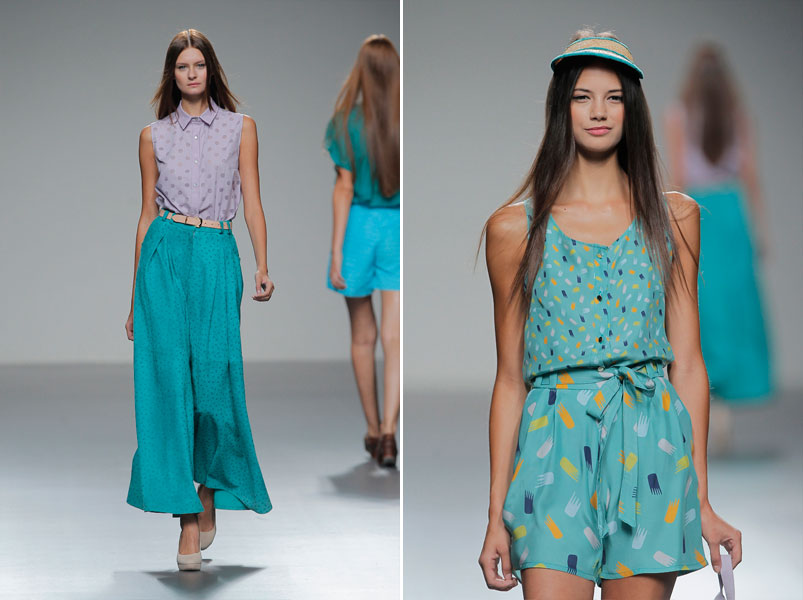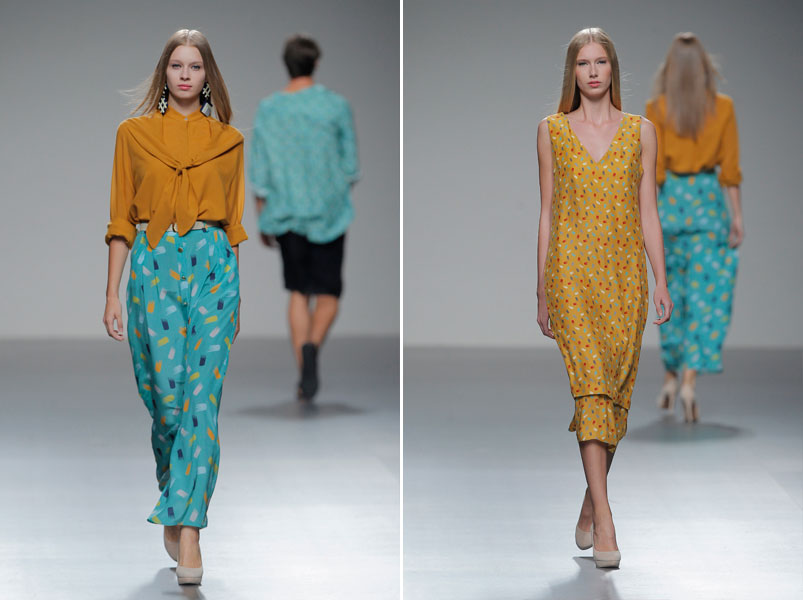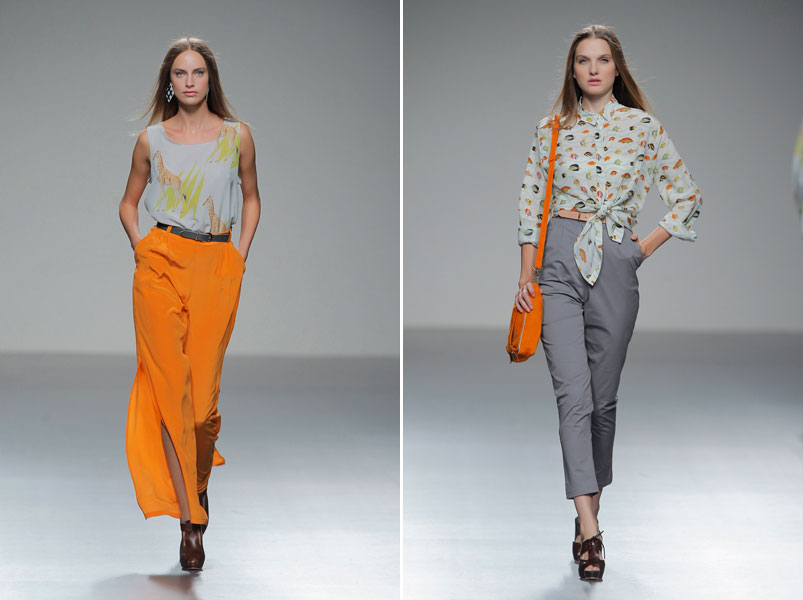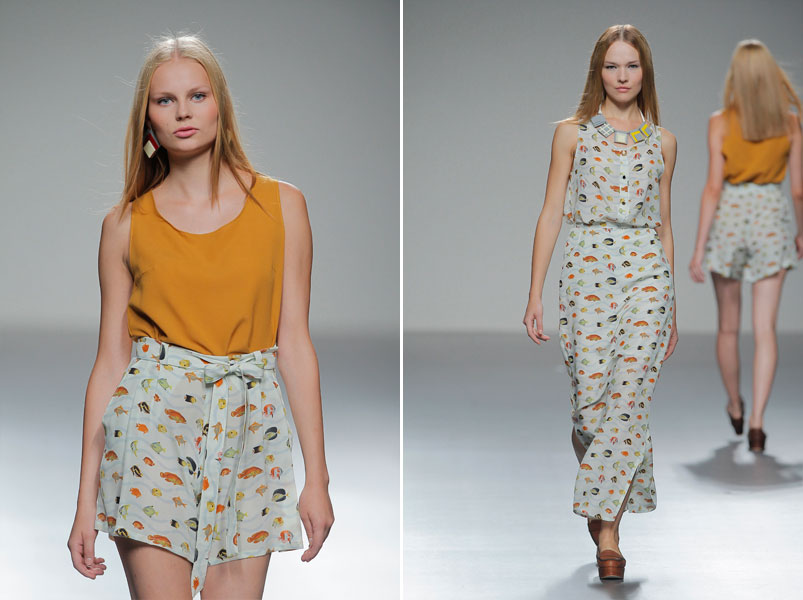 El Colmillo de Morsa presents his collection "Pangea" at the Spring/Summer 2013 edition of Ego at Mercedes Benz Fashion Week Madrid.
Jordi Espino and Elisabet Vallecillo are inspired by animal eclecticism and references to ancient civilizations. "Pangaea" immerses us in a fantasy world in which exoticism and eclectic appeal constitute the bedrock of the collection.
The colour is lively, emerging from the image of a green and fertile landscape, full of fruits and exotic plants. Red, orange, pistachio and turquoise, sky blue and mauve contrast with grey, sandy and classic navy blue shades, creating a dynamic visual effect.
The prints are integrated within the colour range, taking over the leading role throughout the collection, packed with animal designs combined with strips, classic edging and geometric motifs. Elephants, rhinoceroses, giraffes…
The materials also evoke a natural dimension. Airy gauze and crêpe in bright colours; glace lamb and suede embossed with appliqués and beads; cotton and linen. All of them feature handmade finishes, embroidery, openwork and sewn pieces in the traditional manner.
The lines are pure, based on enveloping silhouettes; airy and oversized items combine with other more structured creations, highlighting the value of small details and the natural appeal of the figure, in the case of both men and women. Shorts and high-waist Bermudas, long leather skirts, skirt-trousers, printed blouses and trousers, tunics…