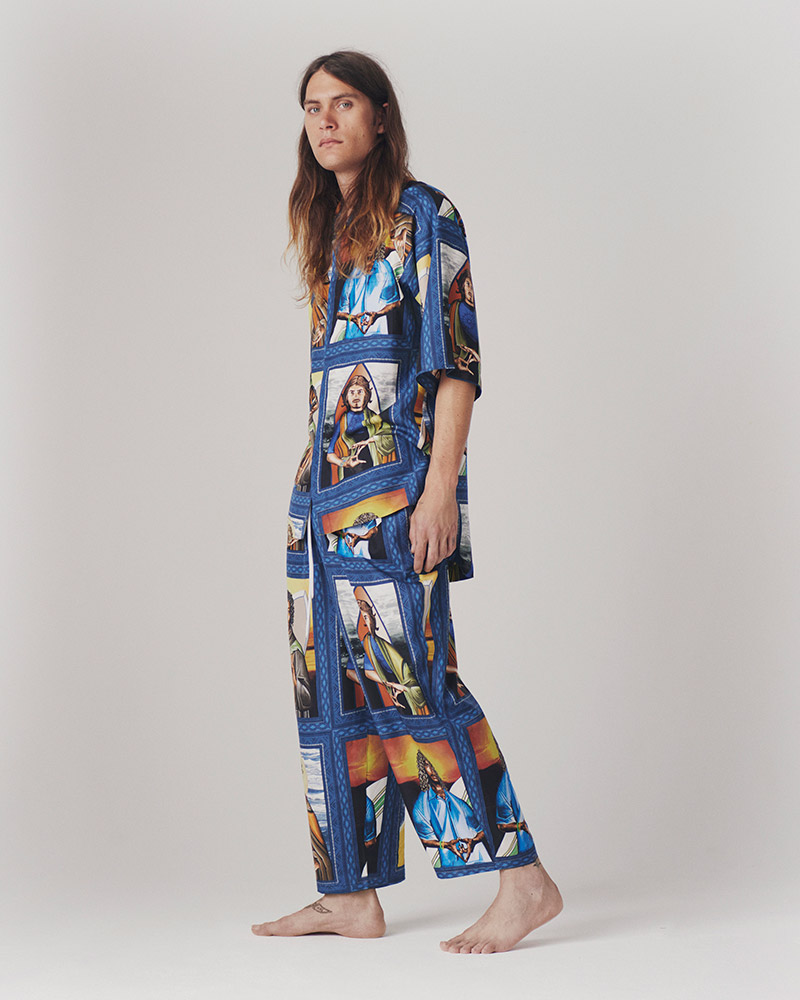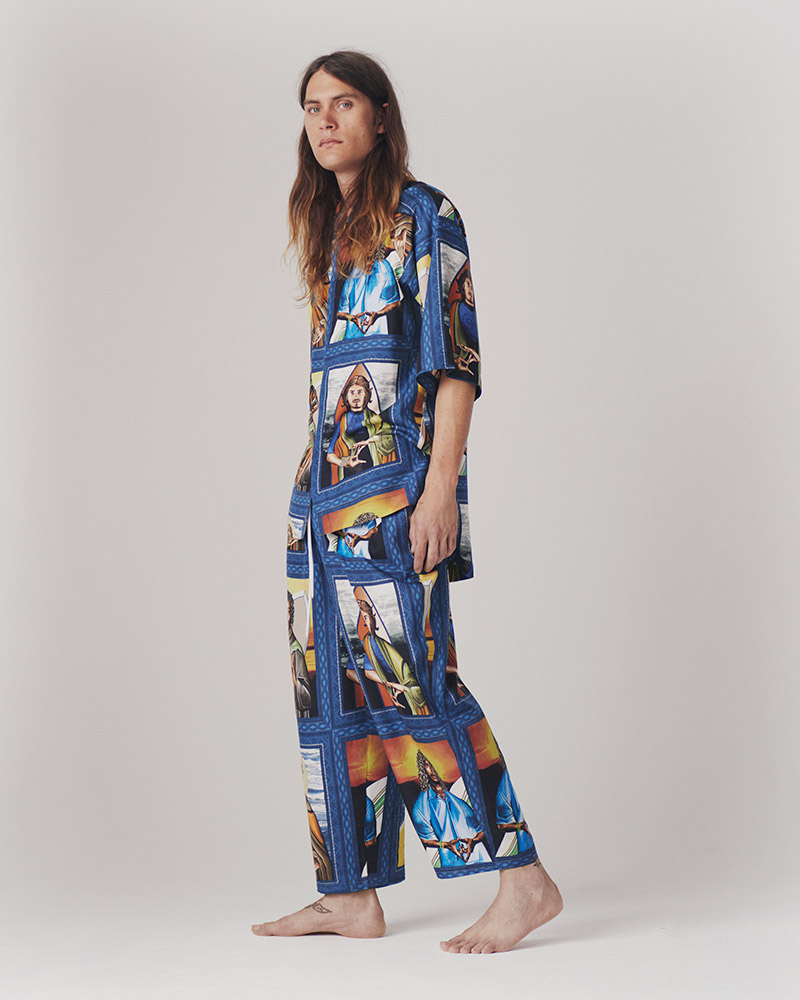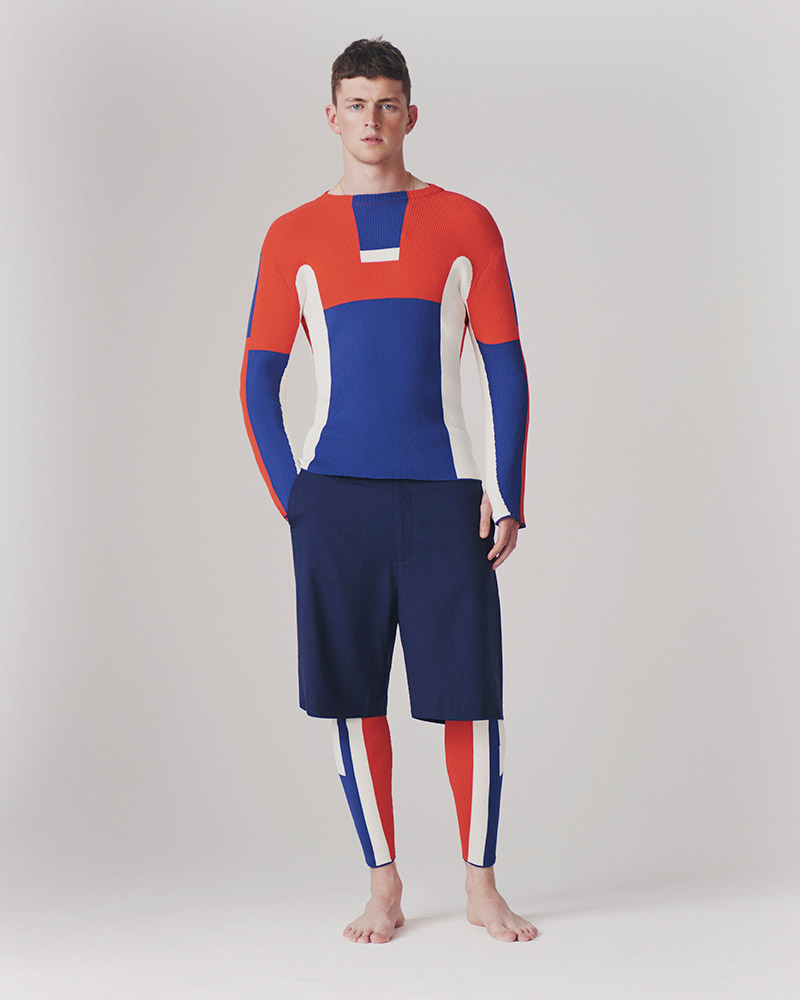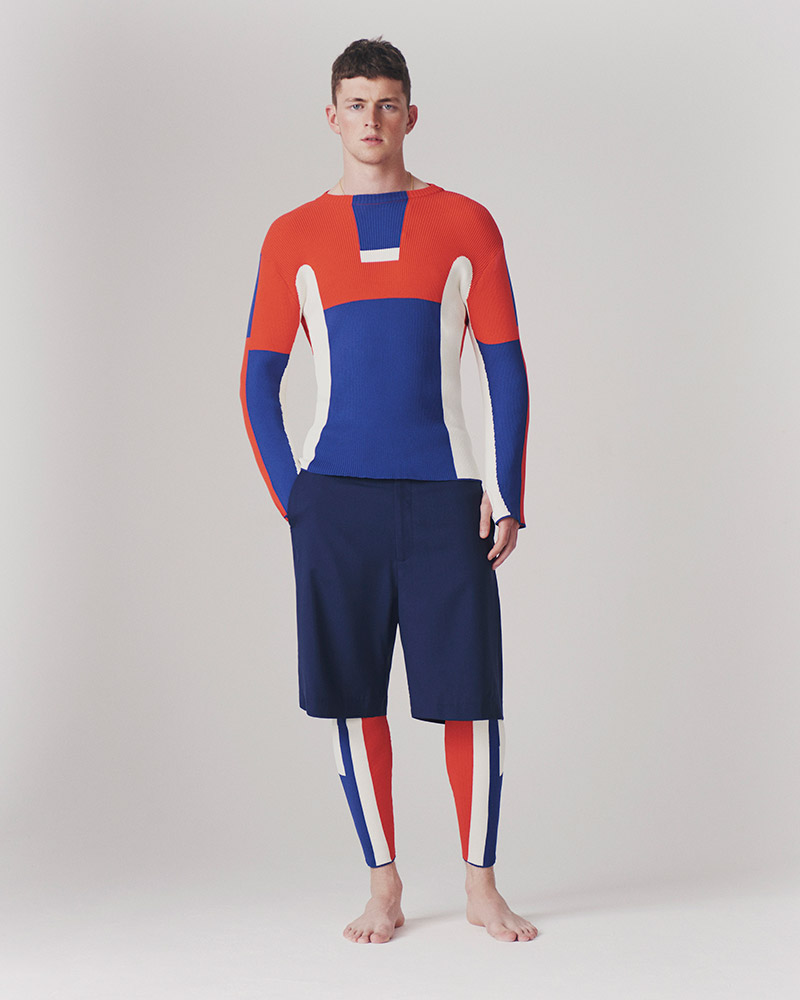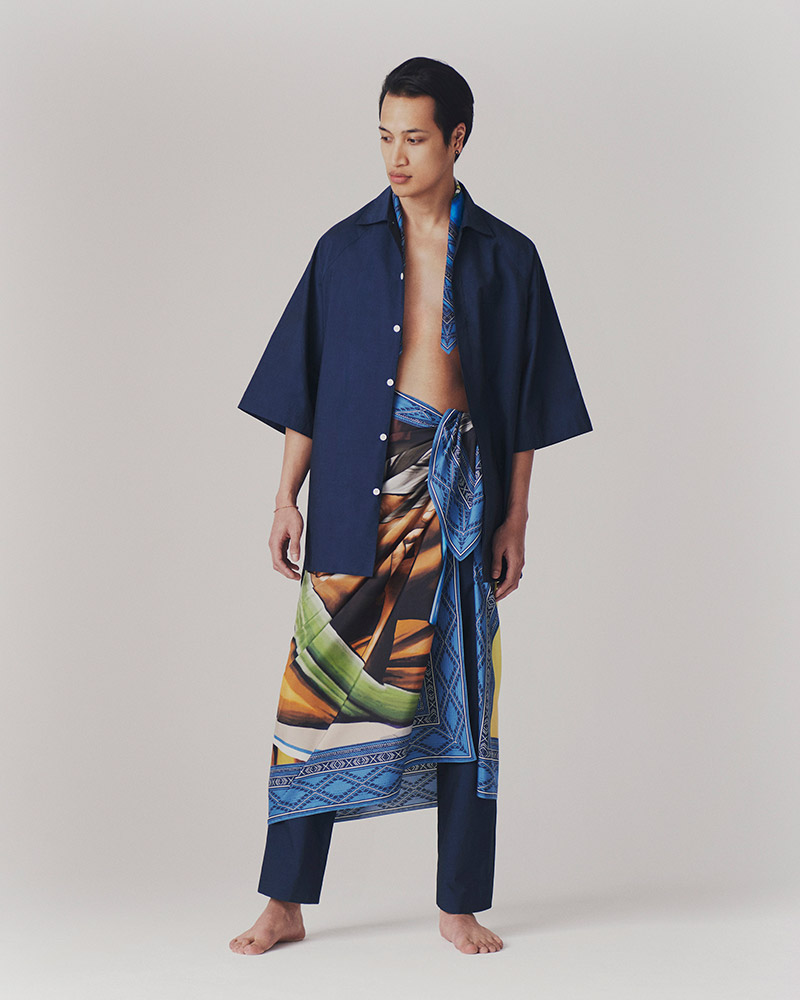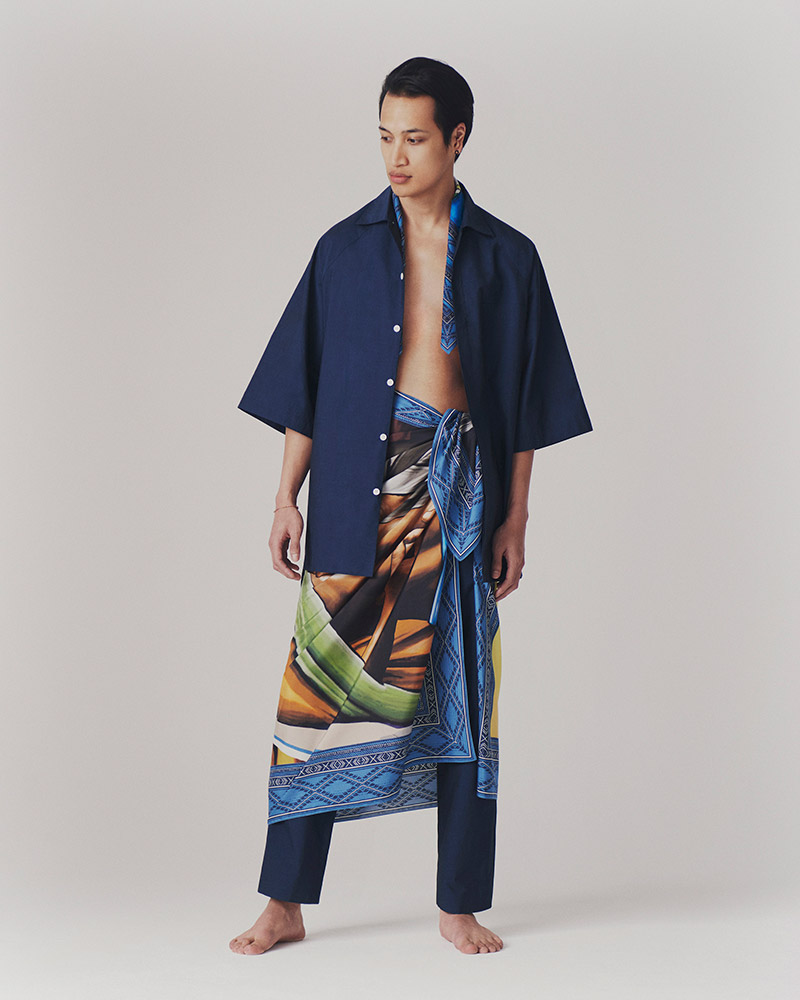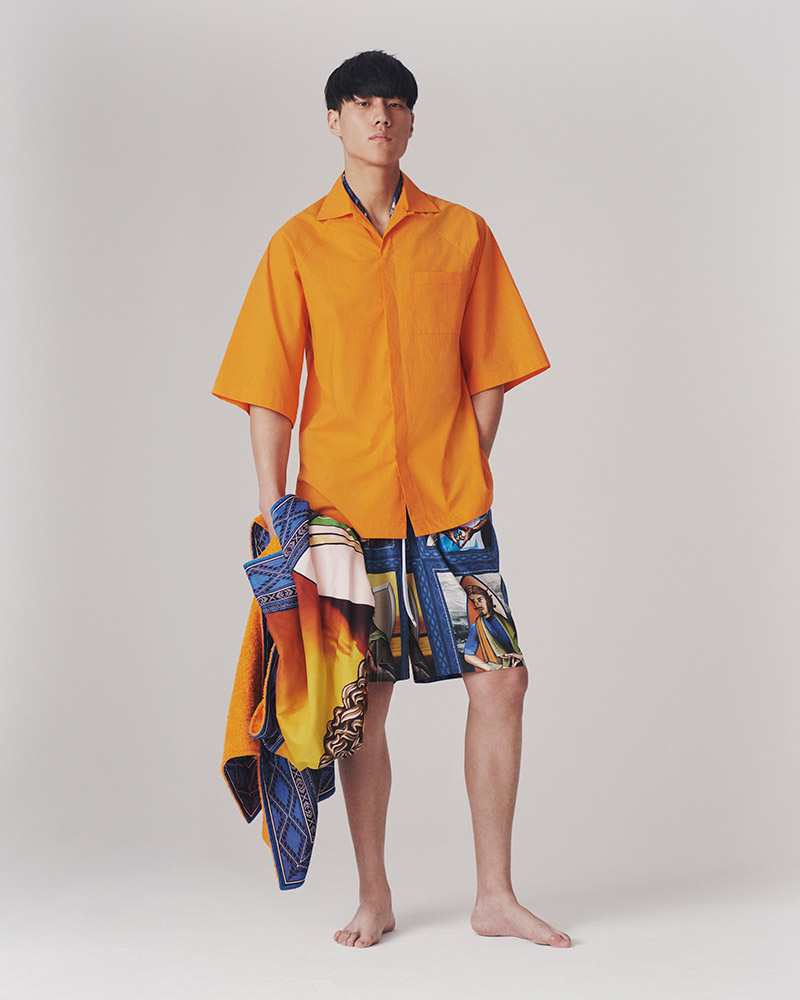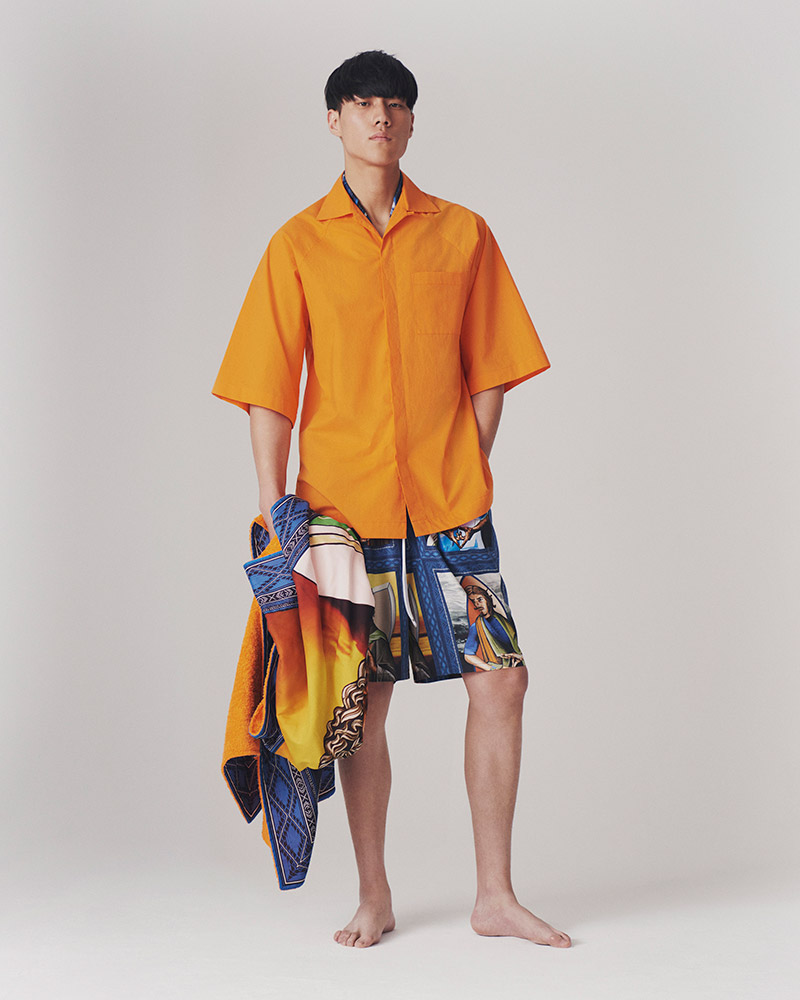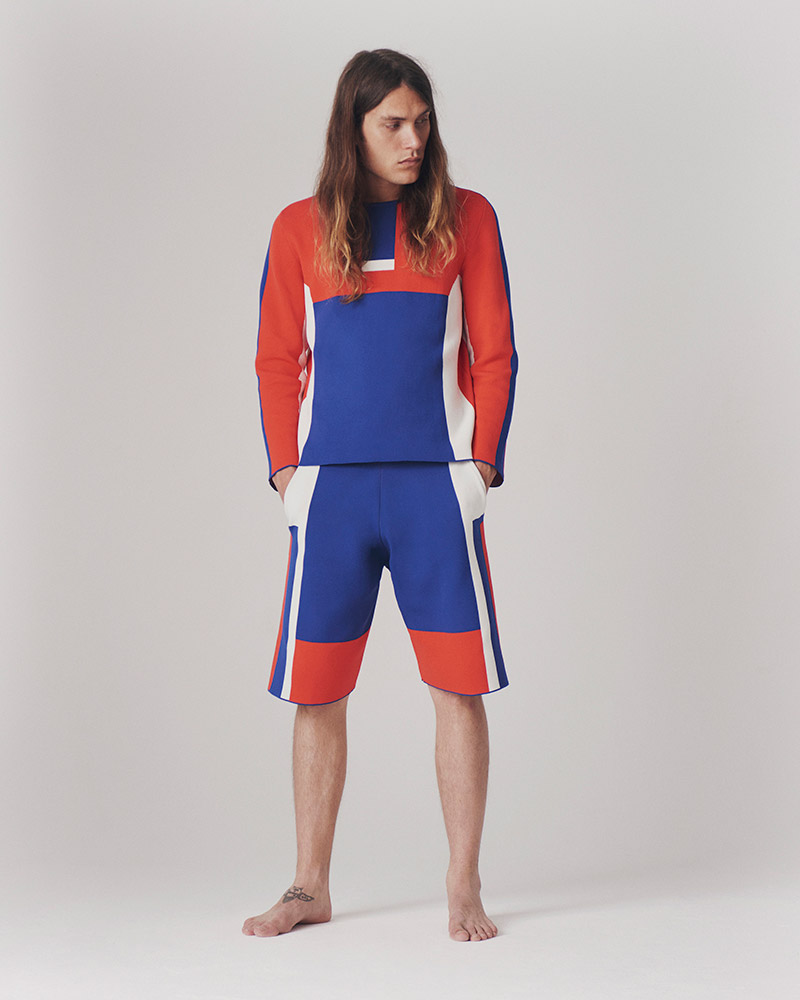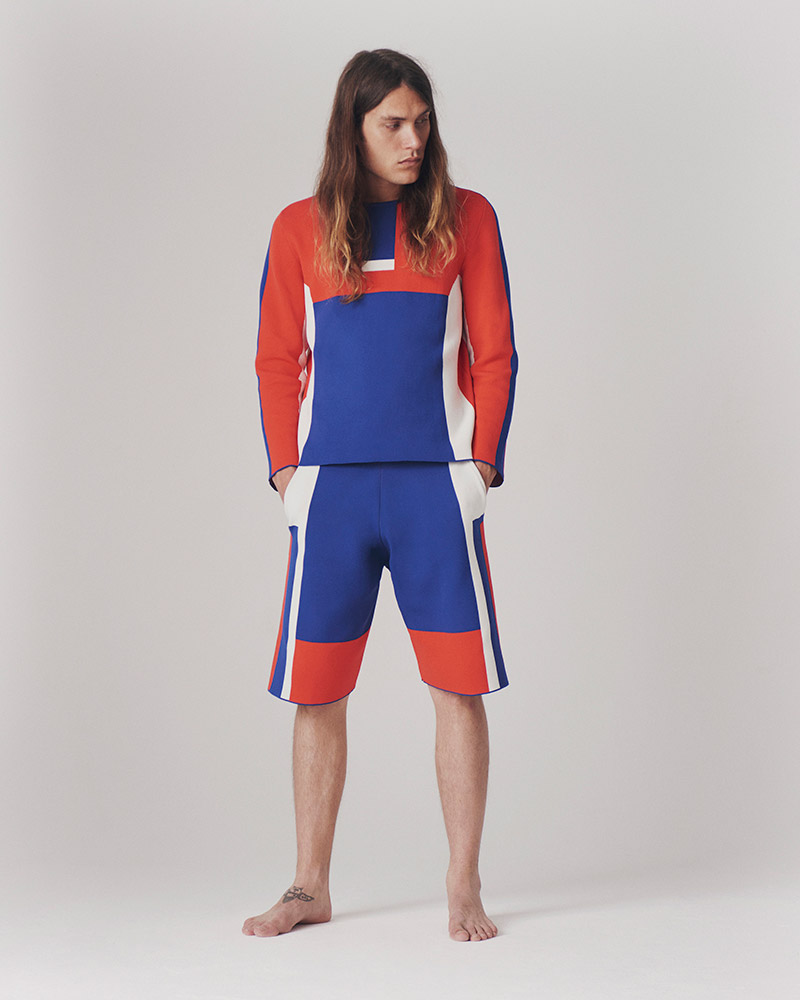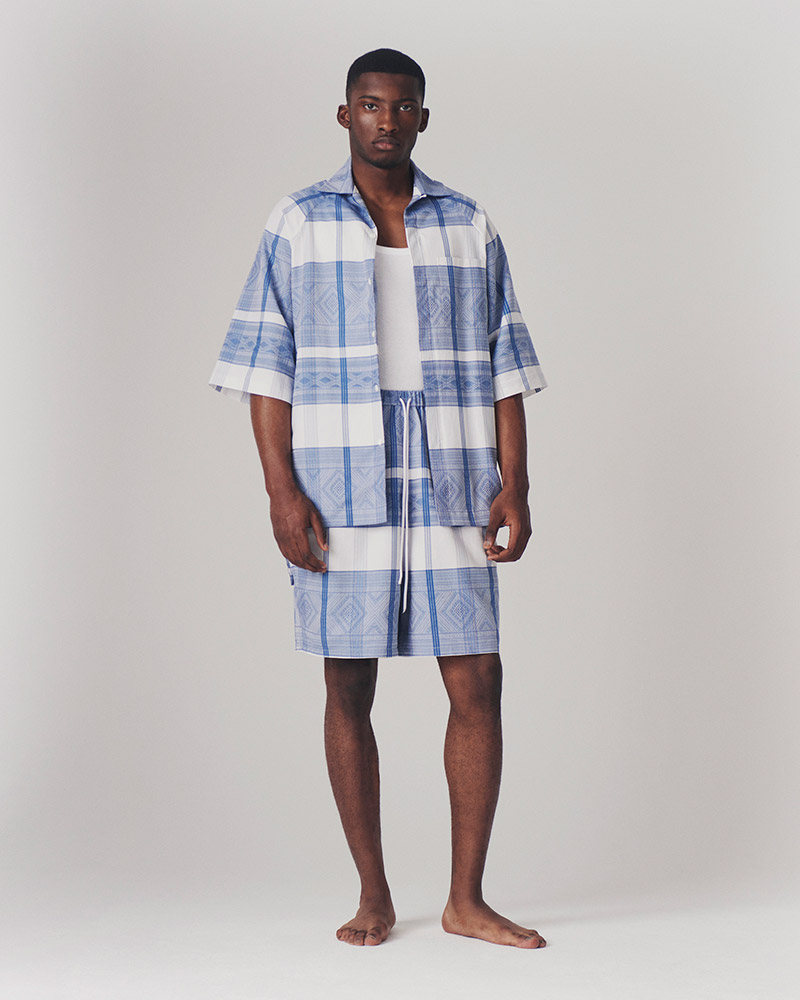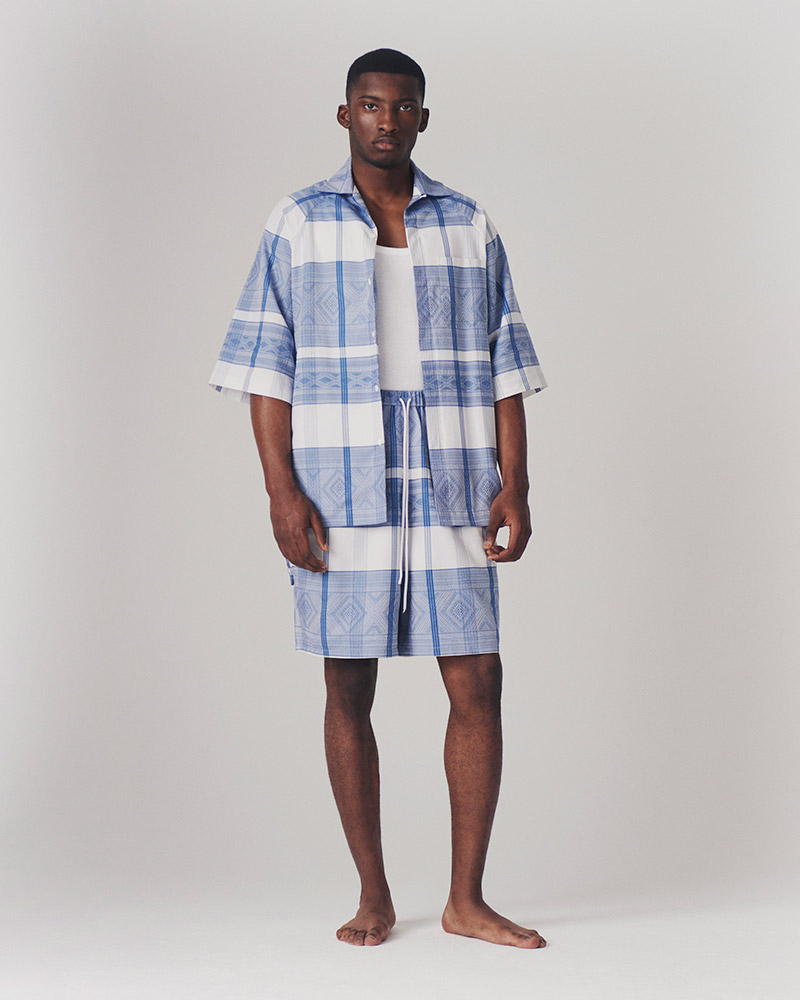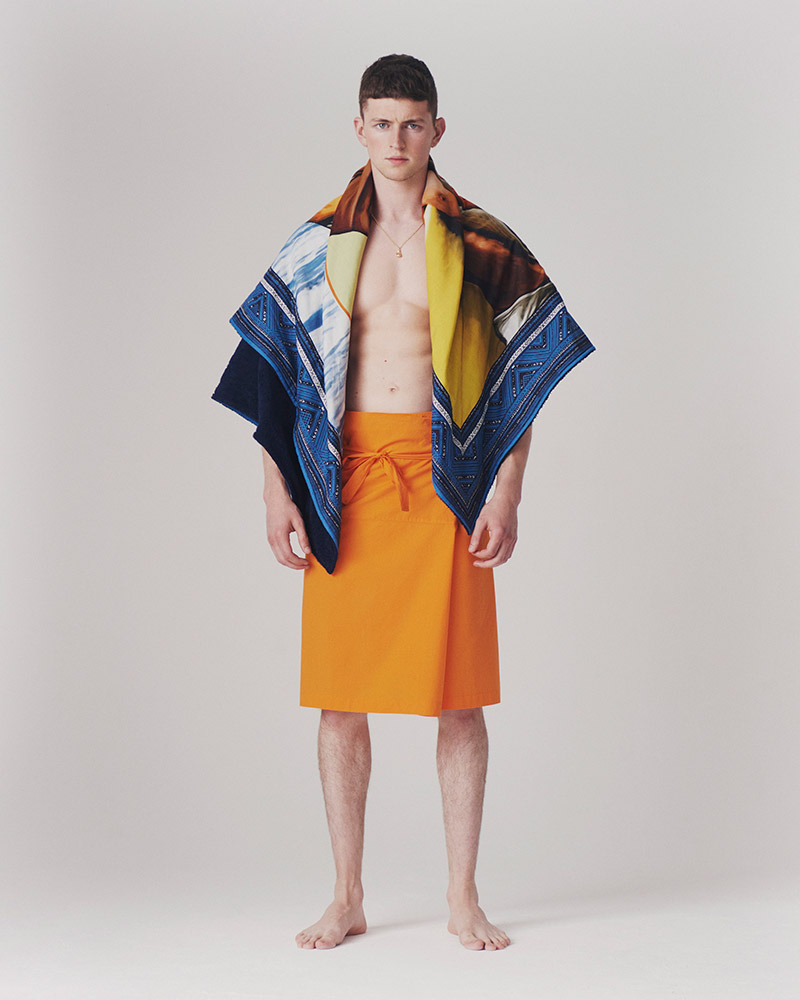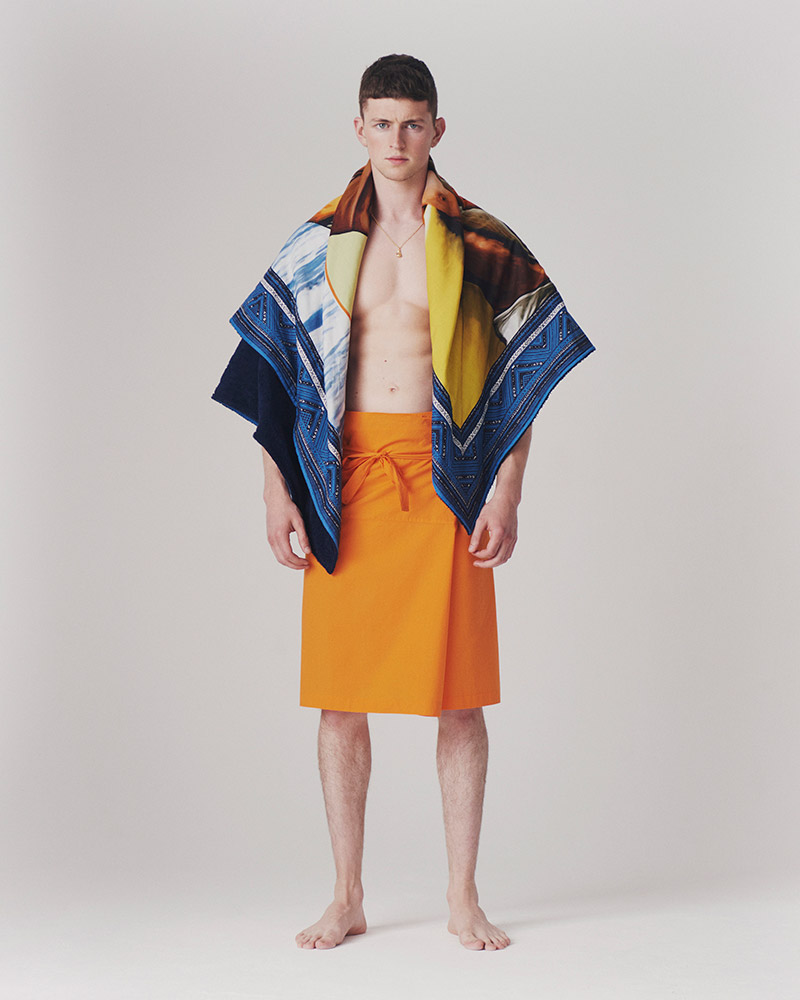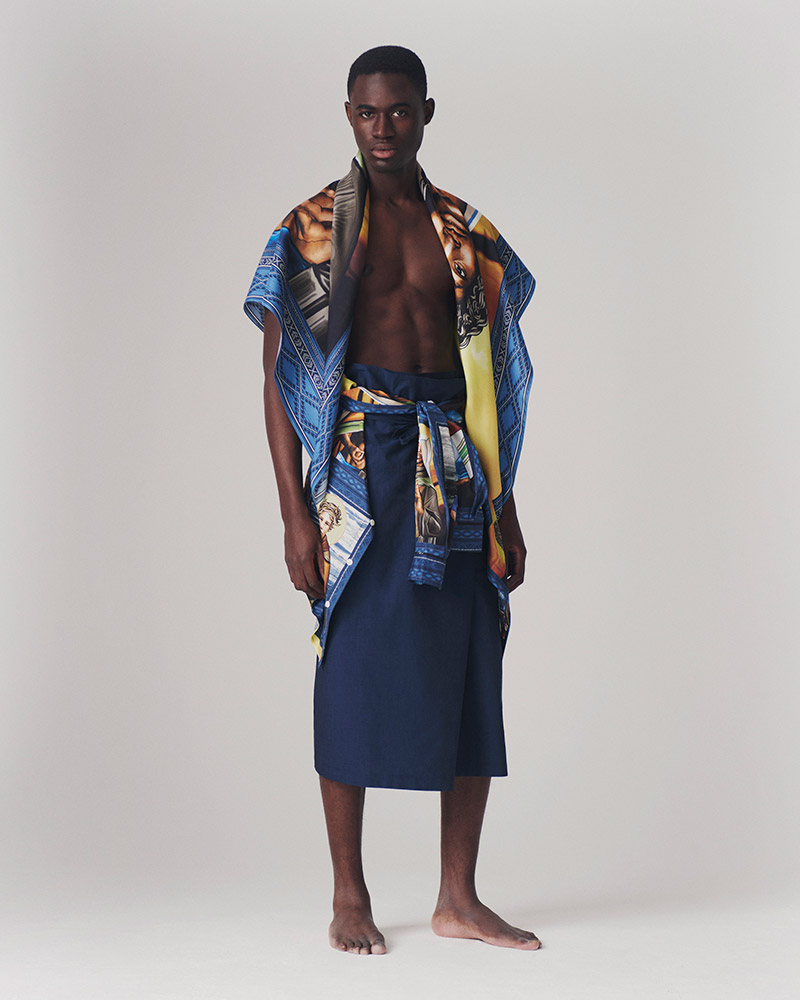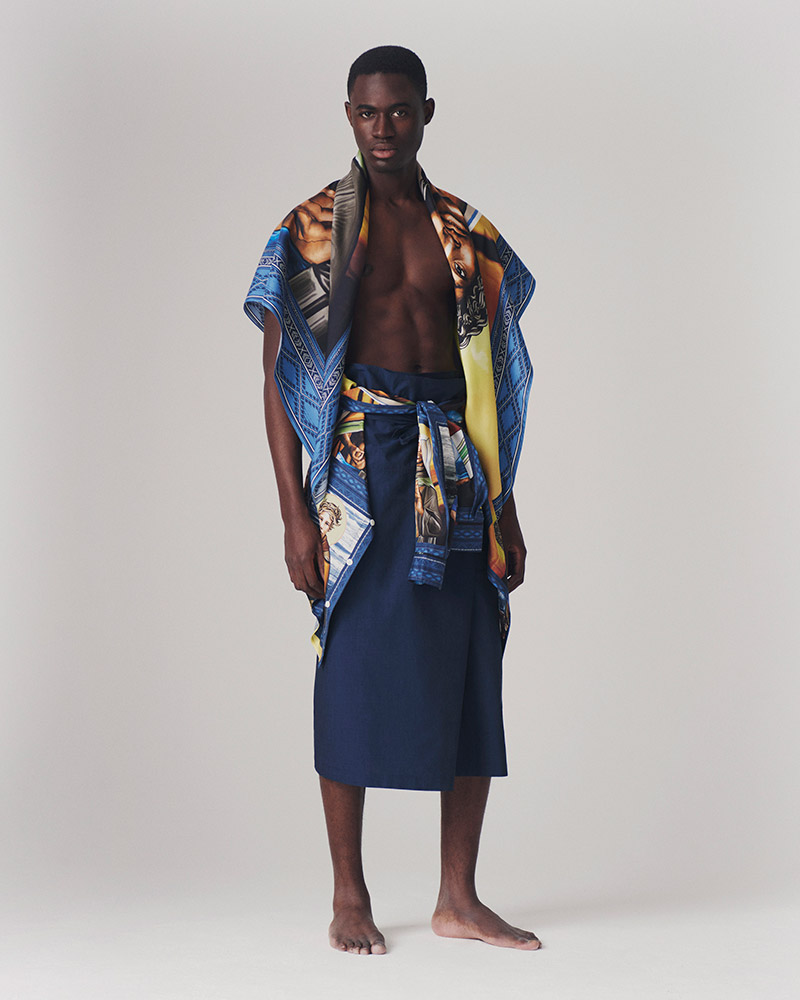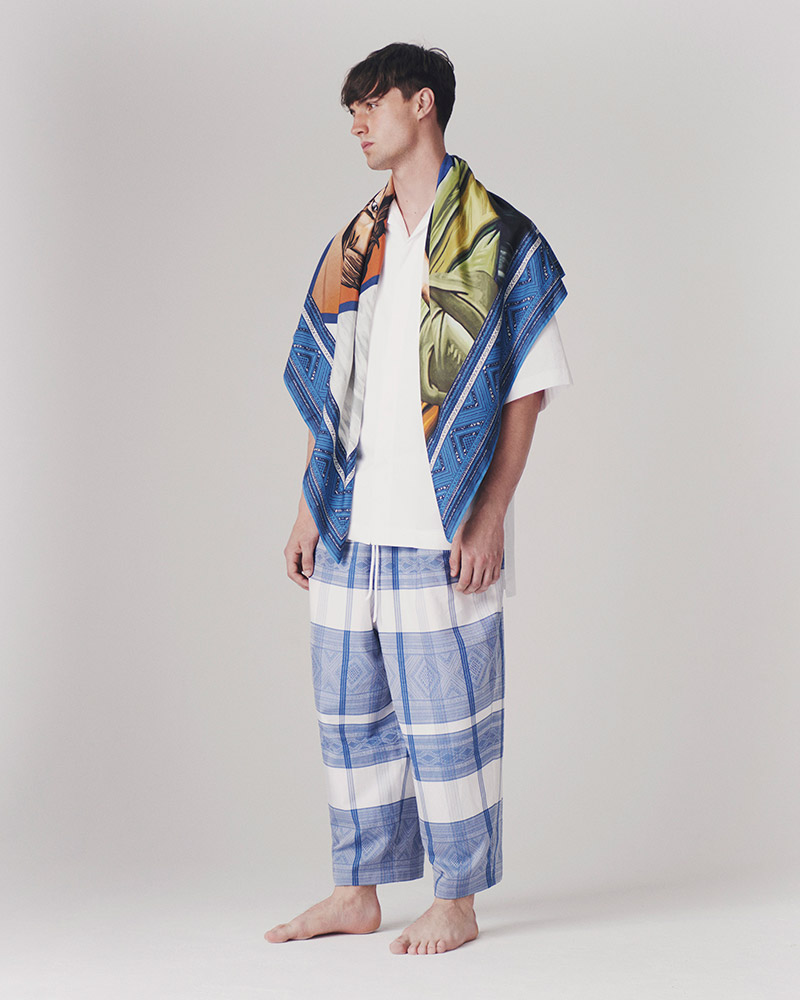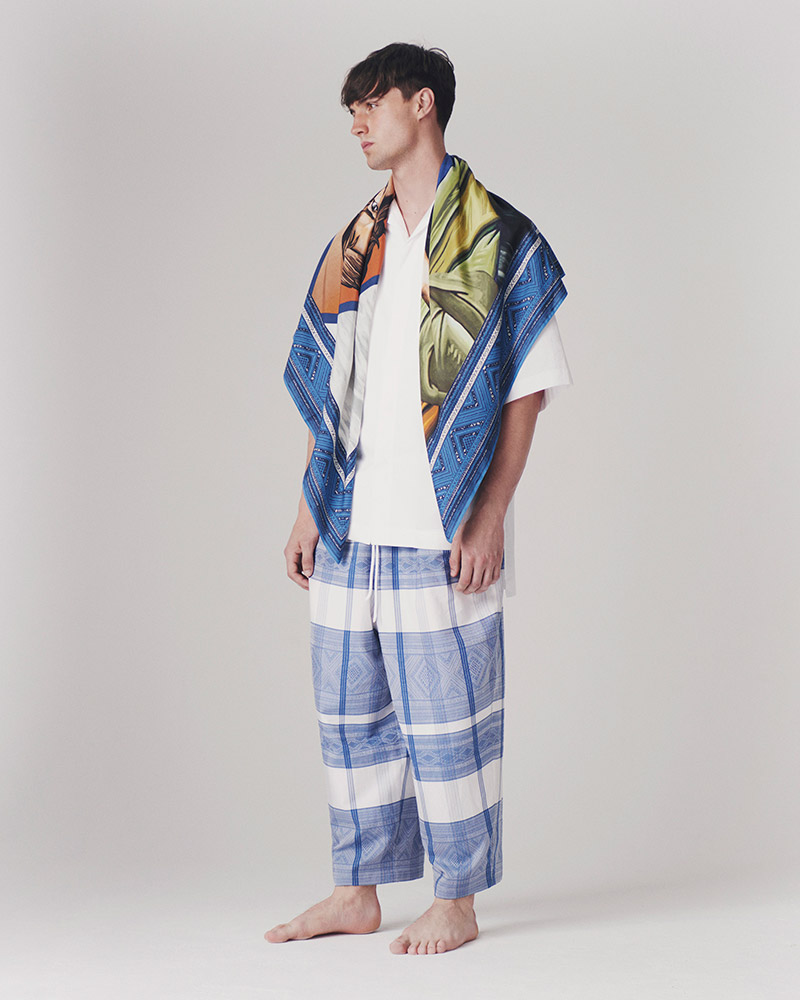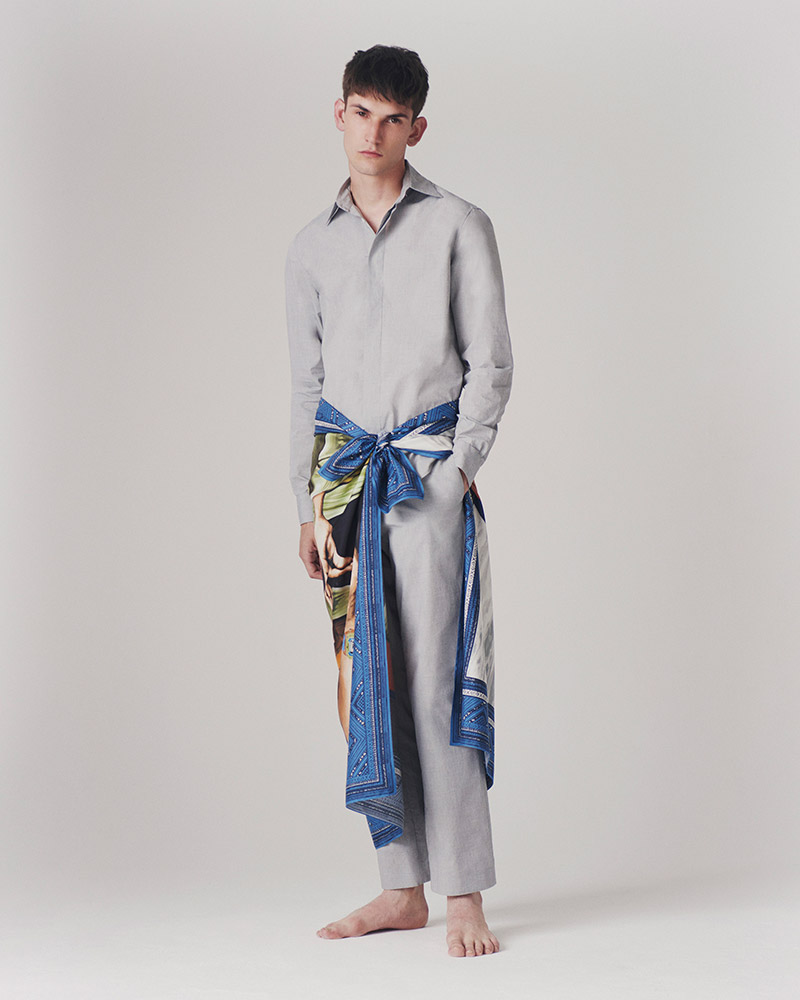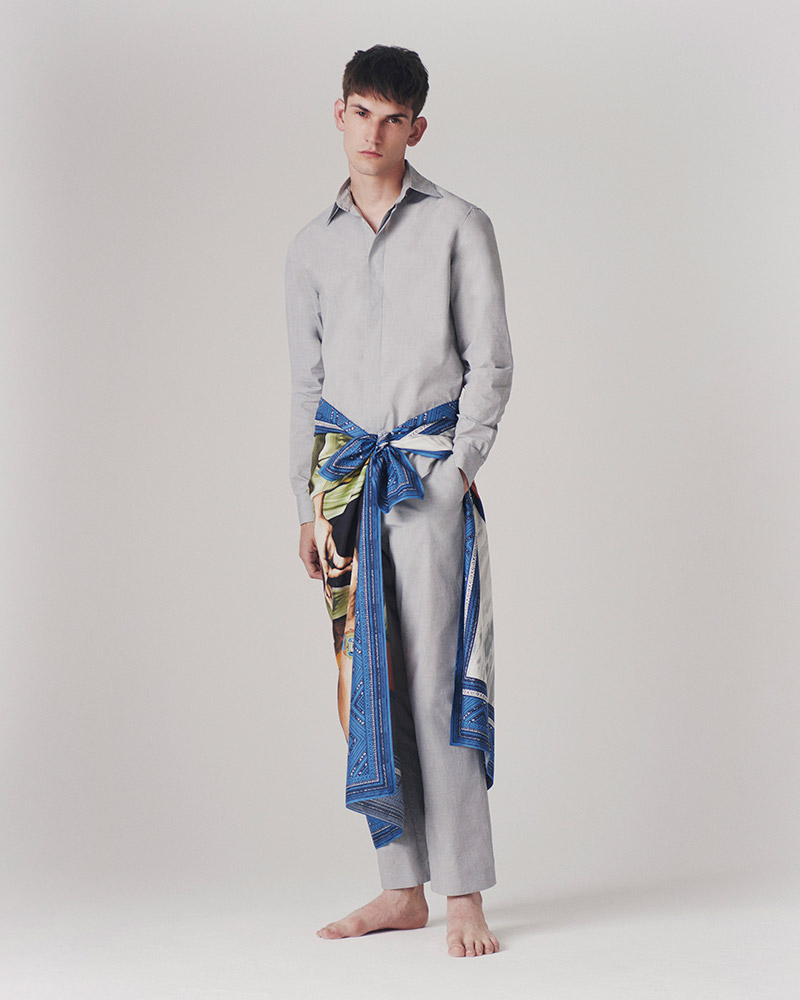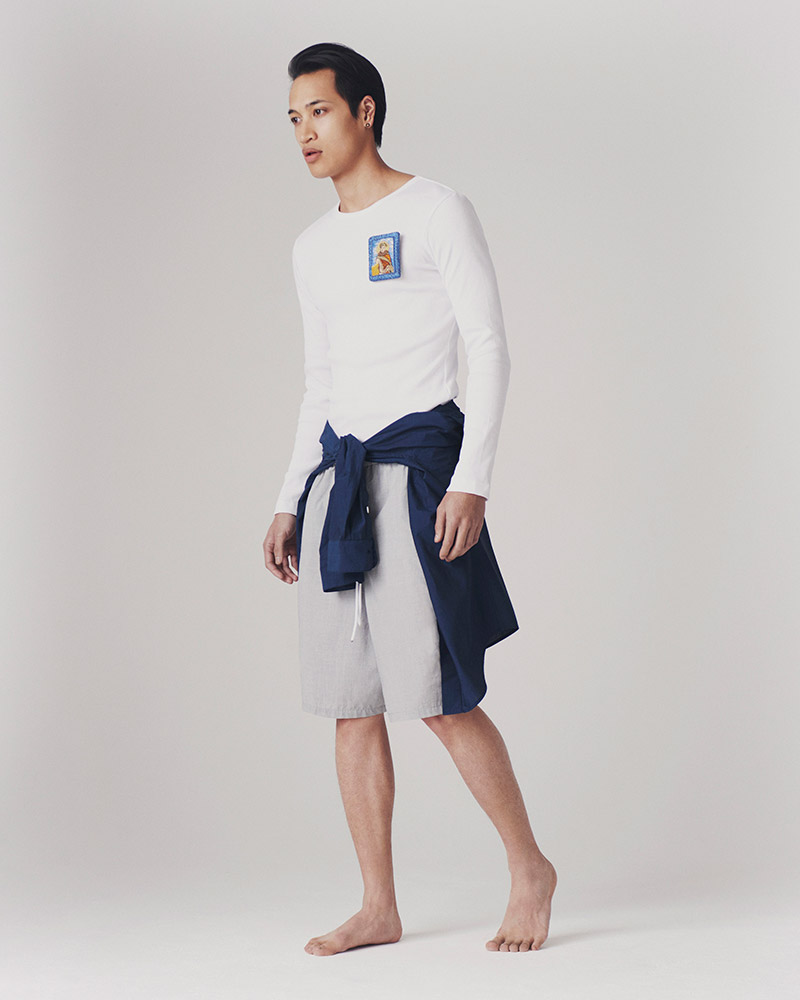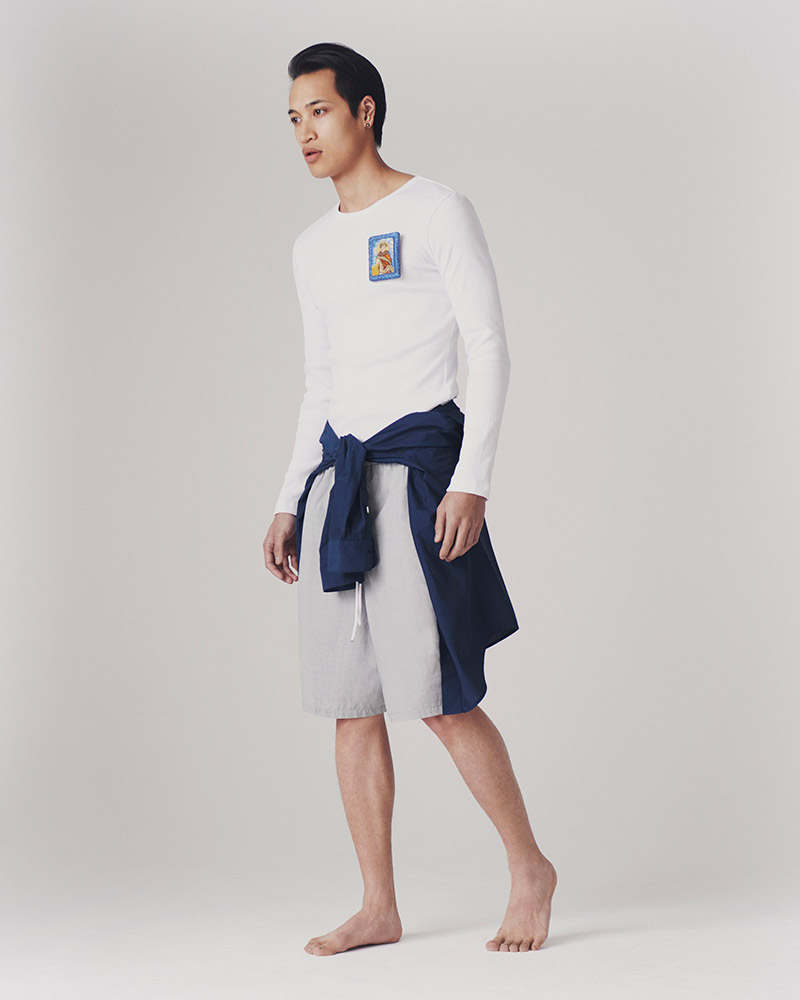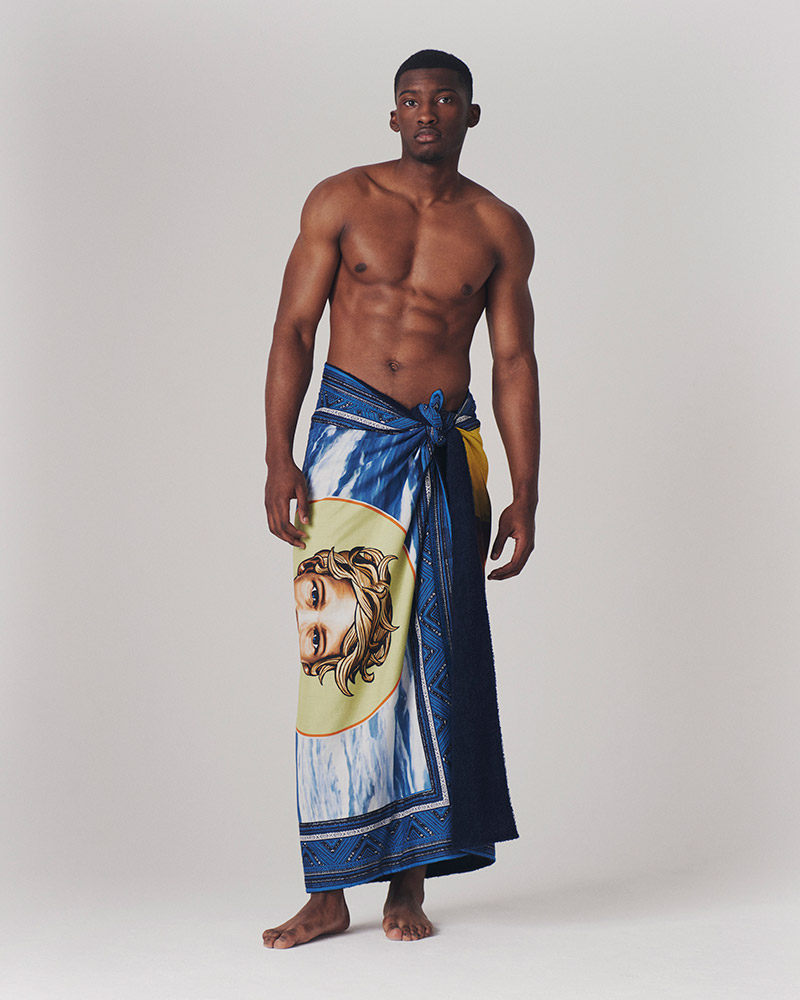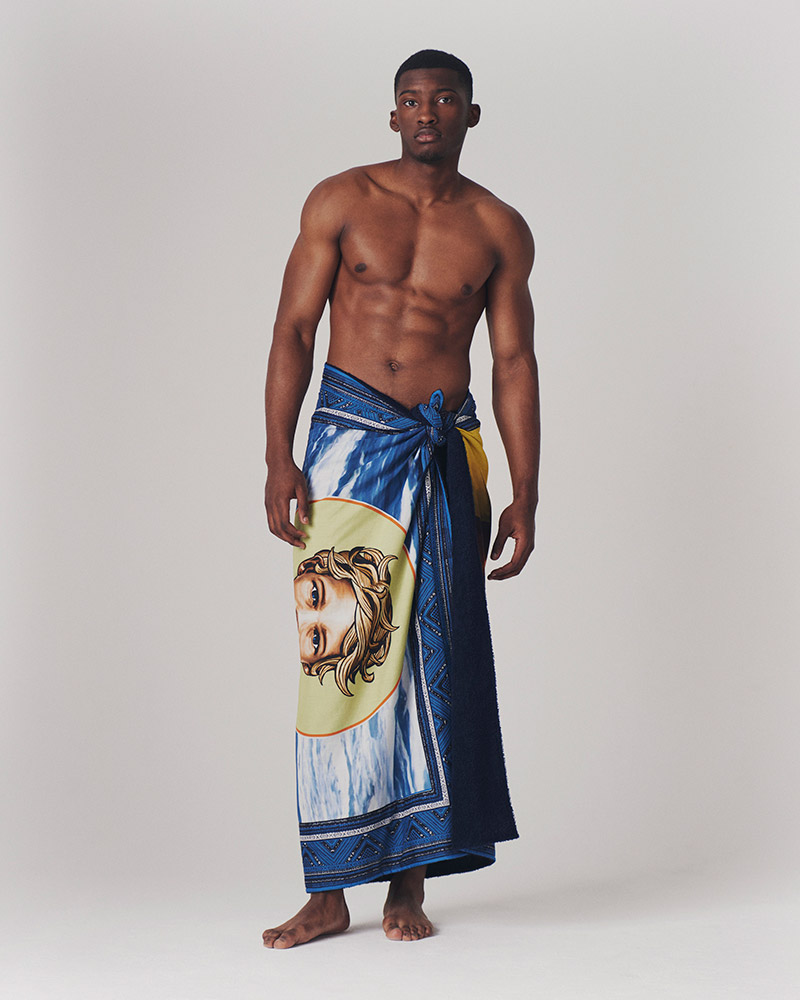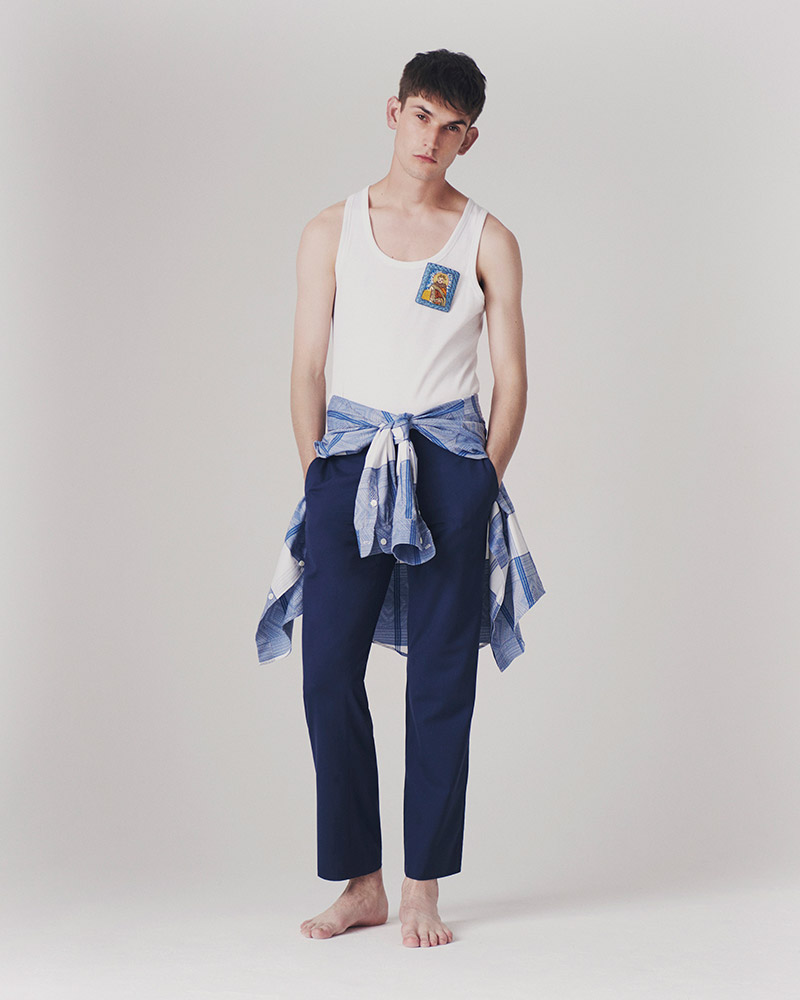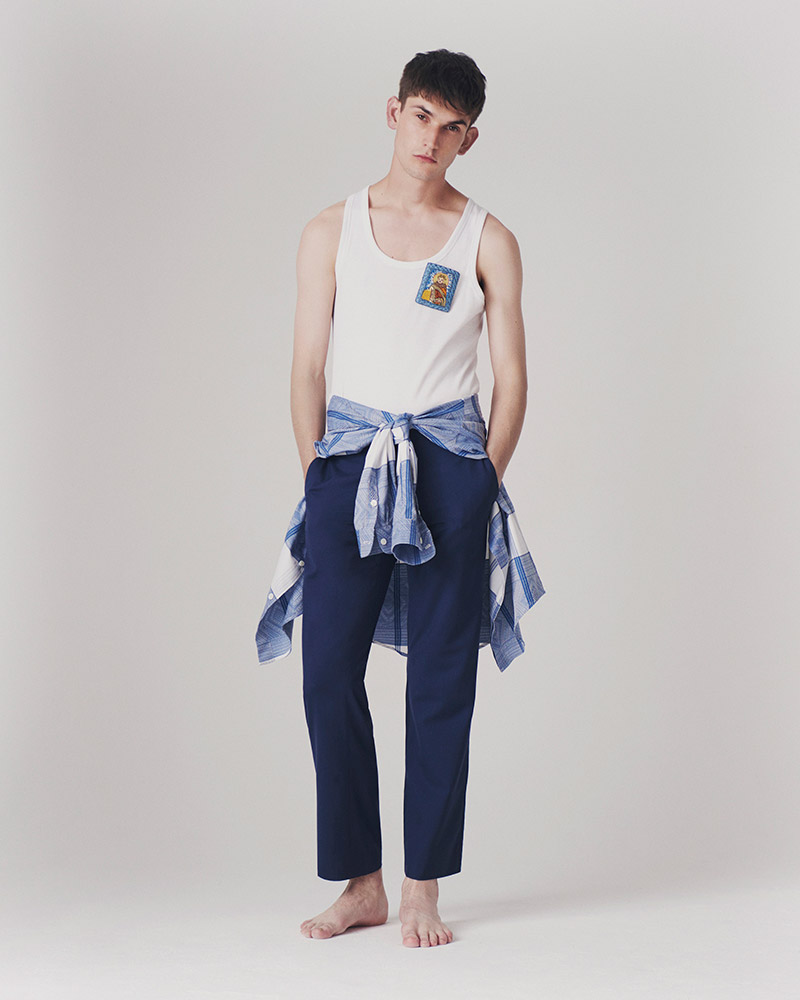 Edward Crutchley Spring/Summer 2016 collection builds on industry leading experience as a consultant to, amongst others, Louis Vuitton Homme. His work gracefully rides the line between new sportswear and the international standard for true luxury. An innate knowledge of artisanal textile techniques from around the globe and design philosophy focusing on the importance of preserving independent and bespoke craftsmanship in the face of volume production and standardization set his brand apart from the crowd.
Edward Crutchley's signature patterned handwriting remains as a focus throughout the collection following on from his previous work, this season serving as an accent to an intelligently curated range of suiting and colour blocked cottons. Edward has drawn inspiration from modern pilgrimage, combining ideas of historic holy men with the modern era of travel,exploring the idea of the journey spiritually as well as spatially.
Key pieces include shirts in contrasting volumes, impactful print on silk, wrapped and draped trousers indicative of the signature Edward Crutchley silhouette and performance inspired jacquard knitwear. Print in the traditional sense appears for the first time this season blending depictions of modern pilgrims and Ethiopian religious portraiture. Ethnic moods and references are a constant source of inspiration both aesthetically and texturally, inline with Edward Crutchley's pioneering approach to sourcing the finest and rarest of materials from across the globe.
A dedicated discipline of his alma mater, Central Saint Martins' "research, research, research" philosophy, his clothes are grounded in tradition by a true respect and rethinking of craftsmanship and materials. This design approach underpins the Edward Crutchley brand in a world where looking to the past as a way to re-fashion the future is increasingly overlooked.