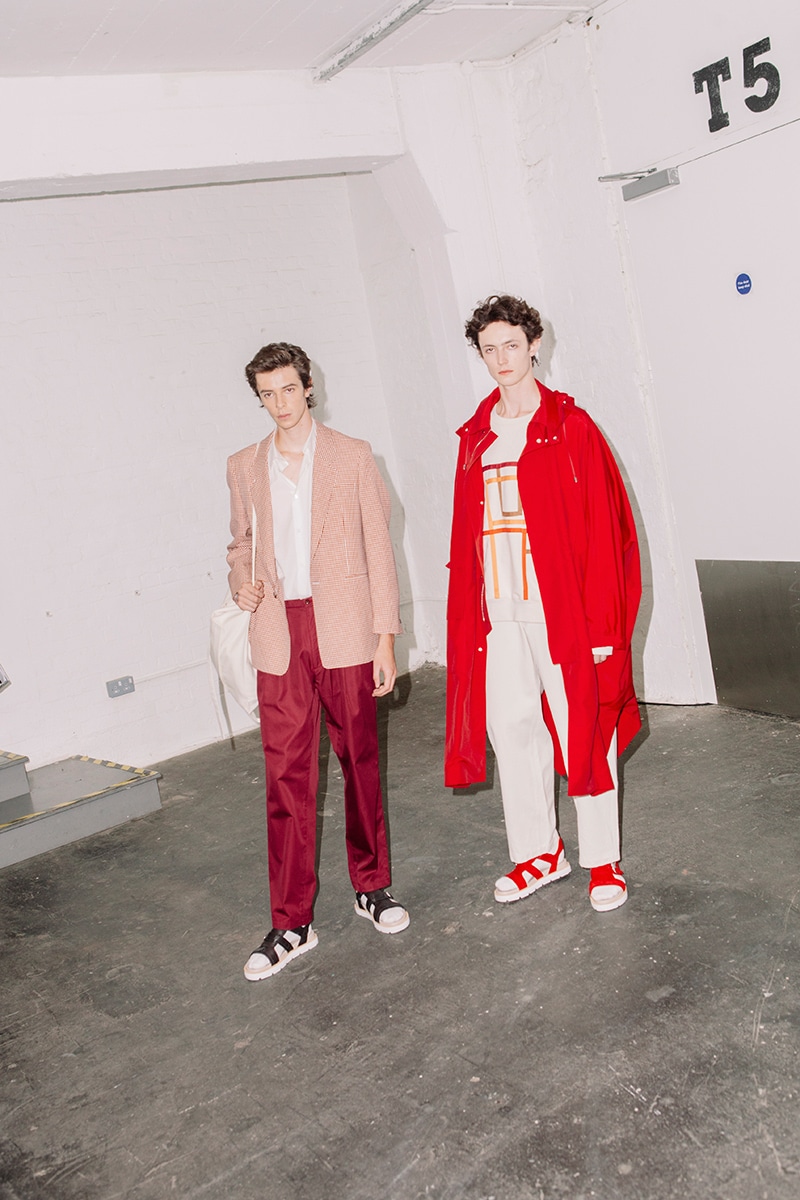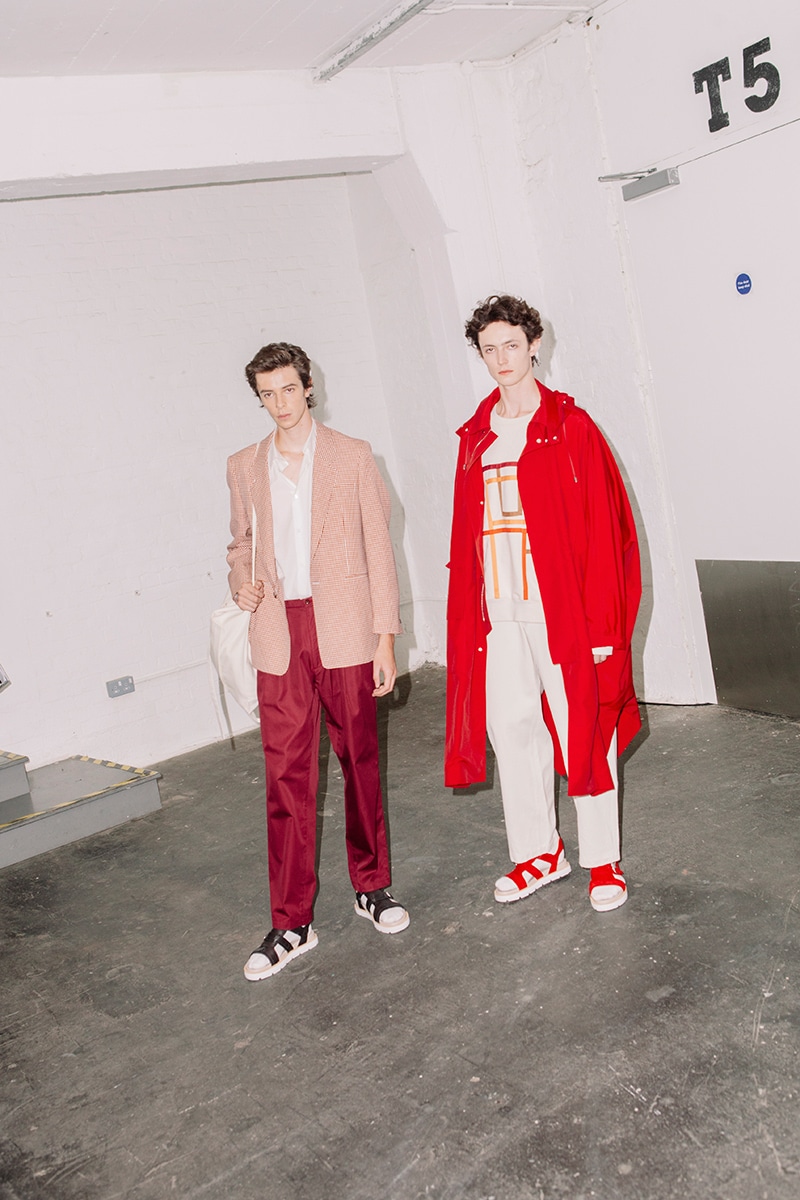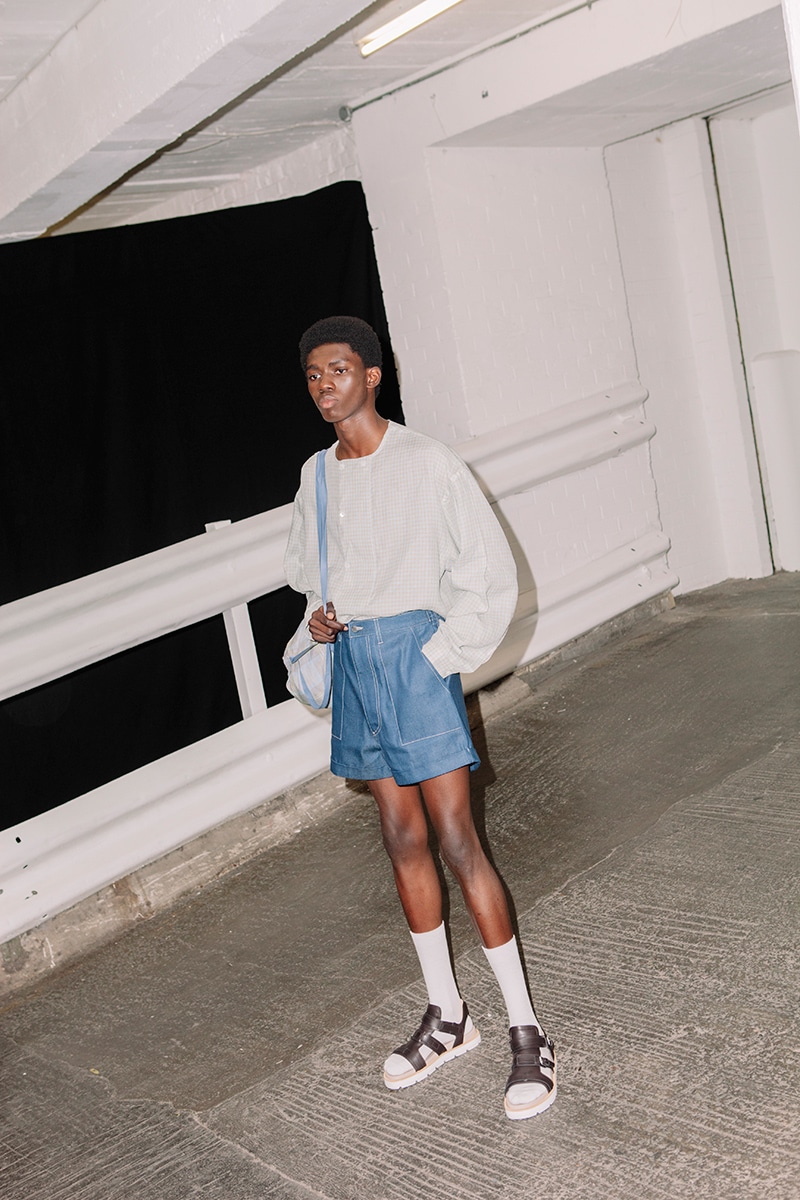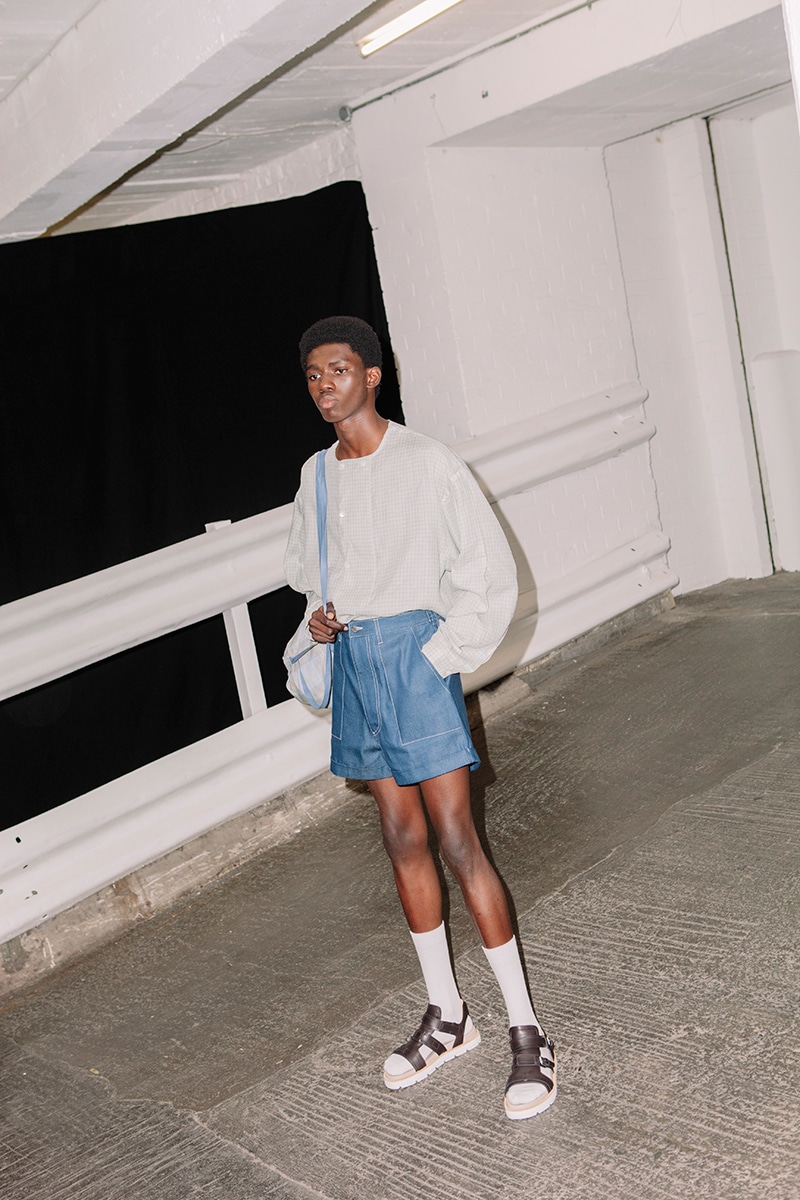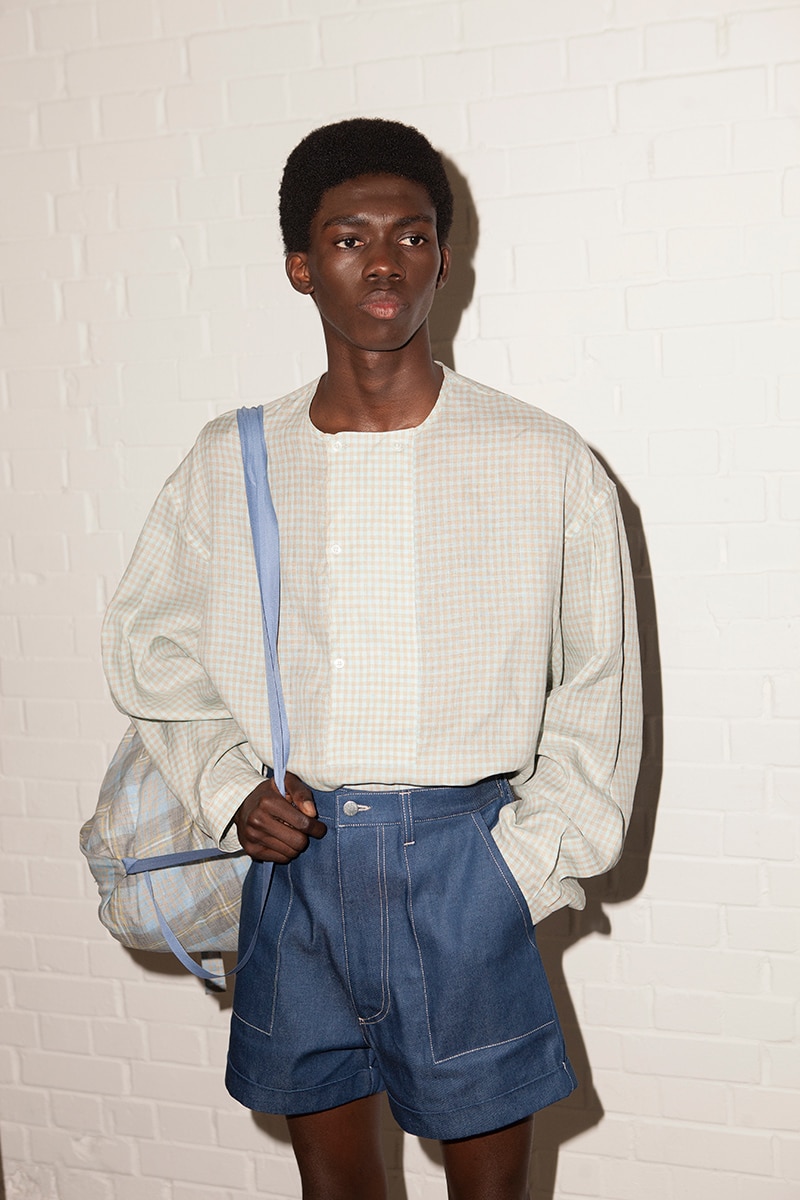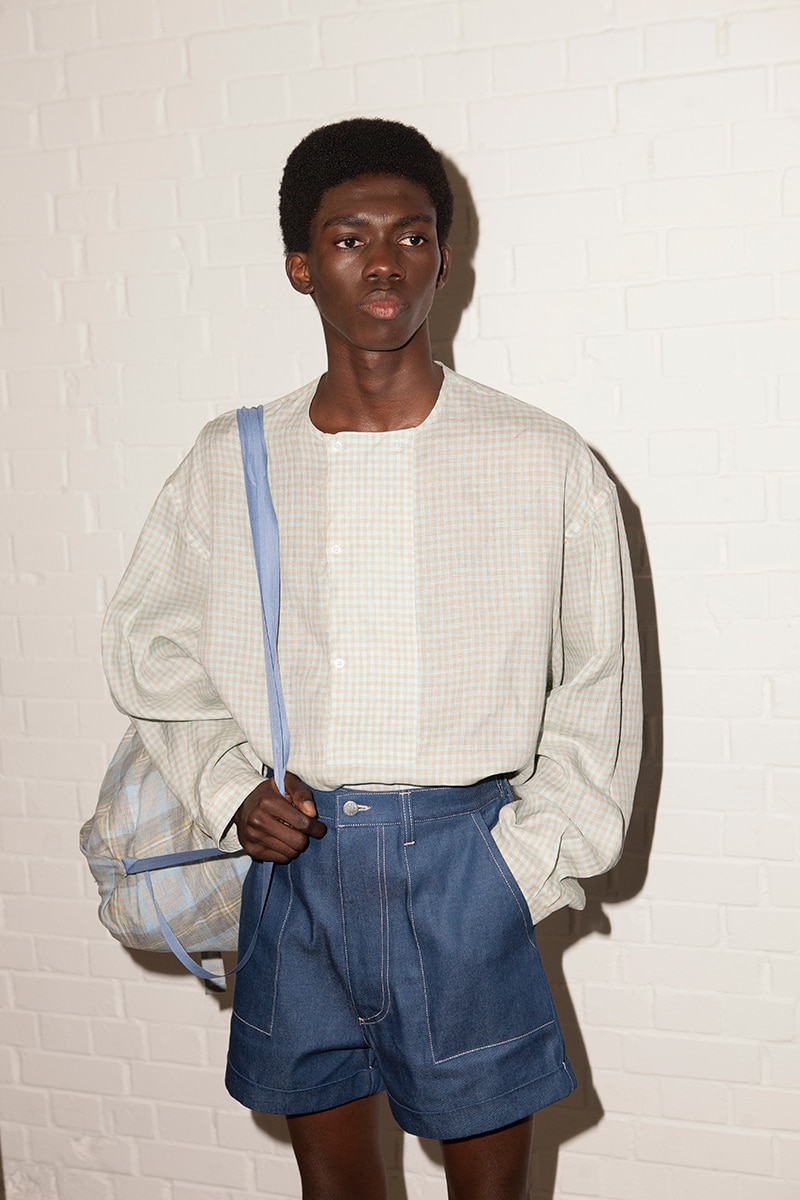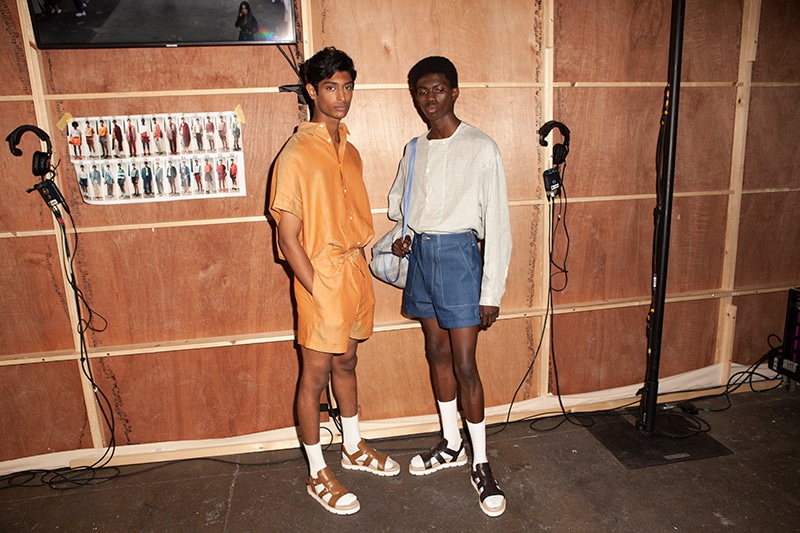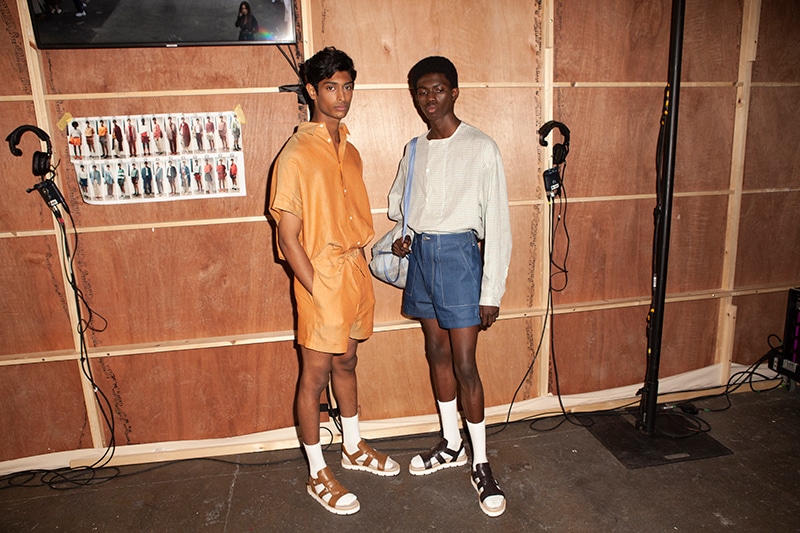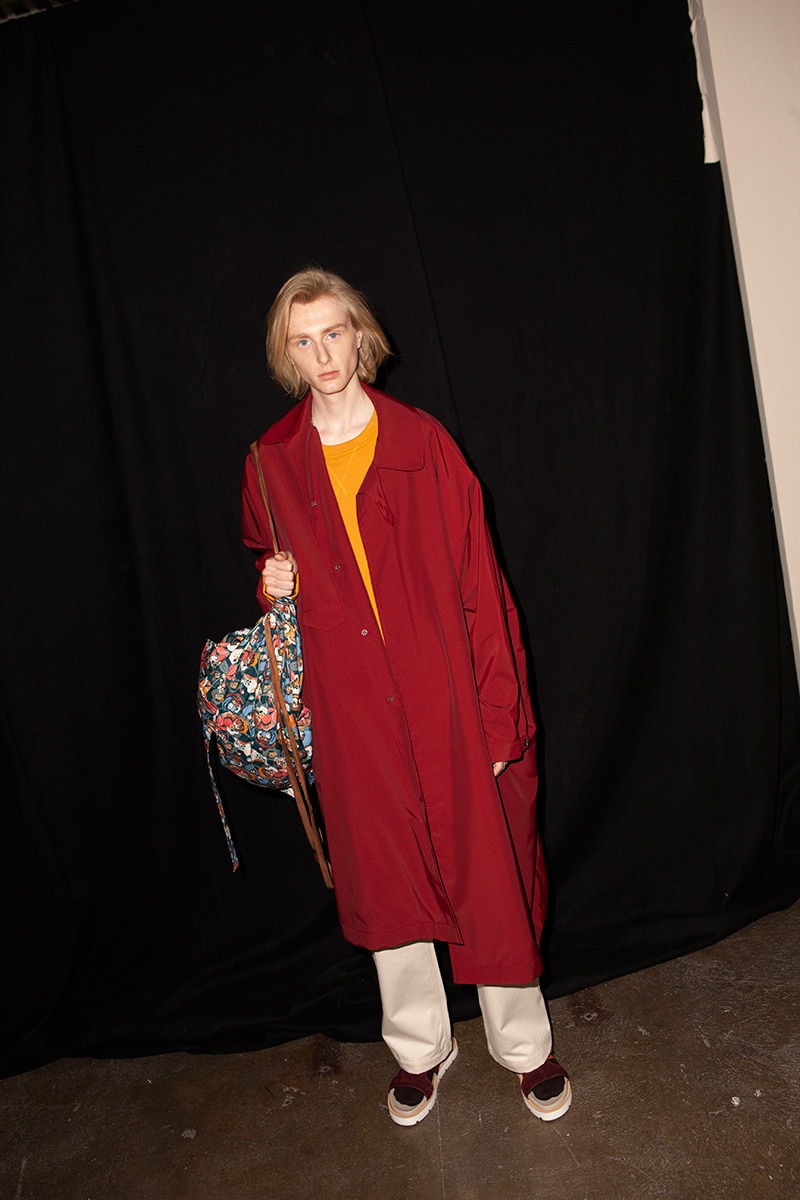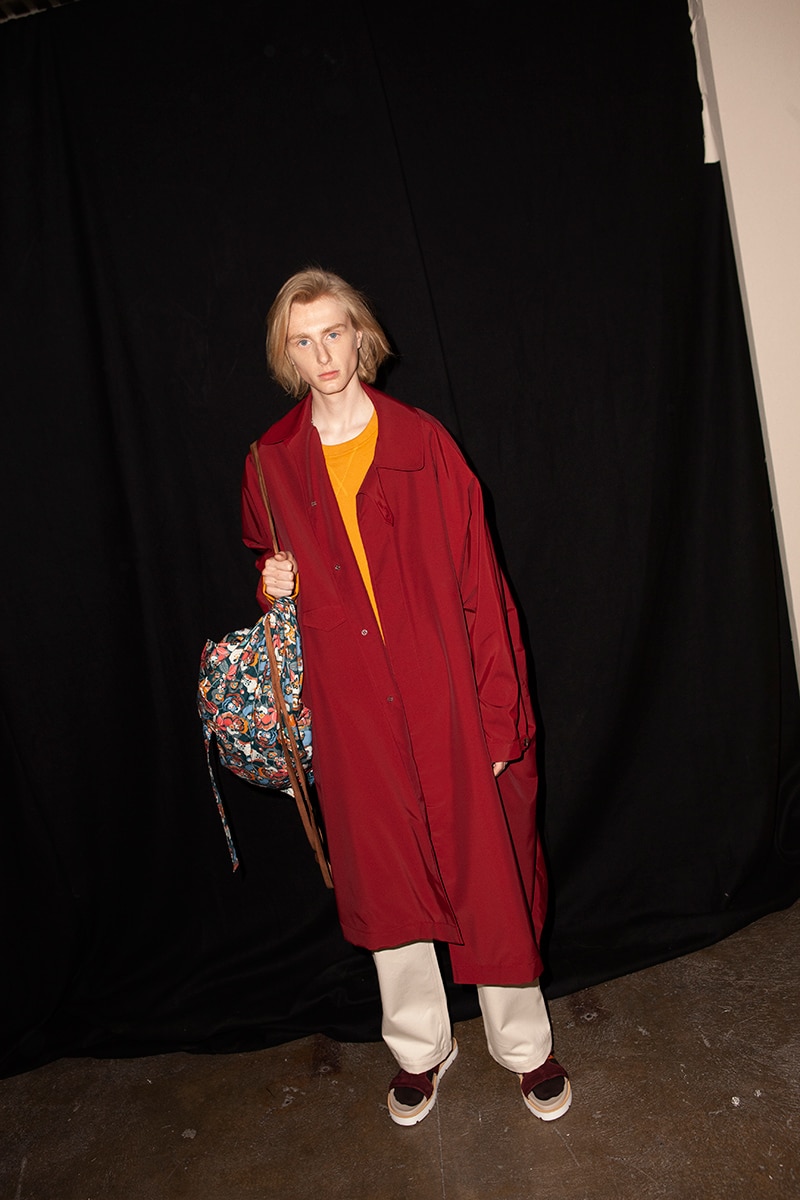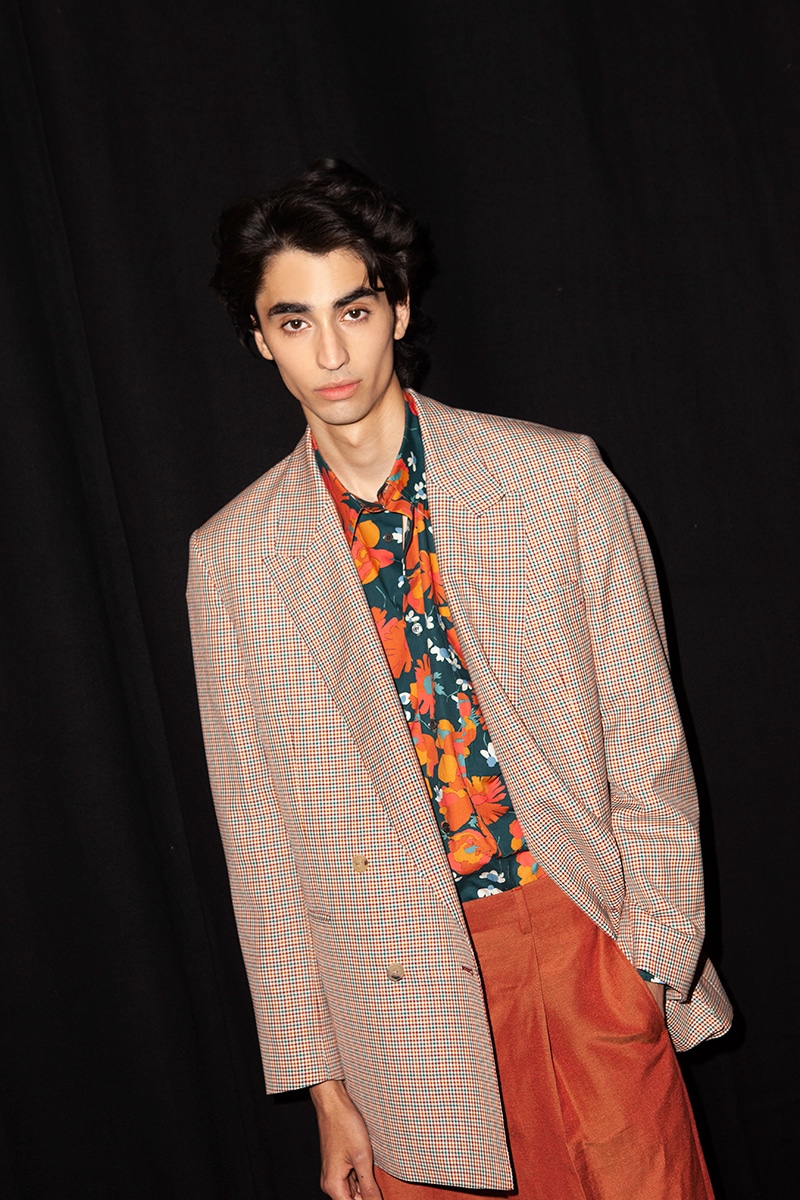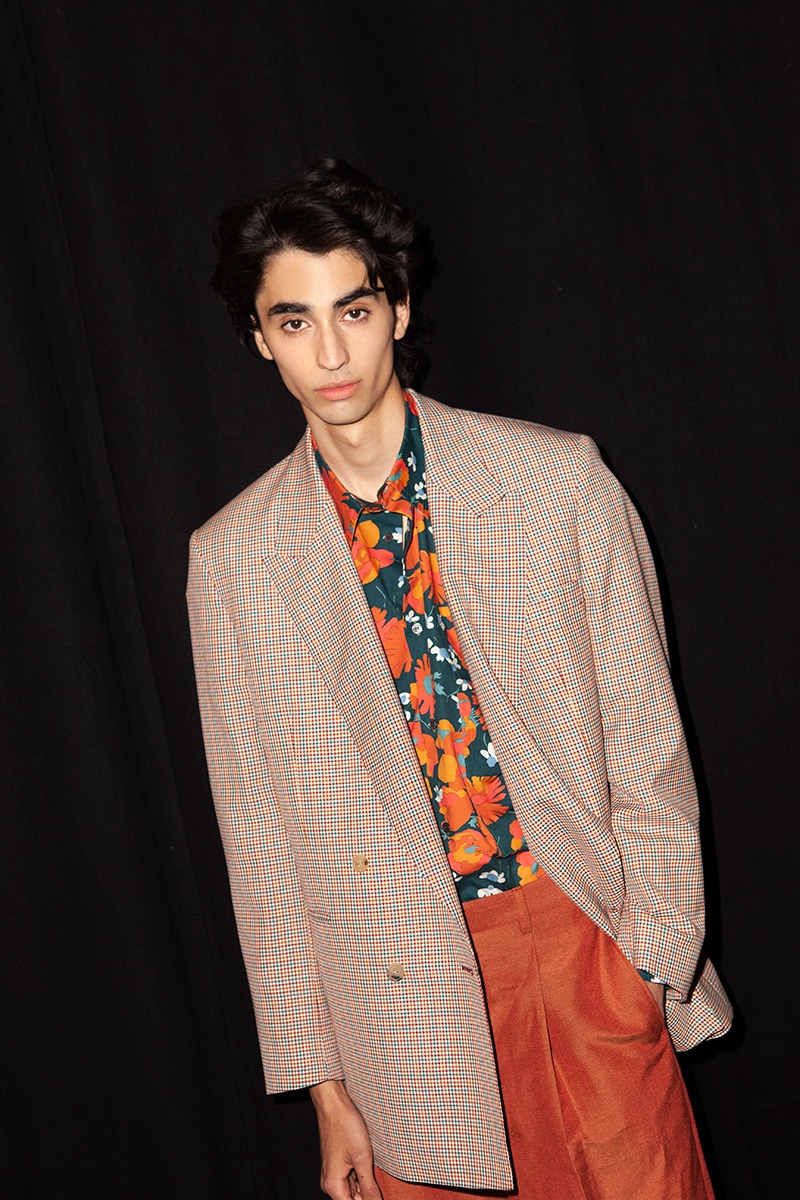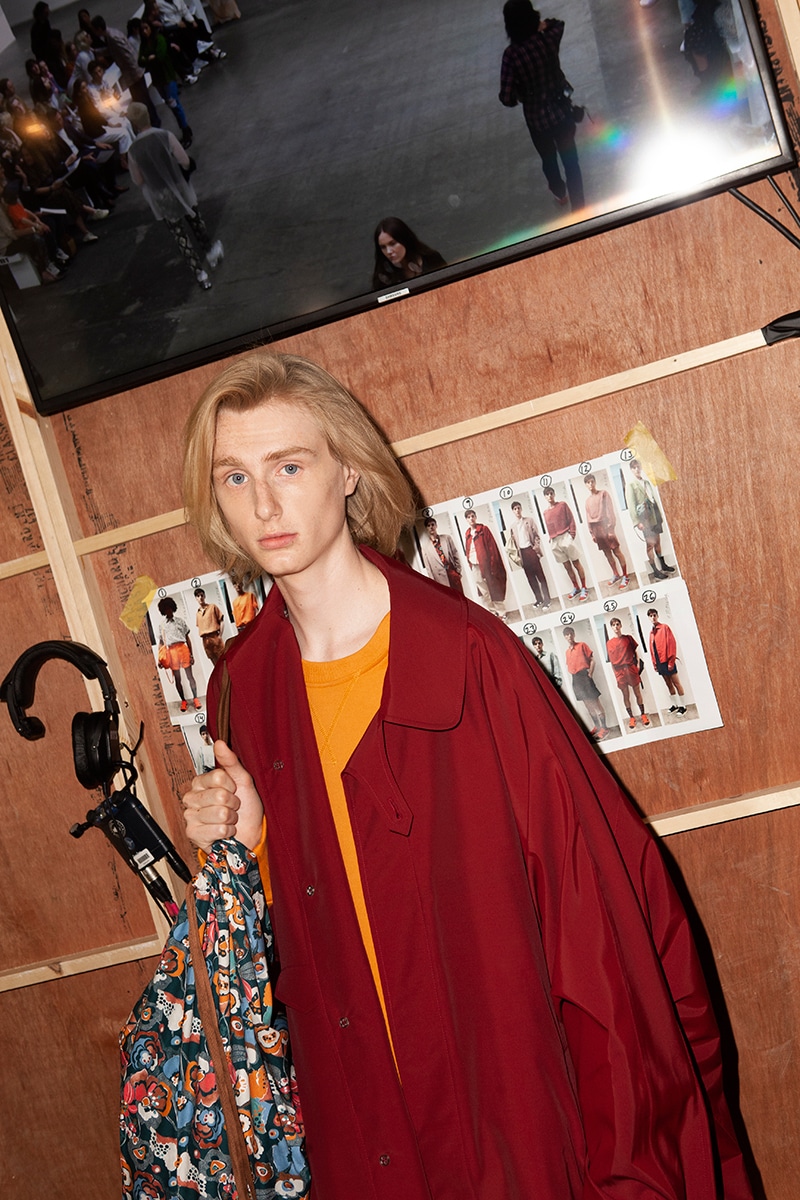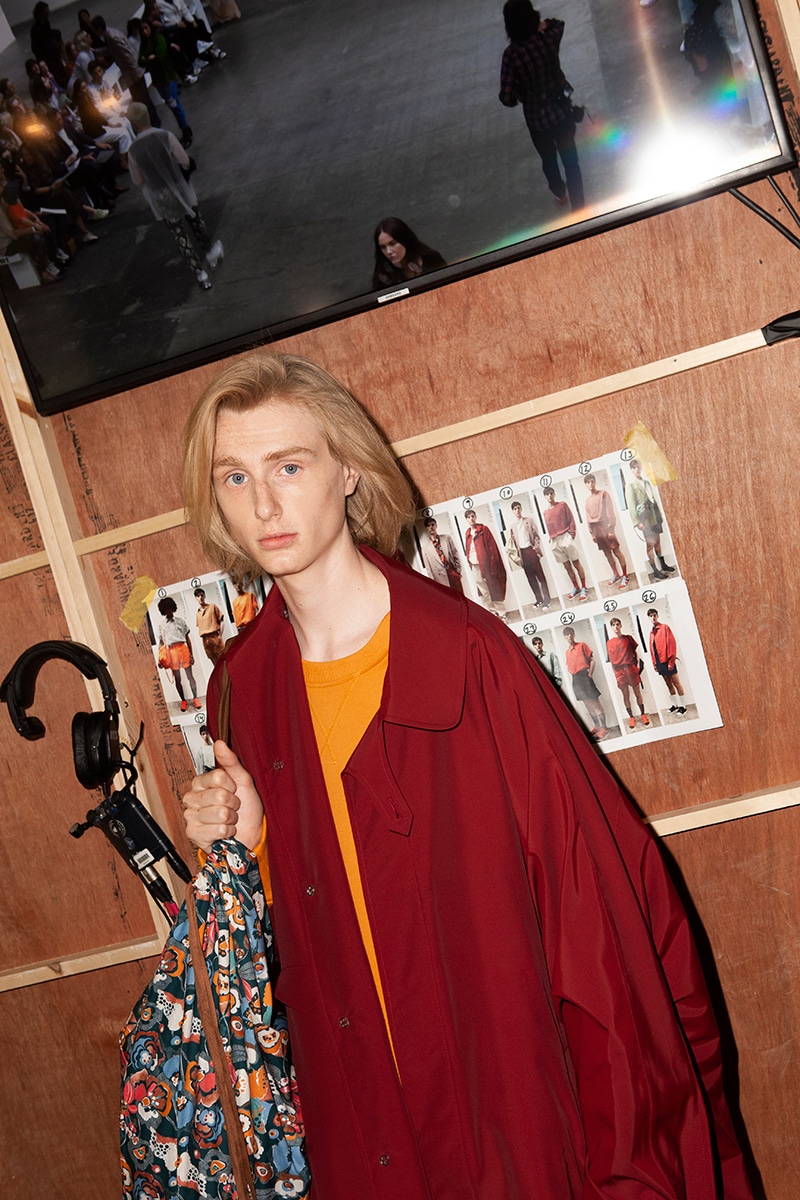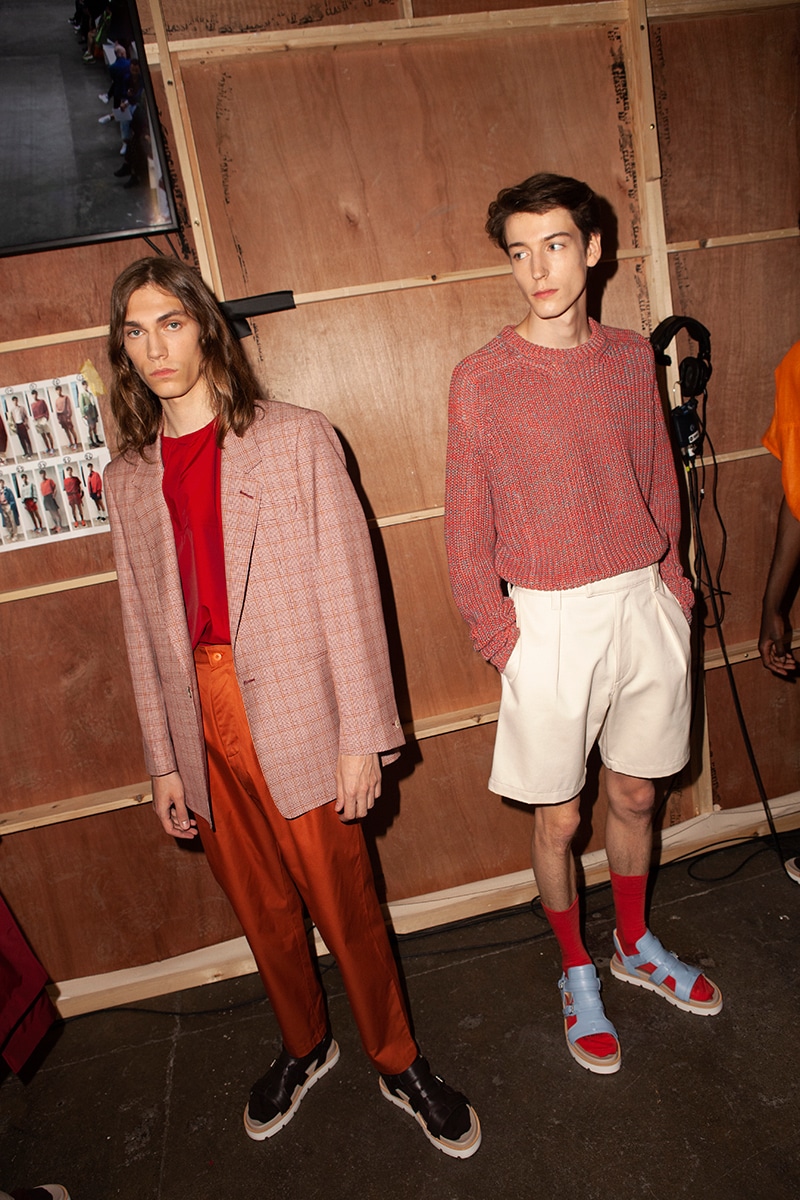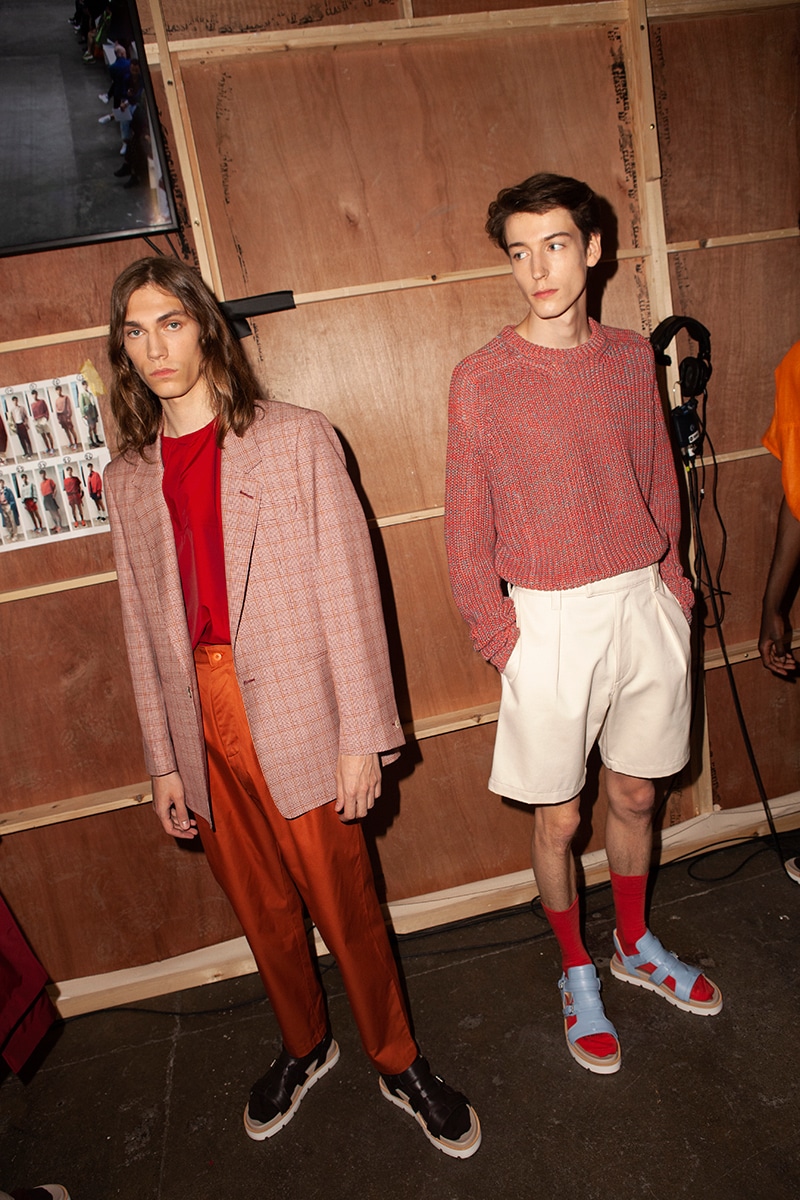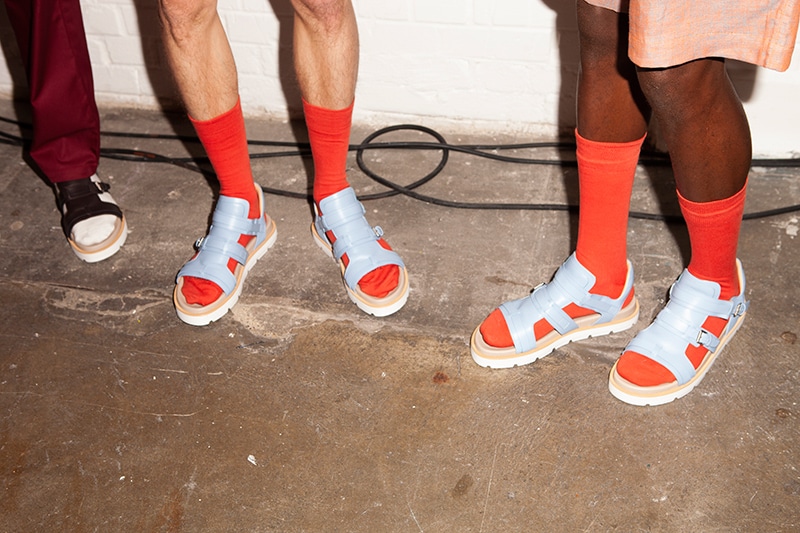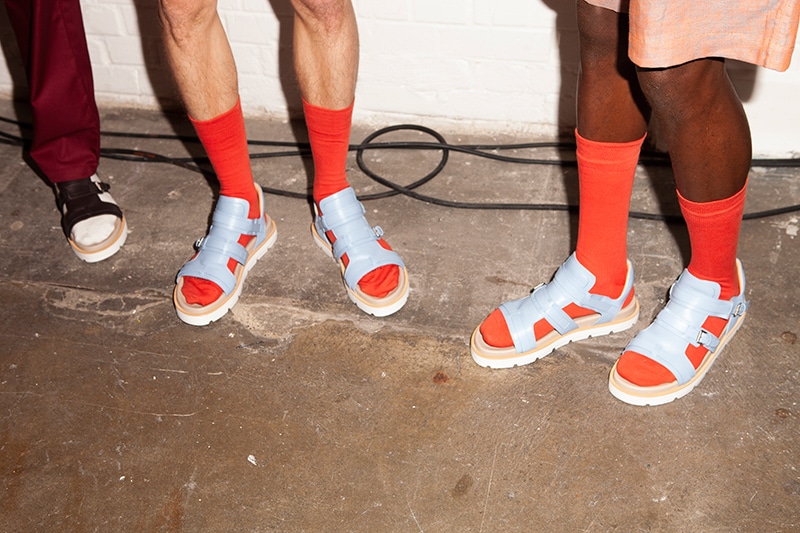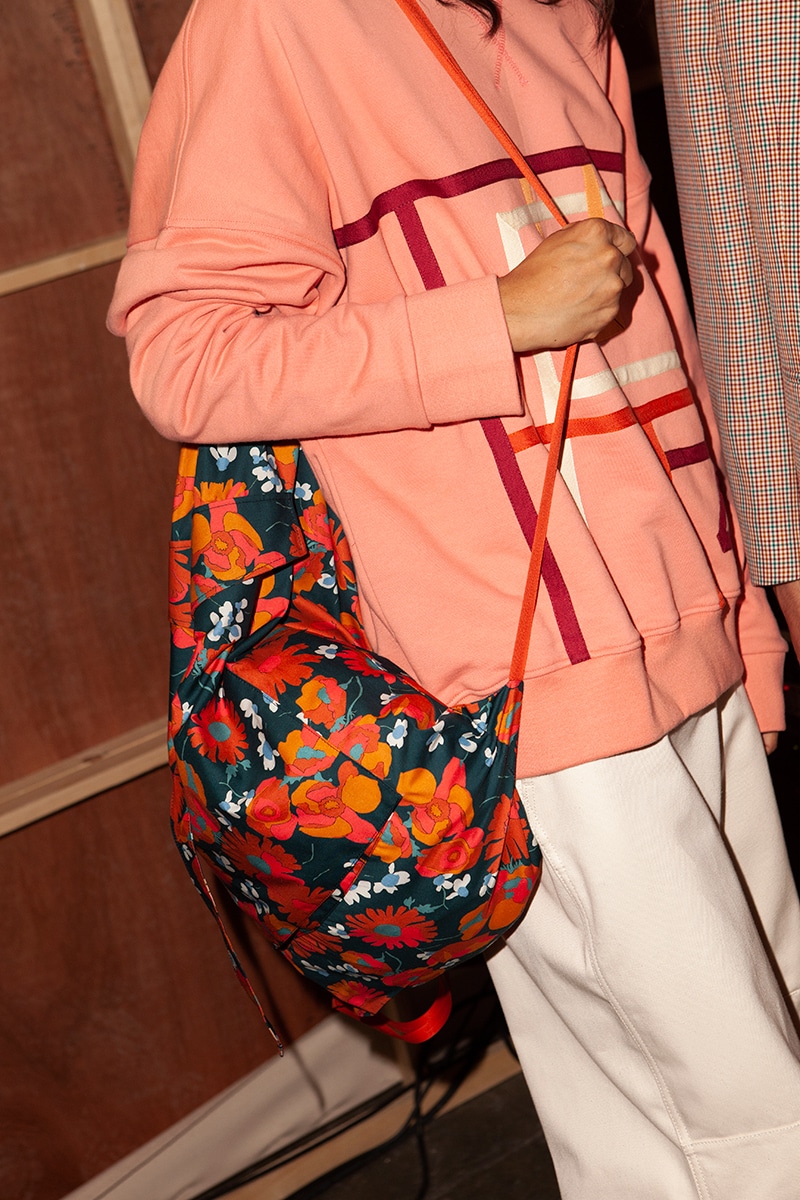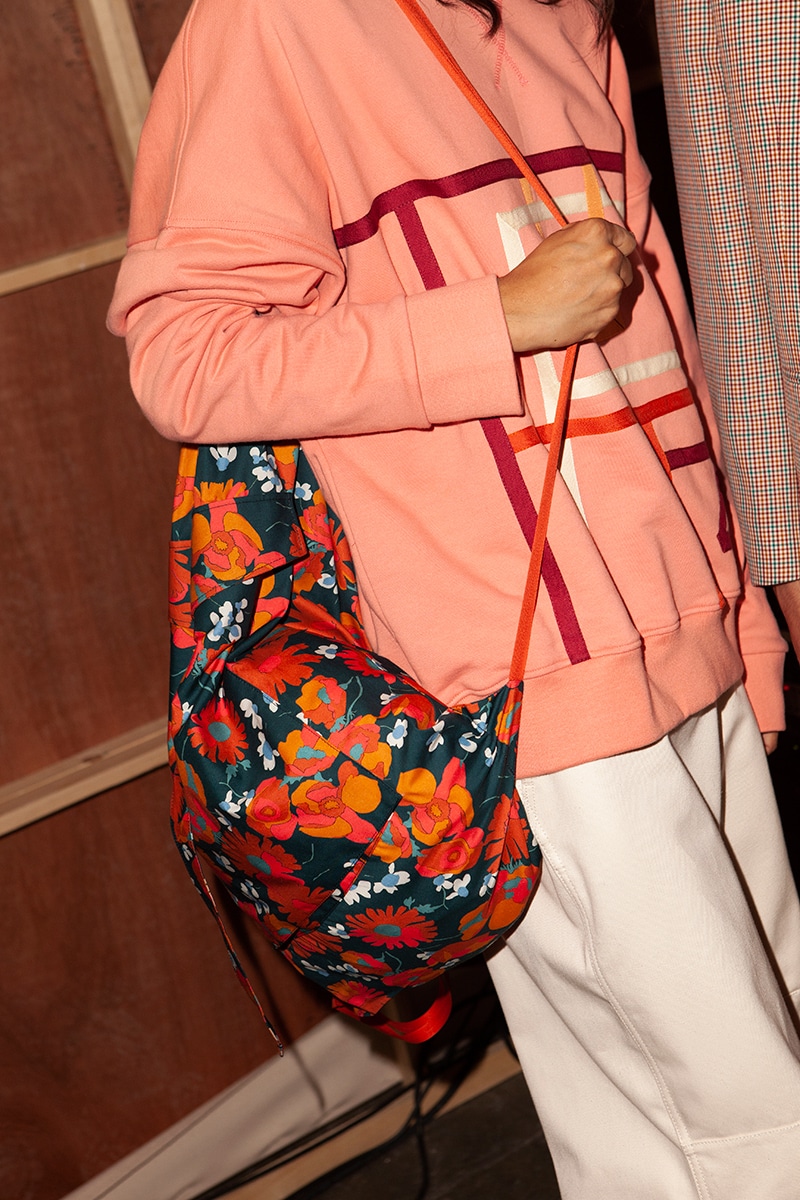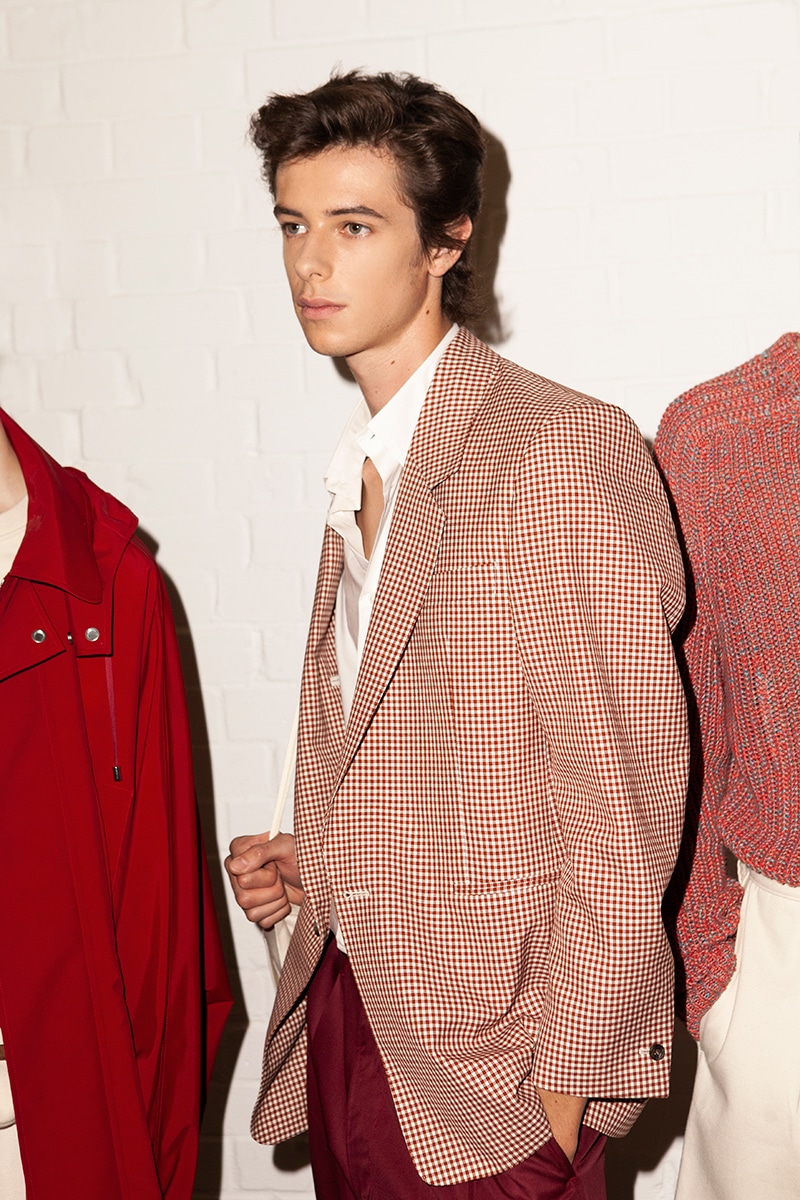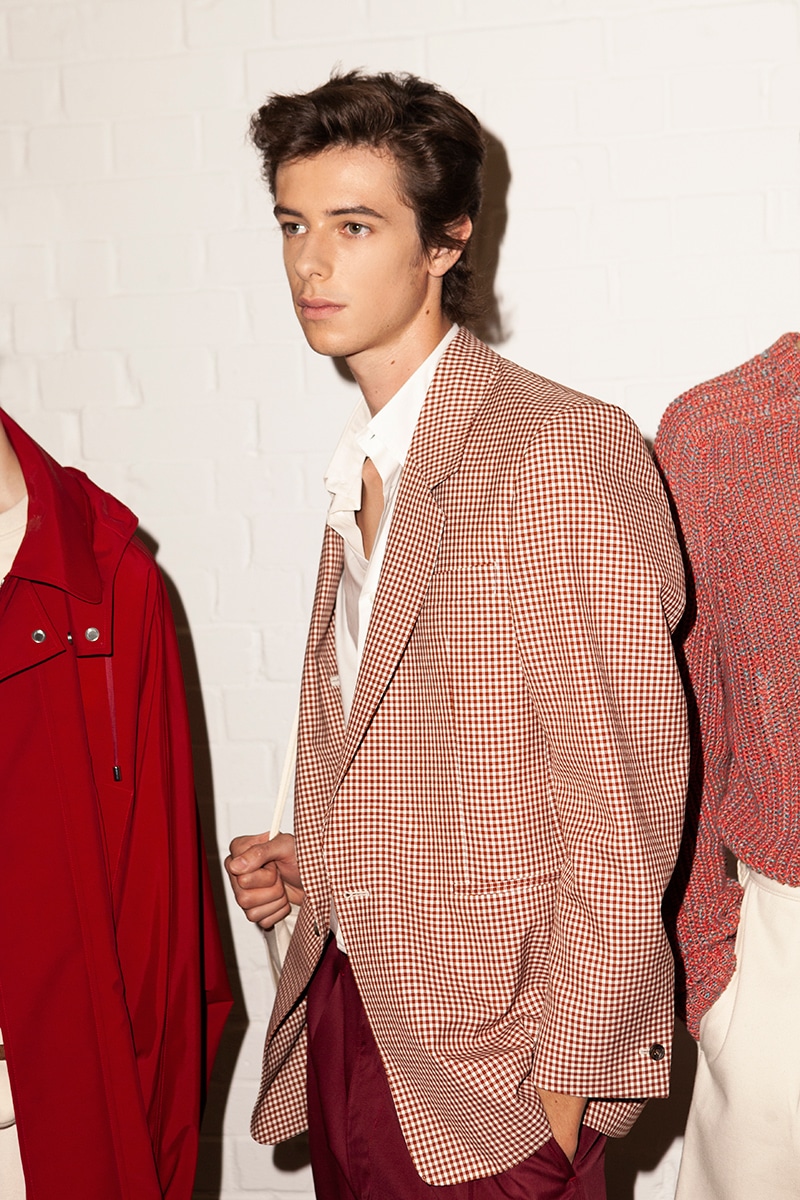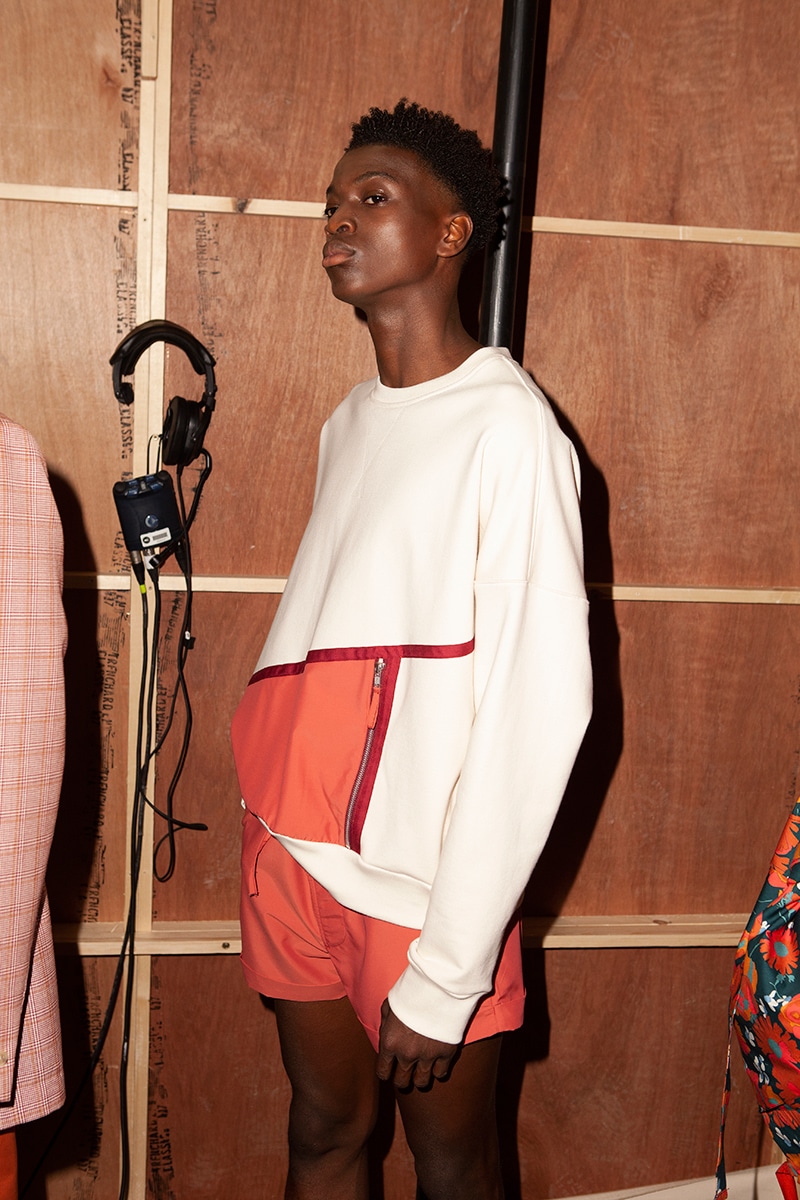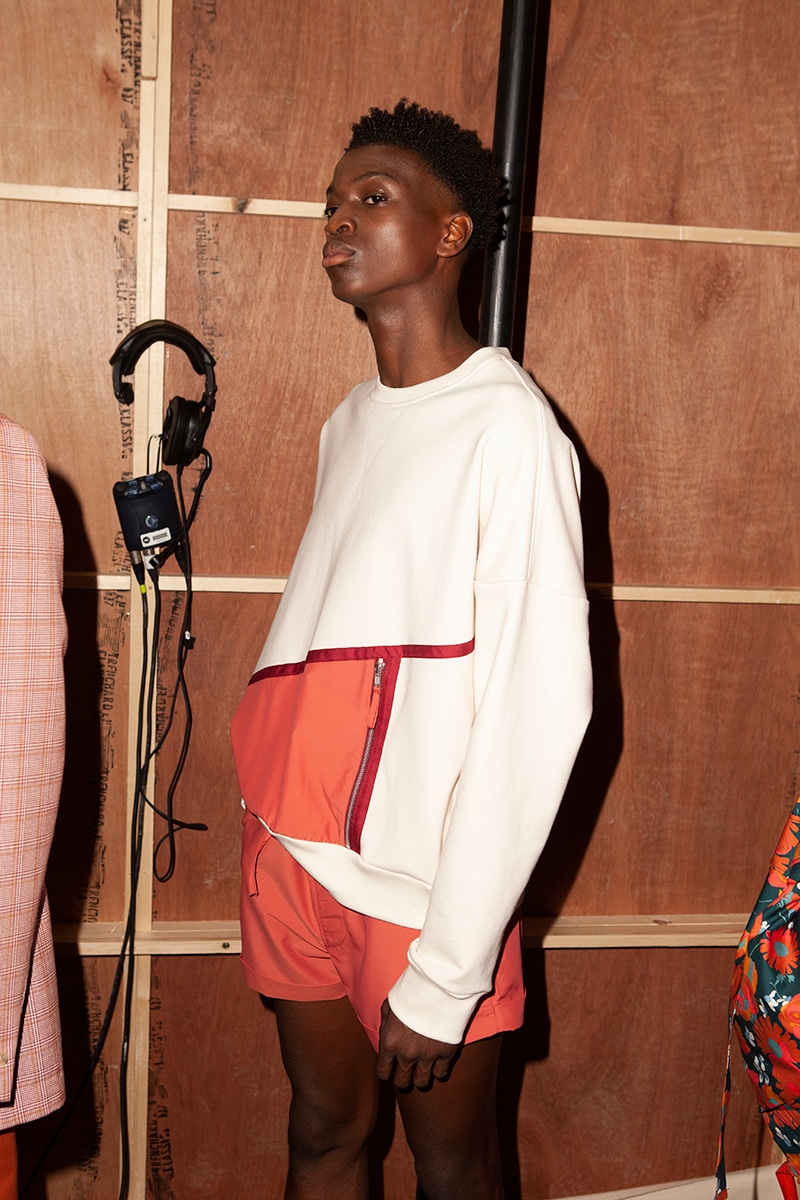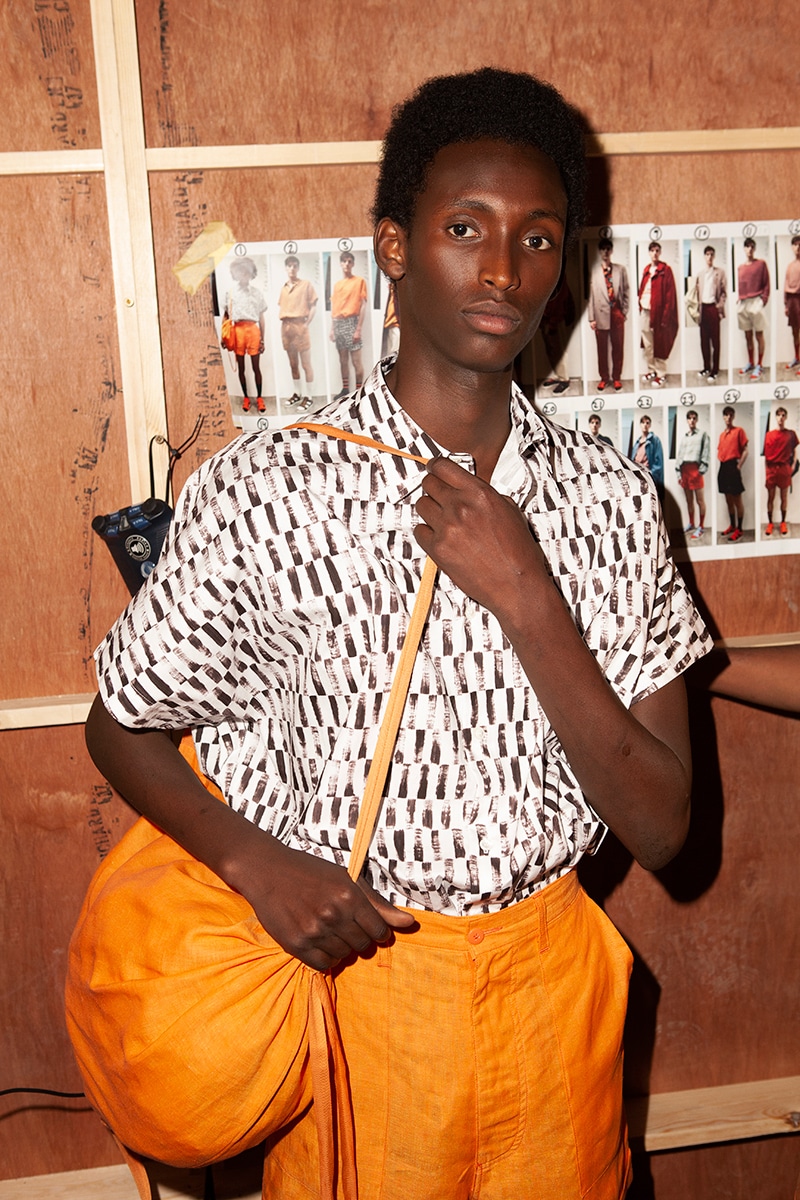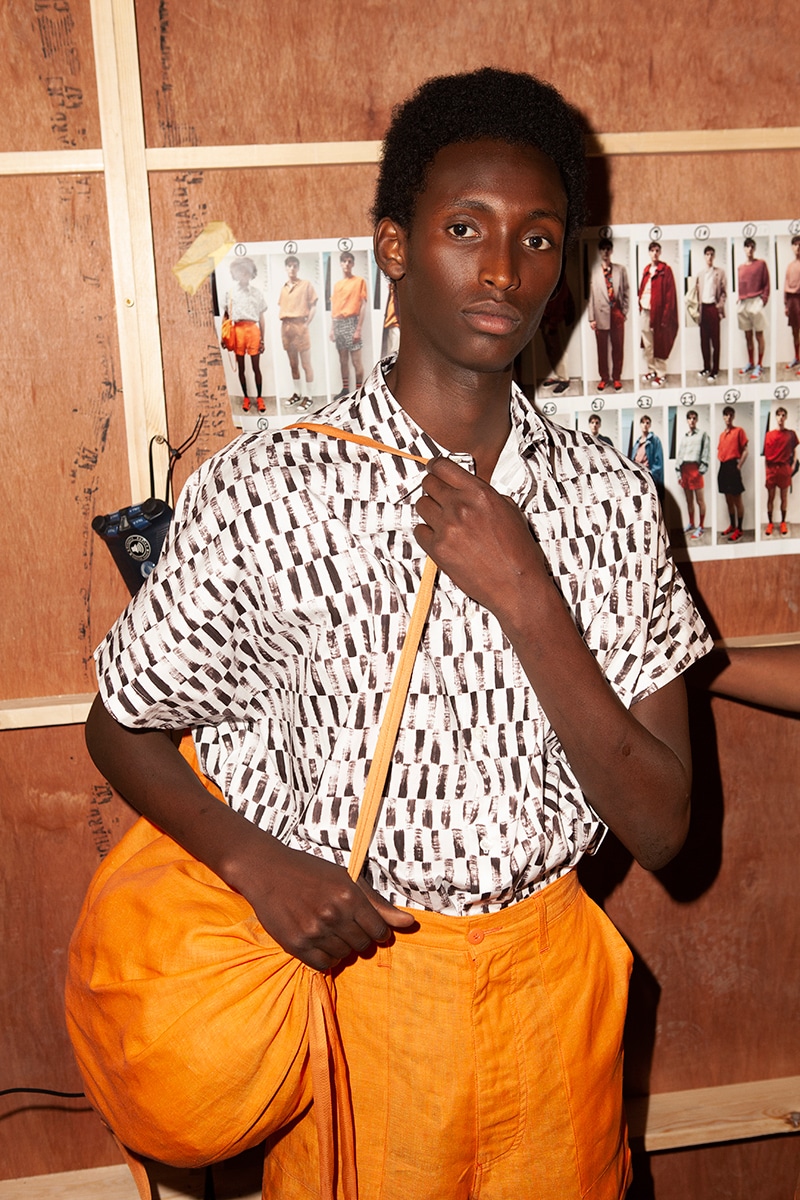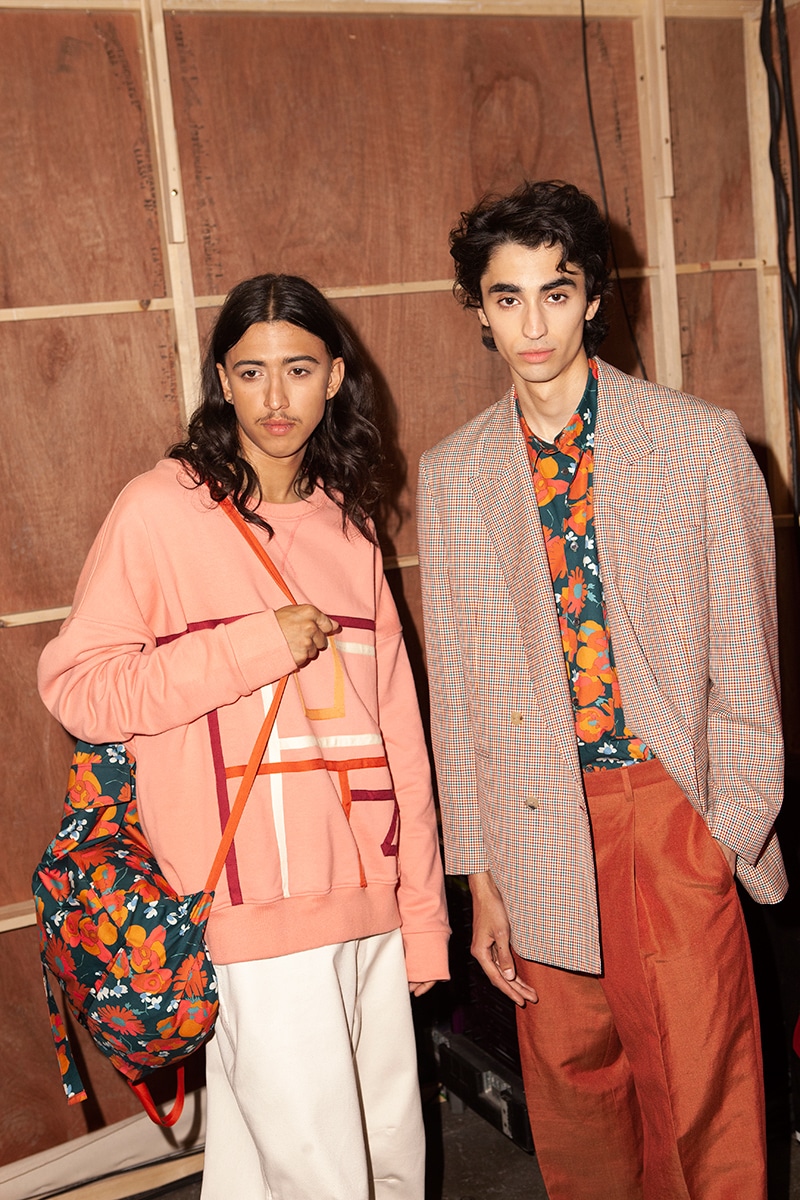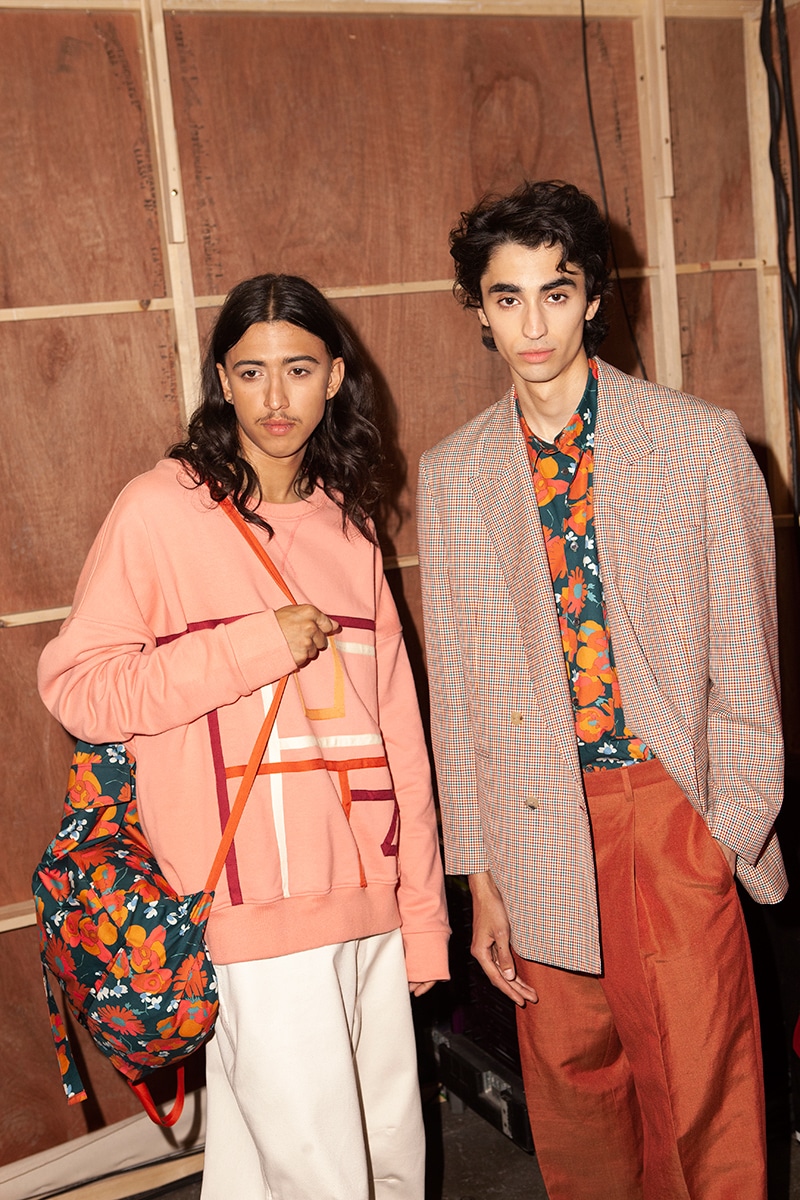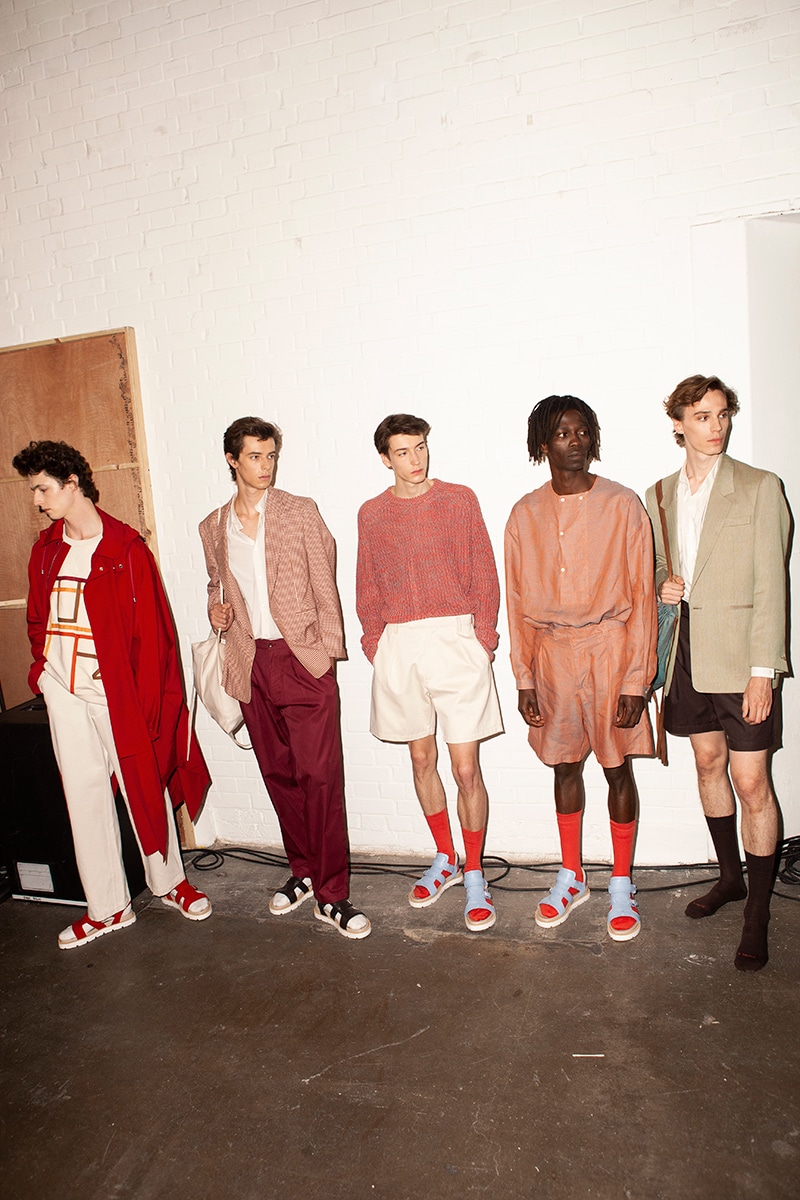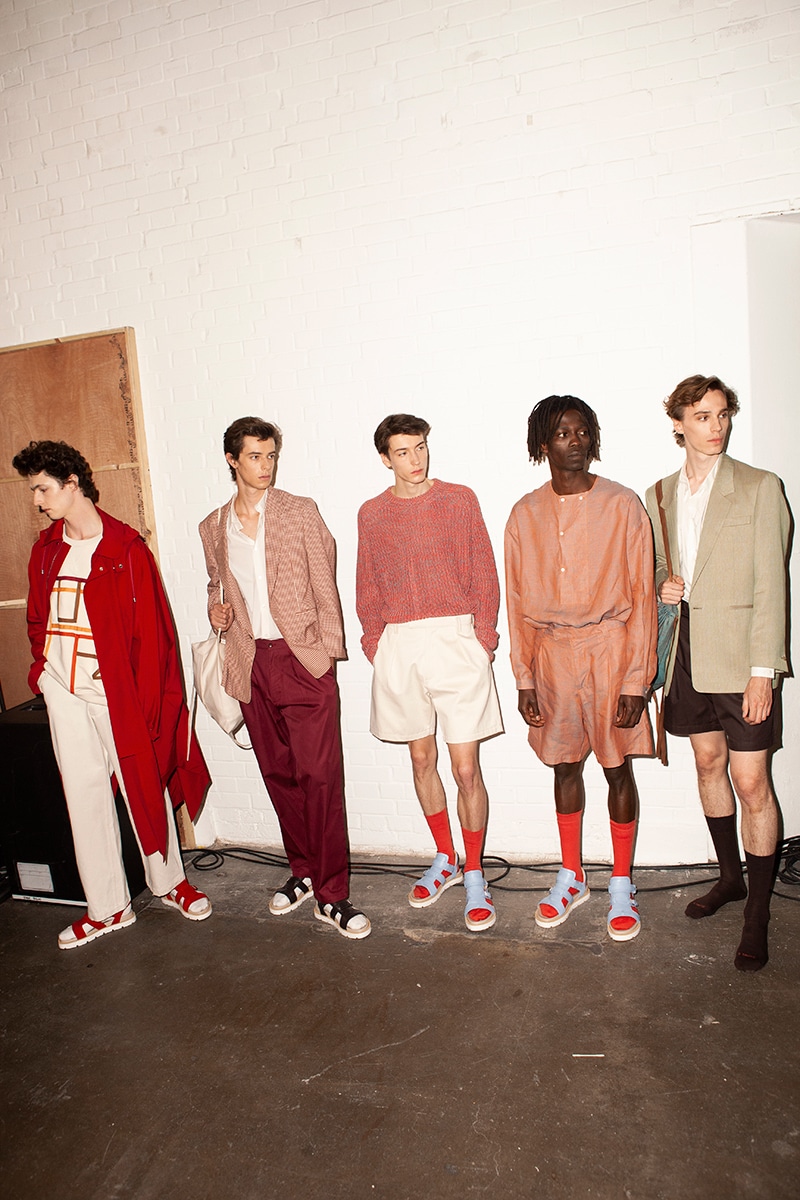 Taking inspiration from wallpaper and upholstered sofas from the late Seventies photography of Tish Murtha, Patrick Grant of Etautz presents a juicy, sun-drenched collection of loose fit cotton and linens for his menswear SS20 collection.
Strolling down the runway to Minnie Ripperton's 'Fleurs', the show opens with a model dressed in a nostalgic tangerine look, featuring linen work shorts, a drawstring bag, and an airy cotton shirt. As 'fleurs' plays on, the models file out continuing the fruity theme with outfits in tropical flavors such as kiwi linen shorts and kumquat shaded sweatshirts.
The Etautz lineup changes in gradient frequently as the juicy shades turn to deep oxblood and rust, reminiscent of a perfect sunset or a warning-sign sunrise. With 70 percent of the pieces being made in Etautz factory in Blackburn, Lancashire, the collection welcomes true British summer essentials – Parka's and Macs – in pomegranate wool and nylon complimented by cotton military denim trousers in ecru.
Sky blue cotton changes the color palate again, introducing a fresh beach feeling to the collection. A blue and white striped jumper brings to mind beach towels and huts, while salt and pepper shirts mix grey and fawn shades appearing iridescent as the color glimmers, mimicking the sea. Seventies-inspired work shorts are replaced by sports shorts in sky blue linen, evocative of swimming trunks with contrast stitching and a drawstring. The inspiration of upholstered sofas makes an appearance in print on drawstring bags printed with a meadow of fawn, blue and lemon flowers.
The palate returns to tangerine, bringing in coral, pomegranate, and browns to finish off the sunset delivered by Etautz. Another British staple, the Harrington Jacket returns in a dusty blue to see out the breezy summer nights. Barry Manilow's Seventies track 'Mandy' is chosen to close the show as the models head home from their day at the beach – embodying the carefree, sun-kissed essence of the collection.
Backstage photographed by Elliott Morgan, in exclusive for Fucking Young!