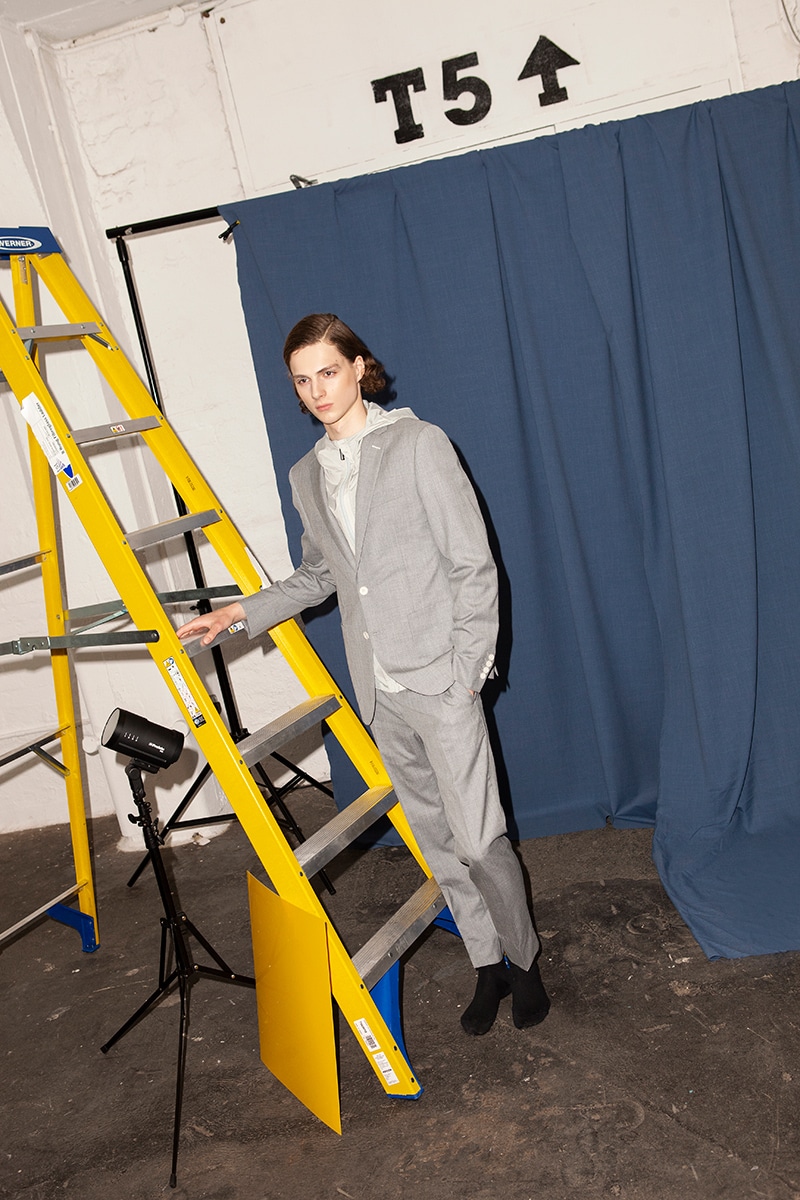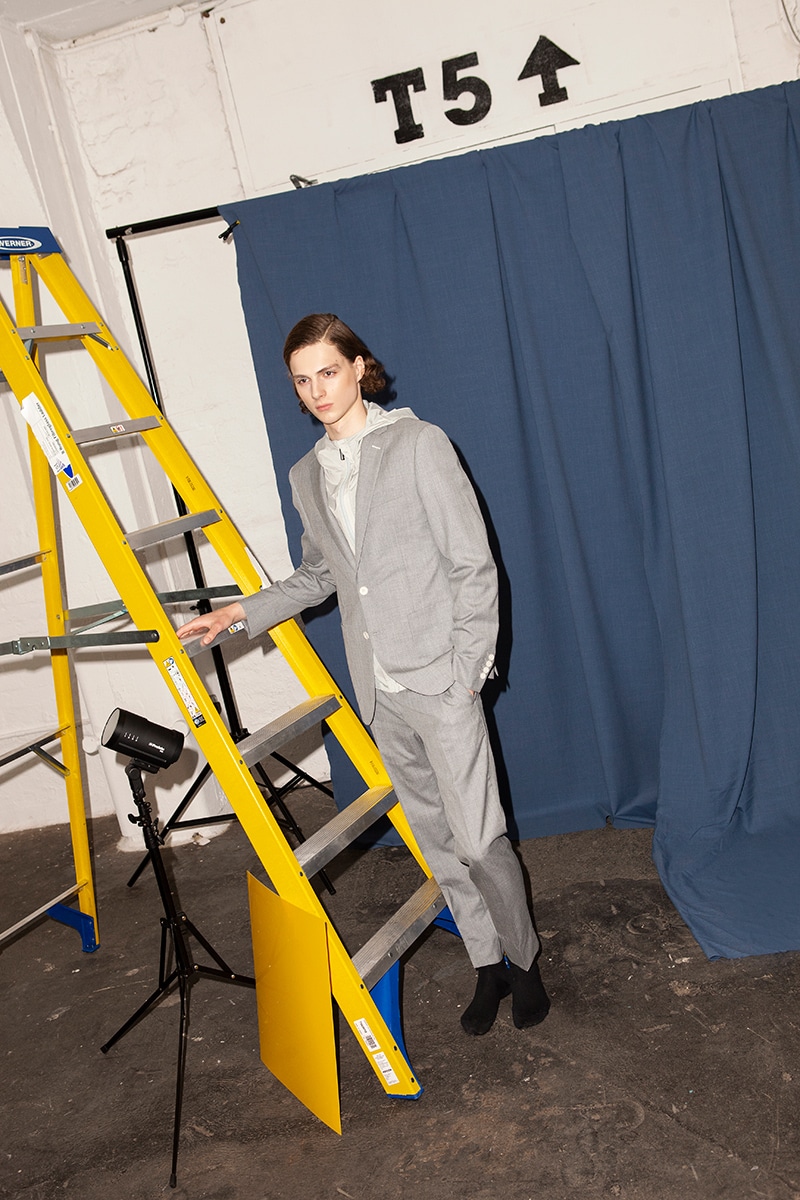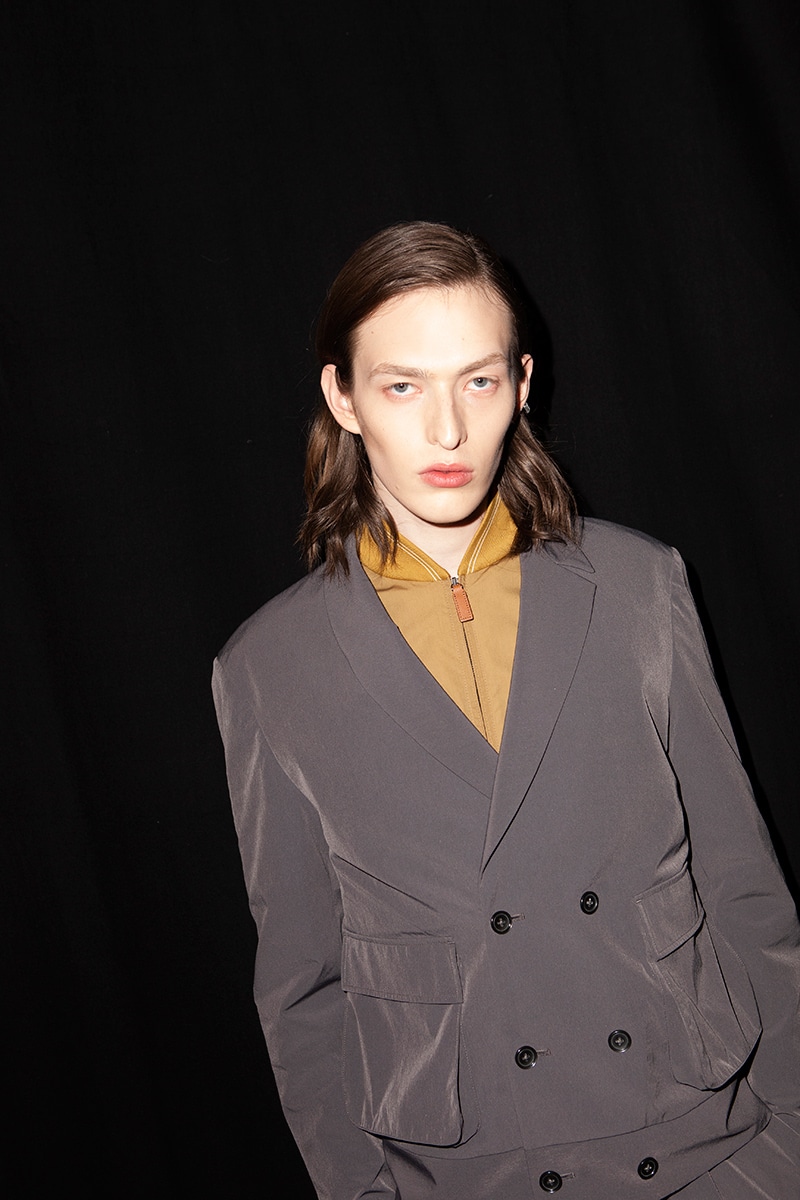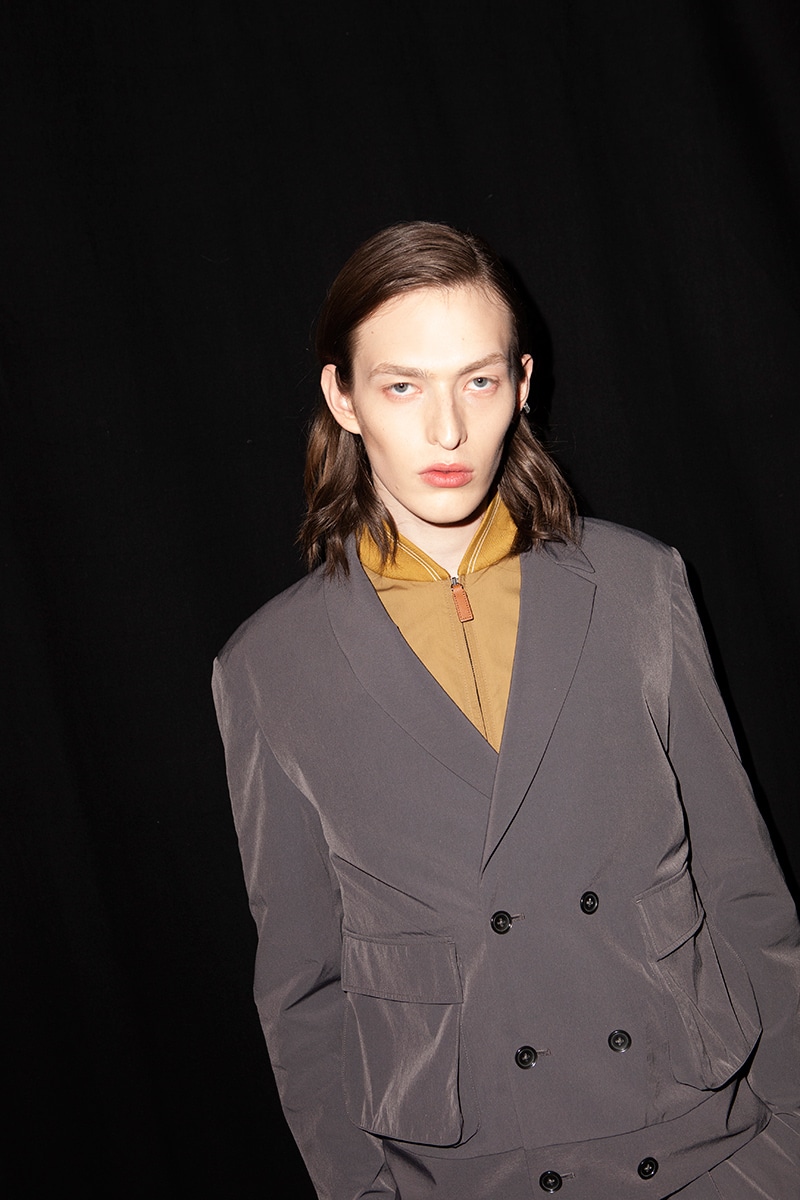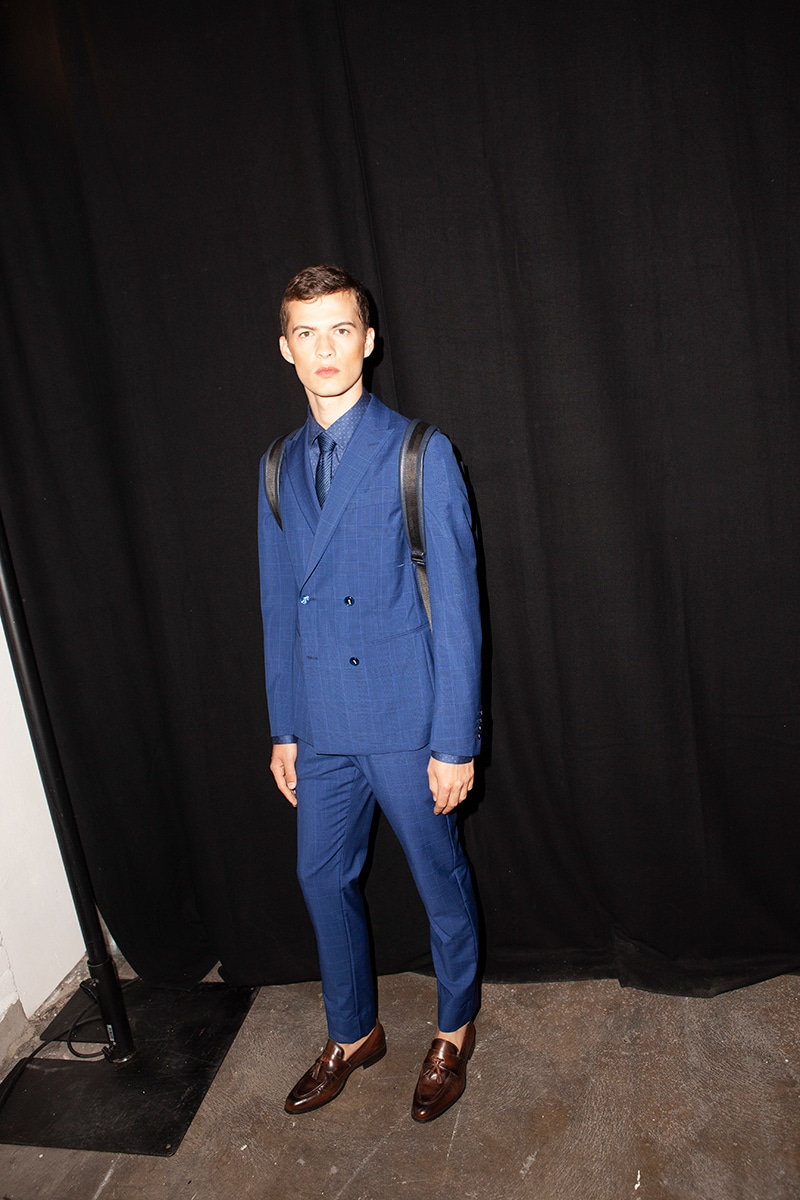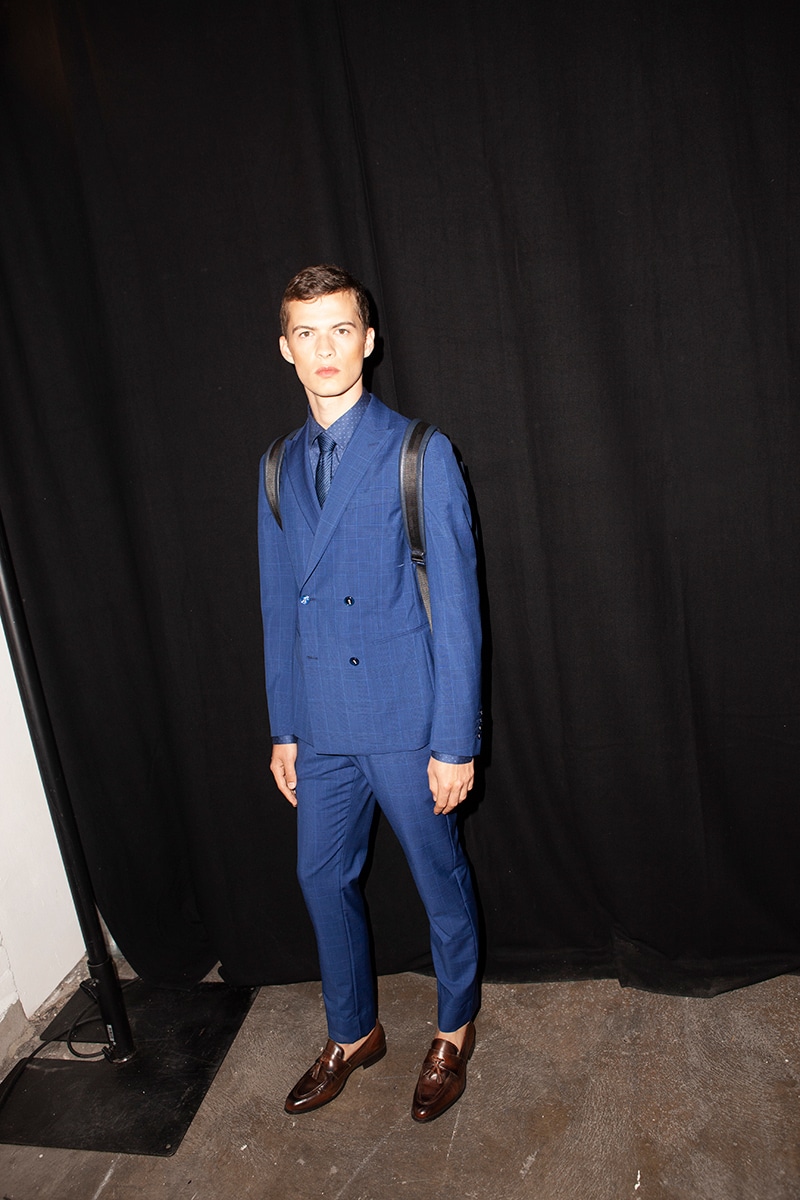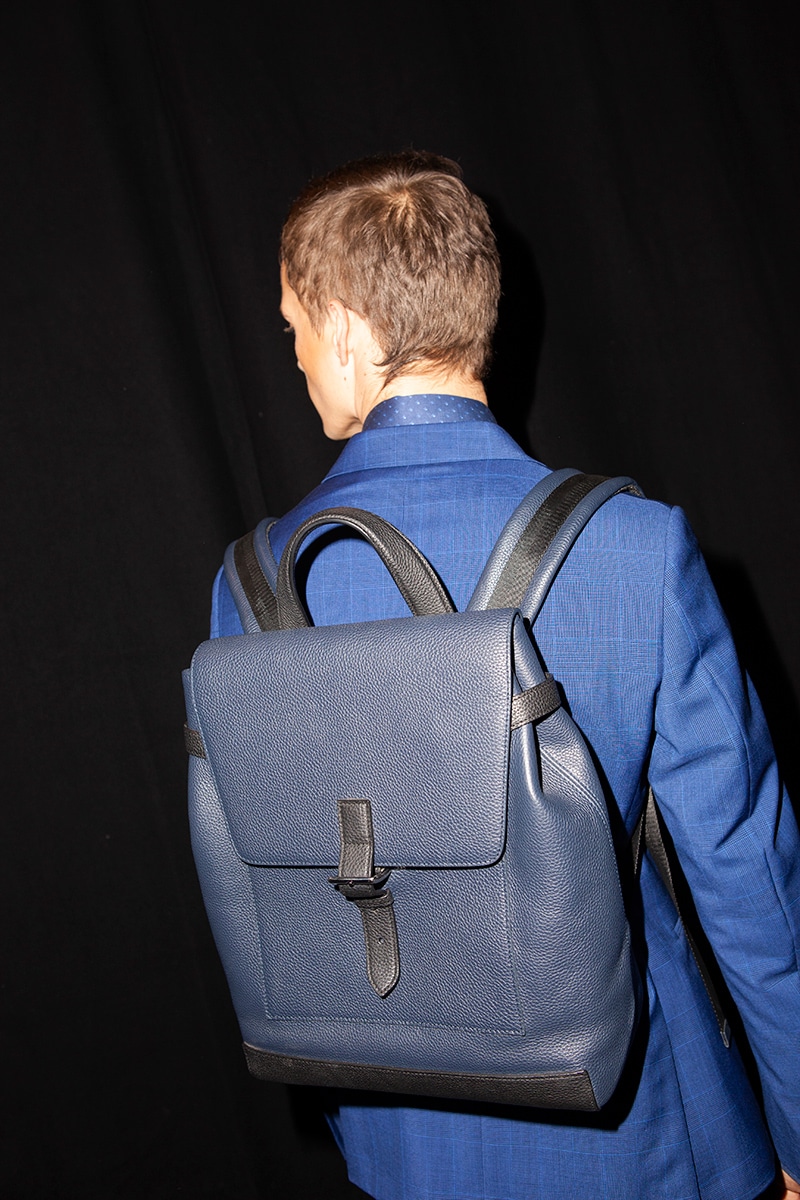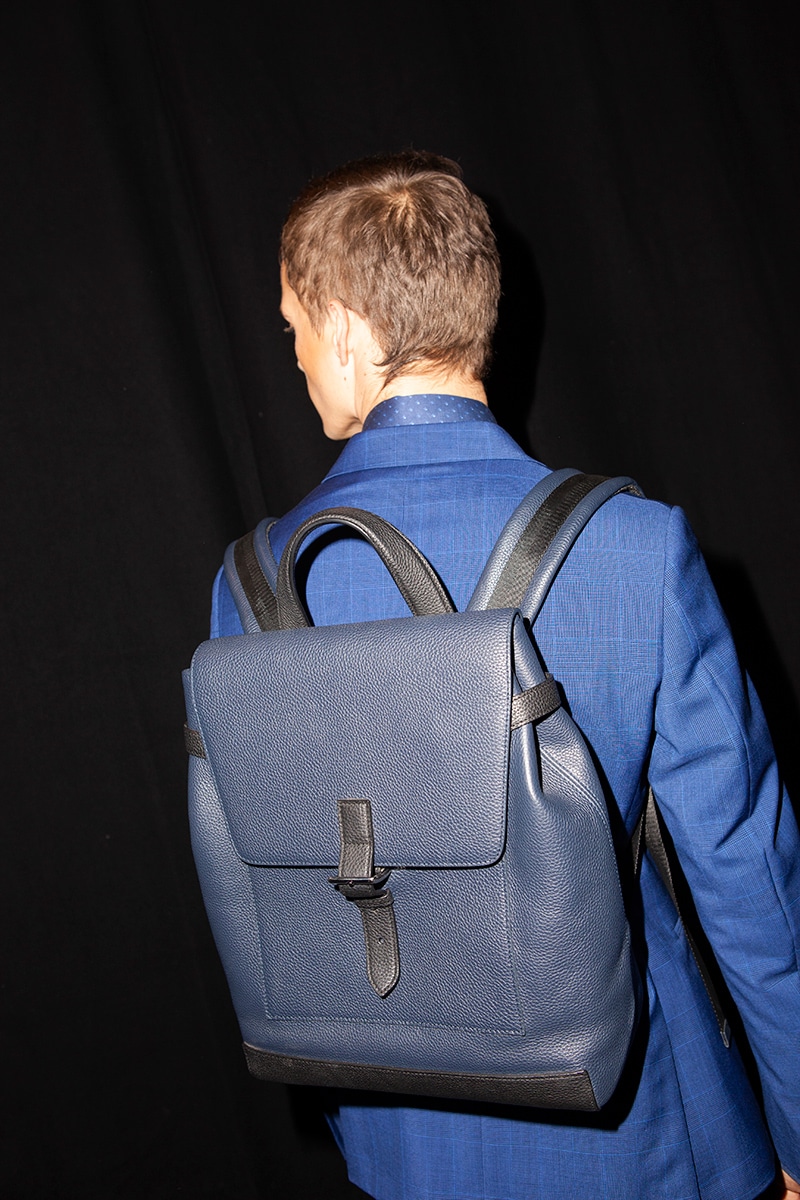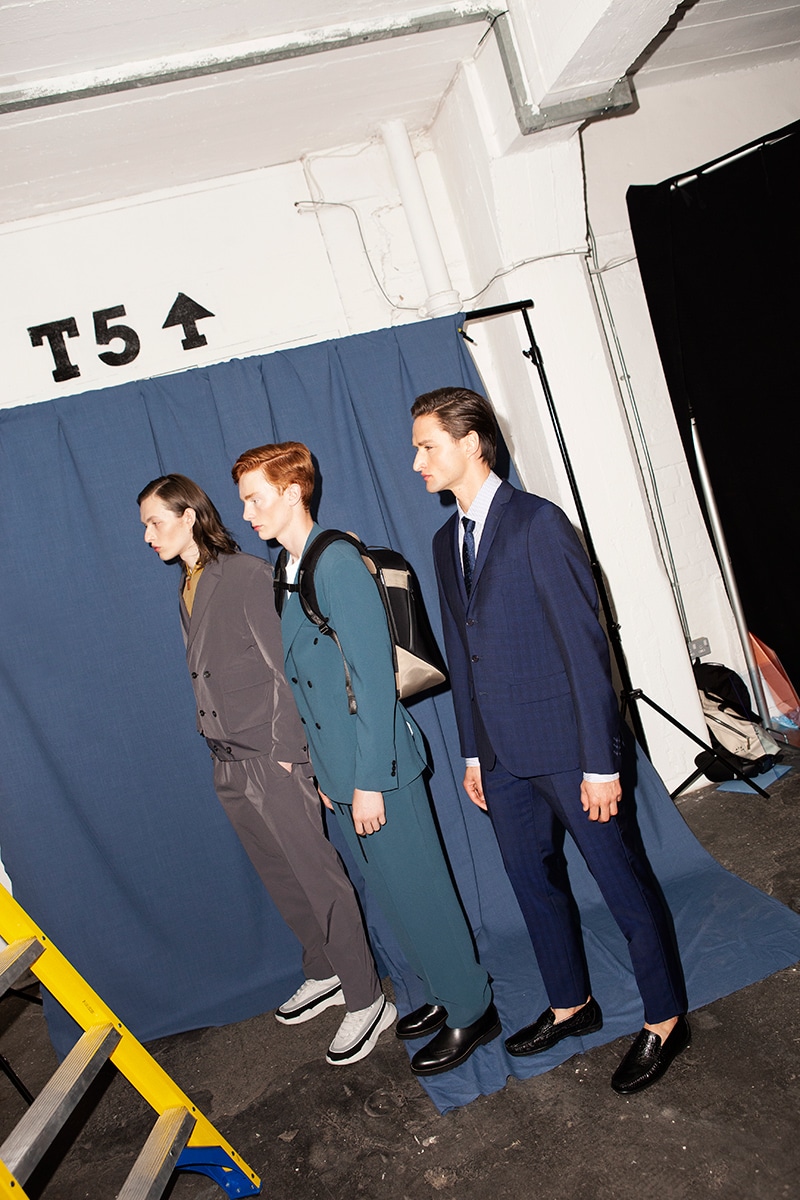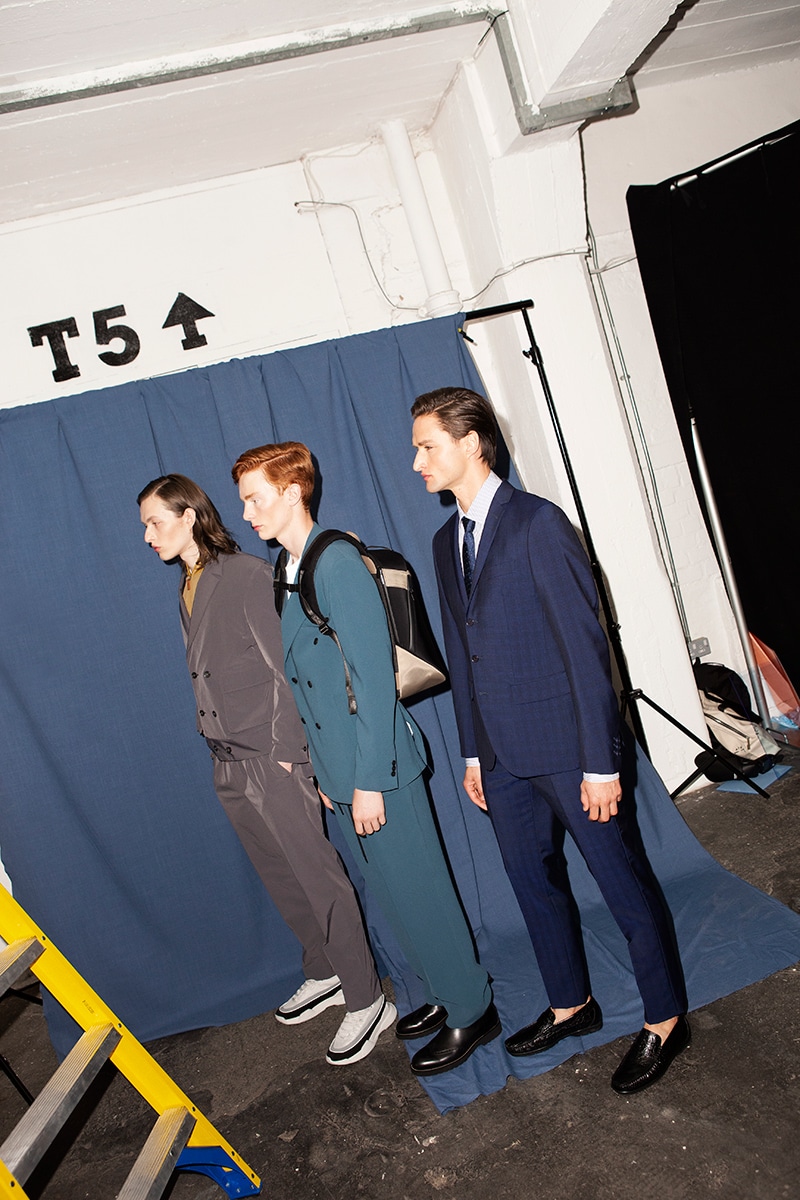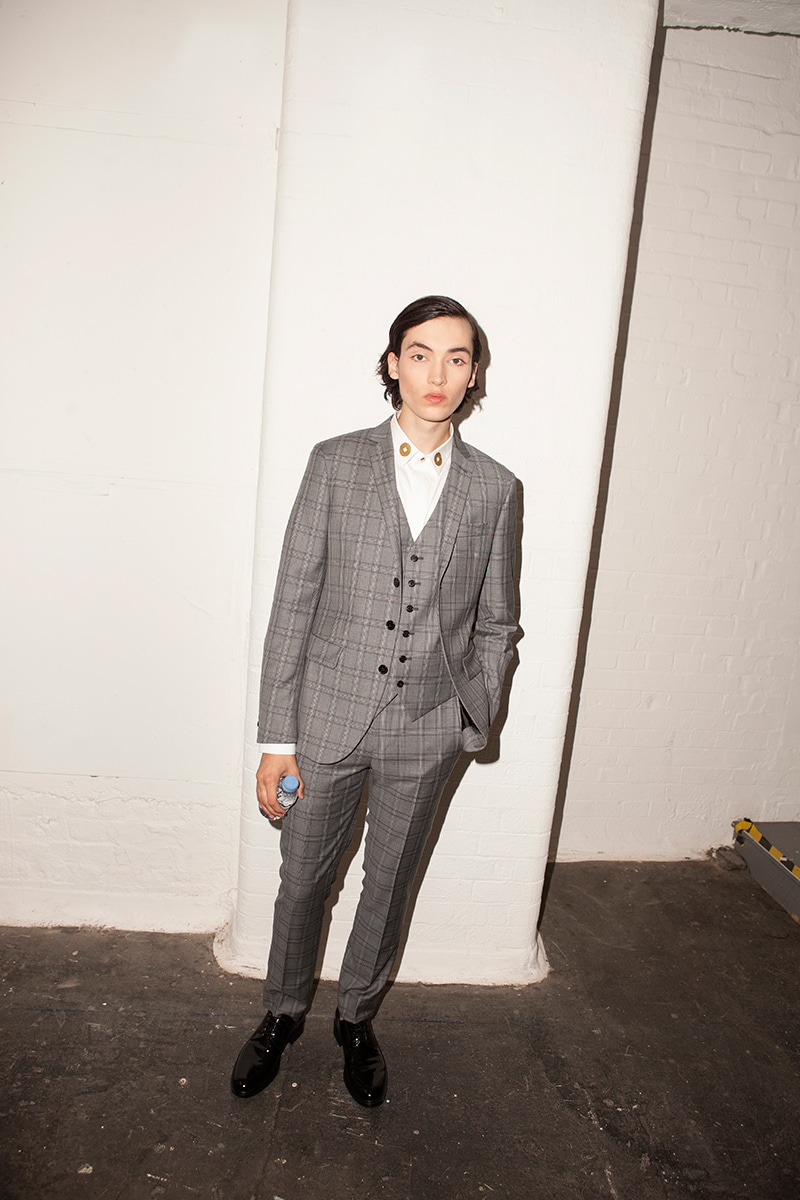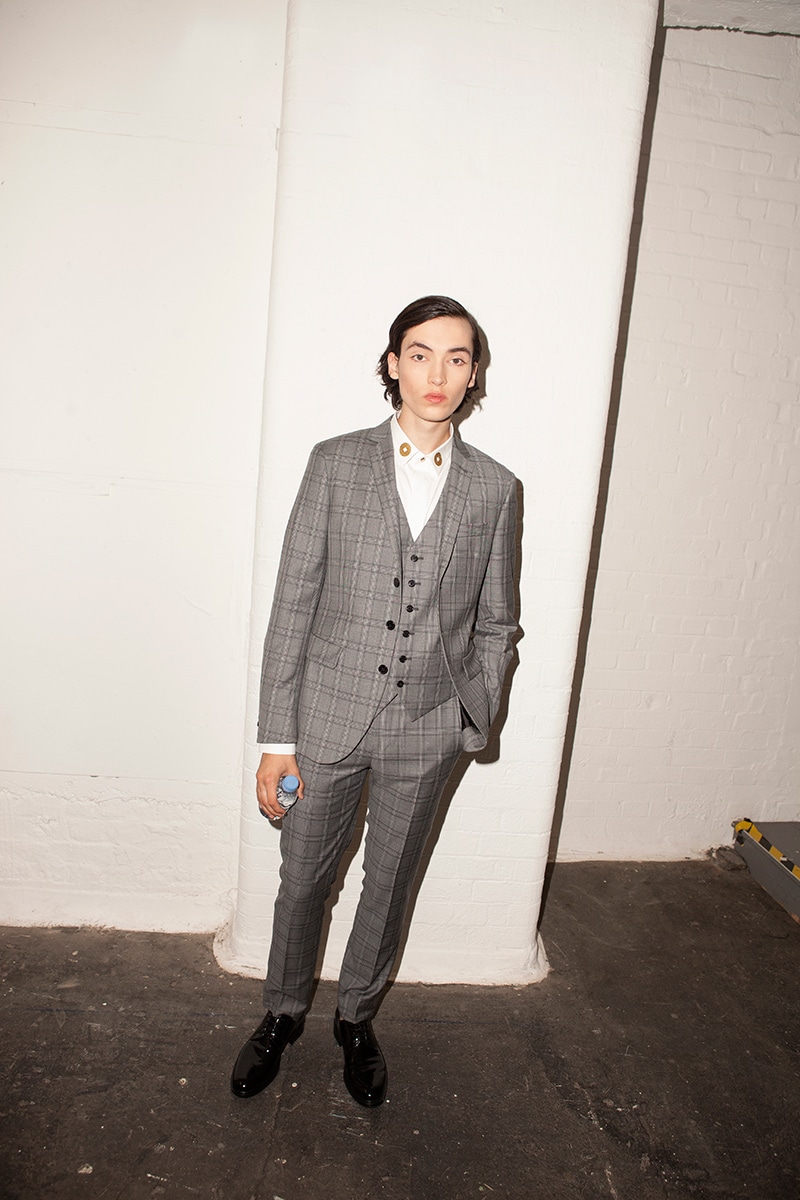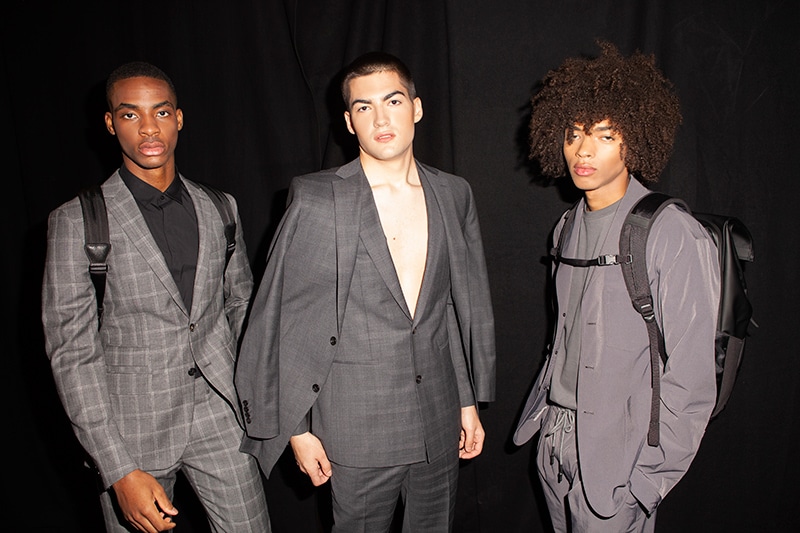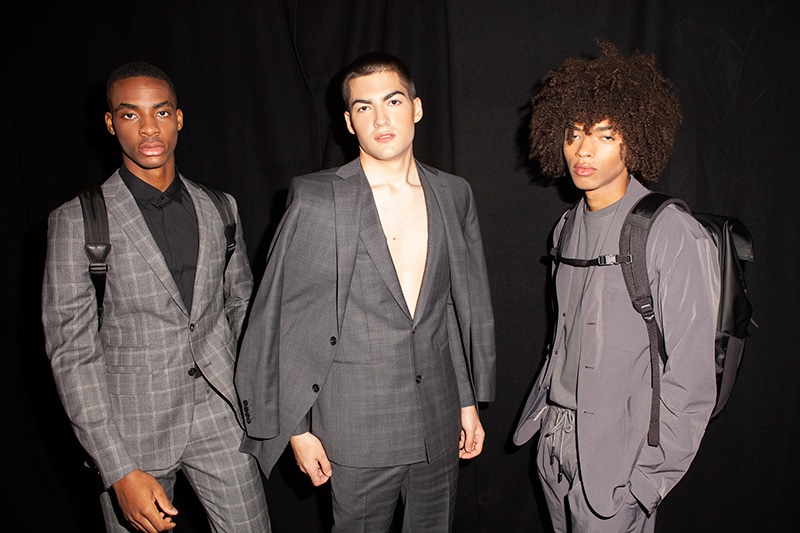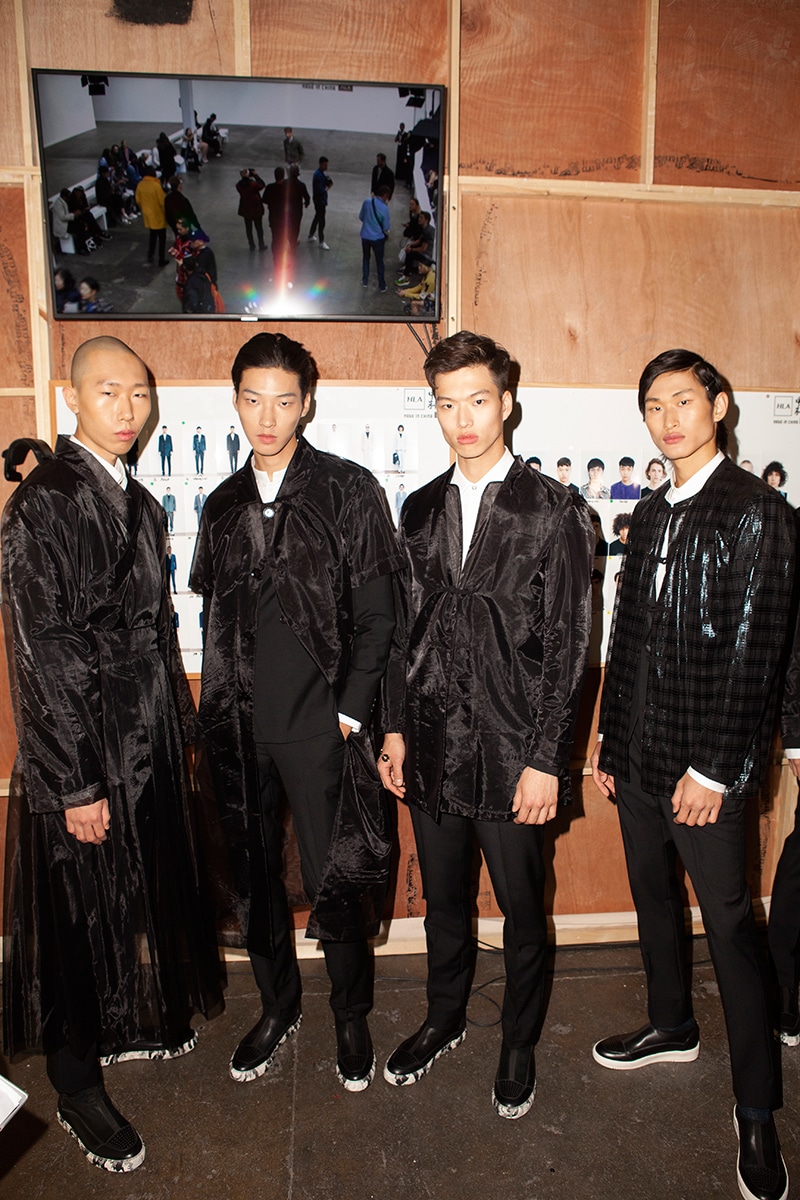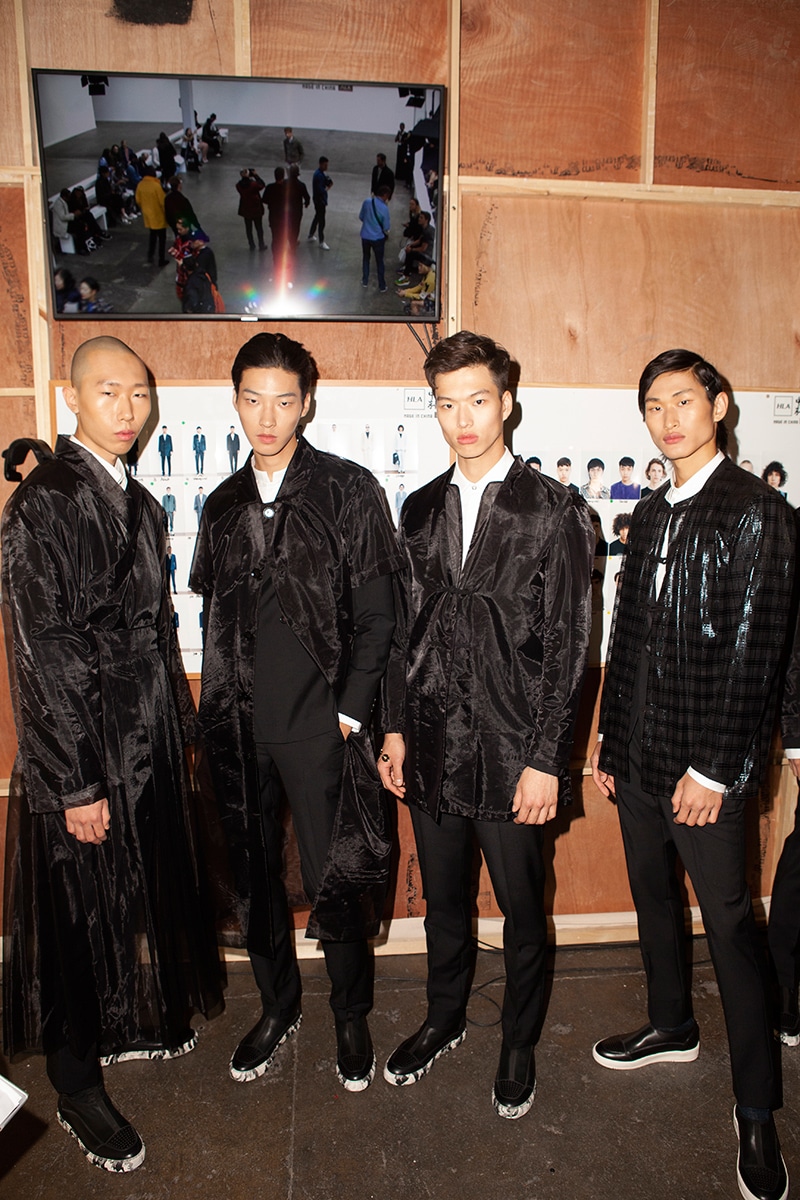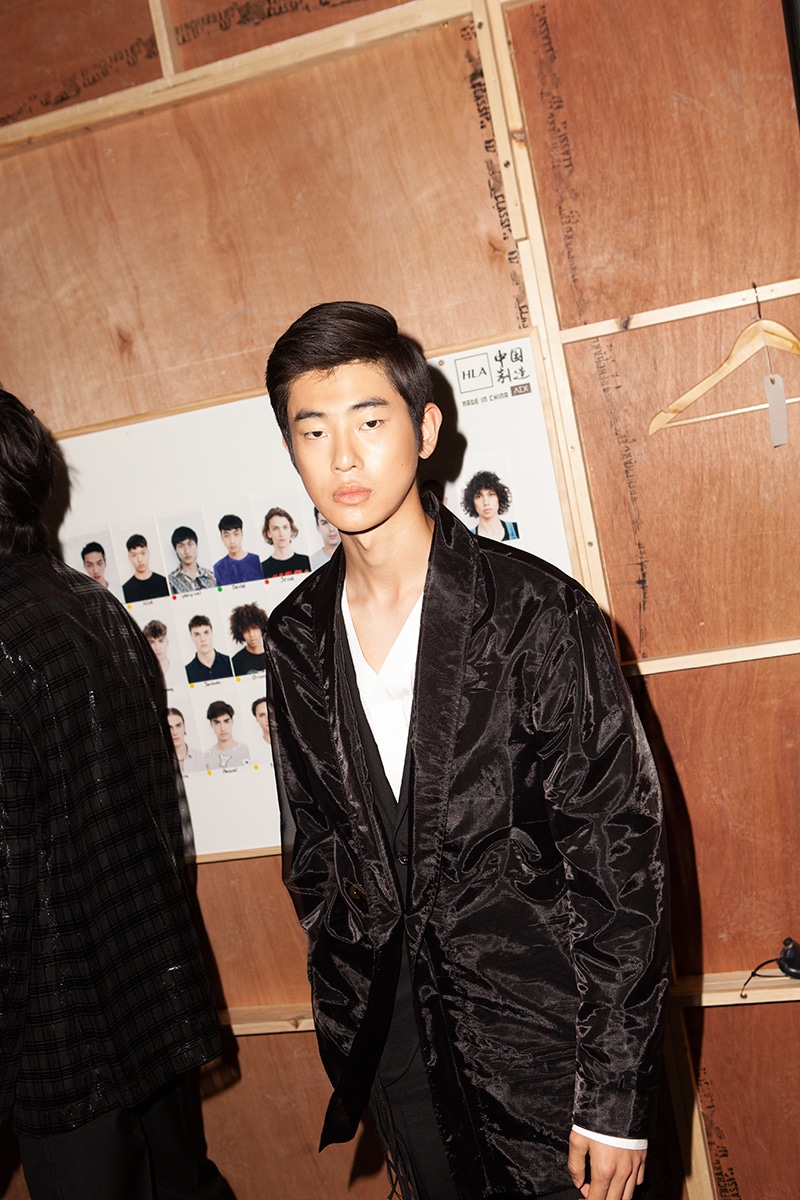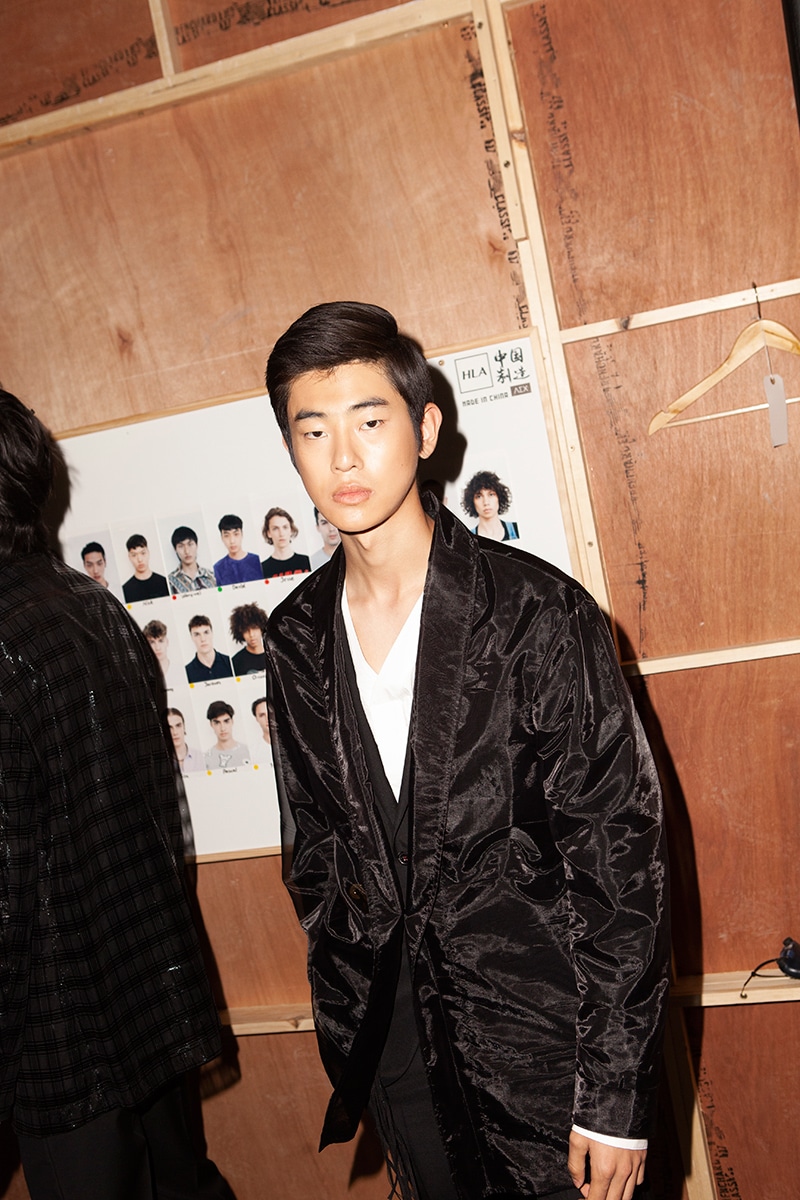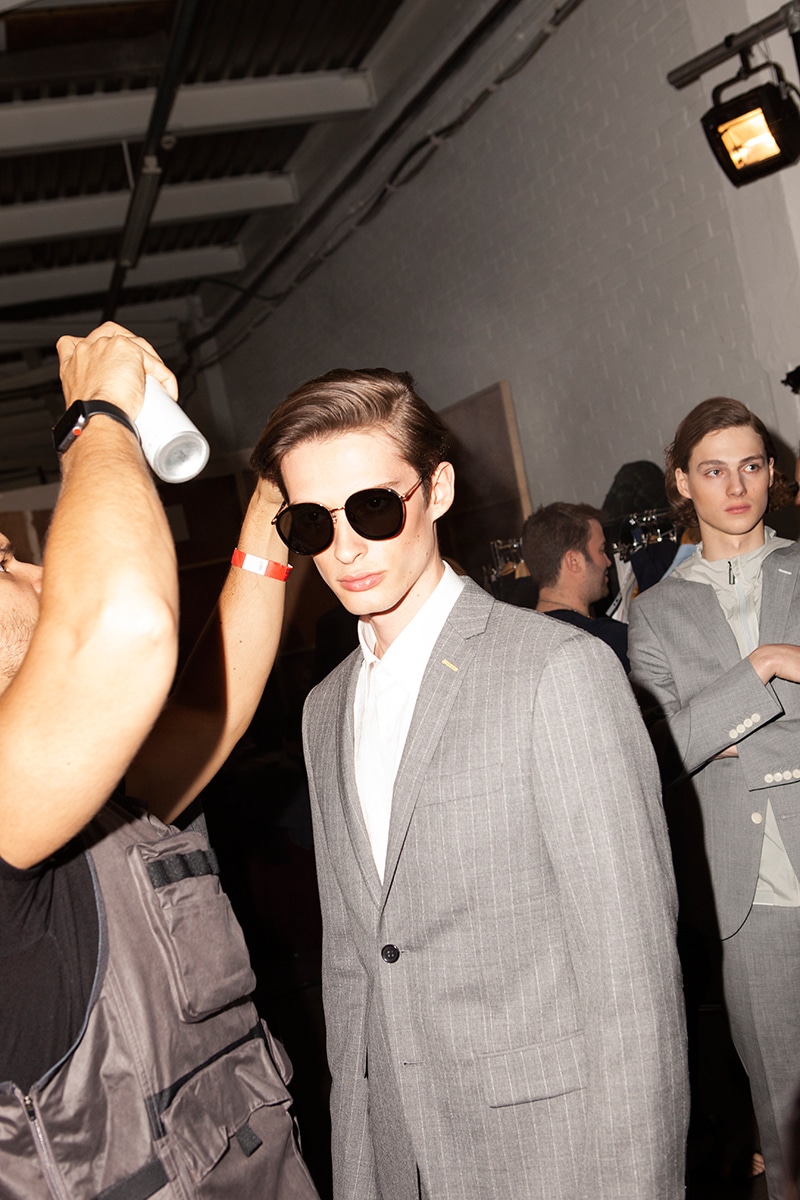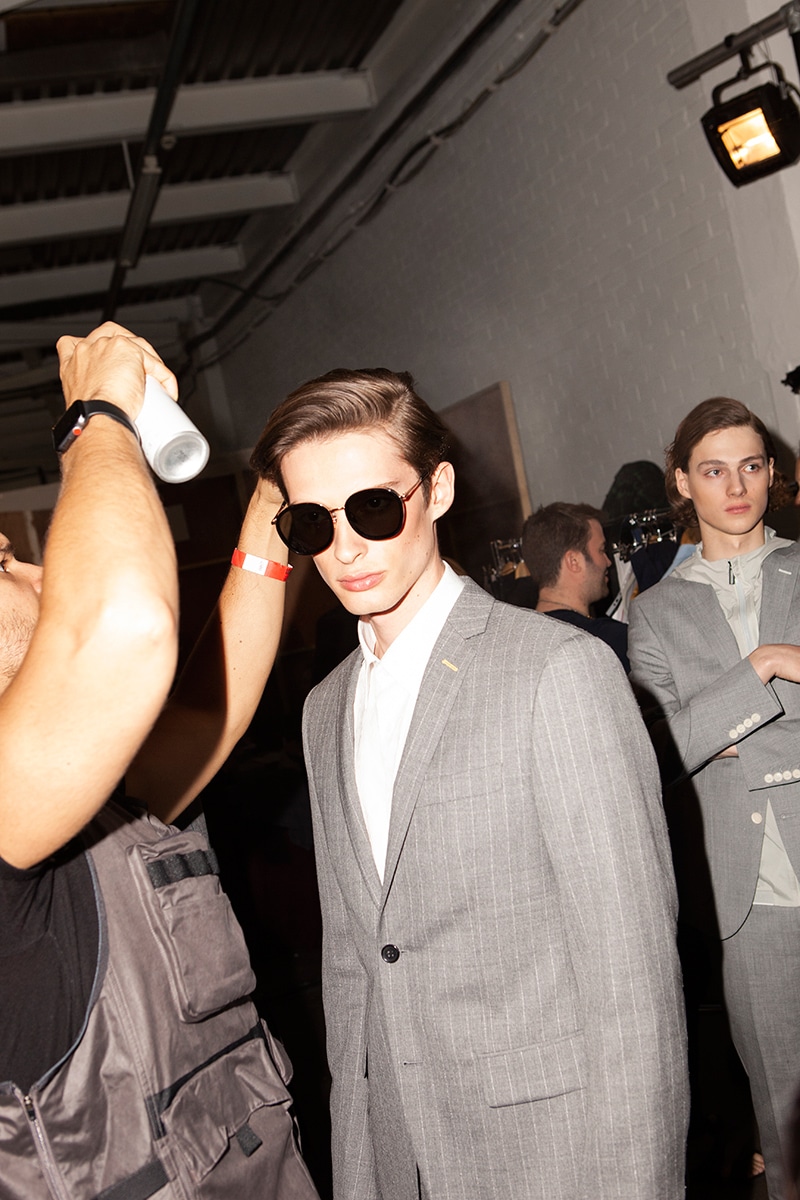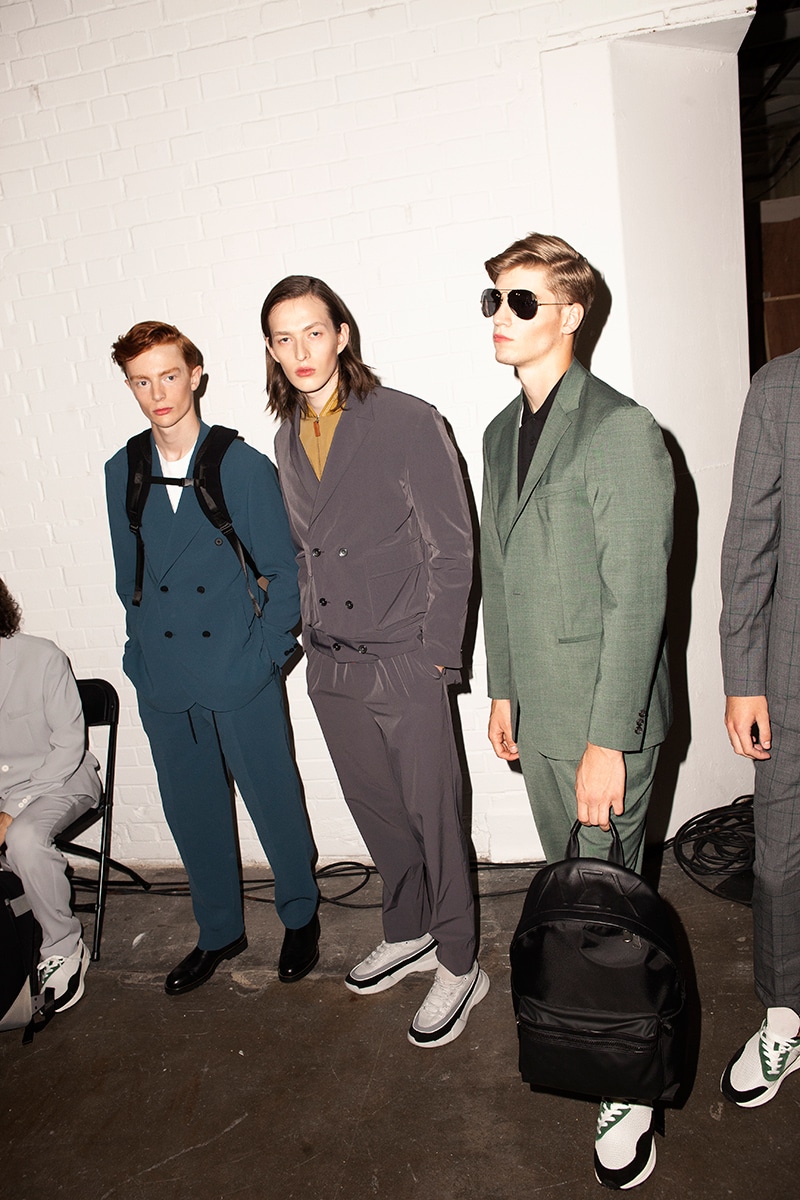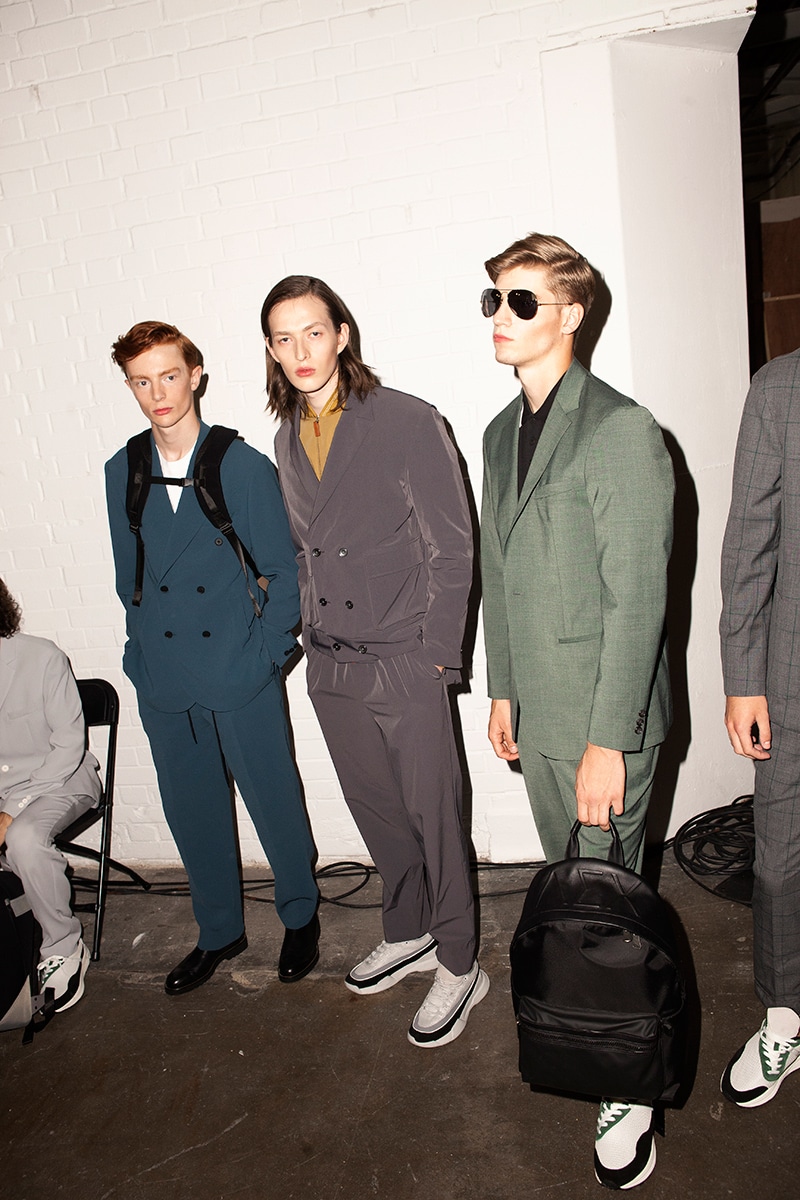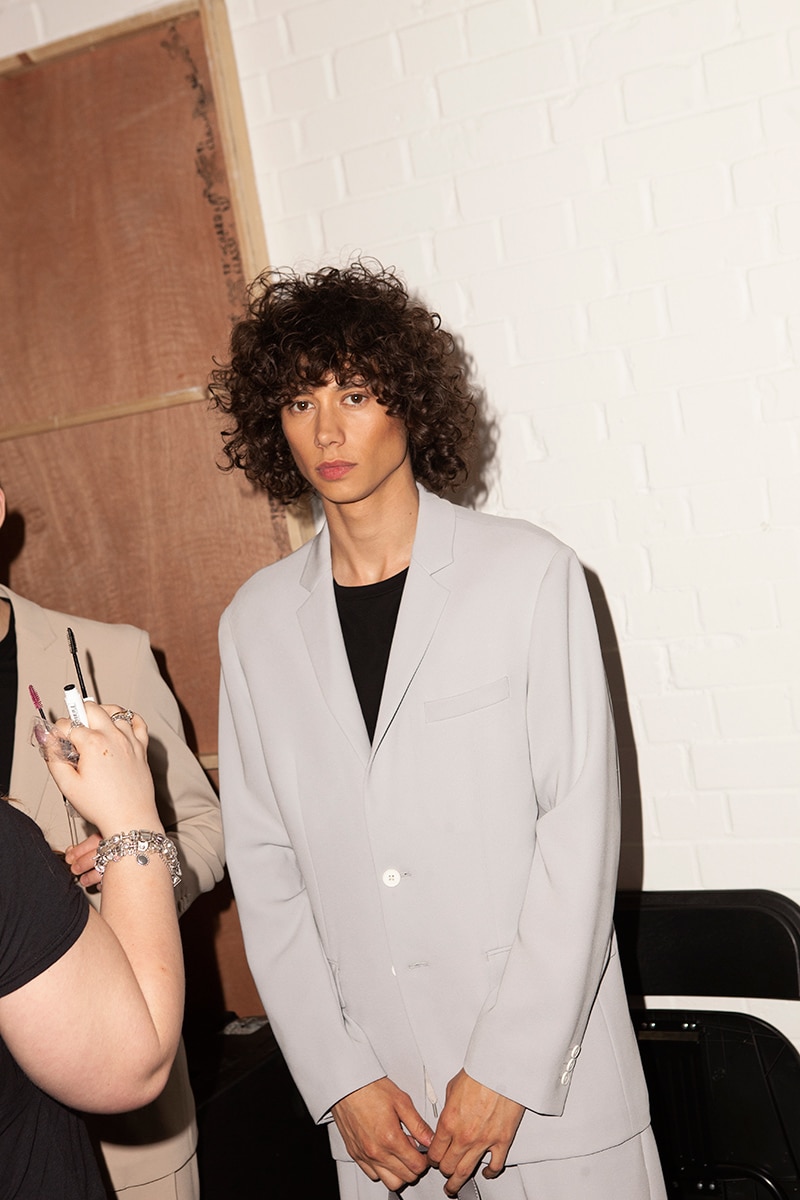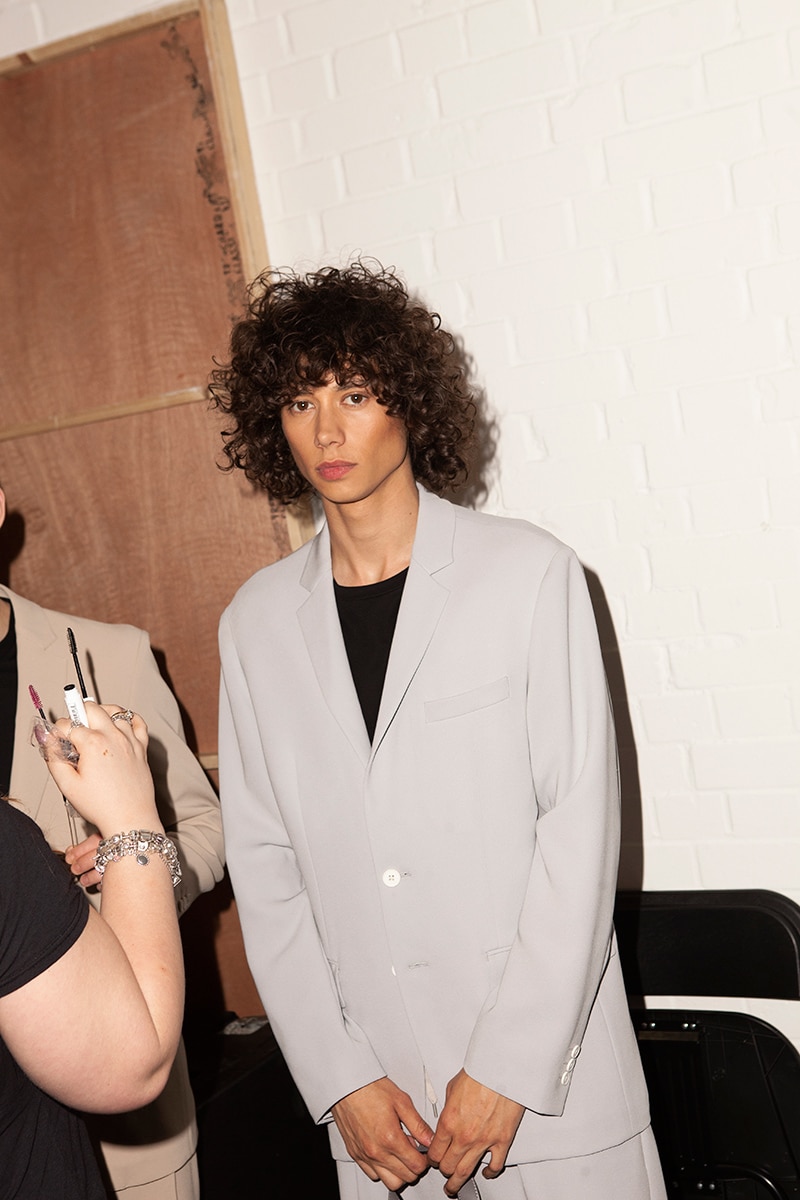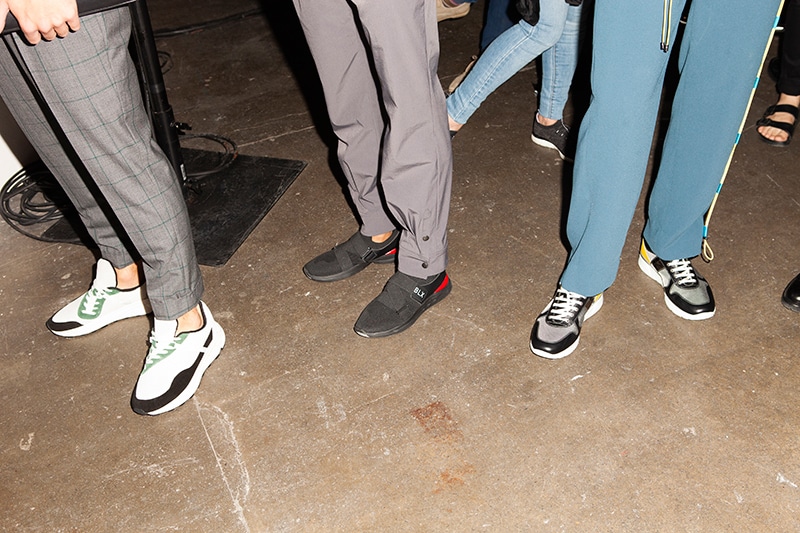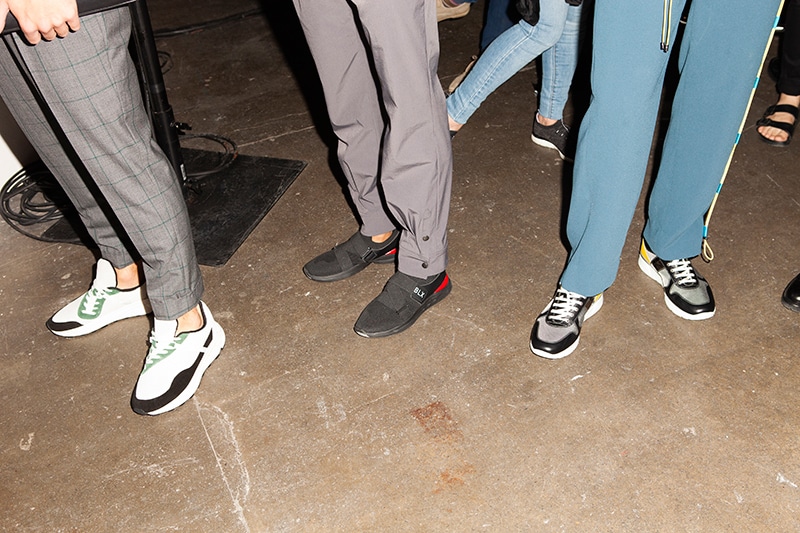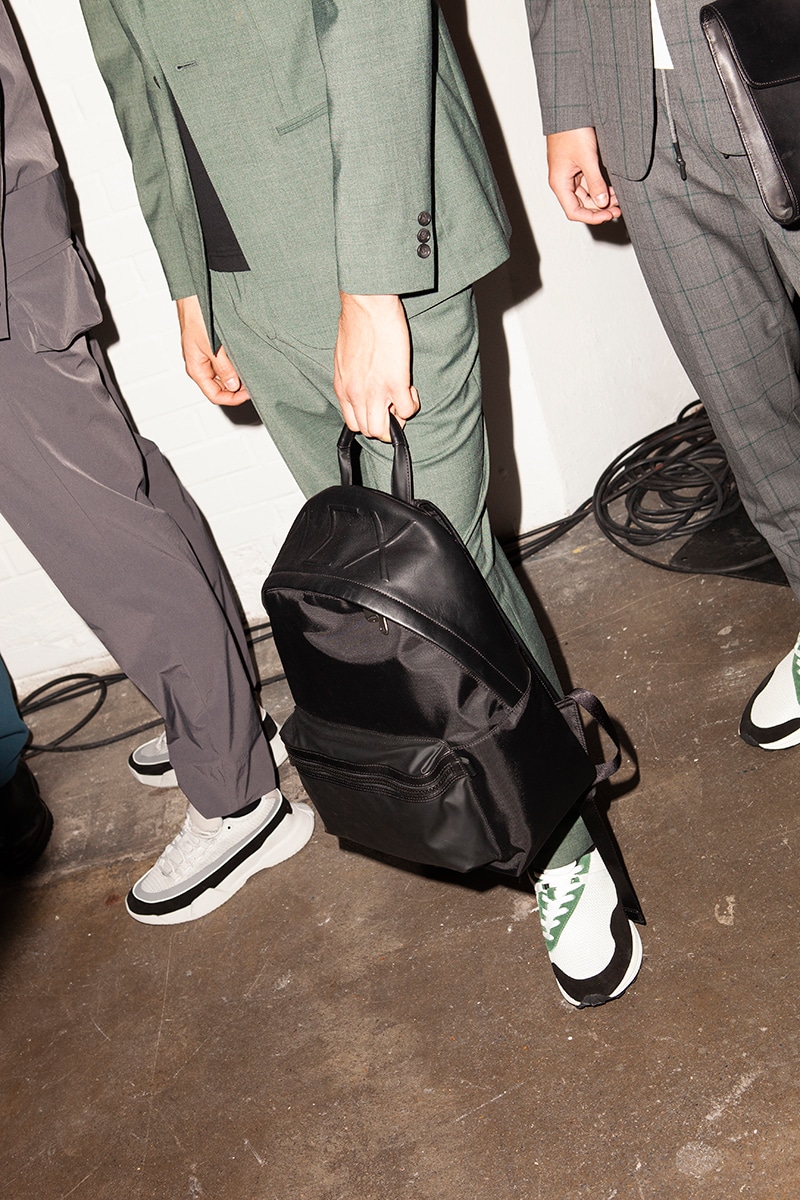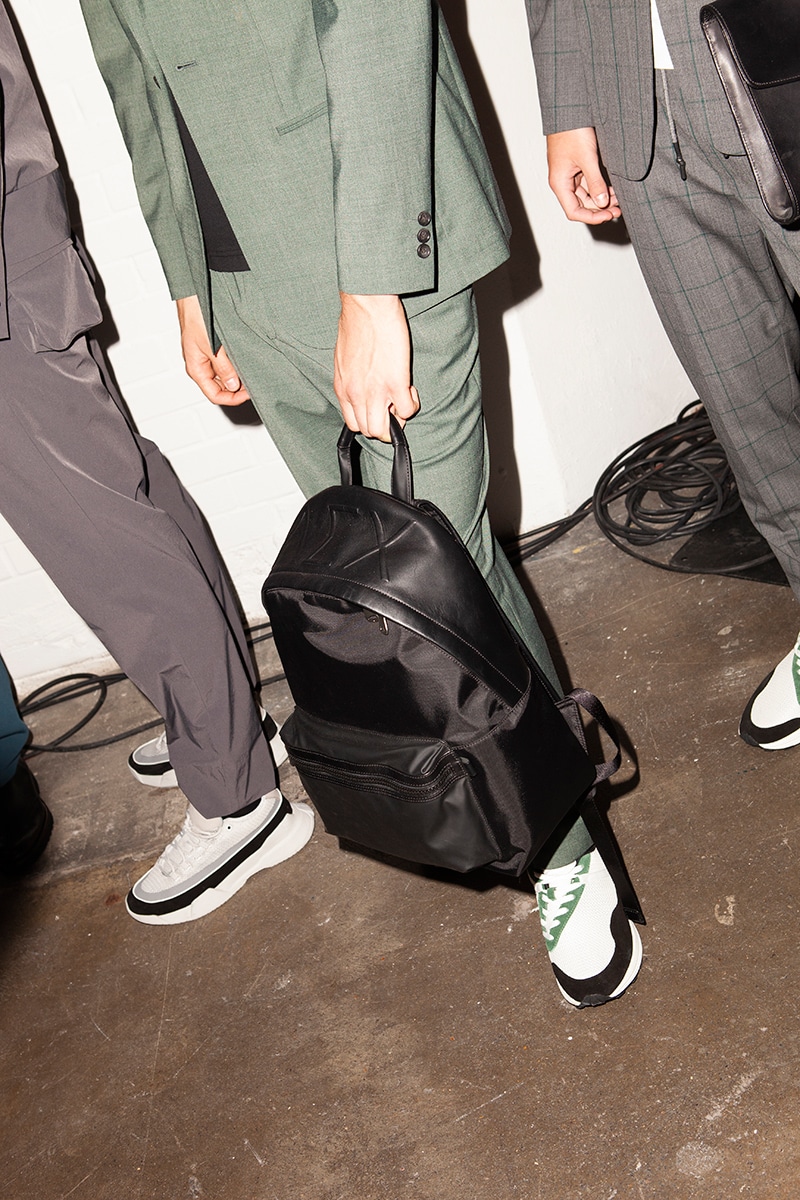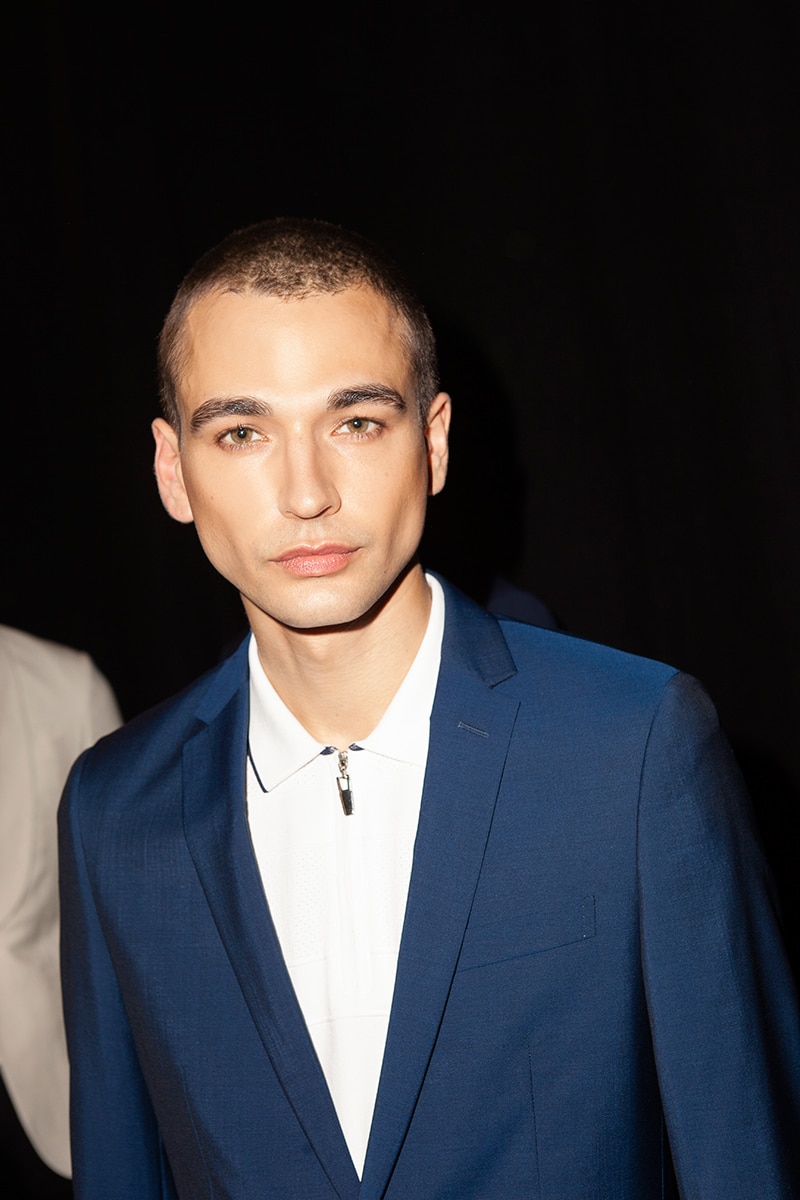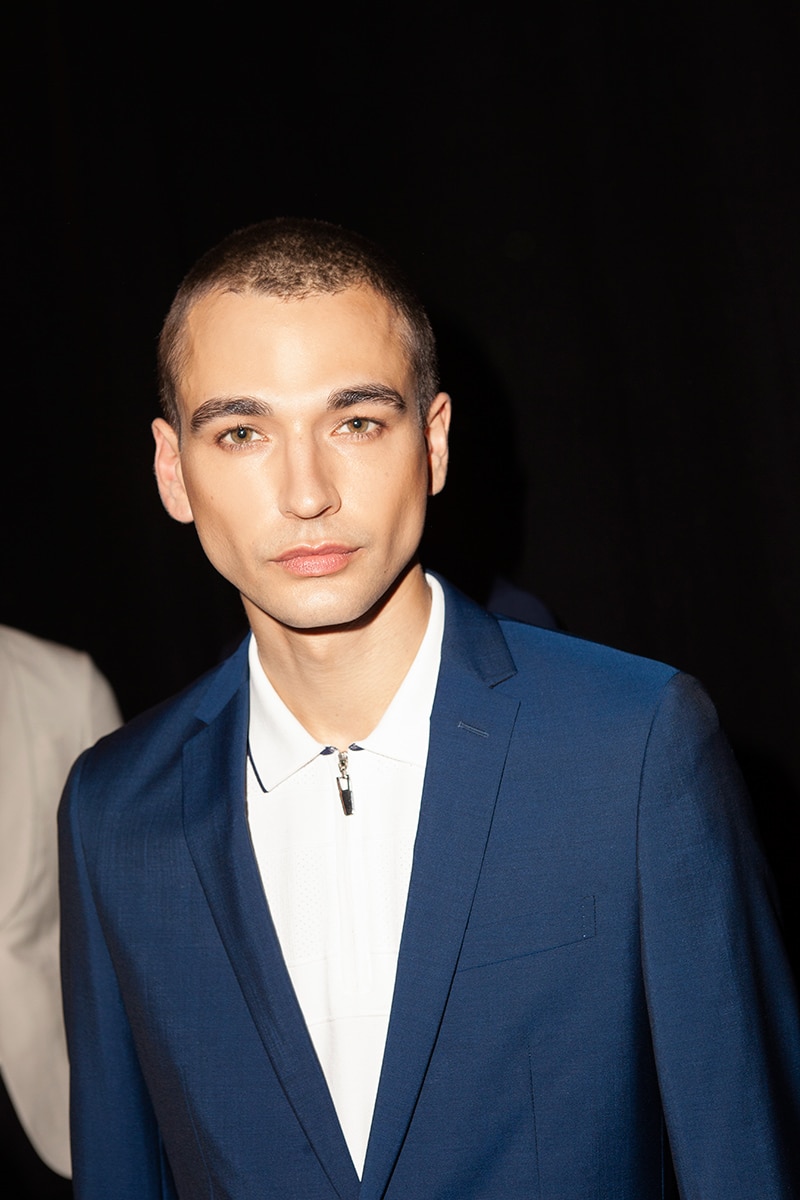 For SS20 HLA x AEX partnered withJD.com, China's leading retail platform, to present 'Made in China.' At first blush, the procession of slim cut suits and classed up backpacks presents nothing ostentatious, no confrontation against those items that might already reside in a closet. As subtleties shine through, they bring into focus the functionality and sophistication that is infused into pedestrian versatility. Searing hot details refine the garments, elevating them to the remarkable. In a time when venture capitalists scoff at a tie-bar and we wear sneakers with our suits, HLA x AEX articulates this movement, refracting the classical vision of masculine business-wear through tech-fabrics, original embellishment, and the language of now.
Black dominates the first several looks, each suit layered with a different mesh rendition of a jacket archetype: the mac, the smoking jacket, the mandarin coat. Gradually fading to a restrained palette of blues, grays, and tans, chunky sneakers follow chelsea boots and patent brogues. A windbreaker hoodie layered under a blazer. No shirt with two jackets? A sleek waterproof roll-top backpack cinches across the chest or a coated silver crushed cardboard tote/clutch pairing. A crossover jacket in tan with a back shoulder vent calls to mind a fishing shirt. Indeed, the connection with sportswear is so potent that you half expect them to break into a run.
Bright coin insignias pop out of ties, scarves, belts, and shirt collars. HLA x AEX were inspired by ancient Chinese copper coins – round with a square interior, signifying affluence. A clear dialogue between east and west emerges and the collection exudes a worldly class as the models saunter down the catwalk like crypto-millionaires.
Big black aviators recall a wall street broker of the late 20th century, while orange narrow lenses and rose-colored circular frames anchor us in the present. In fact, we might view the HLA x AEX suit paradigm as today's answer to the 80's power suit. Ergonomic details, antibacterial technology, and all weathering potential indulge our current priorities – comfort in fabric, versatility in setting, and functionality over formality, without sacrificing those parts of tradition we may choose to keep.
Backstage photographed by Elliott Morgan in exclusive for Fucking Young!