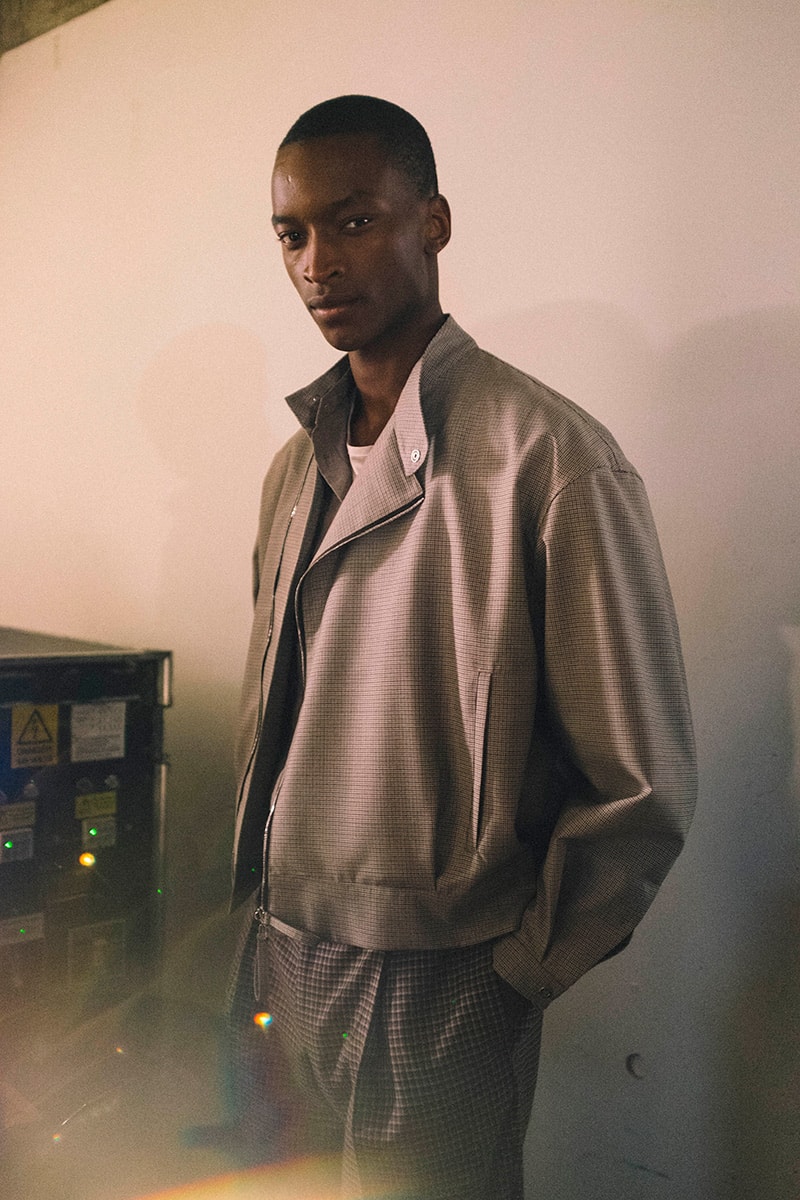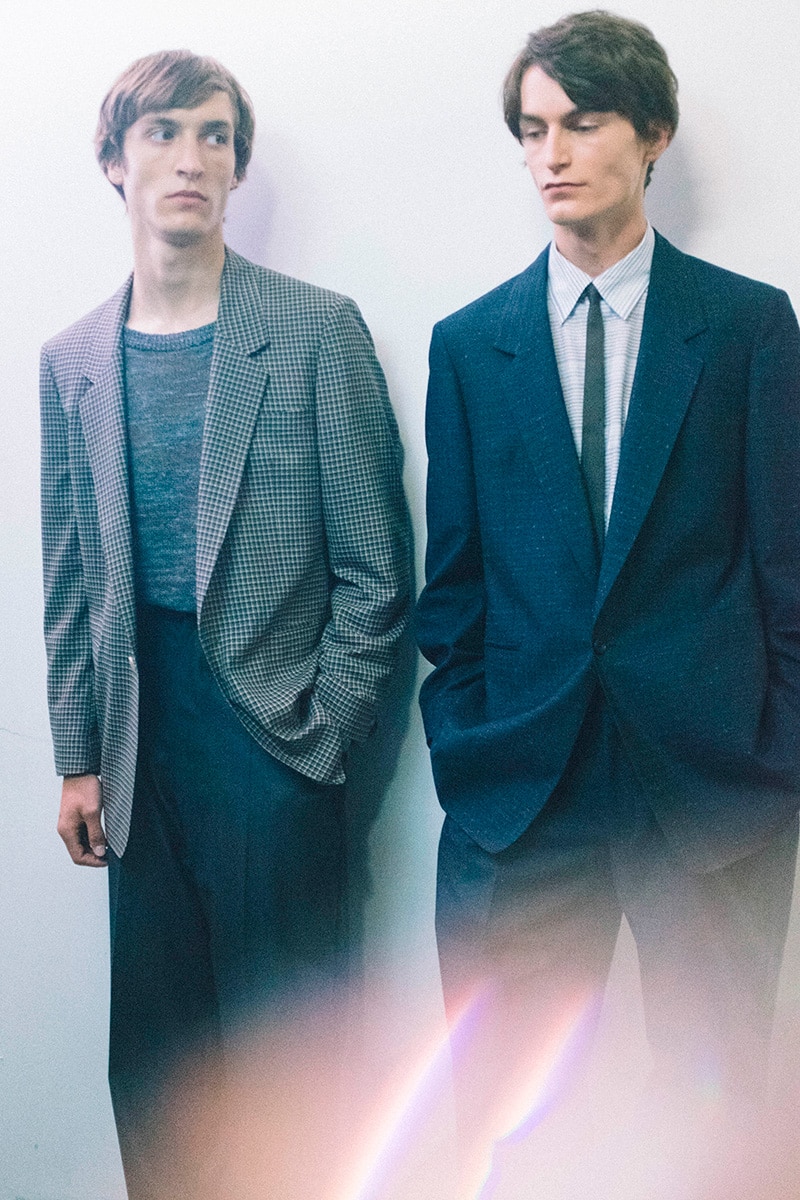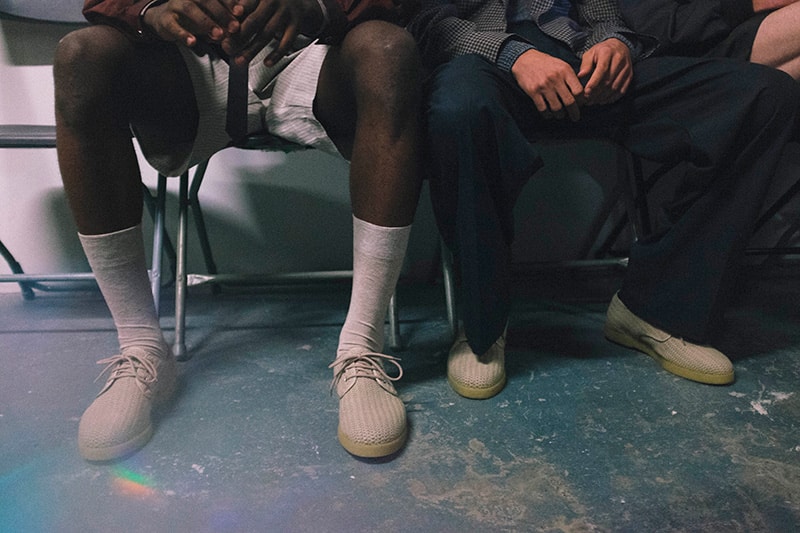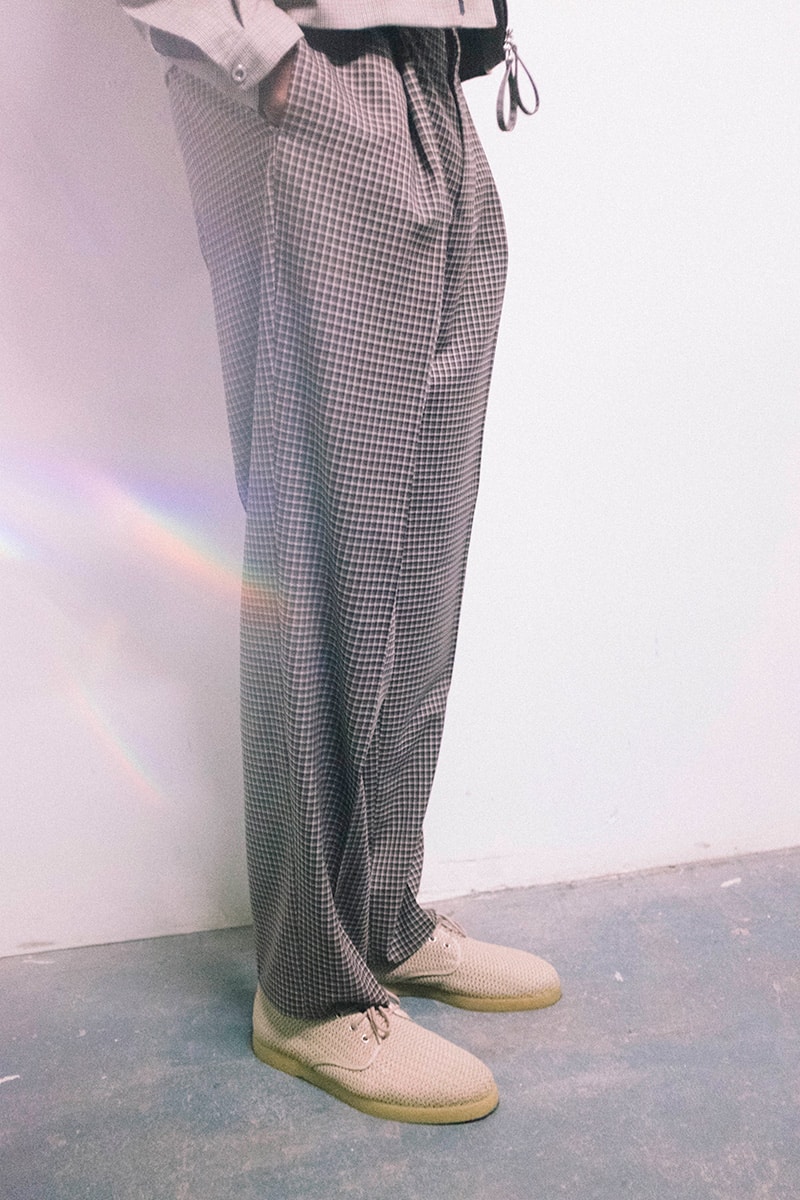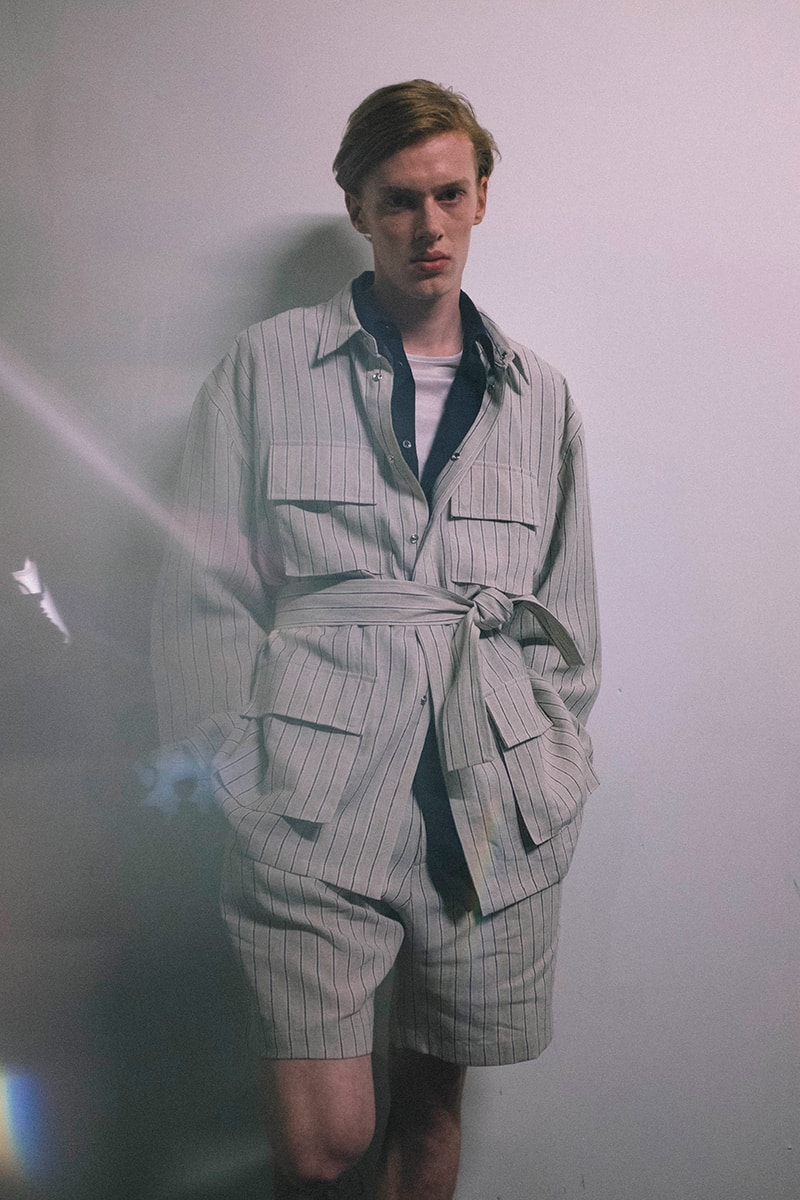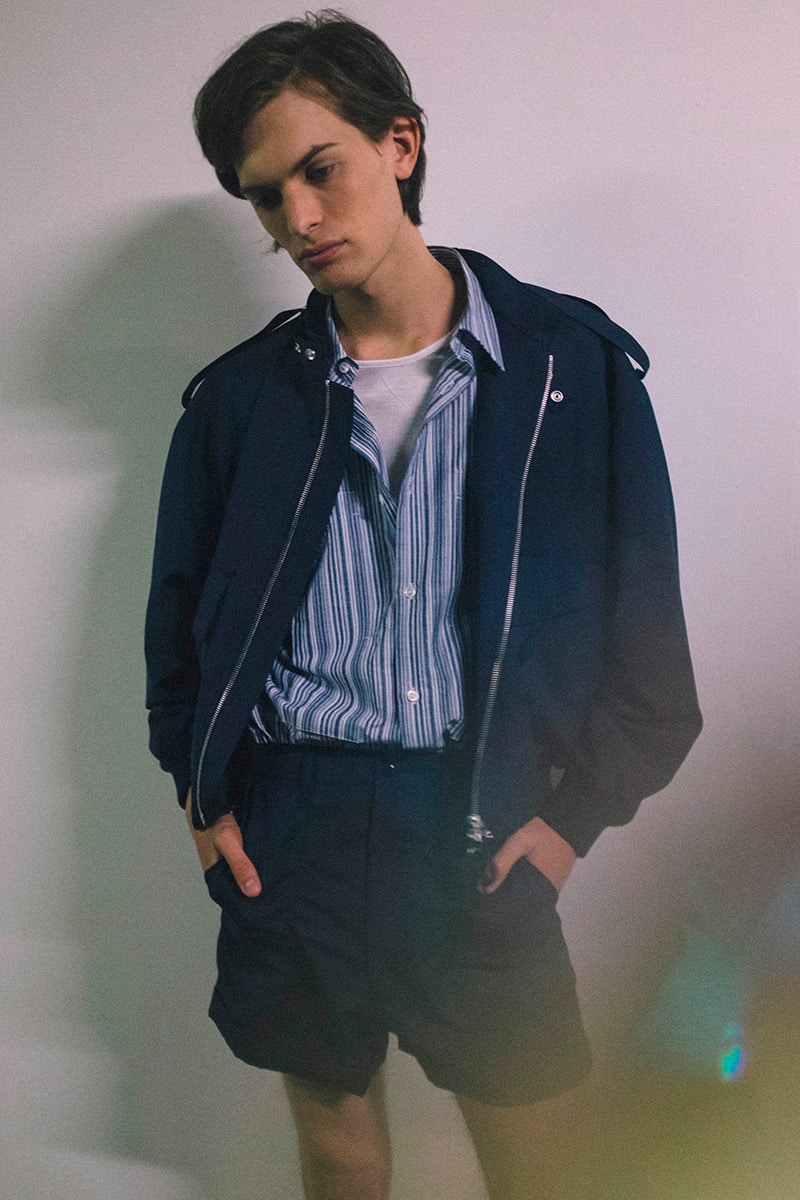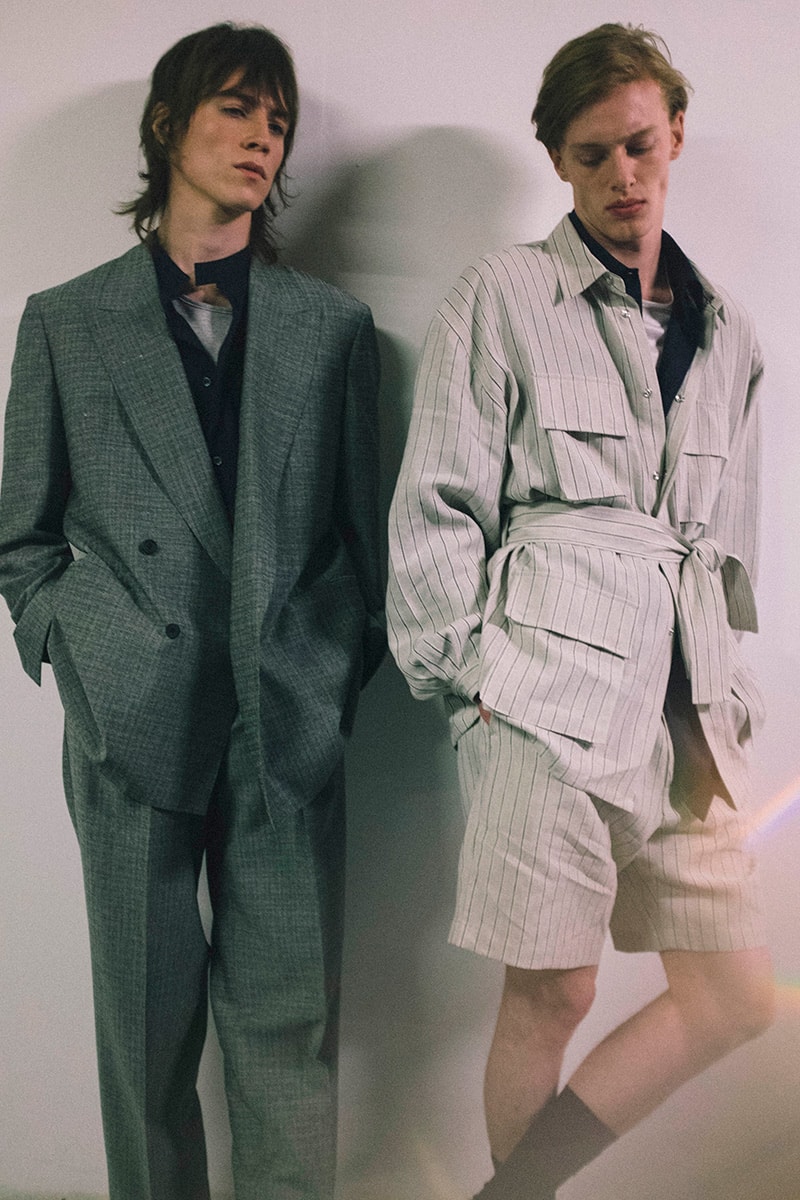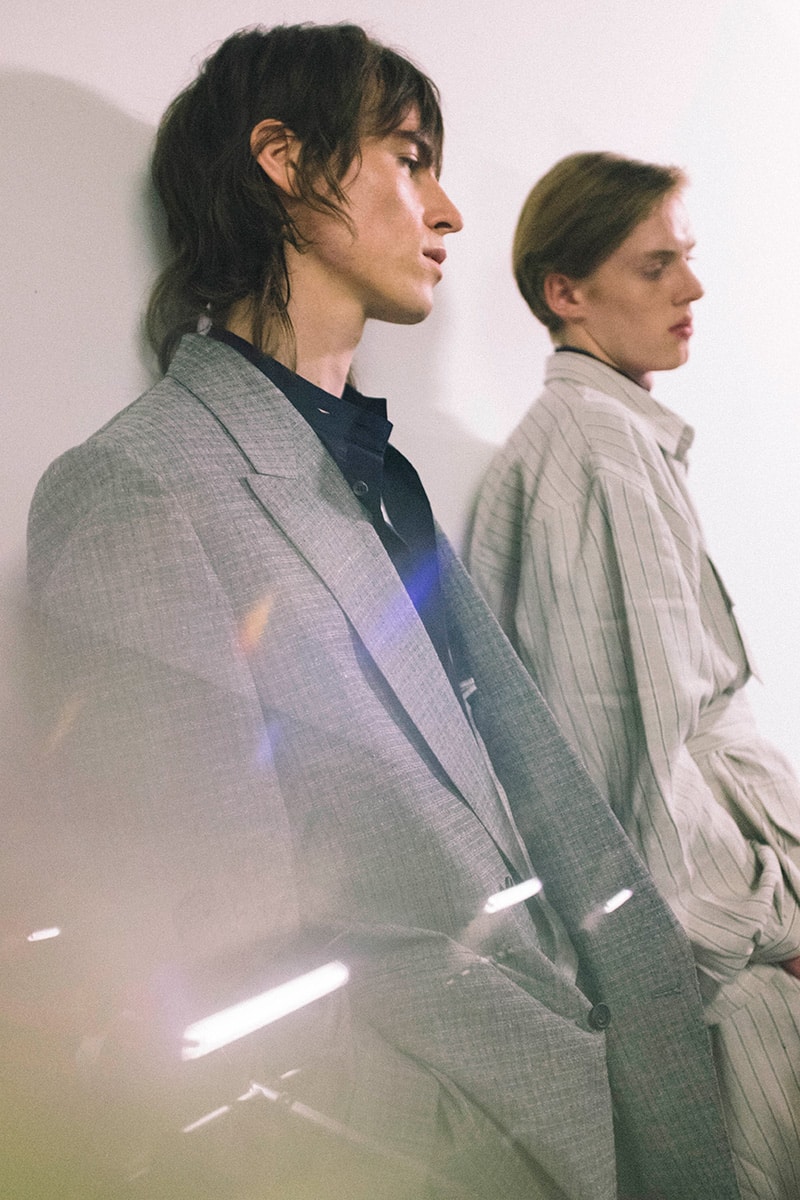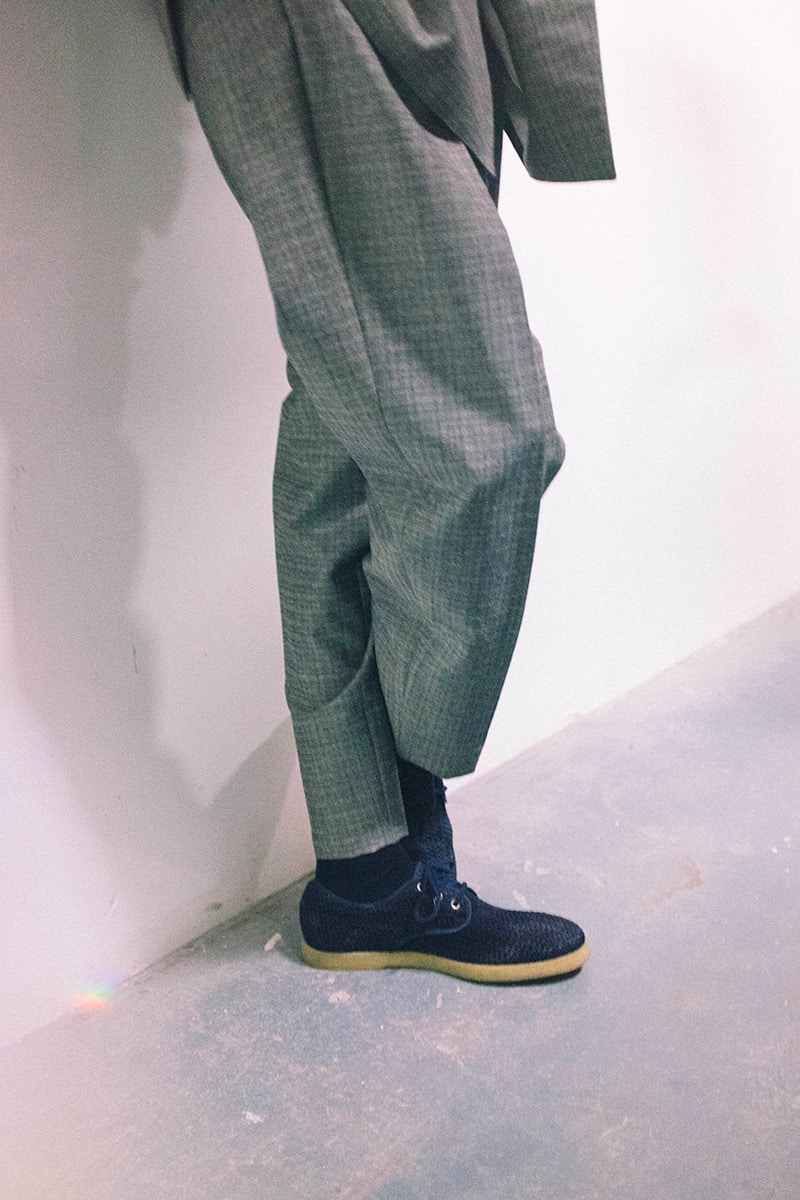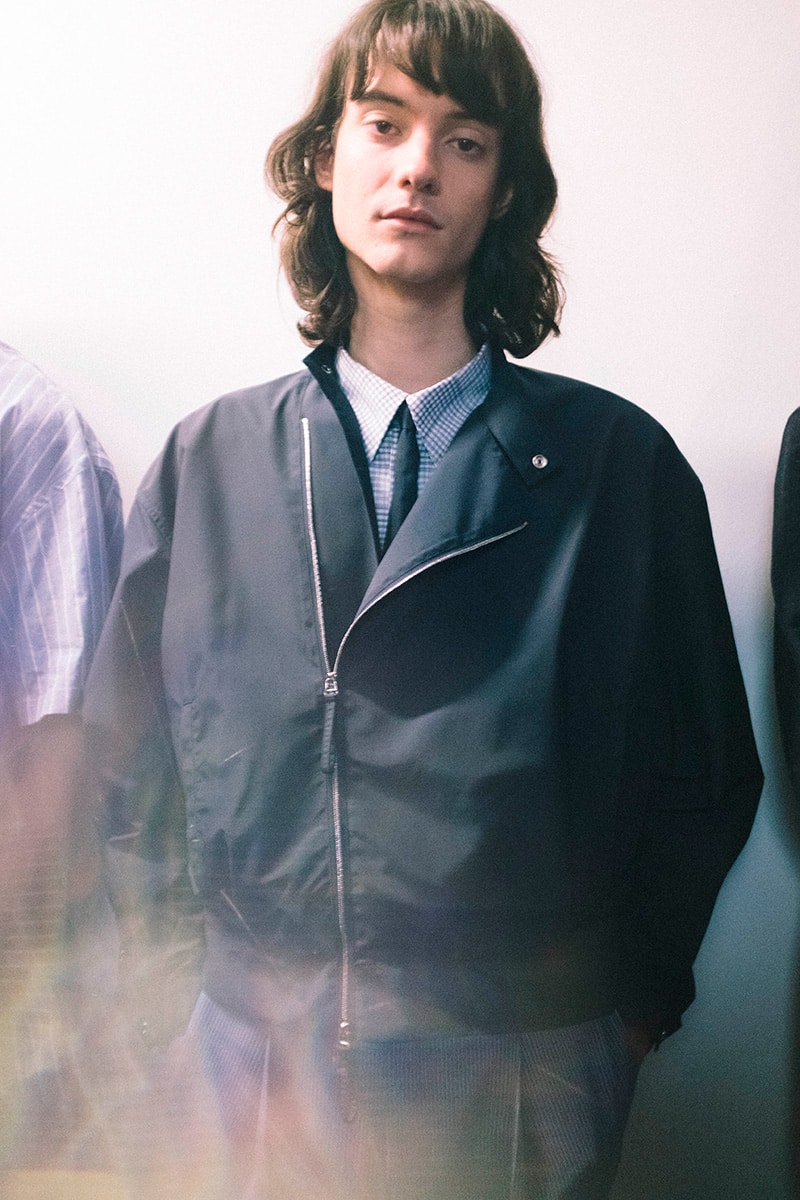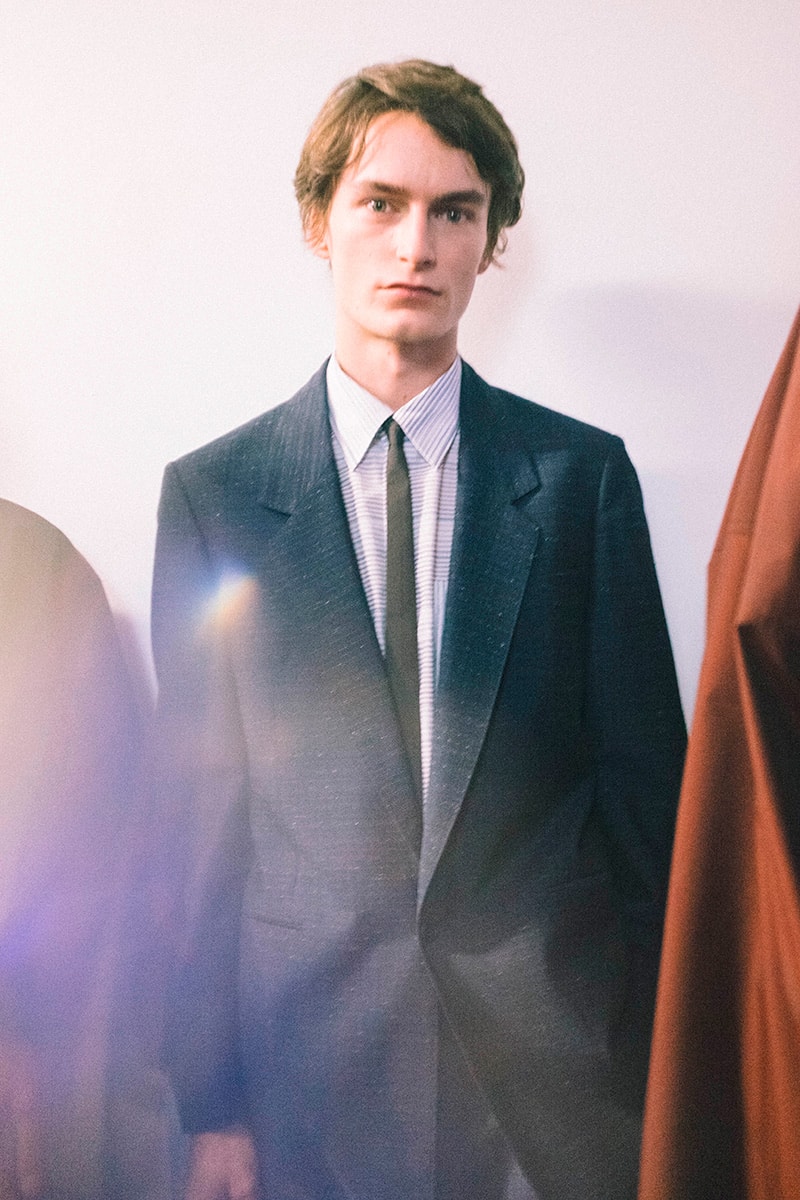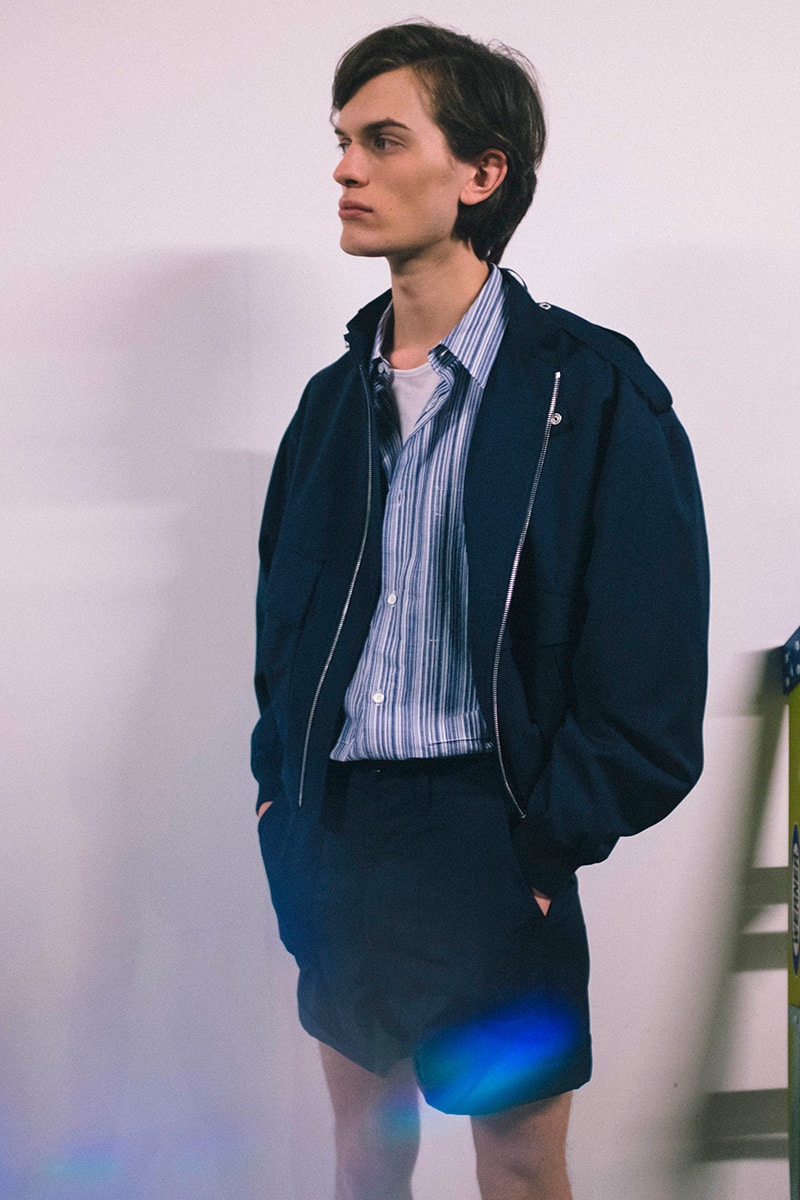 Take a look at E. Tautz SS18 Backstage photographed by Antonio Eugenio during London Fashion Week Men's, in exclusive for Fucking Young!
Aptly named 'Quiet Life', Patrick Grant notes of the 'turmoil in the last 12 months' in the pre show E.Tautz handout. Alt J fills the presentation space and a soft, draped silhouette comes down the catwalk. There is an air of youthful, British awkwardness surrounding the collection; pulled up socks and top-heavy layers paired with Kirk eyewear pushes a 1940's Oxbridge narrative. It is endearing and gentle, a much needed step away from the noise of the past year.
The billowy, oversized shirting paired with utilitarian short-shorts feel both young and nostalgic, there is an underlying feeling of freedom within the styling, a non restrictive take on summer dressing: comfortable and cooling. The collarless restyle of a vintage shirting shape revitalises an older fit.
The relaxed jackets feel like an update of that functioning piece most British men have had at one point in their lives: The oversized popper down with man-sized pockets – now remade in a drapey oxblood fabrication, slimmed down and starved of any velcro or fastenings. This revaluation of generic, male, British pieces feels deliberate, perhaps due to the 150th anniversary of E.Tautz this year.
Undeniably more wearable than most at LFMW, E.Tautz succeeds in maintaining a calmer status quo. The ease of the collection has only encouraged a clearer understanding of who the Mayfair man really is in 2017: he's living the quiet life, of course.